How to go to Dubai on your own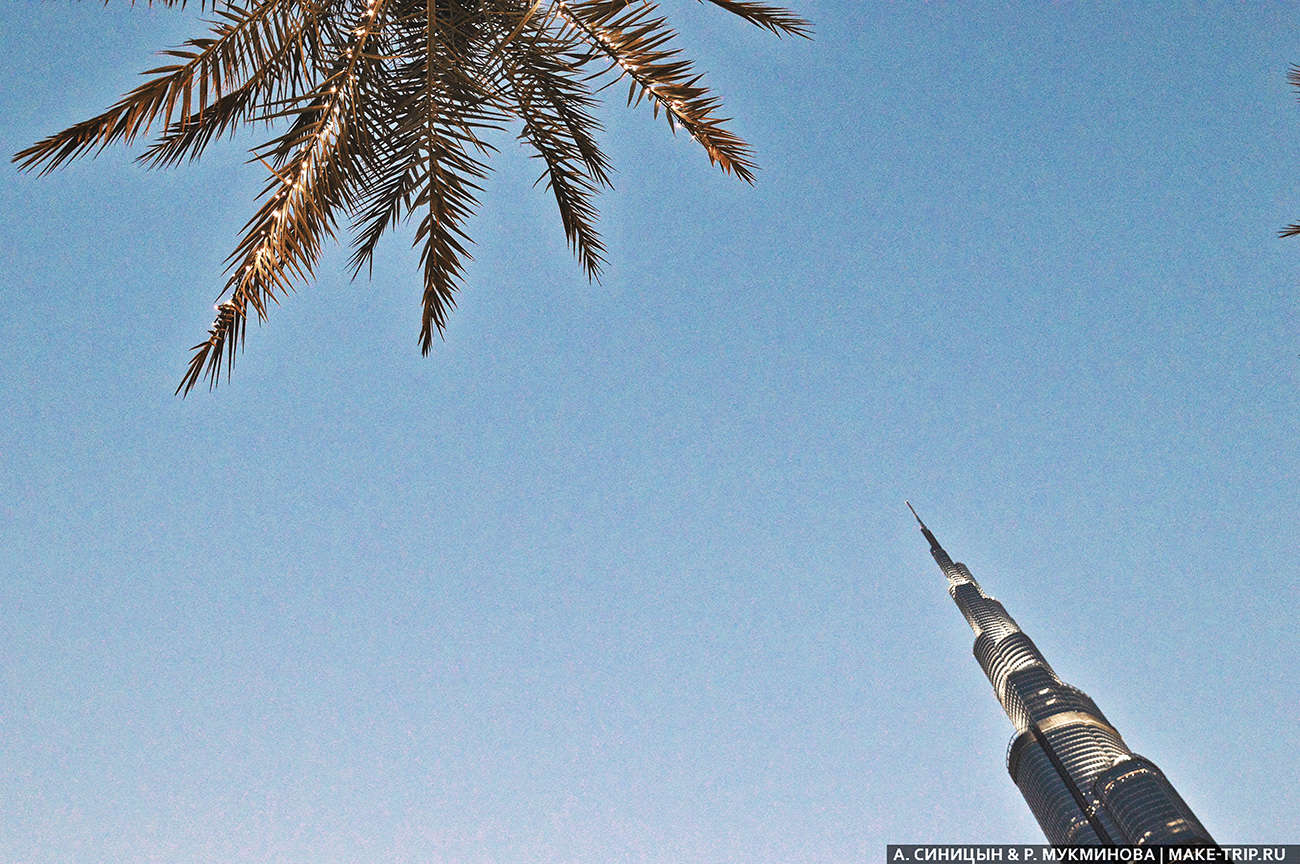 It's easy to travel to Dubai on your own! Learn how to plan your trip: visas, tickets, hotel reservations, transportation, safety and security, rules of conduct. Share our experiences, experiences, and tips.
Check out: How to go to Dubai now (fresh tourist reviews and pandemic entry conditions).
You can also go to Dubai with a tour – often a vacation on a tour is cheaper than going on your own. Take a look at the prices and decide what's more profitable and convenient for you. Look for the last minute deals on Level.Travel and Travelate – they will find the best bargains among the different tour operators. Want to save your money? Explore our 7 rules for buying tours online.
Content:
Our review of a trip to Dubai
Why go to Dubai? Primarily for the shopping, good restaurants, first class hotels and beach holidays. All this is there at the highest level. One feels the scope, glitz and luxury, but not excessive. However, we settled in the Old City – in the Bur Dubai area – and got to know the city from a different angle. Pakistanis, narrow dirty streets, spicy food, low-rise buildings – not at all the postcard Dubai. But the more contrasts, the more interesting!
We spent four wonderful full days in Dubai: we climbed the Burj Khalifa, visited the aquarium and underwater zoo at the Dubai Mall, walked around the city districts and admired the skyscrapers, and explored the beaches and transportation system. We love megacities and their inspiring dynamics, but it's hard to live for long in such a high-tech anthill. It is much more pleasant to be among the quiet streets of the Old City.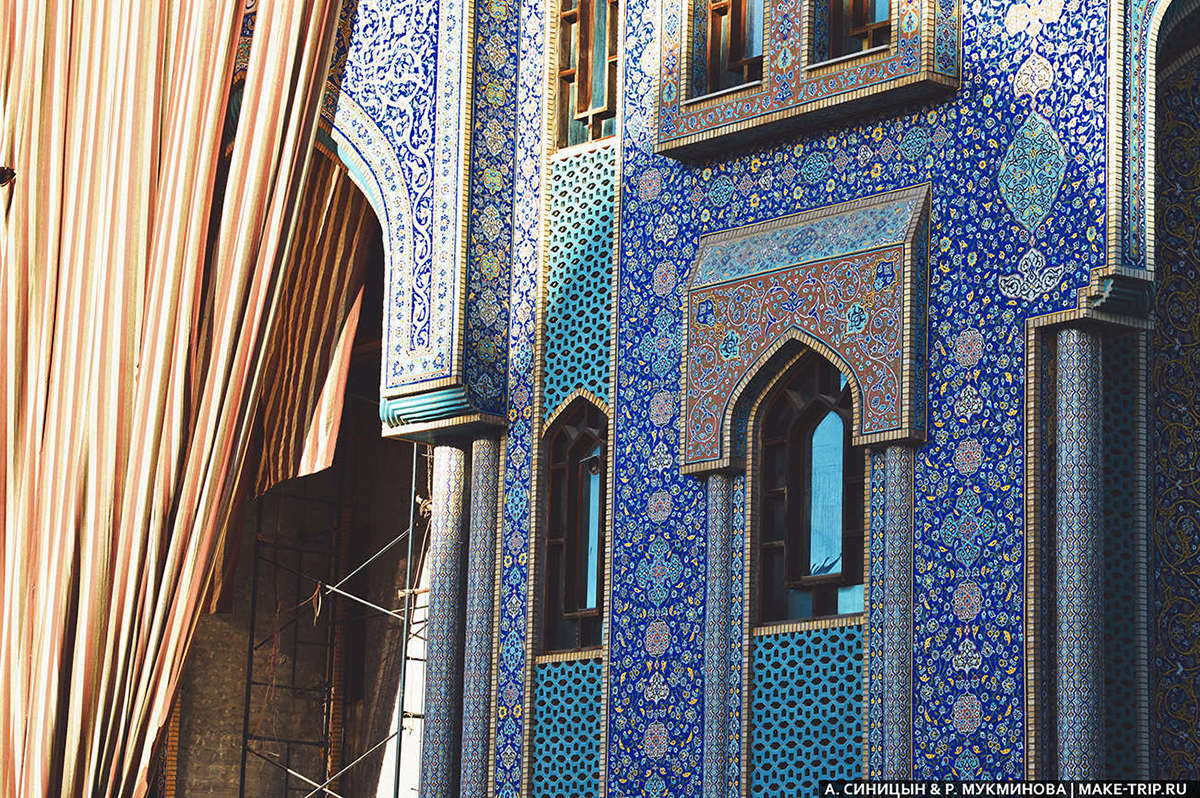 Visa to the UAE
Russians in the UAE no need to make out a visa in advance if the trip of less than a month. You get it for free on arrival for 30 days. It can be extended for another 30 days, but at a charge. We got a visa at the airport in Abu Dhabi – the procedure takes a few minutes.
If you're going to Dubai for a long time, get a tourist visa in advance – you can do it yourself at the visa centers or consulates.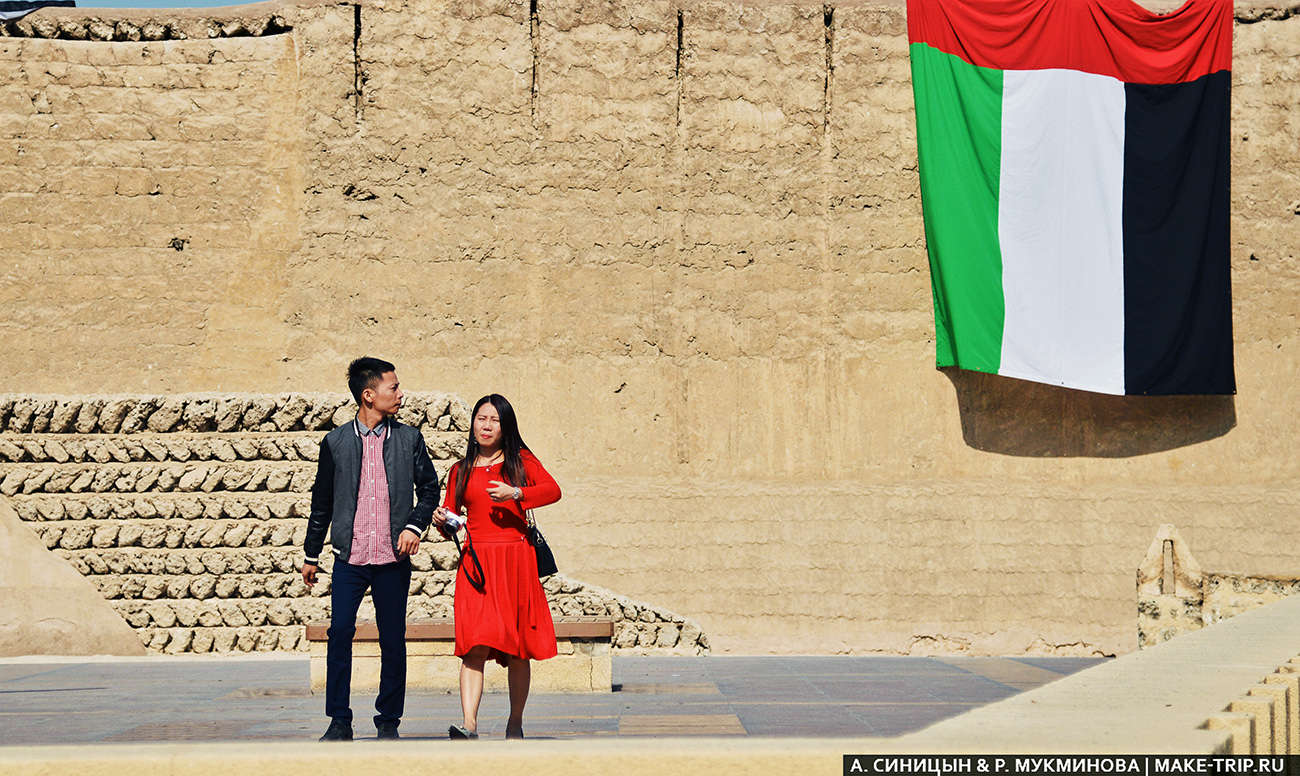 How to get to Dubai on your own
The cheapest tickets are from Moscow. Also inexpensive tickets can be found from Yekaterinburg, Kazan and a number of other cities. Tickets for direct flights there and back after the events of March 2022 are from 40 thousand rubles, but you still need to look for such prices – often the cost is kept at 50-60 thousand. With a layover you can sometimes find a little cheaper – from 25 thousand rubles. But even recently tickets for direct flights cost 10-20 thousand rubles.
Nowadays it's more convenient to look for tickets for the lowest fare with the Aviasails card – it's a very handy thing. Just set the parameters you need and choose. Or use the low fare calendar below. Check out also the secrets of searching for airline tickets.
Before you buy tickets, it's a good idea to check tour prices. There's so much chaos in pricing right now that a trip on a package deal might be a better option. Look for inexpensive tours on Travelate.
When planning an independent vacation in Dubai, look for tickets not only there, but also to neighboring Abu Dhabi and Sharjah. If tickets to other UAE cities are cheaper, take them safely. We arrived in the Emirates on an Emirates airline flight. The airline shuttle took us from the capital's airport to Dubai in an hour and a half, and the same way back. Convenient!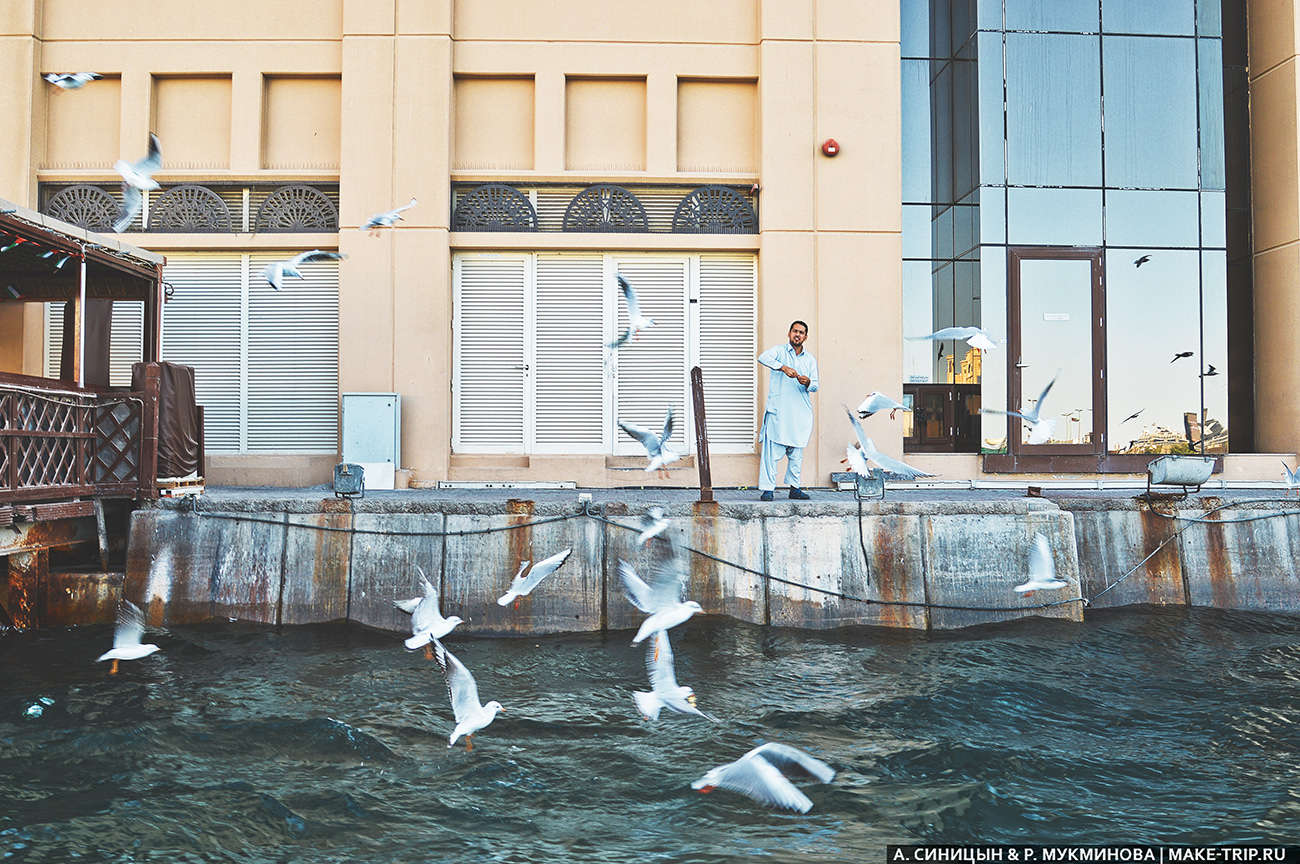 How to get from the airport
The most convenient way is by subway – the red line from the airport goes to the center. There are buses, but it's hard to figure out the routes. The most comfortable way is by cab. Read about transportation in Dubai below.
We wrote in detail how to get from Dubai airport to the center and to Sharjah.
When is the best time to rest in Dubai
The UAE is warm all year round. The water temperature in the sea all year round is at least +20 ° C. It's not worth going on holiday at the beach during the summer – it's very hot. Beach season is in the fall and spring, namely from the second half of September to November and from March to April. However, winter is no less popular with tourists, although there are cool winds. During this time it is good to walk around the city and take excursions.
We were in Dubai in December: the temperature is comfortable, there are a lot of people on the beaches, and the wind is only to the advantage of those who do not like the heat. True, in the evenings is still better to wear a light jacket or shirt.
We do not advise to go in Ramadan, because in the daytime you can not eat and drink in public places.
Interesting video! TV presenter and blogger Anton Ptushkin gives a video tour of the rich life in Dubai: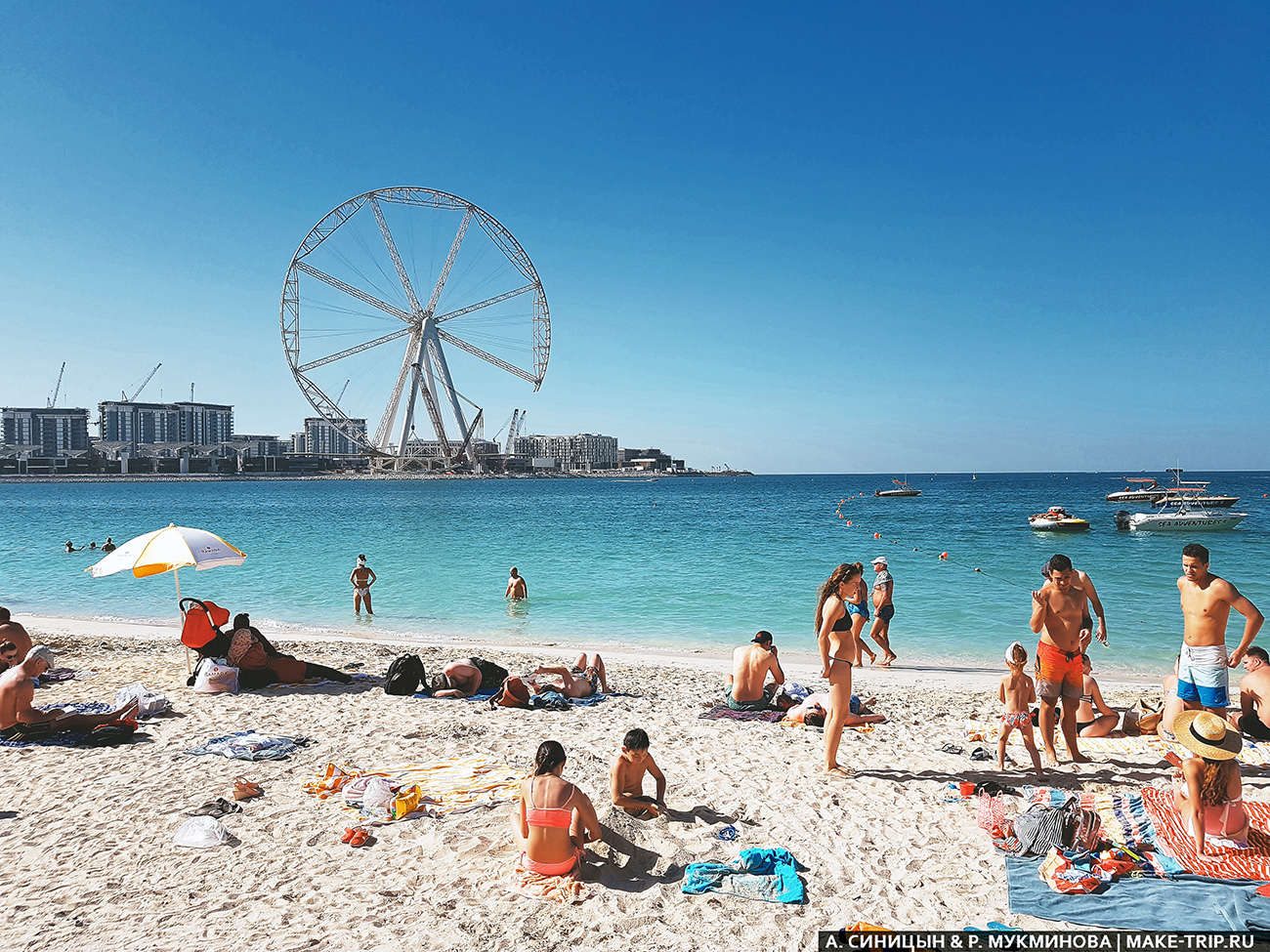 Where to book a hotel in Dubai
On your own you can book a hotel in Dubai on Ostrovok.ru: they have a huge database of accommodation, handy website and it is possible to pay by any Russian card, which is important nowadays. During the high season book in advance. Learn more about how to search and book an accommodation in advance.
Choose the area you wish to stay in beforehand, so that there are no surprises. For example, the cheap hotels are in Deira and Bur Dubai. You can eat there inexpensively, but the beaches are very tight. Find out where to stay in Dubai.
Remember that the hotels in Dubai charge tourist tax – the amount depends on the level and star rating. When booking you will see how much tax you have to pay. Also, some hotels take a deposit (usually 4* and 5*).
We also advise you to carefully read reviews and pay attention to whether there is a free shuttle to the beach if the hotel is far away.
When booking a hotel in Dubai you may see a note in almost every hotel rules: "Only married couples may stay at the hotel. You must show a certificate or other proof of marriage. Don't be alarmed, this is outdated information – these strict rules have not been in effect for many years. No questions will be asked of couples sharing a room.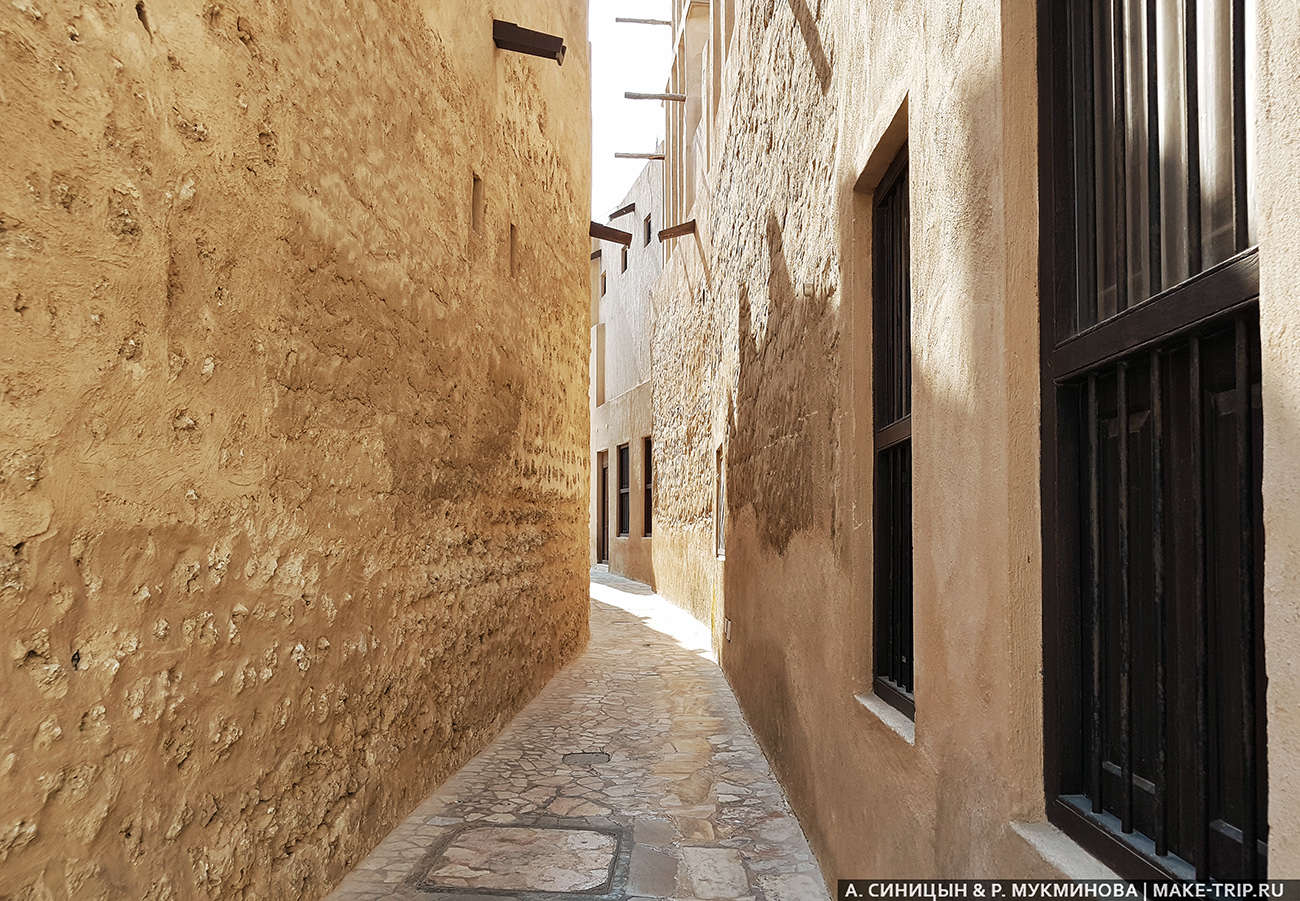 What to see in Dubai on your own
You can visit almost all the sights in Dubai on your own – arrange your own excursion. Only places you can't go by yourself, like safari tours, are worth finding a guide. Check out our detailed guide to the most interesting places in the city: What to see in Dubai.
Here's what to see in Dubai:
;
Jumeirah Mosque;
The Aquarium;
Underwater and regular zoos;
Singing and dancing fountains;
Dubai Creek;
Old City;
Markets (gold, fish, spices);
Ski Dubai;
Dolphinarium;
Dubai Marina and Dubai Lake Towers;
Legoland, etc.
Download our handy map of Dubai to your smartphone! We've selected only the most beautiful, favorite and proven places for you. The map works without internet, which is especially important when abroad. Cafes, restaurants, hotels and other places are marked there too. The map costs ₽300 and will save you a lot of time.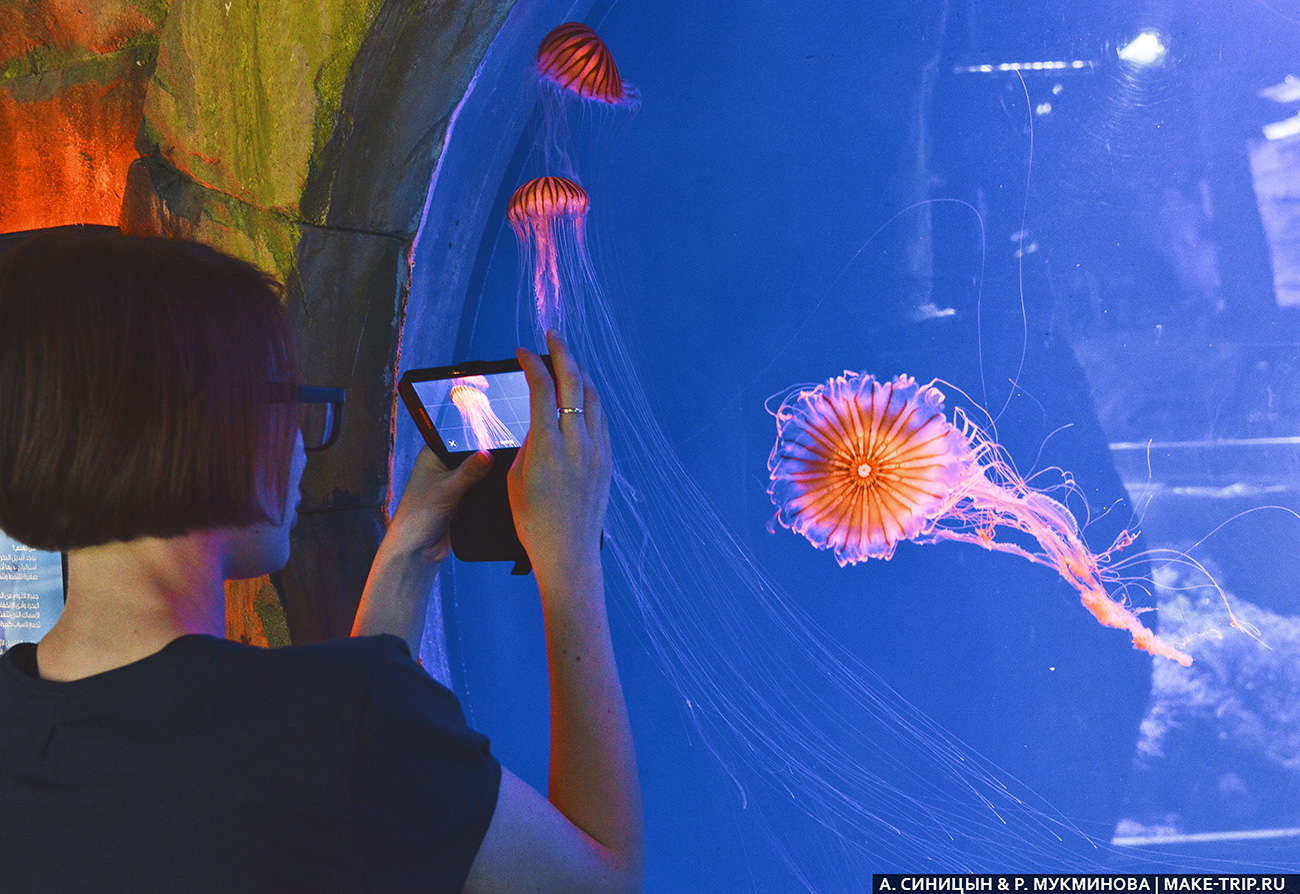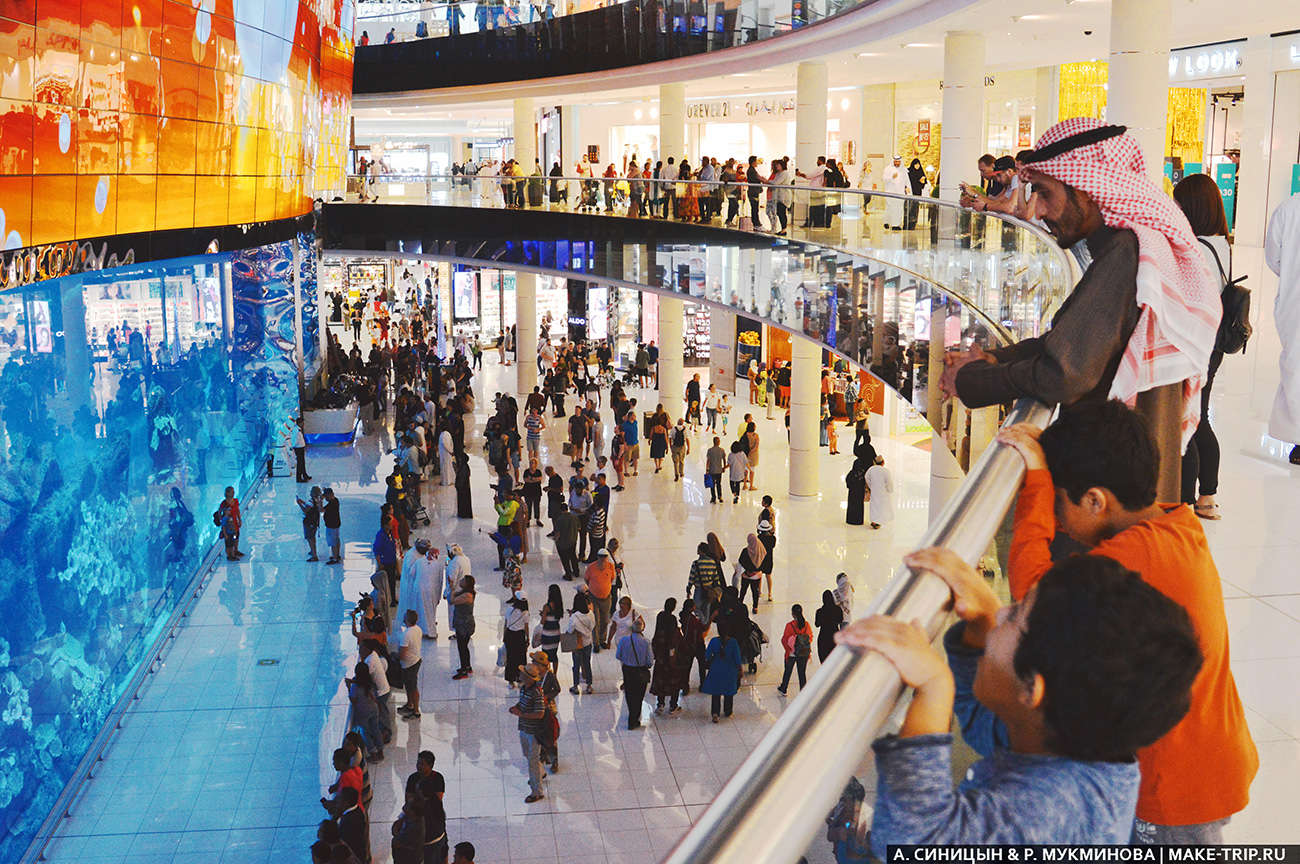 Excursions in Dubai
Look for the author's interesting excursions on Tripster's website. There are both individual and group excursions. From the tour operator they are usually boring, and the guides are angry and tired – can you imagine what kind of flow of tourists they have? On Tripster are different guys, besides there you can read real reviews of each tour and choose a really good one. When traveling around the world, we book tours only there.
We advise to take only those excursions that you can not organize by yourself: for example, safari in the desert, night crab hunting, deep sea fishing, helicopter or hot air balloon flight, boat trip. Check out our selection: 7 cool excursions in Dubai.
But the usual sightseeing tours you can arrange yourself by subway and cab – will come out cheaper and more interesting! It is worth taking if you are in Dubai for a limited time. Minus sightseeing tours – tourists are brought to the stores where they try to sell goods at an inflated price.
Transportation in Dubai
If you go to Dubai on your own, you'll have to understand the local transport. Dubai has subways, streetcars, buses, cabs, and water transport. We will try to tell you briefly, but succinctly the most important things.
Metro. There are only two branches, the red one takes you to Dubai Airport. You can buy NOL Cards from the ticket machines in the Metro lobby or at the ticket booth. The cards must be attached at the entrance and exit. They charge money or trips depending on the type of card. Tourists use red, silver or gold (there is also a blue – personal). Charging by zones. To understand the rates is difficult, but you can. Compare and choose the right one.
The subway is ultramodern. Stops are announced. Everything is automated, the trains don't have drivers. The carriages are divided into classes: the first or the last one is always gold, then comes the economy one. In economy, one and a half cars are only for women and children, they are pink. At rush hours, there are queues to the cars.
Smoking, food, drinks, alcohol, and chewing gum are prohibited on the subway. Men are not allowed to ride in the women's carriage. Economy fare cannot be ridden in the gold carriage. All this is punished with fines.
Buses. Bus routes are indicated on bus stops. You have to "catch" the bus by waving your hand or pressing the button at the bus stop. You enter through the front door and exit through the back door. You must pay by NOL card and the fare depends on distance. You have to put your card to the validator when entering and exiting. The first three rows are for women. If you want to get off, press the stop button. The bans are the same as in the subway.
We only used the bus once – from the Jumeirah area to the metro station. The subway and streetcars are more convenient, plus you can get caught in traffic on the bus.
Streetcar. You can pay with a NOL card, you have to apply not in the streetcar, but at a closed stop. The route passes Dubai Marina, Jumeirah Beach Residence, Jumeirah Lake Towers, Palm Jumeirah. Take a look at the streetcar route.
Cabs. The cars are beige and red in color. There are women's cabs. Not always convenient because of traffic jams. There are cabs by time and by the meter. Costs are cheap by Dubai standards, but when driving on toll roads the passenger pays. Calculate the cost of the trip.
You can also call a cab in advance online at KiwiTaxi – it is especially convenient to order a transfer to/from the airport.
Water transport. There are abras, traditional open boats that ply the Dubai Creek and connect Deira and Bur Dubai. There are plenty of them, they are cheap (from 1 dirham) and round the clock. Pay by cash. Often used by tourists as an attraction. You can book a canal cruise for AED 120 per hour. Explore the routes, schedules and prices.
Another cheap and popular transport is the indoor water bus. It costs from 2 dirhams, NOL card payment. There are also tourist ferry and regular ferry, as well as water cab. Read about it on the official website.
Money and ATMs
ATM cash withdrawal fees are charged by the bank that issued the card and sometimes by the bank that owns the ATM. Cash is dispensed in dirhams. Almost everywhere you can pay by card. Sometimes small shops charge a small percentage for paying with the card. Learn more about cash withdrawal and exchange overseas.
We withdraw money without commission abroad with the Tinkoff Black card. It is also multi-currency, so you can connect the account in dirhams, buy currency favorably and avoid unfavorable currency conversion when withdrawing cash and shopping. We recommend that you get it with the All Airlines Credit Card. You will get free medical insurance for travel abroad and high cashback on hotels and airline tickets. A great value for those who travel a lot.
Note: You will not be able to withdraw money from Russian Visa and Mastercard cards from March 2022. MIR cards do not work in the UAE.
Security
Dubai is a safe city with low crime rates. Most of the population of the Emirates are immigrants from India, Bangladesh, Pakistan, the Philippines and other poor countries. However, there are no security problems because of the newcomers in the country. We visited different parts of the city, walked late at night in Indian and Pakistani neighborhoods – not once did we experience any anxiety or worry.
Everyone in the city speaks English so you shouldn't have any trouble understanding each other.
How to go to Dubai on your own. Vacation without a trip to the UAE
November 2019 (updated: 22.05.2021) 4
An independent trip to Dubai on vacation is not difficult and quite safe. The main thing is to prepare well and learn the nuances of rest in Dubai and the UAE as a whole. After all, an independent tourist is responsible for himself.
Our blog will help you with this. We traveled on our own in the Arab Emirates. Our trip started in Abu Dhabi, then we moved to Dubai. We traveled on our own and by cab. Gathered a lot of useful information to prepare for a trip to Dubai without a trip.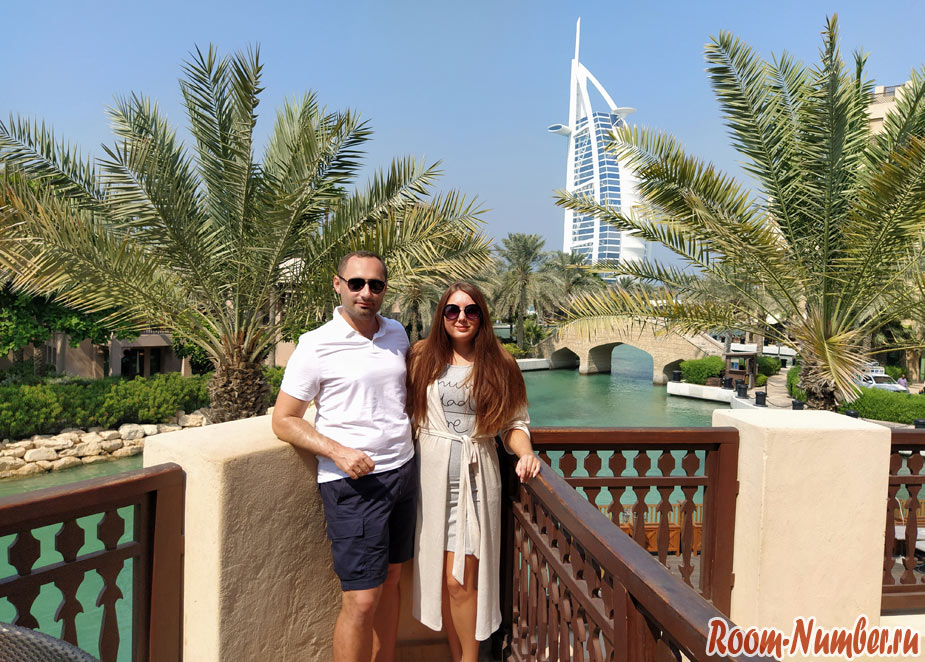 What is cheaper, flying with a tour or on your own
The first thing to do is to check the prices for a trip to the UAE. In Dubai it is sometimes more profitable to fly on a tour than on your own. If you can find an inexpensive tour, you can use the hotel as a base, and yourself at this time to travel around the country.
But it will be valid only for hotels in Dubai. And the cheapest tours are usually in Sharjah. We do not recommend Sharjah for those who want to actively travel on their own. From it is inconvenient, long and expensive to get to Dubai. As a last resort, you can take Deira, at least there is a metro there.
See here for prices on tours to Dubai:
Visa to the UAE
Russians do not need a visa to the UAE. On arrival they get a stamp for 30 days. For other types of visas, who want to stay longer, there is all the information on the Internet.
Buying air tickets to Dubai.
Looking for tickets on the Aviasales site
Be sure to look at different dates. It often happens that there is an inconvenient connecting flight on your date, and literally the next day the ticket is 2 times cheaper, direct flight or charter.
What airlines fly to Dubai? It's optimal to fly Emirates or Etihad. The best service on board, there is business class. Lower prices are offered by budget carriers – FlyDubai, Pegasus, Pobeda.
Flying to Dubai on Pobeda is the cheapest right now. On some days there are tickets for 5-7 thousand rubles per person. The main thing is to learn the rules of this controversial airline, pay for the luggage and pack everything in it. Take only a small handbag with belongings and valuables as hand luggage. We wrote about our experience on the flight with Pobeda here.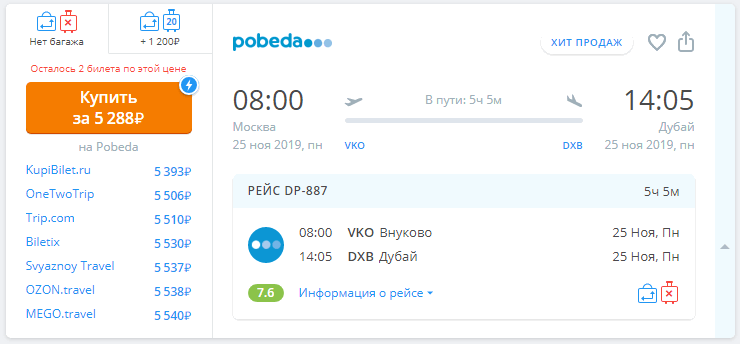 Book a hotel in Dubai by yourself
For hotel reservations we use well-known international websites:
We ourselves always look for hotels first on Bookings. Once you have chosen a suitable hotel, compare prices on Agoda and Rumguru. At which site this hotel is cheaper, there and book. Pay for the hotel when booking or at reception by bank card. There is no point in carrying a large sum of cash.
There is a tourist tax in Dubai, which is not included in the booking price. The amount of the tax may depend on the stardom of the hotel. At our 4-star hotel the tourist tax was AED 15 ($4) per night per room.
Some hotels ask you to leave a deposit in cash or freeze it on your card upon check-in. We prefer cash, as the money on the card is usually refunded only after 30 days.
Read on hotels and accommodation in Dubai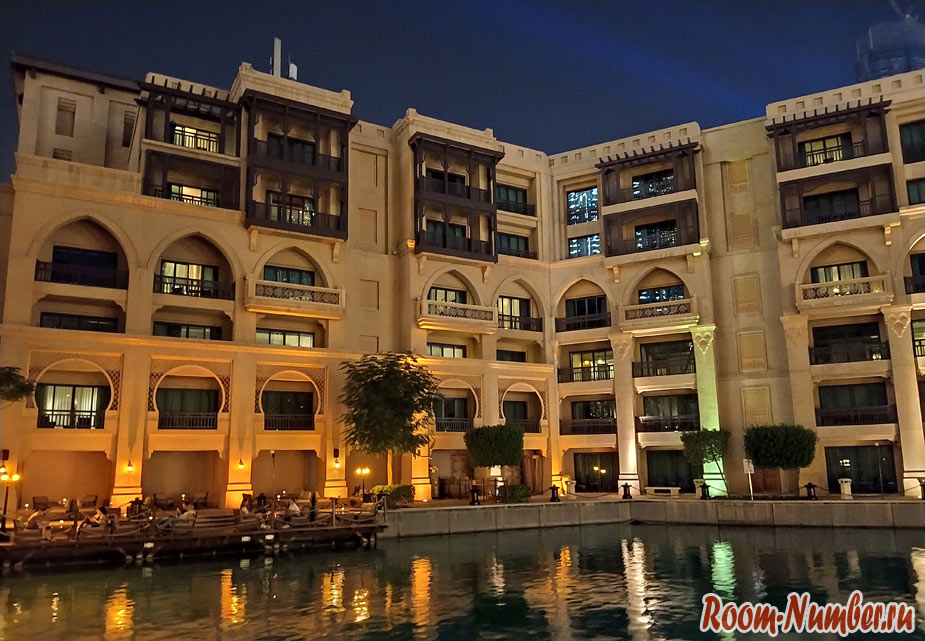 Health insurance in Dubai
Go to the Cherehapa website.
Buy any insurance with no deductible and with the required set of options. Everything is already configured by default, but if you rent a car, for example, you need to add this option additionally.
The cost of insurance in the UAE from 376 rubles per week per person. The policy will come to the post immediately after payment. Print it out and take it with you on the trip.

Getting from Dubai airport to the hotel
From the airport you can take the Metro to the center (terminal 1 and 3 only), take a cab or book a transfer .
The shuttle and local cabs are available round the clock. The subway runs from 6 to 12 at night. Pay the fare with a transport card. From Terminal 2 you have to take a bus to the city, and change to the subway. People write on the forum that it is real to walk to the subway. If you have luggage and children, it's not your option.
Read on the subject of travel

What to see in Dubai
The most important thing to see is the Burj Khalifa. A symbol of Dubai and the tallest building in the world (over 800 meters). It is worth to go up to the observation deck on the 124th floor.
Then walk around the Dubai Mall – it is the largest shopping center in the world. In this shopping center is one of the largest aquariums in the world. You can see it for free. If you buy a ticket, you can go through an underwater tube and visit a small zoo.
And in the evening in front of the Burj Khalifa to see the fountain show. Read more about this place.
All this can be seen in 1 day. The rest of the days you will not be bored. We have a detailed article with a list of all the main attractions: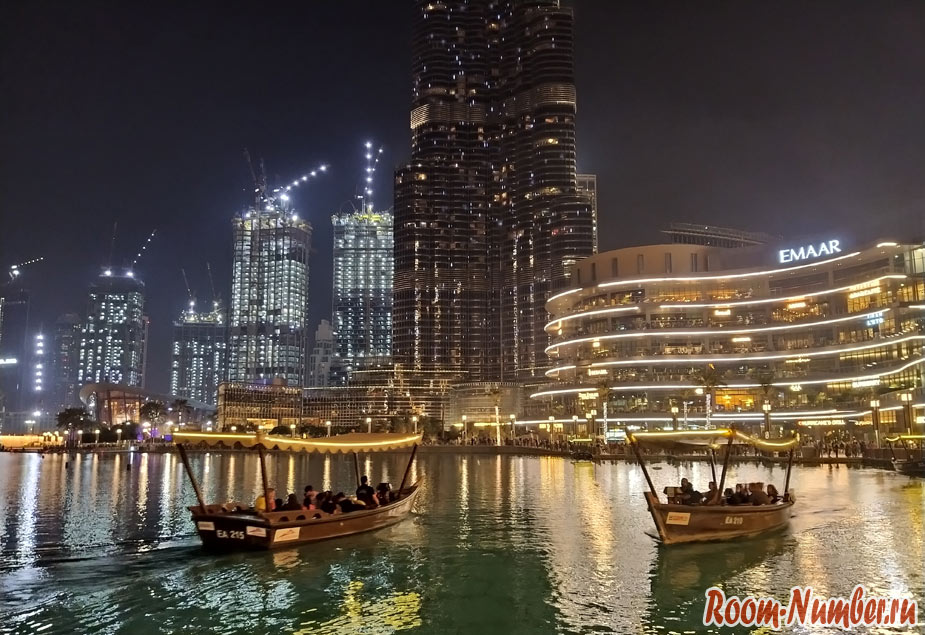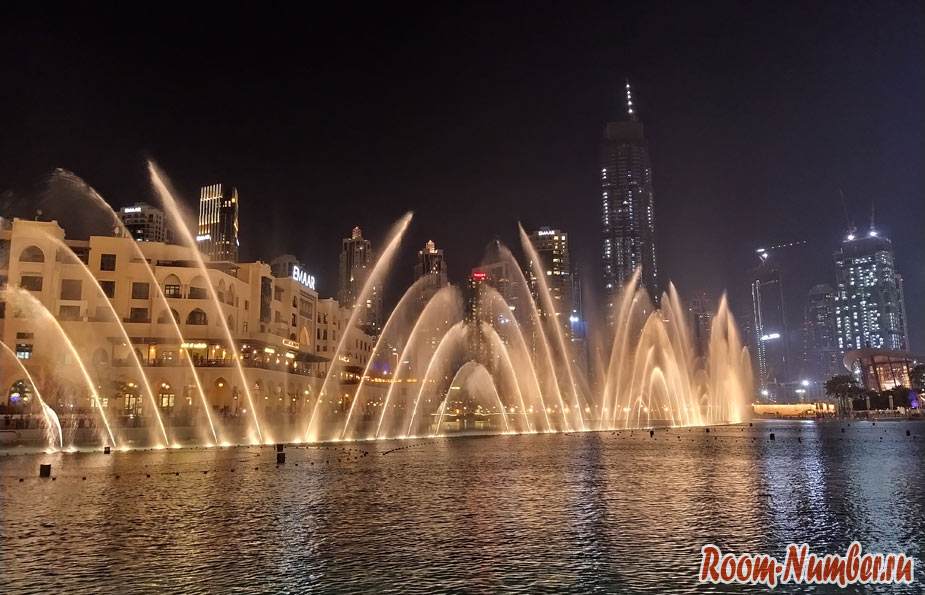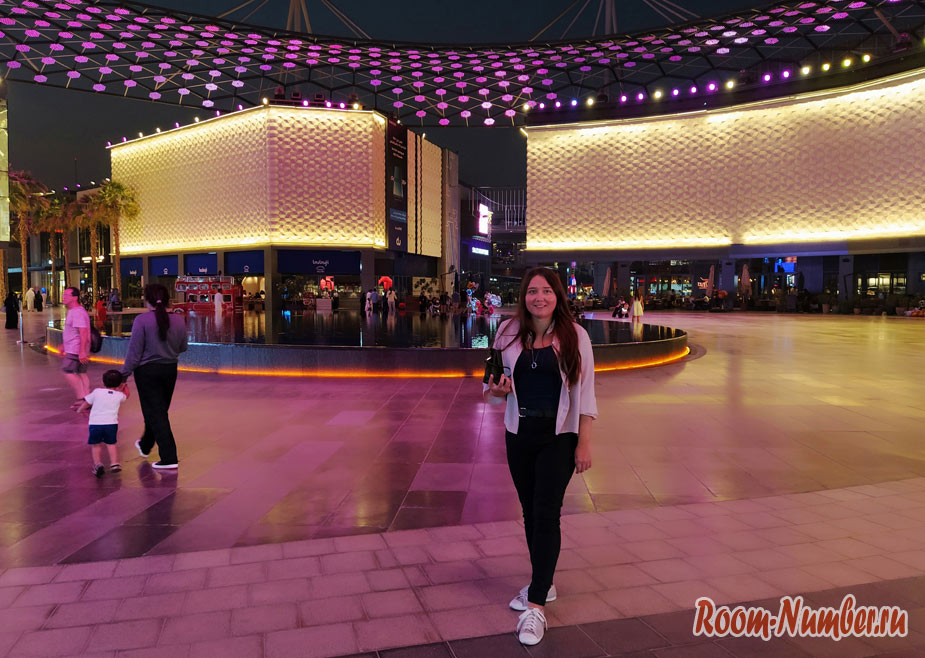 Beach Vacation. Where to swim in Dubai
There are several good free beaches in the city where you can swim. There is no dress code, girls can sunbathe in swimsuits. Most importantly, the water in the Emirates is warm, so most of the year is perfect for swimming.
All the beaches are sandy. There are usually no waves, as there is the Persian Gulf, not the open sea. The water is blue and clear. All beaches are clean, there are lifeguards, free toilets, showers and changing rooms. The cafes are more difficult, there are no cafes at all or some fast food stands.
The most famous beaches in Dubai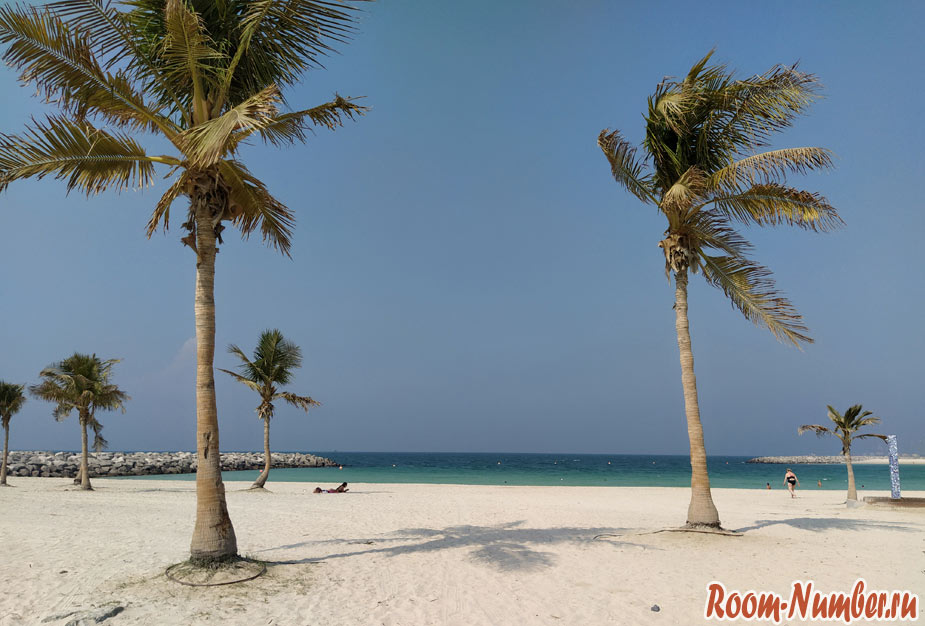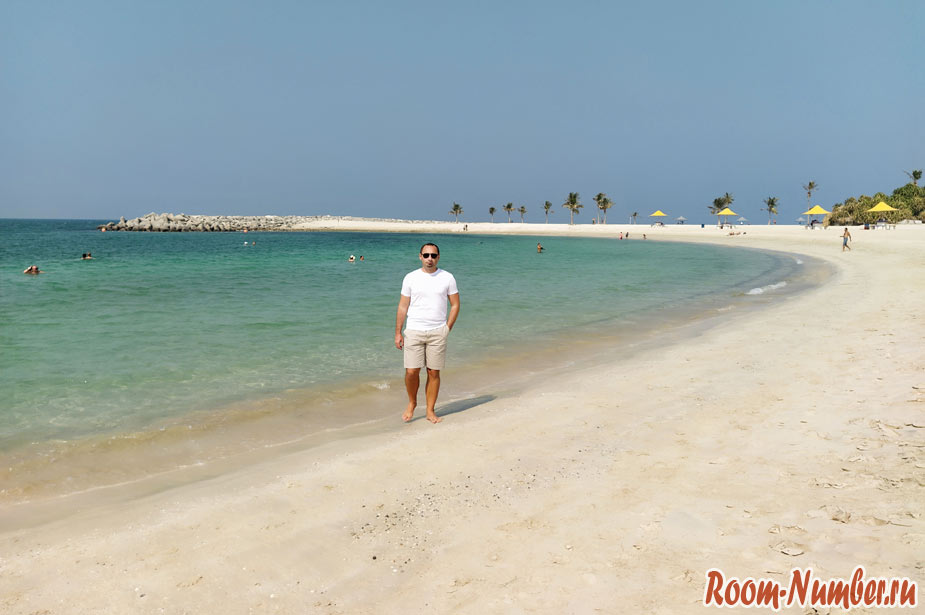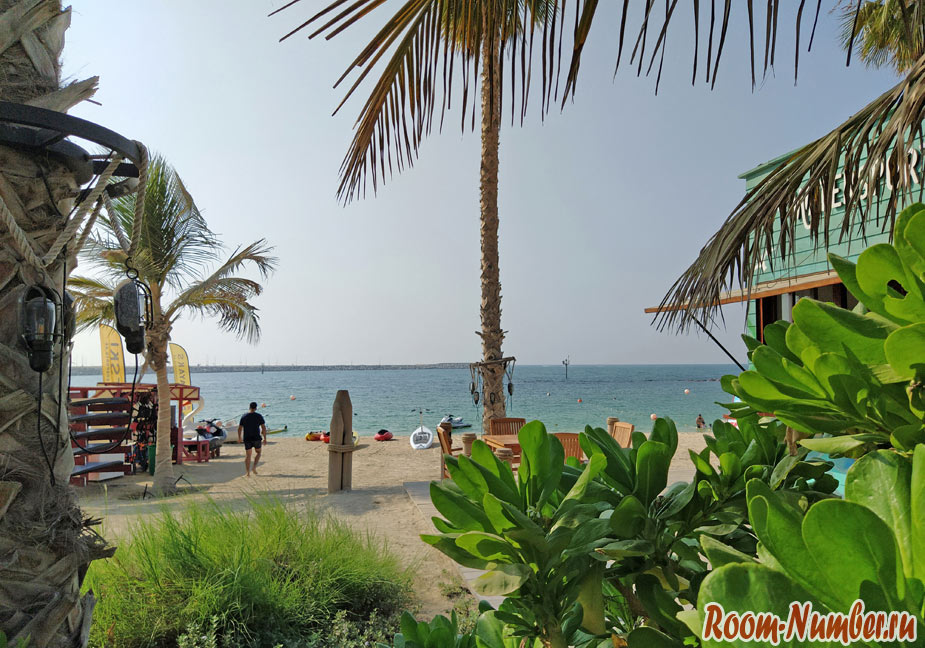 Where to eat and prices of food in restaurants
The average bill at a cheap but decent restaurant is $40-50 for two. That's for 2 full meals and 2 soft drinks. So just lunch or dinner, no exotics, the usual dishes like steak with a side. Portions are large.
You can eat cheaper at local eateries, but these places are for the unpretentious and most dishes are in the form of shawarma. Also in the food courts in the malls you can find something edible, although most of the time it's just fasfood. The cheapest place to eat is McDonald's.
Groceries in supermarkets are inexpensive. You can solve the problem of food radically – rent an apartment with a kitchen and cook by yourself.
The cost of such a meal in a cheap restaurant is $40-50.
Language
English. No problem with communication, everyone speaks English, because in the Emirates, most of the population are immigrants from India, Bangladesh and the Philippines.
Security
The UAE is safe for tourists. Just follow the standard precautions. Don't walk through the dark streets at night, don't clash with the locals, don't go out drinking, don't bring strangers to your room.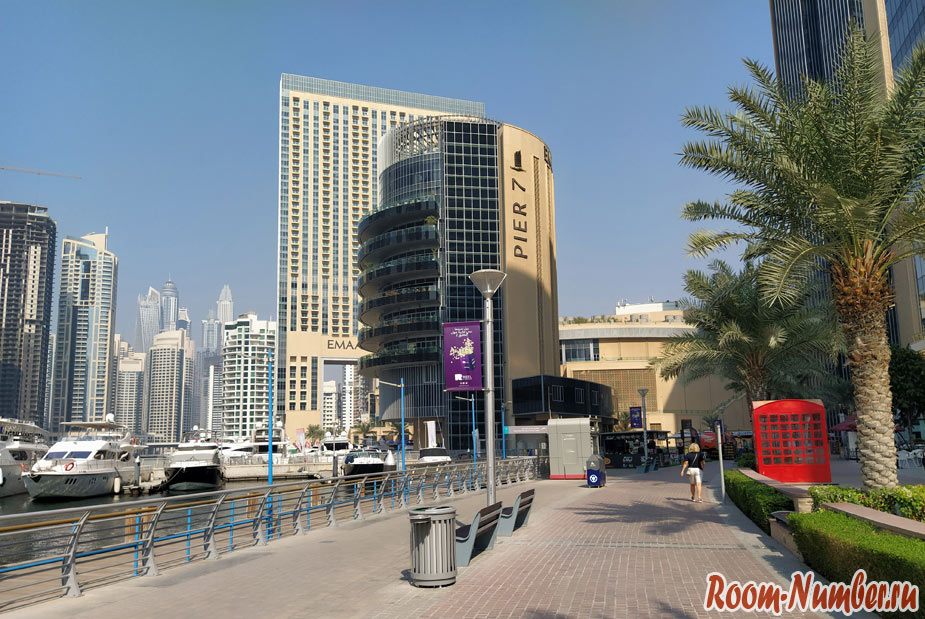 Why go to the UAE
Everything in the Arab Emirates is the greatest. Of course, you want to see it all for yourself:
The tallest building in the world.
The biggest Ferris wheel.
The largest and most beautiful singing fountain.
The largest carpet in the world.
The largest shopping mall.
The largest aquarium (in certain parameters).
The biggest amusement park Ferrari World.
The highest hotel in the world Gevora Hotel (we lived in it).
The only 7-star hotel in the world Burj Al Arab.
Prohibitions in Dubai. What can not be done in the Emirates.
You can't take photos with a camera. Not even with a camera. You can't take pictures of anything, not of yourself, not of the sea, not of your house. A security guard comes up to you and reprimands you. But you can take pictures with your smartphone.
You can not take pictures of the locals. Especially women.
Drones are forbidden. You can fly a quadcopter only with a permit from the Ministry of Aviation and with a pilot's license.
You cannot drink alcohol and appear drunk on the street.
No littering.
Extramarital sex is prohibited.
No eating or drinking on public transportation.
You can't go into town in your swimsuit from the beach. Unless you have a front line hotel.
You can't show too strong feelings in public, hugging, kissing, swearing. Walking hand in hand is fine.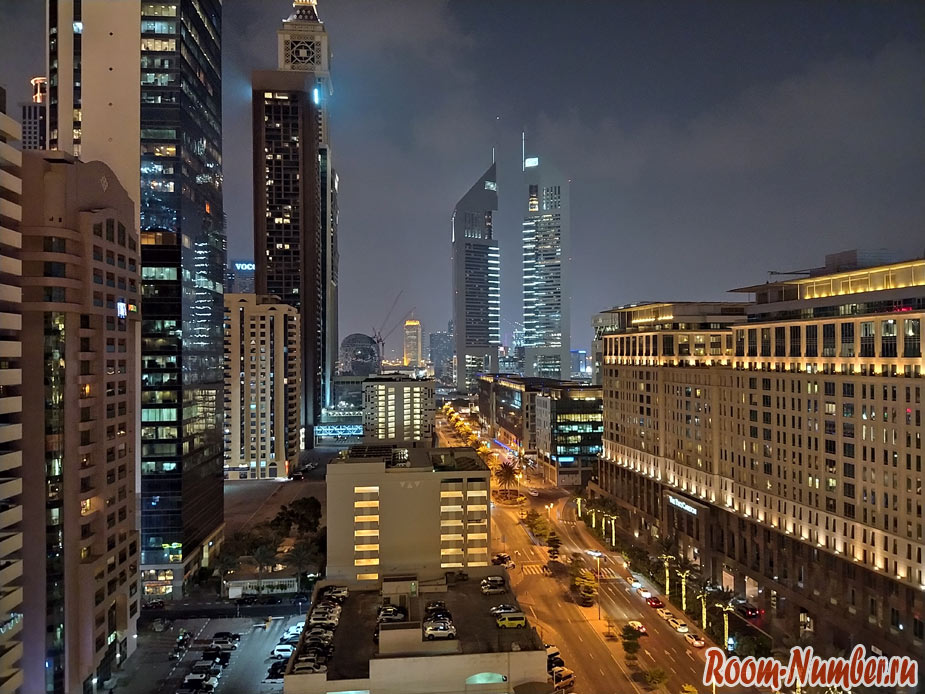 Have a great trip to the Emirates on your own!
For us, the Emirates opened up anew. Here every year something is built and opened. And Dubai and Abu Dhabi will always have something to surprise their tourists. I can't say that we would want to fly to the UAE every year, but with a certain budget it is comfortable and nice to spend time here. So if you're in the mood to come here by yourself, make up your mind, you will definitely not leave without a vivid impression