Side: A recipe for a great vacation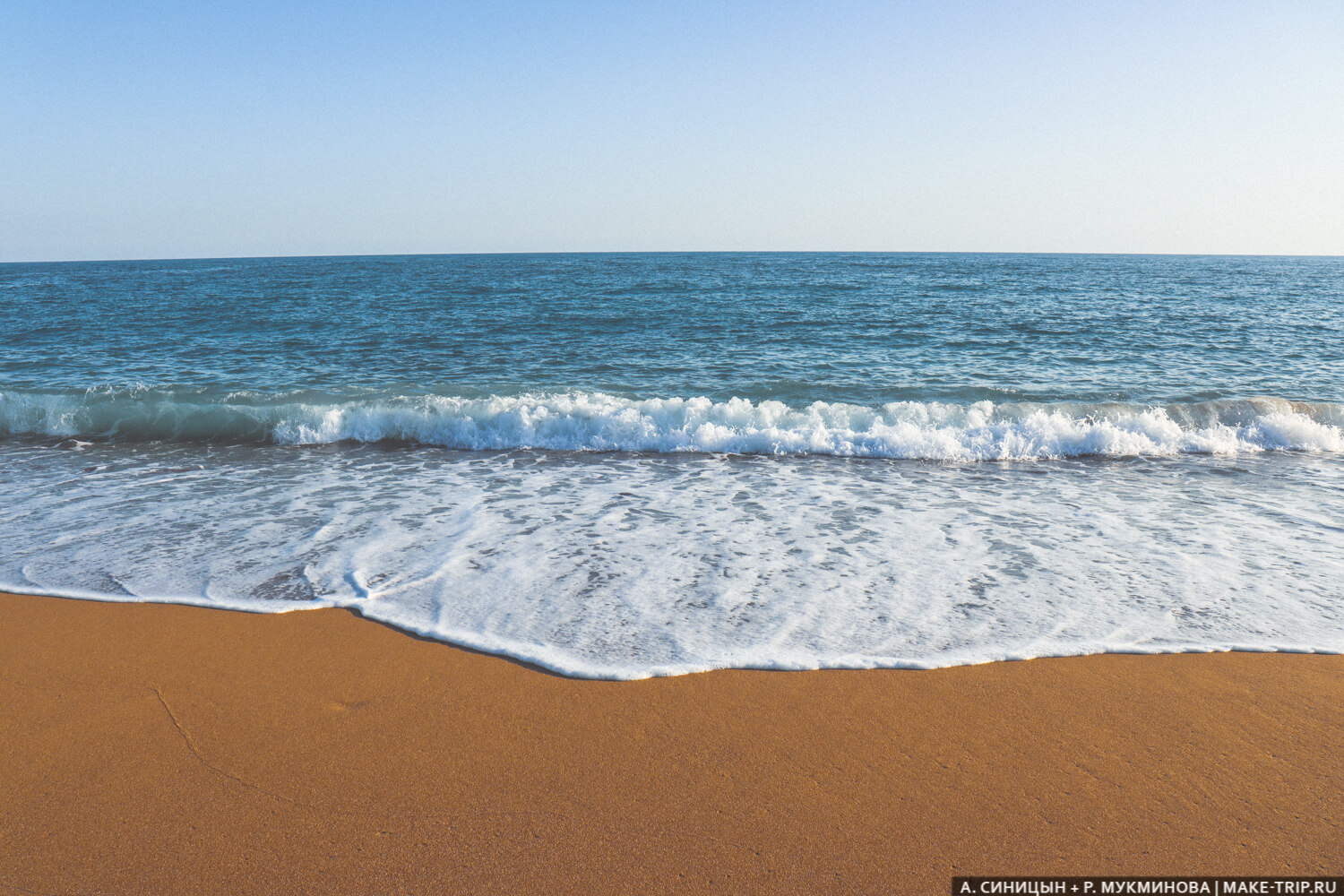 Side is a resort for a typical hotel holiday, especially with children. It has a lot of advantages: wide sandy beaches, ancient ruins, excellent hotels, a long season. We share our personal experience of vacationing in Side and give useful advices.
We made this guide with the support of Tripster. There we easily found experienced guides who helped make our vacation in Turkey vivid and had an incredible experience from the locals. Thank you Tripster for the experience!
Content:
Impressions of the resort.
The center of Side is charming: ancient ruins, blooming oleanders and pomegranates, pretty houses and cafes, and picturesque shores. What struck me most about Side was how simple the ancient heritage is juxtaposed with modern life. We kept bumping into ruins, abandoned or in the process of restoration, and glass floors of artifacts. The ancient city itself is accessible for free, and you can walk in the evenings among the ancient stones.
On both sides of the resort along sandy beaches stretch numerous villages with hotels. There and live mostly tourists in all-inclusive hotels with sandy beaches, and the center of Side go for a walk and shopping.
There are no mountains nearby, as in Kemer or Marmaris. Side is on a flat plain and the mountains are just visible in the romantic haze on the horizon.
Moreta: "The town is very nice and clean. The roads are very good and there are a lot of hotels, cafes and stores. There's a lot of beautiful flowers and trees. It's nice to just walk around without a purpose."
It is amazing how harmoniously the ancient heritage coexists with modern life. The cozy center of Side. A rocky beach in antique Side. Side – the blooming resort.
Tour prices
Holiday tour in Side costs about the same as in Antalya and Alanya. Let's see what the prices in 2022 for tours from Moscow for 7 nights for two adults.
The cheapest last minute tours to 1-2* hotels cost from 22,000 ₽.
But the "all inclusive" rest in the excellent 5* hotels will cost you more than ₽55,000.
To search and book a tour it is recommended to use Travelata and Onlinetours services, they are very convenient to use, and the prices are lower than in travel agencies. For many years we buy tours only there. Learn how to find the best tours. Check out promo codes up to 2,000 ₽ on tours.
Port of Side.
How to get to Side
The closest airport to Side is in Antalya. Both charter and scheduled flights fly here. There are direct flights from Moscow, inexpensive tickets from Pobeda – from 5000 ₽ one way. Look for tickets on Aviasales.
If you're an independent tourist, look for the #600 bus to Antalya Bus Station at the airport, and change there to the bus to Side. However, it is more convenient to get to the hotel by individual transfer. We usually book cars on Intui.travel, Gettransfer or Kiwitaxi, by comparing prices and choosing the best option. This way you can win a few hours of vacation!
If you plan to drive around Turkey, rent a car at the airport in Antalya. We rented a car with Localrent. Read more about car hire in Turkey.
Which village to choose?
Side is an expansive concept. It is the center of Side itself with the ancient city, and many similar to each other settlements nearby. I think that it is more important to choose a good hotel, and the village is a tenth matter. But nevertheless I will tell you about them briefly.
There is a lot of life in Side Center. The resort has a well-developed infrastructure, there are city and beach hotels, and in the evenings you can walk among the ruins or on the waterfront, go to a restaurant or bar, buy souvenirs. Will suit almost everyone, except those who like privacy.
Villages choose those who want a quiet and measured rest. They are all quite similar: minimal infrastructure, good large hotels, including child-friendly, sandy beaches. Entertainment outside the hotel is practically absent, so choose your hotel carefully. Here are the names of villages: Sorgun, Titrayengol, Kumkoy, Cholakli, Kizilagach, Evrienseki, Kizilot.
We lived in the eco-village of Titreyengöl. Next to our hotel Bosphorus Sorgun 5* there was a large pine forest where we walked. The terrace of our room faced east: we enjoyed the delightful sunrises over the river and the mountains in the morning haze. In addition to everything, there was a big lake Titrayengöl with birds nearby. The only thing that marred the bucolic scenery and disturbed the silence was the loud hotel animation after 9 pm.
Manavgat is far from the sea – it is quite a large non-tourist town. We came here to see the waterfall and to get cash from an ATM, but the majority of tourists come to the city to shop.
Conclusion: The main thing is to choose an ideal hotel, and the area is not so important. Central Side is suitable for almost everyone, and the villages – for families with children and tourists who like silence.
Manavgat river in Titrayengöl. The pine forest next to our hotel in Titrayengöl.
Best hotels in Side
Side has a wide and long coastline, so the hotels are large, with a larger area, their own beach and all-inclusive. Almost all of them are first line, so you don't have to cross a busy road like in Alanya.
In Side we stayed at the big Bosphorus Sorgun 5* hotel. It has its own sandy beach and water slides, animation, stylish rooms, quality and diverse food – in general, everything that every self-respecting Turkish hotel has. We recommend! Check out our Bosphorus Sorgun hotel review.
In these hotels in Side you will chic rest:
– there are rooms with access to the pool. – hotel with water slides. – European level hotel. – hotel for relaxation.
There are many city hotels in the city center. It is convenient for those who like to walk along the promenade or among the ruins in the evenings and relax in the local bars. One minus – you will have to walk to the beach.
Our hotel we found and booked with a good discount on Hotelluk. This is a service for independent travelers. If you fly on a tour to Side, you can choose a good hotel according to the rating and reviews of tourists on Travellate.
Our hotel Bosphorus Sorgun 5*. Our room. The terrace of the Bosphorus Sorgun Hotel 5*.
Is it expensive to have a rest in Side?
In Side you can spend your holidays according to your budget. According to what tourists say, the hotels in Side are more expensive than in Alanya and Kemer.
Since we had an "all inclusive", we can't say anything about the food prices. According to the reviews of tourists, it is more expensive to eat in establishments on the promenade. If you move away from the beaches, the food will cost 20-30% cheaper.
Transportation is inexpensive. We paid 5.25 lira for the bus from Titrayengöl to Side bus station, about the same from Side to Manavgat. Tourists usually don't bother to exchange money and pay $1 or €1 per trip.
Anastasia: "We bought strawberries at the bazaar, and it was $3 per kilo. But prices are different everywhere, depending on the location of the market. We bought trifle products in "Migros", the prices are identical to our prices in "Magnit".
Beaches Side
In Side and the villages all the beaches are sandy, almost always with a gentle entrance, which is why the resort is so loved by families with children. There are no big rocks and slabs in the water like in Alanya. In Titrayengöl, where we lived, the sand is a beautiful golden color, but the depth starts faster than in other settlements. Many tourists with children like Cholakli.
There are two main beaches in Side Center – Western and Eastern.
The western beach is very touristy: a lot of hotels, cafes, stores and callouses, there is a long promenade, and the whole coast is stuffed with hotel and restaurant sunbeds. However, swimming with children is best here, because it is shallow and flat, without waves.
The east beach is quieter and less crowded. It stretches for 1,5 km from the Old City and is divided between the hotels. The beach is wide, but the entrance is less shallow and the depths start faster than in the west. Closer to the Old Town you can find stones at the bottom.
Conclusion: In the center of Side, the western beach is better for swimming, and the eastern one – for solitary relaxation. In the villages, all beaches are sandy and more or less the same. Learn about the best beaches in Side.
Why do I love this region? For the best sandy beaches with a wide coastline, where there are no natural slabs like in Alanya, for the long promenades along the sea. My favorite is the beach in Cholakli. Great for families with small children and those who do not swim well. The fine yellow sand, the sea almost without waves, cleanliness and comfort for vacationers.
The beach of our hotel in Titrejengöl. Similar beach will be in any village of Side. The eastern beach of Side is on the left side of the ancient city. The western beach of Side is the most residential and busiest.
What to see
The main treasure of Side is the ancient open-air museum. Beautiful ruins are right in the center of the city: an elegant temple of Apollo, baths, a very beautiful fountain, an agora, the remains of residential quarters, and a hospital. All the ruins can be seen for free, except the amphitheater for 50 liras and the museum for 25 liras. Allocate about 2-3 hours to see them. If you live in the village, you can take a bus directly to the ruins.
In the city tourists advise to look at the ornament of Kuliye mosque, and that's all, for the interesting things you need to go out of town.
Outside of the city we went to Manavgat waterfall. It is difficult to call it a waterfall, it is rather a large-scale rapids, but beautiful. Also took an excursion to the epic Green Canyon, I will tell you about it below.
There are antique towns near Side, but we didn't go there. There's not much left in Selge, and Seleucia (another name for Lirbe – it's spelled that way, not Libre!) has become touristy. The agora is well preserved there. Learn about the 18 most beautiful ruins in Turkey.
In ancient Side, the nymphaeum fountain is well preserved. This is me touching the ancient columns in Side. Temple of Apollo. They say it is most beautiful here at sunset. Manavgat waterfall is rather a big rapids on the river. It impresses with a powerful stream of water and the speed of the flow. In the spring, the area near the waterfall is flooded.
Excursions
It is easy to see the excavations of ancient Side on your own and for free, but the walk will be much more fascinating with a guide. We advise to take an excursion on which you will see three sights of Side: the ancient city, Manavgat Waterfall and Kuliye Mosque.
We took an excursion to the Green Canyon in Side – we advise you too! Very beautiful epic cliffs, emerald water, and the surrounding scenery brings tranquility. It's one of those places you can't see on your own – only with a tour.
And, of course, we recommend the classics – the wonderful Cappadocia and the white travertine Pamukkale (there are individual and group tours). We went there by rented car, the places are gorgeous!
We advise you to book tours on the service Tripster. There a huge selection of interesting programs, including copyright, and choose a good tour to help real reviews of tourists. Make no mistake! We often use this site when we travel. Learn about the best excursions from Side.
See what other interesting excursions there are from Side:
From Side, we took a tour to Green Canyon – Turkish Fjords. Green Canyon is a quiet and peaceful place. Antique Side.
Rent a car
I think for Side you don't need a car, because almost all interesting places can be reached on your own or with a tour. It was out of these considerations that we rented a car already after Side, when we moved to Antalya. There renting, by the way, is cheaper.
But if you have decided to rent a car in Side, I advise Localrent. We booked a car there to drive around the Aegean and Mediterranean coasts and also to see Cappadocia and Pamukkale. Read our tips on renting a car in Turkey.
Should I go with children?
As I've written before, Side is great for holidays with children. See for yourself. It's a short drive, just an hour from Antalya airport. Long and wide sandy beaches. The entrance to the water almost everywhere is shallow and shallow, and there are no big waves, so it's safe for kids to swim. Perfect!
And there are a lot of great all-inclusive hotels in Side with children's animation, so the vacation will be carefree. Outside the hotels, there are few children's activities: the nearest Aquajoy is only in the village of Titrayengöl, but you can choose a hotel with water slides. For example, our hotel Bosphorus Sorgun 5* had them. If your child gets bored, go to Belek and visit Land of Legends – a huge theme park with attractions. Also in Manavgat there is a park with dinosaurs Discovery Park.
Conclusion: Almost any village in Side is suitable for children, because the beaches are sandy, the entrance is gentle. The main thing is to choose a family hotel, so that the children were not bored.
Anetta-Mrs: "The beaches in Side are marvelous. All of them are sandy. It's a great place for a vacation with kids! I really liked the old town. Small houses, shrouded in thickets of different blossoms, each house has its own unique architecture, narrow streets, ancient paving stones."
Children at Titrayengöl Beach. Titrejengel beach.
When best to go
It is warm and comfortable in Side from April, but tourists start arriving in May. We were in Side in late April and I loved the weather. This is the time when we walked around the ruins and went on excursions without risking getting red as a cancer. It's still cold to swim, of course, but lying by the sea and reading a book is a buzz. And it is also very nice to walk and admire the blooming plants: mimosa, callistemon, pomegranate, acacia, bougainvillea, oleanders, carpobrotus.
In July and August, as everywhere else in Turkey, it is unbearably hot. From 11 to 16 hours it is better to be by the pool or under the air conditioner.
You can swim in Side from June to October. In summer, the sea water warms up to a comfortable +24. +27°С. In shallow waters the sea is even warmer +28. +29°С!
Conclusion: May, April and October are good for excursions and independent travel. In June, the second half of September and October is probably the most comfortable weather for a beach holiday. It is at this time best to come on holiday in Side with small children. Even in early November, Side is still quite good, although the season is already closed. And when is the best time to have a holiday in Turkey?
nadiy07: "The weather in October was great. The sun was not so hot, we could stay outdoors at lunch time. The sea was warm and clean. Friends call us to go on vacation in May, but I will go only in autumn to please myself with the last sun before our long Ural winter".
Vitaly: "Holidays in Side with April 24. Weather quite satisfactory: in the morning +15 ° C and daytime +20 ° C in the shade. Sunbathing on a sun bed was comfortable and warm enough. Going into the sea was problematic, it's still quite cold, but some brave men were refreshed.
Callistemon in bloom. Pomegranate flower.
Our verdict
Side is a resort for a typical hotel holiday, with some excursions and self-guided trips. It is perfect if you just want to relax by the sea. It is also an ideal resort for children because the beaches are sandy, wide and shallow.
I liked Side, specifically Titrayengöl. It is quiet, beautiful sunsets on the beach, beautiful sunrises over the river, golden sand, pine forest, blooming bushes and snow-capped mountains on the horizon. Idyllic!
The center of Side is not bad either: cozy, nice, with picturesque ruins. It's nice to walk around, but a sophisticated tourist will get bored after a couple of promenades – it's not Kaleici in Antalya after all.
Tips:
Look for bargain tours on Travelata and Onlinetours, and hotels with discounts on Hotelluk.
At the beginning or end of the season you can rest cheaper.
For the sake of a beach and quiet vacation, settle in the settlements.
For the most comfortable beach vacation choose June, the second half of September and October.
With children, choose a family hotel with animation and entertainment, because in Side there is little interesting for children.
Look for the most inspiring experiences on the service of unusual excursions Tripster.
Go to ancient Side, Green Canyon, Pamukkale, and Cappadocia on your own or with a tour.
Write in the comments if you are interested in a holiday in Side?
Read our reviews of other resorts:
Lyosha is happy with Side!
Sides. Traveller reviews, Leisure prices in Side 2022.
Good hotel, good price, perfect family vacation in Turkey. June 2022 In June 2022, we vacationed for 10 days at Club Nena Hotel 4*. Never would have found this hotel on my own, it is not the most popular, almost nowhere came across the advertising of this hotel before. And the rating is not very high. If you look at the reviews and descriptions, it was an ordinary hotel, unremarkable, in a huge list does not stand out.
The trip was taken at the authorized travel agency of the tour operator Coral Travel at home. We originally came with their hotel options, but the manager listened to our options, and we were taken to the airport.
Do not confuse the theater with the amphitheater This is a theater with a stage and a semicircle built seats for the audience. It is a mistake to call it an amphitheater.
Turkey in winter: well, we've eaten, we can sleep there is a special thrill and a small share of romance in the Turkish vacation in winter. Escape from the stress of the big city, escape from the noise and cold. Luxury hotels are now quite cheap, before the New Year madness is the minimum price for tours. Hotel Aska Lara Resort & Spa 5 * for a week only cost 48 000 rubles for two people. The flight from Moscow, everything is included: flight, transfers, accommodation. Food super-ultra "all inclusive". We took almost no money with us, $100 for tips and another $200 just in case,
Sorgun, Kemer. Worst place to rest in Turkey! I am not a fierce opponent of holidays in Turkey, I love this country for the opportunity to have a good rest at a reasonable price. But this time we were unlucky and I decided to share my negative experience.
A week of rest cost us 70 700 rubles, food ultra all inclusive, hotel LRS Port River & Spa 5 *. It was in Sides area, Sorgun village.
NordWind airline, charter flight to Antalya. And the first unpleasant surprise right at the airport – my luggage turned out to be 10 kg! Also my hand luggage was 10 kg, but they didn't add weight, so I had a suitcase.
I booked a vacation in 3 days and flew to Turkey at a good price! Discounted tours still exist – a fact! We were not planning to go on vacation, because the year was difficult and we just did not have enough money for a vacation. But my husband called me from work in the evening and said: Get ready, tomorrow we fly to the sea. My husband has a travel agency near the office and passing by he saw an advertisement for a tour to Turkey, Side, for 7 days – 48 600 rubles for two. The hotel is not large, but 5 *, all inclusive board. I had my doubts, it can not be all so great, but decided not to dwell on it and fly with positive
Seaden Sea World Resort & Spa is not 5 stars at all Seaden Sea World Resort & Spa 5 1. I bought the tour with a direct sea view room, everything was fine. I bought a direct sea view room at the Seaden Sea World Resort & Spa. The hotel has two wings with atriums on the left and right. The hotel has two floors and the atriums are on the left. Unloading and loading cars from 1 am until 6 am, noise as if someone were boxes of empty Tara moves, closed the balcony door noise of the same apparently slots. 2 Went to change the room, explained the reason gave a new room in the atrium, which is on the right side on the 5th floor. I went and explained the reason why they gave me the new room in the atrium on the right side of the 5th floor.
Turkey for 7 nights for 57 500 roubles for 2 people, Side. What kind of holiday can you get for such money? Turkey we booked last year, the cheapest tour at the time cost exactly this money, about 60 thousand. Hotel 3* in Kemer. But last year's trip was canceled and we were postponed to May 2021 and, as you know, we did not fly again.
Our trip was condemned to happen exactly in June 2021. For our deposit we managed to take a higher class hotel, Blue Paradise Side 4* in Side and add to our vacation one more day (became 8 days 7 nights). The hotel was also budget, but better than what we had booked earlier.
Bosforus Sorgun is a 5 star Turkish hotel on the outskirts of Side Bosforus Sorgun is a 5 star Turkish hotel on the outskirts of Side, right on the Mediterranean Sea. It is Turkey's hottest region along with Antalya and Alanya. Because of the coronavirus pandemic this year, tour operators claim that not all hotels have opened at all, and those that have opened are 30-50% full, including ours when we booked the tour. But when we arrived at the reception we were told that the occupancy rate was 100%. Since we arrived at 8 am, we were checked in after 3 hours, despite the official
go on excursions
swim, sunbathe on the beach
Rest of the children and young people
Is the Amphitheater worth a look? Debatable. Living on the coast of Side, my husband and I liked to walk along the promenade. The promenade is beautiful, palm trees, sand, sea. So if you walk along the walkway always to the left, you will definitely get to Antique Side. The territory of the ruins is huge. The first time using the navigator we took a detour, not the promenade. Because of this, the Amphitheater was furthest from us. We studied the ruins, the aqueduct, the houses, walked on incomprehensible stone elevations. and just did not have time to reach the Amphitheater itself. Next hike
Theater in Side I recommend to visit! The story about the sights of Side (Turkey) would be far from complete without mentioning the ancient Roman theater.
Despite its age, and the theater is 2 thousand years, and now he arouses a feeling of admiration!
As you have already understood, the theater was built by the Romans in the II century AD and could hold up to 20 thousand people. Originally there were gladiatorial fights, including with wild animals. And in the Byzantine era in the theater was organized open-air church.
The location of the theater in Side is also notable. It was built close to the trading square called the Agora, and was connected with it by passages. In the case of an enemy attack, the inhabitants of Side could easily get into the theater and take refuge there.