Vinsky's Forum
Information about Spain: Holidays in Spain, weather in Spain, Barcelona vacation, Spain Costa Dorado, Costa del Sol. Weather in Spain. Real Estate rental Spain. Spain Beaches. Weather Spain prices. Spain reviews. All about Spain: reviews about vacations in Spain. There are flight tickets to Barcelona on the Costa Brava and flight tickets to Sevilla. Tips for restaurants in Madrid. Light snacks in Spain are tapas. Where to watch bullfighting in Madrid, Spain.
This forum is currently viewed by: ivan_yakush1 and guests: 2
Forum Topics Messages Last post
How to get to Spain now How to get to Spain now, PCR test to enter Spain, fill out form and get QR code, move between cities and provinces in Spain during pandemic Covid-19 83 15579 Fill out online form health… Today, 12:08 am condor
General questions about Spain General questions about holidays and travel in Spain, not included in other sections 164 11850 New Realities. Going to Spain with nalie… 56 minutes ago ShkabnevaA
Sightseeing in Spain. Cultural Life Spanish stadiums and arenas, Spanish soccer, bullfighting in the south of Spain, flamenco. Concert and exhibition halls in Barcelona, Madrid, cities in Spain, theaters in Spain, museums, cathedrals and churches in Spanish cities. Travel guides to Spain 151 11979 Bullfighting in Spain 31 Jul 2022, 17:17 Vokivon
Resorts and beaches in Spain Resorts and beaches in Spain: reviews of resort towns in Spain, beaches and their features: sandy, children's, nudist, wild. The Mediterranean coast of Spain and resorts in the islands of Spain 117 7904 Canary Islands: questions, from… 08 Sep 2022, 16:08 Vova84
Itineraries in Spain, what to see Discussion, creativity routes in Spain. You write places you want to visit, they advise you optimal logistics by place 1391 29303 Discussions about routes in Spain… Today, 15:22 savl1
Public transportation in Spain. How to get to Public transport in Spanish cities, rail, how to save on transportation in Spain, how to get from one city in Spain to another, intercity buses in Spain, pass in Spain. The questions about airports, train stations in Spain: where and what is it, how to move between terminals, what to do at the airport, duty free and storage facilities 490 20358 public transport: Barcel … 07 Sep 2022, 20:01 john22255
Car, Motorcycle, Bike, Yacht for rent in Spain Car, Motorcycle, Boat rental with or without driver in Spain. Parking in cities in Spain. Fines for speeding and parking in Spain. Toll roads in Spain. Driving habits in Spain. Rent bicycles, scooters, boats in Spain. By car in Spain. 97 14254 Rent a car in Spain. P… 30 Aug 2022, 08:47 am dmix
Visa to Spain by yourself Visa to Spain by yourself. Getting a Spanish visa by citizens of Russia and the CIS. Extended stay in Spain, extension of visa in Spain. Spanish embassy and visa centers in Moscow and other cities. Customs rules in Spain. Crossing the border in Spain 670 87973 Visa to Spain in Moscow (Visa … 8 minutes ago iriskal8
Spain Vacation Reviews Reviews Reviews of vacations in Spain: share your impressions and about trips, vacations, resorts in continental Spain. Photos and comments about Spain. Reviews about popular places in Spain beaches Benidorm, beaches Costa Blanca Costa Dorado. Spain vacation reviews. All you need to know about Rio … 07 Sep 2022, 22:53 am anatol'
Holiday in the islands of Spain reviews Popular islands of Spain, beach holidays at sea in Spain in the Canary Islands and the Balearic Islands Tenerife Mallorca Gran Canaria Menorca Ibiza. Reviews about rest in the islands of Spain. 234 5249 There is such a profession – Spain … Yesterday, 00:18 cs53
Hotel apartments in Spain: tips and recommendations Hotels, apartments, villas in Spain. Use our online booking service to buy a house or a villa in Spain. Reviews of Spanish hotels. Photos of hotels in continental Spain and islands. 180 7587 Hotels in Barcelona – reviews and p… 13 Aug 2022, 13:32 vlarin
Shopping in Spain. SALE, discounts in Spain Shopping in Spain: Outlets, stores, boutiques, markets, fairs. Sales, discounts in Spain. Gifts, souvenirs, gifts from Spain. Food stores and supermarkets. Self-catering by yourself while traveling in Spain. Tax Free Banking in Spain 05 Sep 2022, 04:50 pm grajdaninmira22
Spanish Restaurants, National Cuisine, Holidays in Spain Restaurants in Madrid Barcelona Valencia Seville. Nightlife in Barcelona Madrid Valencia. If you are traveling to Spain and have questions about Spanish cuisine, Hamon, Spanish wines, cheeses, sausages, olive oils from Spain, wine tourism, gastronomic tourism, cooking in Asturias, Castile and León, holidays and cultural events in Spain 205 7096 Spanish calendar of holidays… 15 Jul 2022, 13:03 vlarin
Photo travels in Spain, photos and videos of tourists Photo reports from traveling in Spain, photos of cities, resorts, beaches, attractions in Spain. Forum category – Report photo 245 5886 Under the sky of Segovia. Photos. 26 Apr 2022, 04:32 am mrAkhonko
Forum list
– Subscribe to forum
– Subscribe to new forum threads – Remove conference cookies
© Vinsky Forum is a registered trademark of Vinsky S.V. All rights reserved and protected by law. Free non-commercial use of FORUM.AWD.RU materials in the Internet, full or partial is allowed with the condition of FORUM.AWD.RU authorship and active link to forum.awd.ru obligatory for each text. In all other cases, written permission from Vinsky is required.
Spain On Your Own.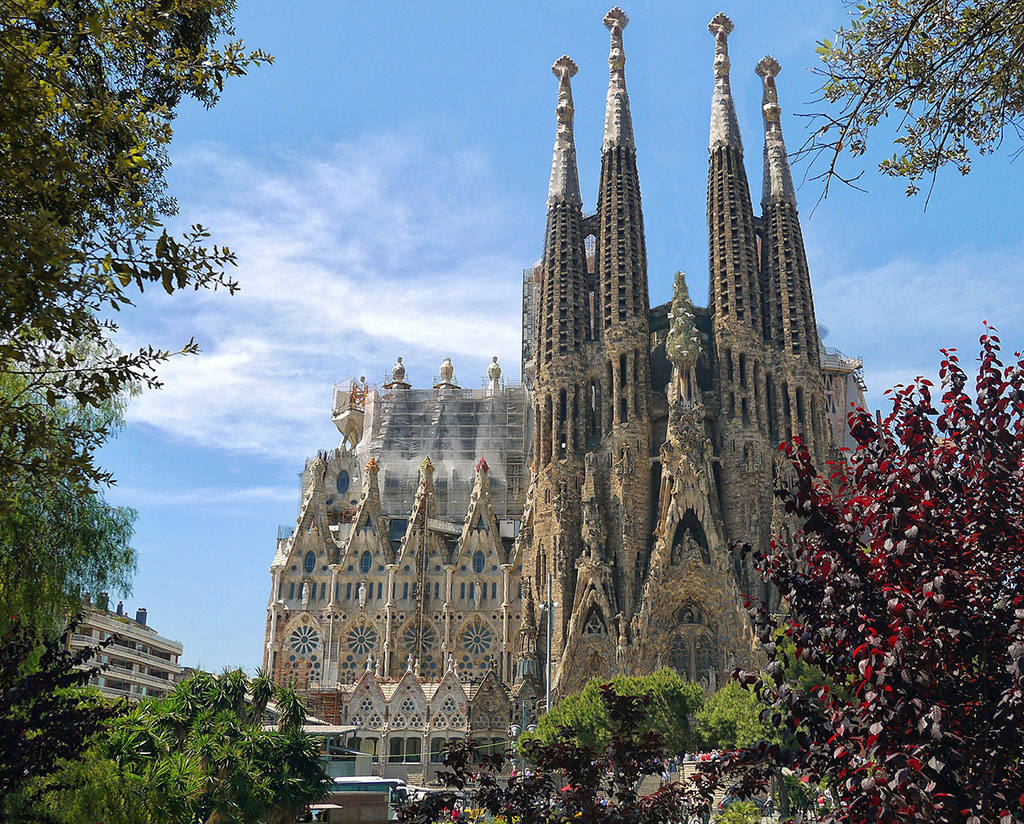 It's easy to organize your own trip to Spain! Find out what visa you need for your vacation, how much tickets, accommodation and food cost in 2022. We'll share tips on safety, rules of conduct, and selection of excursions.
What is the appeal of Spanish resorts? Great beaches, clean sea and good service. A self-guided trip to Spain allows you to explore the cities that have played a unique role in the history of mankind, and the works of great architects.
When visiting this country tourists get an unforgettable experience of beautiful landscapes, colorful national holidays, festivals and delicious Spanish cuisine. With proper planning of expenses an independent trip to Spain is quite budget-friendly.
Spain accepts tourists from Russia as long as they are vaccinated by a WHO-approved vaccine. It is also possible to enter through another EU country. Look at the list of open countries. Tours to Spain are not yet on sale. For convenience, we give pre-pandemic prices for travel and flights. Information about visas and flights may not be up to date now, check with official resources.
Contents:
Tourist Schengen visa (type C) is required to enter the country. It is not difficult to obtain it by yourself, as Spain is loyal to the packaged, and to amateur tourists.
Documents are collected standard: Questionnaire, hotel and ticket reservations, insurance, financial and economic guarantees, etc.
Do not forget about insurance! You can take it out at Compare.ru or Cherehapa. The prices range from 300 rubles for a week.
You can get your visa in 4 to 6 days. During the peak travel season the time increases up to 10 days. The maximum time is 3 months. You have to pay a consular fee of 35 euros, and when applying to the visa center – another 15-20 euros.
(Photo: Jimmy G / flickr.com / CC BY-NC 2.0 license)
Airfare
Look for cheap tickets on the Aviasales search engine – they compare prices of all airlines. Learn the secrets of finding cheap airline tickets.
There are several airlines flying from Russian cities to Spanish resorts. Many of them offer direct flights to the airports of Madrid, Barcelona, Palma de Mallorca, Alicante, Costa del Sol and Malaga. The flight from Moscow takes on average 4.5 hours. The trip from St. Petersburg is slightly shorter.
The highest ticket prices are in the peak summer tourist season and the New Year. Tickets for the summer of 2022 for a direct flight to Spain from Moscow round trip starts at 12 thousand rubles, and from St. Petersburg – 8 thousand rubles. During the New Year holidays you can fly to Barcelona from Moscow for 11 500 rubles, and from St. Petersburg – for 13 800 rubles. The low season lowers the cost of tickets to Spain.
When planning an independent trip to Spain in 2022, you should note that, in addition to direct flights to Spanish resorts there are flights with connections in major European cities. As a rule, they are a little cheaper. You can save money by booking tickets in advance – at least 2-3 months before your trip. In addition, low ticket prices are during sales and promotions.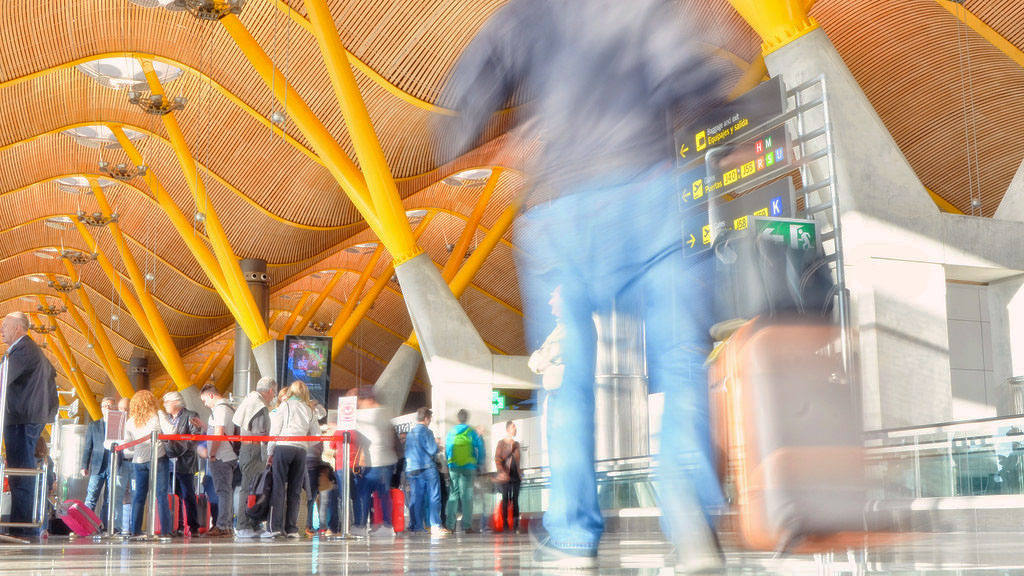 (Photo: argonavigo / flickr.com / CC BY-NC 2.0 license)
When it's best to go
Choosing the season to travel to Spain on your own depends on your goals. From mid-December to the end of April, fans of alpine skiing and other winter sports come to the country. Winter in Spain is very mild, but there is plenty of snow at the ski resorts.
The early spring is enjoyed by fans of colorful festivals and blooming almonds. From May begins an influx of tourists to resorts on the Costa Brava and other coastal areas of the country. The peak of the beach season comes in the summer months, and the biggest influx of tourists is in July and August.
In the first half of autumn in addition to beach holidays in Spain are popular historical sightseeing tours. In October the beach season ends, and holidaymakers on the coast becomes noticeably less. In late autumn, independent travel to Spain, as a rule, are excursions.
A helpful selection:
(Photo: pixabay.com / ApartUP Patacona Deluxe)
Where to book a hotel in Spain
When traveling to Spain on your own, it is not difficult to book suitable hotels, as well as to rent a room or an apartment in the private sector. At seaside resorts prices for accommodation depend on the distance from the sea. Hotels and hostels on the first line are more expensive. In addition, prices vary depending on the season. In the cold season, they are 30-70% lower than in summer.
Here are the prices of hotels and apartments in popular resorts in Spain in the summer of 2022. Prices for daily accommodation are in rubles:
Malaga
Motril
Alicante
Lloret de Mar
Salou
Hotel 1-2*
4200
2800
3300
3500
3400
Hotel 3*
5500
5300
4700
5600
5500
Whole house
5600
5000
5000
6000
6500
Hotels are advised to book in advance, because during the high season there are few good options or only expensive. For example, in August in Almeria – a popular beach resort in Andalusia – 90% of hotels are booked on Bookings, and prices start from 3000 rubles per room.
Look for discounted hotels on Roomguru. Find out how to save money when booking.
A selection of accommodations :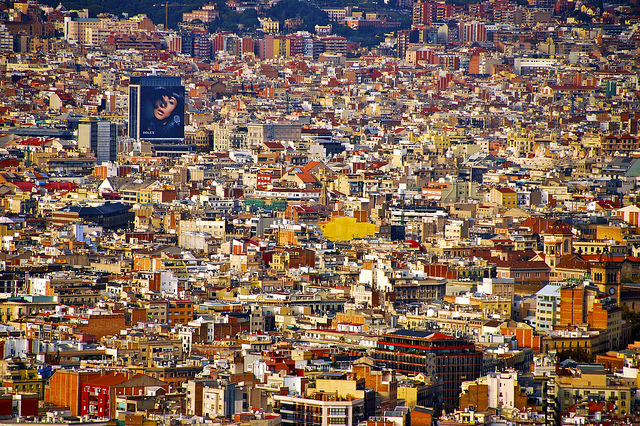 (Photo: croc_star / flickr.com / License CC BY-NC-SA 2.0)
Transportation Prices.
For sightseeing, many tourists prefer to rent a car . Depending on the class of car, a day rental will cost from 20 to 120 euros. For a week should pay about 300 euros. Renting a motorcycle is cheaper. Inexpensive rent a bike: for 2 hours – 6 euros, and for a day – 15 euros. How to rent a car in Spain →
An independent travel budget in Spain should take into account the price of gasoline – 1.17 euros per liter, as well as the cost of toll roads. For example, toll roads from Barcelona to Girona cost 6-7 euros. Paid parking will cost 6 euros for 2 hours.
You can rent a car online at Rentalcars.com. It is only up to you to choose a place where you want to pick up the car!
When traveling independently in Spain, it is convenient to take public transport. In Barcelona, one trip on the subway or bus costs 2.15 euros, and a single ticket for 10 trips costs 10 euros. Those who buy a single day pass for 8.4 euros save money.
There are double-decker tourist buses in Barcelona . The ticket for them for one day costs 23 euros, and for two days – 30 euros. The routes of these buses are laid out through the main attractions. Tourists can get off at the right stop, look at the memorable place and after a while to take any passing bus to continue the trip through the city.
Cabs in Spain are quite expensive. For a ride from the airport to the center of Barcelona will have to pay 25-30 euros, and the car covers this distance in less than half an hour. Airport transfers can be ordered in advance online at the service KiwiTaxi. On arrival a car will be waiting for you.
There are good bus services between Spanish cities and resorts. Those who travel independently in Spain often use intercity buses. A trip from Madrid to Barcelona, depending on the class of the bus, costs from 32 to 40 euros, and from Madrid to Malaga – 25 euros.
Another option to travel around the country is by domestic airline . A ticket from Barcelona to Ibiza costs 35 euros, to Tenerife – 55 euros, and to Malaga – 70 euros.
(Photo: ptfreak_vienna / flickr.com / CC BY-NC 2.0 license)
Food prices
One of the main expense items in an independent travel in Spain is food. Breakfast for two in a cafe will cost 16 euros, lunch – 20-30 euros, and dinner – 40-100 euros. Prices in restaurants, excluding alcoholic beverages, are 3-10% higher. Tips are 5-10% of the check. Some cafes add 15-20% for an opportunity to have breakfast "outdoors". Take a look at inexpensive cafes in Barcelona.
Here are the prices for popular dishes and products in Spain:
paella with shrimp – 10-15 euros;
A portion of mussels – 8 euros;
Coffee with a croissant – 2 euros;
pears, 1 kg – 2 euros;
Oranges, 1 kg – 1 euro;
Jamon, 1 kg – 15-49 euro;
Catalan sausages for frying, 1 kg – 11-14 euro;
Cheese, 200 gr – 1 euro;
Freshly squeezed juice – 3,5 euro;
Sangria, 1 liter – 11 euros;
Local wine, 1 bottle – 4-15 euros.
It is worth bearing in mind that in Spanish cafes and restaurants the day off – Monday or Sunday, also every day they are closed for lunch siesta. In restaurants, pay attention to the Menu del dia or "menu of the day. It offers meals at a discount.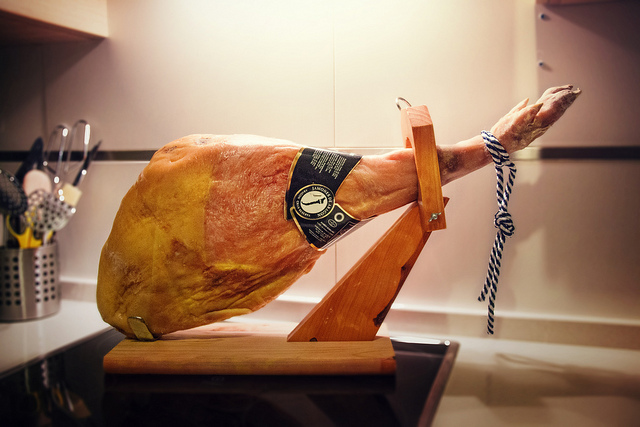 (Photo: Juanedc / flickr.com / CC BY 2.0 license)
Prices for entertainment and souvenirs
For those who want to bring nice souvenirs: magnets, mugs, key chains and other small crafts cost from 0.5 to 10 euros, a Spanish fan – 5-35 euros, and ceramics – from 6 to 50 euros.
For entertainment in Spain, you must plan a separate item of expenditure. To enter a nightclub they take 5 to 10 euros. For a ticket for an adult in the park "Port Aventura" – 55 euros, and in the carting center of Salou – 30 euros.
When planning a trip to Spain, you should not forget about spending money on beach holidays:
Riding on a "banana", 30 minutes – 40 euros;
Riding on a hydro scooter, 30 minutes – 40 euros;
Snorkeling – 20-25 euros;
Diving for beginners – 50 euros;
Riding on a motor boat, 1 hour – 60 euros.
Interesting Facts about Spain
Prices for tours
During a trip to Spain, you can arrange independent excursions, because they are inexpensive:
Palace Guell in Barcelona – 8 euros;
Aquarium in Barcelona – 7 euros;
Montserrat ticket – 19,5 euros;
Puebla Castle – 8 euros;
Girona Castle – 7 euros;
Dali Museum and Theater – 12 euros.
We advise you to buy only those excursions that you can not organize yourself. A lot of interesting individual and group tours offer on the service Tripster, for example:
– 50 euros; – 50 euros; – 39 euros; – 132 euros; – 180 euros.
The prices are per person.
What to see
Spain has a very rich history. The Romans, Catholics, adherents of Islam, Almoravids, Nasridians, and Sephardim have all ruled in this land. Almost every corner of Spain has preserved monuments of bygone eras – ancient castles, aqueducts, majestic palaces and medieval monasteries. In addition, the country has a lot of beautiful parks and nature reserves.
During an independent travel to Spain is convenient to combine beach holidays with sightseeing. Many tourists like to visit major Spanish cities – Madrid, Barcelona and Valencia, where there are interesting museums and monuments. Popular among vacationers are trips to Girona, Zaragoza, Burgos, Seville, Segovia, Cuenca, Toledo, Granada, Cordoba and Barcelona. Religious lovers visit the monasteries of Montserrat, San Juan de la Peña, Escorial, Sacromonte, San Esteban and other Christian shrines in Spain.
Spain's most popular natural attractions among independent travelers:
Maspalomas dunes;
Loro Parque Zoo in Tenerife;
La Rioja Vineyard Valley;
Ordesa y Monte Perdido National Park;
Lagunas de Ruidera Natural Park;
the Fuente De;
Teide volcano;
Marimurtra Botanical Garden;
Palmitos Park;
Cape San Juan de Gastelugache.
Spain sightseeing map
The cost of an independent trip to Spain for two people
The budget for any independent trip to Spain is made up of mandatory expenses that you can't do without. These are in addition to expenses that everyone plans at his or her own discretion. Take, for example, a week trip for two. Mandatory costs for it will include:
Visa processing – 110 euros;
Airplane tickets – 360 euros;
Accommodation in a hotel 3* – 400 euros;
meals – 400 euros;
Insurance – 10 euros. Insurance →
In total 1280 Euros.
Additional expenses for an independent travel to Spain include expenses for transportation, sightseeing, visiting entertainment centers, buying gifts and souvenirs. For a budget trip for extra expenses is worth setting aside at least 300-500 euros.
Related articles:
It is possible to go to Spain and on a trip – often a vacation on a tour is cheaper than an independent trip. Look at the prices and decide how you're better off and more convenient. Search for last minute trips on Level.Travel and Travelate – they will find the best deals among different tour operators. Want to save your money? Learn our 7 rules for buying tours online.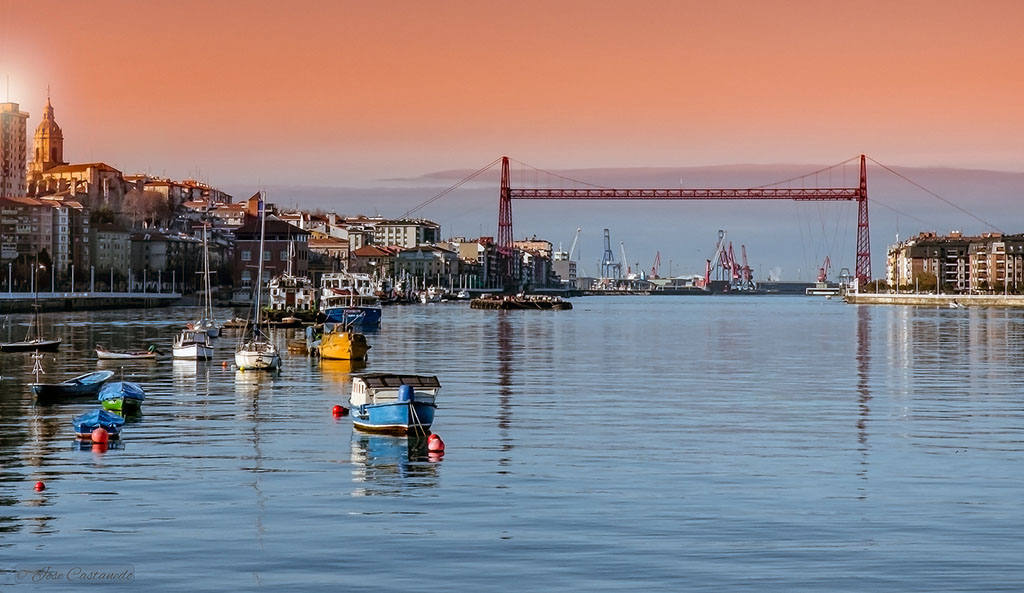 (Photo: Jose Castanedo / flickr.com / CC BY-NC-ND 2.0 license)
Travel tips
For an independent trip to Spain, it is useful to learn in advance about the mentality of the locals, national traditions and the peculiarities of the tourist infrastructure. To make your trip a success, read the recommendations of experienced travelers: