Sign up with one of the popular services or with Email.
Not a member yet? Register at
Top 8 mishaps that can await you aboard a cruise ship
Sea cruises are one of the safest types of vacation. However, some of the dangers that await you on a cruise you may not even know about.
1. Shipwreck .
The most common phobia, because so far everyone is aware of the sinking of the Italian Costa Concordia. In fact, in recent history, this shipwreck is unique. We do not take into account Asian or African ferries, which do not observe any standards of safety and loading of passengers. While major cruise companies transport tens of millions of passengers a year, there is only one shipwreck with 32 deaths. At the same time, more than 4,200 passengers and crew members of the Costa Concordia were successfully evacuated. Certainly, you wouldn't like to be on board of the shipwrecked liner, but with such volume of transportation it is unlikely to happen exactly to you.
How do you keep yourself safe?
Don't skip the safety drills. Shipwreck you are unlikely to be able to prevent, but at least you will know how to save yourself in an emergency. Where the evacuation point is, how to put on a life jacket and other important information is given at the boarding day exercises.
The liner Costa Concordia crashed on the night of January 14, 2012. There were about 4.2 thousand people on board including more than 100 Russian tourists. Thirty-two people lost their lives. None of the Russians were injured.
2. Fire
This is a more real trouble, all the more so because the fires are often the fault of the passengers. A fire in the confined space of a cruise liner, and even more at sea, when there is no help to be had – that is very frightening.
How do you keep yourself safe?
Do not ignore fire safety rules. Don`t bring aboard and don`t switch on forbidden electric heating appliances, such as irons and kettles. The voltage of airliner`s on-board network is not designed for such loads. Don't smoke in the cabins and don't throw unextinguished cigarette butts overboard, a strong sea wind will immediately throw them back on the lower deck, where towels and other flammable items may lie. Just look at the photos below to understand the consequences.
On May 27, 2013 there was a fire on the Grandeur of the Seas and the ship was severely damaged, luckily no one was injured. The result of the fire was that the ship was removed from voyages until July 5, 2013 due to repairs.
3. norovirus.
The headache of all cruise companies. Norovirus, or as it is also called "stomach flu" has been known since 1968. Infection with the virus manifests as nausea, vomiting and diarrhea. In the enclosed space of the cruise liner infection is transmitted particularly quickly, and sometimes there are whole epidemics with infection of several hundred people on one ship. In exceptional cases, a quarantine may be imposed on the liner, and there are also known cases of interruption of the cruise for the sanitization of the ship.
How do you keep yourself safe?
Wash your hands with soap and water more often, and be sure to use the disinfectant racks that cruise ships are stocked with. Try to avoid touching mucous membranes (eyes, mouth) with your hands.
Disinfectant stand at the entrance of Celebrity Summit.
4. Accidents with children
No matter how reliable the infrastructure of the liner may seem, if you are traveling with small children you must not forget about their safety. Unfortunately, there have been several known cases of children left unattended drowning in cruise ship pools. Despite the fact that pools are usually always crowded, and it's not clear how this can even happen with so many people, it does happen.
In May 2015, a 10-year-old girl drowned in the pool aboard the Norwegian Gem. It is also known that on Feb. 3, 2014, a 4-year-old child died aboard the Norwegian Breakaway liner. The liner's staff found two children, ages 4 and 6, unconscious in the adult pool. Help was immediately provided and the 6-year-old was taken to hospital, but the 4-year-old could not be revived and died on board. Similar stories happen on other cruise lines. Only the Disney Cruise Company, which focuses on vacations with children, has special monitors in the pool area.
5. Staff Rape
Yes, yes, it does happen. This egregious incident occurred on Holland America's Nieuw Amsterdam on February 14, 2014, while the ship was sailing. A 28-year-old janitor from Indonesia, Ketut Pujayasa, broke into the cabin of a 31-year-old U.S. citizen, beat her and raped her. The attacker then attempted to throw the woman off the balcony. The janitor reportedly went to her room while she was out, opened the door with his master key, made his way to the balcony and waited there. When she returned, he entered from the balcony and attacked her. The intruder hit the American woman over the head with a laptop and strangled her with a telephone cord, then raped her. The victim managed to escape because another passenger knocked on her cabin door. The man attempted to flee the scene by climbing from balcony to balcony. The American woman was seriously injured. The cruise ship made a stop in Honduras, from where the victim was flown by helicopter to a Florida clinic
Pujayas was charged with attempted murder and aggravated sexual assault. He was also fired from Holland America, where he had worked since 2012. The company told reporters that they thoroughly checked the Indonesian before hiring him, but they did not find any criminal episodes in his biography.
6. Falling overboard
Frank Jade, a 22-year-old passenger on the liner Oasis of the Seas, was washed away by a giant wave while he was walking on the open deck. Because it happened in the early morning hours, none of the passengers or staff noticed. Some time later, he was spotted by the passengers of another Disney Magic ship that was on the same course and was safely rescued. About 20 people end up overboard on cruise ships every year, and some do it deliberately.
A still from the dramatic video of Frank's rescue filmed from aboard the Disney Magic.
7. Ship Collision
Despite the most advanced navigation and collision warning systems, accidents do happen. Usually it happens in ports during maneuvers or high winds.
The cruise liner Celestyal Crystal, traveling from Greece to Istanbul, collided with the tanker Pimlico on June 27, 2015. Both vessels sustained significant damage. There were no human casualties. The collision was the fault of both vessels, the traffic control center in the Strait warned both vessels about the danger of collision.
In September 2013 the ferry Superfast II was unmooring in the port of Bari due to strong winds, which caused a collision with the cruise liner Mein Schiff 2 of cruise operator TUI Cruises. No one was injured.
8. Hazards ashore
On March 18, 2015, there was a terrorist attack in Tunisia at the local Bardo Museum. Militants dressed in military uniforms took hostages. The attack killed 23 people, including 18 tourists. Most of the victims arrived in Tunisia on cruise liners MSC Splendida and Costa Fascinosa. Among the dead one is a Russian citizen. After the incident, the cargo companies MSC and Costa Crociere announced that their ships would not call at Tunisian ports in 2015.
Nine people died in a plane crash in Alaska in June 2015, during a shore excursion of the HAL Westerdam liner. Poor weather conditions were the cause. The seaplane carrying the airliner's passengers who had purchased the tour crashed into a rock.
We hope that this article did not discourage you from going on the cruise. After all, there are no less dangers awaiting us on land. As the saying goes, "Forewarned is forearmed!".
Ten misconceptions about cruises
Do you trust all the reviews of tourists on the Internet?
When searching for the necessary information on the web you can meet the most contradictory reviews and opinions of people who already have some kind of experience of cruise travel. There are also the fantasies of "couch experts. We took the most controversial points. Here is what we ended up.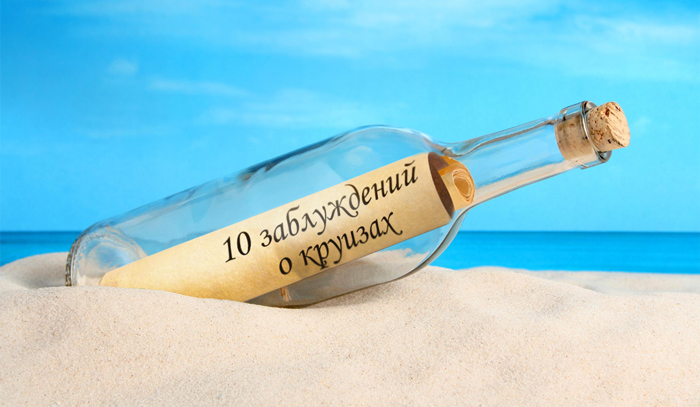 1. Is it dangerous on the cruise?
Any ship carries a huge number of rules and regulations aimed at preserving the safety of passengers and crew. Mandatory inspections of the technical condition of the ships, crew fitness, compliance with fire safety rules, mandatory briefing of passengers and much more can be considered a fairly safe trip on the water. On a cruise ship, everyone is guaranteed a lifejacket and a place in the boat. Many people who do not know how to swim consider this an important argument before deciding to buy a cruise. But think about the fact that none of the people can not fly (levitating Indian yogis do not count). That's not a reason to give up air travel or demand a parachute, is it?
2. Does a cruise get carsick?
It's true, in the case of strong sea excitement. But all modern cruise liners are equipped with appropriate rocking stabilization systems for passenger safety and comfort. If you always and everywhere is seasick, you should choose a cabin close to the center of gravity of the ship, and the rocking you almost did not notice. Most likely, it will be a windowless interior stateroom on the lowest deck near the engine room. And if it's not that bad, you'll get free motion sickness pills if necessary.
3. Is the cruise expensive?
Just as in a hotel there are standard rooms and presidential suites, so in a cruise the price depends on the category of the chosen cabin and the duration of the voyage. In recent years, the market has seen many offers with very low prices for decent cruises, quite comparable with the cost of recreation at popular resorts. And the basic cost of a cruise package always includes meals, some drinks (often alcoholic), entertainment for adults and children, animation, sports, etc. Compared to the usual sightseeing tour (a combination of several cities and countries) on a cruise, you will save on tedious transfers and long transfers, you will not have to constantly collect and unpack, all the entertainment, bars and restaurants are within walking distance, and the cash and valuables will be safe in your cabin safe. By the number of included free services cruise is almost always more profitable than the usual holiday in a hotel, even on an All inclusive.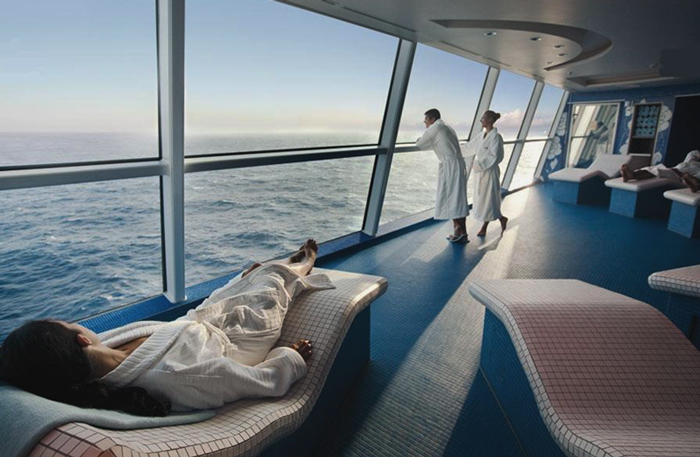 4. You need to take a lot of money with you on a cruise, because there are hidden extras
If you are ready to do without expensive excursions, alternative thematic restaurants, Internet, SPA-procedures, fitness classes with individual instructor, indifferent to alcohol, not like casinos and other extravagances, the only additional expense for you will be tips (on average 10 € per day written off from your cabin account) and service charges of 12-18% of the cost of services. But when on vacation you want to indulge yourself with a cocktail, an interesting excursion, a chef's dish or shopping in the ship's boutique. Temptations are always plentiful. Sometimes it makes sense to consider a luxury cruise on an Ultra All Inclusive than to buy a standard cruise and pay for extras, food, desserts and drinks that you're not willing to do without. By the way, experienced cruisers know how you can save a lot of money: on shore excursions (you don't have to buy them on board), souvenirs, laundry and ironing, communications, etc. Some days on board traditionally offer additional discounts on certain items (certain types of entertainment, meals in alternative restaurants, cocktails in bars, spa services, laundry services, etc.). These are the "sea" days as well as the first and last day of the cruise.
5. The cruise is for retirees. Children and young people will be bored.
Yes and no. Wealthy retirees prefer long cruise itineraries (they have plenty of free time) of premium and luxury levels, while more modest older Europeans like river travel. Family vacations with children have been offered on standard cruises of 7-10 days in recent years. This segment is dominated by large and new liners with modern infrastructure and a wide range of entertainment for adults and children. The price/quality ratio is also optimal. Pay attention to family offers from Costa, MSC, Royal Caribbean, Carnival and similar companies. Distinctive features of cruises of a class Standard are orientation to family rest (children often go free, there are children's clubs with animators, playgrounds, attractions and pools, water slides), service by hotel standards 3-4*, ships are designed for several thousand passengers, prices are attractive to most tourists.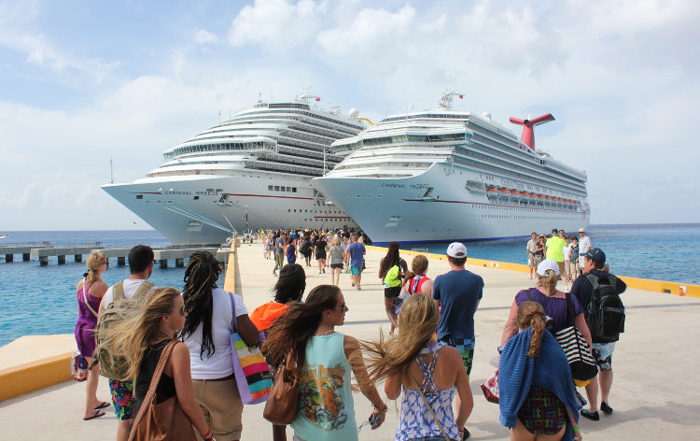 6. On the cruise there is no Internet and poor communication
There is Internet, but it is slow and expensive. There are discounts on "sea" days, but the connection speed is also not good. Think about whether you need the Internet at a price of about $ 1 per minute and calls at satellite rates. And maybe you can do without Facebook for a while and quietly read your favorite book in the sun by the pool? You can check your email, answer urgent emails, talk to your family on Skype at any port in places with free wi-fi. By the way, explain to your friends and colleagues that it will be expensive to call you during the cruise.
7. Going on a cruise, you can run into a rusty vessel
Sometimes it happens that way, too. In order not to "get caught," choose the cruise company and the ship wisely. Only on the official sites of known cruise companies you can find relevant and truthful information. In Moscow and St. Petersburg, there are also official representative offices or offices of major cruise companies, go to them and talk. This way you are unlikely to come across a bad option. But! If they will offer you the inauguration cruise on the brand-new liner (first voyage after the launch) even at a very attractive promotional price, take into account the basic nuances. On the one hand, a new ship (like a hotel) is a good thing. You will become the first passenger, you will "cut the ribbon" in restaurants and bars, you will be surely invited to the welcoming party with champagne and delicacies, and most likely you will personally meet the invited celebrity… On the other hand, even in the luxury hotel of the premium brand that has just received the first guests at the soft opening you will face one or another number of obvious and hidden defects. Not all bars are working yet, somewhere something is being tinted and plastered over. Do not expect obvious "construction", but some inconveniences will be found.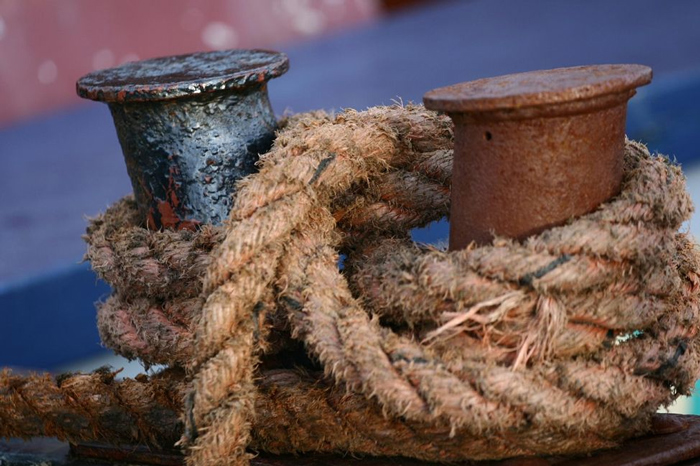 8. There is nothing to do on board, at least there are excursions.
Shore excursions – a small fraction of available entertainment. Paid and free (the latter is more) entertainment on the cruise is abundant. You will not have enough time and energy to try everything on yourself. Well, maybe half, if you set a goal. Lounge by the pool during the day with water entertainment and animation, lounges and cooking shows, themed exhibitions and presentations, sports, SPA, movies and concerts broadcast on huge screens, libraries and stores. In the evening – casinos, piano bars, theatrical plays and shows, performances of famous artists, dance master classes, discos… And many activities overlap in time. Choose something you like by compiling a list in the daily program, published in the cabin steward's paper, which you get every morning.
9. You should take a lot of beautiful clothes on the cruise
Standard staterooms on cruise ships are usually smaller than hotel rooms. Therefore, there is very little room for suitcases. Take with you only the bare minimum of necessary outfits. Practical clothes in casual style are enough during the day. For visiting the fitness center sports shoes are necessary. In the evening (after 18) it is customary to appear in public places in smart clothes. If a very strict dress code is not declared, then men will be enough to wear a suit with a tie or rent a tuxedo if necessary. Ladies can be helped by a little black dress, pantsuit or cocktail option. The dress code in each case depends on the evening program, the overall status of the cruise or the event you are invited to. On some high-end cruises, on the contrary, guests are given a break from accepted protocol and declared a complete no dress code on board.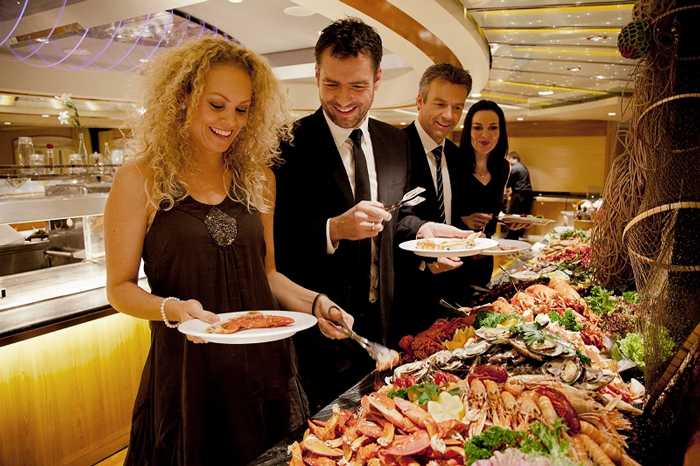 10. Cruise food and bad alcohol are scarce
Meals on board (three to five meals) are always included. The main restaurant(s) and buffet are open most of the day (with 1-2 hour breaks), it's a buffet; dinner usually takes place in two shifts. Breakfast on most cruises can be ordered for free directly to the cabin. In this case, the selection is more modest than at the buffet, but tea or coffee, juice, yogurts, pastries will be brought to you. For lunch in the main free restaurant you are unlikely to be served foie gras or a whole lobster, but you will not go hungry. Drinking water on the ship is available free around the clock. Dinner on a ship is always a special experience. Even on standard class cruises, it's not customary to skimp on dinner at the main complimentary restaurant. The menu of appetizers and hot dishes is much richer during dinner than at lunch. Often inexpensive alcohol (beer and table wines) is offered free of charge during dinner. Of course, you can always order any beverage separately for a fee. Many passengers buy wine, liquor, or even coffee packages on the first day for the entire cruise. This is cheaper than drinking wine by the glass or ordering cocktails separately. It is forbidden to carry your own alcohol on board and drink it. There are exceptions, when the administration of the cruise is allowed to bring aboard a couple of bottles of wine bought at the ports of call. And if you decide to afford more than is included in the cost of the cruise, the ship is so much delicacies and branded alcohol that you can easily feed a small town.
Many people become fans of a cruise vacation after their first voyage. Try a new way to spend your vacation, too.