The tourist routes across Russia invented by schoolchildren will become real
On the International Children's Day the team of the competition "Masters of Hospitality", one of the projects of the Presidential platform "Russia – the country of opportunities" summed up the campaign "Children's dream tour".
Tourism is the best rest
Eight tourist routes, which were thought up by pupils themselves, will be realized within the program "More than a trip", three more children will go on incentive 3-5 day tours of "beautiful places" inside their federal districts.
As part of the Childhood Marathon, schoolchildren were asked to come up with their own travel itinerary for the region or federal district in which the child lives and present it on social media in any creative form.
"The Kids' Dream Tour campaign for schoolchildren, which is implemented by Masters of Hospitality together with the More Than a Journey program, was a real eye opener for us! Children were able to play with usual routes from their own angle – they added amusement parks and zoo complexes to tourist programs, suggested traveling by balloons and scooters, planes, watercrafts and even a space rocket. Each tour was individual and bright, helped by imagination, creativity and outside-the-box thinking. Boys and girls proved by their routes that not only adults can deal with development of tourism and hospitality industry. We thank all the participants of this cool event!", – said Aleksey Komissarov, General Director of "Russia – the Country of Possibilities" SNO.
Children from over 40 regions of Russia took part in the campaign. The authors of the brightest and most interesting children's fantasies will receive a gift certificate for the trip. Each of the winners will go on a trip on their route with one of their parents.
"The action harmoniously combined the creative and tourist directions: we offered children to think up a trip of their dream and present it in any form convenient for them. As a result we got mature, interesting, unusual tourist tours many of which we would not even consider as an independent route. We are glad that Masters of Hospitality together with the program "More Than a Trip" can become kind wizards and make children's travel dreams come true, "- Bogdan Kondratov, the head of "Masters of Hospitality" contest said.
Eight young travelers will go with their parents to the weekend tours "Little Motherland", which they imagined themselves.
Elizaveta Goreva came up with the "Lighthouses of the Far East" tour: the trip will take in the famous Sakhalin Aniva lighthouse, Tokarevsky lighthouse in Vladivostok and the oldest of the Far Eastern lighthouses – Petropavlovsky.
Matvey Vaulin from Satka, Chelyabinsk region, who goes to the club "Young Explorer", decided to surprise his mother and show her the most interesting places of Yekaterinburg.
Yulia Ivanova from Mari El will go on a walk through the historical part and the new Yoshkar-Ola with a visit to the "Chocolate Museum" and a ride on the Ferris wheel.
Daria Rodina from Ryazan, who will go to Voronezh, the third city after Moscow and Sochi to have a high-altitude trolley, will follow in the footsteps of a school traveler. The program also includes a visit to the Voronezh Biosphere Reserve and observation of the life of beavers in the experimental nursery.
Varvara Nikulina from Essentuki dreamed of going to Sochi, where she has designed her own route: the Arboretum, Akhun observation tower, the Zhilinsky Art Museum in Sochi, sea terminal with a boat ride on the sea, the famous mountain resort Rosa Khutor, Sochi Park and more!
Anastasia Strizhneva from the city of Sosnovoborsk will go on an exciting journey across Krasnoyarsk region: in a world of mysteries, legends, riddles and wonders of nature, where she will visit the reserve "Pillars", the cave "Karaulnaya", Biryusinsk Gulf and a corner of wildlife – River Manu.
Georgy Shumarov will walk along the embankment of his native city of Penza, visit the amusement park and a unique zoo, where you can see lions, tigers, jaguars and polar bears.
Amina Uzhakhova came up with her perfect tourist route around her native land – Ingushetia, to surprise guests and visit wonderful places she knows only by hearsay, among them – Jeyrakh-Assy State Historical-Architectural and Natural Museum-Reserve, where is the complex of defense and watchtowers "Vovnushki", recognized in 2008 at the competition "The Eighth Wonder of Russia".
"In this contest organized for the kids, we received so many great works! Children had an opportunity to dream and to work out their plans seriously enough, proposing real tourist routes in their projects! The contest allowed its participants to look at the uniqueness of their region in a new way, from a backside, unusual for a tourist, and what is the most important, with the help of the program "More than a Trip" guys will be able to realize their fantasies and go on a dream tour along their own route very soon! " – noted the head of the program "More than a trip". Olga Yukanova .
Experts of "Masters of Hospitality" contest and "More Than a Trip" program also marked three the most creative and extraordinary tourist routes.
Vladimir Lapin from Stavropol developed "Cosmo Tour", which offered to go on an exciting, almost cosmic journey to Plesetsk Cosmodrome, Pulkovo Observatory, Korolev Star City, Roskosmos Mission Control Center and Vostochny Cosmodrome.
Elvira Karasyova from Nizhny Novgorod region proposed to go on a tourist route to nine regions of the Volga Federal District. The girl runs a blog, shoots videos about her life and hobbies. In the tourist itinerary developed by her Elvira tells about the Russian hinterland, as well as interesting places that have not been touched by human hand.
Alexei Letskikh from Moscow looks up to his parents, who love to travel. Thanks to the platform "Russia – Land of Opportunities", Leshi's mom and dad visited "Expert landing party" in Izhevsk in May, and the boy decided to take part in the contest and go on a trip too. His idea was "Golden Ring of GO. Reboot": adaptation of the Golden Ring itinerary for children and teenagers. The boy suggested adding to the traditional route a visit to the Quantorium, where the young generation will be offered activities to help them decide on their future profession, as well as visiting parks and zoos, organic and zoo farms, factories and enterprises.
For their creative ideas Vladimir, Elvira and Alexey will be awarded incentive trips from the program "More than a Trip" and will go on 3-5 day tours "Beautiful places" inside their federal districts.
A schoolgirl from Sterlitamak won a "Dream Journey" for winning the "Big Break" contest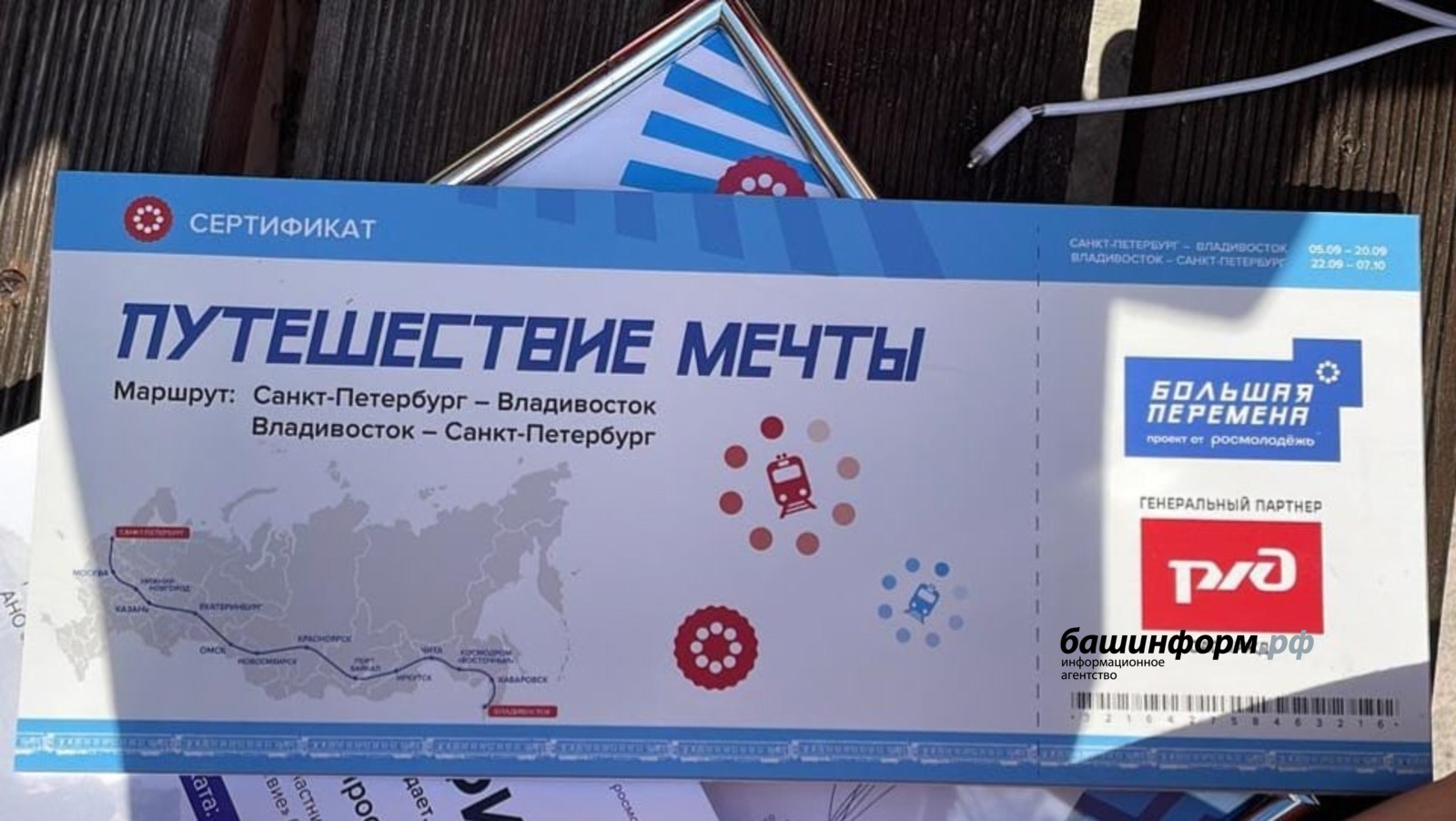 Yaroslava Seliverstova from Gymnasium No. 2 of Sterlitamak is among 300 winners of the "Big Break" All-Russian Contest for Russian schoolchildren in grades 5-7.
In total 10 pupils of 5th-7th grades from Bashkiria reached the final of the All-Russian Contest, three of them became winners. Besides Yaroslava Seliverstova, these were Kirill Rybakov from Ufa and Lyasan Sibagatullina from the Uchalinsky district.
The day before the closing ceremony of the final of the Big Break All-Russian Contest was held at Artek International Children's Center. The ceremony was traditionally opened by a parade of winners of "Big Change", whose names were announced on stage to the applause of support from their new friends. The schoolchildren were congratulated by First Deputy Head of the Presidential Administration of the Russian Federation Sergey Kiriyenko.
"We congratulate you all on your victory, because the fact that you are in the final, here at Artek, out of several million participants in the Big Break contest is already an incredible victory. But that's not all: you leave here with new friends, with like-minded people, with new projects and new dreams. Everything is ahead of you, guys, because now is the time of opportunities, because now is the time of Russia, because now is your time. Success to you and good luck!" – Sergey Kiriyenko congratulated the schoolchildren.
All participants of the final receive as a prize – "Dream Journey" on the train "Big Change". Three hundred winners will go by train from St. Petersburg to Vladivostok and from Vladivostok to St. Petersburg with stops in major Russian cities, where they will visit cultural attractions.
"Artek" is a dream come true. Yaroslava had been striving to get there for a long time. Plus winning the competition was very important for her. Last year she already took part in "The Big Break" contest, but didn't reach the final by several points. This year she decided to try again and she won," Lydia Seliverstova, Yaroslava's mother and mentor, told the "Bashinform" correspondent.
According to Lidia Seliverstova, history teacher of Gymnasium No. 2 of Sterlitamak, this contest doesn't require any serious preparation.
"More basic skills and competences such as logic, erudition, openness, sociability are needed," shared the mentor. – At the first stage we had to prepare a video about ourselves, and at the second stage we had to complete an online game on erudition, logic, and altruism. At the third stage Yaroslava did a task in the direction of "Remember", where she talked about the history of Sterlitamak and drew the emblem of our family. As a result of these three stages the rating was compiled, where only 760 children passed out of 1.5 million, including our Yaroslava. At the final stage of selection, all of these 760 children had online interviews, and only 600 of them received a trip to Artek.
Despite her young age, Yaroslava is actively involved in the city's social life. Besides studies, she is engaged in the media school, writes reports from different events and takes piano lessons in a music school.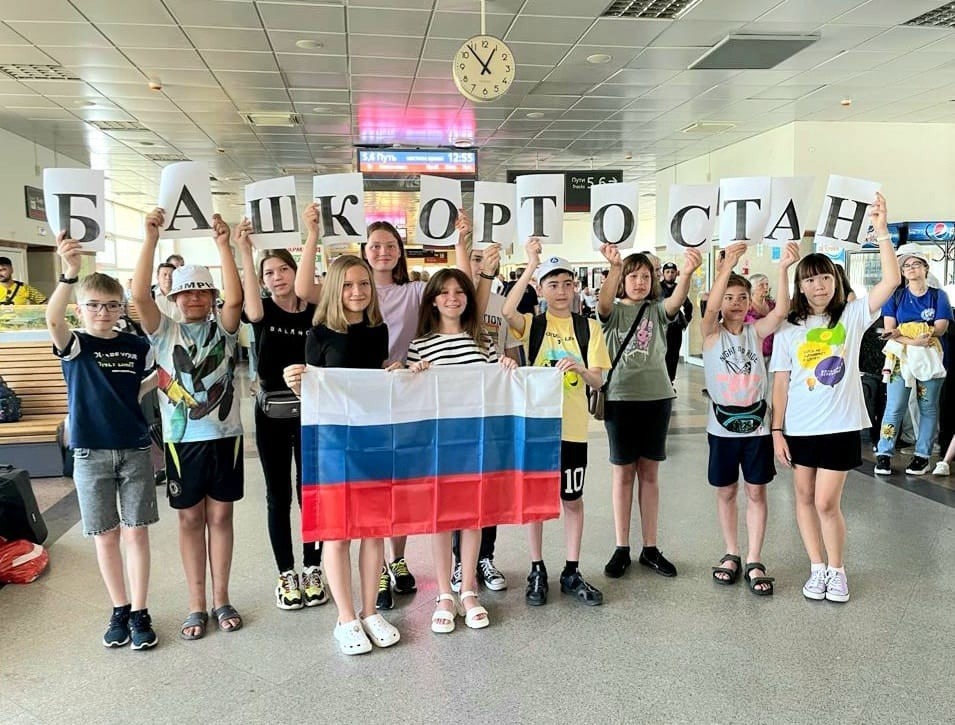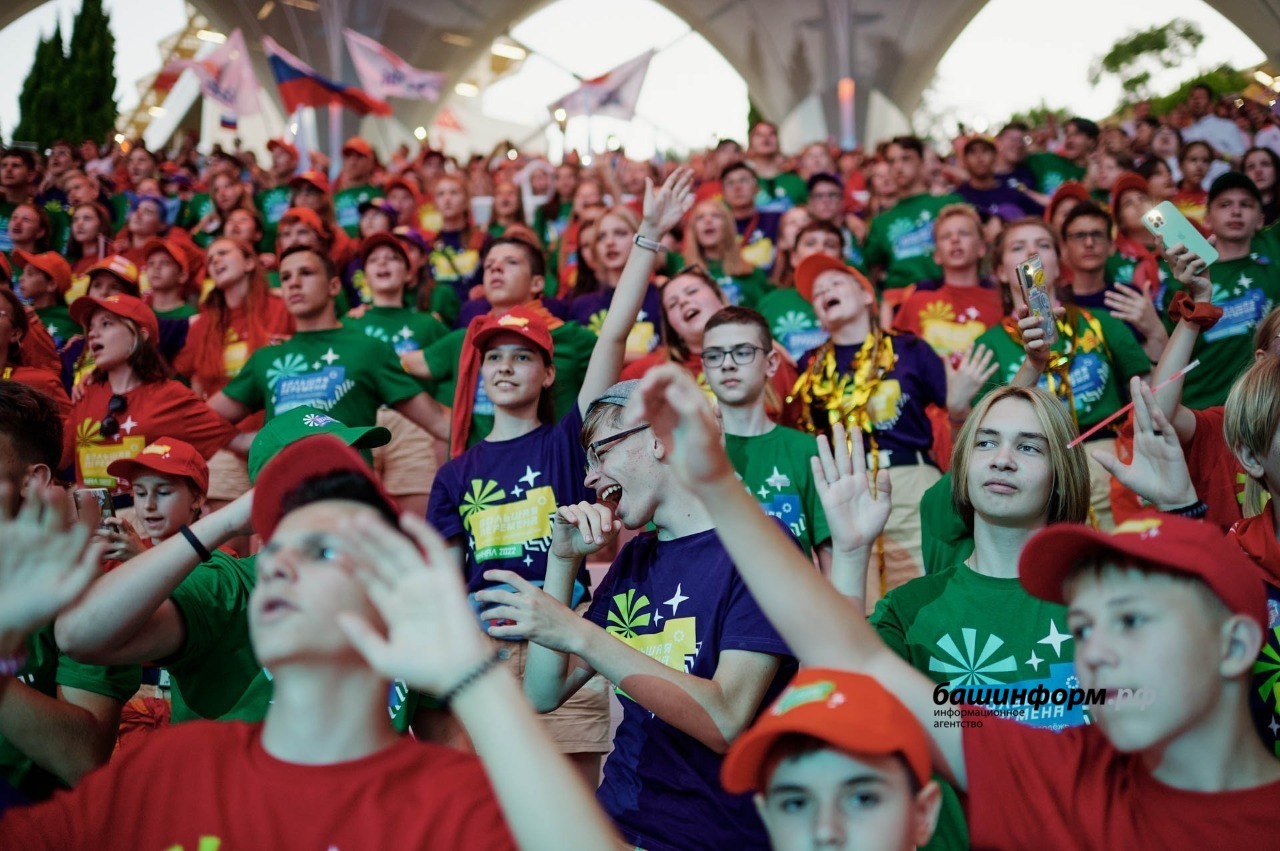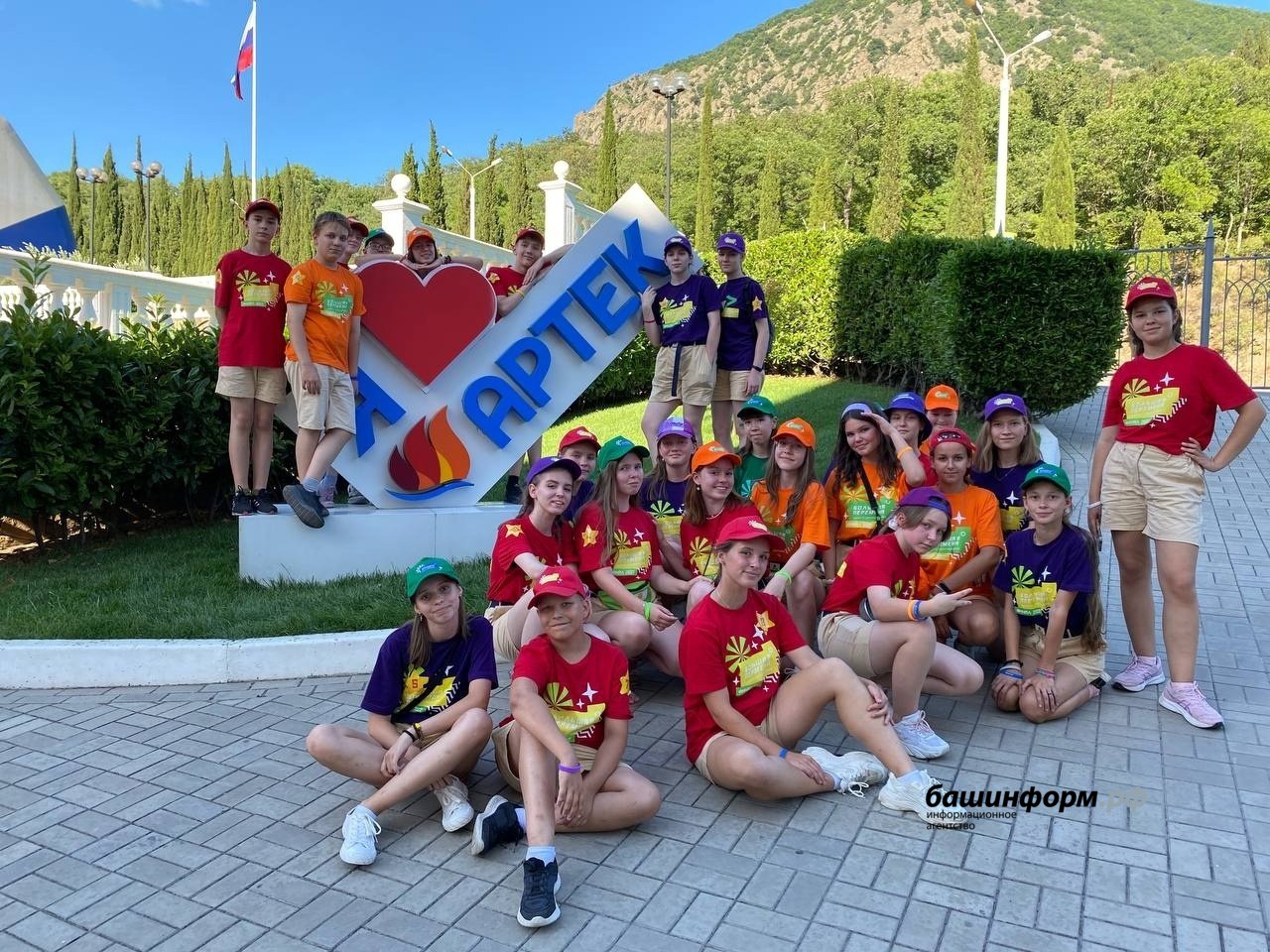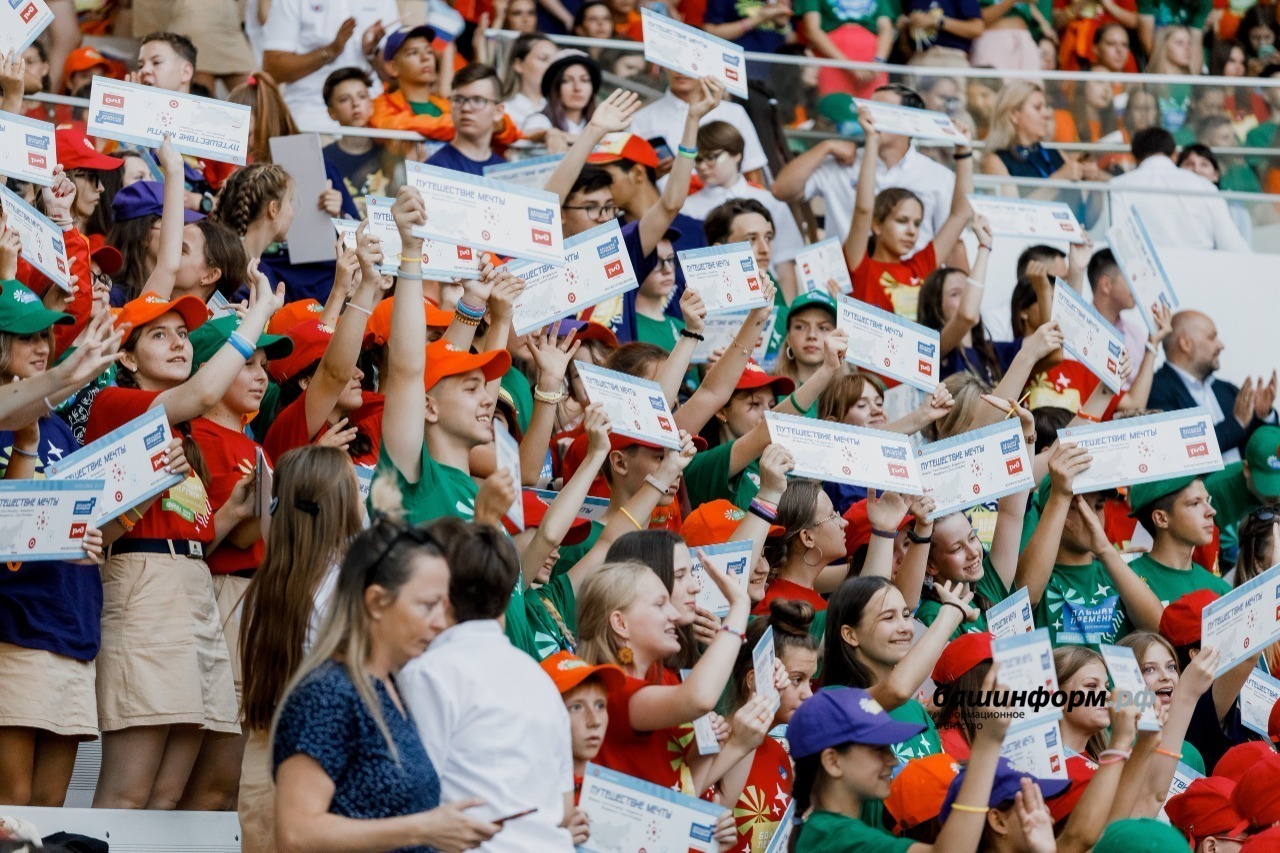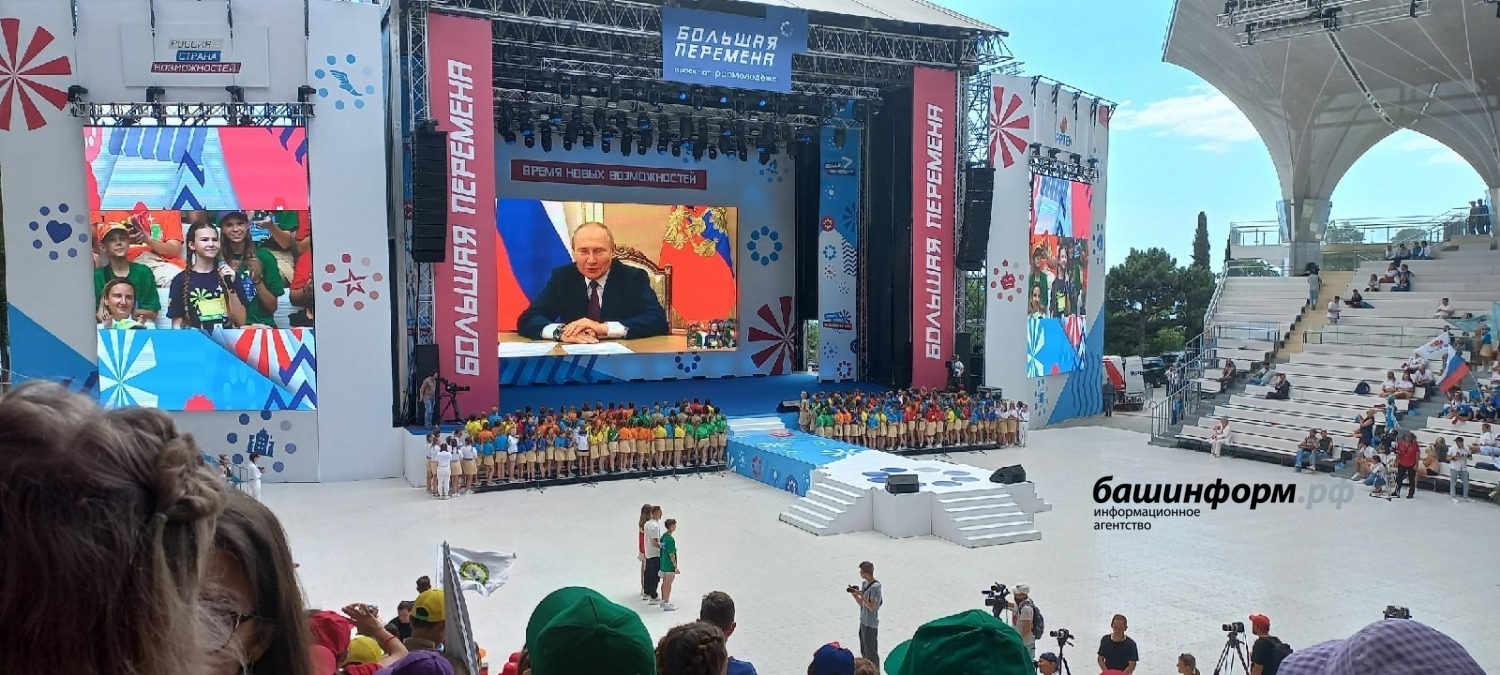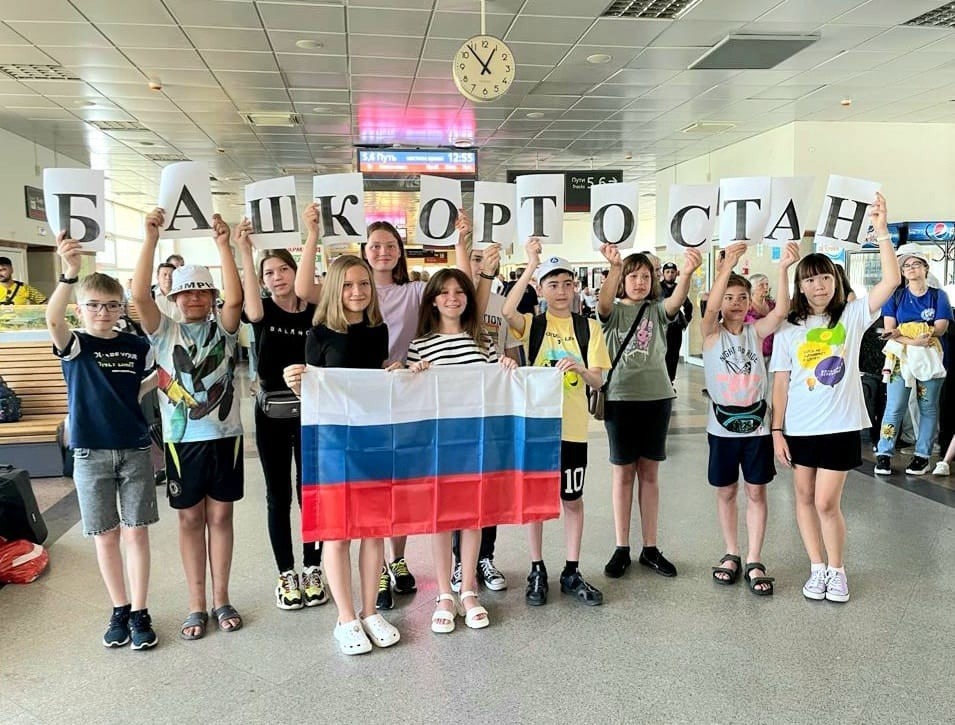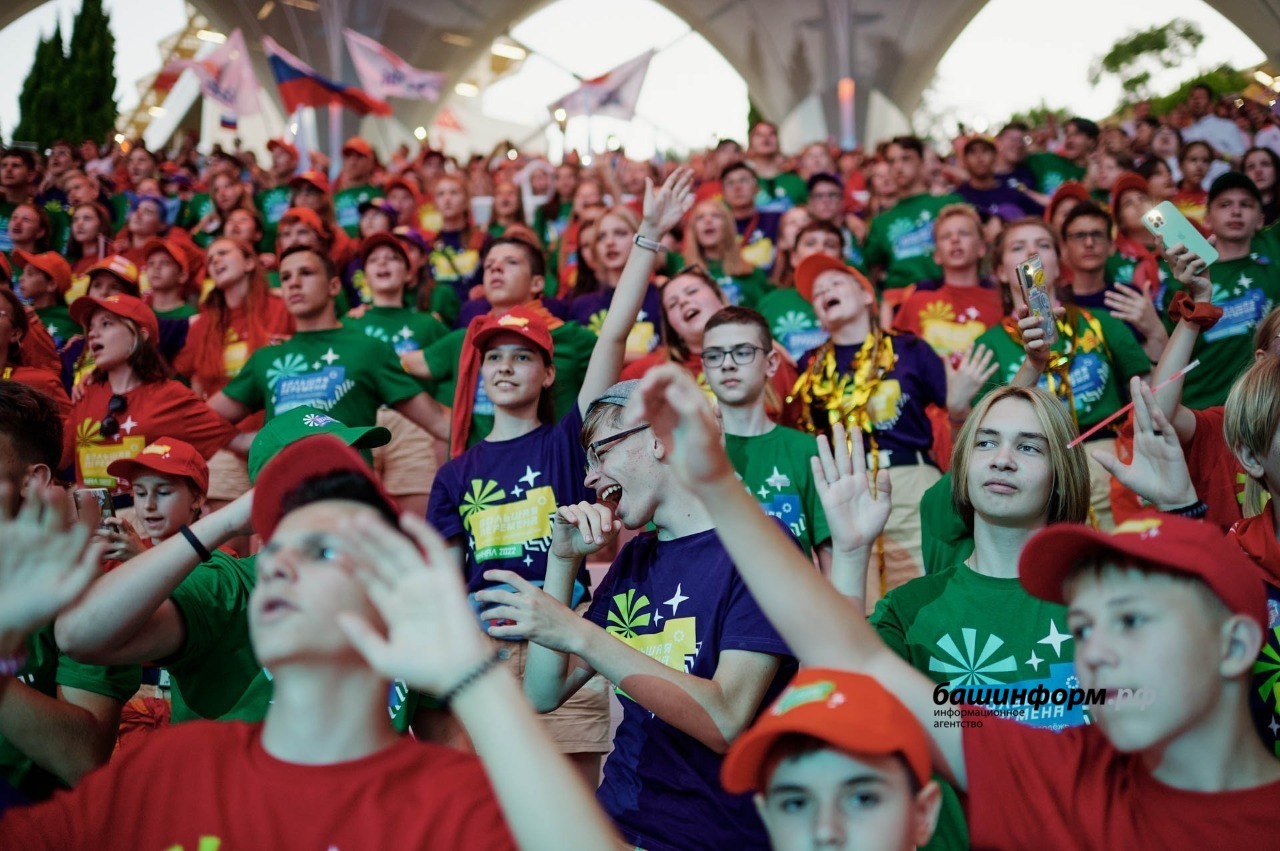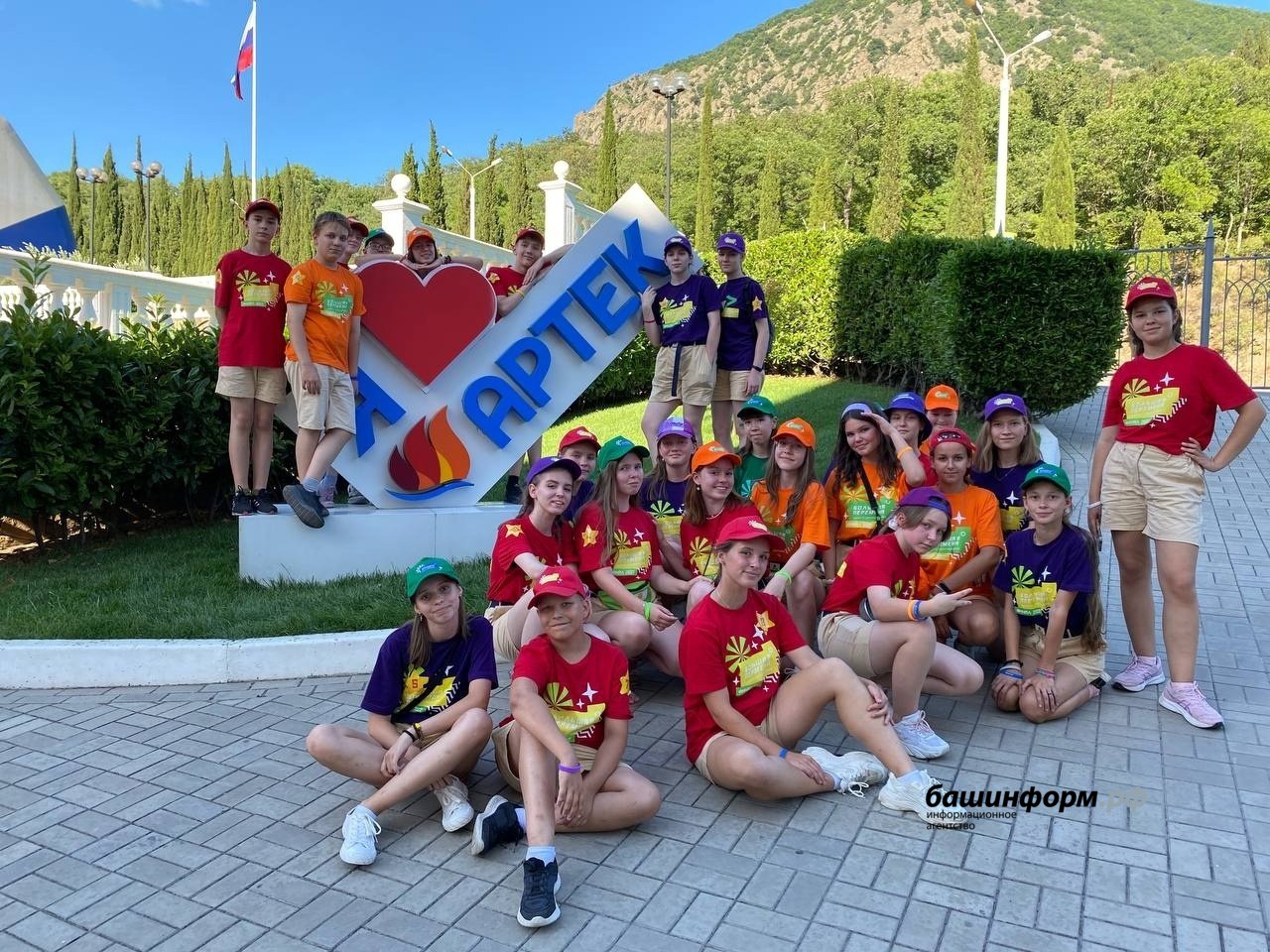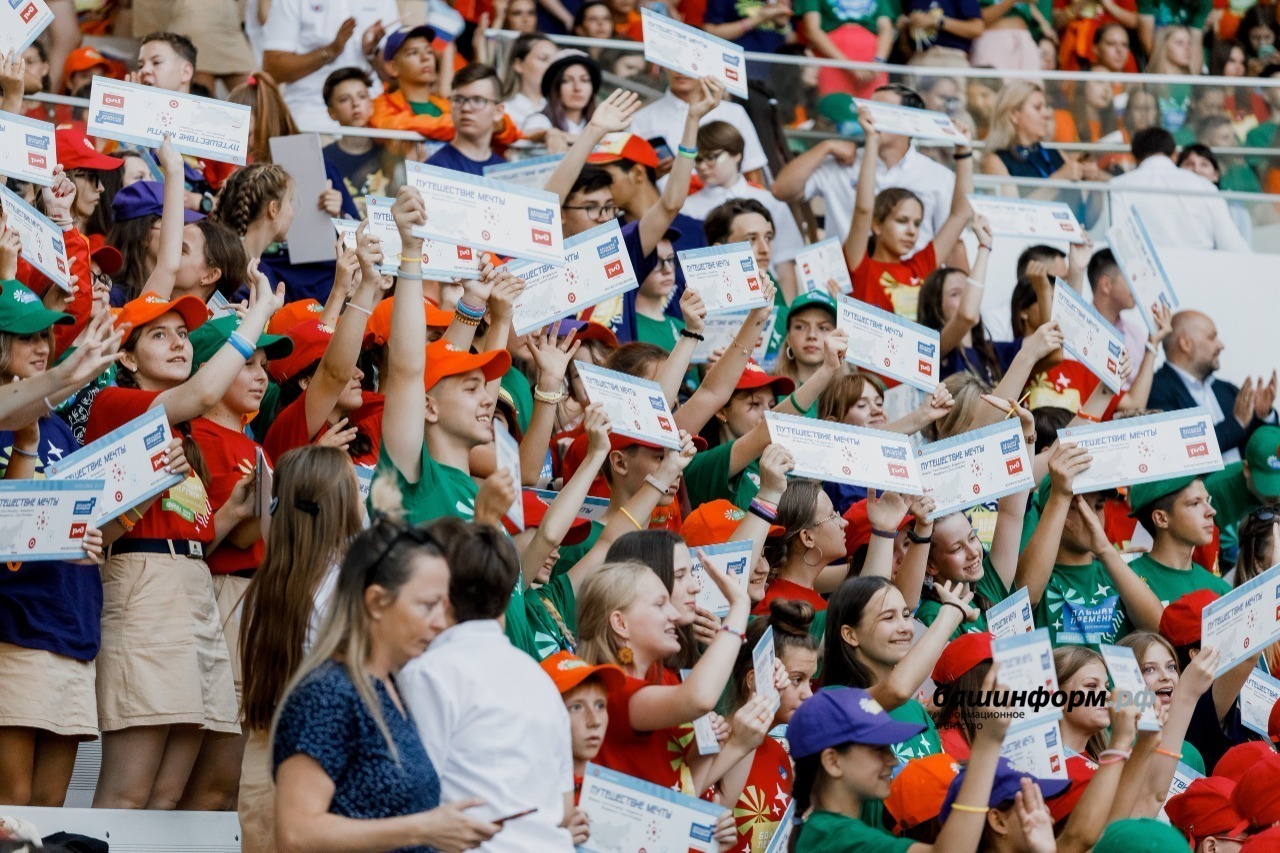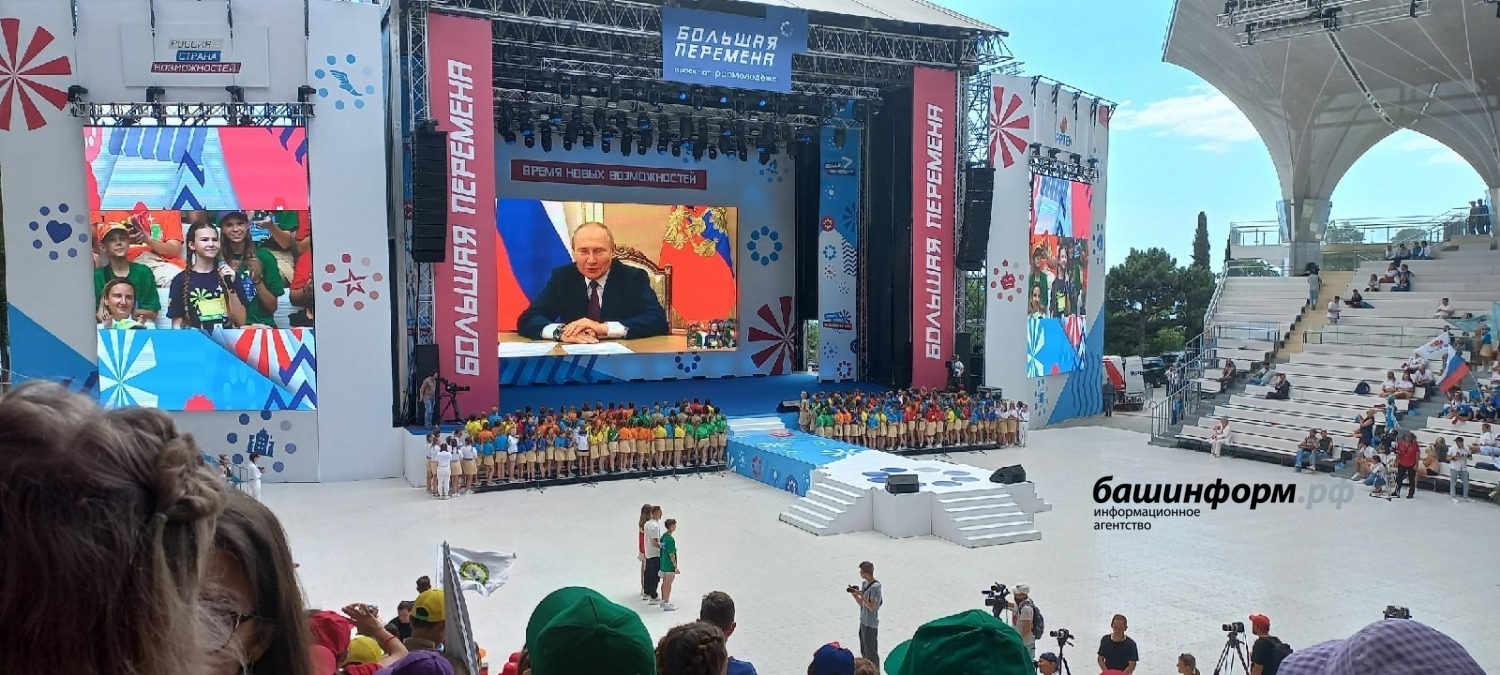 Synopsis
The finals of "Big Break" for pupils of 5th-7th grades and foreigners were held in the International Children Center "Artek" from July 17 till July 20. Within the framework of solving cases the pupils were united into teams of 10 persons. Pupils of classes 5-7 invented their own worlds, while foreigners developed tourist routes across Russia. The experts evaluated the competences of the participants: logical thinking, creativity, teamwork, communication and cooperation skills.
All-Russian contest "Big Break" is realized within the national project "Education". It is organized by the Federal Agency on Youth Affairs (Rosmolodezh), ANO "Russia – the country of opportunities", ANO "Big Change" and the Russian Schoolchildren Movement.