Top 9 apps for Paris. Free and useful!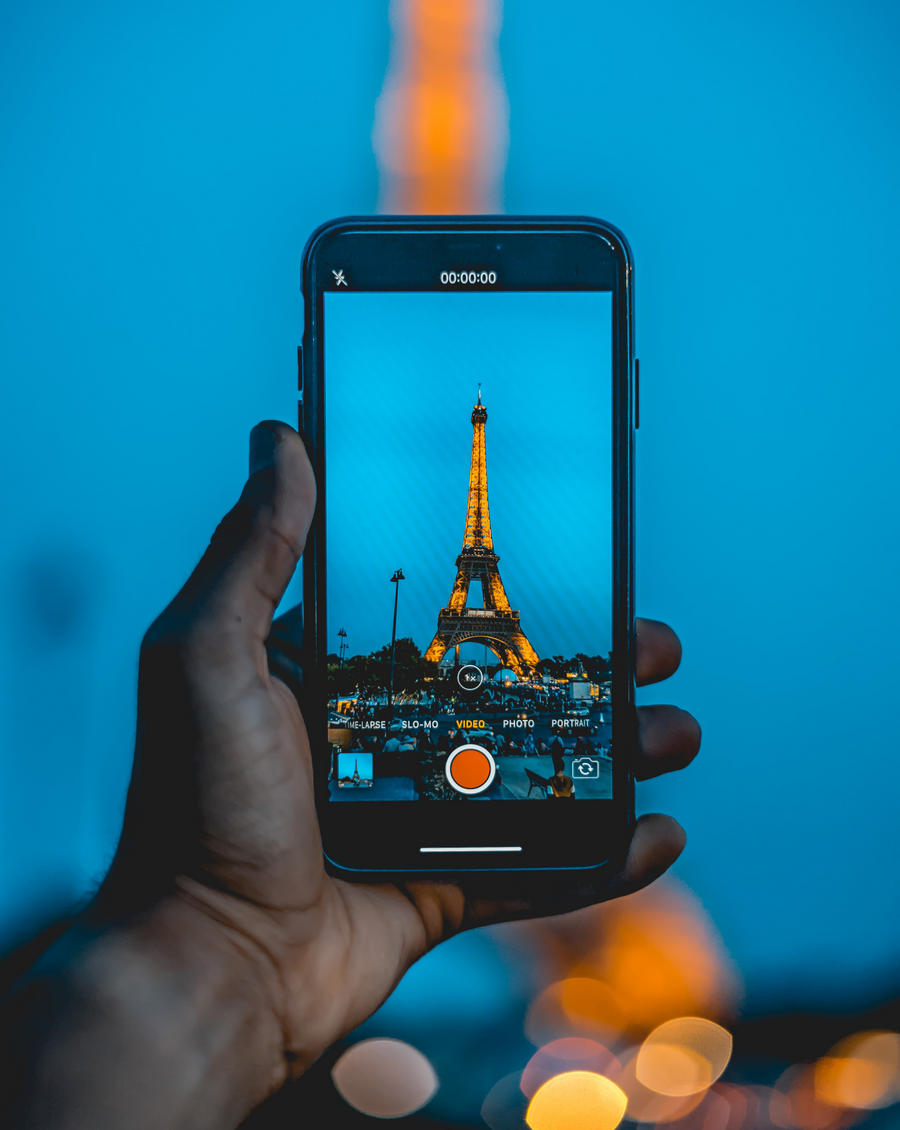 Sharing the most, most useful mobile apps that we really came in handy in Paris. They are free and work offline.
Note: the description of the applications is for Android. There are not always such apps for iOS, but I found similar ones. They may work a little differently.
MAPS.ME.
Without an app with a map of Paris, it's hard to plan walks. It's free and works offline, just download a map of the city beforehand. Put tags or create your own, lay out your routes. Look for cafes, restaurants, attractions, stores, guides. You can even build subway routes there, so navigation apps are almost unnecessary.
MAPS.ME is almost a universal app, we love it. Anyway, if you're not using it yet, it's a good time to start.
Le Menu.
We have had the most requested app in Paris. It's brilliantly simple: someone has collected all-every French food and product names into a dictionary. Voila – you don't need to dig through mountains of articles about food in Paris and make lists of dishes in French with ingredients before your trip. This is handy if you do not want to run into a dish of giblets or you have an intolerance to some product.
The app is in English, but it's still cool and great for helping out.
Vivino
Find wine for 10-20 euros, which in Russia is ten times more expensive? Easy! Walk up to the stand with the wine, open "Vivino", scan the wine labels and look at the rating and price. That's how we found Bernard Megre's inexpensive wines. Alas, you need the Internet to work!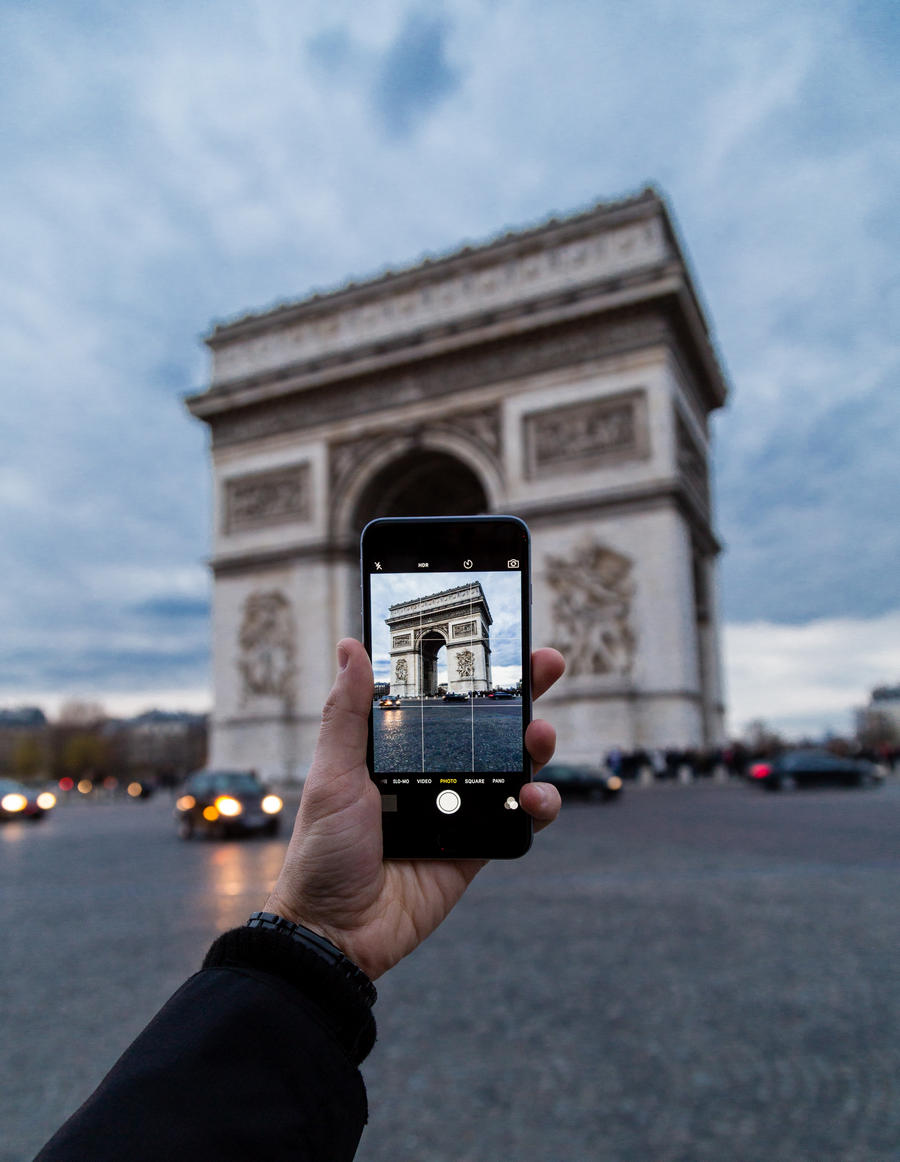 Photo: sgabriel / unsplash.com
Toilets in Paris.
A couple of times we had to use an app with toilets in Paris. Unfortunately the Android app needs an internet connection to work properly – without it the map doesn't load well, but you can get the address and find it on MAPS.ME, for example. Or generally search for a toilet on MAPS.ME, but there are fewer points. Try another application – maybe you'll find a better one.
Paris Metro
The Paris Metro app isn't particularly necessary if you have a route planner. But if you want to have at hand subway maps, RER train and bus maps, including night – download the simple Paris Line Maps app. Just maps, nothing else.
Translator
Google Translator is unrivaled. It's the only one I use. You can translate by pointing the camera, but so far it works with hilarious jams. The quality of translation from French to English is better than in Russian. For offline work, download dictionaries of the languages you want.
Photo: moorecreative / unsplash.com
French phrasebook
Everyone understands the pointlessness of phrasebooks. You'll say, you'll get an answer, and you won't understand anything because you don't know a thing about French. Better an interpreter! But with the phrasebook you'll make people like you. Just learn at least the basic bonjour, sa va, merci, s'il vous plait, and the French will be pleased
Download the one with the Russian transcription. We used this simple phrasebook (for Android)
Guide to Paris
If you didn't have time at home to read about Paris and make an itinerary, download the free guide from Medusa. It's cool, written in an interesting and out-of-the-box way.
Look for interesting tours in Paris on Sputnik and Tripster. Here are the most popular ones:
Gourmet apps. If you, too, are a fan of cheeses and want to know a little bit about them, download apps with unpretentious names:
"Cheeses" – Wikipedia articles in Russian. Good because you can learn the history. Download for Android
Further optional:
French cheeses – a brief reference in English and points on a map where each of the cheeses can be tasted. Download for Android
LeCheese is a kind of community of cheese lovers. You can create a profile and rate. For each cheese, there's a photo, help in English, and reviews. Download for Android
There are tons more useful apps: for individual museums, Disneyland, cabs, finding restaurants or event posters. We've only listed the ones we've used ourselves. Write in the comments what other apps have come in handy for you in Paris.
Free apps for your phone (smartphone, tablet) when you travel to Paris
For moving around Paris – the official application from the transport company RATP. It contains a variety of information: real-time schedule of trains, subways, buses and streetcars. The location of the nearest stops, as well as bicycle parking lots where there are still free bikes. The application will help you create the best route from one point to another . Warns you about difficult situations on the roads. Here you can see plans of all public transport lines in Paris . An Internet connection is required!
2. CityMapper
Here you will find information about all modes of transport in Paris and the Paris region (buses, subway, RER, streetcars, trains) and even the locations of bicycle and car rental points. Warns you about problems on the roads. Shows the exits from the subway, advises which car to take. A schedule of transport in real time. Works not only in Paris, but also with transport systems of major cities of the world.
3. Moovit
Moovit is another route planner application with up to date schedules for all modes of transport. It is considered one of the best of all such applications and is used by more than 300 million people. You can use it in 86 countries, 2,700 cities, and 44 languages.
4. SNCF
The app for those who decided to leave Paris. This is the official application of the French railroads with train timetables in France and the ability to buy an online train ticket. All about train tickets in France.
5. Maps.Me
The best app with city plans. Works even without internet, if you download the map of the required city to your phone. With this app, you won't get lost.
6. Secrets de Paris
This free app will help you find secret and unusual places in Paris. In French and English. Can work offline.
7. Aéroports de Paris
The official app of Paris airports (Charles de Gaulle and Orly) with flight information and practical information. Connected to most major international airports, Aéroports de Paris is also available in Russian.
8. 8. Wifi Finder
Help to find wifi in the city.
9. LaFourchette
App for finding and selecting restaurants / cafes / pizzerias with the ability to reserve a table without a phone call. It also gives out bonuses convertible into discounts and informs about discounts and special offers of the cafes themselves.
10. Google Translator
Can come in handy for translation; works without the Internet if you download the necessary language packs in advance. Both keyboard input and voice input of words and whole sentences are possible. There is a function of "conversation" and downloading of information through the camera of the gadget.
Powize.
The app will indicate a public place where you can recharge your phone/gadget.
12. Taxi G7
The app will help you order a cab with payment through the app or directly to the cab driver.
13. Uber
A well-known cab ordering service.
Tourist card applications (city-passes)
Paris Passlib'.
Paris Passlib' is a package of tourist services, which allows you to visit most popular tourist attractions in Paris (museums, monuments, etc.) without queuing and without restrictions on the use of public transport .
Applications of museums
Unfortunately, there are no official applications of French museums in Russian. But if you know English or French, the apps can help you plan your visit and give a lot of interesting information.
Louvre app.
All practical information for planning a visit, building plans, information about exhibits. In French, English, German… (no Russian).
Appendix of the Musée d'Orsay
Information about the museum, its exhibits and the artistic movements represented in the museum; practical information about the work of the museum; guide to Paris and its attractions. In French, English, German, … (no Russian).
Appendix of the Georges Pompidou Center
Practical information and information about exhibitions, exhibits. Plan to visit.
Appendix of the Palace of Versailles
Practical information, audio guide, geolocation on the map. Works offline. In French, English and Spanish.
Disneyland Appendix
Practical information, geolocation on the map, park layout, and ticketing through the app.