Cancun – traveler reviews
Reviews about Cancun, based on personal experience. Pros and cons, personal impressions, what you liked and didn't like about the trip. Who should pay attention to this city, whether (Mexico) is suitable as a place for family or youth vacation. The main attractions and entertainment, what the city of Cancun is famous for. Tips and tricks for those who plan to visit the city for the first time.
Cancun is by right the best city in Mexico. If you set aside the depressing local neighborhoods (this is, after all, Mexico), in front of you will spread a luxurious and huge beach, high modern hotels with good service and the opportunity to fly here by direct flight from Moscow to Cancun.
There is no point in describing how good Cancun is. All its advantages are right on the palm: climate, water, sand, quite cheap accommodation and flights (compared with other resorts "at the edge of the world"). There are also disadvantages, but if you do not go out of the area of hotels near the sea, you will not meet them. Among them are crime, garbage, murders and shootings. You don't have to go anywhere for that. You can type "Cancun News" in English into any search engine and see that there are about 10-15 murders a month. Has that ever happened in your city? I don't think so. When I entered this on July 3, I immediately found a news story about a murder dated yesterday. That's just adorable! Another news story was about how a famous journalist had been robbed and so on and so forth. Another news story from the same day, how children aged 17 and 14 were caught selling drugs. And that's in one day and only what made it into google news.
Also, for the last 5 years Cancun has had a huge problem with algae called sargassum. They come here by the ton, fill up not just 2-3 meters of the beach, but all 15 meters, and the water becomes ugly, muddy, and dirty. That is why the decline in hotel reservations in 2017-2018 exceeded all the boldest expectations of competitors, and Cancun did fall slightly in the ratings with Americans. Once the sargassum come to the beach, it takes up to 2 weeks to remove them. So once tourists find out the sargassum have come ashore, demand drops by 70-90% for 1-2-3 weeks.
Pros of Cancun.
Cancun has a completely different climate than the Mediterranean climate we're used to when we visit resorts in Italy, Spain, Turkey, Montenegro, etc. It is very humid here, so towels don't dry and it's hard to breathe, but after a week you get used to it. This has a special charm and the feeling that you are in a completely different world. And you can swim here almost all year round!
In Cancun you can see the stunning color of the water and, of course, take great pictures. But there are two "buts": sand makes the water muddy, so snorkeling is not very good, you will have to take diving if you want to see the tropical fish. Another "but" – the high waves are very common and let the child swim alone is simply unrealistic, for him very much afraid, and if it is less than 10 years, then certainly. Sam swim because of the waves is also not very convenient, although they are really incredibly beautiful.
Minuses of Cancun
I do not know why, but in the glamorous travel blogs always avoid the topic of poverty, crime, dirt on the roads (which is incomparable with a clean Russia, which, incidentally, can not always boast of good roads). But this is also very important if you go with children or want to walk around the center, look at the life of the country, learn how people live here. Many people think that if Cancun has colorful houses and Russia has faceless gray blocks of flats, it means that everyone is happy there.
My emotions
The water is unreal, the waves are breathtaking. Sometimes, in calm weather and in the evening the beach and the sea seem absolutely ordinary, but in the morning everything looks absolutely different. True, in the morning there are no people on the beaches, so it's the best time to lounge on the beach. And here nobody at 8 am takes berths, as in Gelendzhik!
The huge beaches are simply unreal. The sand is really almost white, because of that and the water is such a stunning color. To me reminds Olyudeniz in Turkey, there a pebble of the same light shade, therefore water gets exactly the same shade. True, the strip of this turquoise water in Oludeniz is smaller, and the water is crystal clear, not murky from the sand (in Cancun the waves are always, and sometimes they are huge).
If you asked if you should go to Cancun for 7 days, I would definitely say "of course go!" You just shouldn't think that everything is so great here, that people live and enjoy this beauty and all is well with them. Everything that is good here is made for tourists, it's an artificially created world that nonetheless really exists!
Drugs (yes, they exist, and it's impossible not to talk about them!)
I once had a passion for Mexico. It was my guiding star to get out of Russia and start living. The funny thing is that I got out, but at the same time, I realized that I was even better off in Russia than here. True, I ended up finding a better place than all this. By the way, amazingly, while I lived in Mexico for six months, while I read the local news, which I continue to read at home (already in the Mediterranean), I can tell you exactly where the drug trafficking center in Cancun is. I saw it with my own eyes, except I didn't take a picture (and I could be shot for that!). Anyway, it's 98, 100, 101 and the neighboring blocks. The highway is close by, people are pulling into the alleys, buying and pulling out in front of everyone. That's about it. You can always find news in the paper the next day that kids were killed again, there was a gang clash, etc. So if you're like me, looking for cheap rent in Cancun, know that it's all just where people are already afraid to live. And don't let the pink facades of the houses, the beautiful white shutters, and the palm trees mislead you. This does not mean that they are not traded here.
In addition, many tourists come here just for the drugs, so nightclubs should be a "zone non grata" for you if you do not want to get into trouble.
Mexico, Cancun – reviews
This is not our first trip with kids, before we toured Uzbekistan (Tashkent, Samarkand, Bukhara, Khiva) with a son 5 months and a daughter 6 years, and almost a year later explored the Crimea (Sudak, Olenevka, Sevastopol, Gurzuf, Balaklava, etc.) and now decided to move to Mexico for half a year,…

Hi all! In the midst of winter frosts I want to tell you about hot Mexican Cancun – a piece of paradise on the Caribbean coast. I don't see the point in writing short travel reviews, so it's almost traditional to catch a review-instruction from me! Why Mexico?
Hi all! We recently returned from Mexico and I can't wait to share with you my emotions, impressions and observations about this beautiful country!

In February 2013 I was lucky enough to visit the distant and beautiful Mexico. There are a lot of impressions! I will tell you everything in order. We took a flight with TezTour and stayed at the Oasis Cancun 4 hotel. By the way, it was a very long and tiring flight!

What can be seen in Mexico? Of course, many would say the pyramids. Of course, they would be right. However, besides the pyramids in Mexico, specifically in the Yucatan Peninsula, there are other amazing places. Particularly famous are the Exploer and Scaret theme parks. Today, let's try to take a walk through Schcaret.
My vacation in Mexico, on the Yucatan peninsula was associated with the city of Cancun – it is one of the most popular cities of the Caribbean coast. While preparing for the trip and studying maps of the area, I noticed that the city consists of two parts – the city of Cancun itself, the so-called Down Town, and the "zone…
The azure sea is like the picture, but there are complaints about the hotel. How to get as a gift a day at the spa, a bali-bed and a certificate for 3 nights at any of the hotels in the chain. About the most beautiful beach in Mexico. Lots of pictures.
Hi all, Just got back from Mexico recently. Something in mexico does not make a perfect vacation. I will tell you about the last hotel Location: Cancun, Hotelier Zone. A place with azure blue water. Walking distance to shopping malls, restaurants, bars. 20 minutes from the airport.
Do you want to see the most beautiful sea in the world? Then you are here. A country with not only wonderful beaches, but with an amazing history.
Hello everyone. Today I want to tell you about our trip to Mexico. It was spontaneous, we just saw an inexpensive tour and went. Well, as often happens, spontaneous events are the most memorable.
Hello everyone! We flew to Playa del Carmen, Mexico in 2012 for our honeymoon. The city is located in the tourist area of the Riviera Maya, on the shores of the Caribbean Sea.
Welcome to the ancient Mayan city of Palenque! Pearl of the world's historical heritage and a famous tourist destination for anyone who wants to learn more about the culture of colorful Mexico and its incomparable nature.
In continuation of the stories about excursions in wonderful Mexico, I want to mention the ancient city of Ushmal. It is the most tranquil and preserved city we visited. There are no crowds of tourists or souvenir vendors.
Tired of a standard vacation? Do you want to dive back in time and see pre-Columbian America? Mexico and its past through the eyes of a curious tourist
Sunny hello everyone, today I'm talking about a trip to Mexico. When people go to another country, they often buy a tour to the coast where they spend their entire vacation.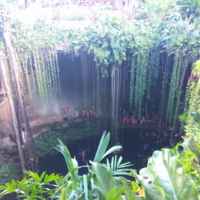 Hi all, Review2 of Mexican Vacation 2018 will be about an incredible place, the Ick Ciel Cenote. It is located on the Yucatan Peninsula, next to one of the most famous Mayan cities, Chichen Itza .

A vibrant city for which I left the beach paradise of Cancun for 2 days. What truly magical places are there near the city? See the review!
Hi all! Going to a new country for a resort and sealing the whole vacation on the beach is not about me. So even going to paradise Cancun, I managed to plan a trip to another part of the Yucatan Peninsula – the town of Merida. For fans of Spain, this name is familiar, because.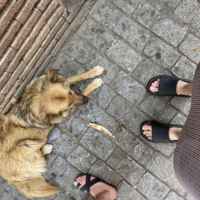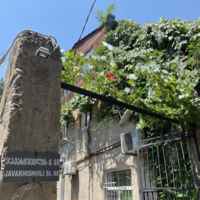 For vacation, but not for permanent residence. Honestly about Georgia through the eyes of a Belarusian. I will tell you about everyday life, culture, peculiarities, places, finances. Who should not go here.
Hello! Before I went to Georgia, I read reviews and before my eyes just a beautiful picture of the streets, cheap food, cheap housing, everyone is hospitable, there is wine and dogs everywhere.
The review for those who want to move to Moscow for permanent residence, but are afraid of the difficulties and high prices. I will tell you how we did it. I lived in Moscow for a year, settled in and bought a 4-bedroom apartment! Lots of tips + favorite places.
I originally planned to write this review like everyone else, talk about significant places in the city, etc. But then I thought my review would be much more useful if I told about my experience of moving to the Russian capital for permanent residence.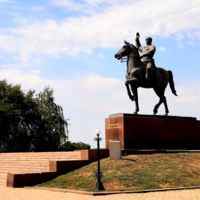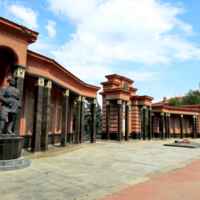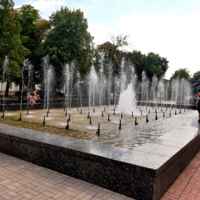 A small modest city that the whole world learned about in 2014. From humble regional center to the capital of the Republic. Is there life in Lugansk, what to visit in the city, what to bring from the city with you.
Hello! Let me start by saying that I was born in Lugansk region. As a child I've been a few times in Lugansk, and at age of 15 I entered college and moved to Lugansk for good. Since then I consider Lugansk my native city. How not to count? I've lived in Lugansk for 11 years!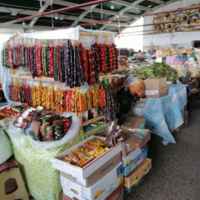 I thought it was a colorful and atmospheric place, but in fact it's a sham at every turn. I'm telling you about shopping.
In the middle of April 2022 my spouse and I had a rest in Abkhazia. We chose Gagry as the resort. Gagry is the most popular holiday resort in Abkhazia and not far from the border. Of course at the end of my holiday I wanted to visit the market, because in Abkhazia there is a lot of spices, wine and cheeses.

Kabardinka, just a paradise place! There are, of course, and minuses. (How much did you spend on food? In what amount did it cost to live? How did you entertain yourself and which beach you went to?
Hi all. Today I want to share my impressions about the trip with my family to the Krasnodar region, and more precisely to the village Kabardinka. Immediately I will say that I was quite satisfied, and most of all I was overwhelmed with delight). I will tell you in detail. WAY to Kabardinka, you can reach by the following ways.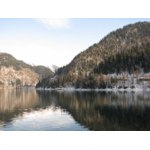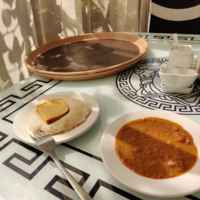 Beautiful nature, but service is lagging. Tour of Abkhazia in 2 days, popular tourist sites. Rates, menus from restaurants, impressions and many photos. The budget was 30 000, we did not luxurious but we did not deny ourselves pleasures.
The thought of Abkhazia has not left me for a long time. Especially since I live in a region that borders with this country, simplified entry, and my daughter is a little older, so I thought, why wouldn't this trip happen.Although the "adventure" began before departure, despite the…