Holidays in July in Vietnam
Midsummer in the tropics is a hot and humid season. Holidaymakers are few. Find out if you should plan a vacation in Vietnam in July 2022. Collected reviews of tourists about the weather and the best resorts.
Contents:
Water and air temperature
July is the hottest month of the year. In all seaside resorts in Vietnam, the thermometer column rises to +32. +35°С. The hottest areas are in the south – Vungtau and Ho Chi Minh City, and the coolest – in the mountains +25 ° C.
The difference between day and night temperatures is small, so it is difficult to rest from the heat. The water in the South China Sea is warm +28. +30°С. The weather is variable, but you will still get a great tan. Because of the high humidity and heat it's hard to go on excursions, but it's nice to relax on the beaches and health centers.
Look for bargain tours to Vietnam on Travelata and OnlineTours sites.
Sergey: "It is better to spend a beach vacation away from the center of the resort. The beaches on the outskirts of Nha Trang are much cleaner than in the center. The sea is great, warm, clean, almost no waves.
| | | |
| --- | --- | --- |
| The resort | t air | water t |
| Nha Trang | +32°С | +28°С |
| Phu Quoc | +31°С | +29°С |
| Mui Ne | +33°С | +27°С |
| Da Nang | +33°С | +29°С |
| Hoi An | +33°С | +29°С |
| Hanoi | +34°С | – |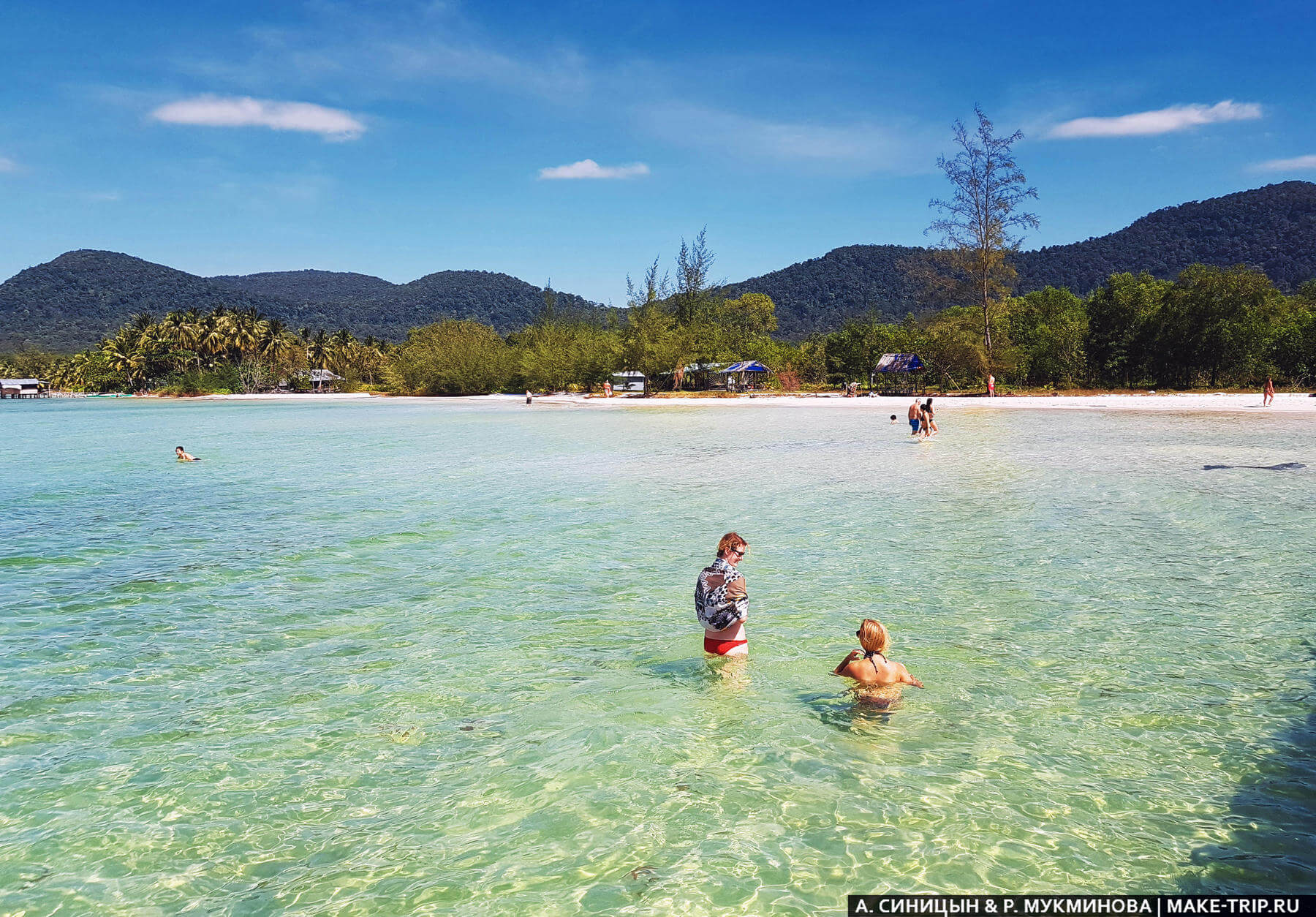 Rush Vem Beach in Phu Quoc
Precipitation and Hurricanes
Midsummer is the peak of the wet season. It rains the most in the north of the country and in the mountains. Hanoi receives 255 mm of rainfall per month, while Halong Bay receives 300 m of rain. It is also wet in Ho Chi Minh City – 300 mm. In Dalat, the weather is drier – 195 mm of precipitation. Nha Trang receives the least amount of rain, only 25 millimeters. There are no hurricanes in summer, but the sea often storms.
Milena Malinovskaya: "North Vietnam was flooded with rains, so the water was muddy all the time. Despite the summer heat, we went on excursions. I noticed that in places away from the sea, much stuffy, humid air, breathing is heavy, the wind does not blow.
Prices for tours in July
Where to vacation in Vietnam in July
The choice of resorts to vacation in Vietnam in July 2022 depends on what you want to get out of the trip. For sightseeing tourism, any part of Vietnam will do. For a great beach vacation we recommend Da Nang and Hoi An. The weather is more stable there, and it rains less.
In Nha Trang, except swimming in the sea and water sports, you can go scuba diving. For a vacation in Vietnam with children in July is good Dalat. The mountain resort is surrounded by lush pine forests, and it is less hot.
Experienced and beginner surfers like to vacation in Mui Ne, Phan Thiet and Vung Tau in the summer. On the island of Phu Quoc the weather is not bad, showers are not every day, but often there are storms. Find out when to rest in Phu Quoc.
We advise to choose a hotel near the sea, where it is easier to breathe in the heat. Be sure to stay in a room with air conditioning. A single fan during the rainy season is not enough!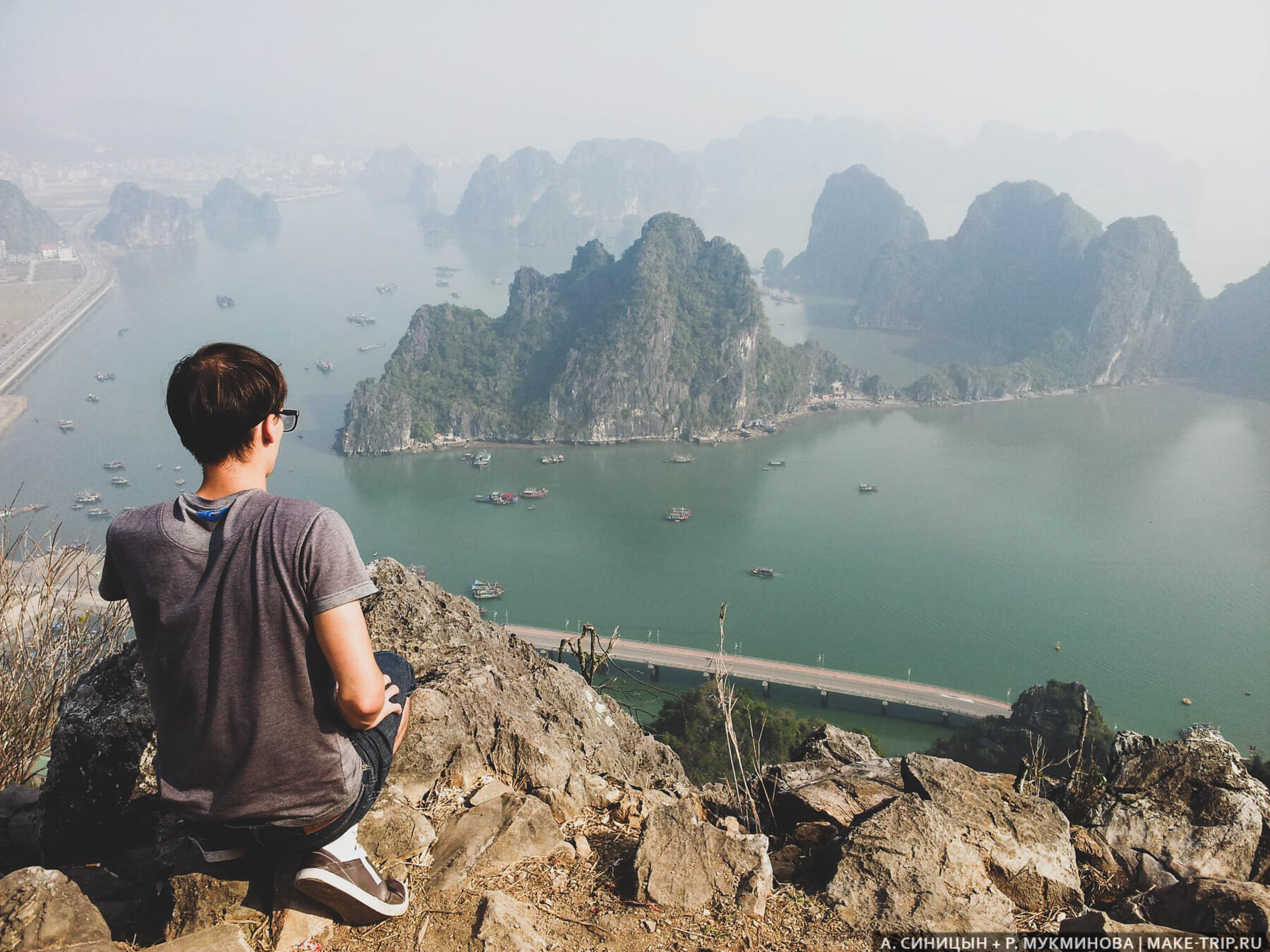 How to dress for the weather
In July, the weather in Vietnam is unpredictable. During the monsoon the rains can start unexpectedly, so take an umbrella or raincoat with you. Warm clothes in the tropical heat is not required. In the evening by the sea is comfortable to walk in light clothing.
In Dalat in the evenings the thermometer column goes down to +16. +17°С. A sweater and a windbreaker will not be superfluous!
Tatiana: "Three years in a row we went to Nha Trang in late July and early August. Despite the weather forecast, which promised daily thunderstorms, we never used raincoats. In the evening we can feel the high humidity, it's warm, you can constantly walk in shirts and shorts.
Is it worth to go to Vietnam in July
The bonuses of the rainy season are obvious – tour operators offer the lowest prices for tours and special offers for outdoor activities. In mid-summer, hotel prices go down.
To enjoy a trip to Vietnam in July 2022, choose the right resort. For a comfortable holiday by the sea is more suitable the center of the country – Nha Trang, Da Nang, Hoi An. Families with children, elderly tourists and anyone who suffers from heart, vascular and respiratory diseases, we advise to live in mountain resorts in Vietnam.
Minus holiday in the wet season – the mosquitoes. Annoying insects especially annoy tourists in the evenings. Do not forget to put the repellents and cream against bites in your luggage!
Weather in Vietnam in July 2022
Summer is the time of vacations that both working and not working people of our planet are waiting for. If you have planned a vacation in Vietnam in July, you can safely leave warm clothes at home, because this month is considered the hottest of the year.
Weather in Vietnam in July 2022
Resort .
Daytime
Night
Water Temperature
Nha Trang
+31…32 °C
+24…25°C
+28°C
Phu Quoc
+30…31°C
+26…28°C
+29°C
Phan Thiet
+32. 33°C
+23…24°C
+27°C
Hue
+33…34°C
+23…24°C
+29°C
Da Nang
+32…33°C
+22…24°C
+29°C
Ho Chi Minh City
+30…31°C
+23…25°C
+28°C
The July weather in the country is characterized by high temperatures, mainly in the resorts that are located in the northern part of the country.
In the southern part of Vietnam, a gradual cooling begins.
Thanks to the monsoons, there is an abundance of moisture in almost all resorts, except in the central part of the country.
Vietnam in July: where best to go?
But what is the best city to choose for a vacation in Vietnam in July?
We have specially selected a list of major resorts that will please all tourists with excellent weather and a mass of attractions.
Nha Trang in July
In the summer period in Vietnam is quite hot, but as for the central part, the weather conditions here are comfortable, so vacationing in Nha Trang you can avoid the heat and humidity, as in the north. It is easy to explain: the resort has an advantageous geographical position.
Precipitation at the resort – a rarity, because July is considered the middle of the dry season.
Temperature in Nha Trang in July
t during the day
t at night
water t
+32…33 °C
+24…25°C
+28°C
What to do
Of course, most tourists come to Vietnam for the sky-blue water and white sand to enjoy the beach recreation. The beaches are municipal and all well equipped.
The center of the city will delight a lot of souvenir stores and stores, so be sure to go on a reconnaissance to buy a few gifts for their relatives and friends. By the way, here very profitable to buy crocodile or ostrich leather.
The local cuisine is an interesting discovery. At first the smell of the dishes can be confusing, but their taste will eventually win your acceptance. Tourists love the pork rolls, lac-can beef, and bun-cha broth.
Moon Island
Po Nagar
Attractions
Beaches, restaurants and stores are not all that tourists in Nha Trang should pay attention to. The following attractions will prove to be quite interesting to visit:
Long Son Pagoda.
Po Nagar Cham Towers.
Institute of Oceanography.
Cathedral.
Walk through Bao Dai Gardens.
Relax your body and soul in the mud cure clinic Thap Ba.
Dare to ride the cable car.
Buy a crocodile handbag or purse.
Taste an exotic dish.
Phan Thiet in July
The rainy season in Phan Thiet falls in July, but thanks to a special microclimate, the rainfall is not significant. It may not rain at all, but the sky will be covered with clouds.
Temperature in Phan Thiet in July
t during the day
t at night
water t
+32…33°C
+23…24°C
+28°C
Things to do
Phan Thiet coast is considered one of the most famous resort areas, not including Nha Trang. If we talk about raucous pastime, the here it is not worth it. Most entertainment venues in the city by 10 pm are closed, so tourists who prefer a fun parties, this resort is not worth choosing.
If you want to bring home a souvenir, you should visit the central market "Phan Thiet Fair". Popular souvenirs from here are pearl products.
Attractions
Phan Thiet can not boast of sights, however, if you want you can find something to see. For example, for general information you should visit the Museum of Ho Chi Minh to learn more about the Vietnamese history.
Cat Ba Island
Ho Chi Minh Museum
It is also interesting to visit Ba Island and see the ancient Cham Temple.
Climb Mount Tacu and experience the tranquility and serenity of a Buddhist temple.
Taste the most unusual local food.
Feed a crocodile.
Try your hand at flying a kite.
Fukuok in July
The temperature at the resort is favorable to a beach holiday, so you can swim in plenty if it rains.
Temperature in Fukuok in July
t during the day
t at night
water t
+30…31°C
+26…28°C
+29°C
What to do
Lovers of natural beauty can be surprised and admired in Fukuoka. And that's because the scenery has never left anyone indifferent. Get comfortable on the west coast and watch the most stunning sunset of your life.
Attractions
For a cultural pastime, it's worth a trip to the local private Museum of Regional Studies. Not far from the museum you can see Tranh Falls and a Buddhist temple, in general, this concentration of attractions is good for tourists.
Long Beach
Cau Palace
Tranh Waterfall
Once you get to the northern part of the island, be sure to immerse yourself in the world of the fishing village by getting to know its everyday life.
Enjoy the sunset at Long Beach.
Make a trip to the night market.
See how black peppers grow.
Sample the signature fish sauce.
Take part in a bounty photo shoot.
Where should I vacation with my child?
Traveling with children, every parent wants his or her child to enjoy the vacation as much as he or she does. That is why, going to a particular resort, it is worth finding out in detail what it has for young tourists.
If you compare the resorts of Vietnam, the most interesting events for children can be found in Nha Trang.
Nha Trang for children
The first place where parents should take their children, being on vacation in Nha Trang is the Viperl amusement park. And yes, adults will also not regret getting into this fantastic place. By the way, the analogues of this tourist complex is not in the country. It has everything for a great holiday: attractions for all tastes and ages, a fabulous garden for young guests, electric cars, 4-D cinema and much more.
Another no less interesting place for children is the oceanarium Ch-Nguyen, which looks like a huge ship. Here you can see statues of sharks, turtles, stingrays and other sea creatures.
On Hoa Lan Island, children can visit a small zoo where they can feed and interact closely with the animals.
A visit to the island of Hong Lao will be a real discovery, which is famous for its local inhabitants – monkeys, the number of which reaches as many as 1500!
Phan Thiet for Children
Phan Thiet has several interesting places for children. One of them is a crocodile nursery. Despite the frightening predators, the children from this event just delighted. And their parents with interest not only observe the reptiles, but also feed them with a fishing rod.
The temple of the Whale is another interesting place where children love to go. This is quite an unusual attraction of the resort, which is a kind of museum with fragments of whale skeletons.
Fukuok for kids
At the resort you can have a great time at Vinperl Land amusement park, which is an extension of the park in Nha Trang. Adults and children with a great pleasure to ride on the rides, swim in the water park, visit the aquarium and dolphinarium.
In addition, you can visit the Vinpearl Safari Park. The park is quite large, its area is 380 hectares, so excursions in it are held on a special vehicle, which takes tourists in a circle right past the walking tigers, lions, zebras, antelope and other animals.
Is it worth to go on vacation in Vietnam in the middle of summer
If you choose a July tour to Vietnam, you will not go wrong, you can be sure.
Do you want to relax in comfort? Then focus on resorts that are not located in the north, but only if you have problems tolerating the heat.
You – a fan of beach vacation? Then any part of July Vietnam is for you!
What to consider when going to resorts in Vietnam in July?
You may be intimidated that the summer months in the country just fall in the rainy season, but do not be alarmed. The fact that it rains here mostly in the evening or at night and it does not happen every day.
Not too comfortable may be high temperatures, but it is easily tolerated by the water, and in the evening it gets cooler.
Beach holidays in July are in full swing, so worry about UV protection beforehand.
Do not forget that the beach vacation in Vietnam offers a rich program of excursions.
Prices for vacations in Vietnam
Price of tours in Vietnam in July
Resort .
Number of stars in the hotel (hotel)
Price
7 days
10 days
Nha Trang
3*
from 82 000 rub.
from 93,225 rub.
Phan Thiet
3*
from 84 397 rub.
from 93 000 rub.
Phu Quoc
3*
from 82 320 rub.
from 93,225 rub.
Prices for independent holidays in Vietnam
Resort .
Air ticket price (one way)
Hotel room price (per day)
Prices for apartment rent (per day)
Nha Trang
from 62 854 rub.
from 657 rub.
From 1,193 rub.
Phan Thiet
from 63,631 rub.
from 673 rub.
from 956 rubles
Phu Quoc
from 62,714 RUB
from 2,658 RUB
from 1 447 rubles
My love of travel was instilled in me by my parents from childhood. I love to travel independently. I know how to build the best route to make a memorable trip.