China: independent visa issuance for Russians in 2022
Before the trip to China, you should decide whether you need a visa to China for the Russians in 2022, and how you can get it. According to the actual Chinese immigration laws a visa to China – visa registration is an obligatory procedure for all Russians who are going to visit this state. The exceptions are Hong Kong and Macau, where you can enter for 14 and 30 days, respectively, without previously obtained permission.
Almost all types of visas to China are made independently through the Visa Center or Consulate General (Consular Section in Moscow) of Chinese Embassy. They are located in St. Petersburg, Yekaterinburg, Khabarovsk, and Irkutsk. If you have decided to apply for a visa without refusal, quickly and inexpensively recommend the Online visa center.
China is a developing tourist destination, the flow of Russian tourists is growing every year.
Visa-free entry
There are some situations when you can enter China without getting a visa. There are territories where you can stay without a permit for some time under certain conditions, but in other places it is allowed to get the so-called visa to China on arrival.
Stamp on arrival.
It is possible to enter China without a visa obtained in advance in a group that consists of several people (the rule does not apply to individual visits). In this case, a group list of citizens who are eligible for such procedure is submitted in advance to the border service, the lists are sent by the Chinese travel agency. Such entry documents are given for groups of more than two people, they can be obtained by arriving at the airport in Beijing or on Hainan Island. According to this permission to stay on the territory of the state is allowed no more than 21 days.
Get a similar stamp in the PRC is possible without buying a tour package, many firms for a fee just include additional people in the tourist list, that the latter had the opportunity not to issue an entry document in advance.
For residents of border territories
There is a special regime for obtaining Chinese visas for Russians who live in areas bordering China. If you have an invitation from China you can get a permission to cross the border directly at the border crossing (not all border crossing points are covered by this rule, please contact your local Consulate for details).
Visa-free transit
If a traveler arrives to international airports of Beijing, Guangzhou, Shanghai, Chengdu, Dalian, Chongqing, Shenyang, Kunming, Xi'an, Guilin, Wuhan, Hangzhou, Harbin, Xiamen and plans to depart within 72 hours to other countries via the same airports, he does not need a transit visa to China. In such situations it is necessary to follow certain rules:
If the passenger flew to Shanghai, Beijing, Chengdu, Guangzhou or Chongqing, he is allowed to go to the city, but it is forbidden to leave its limits;
No transfer to another mode of transport (bus. train) is allowed.
The flight is served by one air carrier;
Different airlines serve the flight, but all parts of the flight have the same reservation code and are entered on the same form;
The airline is scheduled to arrive at one airport for refueling and depart from another.
Visa-free transit rules also apply to residents of Ukraine (Kazakhstan is not covered by the norm).
Types of entry documents
Any Chinese visa for Russians is issued depending on the purpose of stay in the state. Documents are divided into several types, each of them has a certain category.
Tourist (L).
This is a tourist visa to China for Russians, it is requested if the purpose of the trip is to visit the sights, which are very rich in China. Tourist visa is granted to a great number of compatriots, as this destination is gaining popularity.
China can offer not only beach holidays in Hainan, but also interesting excursions and scenic hiking trails. Those travelers who want to visit national parks of the country or admire the largest panda nursery in the world should apply for a tourist visa to China for Russians.
Business Visa (M)
This is a business visa to China that is suitable for all possible types of business activities that the applicant intends to deploy in the PRC. Due to the growth of business and trade relations between the countries, the number of people who want to open a business in China has also increased. Business visa to China should be held by traders, entrepreneurs, any people who are going to make a profit. Such activities can only be done on a business visa, using other categories of documents can result in a fine and a lifetime ban from entering China.
Working (Z)
Work visa to China for Russians will be required if the applicant is planning to come to China and work under the contract with Chinese employer (or in Chinese branch of foreign company). There is also a special sub-type of work visa, which is assigned category R. It is granted to the especially valuable specialists, who, in the opinion of Chinese authorities, possess unique and valuable skills and knowledge. Work visa to China for the Russians must be received by absolutely all categories of employees.
Transit visa (G)
It is a transit visa to China, which is made in advance in Russia, if the conditions of visa-free transit are not complied with.
Student visa (X1/X2)
A student visa to China will be required if you plan to study in the PRC. The X1-student visa allows coming for short-term studies/training courses, and the X2-student visa gives an opportunity to stay in the country for a longer period of time and already study at the university/school.
Visitor Visa (F).
Chinese visitor's visa is required for those who visit China for the purpose of study visits, education tours, exchange visits, business trips, etc.
For journalists (J1/J2)
This document allows foreign journalists as well as other foreign media personnel to enter the state.
For Relatives (Q1/Q2)
This entry permit to China is for those who want to visit their relatives. It is also suitable for family reunification purposes (if the family member is a PRC citizen or a person with permanent residence status).
Family members include: parents, spouses, children, grandparents, spouses of sons and daughters, grandchildren, parents of wives and husbands.
For Foreign Visitors (S1/S2)
A PRC visa of this type entitles a visitor to visit foreigners who legally reside/work/study in China, as well as for other private purposes. It is considered a visitor's entry permit.
For airline staff (C)
Issued only to members of international air crews.
Permanent residence (D)
With this document, a foreigner has the right to reside in China. Another name is Permanent Residence Permit.
Urgent visa
There is no separate concept as an urgent visa to China, any type of entry permit can be obtained under the accelerated scheme. It will be more expensive than the usual procedure, but in some cases you still need to apply for an urgent visa to China, for example, if you have to depart in a couple of days or for some reason the procedure for obtaining an entry visa was postponed to the last moment.
Necessary Documents
There is a general list of documents for visa to China, as well as additional – depending on the type of permission. Requirements for the papers are not very strict, collecting them usually does not present any difficulties. The main list is given below.
Passport. Needed original, valid for six months after leaving China;
Photocopy of passport pages with personal data and photos;
Appropriately filled out application form (can be downloaded in .doc format directly from the site of the Embassy in the "Questionnaires for download" section);
One photo 3 by 4 or 3.5 by 4.5 cm;
Photocopies of previously issued Chinese visa stamps.
Further, depending on the category additional documents for visa to China will be required.
For L (tourism)
Air ticket and hotel reservation confirmation, or written invitation from Chinese host with information: name, surname and other personal data of the invited person, dates of visit, places visited, etc;
In case of an invitation, a letter with information about the inviting party with the address, telephone number, other data on the official letterhead with the original stamp.
For M (business).
Documents with information about the visit: purpose, dates, places to visit, sources to cover expenses;
Invitation from Chinese partner or other type of invitation with full details of the invitee;
A letter including all the information about the inviting party;
A copy of the invitee's Chinese ID card, or PML, or foreign passport (if it is a private person).
For Z (work).
Provide a work permit issued by the Ministry of Manpower;
Another work permit issued by the State Administration of Foreigners' Affairs;
An invitation from a Chinese employer;
If the firm is foreign (Chinese branch), a Certificate of Representative Office Registration will be required;
A document giving the right to conduct business from the inviting party;
For oil companies – Invitation for offshore operations related to oil.
For G (transit).
For a transit visa a ticket for any transport confirming departure to a third country will be required.
For X1/X2 (student)
Original and copy of enrollment document;
Original and copy of student visa application form JW201 or JW202.
For F (Visitor).
Invitation from an authorized organization with comprehensive information about the invitee;
Information about Chinese inviting party;
Information about the details of the visit: purpose, dates, financial support, description of the connections between the parties, and so on.
For J1/J2 (journalists)
Notification letter from the Department of Information of the Ministry of Foreign Affairs;
Letter from the employer with whom the journalist is employed.
For Q1/Q2 (by invitation)
Invitation with information about the invitee;
Information about the person who is inviting (including a copy of their current ID);
Proof of family ties between the parties.
For S1/S2 (by invitation of foreigners).
Similar to category Q1/Q2 with appropriate adjustments for specifics.
For C (airline employees)
Letter of guarantee from the airline company.
For D (permanent residence)
For D, one special visa document will be required – the original as well as one photocopy of the document proving the right to permanent residence, which is issued by the relevant Ministry.
All foreigners who come to China with D, J1, Q1, S1, X1, Z documents are subject to mandatory rule: within thirty days of crossing the border, apply to local (territorial) departments of public security departments in charge of entry/departure and register. Ignoring the rule is considered a violation and can lead to lifetime expulsion from the state.
Filling in the China visa application form
Chinese visa application form can also be downloaded in English. You need to answer all the questions, accurately indicate your personal data, sign in the required places and attach it to the collected package of documents. It is necessary to pay special attention to the error-free filling of the form. It is very convenient that the Chinese visa application form can be completed in Russian.
Photo Requirements
There are certain requirements to the photo for the visa to China, which you need to take into account when taking photos. So, a visa photo must meet the following criteria:
Light background;
Color;
Absence of hats, wigs, glasses, makeup that distorts the appearance beyond recognition;
Anfas;
Size 3 by 4 or 3.5 by 4.5 cm.
The process of processing by yourself
You can learn how to apply for a visa to China on your own from the numerous experiences of tourists who have visited the Celestial Empire. There are a lot of agencies (resellers) that produce any types of Chinese visas, even without having to present a full package of documents. Such way will be convenient for those citizens, who want to get a type of visa of a certain category, but they, for example, do not have a full package of necessary documents.
If it is a task to apply for visa to China on your own, then you are able to do it. On how to get a visa to China by yourself and not to resort to the services of intermediaries you can learn from the following algorithm:
Determine the type of entry visa requested;
Collect all the documents: get the necessary permits, invitations, references and so on;
Download and fill out the application form;
Submit the package to the Consular Section of the Embassy or Visa Application Center (working days only, Monday to Friday);
Get a passport with a stamp.
The visa itself is not very difficult to get a visa to China, the percentage of acceptances on applications is very high.
Visa to China for a Child
The procedure for obtaining a visa to China for children is almost the same as for their parents. In addition will be required:
A visa application form, which is filled out by the parents;
Copy of birth certificate;
Original of the permission to travel outside Russia, notarized in time, signed by one/these parents (copies of passports of parents/parents will be needed);
A copy of the entry permit of the accompanying person (if the child travels without parents).
Cost
All applicants pay a visa fee to obtain a document. The actual cost of a visa to China is determined by two factors: the urgency of production and the number of allowed entries.
You can get information on how much a visa to China costs from the table below.
Document type
Single entry
Double entry
Multiple entry
PRICE
Normal processing time
1500 rubles
3000 rubles
4500 rubles
Expedited processing time (urgent visa)
2400 rubles
3900 rubles
5,400 rubles
Express consideration
3600 rubles
5100 rubles
6600 rubles
Bank commission of not less than 2.5% from each person is charged at the same time with the cost of the visa to China.
Time of issue
Time limits for applications are linked to the cost of the visa. Time interval can be from one to five days:
The normal timeframe is five days;
Expedited (urgent) review – 2 days;
Express consideration – within one day (issuance on the day of application).
Period of validity
Period of Chinese visa validity depends on number of entries allowed.
| Document type | Validity period |
| --- | --- |
| Single entry (can cross the border once) | 90 days (can stay 30 days) |
| Entry twice (2 times) | 90 days (can stay 30 days) |
| Multiple entries (multiple entries) | Six months to one year (can stay 30/60/90 days) |
Possible refusal
Though processing and getting visa to China is quite easy and visa officers are very loyal to Russian applicants, some visa refusals happen. Standard reasons:
Recorded violations of visa laws, in which case the authorities can impose a ban on entry for life;
Suspicions, which cause the applicant's documents;
Something is not in order with the documents themselves.
Conclusions
Before planning a trip to China, you should know that Russians need a visa to China in all situations except for air transit through the country .
In China you may stay without visa only in certain cities for 72 hours if you transit through the state;
The cost of visa to China depends on the number of entries allowed by it;
The entry document is issued by yourself quickly and without much difficulty;
It is better not to violate the immigration regime, it can be followed by forced expulsion, and in the future such a violator will not enter the country again;
For purposes other than tourism, it is better to apply for an entry visa of the appropriate destination (kind), if all documents are available.
Video: life in China
Contacts of Embassies and Consulates of China in Russia
Embassy of China in Moscow
Address: Moscow, Druzhba, 6;
Phone (consular department): +7 (495) 956-11-68;
Reception of documents for visa: Monday-Friday from 09:00 to 12:00.
Consulate of China in Saint-Petersburg
Address: 134 Griboedov Canal Embankment, St. Petersburg;
Phones: +7 (962) 703-50-69, +7 (812) 714-62-30, +7 (812) 713-80-09, +7 (812) 713-76-05;
visa application process: Monday, Wednesday, Friday from 09:30 till 11:30.
Consulate of China in Yekaterinburg
Address: 45, Chaykovsky St., Ekaterinburg;
Phone: +7 (343) 253-57-78;
Reception of documents for visa: Monday, Wednesday, Friday from 09:30 to 12:00.
Consulate of China in Vladivostok
Address: Vladivostok, Krygina Street, 3;
Phone: +7 (423) 249-50-37;
Tourist visa application: Monday, Wednesday and Thursday from 09:30 to 12:30.
Attention! Due to recent changes in Russian legislation the information in this article might be out of date.

You can ask your question in the form below and get a free legal consultation right now!
How to get a visa to China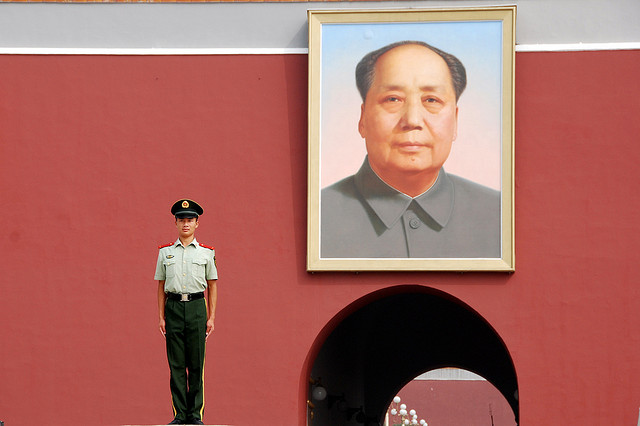 Article on how to get yourself a transit and tourist visa to China in 2022: the necessary documents, cost and timing of registration in Russia and Asian countries, the nuances.
China doesn't accept tourists from Russia yet. Take a look at the list of open countries. For your convenience, we give pre-dedicated prices for trips and flights. Information about visas and flights may not be up to date, please check official resources.
The question of whether you need a visa to China for Russians can be answered – in almost all cases, yes. Below we will consider options when it is not needed, as well as tell you about how to get a visa to China on their own for the purpose of tourism and transit, what documents are needed and how much it will cost, as well as how to arrange it in Asian countries – Thailand, Vietnam and Malaysia.
Tourist visa to China for Russians (L)
If you are planning to visit the country for tourism purposes in 2022, you will need the usual package of documents:
Passport valid for more than 180 days (and its copy);
A copy of your internal passport (pages with photo and registration);
booked roundtrip tickets;
hotel reservation (for the entire period of the trip across the country);
filled-in form V.2013 – can be filled in manually (in block letters, without blots);
a color photo – it must be glued to the form;
A copy and the original of the insurance covering more than 15 thousand dollars (it is especially important in St. Petersburg and Moscow). Take travel insurance →
Make a travel plan just in case.
In the same case, if you have obtained a PRC visa in the past, you need a copy of it (and a copy of your old passport, if it is pasted there). And the first time you get a visa it is important to attach proof of financial solvency and a certificate from your work.
Pensioners, unemployed and students additionally need to provide:
A letter from your sponsor with a copy of your passport;
Reference from the place of work of the sponsor (with an indication of his income);
or an account statement ($100 per day).
Private visits (acquaintances, friends, etc.) require a free-form invitation from the Chinese side, which must be stamped by the police. You also need to have a copy of the document (ID) of your Chinese friend. However, check with your city's consulate in advance if they accept invitations. For sole proprietors you need to enclose a copy of the IP certificate.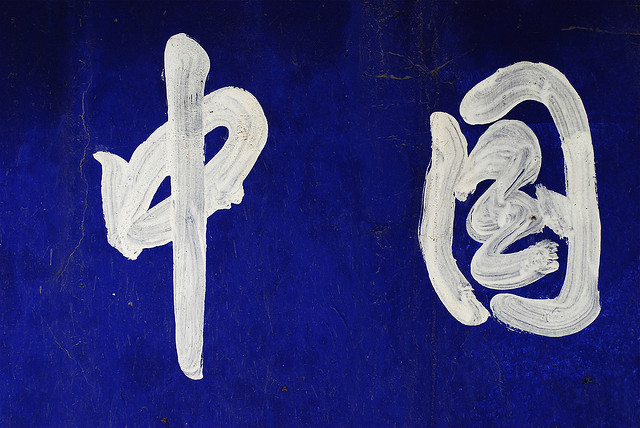 (Photo: Steve Webel / flickr.com / licensed under CC BY-NC-ND 2.0)
To the Celestial Empire without a visa
You can visit Suifenhe and the border trade zone in China without a visa – but only if you stay no longer than 15 days. Another restriction is that it is forbidden to leave the city. To enter, you only need to provide a valid passport.
There is also an opportunity for Russians to enter Hong Kong visa-free for 2 weeks and Macau for 30 days. Keep in mind: if you want to enter Hong Kong through China, do not count the time spent in Hong Kong when you apply for a visa and fill out the form.
Read also about independent travel to Hong Kong and prices in Hong Kong.
Chinese transit visa for Russians (G)
Transit visa is issued at the Embassy if you will be staying for more than 72 hours in the following cities: Beijing, Shanghai, Guangzhou, Chengdu, Chongqin, Dalian, Shenyang, Guilin, Xian, Xiamen, Kunming, Harbin. The same is true if transferring more than a day in other cities in the country. It is not possible to leave the country by any other means of transport than a plane. The package of documents is basic (plus a visa to another country).
What documents are necessary for 72 hour transit :
Coupons for the previous and next flight;
international passport;
If necessary, a visa to a third country.
Make sure that the tickets are in English (or duplicated). Departure and arrival must be from the same city.
Daily transit with arrival and departure from different airports is possible in the following cases:
all flights are operated by the same airline;
the flights are operated by different airlines, but the flight segments are the same and have the same reservation code;
a transfer or stopover at one of the airports in the Celestial Empire is planned by the airline.
What you need for daily transit:
international passport;
a filled out application form;
boarding passes from the previous and following flights.
In addition, a transit permit can be obtained directly at Dalian Zhoushuiqi Airport. It takes 7 days and costs $14. Required documents: photo, valid passport, and airline ticket to another country. Departure is from the same airport. However, we recommend you apply for the visa in advance, as there is no guarantee that you will get it – the decision is made by the officer.
You may be interested in an article about the prices of hotels, food and transport in China.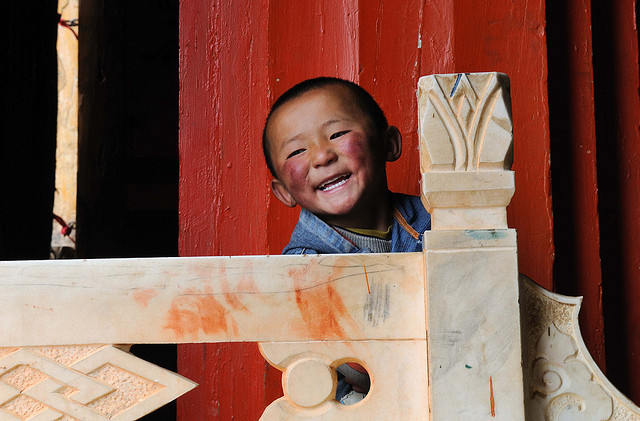 (Photo: Padmanaba01 / flickr.com / CC BY-NC-SA 2.0 license)
Visa on arrival in 2022
Visa to China for Russians can also be obtained on arrival, although there are restrictions, and we will talk about them below.
1. Inner Mongolia.
Upon arrival in Hailar or Manchuria (Sijiao) airport you can apply for a visa there. Russian citizens can start by getting an invitation from a travel agency in the Celestial Empire (an accredited one is required); you will also need your valid foreign passport. Entry permit shall be executed at the visa center of the airport. Validity – 30 days, single entry.
2. Hainan
Russian nationals can get an entry permit on arrival (for 2 weeks) at Sanya and Haikou airports in Hainan. The limitation is that the flight must be direct and international. What is required? Passport, color photo, questionnaire filled out in English (black paste), return tickets, hotel reservation and $65 for the fee. It is also recommended that you have official confirmation that tourists can get a visa on arrival.
If you buy a tour, you can stay on the island for up to 21 days (2 or more people).
3. Shenzhen.
Entry permits are issued at the crossings between Hong Kong and Shenzhen: Yantian (Shatoujiao Port), Luohu (Luohu, or Lo Wu), Nanshan and Bao'an, but not at the Futian Port. The permit is a one-time permit for 5 days. Required documents: passport, application form and fee (393 yuan), return ticket from Hong Kong, and hotel reservation in Shenzhen. Travel outside the city is prohibited.
4. For residents of territories bordering China
Residents of the Irkutsk and Amur Regions, as well as Khabarovsk, Primorsky and Transbaikal Territories, can get Chinese visas easier than other Russians. They can go through ground checkpoints, which are located in Heih, Hunchun and Manzhouli. However, there is a condition: a tourist must have an invitation, which can be issued in travel agencies, and a passport with residency in the regions bordering the Celestial Empire. Only in this case will be issued a visa at the border (you can get a single entry visa for 15 days or multiple entry visa up to six months), but it is better to find out in advance. The cost is made up of the price for the services of a travel agency and a service fee.
An invitation can be issued by accredited travel agencies whose list you can find out in the Consulate.
Information about invited person (name, sex, date of birth, etc.) and inviter (whether an individual or an organization – name or full name, address and telephone, signature of the inviting person or legal representative, the stamp of the tourist agency) as well as information about the trip (planned places of residence and visits, dates of departure and arrival, etc.) must be indicated in the invitation. When obtaining a tourist visa, the invitation is usually replaced by the hotel reservation and tickets.
(Photo: shenxy / flickr.com / License CC BY-NC-ND 2.0)
Self-arranging visa to the PRC in 2022
Consulate addresses, phones and sites
To apply for a visa to China in Moscow , you need to submit documents to the consular department at: Druzhba St., 6, from 9 to 12 noon on weekdays. The telephone (contact us from 15:30 to 18:00): +7 (499) 951-8435. Official website: ru.china-embassy.org. It is better to come early.
Visa to China in St. Petersburg is processed independently in the Consulate General of China in St. Petersburg, which is located at: 134 Griboyedov Canal Embankment. Apply to the consulate from 9 till noon on Mondays, Wednesdays and Fridays. The telephone: (812) 713-76-05 , 8-960-242-80-06. Official website: saint-petersburg.china-consulate.org.
You can get a visa to China in Irkutsk at: ul. Karla Marksa, 40. Reception of documents is from 10 to noon on Mon, Wed, and Fri. Phone: +7 (3952) 781-442, 781-444. Official website: irkutsk.chineseconsulate.org/rus/.
Vladivostok residents should apply to the consulate, located in the Krygina Street, 3. Accepted documents from 9:30 to 12:30 on Mon, Wed and Fri. Phone: +7 (4232) 495-037. And in Yekaterinburg – at Tchaikovsky St., 45. Mode of operation: from (630 till 12 on Mon, Wed and Fri. Official website: ekaterinburg.chineseconsulate.org/rus/.
Visa fee to China and period of validity
Tourist visa: single entry – 30 days of stay, corridor – 90 days; double entry – 90 days of stay, 180 days – corridor.
Transit visa: single entry – 7 days of stay, 60 days corridor; double entry – 7 days of stay, 180 days to enter.
The cost in 2022: 1500 rubles for a single entry and twice as much for the double entry, and 4500 for the multiple entry (one year or six months). Extra charge for urgency (2 days) – 900 rubles, for express (1 day) – 2100 rubles.
You usually need to submit the documents by 11 am, present your air ticket as basis, and pay an urgency fee of 900 rubles.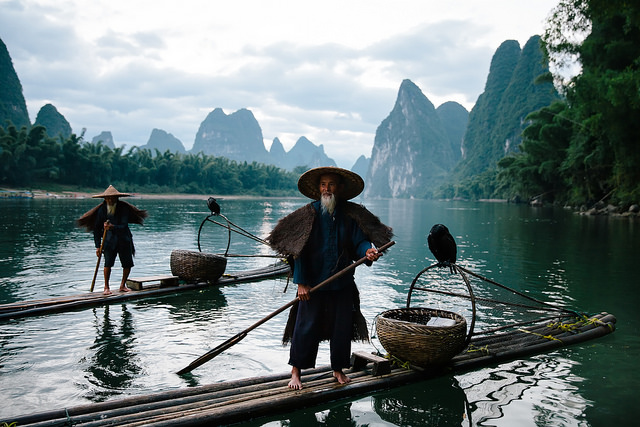 (Photo: imvern / flickr.com / CC BY-NC-ND 2.0 license)
How to get a Chinese visa in Asian countries
Thailand
Citizens of most countries, including Russians, can get it in Chiang Mai, Bangkok and Songkhla. This is convenient for those who travel independently in Southeast Asia and winter in Thailand. Rumor has it that in Bangkok to do it is more difficult, it requires a lot of documents: passport, a copy of the first page and a page with a Thai stamp, application form and photos, copies of old Chinese visas, if any, hotel reservations for the entire stay and round trip tickets, bank statements (at the rate of $100 a day), and an invitation or letter of employment (selfemployment letter is also good). Sometimes they ask for a travel itinerary. In Chiang Mai they do not usually ask for an invitation or itinerary.
They say the easiest way to get a permit in Thailand to enter the Celestial Empire in Songkhla – despite the requirement to provide a standard package of documents, they issue a permit based on the passport, hotel reservations and tickets, photo, application form and paid fee. The consulate receives visitors from 9 to 11 on weekdays.
Single entry visa – about 1100 baht, double entry – 1650 baht, multiple entry visa for six months – 2200 baht, one year – 3300 baht. For urgent registration will have to pay 800 baht more. The corridor – 90 days.
Embassy in Chiang Mai takes documents from 9 to 11:30, in Bangkok – until 11. Official embassy websites: chiangmai.chineseconsulate.org/eng/ and www.chinaembassy.or.th/eng/. The address in Bangkok is 57 Rachadapisake Road, in Songkhla – No.9, Sadao Road, Ampur Muang Songkhla, Thailand.
Vietnam
Hanoi and Ho Chi Minh City are the two cities in Vietnam where you can get a PRC entry permit without any problems. Tourists note that it is easier to get it in Hanoi. The document package is the same as in Thailand (don't forget a photocopy of your Vietnamese visa). They may require an itinerary of travel through the country, a copy of your internal passport (main page and registration), as well as insurance – so just in case it's better to have it. Some tourists write that they were not asked for an invitation.
The consulate will not start anything until you pay the fee ($ 30) – you need after filing the documents the next day to take a special form and go to the bank – ask the bank better to do it.
The address in Hanoi is 46 Hoang Dieu, Ba Dinh, Hanoi, the website is vn.china-embassy.org/eng/. The address in Ho Chi Minh City is 175 Hai Bà Trưng, website – hcmc.chineseconsulate.org/. Documents are accepted from 8:30 to 11:30 on weekdays.
Malaysia
Address the consulate in Kuala Lumpur, which is located at 1st Floor, Plaza OSK 25 Jalan Ampang. Website: my.china-embassy.org/eng/. There you fill out the form and the next day you are scheduled for an interview in the next building – just a couple of formal questions about the purpose of travel and so on. You turn in your documents, pay the next day and get your passports. The cost is 190 ringgit.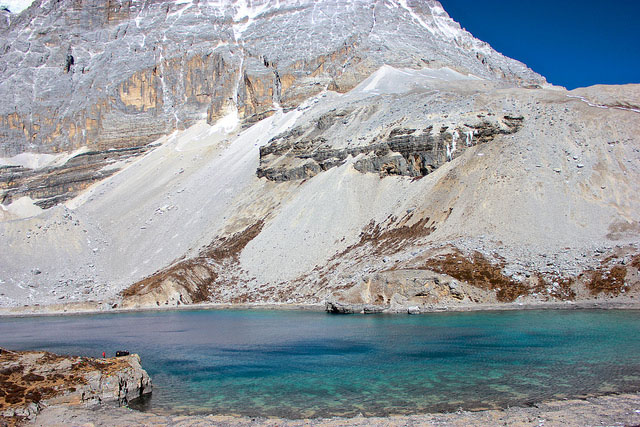 (Photo: Taanjank / flickr.com / CC BY-NC-ND 2.0 license)
First photo: Today is a good day / flickr.com / CC BY-NC-ND 2.0 license.