Visa to the United States – 2021. How to get it by yourself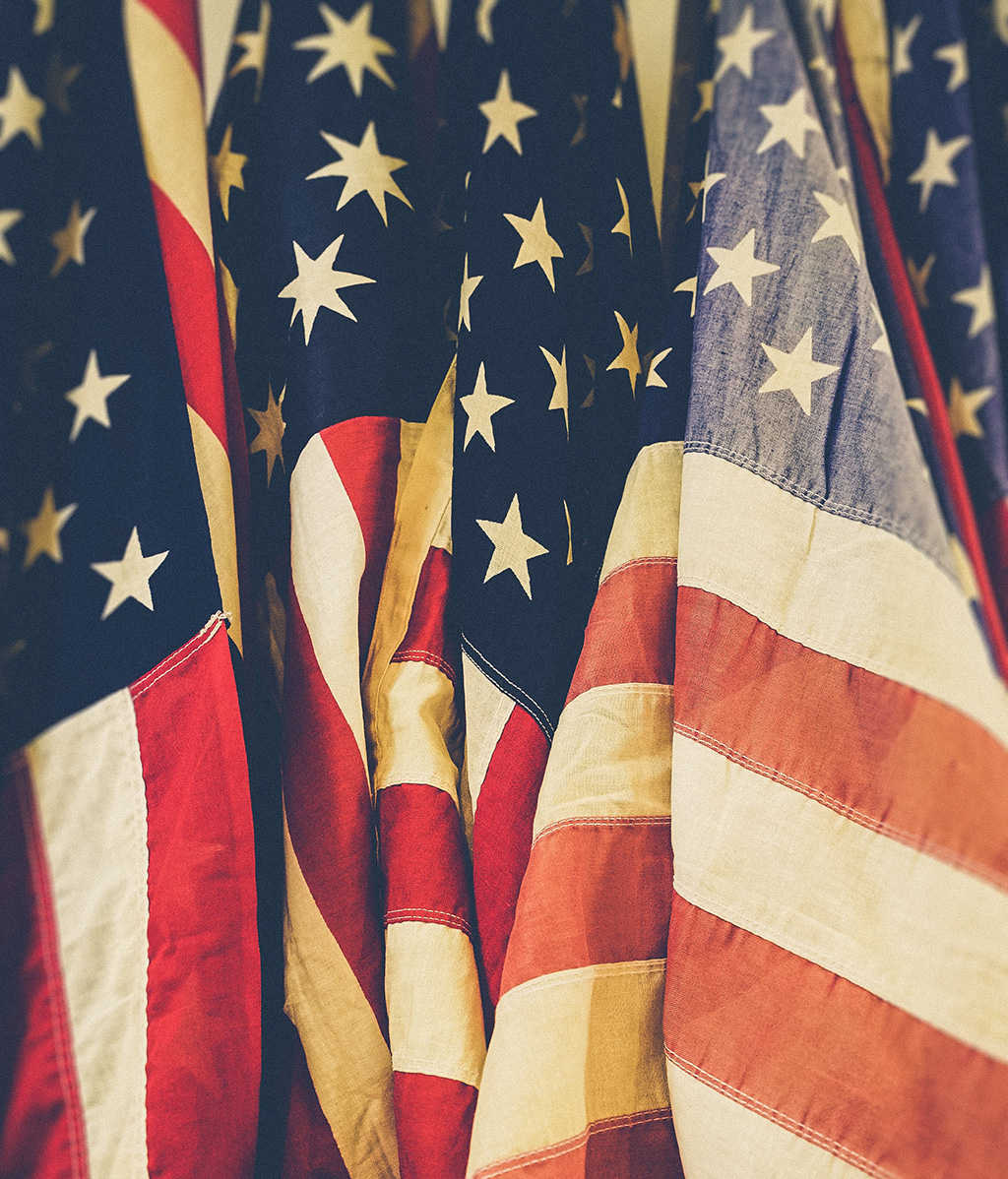 The goal seems elusive, but it's not! We tell you step by step how to get a visa to the United States in 2021 on your own. Package of documents, prices and reasons for visa refusal. List of European countries where you can quickly and easily get a U.S. visa.
Today it is not easy to get a tourist visa to the USA. The number of consular employees was reduced, the processing fee was increased and the simplified visa procedure was canceled. However, the application form, the amount of documents and the interview procedure remain the same. Learn how to get your B1/B2 visa faster.
Step 1: Pay the consular fee
How much do I have to pay for a tourist visa to the United States for residents of Russia? A one-year visa costs $160 (10,720 rubles). You can make the payment by bank card or at the post office. The payment receipt is valid for one year. During this time, you need to be interviewed at the American embassy or consulate.
Step 2: Take a photo
Take a color photo for your visa before you apply. The square photo should show you without glasses or headgear. There are detailed requirements for photo resolution at ustraveldocs.com.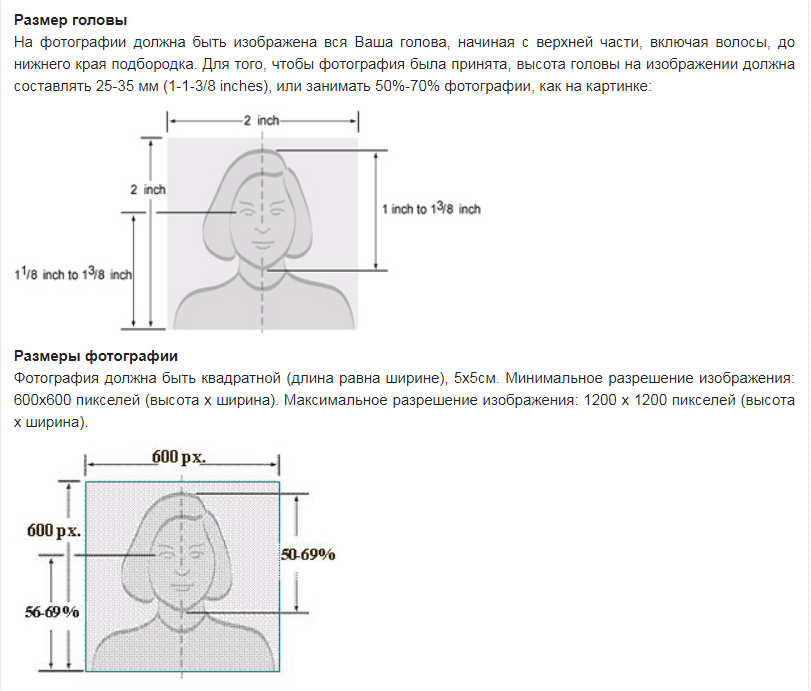 Photo requirements (screenshot from ustraveldocs.com)
Step 3: Apply.
Complete the DS-160 online application . It will take 1.5-2 hours to complete the detailed application. You will have to write the answers in Latin and English. To save time, write down your overseas trips in the last 5 years, the name of the university where you studied and the place of work in advance.
Upload a photo to the site. When you're ready, print the final barcoded page.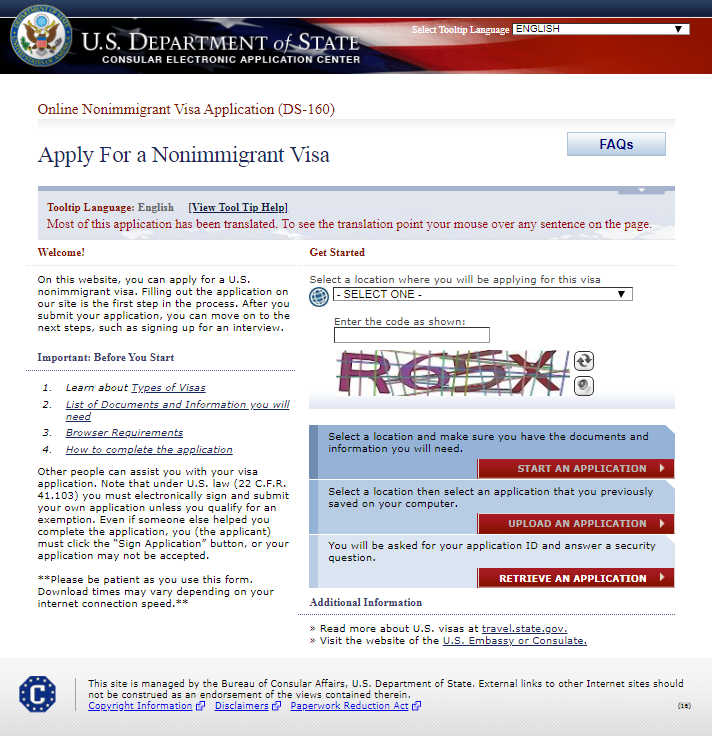 Online DS-160 application (screenshot from ceac.state.gov/genniv)
Step 4: Determine a date and time to visit the consulate
You can make an appointment for your interview through your personal account or by phone. You will need your passport number, payment receipt number, and the 10-digit barcode number from the confirmation page.
Chances are high that there will be no available interview dates at the U.S. Consulates in Russia. Do not despair! At the end of this article we will describe your options for filing abroad.
There are people who monitor the status of interview appointments on the consulate's website and post the results in a separate thread on Vinsky's forum. There is a USA Visa Info channel in Telegram, where they report on the availability of places with dates and times for interviews.
You can pay from 2,500 to 6,500 rubles, and make an appointment via Telegram-bot. The disadvantages of this solution – you will be signed up for an arbitrary date, and you will be allowed to log in to your own personal account.
Step 5: Get an interview and biometrics
In Moscow, the embassy is located at 8 Bolshoy Devyatinsky Lane. In Yekaterinburg – on Gogol Street, 15A, and in Vladivostok – on Pushkinskaya Street, 32.
Come 20-30 minutes before the appointed time. Take a printout of the letter inviting you to the interview, a page with a bar code, a photo, foreign and Russian passports, and a prepared package of documents.
Fingerprints must be taken first. Waiting and biometrics will take 10-15 minutes. You put your hands to the scanner screen, and – done!
The interview is in Russian. During the conversation, be confident and answer the questions asked. If you are successful, the officer will ask if you want to apply for a one-year visa or a three-year visa and take your passport.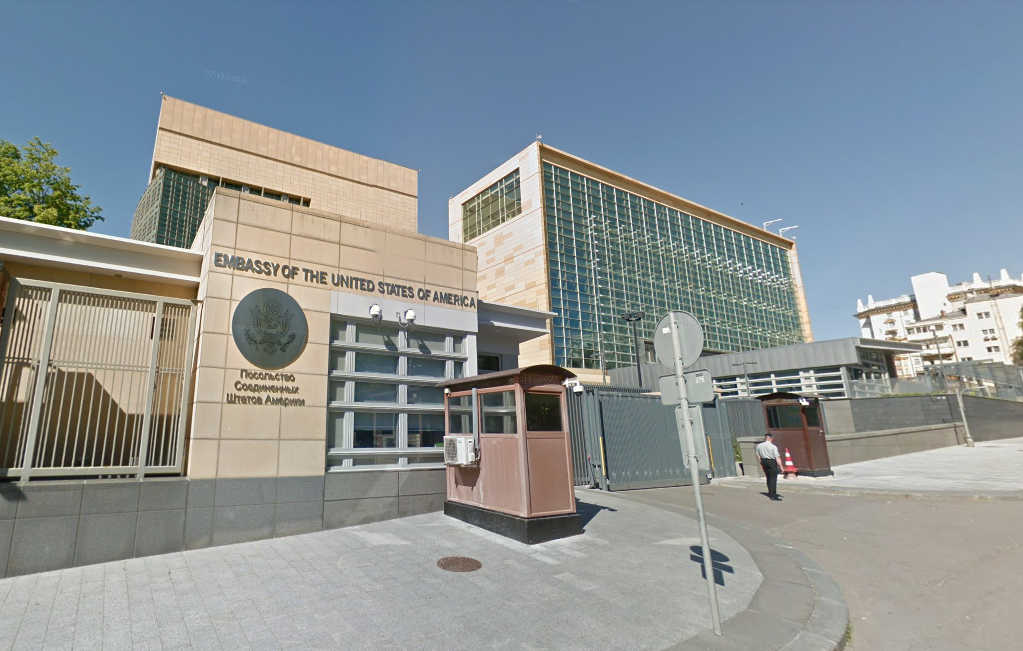 The U.S. Embassy in Moscow at 8 Bolshoy Devyatinsky Lane (screenshot from maps.google.ru)
Step 6: Get your passport ready
It takes 3-5 days to get your visa. The passport can be returned another day or may be delayed up to two weeks.
A Pony Express courier will deliver the passport with the visa stamped to the address you gave when you signed up for the interview. There is no extra charge for this. If you prefer, you can come to the nearest Pony Express office and pick up the document yourself. You can easily check whether the passport is ready on the website or by e-mail: This e-mail address is being protected from spambots. You need Javascript enabled in your browser to see the address.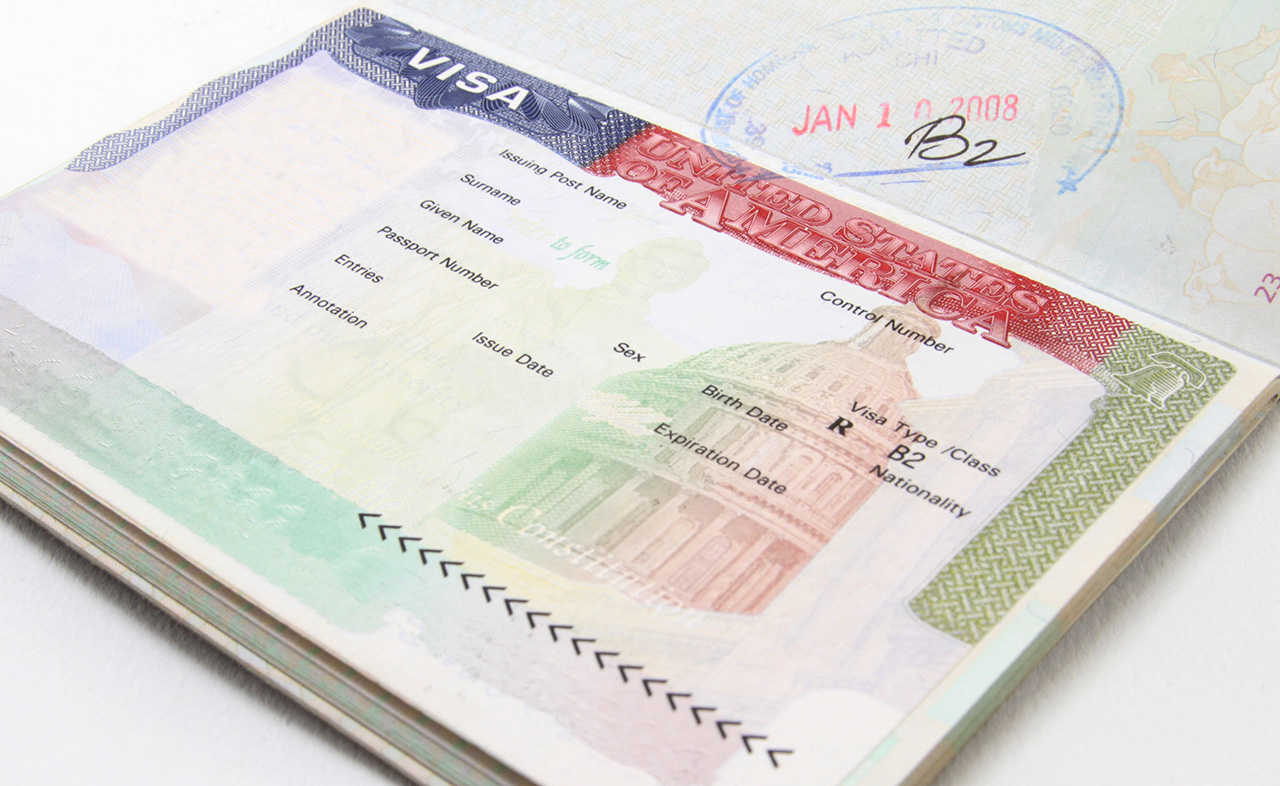 U.S. Visa (Photo: pxhere.com)
Package of documents
There is no single list of documents. For a visit for tourism purposes, it is important to prove that you intend to travel the country and are interested in getting back in time. For the initial visa they often ask only for passport and verbal questions about the salary.
We recommend that you prepare:
U.S. itinerary . In any form. Airline tickets and hotel reservations will not be asked.
Passport . It should have at least one blank page to paste visa. Period of validity of the document should overlap the term of the proposed trip.
Old passports . They are needed as proof of past tourist trips. A big plus will be 2-3 Schengen visas in the past few years.
Certificate of employment on letterhead with the signature of the director and chief accountant. It indicates the position, length of service and average monthly income. If you are traveling at sponsor's expense, attach your sponsor's employment certificate.
Marriage and Minor Child Documentation. Everyone who is married and has children under 18 years of age should include copies of the marriage and birth certificates of the children. This is important even if you are traveling alone.
Bank statements . As evidence of financial solvency, prepare a wet-printed bank statement for the past 3-6 months.
Certificates of ownership . You don't have to, but it's advisable to include proof of ownership of movable and immovable property.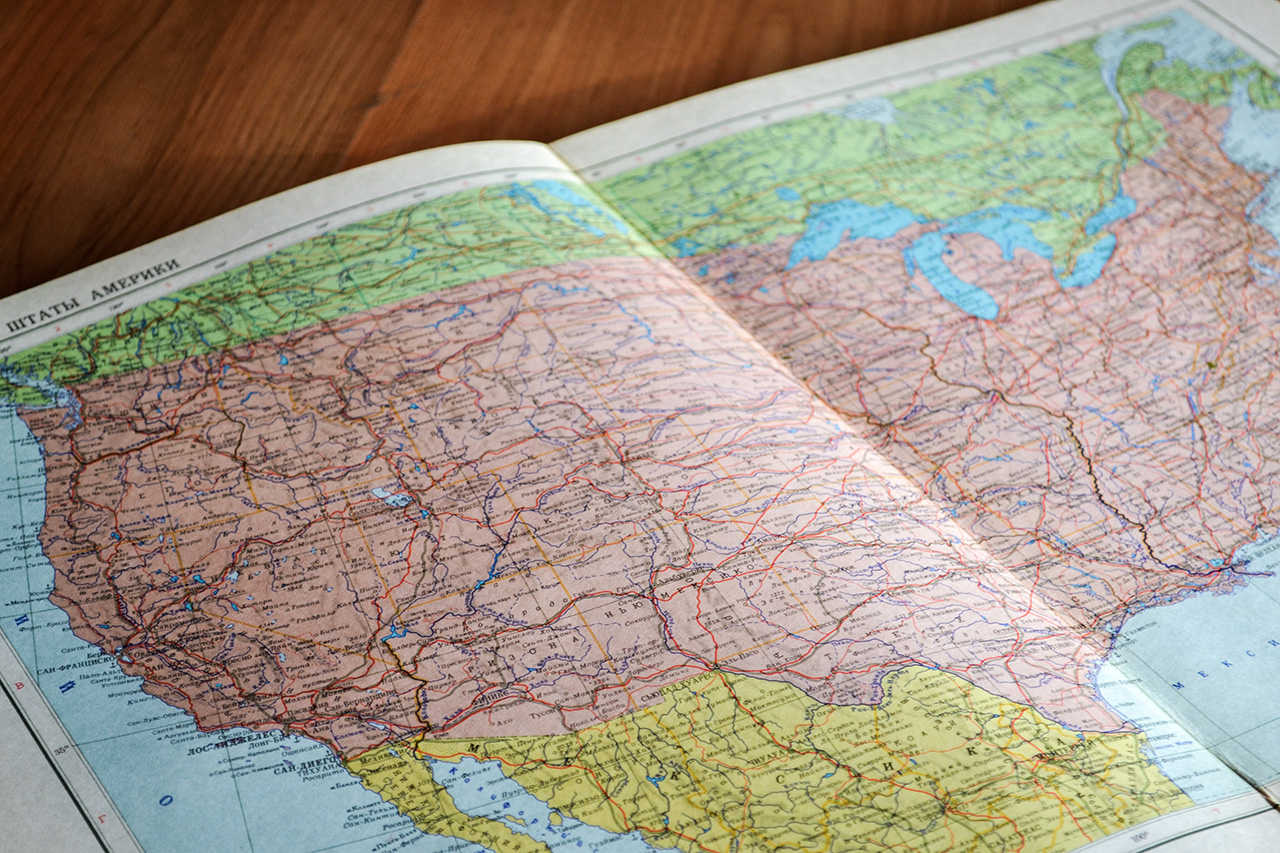 U.S. map (Photo: unsplash.com / @mrrrk_smith)
What countries can get a U.S. visa
To shorten your U.S. visa processing time, apply abroad. Combine business with pleasure! You'll visit another country and get an American sticker in your passport.
Austria . There are no Russian speaking experts in Vienna, but the Russian passports are treated here with respect. If you want to apply for a visa in Austria you will have to take an interview in English.
Israel . More than 50% of the American Embassy in Tel Aviv speak Russian. The waiting time does not exceed 3 weeks.
Poland . Krakow and Warsaw accept applications from Russians without any restrictions. There are more places for interviews in English.
Czech Republic . Sign up for US visa interview in Prague. Waiting time is 1-4 days. The interview is in English. A basic level of English is quite enough.
Lithuania . The queue for interviews for non-residents in Vilnius is as huge as in Moscow.
Ukraine . Although there is still tension between our countries, the U.S. Embassy in Kiev routinely receives Russians. Interviews are easier than at home.
Latvia . For non-residents of Latvia there is a long queue for an interview. Interviews with Russians are conducted in Russian.
Bulgaria . There are Russian speaking specialists in Consulate in Sofia, so you can apply for American visa in Bulgaria.
Kazakhstan . In Almaty and Nur-Sultan they accept up to 250 people a day, both residents and nonresidents of Kazakhstan. The waiting time is quite long – from 30 days.
Azerbaijan . It is convenient to sign up for an interview in Russian at the U.S. Embassy in Baku .
Belgium . In Brussels they also issue visas for Russian residents, but you will have to speak in English.
Previously, documents from Russian residents were accepted in Tbilisi and Minsk. Now visas to the U.S. are not issued in Georgia and Belarus. We hope the situation will change. We advise to follow the constantly changing information in the Telegram chat!
Abroad, the refusal rate for U.S. visas for Russian citizens ranges from 3.2% to 40%. Poland, Ukraine, Austria and Azerbaijan have the least number of refusals. More refusals are in Serbia, France, Finland and Spain.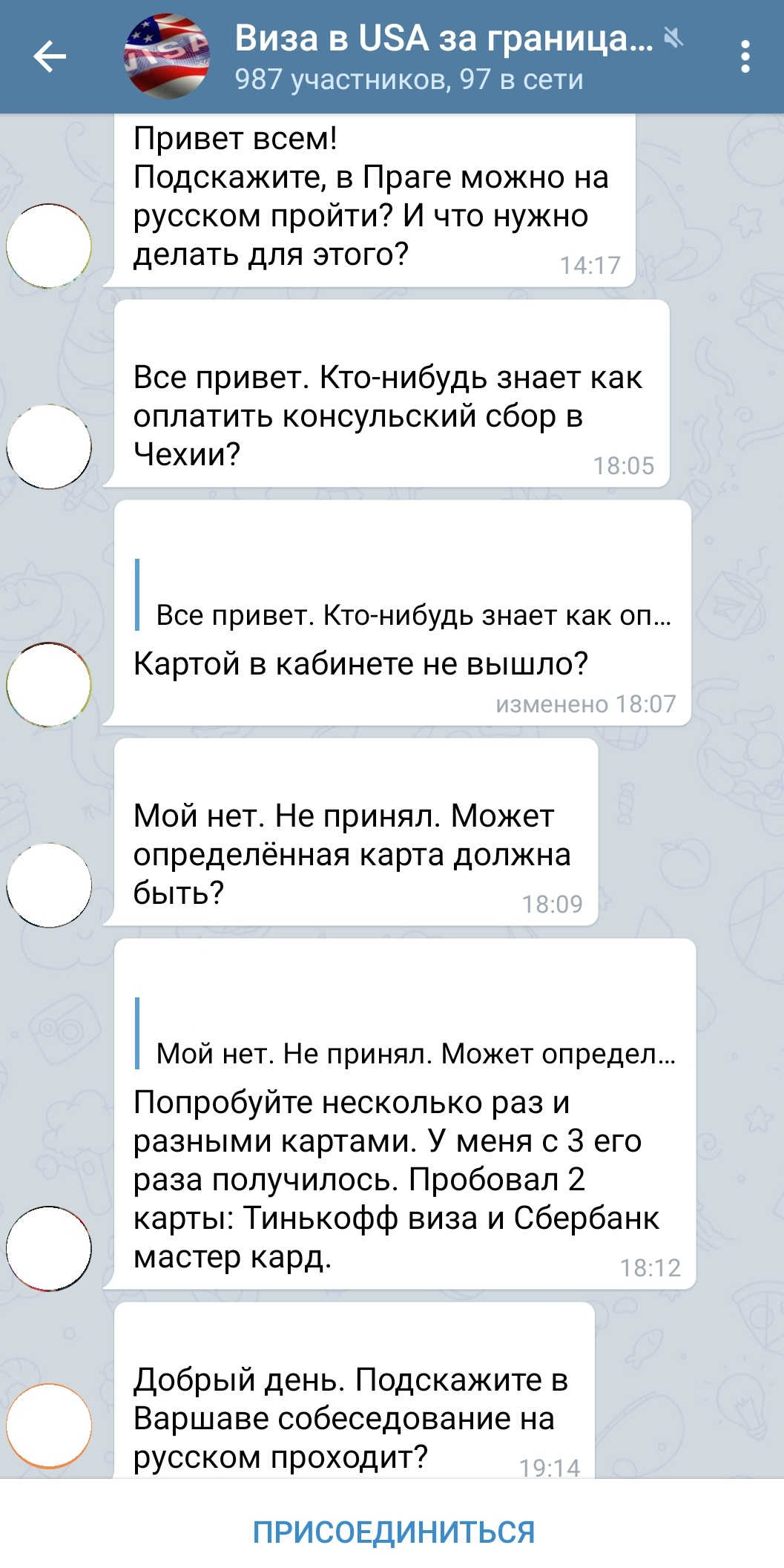 Chat t.me/visabroad
U.S. visa denials
Why are they usually rejected? There are a variety of reasons:
Suspicion that your information is bogus.
The officer thought your ties to your home country are weak and you are planning to immigrate.
Few trips abroad.
Unconvincing information about the purpose of the visit.
Excessive excitement at the interview.
Lack of finances.
You are registered in criminal databases.
If you failed the first time, do not give up! Be sure to keep all the documents and data so that next time you won't make mistakes.
How to get a visa to the USA: the most detailed instructions
Wait in a queue in Russia or apply in another country – with this instruction you will do everything correctly.

How to get a visa to the USA
There are more than 30 subcategories of non-immigrant visa categories List of non-immigrant visas to the United States. The most popular is the B1/B2 visa for business and leisure travel. It can be issued to Russian citizens for a maximum period of 3 years. However, you can stay in the U.S. legally for no more than 6 months.
The length of your stay is determined when you cross the U.S. border. Your passport will be stamped with the date by which you must leave the country.
Last year, the visa issuing was suspended due to the staff reduction at the U.S. Embassy. Now the consulates in Moscow, Yekaterinburg and Vladivostok have resumed work, but the office in St. Petersburg was closed in March 2018.
Consulates are not working well now. The wait for an interview reaches 300 days, and there are no vacancies. Enterprising Russians find loopholes and go to Georgia, Armenia, Kazakhstan, Ukraine, or Europe. In some European countries you can bring an interpreter who speaks Russian.
Problems arise primarily with tourist visas. For work, student and other categories of visas, the waiting period for an interview is much shorter.
How to pay the consular fee in Russia
The amount of the consular fee depends on the visa category. For visa category B1/B2 it is 160 US dollars.
You can pay in rubles at the current exchange rate at the time of payment.
Online payment by bank card
To pay online by bank card, you can click here and fill in all blanks.
You will receive a payment receipt by mail, so check your email address carefully before completing the transaction.
Via Russian Post
To pay the consular fee, you need to print a receipt, fill it out, and take it to one of the Russian Post offices for payment.
You can only print the receipt from your computer, which must have the latest version of Adobe Reader and Java installed.
If you open the receipt via Internet Explorer
When you click on the link a dialog box will open in a new tab, where you will need to enter your passport number, full name, date of birth and address. After this, a receipt will be generated which you need to print.
If you open the receipt in another browser
If you click the link in Safari, Chrome, or Firefox, you will be directed to a new tab and see a white screen with text. You need to download the PDF file.
To generate the receipt, open the downloaded file through Adobe Reader. Dialog boxes will appear where you need to enter your information.
Then you need to select the "Trust this document always" button in the upper right corner and enter your data again.
After this, a receipt will be generated, which you need to print out and take to the Russian Post office for payment.
All technical requirements for Windows and macOS can be viewed here.
And don't forget to pick up the payment receipt at the post office. Without it, you will not be able to book an interview.
How to take the right photo
Before you start filling out the DS-160 application (which is what you will need to get a tourist visa), you need to take a photo that you will upload into the document.
Requirements for the photo are strict. Failure to meet at least one point threatens to deny you a visa.
The photo must match your appearance.
Only casual clothes are allowed. Photos with uniforms or headgear hiding hair and hairline are not accepted. Exceptions are clothing or headgear worn daily for religious reasons. But your face must be completely visible.
You must not be wearing glasses, headphones, headsets or similar devices. The exception is a hearing aid, if you wear one all the time.
Your facial expression should be neutral and your eyes open.
Your head must occupy at least 50-70% of the photo. Head position – strictly straight.
The picture must be in color. The background can be white or close to white.
Size – 5 × 5 cm, minimum resolution – 600 × 600 pixels, and maximum – 1,200 × 1,200 pixels.
How to fill out Form DS-160
You can fill out the DS-160 online.
You will need to select the country and city from which you plan to apply and enter your captcha.
Then select Start an Application if this is your first time completing the application. Upload an Application if you have a saved copy of the application and are revisiting the site to add data. Or Retrieve an Application to restore a previously saved copy.
Next, follow the instructions and fill out the form. The first thing you will be asked to do is to select a control question and answer it. You will then be directed to the application.
The first page of the DS-160 application form
All questions are in English, but you can choose Russian in the upper right hand corner. Then a pop-up window with a translation will appear when you hover over the questions.
The application form is filled out in English only. If you are not sure of your own abilities, it is better to ask for help from special agencies or friends or relatives who speak the language well.
It is very important to fill in the application correctly and give correct information. Otherwise you may be denied a visa. And the consular fee in this case, as well as in any other, you will not be returned.
Application confirmation page for Form DS-160
Once you have completed form DS-160, be sure to print out the confirmation of application page. You will need it later.
How to make an appointment for an interview, if you are applying for a U.S. visa for the first time
Interviews are a must when you are applying for a U.S. visa for the first time.
What you will need to make an appointment for your interview
Passport number.
A receipt number for the consular fee.
A 10-digit barcode number from the DS-160 application confirmation page.
How to sign up
In the system, and then log in with your username.
Choose a visa type and purpose of travel.
Enter your personal information and your DS-160 confirmation page number.
Choose a date and time for your interview.
Print your appointment confirmation.
Now you can start collecting the documents that you will bring with you to your interview at the consulate.
What to bring with you to your interview
Do not take anything unnecessary with you to your interview. You can't bring cell phones, tablets, smart watches, large bags, and more to the consulate. For a complete list of items, click here.
What documents are required
Confirmation page for filing form DS-160.
Valid passport. Passport must be 6 months longer than the estimated period of stay in the U.S.
One 5 × 5 cm photograph that meets the above requirements.
Confirmation of your interview appointment page.
What you can bring with you
You do not need to book a hotel or buy plane tickets in advance to get a visa to the United States and show all this to the consul. Also you do not need to bring any documents that are not on the required list.
However, during the interview you may be asked a question and asked to show a supporting document. And it is better to have it in hand.
You can bring any documents that confirm the information in the application form:
Documents confirming income.
Information about the itinerary of the trip.
Proof of employment.
Documents confirming close ties with your home country (for example, certificate of ownership of an apartment).
Old foreign passports.
But remember: you should not hand the consul the whole package until he asks you to do so.
How to get a passport with a visa after the interview
The result will be known immediately after the interview. If the visa is approved, the passport will be delivered to your address indicated in the application form within 3-4 days.
In the case of rejection, the consul will return your passport and offer to try again after some time.
Having a valid visa does not guarantee that you will be able to cross the U.S. border.
You may be turned back during passport control if you have previously broken the rules or are carrying something prohibited. Or if the officer suspects that the purpose of the trip is not really tourism, and illegal earnings. And working on a tourist visa, of course, is prohibited.
How to apply at the Pony Express office if you are getting a U.S. visa again
Who can do it
When getting a visa again, you can do without an interview and file documents at the Pony Express office if:
You were fingerprinted during the previous interview (all fingerprints were taken).
Your visa is valid or expired not more than 11 months ago.
You are requesting the same visa category as your last expired or valid visa.
There is no additional administrative clearance Received mark on the previous or valid visa.
You are in the Russian Federation (in the territory of the country where you received the visa last time).
Only if all the points are met, there is a chance that the interview can be avoided. But there are no guarantees: you may still be summoned for an interview, if consuls have questions while processing your application. Therefore, apply in advance and allow extra time for a possible interview.
What you will need
Passport number.
A receipt number for the consular fee.
A 10-digit barcode number from the DS-160 application confirmation page.
How to sign up
In the system under your login.
Choose a visa type and purpose of travel.
In step #3, select "Apply without an interview at a Pony Express office.
Enter your personal information, and your DS-160 confirmation page number.
Choose a date and time to apply without an interview.
Print your confirmation of your application without an interview.
What to bring with you to the Pony Express office
What documents are required
Confirmation page for filing form DS-160.
Valid passport. Passport must be 6 months longer than the estimated period of stay in the U.S.
Valid or most recently expired visa (original).
One 5 × 5 cm photograph that meets the above requirements.
Proof of appointment for filing without interview. You will also need to bring the documents you are applying for with you.
What you can bring with you
As with your first visa, you may bring any documents that support the information on your application or prove a close connection to your home country.
How to get your passport and visa when you apply with Pony Express
Your documents will be forwarded to U.S. consular officials. If additional information is required of you, you will receive an email. If your personal presence is deemed necessary, you will also be emailed. In this case, you will have to have an interview at the place you sent the documents to.
If approved, your passport and visa will be delivered to the address listed on the application form. Learn more about document delivery here.
There is no need to overstay in the United States.
If you indicated on the application form that you are going to Disneyland for two weeks, and upon arrival you got a stamp for six months, and out of joy you decided to extend your trip, the consul may have questions when you reapply for a visa.
How to get a visa in another country
You can get a visa to the United States in any country where there is an embassy. But it is an additional waste of money and time. So, before you go abroad, determine the criteria that are important to you:
Where are the interviews conducted in Russian? Such countries include Armenia, Kazakhstan, Georgia and Ukraine. Some consulates, for example in Poland, offer the services of an interpreter. Some countries in Europe allow you to bring an interpreter to your interview.
Where are you least likely to wait for an interview? According to Yuri Moshi, in Asian countries the waiting period for non-residents can be as short as 5 days.
What is the best country to buy tickets to?
If getting a visa for the first time
The procedure doesn't change, but there are nuances.
How to pay the consular fee
First of all, you have to pay the consular fee, as you do when applying from Russia.
If you are going to another country, you have to pay the consular fee there. You cannot do this from Russia.
Each country has its own payment procedure. For example, in Georgia and Kazakhstan, the consular fee can only be paid through a local bank, and cannot be paid online. To find out which payment methods will be available to you, go to ustraveldocs.com and select the desired country. In the section with information on consular fees, you will find the details of the payment.
How to complete the application form and make an appointment for an interview
You will also need to fill out form DS-160.
Contact customer service and ask for your personal account to be transferred to another country (that is, the one through which you plan to apply).
On the application form itself, indicate exactly where you will be applying and interviewing. Make a note of this.
To make an appointment for an interview, log on to the website, enter your information and select the desired consulate.
The list of documents necessary for registration for the interview does not change.
If you get visa for the second time
Re-obtaining a visa without an interview is only possible in the country where you received the previous visa. So, if you obtained your previous visa in Russia, you must either wait or travel to another country to be interviewed.
What to do in emergency situations
Make an appointment for an urgent interview. You are entitled to this:
Medical emergencies and their attendants, as well as relatives of a person in critical condition within the United States.
Participating in a funeral in the United States or arranging for transportation of a close relative's body to Russia.
Students and participants in exchange programs.
More detailed requirements for each category, as well as how to apply, are available on the official website.