Countries where it is better and cheaper to live than in Russia.
To move to another country you don't have to have a few million dollars in your account and get a U.S. or British business visa. There are quite a few countries in the world where life is cheaper than in Russia. And in some of them, the quality of life is certainly no worse than at home. If you have your own property in Moscow or St. Petersburg, you can rent it out and use the money to live in another country. But even without your own property, you can move, for example, by mastering a remote profession. Here are a few countries where you can enjoy a cheap and quiet life.
Belarus
The closest and most affordable option to move. Most people think that Belarus is some sort of deteriorated miniature of Russia. Not quite so. The two countries are similar in many ways, but not in everything.
Advantages
Purity. Anyone who has been to Belarus will confirm that there is much less dirt, garbage and stray dogs on the streets. And this can be observed not only in the center of Minsk, but also in provincial cities.
Roads. The difference in road quality is noticeable after crossing the Russian-Belarusian border. There are a lot of videos on YouTube confirming this fact.
No migrants. 97% of the population of Belarus are representatives of Slavic nationalities. For migrants from Central Asia the country is not as attractive as Russia. Belarus is far away from Uzbekistan and Tajikistan, and salaries here are lower than in Russia.
Quality and tasty products. You can make sure of it without leaving Russia – our stores are full of good Belarusian products. In addition, there is no embargo against the EU in Belarus, so here you can easily buy products prohibited in Russia from Europe.
Geographical location. There are 3 capitals of EU-member-countries within a 600-kilometer radius of Minsk. Moscow and St. Petersburg are within a radius of 900 kilometers. A few hours by car and you are already in Poland or Lithuania. You need about an hour and a half of a flight to your home country.
Where to live
Minsk is the capital, the largest city, the economic and cultural center of the country.
Prices (in Russian rubles)
Dinner at three courses in an average restaurant – 1000 rubles Bottle of beer 0,5 l. – 60 rubles Public transport fare – 20 rubles Monthly rent of one room – 16000 rubles Rent of one square meter of housing – 90000 rubles Flight from Moscow – 2600 rubles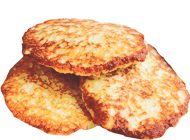 Georgia
Another neighboring country where the cost of living is lower, but not the quality. A citizen of Russia can stay in Georgia for 360 days a year without a visa or special permits.
Advantages
Climate. During the entire winter in Tbilisi there may be only a few frosty days, in Batumi – a few hours. And if you want winter, the mountains are always around.
Picturesque views. Snow-covered Caucasus, sea, palm trees in combination with the unique architecture always pleases the eye.
The absence of corruption. Well, or almost absence. For some this may be a drawback, but it is almost impossible to "agree" with a doctor, a teacher, a police officer or an ordinary civil servant. Everyone is equal before the law and the rules.
Order on the roads. This is a consequence of the previous point. Large fines and deprivation of rights without prejudice and indulgences for several years have instilled respect for the traffic rules.
Hospitality. It's not just a movie cliché. In Georgia, you should always be prepared for strangers to buy you food and drinks.
Rest in Batumi. This city is quite unlike the Crimean and Krasnodar resorts. Here you will not see any miserable stalls with souvenirs, or shouting beckons for boat trips, or peddlers baklava on the beach. Batumi with its quality service, well-kept beaches, cozy restaurants, paved streets and squares is more reminiscent of a European Mediterranean city.
The ease of doing business. In this regard, Georgia ranks sixth in the world. Taxes and fees are lower here than in Russia, and there are practically no bureaucratic delays. Even a foreigner can register a company within an hour.
Where to live
Tbilisi is the capital, the largest city, the economic and cultural center of the country.
Batumi is a picturesque Black Sea resort.
Average three-course lunch at an average restaurant – 700 rubles Bottle of beer 0,5 l – 50 rubles Public transport fare – 12 rubles Monthly rent of one room – 13000 rubles in Tbilisi, 11000 rubles in Batumi Purchase of one square meter of housing – 52000 rubles in Tbilisi, 40000 rubles in Batumi Flight from Moscow – 4700 rubles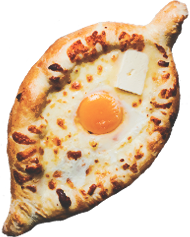 Bulgaria
It is easier to move here than in most other European countries. In the coming years Bulgaria will join the Schengen area, but even now you can get in on a Schengen visa. It is very easy to adapt here – the older generation knows Russian, but it is also easy to learn Bulgarian.
Advantages
Climate. Bulgaria and Georgia are located in identical latitudes on different coasts of the Black Sea. Therefore the climate in both countries is almost the same.
Safety. It is safer here compared not only with Russia, but with most Western countries. The number of murders per 100 thousand inhabitants is lower in Bulgaria than in Germany, Britain, France, Finland, Canada and, of course, the United States.
Low taxes. One of the easiest ways to emigrate to Bulgaria is to start your own business. Many Russians own beauty salons, mini-hotels and tourist firms here. The rate of income tax as well as income tax is only 10%.
Where to live
Sofia – the capital, the largest city, the economic and cultural center of the country.
Varna is the largest Black Sea resort.
The three-course dinner at an average restaurant – 1000 rubles A bottle of beer 0,5 l – 50 rubles Public transportation – 60 rubles Monthly rent one room – 20000 rubles in Sofia, 13000 in Varna Purchase of one square meter housing – 85000 rubles in Sofia, 60000 in Varna Flight from Moscow – 2000 rubles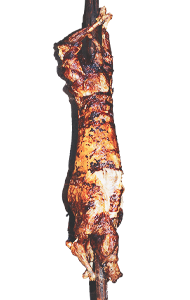 Mexico
You do not need a visa for staying in this country with a Russian passport, you can get a special permit online, and you can live in Mexico for 180 days. At the end of the term you can travel to neighboring Cuba or Guatemala, with which Russia also has a visa-free regime, and then return to Mexico. This state ranks fourth in the ranking of the best countries for immigration.
Advantages
Perpetual summer. The climate here is much better than even Georgia and Bulgaria. Lovers of heat and sea can settle in the tropical resorts of Merida or Cancun. And in alpine Mexico City, you can forget about the heat and the cold. All year round the temperature here fluctuates around 10-20 degrees Celsius.
Proximity to the U.S.. There are regular low-cost flights from Mexico City and Cancun to all major cities in the United States. In just a couple of hours you can reach Los Angeles or Miami.
Caribbean resorts. Cuba, Costa Rica, Panama and other paradisiacal destinations are also a couple of hours' flight from Mexico.
Cuisine. Real burritos, guacamole, fajitas, and enchiladas are not delicacies here, but traditional dishes. The warm, humid climate allows you to eat a variety of fresh fruits and vegetables all year round.
Where to live
Mexico City is one of the largest urban agglomerations in the world with a population of about 20 million.
Cancun is a tropical resort on the Caribbean coast.
Average three-course dinner in an average restaurant – 900 rubles Bottle of beer 0,5 l – 65 rubles Public transportation: 17 rubles Monthly rent of one room – 25000 rubles in Mexico City, 15000 rubles in Cancun Rent of a square meter of housing – 130,000 rubles in Mexico City, 55000 rubles in Cancun Flight from Moscow – 23000 rubles
Top 9 countries for a comfortable life
A residence permit or citizenship in a country with a high standard of living paves the way to greater comfort. The concept of comfort for everyone is different: one important career prospects, others – loyalty to foreigners, and someone wants to give their children a prestigious education.
We have put together a guide to the best countries to live in and their migration policies. We tell you which countries have generous employers, where the happiest people live, and where they give quality education.
Countries with the most comfortable conditions for foreigners
Singapore – high quality of life
New Zealand – friendly atmosphere.
Switzerland – better salaries
Germany – quality education
Spain – opportunities for investors
High quality of life countries
Canada – leader in quality of life
Luxembourg – business opportunities
Austria – comfortable cities
Finland – happiest people
Frequent questions
Russia is among the top 3 countries in the number of citizens living abroad. 7% of Russians – 10.8 million people live abroad. In 2020, 440 thousand people moved abroad – a record figure for the past eight years.
Malta, Montenegro, Spain, Greece, Portugal and dozens of other countries offer residence permits for investment. Comfortable conditions have been created for foreigners: simplified business registration procedures, tax benefits. A bonus is the opportunity to travel freely around the world.
The best countries, according to Immigrant Invest, to travel freely, get a prestigious education and do business abroad
When choosing between programs, investors are guided not only by the amount of investment or timing of paperwork, but also by the ratings.
Let us tell you how to move to countries ranked high in quality of life, and why they attract foreigners.
Top 10 countries by the number of citizens living abroad, million people
Countries with the most comfortable conditions for foreigners
Switzerland, Singapore, New Zealand, Germany and Spain are the best countries for work and life, according to the survey Expat Explorer by HSBC Bank. The study was attended by 20 thousand people from 100 countries.
States were evaluated on three criteria:
Economy – business conditions, career prospects, unemployment rates.
Comfort for the family – availability of medicine and education, spending on children.
Standard of living – safety, culture level, ability for foreigners to integrate into society and make friends.
The top 10 countries with the best living conditions for foreigners HSBC also includes Qatar, Netherlands, Australia, Canada and Ireland.
None. But with a residence permit and a second citizenship – no visas and no problems. Sign up for the newsletter with verified industry news.
Singapore – high quality of life
Singapore ranks in the top 3 best countries on several parameters: business conditions, competitiveness, wages.
According to HSBC bank estimates, Singapore is the leader in terms of living standards and income for foreigners. The average salary of foreign specialists here is $162,000 per year.
The most sought-after professions in Singapore are IT specialists, doctors, engineers and foreign language teachers.
Singapore's main business partners are China, Hong Kong, Malaysia, Indonesia, Japan, USA, therefore employers are interested in foreign specialists with work experience in these countries.
Singapore in international rankings
New Zealand – friendly atmosphere.
New Zealand ranks third in the ranking of countries that are comfortable to live in. Every second respondent noted the friendliness to foreigners.
The country's advantages also include good ecology, rich culture and economic stability.
According to estimates of HSBC, foreign specialists in New Zealand on average earn $ 88,041 a year. Foreign specialists are attracted to work in the tourism business and agriculture. They are often employed in education, health care and forestry.
In addition to the ranking of HSBC, New Zealand is among the top 10 countries with the highest standard of living. The index is calculated annually by Numbeo, which collects and analyzes data from public sources and conducts surveys.
The portal compares 226 countries of the world according to several criteria: purchasing power, safety, availability of medicine, cost of living, climate and degree of environmental pollution.
Switzerland – better salaries
According to the HSBC, 82 % of foreigners reported a significant improvement in their standard of living after moving to Switzerland. The economic and political stability of the country was a key factor in the confidence of 80 % of the respondents. They also noted that they feel safe.
Switzerland is known for its good environment. After moving to Switzerland, 70% of respondents began to lead an active lifestyle and spend more time outdoors.
The main disadvantage of living in Switzerland is the high cost of rent and purchase of real estate. Education and medical services will cost more than in other EU countries.
The average income of foreigners who work in Swiss companies is $ 203 000 a year. At the same time to get a job and a residence permit can not everyone: the demand is for specialists in promising areas, such as IT, medicine or finance.