What to bring as a gift from Cyprus: 20 memorable and striking ideas.
Sunny Cyprus is a wonderful island, amazing with its natural beauty and hospitality. The Greeks, the Romans and the Turks had their share in shaping the Cypriot culture, so it's always fun to explore and get acquainted with the architecture, life and traditions of the locals. A place steeped in ancient myths and legends leaves no one indifferent.
What to bring from Cyprus? This is a question not once asked by travelers planning a vacation on the island. To avoid this question, Kidpassage has prepared a list of possible souvenirs that you can buy in the homeland of Aphrodite. We hope this selection will be useful to our readers.
Content: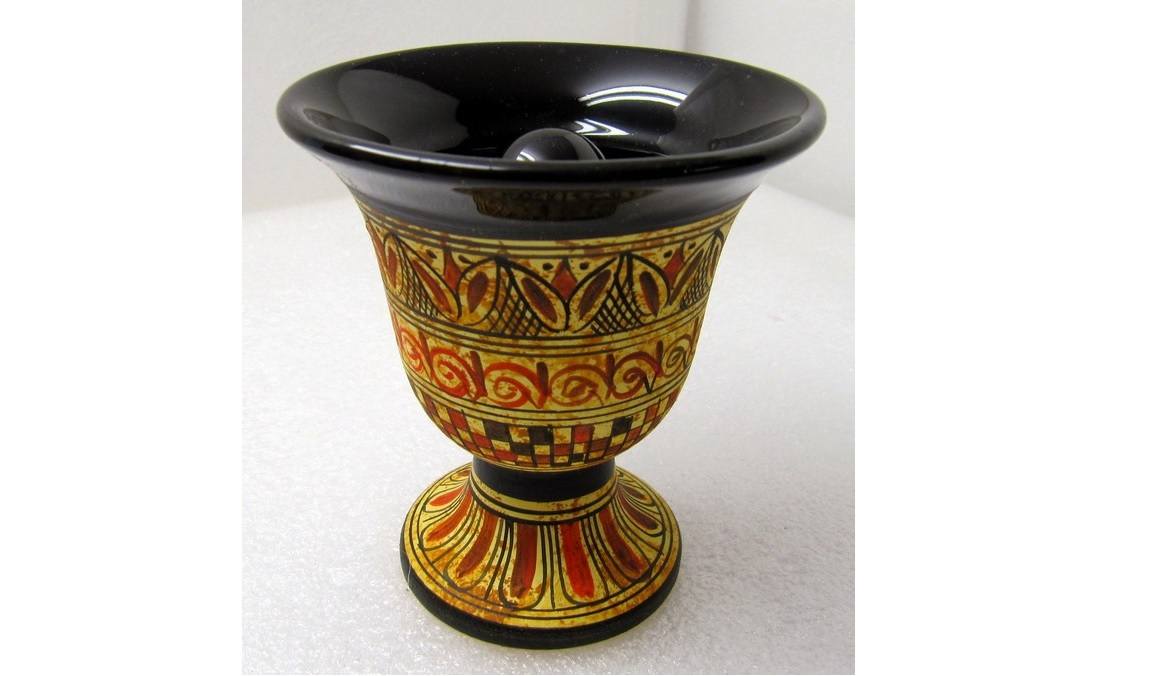 What to buy in Cyprus: a list of traditional gifts
Cyprus used to be one of the most developed port centers in Europe. Today in Cyprus, trade is not the main purpose, mainly people go there to rest. However, this does not mean that tourists leave the island empty-handed: Cypriots have something to surprise their guests. What souvenirs are brought from Cyprus? Here are a few options for Cypriot souvenirs:
1. Pomos idol
Pomoss idol is an ancient sculpture from the village of the same name on Cyprus. It has been in the ground for 5,000 years and is now on display at the Archaeological Museum of Nicosia. It is a figure of a woman with her arms outstretched to her sides. In prehistoric times, the idol was considered a symbol of fertility, it was worn as amulets. Nowadays, in many souvenir shops you can find ceramic or glass figurines depicting the Pomos idol.
In 2020 the Belgian Mint, on behalf of the Central Bank of Cyprus, minted a bimetal 2 euro commemorative circulating coin – Pomos Idol. This coin goes into circulation from time to time.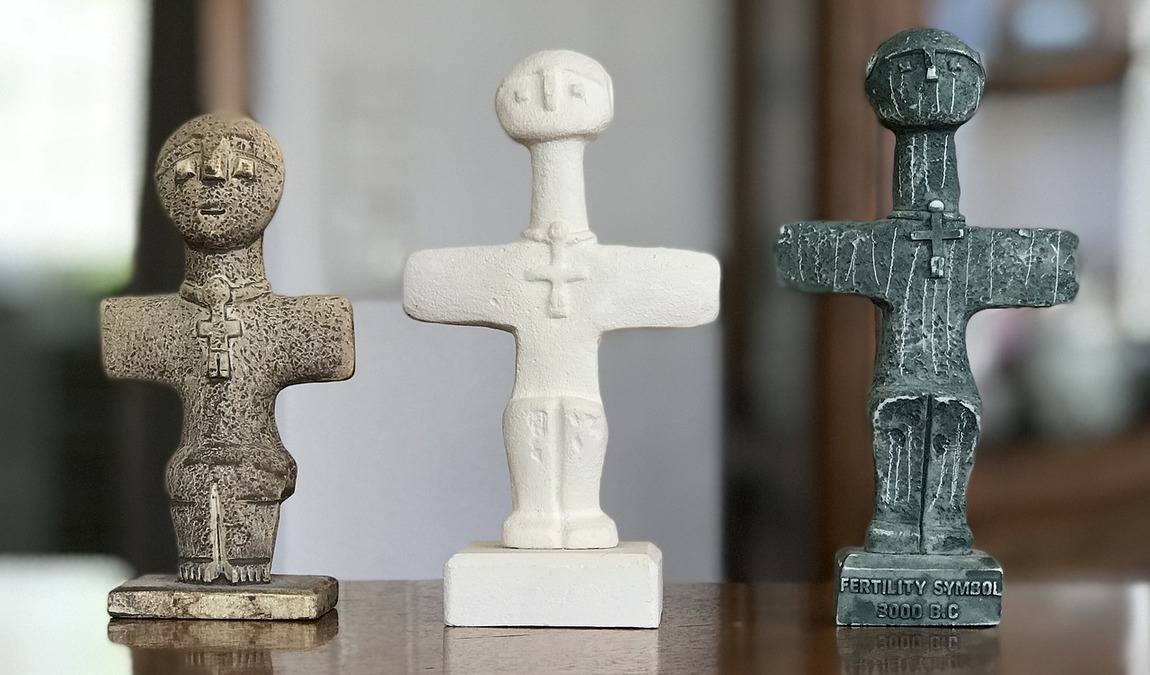 2. Religious paraphernalia
For many centuries Cyprus has been a major Orthodox center. Thousands of tourists visit the island every year on pilgrimage. Nearly every monastery has a church shop, where you can buy icons (handwritten or printed), all kinds of church utensils, carved crosses, candles and other trappings.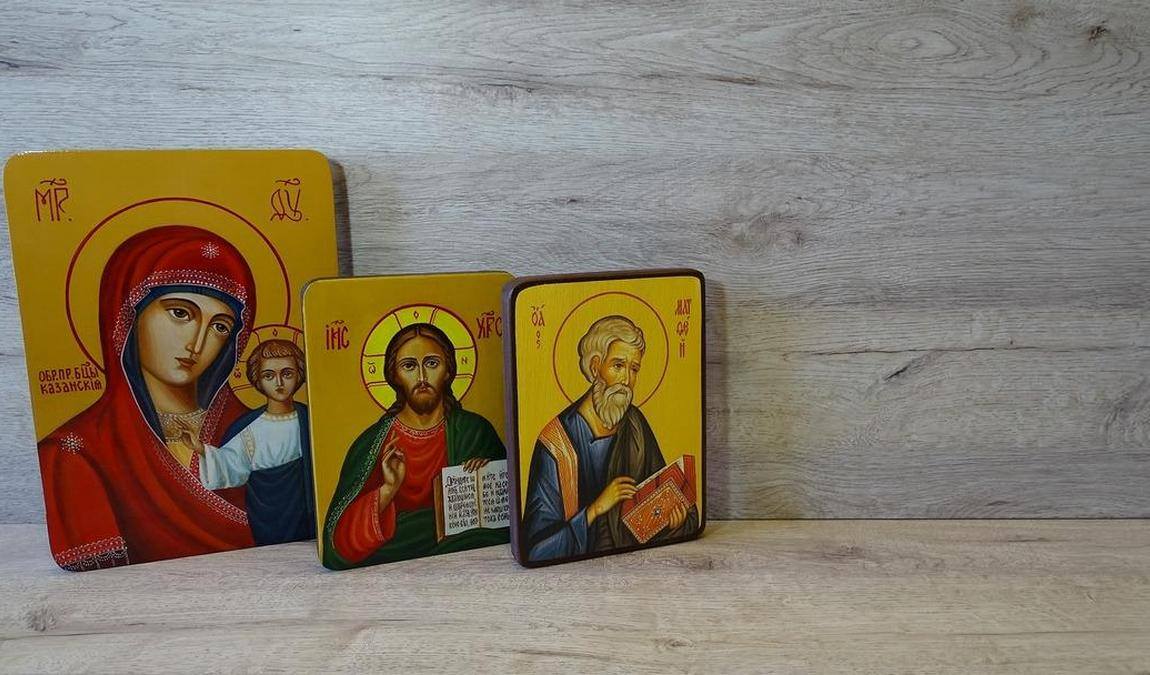 3. Ceramics
The processing of clay and production of ceramic products on the territory of modern Cyprus was conducted since the VIII millennium BC. In Europe the Cypriot pottery became especially popular in the XIV century. Pots, jugs, figurines, made by modern Cypriot potters – a great idea for a souvenir from Cyprus.
4. Leather goods
Leather craftsmen from Cyprus have been known for a long time. Their products are still highly valued in many countries around the world. Tourists especially like the leather belts. On the island, by the way, they are made the longest in the world – over 1.5 meters (if the buyer wishes, of course, the craftsman can cut the product). No less interesting option will also be fashion accessories, such as handbags, purses and wallets, belts, CD cases and shoes.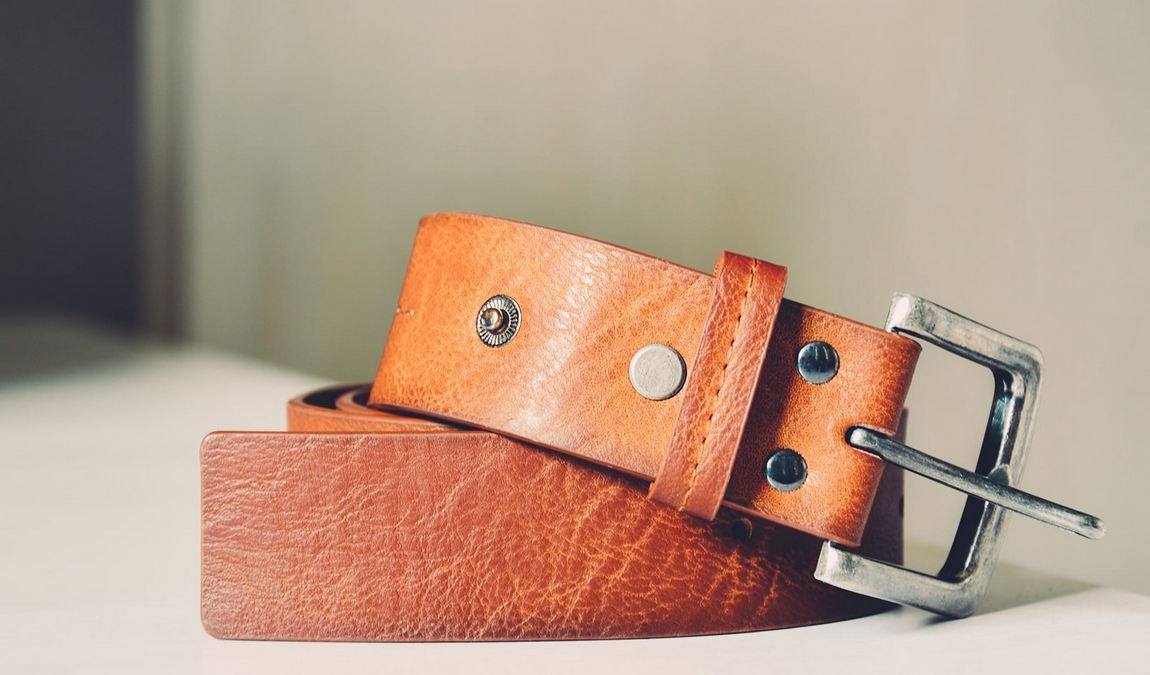 5. Pythagoras Bowl
Pythagoras' cup (or "mug of greed") is the most amusing souvenir you can buy only in Cyprus. It is said that Pythagoras invented this cup so that all the slaves would drink the same amount, since there was a shortage of water on Samos. The way it works is this: in the middle of the cup there is a column. If you pour the liquid above the level of the column, it will start to flow out.
Edible gifts
Cyprus is a relatively small island with a mild subtropical climate, excellent for agriculture. Wondering what to bring from Cyprus as a gift to treat your family and friends with real Cypriot delicacies? Then here is a sample list:
6. Olives and olive oil
This product is brought from Cyprus by all tourists without exception. The country is the leader in the export of olives, so undoubtedly they are among the best in the world. Let us tell you more about them:
The inhabitants of the island called the local olives the key to their longevity. The most popular variety – "Koroneiki" (small olives, which are most often used for canning). You can buy fresh or canned olives, but then they must be vacuum packed;
oil should preferably be bought in small oil mills (there are such in many Cypriot villages). During the autumn and winter months (October-March), the islanders harvest and process their crops, obtaining mostly straight-pressed oil (extra virgin oil). Most creamery owners are happy to show their visitors the process of oil production and even offer to take part in it.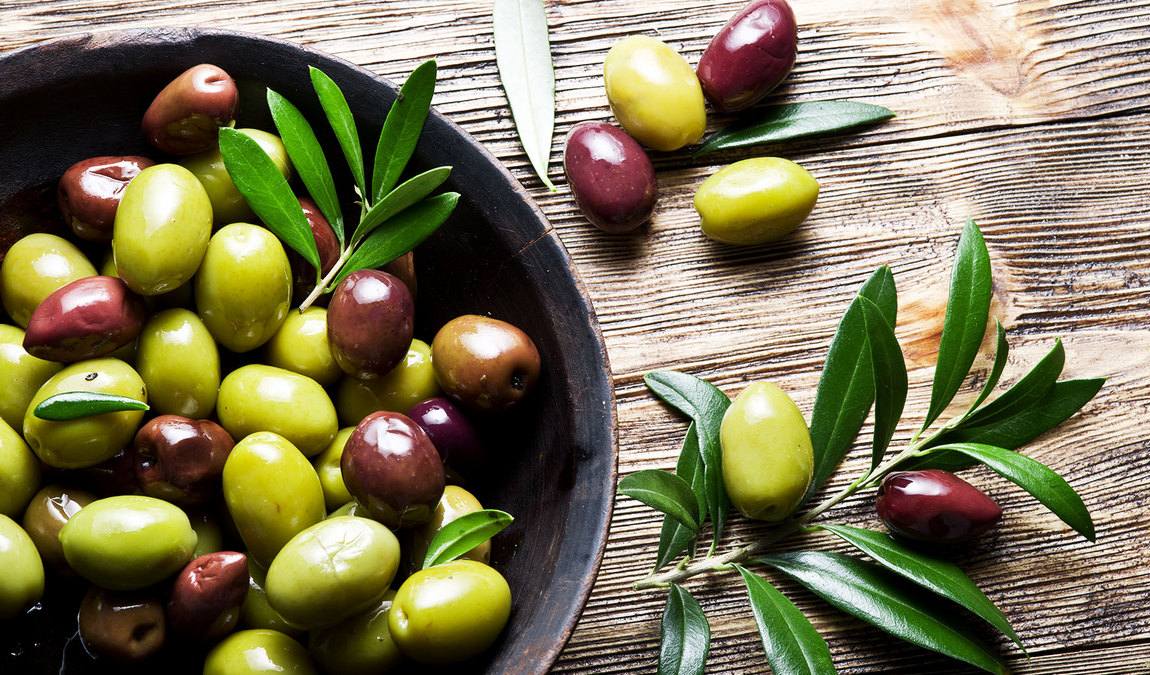 7. Wine
It is impossible to visit Cyprus without tasting the local wines. And once you've tasted them, you can't deny yourself the pleasure of buying a couple of bottles as a gift for your family and friends. The main vineyards on the island are located near the cities of Paphos and Limassol. "Mavro", "Xinisteri", "Marateftiko" and especially "Kommandaria" (the ancient Greek poet Hesiod mentioned it in his poems) are the best wines in Cyprus.
8. Zivania
Zivania is a popular strong drink on the island. It is made on the basis of squeezed grapes. In fact, it is a grape vodka of 45% strength.
9. Cheese
The most famous type of cheese in Cyprus is Halloumi. It is made from the milk of cows, sheep and goats. This national Cypriot product has a soft texture and characteristic salty taste. It can be grilled, fried, served as an appetizer with wine or added to salads. In addition to the usual kind, the aged kind (labeled ΩΡΙΜΟ) is very popular. It is harder and more salty in taste. Unlike the usual halloumi, it is marinated in brine for several months. It is worth noting that this type of halloumi is not fried. Locals eat it with watermelon or melon.
In addition to halloumi, Anari (analog of the Italian ricotta) and feta cheeses are popular in Cyprus.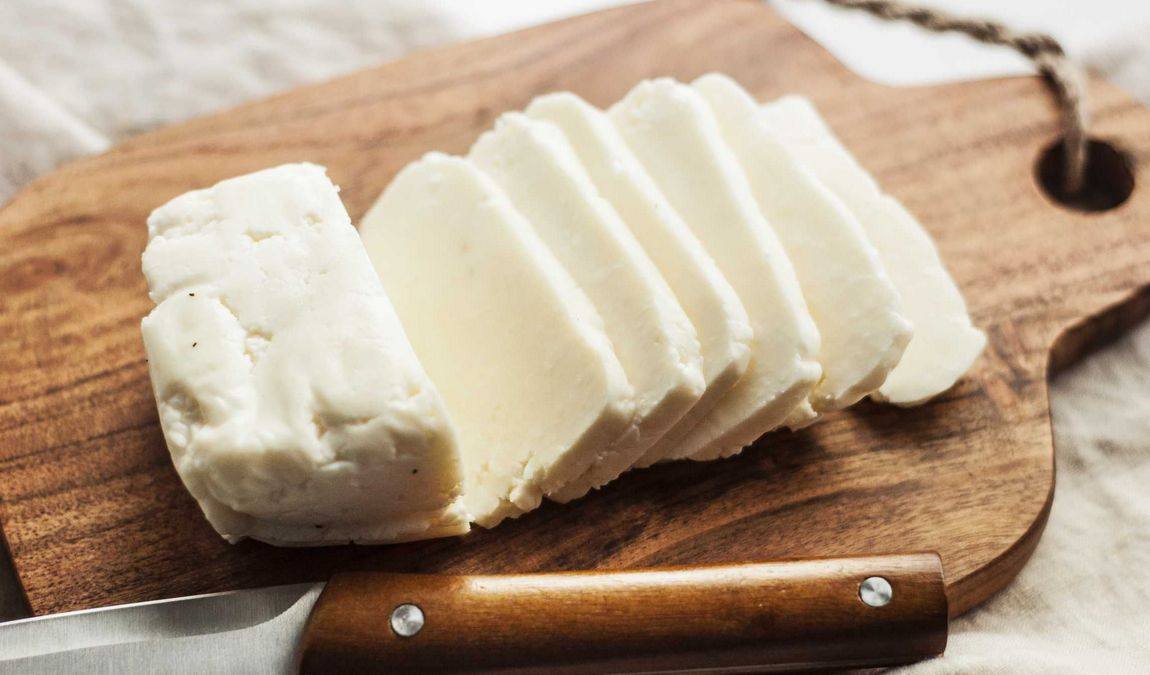 10. Spices
Spices in Cyprus are as popular as olives. They are brought from Cyprus individually, in the form of sets of different spices and by weight, but the latter option is not very suitable for transportation. Tourists usually buy ready-made sets of 10 mixtures, but we recommend to pay attention to the Cypriot oregano, which is actively used in the preparation of traditional dishes.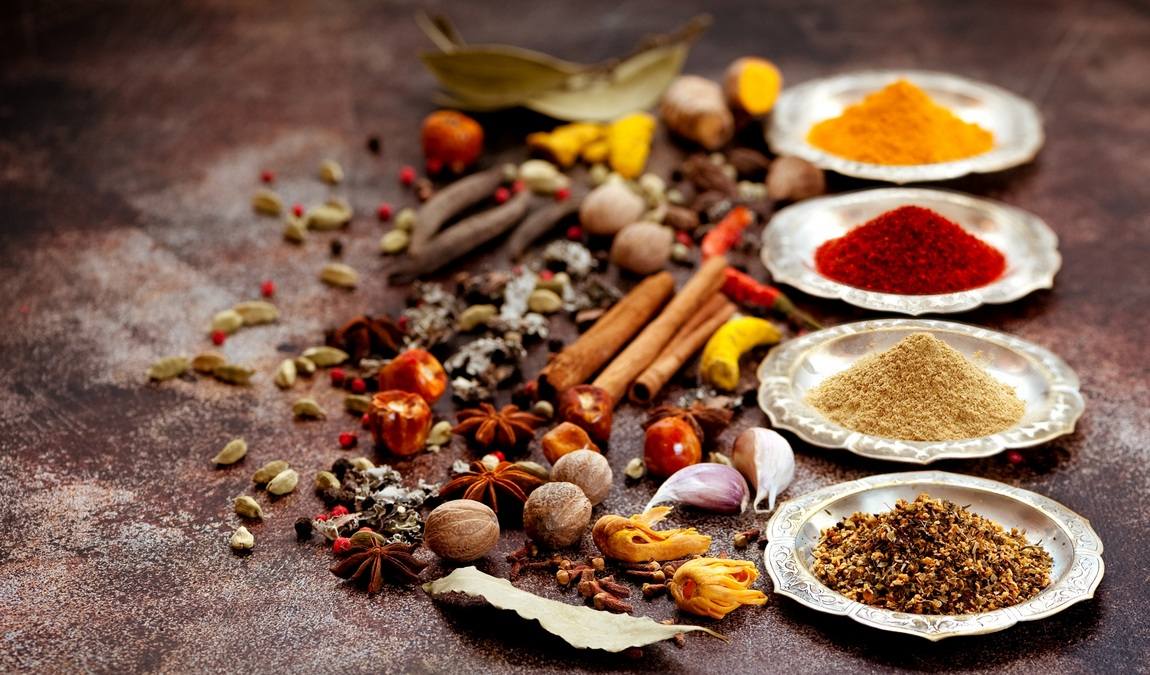 Delicious souvenirs from Cyprus for children
In Cyprus, little sweet-tooth kids and their parents have a lot to do. Cyprus markets abound with exotic fruits, different kinds of nuts, and oriental delicacies (under the influence of Turkey). What to bring a child from Cyprus? The answer is simple – sweets!
11. honey
According to most tourists, the honey in Cyprus is somehow special, fragrant and very tasty. Of all the varieties of honey produced on the island, it is worth highlighting:
Pomeranian – collected from citrus fruits: oranges, mandarins and lemons. It is characterized by a pleasant aroma and no less pleasant taste. It contains iron, magnesium, copper and amino acids;
thyme – one of the most expensive honeys;
lavender – a great honey with a positive effect on the nervous system;
Eucalyptus honey has a woody aroma.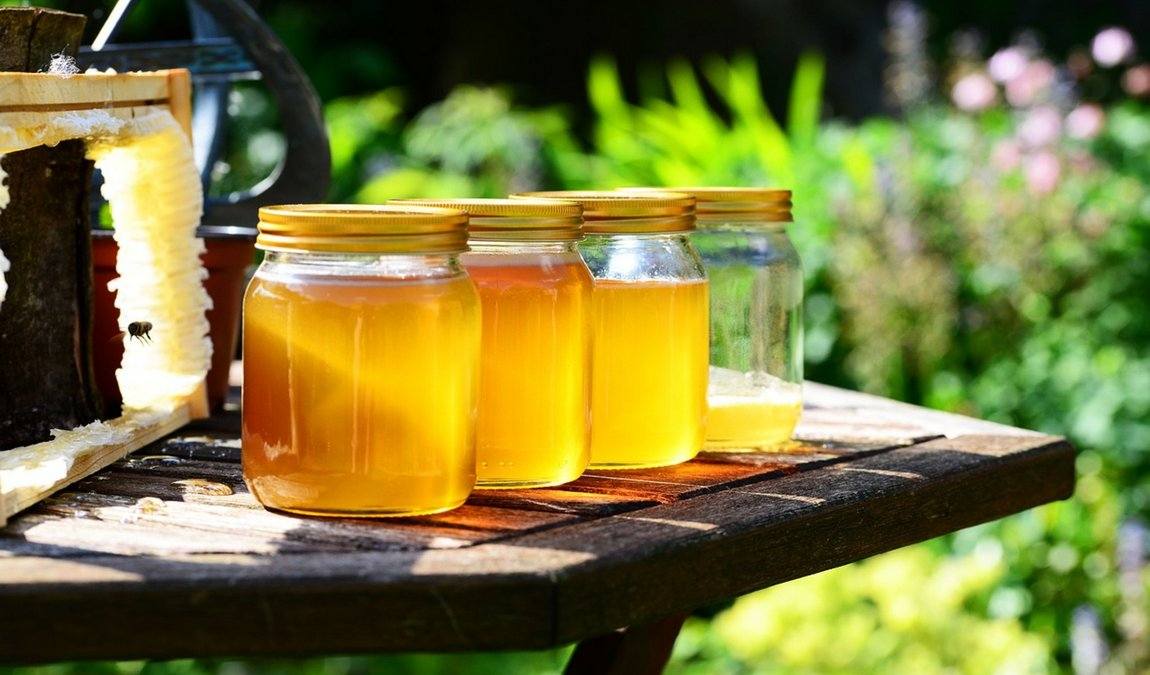 12. Jam
Jam holds an honorable place in the Cypriot food culture. In Cyprus, fruit, berry, nut and even vegetable jam (for example, from carrots and eggplant) is brewed. A fragrant treat made of Damascus rose petals should be singled out.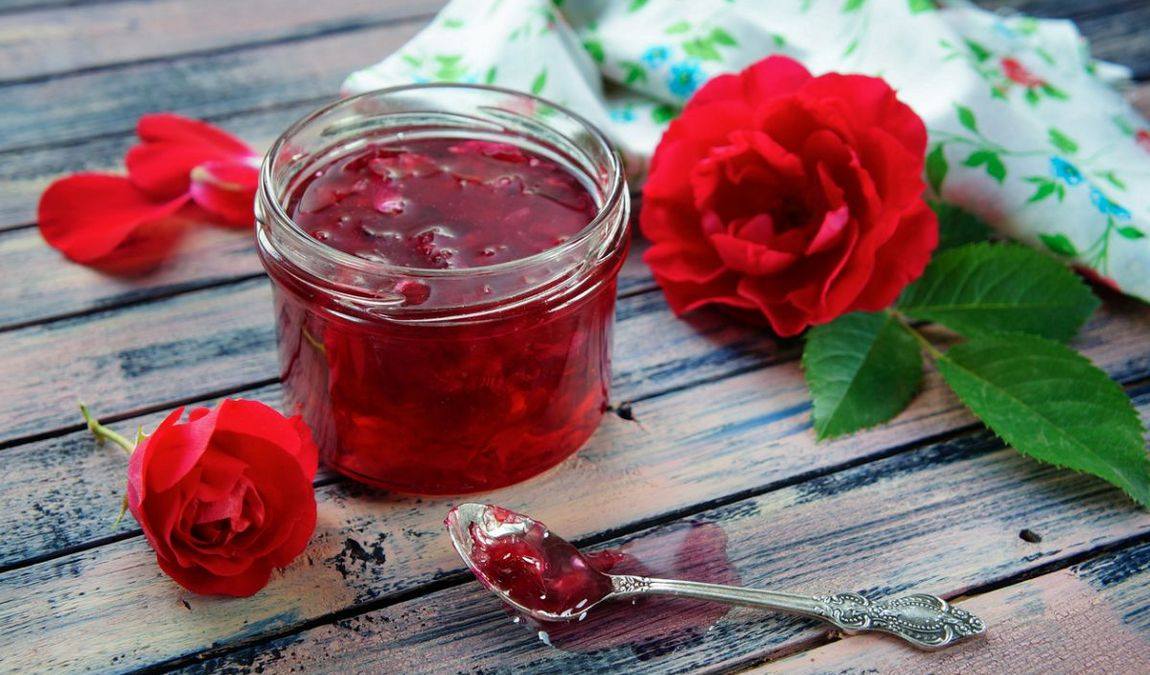 13. Carob fruit delicacies
This legume family plant has been grown in Cyprus for centuries. The locals call it the "black gold". Cypriots are happy to eat the unusual fruit of the plant. The most favorite product of the carob bean in Cyprus is syrup. It is put in dough, yogurt, ice cream, cottage cheese. The second option is a drink that somewhat resembles cocoa. And another option is chocolate, which, by the way, is suitable for people with allergic reactions and diabetes.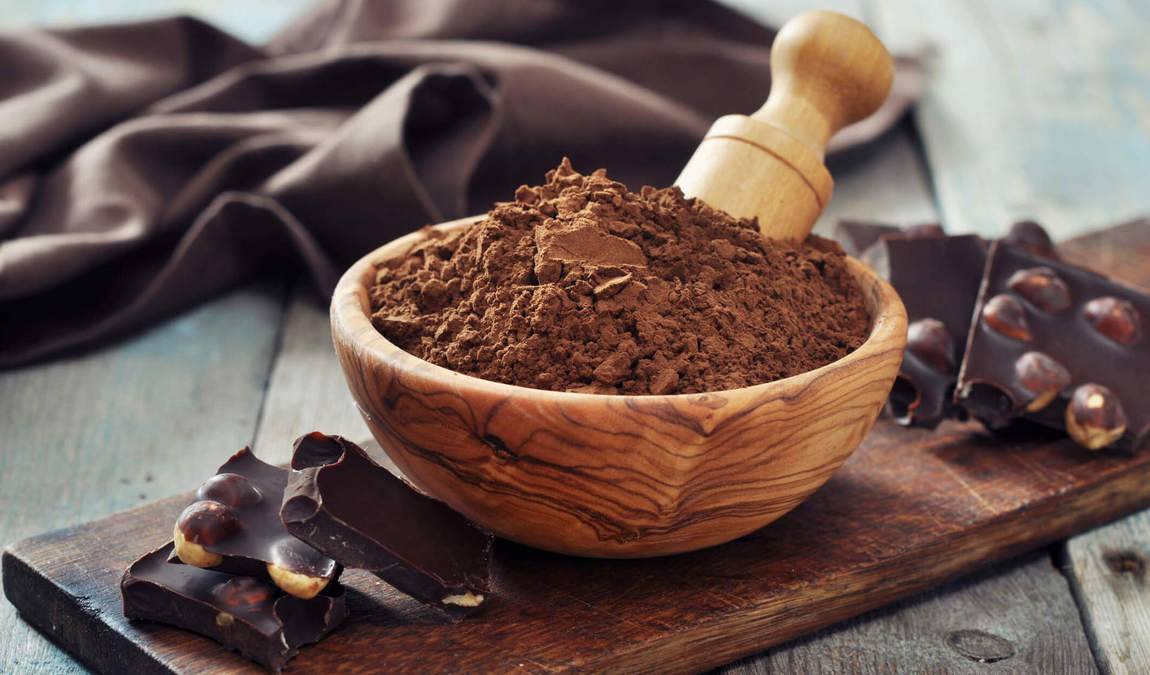 14. Nuts
In Cyprus bazaars you will find a huge variety of nuts, including walnuts, hazelnuts, almonds, pecans and macadamia. And Cypriots are also very fond of nuts in a variety of sugar syrups.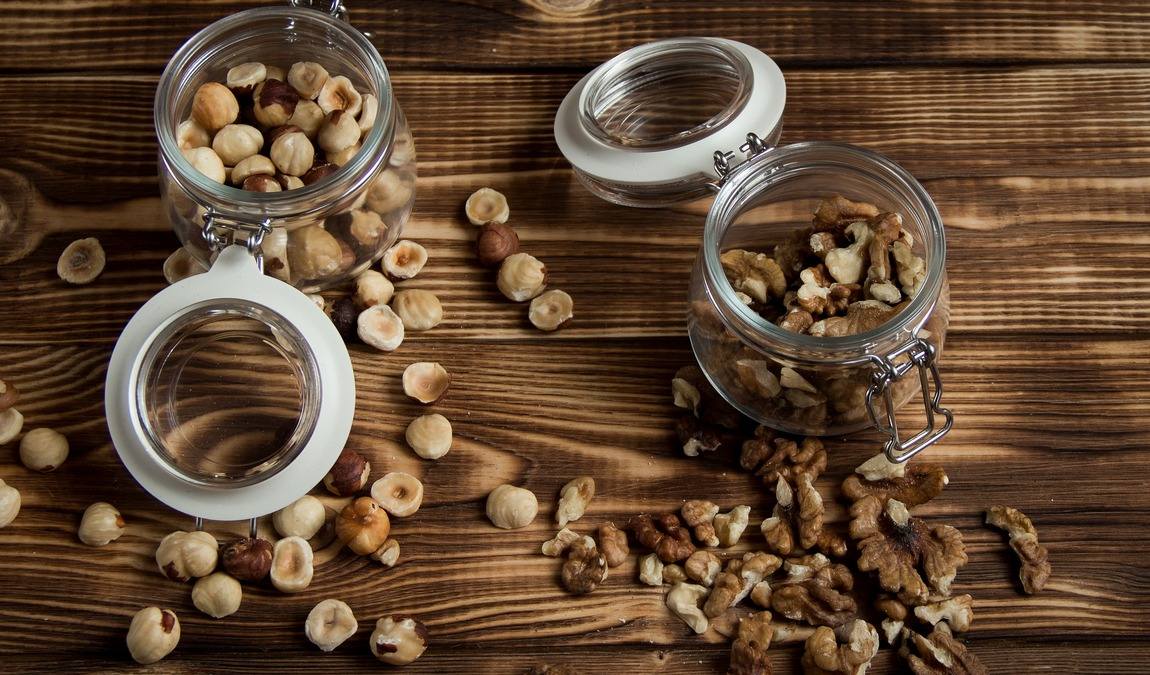 15. Cyprus sweets
The Cypriot sweets are something unimaginable. We will name just some of them (but believe me, you will want to buy them all at once):
Rahat-lukum (Lukumi) – in Cyprus, it has a variety of flavors: mint, orange, strawberry, pink, lemon. It is more advantageous to buy by the weight;
Baklava is a traditional oriental sweet, better known as baklava;
quinoa-pasto is a quince boiled in sugar syrup with lemon juice. The consistency of this delicacy is more like a sweet quince jelly;
sujukos is the Cypriot version of churchella (nuts in thick grape juice mixed with a little flour and honey);
poukeria, a Cypriot sweet with cheese and cinnamon;
Muhallebi, a cornmeal-based dessert with rose water and ice cream.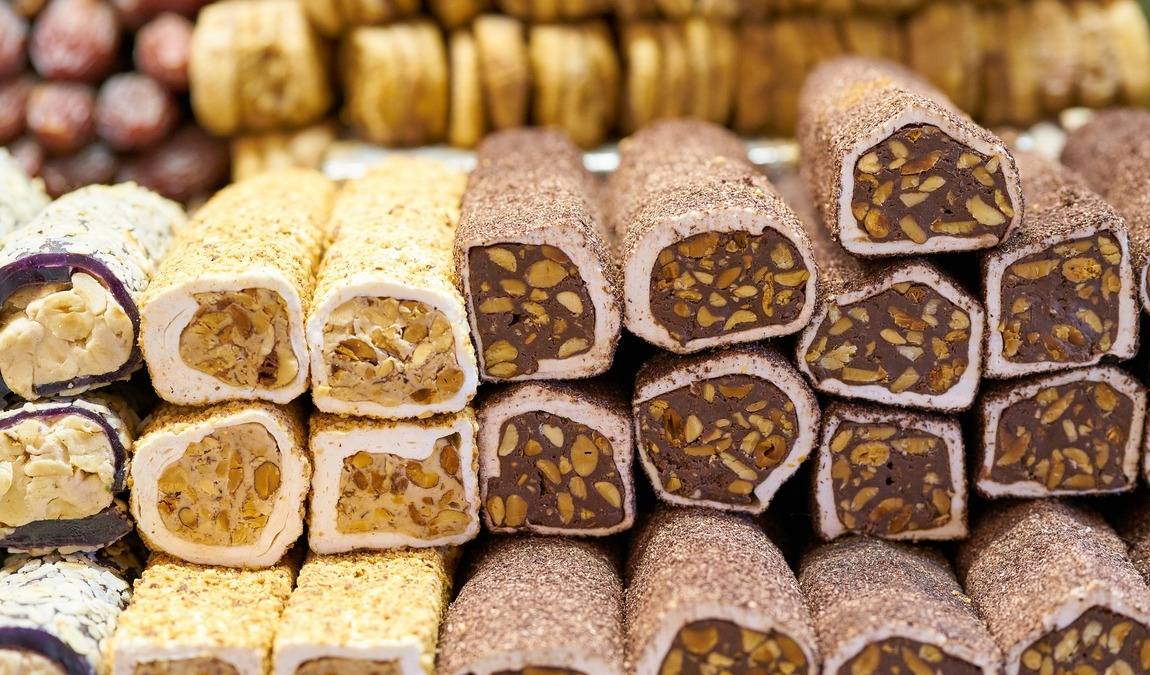 Gifts from Cyprus for women
Cyprus is a very popular resort, especially the citizens of the CIS countries choose it for vacation. However, in addition to swimming in the sea and long relaxation in cafes, the fair sex have an opportunity to "shop" well in Cyprus. What can you buy in Cyprus as a gift to yourself? Here are some interesting options:
16. Fur coat
The leading center of fur coat sales in Cyprus is Limassol. For fur coats also go to Paphos and Nicosia (the capital of the island). Stores often feature products from Greek and Italian factories, and the prices are much lower than in the CIS countries. By the way, you can buy a good coat, not only in branded chain stores, but also in private shops.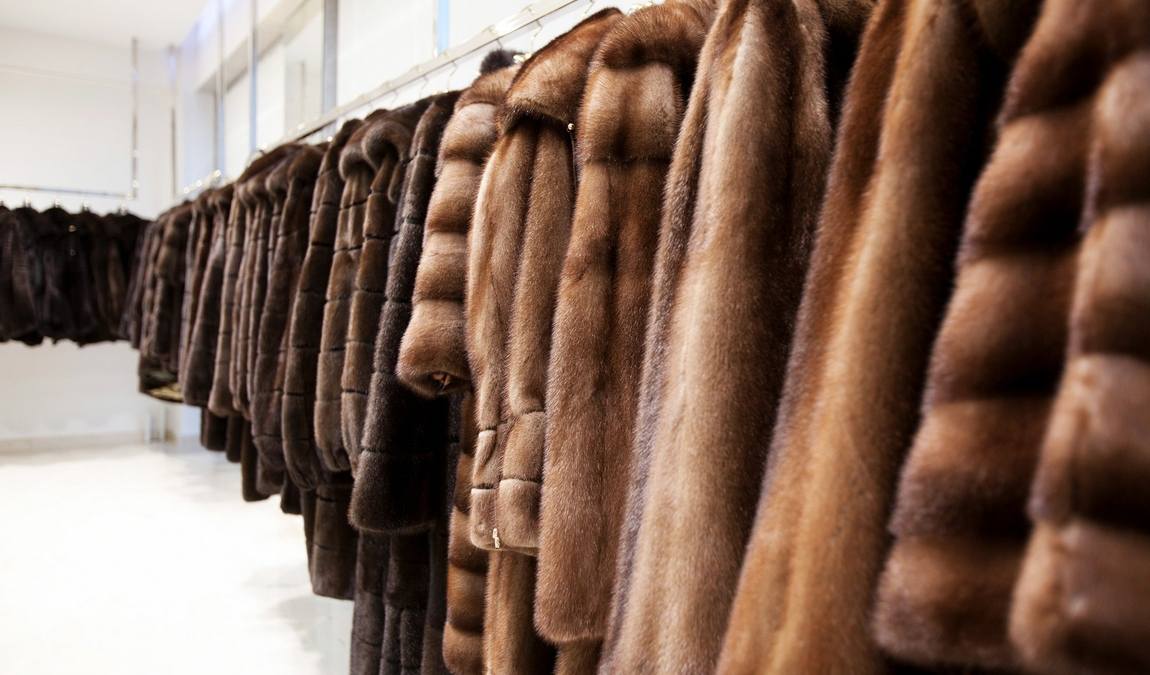 17. Cosmetics
Cyprus is famous for the production of cosmetics from natural ingredients: citrus fruits, honey, rose water and olive oil. Soaps and creams with the addition of spices or donkey milk, flower water, scented lotions and gels – such pleasant, and most importantly – useful souvenirs will be glad to all women. In addition, you can visit with a tour "Pink Factory" in the village of Argos to see how natural cosmetics are created, and then choose gifts for yourself and your family in a souvenir store.
The most famous Cypriot cosmetics manufacturers are Korres and Apivita.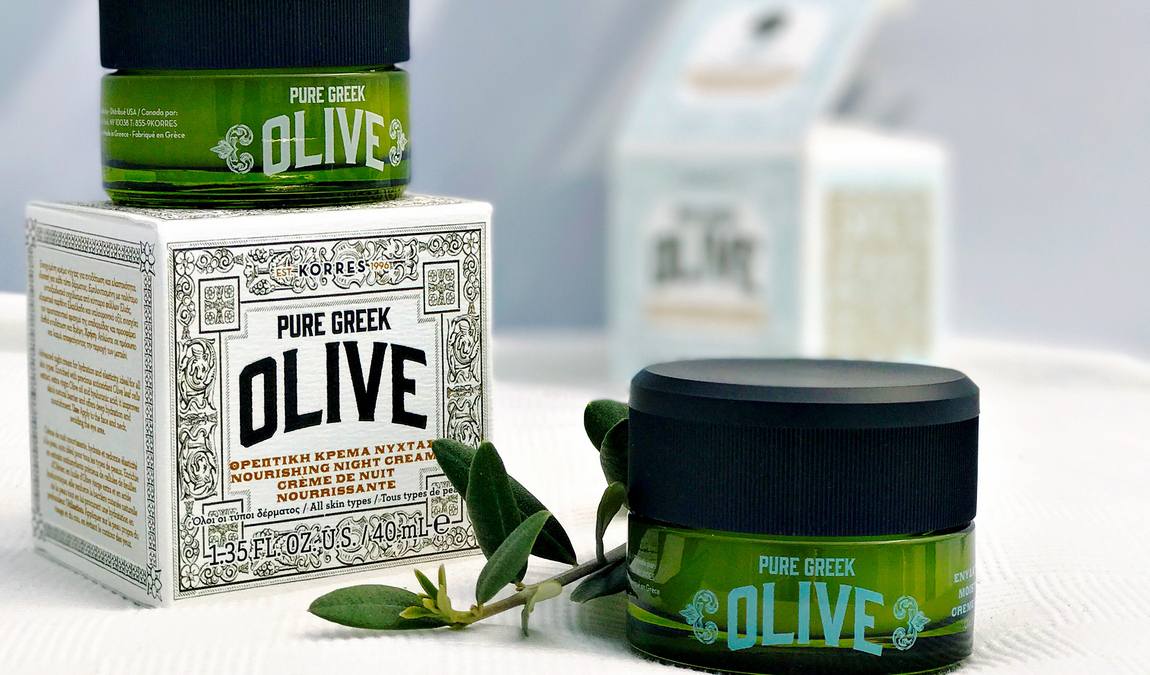 18. Silver jewelry
The inhabitants of the small Cypriot mountain village of Lefkara have been producing women's silver jewelry for more than five centuries. The technique they use is called filigree. It allows you to create from thin silver strands of almost weightless rings, bracelets, earrings, necklaces. To prevent silver from turning black over time, craftsmen often coat the piece in white gold.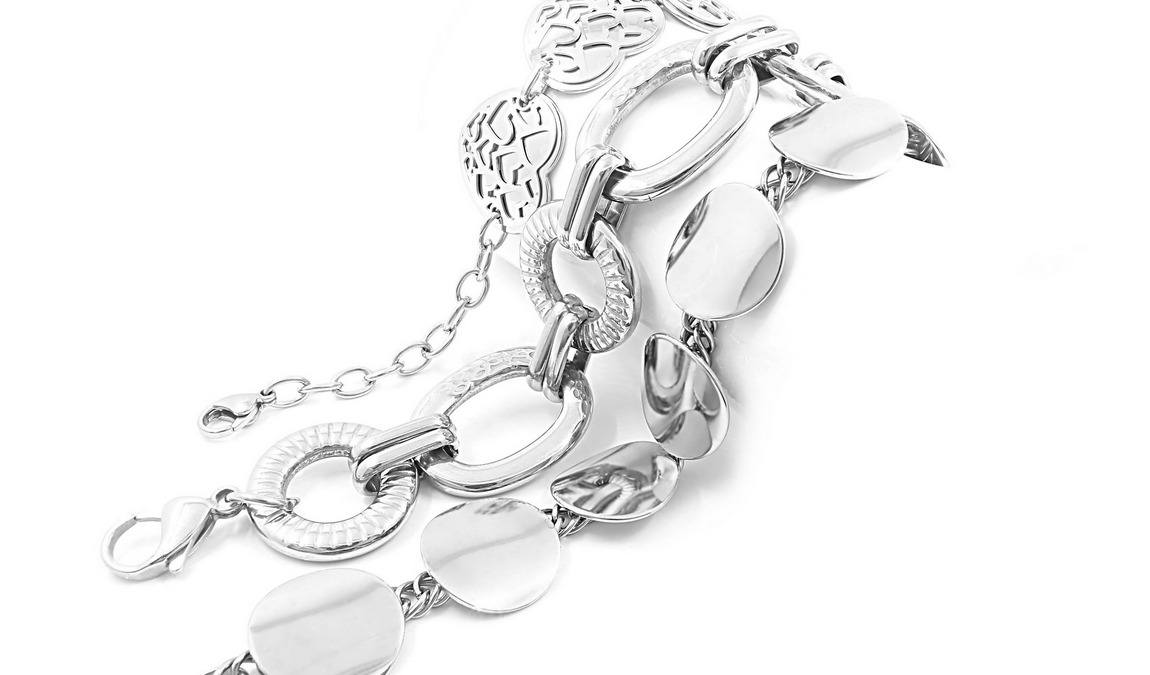 19. Sea Sponge
Souvenirs from Cyprus, such as natural sponges extracted from the bottom of the sea, are very popular. When dry, they are quite unpleasant to the touch tough sponges, but as soon as you dip them in water, they become soft and silky. The service life of such sponges is up to 10 years.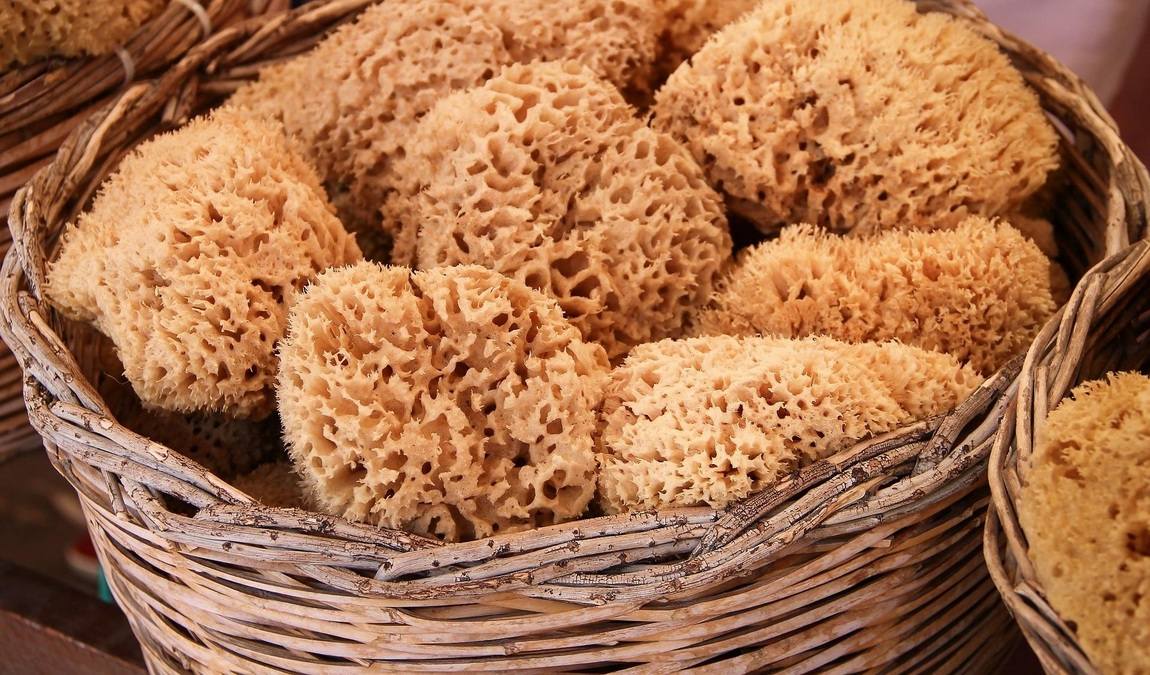 20. Lace and embroidery
The settlement of Lefkara is famous not only for the processing of silver. Local craftsmen are also engaged in lacemaking. By the way, Lefkari lace is recognized as a cultural heritage of UNESCO. Another settlement known for its hand embroidered products – the village of Omodos. Local craftsmen create embroidery in the technique of "knot to knot", decorating with it clothes, household items, and even furniture.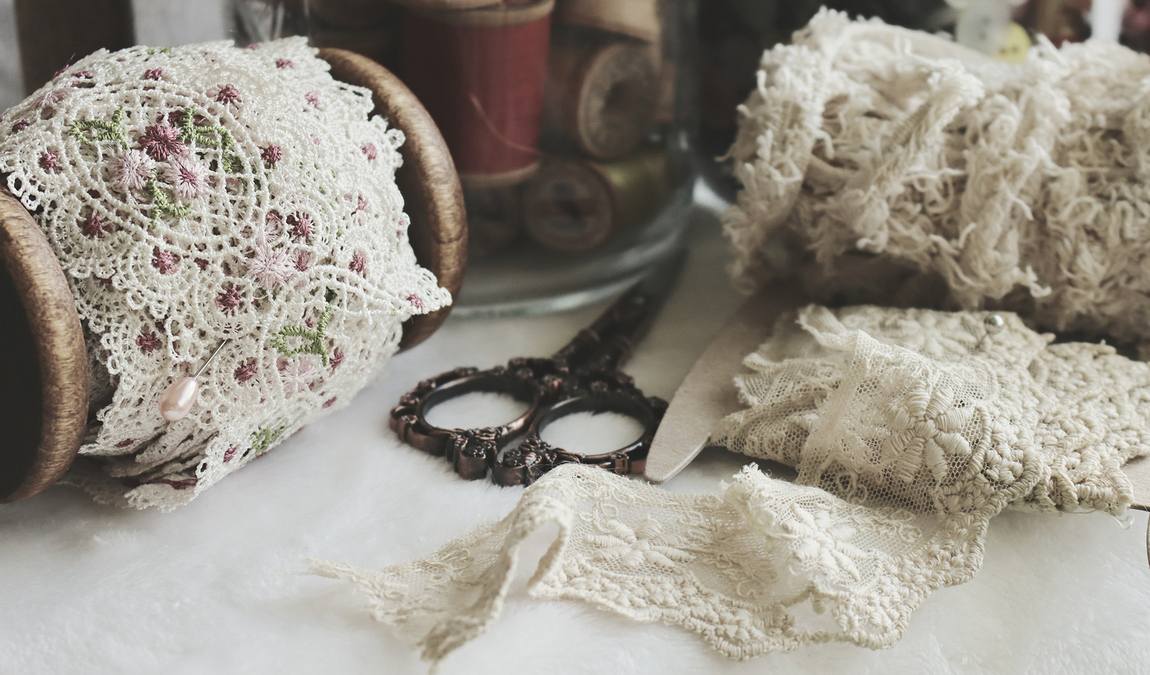 What can't be taken out of Cyprus
With the question of what gifts to bring from Cyprus, the situation is more or less cleared up. Finally we need to know what you can't take out of the island, and what kinds of purchases require special permits.
It is strictly forbidden to take out of Cyprus:
items found in the territory of active archaeological excavations, which include stones of all sizes;
Crustaceans, molluscs, corals collected from the shoreline or the seabed.
Souvenirs, for the export of which permits are required from the relevant authorities:
Antique items, works of art and items with national heritage status. They should belong to the first category, but in theory such souvenirs can be taken out of the country with special documents issued by the Department of Antiquities of Cyprus;
wild plants and fauna. They can be exported only with permission of Cypriot authorities for environmental protection.
As you see, in Cyprus unusual gifts can be picked up without exception to all family and friends and that's without banal magnets, flags, mugs and t-shirts. Cypriot souvenirs will please even the most demanding tourist, and local delicacies, no matter how many you buy, it's still not enough. Want to find out? Welcome to Cyprus!
What to bring from Cyprus – the prices of gifts and souvenirs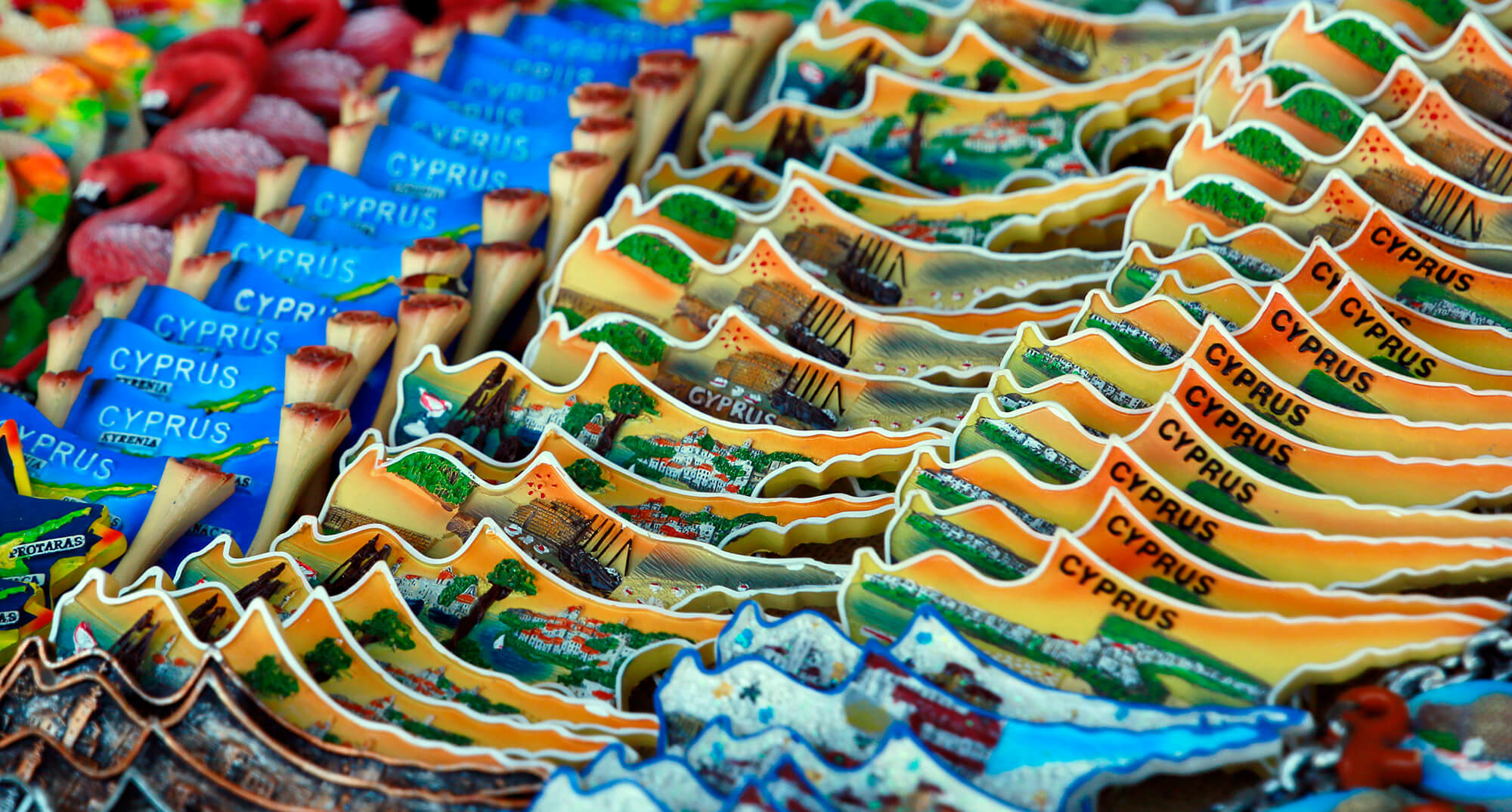 Ideas about what to take back to Cyprus for yourself or as a gift. Prices for souvenirs – from olives and cheese to carob syrup and honey. Tips from tourists, where to do bargain shopping.
Look for author's interesting tours on Sputnik and Tripster sites. Individual and group, without crowds of tourists and in Russian.
Content:
Cyprus olives.
There are more than 2 million olive trees on the island. Some of them are the real longevity and live up to 2.5 thousand years. About 80% of all trees are cultivated, so on the emblem of Cyprus is an olive branch.
In the stores and markets sell excellent quality olives. Their quality is superior to the most famous Greek and Spanish varieties. You can immediately distinguish Cypriot olives from those that are in our stores. They have a special delicate texture and great taste.
Green olives are picked slightly unripe and sold seedless. Black olives are fully ripe and are used for eating and making oil. Tourists bring from Cyprus fresh, pickled and salted olives. According to reviews, dried and fruit stuffed with anchovies, eggplant and nuts are good.
Price . 1 kg of fresh olives costs 2-6 euros, and canned olives cost 2-3 euros.
Advice . Take vacuum-packed or jarred olives for the trip.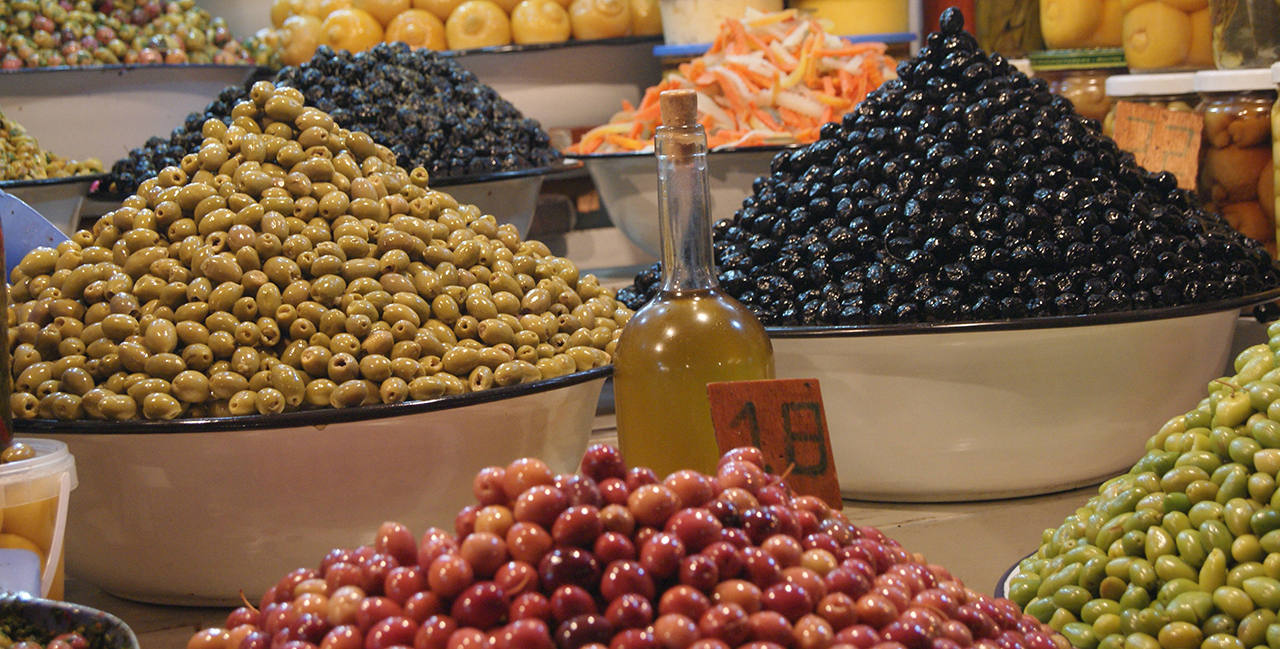 Olive counter (photo: unsplash.com / @marnovais)
Olive oil
What do tourists bring back from Cyprus? One in two return home with a bottle of good olive oil. It's a wonderful product for cooking and home cosmetics. In terms of oil production Cypriots rank 19-20th in the world. That's not bad at all when you consider that the island is home to just over 1 million people.
The price of . At the oil mill, 1 liter of oil sells for 5 euros, and in the stores for 7 euros.
Advice . Buy virgin olive oil marked virgin oil or extra virgin oil . This means that no chemical additives were used in making the oil, and it was pressed exclusively by physical means.
Oil on the market in Limassol. Photo: jomahepu.gmail.com / Depositphotos.com.
Cypriots are big fans of cheese. One of the most famous is halloumi . The brine cheese made from goat, sheep or cow's milk has a brackish taste and is similar to sheep's bryndza. This tasty cheese is fried, added to soups, salads and eaten plain.
According to reviews, anari cheese is very good . There are two kinds of soft anari in stores – salted and sweet αναλατη. The aged hard anari, called ξερη, is more suitable for the road.
Price . In the store a pack of halloumi costs 2-10 euros, 1 kg at the market – 13-17 euros. Anari cheese is not as expensive. For 1 kg you have to pay 4-7 euros.
Tip . If there is more cow's milk in halloumi, it costs less. How do you know the composition? By the label. The most expensive halloumi is made from goat milk. It says goat milk on the package. Slightly cheaper sheep's milk cheese is labeled sheep milk. Even lower price cheese, which is made from goat and sheep milk – goat and sheep milk. The cheapest – cheese made from pure cow's milk cow's milk.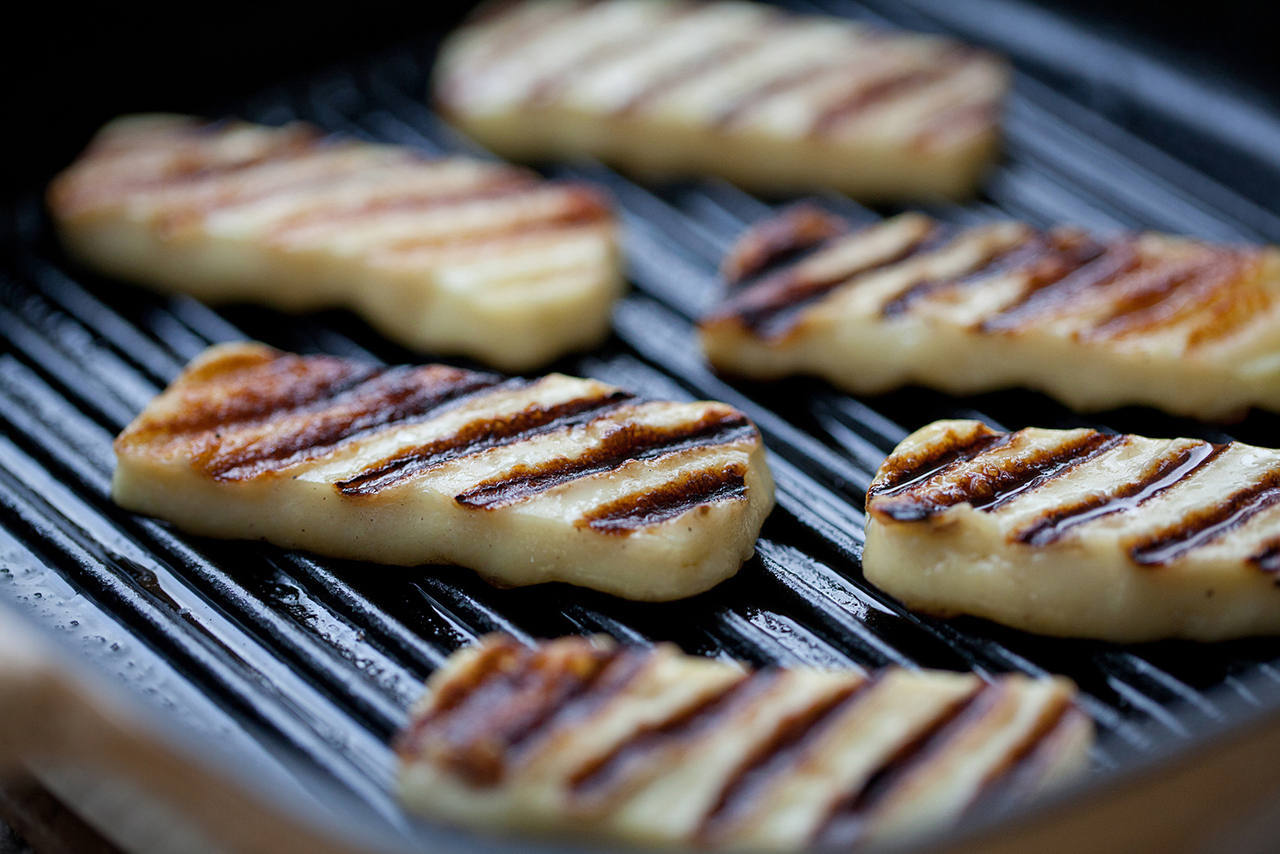 Grilled halloumi (Photo: Barossa Cheese / flickr.com)
Carob products
What to bring back from Cyprus for a sweet tooth? Carob products will be a real discovery. The island produces an excellent substitute for sugar, carob syrup. It's used on ice cream, pancakes, soft cheese, and pancakes. Carob syrup contains no caffeine and does not cause allergies.
They sell delicious carob cookies, chocolates, drinks, and cacao-like powder in stores. A real dietary treat! Carob fruits are also in great demand. They are considered a strong aphrodisiac.
Price . A small bottle of syrup weighing 100 g costs 3-5 euros, a packet of powder 150 g is 2 euros.
Tip . Carob sweets are sold in every part of the island. Go to a souvenir or grocery store and choose what you like!
What to bring back from Cyprus: shopping overview
Sweets of Cyprus
What to bring back from Cyprus as a gift for children and adults alike? Buy local sweets – they are delicious. On the island is a popular treat, similar to Georgian churchella, sujukos. Grapes, almonds, and walnuts are strung on a string. They are poured with honey and grape juice, which is mixed with flour, and then dried in the sun.
Cypriots love grape jelly with palouse nuts and carob pastilles with pastelaki nuts. This delicacy looks like caramel and tastes like Georgian gozinaki.
Like everywhere else in the Mediterranean, here they know how to make a sweet from starch with the addition of juices of different fruits lukumi . Exactly like our familiar Turkish Turkish delight, only very sweet. From the rose water, corn flour and ice cream the islanders make delightful pudding muhalebi. Boiled quinces with lemon and sugar are used to make quinopasto. Unparalleled taste have muffins made of sweet semolina shamali .
Price . 100 g of Cypriot sweets cost 1.5-2 euros.
Tip . Sweet treats are sold in any supermarket. For example, in the candy store The Nut Cracker House, which is located in Limassol.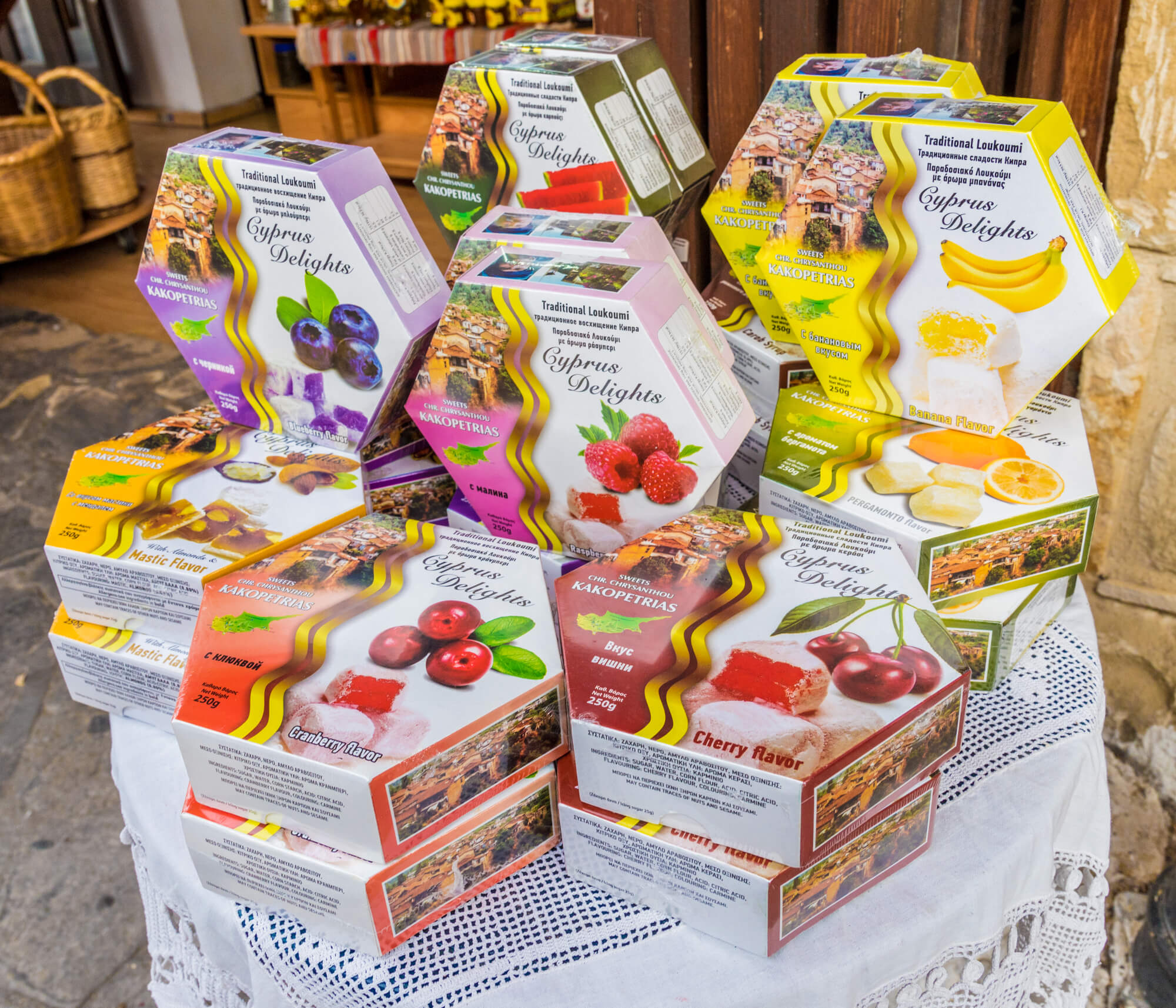 Sets of sweets. Photo: chrispictures / Depositphotos.com.
According to reviews of tourists, from Cyprus you can bring delicious honey of rare varieties. Bee farming has been practiced on the island for centuries, and honey in Cyprus is in honor. Among the rare varieties of honey popular Pomeranian, lavender, eucalyptus and thyme. The yellow and orange orange orange honey is harvested by bees from citrus fruits such as oranges, mandarins and lemons.
Golden lavender honey smells very delicate. It is used for food and to make natural cosmetics. Light brown eucalyptus honey has a spicy aroma. Cypriots use it to treat burns, abrasions, bites, and other skin injuries.
The rare thyme honey varies from light to dark amber. Its benefits on the island are legendary, so a man who bought this honey, considers himself a real lucky man.
Price . A jar of honey of 0,5 L costs from 5,5 euro to 7,5 euro, i.e. on the average 12 euro for 1 kg. Cheaper is the floral or polyfloral honey, and the most expensive is the thyme honey.
Tip . Useful raw honey in Cyprus is produced under the brand Trodos . The same company makes delicious jam from quince, watermelon peels, strawberries, hawthorns, eggplants and oranges. According to reviews of tourists, not bad honey is made at the Cypriot firm Kantara .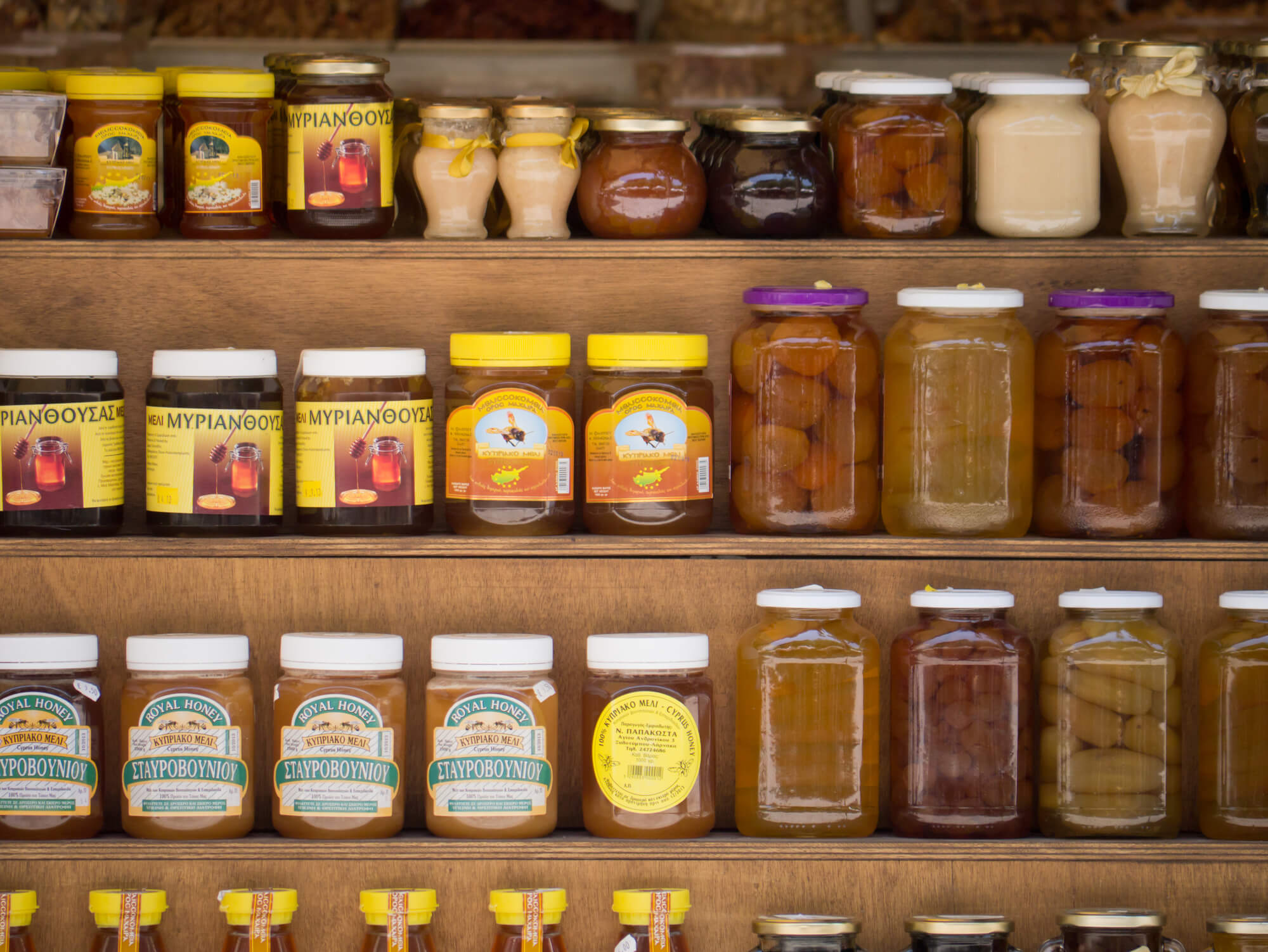 A stall with jam and honey. Photo: simev / Depositphotos.com.
What else can you take from Cyprus
Olive soap, 125g – 1 euro.
Soap with herbal additives, 100g – 6 euros.
Cyprus coffee, 100g – 1-2 euros.
Spices, 50g – from 1.5 euro.
Cyprus beer, 0,5 l can – 1-2 euro.
Wine Commandaria, 0,7 l – from 4-5 euros.
Zivania, 0,5 l of moonshine – 9-13 euros.
Ouzo Anise Vodka, 1 l – 13-20 euros.
Cognac Five Kings, 0,7 l – 25-40 euros.
What can't be exported from Cyprus?
Antiques and cultural values are prohibited for export from the country. To take an antique will require permission from the Ministry of Culture.
From Cyprus can not take out wild plants and animals, as well as things that were made from skins and bones of rare animals. It is not allowed to take out archaeological finds and items that were found on the beach. So it's better not to put in your luggage shells, corals and stones.
There are no restrictions on the export of alcohol, food and tobacco. Of course, if the amount does not exceed a reasonable amount. From personal experience, taking 5 liters of olive oil per person does not cause customs suspicion.