Coffee, pearls, fruits and other souvenirs from Vietnam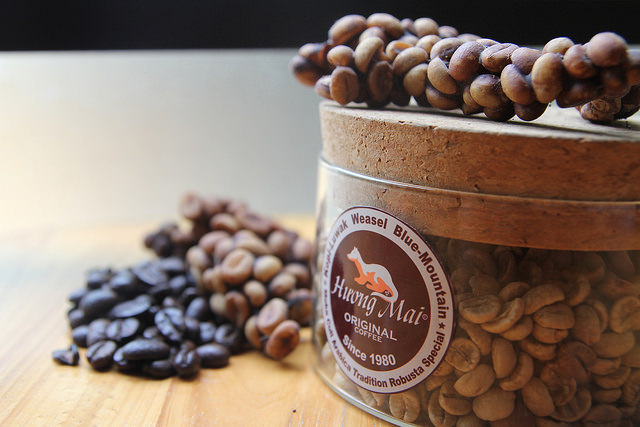 What gifts and souvenirs to bring from Vietnam? Medicines, cosmetics, coffee, pearls, fruits – a ready-made solution for those who do not want to waste time on long thinking and shopping.
Shopping in exotic countries is a pleasant occupation, because it is always interesting to explore novelties. But sometimes the choice of gifts for loved ones can ruin your vacation – who wants to waste precious time in endless shopping? In Vietnam the shopping is good (in addition, the prices are satisfying), and the abundance of products on offer our eyes diverge, so we have written an article that will help you decide what to bring from Vietnam as a gift.
So, from Vietnam tourists bring not only souvenirs but also jewelry, clothing, shoes, medicine, cosmetics, tea, coffee, fruits. Particularly popular are exotic tinctures with alcoholized snakes, spiders and other representatives of local fauna. The tinctures are rumored to have a number of miraculous properties. Read more about all of this below.
Contents:
Coffee and tea
The first and most important thing to bring from Vietnam is coffee. It is simply divine here! We are big fans of it. In Vietnam, there are Arabica, Robusta, Excelsa, and Cooley, with Robusta being the main variety. The Vietnamese do not brew coffee, but brew it with special metal filters, which can be purchased at any gift store. Coffee itself is inexpensive (from 30 thousand dong for 500 grams) and is of high quality. The most popular coffee producers are the companies Trung Nguyên (Trung Nguyên) and Me Trang. Often the coffees are sold in blends – the taste depends on it.
The most expensive variety is the elite luwak coffee. The very high cost is due to the special process of obtaining: coffee beans are fermented in the stomachs of the Musang beasts (also civets), then the raw material is gathered and processed by hand in farms in Daclac province. Tourists go there on tours with tastings. In supermarkets you can buy artificially fermented beans (Chon), such coffee in supermarkets costs from 200 thousand VND for 500 grams.
Vietnamese tea is available in different varieties, from 4 dollars per kg, and with additives – with artichokes, lotus petals, jasmine, chrysanthemum, ginger, mountain herbs – from 6.5 dollars per kg. The Vietnamese people themselves prefer green tea; the most popular variety is Than Nguyen. To go with the tea you can buy Vietnamese sweets made of coconut milk or with lotus seeds, without dyes and chemical additives.
Consider this as a nice treat: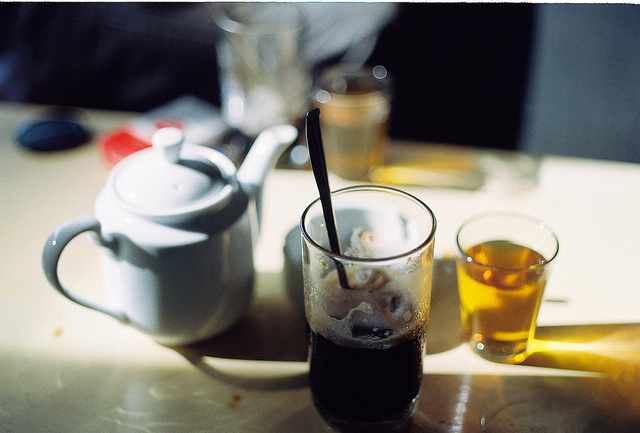 (Photo: Khánh Hmoong / flickr.com / CC BY-NC 2.0 license)
Clothing and Shoes
You can buy good quality clothes in Vietnam. Here there is an established clothing production of sports brands Nike, Adidas, Reebok, and the prices of products are lower than in Russia. To avoid fakes, it is better to buy clothes in brand stores. Of the local Vietnamese clothing brands, Blue Exchange and Nino Maxx are popular.
Goods that are sold at markets are also of good quality. The problem may arise with the right size. Our people are taller and denser than the Vietnamese, so to find a domestic size even 46-48 is quite difficult.
Tourists recommend that fat people or people with irregular shapes search in Da Nang, Ho Chi Minh City and Hanoi, where they can find goods in European sizes. If you need winter clothes, you will not find them in the south of the country, it is always warm there, and down jackets and sweaters are not in demand among the local population. All clothes are sold strictly according to the season.
In Hoi An, you can make clothes or shoes to order, there are many workshops. Sew quickly, overnight, using expensive natural materials – satin, silk, suede and leather. The cost of a classic suit or dress is $50 to $150, a pair of leather shoes will cost from $15 to $20.
The famous Vietnamese silk is better to buy in special stores, on the market can sell artificial under the guise of natural.
Read more about stores in Vietnam. You may also be useful our review with an overview of all popular excursions in Nha Trang.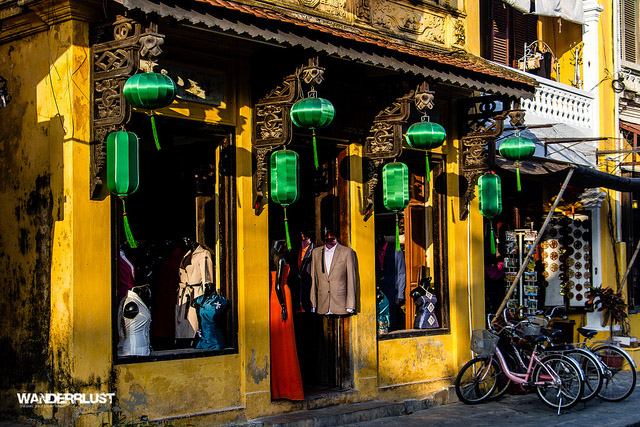 (Photo: hughderr / flickr.com / License CC BY-NC-ND 2.0)
Fruit
The choice of tropical fruits in Vietnam is rich, so tourists often bring them as a treat for relatives – they can be mangosteen, longan, litchi, rambutan, pineapple, durian, dragon fruit, etc. – Those fruits that will tolerate the trip well. You can also buy unripe fruit that will ripen on the road.
How do I bring fruit from Vietnam? Tourists usually buy special plastic baskets, which can be seen, for example, at fruit stalls in Nha Trang. The vendors will stack the fruit on request and wrap it.
But remember that in theory there may be problems at the customs – without special permits seeds, fruits and vegetables are prohibited to bring into the territory of the Russian Federation. As tourists say, many carry fruit without problems in the luggage or carry-on baggage, but it also happens that the officers are picky and the fruit is taken away.
Check the list of fruits in Vietnam (descriptions and names) to choose what to bring home.
Jewelry
Many people buy pearl and silver jewelry in Vietnam, as well as gemstones such as amethysts, sapphires, rubies, aquamarines, and jade. Pearls are grown on farms in South Vietnam, so there is a lot of it, and it is relatively inexpensive. However, as tourists write, in the market or on the beach can sell fake pearls or just a low quality. As for precious stones, you should not buy them without a certificate or the advice of a specialist.
We can advise you to buy pearls and other jewelry in Nha Trang – there are many stores that will issue a certificate of quality when buying or can check the purchased items. For example, Princess Jewelry and Angkor Treasures are popular stores.
Not yet picked up a hotel? Find the best hotel with the help of ratings and reviews on Rumguru.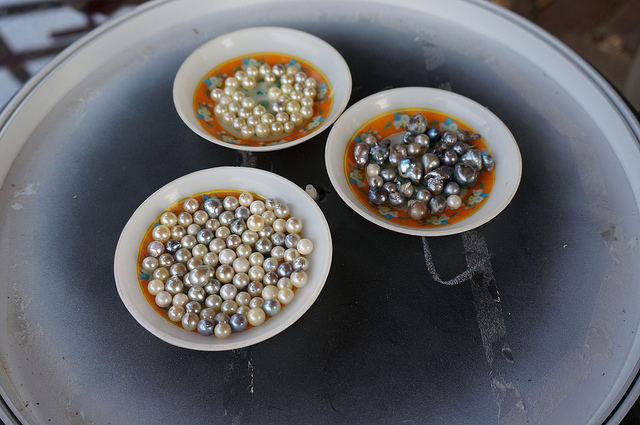 (Photo: Andrew and Annemarie / flickr.com / CC BY-SA 2.0 license)
Alcohol infusions and medicines.
Medicines that are usually brought from Vietnam are alcoholic tinctures with herbal ingredients, ointments and balms. Very popular with tourists Vietnamese balsam "Zvezdochka" (for coughs and colds), ointment with snake venom (helps with osteochondrosis and radiculitis), as well as balsams based on the fat tiger or python.
In Vietnamese markets and stores, they sell bottles with alcoholized wildlife, but the quality and origin of the alcohol leaves much to be desired. The cobra tincture with black scorpion is in high demand among men, as it is considered a strong aphrodisiac. Not everyone dares to drink this stuff, that is why most often this exotic stuff is bought not as a medicine, but as an original souvenir from Vietnam.
Vietnamese cosmetics
Women like to buy Vietnamese natural masks with herbal ingredients, scrubs, soaps and natural coconut oil. In some cosmetics manufacturers add whitening ingredients, so you should carefully read the composition. As for the quality of products, the opinions of tourists here are divided: some write that wonderful, praising serums, masks and shampoos Lana Safra, Thorakao, others are more reserved in their reviews. Some girls complain about the limited range of decorative cosmetics.
Souvenirs
The most popular souvenir from Vietnam is a pointed non hat. Women often buy a silk national costume (Ao Dai), which are loose pants with a long tight blouse, or the famous Vietnamese slippers. Very popular are products made of python and crocodile leather – belts, bags, wallets.
You can also bring from Vietnam the following souvenirs: silk paintings, porcelain dishes, figurines and bamboo or mahogany boxes, fans, ivory products, dolls and masks, bronze products, tablecloths, napkins, silk lanterns, wicker products, boxes of natural stone. Various musical instruments made of bamboo and brass are bought not only by musicians, but also by those who want to decorate the interior with original things.
What can you bring from Vietnam for yourself and as a gift
Vietnam
What do tourists buy and what do they bring from Vietnam, besides magnets on the fridge and balm Zvezdochka? Shopping in Vietnam is pleasant with its low cost and a wide range of choice. Here you can buy jewelry made of silver, gold, pearls, silk clothing, coffee, tea, bamboo products, leather of exotic animals, medicine, and many other interesting and useful things for yourself and as a gift.
So, everything in order.
What souvenirs to bring from Vietnam
Souvenirs in Vietnam are very diverse. Tourists bring a lot of products made in the national style: dishes, paintings, vases, figurines, caskets …
Interesting souvenirs of marine themes of fancy stones, corals, seashells and other marine animals attract attention. Bring such souvenirs from Vietnam as a gift would be great, but it is not easy to do because of their fragility.
Souvenir Shop in Nha Trang
Very interesting souvenirs are sold in small shops specializing in wood products. Figurines of people and animals, masks, dishes, interior items made of mahogany sold in these stores, are made by local craftsmen and enjoy their variety.
Wooden dishes in a souvenir shop
The longer you are in such a souvenir shop, the more you want to buy everything and take it with you as a memory or a gift. The price of a mahogany souvenir starts at $10…$20. Sometimes in such stores you can find unique items that have a claim to be real works of art. In this case, of course, the prices are much higher.
Top 7 inexpensive souvenirs that you can bring from Vietnam
Hat non
A headdress made of palm leaves and bamboo. It is one of the most memorable symbols of Vietnam, in addition to being a very comfortable and environmentally friendly headdress. Hats non Vietnamese have been worn since ancient times, but recently it is much more common to see it on the heads of tourists.
Vietnamese woman wearing a non hat
Statues of Buddha
Statue of Buddha Hotei
In all the souvenir shops you can find statuettes of the laughing Hotei Buddha. At the market, the price of a statuette that is 8 cm high is no more than $5. They are made of ceramic, bronze or wood. It is believed that the presence of such a statuette in the house brings wealth, success and good luck. You just need to rub the belly of the statue of Hotei 300 times in a row, constantly thinking about your desire, and it will certainly come true.
If you place the figure of Buddha at the entrance to the house, Hotei brings honor and respect to the owner. If you bring it as a souvenir, it means you wish your friends wealth, luck and prosperity.
Vietnamese Fan
A Vietnamese girl with a fan (Photo @Vaory / unsplash.com)
The fan is an integral part of the national culture. Sandalwood, bamboo or silk are used to make fans. A hand-painted fan is a real work of art. A beautiful fan can be given as a present to a woman or hung on the wall as a picture. In addition, it is very compact when folded and takes up little space in your luggage. You can buy a cheap fan at a market or souvenir store.
Han Doll
Vietnam souvenir – Hanh Doll
Is another souvenir that tourists bring back from Vietnam. Hanh dolls are dressed in traditional national costumes. They are made from scraps of cloth, wood, and ceramics. The most expensive Han dolls are made of ivory and always attract the attention of collectors.
Chopsticks
Bamboo chopsticks (Photo @Sam Howzit / flick.com)
Bamboo plates, trays, cutlery and other natural wood utensils are very light and practical. The souvenir sticks are decorated with paintings and varnished. All of this is sold in beautiful gift boxes and is very cheap.
Vietnamese lanterns
Vietnamese lanterns (Photo @shankar s. / flick.com)
made of silk and other materials, are a traditional Vietnamese decoration. They are sold in all souvenir shops. Bring back a few colorful lanterns from Vietnam and they will decorate any room, creating a romantic atmosphere in the room.
Junk Boat
These national boats are always present in photos of Halong Bay. Their multi-colored sails look like the wings of huge butterflies soaring over the water. Souvenir junk boats can be brought back from Vietnam as a gift for your friends.
Leather Products
Leather products in Vietnam, too, different originality, because they are made from the skin of exotic animals. Purse of ostrich leather, and crocodile belt, which we bought in a boutique in Nha Trang have passed the seven-year test of time and I can confirm their excellent quality.
Besides bags, purses, belts and souvenirs made of exotic leather, men's and women's shoes made of reptiles, ostrich or crocodile are sold here. Leather in Vietnam should buy in specialized stores, which issue a certificate of quality. The probability of counterfeiting in the markets is very high
Paintings
In Vietnam, the most impressive are the silk paintings. Silk paintings are a special kind of art that came to Vietnam from China. At first glance, it is hard to believe that such masterpieces are created by embroidery. The images are very realistic, the stitches are visible only at a very close look. The paintings do not have a single knot and there is no underside, so they are often used as a screen dividing the space of a room.
How do I find and book a hotel or condominium? Find a favorable and convenient option of accommodation can be found on the well-known service Roomguru.ru – the site compares the prices of various booking systems and finds the best.
Such paintings are embroidered for months or even years. The price of one, depending on the complexity, size and uniqueness can go up to several hundred thousand dollars.
Buy a painting made of silk is better at special factories. One of them is located in Dalat, and is on the list of visited places on trips to this city. There is a large selection of paintings and there is an opportunity to observe the work of embroiderers.
Embroiderer paintings in a silk factory
In addition to paintings of silk from Vietnam bring well known in the world lacquer paintings. Once they could only buy the rich people. Lacquer paintings are the decoration of temples and imperial palaces. They can be seen in museums all over the world. You can find lacquer paintings made according to the traditional technology in the arts and crafts shops found in all the resort towns of Vietnam. There you can also buy or order paintings made in oil, watercolor and even mother of pearl and eggshell.
For only 1 dollar you can buy watercolors on the beach. Despite the small price, these paintings are quite attractive because they are made in the national style, reflect the beauty of Vietnamese nature and life. Such a painting can be brought as an inexpensive souvenir.
Picture seller on the beach in Nha Trang
This is just a small list of those souvenirs that are worth paying attention to while vacationing in Vietnam. If you find yourself in the market or in a souvenir shop, you will see a lot of interesting things you want to bring from Vietnam. These hand embroidered fans, decorative plates of wood and ceramics, clay figurines, national musical instruments and other small things, the variety of which defies description.
Vietnamese coffee
Vietnam is one of the five largest exporters of coffee in the world. You can try the traditional Vietnamese coffee in any cafe. Having a cup of this drink, you will immediately feel the taste, which differs from usual coffee with its original subtle aroma and piquant bitterness.
Some coffee connoisseurs think that the secret of its unique aroma is in the special roasting method, while others say that it is a result of the local climate.
The best place to buy coffee is in beans and where it is grown. One of these places, where tourists bring coffee, is in Dalat. Dalat. There is a coffee factory La Viet, which processes coffee grown in the vicinity of the city. For tourists there are special coffee tours to the factory, during which you can taste all varieties and choose to buy coffee.
Especially popular is the variety of coffee – Luwak. It is produced here in the conditions of the farm where the Chon (aka Luwak) rodent is kept, tirelessly engaged in the production of the most expensive variety. Luwak coffee in the farm store costs $60-80 a kilo.
Vietnamese Tea
Vietnamese tea is not as popular as Chinese tea, and many people are surprised to learn that Vietnam is the 5th-7th largest exporter of this drink. Tea has been grown in Vietnam for 2000 years. The largest producer is the Vinatea Corporation. This name is an abbreviation for "Vietnamese tea". Vinatea produces a variety of teas – black, oolong, flower … You can find the products of this and other producers in all stores in Vietnam. The quality is not inferior to branded varieties from China and the price, in comparison with Russian tea boutiques, pleasantly surprises.
Clothing and shoes.
Cheap low-quality Chinese consumer goods are not bypassed by Vietnam and can be found there at every step. But do not jump to conclusions, visiting the first market you see. Many world-renowned manufacturers, such as Adidas and Nike, interested in cheap labor, have built large factories in the territory of Vietnam and produce their products there.
Clothing and shoes of these firms are sold in Vietnam for 2-3 times cheaper, they do not have branded logos, but the quality is not different from the branded items. In addition to Adidas and Nike in Vietnam are located factories Valentino, Gucci, Quiksilver, American Eagle, Outfitters, Finn Flare, Hugo Boss, Baon, and others.
Quality clothing in Vietnam is produced not only by foreign companies. Also particularly popular are clothes of famous Vietnamese manufacturers Garment Company, Eva de Eva, Vinatex, An Phuoc. Garment Company manufactures mainly men's clothing of very good quality. Men's shirt of this brand is about $ 10. Eva de Eva makes fashionable and high-quality clothes for women. A blouse made of natural silk from Eva de Eva will not cost more than $ 20.
Tourists in Vietnam are very popular tailoring shops. They are in any resort town. Here you can order clothes individually tailored to your figure, picking up a model from the collection of stores or use a catalog. Your order will be fulfilled in no more than 3 days. The quality of clothes, sewn in such workshops is always on high, and payment is made after the order.
Vietnamese clothes made mainly from natural materials. Very popular among tourists is organic silk, which is much cheaper in Vietnam, as well as clothes made of bamboo yarn. There are a lot of interesting things, decorated with hand embroidery.
Pearls – the best gift from Vietnam for women
Pearls are one of the most popular purchases in Vietnam brought by tourists. They are sold everywhere, in markets, souvenir stores and specialized jewelry boutiques. You can go on an excursion and buy pearls at the farms where they are grown. One of them is on the island of Fukkok.
The cheapest pearls are sold at the markets. You can get a strand of pearls from the market vendors for $10, but the chance of getting a fake is too high. You may buy a natural pearl with a 100% guarantee only in specialty stores, where the prices are higher than on the market, but any pearl jewelry piece purchased in such a store will be 3-4 times cheaper than in Russia or any other country. In boutiques selling natural pearls you will certainly be given a certificate for your purchase.
What medicines to bring from Vietnam
Balm Zvezdochka
The official name of the drug is "gold star". This remedy for all diseases has been known in Russia since Soviet times, when you could buy it in any pharmacy. Nowadays, in Vietnam, Gold Star is sold not only as an ointment in our usual round jars, but also in liquid form, and as a pencil for inhalation. Almost all Vietnamese use it. The effectiveness of this folk remedy is confirmed by pharmacologists. Star balm treats colds and headaches, scares away insects and eliminates itching after their bites. It is used to treat sprains, bruises, back pain and even nail fungus. Balsam "Zvezdochka" is brought from Vietnam by everyone without exception.
Cobratoxan
The second most popular drug among tourists in Vietnam. It is indispensable for sprains and back pain. The drug contains snake venom and essential oils of medicinal plants that promote deep penetration of cobratoxan into muscle tissue. Due to the combination of these components, it is a very effective warming agent. Cobratoxan is often brought by athletes as a remedy for sprains.
Lingzhi Mushroom
This mushroom in Southeast Asia and Japan is considered a truly miracle cure for all ills. In Vietnam, it is called "NẤM LINH CHI". The therapeutic properties of the "mushroom of immortality" (as they call it in Vietnam) confirmed by official medicine, and in New York was created a valuable Institute for the study of this mushroom. The capsules containing an extract of the mushroom you can buy in pharmacies, but experts say that the greatest therapeutic effect is achieved with the proper use of the mushroom itself, but not drugs containing the extract from it.
Glucosamin
The natural active ingredient glucosamine is contained in shark fins and is part of a series of products for the treatment of joints. The drug is produced not only in Vietnam but also in America, Australia, Japan and other countries. In Vietnam it is the cheapest, so it is very popular among tourists.
Cebraton
A herbal remedy widely used in Vietnamese medicine. It improves memory, increases concentration and resistance to stress. It is also used to treat headaches, insomnia, and in rehabilitation after a stroke.
In addition to these drugs, included in the top 5 remedies bought by tourists in Vietnam, there are many other drugs and remedies for all diseases sold here. At any pharmacy, located in the tourist area, there is a consultant who will tell you in Russian about all available means for the treatment of your problem.
Fruit
The variety of fruit is the first thing that catches your eye in the markets. Taste everything without exception, even durian, scaring away the smell of many. But the most popular fruits are mango, pineapple, passion fruit and mangosteen. It is them most often bought by those who have been with this fruit variety for a long time.
In order to surprise your friends, of course, it is worth bringing from Vietnam a few rambutans, mangosteens, and a sprig of longan, but we always bring only mangoes. It is better to buy slightly unripe fruit, without dents. Other fruits only take up precious space in the luggage. The mangosteen has a very thick shell, which makes more than half of the fruit go to waste.
Durian is not allowed on passenger flights at all. Ripe pineapples in Vietnam are surprisingly delicious, but it is rare to bring them back in one piece and not crushed. Mangoes, on the other hand, are preserved very well in a fruit basket. Such a basket with mango fruit can even be placed in a suitcase, surrounded by things, and put in the luggage