Islands near Pattaya. Which island is best to go to
May 2018 (updated: 09.04.2019) 19
Our article will help you decide which island near Pattaya to go to. There is a lot to choose from, "islands of Pattaya" will pleasantly surprise you. In Pattaya, too, beach vacation is possible. And no worse than on Phuket or Samui.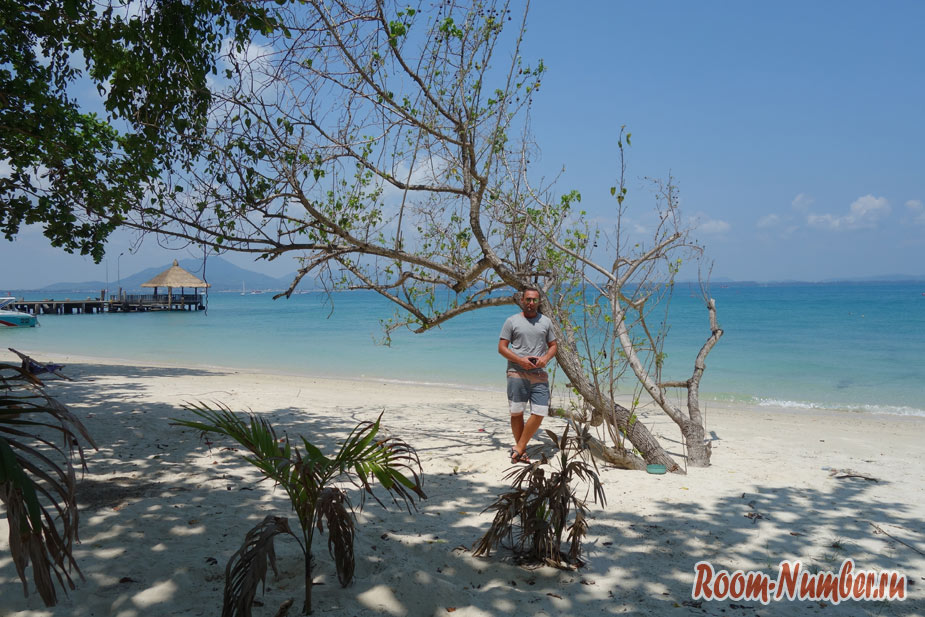 Going on vacation to the islands of Pattaya
Islands near Pattaya
All islands can be divided into near and far, which do not belong to Pattaya, but they are still considered as such. There are also small islands near Pattaya, to which take tours, but you can not go on their own.
The closest islands to Pattaya are Ko Lan and Ko Sichang. They can be visited on their own. Emerald Island, Princess Island and other fairy-tale names are excursion islands. The outer islands are Ko Samet, Ko Chang, Ko Mak and Ko Kud. The latter belong to the province of Trat, but they are still called islands near Pattaya (300 km away).
On all of the islands in our review can stay for 1-3 days or for the entire vacation. We will start with the closest ones and progress as we move away from Pattaya.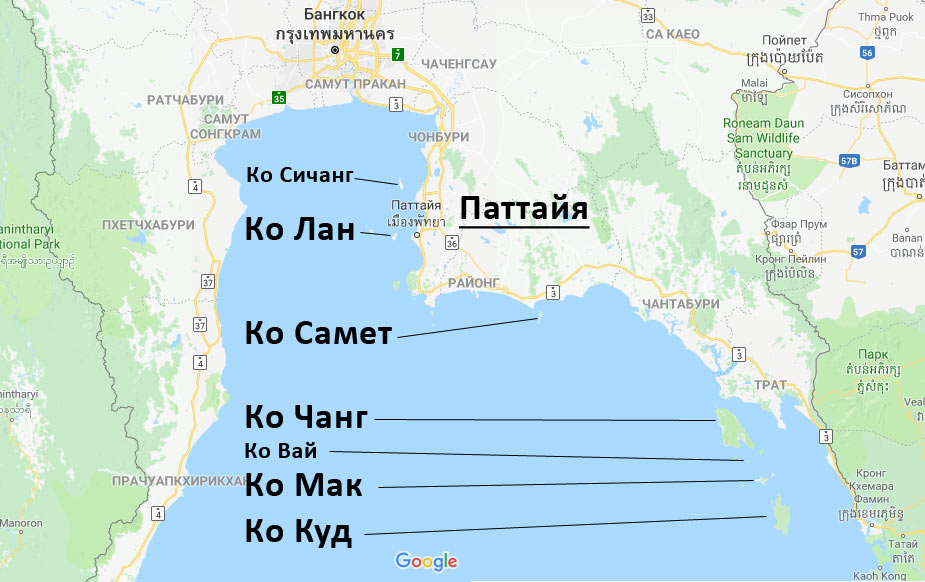 Map of Islands near Pattaya
★ Ko Lan
Ko Lan is the most popular island in Pattaya. All tourists go to Ko Lan to swim. On Lan always full house, a lot of Chinese, the tourist flow does not stop even in low season.
The island offers a dozen beaches with blue water and white sand. The water is not perfectly clean, there is some trash, but compared to the beaches of Pattaya, it is the Maldives!
Koh Larn – the best option to go swimming, especially since it is the closest island to Pattaya. It takes only 40 minutes to get to the island by ferry. All the details in our article:
Читайте: Едем купаться на Ко Лан из Паттайи >
Hotels on Ko Lana
Samanta By The Sea
Baan Kaneang
Suntosa Resort
The Castello Resort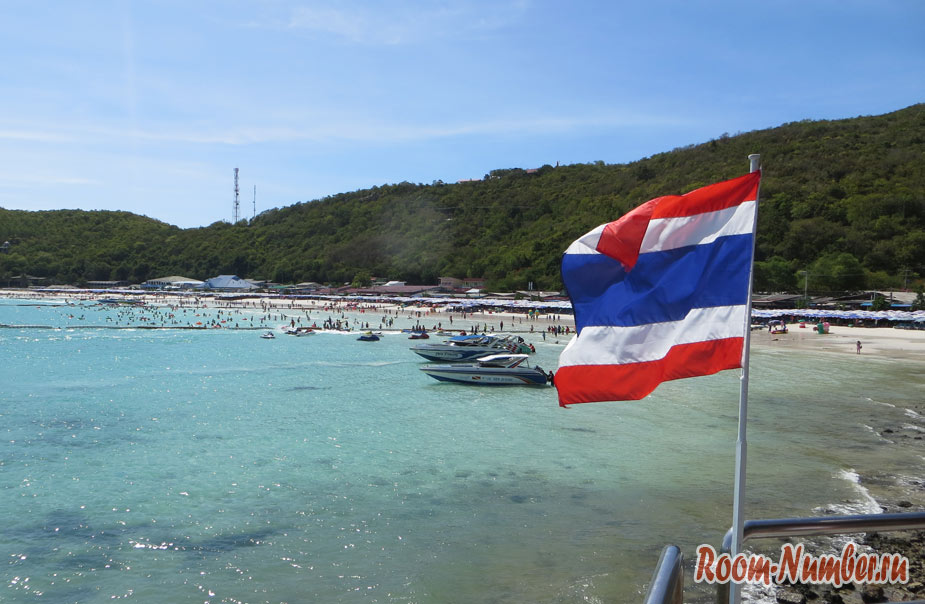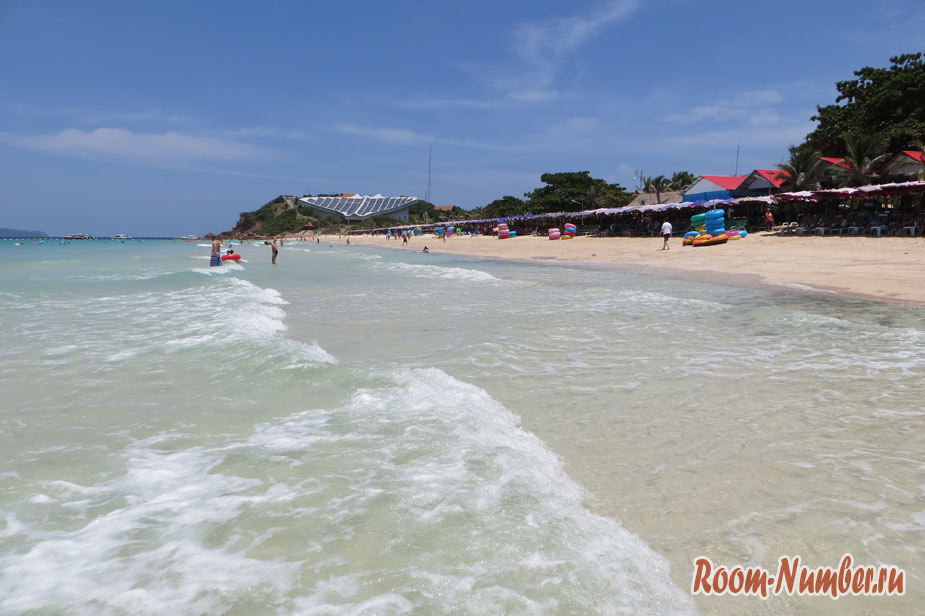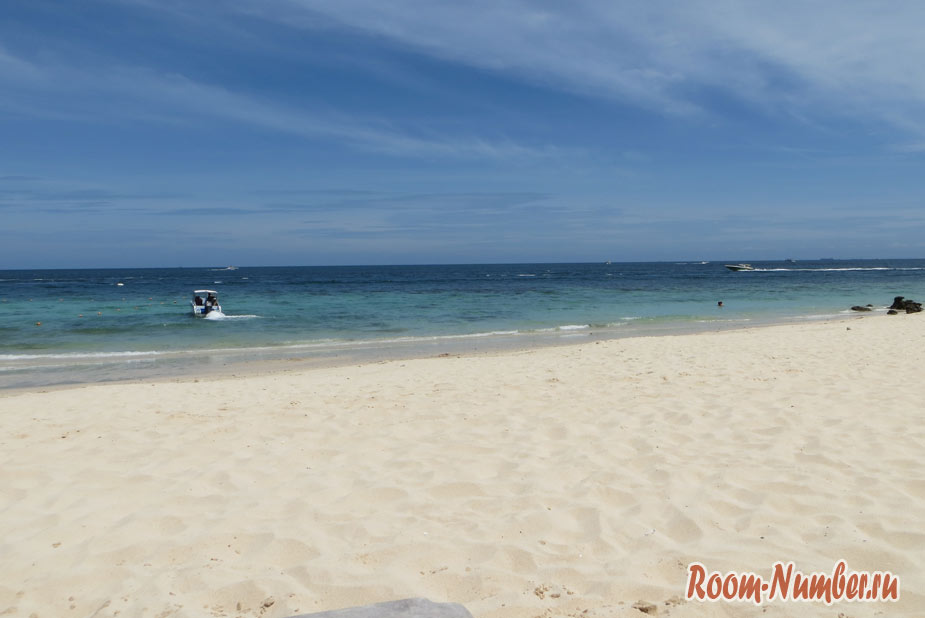 ★ Ko Samet
Ko Samet is the island with the best beaches, white sand, bright blue water, which is not present in any beach of the islands of Eastern Thailand. A lot of civilization, but at the same time, there are many areas where the beaches are 5-10 people, the relaxation and peace. Very beautiful viewpoints.
On Samet, you can live cheap, you can walk the high road. You can stay easily for a month, the infrastructure allows and the hotels are good.
Читайте: Путеводитель по острову Koh Samed >
Hotels on Samet
Larissa Samed resort
Lima Coco Resort
Sidewalk Boutique Hotel
Samet Ville Resort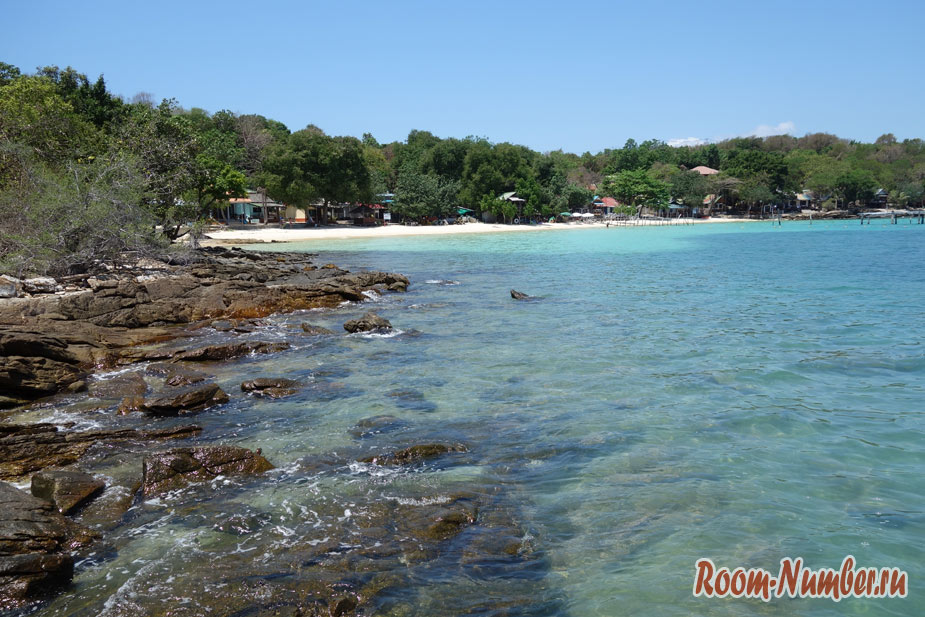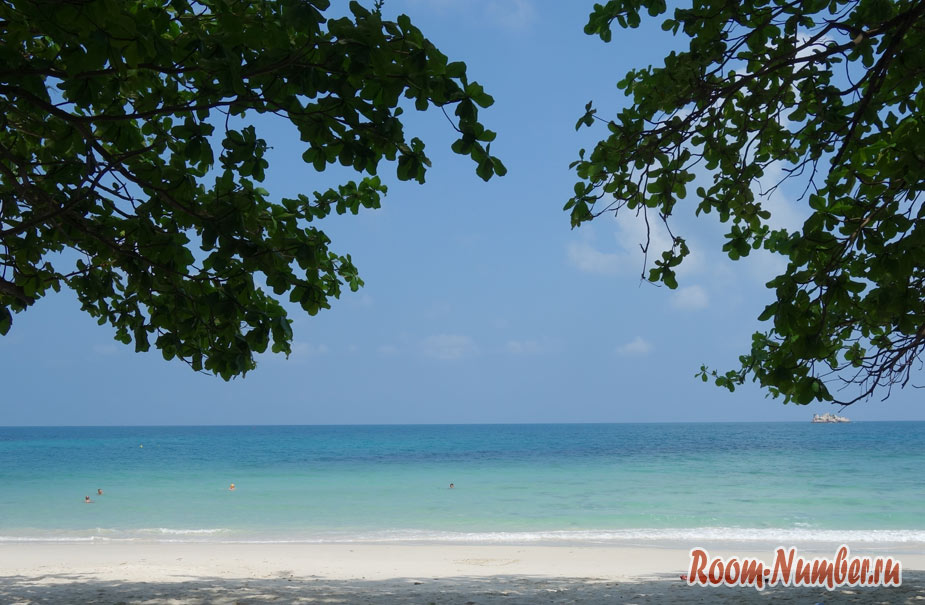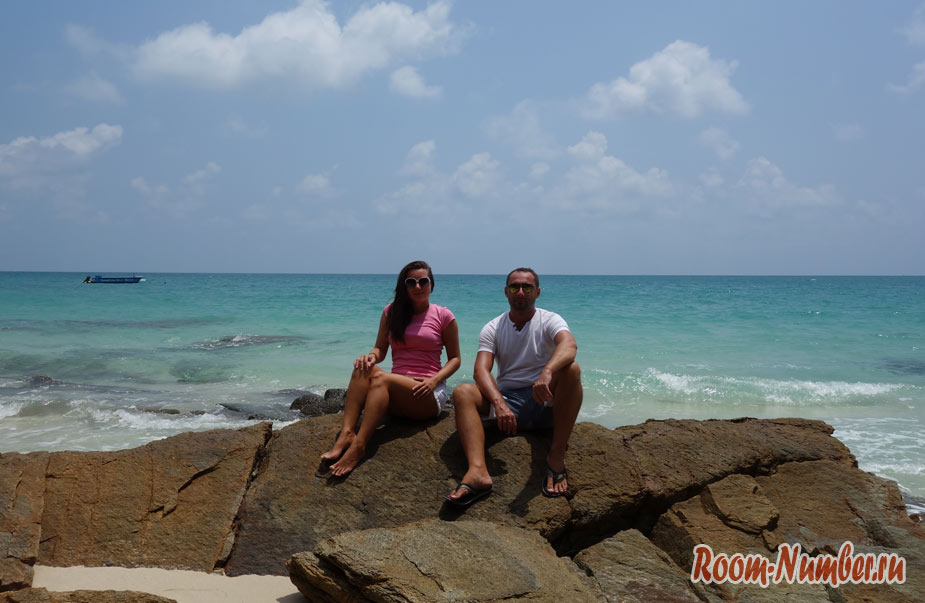 ★ Ko Chang
Ko Chang is the largest and most developed island near Pattaya. Normal beaches, nature, relatively many people. A suitable destination for sea excursions and snorkeling, a large selection of inexpensive accommodations and budget hotels.
Chang is the most unpretentious island of all. There is not a single beach with blue water and white sand. Outstanding nature, as in Kuda, also did not see. There are waterfalls, but rather modest.
Who feels good on the beaches of Pattaya and would like something more, who wants to spend time in nature on a developed island, Ko Chang is a great fit. You can see a full review of hotels with beaches here.
Подробнее: Обзор острова Koh Chang в Таиланде >
Hotels in Ko Chang
Kacha Resort
Chai Chet Resort
Bhumiyama Beach Resort
Siam Beach Resort
KB Resort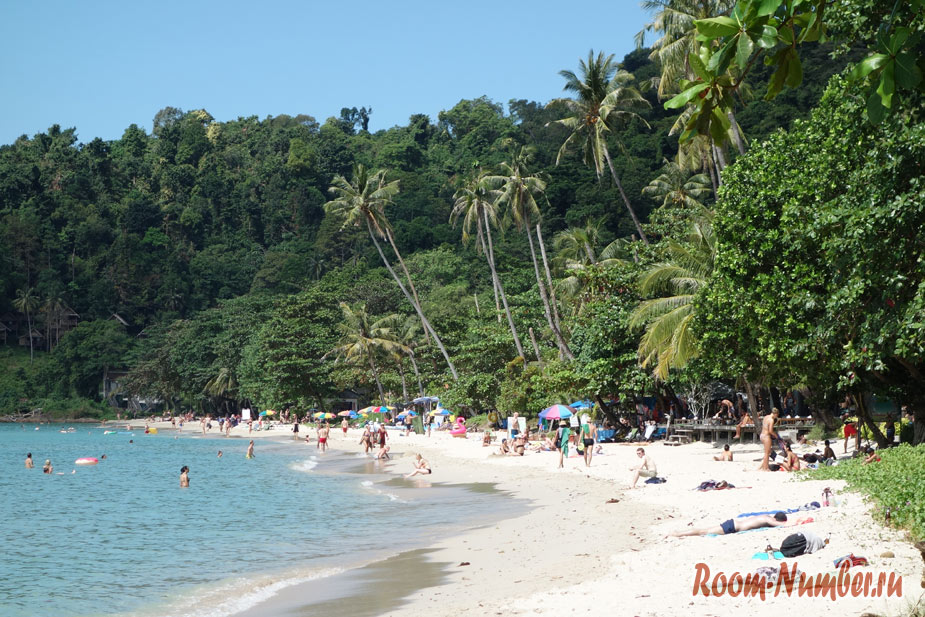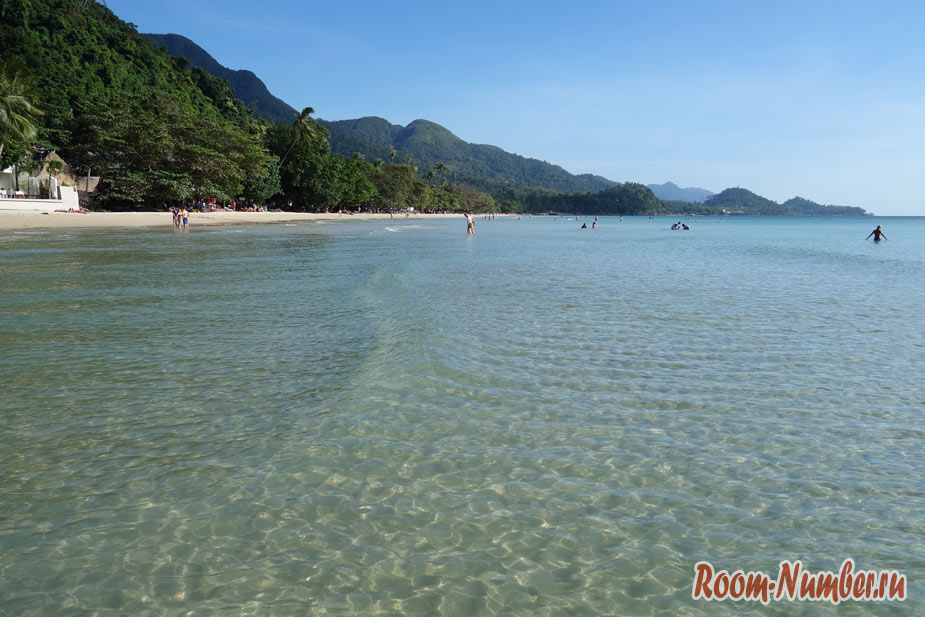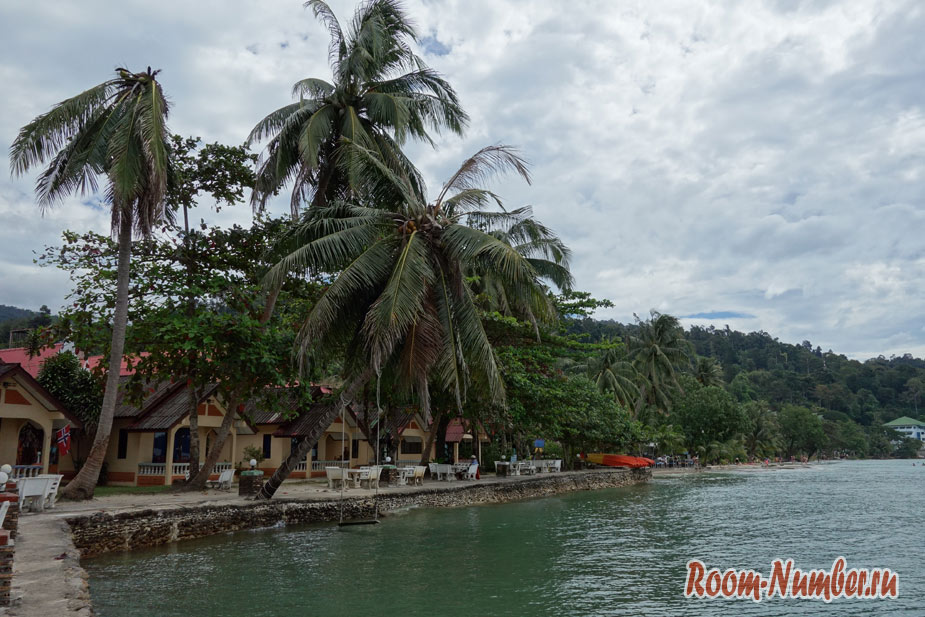 ★ Ko Wai
Ko Wai is a wild island with only 3 hotels and a small beach. The shoreline at high tide almost goes under water. Nothing to do, zero infrastructure. Ideal for hermits and connoisseurs of such a holiday without civilization.
Читайте: Остров Koh Wai: обзор со всех сторон >
Hotels on Koh Wai
Koh Wai Pakarang Resort
Koh Wai Beach Resort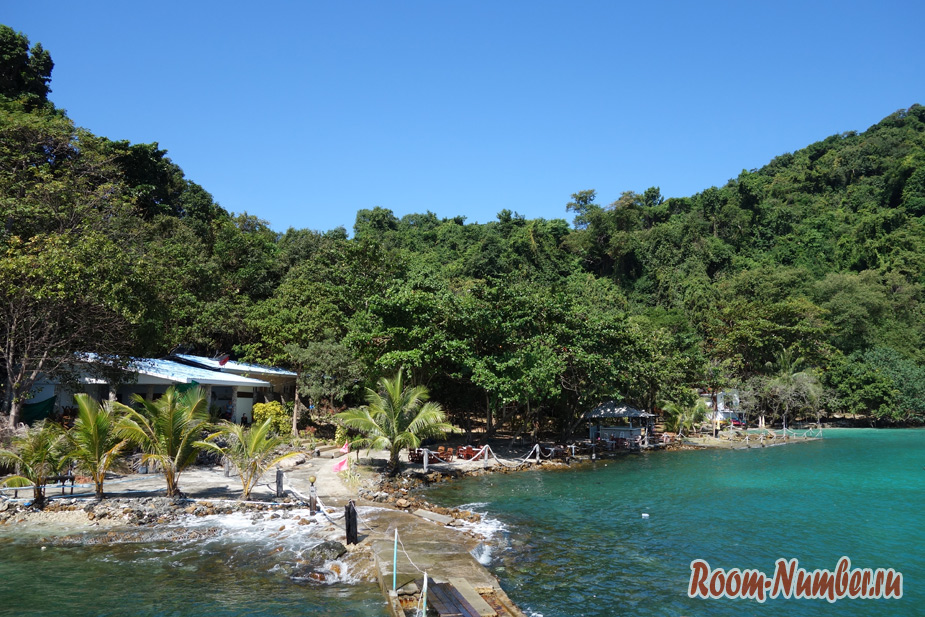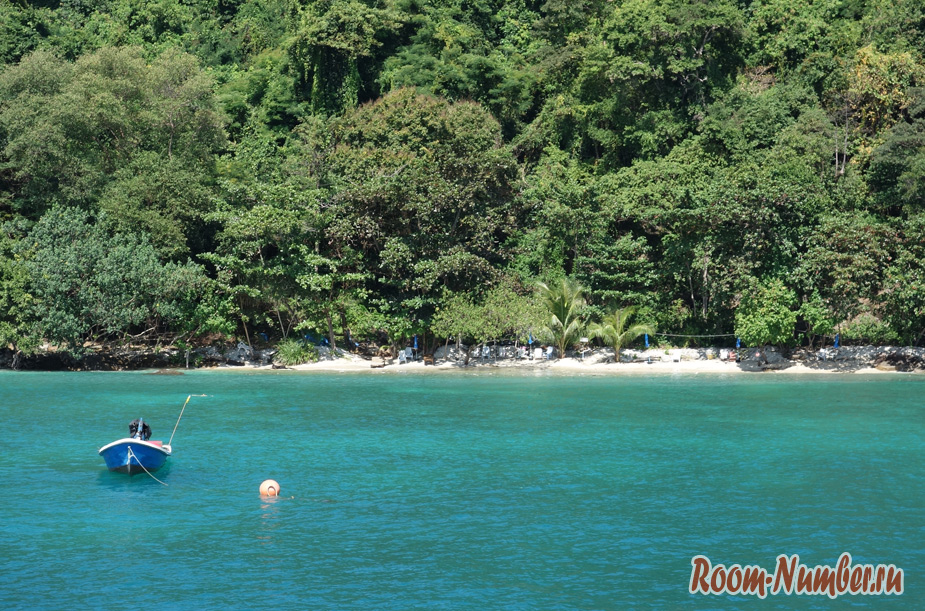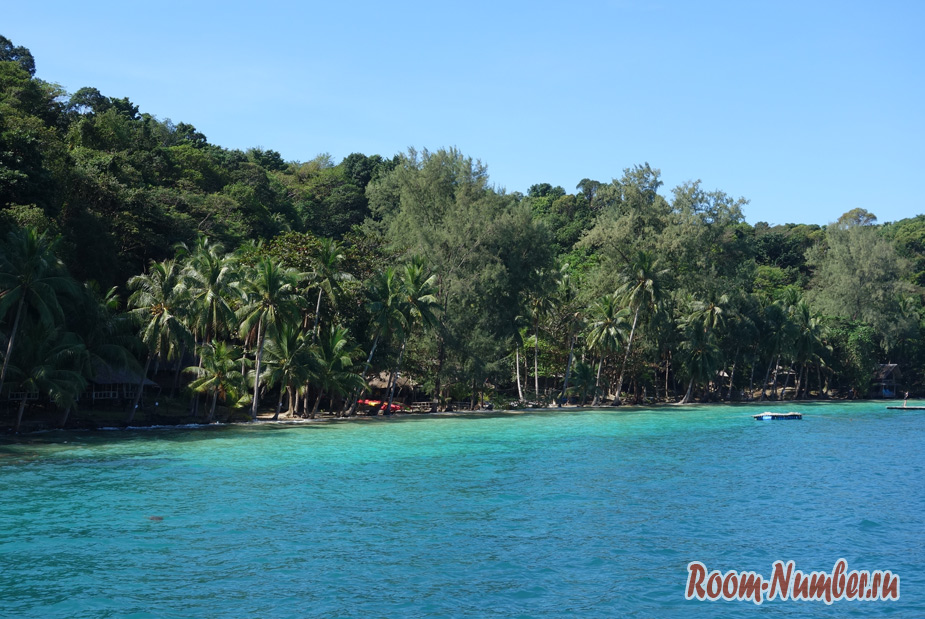 ★ Ko Mak
Ko Mak – a lot of nature, scenic roads, quiet and peaceful island. The beaches are beautiful, but not always suitable for swimming (depends on the time of year) and with many features. A nice place whose atmosphere makes you come back here. The island has the most biting sand flies than anywhere else. There is a kind of aura of its own on Mack. Friendly locals, good quality accommodations for reasonable money. It's also one of the cleanest islands in all of Thailand.
Читайте: Путеводитель по острову Ко Мак >
Hotels on Koh Mak
Koh Mak Resort
Seavana Koh Mak Beach Resort
Prompakdee Kohmak Resort
Islanda Resort Hotel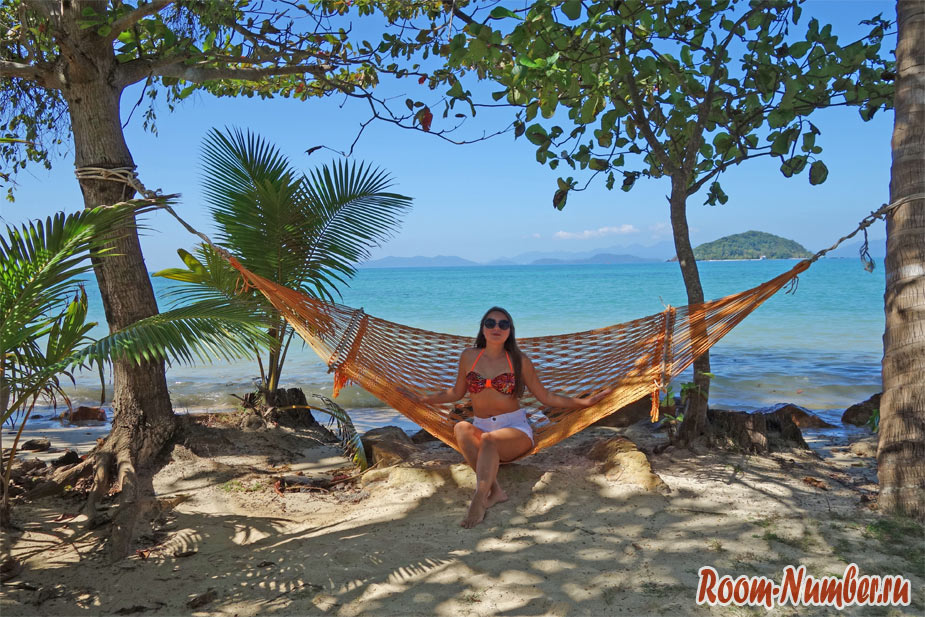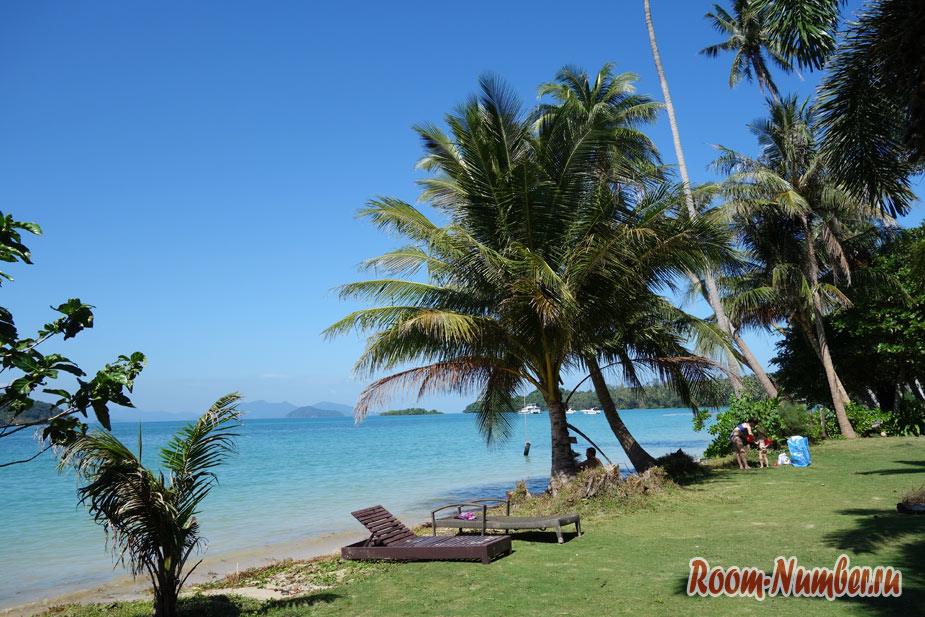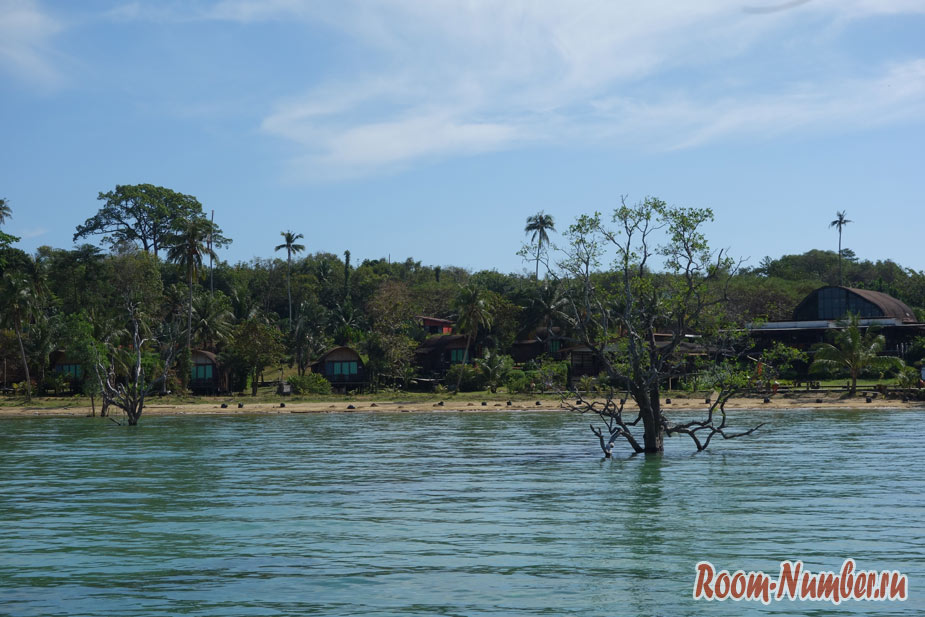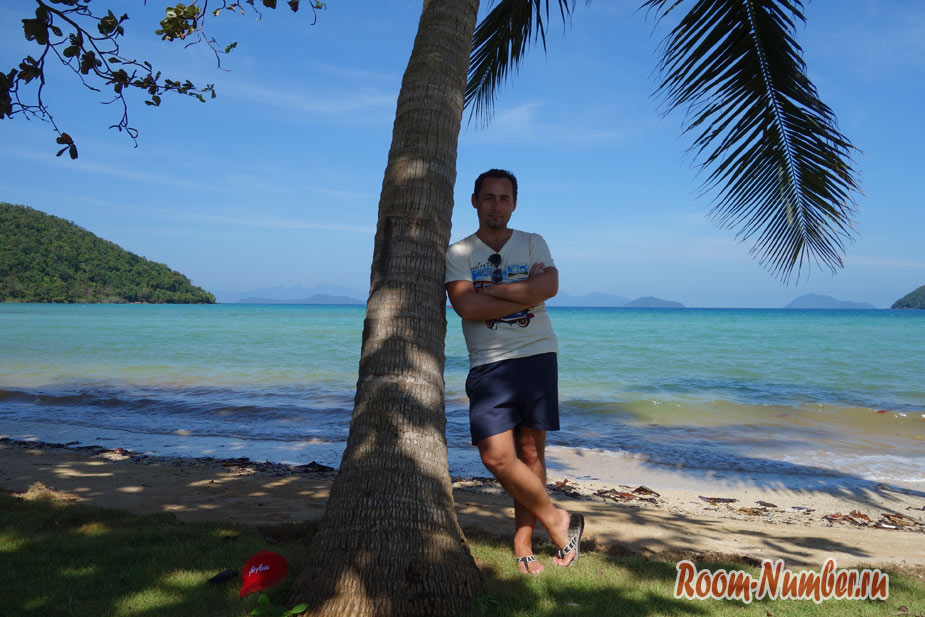 ★ Ko Kham
Koh Kham – This tiny island is visited on your own from Koh Mak or as part of a tour from Koh Chang or Koh Kuda. The island is strikingly different from the others in the Mu Koh Chang archipelago. Turquoise water, like on Ko Lipa, snow-white sand, big black stones on the shore, clear bottom, but there is no hotel, except an unfinished resort. You can hang from the early morning and stay on the island until the last boat leaves for Ko Mak or Ko Kud.
Подробнее: Фоторепортаж с райского острова Koh Kham >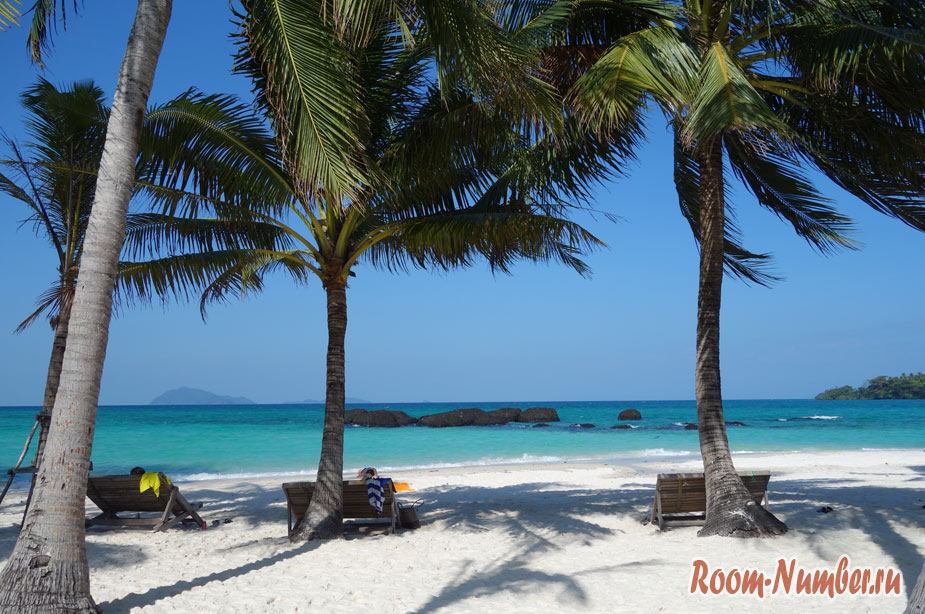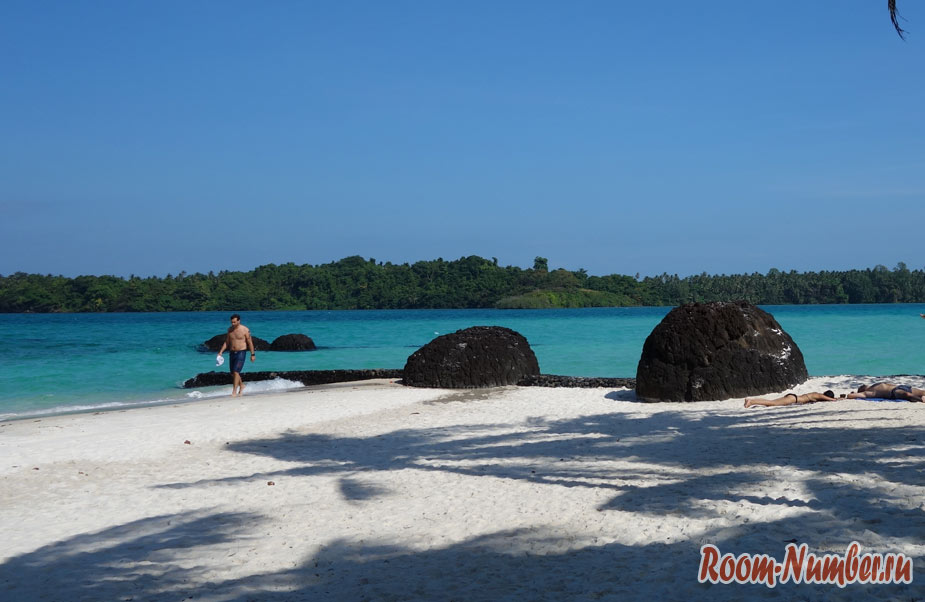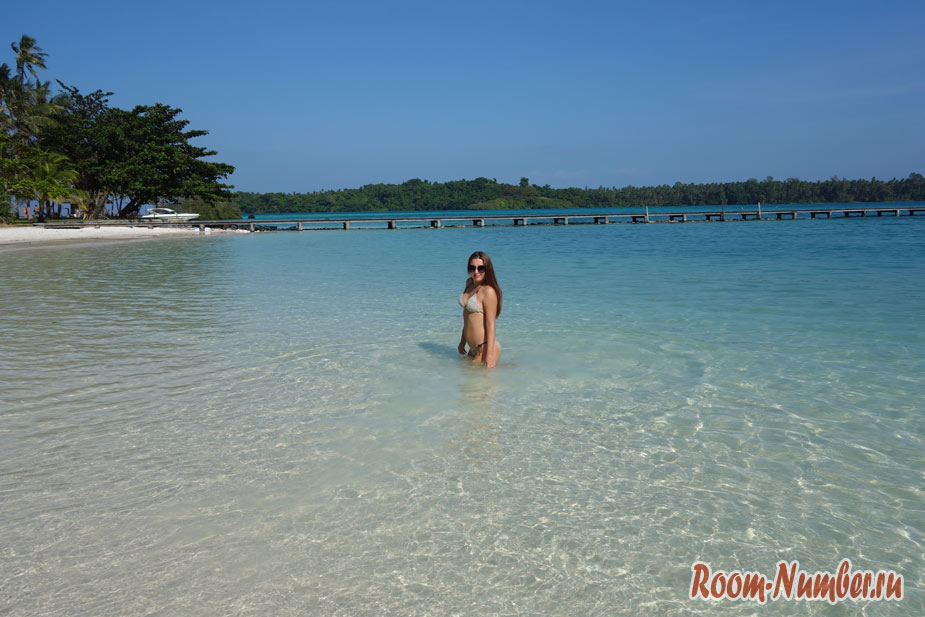 ★ Koh Kood
Koh Kood is the largest and most remote island, which is near the border with Cambodia. Lots of nature and palm trees, animals, insects, snakes are found. Good beaches with clear water, but in some months at low tide becomes very shallow. Minimum of people, complete privacy even in high season.
Koh Kood differs from other islands of its detachment, a kind of wildness, impenetrable jungle. But at the same time, it is comfortable to rest here, to come for 5-7 days, why not. On the beaches, there are virtually no people, there is no nightlife, and hotels on the first line will create such a comfortable stay, that even if you're unlucky and you catch rainy weather, you probably do not want to leave.
Читайте: Путеводитель по острову Ко Куд >
Hotels in Ko Kuda
Peter Pan Resort
Siam Beach Resort
Koh Kood Paradise Beach
Neverland Resort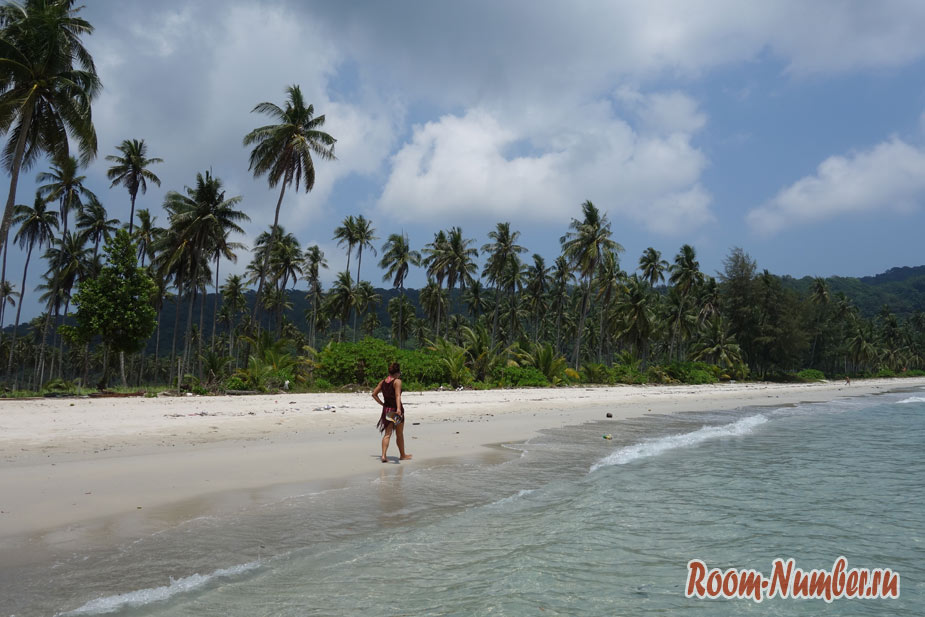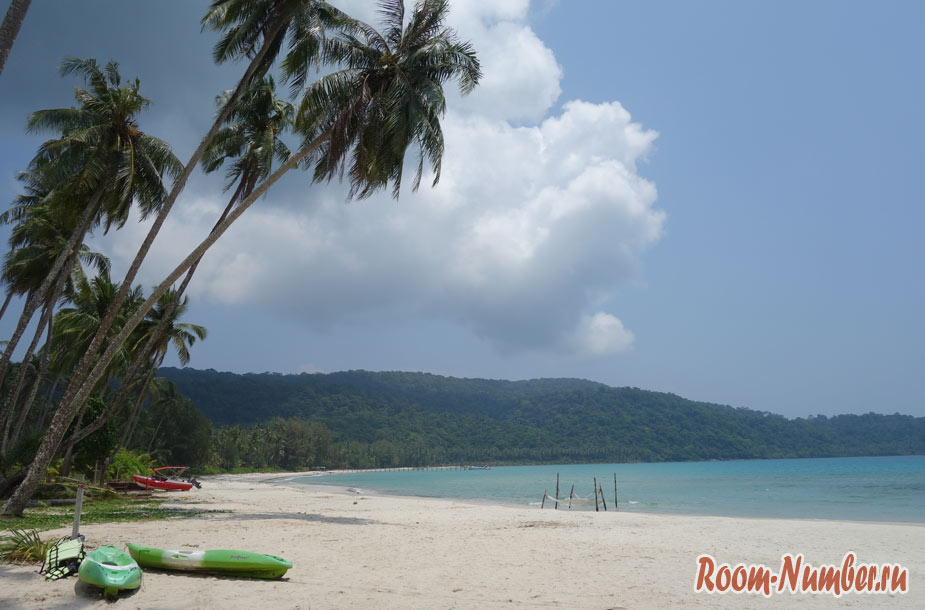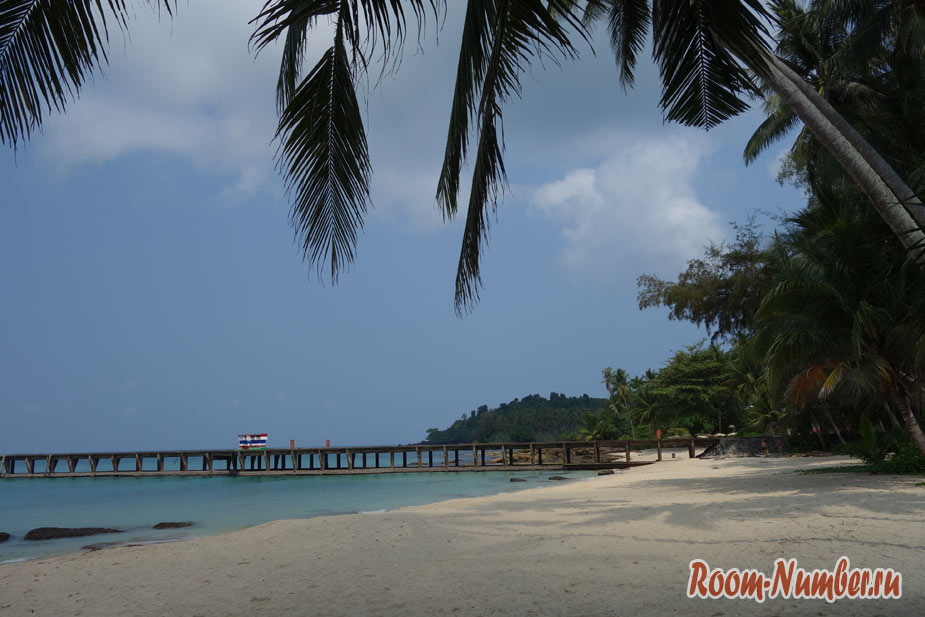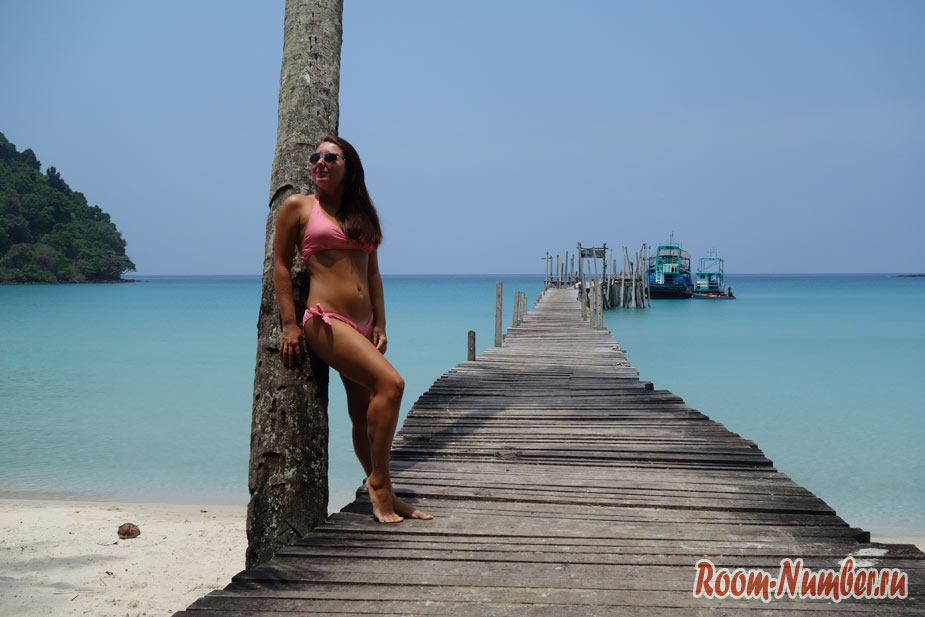 What's the Best Island in Pattaya
We visited all of these islands. On some more than once. Which island is the best, you decide for yourself, according to your interests.
In our opinion, the most successful island of this group – Ko Samet. In terms of color and transparency of the water, the beauty of nature, infrastructure and ease of access.
Funny thing is that it is the closest to Pattaya, not counting Ko Lan. It is also one of the most developed. Despite this, Ko Samet has the most beautiful and diverse beaches. We are talking, of course, not about the main beach, but the distant. And also a few impressive viewpoints.
Check out this short video of the Samet beaches we're talking about:
Draw conclusions, choose with your heart and go to the islands from Pattaya! They are all good in their own way and something beautiful can be found on any of them. Write in the comments which is the best island near Pattaya in your opinion? Or maybe you have a favorite island?
Where to go from Pattaya to see the real Thailand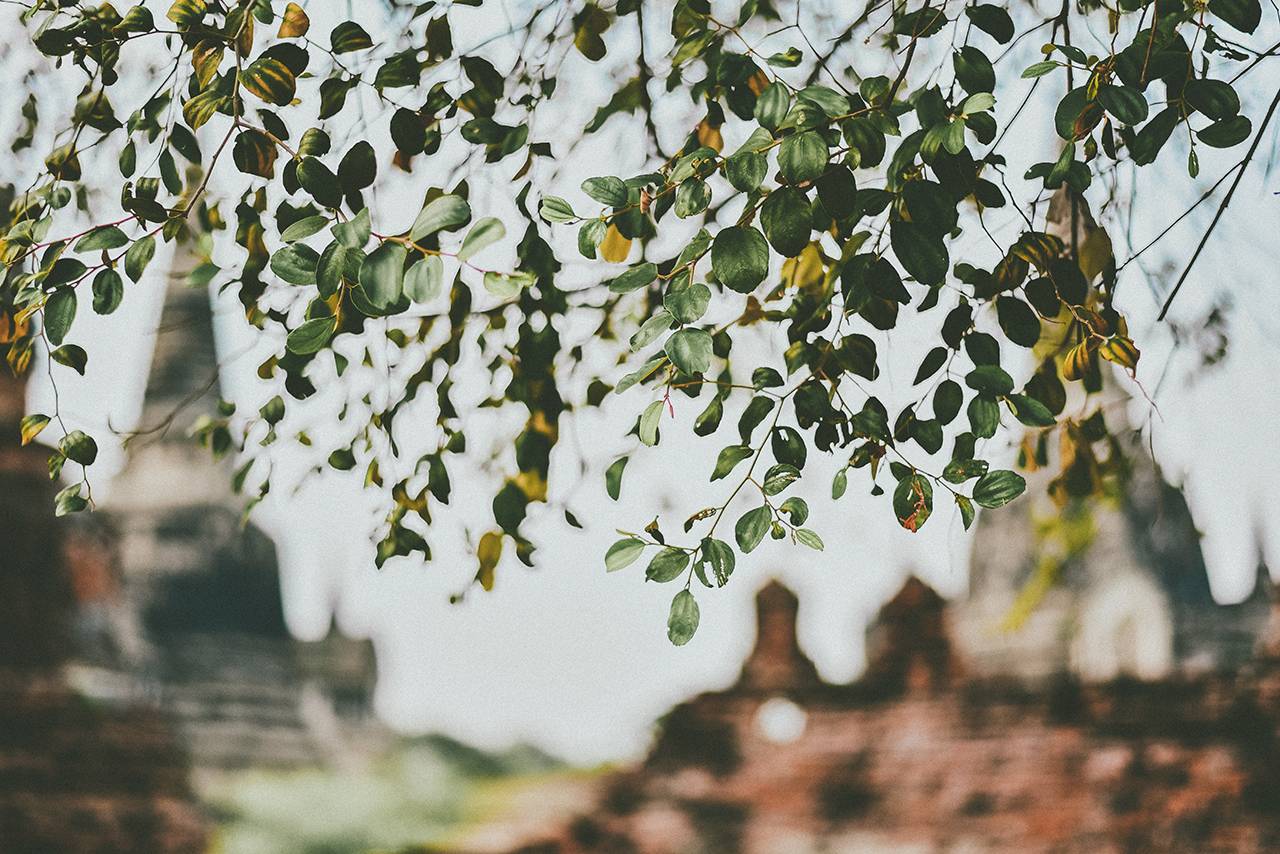 Is it possible to experience the real Thailand without a long trip to the Thai countryside? Here are the interesting cities, where you can easily travel from Pattaya by public transport, cab, rented cars or bikes.
Very close to the popular resort, there are unique cities that are almost never visited by tourists. There are beautiful Buddhist temples and Chinese shrines, old markets and modern shopping centers. You will discover the excellent roads, well-maintained parks, familiar Pattaya 7-Eleven stores, but you will not see a single European face. Visit these places and you will understand what the ordinary people of the kingdom live by!
Look for interesting excursions on Sputnik and Tripster sites. Individual and group, without the crowds of tourists and in Russian.
Exchange rate: 1 Thai Baht (THB) ≈ 1.5 RUB.
Bangsaen
Price: 70-80 baht for a minivan, 400 baht for a cab.
Getting there: Take any minivan going towards Bangkok on Sukhumvit. It takes 40-50 minutes to get to Bangsaen. To get to the beach, take a red songhteo near Nong Mon Market.
To the town, which is 55 km from the seaside resort, it is pleasant to drive from Pattaya on your own. You will be surprised, but not Pattaya, and Bangsaen was the first resort center of Thailand. The closest beach to Bangkok has been developed in the 1940s. Today it is a full-fledged city with a large Burapa University.
The pride of Bangsaen is a wonderful beach, which stretches for 3 km. Take your word for it, its infrastructure is better than that of Pattaya. The seaside resort has an oceanarium, the Temple of Hell and Heaven and the green mountain of Khao Samuk, where a large flock of macaques live. If you want to swim and sunbathe without the crowds, come to Bangsaen on a weekday.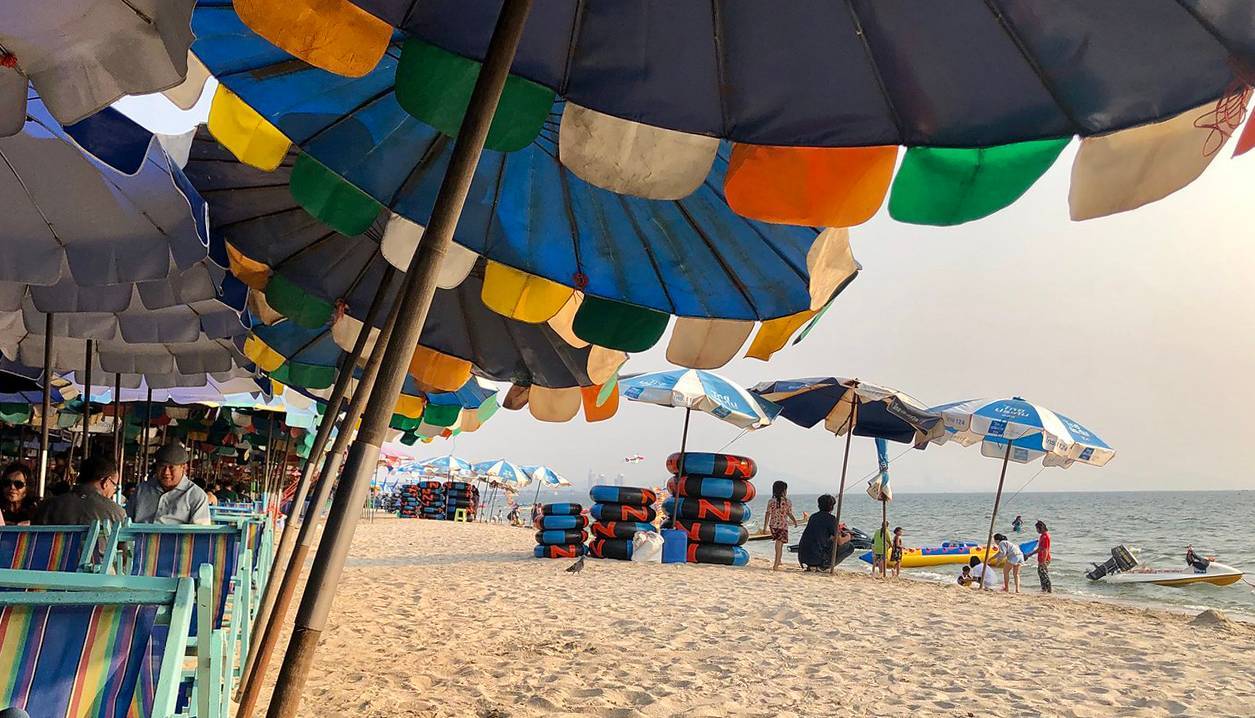 Beach at Bangsaen (Photo: slyronit / flickr.com)
Chonburi
Price: a minivan ride costs no more than 100 baht.
Getting there: Get off at Sukhumvit and tell the minivan drivers you want to go to Chonburi. Since this is the name of the whole province, say the exact place, "bas step Myang Chonburi".
The provincial capital is a typical Thai town, and there are hardly any tourists here. Chonburi is halfway between Pattaya and Bangkok, an hour's drive from the seaside resort. It is very large. For sightseeing it is better to travel from Pattaya by car, though you can also take a minivan.
Passengers of minivans are brought to the very center of Chonburi (coordinates: 13.369543, 100.992112). At the bus station there is an amulet center, where they sell antique and new-made statuettes of Buddha. Opposite is an amazingly beautiful temple Wat Thep Phuttharam with a tall golden pagoda. Nearby, on the slope of a wooded hill, stands Wat Tham Nimit, famous for a huge sculpture of a sitting Buddha.
To the west of the bus station is the beginning of Chonburi's historic development. Visit the old market and see the wooden two-storey houses with stores that were built more than 100 years ago. If you have a car, take a breeze along the new seaside road that runs along the entire town, and drive to the picturesque Chonburi Grand Canyon with the green lake (coordinates: 13.3231066,100.9806138).
Popular excursions from Pattaya:
Ayutthaya
Price: By public transportation one way you can manage in 400 baht. Too expensive by cab!
How to get there: take a bus to the North Bus Station in Bangkok – Mochit, and from there take a shuttle bus to Ayutthaya. Including the waiting time it takes 4 hours on two buses.
We advise you not to buy a tour, and travel from Pattaya on your own. The old capital of Siam attracts like a magnet. When we first visited Ayutthaya, we were fascinated by the silence and the special atmosphere that prevails around the dilapidated medieval temples.
It's easy to get around the city by tuk-tuks or bicycles. If you want to stay overnight, you can always find an inexpensive hostel or hotel in Ayutthaya.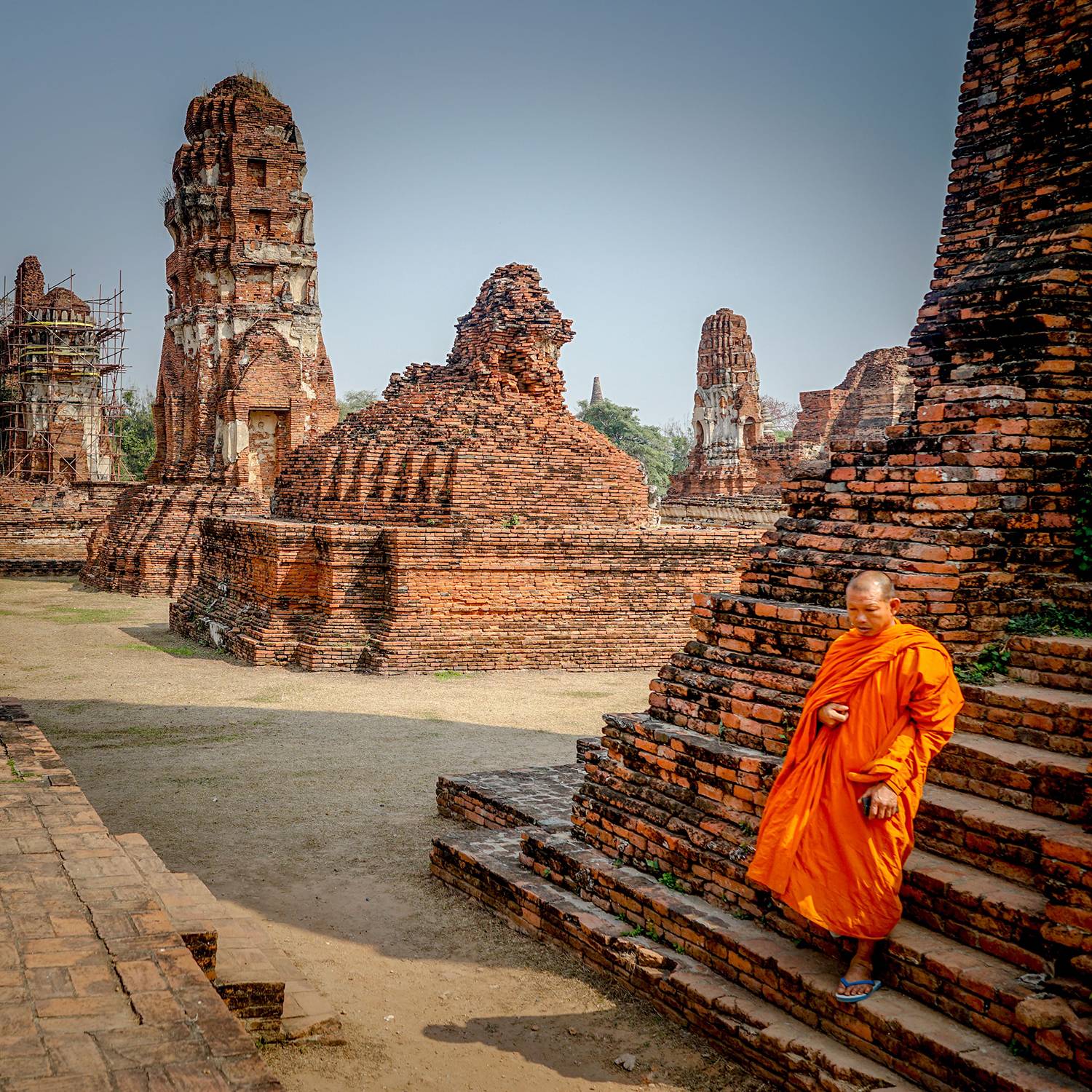 Monk in Ayutthaya (Photo: unsplash.com / @aaronphs)
Sriracha
Price: A minivan ride costs 60 baht, and a white sungteo from North Street costs 30 baht.
Getting there: Sriracha is a small town you can ride your own bike from Pattaya. Take Sukhumvit towards Bangkok and in 32 km you are there! If you want to take public transportation, get off at Sukhumvit and take a minivan towards Bangkok. Passengers are dropped off near the Robinson Mall.
Sriracha is the birthplace of the famous hot sauce and a city where many Japanese live. Expats from the Land of the Rising Sun work at the local port, so signs and stores with Japanese characters are everywhere. Feed squirrels at the coastal Health Park and watch the sunset on the tiny island of Ko Loi. Find out what to see in Sriracha.
Chinese Temple in Sriracha (Photo: ekeidar / flickr.com)
Chachengsau
Price: one-way travel in two minivans is 150 baht per person. For a trip of three or four, we suggest renting a cab in Pattaya for the whole day. It will cost 1500-1800 baht.
How to get there: we took a minivan from Pattaya to Chonburi bus station, and a regular minivan from there to Chachengsau. The trip takes 2 hours one way.
On the banks of the river Bang Pakong stretches 107 kilometers north of Pattaya in the old town of Chachengsau. The capital of the province of the same name is a popular pilgrimage center. In the heart of the urban development towers a marble giant – a temple Wat Sothon Wararam Worawihan, which is highly revered by Buddhists. Whole families come here and leave baskets of boiled eggs as offerings.
Chachengsau and the surrounding area is a good place to spend a full day. Dine at restaurants over the water at the 100-year-old Banmai Market. See the world's tallest pink statue of Ganesha. See Wat Pho Bang Khla, which is surrounded by flying foxes. If you come from Pattaya with a child, take them to the Parrot Park and Suanpalm Farmnok Palm Garden.
Wat Sothon Wararam Worawihan Temple (Photo: wikimedia.org / Preecha.MJ)
Phanat Nikhom.
Price: A one-way minivan ride will cost 132 baht.
Getting there: Phanath Nikhom is 87 kilometers northeast of Pattaya. Take a minivan to Chonburi bus station and from there take a shuttle bus to Phanat Nikhom.
Thailand has preserved places where it's easy to imagine what a settlement looked like 100-150 years ago. In the center of small and cozy Phanat Nikhom, the hands of the clock stopped! The narrow streets are paved, but old wooden houses stand along them. A small shrine houses a statue of Buddha made during the ancient kingdom of Dwaravati.
Local craftsmen weave magnificent products from bamboo. There is a Museum of the largest wicker basket in the world and the Traditional Bamboo Weaving Center. You can see women deftly making delicate handbags and bamboo kitchen utensils. You won't find a better souvenir from Thailand!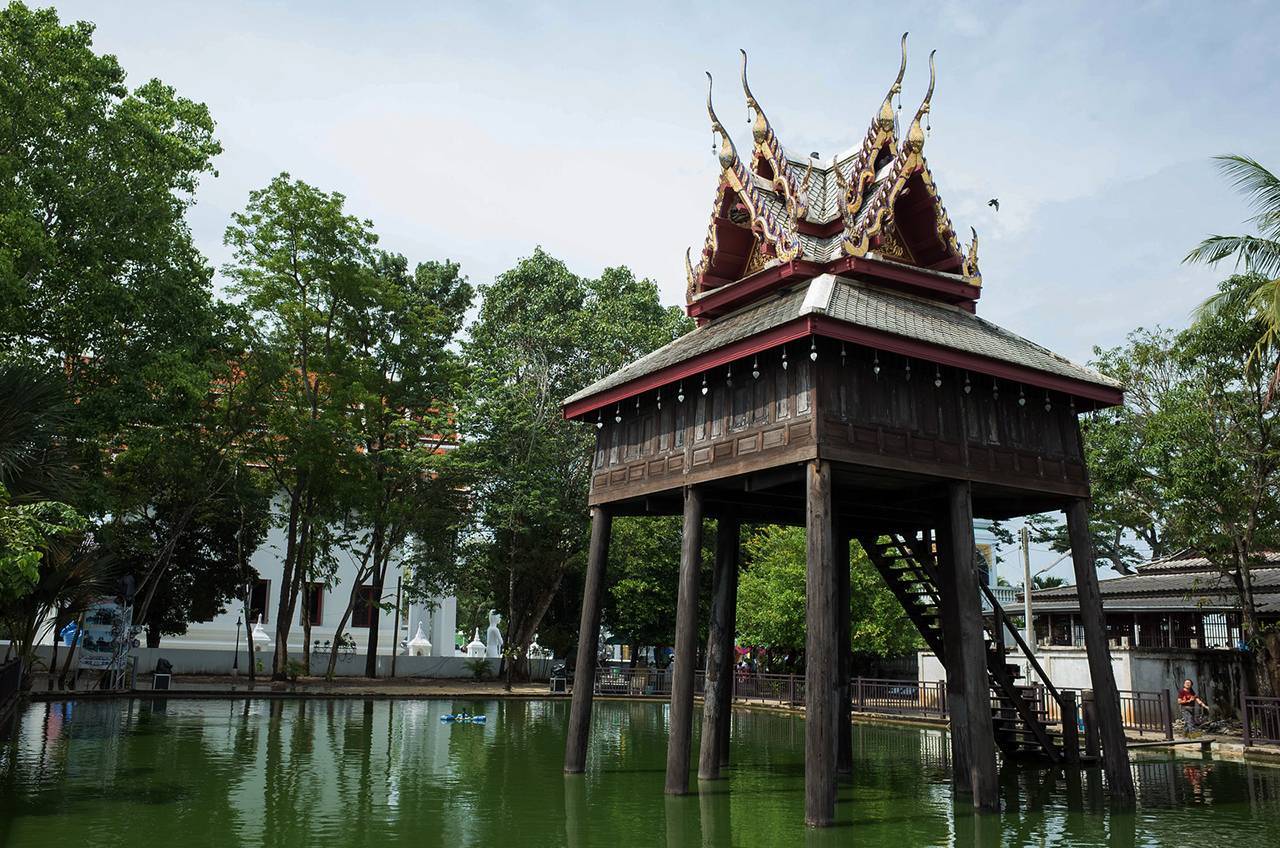 Wat Tai Ton Lan, Phanat Nikhom (Photo: nae2409 / flickr.com)
Nakhon Pathom
Price: one way – not more than 250 baht.
Getting there: We took public transportation. First we took the bus from Pattaya to Ekamai Bus Station in Bangkok. Then by surface and subway to Hua Lampong railway station and from there by train to Nakhon Pathom.
It is better to go to Nakhon Pathom from Pattaya for 2-3 days, because it is located in the central part of the country, 55 km west of Bangkok. Nakhon Pathom is the capital of the province of the same name and one of the oldest cities in Thailand. The spread of Buddhism in this country began with Nakhon Pathom. At the time of Dwarawati the city was located on the Gulf of Siam, but for more than 1,000 years the sea receded for more than 50 km.
From anywhere in Nakhon Pathom Pathom can be seen the huge Phra Pathom Chedi. The highest stupa in the world rises to 127 meters. We advise to visit the palace complex of King Rama VI and see the unique collection of cars in Jesada Technic Museum.
The province of Nakhon Pathom is famous for its excellent pomelos. The ripe fruit is sold on every corner. Be sure to buy the ripe fruit! I assure you that you have never tasted such a pomelo before in your life. This is the taste of Thailand.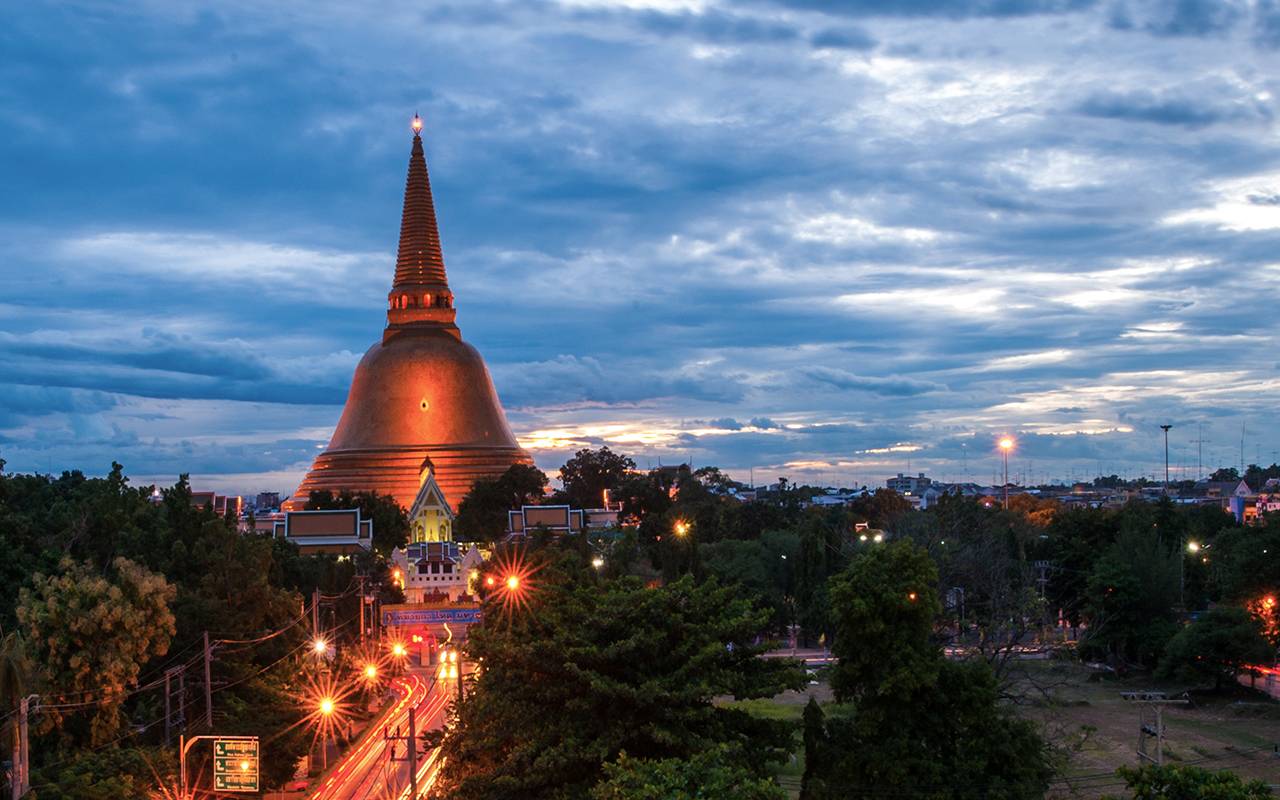 Phra Pathom Chedi – the highest stupa in the world (Photo: wikimedia.org / Preecha.MJ)