7 May ideas for your trip to Europe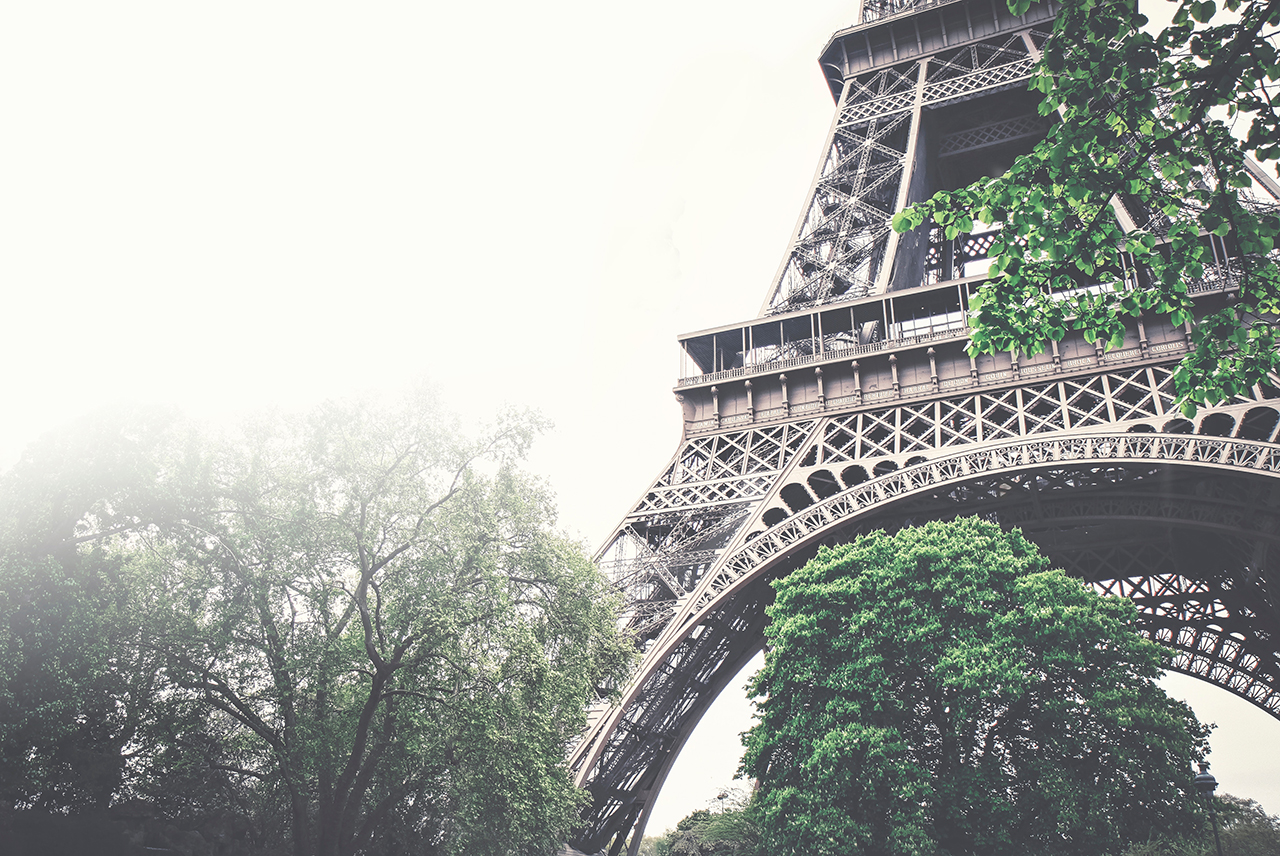 Planning a trip to Europe in late spring! It's worth checking out our May 2022 destination listings to see what the weather will bring and where to stay. Where to go and what to do on vacation?
Coronavirus and quarantine . This review is not about where to fly to vacation in Europe now, but simply about the best destinations. See the current list of open countries. The cost of the holiday in the review is for last year. When the borders open, we expect similar or even lower prices.
Content:
Prague
Weather. As in most cities in Europe, in May in Prague is very warm. The average temperature is +19°C during the day and +9°C at night. By the end of the month the sun is not just warming up, but noticeably scorching. It rains a little, but it can be brief and does not spoil your vacation. It's a great time for excursions and walks outdoors! In the middle of the day it is comfortable in light clothing without sleeves, and for evening promenades can't do without a windbreaker and a sweater.
What to do. Holidays in Europe in May is great! All the historical monuments, castles and museums that were closed for the winter season, open their doors to tourists. Listen to the famous singing fountains of the Křižíkova fontána, look at the spring city from the observation deck on the Žižkov TV tower, walk through the picturesque Charles Bridge and Prague Castle. Read our guide to Prague for 7 days – it's packed with the most interesting things to see!
The capital of the Czech Republic is a favorite vacation spot for sweet tooth and coffee connoisseurs. On almost every street you can come across a tsukarna or a kavarna. Sit in these wonderful places to have a cup of coffee with dessert. Beer lovers will find any kind of beer in the city. Local beer is not just good, but very good!
Come to Prague to enjoy the scent of spring: in May tulips, peonies, rhododendrons, cherry trees and magnolias are in full bloom.
Prices. Prague is one of the cities in Europe, where in May holidays are inexpensive. Tours in late spring 2022 are cheaper than in summer. The cost of a tour for two people with a flight from Moscow for 7 nights – from 67 thousand rubles. A double room at a 3* hotel in the city center will cost 40 €.
Prague Powder Tower (Photo: unsplash.com / @mcramblett) Prague bridges (Photo: unsplash.com / @jeshoots)
Istanbul
Weather . In late spring, Istanbul is no longer cold and damp, but it's not yet summer heat. The air warms up to +20…+25°C during the day, and by the end of the month it's up to +30°C. The sea in Europe is still cool in May. Near Istanbul, the temperature does not exceed +16 … +17 ° C. It's a little early to swim!
Things to do . Tourists visit the city of beautiful temples, palaces and markets all year round, but May is a special month! Wander Istanbul's blooming parks, visit the Hagia Sophia Museum, and see the expanse of Golden Horn Bay from Galata Bridge.
The early months herald the beginning of the Spring Festival with fairs, concerts and public festivities in various parts of the Turkish capital. In the middle of May the city hosts a colorful Puppet Festival and on May 29, the Day of the Recapture of Istanbul by the Ottomans, a costume parade takes place on Istiklal Street, popular with tourists.
Prices. The tour for two people for 7 nights with a flight from Moscow costs from 65 thousand rubles. For 2 people the price for a double room at a 3* hotel in the city center is 35-40 €.
A boat ride on the Bosphorus (Photo: unsplash.com / @reo) Dawn over Istanbul (Photo: unsplash.com / @ashta)
Weather . Where is it warmer in May in Europe? Italy, of course! In Rome during the day the thermometer rises to +23 … +26 ° C. In the evening the air cools to +15 ° C. Those who can't wait to swim should take a train to the Tyrrhenian Sea. Sea water temperature is still cool +18 … +19 ° C and will not suit everyone.
How to pack for a trip? In May it can sometimes rain with thunderstorms. Do not forget to take a light jacket, an umbrella and a waterproof windbreaker. For walks in the mountains and on the paved streets of the city it is comfortable to have sports shoes.
What to do . If you haven't decided where to go in May in Europe, visit Rome! In summer, in the intense heat, the excursions are not so comfortable, so many tourists specifically come to the ancient city in the spring. Comfortable weather allows you to see unique historical monuments and archaeological sites without rushing. Visit the Colosseum and the Capitoline Hill, walk the Spanish Steps and relax near the beloved Trevi Fountain.
In May, Rome hosts several flower shows at once. Check out the colorful festivities in the Orange Garden and near the Park of Music.
Prices. Russians and residents of northern Europe love to vacation in early May in Italy, so the prices of tours go up. Stay for two people for a week with a flight from Moscow costs from 67 thousand rubles. After a short holiday in May the cost of tours goes down. The accommodation in Rome is not cheap all year round – for a double room at a 3* hotel in the city center starting from 80 €.
The Trevi Fountain is the largest in Rome (Photo: unsplash.com / @czermak_photography)
Barcelona
Weather . In May, those who cannot stand the summer heat come to the capital of Catalonia. The warm weather of +20…+24°C is good for holidays with children and elderly travelers. There are 8-9 rainy days per month, so you should buy an umbrella. At night in the city is quite cool +11 ° C. Do not forget to put warm clothes in your luggage!
Barcelona is one of the places to swim in May in Europe. But the Mediterranean Sea is still warm to +18 … +19 ° C and pleases only hardened swimmers. As for getting a suntan, you'll have no problem with it!
What to do . May is the start of the tourist season, and in all places of interest in Barcelona the number of sightseers increases. In late spring, the city hosts the Primavera Sound music festival and flamenco festivals. See living sculptures on the verdant Ramblas, stroll the narrow streets of the Latin Quarter, stroll through the blooming Park Guell, and gaze at Gaudí's architectural creations all around Barcelona.
Prices. European tours in May 2022 are cheaper than in the summer season. A 7-night stay in Barcelona for two people with a flight from Moscow costs 92 thousand rubles. The housing in Barcelona is expensive. The double room in a hotel 3* in the city center costs from 90-100 €.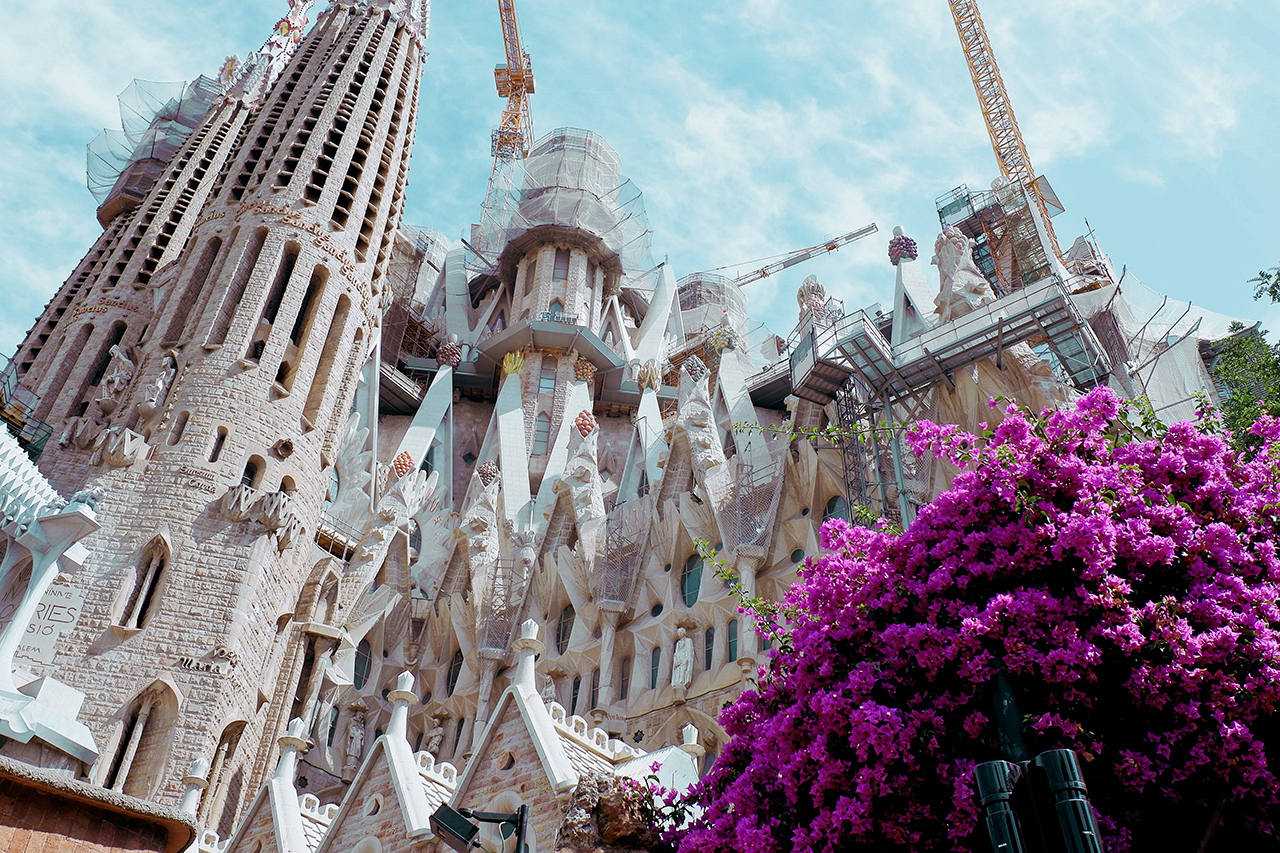 Sagrada Familia (Photo: unsplash.com / @strider_)
Paris
Weather . Not sure where to go in May 2022 in Europe? Choose Paris, a timeless classic! Although the weather is fickle, it doesn't judge tourists. Despite the +20 ° C during the day, half of the month it rains. However, the water on the sidewalks dries quickly, and you can walk around the city without problems.
What to do . The wonderful city is not called the capital of the world and the city of lovers for nothing. The romantic spirit is especially strong at the end of spring, when Parisian parks are transformed into flowerbeds and the boulevards are filled with young green trees. For Parisians, May is a month of blossoming chestnuts.
Take a walk down the unique streets where the revolution once raged, spend an evening at the Moulin Rouge or the Opera, sit in the famous cafes where Hemingway and Fitzgerald were. Be sure to include walks in the Luxembourg Garden and Bois de Boulogne in your itinerary.
Prices. The tourist season is just beginning, so prices have not yet skyrocketed. A tour for two for 7 nights with departure from Moscow costs from 66 thousand rubles. A room for two at a 3* hotel will cost 70-75 €.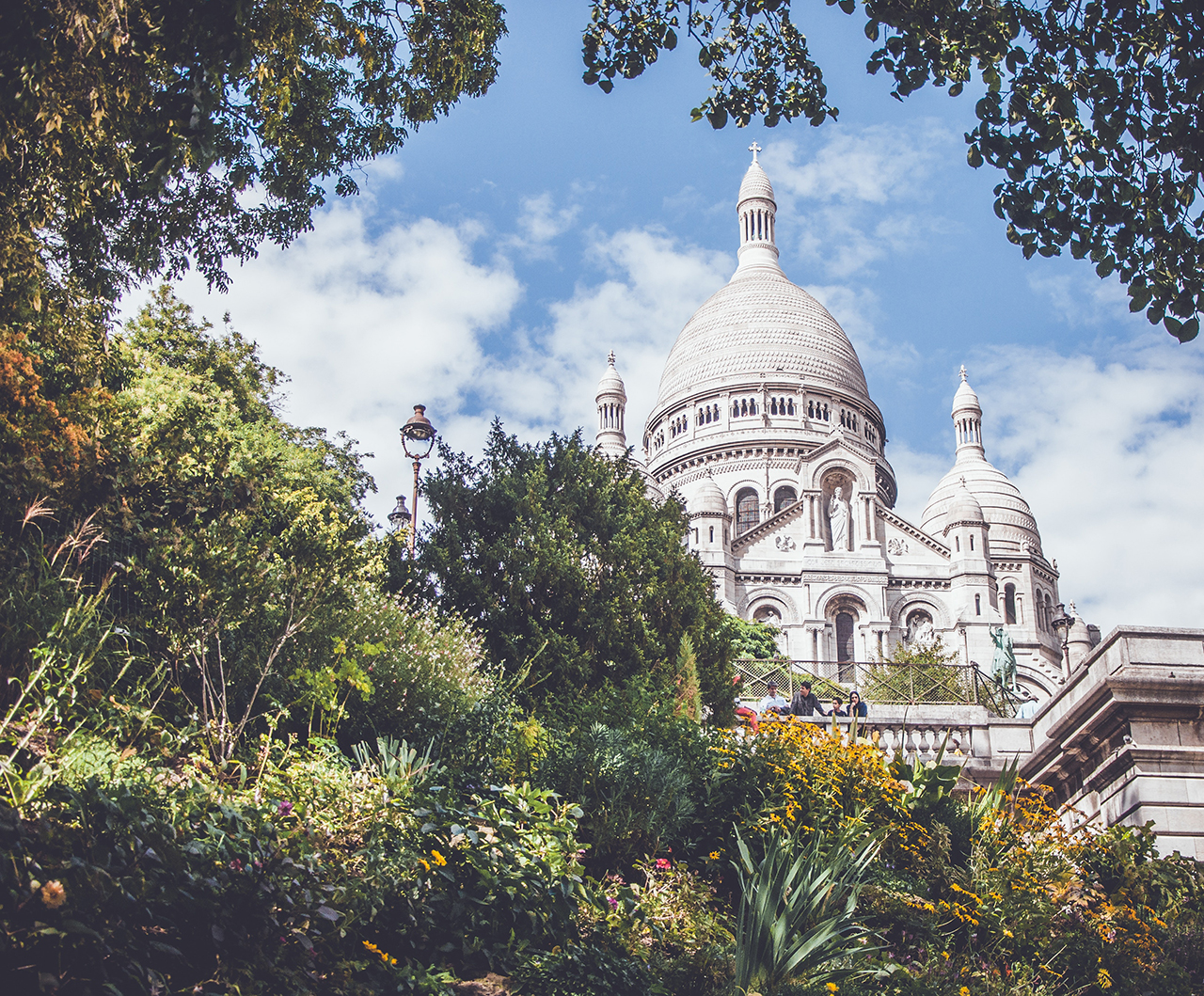 Sacré Coeur Basilica (Photo: unsplash.com / @bill_bokeh)
Amsterdam
Weather . May 2022 holidays in Europe are good not only on the Mediterranean coast. In Amsterdam, it's sunny during the day and already quite warm +16°C. There are few rainy days – suitable weather for excursions.
What to do . Wander the canal promenades and admire the facades of old mansions. Cycle through the city and get a true Amsterdam feel. See Dutch tulips bloom in the famous Keukenhof Park.
Prices. Tours to the Netherlands in the off-season are few and not cheap. A seven-night trip for two from Moscow costs from 113 thousand roubles. A room for two at a 3* hotel in the city center can be booked for €130-140.
Amsterdam's Keukenhof Park (Photo: unsplash.com / @tfioreze) Amsterdam has over 160 canals and 1500 bridges (Photo: unsplash.com / @adrienolichon)
Lisbon
Weather . Portugal is very nice in May! The temperature is +22°C during the day and +15°C at night. There is not much rain – only 4 days in a month. Given the temperature difference and the cool breezes, take light clothing, a sweater and a windbreaker.
In late spring, the sea is still cold +17°C, so almost no one swims. The beach season only opens in Madeira – it's still cold (+15 ° C), but some brave ones take a dip. But it's already possible to sunbathe.
Things to do . Admire the historic buildings and red-tiled roofs of Madeira from the miradoros. See the carved facades of the late Géronimous Monastery on the outskirts of the city and wander the winding streets of the old quarter of Alfama.
Prices. The tour for two for 7 nights with a flight from Moscow costs from 110 thousand rubles. You can book a double room at a 3* hotel for 75-80€.
The funicular Bica is located in old Lisbon. Opened July 28, 1892 (Photo: unsplash.com / @vali_s) Alfama quarter in Lisbon (Photo: unsplash.com / @liamckay)
Where to go in Europe for May? 7 ideas
A long weekend is approaching, and we've come up with a few travel ideas – from the always successful foray into Kiev to a big trip through Lithuania or Latvia, from a trip to a city of Scandinavian design to a trip to Sicily. There are other occasions, too – for example, Vienna will host an art festival and Seville will host the April Fair (yes, in May), the main event of the year. Anyway, don't dare sit at home.
Kiev
Kiev is always a good idea, but especially in spring! Everything is in bloom, the food is delicious, and people are joyful. In addition, in spring there are many cool events in Kiev, such as Retro Car Festival, Lilac Blossom in Botanical Garden and Museum Day (read more about spring events in Kiev here). We also have a separate selection of great places for those who love to hang out in bookstores, eat cheap and have a lot of fun. Kiev is already explored from A to Z? Then here are 12 more locations where you can break away from Kiev for a day.

Here is our Big Guide to Kiev.
Vienna
On May 9 in Vienna, Wiener FestWochen begins, a festival that combines theater, performance art, music, installations, and new art forms. Entrance to many of the events is free, and the city itself becomes a platform for artists and spectators. In between you can explore the famous Viennese coffeehouses with their divine desserts. And even get out of Vienna for a day trip to the surrounding countryside – see the castle, stroll among the vineyards, cycle around the lake, or soak in the thermal baths. All ideas, transportation and prices here.

The Big Guide to Vienna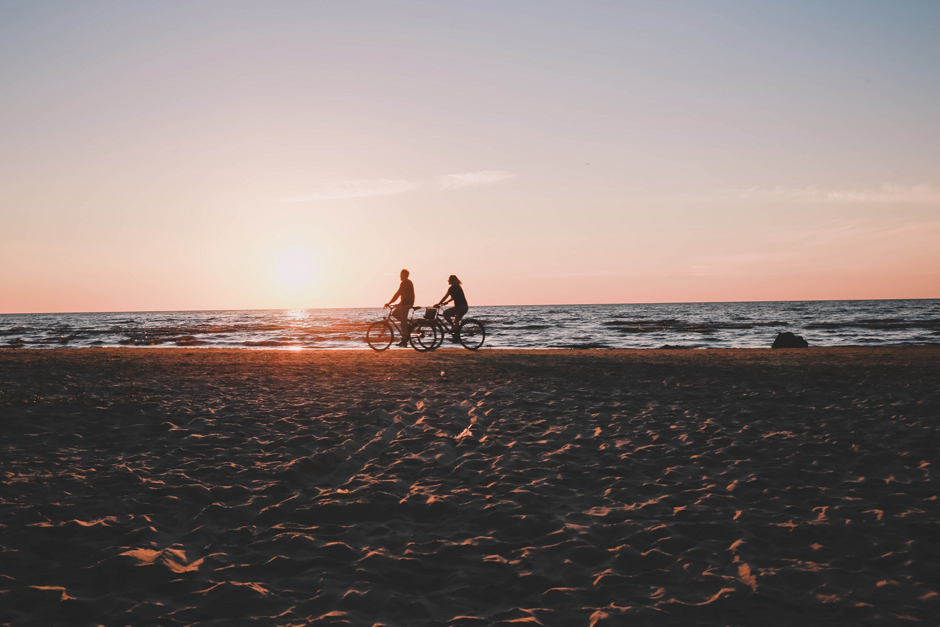 Big trip to Latvia
If you can't catch cheap tickets, try considering nearby countries as an option for a long weekend trip. Perhaps Latvia has never been the country of your dreams and your travel ideas are limited to a stroll in Riga and the sea in Jurmala. In fact, there are still castles, waterfalls, lighthouses and gingerbread towns. And we have an excellent material with a detailed itinerary and budget.

Travel itinerary for Latvia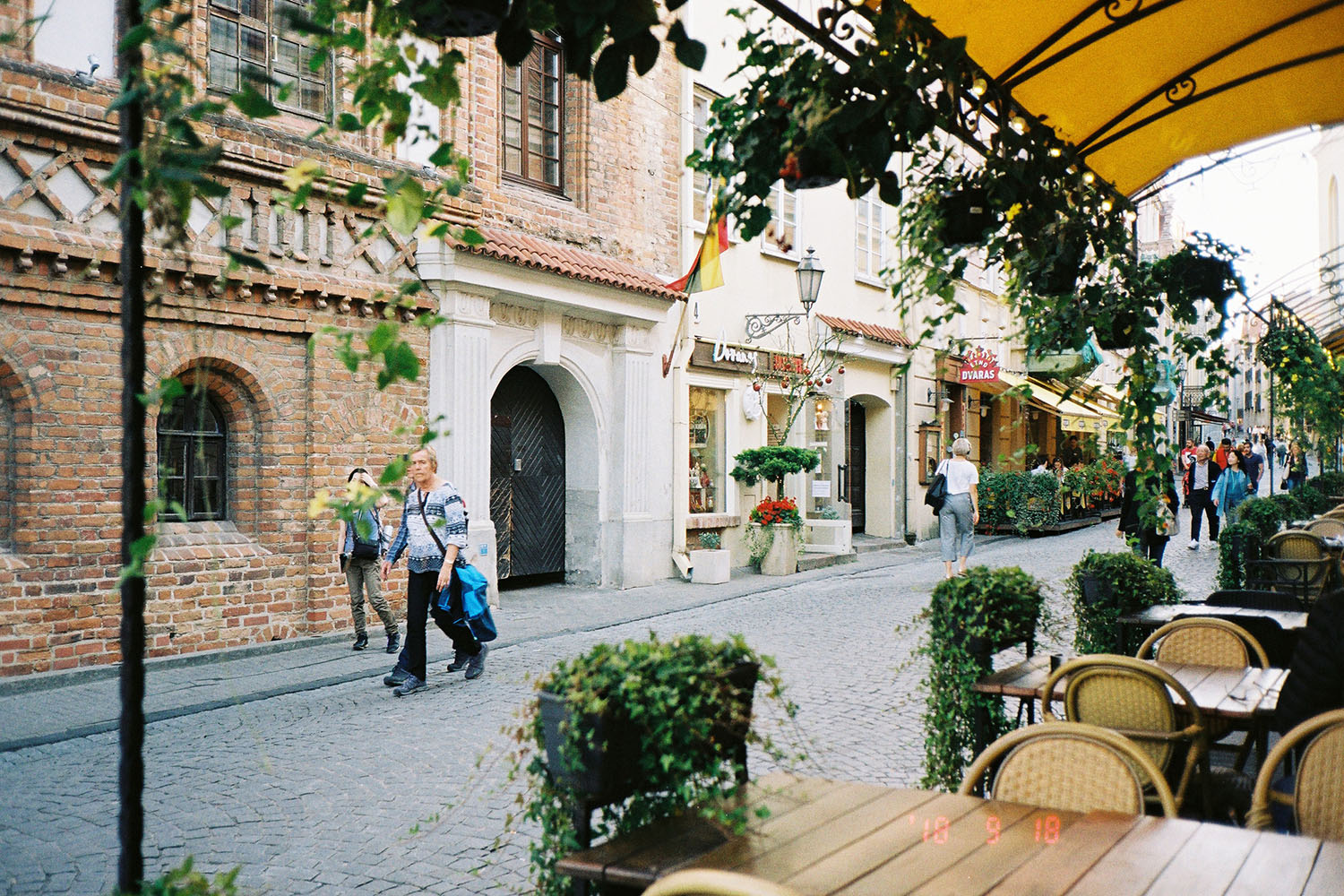 Big trip to Lithuania
The same story with Lithuania – everyone knows Vilnius, many people get as far as Kaunas and Klaipeda, and there they finish their acquaintance with the country. And in vain! The clearest lakes, immense forests and small ancient cities, where life goes on as usual, are definitely worth renting a car or buying a bus ticket at least once and going outside the Lithuanian capital for a short weekend trip.

Itinerary of travels in Lithuania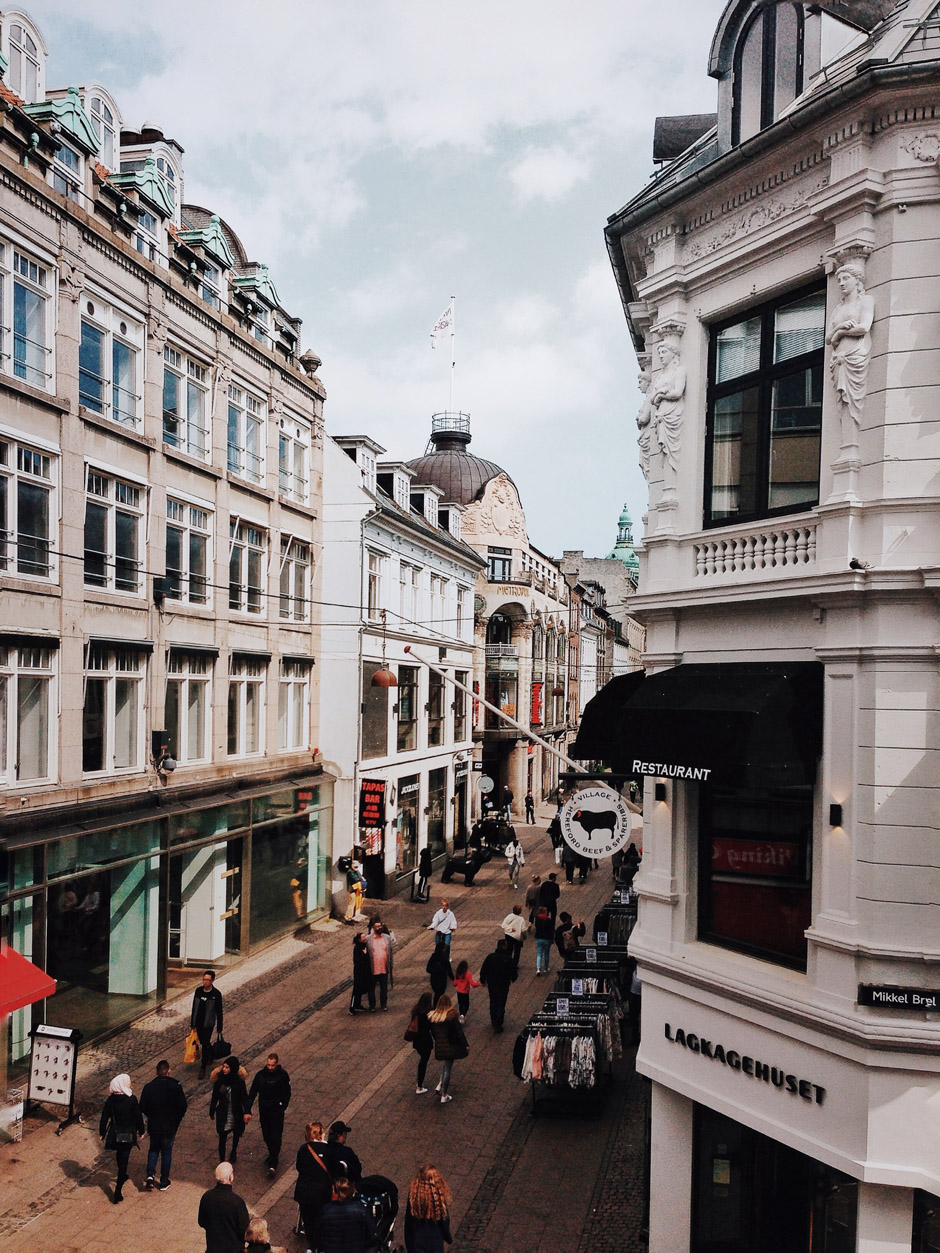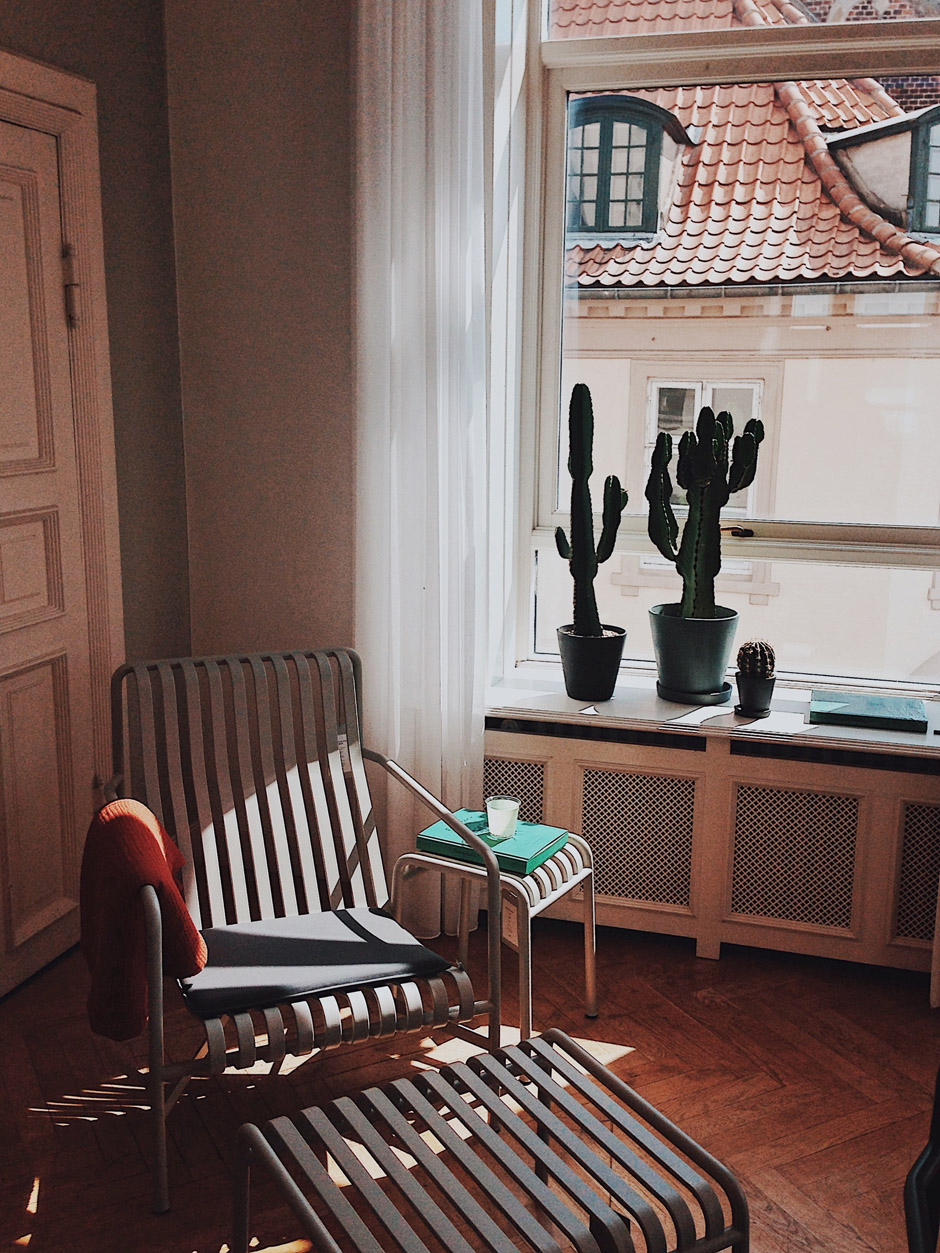 Copenhagen
Advantages – great Scandinavian design. Disadvantages – your airfare is likely to be the cheapest purchase on this trip. However, the waterfront, the marina, the yachts, the huge windows in the houses, where the whole country has good taste, are worth it. You will look at the people on the street as much as the architecture. And you can also head out into nature – Denmark has just completed a very cool observation tower that blends perfectly into the surrounding forest landscape.

The Big Guide to Copenhagen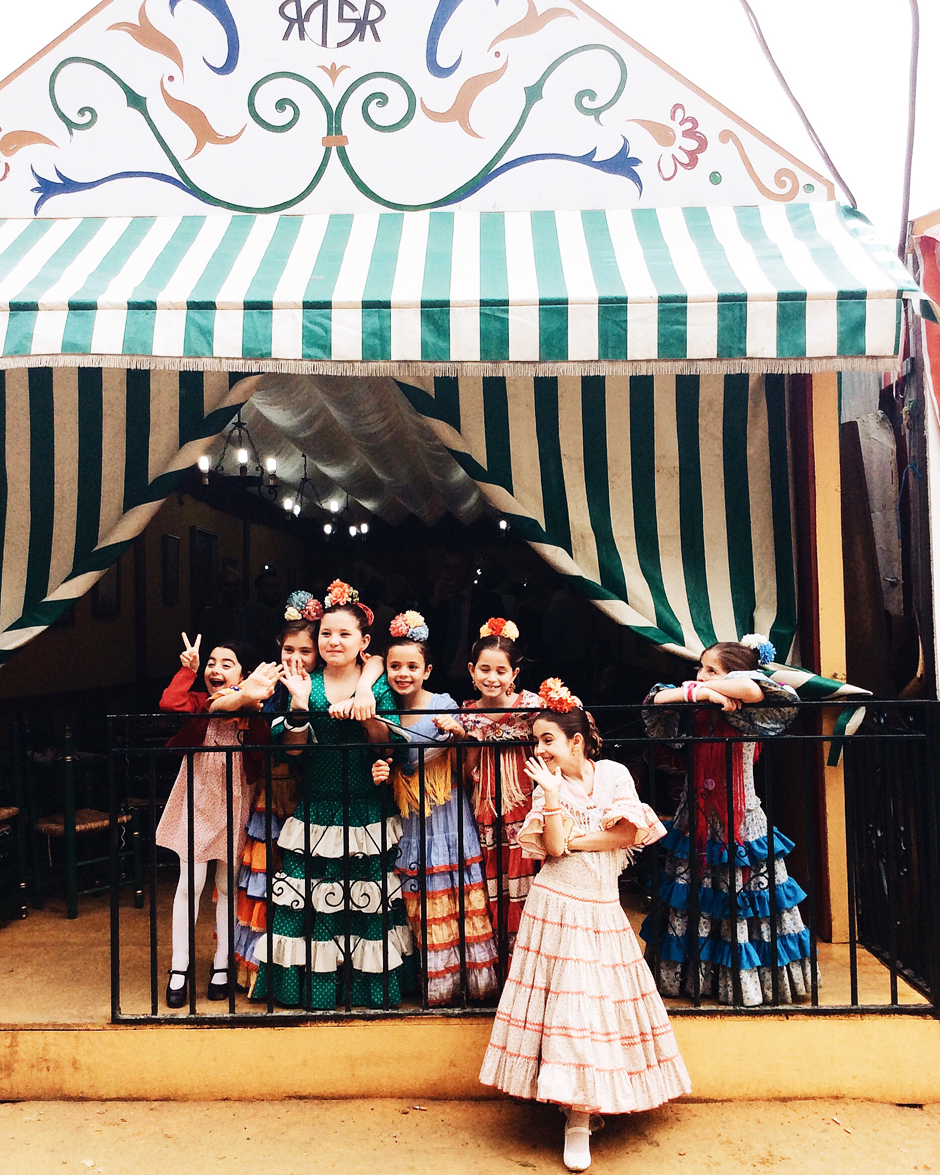 Seville
Perhaps not the most popular city, but look, during the days of May holidays (May 4-11) will be held April Fair – and this is the main event of the year. Everything is organized as follows: colorful pavilions are set up in a specially fenced area. The colorful crowd moves from tent to tent, dances outside, and strolls around on horseback, showing off their traditional costumes (hats, floor-length dresses, flowers, flounces). Everyone is holding a glass of sherry. We must go! All the more so because Seville is an incredibly beautiful city even without a fair.

Learn a little more about Seville and other cities in Andalusia.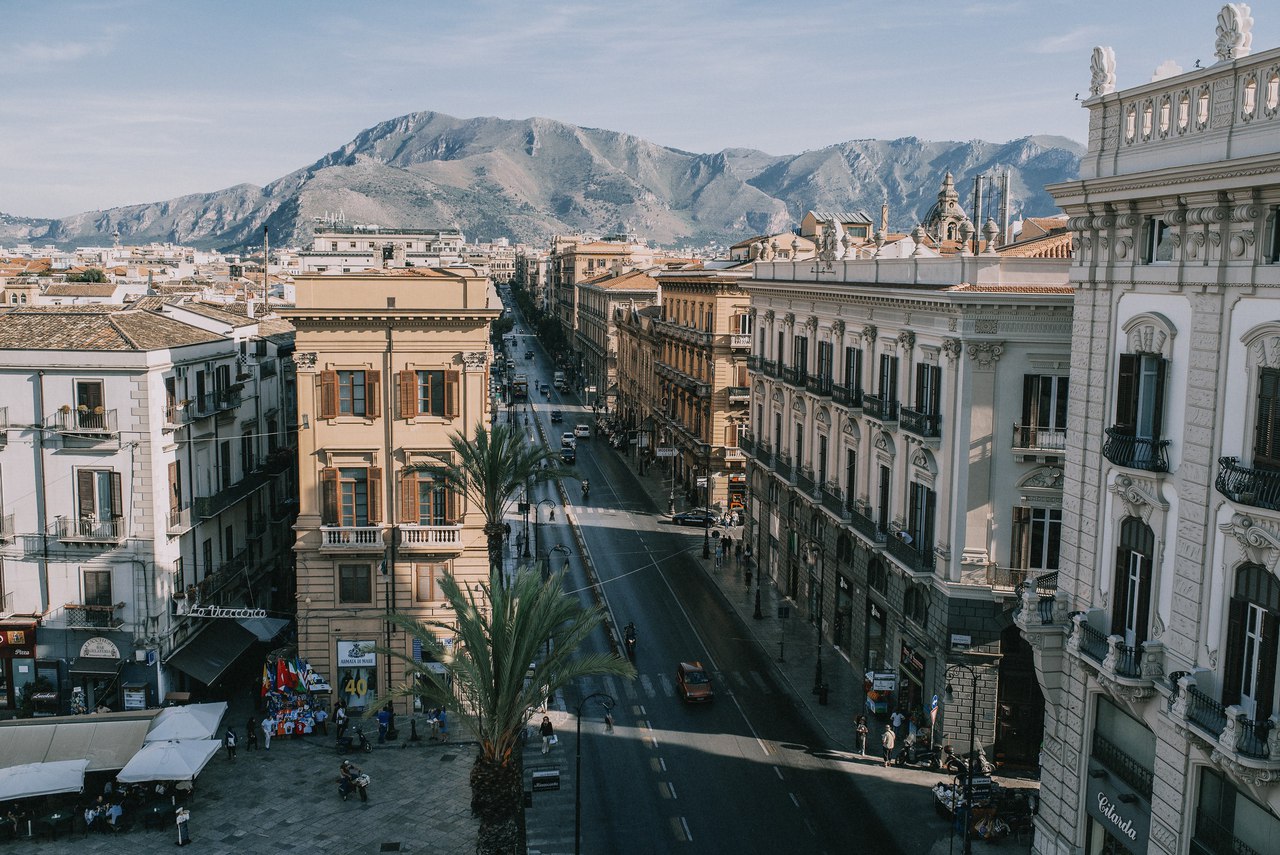 Sicily
May is the time when we want the warmth of summer. And it's worth going to Italy for that! In Sicily, for example, it will be a real summer. There is a fusion of Greek, Arabic and Italian cultures, delicious and cheap (by Italian standards) food and three seas: Tyrrhenian, Mediterranean and Ionian. And also picturesque cities, ancient ruins, volcano Etna and beautiful islands. All the details on transportation, lodging, and points of attraction are here. Don't want to go to Sicily? Then we have a great itinerary for Tuscany and Umbria by car – with all the budget and rental details.

All about traveling in Sicily

Bonus. Wherever you go.
That last idea may be the most important. Open the Fare Finder tab on the Ryanair website, a feature that allows you to find cheap flights from a particular city to anywhere. From there, it's just a matter of whether you're going to eat pasta or currywurst, feel the Parthenon or the Sagrada Familia. Not convinced? Read the column about traveling without a plan – we guarantee you'll want to, too.

Why traveling without a plan is fantastic
Photo: palasatka, murmurash, Anya Bobyreva for The Village Ukraine , Violetta Savchits, Dmitry Sologub