Where to go with tents in Baikal: to the bays, healing springs and protected areas
The answer to the question of where to go with tents in Baikal is not an easy one. There are a lot of ways for different tastes. Do you want to go fishing? You are welcome. Go along Circum-Baikal railway, to see the beauty of the lake and the beauty of tunnels in the mountains? That's also possible. And there are also walking and mountaineering routes, rafting on the rivers and walking tours to mineral springs.
So first of all define your desires. And there is a place to stay everywhere or almost everywhere. You can go to the "wild" and equipped places with tents on Baikal. You can put up your tent for the nominal fee on the territory of several camping sites. It's much more romantic and cheaper than staying in a hotel. Rest with tents on Baikal is very widespread.
How to see Baikal and half of Russia in a week.
Go on a fascinating trip to Lake Baikal to visit Listvyanka and Olkhon, and on the way check out Russia's largest metropolises: Perm, Yekaterinburg, Novosibirsk, Krasnoyarsk and Irkutsk. This unique route on the train "Baikal Tale" is offered by Russian Railways. The trip takes place in comfortable conditions, there is a mobile restaurant and showers.
The Heart of Siberia: a trip you'll never forget
Krasnoyarsk region – a real paradise for the tourist. Here gold is mined and the permafrost museum is invited. Local farmers grow tomatoes weighing more than 2 kg, and restaurants treat you to venison and pine nut porridge. You will see mountains, waterfalls, untouched nature of the Far North and climb the longest stairs in the country. Find out what else interesting awaits tourists in Krasnoyarsk region.
Best places for water recreation
Olkhon Island
| | |
| --- | --- |
| Address | Olkhon district, Irkutsk region |
| Coordinates | 53.142051, 107.338173 |
Baikal has many protected areas and wildlife sanctuaries, where traveling is restricted. But there are hiking trails. You can also come to famous Olkhon with a tent. But you are to put it in specially allocated places. You can choose from the list of offered places at the island forestry, situated in the village of Khuzhir. The beaches of Olkhon are sandy. The water is perfectly warm near the shore, and the sunny days here are not less than in Sochi.
Small sea
| | |
| --- | --- |
| Address | Olkhon district, Irkutsk region |
| Coordinates | 53.048610, 106.777007 |
Small sea with its perfectly heated bays and cozy warm bays attracts tourists. You can settle down without any problems, including becoming a camp on the territory of tourist camps. Those "savages", who goes to Baikal with a tent for the first time, should start from these easily accessible places. You will be offered sightseeing trips, mini-tours to Olkhon, fishing and many hiking tours.
Chivyrkuisky Bay
| | |
| --- | --- |
| Address | Buryatia, Barguzinsky district. |
| Coordinates | 53.764557, 109.107702 |
Chivyrkuisky Bay is quite far from Irkutsk and Ulan-Ude. If it were not for this circumstance, the popularity of recreation by the water, it could have squeezed the Little Sea. The bay is suitable for beach recreation and fishing. And you can also take a bath in the healing hot springs and engage in photo hunting. The water depth of the bay is about 10 meters, it is beautifully heated, the water temperature in summer +22 degrees. Therefore, on a long sandy spit (about 1 kilometer) all summer there are tents.
How to plan a dream vacation in Baikal
The most famous lake of the country is able to surprise travelers all year round. In winter – magic ice and hot springs, in summer – rich fishing and stunning views. However, it is necessary to book tickets here in advance: we tell you how to do it profitably.
The best places to stay in the forest
Bolshoe Goloustnoe village
| | |
| --- | --- |
| Address | Irkutsk region, Irkutsk district, Bolshoye Goloustnoye village. |
| Coordinates | 52.040853, 105.404723 |
Today this is the most accessible place for those who like to go on vacation with tents on Lake Baikal. Almost pristine nature has been preserved here. There are less people resting here than on Olkhon and Maly Sea, and the Great Baikal Trail, which begins in the village Listvyanka, leads here. You can follow it to the Peschanaya Bay with the famous stilted trees. When the wind starts to blow, it seems as if they're walking. It's worth visiting Dry Lake, surrounded by dense taiga. For recreation with tents here are decking, tables, benches, places for bonfires, toilets.
Best places for a rest in the mountains
Arshan
| | |
| --- | --- |
| Address | Buryatia, Tunkinsky district, Arshan village |
| Coordinates | 51.910885, 102.433427 |
This mountain and mud resort is located east of Lake Baikal in the beautiful Tunkinskaya Valley of Buryatia. Several thousand people come to the village every year. The mineral water is believed to cure many diseases, and the clean air and hiking in the mountains help restore health and get a boost of energy.
Khamar Daban
| | |
| --- | --- |
| Address | Irkutsk Region, Slyudyanka District |
| Coordinates | 51.286418, 104.321860 |
The mountain range does not require any special physical training. Khamar-Daban is called the cold tropics. There is a large amount of precipitation both in summer and winter. The route begins on the southern tip of Lake Baikal, near the town of Slyudyanka. Tourists ascend the Khamar-Daban range to Chersky Peak, Heart Lake and the Podkomarnaya River waterfalls. Dinner over a campfire, songs with guitar and an overnight stay in a tent. You may go back to Irkutsk by railroad. But there is a more interesting variant: to go by local train "Motane" along Circum-Baikal railway.
Shumak
| | |
| --- | --- |
| Address | Buryatia, Okinskiy district. |
| Coordinates | 51.943633, 101.824778 |
In the Shumak River valley, in the mountains of the Eastern Sayan, there are springs that gush out of the ground and are considered to be curative. It is not surprising that people climb the inaccessible high-altitude valley, despite the difficult multi-day hikes through the passes. Surprisingly beautiful mountainous terrain also attracts those who are interested in peaks, waterfalls and mountain scenery. In the valley there is a camping site and mobile communication.
Shumak Nature Park in Buryatia: how to get to the lost world
There are very few places like this left in the world. Shumak is a real protected area in the heart of Siberia: it is accessible only by air. But it is here every year more and more people try to get in touch with the world, covered with legends and legends, see the wildlife, taste the healing water from the mineral springs.
Where to relax with a tent in Baikal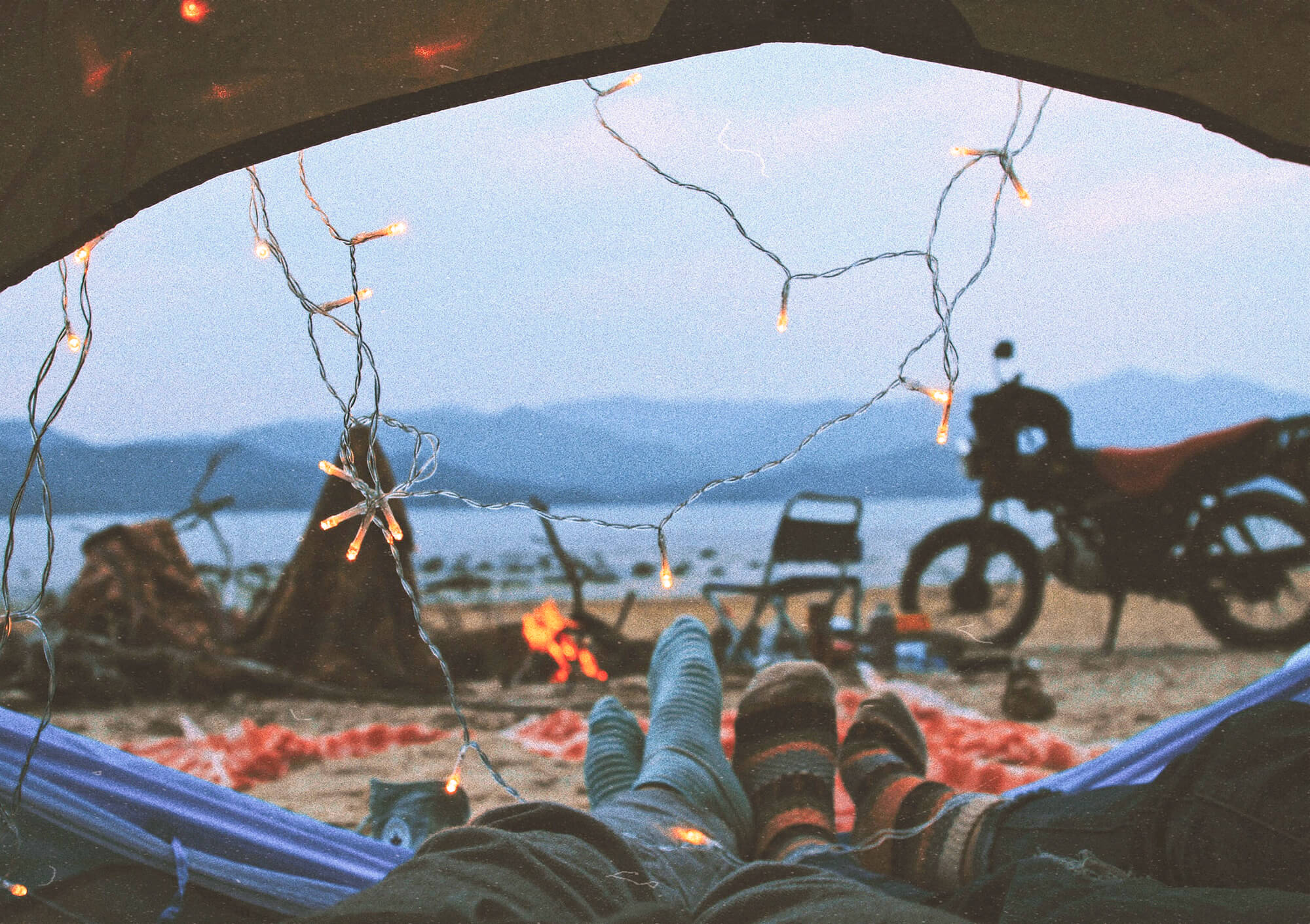 If you are ready for adventure and don't care too much about comfort, go to Baikal camping! Learn about popular places for camping on the shore of the lake.
Where to look for vacations
Russia's largest lake is a good choice for a camping holiday! There are enough places where you can stay in Baikal with tents. Tourists camp on the outskirts of villages and in wilderness areas. You can easily find campsites with camp sites, tent decks, tables, benches and wooden toilets on the shore. No matter what, but it's still comfortable! If you like the outback, head for the northeast taiga of the lake. Look for camping sites in Baikal on Bookings.
Free landscaped campsites in Baikal:
Babushka Bay, a lovely lagoon next to the famous Sandy Bay.
Buguldeika settlement . On the shore of the river that flows into Baikal.
Posolskiy sor bay . Not far from the railway station "Kultushnaya" .
Trail from Bolshoe Goloustnoe to Listvyanka . Beautifully decorated parking lots.
Ayaya Bay . Sandy shallow lagoon, where the seals love to swim. The place is picturesque, a lot of tourists, but only one toilet.
CIRCUM-BAIKAL RAILWAY . There are camping sites with bonfires and tables near Circum-Baikal railroad.
Wild beaches after Utulik village. If you come by highway M55, after Utulik you may turn to the lake at any turn. Local beaches are popular, so there are not many places free in summer.
Krasnye sands beach . Look for convenient places for tents on the shore of Lake Baikal on the northwest outskirts of Baikalsk.
Warm Lakes . Three picturesque lakes 7 km from the shore of Lake Baikal, next to the Snezhnaya River.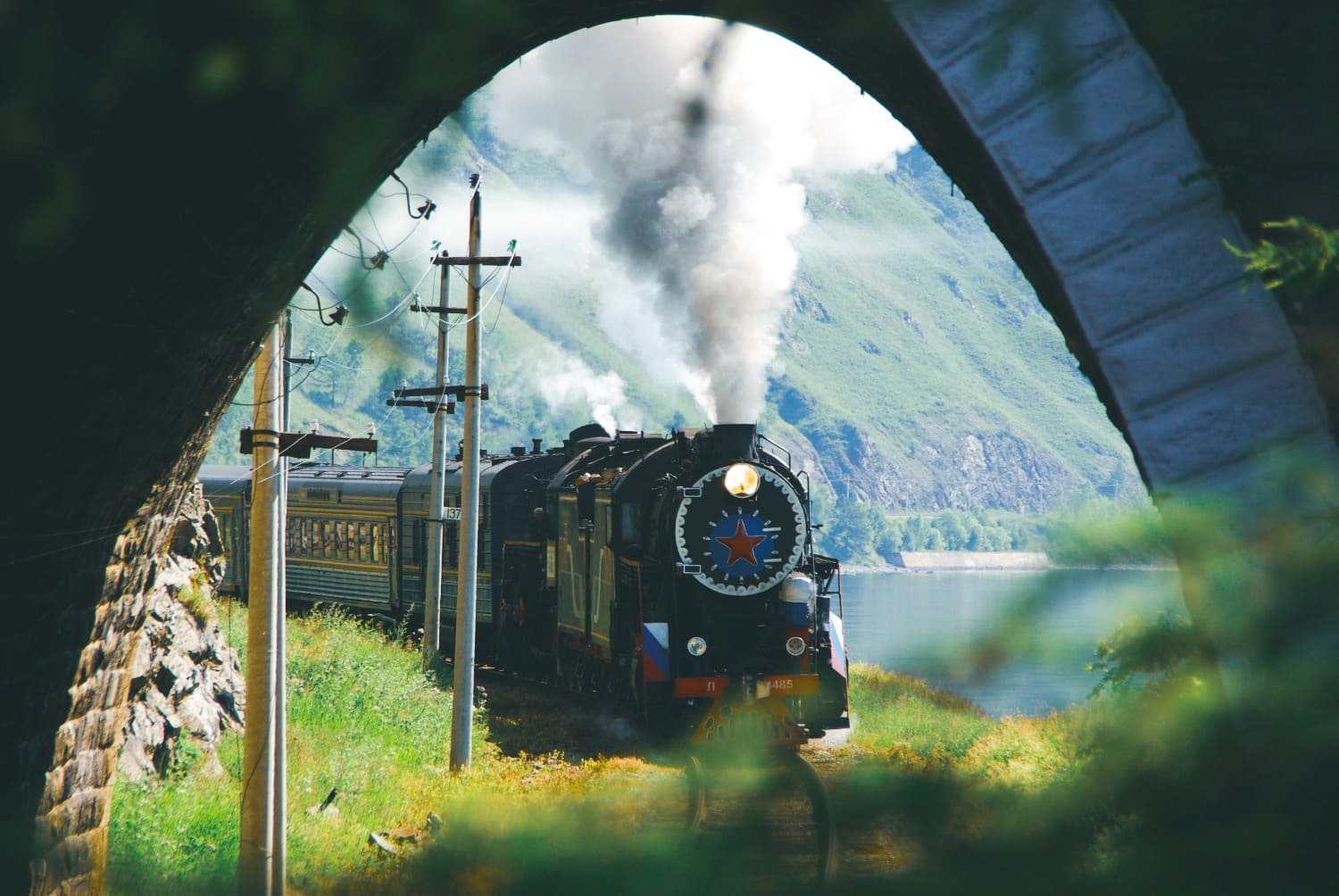 A sightseeing retro train on the Circum-Baikal Railway. Photo: Artem Svetlov / flickr.com / CC BY 2.0.
Small sea
Narin Dalai coast, 76 km long, is popular for beach vacations. The warmest and shallowest beaches are located from the village of MRS or Sahyurt to the village of Kurma.
Campgrounds . Almost all camping sites of the Small Sea are allowed to pitch tents. The camping site costs from 200 to 500 rubles per day.
Wilderness . There are many places where you can pitch a tent for free on Baikal in the area of the Small sea. The farther from MRS, the less people! You should take into consideration, that some bays are closed for cars, and other bays are not accessible for cars because of their location. On the shore of the Small Sea it is windy – well fasten your tent!
Cape Burkhan (Shamanka cliff). Photo: Ekaterina Sazonova / unsplash.com.
Olkhon
Campsites . In the village of Khuzhir – the capital of Olkhon – tourists who came by car to Baikal, receives a camping "Flower under the snow". The camping place for a 9 sq.m. tent costs 500 rubles a day. On the closed guarded territory there's a common kitchen, washstands, drinking water and toilets. Private parking will cost about 350 rubles per day. Take a look at the 7 best camping sites in Khuzhir.
The Wilderness Campers . With tents stay closer to Khuzhir and in remote corners of the island. Saraisky beach, which was considered a mecca for all tourists with tents in Baikal, became part of the Baikal National Park. Now tourists are forbidden to camp and make bonfires on this beach.
To get around this ban you have to pay for your stay in the national park – 50 rubles for the residents of the Irkutsk region and 100 rubles for everyone else. You have to pay 100 rubles per day to pitch a tent. Payment does not guarantee any conveniences! Infrastructure on Saraisky beach is minimal.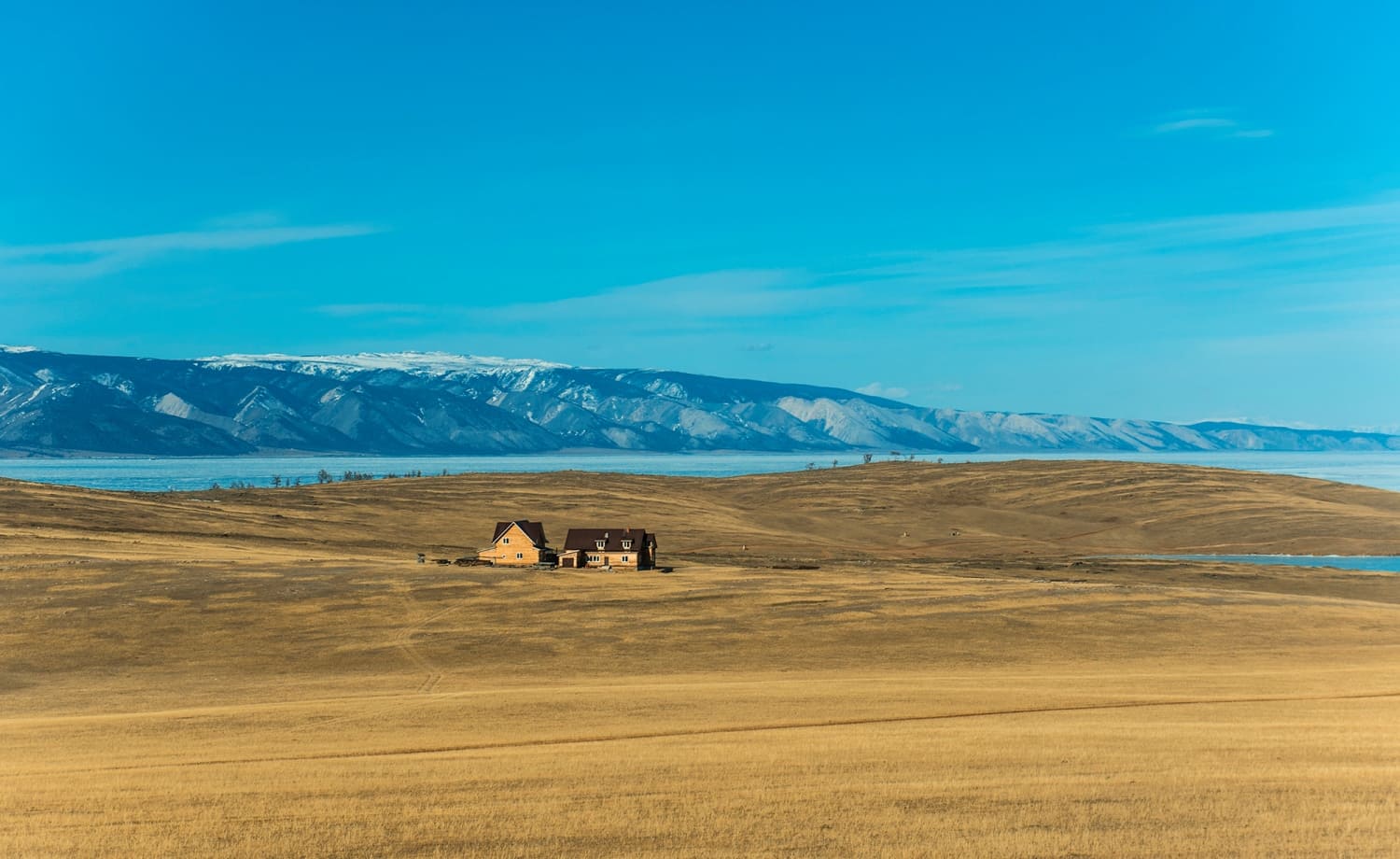 Cabins on olkhon island. Photo: Aydar Daminov / wikimedia.org / CC BY-SA 4.0.
Slyudyanka
The town, where the CBR begins, is located on the west side of the lake. There are few hotels and guest houses in Slyudyanka.
Campgrounds . The closest camping "Yurt" is in the village of Buravshchina, to the south of Slyudyanka. There you can stay in a Buryat yurt or a wooden house, there is also a shared kitchen and a terrace. In summer 2022 a yurt for two costs from 1350 rubles. Parking is free. Look for guest houses and hotels in Slyudyanka on Hotelluk.
Wilderness . Look for free places for tents in Baikal near Slyudyanka along the CBR.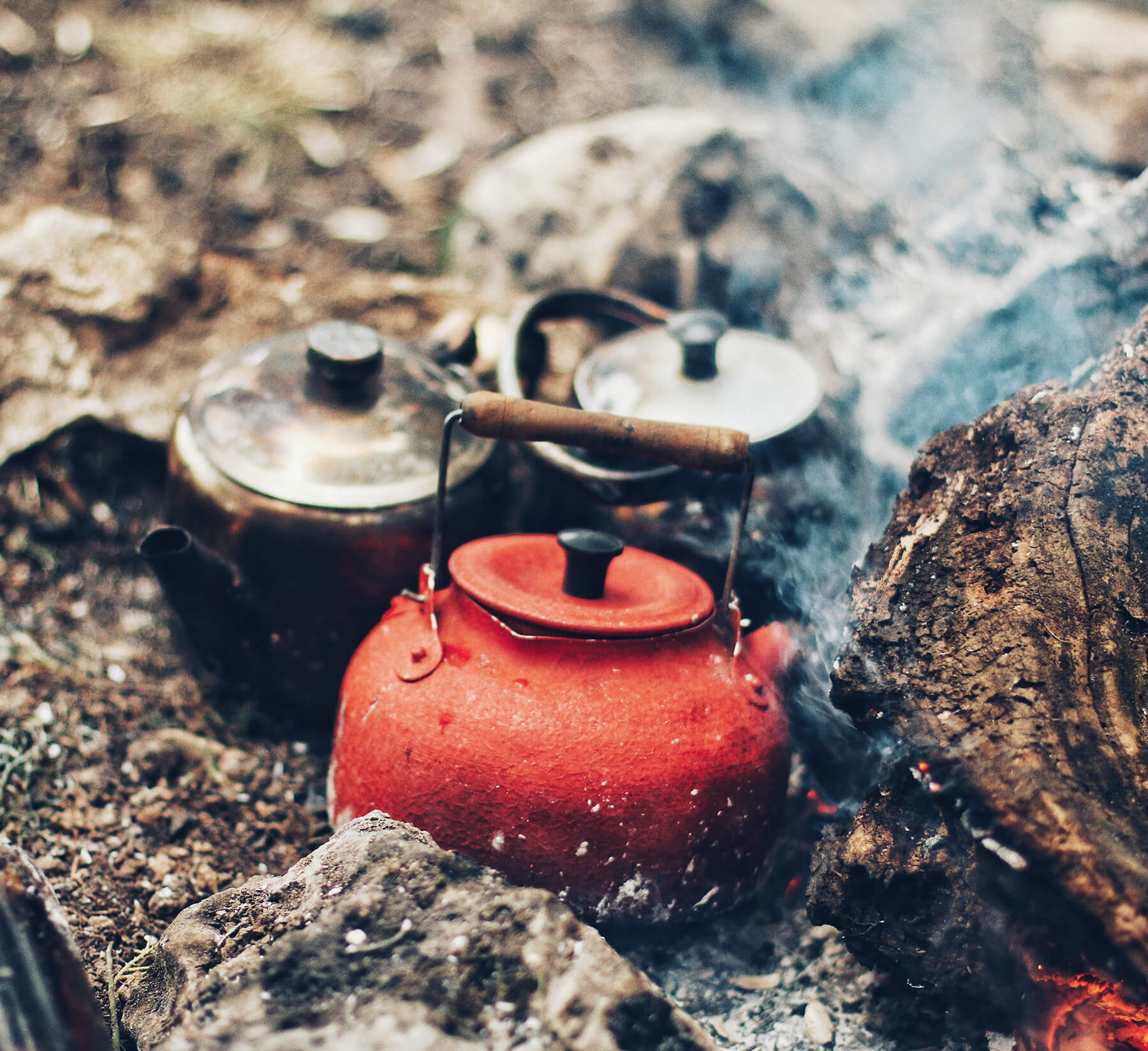 According to the tourists' responses, it's better to stay not in Slyudanka, but in 30 km – Utulik settlement. From there you can go to the mountains and go riding on catamarans. Photo: soroushkarimi / unsplash.com.
Enkhaluk
One of the most beautiful places in Baikal is famous for windless sunny weather, sandy beaches, picturesque nature and good infrastructure.
Campgrounds . On Lesnaya Street, 44, is a tourist base "Enkhaluk," where you can stay in wooden cabins and youth campus. In high season, a double room costs from 2,200 rubles, and accommodation in three-bed campsites from 1,500 rubles.
Wilderness . Tourists pitch their tents in the woods around the resort.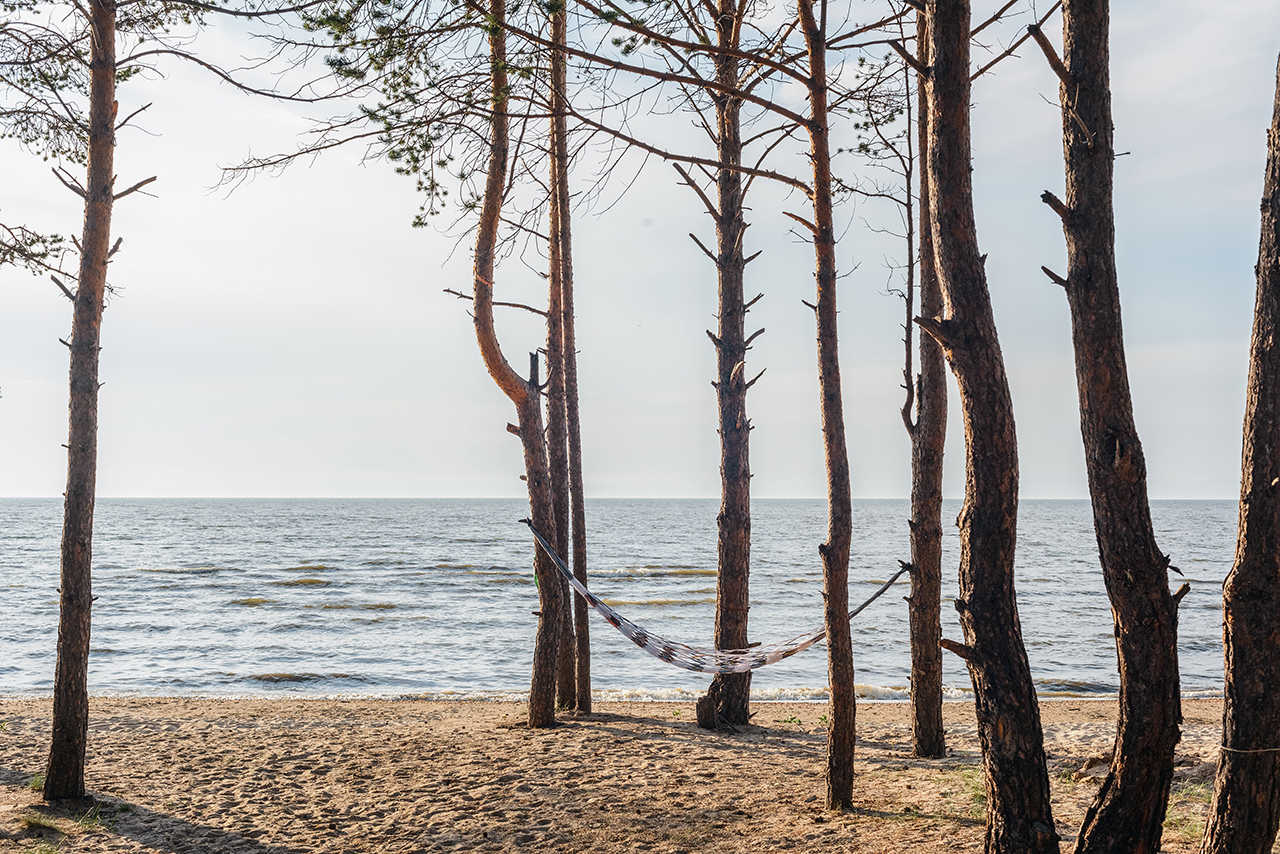 Enkhaluk is famous for windless weather, Baikal. Photo: unsplash.com / @katgo_83.
Listvyanka
Baikal Anapa welcomes tourists in hotels, guest houses and campgrounds.
Campgrounds . The closest campsites in Listvyanka are in Bolshoe Goloustnoe and on Bolshoi Rechka, 8 km from the lake. The camping at the Yacht Club "Blago" on the Angara river costs 1000 rubles for lodging and 800 rubles for three meals a day per person. At the ethno-camping site "Uliger" in Bolshoe Goloustnoe in the summer 2022 double room in a yurt with breakfast costs 5800 rubles. It is not allowed to put up tents. You can live in the beautiful and comfortable tents at the glamping "Dreamers Valley" (Daydream Forest), but such a tent costs from 7500 rubles for two. Search for low-cost bases and guest houses in Listvyanka on Hotelluk.
Wilderness . Where to pitch a tent in Listvyanka? All the spots by the water in Listvyanka are not free of charge. They charge 50 rubles per hour at the picnic area and 100 rubles for the rest in the gazebo. Walk along Baikal to the north! There are beautifully decorated free parking lots with tables on the trail toward Bolshiye Koty. You'll have to dig the restroom yourself.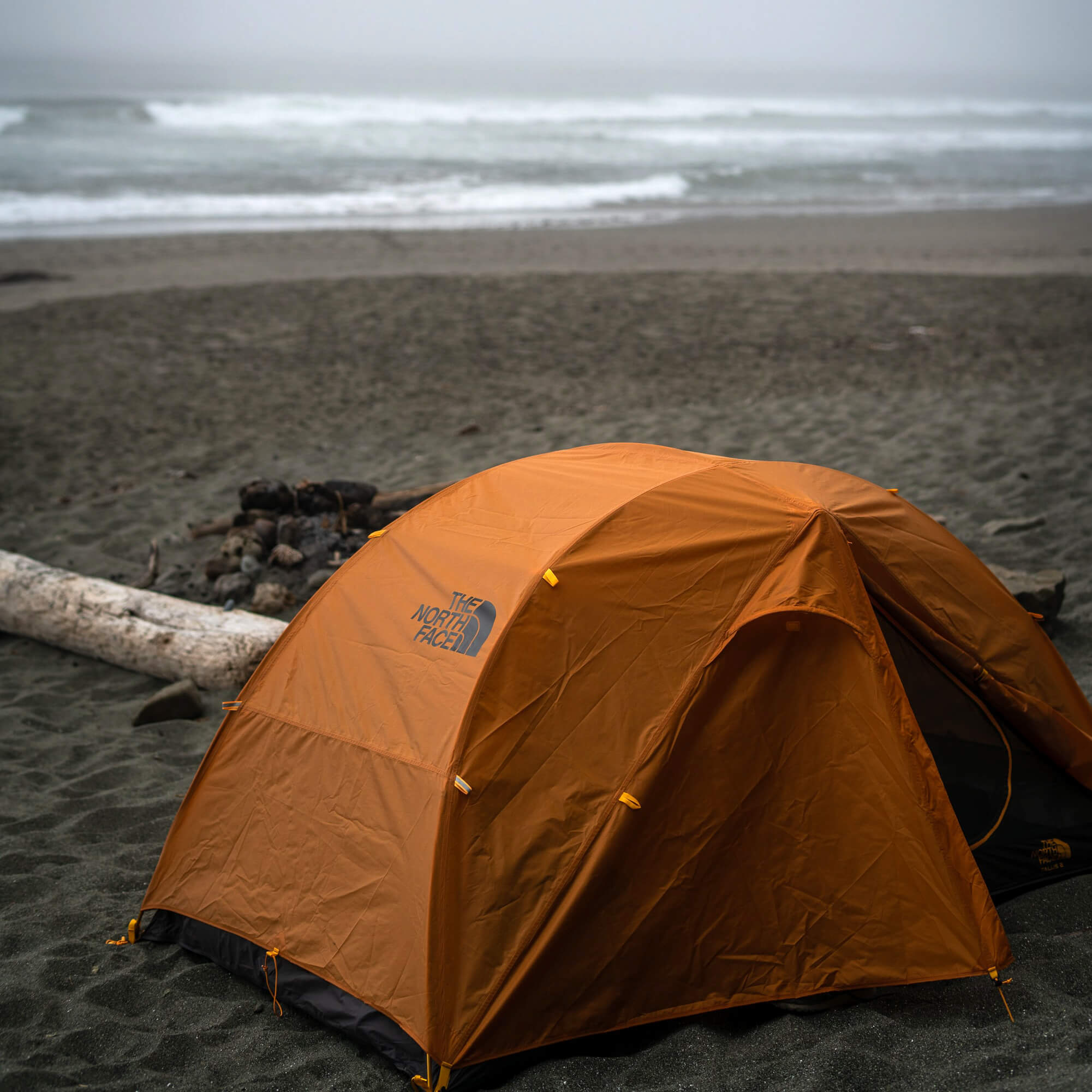 All places by the water in Listvyanka are paid. Photo: slgoetz / unsplash.com.
Goryachinsk
The village, 175 km from Ulan-Ude, is known for its healing hot springs.
Camping . On Pionerskaya Street, 16, in the summer there is a camping "Uyutny Dvorik". You can not get up with a tent, but in bad weather you can spend the night in a wooden house or a family bungalow. Double room costs from 2100 rubles per night. Parking and a common kitchen are free of charge. Nearby, in the center of the village, there is a mini-market, bus stop and stores. See the best recreation bases in Goryachinsk.
Wilderness . There is an official ban on wild tourism in Baikal by Buryatia. According to new rules, tourists must stay only in special recreational zones. So far there are no such zones, but the local authorities are going to solve this problem by 2025. Now holidaymakers still pitch tents on the outskirts of Goryachinsk.
A beach in Goryachinsk. Photo: Viatores / flickr.com.
Svyatoy Nos Peninsula
The picturesque sandy spit between Barguzin and Chivyrkuisky bays is not yet overcrowded with tourists.
Camping . There is an equipped paid parking lot in the village of Monakhovo. In summer 2022 a place for a tent near the beach costs 500 rubles, and accommodation in a panel house costs 700 rubles per person. At the camping site in the Sorozhaya Bay, a site for a tent for up to 8 people costs 500 rubles.
You can also take a car up the Svyatonosky Isthmus to the village Kurbulik. There you can rent a cottage there for 500 rubles per person per night. Book a cottage in Karbulik on the service Bucking.
Wilderness . For wild rest on the shore of Lake Baikal we recommend the beach of Myagkaya Karga. Excellent places for tents are in Okunevaya and Kresty bays. To tell the truth, you can get there only on foot along the paths from the village of Kurbulik.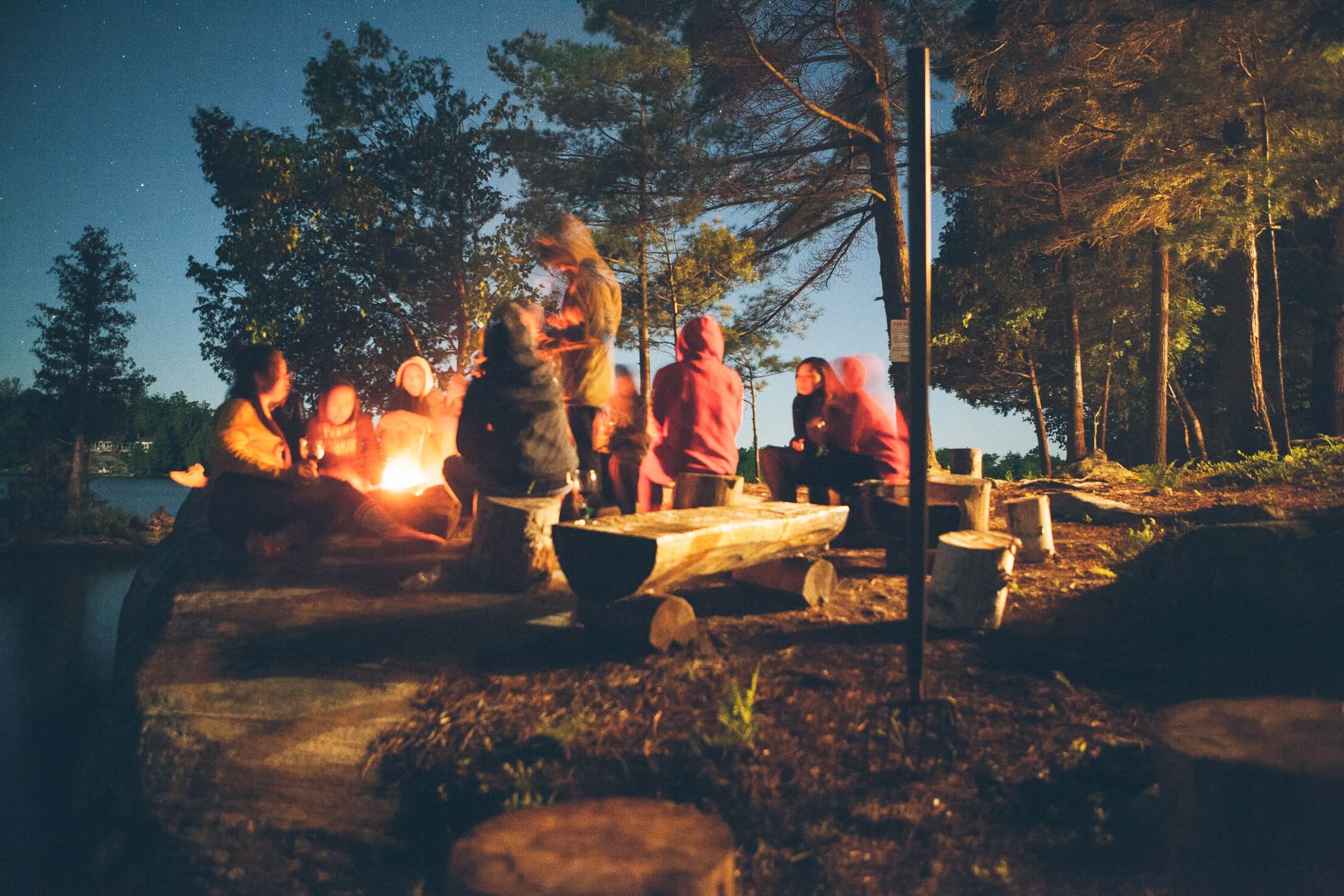 There are not too many tourists on Svyatoy Nos, so people love to camp here. Photo: tegan / unsplash.com.
Arshan
The balneological and climatic resort is not on Lake Baikal, but in the Sayan mountains. From Irkutsk from Ulan-Ude to Arshan runs buses and shuttles.
Camping . On Sayanskaya Street, 44, there is a camping hotel for everyone who came to Baikal by car. In the pine forest there are 4 houses, a bathhouse, a play area, a dining room, a kitchen and parking. The tourists are accommodated in the lodges for 400-800 rubles per day per person. A place for a tent costs 100 rubles. Take a look at the best camping sites in Arshan.
The Wilderness . It is not allowed to put up tents in the resort village.
From Irkutsk to Arshan there is a bus going every day, travel time – 4 hours. From Ulan-Ude the trip takes 6-7 hours. Photo: caspersky123 / unsplash.com.
Tips and reviews
It is not necessary to bring a tent with you. There are camping equipment rentals in Irkutsk. Renting a double tent costs 200 rubles per day and 1200 rubles per week, a sleeping bag – 100-200 rubles per day and 600-1200 rubles per week. You are sure to get the payment in advance.
If you want to visit the Zabaikalsky National Park, you'll have to send an application to the e-mail address "E-mail address is being protected from spambots" beforehand. You must have Javascript enabled in your browser to view the address. You will be sent details for payment, and after the money transfer – the permit. The printout and passport must be shown at the checkpoint at the entrance to the park. You can apply for a permit on the spot. Keep the document until the end of your stay in the park! When you leave the park, the permit will be checked. If you do not have it, the security guards will write a fine of 3000 rubles.
There are no problems with water on the shores of Lake Baikal. You may use the water directly from the lake for cooking.
Do not stand near the shore! There are high tides on Baikal.
The sandy beach in the village of Vydrino is visited by residents of the Irkutsk region and the Republic of Buryatia. There is almost no infrastructure here. You can relax for a day, but stay with tents is not advised! The locals do not pity the tourists. Sometimes it comes to robberies and burglaries.
Natalia: "We went to Baikal by ourselves. The lake shore is equipped for picnics (tables, benches, campfire sites), and it's all free. The entrance to Baikal is gentle, the water is warm, and the children were swimming for days. If you want to have a budget rest as picnickers, this is the right place for you.
Andrey: "Enkhaluk is my favorite place at Baikal. It's almost perfect for a family tent vacation, though it's very crowded during the season, but you can still find a place. It's a long sandy beach, pine trees, cedars and anthills, and if you go a couple of kilometers away from the shore into the forest, you can pick up delicious blueberries.