Family vacations in June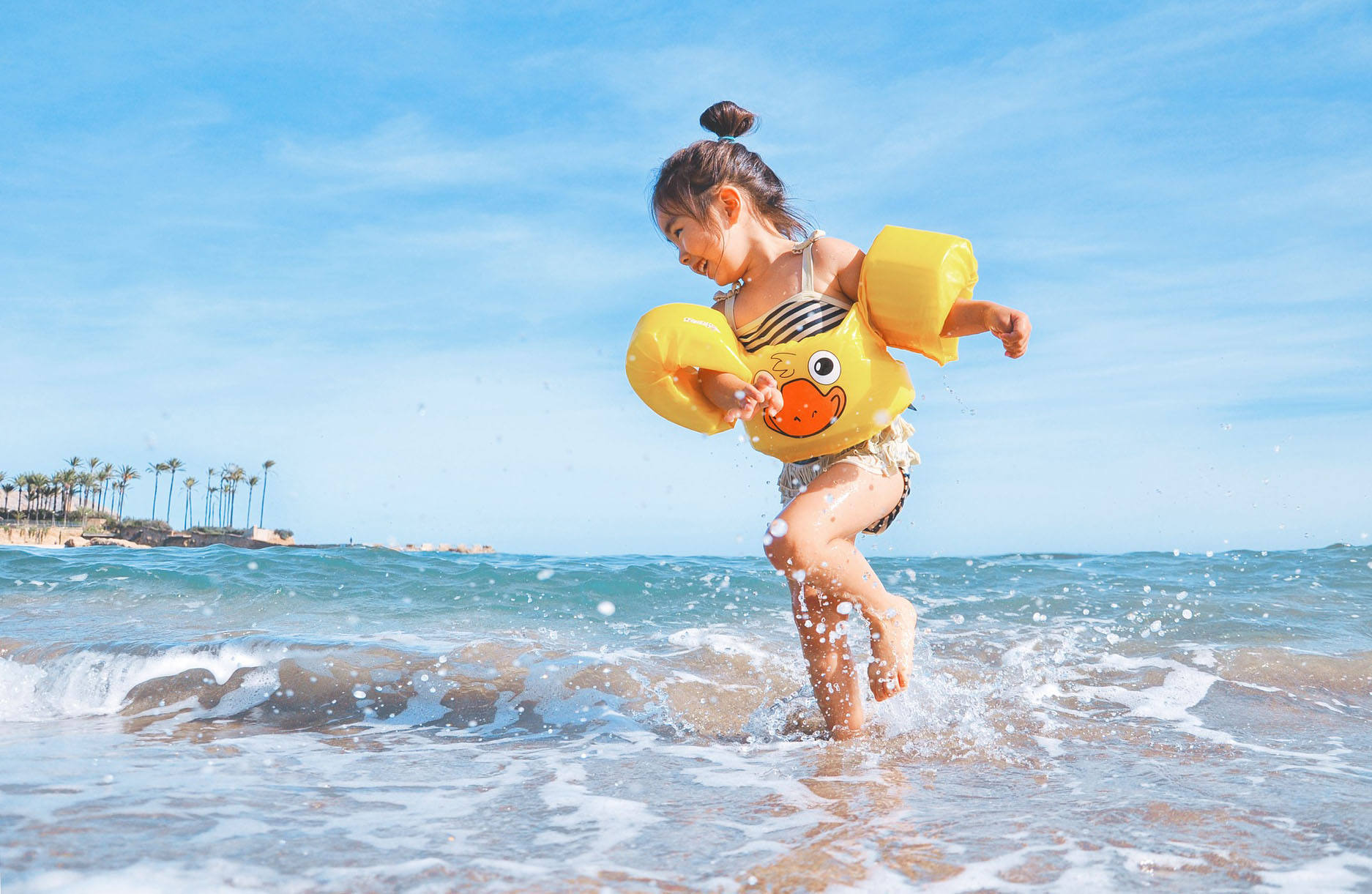 There are many options where to fly with a child to the sea in June 2022. The choice is not easy. We offer an overview of 9 countries where it is best to vacation with children in early summer. Learn about the weather at the resorts and places to have a fun vacation.
Coronavirus and Quarantine . This review is not about where to fly abroad now, but simply about the best beach destinations for this time of year. See the current list of open countries. See also where to go in Russia with children.
A vacation with a child by the sea in June has a lot of advantages. The coastal resorts are just beginning to fill up, and the beaches are not crowded. In June, the prices for housing and tours are lower than in July and August, so there is an opportunity to save a little money. In addition, in the beginning of high tourist season is not as debilitating heat as in late summer, and the sea is already warm enough for swimming.
Look for the best deals at Level.Travel and Travelate – they will find the best deals among different tour operators. Want to save your money? Check out our 7 rules for buying tours online.
Look for discounted hotels on Hotelluk. Here are the top hotel search rules.
Content:
Turkey
In early summer, the water temperature in the Mediterranean Sea is 2-3 degrees higher than in the Aegean Sea. If you have not yet decided where exactly to go to Turkey with a child in June 2022, choose Antalya, Alanya and Marmaris. The coastal resorts are very warm +28. +31 ° C, and the temperature of the sea water reaches +23. +24 ° C.
Recreation with children in June in Kemer is especially good. Almost every hotel has animation and separate children's pools. Because of the proximity of high mountains and fresh sea breezes the heat is much easier to bear than in other resorts of the Turkish Riviera. Thanks to the clean pebble beaches of Kemer sea water is very clear. Along the coast in shallow water, the sea is heated to a comfortable +25. +26 ° C and is suitable for bathing even the youngest children.
If you want to relax with your child on the sandy beaches, you should pay attention to Side. In addition to beach recreation at this Turkish resort are popular boat trips, trips to Manavgat Waterfall and Köprühlü canyon, as well as visits to Manavgat Discovery Park, Troy Water Park and Sealanya Sea Park.
(Photo: Steven Tan (maethlin) / flickr.com / License CC BY-NC-ND 2.0)
Croatia
It's not a bad decision to fly to Croatia in June 2022 with kids, because it's a short drive to the Adriatic coast. Clear warm sea, green pine forests, healing mineral water and thermal springs are very healthy. Two weeks by the sea considerably improve child's immunity and relieve him from the effects of long colds.
In early summer, the Croatian coast is warm and sunny; within a month there are 6-8 days with rain. Children, who do not tolerate the heat, feel wonderful here.
The choice of Croatian resorts is so great that it can be difficult to decide where to go to the sea with a child. According to tourists, the best place to stay with children is in Zadar, Split, Dubrovnik or in the resort towns near the major coastal cities.
Some parents prefer the Istrian peninsula. In June, the Istrian coast can be a little cooler and drier than other Croatian resorts. Just keep in mind that almost all beaches in Istria are natural pebble lagoons, piles of stones or artificial concrete platforms.
It's easy to diversify your holiday with children at sea in June! In Croatia with a child it's pleasant to walk through medieval towns, travel to picturesque national parks and take part in local festivals.
In early summer, Poreč hosts a folklore festival, and on the island of Korčula a knightly dance "moreška" is held. In Croatia, the Day of Summer Solstice is celebrated with great pomp. Every resort town and village organizes concerts, colorful processions and fairs on June 21.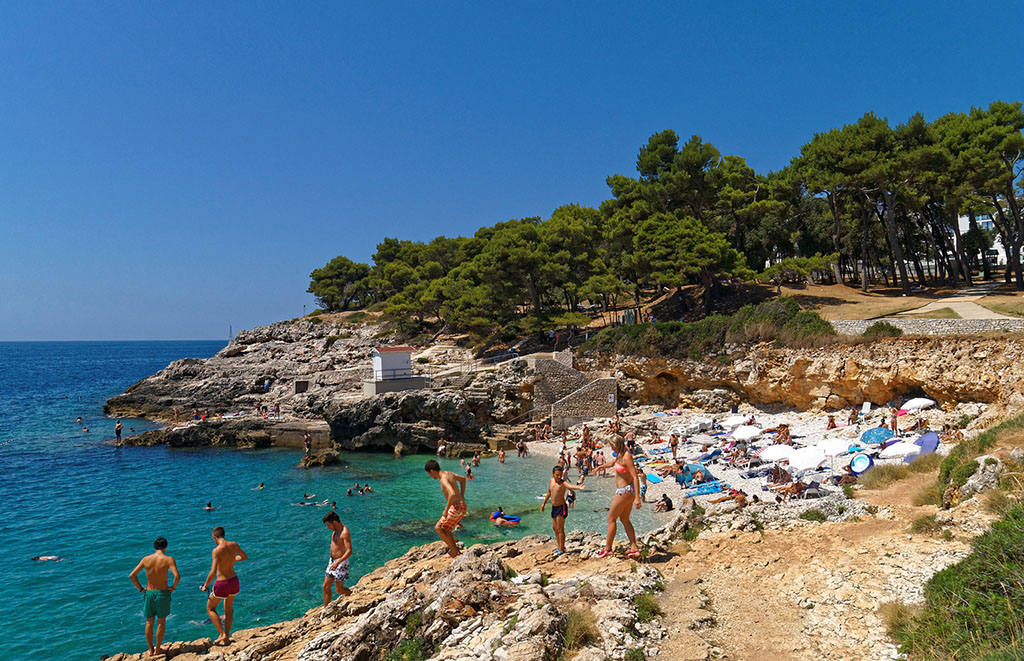 (Photo: christoph_sammer / flickr.com / CC BY 2.0 license)
Israel
Fans of Israeli resorts know the answer to the question of where to go to the sea with a child. Tourists believe that June in Israel – the most comfortable of the summer months. In early June, the air in coastal cities warms up to +29. +33 ° C, and the temperature of the sea water reaches +23. +24 ° C. While in July and August in Israeli resorts is an intolerable heat. Learn where to rest in Israel.
Israelis have a warm attitude towards the little travelers. This country loves kids and do everything to make them feel happy. The kids are happy to be welcomed in any cafe and hotel. In family hotels there are shallow pools, play rooms, children's clubs and a variety of entertainment programs.
Parents on vacation in Israel take their children on trips to local attractions and children's museums. With a child of any age interesting to visit the Israeli zoos: the Safari Zoological Center in Ramat Gan, Park Hamat Gader, a monkey nursery "Park a Kofim" and the Biblical Zoo in south-west Jerusalem.
Tourists who plan to fly a child to Israel in June 2022 should keep in mind that not all resorts are suitable for children's holidays. On the Red Sea in early June is very hot, so Eilat is not recommended for summer holidays with young children. If the baby is not yet 6 years old, do not plan a trip to the Dead Sea. Water in a large inland body of water is oversaturated with salts and in contact with the baby's mucous membranes can cause a strong burning sensation.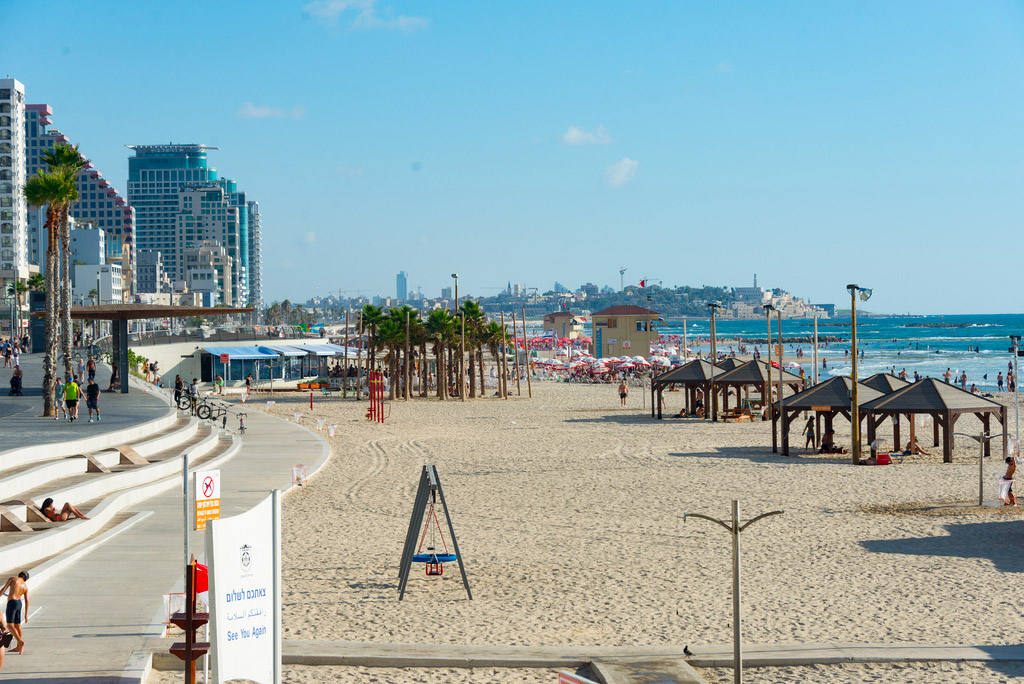 (Photo: xiquinhosilva / flickr.com / CC BY 2.0 license)
The picturesque resorts of Cyprus are one of the best places to have a good vacation at sea with your baby. In June, the island can be quite hot, but the temperature maximums of July and August are still far away. In early summer, the air heats up to +22. +27 ° C, and at the end of June the daytime temperature already exceeds +30 ° C. It does not rain practically, and about umbrellas and windbreakers is not necessary.
In Cyprus, a lot of Germans and the British, so the beaches with white sand and playgrounds are equipped to international standards, and in any hotel tourists are waiting for quality service European level. There are a lot of hotels for a comfortable family holiday in Paphos, Limassol, Nicosia, Larnaca, Kyrenia and Famagusta. Ayia Napa is traditionally considered a youth resort, so for a holiday with children this resort is too noisy.
In addition to swimming in the sea in June with a child is good to travel on excursions around the island. Children love Cyprus water parks, aquariums, a park of donkeys near Limassol and the show of singing fountains in Protaras.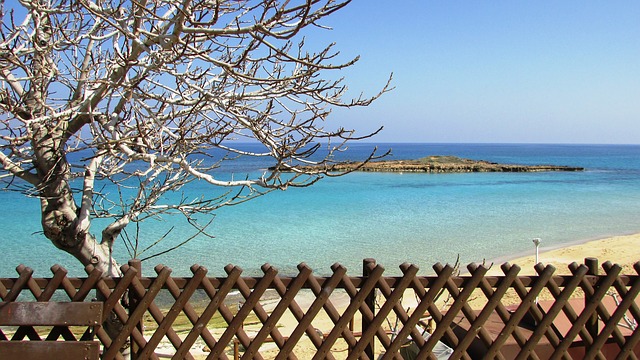 (Photo: dimitrisvetsikas / pixabay.com)
Greece
Going to Greece by sea with a child in June 2022 is a great idea! The flight takes little time and is inexpensive.
At the beginning of summer in Greece is not so hot. The air temperature reaches +27. +30 ° C, and the sea water is heated to +23 ° C. In shallow water it is even warmer, so even the smallest children spend most of the day on the beach. Until the real summer heat, Greece attracts tourists with an abundance of greenery and flowers. Reviews of tourists in Greece →.
Where to go on vacation with a child, on the mainland or on the islands – depends on personal preferences. The weather is hotter in mainland Greece, so most families try to spend their vacations on islands. On Crete, Rhodes and Corfu, blown by the sea winds, children and adults feel very comfortable. On Rhodes and Crete the climate is drier.
Since Corfu is to the north, it can be cooler here. Children arriving from Central Russia will acclimatize to Corfu more quickly than to the other Greek islands. Discover the best hotels in Corfu for vacations with children.
On vacation, many families like to take sea cruises along the mainland and from island to island. During a boat trip, a pleasant breeze softens the heat, and the child can admire the flocks of dolphins, picturesque coastal cliffs, flying birds and beautiful yachts.
(Photo: kishjar / flickr.com / CC BY 2.0 license)
Morocco
In June, the beaches of Morocco, which are famous for their fine, clean sand, are good by the sea with a child. They are wide and have a gentle entrance to the water. The sea bottom near the shore is clean and smooth and free of seaweed and sea animals.
June in Morocco is not as hot as July and August. The temperature on the coast rarely exceeds +29. +30°С. Ocean water is slightly colder than the Mediterranean Sea, but suitable for swimming (+22. +23 ° C). It's hot during the day, so it's better to wait in a hotel or devote the time to a walk in the beautiful shady parks.
In June the cherries are ripe, and the Moroccans hold a colorful festival dedicated to this berry. Towns open fairs with plenty of inexpensive cherries, cherry-filled pastries, and jam.
Keep in mind that a trip to Morocco is more suitable for older children who are not as in need of animation and attractions. Schoolchildren will be interested in exploring the beauty of the desert. They can appreciate the exoticism of the ancient Moroccan cities, ride quad bikes, visit water parks and go on safari.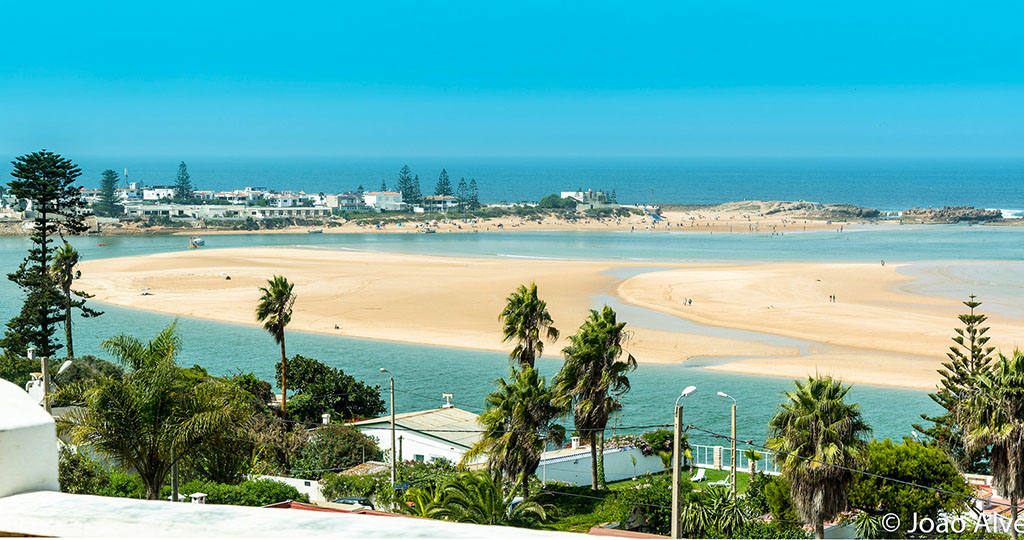 (Photo: joaoa / flickr.com / CC BY 2.0 license)
Tunisia
Tourists who are not afraid of hot weather prefer to fly to the northeast coast of Africa for holidays with children. Until the late 20s of June in Tunisia air temperature does not rise above +27 ° C. The sea is warm enough +23 ° C. The sea is warm enough +23. +24 ° C, and a lot of fruit ripening. To vacation in an African country does not need a visa, and the flight from Russia to Tunisia lasts only a few hours.
Parents who have decided to go to Africa, it is important to decide where to go with a child at sea. In Tunisia there are no special places for family holidays, but in any Tunisian resort there are hotels, geared toward children. Comfortable conditions are easy to find on the island of Djerba, Sousse, Mahdia, Monastir and Hammamet. Tunisian resorts have wide sandy beaches, excellent infrastructure and service.
Yasmine-Hammamet is famous for its large entertainment complex "Cartage-Land" with attractions for children of all ages. Schoolchildren enjoy the New Medina and the museum "Crossroads of Civilizations and Cultures". Those who came with a child to the sea, you should look at the ranch, where they ride, the zoo and botanical garden of the Tunisian resort of Sousse, as well as a crocodile farm in Djerba.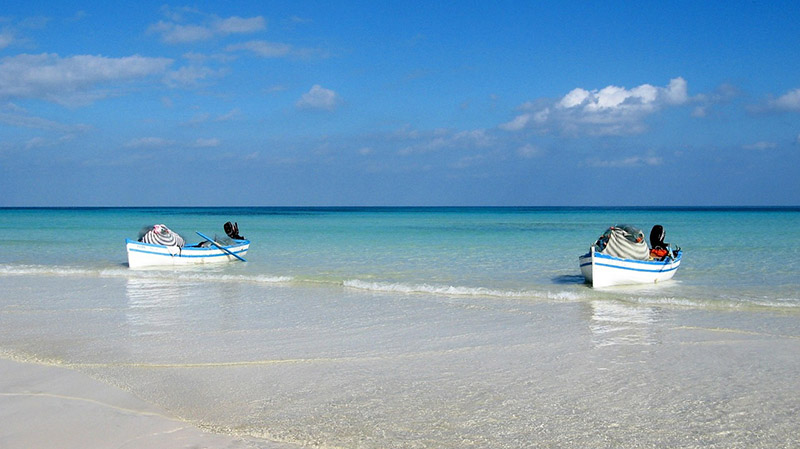 (Photo: neufal / pixabay.com)
Vietnam
A great alternative to European and African resorts is a vacation at sea with children in Vietnam. In June, a vacation on the Vietnamese coast is safer and more economical than in other Asian countries. The Vietnamese are friendly and helpful to tourists from Russia, and it's easy to travel around the country, even without knowing a foreign language.
In Southeast Asia, the temperature is flat all year round, so at any time, parents with children are guaranteed a hot sun and warm sea. In Vietnam, the child can get acquainted with the Asian exoticism: to eat tropical fruits, ride an elephant, go to a crocodile farm, and visit the beautiful botanical gardens.
Because of the rainy season in the summer, Vietnamese resorts do not see many tourists. But do not be afraid of Asian rainfall! They are quite unlike the cold and tedious rains we are accustomed to. Strong, warm showers are mostly at night and do not last long, so there is enough sun for everyone!
Good conditions for a holiday with a child in June is not difficult to find in Phan Thiet, Da Nang and on Phu Quoc Island. With small children more go to Nha Trang. The coastal resort town is located near the airport, there are amusement parks and play areas in shopping malls. Parents of schoolchildren have more popular Vietnamese resort Mui Ne.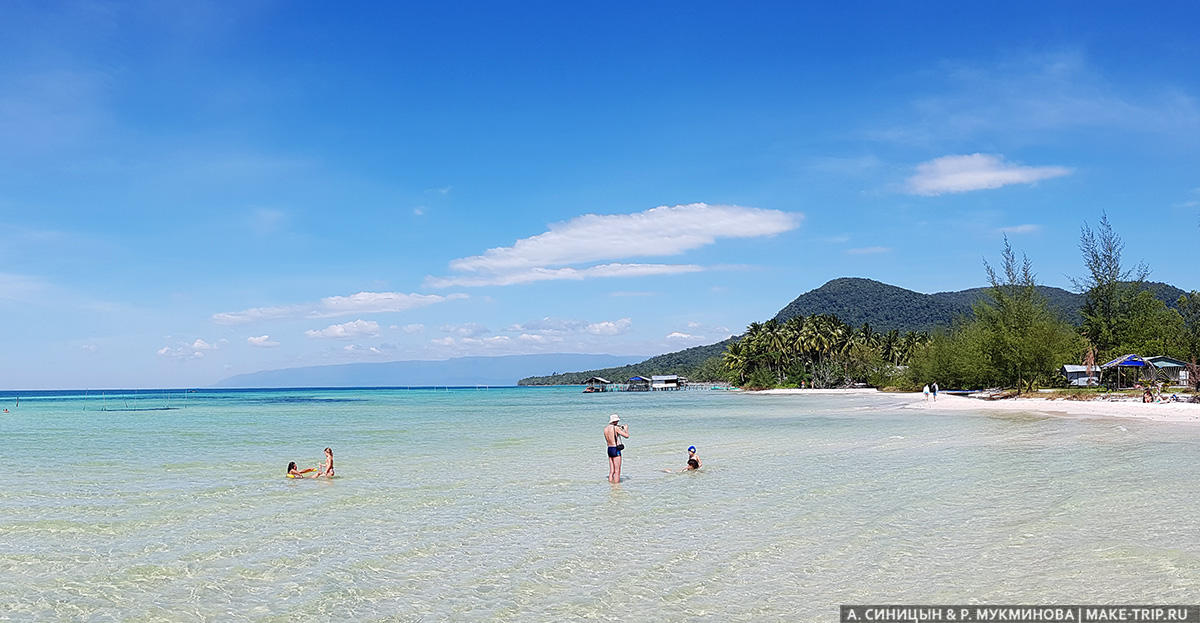 Where else to vacation with children in June 2022
In addition to these countries, in June 2022 a child can have a great vacation in the resorts of Spain, Portugal and Malta. If you like the sea hotter, pay attention to beach holidays in the UAE. In early summer, the temperature of the sea water rises above +31 ° C, but the air temperature is also high – it is better not to go with small children. Excellent sandy beaches and family hotels offer Abu Dhabi, Dubai and other resorts.
If you do not want to fly far away, in June with a child should go to the Black Sea or Azov coast. In the resort towns and villages of the Crimea and Krasnodar region a lot of children's attractions and entertainment. In addition to beach holidays, parents with children are available fun hikes, sea voyages and bus tours.
Where to have an inexpensive vacation in June 2022 abroad
Summer is the time of school vacations and vacations. June – the beginning of the beach season, the weather is already warm enough, but there is no exhausting heat and unrealistic prices, as in July or August. The best hotels in the first place, so plan where to vacation in the summer of 2022 abroad, it is worth it as early as possible.
Holidays in June 2022 at sea with children
Choosing where to rest in the summer of 2022 abroad at sea with children, many Russians stop at Turkey. Turkey is one of the most popular destinations for Russian tourists. Visa-free regime, warm sea, good beaches, traditionally friendly attitude attract Russian tourists.
June is a great month for a holiday in Turkey. The air temperature in Turkey at this time of year reaches 29 ° C, the sea is already warm enough.
Turkey is great for holidays with children. Many hotels have playgrounds, water parks and children's animation on their territory. If even the hotel itself does not have it, it is easy to find entertainment for children in Turkey. In Turkey, there are fifteen water parks, including in Marmaris, Fethiye, Kusadasi, Manavgat, Antalya.
Excursions in Turkey are varied, include visits to historical sites and activities that will be of interest to children. For example, a balloon flight in Cappadocia or rafting on a mountain river. Belek is good for a trip with young children. In Belek excellent sandy beaches stretching for 20 kilometers, shallow and clear water. Some beaches are a nature reserve, because there lay eggs sea turtles.
Children will love the water park "Troy", dolphinarium and zoo. Family hotels offer a children's menu. You can go there even with infants, for the organization of their food there are sterilizers, blenders and microwaves.
A large part of the beaches belong to the hotels, but there are also public beaches. Hotels on the second line are much cheaper, while getting to the sea is not difficult.
Where to rest in June 2022 abroad cheaply without a visa
Visa-free countries traditionally attract Russians and not only because of savings on visa fees. If you do not need a visa in advance, you can significantly reduce costs by buying a last minute tour.
Morocco
Russian citizens can stay in Morocco for 90 days without a visa. The temperature in the summer is quite comfortable – from +23 to +25 ° C. The sea is still cool, but the water temperature usually does not drop below +20 ° C.
In June in Morocco, you can take part in the festival of the cherry, which takes place in the ancient city of Sefrou for three days. During this time, the streets of folk music, competitions are held, there are fairs. The main event of the festival is the election of the Queen of Cherries.
The city of Essaouira hosts the Gnahoua Folk Music Festival in June. But this ancient city is worth a visit even without the festival. On the way to the city, tourists can see a local landmark – climbing goats in the trees.
A popular souvenir that tourists often bring from Morocco is argan oil. It is used in cosmetology and in cooking.
Tunisia
June is one of the best months to vacation in Tunisia. Russians can stay in Tunisia without a visa for 90 days. The air temperature in June – +29 degrees, water temperature – +24 degrees. At the beginning of the month there may be waves on the sea, so it is better to go in the second half of June.
Hamment is called the city of gardens due to plantations of pomegranate, orange and olive trees in the surrounding area. In addition to swimming in the sea and spa procedures, tourists can go on a trip to the desert or the ruins of Carthage.
The most universal choice is the city of Sousse. It is suitable for young people because of the presence of entertainment centers, nightclubs and casinos. Lovers of budget rest will find inexpensive hotels. Families with children will appreciate the wide beaches with shallow depths near the shore. There are beauty and thalassotherapy centers for spa lovers.
Vietnam
Lovers of an inexpensive exotic vacation will like Vietnam. Russians can stay in Vietnam without a visa for 15 days.
Inexpensive seafood, tropical nature, a variety of fruits and warm sea await tourists in Vietnam. In June, you have to choose your travel destination carefully. In Da Nang, Hoi An and Nha Trang, there is little rainfall in the summer and the rains are short. The average daily air temperature is +33 degrees, the water temperature is +28 degrees.
To visit Vungtau, it is better to choose a different time of year. It rains a lot in June. In the south and southwest of Vietnam, summer is the peak rainy season.
Philippines
In the Philippines, people are not yet too spoiled by tourists, so the prices for hotels and entertainment here are not too high. June is a period of significant discounts, as it falls on the beginning of the rainy season. You should avoid visiting the northern part of the country at this time because of the risk of tsunamis.
Thailand
Russians can stay in Thailand without a visa for 30 days. Thailand is considered a winter destination. But for a holiday in Samui, the best season is summer. The rainy season on Koh Samui lasts from September to December. During the summer on Koh Samui is very comfortable temperature (about +30 ° C), the sea is clean and there are few tourists. Since the peak tourist season falls on New Year's Day, hotel prices are reduced in summer.
Malaysia
Russians can stay in Malaysia without a visa for 30 days. The capital is Kuala Lumpur – a city with original architecture, numerous gardens and parks. In park of birds and park of butterflies it is possible to get acquainted with the exotic animal world of equatorial countries. You can relax by the sea on Malaysian islands, such as Langkawi. This island is famous for its suspension bridge located high in the mountains.
South Korea
Russians can stay in South Korea for 60 days without a visa. The average temperature in June in different regions is from +24 to +28 ° C. Suitable places for beach vacations are Pohang, Sokcho, Gangneung, Incheon, Busan, and Jeju Island.
United Arab Emirates
The United Arab Emirates is a popular visa-free destination for Russians. In June, hotel prices decline, because summer is not the most comfortable time to visit this country.
Weather in June is hot and stuffy. The daytime temperature can rise to +40. Swimming pool in the hotel will help to survive the heat, and discounts are nice for the wallet, so the flow of tourists in the summer is not much reduced.
If you do choose this destination, it is worth looking for hotels in Fujairah. The climate there is milder and the temperature will be 2-3 degrees lower than in the western regions of the country.
Montenegro
Those who do not want to be exotic and strong heat, come up with Slavic Montenegro. Russians can stay in Montenegro without a visa for 30 days. The average daily air temperature usually rises no higher than +27 ° C, the water temperature in June on the average fluctuates from +21 ° C at the beginning of the month to +23 ° C at the end of it. The water in the sea is clean and clear, it is good for diving and snorkeling.
Maldives and Dominica are also visa-free for Russians, and a visa to Tanzania can be obtained on arrival. Holidays in these countries can not be called very cheap. In summer it is off-season, but if you are not afraid of the vagaries of the weather and frequent rains, you can find tours much cheaper than on popular dates. In Tanzania in June, the air temperature is +29 ° C, water – +27 ° C. In the Dominican Republic, the air temperature warms up to +31 ° C, the water – up to +28 ° C. In the Maldives, the air temperature – +31 ° C, the water – +28 ° C.
The most inexpensive beach vacations abroad in June 2022
The cheapest option for a vacation at sea abroad is Abkhazia. To travel there you do not even need a foreign passport. The average air temperature in June in the cities of Gagra, Sukhum – +23 ° C, New Athos, Gudauta – +25 ° C, water – +21 ° C. Southern fruits, wine and traditional hospitality welcomes tourists.
It is also inexpensive to travel to Georgia. The average daily temperature in June is +25 ° C. Popular resorts are Batumi, Kobuleti, Kvariati. To travel requires a passport with a validity of at least 3 months.
Do not buy tours at the first agency you meet. Compare prices from several sellers. Calculate what it will cost you to go on your own, it may be much cheaper.
Visa countries for beach vacations abroad
The proximity and relative ease of obtaining a visa, the warm sea, the healthy, familiar food make trips to European seaside countries popular among Russians. But no less interesting for a beach holiday and exotic countries, located on the shores of the Indian Ocean.
France
June – a favorable month for a trip to Nice. You can also stay in small towns in the neighborhood. A good alternative to expensive Nice would be Villefranche-sur-Mer. The town is located between Nice and Monaco and can be reached by bus or train. Tickets are inexpensive, the trip to Nice by train takes 8 minutes, by bus – about half an hour. It takes about the same time to get to Monaco.
Spain
The beginning of summer in Spain is usually quite hot. But if the air temperature reaches +27 degrees, the water temperature ranges on average from +21 to +22 ° C.
Fresh sea air makes pleasant walks along the coast. Good transport accessibility allows you to travel from small resort towns to Barcelona. It is a city of exquisite architecture, many parks, museums, cafes, restaurants and nightclubs. There is a beach within the city.
Travelers with children should visit an amusement park located in Salou – Port Aventura. The park is divided into six zones – the Mediterranean, Wild West, Mexico, China, Polynesia, and Sesame Street. This park is one of the most popular in Europe. His visit will be interesting for children and adults.
Italy
Italy has many different destinations for travelers. This is Rome with its majestic ancient temples, Milan and Venice. Beach lovers will also find many interesting places to visit, both on the mainland and the islands.
The island of Sicily is attractive with its picturesque landscapes and ruins of ancient structures. Beach lovers will have a great time at the resort town of Giardini-Naxos, which offers easy access to Mount Taormina, famous for its wonderful views.
If you stay in the resort town of Fontane Bianca, you can not only enjoy one of the best beaches of the East Coast of Sicily, but you can also reach Syracuse in 15 minutes. In the city itself there are no good beaches, but there are many historical sites – Palace of Vermexio, Archimedes Park Museum, Palace of Montalto, Capuchin Quarry, Cathedral, Greek Theater, "Ear of Dionysius", Roman Amphitheater, the Altar of Guieron.
The magnificent views of the coast of Amalfi and the island of Capri can not leave you indifferent. The beaches here are not the best and the prices are not the lowest, but the unusual terrain and amazing air, saturated with aromas of citrus fruits, make up for these small disadvantages. Limoncello, a traditional local liqueur, is produced here and is always popular with tourists.
India
A visa to India for Russians is required, but it is not difficult to obtain. There are two types of visas – ordinary and electronic. The cost of an electronic visa is lower, but there are certain restrictions on its use.
June is not the best time to visit India. During this time storms and rains are frequent. On the plus side is the drop in hotel prices, which makes it attractive to visit medical centers and spas.
Sri Lanka
Visas for Russians are processed online and were free in 2020. In June, Sri Lanka receives a large amount of rainfall, it is relatively dry and sunny only in the northeast of the country. Due to the reduced flow of tourists in the summer, good discounts provide not only hotels, but also spas, bars, restaurants and entertainment centers. Monsoon reduces strength by the end of the month, so it is better to plan a trip for the second half of June.
Those who aren't intimidated by the difficulty of obtaining a U.S. visa will enjoy the wide, miles and miles of sandy beaches of Florida and California. Kids will love the amusement parks in Orlando. Holidays in Hawaii is not cheap, but the ocean sunsets, scents of exotic flowers, volcanoes and rainforests are memorable.
Here you can see how pineapples and macadamia nuts grow, surf or snorkel in the clear waters of Hanauma Bay on Oahu. Unfortunately, the whale migration season ends in May, so you won't see them off the coast of Hawaii in June, but that's another reason to come back at another time of year.