Family vacations in March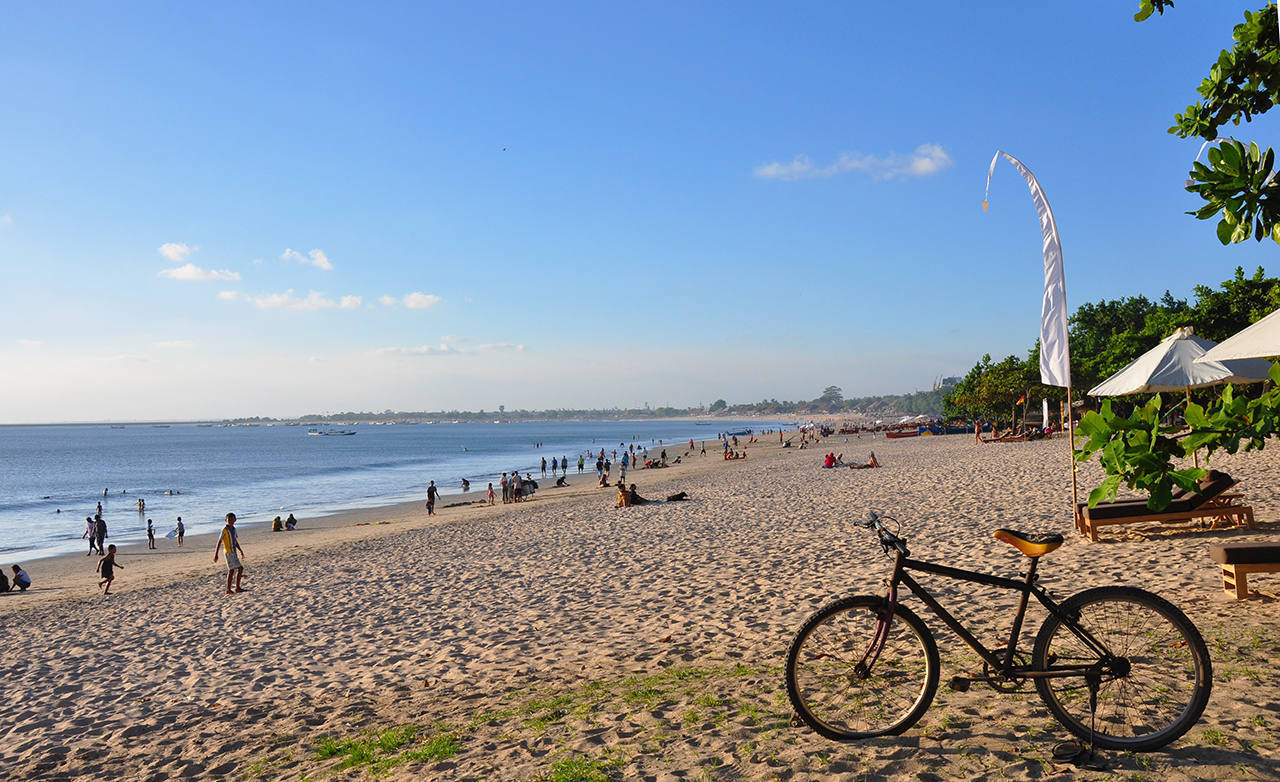 Where is the warm sea and comfortable weather for a child in the spring? Find out where to go on vacation with children in March 2022. Countries where you definitely should not go with a child in early spring.
Coronavirus and quarantine . This review is not about where to fly abroad now, but simply about the best beach destinations for this time of year. See the current list of open countries.
Look for last minute tours on Travelate and Level.Travel – they will find the best deals among different tour operators. Want to save money? Take a look at:
Weather. March is the last month of the high season. The weather in South India is pleasantly hot, with temperatures of +27. +31°С. There is almost no rain and winds are not strong. The water temperature in the sea is +28. +29 ° C, and even the smallest tourists feel comfortable. Weather in Goa →
Why it's worth to go. In March, Goa has wonderful conditions for a holiday with a child at sea. A pleasant climate and sea bathing is very useful after a long cold winter. Accommodation and food in Goa are inexpensive. Among the locals are not difficult to find a caring and capable nanny. In early spring there is a lot of fruit in India. But there is a minus – a long and expensive flight.
Beaches and resorts. If you like to vacation in places with Russian-speaking tourists, come to Morjim. A wide variety of accommodations for all tastes in the picturesque Kolva area. Those who like quieter resorts, stay in nearby Benaulim. Parents praise a small village in the north of Goa – Mandrem and a cozy bay in the south – Papolem.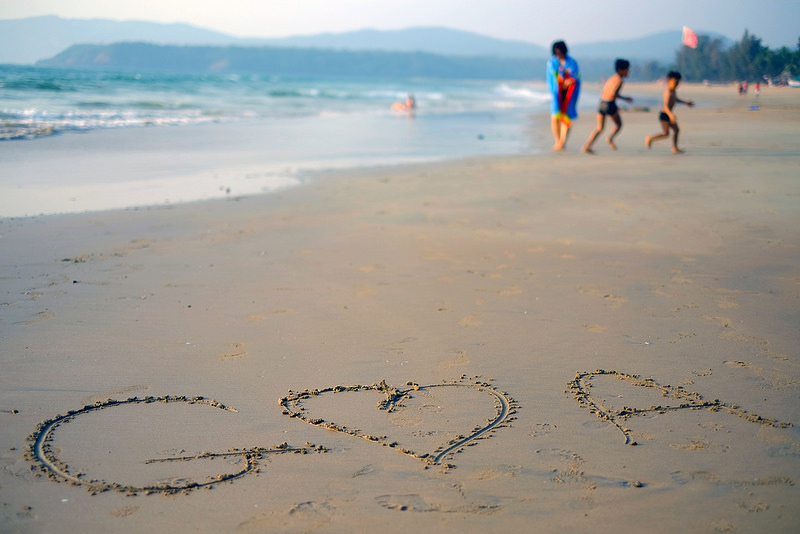 Beach in Goa (Photo: Daniel Incandela / flickr.com)
Weather. In March, the rainy season ends in Indonesia. The air temperature is +29 ° C during the day and +23 ° C at night. The sea is very warm at +29°C. With the onset of spring, tropical showers are less frequent, but the likelihood of rain remains high – 17 days per month. The humidity is around 60%. For a trip to the sea in March with the child do not forget to put umbrellas and raincoats in your luggage! Bali Weather →
Why visit. Bali has beautiful nature and landscapes. Children will enjoy the equatorial climate, beautiful volcanoes, coastal rocks, and green rice paddies. The population of the island is friendly to the kids and always try to help tourists with children. Schoolchildren will be interesting to learn about the unusual culture and religious traditions of the Balinese.
Beaches and resorts. Where to vacation with children in March 2022? The choice of resort depends on preferences and financial capabilities. On an exotic island, there are comfortable hotels 4-5*, budget gesthouses and inexpensive bungalows. For a vacation with a child recommend the beaches of Nusa Dua or Pandava. Where to stay in Bali →
When choosing a resort, keep in mind that the main monsoon rains fall in the mountainous areas, where there are volcanoes and in the north of Bali. The weather in March is variable, the sea is often stormy. To allow your child to swim at any time, rent a hotel room with a pool.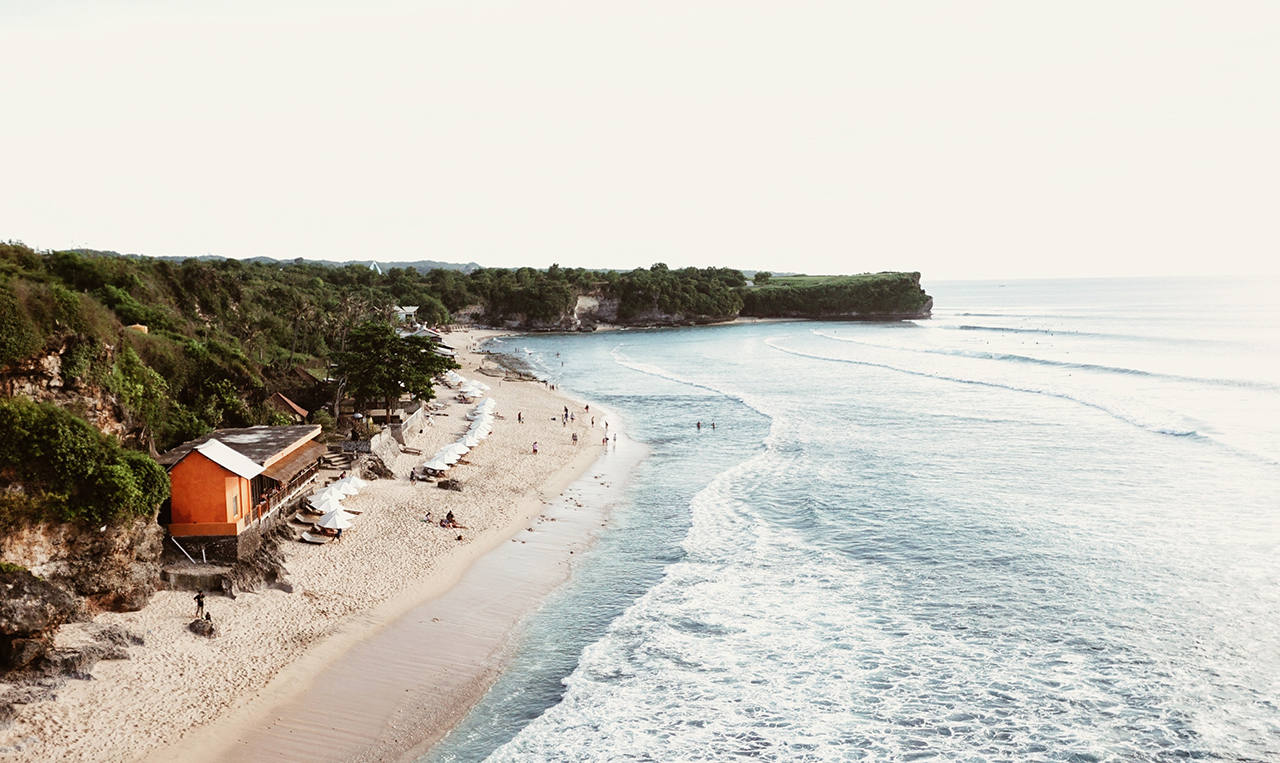 Balangan Beach in Bali (Photo: unsplash.com / @wirahadiprd)
Vietnam
Weather. The territory of Vietnam stretches along the sea coast from north to south. In the northern regions of the country in March is still cool, and in the southern resorts – warm. It rains, but usually at night. The air temperature is +28. +32 ° C, and sea water +27 ° C. In the central parts of Vietnam, it is cooler and rainy. The temperature in Dalat is +24°C during the day and +18°C at night.
Why you should go. People go to Vietnam for the warm and sunny weather, wide sandy beaches and picturesque tropical nature. The prices for tours in March are lower than in January and February, so you can save a little money.
Beaches and resorts. Rest in March at sea with a child good in Nha Trang, Mui Ne, Phan Thiet and on the island of Phu Quoc. For children, it's better to take a hotel with meals.
Beach Zooclet in the vicinity of Nha Trang
Thailand
Weather. It is dry weather, and there are no strong heat and humidity – excellent conditions for holidays with children in March 2022. Rains and storms occur, but rarely. The air temperature is just above +30 ° C. The water in the Gulf of Thailand and the Andaman Sea is warm +27. +28°С. Thailand in March →
Why it's worth to go. Thailand attracts tourists with its excellent sandy beaches, warm sea, tropical exoticism and a colorful Buddhist culture. It is nice that in the springtime tour prices are reduced.
Beaches and resorts. In March 2022 vacation with children is good in Phuket, Samui, Ko Phangan, Ko Kuda, Ko Chang, Pattaya and Hua Hin. All seaside resorts have excellent infrastructure. There are few hotels with all-inclusive meals. Food in Southeast Asia is cheap, so in Thailand this type of holiday is not in demand. Get a hotel room with a pool and enjoy swimming in the sea, walks, attractions and excursions.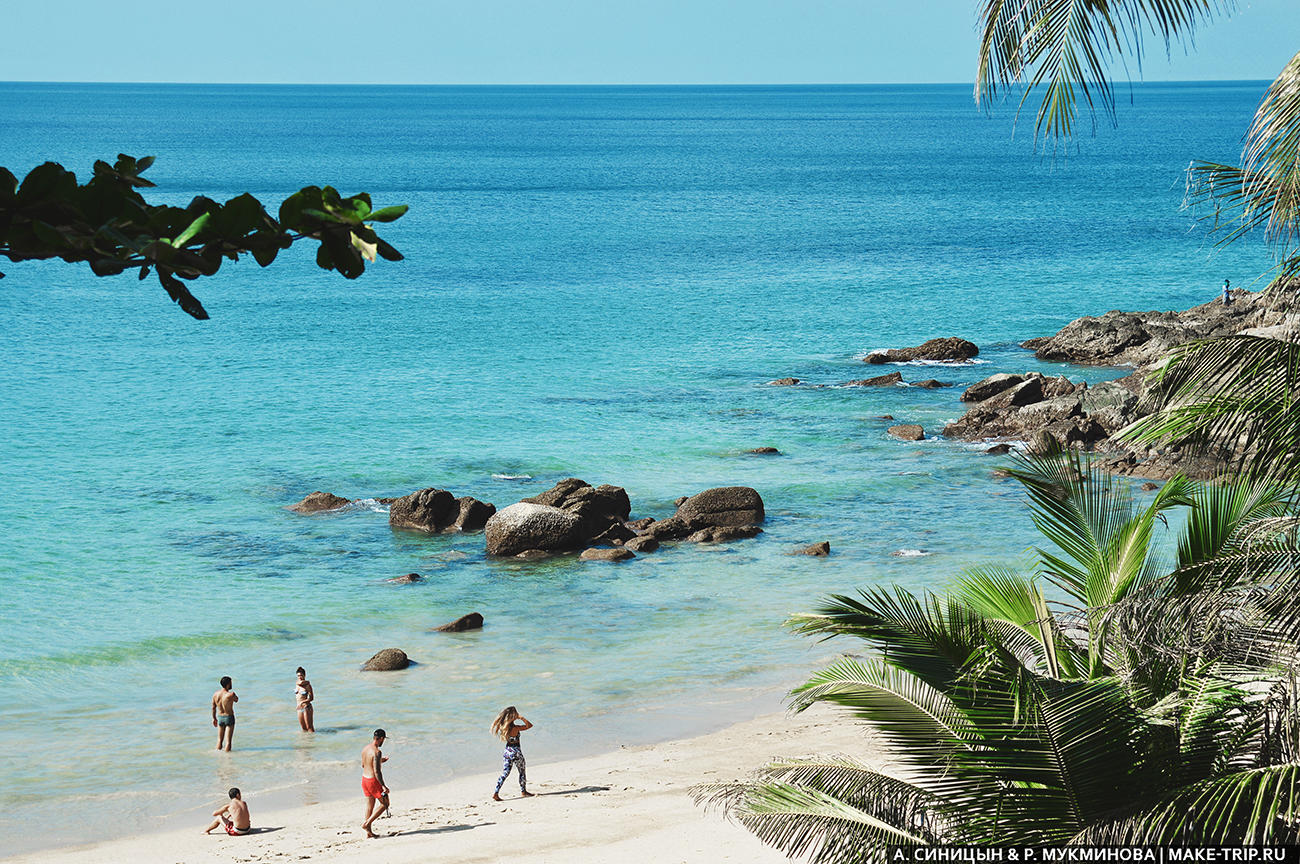 Banana Beach, Phuket. Few people, clean sea and sand, no infrastructure and scenic views. Recommended!
Dominican Republic
Weather. March in the Dominican Republic is the last month of high season. The temperature rises to +29. +31 ° C during the day and up to +20 ° C at night. The water is comfortable for swimming: +26. 27°C in the Caribbean Sea and +25°C in the Atlantic Ocean. The coast is sunny, with no strong winds and little rain. Weather in the Dominican Republic →
Why you should go. Disadvantages of a long flight are fully offset by a wonderful beach holiday, a mild warm climate and luxurious nature. From a cold and snowy winter you find yourself in a tropical paradise with ripe fruit, beautiful flowers and exotic animals. We advise to visit the picturesque Saona Island with children and to watch whales, which migrate near the Samaná Peninsula.
Beaches and resorts. Where to go in March with a child? For a family vacation by the sea are good resorts Boca Chica, La Romana, Juan Dolio, Punta Cana and Bayahibe. Any of them have equipped sandy beaches and comfortable hotels for parents with children. Many Dominican hotels offer all-inclusive meals for tourists.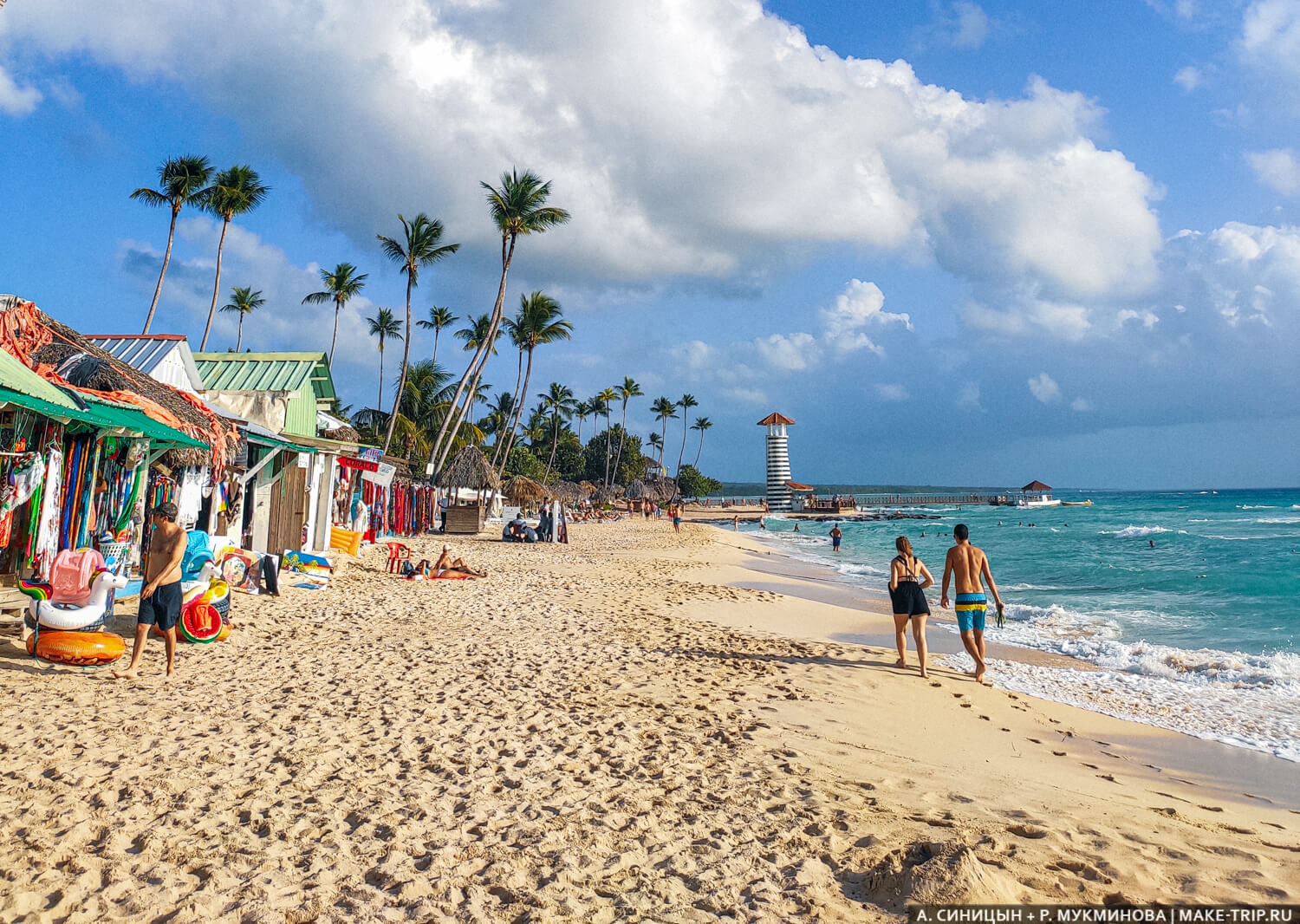 Dominicus Beach, Bayahibe.
Weather. In March on Liberty Island it is warm – the temperature is +26. +28°С. Seawater in the Atlantic Ocean is +26 ° C, and in the Caribbean Sea +27 ° C. Humidity barely exceeds 70%. For the month there are only 3 rainy days with little precipitation. An umbrella is not worth taking!
In early spring, strong cold nortes winds may come to the Cuban coast from the Great Plains of America, so put warm clothes and jackets in your luggage. They will come in handy for evening walks by the sea. Weather in Cuba →
Why to go. In early spring, the weather in Cuba is comfortable. Fresh sea breezes soften the heat of the day. Cuban resorts offer good conditions for beach holidays and plenty of inexpensive fruits.
You can take part in colorful festivals. Havana's spectacular Havana Festival comes to an end in early spring. On Isla de la Juventud there is a festival dedicated to grapefruit harvesting, and in the country's capital, the Festival of Drums. With older children, it's interesting to go on excursions.
Beaches and resorts. Good hotels for families and comfortable sandy beaches are available at all major resorts. You will like Santiago de Cuba, Guardalavaca, Olguine, Playa Esmeralda, Playa Rancho Luna, the islands of Cayo Santa Maria, Cayo Guillermo, Cayo Coco and Cayo Largo. Where to vacation in Cuba →
Parents with children in March like to come to Varadero. It is convenient to get here from the Havana airport. The popular resort has excellent beaches with fine white sand and shallow entrance to the sea, and many activities for children.
Varadero Beach (Photo: Gerald La / flickr.com)
Weather. At the beginning of the month, the weather in the Arab Emirates resembles the transition from spring to summer. Lots of sunshine but still chilly at night. In March there are two to four rainy days. We advise to visit in the second half of the month. During this time, the UAE resorts are really warm at +27. +28 ° C, and the sea warms up to +23 ° C. Weather in the UAE in March →
Why it's worth to go. In March, there is no sweltering heat and high humidity that occurs in summer. Mild dry weather, sandy beaches and swimming in the sea is perfect for the recovery of children. In the UAE a child will see a lot of interesting things: ultramodern skyscrapers and shopping malls, camel racing, falconry, scenic desert, water parks, aquariums and zoos.
Beaches and resorts. For a holiday at sea with children in March 2022 is ideal for the Gulf coast. We advise to stay in Dubai, Abu Dhabi, Sharjah, Ras Al Khaimah, Ajman and Umm Al Kaiwain. There is a well-developed infrastructure, a lot of modern hotels and entertainment for children. The beaches in the UAE are sandy and gently sloping, so swimming with your child is pleasant and safe.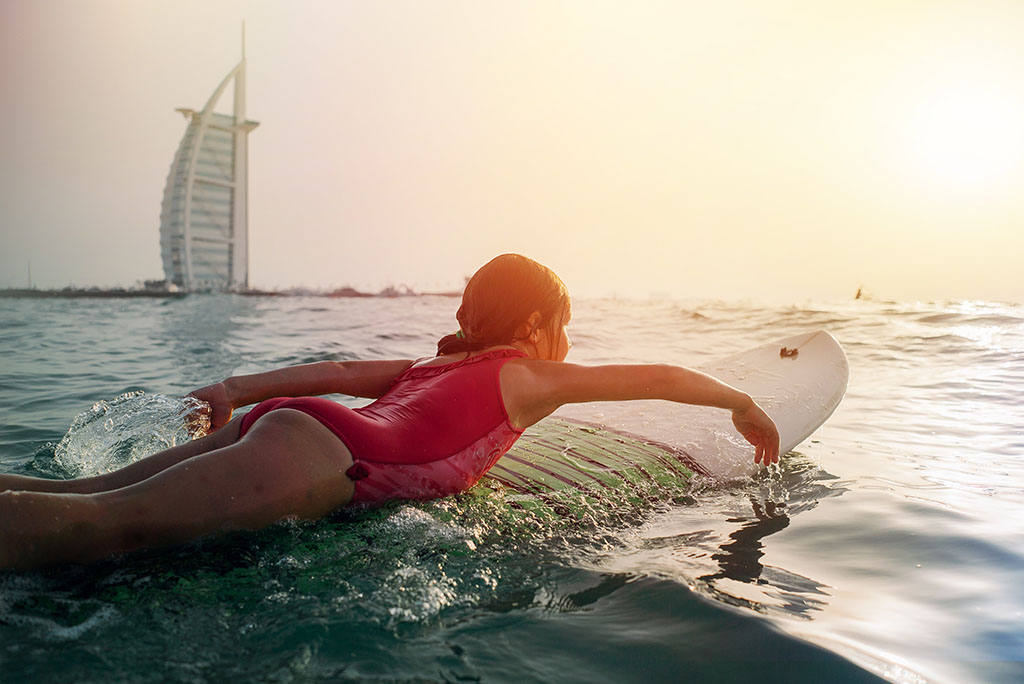 Dubai (Photo: unsplash.com / @chrumo)
Where else to go with a child in March by the sea
Where not to vacation with a child in March
In March, the weather in Egypt is fickle. After 2-3 warm sunny days it may be a strong cold wind, and it will not be comfortable to swim in the sea. In early spring, the dry desert winds of Khamsin dominate in northern Africa. They bring dusty, dry air and sandstorms to Egypt. Bad weather can be so bad that the country can close airports and stop traffic on the roads.
Where to go in March 2023?
The first month of spring poses a challenge for Russians choosing a vacation resort. Many men want to give their beloved a week of vacation at the seaside or ski resort for the holiday of March 8. At the end of the month comes the spring vacations for students, which children and parents also do not want to spend at home. In this case, for many Russians, it is desirable that the vacation was inexpensive and there were no difficulties with the visa. But even with these requirements tourists have a lot of opportunities to get away from the Russian March slush on the sea or in the mountains.
Where to go to the sea in March
Russian seaside resorts with the onset of spring are not yet open for beach vacation. In Sochi, Crimea air temperature in March rises only to +14 ° C. The sea gets warm at best up to +10 °С. So if you are looking for warm sea rest, you should choose resorts abroad. But in March, Turkey, which is open to Russians, does not start the beach season, after the winter sea water in the Mediterranean warms up only to +17 ° C.
Inexpensive countries
The cost of a vacation is made up of the cost of hotel accommodation, meals, and flights. Airfare is included in the price of all foreign beach tours. Therefore, for a budget holiday in the first place should be considered close to Russia.
Egypt
In the African country in March you can fly on vacation with a child in the second half of the month (school vacations) or to celebrate at the resort on March 8. But in Alexandria, the Mediterranean Sea after winter is still cold. Of seaside resort cities in Egypt in the spring is better to choose Sharm el-Sheikh, Hurghada, Marsa el-Alam on the Red Sea.
IMPORTANT: Another advantage of Egypt is the absence of strict restrictions on coronavirus. Russian vaccination with "Sputnik V" is valid in the country. If you have not had a vaccination, at the border is enough to present a negative PCR test of international standard.
Sharm el-Sheikh
The closest to the Russian borders is the main resort center of Egypt – Sharm el-Sheikh. The flight to the airport of the resort from Moscow takes only 5 hours.
March weather at the resort will please you with warm sea, which in the first decade of the month warms up to +23 ° C. The air temperature rises to +30 ° C on some days. In spring on the beaches is not as hot as the Egyptian summer.
If you choose a week-long beach trip to Egypt for March 8, you can find tours to Sharm el-Sheikh for two adults with a flight at 69,000-73,000 ₽. Three-star and four-star hotels offer discounts on tours (up to 39%) in March:
Dive Inn Resort;
Amar Sina Hotel;
Gardenia Plaza Resort;
Sharm Resort.
In these hotels in the tour price includes service "all inclusive", you get three meals a day (buffet), you can relax in the evening in the hotel bars. Many hotels have their own sandy beaches and coastal coral reefs. From Sharm el-Sheikh you can go on day trips:
to the marine reserve of Ras Mohammed;
On Mount Moses;
Salama Canyon and the Blue Lagoon.
On your own, you can find and book inexpensive flights to Sharm el-Sheikh for ₽4,500-7,000, but you have to do it in advance. For the beginning of March in the city three-star hotels Aida Hotel, Amar Sina Village can be booked cheaply (at a price of 7400-9900 for two adults), but the payment will include only breakfast.
Hurghada
Another popular resort among Russians in mid-March offers great discounts on tours and hotel stays. In spring in Hurghada is not very hot, the air heats up to +24 ° C, the sea water – up to +22 ° C.
Such weather conditions are suitable for diving, sightseeing, but to swim in the sea or sit on the beach all day is not too comfortable. It is not uncommon in Hurghada and windy days when the air cools to +18 ° C. A week-long tour in early March for two adults (with a flight from Moscow) Russian tour operators offer a price of 58,000-63,000 ₽. The three-star hotels are not overcrowded during the spring season:
Zahabia Village;
Sun & Sea Hurghada;
Sand Beach;
Minamark Resort.
But, inquiring about the conditions of the tour, ask whether all-inclusive is included. Many hotels include only breakfast and dinner in the tour price. In addition to interesting diving, trips to Bedouin villages, in tourist agencies in Hurghada, you can order safaris on jeeps, camels, quad bikes. The most interesting day trip from the resort remains a bus trip to the ancient city of Luxor. Paying 45-50 euros (3,800-4,300 ₽), you will see:
The Karnak Temple;
The colossus of Memnon;
The temple of Queen Hatshepsut.
After a tour of the ancient sites you can buy a gift for your beloved woman on March 8 at the alabaster or perfume factory.
Marsa El Alam
You'll find the summer heat in Marsa El Alam in the spring. Egyptian southern resort in late March will meet you with a heat up to +31 ° C. There are no days without sunshine in March at the resort, the sea water heats up to +24 ° C. In a young resort village is not built uncertified, three-star hotels.
A one-week tour to Marsa El Alam from Moscow for two people at the beginning of the month can be booked at a price of 92,000-97,000 ₽. Its all-inclusive services are offered by hotels marked with 4, 5 international stars:
Albatros Sea World;
Magic Tulip Beach;
Pensee Royal Garden;
Novotel Marsa Alam.
The wind-protected bays of the hotels have a lot of coral reefs, interesting for diving and snorkeling (snorkeling).
In the open winds on the coast you can try your hand at kitesurfing or windsurfing. But for evening entertainment, the little Marsa El Alam is noticeably inferior to Sharm El Sheikh and Hurghada. The scale of parties, dances and games depends on the animators of your chosen hotel.
Caribbean Islands
The equatorial islands off the coast of America have a mild climate with lots of sunny days. The months when the temperature drops to +24 ° C are considered winter here. On the islands of Cuba, Española (in the Dominican Republic) are built many comfortable, but inexpensive hotels. March in the Caribbean is the dry season, so you can not fear hurricanes and tropical showers during the holidays.
Many Russians are prevented from visiting the Caribbean islands by the price of airfare. Russian tourists do not need a visa to travel to Cuba and Dominica. You can stay in these countries up to 90 and 60 days if you show a passport. Cuba as well as the Dominican Republic has recognized the Russian vaccine "Sputnik V". It is not necessary to submit a negative PCR test when entering these countries.
To fly to the largest island in the Caribbean in March, you can book a tour to the best Cuban resort Varadero at a price of 180,000-190,000 ₽.
With discounts of up to 30% at the beginning of March, one-week all-inclusive stays for two tourists are offered by hotels:
Sunbeach;
Muthu Playa Varadero;
Kawama Hotel;
Starfish Varadero.
The resort area in the north of Cuba, near the capital, the temperature in March does not drop below +27 ° C, for sea water the thermometer shows a stable mark of +25.6 ° C. On the beaches of Varadero you can ride the ocean waves, try your hand at classic surfing (without a sail or parachute). On vacation in Varadero, Russians book tours to Havana, the Guanaroca Biosphere Reserve, the ancient town of Trinidad.
Dominican Republic
A package tour for two to the Dominican Republic, which occupies the east of the island of Haiti (formerly called Española), can be found in Russia for ₽163,000-176,000 (for a week in early March). At resorts near the Dominican capital, March temperatures rarely drop below +28°C. The Caribbean Sea water is warm to +26.6°C.
With an all-inclusive package you will be welcomed by the hotels:
Whala Bocachica;
Whala! Bavaro;
Be Live Experience Hamaca;
Impressive Resort.
If you want to find your own flights to Santa Domingo from Moscow, you should start your search in advance. For early March, a round-trip ticket to the Dominican capital can be booked for ₽63,000-69,000. In the resort of Juan Dolio (near Santa Domingo), a week's stay at the three-star hotels Residence Meridiana or Studio Apartment Near costs ₽16,500-19,000. If you're willing to eat on your own, your vacation will be cheaper. On vacation in the Dominican Republic are available inexpensive excursions to the reserves of Samana Bay, El Morro, Ochos Indigenas.
Where to vacation without a visa in March
Russian tourists with a passport can travel without a visa to a hundred countries in Europe, Asia, America. But in March, the European beach resorts are not yet receiving guests. Good weather awaits you only in tropical resort areas.
Maldives
If you fly to the Maldives, a visa for a thirty-day stay in the islands opens directly at the airport in Male. You need only show a passport and fill out a migration card. An obligatory condition upon arrival in the Maldives is the presentation by travelers of a negative international PCR-test. It should be done before departure, even for vaccinated tourists.
In March, the Indian Ocean islands will welcome you with wonderful weather. The temperature of the ocean water in the atolls (+29 ° C) differs little from the warm air, which rarely gets warmer than +30 ° C. Tropical rains in the Maldives begin only in May and November. A few overcast days will not spoil the rest.
It is hardly reasonable to travel to distant islands on your own and look for lodging there without knowledge of the language. It is easier to book a week-long package tour from your city, which costs 133,000-136,000 ₽ at Russian travel agencies. In the budget beach tour you will be offered three-star hotels:
Beach Grand;
Hotel Elite Inn;
Niu Inn & Spa Hulhumale.
The only meals at these hotels are breakfast. But in the local restaurants you will try all the original dishes of Maldivian cuisine.
Where to go without a passport
If you do not have a passport, it will not be a hindrance for a week trip in early or mid-March. With a Russian internal passport, tourists can enter such states:
Belarus;
Armenia;
Moldova;
Azerbaijan;
Kazakhstan;
Tajikistan;
Kyrgyzstan;
Uzbekistan.
The near abroad in March does not differ much from Russia in terms of weather. There is little point in going to Armenia, Belarus and Moldova, which are open to Russians without a passport. Spring tours to Uzbekistan, Tajikistan and Azerbaijan are more interesting. At the end of the month (March 21-24) all the Central Asian republics and Azerbaijan celebrate Navruz – folk festival of the arrival of spring.
During these days, in all towns and villages are held fairs with folk dances, songs, horseback games, national wrestling.
Where to go with my child?
During the school vacations, which in 2022 last 11 days, many family Russians want to go with their child to the warm sea. At the end of March, only Egypt, the UAE, Vietnam, and Thailand have good weather at the resorts. If your child has already vacationed in Egyptian resorts, he will be interested to see other areas.
United Arab Emirates.
Excellent service for holidays with children you will find in any of the Arab Emirates. To enter Dubai, Abu Dhabi, Fujairah, Sharjah, Russians do not need a visa, it is free and entered into an electronic database at any airport of arrival,
Before arriving in the Emirates, Russians should take a PCR test and get a negative result. Vaccination does not cancel this procedure. At the airport in Dubai tourists receive a repeat test (free of charge), the results should be expected at the hotel.
Tours in the UAE are cheaper than a trip to the Caribbean or Maldives, so a tour to Abu Dhabi for nine nights for two parents with a ten-year old child can be selected for 109,000-127,000 ₽.
The tour program includes accommodation (with breakfast or without meals) in comfortable four-star hotels:
Villaggio Hotel;
Golden Tulip Downtown;
Oaks Liwa.
At the end of March on the shores of the Persian Gulf is warm – the air warms up to +30 ° C. The sea water is comfortable for children's bathing, its temperature does not drop below +25 ° C. In addition to bathing on the sandy beaches of the Emirates, Russians with children go from Abu Dhabi on excursions to Dubai and Al Ain.
South Asian destination
South Asian resorts, despite the long flight, are popular with Russian tourists with children. Transparent warm sea, exotic attractions, national parks of Vietnam and Thailand in the rainforest are of interest to children and adults.
Vietnam
Friendly to Russia, the country is characterized by cheap accommodation, a variety of fruits and vegetables. Staying in Vietnam for up to 15 days Russians don't need a visa, they'll put a stamp in your passport at the border.
Due to coronavirus restrictions Vietnam takes only vaccinated Russians and recovered tourists. Children from 12 to 14 years are not allowed to enter. So, to plan a trip to the Vietnamese resort is only possible with the younger students.
At the end of March is better to go to the south of the country, in the northern cities of Danang, Hue is still cold (about +20 ° C). But at the coastal resorts of Phan Thiet, Ke Ga Vietnamese spring is in full swing. The daytime air temperature rises to +32 ° C, the sea warms up to +28 ° C. March, along with January and February, belongs to the dry months in Vietnam, tropical showers begin only in May.
Ten-day tours to Vietnam for two adults with a ten-year-old child are offered by travel agencies in Russia for the end of March for 207,000-236,000 ₽. In addition to a beach vacation, you can go with your child on excursions to Yang Bay Nature Park, Kuti Tunnels, the Mekong Delta
Excursions: What to see?
If you do not have a vacation, to fly abroad for a holiday (March
is not possible. But a good gift for the beloved woman will also be an interesting excursion to the Moscow region. Moscow travel agencies offer to order a holiday tour:
to the Serednikovo and Brattsevo estates (for 1450-1950 ₽ per person);
to the ostrich farm and the bison nursery of the Prioksky reserve (for ₽1800-2150);
poetic and picturesque places of Muranovo estate and Nikolo-Berlyukovskaya desert (for 2,150-2,750 ₽).
For school vacations, parents with children can go on the most popular excursion, the Golden Ring of Russia. The sightseeing tour program includes visits to the great princely cities of Russia:
Vladimir (Assumption and Dmitrievsky cathedrals, Golden Gate);
Bogolyubovsky monastery;
Suzdal Kremlin;
Yaroslavl (Spaso-Preobrazhensky Monastery, Dormition Cathedral);
Kostroma;
Rostov the Great (Assumption Cathedral, Rostov Kremlin).
Depending on the duration (number of cities), the cost of the sightseeing tour at the end of March is 13,300-17,500 ₽ per person.
Ski resorts in March
Until mid-March, the ski season continues at all mountain resorts in Europe. But the alpine resorts of Switzerland, France, Italy and Austria remain expensive. For a budget ski tour Russian tourists choose Slovenia or Turkey.
Turkish ski resorts
Russians go to the mountains of Turkey without a visa, but at the airport of arrival must present a certificate of vaccination in English (Russian drug "Sputnik V" is recognized). If you have not been vaccinated, the certificate is replaced by a negative PCR test done 72 hours before arrival.
In March, there are significant reductions in hotel rates at the resorts:
Uludag;
Kayseri;
Kartalkay;
Palandoken.
A one-week ski tour in March for two Russians is offered for ₽106,000-136,000. At the mountain resorts, snowmobilers roll out dozens of snowboarding and alpine skiing trails.
There are state-of-the-art elevator stations on the mountain tops. The slopes can be skied until late in the evening. After skiing you can have a rest at the indoor pools of hotels or thermal springs.
Holidays in Russia in March
In the first half of March Russians can go to the Caucasian ski resorts of Arkhyz, Dombai, Elbrus, Krasnaya Polyana. Sochi's Krasnaya Polyana has more five-star hotels and Olympic slopes. But in Dombai, Teberda, Arkhyz, and Terskol, ski elevators and accommodation in hotels or guest houses cost less.
A one week ski tour with a flight from Moscow to Dombai, Terskol and Arkhyz for two skiers costs ₽36,000-50,000. In Krasnaya Polyana hotels you will pay 73,000-92,000 ₽ for a similar tour.
It is still winter in Altai in March. But tourists from Krasnoyarsk, Novosibirsk and Abakan, used to Siberian frosts, come to the mountainous country to travel in the off-season. At travel agencies in the Altai region tourists book:
a trip along the Chuisky tract with sightseeing of Kamyshly Waterfall, Blue Lakes, Manzherok;
sightseeing tour across Altai from Belokurikha (with visiting of a swan reserve, an island Patmos);
jeep-tours to Uymonskaya valley.
Such one-week trip in March for one tourist costs 22,000-55,000 ₽. But the cost of the flight, railroad is not included in the price of the tour. The trip starts in Ust-Koksa, Belokurikha or Gorno-Altaisk, which you have to get to on your own.