Why you should not go to Thailand. Crazy scooters, intrusive massages, horrible climate and other Thai sins
Winter is coming, so the gentiles who feel bad about minus and snow will be dragging themselves to Thailand, the only country available with eternal summer (Egypt has yet to fully return). Personally, I think Thailand is a mediocre place. And here's why.
The climate .
We are just getting started, and already some strange claims. It would seem that paradise is not the earth. Plus 30 all year, sea, beaches and all that. But I will try to explain. As soon as you step out of the airport onto the street, you immediately suffocate.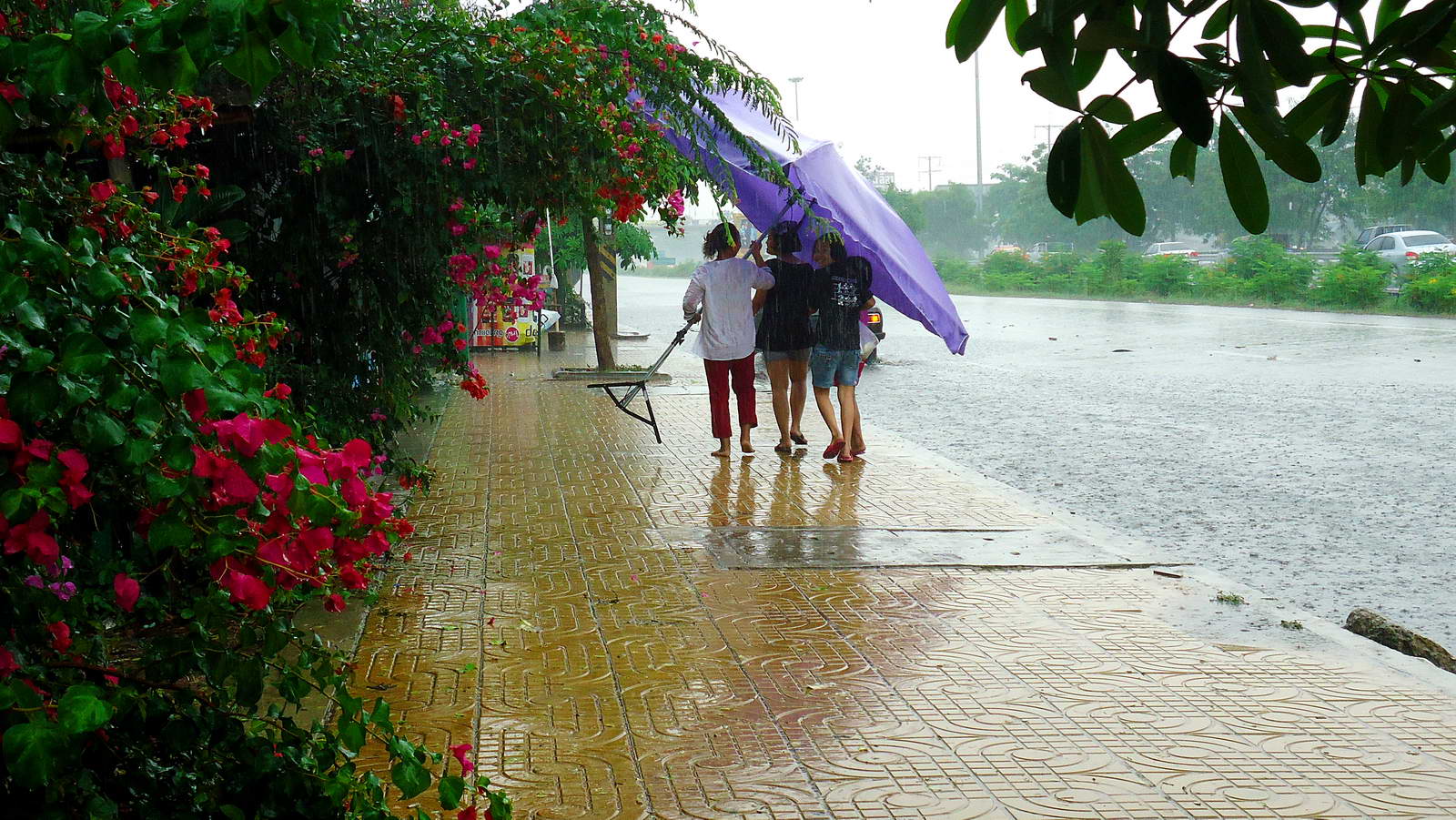 The air is so hot and stuffy, it's like you're in a public steam room with forty other men with you. The Thai climate squeezes your chest, and your clothes get wet in no time. If it rains, then the situation gets even worse: it feels like you're poured boiling water from a rusty kettle. You can bear it in the resorts, but being in Bangkok is torture.
Traffic
If we talk about motorists, Thais are quite disciplined on the road. They like to honk their horns a bit too much. The problem is different – there are a lot of cars. An average Thai family can live in a wooden shack, but must have a Toyota Corolla (the most popular car in Thailand).
Plus the underdevelopment of public transport, which has led to a huge number of cabs around. But cars are half the trouble. Scooters, fucking scooters! These two-wheeled parasites drive in every lane, on the curb, on the sidewalk. Their drivers have no concern for their safety or anyone else's.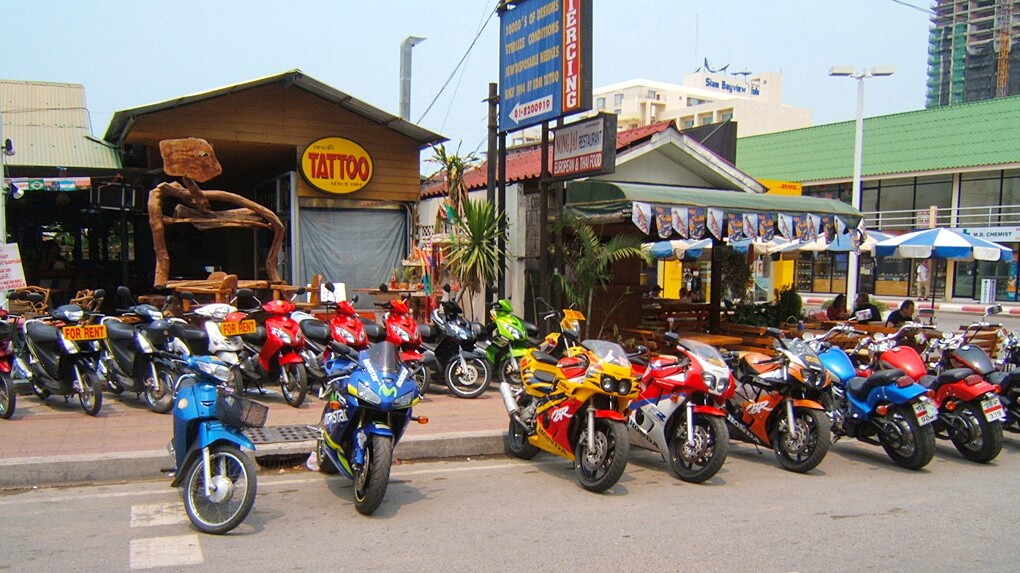 If you are driving a car, it seems that scooters have swarmed all over you like locusts. Statistically, the number of mopeds in the country is approaching a few million, and having a moped very often implies poor driving skills (in Russia, too). A bonus is drunken Russian tourists on the same scooters and regular accidents involving our compatriots.
Thais are very proud of the fact that they have a culture of street food. No, not hipster street food, but real street food. These are braziers standing in the middle of the street, grilling something that was squawking in the swamp yesterday. Around these braziers there is the wildest stench (thanks to bad oil).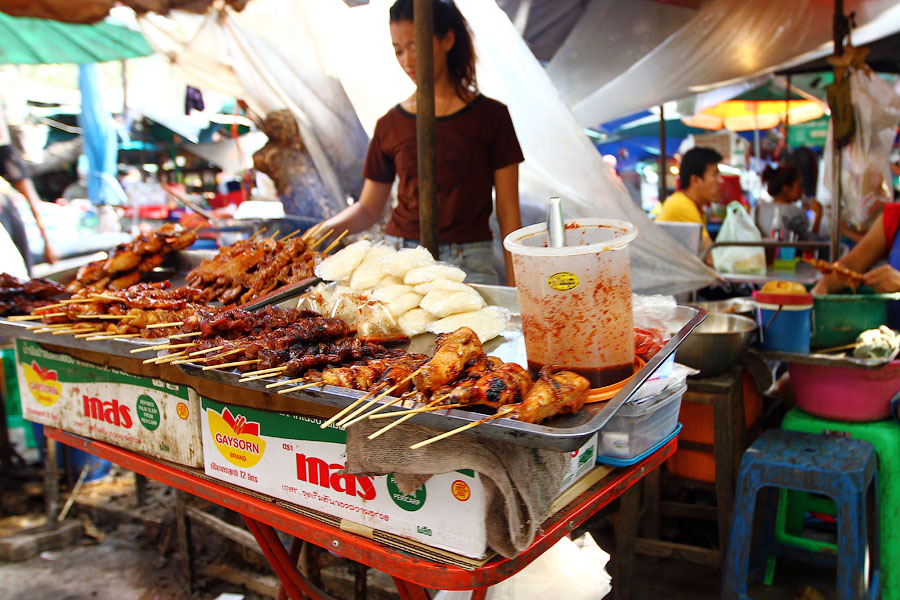 In cafes and restaurants the situation is not better – the dishes are divided into spicy and not spicy. Not spicy means that your mouth will burn for half a day, spicy – that your tongue will simply fall off. The only plus is the price. You can really have a good dinner in Thailand for three hundred Russian rubles. If you're a day trip, in theory, can save "McDonald's" or other international fast food, but they are very slow cashiers.
Compulsive prostitution.
I understand that if prostitution is legalized, it, like any business, needs publicity. And even if it is not legalized, it needs publicity, too – hello, St. Petersburg. But why rub my nose in it on every corner? It seemed that everyone from the hotel manager to the sales clerk had hinted at sex for money in Thailand.
But the most persistent was the waitress at the hotel restaurant. She hopped around for an hour and then finally asked me if I wanted an oil massage. In contrast to the simple massage (in this case you really get a massage), oil means the following: you will be smeared with oil and say, "No, this massage, let me give you a blowjob. This obsession really tires you out. The fact that instead of a woman you can bump into a man, and all know, but it does not add to the phenomenon of fascination.
Fauna
There are exactly two complaints. First, the mosquitoes. These are not St. Petersburg's small and modest bloodsuckers. Thailand is home to huge, nasty things that spread Dengue fever. This is a disease (fever, coughing, vomiting blood, diarrhea) for which there is no vaccine. In addition, their bites are much more painful than those of mosquitoes in central Russia. Contact with these insects leaves red blisters that take a very long time to pass. And the hot climate promotes the development of infection even in the smallest scratch.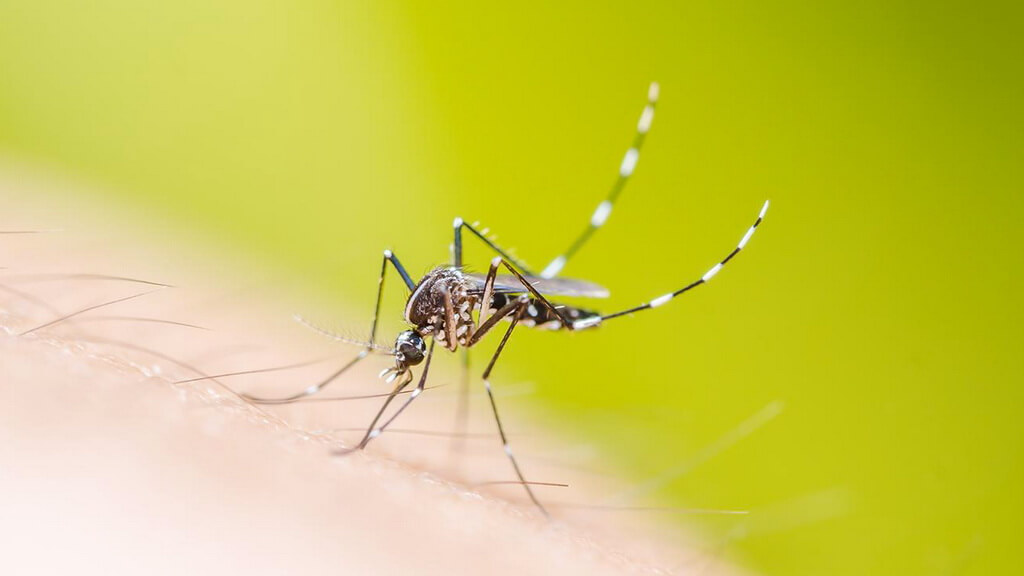 The second is bats. Maybe it's just my bad luck, but these buggers came to my window sill three times in the hotel and did not let me sleep in every way. But there are a lot of them, and they really piss me off: you can see a mouse the size of an adult cat resting on a lamppost in the middle of the city. It is a creepy sight.
Thais
"Land of a Thousand Smiles" is the name of Thailand from the guidebooks. But these smiles make you want to climb the wall in an hour. This is not even an American or European smile, this automatic stretching of the mouth wide on any occasion. This is combined with treating a white person like a cow for milking and often not being able to answer a single question and not being able to fulfill the most basic request. With these idiotic smiles hotel staff for half an hour could not solve the problem with the lack of water in the room, and then generally demanded money for the services of a plumber.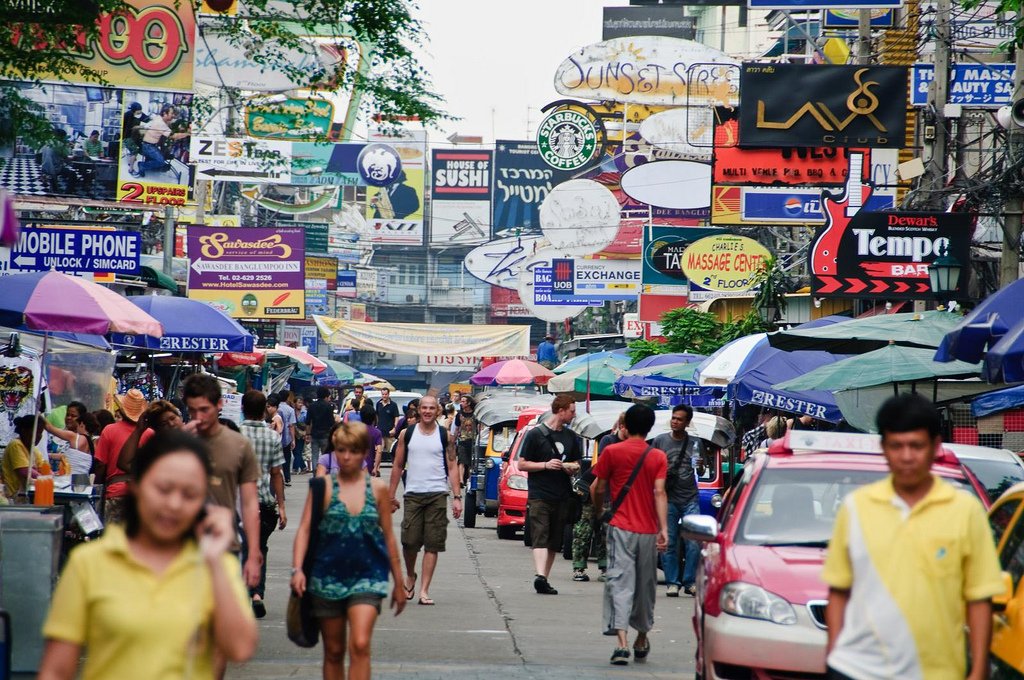 There is another, more annoying feature. Thais are unable to take criticism and conversation in a high tone. It is worth to make your voice even a little louder, the locals have to close in on themselves, shut up and lower their eyes.
Third, the absurd tardiness. When I worked at a health insurance company, we offered a fat contract to a Thai clinic, but all negotiations were held up by the fact that they would reply to every email for two days, and refused to talk on the phone.
In general, I personally do not see any reason to like Thailand, but as long as the Russians are fooled by the low prices, available girls and warm climate, the locals will continue to count hundreds and thousands of baht in their pockets with wide smiles.
8 reasons not to go on vacation to Thailand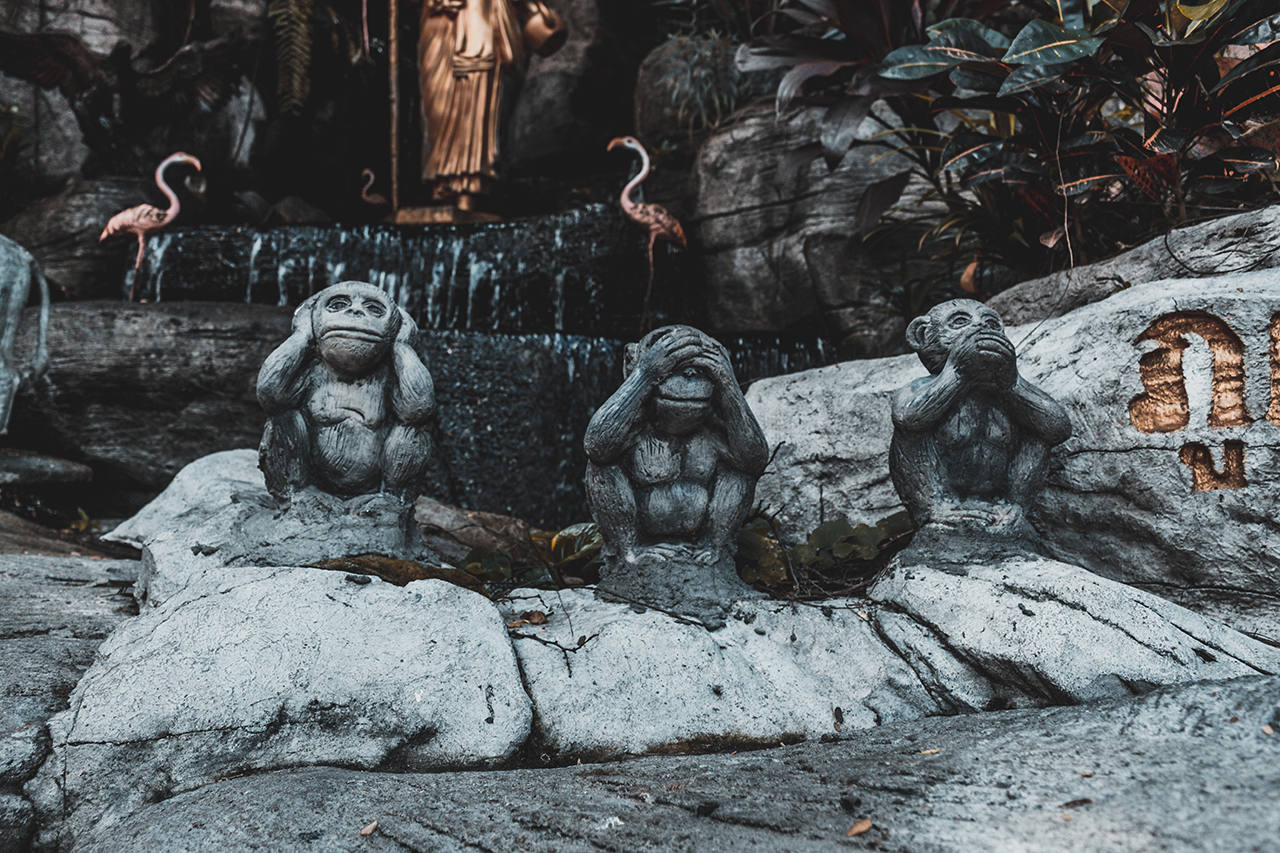 Terribly unpleasant and even deadly features of a Thai vacation! Honestly talk about all the disadvantages of Thailand: dangerous food for the stomach, jellyfish, the ripping currents, the abundance of tourists and other minuses that you will not be told in the travel agency.
My opinion of Thailand . The Internet is full of enthusiastic reviews of resorts in Thailand – everyone is in love and promises to return. And I did not like it – well, nothing special. Good to rest, nice to live, but strong emotions do not cause. I don't dream at night, I am not hooked. I even find it hard to say exactly what I liked and what I didn't. Only a vague elusive feeling, which can be expressed as follows: in Thailand, everything is with the prefixes "under", "over" or "too. Under-colorful, under-sincere, over-Europeanized. Therefore, fanatics of Thailand are mildly perplexed. In general, it turned out as with Prague, which I dreamed of and which strongly disappointed.
In this review, I will talk about the disadvantages of Thailand, which can be encountered in popular beach resorts (Phuket, Pattaya, Krabi, etc.). We have come to rest and live on the Thai beaches three times already and we know very well how things work there. On our next trip we do not plan to go to the beaches, but to the authentic north – it promises to be more interesting.
Search for Last Minute Deals at Level.Travel and Travellata – they will find the best deals among different tour operators. Want to save your money? Explore our 7 rules for buying tours online.
Content:
1. spicy, greasy and monotonous food
What I suffer most in Thailand is the national cuisine. At some point I get nothing to eat: all those inordinately spicy tom yams, greasy noodles and cooked rice (even I cook it better), fried in a long time not renewed oil kebabs, horrible semi-finished products. Even the seafood and sweets are unpalatable, and let alone the coffee, even the mediocre Starbucks wins over the Thai coffee. Such food quickly begins to have problems with the stomach. And hello, diarrhea!
Where to eat out : markets, cafes and restaurants : prices, opening hours and addresses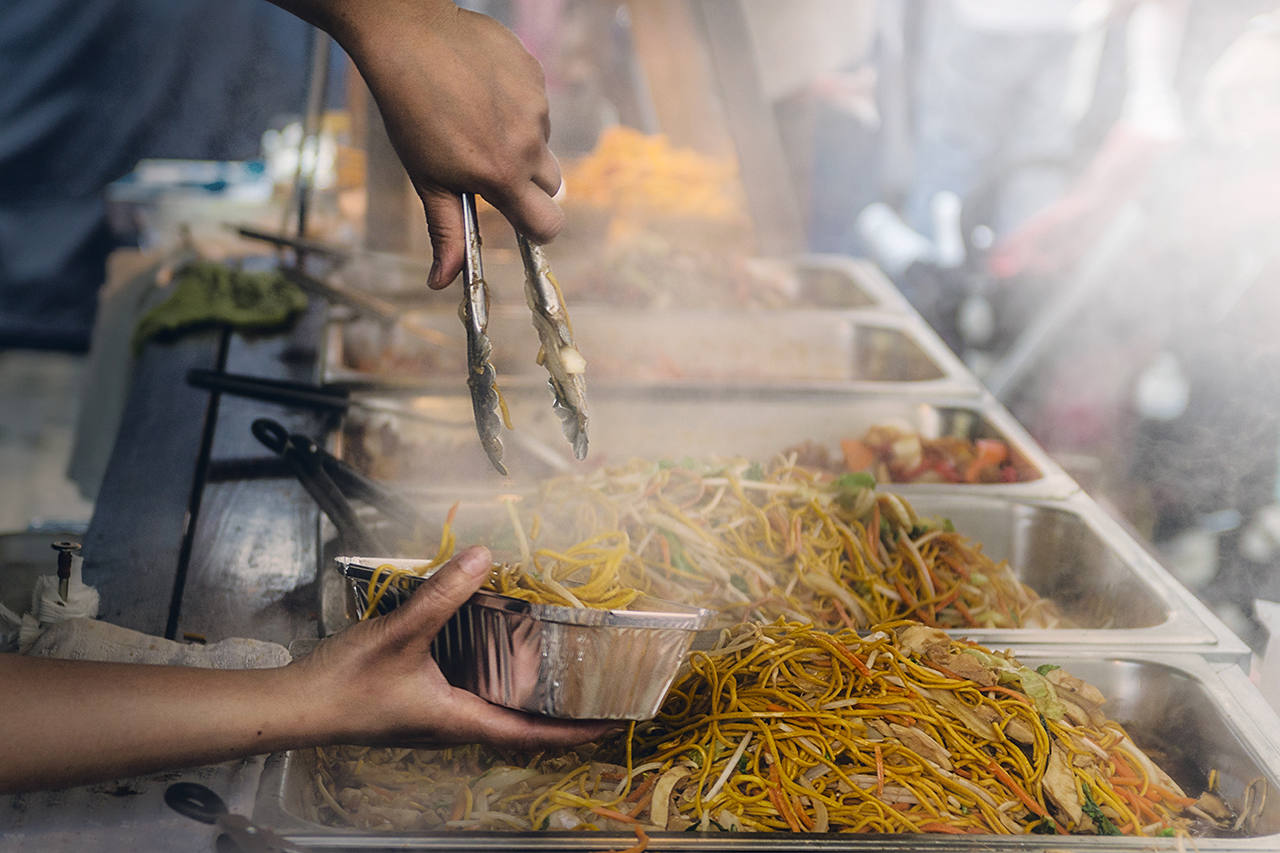 (Photo: unsplash.com / @jamessutton_photography)
2. Overabundance of tourists
The popular resorts don't just have a lot of tourists, there are a lot of them. If you want a secluded vacation, choose little-known beaches with good hotels on the islands. For example, if you live in Pattaya, visit Ko Lan (avoid beaches with Chinese!). On Phuket quite a lot of quiet and secluded beaches. Minus – the lack of developed infrastructure.
: photos, description and map : sea, beach, prices, transportation, flight : beach, entertainment, hotel prices and tours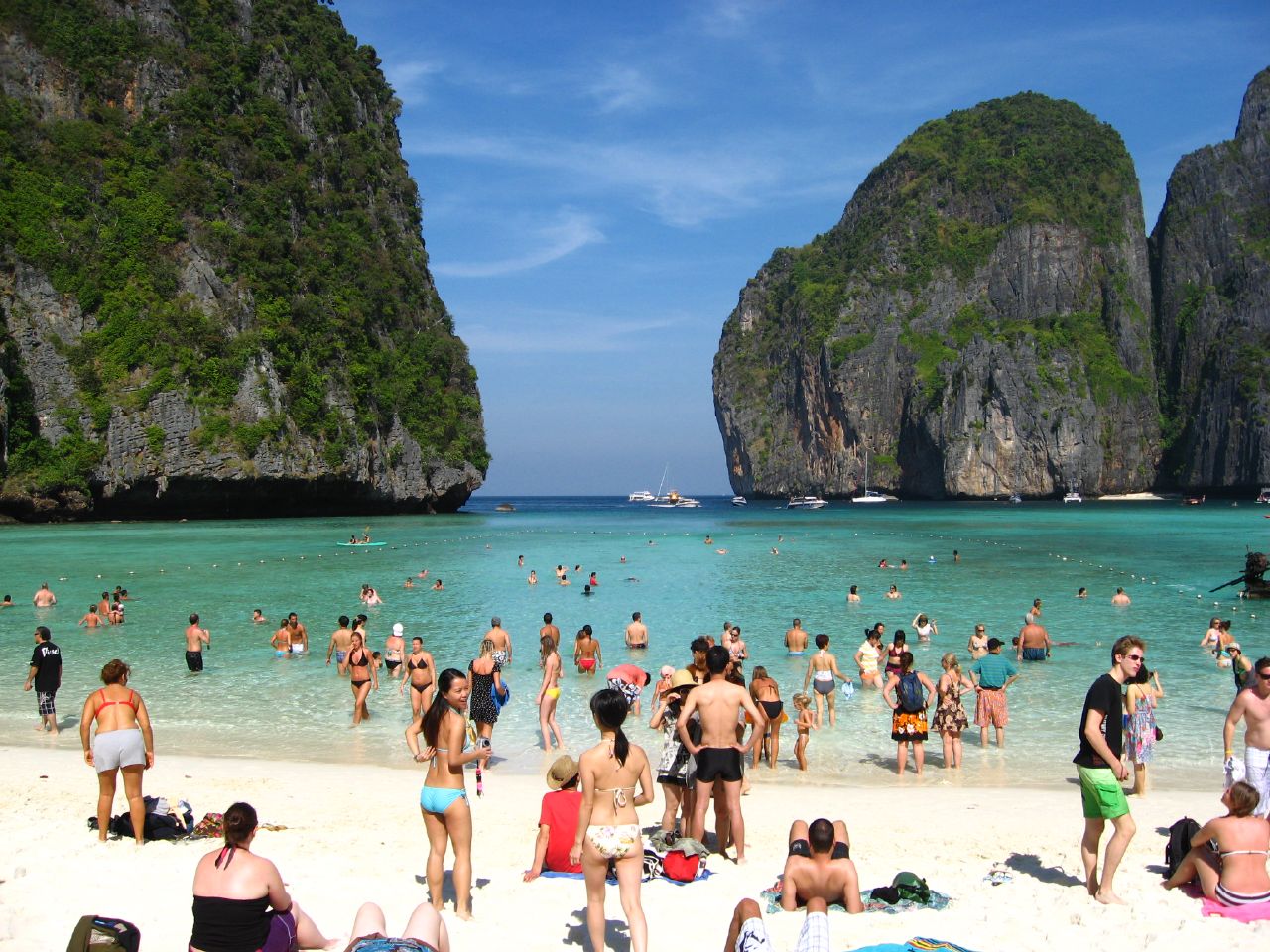 (Photo: jonphotographstheworld / flickr.com / CC BY-NC 2.0)
Features of Thai Character
Land of unnatural smiles is what I would call Thailand. It's just a form of politeness, like in the United States, and they carry no value and are therefore unpleasant. Have you ever noticed how the smile on a salesman's face disappears when he refuses the imposed services or when you try to haggle? Spain, Vietnam, UAE, Turkey, Morocco, Dagestan – these are the real countries of smiles, not Thailand! Somewhere the smiles are shy and somewhere they are open, but all of them are real.
Well, everyone knows about the optionality, slowness and laziness of the Thais. The words of Scarlett O'Hara "I'll think about it tomorrow" – 100% about them.
Thailand is also the only country where in our absence the hotel staff went through our bags. There was nothing to steal, but the residue remained.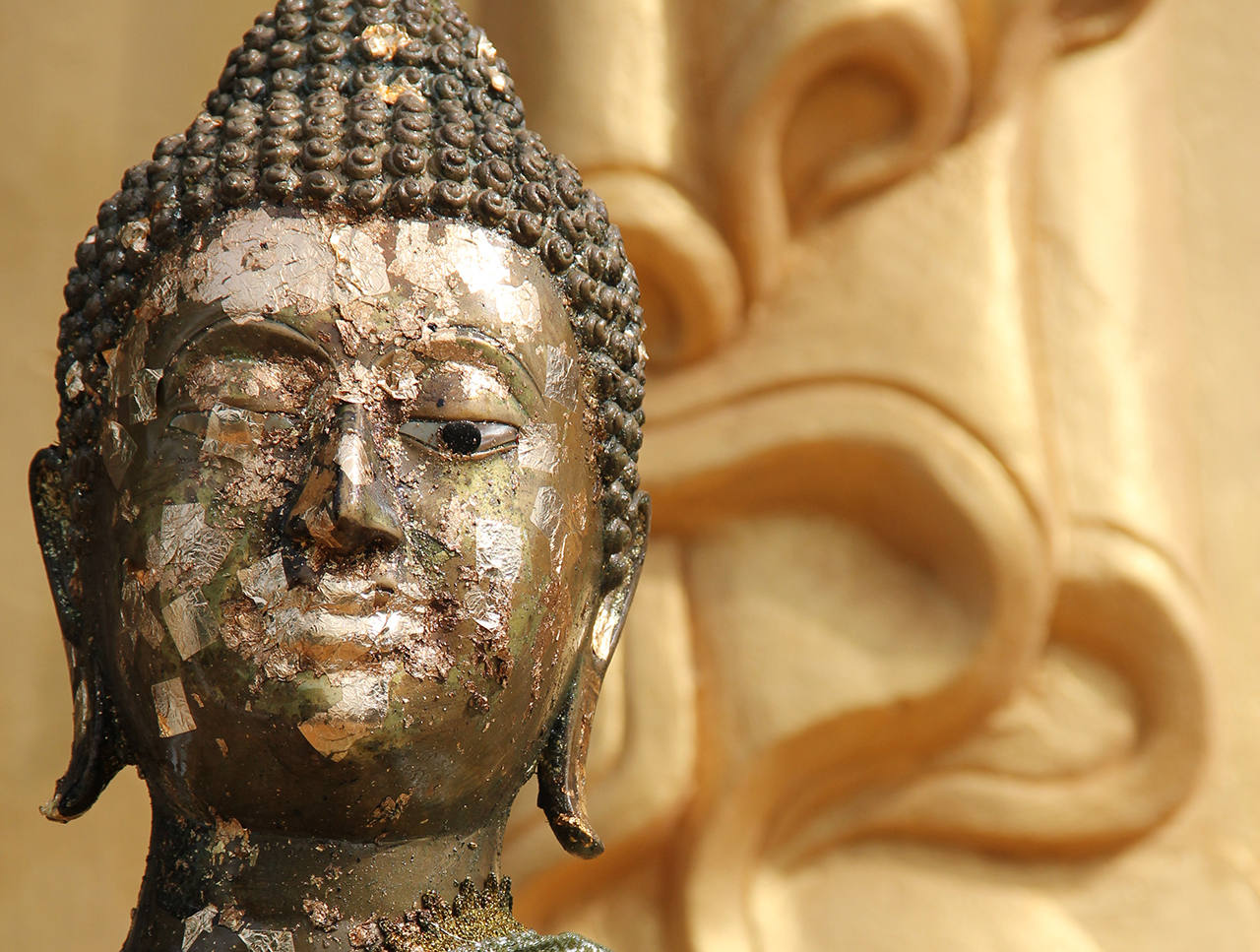 (Photo: unsplash.com / @nielssteeman)
4. Bailiffs and vendors
Oh, that droning "Massaaaaaaj" that sounds like a bleat! By evening my neck is tired from wiggling from side to side, and my tongue is tired from "No, thanks. At first your conscience won't let you not answer or smile, but then you get used to ignoring, even though it's uncivilized. Russians are blamed for being gloomy and not smiling. You become gloomy here: while walking to the beach, you have to turn down 200 offers of massages, souvenirs and excursions, refuse cab and tuk-tuk, lady boom-boom and other Thai joys of life. And God forbid the salesman recognizes you as a Russian – for a long time will be followed by the "Ruski, come on, come on! I burn with shame when I hear that.
A separate song – the elderly Europeans and Americans (and sometimes young Thais) trying to pick up someone on the beach. I try not to be alone: if a Thai, speak little English, it's easy to smile and bail, citing the language barrier, then the Europeans and Americans is more difficult. Well, and it gets really awkward when trannies pester. It's a total cakewalk.
5. Heat and humidity.
It's one thing to dream of warmth and the sea, and another to find yourself in this dream. Then you realize that not everything is smooth: the sun is too scorching, and the sea is salty. The climate is not suitable for everyone because of the humidity. If you have problems with the cardiovascular system or you do not tolerate the heat, it is better to look for a country with a more moderate climate.
Heat and humidity are especially hard during the rainy season and in big cities like Bangkok. The melting asphalt, the miasmas of the sewers, the lack of fresh wind, the fumes after the rain – a real greenhouse.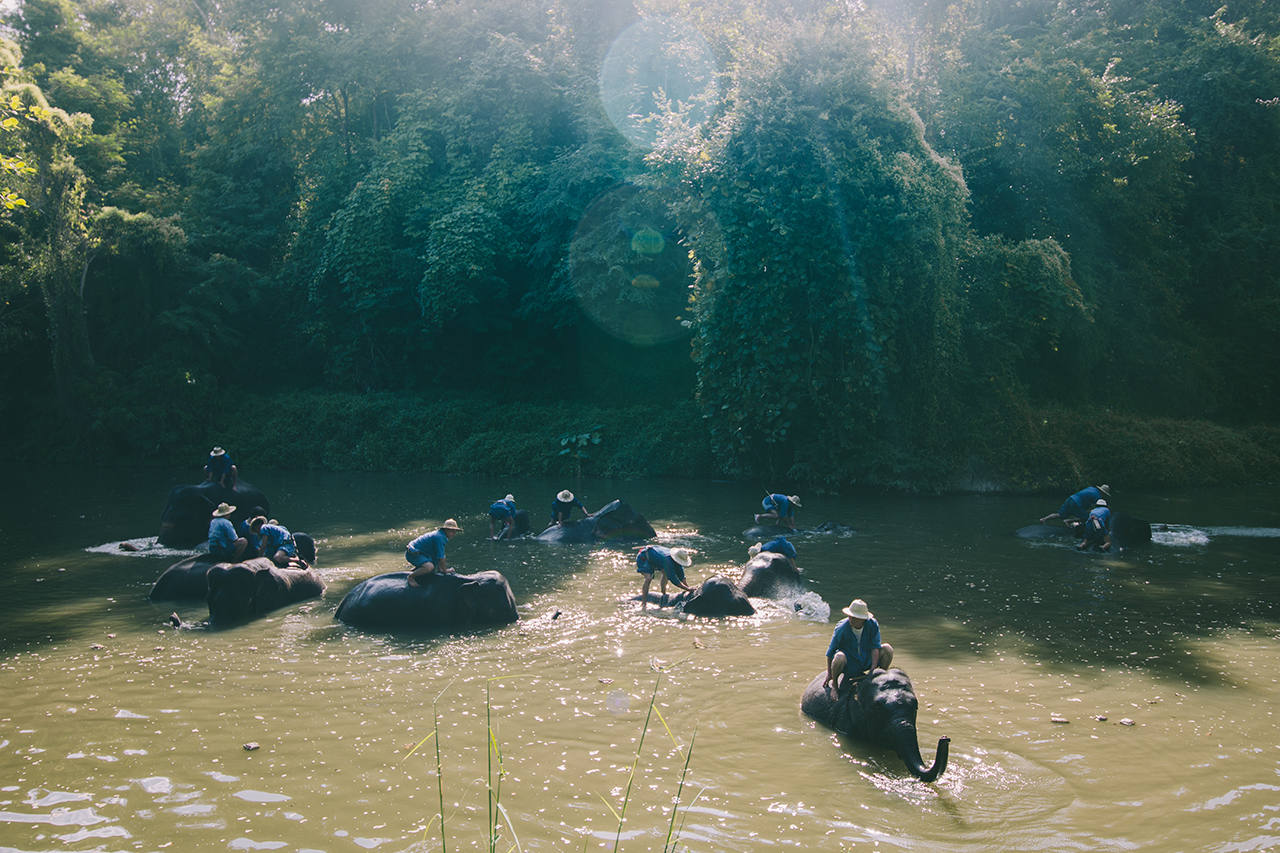 (Photo: unsplash.com / @dvxry)
6. Jellyfish
This is the first reason I stopped swimming in tropical seas, and I walk on the beach exclusively in shoes. Jellyfish burn is very unpleasant – we've experienced it several times in Thailand. Thankfully, we have not come across deadly jellyfish, but we had to suffer a few days of fever. Jellyfish are most active from summer to November, and some beaches in Thailand are closed due to an infestation of jellyfish.
Do not swim in strong waves and during the rainy season – a high probability of running into a jellyfish or its tentacle torn off. Some species of jellyfish are deadly poisonous, such as the sea wasp. Its tentacles, when hunted, can extend up to 3 meters and contain venom that can kill in 2-5 minutes. There is now an antidote for sea wasp venom, but how do you get it in five minutes?
(Photo: designwallah / flickr.com / CC BY-NC-ND 2.0)
7. RIP currents.
And this is the second reason I have given up swimming in tropical seas and Thailand in particular. Rip currents are a frequent occurrence on Thai beaches and we saw many warning signs. RIPs are on all ocean beaches. The scariest part is that they can be spontaneous.
Blogger Oleg Lazhochnikov has a popular and detailed description of what a reverse current is, how to recognize and act. Read it for sure!
All about backflow in 10 minutes
8. Noise and Dirt
Thailand is Asia, with all that it entails. It's just like Vietnam: webs of wires, traffic, noise, lots of advertising, garbage, rats, cockroaches.
Noise pollution is high. I do not advise to settle next to the clubs and busy streets – even closed windows will not save. Once in Pattaya we lived on the second floor of a karaoke club. Needless to say, that we did not sleep until 4 am until the last visitor? And in Patong were neighbors with a strange family: nights there were drinking and crying, and showdown with older Europeans shouting "I kill you! Where is my car?".
The beaches are very clean, compared with neighboring Vietnam. This is good – rarely in the water bag wrap around your foot or a coconut thrown on the shore. The coast is cleaned, but the waves are constantly bringing debris, especially in the rainy season, so the beaches do not always look perfect.