What's free to visit in Berlin? Museums
Whenever possible, I give time to visit these museums and sites during tours.
1. Political museums.
Nazism
Topographie des Terrors (Topographie des Terrors – Place of the Gestapo, SD and SS) Location: former Prinz-Albrecht Straße, crosses Wilhelmstraße. Included in almost all sightseeing and Nazi itineraries.
Gedenkstätte Deutscher Widerstand (German Resistance Memorial – site of the assassination attempt on Hitler) Location: Near the Kulturforum and Potsdamer Platz. Included on request in itineraries about Nazism and sightseeing tours.
Gedenkstätte Plötzensee (Plotzensee Memorial – place where political opponents of Hitler were guillotined and hanged) Location: on the way to Tegel Airport
Dokumentationszentrum NS-Zwangsarbeit (documentation center for forced labor of people deported during the Nazi period) Location: Niederschenweide
Gedenkort Rummelsburg (Workhouse for social asylum seekers in Rummelsburg, from the time of the Kaiser to the decline of the GDR) Location: Rummelsburg
Gedenkstätte Köpenicker Blutwoche Juni 1933 (Köpenicker Blutwoche Memorial of June 1933. About the burning of the Reichstag). Location: Köpenick
World War II
Deutsch-Russisches Museum Berlin-Karlshorst (German-Russian Museum Karlhorst, place of signing the Act of Unconditional Surrender) Location: Karlhorst. Included in the Transfer from Schönefeld "Great Memorials of Berlin".
Alliierten-Museum (Allied Museum) Location: Zellendorf. Part of the tour Germany and the Allies defeated
Kaiser-Wilhelm-Gedächtnis-Kirche (Kaiser Wilhelm Memorial Church). Location: City West, included in the City West itinerary.
Holocaust
Haus der Wannsee-Konferenz (House of the Wannsee Conference – the place where the "final solution to the Jewish question" was decided) Location: Lake Wannsee, return trip from Potsdam, full-day Jewish Berlin itinerary
Gedenkstätte Stille Helden (Memorial to the Silent Heroes, about the rescue of Jews in Berlin during the Holocaust) Location: near Hacklischer Markt, included in the Jewish Berlin itinerary
Güterbahnhof Moabit (Moabit freight station – deportation station for Jews from the ghetto to a concentration camp) Location: Moabit
Establishment of Democracy
Deutscher Dom (German Cathedral – history of the German constitution and parliamentarianism) Location: Gendarmenmarkt Square, any sightseeing route or route to the historic center 2. Willy-Brandt-Haus (Willy-Brandt-Haus – political history) Location: Unter den Linden, near the Brandenburg Gate. Part of the route Government quarter 3. Museum Clara Zetkin. Location: Birkenwerder. 4. Anti-Kriegs-Museum (Anti-War Museum about the world wars and the air defense bunker) Location: Wedding.
Berlin Wall
Gedenkstätte Berliner Maue (Berlin Wall Memorial on Bernauer Straße) and Dokumentationszentrum Berliner Mauer (Berlin Wall Documentation Center, part of the Memorial Center on Bernauer Straße) Location: relatively close to the main station, part of the "Tragedies, Paradoxes and Curiosities of the Berlin Wall" route 2. Tränenpalast (Palace of Tears – GDR-era checkpoint) Location: Friedrichstraße. Included (if you wish) in the route Tragedies, paradoxes and curiosities of the Berlin Wall 3. Erinnerungsstätte Notaufnahmelager Marienfelde (GDR refugee camp) Location: Marienfelde 4. Gedenkstätte Berlin-Hohenschönhausen (Memorial Hohenschönhausen – Stasi Prison and NKVD filtration camp), free admission, guided tours 6 €. Location: Hohenschönhausen.
2. Museums related to art, science, technology and nature
Culture and Religion
Abguss-Sammlung Antiker Plastik (Antique Sculpture Museum) Location: Near Charlottenburg Palace
Sammlung des Winckelmann-Instituts (Winckelmann-Institut Collection) Location: Near the Brandenburg Gate. Visits by appointment, but usually there are exhibitions curated by the Bundestag.
Knoblauchhaus (Knoblauchhaus – interiors from the Biedemeier era) Location: St. Nicholas quarter, part of the Old Berlin itinerary
Mendelssohn-Remise (House Museum of the Jewish Mendelssohn family of bankers and patrons) Location: Near Gendarme Market Square.
Spandovia Sacra (small exhibition of the community of St. Nicholas about the conversion of the Brandenburg Brand to Protestantism) Location: Spandau
Königliche Porzellan-Manufaktur (KPM), Museum of the Royal Porcelain Manufactory. Location: Near the Victory Column.
Schwartzsche Villa (Schwartzsche Villa, changing exhibitions). Location: Steglitz.
Architecture
Architekturmuseum der TU (Technical University Museum of Architecture) Location: Ernst Reuter Square. Any auto-pedestrian sightseeing tour, but often closed.
Mies van der Rohe-Haus (House of the architect Mies van der Rohe) Location: Hohenschenhausen
Technology and science
Bockwindmühle Berlin-Marzahn (windmill) Location: Marzahn
Daimon-Museum (Daimon Museum for the lamp and battery manufacturer) Location: Hellersdorf
Archenhold-Sternwarte(Aschenhold Telescope in Treptow Park) Location: Treptow Park, Shuttle from Schönefeld "Great Memorials", but works on its own schedule and is difficult to get to. Suitable for children.
Energie-Museum Berlin (Energy Museum) Location: Lankwitz district, closer to Steglitz.
Gaslaternen-Freilichtmuseum Berlin (open air gas lantern museum) Location: Tiergarten Park
Museum der Staatlichen Münze Berlin (State Mint Museum) (closed) Location: Reinikensdorf
Modern Art
Daimler Contemporary (Daimler Collection, Contemporary Art) Location: Near Potsdamer Platz and the Stone Berlin Trail
Urban Nation: Museum for Urban Contemporary Art Location: Schöneberg, not far from City West
Haus am Lützowplatz (Haus at Lützowplatz – Contemporary Art) Location: Lützowplatz, near City West
Hegenbarth Sammlung Berlin (Hegenbarth Graphics Collection) (temporarily closed)
Akademie der Künste (Academy of Arts, temporary exhibitions) Location: Paris Square, near the Brandenburg Gate.
Medicine and Ethnography
Ibero-Amerikanisches Institut (Latin American Institute with temporary exhibitions, according to the program, often of interest to children) Location: Potsdamer Platz
Museum im Robert Koch-Institut (Museum at the Robert Koch Institute, Koch Mausoleum) Location: Moabit
Tieranatomisches Theater (Animal Anatomy Theater) Location: Near the main railway station, next to the free exhibition of the Anatomy Department of the Medical University
Blinden-Museum Steglitz (Technical Museum for the Blind) Location Steglitz.
Militärhistorisches
Militärhistorisches Museum der Bundeswehr (Bundeswehr Museum at Gatow Airport) Location: Gatow, bordering Potsdam. Part of the route "Defeated Germany and the Allies)
Sport
Grünauer Wassersportmuseum (Grünau Water Sports Museum) Location: Grünau
Sportmuseum Berlin (Sports Museum, exhibition about the marathon at the German Sports Forum) Near the Olympic Stadium, part of the sightseeing tour
History of the GDR
Museum in der Kulturbrauerei (Museum in the Kulturbrauerei – exhibition "Life in the GDR") Location: Prenzlauer-Berg. Part of the route "Learning from the Soviet Union means learning to win.
Museumswohnung (Museum-apartment of the GDR times in a panel building) Location: Hellersdorf
Nature
1. The Katzenmuseum (Cat Museum). Location: Lichtenfelde. 2. Internationales Fledermausmuseum Julianenhof (Bat Museum Julianenhof).
3. Regional museums of Berlin's districts
Museum Charlottenburg-Wilmersdorf (Regional Museum of the Charlottenburg-Wilmersdorf at the Villa of the Oppenheimer Bankers) Location: Charlottenburg. Near Charlottenburg Palace
Gotisches Haus – Stadtgeschichtliches Museum Spandau (Gothic House – Regional Museum Spandau)
Museum Köpenick (Köpenick Regional Museum) Location: Köpenick. Included in the transfer from Schönefeld through Köpenick
Museum Neuköln Location: Briz. Included in the transfer through the manor house Briz and the Classic Art Nouveau settlements
Bezirksmuseum Marzahn-Hellersdorf (Marzahn Regional Museum) Location: Marzahn
Friedrichshain-Kreuzberg Museum (Regional Museum of the Friedrichshain and Kreuzberg districts) Location: Kreuzberg
Heimatmuseum Lichtenberg (Lichtenberg Museum) Location: Lichtenberg
Museum Reinickendorf (Regional Museum Reinickendsdorf) Location: Reinickendsdorf
Heimatverein Zehlendorf e. V. (1886) mit Museum und Archiv (Zehlendorf Association for Regional Studies with museum and archive) Location: Zehlendorf
Jugend Museum Schöneberg (two museums for young people with thematic exhibitions) Location: Schöneberg and Tempelhof
Mitte Museum (Museum of Regional Studies Mitte) Location: Moabi.
Museum Pankow – Standort Heynstraße 8 (Pankow Regional Museum) Location: Pankow
Museum Pankow – Standort Prenzlauer 227 (Prenzlauer-Berg Regional Museum) Location: Prenzlauer-Berg
Museum Treptiw (Regional Museum Treptow) Location: Treptow
Schöneberg Museum Location: Schöneberg
Tempelhof Museum (Tempelhof Museum) Location: Tempelhof
Note:
The list of what you can visit for free in Berlin is far from exhaustive with the following list of museums. It does not include:
– Government and administrative buildings , some of which are open to the public by appointment (such as the Bundestag) and some of which are open to the public during business hours or just open to the public for their exhibitions: the Berlin Senate, the Berlin Red City Hall, the city halls of the Charlottenburg, Schöneberg and Köpenick districts.
– Most of the churches with "öffentliche Kirchen" status are open during times when there is no service. Such as the Lutheran Cathedral of St. Mary's and the Catholic Cathedral of St. Jadwiga (temporarily open), for example, right on the usual sightseeing tour. In addition to paid concerts, you can often listen to the organ for free. Organs in Germany, by the way, are also available in some synagogues. You can also arrange to visit a mosque or even a Hindu temple (although you have to pay a fee).
– exhibitions in embassies, for example exhibitions at the Nordic embassy of the five Nordic countries, exhibitions at the embassies of the German states or at the EU delegation.
– you can visit some very interesting and architecturally interesting court buildings for free (Moabit Criminal Court and some others).
– numerous cemeteries – there are more than 250 of them in Berlin.
– parks
– Collections of cars, from Oldtimers to the latest models.
– Thematic exhibitions at subway U-Bahn stations, just be sure to get a ticket for the underground itself.
Free Berlin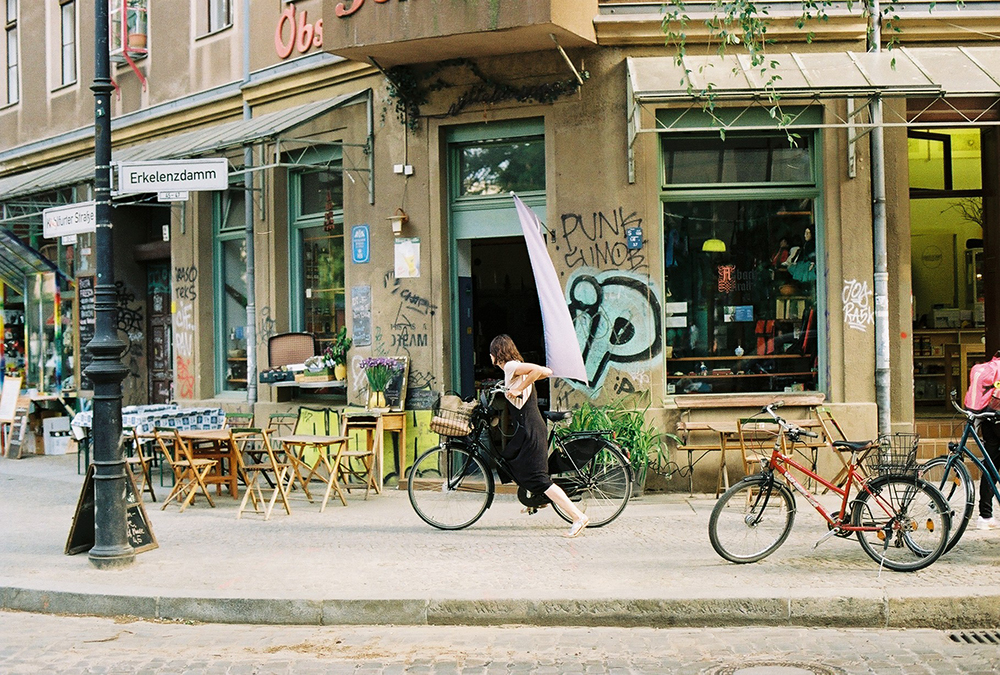 Berlin is considered the most progressive and free city in Europe. It's a city of modern art, crazy parties and parks. It's so easy to meet people from all over the world, go to a rave, and then find yourself in a squat with the Polish punks. Prices in Berlin have skyrocketed every year, but there is still plenty of free entertainment, as Anastasia Rodionova, creator of the Telegram Channel about life and study in Germany, describes.

Like any self-respecting European city, Berlin has some great free walking tours. Be sure to sign up for a tour of Alternative Berlin from the folks at Alternative Tours Berlin . The creators of the tour will show you the most interesting graffiti in the city, take you to a couple of squats, tell urban legends and give advice on how to get to "Berghain". The tour runs several times a day, so even if you go to a nightclub or bar the night before, you can make it to the last tour.

But if you'd rather see the typical tourist attractions like the Brandenburg Gate and Checkpoint Charlie, the folks at Sandemans are the place to go.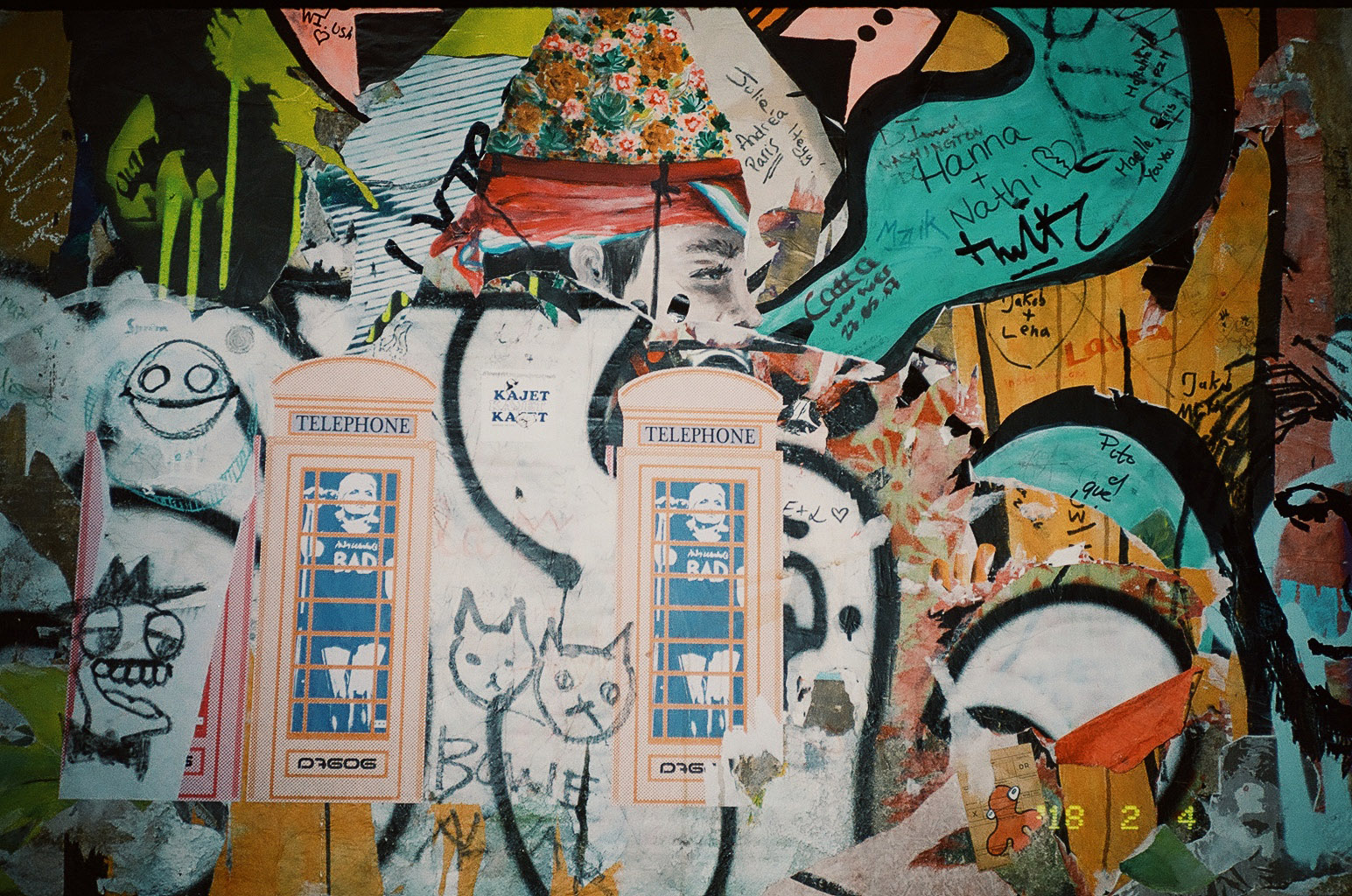 Free admission to museums

The excellent Deutsche Bank KunstHalle (Unter den Linden 13/15) offers free admission on Mondays from 11:00 to 20:00. Here you can see exhibitions of top artists from all over the world. Be sure to check out the small store at the museum, where for not much money you can find interesting designer gifts and books for yourself and friends.

One of the museums that are always free (or rather, during opening hours from Tuesday to Sunday from 10:00 to 18:00) is the Street Art Museum Urban Nation (Bülowstraße 7). Exhibitions are updated every few months. Here you can find works by dozens of modern street artists – yes, not without Banksy too. The organizers try to unite artists from all over the world under one roof, so in the same building they organized workshops and once a year organize an open house.

The Hamburger Bahnhof (Invalidenstraße 50-51), one of the main museums of contemporary art, which is located in the former train station building, also offers free admission on the first Thursday of each month from 4 to 8 p.m. See works by Andy Warhol, Joseph Beuys, Anselm Kiefer, Roy Lichtenstein and Robert Rauschenberg, who pioneered the transformation of traditional art forms in the 20th century.

The Deutsche Kinemathek – Museum für Film und Fernsehen (Potsdamer Straße 2) is located in the city's main square, where the Berlinale festival is held every year. If you like the German New Wave of cinema, if you like the silent films of Fritz Lang and if you want to see Marlene Dietrich in action, then this is the right place for you! Free admission every Thursday from 4pm to 8pm. There you can also take a walk on Berlin's Walk of Fame and see the stars of German cinema.

For a taste of German contemporary art go to the Daimler Art Collection (Alte Potsdamer Strasse 5D). Free admission every day from 11.00 to 18.00. The museum is big and has sculptures, installations and a collection of modern art – German and not only, so expect to spend a lot of time there.

Topography of Terror (Niederkirchnerstrasse
– during the Third Reich there was a Gestapo headquarters and a prison, and now it is a memorial complex, which complements the existing Berlin Jewish Museum and the Memorial, erected in memory of the fallen Jews. However, if the Jewish Museum commemorates the victims of the Holocaust, the Topography of Terror speaks of the crimes of the Nazis. This place is not for the faint of heart, but you should not refuse a tour of this unusual museum, because you will learn the truth about all the crimes of the Nazi regime, which were hidden for many years. The museum is open daily from 10 a.m. to 8 p.m. and admission is always free.

Afterwards, take a look at Berlin's most impressive memorial, the Memorial to the Murdered Jews of Europe (Cora-Berliner-Straße 1) . The memorial itself is 2,711 concrete slabs of equal size. It was designed by the American architect Peter Eisenwahn, who wanted the place to evoke a feeling of despair and anxiety, which Eisenwahn succeeded in doing.

Another important (and also free) historical place in Berlin is the Berlin Wall memorial complex GedenkstAtte Berliner Mauer (Bernauer Straße 111) . There is a 1.4 kilometer stretch of preserved wall, its fortifications and surrounding areas. A boundary was drawn along this street: the buildings were in one sector, the sidewalk in another. The complex itself is open-air, but there is a building where you can see exhibitions, and the Chapel of Reconciliation – an example of modern architecture, which does not look like a religious structure at all. Admission is free Tuesday through Sunday from 10 a.m. to 6 p.m.