Best 3, 4 & 5 Star Hotels in Sri Lanka
A selection of the best 3, 4 and 5 star hotels in Sri Lanka – according to tourist reviews and value for money. Also our recommendations for choosing a region and useful links.
Sri Lanka is actively developing in the tourism industry: Many new hotels and restaurants are opening, more and more travelers choose Ceylon as a place to stay. The island is also popular with package tourists. However, this is not the most budget destination, even the prices for sightseeing are high, but the country with its luxurious nature and ancient architecture is worth the splurge. Recall that hot tours are easy to find and book on Travelate.
We recommend not to linger in Colombo – it's a noisy capital with all the consequences. It is better to give it a couple of days and go to a quiet resort – there are quite a few: Unawatuna, Bentota, Galle, Negombo, Waddouwa. Galle settled European expats, it's pretty neat town with beautiful villas, Hikkaduwa suits the active youth, and the beach Bentota – for older and more respectable. Unavatuna, according to travelers, is considered one of the most beautiful and comfortable vacation beach with children – the bay is protected by coral reefs. Thus, when choosing a place to stay, consider the status of the resort and its infrastructure.
Remember that the "stardom" in Ceylon can be deceptive: for example, among the three-star hotels there are those that claim to be a full-fledged "four", as well as those that are clearly far away from the "three" – their cost is clearly overstated, so not always the prices for hotels in Sri Lanka correspond to the "stuffing" hotels. This is the island specifics of accommodation.
Selection of the best hotels in Sri Lanka 3, 4 and 5 stars was compiled on the basis of options found on the service Ostrovok, which helps to find the best prices among several leading booking systems. We tried to select accommodation with the following criteria in mind:
only hotels verified by travelers with high ratings;
the most inexpensive hotels in Sri Lanka in their category (3, 4 and 5 stars).
This article discusses the price per night in Sri Lankan rupees for a double room, doubled in Russian rubles for better perception. Prices in rubles are given according to the exchange rate and are current at the time of publication of the article (they may change).
Exchange rate: 100 Sri Lankan rupees (LKR) ≈ 70 rubles.
Prepare for a trip to Sri Lanka: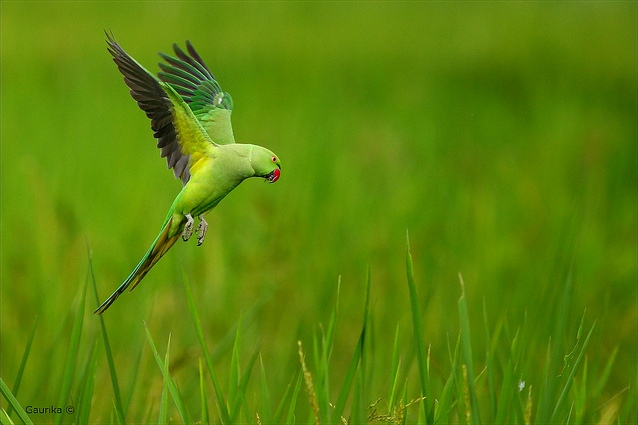 (Photo: GaurikaW / flickr.com / License CC BY-NC-ND 2.0)
3 Star Hotels in Sri Lanka
Prices for 3-star hotels in Sri Lanka's capital, Colombo, start at $30 per night in a double room. For example, at the Nippon Colombo 3*, a room costs from $42. Guests noted a good location, clean rooms, and free Wi-Fi.
Another hotel with good guest reviews is Lavinia Villa. The rating is 8 out of 10 based on 21 tourist recommendations. The price for a double room is from 4723 rupees. The hotel is beautiful and modern, located far from the center of bustling Colombo (12 km), but practically on the beach – near the famous Mount Lavinia Beach, on the resort of Mount Lavinia. The nearest bus station is a 20-minute walk away, so it's easy to get to the capital.
Rooms in Kandy, a popular resort in Ceylon, start at 2,754 rupees. We recommend Mountain Breeze and Alcam Holiday Home hotels – although they are far from the center, it is not a problem at all – you can rent a bike or a car. The cost per night in a double room is 4987 and 4990 rupees respectively, breakfast and internet included, rating is 8 and 7 out of 10 points.
Good hotels in the resort of Negombo are BluMarine Guest House 3* with its own beach and sea view and Marine Tourist Guest House – also on the beach. The price per night in a double room is 2,281 and 4,232 rupees respectively. The rating is 7 and 8 out of 10 points.
Prices for double rooms in 3-star hotels in Sri Lanka's famous Unawatuna beach – from 5700 rupees, Hikkaduwa – from 3359 rupees, in Galle – from 2000 rupees (1032 rubles), in Anuradhapura – from 1500 rupees.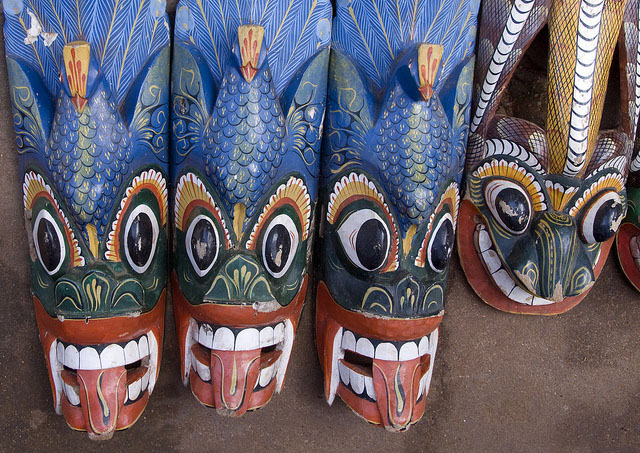 (Photo: Mal B / flickr.com / CC BY-ND 2.0 license)
Sri Lanka: 4 Star Hotels
Room rates in Sri Lanka 4-star hotels differ significantly from the previous category. In Colombo, prices start from 7,389 rupees (3,800 rubles) – for example, for so much you can rent a room at the Ascot Loft. Another four-star hotel in Colombo, Whitehouse Residencies, is very popular with travelers, with an overall rating of 8 out of 10 based on 87 reviews. It is conveniently located, not far from the center. A double room will cost 10747 rupees.
Accommodations in Kandy can be found from Rs 6,000 for two (3,100 rubles). So, you can rent a double room at Serene Grand Hotel for Rs 10747. The hotel is located close to the center of the city of Kandy, not far from Wales Park. Attractive also Earl's Regent Hotel 4*, though at a sufficient distance from the city. There is a pool, spa and massage. The price for a room for two is the same.
As for Negombo, the price range for hotels is wide: from 2 to 70 thousand rupees per room. According to reviews of tourists, a good hotel Villa Araliya 4 *, its rating – 8 out of 10 according to 264 responses (cost – from 12 thousand rupees). In Hikkaduwa, double rooms from 14 thousand rupees, in Unawatuna from 5.5 thousand rupees, in Galle from 6,700, in Anuradhapura from 2 thousand rupees.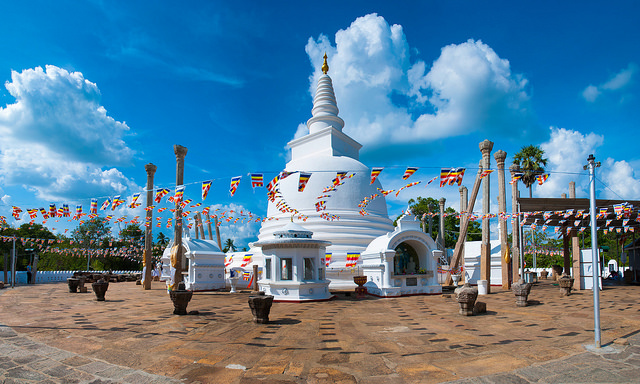 (Photo: Aitor García Viñas – agvinas / flickr.com / License CC BY-NC-ND 2.0)
5 Star Hotels in Sri Lanka
Luxury hotels in Ceylon are far from rare: the best 5-star hotels in Sri Lanka offer excellent rooms, high-level service, gourmet cuisine and a variety of services. Prices are not too high: for example, a room for two in the Hilton Hotel Colombo costs from 16,500 rupees (8,500 rubles). The rating is 7.8 out of 10 based on 1.5 thousand reviews. Fitness center, golf course, spa, massage, casino and other pleasures are available.
In the mountain town of Kandy, one of the most popular and inexpensive five-star hotels is Theva Residency Kandy. For a night in it you will have to pay from 22100 rupees. Rated 9 out of 10 on 330 recommendations, visitors praise the modern design, good service and stylish apartments. The hotel offers services such as an outdoor pool, sauna and jacuzzi, dry cleaning, Wi-Fi, and a bar. Each apartment has a kitchen, refrigerator and microwave – you can cook your own food.
In Negombo you can find a hotel with a 5-star rating from 14700 rupees per night for two – for example, Hotel Pledge, which is located on the beach and not far from the city center. However, tourists are advised to stay in the chic Jetwing Beach 5*, an exquisite hotel where you can rest your body and soul. It is located on the beach, on the first line and is ideal for holidays with children. Guests praise Jetwing Beach and give it a 9 out of 10 rating. The apartments have their own balconies overlooking the sea, but the price for a room is not for everyone – from 69425 rupees, which equals about 35800 rubles. Therefore, we advise to pay attention to the less modest, but decent hotel The Cove Beach Villa on the beach, where rooms cost from 16121 rupees (breakfast included).
In Galle, The Fort Printers Hotel is attractive – stylish and distinctive. It has a rating of 9 out of 10 on 335 recommendations, though the room rates are quite high – from Rs 27148 for a double room. In cozy Unawatuna you can rent a room for two from 16157 rupees, in Hikkaduwa – from 13400 rupees.
Planning to celebrate New Year in Sri Lanka? Click here for our recommendations.
Best hotels in Sri Lanka
This page displays only a portion of Sri Lanka's facilities. To search for all options, select a city.
The world's southernmost winter track is in the UAE. They use 6,000 tons of artificial snow on the slope.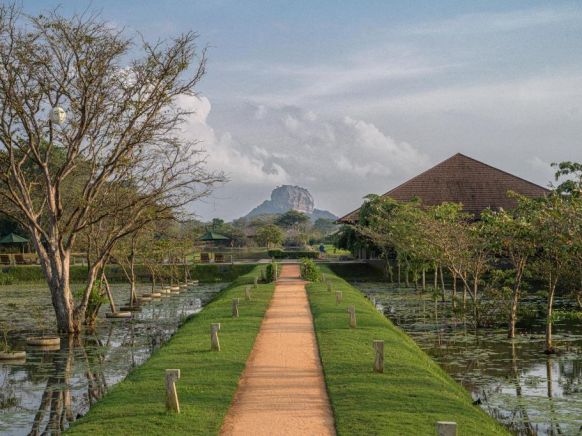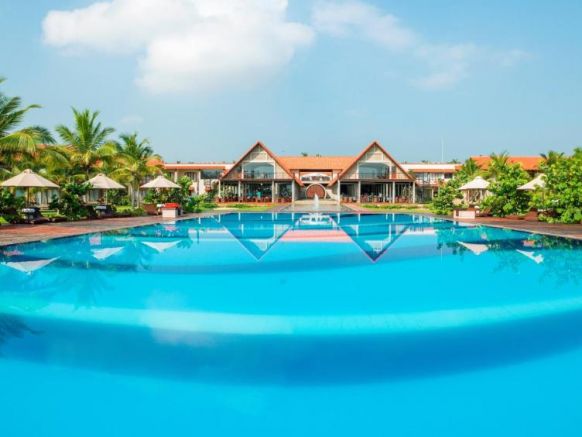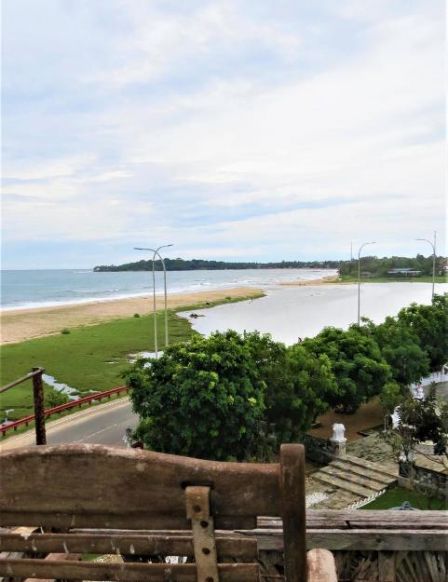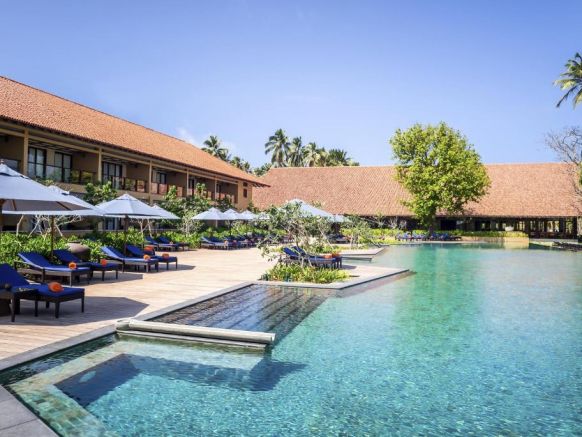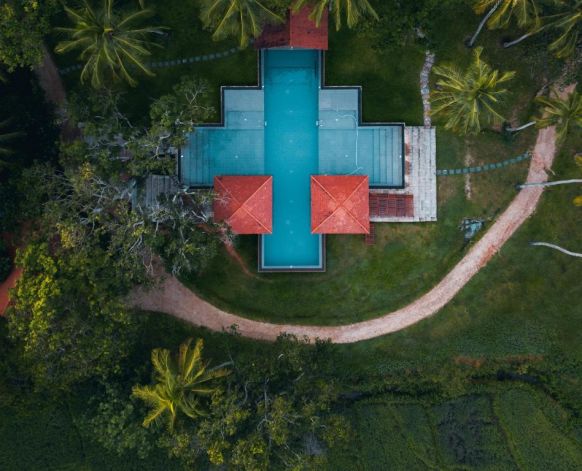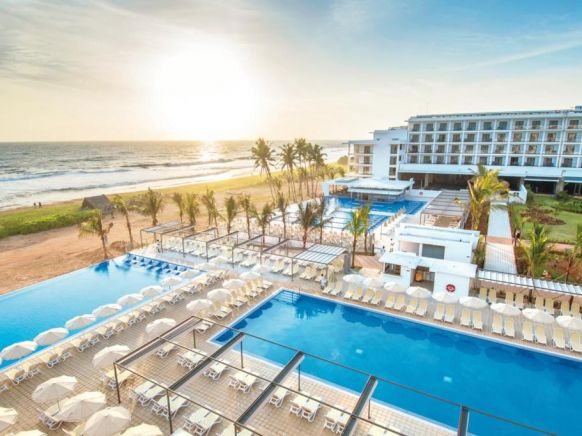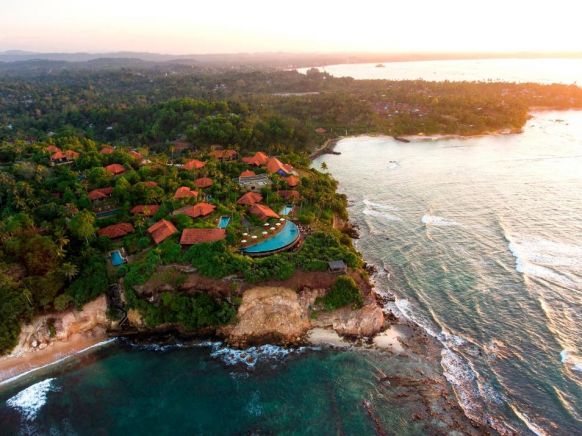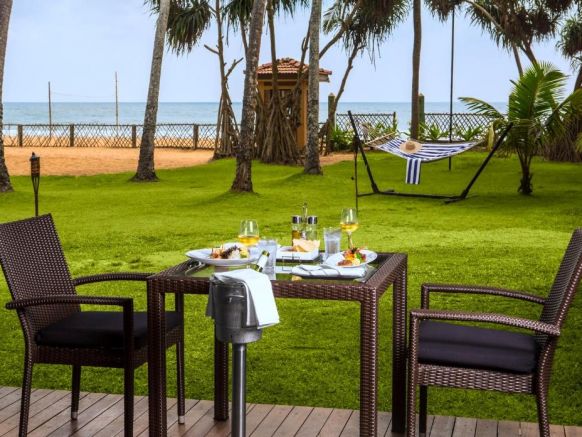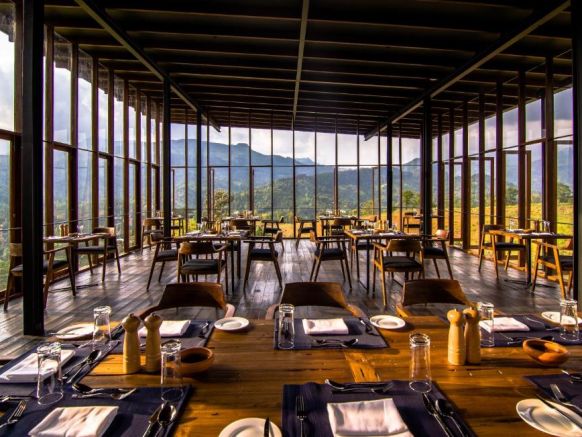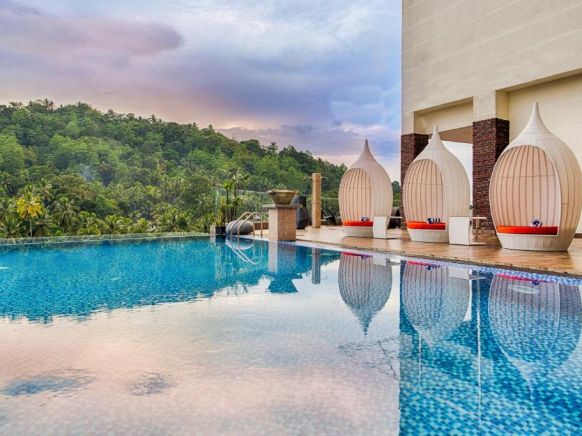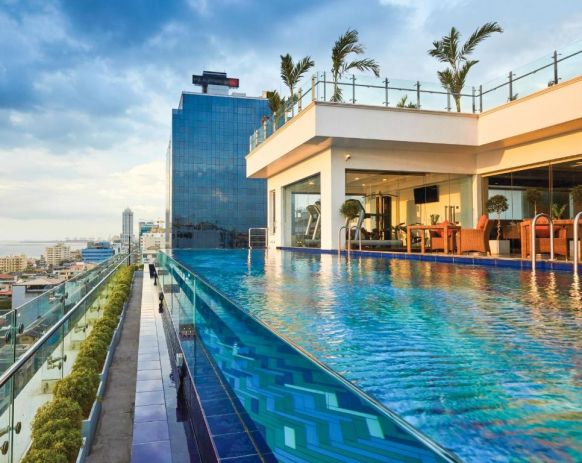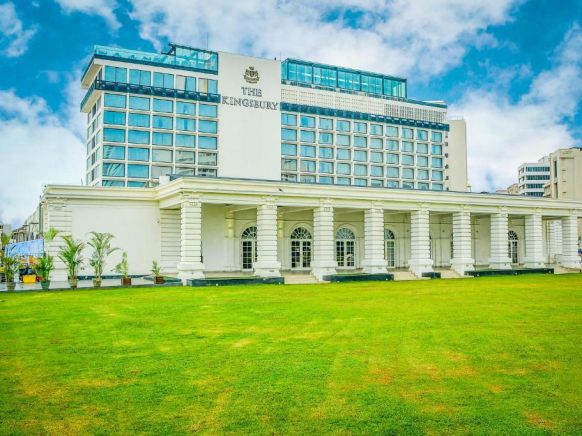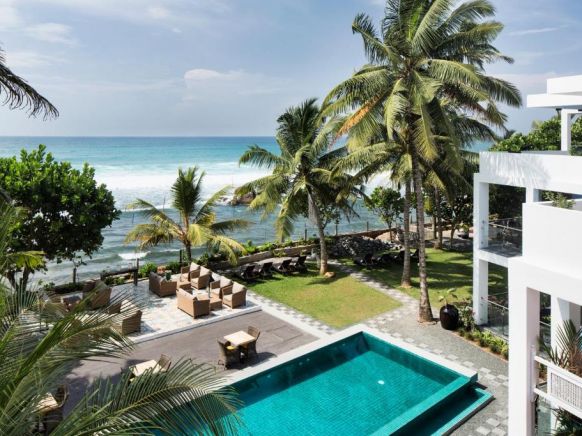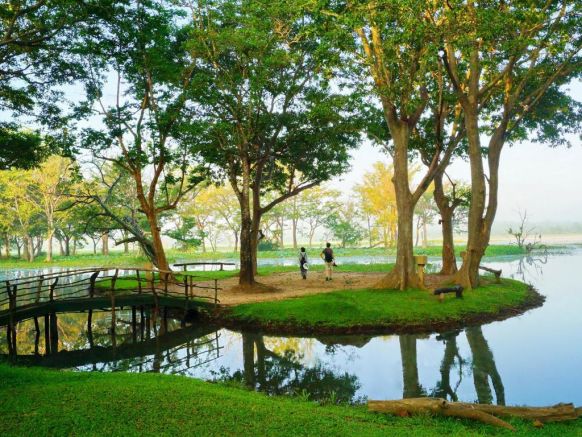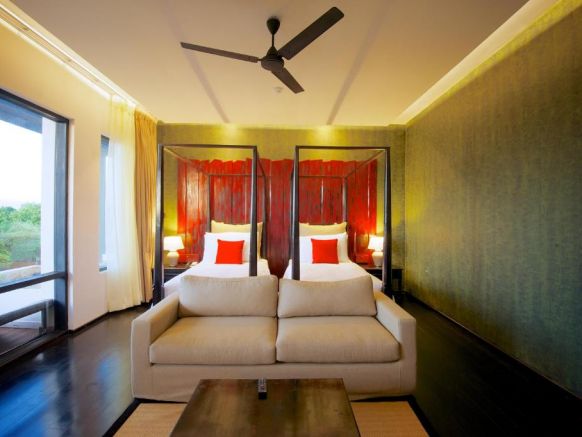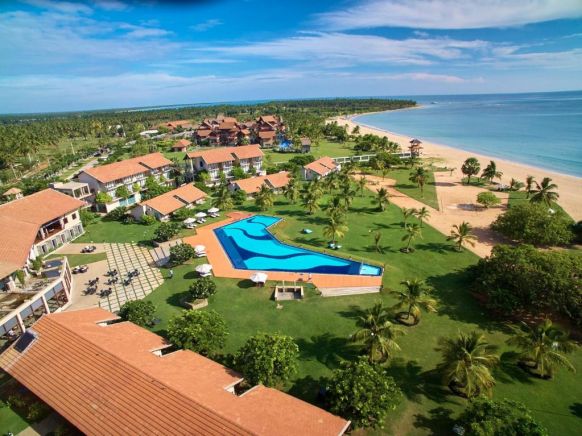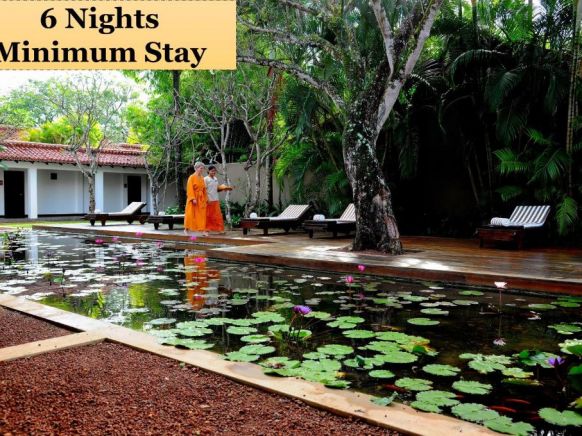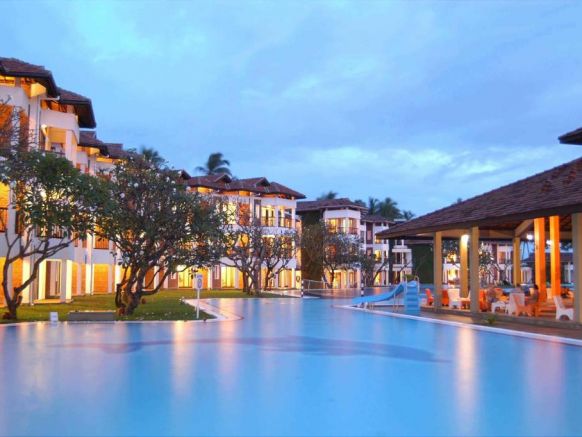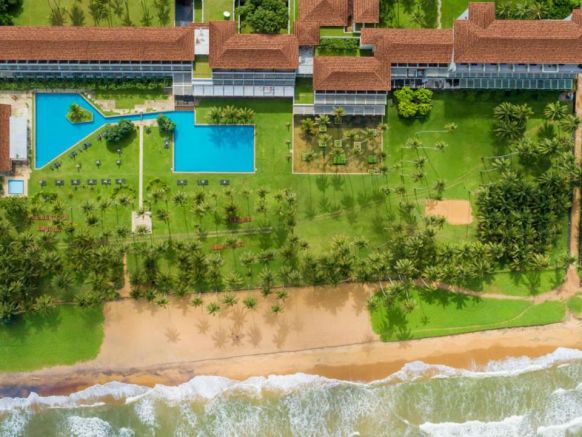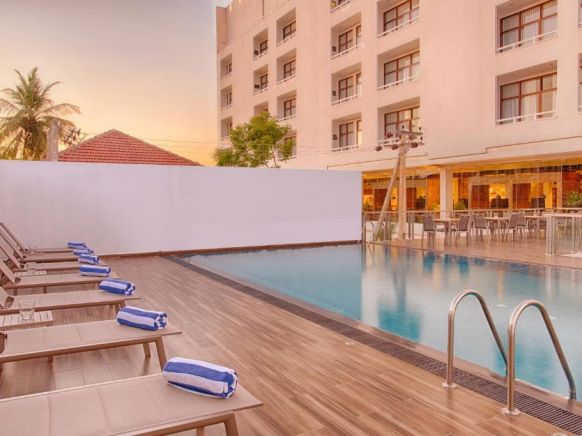 All of the hotels that make the list of the best in Sri Lanka are not random. Each facility was selected based on positive feedback and ratings from guests. In addition, we were guided by the fact that the hotel has a high level of service, a good location and an extended list of additional services.
Choosing one of the best hotels in Sri Lanka where you can go on vacation, be sure you will be satisfied with your choice. Throughout your vacation, you will not think about everyday problems, leisure and food. The staff is ready to provide the necessary assistance and answer questions.
Please leave your feedback on our web site after your stay in one of the chosen hotels and, if possible, attach a photo.
Moscow Hotels
Hotels in St. Petersburg
Free booking of hotels and hotels all over Russia, consulting on availability in hotels, organization of transfers, conference halls.