FAQ/Question/Answer.
I want to get or gift a certificate tomorrow or the day after tomorrow and can't wait a few weeks for the package to arrive. What should I do?
If you want to receive or present a title in the shortest time possible and you can't wait several weeks, we have a solution for you: After you place an order and prepare documents, we can send you a scanned copy of the certificate, which you can print out and present. The original document itself will arrive with the whole package at the time specified in the delivery. The service is absolutely FREE! When ordering, please specify in the comments that you need a scanned copy of the document.
Yes, you can, but these titles should not be confused with the Royal Ranks bestowed by the Queen of Great Britain at the Council of Ministers. The notion of "Lord" being the male form and "Lady" – The term "Lord", in this case, means "Landowner", i.e. the person who owns a plot of land. Still, not all landowners in Scotland can have such a title! Since the end of the 11th century in Scotland in order to get such a modest by the standards of the United Kingdom title one had to have a personal plot of land on the territory of an estate which in its turn had to belong to one of the clans of British aristocracy. The plots of land for sale in our online store just meet this requirement. In this regard, you as the owner of a plot of land in the Scottish estate, with a history of nearly 10 centuries, will have the full right to call himself a Lord or Lady!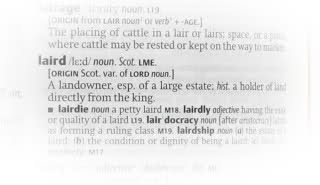 We do not sell you the title. We only confirm your right to use it. If you do not need the title, however, you will have that option when you purchase the property. The Scottish lawyers at Halliday Campbell comment, "In Scotland anyone, not necessarily a citizen of the United Kingdom, as long as they are honest, has the right to call themselves what they like, including 'Lord,' 'Lady,' and 'Laird. "There is no law that says otherwise."

It is not necessary to register your plot, since it is a very small land parcel (Read more: http://scottishsouvenirplots.wordpress.com). The legislation defines it in a special way as "souvenir landholding". In the Scottish Land Registry of 1979, a deed of souvenir land is defined as "a smallholding of land of insignificant size and of no practical value save in the case of a landholding held in monumental estates". Unlike England, Scotland currently allows the sale of souvenir land without registration. The right of ownership of souvenir allotments (as far as the right is exercisable apart from third parties) may be obtained by recording the fact of the transaction in the Scottish Land Registry, by means of a deed of contract, these small souvenir allotments may be sold without taxes on registration and ownership of the land which would otherwise make the transaction uneconomical and unprofitable. The Scottish Law Commission stated the following in its 2005 land registration discussion materials: "As long as a land parcel can be marked on a map, there is no barrier to its registration." Notwithstanding this, the registration of souvenir landholdings is considered a waste of limited resources. The first edition of the 'Guide to Registering Land Rights' describes the issue this way: 'Clause 4(2)(b) is not an example of excessive bureaucracy. If one had to register the ownership of 1,000 plots of one square foot each, it would prevent the timely registration by cadastral officers, civil servants, of rights to land which is used not for emotional or memorial purposes, but for practical purposes.
There are no land taxes in Scotland and absolutely no other costs associated with the purchase or ownership of souvenir land. Only the souvenir land itself is paid for at the time of purchase.
We guarantee you 100% authenticity of the documents sent to you and legal clearance of the transaction! Land in Glencoe, Kilnaish and Kingsdale is divided into parcels and each parcel is given a unique cadastral number which will be shown on all documents and certificates you receive. As you can at any time, freely visit your property. All transactions for the purchase of land, are conducted with the assistance of experienced Scottish lawyers J. & H. Mitchell W. & H. Mitchell W.S. of Pitlochry, Perthshire
We offer 4 types of souvenir land plots for you: 1, 10, 100 and 1000 square feet. Where 1 square foot = 0.093 square meters. Correspondingly it is 0.093, 0.93, 9.3 and 93 square feet.
As a new owner you have every right to come and visit your allotment, take a walk in the Glencoe woods, watch the birds and just enjoy the beauty of Scotland, take pictures of your land and have a picnic by the river. What's more, you can plant a name tree. If your acreage is 100 square feet or more, you can camp for a few days and stay in nature. Due to the fact that Glencoe Forest is a protected area, building on this property is prohibited by local authorities.
Under Scottish law, in order to give you the deed of gift land you have purchased, we are required to determine its exact coordinates. We do this by using the UK OS Reference System. For each of our souvenir land plots, the coordinates are unique. The situation with plots with the same coordinates is excluded. So that you can find your souvenir plot using ordinary GPS navigators, your certificate, which will be sent to you, will contain the exact coordinates. You can use the Grid Reference Finder service to see your souvenir land parcel.
To illustrate, we will demonstrate how it looks like on plot number C12813 with coordinates in the UK OS system: 197500000 753684000. First, we remove the first digit of each number and get 97500000 and 53684000. Then we stick 2 numbers together and add letters NM in the beginning to get NM9750000053684000. Then copy the resulting value into the "Grid Reference" field here (http://www.gridreferencefinder.com), press the "Go" button, and look at the land parcel.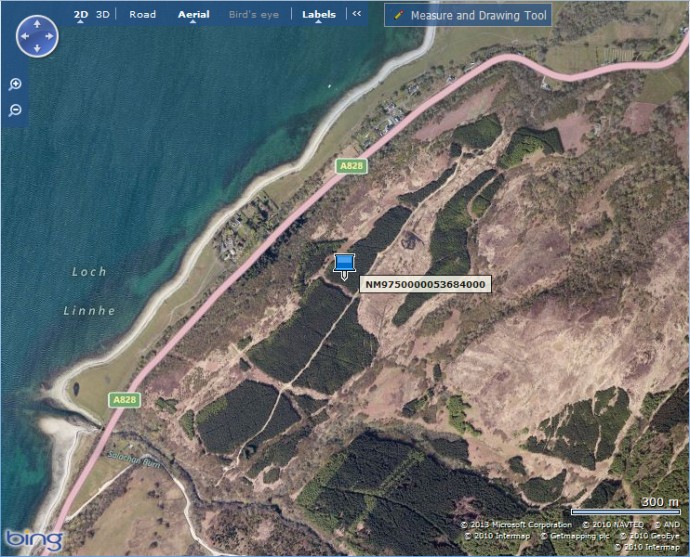 The coordinates of each land parcel are not labeled on the ground, but we don't mind if you want to label it as soon as you find it. Why don't we do the markings ourselves? Because we don't think a forest covered with thousands of plot signs would look very attractive. Regardless, some of the landowners are putting up memorial stones, plaques, and flags on their plots because they have every right to do so.
Translating OS units into latitude/longitude is quite complicated, but Scottish law requires that land boundaries be determined according to the coordinate grid of the UK Cartographic Office. The OS coordinate grid is based on 100 km grid squares identified by pairs of letters followed by numbers that define a sub-square within a grid square, as explained in the OS Interactive Guide to the National Grid. 6-digit footnotes identify 100-meter grid squares; 8-digits identify 10-meter squares, and 10-digits identify 1-meter squares. NM9710253321 represents a 1m square with its (southwest) location at 97.102 km across and 53.321 km up inside the NM square. to extract a 10-digit OS landmark from your plot reference, take plot 197102000 753321000 as an example. First remove the first digits from each 9-digit landmark, resulting in 97102000 53321000, then remove the last three digits, resulting in 97102 53321. All of our plots are inside the NM square, so adding NM to the beginning will give the plot the name NM 97102 53321. Then add a simple calculator, available here (http://www.movable-type.co.uk/scripts/latlong-gridref.html), to convert your 10-digit OS coordinate reference point to the latitude/longitude that most GPS systems use. Reference Site: WGS84 Lat/Lon 56°37′39.54″N 005°18′33.41″W or OSGB36 Lat/Lon 56°37′40.13″N 005°18′29.18″W
Of course you can! When ordering, you will only need to specify the name of the owner of the land plot. It can be any person for whom you want to make such a gift. If you wish, the formed package of documents on the land allotment can be sent with a special message from you. In addition, the date of acquisition of the land and the title can be made out by any number, which can fall on your birthday, wedding anniversary or any other memorable event.
If you purchase "combining plots" (you can specify this upon checkout, you'll get 2 plots (for example if you buy 2 adjacent plots of 10 sq ft, you'll get 20 sq ft total, 10 for each owner) side by side, 2 sets of documents in one gift box. These 2 contiguous parcels may be owned by different people (for example: husband and wife, parent and child, etc.) all depending on your imagination. The number of adjacent plots can be any (for example 3: father, mother and child).
If you buy from us, we will add your personal message free of charge to the package of documents. Your message will be placed at the end of the welcome letter. You will be able to write your own message when you provide your shipping address. You can write a personal message only when you purchase the land.
Once the land and title transaction is completed, you will legally own all of the above. Therefore, you will have the full right to bequeath your land and title to anyone, or to sell it. In order to do this you will need to contact our helpdesk, pay a fee for the transfer and for the delivery of a new set of documents, after which the new owner will receive all the papers in their name at the address you specify.
Yes, you can. Except for situations for committing a crime, fraud, or receiving money by deception, which are punishable by administrative or criminal penalties of the country in which the offense was committed. Also, many buyers ask banks to list their new title on all bank documents and credit/debit cards. We include a "Master Title Deed" form with each document packet and it is valid in many countries around the world. If the laws of your country allow your new title to be listed on official documents – "Lord", "Lady" or "Laird". In some countries, you cannot put your title on official documents, such as: passport, driver's license.
Yes, you can buy plots of the same size that are next to each other, but if you want to buy a plot of land next to an existing one, it may not be adjacent to it since the land next to yours has already found new owners. An example of buying land next to each other is most often a wedding ceremony where the newlywed couple is given two parcels of land next to each other.
No, each plot must have only one owner. Alternatively you can buy land next to each other.
Yes, whatever date you ask for on the paperwork, we'll mail it to you without delay – or when you need it.
The chance that someone could get hurt or injure themselves on your land is extremely small. However, this situation is also covered and we guarantee that Highland Titles will make compensation payments in this case. A sum of £10,000,000 has been set aside to cover this. We are in partnership with FIM Services Ltd FIM Services Ltd Glebe Barn Great Barrington Burford Oxon, OX18 4US Tel: 01451 844655 So there is no need for you to take out additional land insurance.
Not officially, only in your eyes. The title is only given to the person who owns land in Scotland. In this situation, the purchase of combined plots (which are next to each other) will help.
You can buy overlapping plots and other land parcels in Scotland. You can absolutely safely buy such a gift to a person of any age
Yes, citizens of any country and nationality have the right to buy land. Currently, our clients are citizens of 98 countries
Unfortunately no, because your land has the status of a souvenir and you do not pay any taxes for its possession.
No, Glencoe Forest is located between Glen Slacken and Glen Durore. In Glencoe itself, there is also a wooded area. Glencoe Forest is a very important part of the Highland Titles Nature Reserve.
When you purchase a large plot, we can plant a tree suitable for the area on your behalf. Additional trees are also available from our accessory store. Assume that this tree (or trees) will not be planted exactly on your property, as it is part of the Glencoe Forest, where the green space is plentiful.Your tree or trees will be planted where there is little or no woodland, to improve the local flora and fauna. The type of trees we plant depends on the location of the planting. Most often these are: oak, rowan, hazel, birch, holly, willow or alder. We don't put signs on trees, but if you would like to put a sign on your tree we won't mind, because it is yours.
Dream Journey to Scotland: How to become a lord?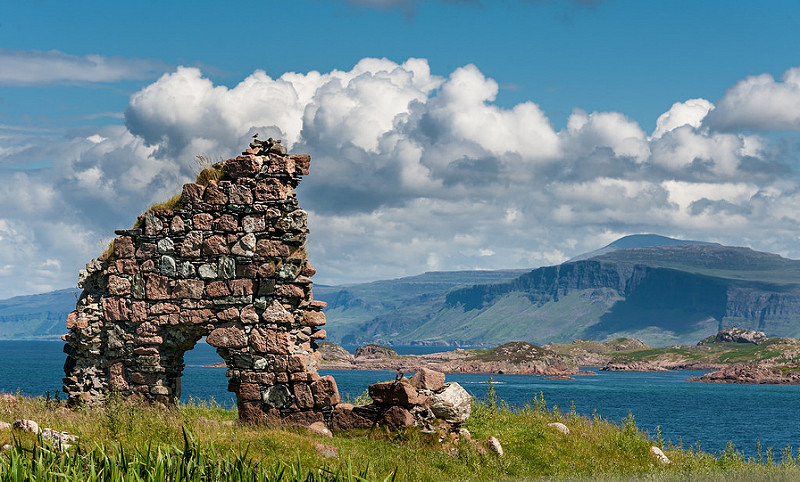 A trip to Scotland with the aim not only to see the beauties and castles, but also to become a real lord! Program and itinerary of the trip to London, Edinburgh and Glencoe.
The trip program was written for a contest of 30 000 roubles for a dream trip organized by MAKE-TRIP.RU. The challenge was to come up with an original idea and itinerary for the trip, as well as to keep within 30 000 rubles for the flights. The best texts of the participants will be published in a separate rubric.
The sponsor of the contest is the Skyscanner cheap flights search service. It allows you to compare prices of all airlines and buy tickets at the lowest price. Get acquainted with its effective smart search tools:
Search for the cheapest airline tickets to any destination. Check out →.
Up-to-date information about the best airline fares. View →.
Author: Nazukin Vladislav .
My wife and I have been dreaming to go to the UK together for a long time, the first time we thought about it and looked for tickets back as students in 2011 (EasyJet was still flying from Moscow to London then), but somehow it did not work out. When we saw the information about the contest, we decided – why not try to make the long cherished dream come true? However we were faced with not quite an easy task, as we had to put up with 30 thousand roubles for three people (the two of us and two years old child). Nevertheless, after torturing Skyscanner a bit, we found a very attractive offer: flying from Samara to London to Samara with short layovers in Istanbul for only 23990 rubles for THREE. From 14 to 22 September. Yes, the flight isn't from our hometown, but you can go to Samara by car, stopping for a day with relatives in Ulyanovsk on the way. It would be a good opportunity to get acquainted with these Russian cities. And we don't mind going to Ekaterinburg to IKEA for the visa once again).
We did not have to think much about how to make our trip memorable. We decided not to stop at one London, go to Scotland and become lords! So, according to local laws, the title of lord can get a person who owns land in the territory of one of the clans, and it doesn't matter how much land you have. One square foot is enough. When buying land, all the necessary documents are drawn up, which confirm the right to the title. In principle, you can buy land on the official website www.highlandtitles.com, and the documents will be sent by mail, but it is much more interesting to formalize everything on the spot, and at the same time visit your property. And the rest of the time to concentrate on activities and places that will make you feel like a nobleman in Britain: walks in castles / manor houses, picnics in the countryside, horseback riding, etc.
So, the trip program:
July 2017: trip to Ekaterinburg to apply for a visa.
12.09: Departure from Perm to Samara with a stop in Ulyanovsk.
14.09: Flight from Samara to London with connection in Istanbul. We'll be in London at 12:30, get our luggage, pass the border, cry with happiness and go to the city. We only need a hotel for 1 night. In the evening, a short walk through the parks and old streets of London to soak up the English spirit. No palaces/castles as it is not appropriate for commoners.
15.09: We go to Edinburgh, if you buy tickets in advance for the morning train (before rush hour), you can get about 25 pounds per adult, the child goes free. By 11-12 hours you can be in Edinburgh, and from there straight to the picturesque place called Glencoe, where our future possessions are located, where they filmed "Skyfall" and some scenes from "Harry Potter". We buy our cherished 3 square feet (each cost just over 2400 rubles) and get the documents confirming our new status: Lord Vladislav, Lord Leo and Lady Love! On the same day you can inspect your plot of land, the volunteers charge only 400 rubles per person for the escort. You can stay overnight in one of the local hotels.
16.09: We buy kilts and continue to get acquainted with the local area, ride horses in one of the horse schools. In the afternoon we have a picnic in the national park Loch Lomond, in the late afternoon we leave for Edinburgh.
17.09: On this day there is a reenactment of the Battle of Pinky (September 1547), which ended with the total defeat of Scotland. We visit the soldiers' camps and enjoy a reenactment of the battle. The remaining time is devoted to Edinburgh Castle and Holyrood Palace (official residence of the Queen).
18.09 We dedicate the day to discovering Scone Palace and Blair Castle, both of which are of great interest to children as recommended by www.visitscotland.com.
19.09 We say goodbye to Scotland and return to London. First thing we go to Buckingham Palace, as each new holder of the title had to appear before the Queen. Here we pretend to be at her reception. Also on the program of the day: walks in the parks, feeding the swans in Hyde Park.
20-21.09 A trip to the Queen's country residence (Windsor Castle). Participation in the event Afternoon tea – tea drinking with full etiquette and serving (reservations on the site www.afternoontea.co.uk). As appropriate for true aristocrats we visit the theater… But for children, for example Unicon (www.unicorntheatre.com). We get in touch with the beautiful by visiting the collection of royal decorations in the Tower.
22.09 Departure from London to Istanbul, transfer and return to Samara. Short rest and drive home to Perm.
Ticket found on Skyscanner:

Read also how to get to London cheaply and how to visit the capital's museums for free.
First photo: DaveWilsonPhotography / flickr.com / License CC BY-NC-ND 2.0.