Food prices in Japan
Japan is a beautiful country with an ancient unique culture that attracts more and more tourists every year. In this article we tell you what the prices of food in Japan and where you can eat cheap.
For your convenience, we have made a table with average prices of products in Tokyo. To find out which stores are the cheapest to buy food, we suggest you read our selection of supermarkets in Japan.
| | | |
| --- | --- | --- |
| Food and catering | Price in yen | Price in rubles |
| Dinner for 1 at a cheap restaurant | 1000 ¥ | 689 ₽ |
| Lunch for 2 at a mid-range restaurant | 6000 ¥ | 4137 ₽ |
| McMeal at McDonald's | 732 ¥ | 505 ₽ |
| Cappuccino at a coffee shop | 442 ¥ | 305 ₽ |
| Milk (1 liter) | 200 ¥ | 138 ₽ |
| Loaf of fresh white bread (500 g) | 254 ¥ | 175 ₽ |
| White rice (1 kg) | 486 ¥ | 335 ₽ |
| Chicken eggs (10 eggs) | 254 ¥ | 175 ₽ |
| Local cheese (1 kg) | 1933 ¥ | 1332 ₽ |
| Chicken fillet (1 kg) | 1046 ¥ | 721 ₽ |
| Beef ham (1 kg) | 2775 ¥ | 1913 ₽ |
| Apples (1 kg) | 953 ¥ | 657 ₽ |
| Banana (1 kg) | 440 ¥ | 303 ₽ |
| Oranges (1 kg) | 821 ¥ | 566 ₽ |
| Tomato (1 kg) | 717 ¥ | 494 ₽ |
| Potatoes (1 kg) | 501 ¥ | 345 ₽ |
| Onions (1 kg) | 392 ¥ | 270 ₽ |
| Lettuce (1 head) | 209 ¥ | 144 ₽ |
| Water (1.5 liters) | 141 ¥ | 97 ₽ |
| Bottle of wine | 1450 ¥ | 1000 ₽ |
| Local beer (0.5 liters) | 303 ¥ | 209 ₽ |
| Imported beer (0.33 l) | 380 ¥ | 262 ₽ |
| Cigarettes (20 pcs.) Marlboro | 550 ¥ | 379 ₽ |
↑ Chain supermarkets.
Japanese supermarkets are a kind of reference point for travelers. And there are three reasons for that: cheap food (cheaper only at the market), free Wi-Fi (a luxury for Japan), and free toilets.
7 Eleven. This is one of the largest chains, operating in 18 countries. Opened 36,000 branches in Japan, the U.S. (in New York and other cities), Malaysia, Hong Kong, Thailand, Mexico, Sweden, Canada, etc. In Japan, more than 12 thousand stores, 1,500 of them are located in Tokyo. It offers a huge range of products and services at affordable prices by Japanese standards.
Circle K Sunkus. A network of company stores is represented by more than 6 thousand branches around the country. Branches are represented in the U.S., Canada, Thailand and some other countries. The prices are average.
Family Mart. This is a chain of mini-markets in Japan, which has spread around the world. In particular, there are stores in Thailand (Phuket, Pattaya), the U.S., Taiwan, etc. They sell food, alcoholic and non-alcoholic drinks, ready-made frozen meals (stores have a microwave), non-food household products (diapers, tooth brushes and pastes, detergents and care products, etc.). Prices are average – higher than at 7 Eleven. They are open 24 hours a day.
AM/PM. The establishment is open 24 hours a day, seven days a week. The store sells food, fruits and vegetables, alcoholic and non-alcoholic beverages, personal care products and household chemicals. There are branches not only in Japan, but also in many other cities around the world. Prices are low.
Lawson. Both food and non-food items are sold. Prices are lower than in other places.
AEON. Represented in Japan, Malaysia and a number of other Asian countries. They sell both food and household goods. Prices are below average.
Hanamasa. Offers some of the most affordable rates in the country and a huge selection of both food and non-food items.
The cheapest supermarkets are Lawson, 7 Eleven, Hanamasa. And the biggest selection is at 7 Eleven, AEON and Hanamasa.
↑ Cafes and Restaurants in Tokyo
Saizeriya. This is a chain of family restaurants offering Italian-Japanese cuisine. The average price for a dish is ¥200-300 and a glass of wine is ¥100.
CoCo Ichibanya. This restaurant makes delicious curries such as pork and chicken. The average bill per person is ¥600.
Ginza Kagari. Worth a visit for the chicken ramen broth (broth with noodles, eggs, and vegetables). Dinner costs ¥400 to ¥600.
Kitaoji Toranomon Saryo. An above average priced Japanese restaurant. Average bill for one person is ¥900-1500. Alcohol – from ¥200 for a glass of wine and higher.
Uobei Shibuya Dogenzaka. Very low prices with a check starting at 200-300 ¥ for a full lunch or dinner. Alcohol from 70 ¥.
Tenmatsu Tempura. There is an excellent tempura menu. Average prices: 400-700 ¥ per person.
Ichiran ramen. A large chain of Japanese restaurants. A typical bill is ¥2,000 to ¥3,000 for two people. Beer from ¥20-40 for a glass, sake from ¥60.
Revolving Sushi Bar Kurasushi. Cheap chain of sushi cafes. Prices start at ¥70-100 for sushi. For 1000 ¥ you can have lunch with a large group.
By the way, the Japanese rarely cook at home. They either buy ready-made kits in supermarkets or go to a caterer.
Now you know how much you can eat in Japan for and where it is more convenient to do it. Remember that the most affordable places to buy groceries are markets (a brief review in nosh2's LiveJournal diary is here), in second place are chain supermarkets, especially during discounts, in third place are cafes and restaurants, where you can enjoy not only Japanese, but also dishes from other countries of the world.
Yandex Travel is the service where I now book accommodation before a trip to Russia and abroad: hotels, inns, hostels and apartments. Options can be filtered by budget, location, rating and other parameters. You can pay for reservations with Russian cards, including MIR . As an alternative to Booking and Airbnb.
Prices in Tokyo
Home All World Asia Japan Tokyo prices
How much does it cost to buy in Tokyo, Japan?
All prices in rubles are current at the time of viewing (converted from local currency at the CB RF exchange rate as of 11.09.2022).

Three Star Hotels for 2022-2023
Pink Line – the average price for a room in a three star hotel in Tokyo in a given month.
Turquoise Line – the lowest found price for a room in Tokyo for the entire specified month.
Hotel prices are for guidance – prices may change depending on the day of the week and the specific hotel. And we are working on improving the calculation methodology
Please check targets for your specific dates at a particular hotel.
Hotel Prices

How to make your trip easier
We have made a convenient, beautiful and free app for iOS, which has all the information that is on the website, but is always available without internet.
And also offline maps, which will always help you find a cafe or an attraction nearby. No matter where you are in the world.
Wait a minute. Going to Tokyo?





Flight prices to Tokyo
A good helper.
Want to have all the price information in the world and Tokyo at your fingertips at all times? We recommend installing our app, which in addition to prices also has a lot to offer – airports, what to try, interesting places and, of course, detailed offline maps of the whole world.
Total Tokyo prices.
| | |
| --- | --- |
| Regular lunch for one: | 424 rubles $7.2 |
| Dinner for two with wine: | 2,916 rubles $49.53 |
| Bigmack + fries + cola: | 353 rubles. |
| Local beer 0.5l: | 212 rubles. |
| Cup of cappuccino: | 200 rubles. |
| Coke 0.33l: | 71 rubles. |
| Mineral water 0.33l: | 58 rubles. |
| Pack of Marlboro: | 241 rubles. |
| | |
| --- | --- |
| Fitness pass: | 5,169 rubles. |
| Movie ticket: | 954 rubles. |
| Levis jeans: | 3,729 rubles. |
| Dress at Zara / H&M: | 1,620 rubles. |
| Nike sneakers: | 5,053 rubles. |
| | |
| --- | --- |
| Average salary | 158,456 rubles: $2690.72 |
| 1 room in the center per month | 69 344 rubles. |
| 3 rooms in the suburbs per month | 98,570 rubles |
| One trip (public transport) | 106 rubles $1.8 |
| Monthly transportation pass. | 5,303 rubles |
| Petrol, 1 liter | 71 rubles $1.21 |
| New Kia Ceed | 1,377,201 rubles |
Reviews from social networks
" Good morning, I walked around Tokyo all day yesterday, and of course I couldn't pass by the observation center to get a bird's eye view If you want to see the beautiful Tokyo Tower , I recommend going to Roppongi Hills. It's better, of course, to go when the weather is clear and close to sunset . The ticket costs 1,800 yen and includes a visit to the Mori Art museum, which I love, and the observation deck on the 52nd floor. If you want to go to the outdoor observation deck, aka the helipad, you have to pay another 600 yen. Do you like to go higher? "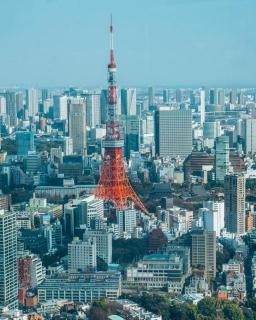 " Usefulness post. So wherever you're going, for cheap airfare, go HERE. You won't find cheaper tickets. It's a search through a bunch of agencies and airlines, and you pick the best of the deals. Convenient.
Already bought a ticket? Well, then run run to download citywalks.me application, which will allow you anywhere in the world to quickly and easily navigate the area.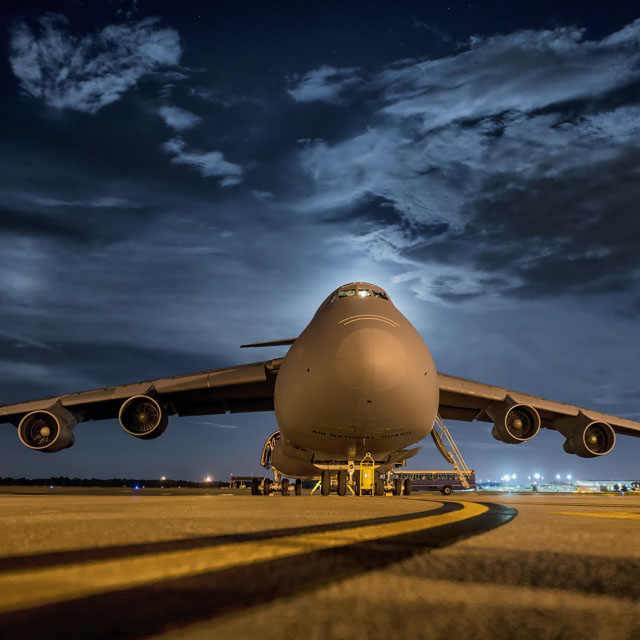 "Sometimes you want to please yourself with something irrational, and it does not matter how much it will cost. In this case, welcome to Japan! ⠀ So, the 5 weirdest ways to part with money in Japan 1. Send your stuffed toy on a trip ⠀ Sono Azuma runs a crazy but still cute travel agency known as Unagi Travel . For $45, she will accompany her teddy friends on a tour around Tokyo, taking pictures. For $55, she will give a VIP tour of Japanese hot springs.⠀ ⠀ 2. Eat Dirt There are quite a few quirky restaurants thriving in Japan, such as Alcatraz ER (Hell's Prison Hospital), Alice in Wonderland or animal cafes. Nevertheless, Ne Quittez Pas stands out among its peers thanks to its chef (former boxer) Toshiro Tanabe. For $110 per person, Ne Quittez Pas offers a full meal in which each dish includes a special ingredient: dirt. The idea of consuming dirt may not seem appetizing, but it's worth the assurance – Tanabe uses only the best dirt. ⠀ ⠀ 3. Buy your own clone ⠀ If someone has always wanted a miniature copy of himself or herself, it's time to visit the Tokyo Clone Factory. If the customer is willing to part with $1300 to $1750, they will have a doll made that looks like their exact miniature copy.⠀ ⠀ 4. Hire a friend for the day Many people feel lonely, and moping is very common in Japan. In fact, more than one million citizens suffer from "hikikomori," an extreme form of loneliness and social isolation. Companies such as Hagemashi Tai hire actors who will play any role, from boyfriend to relative. For example, fake friends will appear at weddings will pretend to be friends of the bride or groom.⠀ ⠀ 5. Visit an ear cleaning salon ♂️ Usually people clean their ears with cotton swabs. In Japan, however, things are different. For a small fee, young girls will clean anyone's ears. Ear care is very important in Japanese society. It is believed that ear brushing also improves skin health and helps you lose weight. ⠀ ⠀ I wonder if any of this could catch on with us in Russia? Mud for gourmets or maybe ear cleaning for aesthetes? "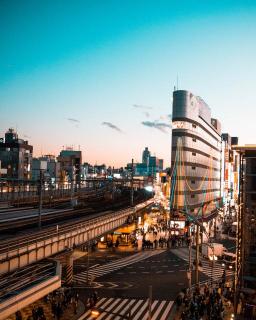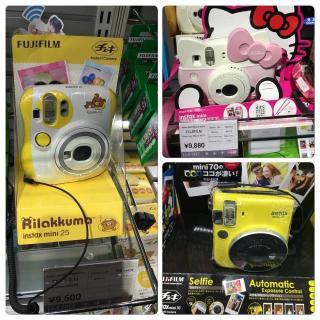 " Robot for presentations, forums, information. Maintenance will cost at least $12,000 a year. Speaks Japanese, Chinese, English. Russian is still in the project. "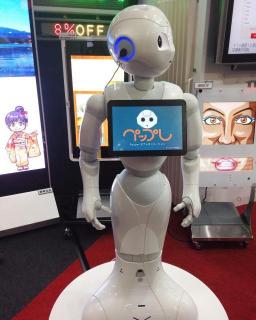 " In addition to that exhibition, there were five others in parallel: an exhibition of Japanese painting, Western painting, Japanese sculpture, crafts and calligraphy. The price for all the other exhibitions: 1200¥ adult and 700¥ child ($10 and $5.8), I respectively adult. But since the museum closes at 6pm, if you take the ballet after 4pm, it's only 300¥ for adults and 200¥ for students, which is only $2.5 and $1.7❗️T. Е. For 300¥ you can see all the exhibitions, with one ticket‼️ Except that there is not a word in English on these exhibitions I will say at once that all the exhibitions are interesting and clearly worth seeing! You can hang out in this museum for a whole day, that's for sure! "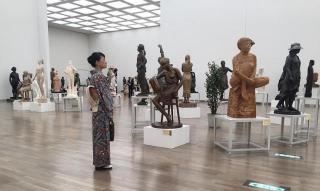 "This is not an awkward moment when the country is in crisis, and you drink Swiss water with a view of the Japanese mountains. and to be honest only here I realized how in our country overpriced. for example, one and the same water here is 45 rubles. and at home more than 300 rubles. and you can go on. honesty is a rare thing. especially in our companies alas
"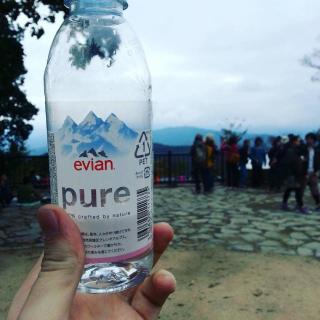 " Hello again! The work in Japan starts so early that I had time to go to the Meiji Memorial Art Gallery or the Kaigakan Museum after work and before the castings. You can get there by subway, Aoyama-itchome/Gaienmae/Shinanomachi station. The museum building is located at the far end of the alley of ginko trees leading from the Aoyama-itchome subway station. The museum is open from 9 a.m. to 5 p.m. and admission costs ¥500.~4.2$. You can't take photos inside. "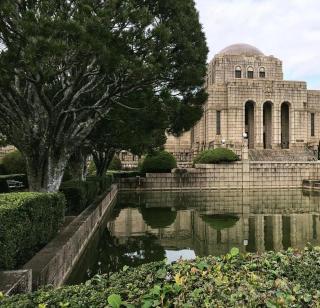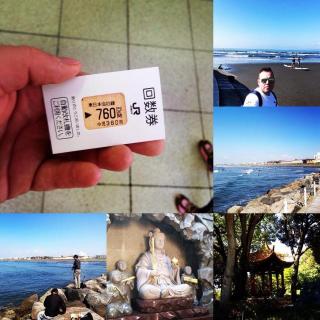 " August 26, all day in it never stops drizzling with a fine, nasty and boring rain. Saved by new shoes, which it was too early to put on at home, and a cup, which costs $1.50. "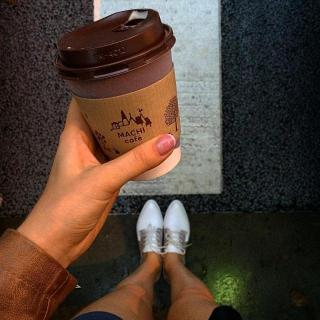 " Laundromat. Monstrous stench of the cheapest cigarette butts (100 rubles in our money). Near the sink on the machine is a large and disheveled manga magazine. "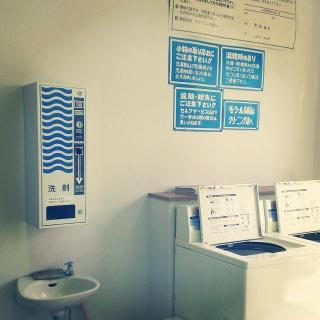 Tokyo Prices
The cheapest meal in Tokyo (as a meal for one) starts at 318 rubles, although some places can go up to 424 rubles. Dinner with wine (or similar alcohol) for two ranges from 2,121 rubles to 2,916 rubles, with an average city check of 2,916 rubles.
Fans of McDonald's burgers (or other fast food restaurants like KFC or Burger King) can get a set of fries for about 318 rubles. You can enjoy a cup of coffee in the morning for 159 rubles, although the price of an average cappuccino may be 200 rubles.
An average one-way trip on public transport (metro, streetcar, or similar) costs an average of 81 rubles, and the same for a cab costs 968 rubles. The examples give an idea of the general level of prices for transport in Tokyo, but the specific price of the trip depends on the type of transport and the distance (or duration).
You can get a "beer in the room" from the store for 131 rubles for a bottle, a small can of Coke for 58 rubles. Cigarettes in Tokyo are expensive and cost about 212 rubles for a pack of Marlboro.