Limassol: tips for your holidays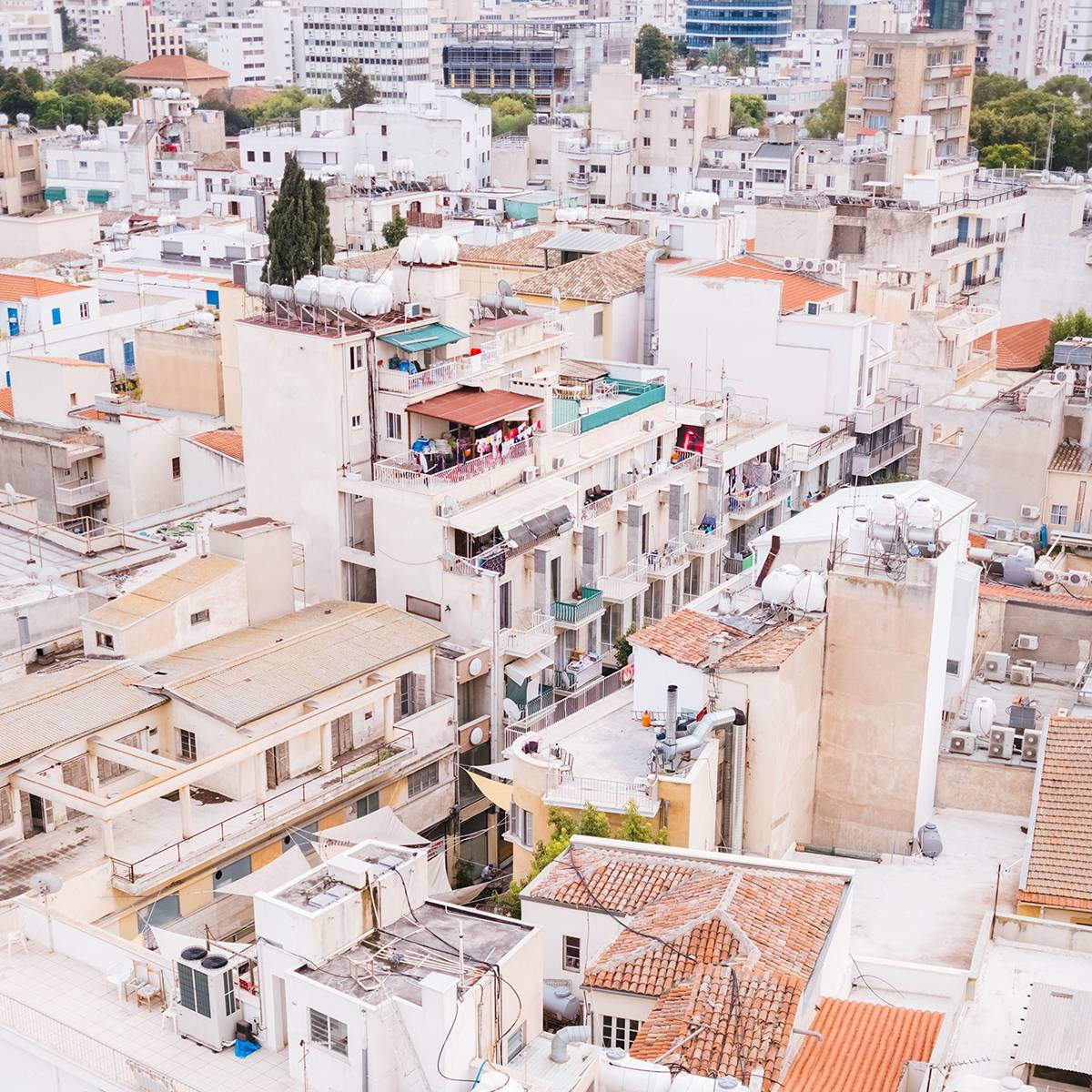 The sunny city of Limassol with a rich history – the dream of beach lovers in Cyprus! Learn from tourist reviews all the most important things about rest in Limassol: about the best beaches, hotels and attractions of the resort. Find out if you should go to the resort.
Contents:
Tourist reviews of Limassol
Limassol is located on the shore of the Akrositi Bay and is second only to Nicosia, the capital of Cyprus. According to reviews, the city has a developed infrastructure, convenient public transport, good hotels and great opportunities for beach recreation.
Limassol is active at any time of year, day and night. At the most Russian-speaking resort in Cyprus, it is easy to make an order in a cafe, to explain to the vendors and to find excursions in Russian.
Serafima: "Rest in Limassol (Cyprus) – is a quiet, measured rest without fuss. Almost all the restaurants have Russian-speaking waiters, so there are no special problems or misunderstandings about the ordered dishes.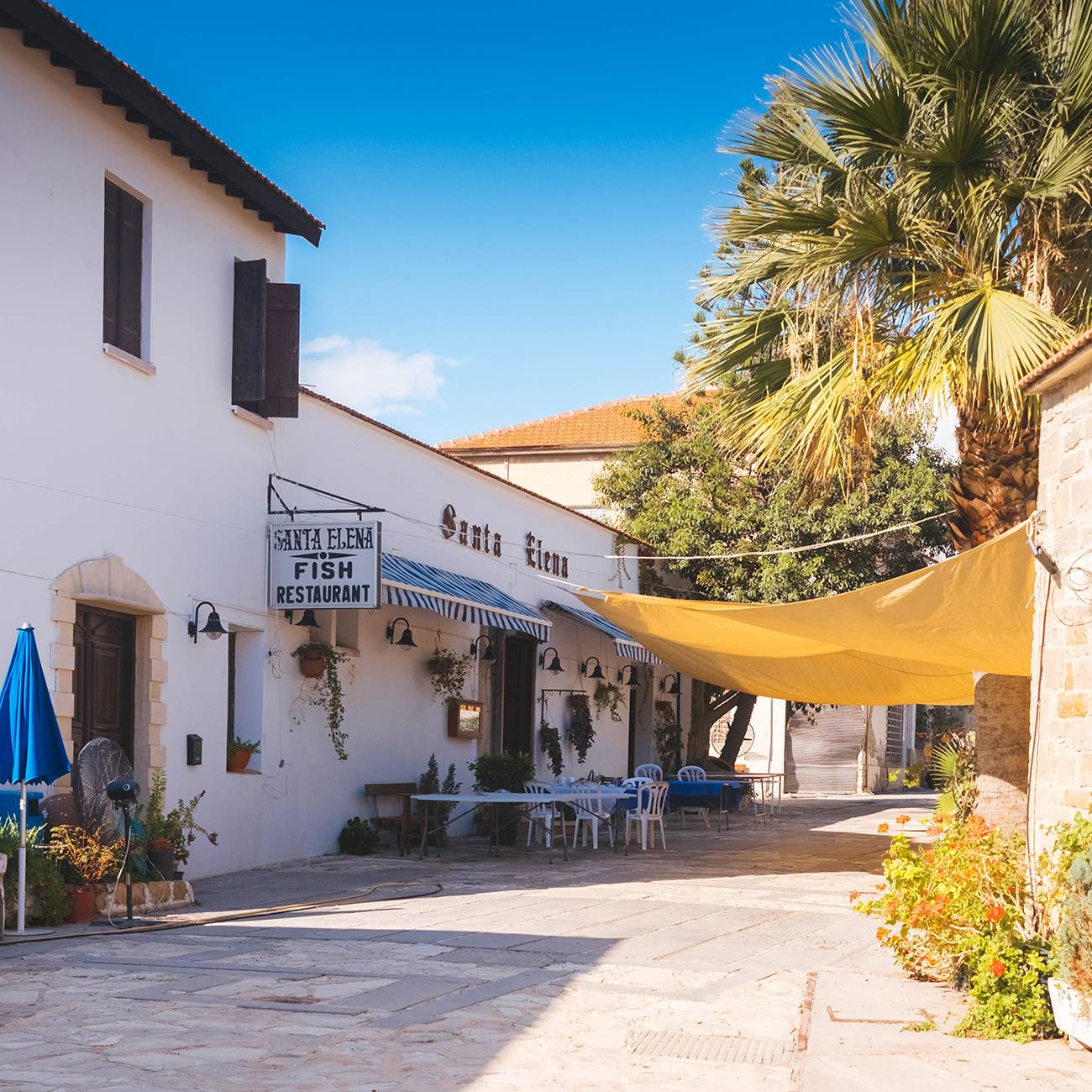 A tent protects us from the sun. Photo: igorstarkoff / unsplash.com.
The best hotels in Limassol
The city has many fashionable hotels for lovers of comfortable recreation. The best of them are located in the tourist area, east of the center. Hotels 4* do not differ much from the "five". Most of all there are 3* hotels in Limassol. If you want to cook by yourself, buy apartments with a kitchen. Prices start at 50 € a day.
The best hotels in Limassol in 2022, according to tourist reviews and ratings:
Sir Paul City Hotel 3* is a stylish two-story hotel near the Old Port, 4 km from the center of the resort. During high season a double room with breakfast costs from 166 €.
The Old Port Hotel 3* is a cozy hotel in front of the Old Port and the Castle of Limassol. A room with breakfast for two will start at €162.
The Alasia Boutique Hotel 4* is a boutique hotel 800m from the Limassol shopping center. It has an outdoor pool and a spa center. A double room with breakfast costs from €176.
Crowne Plaza Limassol 4* – a hotel with a private beach and two swimming pools. A room for two costs €177.
Mediterranean Beach Hotel 4* – nice resort hotel near the sandy beach. A double room with breakfast costs from €189.
Olympic Residence Deluxe Apartments 5* – a modern hotel complex with all the facilities. A room for two costs 327 €.
Online Tours – Tours in Limassol – Hotels in Limassol
Limassol Beaches
Limassol and its immediate surroundings have many good beaches. The narrow shore of the Mediterranean Sea is covered with sand of gray or a mixture of sand and pebbles. The water entrance is gentle. Most of the recreation areas are free. They have changing rooms, showers, cafes and beach equipment rentals. On the coast there are lifeguards.
The best beaches in Limassol, according to reviews of tourists, are Lady's Mile, Dasoudi, Governor's, Akti Olympion, Alamanos, Pissouri, Miami, Curium, Loures, Aphrodite, Kalymnos, Kastella, Santa Barbara, Onisilos, Aoratoi, Armonia, Parekklesia, Panagies and Agia Varvara.
Dasoudi Beach is a nice beach, far from the road. The sand is black volcanic. Sun loungers and umbrellas are chargeable, 2.5 EUR. You can simply sit on the sand. Going into the sea with a pebble, further the bottom is sandy. Shower fee, 50 cents. The toilet is free.
Panorama of Dasoudi Beach
Limassol sights
In the central area of the city you can see wonderful examples of colonial buildings. Next to the Old Port is the famous Limassol Castle. Tourists like another medieval fortress – the three-storey Kolossi Castle, which is located 10 km to the west of the resort.
The seaside town is well located! During a holiday in Limassol it is convenient to visit the main attractions of Cyprus – the ancient cities of Curion and Amathus. It is close to Ayia Napa and Paphos. In Limassol there are more than 20 bicycle rental stations NextBike, tourists often rent them.
You can find excursions on Tripster website. Here are the most popular:
Shoreshka: "Limassol Castle was the site of Richard the Lionheart's wedding. There is now an archaeological museum, where you can touch objects from the 7th (!) century A.D. with your hands. On the roof is an observation deck.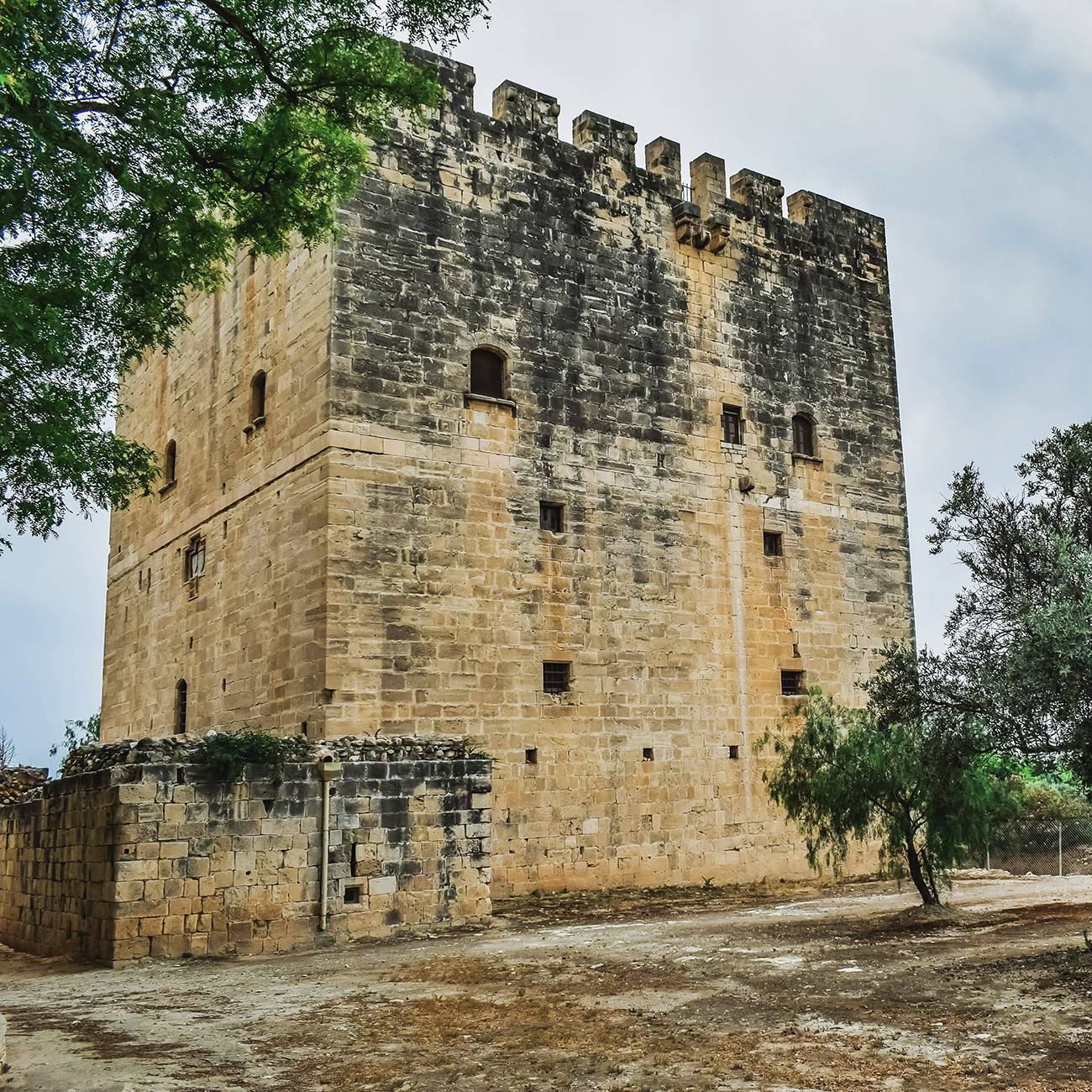 Kolossi Castle. Photo: dimitrisvetsikas1969 / pixabay.ru
Holidays with children
Cypriots adore children and know how to create a comfortable environment for family holidays. There are three water parks, an amusement park, a zoo, the entertainment center "Galaxy" and the Russian family center "Wheel" for young tourists in Limassol. Parents love the sandy beaches of Limassol and the inflatable slides on the shore. If you come to the resort with a child, visit one of the most popular excursions – donkey safari!
One of the places we went was Kurion. Very nice! Were with a small child (9 months), it was quite comfortable to travel with a stroller.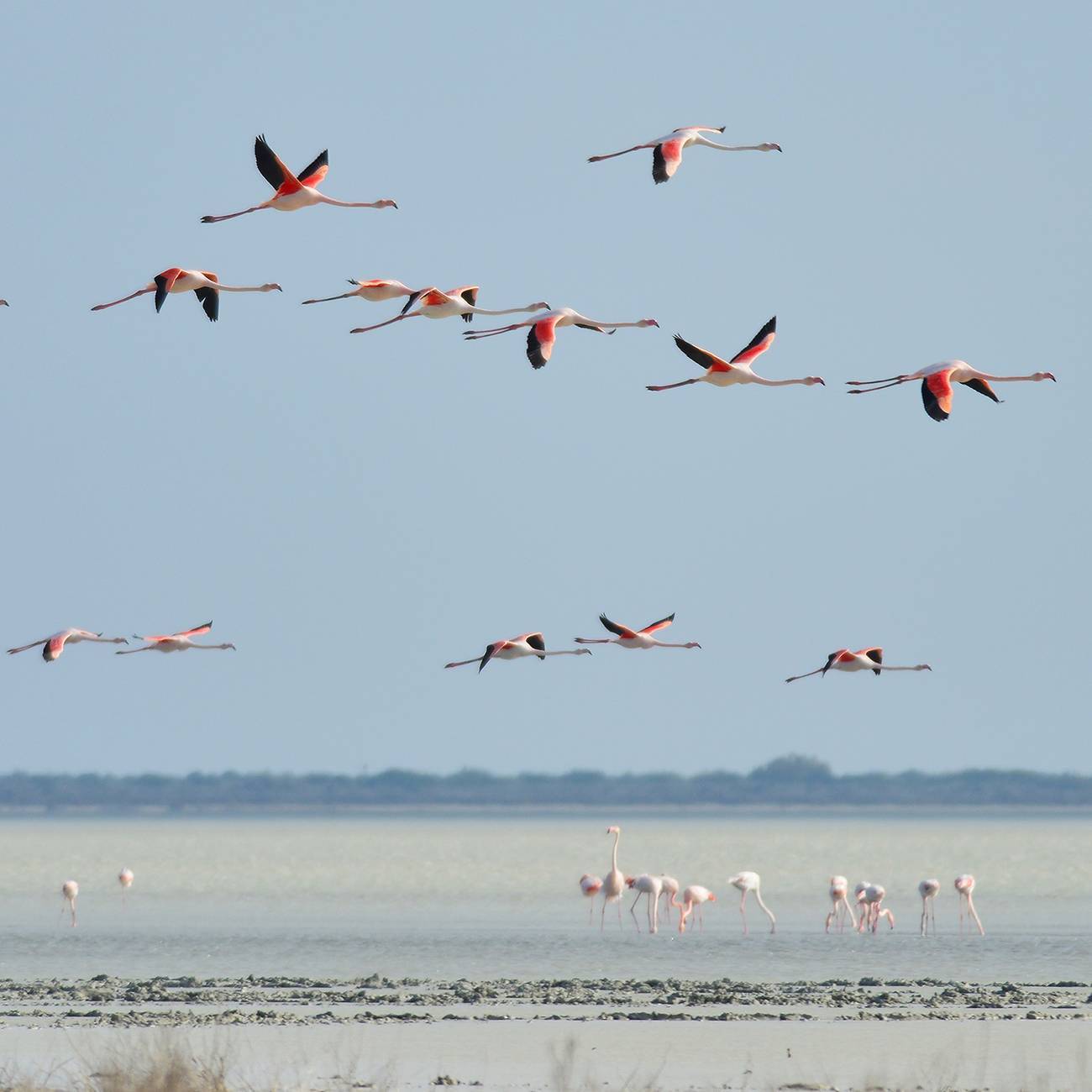 Flamingos on the salt lake Limassol. Photo: orientalizing / flickr.com / CC BY-NC-ND 2.0.
When to go
Holidays in Limassol are pleasant at any time of the year. In winter, the weather here is moderately warm and sunny. In April you can already sunbathe, and swimming in the resort begins in May.
Summer in Cyprus is hot and dry. It almost never rains. The sun is mercilessly scorching even in June. In July and August, Limassol is really hot. The sea water temperature is +27 ° C. Tourists are saved from overheating by air conditioning, shady parks and refreshing breezes from the sea.
During the Indian summer is very comfortable in Limassol. The weather in September is similar to June. In October, the temperature of air and water is the same +25 ° C. The beach season at the resort ends in November, when there are more rains and storms.
Mulatto of the north: "In June, the temperature at 8 am is already +30 ° C, at night it's cooler – up to +22 ° C, and the water is +23 ° C. There is almost no rain at this time, the wind is weak. On the first day it burned up and now I'm hiding in the shade".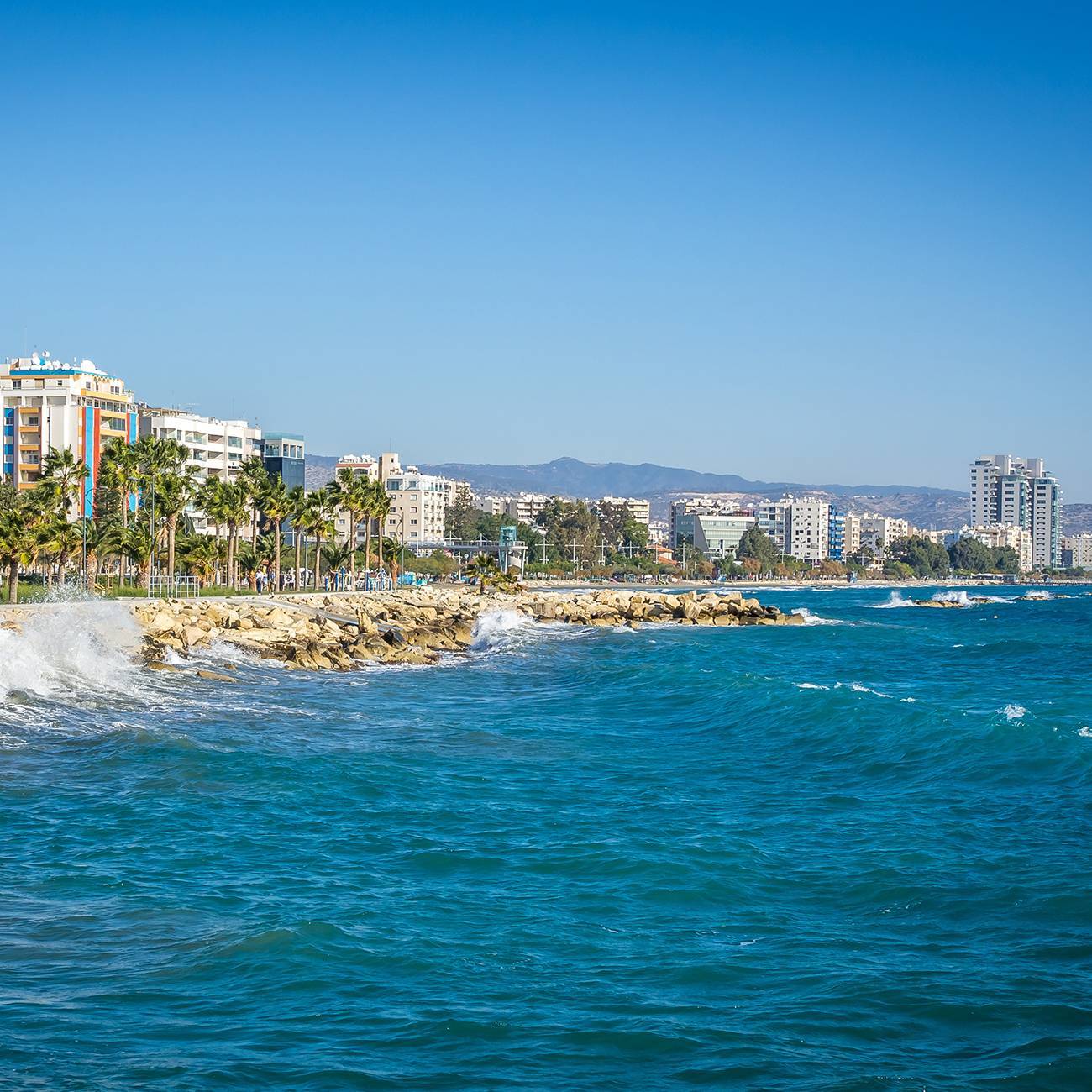 Quay of the resort. Photo: Sergey Galyonkin / flickr.com / CC BY-SA 2.0.
Conclusions: is it worth a vacation in Limassol
A fun and cosmopolitan resort is liked by fans of beach entertainment, excursions, parents with children, fans of respectable recreation and those who go to the sea to break away at noisy parties. According to tourists' reviews, there are few drawbacks of a vacation in Limassol. In summer, a large resort town is crowded, the beaches are crowded, the roads can be jammed, and the cost of recreation in Limassol – the highest on the island.
Limassol Travel Guide


aq1_80
If there's one city that's really prone to constant transformation and change, it's Limassol, which is getting more modern every year and can proudly boast of its bustling, dynamic, cultural life.
Visitors to the city immediately notice the constant and harmonious juxtaposition of old architecture with super-modern projects: from old colonial-era mansions to small galleries next to major art centers, and on the other side the modern and intricate port, which will soon be a beautiful addition and a successful accent to the city. The multifaceted collage of the "city of entertainment" is vividly and colorfully complemented by the luxury hotels along the entire coast of Limassol.
Especially in the evening hours, all the cafes and bistros are crowded, and you can go to the city pier and visit one of the bars you like and taste delicious light cocktails against the background of the waves and the sound of soft Greek music. The smell of water, fish and spices add to the flavor of your romantic evening. Continue on the walkway along the beach and you'll reach the medieval castle where you'll find a whole host of restaurants offering something for every taste, from stuffed calamari and seafood risotto and fresh salads to locally produced meat dishes.
If you are a true lover of history, then be sure to visit the monuments of ancient Amathus and the Colossus Castle, where every visitor, from… read more
Where to stay in Limassol?

Elena
Cyprus resort of Limassol, in fact, consists of several districts and several beaches, and some of them are located far outside the city itself. So it is natural that the location of your hotel or apartment will greatly depend on the nature of your holiday.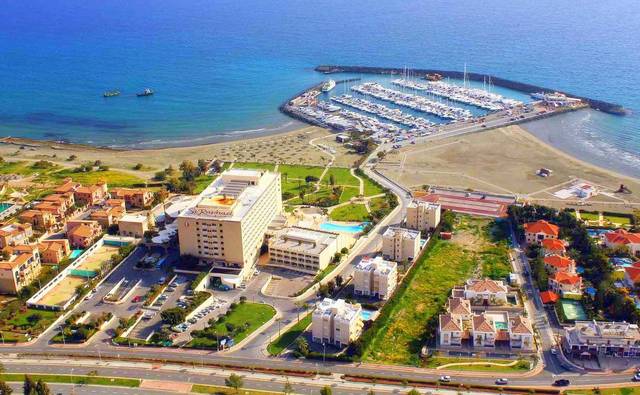 You should be aware of the fact that some of the search engines and also booking hotels with accommodation during the search for tours very many owners of the Limassol refers to its remote areas, which are actually located tens of kilometers from the center of the resort. Therefore, in order for you to be absolutely sure where exactly is your place of future accommodation, it is worth checking it directly on the map and on websites, as well as reading reviews.
Practically in the resort Limassol best places to choose a hotel and the tourist area itself – all located along the coast, so vacationers are best to stay here. This tourist area stretches along the coast for 10 kilometers. And along it passes a lot of city buses, which adults can easily travel for only 1.5 euros, but children under 6 years can ride for free.
The very center of the city and also a party place is considered an area that is near the waterfront Molos and the marina. However, there are no beaches at all, but there is – a promenade and, in general, the embankment itself, all the city landmarks, rentals.
We are going on vacation with children

AnastasiaZ
Limassol is a popular place for holidays with children, you can stay in a hotel in the city, or a few kilometers, which in turn is much more convenient, and you can easily get to Limassol by cab or bus.
Hotel base in the region is very large, mostly located here are high level hotels, offering great opportunities for recreation with children: large areas, the availability of playgrounds, mini clubs, animators and more. All this is certainly a big plus when choosing a resort. In addition, the city itself has great opportunities for young tourists were not bored, it is all kinds of entertainment centers, parks, water parks. In addition, a lot of Russian citizens live in Limassol, so the problems with the language you have here will not be necessary.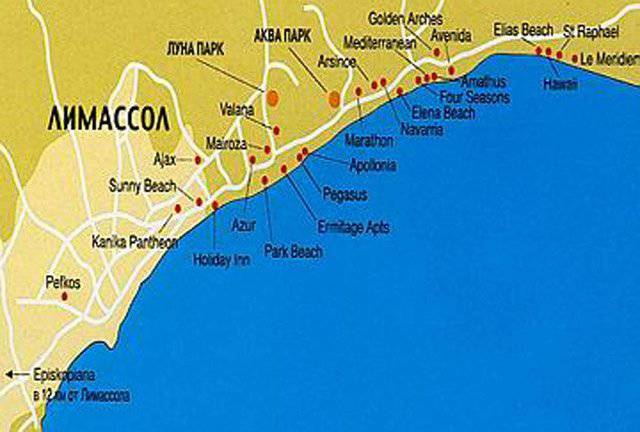 The pluses of holidays with children in Limassol.
1. The flight time to Paphos, the nearest airport to Limassol takes about 3 hours, direct flight – regular.
2. a large selection of hotels focused on recreation with children for all budgets.
3. Widely developed infrastructure for a family holiday.
4. The climate of the resort, you can come here to rest at any time, both in summer and winter. It is always very comfortable, mild climate. However, in order to swim, sunbathe and not to get in the heat, it is best to come here with children in June, July, September and October. August is the hottest month and should be avoided.
5. In Limassol there is no problem.
How to get there?

Elena
The famous Cypriot resort of Limassol is very conveniently located roughly in the middle between the two major international airports of this country, if you don't count the territory of Northern Cyprus of course. Limassol occupies approximately a central position in relation to all the major resorts and cities of the Republic of Cyprus.
It is noteworthy that Limassol is connected to both international airports and other resorts by intercity bus service. It is also known that in some cases Limassol is even used as a transport hub for connections between different parts of the country.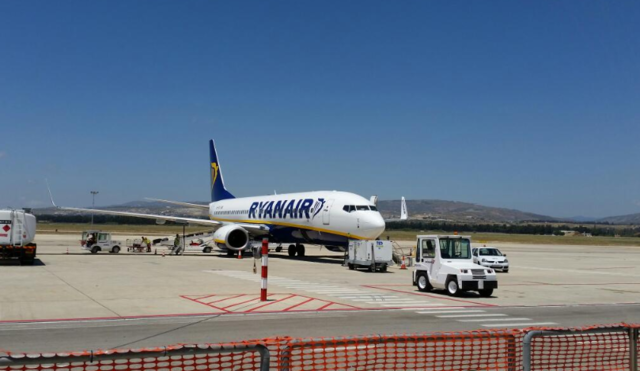 When you fly into Limassol by plane, you can get there just as conveniently through the airport in Larnaca, as through the airport in Paphos. However, the airport of Larnaca is still somewhat preferable, because it has more direct flights from the Russian Federation and from other countries and they are cheaper.
When buying tickets, be sure to take into account the fact that if you plan to arrive in Cyprus with a pro-visa issued online, then you must take a direct flight from the Russian Federation. And flights with connections, even through European countries, are not suitable in this case. But you can fly home with any flight.
There are inexpensive direct flights of Russian airlines to Larnaca airport, but there are also inexpensive interchangeable flights from European cities which are suitable.
Food and Drink

AnastasiaZ
In Limassol there is a huge number of places where you can eat, and for every budget. Before you make an order, pay attention to the portion of the dish. Most of them are very large and it will be absolutely normal to order for example one salad and ask for two plates. It's not even a question of economy; you simply can't eat everything at once, and taking with you to the hotel what's left over is also not a solution. Therefore, pay attention to this in the first place, the staff themselves do not warn their guests about this nuance, may be thinking that everyone is aware of this, or may be silent on purpose, so that the bill was more.
In recent years, restaurants specializing in oriental cuisine have become very popular in Limassol. There are now a great many of them here. However, the European cuisine is still loved by tourists, especially such institutions in Limassol at every step. For those who like seafood I advise to pay attention to restaurants focused on the national Cypriot cuisine.
What local food is worth tasting in Limassol.
1. The most popular dish, meze. It's usually a sort of assortment consisting of different sauces, salads, and meat. It can be meat, fish or mixed. The point is that ordering a Meze, you get to know the local Cypriot cuisine, tasting a lot of delicious national dishes in just one hour. It costs 20-25 euros per person.
2. Moussaka is lamb stewed with eggplants and tomatoes in a sweet and sour sauce. Sometimes all kinds of vegetables are added to it and the dish is served.
What excursions in Limassol are worth visiting?

aq1_80
One of the most popular tours, organized by travel companies from Limassol, includes a visit to the most iconic site of the whole Cyprus – the Troodos Mountain Range. It is best to book it with a representative of your host travel company. Or in any office of the largest tour operator in Cyprus, "Biblioglobus. They are easy to find. There are offices in every hotel in Limassol, which has a corresponding flag of this company. The cost of the tour is from 80 to 100 euros.
The route begins Limassol – Platra road, following which the group ascends the mountains of the Troodos Ridge to get a better acquaintance with its southern slopes, which are more accessible from Limassol. Following this road past picturesque Cypriot villages you will reach Platra, the famous tourist center of the Middle East, climb to the highest peak of the ridge – Mount Olympus and walk along picturesque paths to learn about the flora and geological history of the area. You are sure to be captivated by the view that opens from the peaks of Troodos. But first things first.
Leaving Limassol and starting to climb along the road northwest of the Troodos Mountain Range you will notice absolutely bare hills, which create an unusually mesmerizing picture. The first village that you will meet on the way is called Alassa. This modern village is situated on a hill north of the old village, on the site of which was built one of the largest dams in Cyprus on the Curris River. This river originates at the top of the… read full