Split: A city with a 1700 year-old history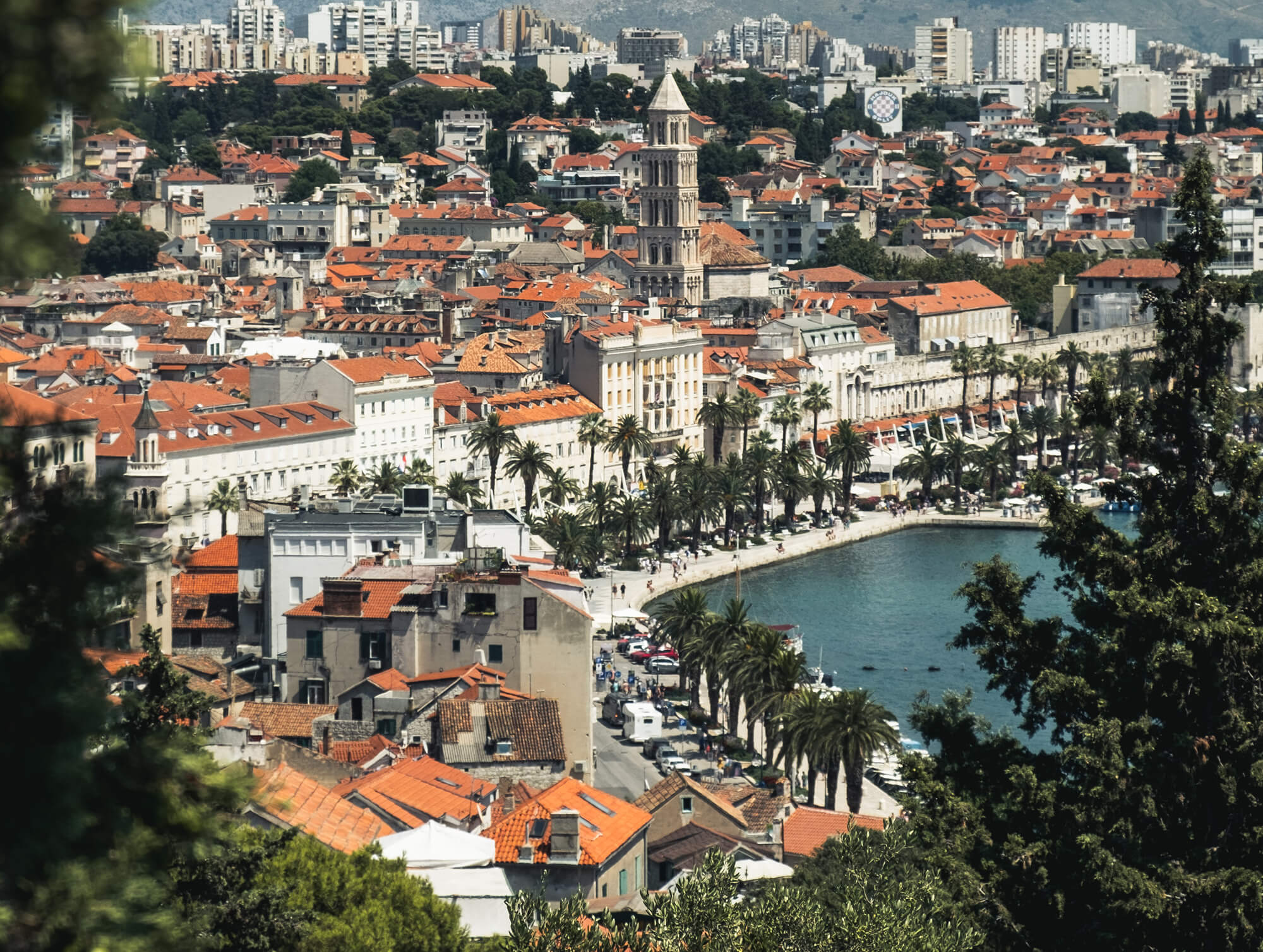 Croatia's second largest city has a 1700 year old history. Find out why vacationers love to go to Split and what tourists write in reviews about the beaches and places of interest.
Content:
Impressions of the resort.
Split is a large city. It has a population of over 178 thousand people. The center of the large resort region is spread out on the peninsula Marjan, between Dubrovnik and Zadar. The strongest impression is left by the historical center of Split, which grew up around the palace of the Roman ruler Diocletian.
Tourists are fascinated by the eclectic buildings. In Split, modern buildings sit side by side with mansions from the 15th and 19th centuries. If you get bored walking through the streets of the city, you can go to the islands or go on excursions to other cities in Croatia.
Vzhiiik: "The filming of the cult series Game of Thrones took place in Split, in Diocletian's palace and in the nearby castle of Klis. If you're not a fan of the series, you should visit Split anyway: a nice market, fresh fruits and vegetables, non-trivial souvenirs, a compact old town. I recommend it to everyone.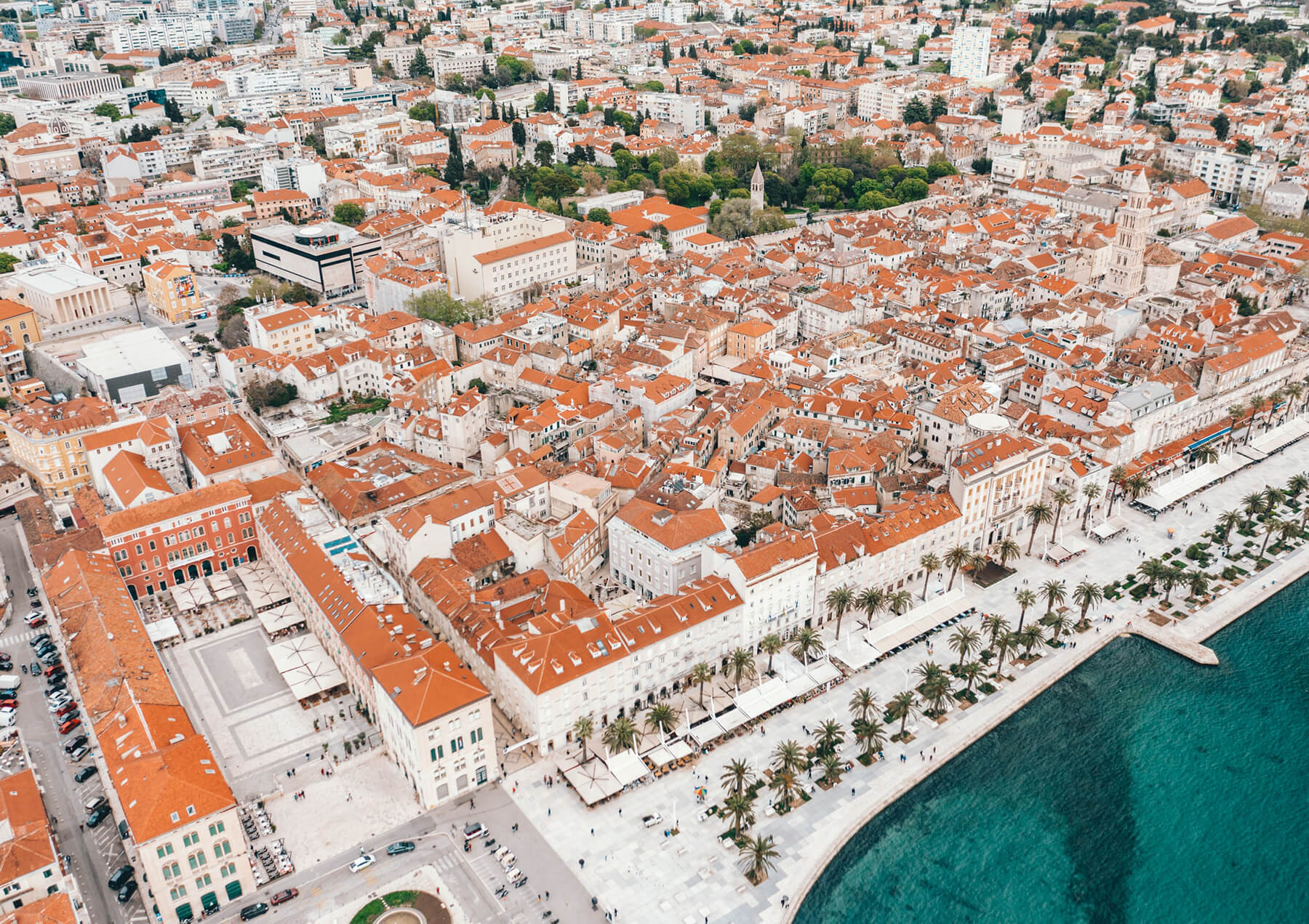 The strongest impression is the historic center of Split, which grew up around the palace of the Roman ruler Diocletian. Photo: unsplash.com / @spencerdavis.
Best hotels
Split is tourist-oriented, so there's no shortage of hotels. You can stay in a luxurious 5* hotel, a budget "three" or family apartments. There are almost no hotels with all-inclusive meals. Breakfast is usually not included in the room rate either. Look for a hotel on Hotelluk, tours on Travelate.
The best hotels in Split, according to tourist reviews:
Rooms Gold 3* is a cozy hotel in a traditional stone house. Guests enjoy free beach towels. A room for two costs from 60 € during high season.
House Sandra 3* – a comfortable guest house near the historic center of the city. Each of the 8 rooms has a pleasant individual design. For double room you pay from 64 €.
Center Luxury Rooms 3 4* – a wonderful guest house 400m from the lively Riva promenade. A room for two will cost you from 78 €.
Villa Split Heritage Hotel 4* – a comfortable guest house in the center of the Old Town, within walking distance of the main Split attractions. A double room costs from 80 €.
Hotel Park Split 5* – a first-class hotel in the center, not far from the famous Bachvice beach. It offers an elite restaurant and an outdoor pool. A room for two with breakfast costs from 256 €.
Hotel Posh 5* – a luxurious apartment 2 km from Diocletian's Palace. A double room with breakfast costs from 898 €.
Beaches
The beaches in Split are not bad, free of charge. The water is almost everywhere shallow, and the sea water is clean and clear. Some beaches in Split are covered with sand, while others have fine pebbles.
The most famous beach Bacvice Beach is located 1 km from the city center. The beach has everything you need to relax by the sea: cabins for changing, showers, toilets, cafes, restaurants, umbrellas and sun loungers. However, tourists do not like it because of the crowds, shallow water and seaweed, and also considered dirty. It is better to go to the beaches of the Riviera of Makarska!
Tourists who enjoy outdoor activities rent jet skis, go on boat trips and rafting on mountain rivers. The Adriatic Sea has excellent conditions for diving, so diving centers are open in Split, where you can rent diving equipment.
Oleg Krylov: "Bacvice Beach – the beach is sandy, shallow, the water is warm. There are plenty of locals, since it's right in the city."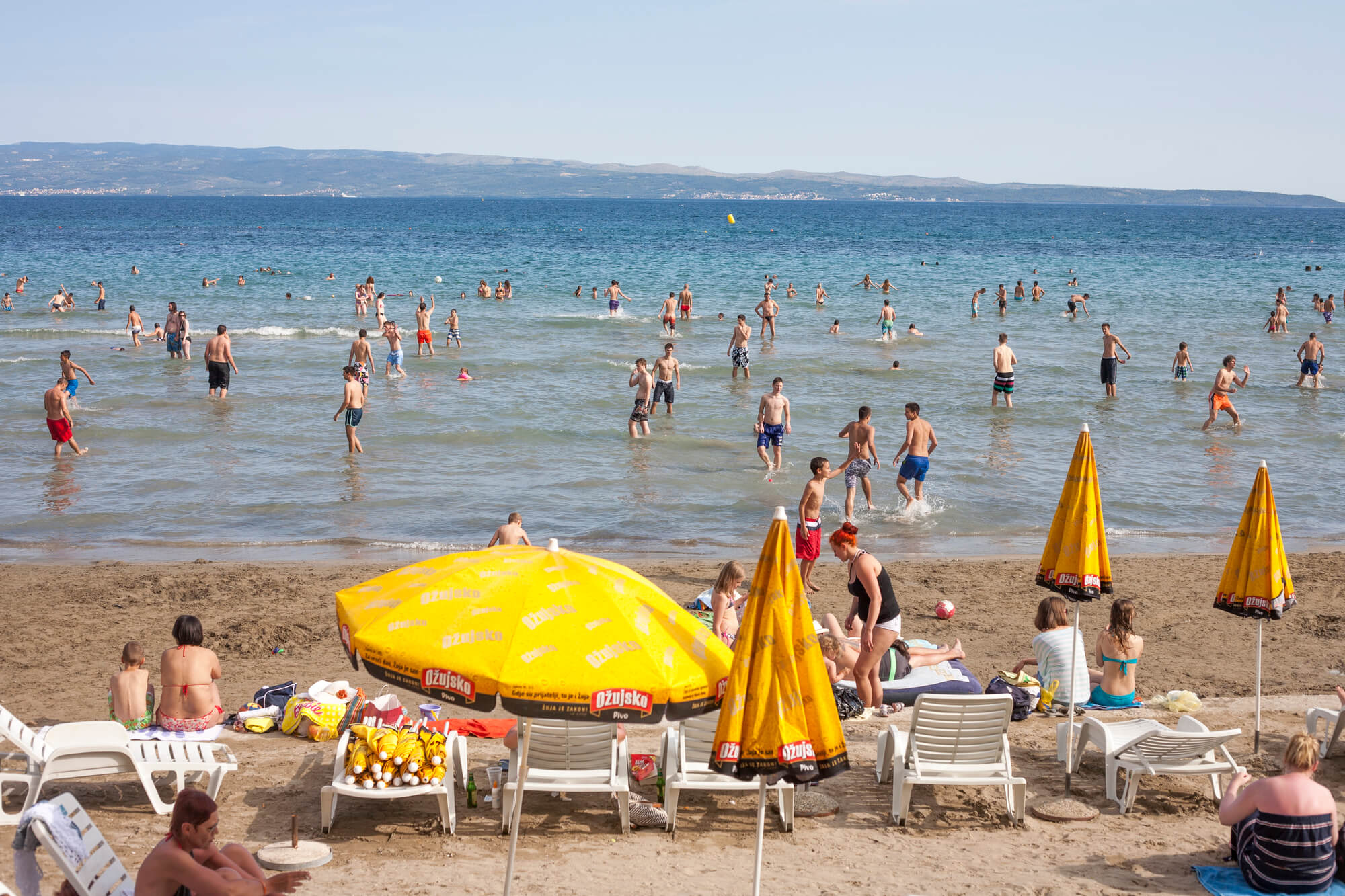 Bacvice Beach in Split. Photo: andras_csontos / Depositphotos.com.
What to see
The ruins of Diocletian's Palace and the complex of buildings around it are considered one of the most valuable monuments of Roman times on the Adriatic coast. Back in 1979 the historical center of the city was included on the list of UNESCO World Heritage Sites. Go down into the ancient crypts and admire the coast from the high bell tower of the cathedral of St. Domnius!
According to tourist reviews, trips from Split to other Croatian cities, islands and national parks are popular. Holidaymakers eagerly go to Trogir, Sibenik, Dubrovnik, the island of Hvar and Plitvice Lakes.
Gilmore: "We wandered around the old city almost all day, but in the evening Diocletian's Palace was transformed. When night falls, many of the columns and narrow streets are hung with garlands. It's very romantic and a little scary.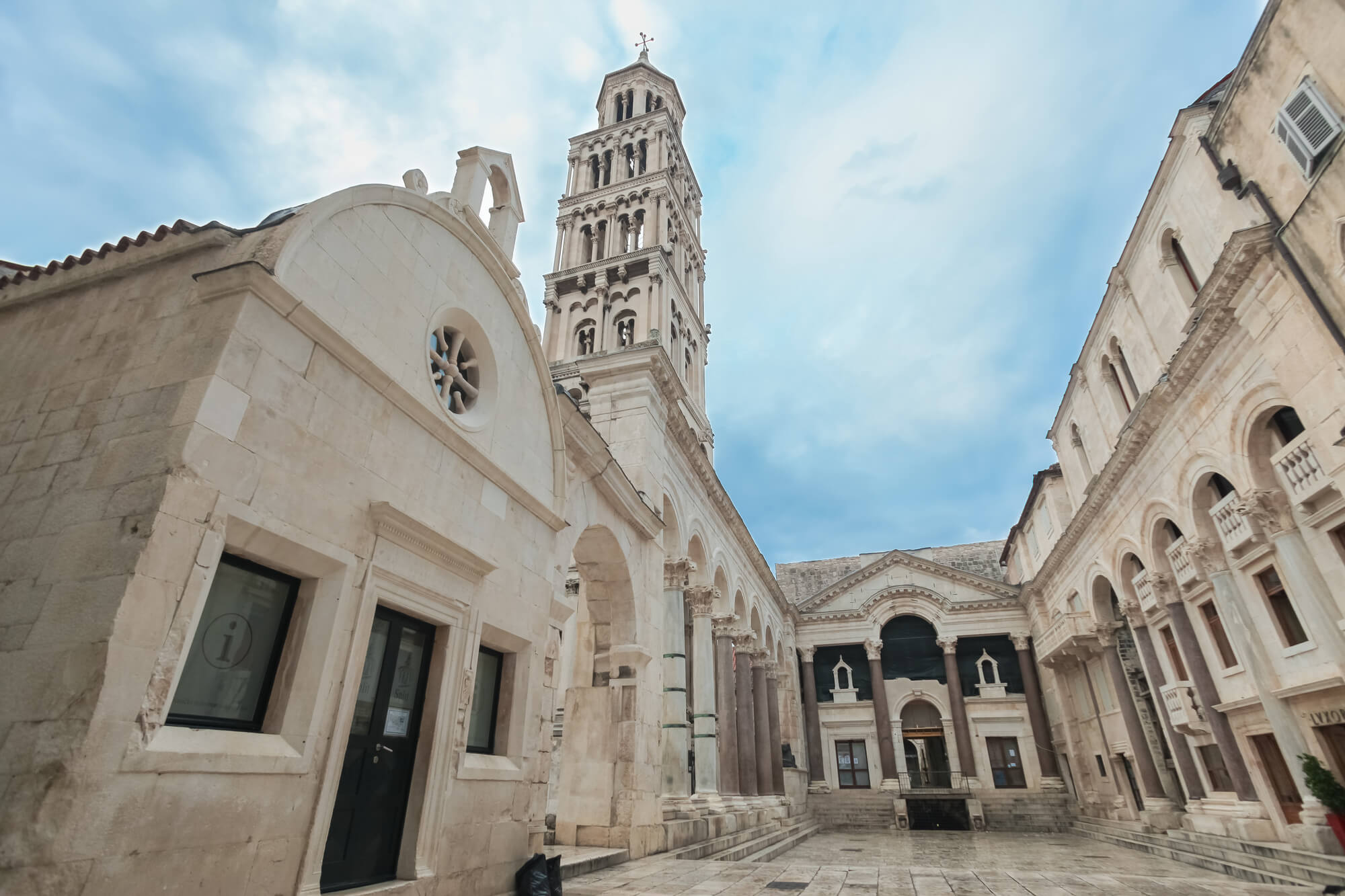 Diocletian's Palace. Photo: paulprescott / Depositphotos.com.
Holidays with children
In reviews, tourists speak positively about Split. In the Croatian resort it is pleasant for the whole family to sunbathe, swim in the sea and get acquainted with the monuments of history.
Holidaymakers who come to Split with children love the nice beaches, comfortable hotels, green places for walking and attractions. Spend time in the picturesque Marjan Park, the Split Zoo, the Froggyland Museum of Frogs, and the Archaeological Museum of Split!
When to go
Thanks to the subtropical Mediterranean climate, Split is warm even in winter. The Mosor Mountains securely shelter the coast from the cold winds, so tourists come to this resort all year round.
The beach season starts in May and lasts until late October. In late spring and September the weather is mild, while in summer it is hot and dry in Split. The sun is especially intense in July and June. If you do not tolerate the heat, but want to swim in the sea, we advise to vacation in Split in June or September.
Vladimir: "We went in mid-August, and the heat was unbearable. At one point I even felt bad. It was as if I had a sunstroke, even though I was wearing a hat.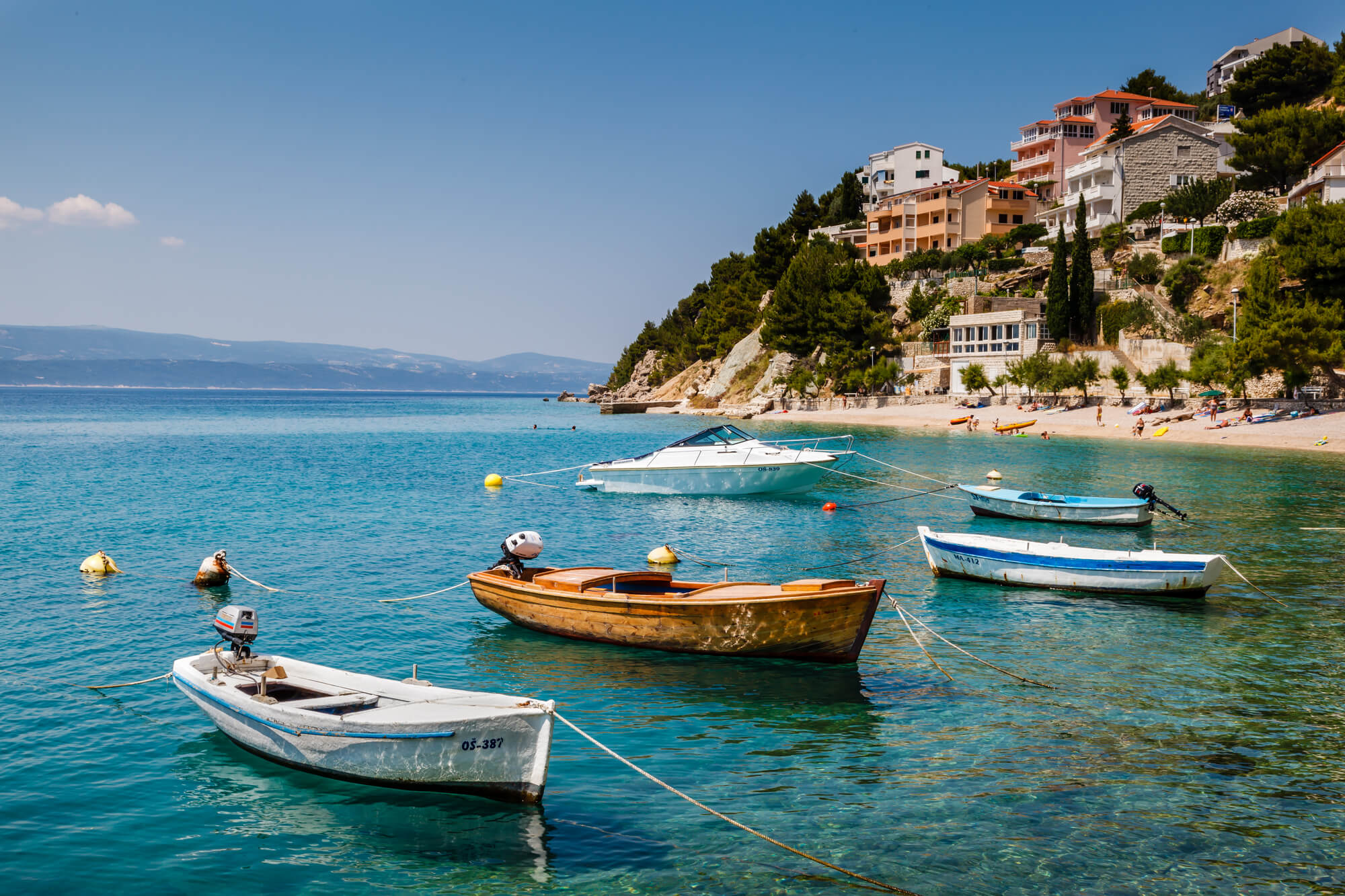 The beach season starts in May and lasts until the end of October. Photo: anshar / Depositphotos.com.
Conclusions: is it worth going to Split
Choosing Split for a trip to Croatia is not a bad decision! The city is only 25 km from the airport, has interesting sights, museums, sandy and fine pebble beaches. The Croatian resort is convenient to explore on foot, by bicycle, city buses, regular cab and boat cab Split Boat Tax.
Croatia, Split – Reviews
Went this year as a family (two adults and two kids) to Croatia in August. We flew to Split airport. Flew there and back with S7, flew well, they have very varied menu, but in general we liked flying with them. At the airport you can rent a car.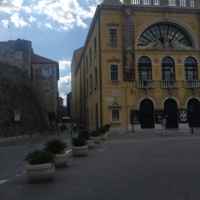 ܓHello, everyone! ツ When else to write about summer vacation, if not in winter? (If this winter can even be called that, of course?) The perfect time to dive into warm memories over a cup of tea.
Hello! We arrived in Split by sea for one day. It was our staging post on the way to Montenegro. So the review of the city was limited to only one sightseeing attraction – Diocletian's Palace.

To spoil a 3 century building, turning it into Cherkizovsky market? We can, we can, we practice! But on the bright side, scenes from Game of Thrones with Daenerys and dragons were shot here.)
Diocletian's Palace is the palace of the Roman Emperor Diocletian, construction of which began in 295 . That's the third century, for a second! Moreover, the palace is considered to be the best preserved imperial palace of the Roman Empire period. Located Diocletian's Palace in Split.
A hostel just for the night and information on how to save money on your travels on your own skin!
Normal hostel for those who are like us – getting to the end point through a few friends, making everyone go with us exactly to the local beach. We had to go to Opatija, in Split we were passing through, so we wanted very budget and not far from the airport, not to spend a lot on the road, Split…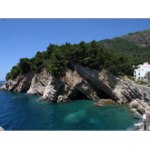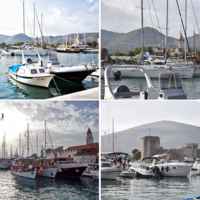 Croatia in September. Holidays by the sea. Split, Trogir, Sibenik. Prices, costs, food, what to see, what to look for.
Greetings to you! We loved the country for the warm and very clean Adriatic Sea, the friendly people, the delicious food and varied nature, the reasonable prices and good service. There were some minuses in our trip, but they could not exceed the pluses.
Hello! Dubrovnik is considered the most famous resort in Croatia. Perhaps in this respect even beats capital city Zagreb in its popularity. In principle it is not surprising – Dubrovnik is located in the south of Croatia on the warm Adriatic Sea, almost on the border with Montenegro.
What we all the same naive people, are constantly being led into all sorts of deception and everyone believes.We arrived in Dubrovnik, checked into the hotel, we immediately began to naparivat all sorts of excursions, we certainly knew that the tour operator to buy in any case can not, but this girl-guide just got tired, said that this …
She Russian, are you sure you are Russian? Then wait. Home of Marco Polo, olive oil, excellent wine and the cleanest sea!
Hello all, I was inspired to write this review by recently viewed photos of our trip to Croatia, it was a road trip from Germany to Croatia, the end point was on the island of Korcula. Korcula, where we spent an unforgettable two weeks.

Hello readers of my review! How was your summer? And to you today I want to tell you about our vacation last year in the Croatian city of Zadar. Perhaps few people know about Zadar, mostly everyone has heard of this popular city – Dubrovnik.
Hello, I live in Greece and every summer all of Macedonia and Halkidiki is filled with tourists from different countries. And I understand them, Greece has everything you need for a great vacation – the sun, the sea, etc.. But sometimes I do not understand some of them, some of them are Croatians.
Vodice is a lovely little resort in central Croatia. The sea, entertainment, what to see, where to walk, prices.
Greetings! Croatia favored place for Czech tourists, for which, by the way, they are not particularly fond of, because they do not always behave adequately, something like ours in Turkey. But the Russians, on the contrary, are treated well enough here.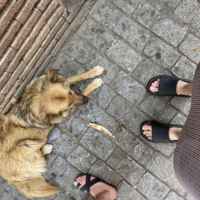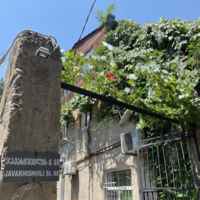 For a vacation, but not for a permanent residence. Honestly, about Georgia through the eyes of a Belarusian. I will tell you about life, culture, features, places, finances. Who should not come here.
Hello! Before I went to Georgia, I read the reviews and all I had in my mind was a beautiful picture of atmospheric streets, cheap food, cheap accommodation, everyone is hospitable, wine and dogs everywhere.
The review for those who want to move to Moscow for permanent residence, but are afraid of the difficulties and high prices. I will tell you how we did it. I lived in Moscow for a year, settled in and bought a 4-bedroom apartment! Lots of tips + favorite places.
I originally planned to write this review like everyone else, talk about significant places in the city, etc. But then I thought my review would be much more useful if I told about my experience of moving to the Russian capital for permanent residence.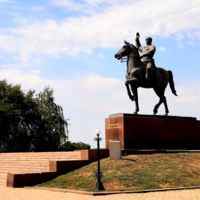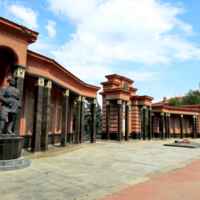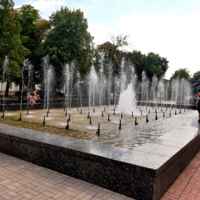 A small modest city that the whole world learned about in 2014. From humble regional center to the capital of the Republic. Is there life in Lugansk, what to visit in the city, what to bring from the city with you.
Hello! Let me start by saying that I was born in Lugansk region. As a child I've been a few times in Lugansk, and at age of 15 I entered college and moved to Lugansk for good. Since then I consider Lugansk my native city. How not to count? I've lived in Lugansk for 11 years!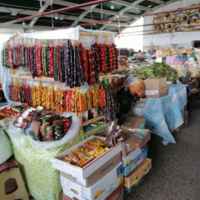 I thought it was a colorful and atmospheric place, but in fact it's a sham at every turn. I'm telling you about shopping.
In the middle of April 2022 my spouse and I had a rest in Abkhazia. We chose Gagry as the resort. Gagry is the most popular holiday resort in Abkhazia and not far from the border. Of course at the end of my holiday I wanted to visit the market, because in Abkhazia there is a lot of spices, wine and cheeses.

Kabardinka, just a paradise place! There are, of course, and minuses. (How much did you spend on food? In what amount did it cost to live? How did you entertain yourself and which beach you went to?
Hi all. Today I want to share my impressions about the trip with my family to the Krasnodar region, and more precisely to the village Kabardinka. Immediately I will say that I was quite satisfied, and most of all I was overwhelmed with delight). I will tell you in detail. WAY to Kabardinka, you can reach by the following ways.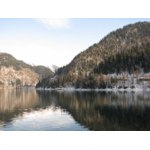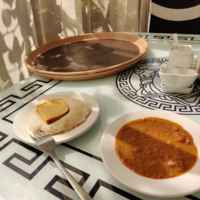 Beautiful nature, but service is lagging. Tour of Abkhazia in 2 days, popular tourist sites. Prices, menus from restaurants, impressions and many photos. The budget was 30 000, we did not luxurious but we did not deny ourselves pleasures.
The thought of Abkhazia has not left me for a long time. Especially since I live in a region that borders with this country, simplified entry, and my daughter is a little older, so I thought, why should this trip not happen.