How to celebrate the New Year in Goa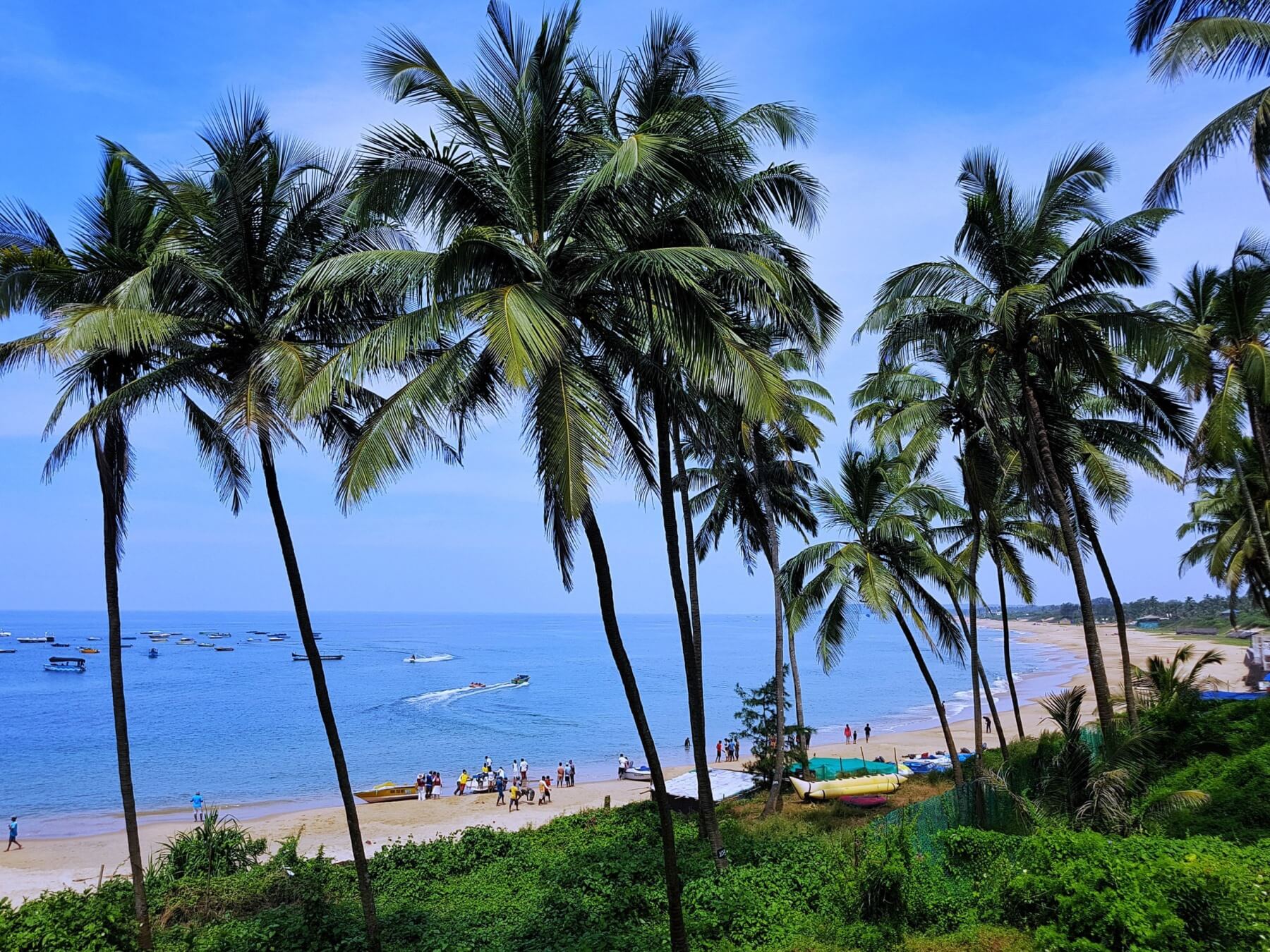 Everything you need to know about welcoming the New Year in Goa! What is the weather like, are the prices of tours, hotels and food high in 2023, what are the reviews and tips of tourists about the holiday?
India accepts tourists from the Russian Federation, the conditions of entry have been slightly simplified. There are direct regular flights to Delhi. The article provides pre-pandemic prices for travel and airfare. Information about flights and other aspects of holidays in India may not be up to date now, check with official resources. Check the list of open countries to choose an alternative vacation destination.
The Indian state of Goa in the New Year's holidays turns into a mecca of world tourism – people amicably flock to warm places to warm up by the sea and take part in local ceremonies and parties.
Content:
How to celebrate the New Year in Goa
Goa has long been a European colony, so Christmas and New Year's traditions are revered here. All the necessary entourage is observed: palm trees shine with oil lamps, flowers and red candles decorate temples, and exactly at midnight the sky is lit by thousands of fireworks over the sea. On Christmas Day, traditional services are held in churches.
On New Year's Eve, locals burn an effigy on the beach, then jump over the fire and walk barefoot over the coals, purifying themselves from the negativity of the outgoing year. On the beaches of North Goa, many tourists vacationing here as savages, dance and play musical instruments.
How can you celebrate the New Year – 2023 in Goa? Young people prefer a local party, in fact, that's why they come here. Trance parties are especially popular. Others celebrate the New Year in a hotel or in a shekna (cafe) on the beach. Many hotels organize a holiday banquet, and sometimes do not forget about the olivier with red caviar and champagne, but the price of the event is frankly biting, and in the sheks all much more democratic and fun.
Time on holiday in Goa passes quickly: mostly people are entertained by the sea and in cafes on the beaches. The most famous open-air discos are held here. You can go scuba diving or ride a jet ski, very popular excursions to local attractions with visits to waterfalls and wildlife sanctuaries, Fort Aguada, the Basilica of Jesus and the monuments of Portuguese architecture in Panaji.
On the eve of Orthodox Christmas in Goa, the European religious holiday of the Three Magi Day is celebrated. The festivities begin in the temples around 9 a.m., then continue outside with theatrical processions in which everyone is welcome to participate.
See: What to bring from Goa as a gift to friends and relatives.
(Photo: judithscharnowski / pixabay.com)
What's the weather like in Goa on New Year's Eve
In the New Year in Goa sets the perfect weather for a beach holiday: dry, daytime +30 ° C and above, at night +18 ° C. The water in the ocean warms up to +28°C and there is a light breeze from the sea. Read more about the weather in Goa in winter and the seasons in the state.
Prices in Goa for New Year – 2023
The ratio of the ruble to the Indian rupee is almost 1:1, so the prices are very easy to convert and perceive.
Prices in Goa for New Year – 2023 for accommodation in guest houses and simple bungalows start from 1000-1500 rupees per day (North Goa). Double room in a 3* hotel costs an average of 3 thousand rupees. Hotels in South Goa are more expensive, here the double standard ranges from 6 to 15 thousand rupees per night. Most hotels include in the price an obligatory fee for a New Year's banquet – from 6 to 15 thousand rupees per person.
The Indian cuisine is unparalleled and the prices are not too high. A full meal in a cafe costs on average 300-500 rupees for two, dinner with wine – 1200 rupees, a large glass of juice or a kilo of fruit – 30-60 rupees. Vegetables from 25 rupees per kilo. We have a separate article on cuisine and food prices in Goa – it will be useful to you.
Entertainment: Rent a bike – Rs 800 per day, a massage – Rs 800-1200, yoga or dance classes – Rs 300-400. Excursions: boat trip – 3 thousand rupees, sightseeing tour of the state – 2 thousand rupees, Panaji – 3.5 thousand, Hampi and Mumbai – from 8 to 12.5 thousand rupees.
(Photo: Y'amal / flickr.com / CC BY 2.0 license)
Tours to Goa for New Year – 2023
Prices are for tours for two people with a flight from Moscow.
Your trip to Goa at New Year's Eve can hardly be called inexpensive: a week's stay at a budget hotel (1-2*) costs from 110 thousand rubles, at 4* and 5* – from 130 thousand rubles (departures December 29-30).
It is a lot cheaper to buy long tours with the capture of the Christmas holidays (December 23 to early January): 10-12 nights in a 1-2* hotel costs from 75 thousand rubles, 3* – from 95 thousand, 4* – from 125 thousand rubles.
"All-inclusive" is available at three-, four- and five-star hotels, such tour costs from 150 thousand rubles.
To find a cheap or last minute tour you must compare a lot of packages from different tour operators – you can do this on the services Travelata and Level.Travel. If you do not know how to use them, our article-instruction will help you.
Do you want to find the perfect place to spend New Year's Eve by the sea? The best destinations are listed in this review. Read also about the resorts and cities where on New Year's Eve you can fly cheapest.
(Photo: belyakovacat / pixabay.com)
The best hotels in Goa for a New Year's holiday
Before recommending a hotel for accommodation in the New Year holidays, it is worth a few words about the specifics of recreation in Goa. The state is conventionally divided into South (Kolva, Benaulim, Cavelossim resorts) and North (Morjim, Arambol, Anjuna, Calangute resorts).
People who are used to good service and have the financial capacity to do so prefer to vacation in South Goa. The hotels here are expensive and quite comfortable. North Goa is chosen by thrill-seekers and party people, here you can find the cheapest accommodation in the state. But you have to put up with unsanitary conditions and are periodically confronted with fans of pot of all nationalities and followers of different faiths. We advise to read the beaches of Goa and choose the most suitable for you.
Below is a small list of hotels in Goa, which have received good reviews among vacationers and can be safely recommended for the celebration of the new year 2023. All options are found on the services of Roomguru (for individual booking) and Travelata (for those who want to vacation by tour package). We recommend choosing a hotel or a tour already in the fall, as the closer to the New Year, the less good offers for reasonable prices remain in Goa.
The prices are for a double room per night. They are current at the time of writing and subject to change.
Holiday Inn Resort Goa (5*)
It is a relatively new hotel in Kavelossim, with a large beautiful area and SPA. Of the disadvantages – the hotel is very popular with the locals, weddings and parties are often held here, so it is difficult to call it quiet, but you can witness the local traditional rituals. A holiday banquet costs about 15 thousand rubles per person. Double room with breakfast is also not cheap: during the holidays it will cost at least 20 thousand rubles per day.
Whispering Palms Beach Resort (4*)
Judging by the reviews of tourists, it is possible to celebrate the New Year in Goa – 2023 in a fairly quiet and comfortable hotel in Kandolim, located a 4-minute walk from the beach and surrounded by tall palm trees. All-inclusive accommodation is available at this hotel. Staying on half board costs from 15 thousand rubles per day.
La Grace Resort (3*)
Relatively inexpensive holiday in Goa for the New Year – 2023 can be arranged by settling in this good modern hotel for family holidays. It is located in Benaulim, close to local attractions and a 10-minute walk from the beach. There is a small fish and fruit market, supermarkets and cafes nearby. Apartments with two bedrooms cost 14 thousand rubles per day, a simple deluxe – from 8 thousand rubles.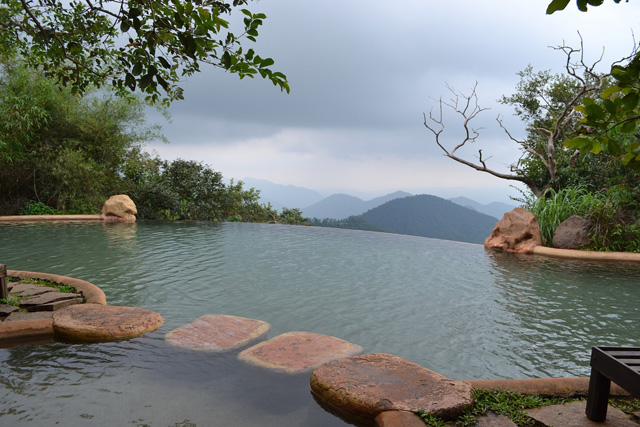 (Photo: belyakovacat / pixabay.com)
Do I go to rest in Goa on New Year?
The main minus of New Year's holiday in Goa, which many tourists note, is its high cost. Demand breeds supply, and the markup for the tours on holidays ranges from 50% to 150%. Around mid-December in India, prices for accommodation, food, rental cars and other services rise several times. Prices are at a peak until January 10-15, then slowly begin to decline.
If you want a quiet holiday, then go to South Goa. In North Goa of the silence is not even a dream, it attracts crowds of motley crowd. Party goers and hippies of all ages and nationalities will fill the beaches, hotels and cafes, and the roads will be jams. The local population becomes a bit obsessive. Hindus in general are friendly, but the thirst to earn money from tourists has already firmly seized their consciousness. No one grabs hands, only persistently invites to their "megazine", practically in pure Russian.
Despite the controversial reviews of Goa, all these shortcomings are compensated by the wonderful weather and sandy beaches of Goa. In December and January here is not hot or stuffy, and the sun is so soft and gentle that you do not want to leave. To achieve complete mental and physical harmony, you can take ayurvedic treatments, and to keep more memories of the rest, do not forget to buy original souvenirs to remember.
Tours of the New Year 2023 in Goa from Moscow

The hotel is located in a quiet, green area. The place is decent, clean. Near stores and the beach. The room is spacious. I chose this hotel based on reviews, but reality was different. – The room was not fresh, humid, the furniture smelled damp, and there was fungus on the pillows. There is no hot water in the room. There is no hot water if there is no sunshine. We bathed regularly with cold water. As a solution the hotel offers a basin and a kettle, heat water. The water pressure is weak, wash your hair is problematic. Large. Flying. We were in different hotels in India, but this was the worst. We have been to different hotels in India and this is the worst.
The hotel had a wonderful stay. pleasant and polite staff, polite in every way. the cleanliness was excellent.
Normal hotel absolutely, you can relax! The cafe has very good live music, the food is delicious, worth going! Breakfast is great, staff are great! The hotel is very well located, not a minus. The main hotel guests are locals in large groups, so you may get a noisy bunch (as we did). You can't order anything other than burgers and pizza in between the main meals. There is absolutely nothing around the hotel, including on the beach, nowhere to go apart from the beach, you can't walk to the beach in the dark either – it's dark. The air conditioning is a bit noisy and the pool is a bit muddy. But then again, you can close your eyes to everything and have a good rest.
Users often look for
Average Monthly Temperature
| Month | Daytime °C | Night °C | Water °C |
| --- | --- | --- | --- |
| January | +23 | +18 | +28 |
| February | +26 | +20 | +28 |
| March | +30 | +23 | +29 |
| April | +33 | +26 | +30 |
| May | +34 | +28 | +30 |
| June | +32 | +27 | +29 |
| July | +29 | +26 | +28 |
| August | +28 | +25 | +27 |
| September | +28 | +24 | +28 |
| October | +28 | +24 | +28 |
| November | +26 | +22 | +28 |
| December | +24 | +19 | +28 |
Weather in resorts of India
Last tours
Promotions
Special Offers
May Holidays
Beach tours
Tours on credit
Tours with treatment
Early Booking
Wedding tours
Rest in Moscow region
Excursion tours
Downhill skiing
Weekend tours
Travel Guide
Weather
Trip reports
Testimonials
Hotel reviews
Management Letter
Hotel guide
Hotel Reservations
Hotel chains
Rail tickets
Train tickets for Europe
Air tickets
Corporate services
Charter flights
Payment Methods
Searching for a New Year's Eve tour to India Goa from Moscow in 2022 is a demanding task, and not as easy as it seems at first.
First of all it is better to choose what your heart desires – a beach vacation or a ski holiday.
It is more convenient to take a direct flight directly from Moscow.
All that remains is to find a place to stay. Begin by studying the reviews of hotels in India Goa.
Our offices
Stay informed
Sign up for our updates and get the latest promotions, deals and offers