Holidays in Nha Trang: the pros and cons of Vietnam's Sochi
Is it worth to go on holiday to Nha Trang in 2022? Read our review and tips! Learn about prices at the resort, how to choose a good and inexpensive hotel, what excursions to go on and how to save money.
Content:
Our review of Nha Trang. Is it worth to go on vacation in 2022
What is Nha Trang really like? Before the trip, we read negative reviews of tourists, where the resort was described as dirty and occupied by Russians. However, our fears were not justified. The city was very green, clean, with spacious streets and sidewalks, lots of cheap food and fruit. And as for the crowds of tourists, there were none – maybe the crisis had an impact. There weren't too many Russians either, there were more of them on Patong in Thailand.
We tested the city for a few days and decided to stay for a few months to explore the surroundings and just live quietly by the sea. Nha Trang is great for that purpose!
Pros of vacationing in Nha Trang :
Not a bad sea with a decent beach, long and wide shoreline, which is cleaned;
well-appointed embankment with simulators – you can keep in shape on vacation;
It is not necessary to look for food for a long time – it is always nearby. And there are both inexpensive eateries, and respectable cafes and restaurants of different cuisines (including Russian);
Inexpensive fruit shops making delicious smoothies and cocktails;
a large selection of inexpensive hotels;
a huge number of attractions, some can even be reached by bus;
If you do not speak English, no problem – the Vietnamese have adapted and almost learned Russian
Traffic is not as heavy as in Ho Chi Minh City, so you can safely rent a bike (plenty of rental outlets);
The people of the city were not greedy, such as in Hoi An. They are generous, good-natured and smiling (but the main rule – always ask the price in advance and check the change!). Over time, the vendors start to recognize and make nice gifts and discounts.
A useful selection:
Disadvantages of vacationing in Nha Trang , according to tourist reviews and our opinion:
The abundance of tourists, including Russians;
Not at all beach bounty, but that's okay; on the sea there are waves. Swimming is dangerous + garbage;
the entrance to the sea is sharp;
The beach is across the road from the hotels, on which the Vietnamese on bikes. However, if you move evenly and put your hand up, you can safely cross the road. As a last resort, you can join other people and walk together or ask a policeman to help.
The sea, in our opinion, is really so-so, there were often big waves, so before the trip read about when it is better to rest in Vietnam. If the minuses are not critical, visit the resort. The main thing – do not be biased!
Reviews of hotels in Nha Trang. Which one is better to choose
Vietnamese are very hard-working and enterprising people, everyone is engaged in some business, every scrap of land is used, everyone trades something. Hotels are built with breakneck speed, and in Nha Trang there is no shortage of them – it is noted by all tourists in the reviews. Before you choose a hotel recommend to think hard, do you really need an expensive hotel? After all, in Nha Trang you can stop for only $ 6-13 dollars in the second or third line! And the conditions will not be much different from the hotel for $ 20 – most importantly, choose accommodations with good reviews.
Search for last minute deals at Travelate and Level.Travel – they will find the best deals among the different tour operators.
Узнайте также: как покупать туры дешевле >>
Только для наших читателей: скидка 1500₽ на туры во Вьетнам >>
Economy Hotels
Our hotel . We have long and carefully chose a hotel in Nha Trang according to tourist reviews, rating and location and stayed in a small family hotel Minh Hoa Hotel, which is located on the third line, but in a small alley, so it is quiet. We liked the hotel very much: rooms are clean, spacious, with private bath, cleaning is daily. The cost is $13, but for an extended stay we were given a discount of $2. The hostess is very hospitable, made gifts in the form of fruit, cookies, etc. Just choose a room with a balcony (3rd floor), large window (2nd floor) or with one bed. Highly recommend this hotel – value for money is perfect!
Budget hotels. Recreation in Nha Trang is even cheaper: hotels cost from $ 6, for $ 8 you can find a hotel on 2 or 3 lines with a rating of 7 out of 10 points (for example, Dong Hai Hostel). However, the bulk of guesthouses and hotels in the center of Nha Trang, near the Lotus Building, cost from $10 – for example, Dung Trinh Hotel. The conditions are more than good in this regard in Vietnam at the highest level (not as in the Philippines, where for the same price you get a hovel with cockroaches).
When choosing a hotel in Nha Trang carefully read the reviews of tourists and the list of services provided, so that then do not get surprises in the form of a lack of air conditioning or a window and not to spoil your vacation. If this happens we advise to solve the problem at once and ask for the exact room you booked, or ask for a discount with further resettlement if your room is occupied.
3, 4, and 5 Star Hotels
As for hotels in Nha Trang with a higher level, there are more than enough of them:
three-star hotel costs from $15, with good reviews – from $22 (Nice Swan Hotel 3*),
Four-star from $38 (we can recommend Nhi Phi Hotel, it has a good rating and many reviews),
5-star from $150, but you can also get good discounts (from $80, Sunrise Nha Trang Beach Hotel & Spa).
Read also our special review of hotels in Nha Trang with its own beach.
Tip: Keep in mind that during the Chinese New Year, room rates skyrocket! In addition, rooms are often booked six months in advance, so we advise to check this point at the reception. We went to Ho Chi Minh City during the Chinese New Year, as hotels are cheaper and there is a wider choice.
Food prices in 2022
Exchange rate: 10,000 Vietnamese dong (VND) ≈ 32 rubles.
The prices in Nha Trang are of course not as low as in Can Tho, where you could eat noodles for 15,000 VND, but by Vietnamese standards average. I should point out that we almost always eat at the local establishments and rarely go to cafes and restaurants for tourists – because the prices there are usually inflated, and the dishes are not as good.
The prices of food in Nha Trang in establishments for locals:
Soups (pho bo, pho ga) – from 25 thousand VND;
Second courses (rice with chicken, noodles with meat) – from VND 25,000, but usually 30-45, depending on the type of meat;
seafood – from 45 thousand VND per dish;
oysters – from VND 80,000;
squid stuffed with meat – from 50 thousand each;
snails – from VND 50 thousand (spicy snail soup – from 25 thousand);
baguettes with stuffing (banh mi) – from 10 thousand dong;
coffee – from VND10,000 (the taste is divine, try it!);
pirozhki (ban bao) – from VND 10,000;
Smoothies and cocktails – from 10 thousand VND (the most delicious and hearty – with avocado, better to take cocktails without ice and sugar).
For detailed descriptions of the food, names in Vietnamese, photos and prices, check out our food guide. We've also written about the differences in food and prices in different regions of Vietnam.
Fruit is mostly priced between VND 20,000-40,000 per kilo, except for imported (grapes and cherries, for example). As with food, we have a fruit guide – you'll need it. Some are expensive – a sugar apple, for example, from VND50,000.
How to save money on food in Nha Trang
Don't be shy of the nondescript establishments for locals and roadside cafes – it's tastier there, in our opinion. Sometimes you can find real culinary masterpieces there! You should wipe cutlery with antibacterial napkins before eating.
In cafes and restaurants we recommend not to try local cuisine (because it's tastier and cheaper in the same bars), and something exotic (for example, meat crocodile), or order dishes of other cuisines (for example, if you miss the Russian food).
Always specify the price, if it is not listed on the menu, otherwise at the end of the meal the price may be greatly inflated.
If you leave the tourist streets, you can find food almost twice cheaper – we found it, tested (especially seafood, snails, etc.)! But in the center, too, the prices are reasonable.
The fruit at the market is not always cheaper than in the shops in the center, but you can bargain at the market (however, the Vietnamese are not very willing to do it). Definitely do not buy fruit on the promenade – very expensive! Sometimes you can buy fruit on special offer in supermarkets.
Prices in Nha Trang for transportation. Renting a bike
You can save on cabs in Nha Trang by taking a free map of the city with bus routes (available at Crossroads or travel agencies). A city bus ticket costs only VND 7,000! If you need to go out of town (eg, to the beach Zoklet), then prepare 25 thousand dong one way. Buses to Cam Ranh airport – from 70 thousand dong.
Rent a bike can be about 80 thousand VND (the cheapest rental we found, but the bike was not so), mostly offers for 100-130 thousand VND. Adequate rent is on the second line on the right side, if you go to the lotus (will be a large "pocket" in front of the hotel): and the passport is not required, and a small deposit, and the bikes with helmets are fairly new. There are semi-automatics (they are better than scooters). Perhaps the best rental in Nha Trang.
The cost of gasoline is about 20 thousand VND per liter, prices vary. We usually fill up only at gas stations, and we don't buy the green liquid that is sold everywhere along the roads.
Trips in Nha Trang: what tourists say and what we advise
In Nha Trang you do not have to look for travel agencies – they will find you themselves. While you walk five minutes to the sea, you'll be handed at least a dozen flyers with prices for excursions. Consider the most common tourist excursions in Nha Trang and try to figure out whether they are worth the money to spend.
The price range for excursions in Nha Trang is large – we advise to compare in different travel agencies. According to reviews of tourists, it is much cheaper to take an excursion with an English-speaking guide. Remember: the highest prices for tours will be at your tour operator (if you rest on a tour)!
Tourists do not recommend a sightseeing tour in Nha Trang, because all the attractions are included there, easily you can see on your own (Po Nagar Towers, the Cathedral, Long Son Pagoda, etc.). The cost starts at $15.
You can also take a bus (#3) or a bicycle to Zoklet beach on your own. The beach itself is not bad, the entrance to the sea is shallow and there are no waves. We were not particularly impressed, in addition, there was a lot of litter on the sand. According to the reviews of tourists, this is the best beach in Nha Trang. Holidaymakers advise to try fresh seafood on the beach. By the way, parking there is paid. The cost of the excursion is from $10.
Tourists leave positive reviews about the excursion to the ecopark Yang Bay (about 40 km from Nha Trang): they like the rich program and organization. We are not supporters of the group tour, so we advise to visit it on your own if you know how to drive a bike. It is better to get to the park early in the morning, before the tour buses arrive, or, conversely, in the afternoon (we did just that, and before closing time we were almost alone walking and feeding crocodiles). There's a lot to see in the park: the waterfalls themselves, the zoo, the crocodile farm, the amazing mineral baths, etc. The cost of the tour is from $19. If you go on your own, the entrance ticket will cost 90-250 thousand VND.
To Ba Ho waterfalls we also advise to go on your own. We did not see any sightseeing buses here, although we have been there twice. The entrance fee is about 25 thousand dong.
According to tourist reviews, excursions from Nha Trang to the North Islands (from $25) and South Islands (from $7) are good, although some were disappointed. Nothing extraordinary, but in general tourists like it. Since we are not supporters of excursions, we did not visit the islands. If $7 for a trip is still not bad, then $25 is already decent. We read the reviews and excursions and decided that they did not contain anything interesting for us: elephants, dogs, spotted deer, monkeys, orchids, aquariums – all this we have seen enough.
At the mineral springs and mud baths (Thap Ba or 1000 Eggs, for example), you can also go on your own. We still do not understand, what is the tour? Came, paid, bathed in the different baths. Entrance to Thap Ba – from 80 thousand dong, the price depends on the desired number of baths.
In the streets you can find proposals for tours in Dalat, Sapa, Ho Chi Minh City and other cities, but we think this is sheer blasphemy – is much cheaper to take an intercity bus and explore the city on their own and devote to it at least two to three days. And a trip on a bike to Dalat is an exciting journey (albeit dangerous)! Just do not tell those who rent a bike, that you go to Dalat: landlords are afraid for the safety of their bikes.
Among European and American youth are very popular tours with Easy Riders on bikes. The idea is cool: a Vietnamese on a chopper takes you around the sights. The cost is high, individual and group tours, from 1 day to a week. Excursions only in English, choppers are not rented without a Vietnamese guide, we asked.
Bottom line: we wouldn't recommend taking any excursions if you know how to ride a bike! If not, start by visiting places that can be reached by bus and cab. Of the longer trips, we suggest Young Bay and Ba Ho (the views are great along the way). Also devote a day to the entertainment island of Wynperl – there is a very interesting oceanarium and many attractions. You can visit Dalat and Halong Bay (1-2 days).
All excursions in Nha Trang, tickets and entertainment
Excursions in Russian in Nha Trang (Vietnam ) – we have 22 tours for 2022, 12 ⭐ reviews, prices from €15, visit attractions: Popular places , Bajo Falls, Daklak. Catalog of unusual sightseeing tours from Vietnamese guides. You can book today for September, October and November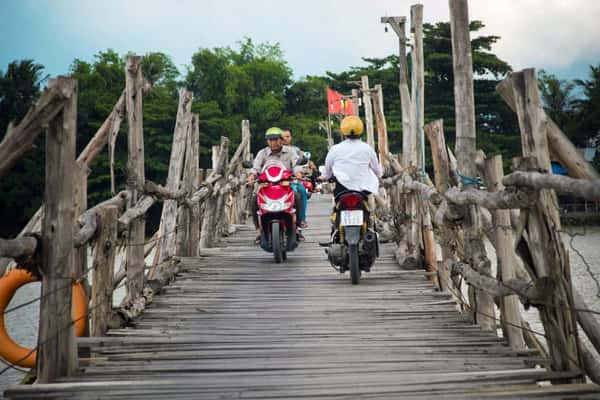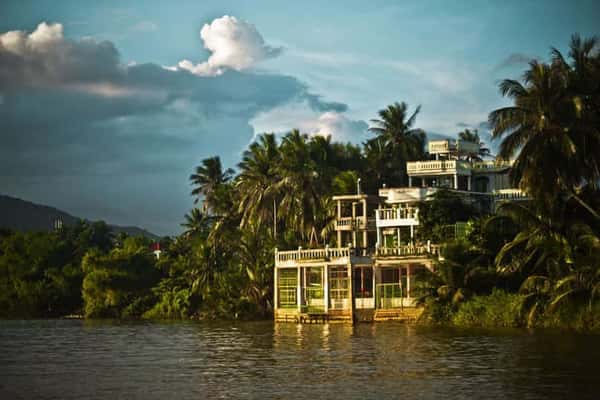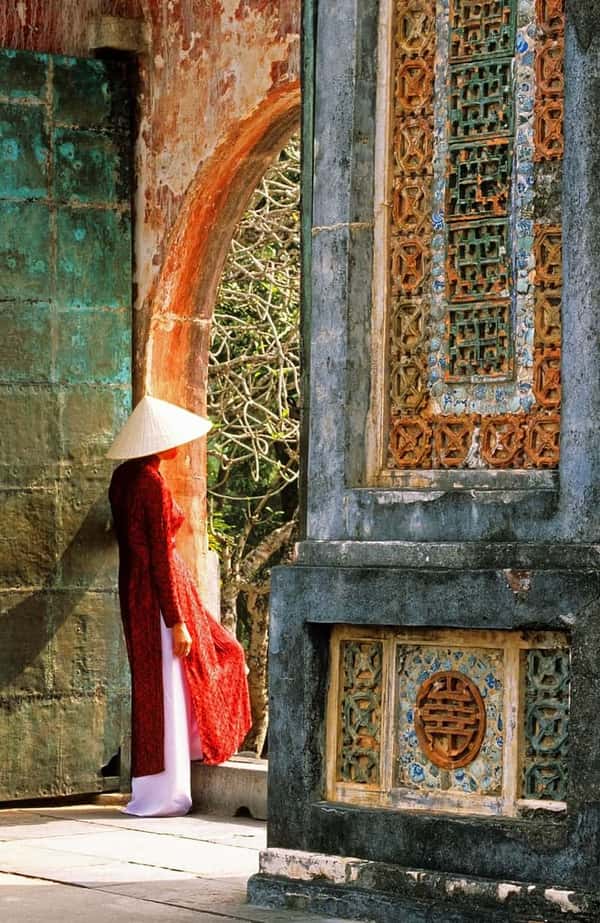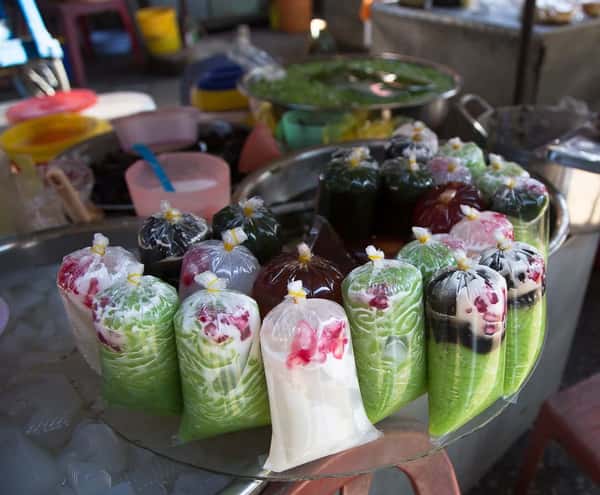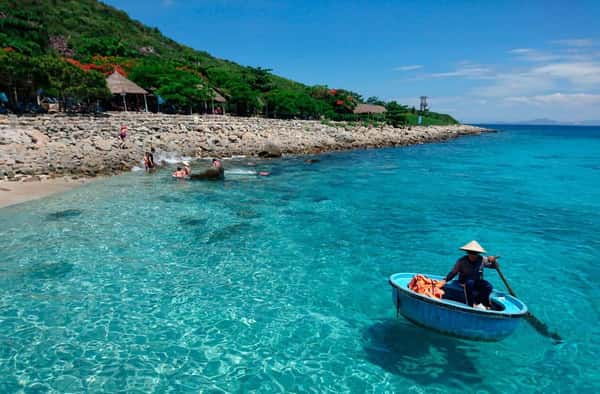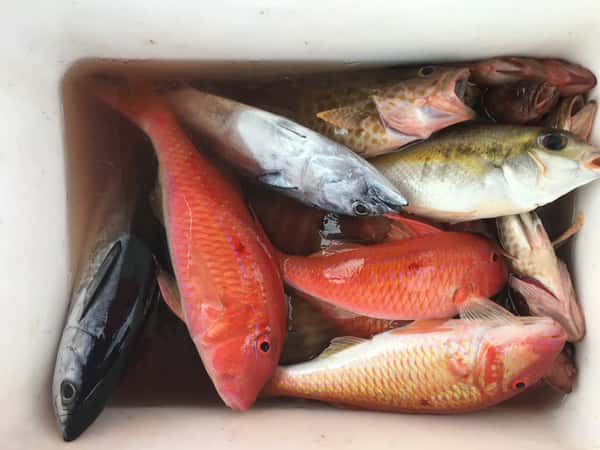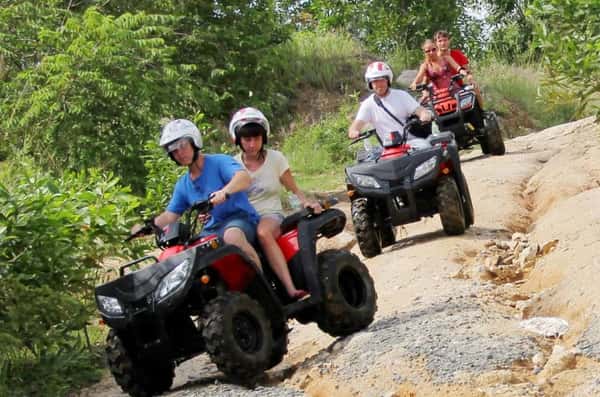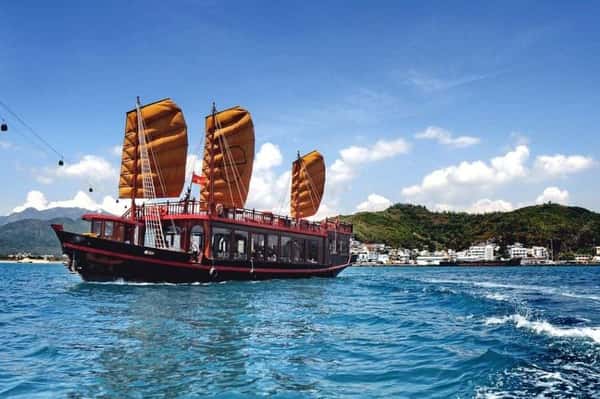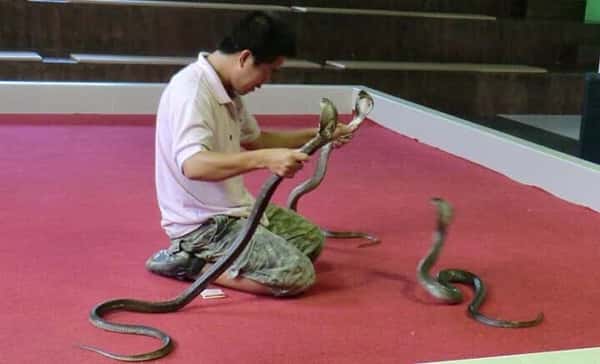 Snake village tour to undergo the most memorable Vietnamese ritual – eating a snake heart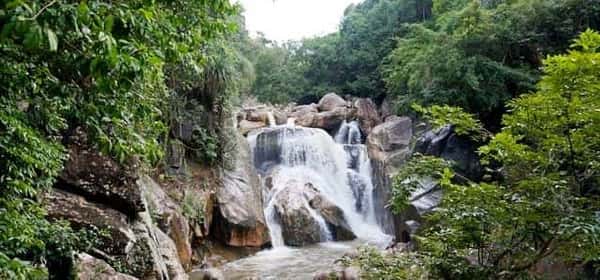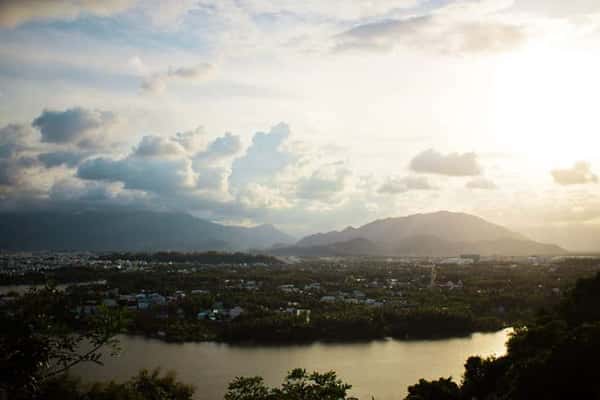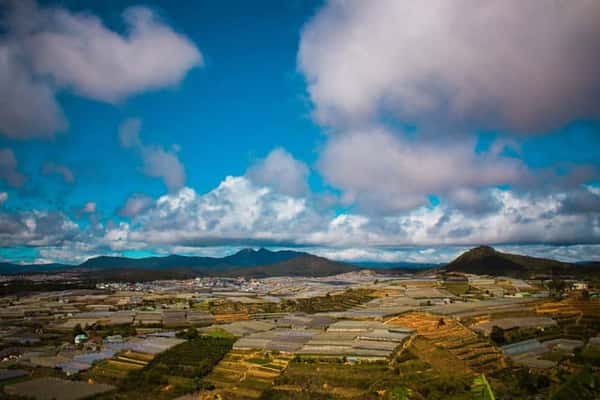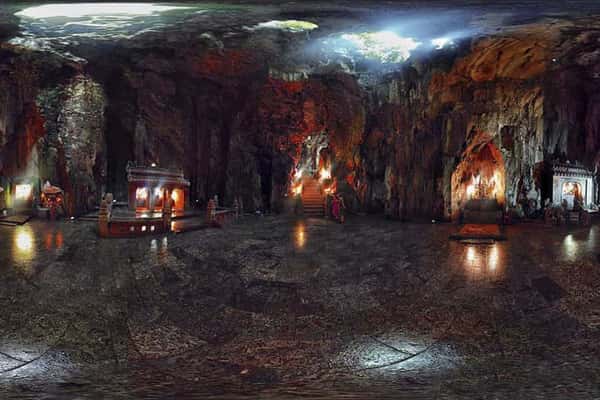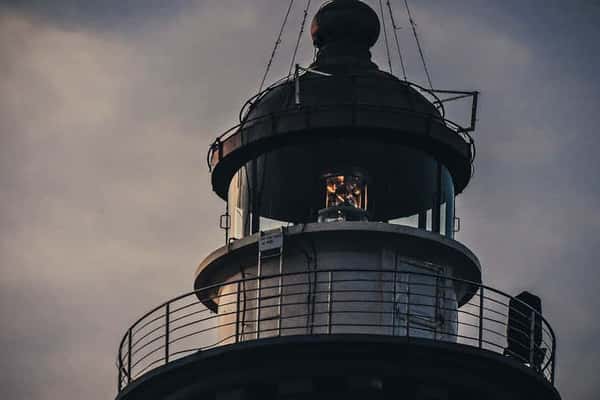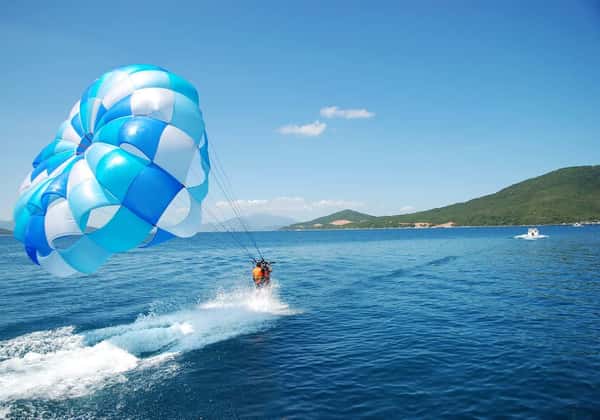 Latest reviews of Nha Trang Excursions
EVERYTHING IS SUPER. Went on March 12, 2020. There was a small group of 5 people. We were not taken off, not rescheduled, but organized and held at the highest level, a full excursion. All in time, the route was thought over! Everything is in order. Let's go, let's go. Sit and have a snack. We sailed and ate. Sit-eat-eat. And so on, everything according to Alexander's guide, everything in order is interesting and informative. Alexander gave us an excursion, not on the "off" (why, they say, you're only 5 people), but as if it was an entrance exam to a place where he VERY much wanted to go! That's great. He did a great job, and a HUGE THANK YOU for that. A true accomplished Guide. All the people were very pleased with the entire course of the long, 8 hour tour. To ALL the questions from us (sometimes strictly against the theme of the review), he gave complete answers to our questions, then continued the theme of his story. Alexander, you are the BEST. Good luck and prosperity. Vadim. St. Petersburg
For fans of "living" history, like me, – Alexey is the perfect guide. Considering its huge backround of life in Southeast Asia and Vietnam, in particular, he can competently tell about almost all aspects of life there. And of course punctuality, lots of good places on the tour, knowledge of the material – all this is also at the level.
Impressive tour! Breathtaking views of the mountains, the beautiful city of Dalat and a wonderful narrator our guide Maxim! If you want to learn more about Vietnam, its people, details and interesting facts, be sure to choose this tour! Speaking of lunch – it was very tasty and hearty!
We liked the tour, the guys – a married couple Alexei and Anastasia, very pleasant, positive. On motorcycles will show you not a tour of Nha Trang. They love Asia and know a lot about it. I recommend it!
We went with 9 people and children, we liked everything – and walking through the streets of Nha Trang with pictures of Vietnamese lifestyle, visiting a fishing village and tasting tincture of snakes, visiting local temples, traditional Vietnamese lunch, in the preparation of which we personally took part. The last point was the Temple of a Thousand Stairs, where half of our company failed to go up because of heat, well, those who have risen (rise actually just over 200 steps) are not sorry, a bonus – a cocktail of sugar cane with ice and lime. A round of applause for the guide Alexander, he's a great storyteller! Our hotel was not in Nha Trang, but in Cam Ranh, but at our request we had a shuttle from our hotel and back, so thank the organizers for that. We had an immersion in the real Vietnam!
We went on the "Da Nang Bridges and the Beauty of Mount Bana" tour. The excursion is excellent and amazes with its scale. The tour is very intense, but the time flies by. Especially impressed by the "Golden Bridge.
If you are in Nha Trang for a long time, it probably makes sense to allocate a day for Dalat, but you should keep in mind that the road takes about 70 percent of the time and is quite tedious, but picturesque. For me, the most interesting part was the drive to the La Viet coffee factory, where the coffee guru:) Valentin gave us a separate lecture on the processes of growing, roasting and making coffee. There you can also taste and understand the differences of different coffees. The rest of the program is interesting enough, but I am not sure that it justifies such a long trip.
On the tour were just the two of us with my husband. We liked it very much. Excellently thought out route of the tour. Thanks to the guide Alexander for his knowledge, erudition, immersion in material, a desire to listen to him more and more.