Rest with children in Pattaya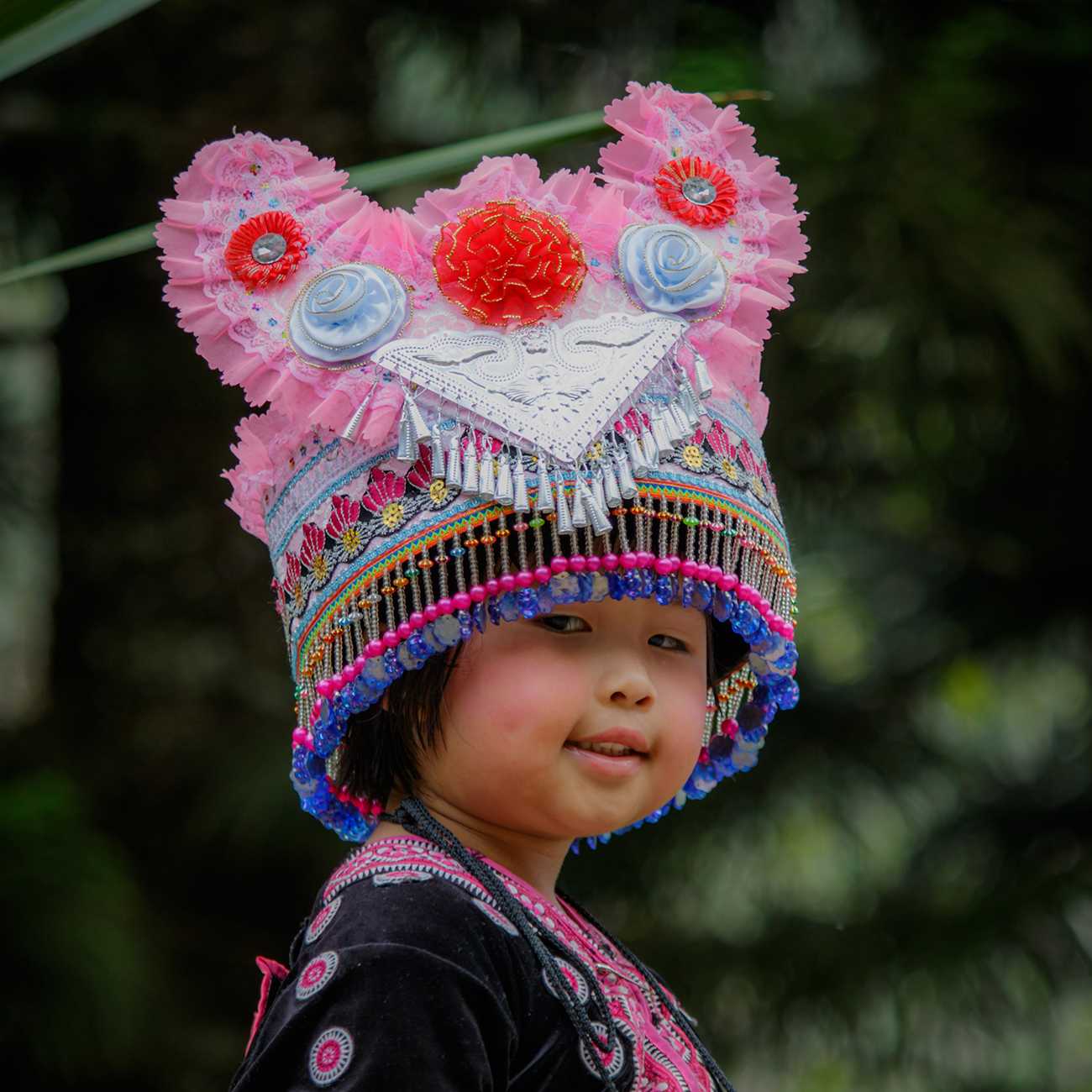 Doubt whether to go to Pattaya with children? We have lived in Thailand for almost 9 years and we are confident that the Thai resort is the perfect place for a family vacation. What is so good in Pattaya? Learn about the best hotels, entertainment and beaches.
Content:
Is it worth to go to Pattaya with children
If you choose where to vacation with children, you will not find a better option in Thailand than Pattaya. The resort has an excellent infrastructure, a lot of cheap food and affordable public transportation. Pattaya is convenient to get to from Bangkok.
In the city is easy to buy fresh fruits and vegetables, baby formula and purees, toys and care products for babies. In favor of safety is the fact that many Russian families have lived in Pattaya for years, and children gladly go to local kindergartens and schools.
A big plus in Pattaya is the tropical climate and more stable weather than on the islands. On the coast of the Gulf of Thailand, there are no strong storms, it is warm all year round, and the temperature of the sea water does not drop below +27 ° C.
In recent years, the authorities in Pattaya are doing their best to equip the resort for family vacations. And what about the sex industry? Do not worry – places for adults live their lives, and tourists with children – their own. These are two non-intersecting worlds.
The main disadvantage of Pattaya is that the sea is not clean. With very young children we advise to go to the islands, for example, on Ko Chang. School kids are another matter! Teenagers quickly get tired of a monotonous beach holiday. They want adventure and new experiences. In Pattaya, a lot of attractions for all tastes – you can go on an interesting excursion and easily reach the entertainment of Bangkok.
What about food? Will Thai cuisine suit a child? You should not think that all Thai food is spicy and spicy. Children love the traditional Thai breakfast – rice porridge with minced pork jok, chicken and rice cooked in meat broth Khao Man Kai, sticky rice Khao Niau, soup with vegetables and chicken Keng Pa Kai, omelet Khai Thiew, kebabs on bamboo skewers, freshly made juices and, of course, Thai sweets. If you do not want Thai food – dine at a restaurant that serves European or Russian cuisine.
Most tourists enjoyed their holidays in Pattaya with children.
Victoria: "The main advantage of Pattaya is that you can rest here on a budget. On arrival I was impressed by the warm air. A lot of excursions to the most beautiful places – there is plenty to choose from. This is the perfect place for kids.
svz_: "I personally like the area Jomtien. It is worth taking a condo, as there is an opportunity to cook yourself, and with children it is important."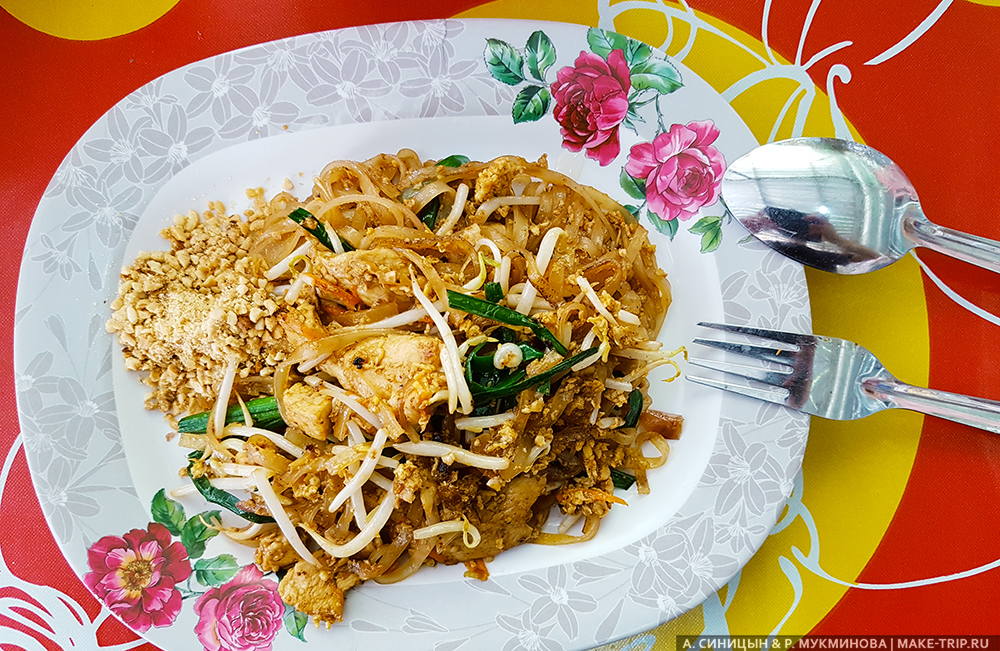 Be sure to try pad thai – a classic Thai dish, rice noodles with vegetables and sauce.
The best hotels in Pattaya for recreation with children
Pattaya is one of the world capitals of sex tourism, so there are many hotels only for adults. However, you do not have to look long – the resort has more than 1000 hotels and guest houses. Even in high season you will not be left without a roof over your head! We recommend hotels with good reviews of tourists, in which you and your children will be comfortable. Look for inexpensive tours for holidays with children on Level.Travel and Travellata.
Pinnacle Grand Jomtien Resort 4*. This hotel is located on the first line from the sea in the Na Jomtien area. The center of the resort is a 40-minute drive away. The area has everything you need for a relaxing vacation: a great restaurant, tropical greenery, playground, two large swimming pools and small pools in the villas.
Cosy Beach Resort & Spa Deluxe Wing 4*. The hotel is located in a quiet and peaceful area, 100 meters from the clean sandy beach. Right across the street are the market, stores and cafes. Tourists like polite and efficient service. Minus – to the beach you have to go down the mountain, which is not too convenient with small children.
Centara Grand Mirage Beach Resort Pattaya 5*. One of the best hotels for recreation with children in the North of Pattaya is surrounded by a luxurious tropical park. There is a shallow pool, game room and kids club. If you need a crib, it will be installed in the room for free.
Centara Grand Phratamnak Pattaya 5*. The hotel is located near Dongtan Beach. It was built recently, so the rooms are fresh and the technology is new. Choose a room in the enclosure or a family villa! The small Pattaya Park Beach Resort water park is a 15 minute walk away.
Royal Cliff Beach Resort 5*. A prestigious hotel with an excellent infrastructure is located in the center of the resort, near the sandy beach Cliff Beach. Swim in the sea, relax in the spa and take a private boat ride to the islands. Three shallow pools and a kids' club await the kids. You won't be charged for a child under 12 unless you need an extra bed.
Where to go in Pattaya with children
The sheer number of available activities for children of all ages is a major plus of a vacation in Pattaya. The resort has water parks, an oceanarium, a dolphinarium, Asia's best zoos, a lush tropical garden, original museums, a crocodile farm and three elephant villages. Every year something new is discovered in Pattaya. We are not homebodies, but even in a few years of living at the resort we did not have time to visit all the Pattaya attractions.
For entertainment and excursions in Pattaya you can spend a fortune, and you can spend a mere penny. The child will be happy to take a boat trip to the island of Ko Lan, ride an elephant, pet a little tiger cub, communicate with cats in the cat cafe and feed the squirrels on Dongtan Beach.
The Chinese beach on Ko Lana is very good.
Pattaya beaches for children
Exaggerate about the beaches do not! In Thailand, there are many places where the sea is much cleaner, so on vacation with children in Pattaya, choose a hotel or town house with a pool. Even if you'll be swimming at sea, a swim in the pool is always nice!
Pools are almost everywhere. Small water parks and water slides for children have hotels in Pattaya:
The cleanest beaches within the resort are on Pratamnak. One of the best beaches for holidays with children in Pattaya – Asia Beach, it is located near the hotel "Asia". Dancing Girl Beach and Military Beach are popular in the vicinity of the resort. Many families with children go swimming on Ko Lan. Everywhere you will find a sandy shore, gentle entrance to the water and warm sea. Learn more about the best beaches in Pattaya.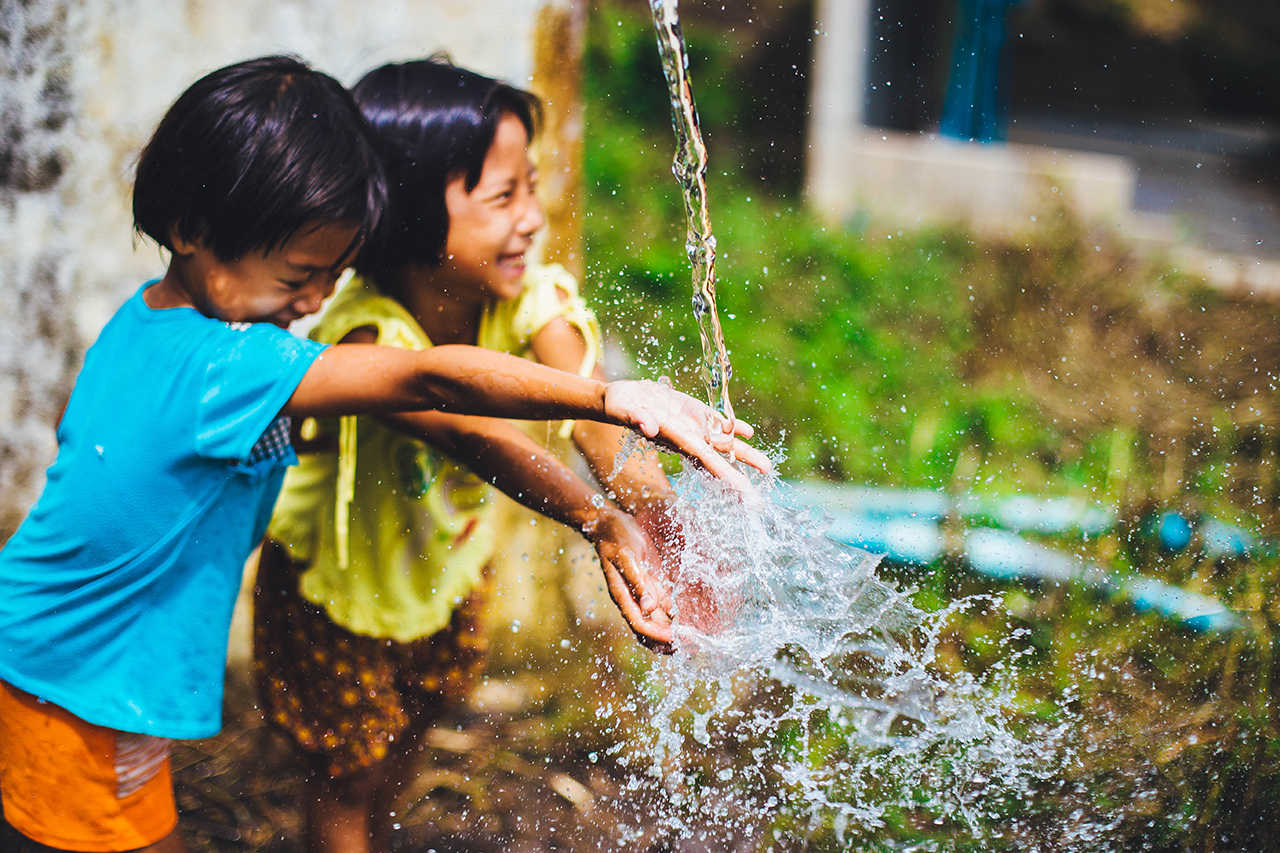 Holidays with children in Pattaya is better from mid-November, when the dry season begins. Photo: akeenster / unsplash.com.
Family hotels in Pattaya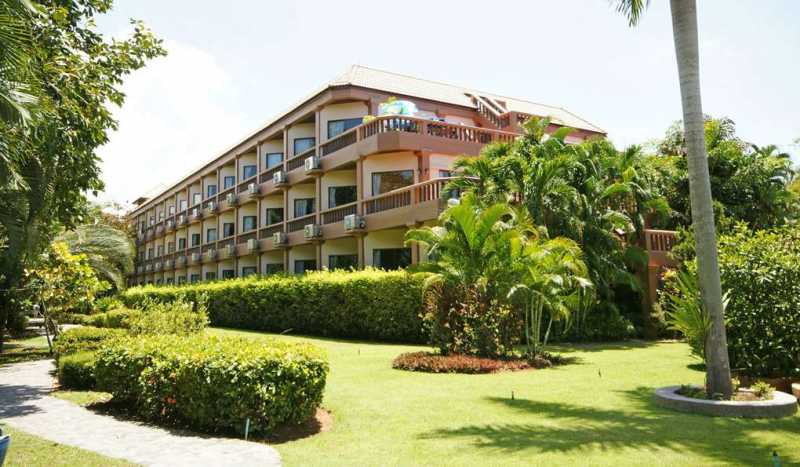 The hotel is not pompous, but boasts a large and very green area with a 3-story building and bungalow houses. Since Botany Beach is remote from the bustling .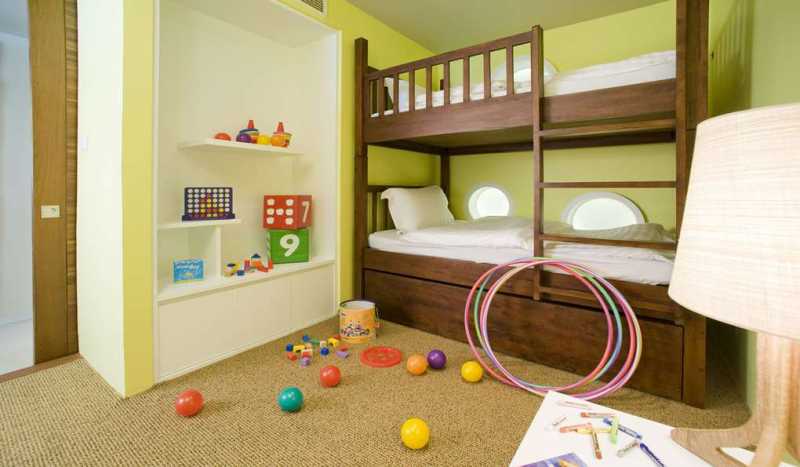 Large green area, spacious, fairly new rooms with good furniture, designed in the general style of the "Lost World", a lot of entertainment, serious security make .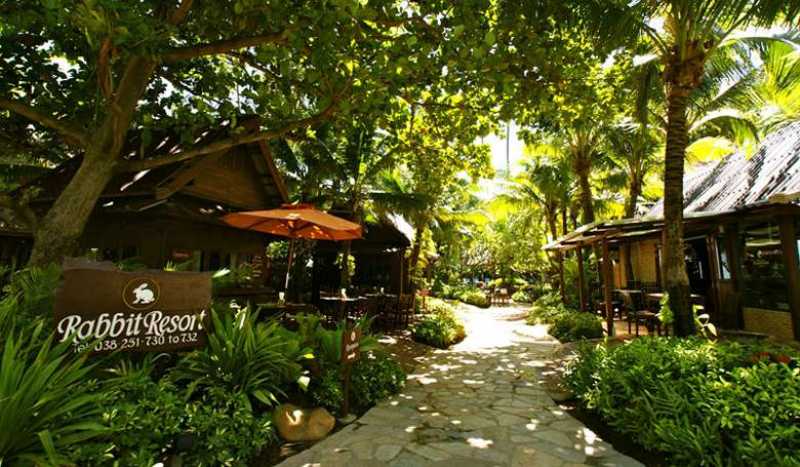 This hotel is recommended for both romantic couples and families with children. It is removed from the bustling center of the resort (10-15 minutes by tuk-tuk), located directly in front of .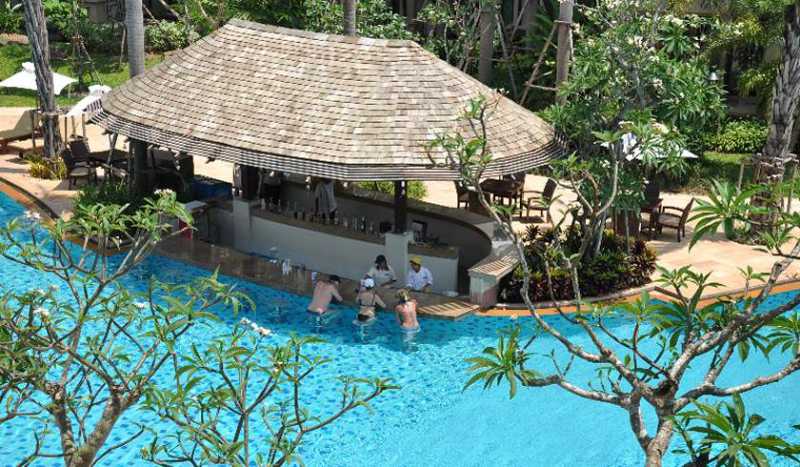 Thanks to a successful layout of the area, away from the noisy areas of Pattaya and an abundance of greenery, protecting against the noise from the road, it is especially good for a quiet beach .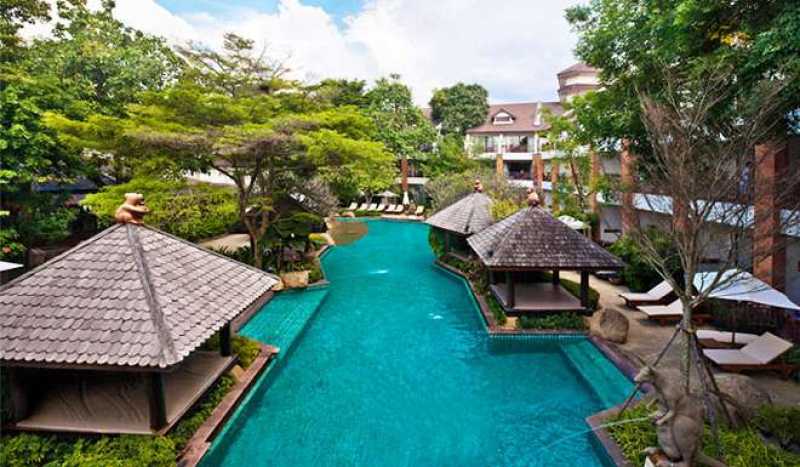 Hotel buildings are literally buried in green tropical forest, and renovated rooms with modern interior in Thai style at home cozy and comfortable.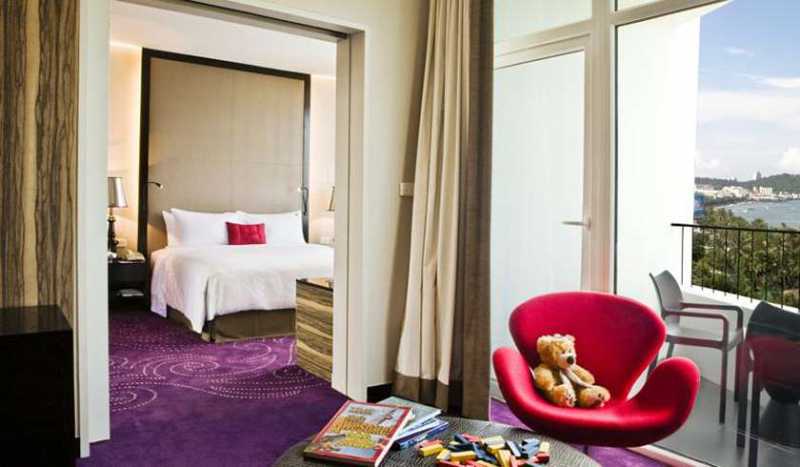 You only need to cross the threshold to understand – you do not get bored here, because literally everything, from the entrance to the building and the interior in the lobby to the design of rooms, .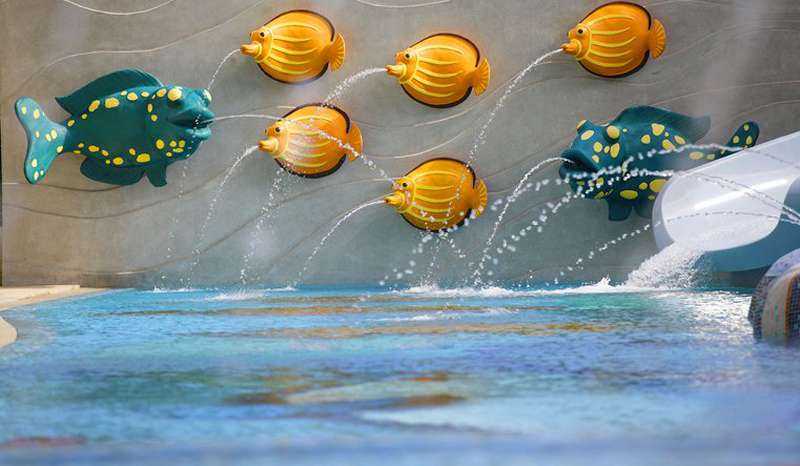 Holiday Inn Pattaya – clean and neat hotel with a beautiful panoramic pool and a separate multi-level pool with a water slide for children.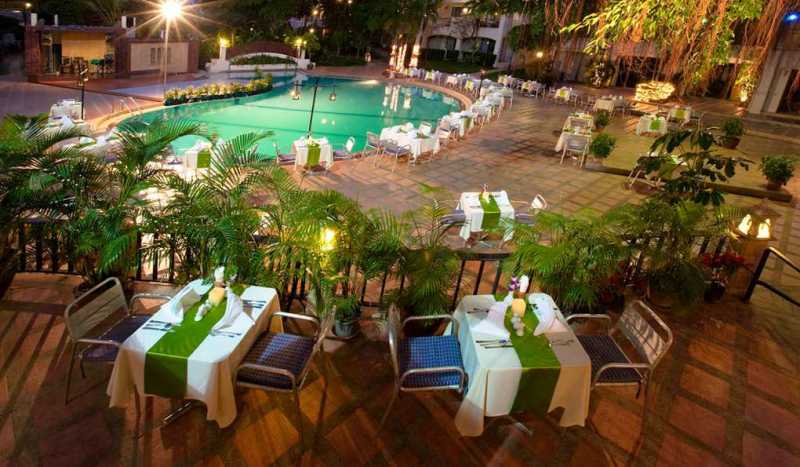 The resort is on the far edge of Jomtien Beach, so the sea is quite clear, especially in the morning hours. Own beach makes a visit to the beach is extremely .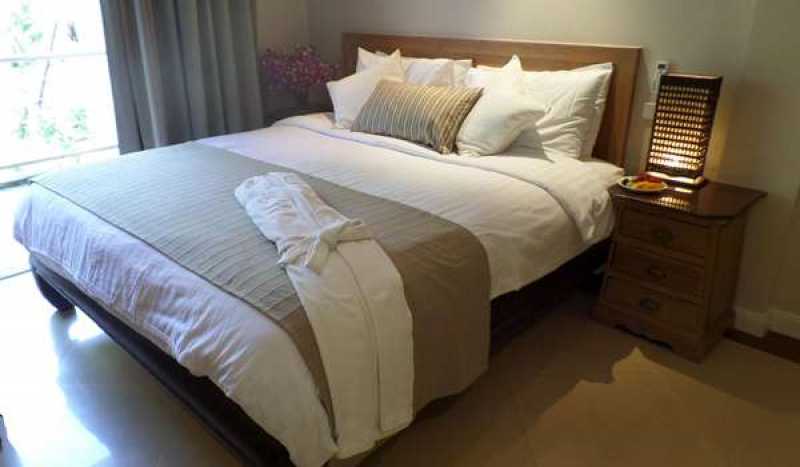 We recommend this aparthotel to families who plan to rent transportation and actively visit local attractions.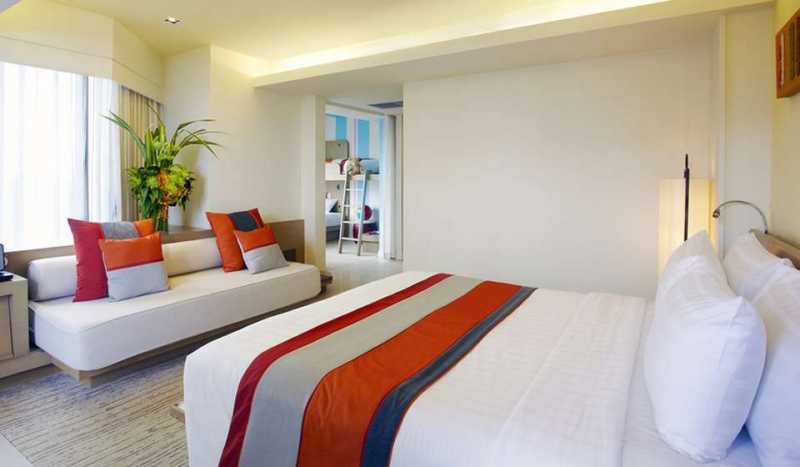 The hotel is suitable for a relaxing holiday with children. It has its own approach to children of all ages, and several children's clubs, shallow pool and special play equipment .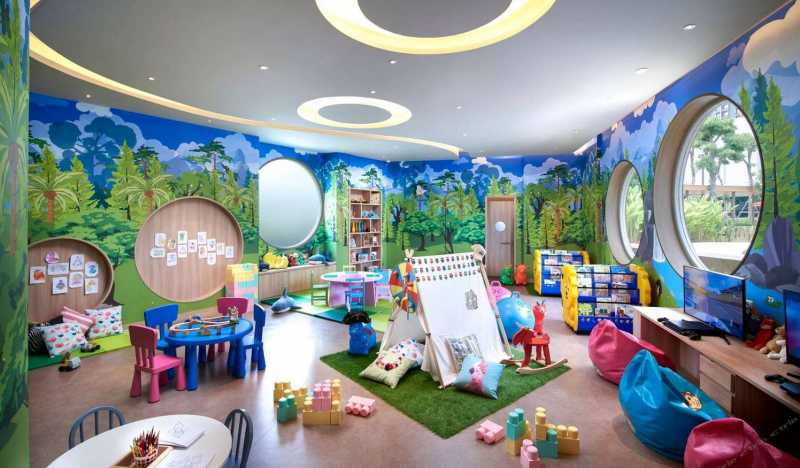 On the same territory as this hotel is a tower of 5-star Amari Ocean Pattaya, so vacationers have the opportunity to use the common infrastructure of the resorts. Sama .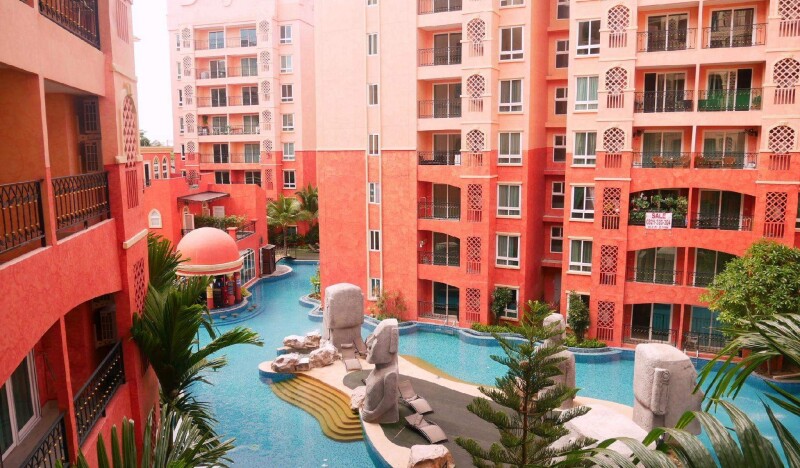 Seven Seas Resort Pattaya & Sofa bed apartment complex is 700 meters from Jomtien Beach and has a large green area with swimming pools .
Bright and bustling Pattaya resort is suitable for a family vacation if your child is a grown-up, and ready for not only beach activities, but also for educational and rich excursions to the exotic country. Family hotels in Pattaya are located throughout the resort, but it is better to choose a place away from the main streets and popular tourist spots, where the nightlife is too brisk. Hotels in Pattaya do not have their own beach, even if located in the first coastal line, so you should consider that all the guests sunbathe and swim on the many city beaches. Not that the coastal sea strip here – clear, but you can find a very good beach with clean sand, gentle ingress into the water, where it will be convenient for children of all ages to swim.
For a trip to Pattaya with a child leaves an unforgettable positive emotions, accommodation was comfortable for all members of the family, be sure to study the information in this section. It helps to make the right choice, taking into account all your wishes about the hotel location and the range of services. Photographs of room capacity and surrounding territory, tourists' reviews, information about how catering is organized, what entertainments are on the territory of the hotel, and how to get to the beach – all this will help to present the place of rest where you have chosen. Booking of hotels in Pattaya is better to do in advance, so after a long trip to Pattaya you can quickly make accommodation, have a rest from the flight and plunge into the whirlpool of resort life without a hitch.
Hotel prices in Pattaya
Family tourists tend to prefer inexpensive hotels in Pattaya, which for a relatively small fee is ready to offer a decent level of service, clean and comfortable rooms for a comfortable stay of the whole family. And such options to find on this Thai resort is not very difficult. Selected in the section three-, four-and five-star hotels guarantee a good holiday for every taste. Tourists with toddlers should note that many hotels in Pattaya do not provide a wide entertainment program for children, and children's meals can not be found in every hotel restaurant. But for older children is sufficient to make an adapted menu of dishes from "adult" cuisine. And the choice of entertainment for kids in the resort town is huge. In the vicinity of Pattaya are also world famous parks and the zoo, which will allow you to get acquainted with the nature and exotic fauna of this amazing southern country.
As a rule, hotels in Pattaya have a fairly landscaped area, but not everyone has a pool, playground or playroom. Prices for hotels in Pattaya can include breakfast, including the usual European buffet. You can choose a hotel where rooms are equipped with a kitchen, and cook your own food, especially since to find a supermarket in Pattaya – not a problem. But of great importance may be the proximity of the bus stop, because you will probably have to move around the resort frequently with a child.
Those who are not strapped for cash, you can recommend staying, for example, in Thailand's first themed five-star hotel or other hotels, "5 stars". You can count on excellent rooms with modern furniture, a lot of entertainment and even an impressive security. These options are just perfect for a vacation with kids.
The infrastructure of family hotels in Pattaya
If the beaches of Pattaya for you – not clean enough, you can pick a hotel with a pool. And, there are hotels even with a panoramic pool and a separate multi-level pool with a water slide for children. You can choose hotels with a mini-club, poolside animation, foam parties and other entertainment for the youngest guests. For older children and adults will be interested in kayaking, playing tennis, diving – all this is in the range of some hotels.
As for the room stock, among the options presented in the section, you will find both conventional rooms and rooms with two bedrooms, rooms with bunk beds, rooms equipped with a children's corner. You can pick up apartments in private hotels, room stock which is less than 10 rooms, which will ensure an absolutely "homelike" atmosphere.
Meals are also quite diverse. Five-star hotels offer their guests a huge selection of fruits, the menu includes cereals, vegetarian dishes, yogurt, pancakes and, of course, a variety of Thai, Indian, European cuisine.
Family hotels in Pattaya offer a huge range of opportunities to relax in full accordance with your ideas about comfort and the amount of necessary services. Hotels in Pattaya will not disappoint even the most discerning travelers and the real "nerds", the main thing – make the right choice.