Holiday in Phuket – tourist reviews 2022
For those going to Phuket, we have gathered in one place tourist reviews and information about holidays in Thailand in 2022 . Below you will find information about the weather, beaches, excursions, hotels, and prices in Phuket.
General tourist experiences in Phuket
Phuket Island is still the most popular destination for Russian tourists to vacation in Thailand in 2022. So why do Russians prefer this place to other Thai resorts?
Phuket has amazing beaches and excellent bathing and relaxation opportunities for the whole family, as evidenced by the numerous reviews of tourists who visited the island in 2022. The nature here is very beautiful – jungle, hills and small mountains, secluded blue lagoons and delightful beaches.
Many tourists prefer to vacation in Phuket because of the rich infrastructure:
the island has its own airport
A lot of shopping centers and stores.
There is entertainment for all tastes
Many good hotels (both five-star and budget).
Good reviews in 2022 tourists leave about the excursions in Phuket. Most of the excursions are trips to the beautiful uninhabited islands near Phuket, but there are also tours to other regions of Thailand. Prices for tours are quite affordable.
Holidays in Phuket and enjoy the nightlife – the main island beaches (Kata, Karon, Patong) are a lot of nightclubs, bars, discos, many of them – outdoors.
Before a trip to Phuket on your own, it is worth arranging insurance in advance, because treatment in Thailand is expensive. Compare prices for insurance in different companies with the service Cherehapa.
Photo: sunset in Phuket, Thailand
Reviews of tourists about the weather in Phuket
The tourist season lasts in Phuket from November to the end of April. At this time there is a perfect weather for a beach holiday: dry, rains are rare, the sea is warm, no waves. Because of the influx of tourists the prices for lodging and entertainment go up.
The rainy season is from May to October. During these months, it is more difficult to rest: the weather in Phuket is cloudy, it often rains (the heaviest – in September), swimming in the sea can be dangerous because of the large waves along the coast.
At the same time, there are many reviews of people who liked the rest in Phuket in the rainy season because of the low prices and lack of crowds of tourists.
The sea temperature is comfortable throughout the year:
Phuket Hotels
There are a huge number of hotels built in Phuket. Suitable accommodation can be found on any beach on the island, but most hotels are concentrated on the most popular beaches – Kata, Kamala, Karon and Patong.
Here are both luxury five-star hotels such as Hilton, Marriott and Radisson, as well as budget accommodation options, including first-line hotels.
On popular beaches, hotels are usually more expensive. If beach vacation – not the main purpose of your trip, you can stop near Rawai Beach or bay Chalong – swimming there will not be able, but prices for hotels are much lower.
Selection of good accommodation on the beaches of Phuket:
Reviews of excursions in Phuket
Excursions here are mostly island – to the neighboring islands of Phuket, many of which are uninhabited. The best reviews of tourists in 2022 get the following excursions from Phuket:
Islands Phi Phi (from 1300 baht)
Khao Lak region (from 1,000 baht)
Similan Islands (from 1900 baht)
J. Bond Island (from 1400 baht)
If you want and have money, you can go on excursions to other regions and even countries – Bangkok, Samui Island, Kuala Lumpur (Malaysia), Singapore.
In Phuket itself, too, many attractions, entertainment and interesting places, where you can go as part of an excursion or on your own. We especially recommend visiting the rope park "Flight of Hannuman" and the Tiger Zoo.
Photo: J. Bond Island near Phuket
Sea and Beaches
During the holiday season, the sea in Phuket is excellent – in their reviews, tourists note the clean and warm water, lack of waves, good conditions for swimming.
Beaches in Phuket a lot, they are all different – choose according to your needs and feedback from friends who were already in Thailand. Many beaches are suitable for holidays in Phuket with children.
Video about the beaches of Phuket:
| | | |
| --- | --- | --- |
| Good infrastructures, lots of tourists | Cleanest sand and sea | For your vacation with kids |
| Karon Kata Patong | Freedom Nai Harn Mai Khao | Kamala Kata Noi Knighton |
Tourist reviews of prices in Phuket in 2022
Prices for dinner for two in a good restaurant in Phuket start at 600-1000 baht. In the restaurants of a smaller rank to eat for 100-200 baht per person, and in the local cafes food will cost only 40-50 baht.
In supermarkets now prices are about the same as in Russia. There are cheap fruits, including exotic (mango, dragon fruit, rambutans).
Negative reviews about high prices in Phuket I have not met – in general, all tourists in 2022 are quite happy with the cost of recreation in Thailand.
Do you like it in Thailand? What feedback about your holiday in Phuket in 2022 can you give to other tourists? Your information will be useful for those who are just planning a trip to Thailand.
What tourists say about holidays in Phuket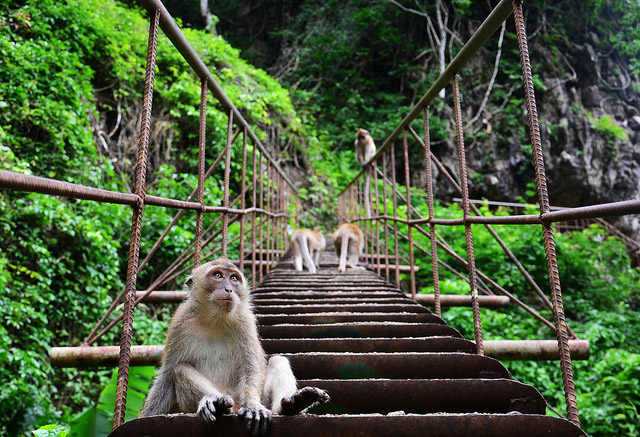 We have collected reviews about holidays in Phuket: pros and cons, tourist tips, hotel and food prices in 2022. Useful information from experienced travelers and holiday lovers in Thailand.
Phuket is the largest island of Thailand, washed by the waters of the Andaman Sea. It is extremely popular with tourists and travelers who come here for the winter: there are evergreen forests, mountains, comfortable climate. Vacationers enjoy the views of endless sandy beaches and turquoise water, with tropical fruit trees like mangosteens, bananas, papayas, and others stretching along the roads.
In this review, we'll share with you our knowledge of Phuket vacations and helpful reviews from other tourists.
Search for last minute tours on Level.Travel and Travelata services – they will find the best deals among different tour operators. Want to save your money? Read our 7 rules for buying tours online.
Where to look for cheap tickets? Use the Aviasales search engine – it compares prices of all airlines. See also our tips on how to look for cheap airline tickets and how to fly to Phuket cheaply. In addition, independent travelers will be useful to read information about low-cost airlines in Thailand.
Contents:
General impressions of tourists about the island
What are you happy with? Without exception, all travelers in their reviews admire the beauty of the island. There are magnificent nature reserves with exotic plants and animals, well-groomed beaches. In terms of cultural life is interesting Phuket-town, where you can see simultaneously several cultures – Buddhist and Chinese temples, Muslim mosques. Many, usually women, as a souvenir take away an orchid as a reminder of a wonderful vacation.
What are the discontents? Of the disadvantages travelers noted underdeveloped public transport and lack of pedestrian zones. Transport runs until 6 pm, which imposes some restrictions on self-traveling tourists, so many rent motorcycles.
On a side note: order a transfer from Phuket airport to the desired beach on the island – it will come in handy, as public transport on this route, you can say, there is no, its functioning is prevented by the cab drivers' lobby.
If you're going to Thailand on your own, you'll find our helpful tips on visas, budget flights, prices, accommodations and weather helpful.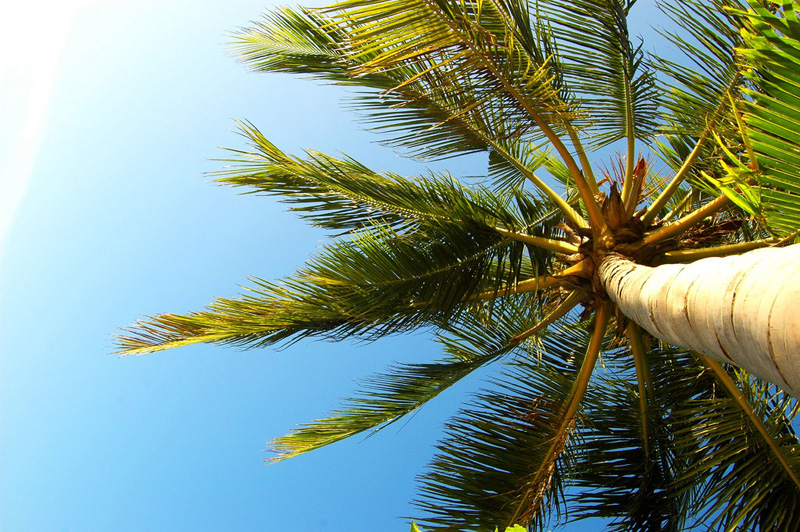 (Photo: Mike Behnken / flickr.com / CC BY-ND 2.0 license)
Phuket Hotel Prices – 2022
Hotels on the island are located on the shore or a little further away – in the settlements. Hotels closer to the center of the island are rarely chosen, in which case you will have to drive to the beach.
Accommodation prices in hotels in Phuket depend on the category of the hotel and its location. In general, the choice of housing is good, a lot of inexpensive options with excellent ratings and reviews of tourists.
Prices for hotels in Phuket for the season 2022 (room for two):
1* – from 450 rubles
2* – from 650 rubles
3* – from 850 rubles
4* – from 1200 rubles
5* – from 2500 rubles
We recommend you to search for hotels, apartments and villas on the popular service Rumguru – there you can find very cozy accommodation at any price! Take a walk through our selection of the best hotels in Phuket with its own beach.
Best Hotels in Phuket according to Traveller Reviews
Negative reviews of hotels in Phuket are few and far between, most tourists are happy with the level of service and value for money.
Thus, good reviews deserve hotels Peach Blossom Resort 4 * and Karon Sea Sands Resort 4 * on Karon Beach – close to the beach, there is a shuttle service, on the territory – stores, pools and so on. Large clean rooms and exotic fruit daily.
Sungthong Kamala Beach Resort Phuket 3 star hotel is located on quiet Kamala Beach. The area is surrounded by palm trees, the hotel is ideal for a romantic and family vacation. The staff does not speak Russian, only English. The food at the hotel is a bit pricey, although the quality is excellent.
Baan Krating Phuket Resort 3* on Rawaiya Beach is an inexpensive and cozy hotel for a secluded vacation. Small villas are located in the shade of forests, each room has its own private terrace. Breakfast is European, dinners are expensive, but you can go to a cafe nearby. Not a lot of people, has its own private beach. But for entertainment you need to go somewhere special – this hotel is for those who like a quiet and relaxing holiday without noisy activities.
Prices for food in Phuket – 2022
According to reviews of tourists comparing the island with the mainland of Thailand, the prices here are higher, although the food is very affordable and of good quality – a tasty lunch can be had on average from 200 to 650 baht in a restaurant. You can eat in the makashnitsa is much cheaper – from 30 baht per dish.
A cup of coffee will cost about 75 baht (in a cafe for Thais – about 30 baht), a bottle of beer – 50-60 baht. Fresh fruit and vegetables are pretty cheap (cheaper than in Russia, but more expensive than elsewhere in Thailand). In general, our compatriots assessed the local price level as quite acceptable.
The fishing industry is well developed on the island, here you can buy any seafood – squid, crabs, shrimp – at ridiculous prices. The cost of a dish in a fish restaurant is about 200 baht.
For those who do not like Thai food, you can buy ready-made meals in supermarkets – very decent and cheap – or go to institutions of Russian and European cuisine. But the most budget way is to eat at small cafes for locals and night markets. Get acquainted with the prices in Bangkok, Pattaya and Phuket in order to have an idea of how much to budget for food in Thailand.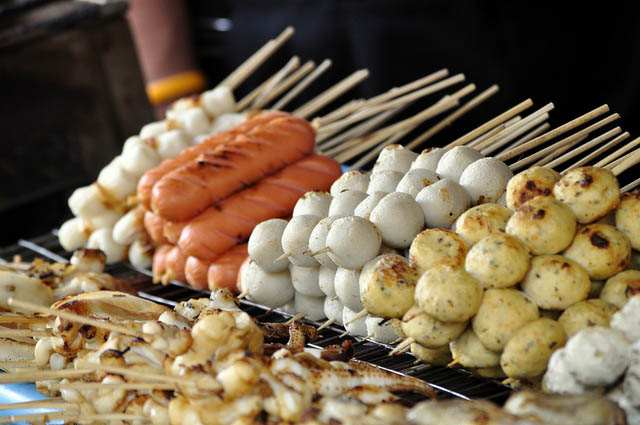 (Photo: Roving I / flickr.com)
Reviews of tourists about the weather in Phuket
The climate of the island is favorable for recreation all year round. There is no extreme heat, the locals harvest twice a year, and travelers have the opportunity to buy tropical fruits. May is the hottest month – the temperature rises above +33. +35 ° C, the rainy season begins, February is the driest month.
December
In December the weather in Phuket is often unpredictable, the heat dies down, it is fresh, the waves do not interfere. The water is +28 ° C, daytime temperatures are +31 ° C.
January – February
В январе и феврале разгар сезона, очень тепло и сухо: +31°С днем, море +28°С — замечательное время для отдыха на острове, правда, слишком много туристов. Погода в Таиланде зимой >>
March – May
In spring, the island gets hotter, +32 ° C during the day. The water is slightly lower by a couple of degrees. In the shelves appear cheap fruit. In April, the weather in Phuket, according to feedback from tourists, can already begin to deteriorate and rebuild for the rainy season. In May, the number of rainy days increases, raining mostly at night.
July – August.
Summers are hot, humid and windy with temperatures reaching +32°C during the day and up to +25°C at night. Most of the rain falls at night, with brief showers of 20-30 minutes during the day, so the island is visited even during the unpopular summer months. Learn more about the weather in Thailand in June, July and August.
September to November
В сентябре, октябре и ноябре, по отзывам, на Пхукете очень тепло, +30. +31°С днем. Ливни могут быть ежедневно, но при этом солнца все равно много. Купанию могут помешать сильные волнения на море. Погода в Таиланде осенью >>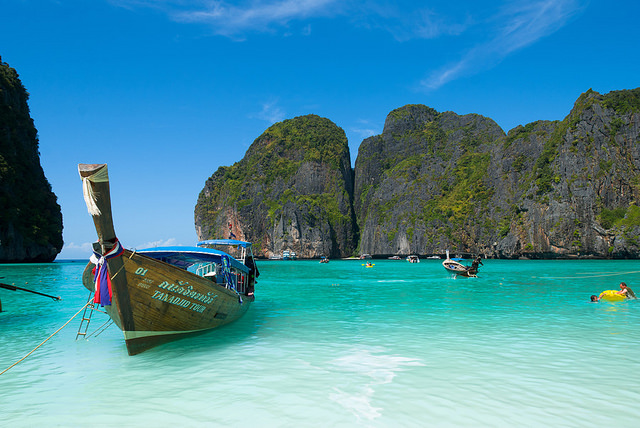 (Photo: Lutz536 / flickr.com)
Phuket's beaches: tourist reviews
On the beaches of Phuket there are not many umbrellas and sun loungers, everywhere clean and soft sand, you can easily get by with a towel. Sea urchins are not here, so special shoes are not required. Entrance to the sea is usually gentle and comfortable. The most popular beaches are Patong, Karon and Kata, although vigilant tourists have found their shortcomings everywhere.
Patong
Patong is sure to please those who love nightlife and entertainment: there are many clubs, cafes, inexpensive hotels. Patong has beautiful sand – floury and silky, with sequins. The beach itself is beautiful, but crowded and dirty in some places, normal rest interfere with standing boats and water scooters on the beach and constantly scurrying vendors. The water is clean, beautiful azure color, but closer to the rainy season becomes cloudy, there is quite a lot of trash. According to feedback, on Patong in the left side of the beach flow out some sewage with a bad smell, and many have no desire to swim there at all – this is why the bulk of people relax in the center of the beach and on its right side.
Karon
A very long – several kilometers – clean beach with clear water, located 20 km from Phuket Town. According to feedback from tourists, hotels on Karon are not very numerous, and they are all located across the street from the beach, the distance from the hotel on the first line to the beach – 300 meters. In the northern part of the beach there are more entertainment venues and cafes, in the south it is quiet and peaceful, a good choice for holidaymakers with children.
Tri Trang
A small secluded beach near Patong – 20-30 minutes walk or 5 minutes by bike. In translation the name of the beach means "crystal clear". Casual tourists are few, usually on this beach rests the inhabitants of the hotel Tri Trang Beach Resort. The beach is clean, wide, the water is clear, the only disadvantage – the strong tides.
Very beautiful small sandy beach, the main attraction is a small island Poo nearby. You can get to the beach from two sides, the center is blocked from the road by a huge hotel area. The water is warm, almost no waves, very good entrance to the water. According to reviews, on the beach Kata rest interfere with fishermen who spread nets on the shore, sometimes a car can pass.
Kamala .
Another quiet and clean beach in Phuket, wide and not too crowded. The most popular is the middle part of the beach, where all water activities are available, there are showers and toilets. There is no nightlife here.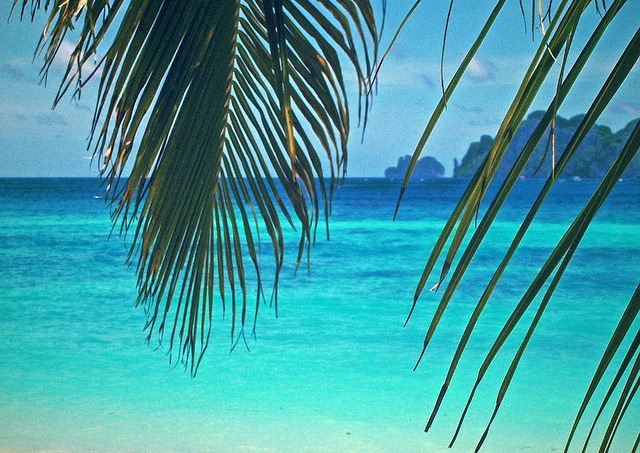 (Photo: Paul D'Ambra – Australia / flickr.com)
Reviews of excursions in Phuket
Judging by the reviews, Phuket offers several basic options for excursions:
Trips with visits to the zoo, butterfly park, temples and museums, nature reserves.
Marine – with entry to neighboring islands for swimming and photo shoots.
Entertainment – shows and more.
There are also children's programs and extreme tours – the choice of tours is quite great. You can buy them both from your tour operator, and on the spot. Prices are reasonable, although some tourists, comparing the island with other regions in Thailand, the program seemed too simple, not corresponding to expectations and price.
Approximate prices for tours in Phuket in 2022:
Trip to the islands of Phi Phi and Kai with a Russian guide for 1 day – from 1400 baht per person, for two days and overnight – from 3500 baht per person.
Excursion to James Bond Island with a Russian guide – from 1100 baht per person.
Islands of Krabi on a speedboat – from 2300 baht per person.
Elephant ride in Khao Lak – from 1000 baht per person.
ATV rides: 1 hour – 1750 baht, 2 hours – 2500 baht.
Rafting – from 1300 baht.
In: What to bring from Thailand as a gift to friends and relatives.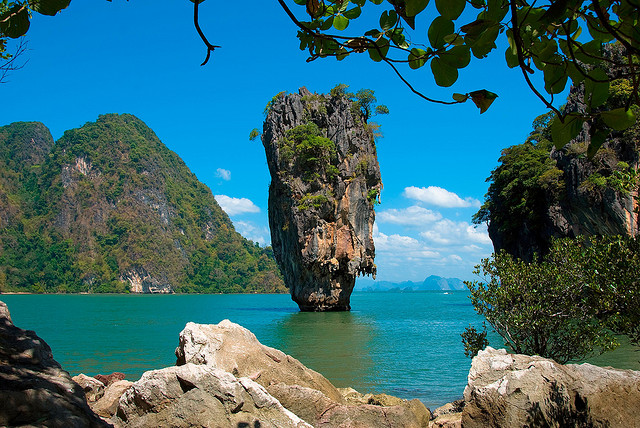 Useful travel tips about holidays in Phuket
If visiting the beach is not the main purpose of the holiday, it is safe to stay in the historic center (Phuket Town), where there are stores, cafes, museums, but the beach will have to travel by bus, tuk-tuk or cab, which can both catch on the spot and book in advance, including the airport. For fans of parties and entertainment tourists recommend Patong Beach – according to reviews, it is the noisiest resort on the island.
Excursions to Buddhist temples are very popular here, so it is important to remember the rule – go inside barefoot, knees and shoulders should be covered.
Цель большинства экскурсий — продать туристам товар подороже. Поэтому опытные путешественники советуют ничего не покупать во время турпоездок, в любом магазине это будет стоить дешевле в 1,5-2 раза. Обман туристов и безопасность в Таиланде >>
It is better to eat in small establishments aimed at the local population – it is cheaper, tastier and more authentic. We recommend to buy fruits and vegetables at markets or in supermarkets. When buying you can bargain: the more you buy, the greater the discount.
As you can see, the rules and recommendations are very simple. Phuket – a great place to rest, and most tourists are happy to visit this island again. Personally, we vacationed in Phuket twice, having spent a total of about two months there. If you doubt which is better – Phuket or Pattaya, read our detailed review of these two resorts of Thailand.