Holidays in Sri Lanka with children
Is Sri Lanka suitable for holidays with children? What pitfalls await tourists on the island? We tell you about the features of a vacation with a child and choose the best resorts, beaches and hotels in 2022. We give tips and reviews of tourists. Plan your vacation and arm yourself with our tips!
At first glance, it seems that Sri Lanka – a paradise on earth. The natural conditions of the island allow you to relax all year round: the local climate is determined by the influence of the monsoons, and when it rains in one part of the island, in another – a wonderful warm weather. Especially many tourists arrive in the winter: European resorts are already cold, and the island is +30 ° C, warm and sunny. However, something is important for tourists to know before the trip, so as not to be disappointed.
Contents:
Features of holidays in Sri Lanka with children
Despite its recent start in the tourism business, Sri Lankan resorts are quite adapted for a beach holiday with children. There are family hotels with swimming pools, quality food and helpful staff. The local population is characterized by an amazing friendliness and smiling.
Beaches. There are many sandy beaches in Sri Lanka, but it is not easy to find a safe place with a good bottom and calm water. According to feedback from tourists, for many vacationers with children this is a big minus. Sometimes there are waves in the ocean that can knock an adult off his feet, so the kids often flounder in the hotel paddling pools with chlorinated water – and the children are safe, and the parents feel calm.
(Photo: indi.ca / flickr.com / CC BY 2.0 license)
Food . There are no problems with food for a child on the island. Local cuisine is not rich in refinements, but also does not sin with excessive use of spices, as is common in Southeast Asia. Hotel restaurants have long been focused on the tastes of European tourists. Fruit in Sri Lanka in abundance, lots of pastries and ice cream, quality dairy products, so children love it here.
Vaccinations . There's no need for special vaccinations, but it's better not to move in the bushes with tall grass – there could be snakes. Will useful repellents, as mosquitoes in the evenings pestering. It's best to stay away from palm trees with coconuts on beaches – heavy fruit can fall down and seriously injure.
Miscellaneous. The ocean poses a great many dangers – it does not tolerate frivolity, and most accidents in the water because of the high waves. Vigilance is required when dealing with animals, especially monkeys, who snatch food and phone right out of his hands, and can scare a child.
(Photo: Dhammika Heenpella / Images of Sri Lanka / flickr.com / CC BY-NC 2.0 license)
When to go
Holidays in Sri Lanka with children can be at any time of the year, it's just important to know when and where it's best to go. The piercing winds and low temperatures can not be afraid of: the coast is always warm, with an average air temperature of +30 ° C and water temperature of +26 ° C. The south-west of the island is relatively dry in winter and spring, but in summer it is hot and humid, and the ocean rises high waves. On the northeast coast, the weather is just the opposite.
Be sure to take sunscreen – even on inclement days there is a high risk of burns. If you plan a trip to the mountains, you should take a warm blouse, as in winter it can be cold up to +10 ° C.
The best resorts and beaches for children
Despite the fact that the beaches of Sri Lanka have almost a thousand miles, comfortable places for recreation with children are not so much. Popular resort Hikkaduwa child-friendly – there are almost always waves that conquer the surfers, and on the beach recreation crowds of young people of varying degrees of sobriety.
The most peaceful places for family vacations are Unawatuna and Bentota. Unawatuna is located in a lagoon surrounded by a double coral reef, with a depth of no more than 6 meters. A little spoiled by the landscape is a narrow shoreline – only 2 meters, but the water is almost always smooth and children can splash with adults without any fear. Unfortunately, everyone on the island knows about this beach, and on weekends it's just crowded.
(Photo: lakpuratravels / flickr.com / CC BY 2.0 license)
Bentota is a favorite destination for romantics and honeymooners, but families with children love to vacation here, too. Bentota is appreciated for its well-developed infrastructure, wide long beaches and modern hotels with a high level of service. The resort offers all kinds of water activities, plenty of cafes and stores. In high season there are always a lot of holidaymakers.
A very picturesque beach with shoals and reefs in Dikvella. This place is notable for the largest statue of Buddha on the island and a bustling colorful market, working near the beach. And if you don't mind spending a few more hours on the road after an exhausting flight, you should go to the modest town of Trincomalee. It's a resort with nice beaches and beautiful architecture, but because of the proximity to the airport it is not too popular with tourists.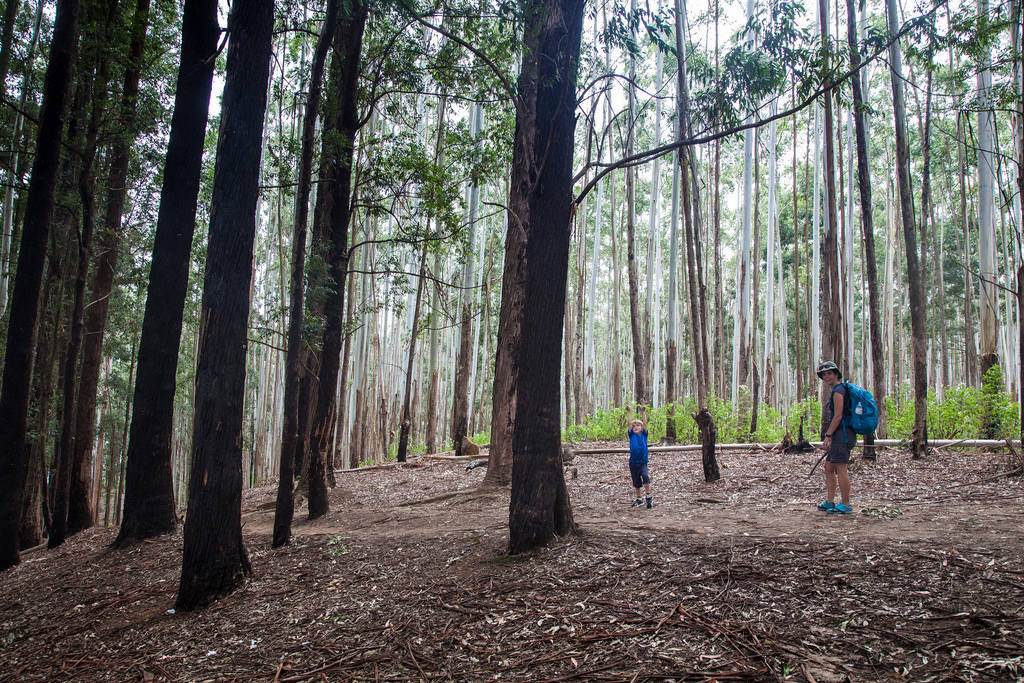 (Photo: Yodod / flickr.com / License CC BY-NC-ND 2.0)
Best hotels for vacationing with kids in Sri Lanka – 2022
Check out our selection of the best 3, 4 and 5 star hotels in Sri Lanka – they're great for a comfortable vacation with kids. Also, choose a good and inexpensive hotel with the selection below.
Independent travelers are advised to search hotels on the service Roomguru.ru. It will help you find the lowest price. Don't know how to use it? Read our tips on how to book a hotel inexpensive.
Look for last minute offers at Level.Travel and Travellata – they will find the lowest price among all tour operators. Want to save money? Read our 7 rules for buying tours online.
Holidays with children in Sri Lanka: travel reviews
Reviews about holidays in Sri Lanka with a child are contradictory. There are difficulties with the road – not all adults can easily withstand many hours of flights, let alone children. Rather, will have to pass the test of acclimatization, sunburn and banal poisoning. Tourists are advised not to drink the local water, as well as always keep a pack of wet wipes for hand disinfection.
Lankan nature is beautiful, but given the difficulty of choosing a beach and insidious waves, one can't help but wonder if it is worth enduring a long flight for the sake of such a pleasure. It is unlikely that the baby under 6 years old will be able to appreciate the beauty of Buddhist temples and ancient ruins. He can be interested only in elephants and turtles, and a hotel with a pool can be found somewhere else. But if the difficulties do not scare and your children are as curious as their parents, then do not hesitate with your choice – the mysterious Sri Lanka is waiting for you.
Undecided whether to vacation with children in Sri Lanka? Check out our selection of countries for vacations with children abroad. Find out also about holidays with children in other similar resorts: Goa, Thailand, Vietnam.
Sri Lanka with kids, where to go? Resorts, beach and hotels
When planning a trip to a tropical country, any parent is interested in the safety of the child. Is it possible to visit the island of Sri Lanka with children, where to go, what resort to choose, hotels for holidays with children, weather, medicine and other things that first arise in the head. The question is reasonable, and here you will get answers to everything that interests you.
For those who don't want to read the article in full, a brief list of resorts:
Unawatuna.
Mirissa.
Hikkaduwa (National Coral Reserve).
Maravilla, Bentota – with older children.
Tangalle (Run Lakhmi beach paradise).
Holidays in Sri Lanka with children – a great idea, it does not matter how old the child. Young families often travel with 1-year-old children, and even with infants, while not feeling any discomfort. You can meet and expectant mothers who are not embarrassed rounded belly – it does not prevent a full vacation. The main thing to know that you are in complete safety.
In Sri Lanka, as in many Asian countries, a special attitude towards small children. Sri Lankans and Lankan women love to play with children, carry them in their arms, treat them to goodies – and it doesn't matter if it's their own child, a neighbor or a complete stranger kid. Increased attention is always given to "white" children, sometimes this interest causes surprise or hostility from tourists and other guests of the island. Although it is worth noting that the Lankans give their smiles to children and their parents quite sincerely, this friendliness is typical for most of the population of Ceylon.
Flight. Travelling around the island with children
The flight from Moscow and many Russian cities, as well as the flight from Kiev or Minsk takes about 8 – 10 hours. Sometimes it is a direct flight, more often with one connection. A long flight can be tiring for parents and children, who find it hard to fall asleep in a new, noisy place. Once you arrive on the island, you still have to drive to the resort town, which can also take anywhere from 1 to 5 hours. However, the impressions upon arrival are so pleasant, bright, that the difficult road does not scare and ceases to be a valid argument "against". Once you are in Ceylon, you always want to come back.
To travel long distances around the island is most convenient to rent a car or a cab. For short distances suitable tuk-tuk, and more adventurous tourists rent a scooter (moped) and ride around the island with children on a bike.
There are 24-hour bus stations in major cities, where you can buy a ticket for a day or night bus in the right direction. Also in Ceylon works the railroad, the train with a child is quite comfortable to travel.
Sri Lanka with children is quite comfortable, especially when the route and transport is planned beforehand.
Where to go? Beaches for children
The first thing to do is to understand what exactly you want to see on the island: go to the mountains, to see tea plantations, to visit an elephant nursery, a safari or a botanical garden, or maybe you want to choose a quiet beach holiday and spend your free time at the ocean? There is no small choice, there are beaches for children, you just need to carefully study the information.
If you choose the second option, then resorts such as Hikkaduwa, where there is a lagoon without waves (National Park) and other places within the city with a calm ocean and small waves – in Hikkaduwa there are always many visitors with children.
Unawatuna is ideal for a family trip: the beach is small, fine white sand, gentle descent to the water. The ocean is clean and the water is warm. Among all the beaches in Sri Lanka, Unawatuna is considered the most suitable for life with children.
Also good places for swimming in Mirissa. Here often come for a beach vacation as a family.
In season, the ocean is calm and in Maravilla. The island of Sri Lanka with children in this part of the country will seem incredibly calm, measured, and to some boring.
Negombo – this resort is more suitable for holidays with older children. The water is warm, the waves are small, but the approach to the ocean is sharp – just a couple of meters – depth, not suitable for very young.
If you flew or are going to Sri Lanka in the summer, this time of year is the season in Trincomalee. When the ocean is raging in other parts of the island, Trincomalee is the perfect time for a nice, relaxing vacation.
What else is fun for the very young and older kids?
A turtle farm, elephants and elephant nurseries, a zoo, a botanical and spice garden, wildlife safaris, and mountains.
Although, according to family traveler reviews, the ocean is always the greatest delight!
Climate, season.
Tropical – and that says it all. Upon arrival on the island immediately surprised by the humidity (53% to 93%), the first few hours it is difficult to get used to the humidity, sometimes it seems that all things and things around soaked in water. But surprisingly, after a few hours the peculiarities of the climate cease to be noticeable. Moreover, the moisture helps to tolerate the heat.
What else is surprising? Lots of sunshine. It can already be very hot at 9 o'clock in the morning, and it peaks at 12 o'clock in the afternoon. This, of course, does not apply to the mountainous region of Ceylon.
On this basis, it is worth knowing that on a trip must take a hat, T-shirts (not T-shirts), lightweight clothing made of natural material. As well as sunscreen. It wouldn't hurt and an umbrella, not a beach umbrella, but the usual one, to move around the city.
Get used to the sun gradually, avoiding peak hours. The best time to visit the beach or take a long trip around the island is early morning (wake up before sunrise) or after 4pm. The sun goes down at 6:30 pm.
Sri Lanka: vacation with children for a long time, wintering
Wintering in Sri Lanka is very popular. Families rent a villa for a long time and live on a tourist visa for 3 to 6 months. With a child of 1, 2, 3 years – always fun and interesting to spend time on the ocean, choosing coves and lagoons suitable for swimming with the kids – no waves or currents.
International College
The older children can be sent to an international kindergarten or school, which teaches children from around the world. One such school is located in Galle, near the popular beach resort of Hikkaduwa. There is also a school in Colombo.
Safety. What to watch out for.
Snakes and spiders. Holidays in Sri Lanka with children is considered safe. There are no dangerous snakes or spiders (only deep in the jungle, where tourists do not reach). To 100% exclude the possibility of being bitten, make sure that children do not play in thick bush or near composts, garbage cans. No such cases have been reported, but safety is paramount.
Water and food. Water from wells and purchased water is clean, we have never heard complaints from tourists who caught intestinal infections or poisoned by water or food on the island, unlike in neighboring India. The only downside – spices: in local cafes all dishes are spicy, which usually can not eat not only children, but also adults. In cafes oriented to visitors can order lunch without any spices. For safety reasons, ask what water is used to make cocktails and ice for them.
Ocean. The only danger is the ocean. During a storm, strong waves can form, which pick up sand from the bottom. On such days, not only children, but also adults are not recommended to swim. You need to make sure that the child, playing, does not come close to the water, as a strong current can knock the baby down.
Currents are also a threat. A battering current or rip current is dangerous because it occurs spontaneously. This topic concerns not only children, but every person on earth. It does not matter if you have chosen to rest on the ocean, a rip current can be in the shallow Sea of Azov. To understand what it is and know the precautions, read more on Wikipedia https://ru.wikipedia.org/wiki/%D0%9E%D1%82%D0%B1%D0%BE%D0%B9%D0%BD%D0%BE%D0%B5_%D1%82%D0%B5%D1%87%D0%B5%D0%BD%D0%B8%D0%B5.
Reviews
If you've visited the resorts of Sri Lanka with children – leave your feedback: were you comfortable, what difficulties you encountered, what you liked and what you didn't like.