Rest with children in the Dominican Republic.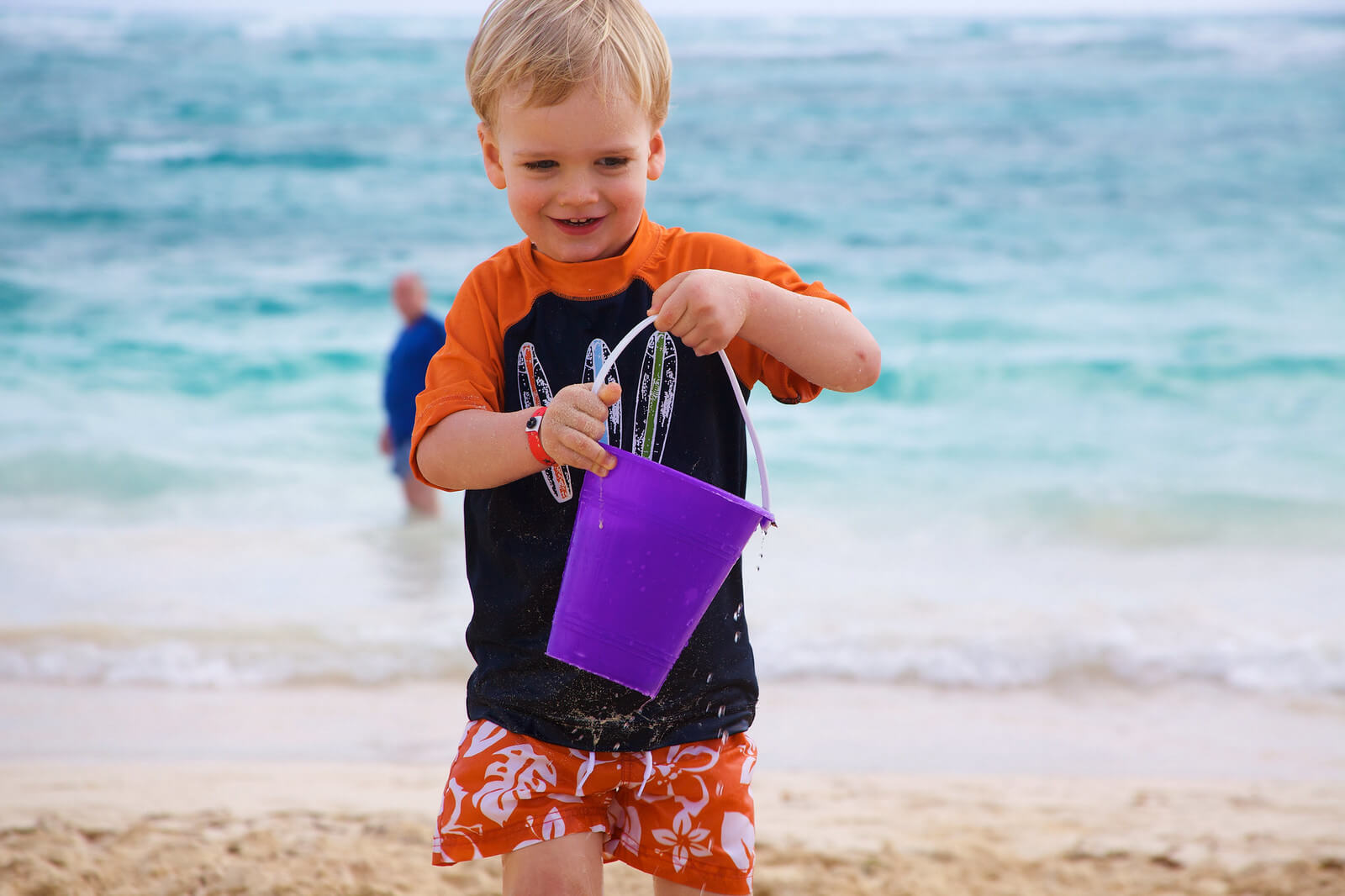 What can the Dominican Republic offer for vacationers with children? What resorts to choose? We tell you about the nuances of a family vacation and the best resorts and hotels in 2022, according to tourists.
A sandy beach with white sand, clear turquoise water and palm trees – a typical landscape for the Dominican Republic. There is a lot of entertainment for adults and children: blue whales, underwater caves, boat trips. And everything would be great in the Dominican Republic, but fly far – not everyone dares to take a twelve-hour flight with a child.
Features vacation with children in the Dominican Republic.
It seems Dominicans are the happiest people in the world: they never rush anywhere. Such a frank desire to please as in Turkey, they are not. Moreover, before booking a hotel worth clarifying whether they take guests with children. Some do not accommodate or make special reservations within the hotel, where children are not allowed. Such hotels are oriented to adult tourists and create the most comfortable conditions, protecting them from the noise and shouting.
Beaches in the republic are often without amenities, not everywhere there are cabins for changing and toilets. Coast is periodically cleaned, but there are outright neglected areas, totally unsuitable for recreation. However, in the Dominican Republic is an excellent all-inclusive hotels for recreation with children – with clubs, animation, babysitters and teachers. Such complexes have their own beaches and piers, but water parks and mini-zoos are less common. Staff is predominantly Spanish-speaking.
Among vacationers with children are popular excursions. It is better to travel by bus or take a cab, avoiding the car rental – local drivers drive as they please. In Punta Cana you can see dolphins, sea lions and sharks. One popular family excursion is considered a trip to the Samaná Peninsula. Blue whales appear in local waters from January to March, and tourists are encouraged to see these amazing animals in their natural habitat.
What to do with the kids? Go to the zoo. Tickets to the Manatee Zoo at the Punta Cana resort are $35 for adults and $20 for children ages 2 to 12. The National Zoo in Santo Domingo is $5. The colonial city of Santo Domingo is convenient for the whole family to explore on the Chu Chu tourist train. Tickets are $12 for adults and $7 for children under 12.
With kids, visit Ocean World, the largest water amusement park in the Dominican Republic, near Puerto Plata. A day pass costs $69 for adults and $54 for children ages 4 to 12.
(Photo: BRJ INC. / flickr.com / CC BY-NC-ND 2.0 license)
When it's best to go.
The climate in the Dominican Republic is humid tropical – year-round temperatures of +29°C or higher, water +26. +29 ° C depending on the season, relative humidity 80%. From May to September it is the rainy season, humidity rises to 90%, July and August are dangerous because of typhoons. From December to April the weather in the Dominican Republic is dry and sunny, ideal for beach holidays with children.
Best resorts and beaches in the Dominican Republic for children
Of all the resorts in the Dominican Republic, Boca Chica and Punta Cana are the most suitable for families with children. Charter flights from Russia fly to Punta Cana, so many parents with young children prefer this resort. The first coast line is occupied by five-star hotels, some of them are located on the shores of the Caribbean Sea, some – on the shores of the Atlantic Ocean. The areas of expensive hotels are always protected, for children there are swimming pools, parks, playgrounds. If you get bored with the beach, you can take a ride in an adventure park Ocean World, look at dolphins and other sea creatures.
Some of the best beaches in Punta Cana are in the Bavaro region . According to reviews, this is the most suitable place in the Dominican Republic for holidays with children: here the coast is protected from waves and predatory sharks by a large coral reef, and the sea is always clean and calm. The sand is so white that almost does not heat in the sun, and a chain of palm trees along the coast gives holidaymakers saving shade.
Boca Chica is a southern resort located near the capital city of Santo Domingo. It is also considered one of the best Dominican resorts in the Caribbean for vacations with young children. It is convenient to get to – the airport is 12 km away, many hotels are all-inclusive. Local beaches shine with fine white sand, and the sea is shallow and calm, without waves – a protective ring of coral reefs affects. Some island beaches can be reached barefoot in the shallow waters.
(Photo: Roozbeh Rokni / flickr.com / License CC BY-NC-ND 2.0)
Best hotels in the Dominican Republic for vacations with kids in 2022
The prices for holidays in the Dominican Republic in 2022 are as follows: in the fall tour "all inclusive" for two with accommodation in a 3-5* hotel for 7 nights from Moscow costs from 100 thousand rubles, in winter – from 130 thousand rubles. For such an expensive destination this is the usual price. Package tours can be found from 80 thousand rubles for two people (Boca Chica, 3*).
We have chosen some of the best family 4 and 5-star hotels for holidays with children (based on tourists' reviews and hotel ratings) in the popular resorts of the Dominican Republic. They are all-inclusive, on line 1 or 2, and have activities for kids:
Grand Palladium Punta Cana Resort & Spa 5* with mini, baby and junior clubs. Search tour →
Sirenis Punta Cana Resort Casino & Aquagames 5* with kids and adult waterparks! Search tour →
Grand Bahia Principe Turquesa 5* in Punta Cana for vacation with small children. We will visit Grand Bahia Principe Turquesa 5* in Punta Cana, but it's a long way to the beach (1 km). Search tour →
Majestic Elegance Punta Cana 5* . Search tour →
Don Juan Beach Resort 3* in Boca Chica. Search tour →.
If you are traveling alone, we advise you to look for hotels on the service Roomguru.ru – it will help you find the cheapest price. Do not know how to use it? Read the instruction on how to book a hotel inexpensively.
If you prefer to vacation by reservation, we recommend searching for the last minute offers at the services of Level.Travel and Travelata – they compare the offers of 120 tour operators, and therefore are able to find the perfect option. It is possible to buy a trip online, which is very convenient. Want to save your money? Study our 7 rules for buying tours online.
Holidays in the Dominican Republic is predominantly beach, children will spend a lot of time in the sun and in the water. Photo: pippocarlot / Depositphotos.com.
Reviews and travel tips
The Dominican Republic is a great place for a family vacation with children. Beautiful nature, luxurious beaches with palm trees and white sand, there is no need for special vaccinations and visas. But there are some difficulties – not all children easily tolerate a long flight, because of the time difference is confused day and night. Journey better plan for two weeks, so that the child has time to adapt and acclimatize.
Holidays in the Dominican Republic is mainly beach, children will spend a lot of time in the sun and in the water, so be sure to use a cream with high protection and put a child in a panama. You should not drink local tap water. Experienced tourists recommend using purified water even for hygiene procedures and fruit washing.
It is better to take individual excursions, even if it will be more expensive. As reviews of tourists, the organization of such activities often limp, and wait half a day with a child in the bus, while everyone will be collected at the hotels – not the most pleasant experience. If you dare to go alone – be careful and watchful, especially with money and valuables.
Dominican Republic with children: where to go in 2022, which hotel to choose
Photo Leonardo Rossatti / Pexels
The Dominican Republic – miles of sandy beaches contrasting with transparent water of incredible shades. Flying here with a child is a good idea. We will tell you all about holidays in the Dominican Republic with children, where and when it's better, which hotels have water parks and activities for children, and where you can go on excursions and not get tired.
Content
Dominican Republic with a child – when to fly better
For a vacation with a child, you always want to choose the perfect season without any weather surprises. Warming sun and calm sea, but without the heat and rain for the whole day. When is the best time to vacation in the Dominican Republic with children?
Photo photosforyou / Pixabay
Officially high season in the Dominican Republic from November to April . It is during these months – not very hot, the humidity is lower. Water in both the Caribbean Sea and the Atlantic Ocean keeps the heat of a hot summer and warms up to +27. The weather is suitable for both beach holidays, and for excursions. It rains too, but less than the rainy season from May to October.
Definitely good weather from November to December: gentle sunshine and warm, warm water. Enjoy all the days on the beach, enjoy your holidays in the Dominican Republic and stock up on vitamin D as a family.
In January and February the weather conditions are often unpredictable – there can be wind and with it cloudiness and waves in the sea. The air during the day warms up to +26 +28, but because of the wind is noticeably cool, a jacket will come in handy. The temperature changes at night are also noticeable. At this time, the best resorts to choose are those on the Caribbean coast (Baiaibe, Boca Chica), where there is no strong wind and it's always warmer.
In March and April the weather is excellent again, so feel free to plan a vacation in the Dominican Republic with children at this time.
Photo by Luidmila Kot / Pixabay
Is it worth flying in other months? You can vacation with children in the Dominican Republic all year round. Although the period from May to October is considered the wet season, but it's not exactly the rainy season like in Asia. There can be more rain, but they almost do not interfere with a beach vacation. What you need to consider when planning a vacation in the Dominican Republic with children during this period:
High humidity. Not all children and adults can tolerate the heat and stuffiness;
Algae. Summer is more likely to algae on the beaches of the Dominican Republic.
hurricanes. From August through September, hurricanes and gale force winds are possible in the Caribbean. And although usually strong hurricanes bypass the Dominican Republic, but it is impossible to predict for sure.
To check the cost of tours to the Dominican Republic on your dates by all tour operators is most convenient on the website Travelata . We usually book through this agency, it comes out very profitable. And then there are promo codes:
AFU300Lucky – 300 rub discount on a tour of 20 thousand AFU500Lucky – 500 rub discount on a tour of 40 thousand AF1000Lucky – 1 000 rub discount on a tour of 60 thousand
What resorts are better to stay in the Dominican Republic with children
In the Dominican Republic there are resorts for all tastes, but what is suitable for a holiday with a child? Where to relax – at sea or on the ocean?
Photo by Luidmila Kot / Pixabay
First of all, it is important to decide on the coast. Resorts on the Caribbean Sea (Baiaibe, Boca Chica, Juan Dolio) are located in the south of the Dominican Republic and are considered the most suitable for holidays with children. There is a shallow entrance, shallow depth, no waves and no seaweed. Ideal conditions to spend the whole day on the beach. But on the other hand, a small selection of hotels. It's kind of nice, but very quiet, so you should not expect any special entertainment.
Photo by Luidmila Kot / Pixabay
Choose a hotel in a resort village of Bahiaibe near La Romana, where there are good beaches and it will be comfortable for small children. The hotels have a relaxed atmosphere and are much quieter than in Punta Cana. White sand, shallow and calm waters of the Caribbean Sea – kids will love it.
The resort of Boca Chica is also on the Caribbean Sea, but located closer to the capital Santo Domingo. This is a popular place for families where children can safely splash in the shallow water. The beach here is as if designed for children's leisure, the sea is shallow, warm and without waves.
But the hotels here are very budget – the situation and the territory is modest, the food is monotonous, there are few entertainments. On the beaches a lot of local, colorful atmosphere, but not all tourists like it. And they write about the sewage, which just stagnate in a natural lagoon near the beach Boca Chica. It is better to pay a little extra, but choose another, more prosperous resort – Bayahibe or Punta Cana.
Photo by Luidmila Kot / Pixabay
The popular Punta Cana is already on the Atlantic coast. The beaches are very beautiful, it's hard to put into words the feeling when you are there for the first time. But the ocean is not as calm as the sea. On some beaches noticeable waves that can interfere with swimming. Older kids though, the waves are a lot of fun.
Photo Leonardo Rossatti / Pexels
In general, Punta Cana is good for holidays in the Dominican Republic with children of all ages – both babies and older children will be comfortable here. Here are the main advantages of the resort:
The airport is close by, which means that after a long flight you will quickly get to your hotel.
Beaches with white sand (with children is better to choose a beach in the area of Bavaro, there is a gentle bottom, low waves and white sand, which is not heated even in the heat).
In Punta Cana are the best hotels, aimed at recreation with children in the Dominican Republic – with animation, water parks, mini-clubs, children's menus.
There are many activities for children and outside the hotels – parks, dolphinariums, surfing schools.
Best hotels in the Dominican Republic for a comfortable stay with children
Rest in the Dominican Republic with children, where is better, in what hotel? Choose 4* and 5* hotels and make no mistake. Most family-oriented hotels in the Dominican Republic have:
Children's clubs with interesting activities, workshops, and games. You can leave your child there and he or she will be under the care of tutors. Often there are special clubs for teenagers, where they can occupy their leisure time and socialize with their peers.
children's playgrounds for toddlers, where you can climb and swing on the swings.
Children's pools with water slides or even their own water parks.
children's animation. Children are not bored in such hotels – every day there are morning exercises, movement and sports games in the hotel or on the beach, quests, evening theater shows, children's parties, discos for toddlers and teens.
Special children's menu in restaurants. Although on the buffet in a good restaurant you can always find a suitable and healthy food for a child – porridges, soups, simple dishes of meat or fish, vegetables and fruits.
For very young children there are cribs and playpens, high chairs, strollers, baby-sitting service. There are places where you can heat bottles. Expensive hotels offer a buffet for babies with jarred baby food of famous brands.
We've compiled the top hotels for family vacations, taking into account the recommendations of tour operators, tourist reviews and opinions of experts living in the Dominican Republic.
Sirenis Punta Cana 5* (Punta Cana, Uvero Alto Beach) This hotel is located on the Uvero Alto Beach, the furthest from the center of Punta Cana. The beach is semi-wild, as there are few hotels here. A coconut grove stretches nearby and gives natural shade, there you can hide from the sun if it is too hot. The sand on the beach is yellow, golden. Entrance to the water is gentle, but it quickly begins to deepen. And there are often waves – the Atlantic Ocean in all its glory. Sun loungers on the beach a lot, enough for everyone.
Photo Grand Sirenis Punta Cana Resort Casino & Aquagames / Booking.com
The food is praised, especially the delicious ripe fruit and fruit freshes. There are plenty of places to grab a bite to eat yourself or to feed a child who's hungry or doesn't want to get out of the water.
And then there's the water park, where you can spend the whole day!
Hotels RIU chain (Punta Cana, Arena Gorda Beach) Riu Palace Bavaro 5*, Riu Palace Punta Cana 5*, Riu Bambu 5*, Riu Naiboa 4* All hotel chain is located on the beach Arena Gorda, just above the popular Bavaro. The beach is amazing and wide with white soft sand, water of incredible colors and tall Dominican palm trees. Algae on the beach is rare, but waves are.
Iberostar Punta Cana 5*, Iberostar Dominicana 5*, Iberostar Bavaro 5* Another famous hotel chain on the beach is Arena Gorda. Imagine the picture – incredibly beautiful ocean, cool and clean sand. There are always waves, both children and adults have fun on them.
The complex consists of four hotels, which have a huge common area. All immersed in greenery – a continuous botanical garden with numerous paths. The pond has flamingos, ducks, geese, herons, turtles and fish. In the pool overlooking the ocean and covered with palm trees pleasant to bask if suddenly the beach wind rises. It is very convenient that there is a separate restaurant near the pool and beach, you can have lunch there.
On the territory of Iberostar Bavaro is a children's water park, stylized as a pirate ship with slides. It is small, but children under 10 will definitely enjoy splashing about there. The main pools have a gentle entrance, which is also convenient for children.
Grand Memories Splash 5* (Punta Cana, Arena Gorda Beach) Again, Arena Gorda Beach. Hotel Memories is a little further away, and there is a train with carriages to the beach. The kids love these rides. You can also walk to the beach, the road goes through a nice park with birds and turtles. The hotel is famous for its Grand Memories Splash water park with a cascade of pools, jacuzzis and water slides. Both children and adults will love it.
The hotel has plenty of entertainment for all ages: a children's club, where you can leave your child under the supervision of teachers, daily afternoon and evening shows for children and mini-discos. Competitions and contests, magic tricks and theatrical shows will be organized so you won't get bored.
Occidental Caribe 4* (Punta Cana, Arena Gorda Beach) This good budget hotel is also located on the beautiful Arena Gorda Beach. The beach is Blue Flag rated, it really is one of the best in Punta Cana. There is almost never algae, so they do not spoil your vacation. From the sun you can take shelter in the shade of palm trees – just sit and enjoy the ocean. There are waves, but children are happy to swim, most importantly – do not leave them unattended.
The territory of the hotel is small, but very cozy. There is even a small water park for kids. One of the pools and part of the beach – without animation, so that there is always quiet and plays live music in the evenings. Entertainment of course there is also for children and adults. The hotel has a lot of positive feedback, and guests often return to it to spend their next vacation in the Dominican Republic.
Barcelo Bavaro Palace 5* (Punta Cana, Bavaro Beach) The hotel is located on the most popular beach in Punta Cana – Bavaro. The beach is good for children because it is covered with soft white sand and has a gentle approach to the sea. There are noticeably fewer waves here thanks to the coral reef, but there is occasional seaweed, which they try to clean up quickly. Bavaro is often crowded, but if you walk a little to the left along the beach, you will find yourself in a quieter environment. It's always deserted and feels like you're alone with the ocean. Along the reef you can snorkel, and if you're lucky, see starfish or turtles.
Photo Barceló Bávaro Palace All Inclusive / Booking.com
The Barceló Bavaro Palace is like a whole city with its own infrastructure, suitable also for children. The hotel has a large green area with flamingos and peacocks and 2 water parks (free and paid).
We have plenty of entertainment, shows and activities take place every day with almost no break. In the evenings, periodically arrange a disco for teenagers with delicious soft drinks. Especially cool here on holidays – at Christmas and New Year.
Bahia Principe chain (Punta Cana, Bavaro Beach) Grand Bahia Principe 5*, Bahia Fantasia 5* A family resort in the Bavaro area with tropical gardens and a huge territory, on which there are several hotels of different price categories. There is a small water park for kids, which is available for all holidaymakers of Bahia Principe hotel chain. There is a gorgeous big pool next to the beach with an area for toddlers. But it's not the only one, there are many pools.
Photo Bahia Principe Grand Turquesa – All Inclusive / Booking.com
Do you like animation? It's on the level, as in all good hotels. In the morning there are games on the beach, yoga and dance classes. In the afternoon the entertainment program moves to the pools. In the evening, after the show at the hotel, you can go for a walk to the central square of all the hotels of the Bahia chain, there will be a continuation of the fun.
Photo Bahia Principe Grand Turquesa – All Inclusive / Booking.com
The area of the hotel chain is very large. You are sure to find an activity to your liking. Choose from golf courses, tennis courts, soccer field, basketball and volleyball court, play area for children. You can walk endlessly, or you can get around in electric cars. There is a cozy corner of tropical nature with a pond, mangroves and wild birds.
The hotels really have excellent facilities for children of all ages. For infants equipped with round the clock baby stations, where you can heat bottles with food, something to cook and even take diapers. The hotel Bahia Principe Grand Bavaro came up with a whole scouting program for children 6-12 years old.
Iberostar Hacienda Dominicus 5* (La Romana, Bayahibe) One of the best hotels on the Caribbean coast, ideal for families. The sea here is the biggest plus – warm, clean, calm, shallow, there are corals inhabited by fish. Beach lovers will be fine here – it's nice to spend the whole day on the beach and not get out of the water.
Photo Iberostar Selection Hacienda Dominicus / Booking.com
Walks around the hotel grounds are enlivened by tame peacocks, ducks and flamingos. Children are entertained well: activities take place either in the hotel's own building or outside – everyone is dressed in bright vests and a few chaperones are sure to be present. The hotel also comes up with daily activities for adults.
As you can see, there are many hotels for a vacation with a child in the Dominican Republic and for any budget. Most hotels are "all inclusive," and that, you must agree, is a big plus.
Excursions worth visiting with a child
Yes, there are many hotels in the Dominican Republic that will be fun and comfortable for children during the holidays. But if you want more of an experience, then go on an excursion. Here is a list of places and attractions that will diversify your vacation in the Dominican Republic with children. Where can you go?
Manatee Park in Punta Cana (Bavaro), an exotic contact zoo. The park will appeal to nature lovers and of course to children. Imagine the pleasure of walking next to iguanas, flamingos, toucans, crocodiles and seals to the trill of many parrots.
Be sure to check out the dolphinarium in the park, where you can swim with dolphins and be charged with positive emotions for a long time. Every day there are interesting performances for children, and Russian-speaking guide will tell you everything.
Get to the park can be on their company bus-truck, find out in the lobby of your hotel schedule and the route.
Dolphin Dolphin Explorer in Punta Cana, where dolphins, rays, and seals live in their natural environment. You can come here with a child of any age – the little ones can pet the dolphin by the side, and older children are happy to swim with him in the same pool. In the area of Bavaro is Dolphin Island Park – a boat will take you to Dolphin "island" where you can swim with dolphins, and snorkel in the pool with stingrays and sharks (for children over 110 cm). The experience is incredible!
Dominicana is a turquoise sea and impressive ocean, endless beaches and special tall palm trees. It's always warm and sunny, plenty of fruit and a constant desire to enjoy life. Some people think that this is the place for romance and recreation couples. But the Dominican Republic with children is also good . Be sure to take them with you, such a vacation will benefit everyone!
Have you been to the Dominican Republic? Share your impressions of the trip, as well as ask questions in the comments!
Want more interesting articles about the Dominican Republic? We advise to read: