Holiday tips in Tunisia.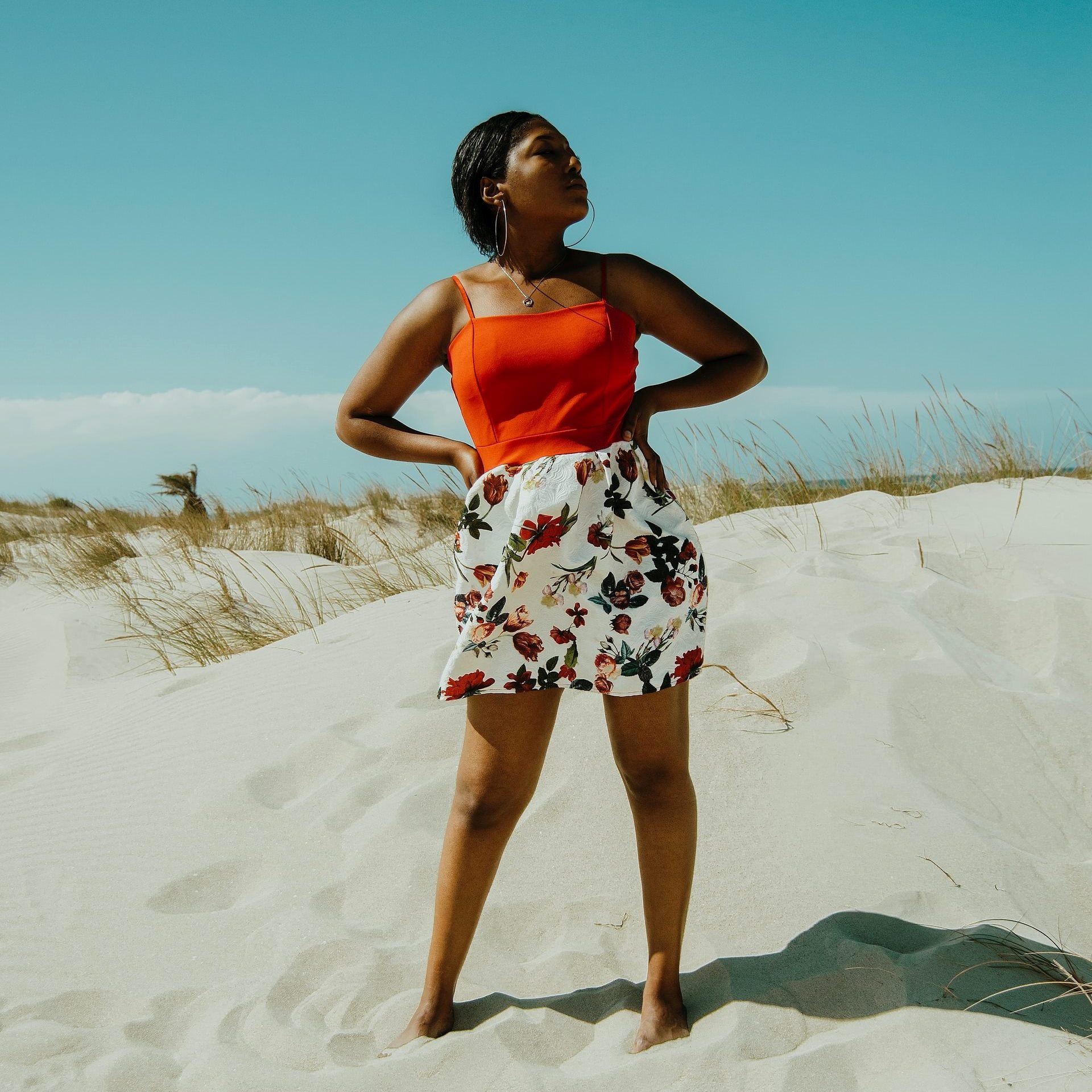 White sand, date palms, hot African sun, wide beaches and comfortable all-inclusive hotels have earned Tunisia the love of tourists. According to reviews, this country is also attractive special color of the East, beautiful landscapes, ancient monuments and ruins. Russians like it because of the low prices and visa-free regime. Let's see what tourists think about holidays in Tunisia!
Search for last minute tours on services Level.Travel and Travelata – they will find the best deals among different tour operators. Want to save your money? Explore our 7 rules for buying tours online.
Content:
The best time to rest in Tunisia
When is the best time to holiday in Tunisia in 2022? According to tourist reviews, thanks to the subtropical Mediterranean climate, you can come all year round. Even in winter, when the sea water is too cold for bathing, Tunisia is visited by lovers of windsurfing and sightseeing tourism.
Lovers of sandy beaches advise to go rest until late spring, because during the May holidays the water is still not warm enough. Holidays in Tunisia in the last decade of May and in June most tourists like already. At this time the coast is not too hot, and in the evenings there is a pleasant coolness.
According to feedback from tourists to holiday in Tunisia in July and August should go only to those who can tolerate the summer heat well and are not afraid of high prices. Families with young children will be too hot. Also note that during the peak tourist season, the resorts are filled to capacity.
The autumn months are chosen by parents with children, the elderly and those resorts for whom the health condition contraindicates too hot climate. According to feedback from tourists, especially nice holiday in Tunisia begins in mid-September and lasts until the end of November. Then the weather on the coast deteriorates, and the cold season sets in. The sea storms, it becomes cold for swimming, and only fans of windsurfing and lovers of going to the Sahara come to rest in Tunisia.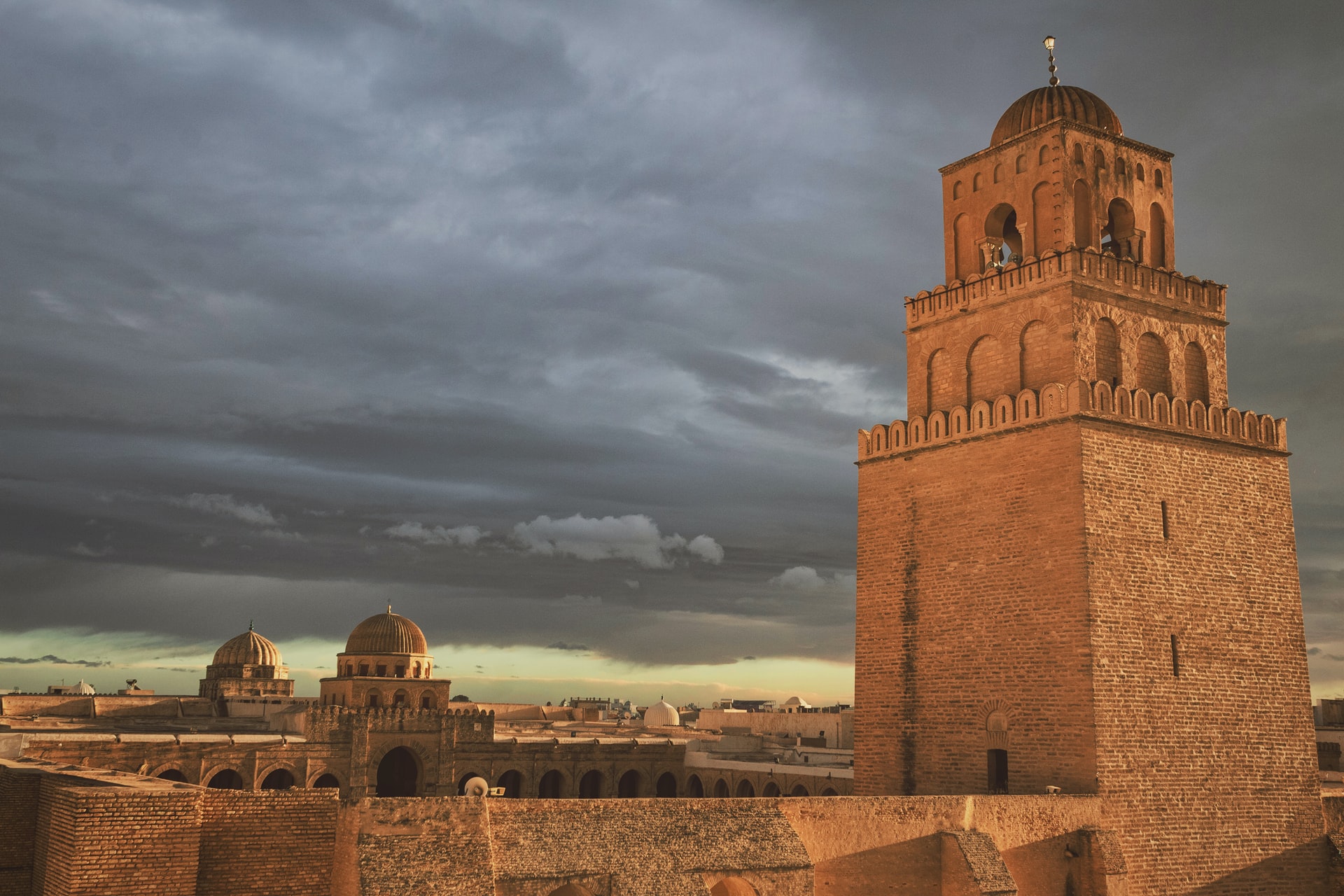 Kairouan is a city in Tunisia, the holiest city for Muslims in the Maghreb. Photo: Haythem Gataa / unsplash.com.
Reviews of tourists about the resorts
The southern coast of the country and the island of Djerba like beach lovers by the sea. True, the prices on the island are a little higher than on the mainland, and this affects the cost of travel.
A quiet holiday on the beaches waiting for those who choose to vacation in Tunisia in 2022, the resort of Mahdia. They come here for swimming in the sea, sunbathing and thalassotherapy treatment. Fans of active recreation have to go beyond the resort.
According to tourist reviews, those who want a luxury and comfortable holiday in Tunisia, should stop in Sousse. Most local hotels are 3* and 4*, although there are some excellent 5* hotels, which take guests on an all-inclusive basis. Sousse is known as a place for democratic and youth recreation. It can be noisy and fun not only during the day, but also at night.
Hammamet, according to reviews of tourists, is suitable for a respectable holiday in Tunisia in 2022. Buried in the green city there are many 5 * all inclusive hotels, ready to fulfill any whims of guests. As in Sousse, there is an excellent tourist infrastructure – entertainment centers, stores, restaurants, bars and nightclubs.
Monastir is the place to go for both fans of a comfortable city vacation and connoisseurs of hotel holidays by the sea. The fact is that this resort is divided into two parts – the city and the coastal village Skanes, located away from it. Hotel stock in Monastir itself is a bit outdated, and tourists can only stay in hotels 3 * or 4 *. But in Skanes there are already good five-star hotels.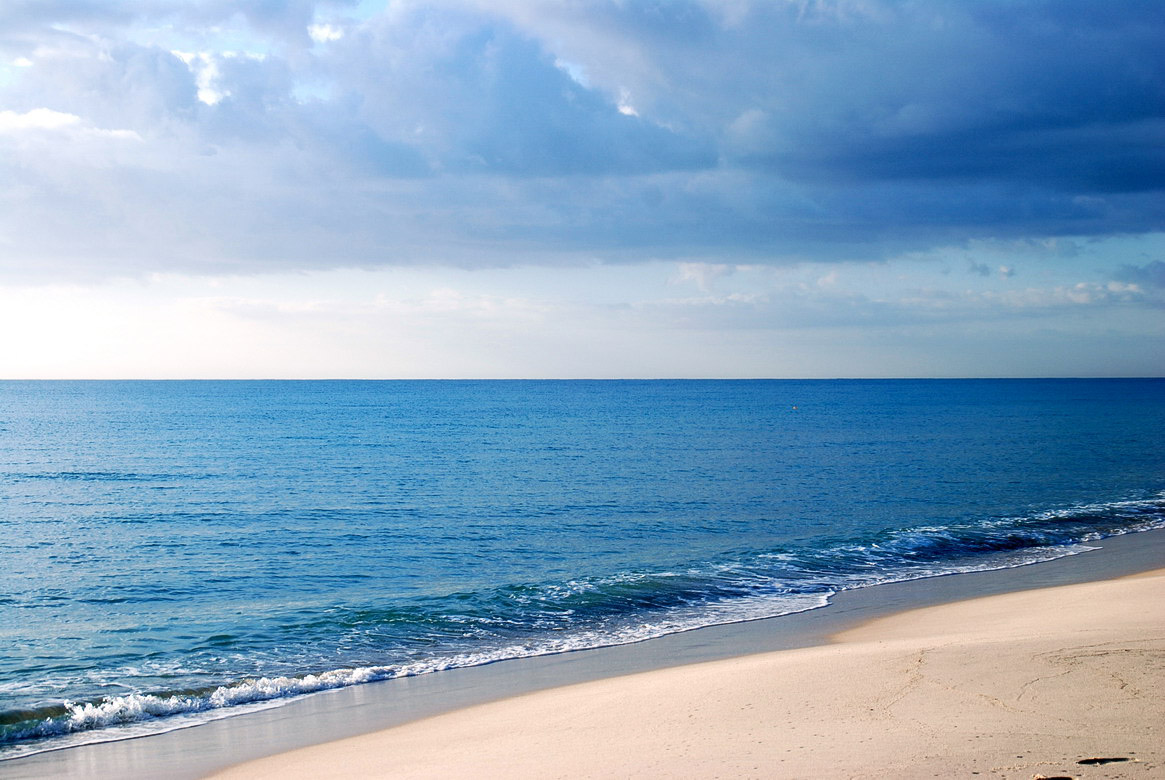 Beach in Hammamet. Photo: Sek Keung Lo / flickr.com / CC BY-NC 2.0.
Tunisian Resorts on the map
Hotel reviews for Tunisia
Tunisian hotels are certified by international standards, so you can not be afraid of unexpected surprises. For family vacations, tourists usually choose 4-5* hotels, because with children they spend most of their time in the hotel.
Most of Tunisian hotels 4* and 5* are on the front line from the sea and have their own beach area and swimming pools. Every major hotel has an open sandy area for playing petanque. It is very popular with the French and the former French colonies, so it caught on in Tunisia.
According to reviews from tourists, 5* all-inclusive hotels are very popular for holidays in Tunisia:
– on Jebra. – on Jebra. – in Hammamet. – in Hammamet. – in Mahdia. – in Sousse. – in Sousse.
Reviews of prices for holidays in Tunisia
Exchange rate: 1 Tunisian dinar (TND) ≈ 18 rubles.
In reviews of holidays in Tunisia, tourists note that the prices of many goods and services are quite low. Compared with Turkey, Tunisian resorts have lower prices for alcohol, souvenirs and gifts. However, the cost of tours and entertainment, such as riding quad bikes or "bananas" is slightly higher. According to feedback from tourists, in the southern part of Tunisia and the island of Djerba recreation prices are lower than in Sousse, Hammamet and the capital.
Food in Tunisia is not expensive. In 2022, the average bill for lunch or dinner for two, without drinks is 40-50 dinars. Since all-inclusive meals are common in Tunisian hotels, there are few cheap cafes in tourist areas – they are only where Tunisians live and work themselves.
In Tunisia, vegetables and fruits are inexpensive. Bananas cost from 2,5 to 3,5 TND, weighted dates – from 6 to 12 TND, grapes – from 1 to 4 TND and pomegranates – only 1-2,5 TND. In supermarkets you can buy cheap milk and dairy products, bread, nuts and fish. In stores at hotels and tourist areas in Tunisia, food prices are high. If you want to save money, buy food and drinks and small shops for locals and supermarkets.
A cab fare is 450 mils, and a 1 km ride is 500 mils, which is half a dinar. This is about 1.5 times cheaper than in Moscow.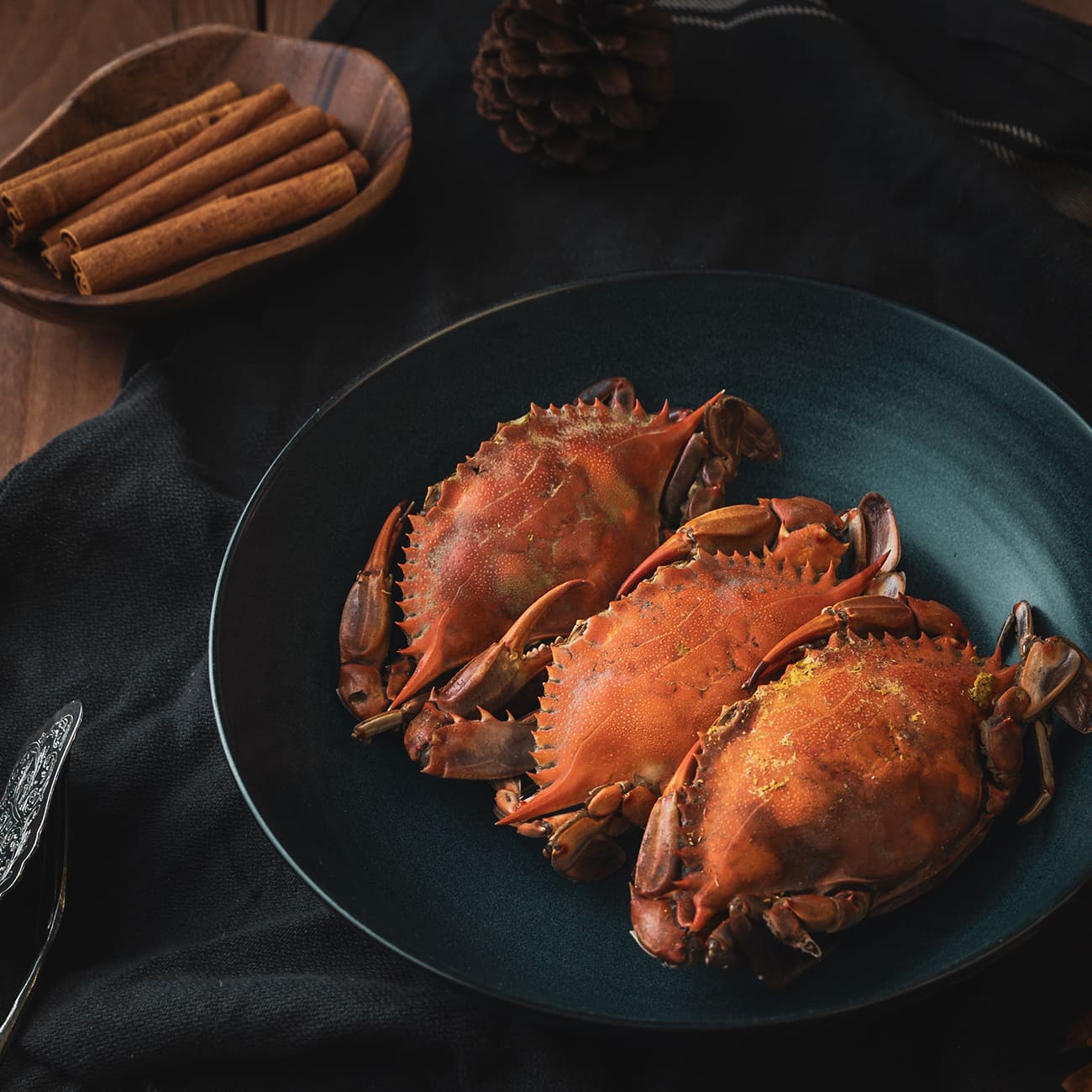 Crabs, crayfish, lobsters, clams are abundant in Tunisia. Photo: picoftasty / unsplash.com.
Reviews of holidays with children
Among other countries in Africa, Tunisia is the most suitable for holidays with children. The youngest vacationers love the warm sea and clean white sand, zoos and amusement parks. School children get a lot of pleasure riding camels, quad bike safaris in the desert, boat rides on a pirate ship and excursions to the ruins of ancient cities.
According to feedback from tourists, holidays in Tunisia with children has a lot of advantages:
To fly to the country is not long: just over 4 hours from Moscow – the child does not have time to get bored and tired.
No need to get a visa for a vacation.
In Tunisia, it's easy to buy an all-inclusive tour. Hotels that operate under this system, offer children's pools, animation, babysitting services and children's clubs, as well as a separate menu for children.
Tunisian resorts have excellent sandy beaches. It is easy to swim here, and there are many places along the coast where a child can play with the sand.
Diapers, baby food and other necessary items for children are easy to buy in pharmacies and large supermarkets, such as Carrefour or Magasin General.
The best time for a holiday with children in Tunisia is considered June, as well as the period from mid-September to late October, when there is no exhausting heat. What resort to choose in 2022? Most families stay on the island of Djerba, in Monastir and Mahdia. Some like the democratic Sousse, and the resort Hammamet more often chosen for a vacation with school-age children.
The best time for a holiday with children in Tunisia is in June, as well as the period from mid-September to late October, when there is no exhausting heat. Photo: komisarenko.yandex.ru / Depositphotos.com.
Tips for tourists on holidays in Tunisia in 2022
Here are some tips for tourists who are going on holiday in Tunisia in 2022:
Do not be afraid of language problems! In all major resorts, except for the state French, locals speak English quite well.
We do not recommend drinking tap water. Use bottled water from a store for drinking and fruit washing.
Tunisians tend to haggle, so do not hesitate to knock down the price and ask sellers for discounts.
Although Tunisians are friendly to tourists and are willing to appreciate foreign culture and traditions, don't wear shorts and swimsuits outside the beaches.
Tips are not customary in Tunisian resorts. However, it is appropriate to give a small gratuity to the porter, cab driver or hotel maid. In restaurants and cafes tips are left at the discretion of the customer. Sometimes at a rate of 10% they are included in the bill.
Be careful when crossing the roads. There are few traffic lights at resorts, and drivers often ignore the rules of the road.
To avoid problems at the border when leaving the country, when buying silver jewelry or rugs, be sure to ask the seller for a receipt.
Sellers do not take euros and dollars, or agree to take at an unfavorable rate, so you have to change the money. There is no problem with it: you can exchange it in hotels, banks or exchange offices. The exchange rate is fixed.
At any resort may cause minor problems, but, as a rule, they can be easily solved. Try not to get burnt in the sun and observe the basic rules of safety, and a holiday in Tunisia will be remembered only on the bright side!
See also :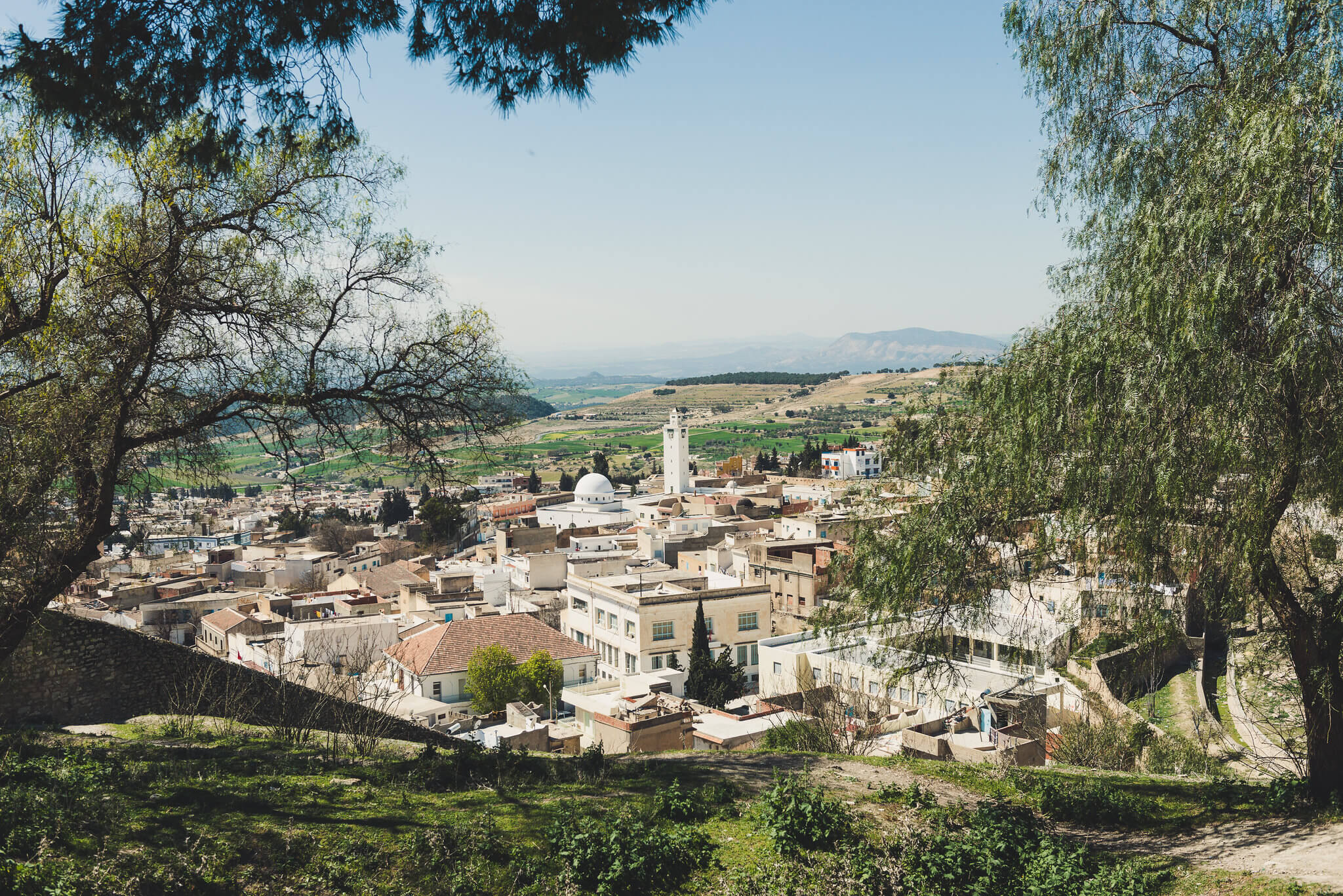 View of El Kef. Photo: Mashhour Halawani / flickr.com / CC BY-SA 2.0 license.
Tunis Hotel Reviews
The hotel is very well located. Near walking distance to all the entertainment of Hamamet. The hotel is beautiful and the rooms are very spacious. The hotel is very old. The breakfast buffet is very good. The hotel is very old and the welcoming atmosphere is nice. The pool is huge. Read more
Poor. August-September 2022. No glasses in the rooms, electricity, only with a card from the room, in the room and only 2 outlets. Charge phones, batteries and other only in your presence. Read more
Biggest respect to the guys and girls-animators! I loved it! Aquaerobics, concerts or contests every night! It was fun and entertaining. Read more
I would like to say a huge thank you to the guys from the Animation team. Everyone who comes here can find something interesting to do. You feel complete dedication from the guys. Good mood is guaranteed. Read more
The author of the review did not give a detailed description of the rest in the hotel. I want to share my impressions of the hotel in more detail. Read more
The hotel has all the makings of a 4/5*, but dirty plates in the dining room, the food choice is awesome, then there is nothing at all. Two people from our family got poisoned. – Well very strange cleaning. In the morning they take away your towels. Read more
We had a holiday at the end of July 2022. I would say my family is very disappointed with the lack of cleanliness and the lack of cleanliness as well as the lack of any special treatment on the hotel. Read more
In the bungalow Noisy both day and night, animation and repairs. The staff is responsive, trying but not doing a good job. Queues in the dining room, lack of dishes, towels. Bar only at reception and from pool or bungalow. Read more
Wonderful 4 star hotel, with all the conditions for a normal seaside holiday.PLUS. close shallow clean sea, a shallow flat bottom at 100-150 m from the shore, fine sandy beach; beautiful. Read more
Old hotel, Arabic culture and cuisine, not many children. Old playground, mini club is very weak. Queues for food and forks and everywhere else. The drinks are peculiar, very sweet, water from the cooler. Read more
I travel a lot for work and stay in different hotels. This hotel was very disappointing. The room was incredibly old. And that is half the problem. In addition to the oldness added to the unbearable stench of smoky. Read more
Traveling through Tunisia. Stopped at this hotel for two weeks. Booked on the hotel website. Very easy to use. Rooms were issued quickly. Lived in a bungalow. No complaints about the rooms. Rooms are spacious, everything. Read more
Went to Monastir and stayed in the capital for a couple of nights. We stayed in Monastir for a few nights in the capital and chose this hotel. There were two of us. We stayed in a part of the apartment hotel. We had our own room with a bathroom and everything we needed. A large living room for two. Atmosphere. Read more
I walked 2.5 hours to get to the hotel from the airport, then the reception was an hour, the room was not clean, the food was just terrible so people should not eat there, some days there was no water. Check out for more info.
Rooms are not cleaner than I expected, food is just not cleaner, some days the water was not drinkable, good hotel. Rooms had small problems but nothing in common with the service, friendly staff, and beach. Gorgeous food and varied diet. Everything was clean and tidy. The beach is clean every day. Read more at
Add Review
Reviews about holiday resorts in Tunisia
A beautiful day on the island of Djerba, Tunisia's capital of cultural diversity The relatively small island of Djerba is filled with a vibrant cultural flavor under the covers. Located at sea off the southeastern coast of Tunisia, the island encompasses all the charms of the Mediterranean, complete with.
A tourist's note: safety tips In general, the world is not dangerous and does not carry a threat. On the contrary. There are, of course, unsafe places and people, but you can come across such, even in your own city. And besides, they are in the minority. In fact.
Where to relax for 50 thousand rubles in October October – the time when the Indian summer in Russia and the Mediterranean resorts is coming to an end. Some southern regions still receive tourists, but not in such quantities. And at the forefront come.
For tourists
The company
Popular destinations
Where to buy
Travel agency ® Saletur.ru (2005-2022) – the website is for information purposes only, and all information on it is not a public offer, as defined by the provisions of Article 437 (2) of the Civil Code of the Russian Federation. Up-to-date information including the cost of the tourist product can be obtained from the managers of the company on the telephone numbers indicated on the website. Any reprint or inclusion of advertising information is allowed only with a written permission of the site's editorial board. Privacy agreement