Kudepsta: vacation tips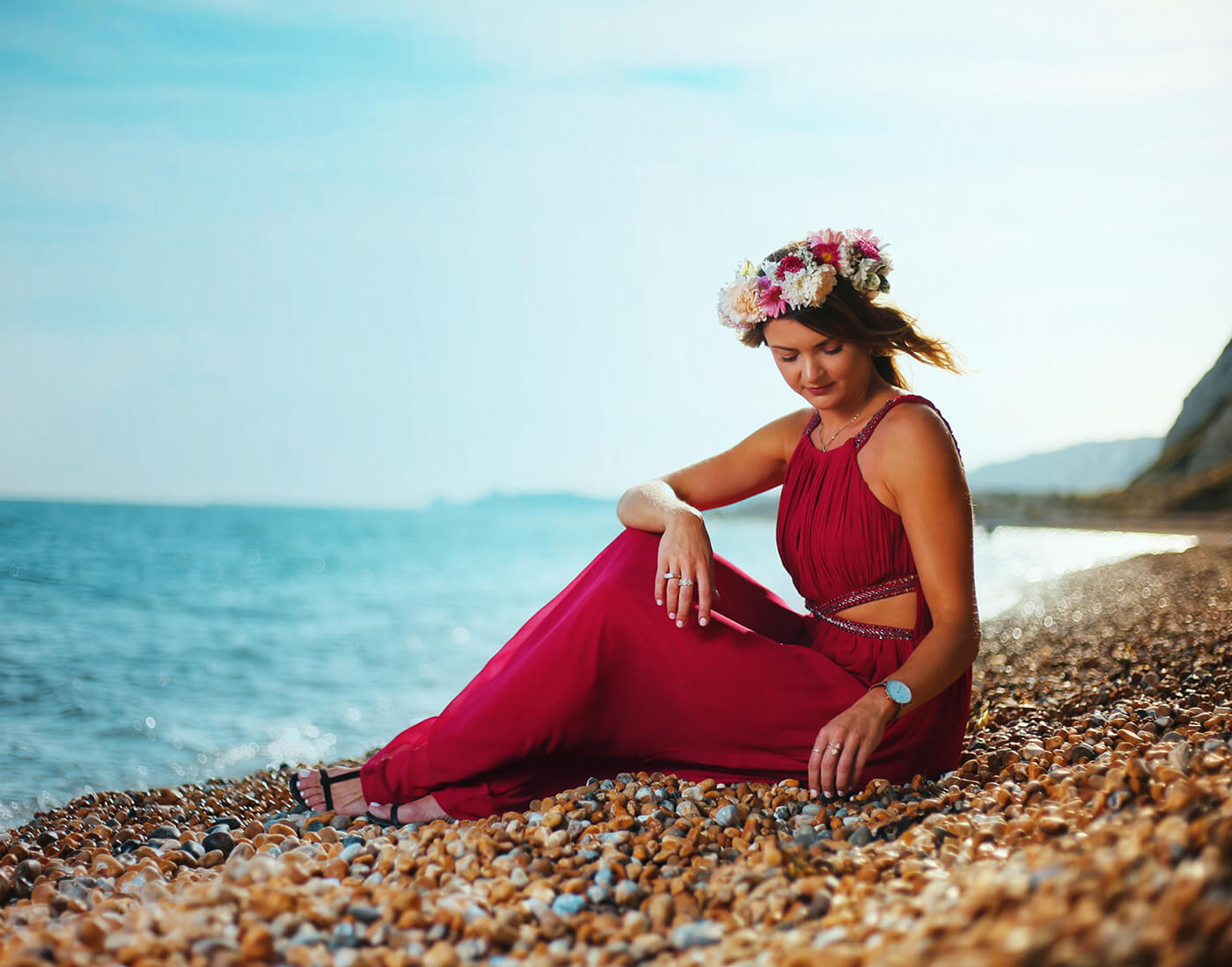 The Black Sea resort at the mouth of the river Kudepsta is loved for its silence and proximity to Sochi. We have collected for you truthful reviews of holidaymakers. Find out what pros and cons tourists see, whether the beaches are good and whether it is expensive to rest in Kudepsta in 2022.
Contents:
Impressions of the resort
The resort microdistrict between Adler and Sochi is a pleasant place for a quiet and budget holiday by the sea. There are no big wastelands here, as in Imeretinka, and no noisy nightlife, as in Sochi. Along the sea there are a railroad and an automobile road, and two main streets – Iskra and Darvin. From any part of the resort to the beaches is a short walk.
In reviews about Kudepsta vacationers write about good cafes, canteens and a new pier, where tourists are taken to sea fishing and mini-cruises to the open sea. Some do not like that Kudepsta has few places to walk and small beaches.
ArtikKorn: "Space is clearly in short supply. In high season, there are decent traffic jams here. To nearby Adler, which is a stone's throw away, you can drive for an hour, or even longer.
Is it expensive to have a vacation?
There are 17 thousand people permanently living in Kudepsta. The infrastructure is not bad, and product prices are lower than in Sochi. There are chain supermarkets, but fruits and vegetables are more profitable to take at a small market.
According to reviews of vacationers, in Kudepsta a lot of budget accommodation. In the summer of 2022, rooms in hotels, guest houses, guest houses and rooms in the private sector are cheaper than in Sochi. Look for lodging in Kudepsta on Hotelluk and Sutok.
Yuri: "Want to cook at home – easy! There is a market and plenty of grocery stores and stores. Of the large – a few "Magnets" and "Pyaterochka. Vegetables, fruits and berries – at every step, without counting. Need any beach goods? Though in the settlement, though on a beach it is possible to buy all necessary without problems".
Best Hotels in Kudepsta
What Sea and Beaches in Kudepsta
There are not many beaches in Kudepsta, but there is enough room for everyone! Along the pebble coast runs the railroad. Trains can see and hear, but, according to reviews from tourists, the noise from them does not interfere with a beach holiday. Praise the beaches of the resort "Kudepsta", "Avtomobilist" and "Robinson". These beaches are equipped with toilets, changing rooms and showers. Everywhere you can rent sun loungers and umbrellas from the sun.
As at the whole Black Sea coast, the sea in Kudepsta can be both dirty and clean – as you're lucky. After storms a lot of garbage is washed ashore. The water in the Kudepsta river becomes muddy after the rains. During floods it swells out of its banks and floods everything nearby.
PRAVDA36: "The beach of "Kudepsta" sanatorium suited us better because of the gradual increase of the depth as you enter the sea. Besides, the pebbles at the bottom are gradually replaced by sand. The beach is much quieter than the neighboring "Robinson".
Panorama of Kudepsta Beach
Things to do
In Kudepsta traditional set of activities – riding on jet skis, "bananas" and catamarans, safari around the resort on quadrocycles and jeeps. According to reviews, tourists in Kudepsta have popular excursions to Vorontsov cave, Agursky and Zmeikovsky waterfalls, dendropark "Southern cultures", on mountain Akhun and Olympic objects of Sochi. While vacationing by the sea, visit the temple of St. Fedor Ushakov and look at the ancient megalith – Kudepstinsky cult stone!
Sergey K: "The Church of St. Fedor Ushakov is located on a plot of land between the old road from Hosta and the new highway built for the Olympics. Like all churches, the courtyard is clean and well-groomed. There is a bust of Fyodor Ushakov on the territory.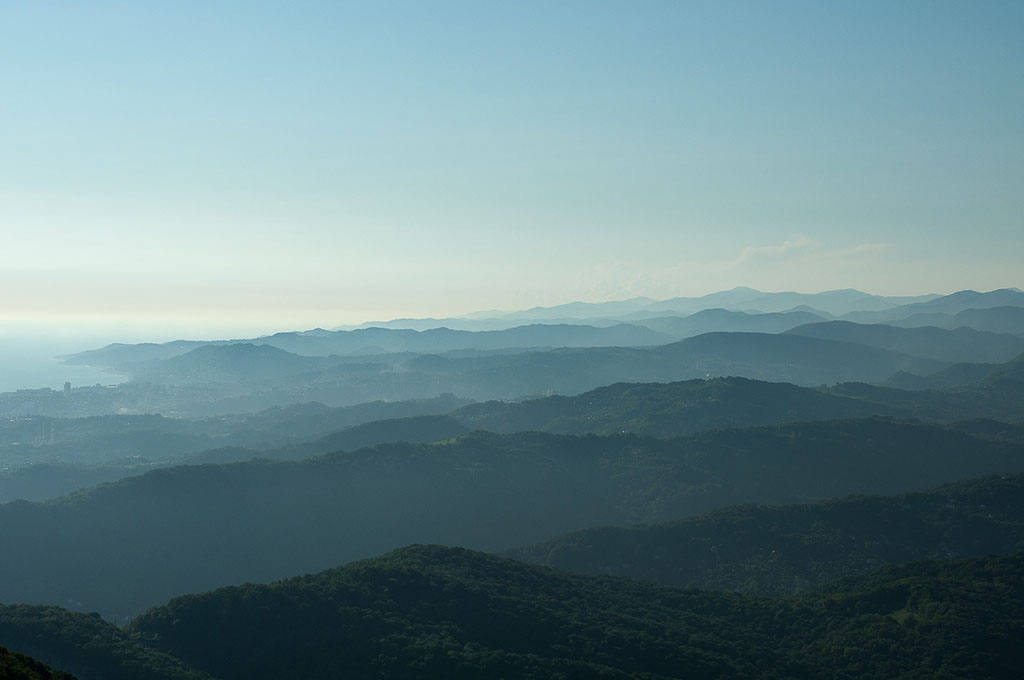 View from the mountain Akhun. Photo: Fill1970 / pixabay.com.
Rest with children
Parents with children like Kudepsta. At the resort you can stay in boarding houses, mini-hotels and guest houses. Advantageous family stays are offered by the local sanatorium. To make it more comfortable for a child on the pebble beach, buy aqua shoes. Besides the sea, there are no entertainments for children in Kudepsta. You can take your family to the dolphinarium and oceanarium in Adler, and take a walk in the Riviera Park in Sochi!
Guest: "I vacationed with my son in August. Markets, stores, drugstores, canteens within walking distance. The beaches are well-groomed and clean, there is everything you need for a pleasant vacation by the sea".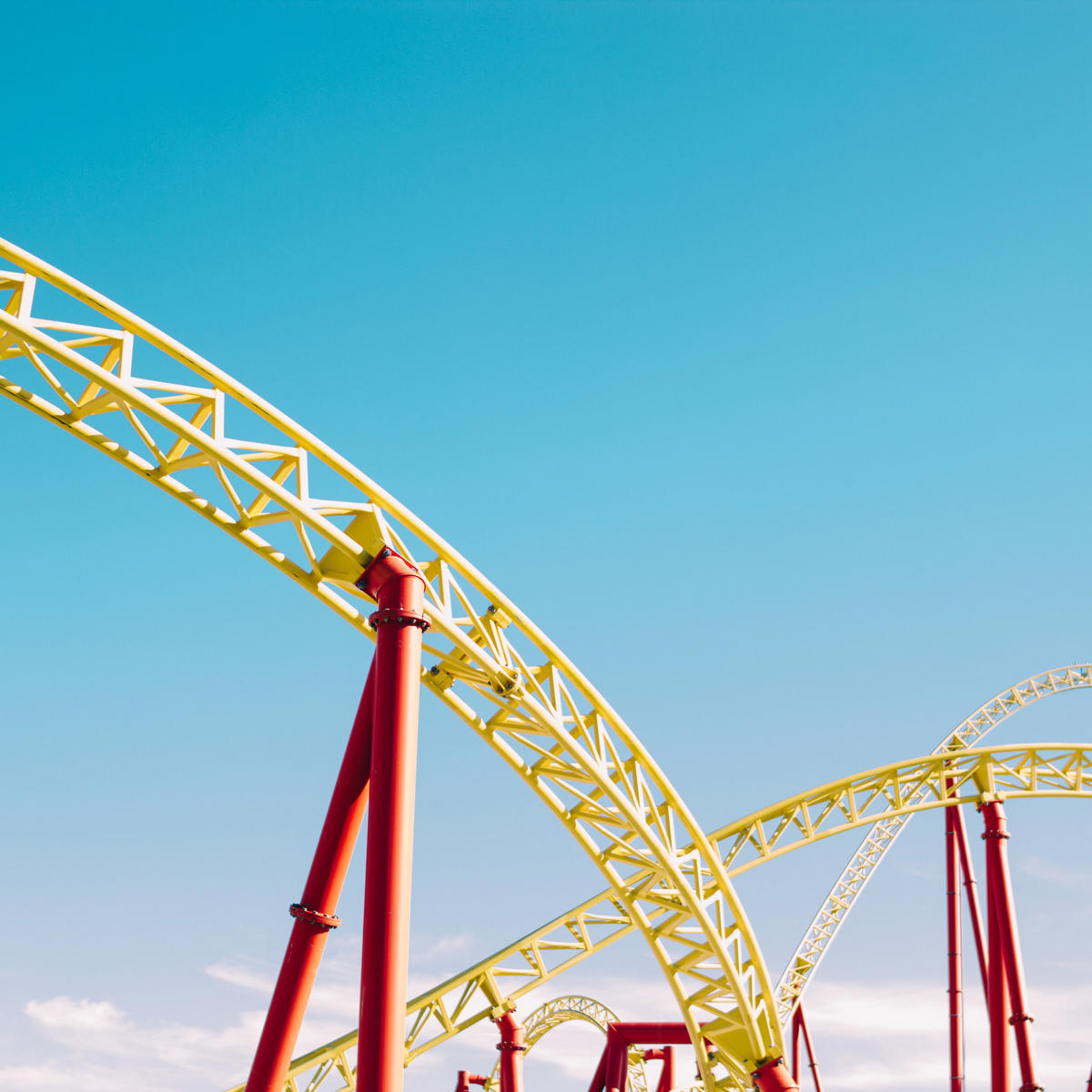 A roller coaster in Sochi Park. Photo: unsplash.com / @olianayda.
When it's better to go
Beach season in Kudepsta starts in May and ends in October. At the end of spring there are few people swimming, because the temperature of the sea water is only +17. +19°С. But in mid-summer, the Black Sea is heated to +26. +27°С.
In July and August the thermometer reaches +30 ° C and above during the day. The heat increases high humidity and it is difficult to breathe. Such weather is difficult for young children, elderly tourists and anyone who has a heart and blood vessels. If you want to rest in Kudepsta but don't like the summer heat, come in June, September or October!
Sergey: "On the whole, the impression is positive, but we were not quite comfortable climbing up this mountain from the beach, it takes seven sweats to get there. If it were not for the heat, which I endure with great reluctance, the holiday in Kudepsta could be called ideal.
Is it worth to go to Kudepsta
According to reviews vacationers, rest in Kudepsta in 2022 is quite suitable for couples, holidays with children and older tourists. Active young people at such a resort is boring. There are enough stores, cafes and canteens, and entertainment is clearly not enough. You will have to buy excursions or go on your own to Adler and Sochi.
Village Kudepsta (Sochi, Russia) – review
❤Kudepsta. July 2022. What a great sea here. With sand at the bottom. From Kudepsta did not want to leave. Beaches. Quay. Prices for products.
Good time everyone!
I visited the village of Kudepsta in July 2022.
What most surprised me is the traffic light in the center of the village. Standing in wait for the green light will have a long time. About 4 minutes.
The sea is not that far from the center.
The traffic on the roads here is quite lively.
Prices in the Magnit store are like this.
There are no fences. Slip and fall in the river is a matter of seconds. I got close to the river, but not so close that you can fall by slipping.
As the man who told me not to get close told me, he had pulled a lot of people out of the river already. So be extremely careful. Especially don't let the kids go from you in this place.
ROBINSON BEACH
Robinson beach is located in close proximity to the river.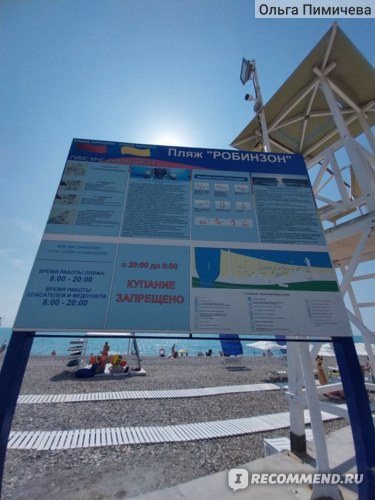 What is surprising, the beach has pebbles, and the sea is sandy. The sea is muddy, that's true. But when the bottom of the sand, the sea and can not be crystal clear.
On the beach Robinson there are cabins to change clothes. There are showers to wash off the sea salt.
For massage lovers, there is an option on this beach.
I liked the beach Robinson.
Cheaper than in the city of Sochi.
BEACH SANATORIUM AVTOMOBILIST
There are guards on the beach. I thought the beach was paid for. And I asked the guard if it was possible to rest on the beach. To which I got the answer, yes, sit wherever you want.
Here on the beach are very fine pebbles.
In the sea, the entrance is comfortable. The depth by the shore is already large. It is worth only a little walk on the bottom.
Above the beaches is a railroad.
The embankment in Kudepsta is not big, but beautiful.
In general, I liked the holiday in Kudepsta. It is possible that I will come here again.
There are fewer people here than in Sochi. And that's a big plus.
I did not want to leave Kudepsta. I liked the sea here, with its sandy bottom.
✅️ PLUSES OF KUDEPSTA SETTLEMENT:
There is sand in the sea.
Large beaches
A beautiful seafront
Not as crowded as in Sochi.
❌️ MINUSES
The sea is muddy.
There is a railroad line near the beach.
I noticed you have the same shell flashed in the reviews, do you take it as a souvenir? Or buy often, as a souvenir? You can find such seashells only in winter in Anapa on the seashore.
I see. Because at first I thought that you find them on the seashore. I thought, how lucky the man is!
In July 2020 I bought shells in Arkhipo-Osipovka and Gelendzhik. Of course you can find a shell on the beach, but in a much smaller size. After the storm.
Good afternoon all I have already told you that the rest in Tuapse, then I went to Sochi. The next point was to be Adler, there I will still go, but the village Kudepsta I just did not consider.
I chose Kudepsta because of its proximity to Sochi, Adler, the Olympic Park and other attractions of the Black Sea coast, but then I still moved to Khosta (a neighboring village, review here).
Good day to all! In June-July 2022 we had a holiday at the Black Sea coast in Kudepsta. In these edges we were for the first time and nothing about rest in the Krasnodar Territory particularly did not know, time pressed and had to quickly make a decision.We wanted a quiet place and not far from the mountains.
July 17, 2019 10 days of horror! Double room, so-called, junior suite, with food: breakfast + lunch! Apparently the owners have no idea what should be the number of such a category, or intentionally write so that money to steal from us!
Really so difficult to replace cobblestones on sand!? Unreal to bathe on such a beach. And the constant noise of sirens on the road maddening!
All hello! It is the most terrible place which can be in our south. That I still come to Sochi in the village of Kudepsta – never! It is impossible to have a rest here… It is impossible to swim… In our south I've been to Crimea and several times to Anapa. This year my family was in Sochi.
⛪️The ONEFAMILY Temple is impossible to walk through! What is different from our churches, when you can visit and what to take with you! A naval commander who did not lose a single battle, Ushakov rose to the level of a statesman political figure!
Good day to you all So long I have been meaning to visit this church, especially since it is named after my distant relative or namesake Ushakov! This name sounds with pride, I am glad that the temple was named after him.