How long will it take to fly to Vietnam from Moscow by direct flight?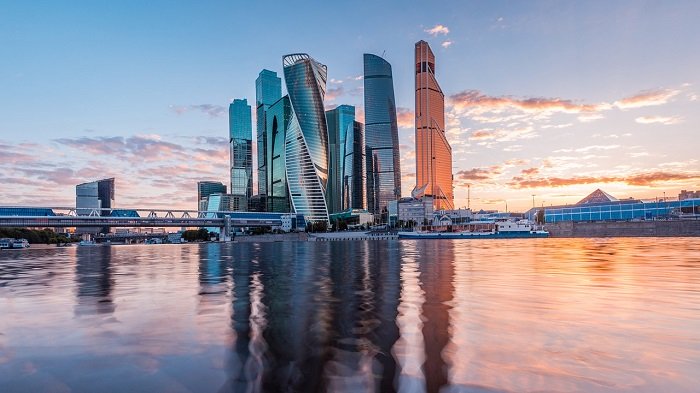 Vietnam is a wonderful exotic country, which in spite of its remoteness from Russia, attracts us with its unusual culture, beautiful nature and good service. Many argue that if Vietnam were located closer to Russia, the number of our compatriots would exceed the entire local population. But the distance between the countries is great and there are many of those who would like to spend their vacations there. And not the last thing they are interested in is how long it will take to fly from Moscow to Vietnam.
Moscow-Vietnam: how many hours to fly
The distance between the Russian capital and the Asian state is approximately 7.5 thousand kilometers.
Direct flight time on the Moscow-Vietnam route is 9-10 hours.
There are 18 airports in the country. Flights from Russia take:
Nha Trang (Cam Ranh) – departure airport Domodedovo
Ho Chi Minh City (Tan Son Nhat or Tan Son Nhat) – Departure from Sheremetyevo
Da Nang – from Domodedovo
Hanoi (Noi Bai) – Domodedovo
Phu Quoc – only direct charter flights and only in season
To learn more about the routes and travel time to each of the resorts, consider them separately.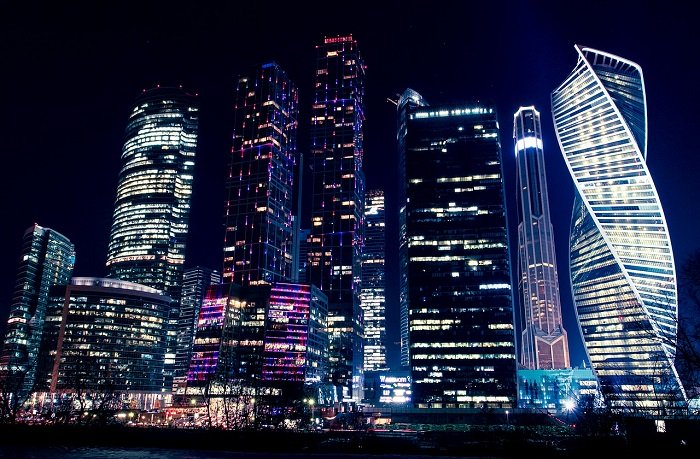 Do not forget that between the Russian capital and Vietnam there is a tangible difference in time – 4 hours. For example, when it is 10:00 in Moscow, it is 14:00 in Vietnam.
How long is the direct flight from Moscow to Nha Trang?
Before figuring out if you have chosen the direction Moscow-Nha Trang, how long the flight is, let's determine the main conditions on which it depends:
Distance between the air ports of departure and landing
Airline of choice
Type of flight
Weather conditions
Nha Trang International Airport Cam Ranh is located 28 km south of the city. It has a wide range of services for the comfort and convenience of passengers: stores, cafes, banks, exchange offices, waiting rooms, etc.
The distance between the considered settlements and each other is 7738 km. The fastest direct flight takes 9 hours. Unfortunately, there are no such flights on a regular basis. Directly to Nha Trang is possible only by charter airliners, provided by the carriers: "NorWind" and "Azur Air" (during peak season).
Since there are no non-stop flights on the regular schedule, it is quite convenient to fly connecting flights. First, it's not easy to sit through 9 hours without warming up, and by splitting your time in the air into 2-3 parts you give yourself a chance to rest. Secondly, a flight in transit would be much cheaper. Thirdly it will allow you to see the sights of another city or country during the stopover.
We recommend checking the cost of a seat on board at aggregators such as Aviasales, as conditions may vary. By comparing you can find the most advantageous option, both in terms of price and the length of your trip.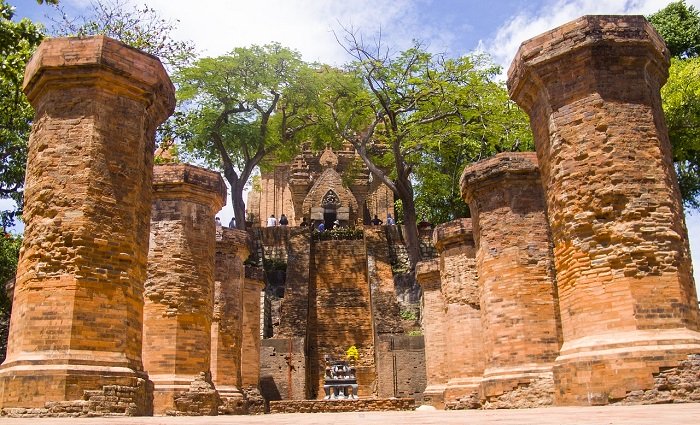 Moscow – Kamran: flight time in transit
In this direction are available options with one and two connections. The fastest transfer from Moscow to Hanoi is possible through Russia's Aeroflot – 12 hours. 45 minutes. The approximate cost of the ticket is 38118 rubles. We recommend you check the current prices for convenient dates on aviasales.
A little more expensive is the trip on "Vietnam Airlines" – 31634 rubles, and the travel time is 13 hours. 5 min with a change of airliner in Ho Chi Minh City. In this case, we have considered the most advantageous situation out of all those offered by the carrier. There are other routes that can take both 13 and 33.5 hours.
Another affordable airline is China Southern. You will have to change planes in Guangzhou, the travel time is 14 hours. 25 min, the fare is 29651 rubles.
"Korean Airlines connects in Seoul, the flight takes 25 hr. 20 min. and the ticket price is 48289 rubles.
Chinese carrier "Sichuan Airlines" offers its services for 107672 p. for 28 hrs 25 min with the night change of plane in Chengdu.
Flight time with one connection can range from 12 hrs. 45 min. to 34 h. 50 min. and the cost ranges from 24186 to 131735 p., depending on the airline chosen, passenger class and other conditions.
A flight with two connections is slightly better in terms of time. On board a "Vietnam Airlines" airliner with connections in Hanoi and Da Nang, you will reach your destination in 15 hours. 20 minutes. Your trip will cost from 45 to 52 thousand rubles.
If you fly with Aeroflot through Bangkok and Ho Chi Minh City you can reach the land of Asia in 16 hours. 10 minutes (102235 rubles). Landing in Hanoi and Ho Chi Minh City you will have 16h. 50 min for 9,8558 rubles.
"China Southern will take you to Cam Ranh in 17 hrs. 45 min, 104822 p, with connections in Guangzhou and Hanoi.
"Thai Airways – 17 hrs. 5 min, stops in Bangkok and Ho Chi Minh City, boarding fee of 115906 rubles.
The most economical, but also quite a long flight is offered by Emirates: 35 ч. 15 min, the fee is 27249 rubles, with connections in Dubai and Ho Chi Minh City.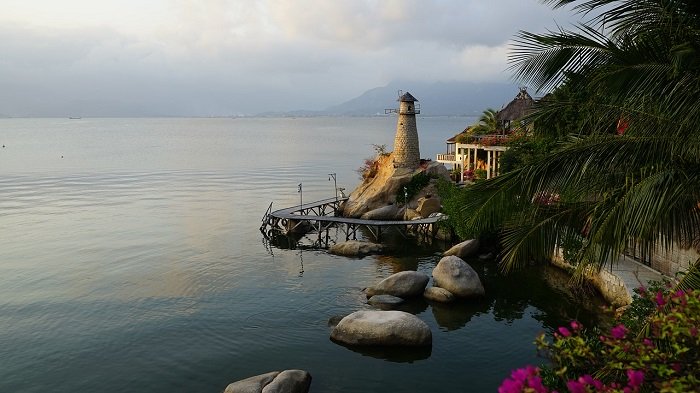 Prices for connecting flights in this direction range from 24930 to 459521 rubles. Travel time: from 12 hours. 45 minutes to 61.5 hours.
How far is it to fly from Moscow to Fukuoka?
The distance between these cities is 7608 km. As there is no regular direct flight on this route, tourists planning to spend their holidays in Fukuoka will have to transit (the fastest one takes 13 hours and 5 minutes, landing in Ho Chi Minh City) or take a charter flight in 9 hours. 50 min.
Their services are offered by:
"Emirates (13 h 15 min).
"Hahn Air (14 h 40 min)
"Air Astana (14 h 40 min)
"Vietnam Airlines (16 hrs)
"Aeroflot (5:25 p.m.)
"Qatar Airways (5:45 p.m.)
"Air China (18 hrs. 25 min.) etc.
The best option for 01.02.2019 offer Aeroflot together with "Vietnam Airlines": you will spend 14 hours. 10 min, change in Ho Chi Minh City, price 37801 rubles.
The most budget option will cost 29773 rubles, with three connections and a total travel time of 43 hours. 55 min. S7 and Vietnam Airlines (data by aviasales).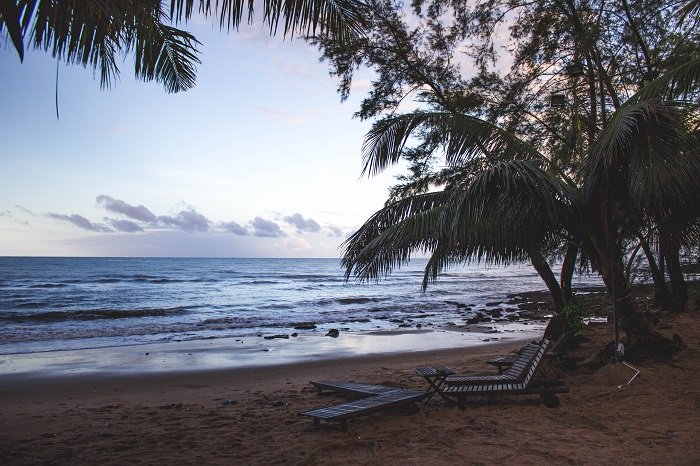 In high season, Azur Air and Royal Flight offer charters to the island. In this case the trip will take only 9.5 hours. But keep in mind that the tour operators run them, so you will have to buy not just tickets, but also a ticket with a hotel (although, it is possible to get the cherished seat on board, not overpaying for the entire package, though). Not all vacationers find it necessary to trust their choice of travel companies. Therefore, in most cases, our compatriots prefer connecting flights.
Moscow-Ho Chi Minh City: Flight Time
The distance between settlements is 7723 km. You can get to this modern city from the capital either directly or by transit. You can get there by "Aeroflot" airliner, which makes a direct flight in 9 hours. 45 minutes. This trip will cost you 24558 rubles (as of 01.02.2019, aviasales).
It is also possible to fly with one or two connections. The main carriers:
"Emirates" (15 h. 45 min., 31404)
"C7 and Vietnam Airlines (19 hr. 30 min., 25732)
"C7 and Bangkok Airways (19:30, 29476)
As you may have noticed, the length of the trip depends on the route, the number of connections, and the price – depending on the company doing the route, the class of passengers, the date and day of departure.
The earlier before departure you buy your boarding pass, the cheaper it will cost you.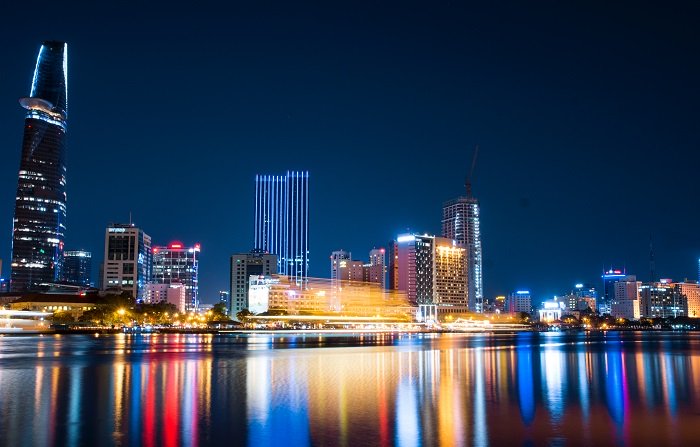 If there are those of you, who are interested in the itinerary Moscow-Fantythe and how long it takes to fly to the small and quiet resort, note that this city has its own airport. Therefore, you have to get to Ho Chi Minh City or Nha Trang, and from there directly to your desired location.
Flight time Moscow – Hanoi: direct or transit flight
The quickest way to get over 6,744 km is to fly to Hanoi in 9 hours.
Direct flights to Hanoi are realized by:
"Vietnam Airlines
"Aeroflot
"Emirates
"С7"
In early February you can fly to Hanoi for 35958 rubles with Aeroflot.
The route with connections takes at least 12 hours. A little longer you can make a connecting flight to Hanoi with Aeroflot.
A slightly longer flight by Hong Kong Airlines – 12 hrs. 45 min. "C7 and Qatar Airways promise to bring passengers in 14 h. 30 min. In 15 hrs. Emirates airlines will bring you to Hong Kong in 15 hrs and 10 mins. You can also use the services of: "Turkish Airlines", "Korean Airlines", "Air China", "Gulf Air" and others.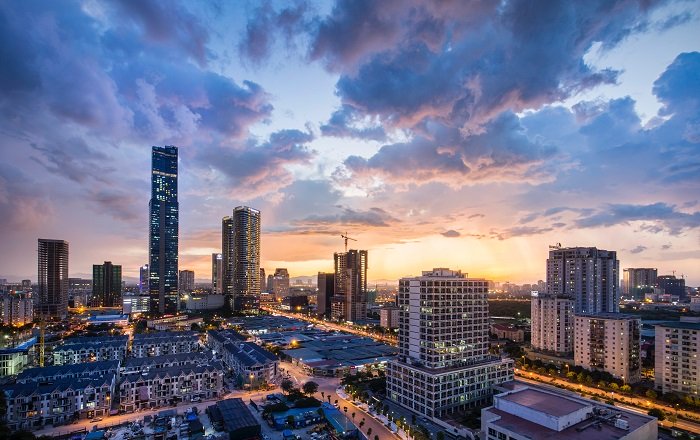 The most economical offer will cost you 23883 rubles with two stops (S7 together with Vietnam Airlines).
Hanoi – Moscow: How long does it take to fly?
The question of returning home after a vacation is also very important. It is necessary to study it just before flying there. So, you can get to the Russian capital after 9 hours. 55 minutes ("Vietnam Airlines"), with a direct flight. The price depends on the season and carrier but can vary between 25100-59000 rub.
If you want to use transit you can expect to spend 12 to 32 hours.
The main cities of connections:
Bangkok ("Etihad Airways," 20 hrs.)
Singapore (Singapore, 18 hours)
Colombo (Srilankan Airlines, 24 hours)
Guangzhou (China Southern, 16h).
Interesting facts
Above we have considered all the issues related to air travel between the countries. Now we will tell you interesting information about the country, its traditions and locals:
The main means of transportation of the Vietnamese – scooter and motorcycle, which can simultaneously ride 3 or more people or a large bulky cargo. Only rich and wealthy people drive cars.
The traffic on the roads in large cities may shock you at first, just a huge swarm of bikers. In fact, it is quite an organized column.
The country is world famous for its coffee, which is drunk very sweet or add condensed milk.
Alcohol prices are quite low. Sometimes a bottle of beer costs as much as mineral water.
The national currency is the dong.
The Vietnamese are short, so public transport, seats in cafes are not particularly comfortable for us.
To be tanned in this country is considered the lot of the poor.
There are frequent ebbs and flows.
And this video talks about the best beaches in Nha Trang – what to see, where the sand is softer, how much it costs to rent a sun lounger and more.
Vietnam – a modern Asian state, which has prepared for the guests of the country a lot of entertainment for all tastes: beautiful beaches, beautiful nature, amazing ancient history and customs. Do not miss the opportunity to spend your vacation there!
How long is the flight to Vietnam from Moscow?
Flight time from Moscow to the capital of Vietnam is 9 hours.
How long is the flight to the main Vietnamese resorts, and what does the flight time depend on?
The distance between the capitals of Russia and Vietnam is just over 7,500 kilometers, so a direct flight will take you about 9 hours (give or take 5-10 minutes, according to the airlines). Aeroflot and Vietnam Airlines offer non-stop flights. How about choosing a less time-consuming flight for your vacation?
Every tourist who actively travels around the world knows that the duration of the flight is influenced by many factors:
The city in which the plane arrives;
the receiving airport,
flight category (direct or through);
weather conditions.
There are also regular and charter flights. Regular flights run according to a schedule, while charter flights depend on the season and tourist influx. It is noteworthy that charter flights are often cheaper than regular flights.
So, a direct flight to Vietnam from Moscow will take approximately 9 hours.
How long is the flight from Moscow to different resorts in Vietnam?
In total there are 9 international and 15 local airports in Vietnam, 6 airports accept aircraft from Russia. The main air terminals of Vietnam are located in Ho Chi Minh City and Hanoi. It is in these cities most passenger planes arrive.
Ho Chi Minh City
Vietnam's largest airport is located 6 kilometers from Ho Chi Minh City and can serve about 17 million passengers. The airport takes both international and domestic flights. Its distinctive feature is that it receives a large number of flights from different airlines.
At the airport "Tanshonnyat" the passenger can find exchange offices, luggage lockers, ATMs, Duty Free and shopping center, which is less than 1 kilometer from the airport building.
Flight time to Ho Chi Minh City and Moscow
Type of flight
Tan Son Nhat Airport
Direct
10. 11 hours.
1 change
15. 25 hrs.
2 transfers
18. 27 hrs.
Hanoi
One of the largest facilities in the country, Noi Bai Airport is located about 45 kilometers from the city. The airport is equipped with two runways. It receives both international and domestic flights. For this purpose, it is equipped with two passenger terminals: one terminal – for domestic flights, the second – for foreigners. On the territory of the airport there are kiosks where you can buy souvenirs, as well as here the passenger will find Duty Free, cafes and luggage storage.
Flight time to Hanoi and Moscow
Type of flight
Noi Bai Airport
Direct
9 hours.
1 change
14. 32 hrs.
2 transfers
16. 34 hrs.
Nha Trang
Nha Trang is located 30 kilometers from Cam Ranh International Airport. The airport was renovated in 2004 and in 2009 was awarded the category "international airport". At the airport, Vietnam Airlines and Jetstar Pacific operate regular flights, but the airport also hosts charter flights. In addition, Cam Ranh Airport hosts domestic flights from Ho Chi Minh City, Da Nang and Hanoi.
The airport is able to serve more than 2 million passengers annually. On its territory tourists will find many cozy cafes, souvenir stores, currency exchange, ATM. And the airport website provides hotel reservations.
It is noteworthy that since April 2013, the airline "Vietnam Airlines" began to carry out direct flights from Moscow to Nha Trang.
By the way, a direct flight from Moscow is only possible if you buy a tour, otherwise you will have to make a connection in Hanoi or Ho Chi Minh City. From there you can get to Nha Trang by cab, transfer or minibus.
How to fly to Nha Trang and Moscow
Type of flight
Cam Ranh Airport
Direct
9 hours.
1 change
–
2 transfers
23. 35 hours.
Da Nang
This is the main airport in the central part of the country, but it is the smallest Vietnamese airport. The construction of a new terminal in 2011 has significantly expanded the airport area. The airport serves more than 1.5 million passengers.
The airport is located 5 kilometers from the city center. It is actively used by military forces of the country. The airport is equipped with two runways of 3048 meters each.
Here "function" airlines "Vietnam Airlines" and "Jetstar Pacific". The airport also has air links with other Asian countries, such as Malaysia, Indonesia, Singapore, South Korea, and China.
The airport offers a large number of restaurants and cozy cafes. Also on its territory there are stores with souvenirs and newspapers. There is also a business center at the airport, where you can use the Internet service and make a phone call. And for VIP passengers the airport offers a high comfort waiting room.
You can get to the city from the airport by cab, bus or car rental service. Car rental stands are located directly at the airport.
Take note: there are no direct flights from Russia to Da Nang, our tourists have to take a transit flight with a connection in Hanoi.
But not all famous resorts in Vietnam can boast the closeness of the airport. Thus, the famous resort of Phan Thiet "lacks" air connectivity, and to the nearest airport tourist has yet to get.
How to fly to Da Nang and Moscow
Type of flight
Da Nang International Airport
Direct
9 hours.
1 change
17 hrs.
2 transfers
17.40. 47 hrs.
Phan Thiet (Phan Thiet)
The nearest airport, Tan Son Nhat Airport in Ho Chi Minh City, is 200 kilometers away from Phan Thiet City. An additional inconvenience is that there are no direct buses between Ho Chi Minh City and Phan Thiet, so tourists get different ways. It can be a transfer, train or cab. The transfer option is economical. The flight to Phan Thiet takes about 14 hours, of which the actual flight is 9 hours, the rest of the time is spent on the ground transportation.
Flight time to other resorts
Noteworthy and provincial airports in such Vietnamese cities as Dalat, Kimdo, Phu Quoc. In recent years they also received the category of "international", but still popular among tourists are the three major Vietnamese airports in Ho Chi Minh City, Hanoi and Nha Trang.
The Dalat Lien Thuong Airport, although international, takes flights only from Ho Chi Minh City and Hanoi.
Fukuok airport, on the other hand, is the most reasonable way to get to the beaches in Southeast Asia. There is no direct flight to Fukuok Island, but you can choose a connecting flight with a connection in Hanoi, Ho Chi Minh City or Singapore. Read more about Fukuok in the "high" tourist season.
By the way, a pleasant innovation for Russians traveling to Vietnam is the limitation of the visa regime. Of course if you are planning to get a job or study in the "Pearl of Asia" you can't do without a lot of paperwork. And for those who want to spend their vacations in the Vietnamese resorts the visa regime is simplified to the maximum. It is important that this vacation does not exceed two weeks.
Well, and for a long stay in Vietnam we advise you to buy a round trip ticket, as the cost of one way tickets is 60-70% of the total cost of the flight.