How to eat cheap in Amsterdam and The Hague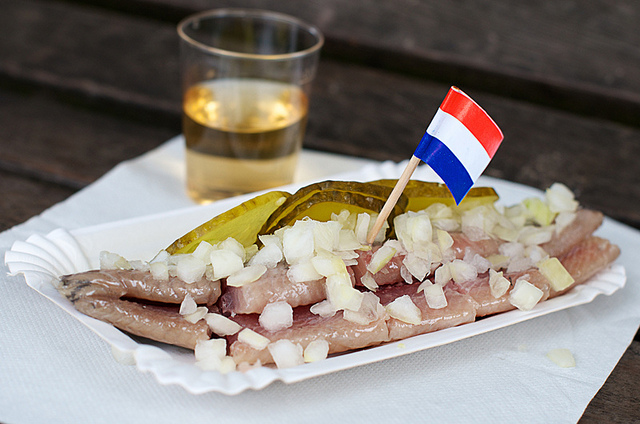 Here's what's so inexpensive to eat in Holland. Instructions on where, how and what you can eat in Amsterdam and The Hague so as not to ruin your stomach and not to gut your wallet too much.
I recommend all readers to read my instruction "How to get to Amsterdam cheap" – a complete overview of all the ways.
The Netherlands is a country dear to the hearts of many. But, alas, it is no less expensive for our stomachs. However, even in one of the most expensive countries in Europe you can manage to eat inexpensively. The main thing is not to rush on the first found food, but to take a wait-and-see attitude and apply the right strategy.
Remember the classic and always valid rule – the more touristy the place, the higher the prices for everything, including food. Finding a place in the heart of Amsterdam where you can eat inexpensively is difficult.
Normally you can't get a meal for less than 8 to 10 Euros. So there are two variants: either to live somewhere outside the center and to eat there (for example we lived in the suburbs, in Zaandam, and had dinner in establishments for locals), or when walking around the center of Amsterdam to look carefully at catering establishments and if you come across a cheap place, to remember its location (it is possible to find places where you can eat for 3-5 €).
The Hague is not so pronounced tourist center as in Amsterdam, so the prices in cafes and restaurants there are more even.
Read also what to visit in Amsterdam – popular attractions in the city, opening hours, ticket prices and ways to get there.
Fast Food
Obviously, this is the word behind the secret to inexpensive food for the traveler.
Personally, I have not eaten in the fast food chains of Holland, but my companions have not missed a single skirt of a McDuck's on their way. Their average check for lunch came out to 4-7 euros. Big Macs, fries, cheeseburgers of all kinds – well, you know what the ginger clown will feed you.
(Photo: Premshree Pillai / flickr.com)
However, in Holland as well as in other European countries, another type of fast food is also popular – all kinds of oriental stuff wrapped in pita bread and other kinds of bread, which are cousins of the familiar to us from childhood and ardently loved by our ladies shawarma and shawarma.
Turks or Arabs will gladly feed you something like this for as little as 2-4 euros. But remember that drinks in these cafes and street stalls will be sold at double or even triple the markup. To get around this blatant capitalist injustice, it makes sense to buy yourself a bottle of tea/water/juice in the supermarket beforehand.
More often than not, I got myself some kind of Turkish pizza, which is actually shawarma (toppings wrapped in a thin pita). The price for a meatless turkish pizza is only 2 euros! It's great to eat and tastes pretty good. A pizza with meat will cost 3 euros.
In addition to turkish pizza, these places have a decent selection of other dishes with similar themes. For example, my friend Magister liked the mysterious kapsalon (agree, sounds like the name of a Greek island): this dish is layered fries, lettuce, meat and sauce. It costs 3-5 €. It's full to the brim and tastes good, they say.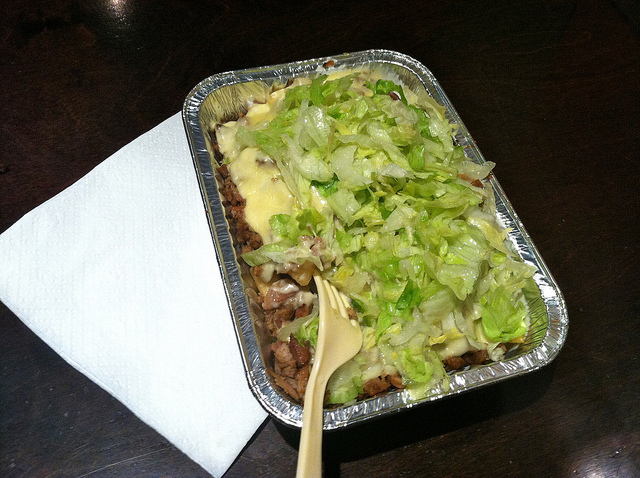 (Photo: wayneandwax / flickr.com)
Herring sandwich
Many people are looking for where to eat herring in Amsterdam. Strange as it may seem, it is not easy to find places where they serve the main national dish. We only once saw a street stall where they sell herring, but at that moment we were already full and did not buy the famous sandwich with Dutch herring. It seemed to cost about 3 euros.
We never got a chance to try this dish in Amsterdam, however we met herring again in The Hague, and this time it did not escape. The meeting took place on the shore of the North Sea, in one of the restaurants where they serve seafood. Each of us ordered a different sandwich (I took the classic: bun, herring and onions).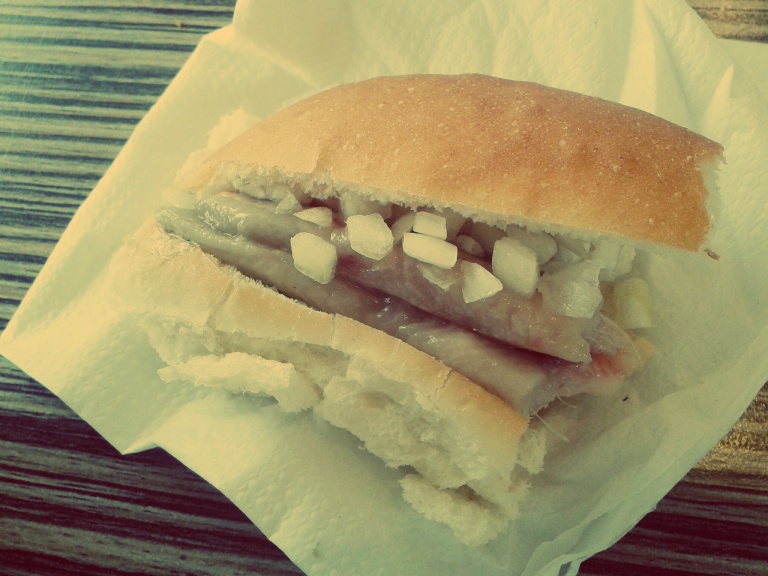 My partners and I unanimously concluded that it was the tastiest fish we had ever eaten. The Dutch herring is divine! It just melts in your mouth like butter – incredible! So, I sincerely recommend that you make every effort to get yourself a herring sandwich and for a couple of minutes fly away into gourmet heaven. The price tag on this affair was 2.5€.
Speaking of fish, Columbia had sushi and rolls at the same restaurant in The Hague, which also turned out great. Keep in mind.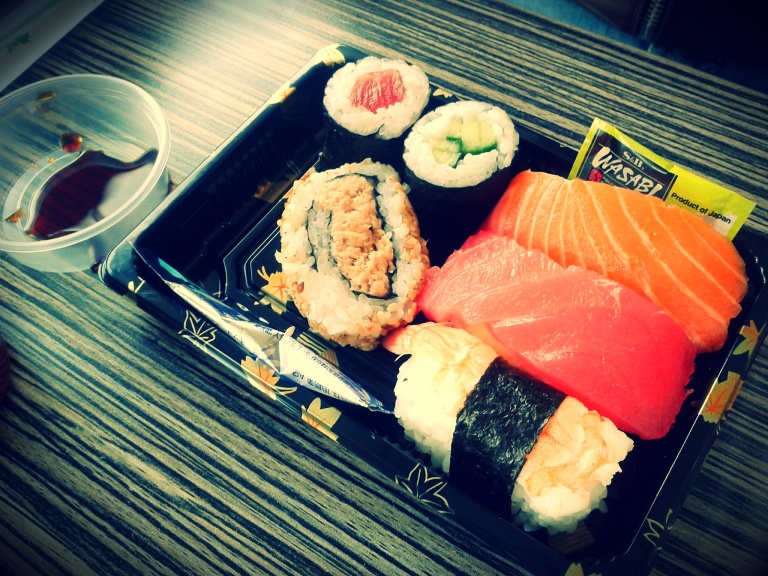 In The Hague, we lived in Chinatown and really wanted to try something Chinese. We didn't get to. But during our tour of Rotterdam, we hung out at a restaurant that serves Chinese and Indian woks. You can get a wok with chicken or beef, with noodles or rice, Indian or Shanghai, and so on. The price for a good portion is 4-7 €. Very tasty and very filling!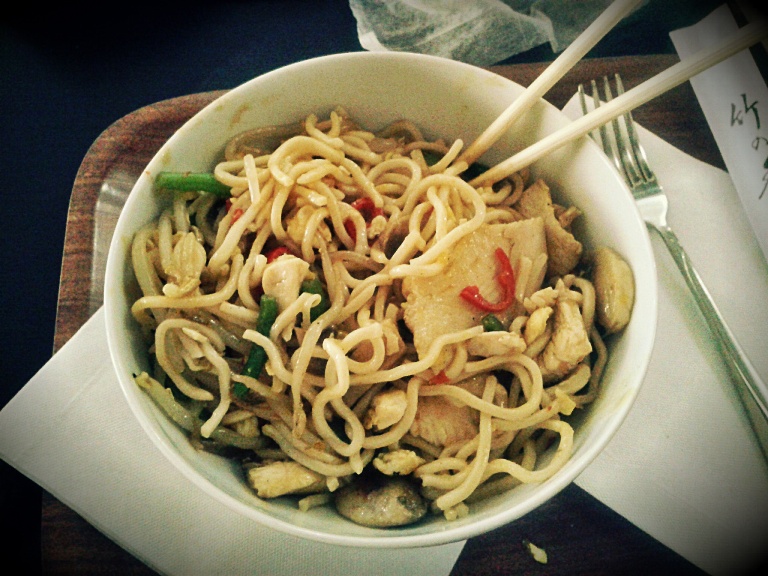 We never tried a traditional type of Dutch cheese, but we bought a couple of blue cheeses with mold and mozzarella, which are exactly the same as those sold in Russia.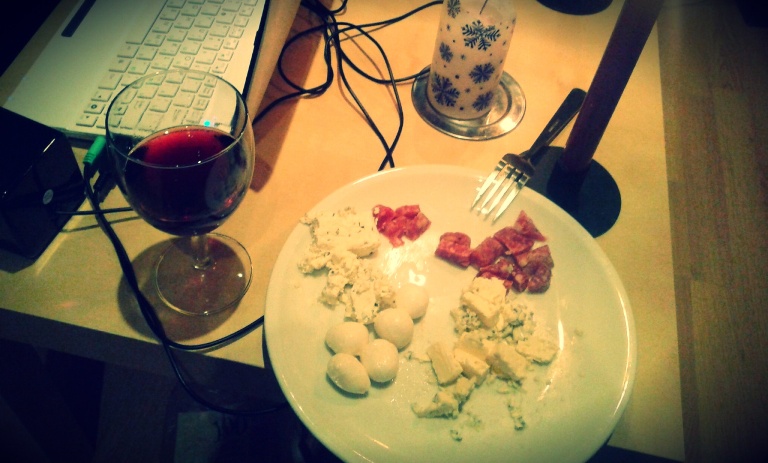 If you can, I advise you to book a hotel with breakfast included. For example, one night we stayed at Manofa Hotel in the very center of Amsterdam (two minutes walk from the main railway station) and breakfast was included. It was very good! The buffet: juices, coffee, sausages, cheese, toast, jam, butter, eggs – just a tablecloth. I found hotels on the service Roomguru.ru – the descriptions there have all the information about the hotel, including breakfasts.
Beer costs about the same as in Russia – 30-60 rubles per bottle. It tastes similar. There are grades better and more expensive – for example, Belgian.
Supermarkets .
Theoretically the most economical way to eat in the Netherlands (as well as in any other country) is buying food in a supermarket with their subsequent cooking. However, this is only true in theory. And in practice it is not so easy! The fact that in grocery stores is not very easy to control. And it's not that our brother is always pushing for stuff, but that when you see single-digit numbers on the price tag it seems that everything is cheap. And only at the checkout comes the realization that this is where you screwed up.
And in general, the prices of food in Dutch supermarkets are almost identical to those in Russia. But there is one catch. More precisely, even two. Firstly, to find a grocery store in Amsterdam, The Hague and Rotterdam is not easy, there are very few of them (this is not Russia with its consumer scale, when one street is three "Pyaterochka" and a dozen more stores). Secondly the supermarkets in Holland are different: the price of the same item in two different stores may differ almost three times! So to find a supermarket is half the battle, you need to be able to find one that will not slam the price.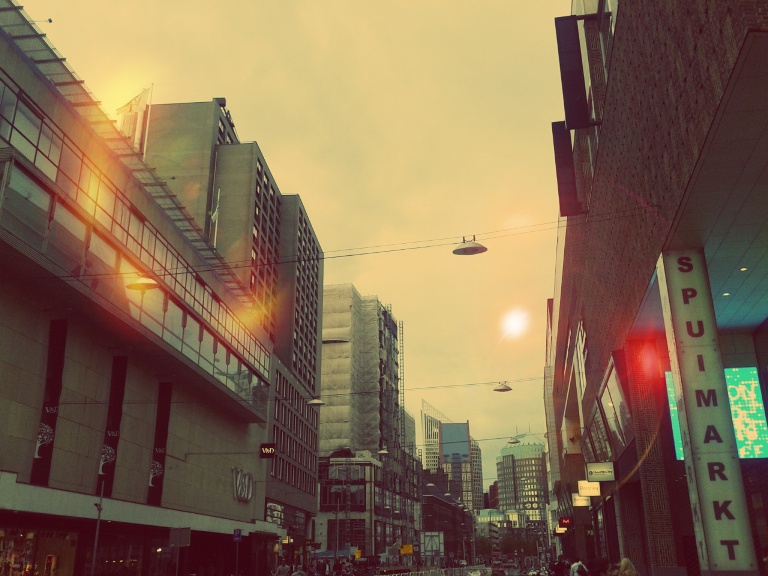 But if you shop wisely, you will spend about the same amount of money on food as we do when we live in Russia.
Of course, for the scheme to work, you have to have a place to prepare food, that is, a kitchen or at least a microwave with a fridge. When you live in a hotel, it's difficult, but you can rent a house or an apartment. In The Hague with my team I lived in an apartment – it's much more convenient and economical than staying in hotels.
Where to eat cheap in Amsterdam: tips, prices and addresses
Where can I eat inexpensively in Amsterdam for a tourist? How much do groceries cost in stores and markets, what should you try first in Amsterdam?
Where to eat cheap in Amsterdam: tips, prices and addresses
Where to eat in Amsterdam inexpensive and tasty: the secret places of the experienced tourist
People come to the capital of the Netherlands not because of gastronomic delights. Yes, they have the best herring in the world, but hardly anyone goes thousands of kilometers just for her.
Amsterdam attracts tourists with its history, unique sights and of course entertainment. However, you cannot eat enough of the sights, and you still have to satisfy your hunger.
Let's face it, the local cuisine is appetizing but not very original and if you don't feel like spending a lot of time and money on the whims of your stomach, you won't lose anything. But you will gain if you know where to eat cheap, nourishing and tasty food in Amsterdam.
A little bit about the local specialties
Where to eat cheap in Amsterdam
Still, no country lacks a national cuisine, so it's worth mentioning what the United Kingdom of the Netherlands has to offer.
Herring. Even those who always had a soft spot for this snack can sing songs in its honor. Herring is especially plentiful from May to July, when the new catch is being harvested. At that time, salted fish is served in every restaurant, café, bar and even on the street under the sign "Hollandse Nieuwe" or simply "Herring".
The simplest version is when it is sliced together with pickles and onions. If it is inside a bun, it is a "broodje harring" (spicy sandwich). The price for such a treat is 2-4 euros.
2. Cheese. And this is not Dutch cheese, which is sold in our supermarkets. The Netherlands is the main exporter of this product, carefully preserving the secrets of cheese-making. The cheese is loved here no less than herring, and every person in the country eats about 15 kg of it a year, adding it to different dishes and consuming it just for fun.
There's even a museum dedicated to it, located at Princesarcht 112, not far from the Anne Frank House. There you can learn about the history of production, sample the products, and then buy the varieties you like. Since the prices in the museum are lower than in the stores, tourists eagerly take advantage of this. There are all sorts of mustards and sauces to complement the cheeses, shading the bouquet of each type.
There's also a huge selection at the seven Henri Willig cheese stores, with tastings at Regulierbreestraat 24. Five cheeses + two brands of wine or beer costs 18 euros. For a kilo of cheese about 13-16 euros.
3. Boerenkool Stamppot. This dish looks as trivial as it is translated, namely cabbage stew. The two main ingredients are kale and mashed potatoes. They are mixed and served together with sausages or bacon. Other vegetables such as carrots, sauerkraut, spinach, and onions can be added to Kale. The food is simple, nutritious, and costs around 15 euros.
4. Kibbeling. These are deep-fried pieces of cod or their more budget-friendly fellow fins – pollock, pollock, hake. Kibbeling is usually served with garlic-mayonnaise and mustard sauces. The price for such a dish is on average 10 euros.
5. Bitterballen and Kroketten. Bitterballen are meat balls coated in breadcrumbs and fried in oil. Kroketten are analogous to bitterballen, only they are oblong in shape. On the outside they have a crispy crust and inside they are soft and juicy.
They were invented by local housewives in the first half of the twentieth century, when they had to do something with yesterday's meat. The idea proved successful, and gradually evolved into a dish in its own right. Bitterballen and croquettes can be found in all cafes and street stalls, where they are offered with mustard seasoning and beer.
6. Kaastengels are another popular snack but with cheese, called "cheese fingers". In addition to ripe cheese, they contain butter or margarine, egg yolks, flour, cornstarch, and baking powder. The dough is shaped into oblong "fingers" and baked in the oven, once again sprinkled with grated cheese. Like in the case of batterballs, a batch of 5-7 patties costs about 2-8 euros.
7. Rookworst – smoked sausages that make you drool. They are made according to different recipes and eaten just like that or added to the first and second courses.
8. Bami Goreng. Noodles fried with meat and vegetables are easy to find in any restaurant. Often they include beans, soy sprouts, and chicken fillets, and the mixture is seasoned with sweet soy sauce and hot chili.
9. Erwtensoep. This mashed pea soup should be so thick that you can't drop a spoon in it. Smoked sausages that are so popular here add a special flavor to this dish. This soup is usually served in pots and the price is 5-8 euros.
10. Frites. What could be more familiar than French fries? But in Amsterdam they are so delicious that it is hard to resist an extra portion. They also come with mayonnaise sauce. The price is 3-5 euros.
11. pancakes. Poffertjes are delicate and fluffy. They are baked from buckwheat flour. The easiest way to serve them is with a piece of butter and powdered sugar, but if you like, you can fill them with any type of filling: chocolate, fruit, cheese, or meat. Oliebollen taste like doughnuts. Candied fruits, raisins, and apple pieces are added to the dough and also powdered with a sweet sprinkle. Although they are considered a Christmas and New Year's Eve dish, you can try them all winter long. The price is 6-10 euros.
Stroopwafels. Sweet waffles filled with caramel and cinnamon, with honey, coconut shavings, nut-chocolate paste, fruit, and more. This delicacy is a must-try, especially since the price for large stroopwafels is only 2-5 euros.
You can buy them everywhere – in cafes, restaurants, stores, at stalls and markets. By the way, they are hard in the store packaging, but if you hold them over a steaming hot drink, they immediately become tender and soft, as they should be.
13. Drop – licorice candies. This delicacy is a food delicacy, but the locals just love them, and eat 2 kilos per person per year. There are several options, such as lemon and with honey to help with a sore throat, but the most popular are the salted black ones.
The natives say that if a visitor likes drop, he was obviously a Dutchman in his previous incarnation.
How much does it cost to eat in a cafe in Amsterdam
Where to eat cheap in Amsterdam
Eating the Dutch way is not difficult at all if you give preference to affordable establishments. Even foodies, who prefer to get to know the country through its culinary traditions, will find plenty of places and opportunities to do so.
If you are not going to celebrate a celebration, there is no point in going to an expensive restaurant to get a good meal. Budget cafes offering international cuisine and traditional national dishes, scattered throughout the city, so that a solid and inexpensive meal in Amsterdam you can for 8-18 euros.
However, keep in mind that prices in the center of the capital are higher than on the outskirts. However, if hunger caught you on Dam Square, in the Old Town or the Red Light District, do not go especially to the periphery for a bite. If you want to get a relatively cheap meal, you can do it here as well.
For comparison, let's take one of the tourist restaurants. Here 300 grams of grilled chicken filet and a similar portion of Vienna schnitzel cost about 16 euros.
Fresh salad and grilled vegetables from 4,50 euros and burgers from 22 euros. In the cafes the prices are half as much: soups from 5 to 7 euros, pancakes 5-8 euros, pastries 4-6 euros, and hot drinks 2-6 euros.
Prices in pizzerias and Asian restaurants look attractive. In Italian establishments soup and pizza Margarita will cost 6-7 euros; pasta 10-12 euros; lasagna and ravioli 12,50 euros; tuna salad 9,50 euros. At a Chinese eatery, a portion of fried rice with chicken costs 10-11.50 euros; the first one averages 5 euros.
The Avocado Show at 61 Daniël Stalpertstraat, where all meals always include avocado, and a burger with avocado costs €3.50. It is not only a restaurant, but also a store where you can buy clothes and accessories.
There are also plenty of fresh herbs on the menu of the Hawaiian restaurant "Poke Perfect" at 502 Prinsengracht. The price for food ranges from 11 to 13 euros and the portions are so big that one meal is enough to satiate two people. In this institution the menu is not only designed for healthy eating but also the tableware is mainly made of recycled wood.
A variety of salads and tasty first courses are offered by "SLA": soups within 4-6 euros; mixed vegetables 5-12 euros; side dishes 5,50 euros; smoothies 500 ml 5-7 euros; pastries 3,50-5 euros.
Incredibly appetizing pizza at Sotto at Roelofhartstraat 27 and Amstelveenseweg 89. The quality is proven by the Italian natives, and they assure you that you won't find better pizza in Amsterdam anywhere else.
In the seafood restaurant "The Seafood Bar" you can try the famous kibbeling for 7,95 euro, crab salad for 7,50 euro, and a plate of shrimp and octopus snack for 9,50 euro.
"Coffee & Coconuts at 282-284 Ceintuurbaan is a Hawaiian-style café with a casual atmosphere. The price range is on average 10-12 euros for food and 5 euros for drinks.
In "De stadskantine" on Van Woustraat, 120 for 9 euros you can have a nice dinner or lunch. You don't have a lot to choose from but the quality is very good.
Surinamese and Chinese food is good at Kam Yin 10-12 Nieuwebrugsteeg near the red light district. For example, for a large portion of Roti Kipfilet (potatoes with chicken and eggs in curry sauce) you pay 6 euros.
Almost homemade food at Hap-Hmm at Helmersstraat 33. Soup and fish of the day €2.20; shrimp salad €6.50; mixed salad €4.50; beef steak €11; meatballs €10; Vienna schnitzel €11.50; desserts €3-5; beer €2.70-3.70; coffee/tea €2-6.50.
You can also have a hearty meal at Eetcafe Pakhuis (Voetboogstraat, 10), where soups cost up to 5 euros; specials 7-11 euros; Dutch sausages, 5,50 euros; cheese sticks, 6,60 euros; bitterballs, 6,75 euros; unsweetened crepes with fillings up to 9 euros, and sweet ones up to 7,50 euros.
Often in small restaurants and in any cafe there is a dish of the day, which costs no more than 10 euros. If you see a sign that says "aanbiedingen" (offers), "korting" (discount) and "gratis" (free), you can safely go in.
If you just want a sweet tooth or a cup of coffee in passing, try one of the Coffee Company's cafés, which serves delicious coffee and pastries for 5 euros.
Gourmands never miss an opportunity to sweeten their lives and so will be delighted to visit the Van Stapele Koekmakerij at Heisteeg 4. Chocolate chip cookies and the rest of the assortment are baked in the open kitchen right in front of the public.
The aromatic cookies are sold by the piece. Six large cakes cost 10 euros, and many admit that it was the best chocolate pastry they ever had.
Fast Foods – Tasty Harms
Food in Amsterdam: Top places to eat
Only fatalists take the risk of eating at McDonald's restaurants all the time, but you can occasionally give your body a shake to show it what it's being protected from the rest of the time.
Vegan Junk Food Bar (22 Staringplein) offers batterballs, lumpia, veggie burgers and more, all seasoned with sauces of all kinds to muffle the howling stomach. French fries €4.50; burgers €11-12; Amsterdam batterballs (6 pieces) €7.50; children's menu €8.95; drinks €2.50-4.
The next fast food area is Wok to walk. For 5 euros you get a choice of rice or noodles, meat, a set of vegetables and sauce. It's all packed in a cardboard box and comes with two wooden sticks.
One of the outlets is located at Warmoesstraat, 85. Their website even has a calorie table for those on a diet: http://www.woktowalk.com/Nutrition-calculator/
There is also a chain of Burger King and Febo. If you take a fries, sandwich and drink, you pay about 7-10 euros. By the way, Febo has self-service machines, and you just throw a couple of coins in the box to immediately get your order.
Canteens and cafeterias in Amsterdam
Canteens in Amsterdam
Although student dining halls are not designed for tourists, for many they have become a blessing in disguise. Even if you've lost your "youthful freshness", the staff doesn't care, so grab a tray.
At Mensa Atrium University Restaurant, 237 Oudezijds Achterburgwal, there is a wide assortment of different dishes in the window and even if you get a little bit of everything, you will have to pay about 5-8 euros. Keep in mind that at the cash desk only cash is accepted and the opening hours are limited to weekdays and time: from 12:00 to 14:00 and from 17:00 to 19:00.
Self-service canteen "La Place" can be found at Schiphol Airport, where a large selection of viands resembles a buffet. For soup, salad and tea with dessert you will pay about 6 euros. A breakfast of an omelet or whole egg, two salads, cheese, ham and pastries costs less than three euros. For those who prefer Italian cooking, you will find another dining room with cuisine from the sunny country nearby.
If your voracious appetite for immediate gratification wakes up during shopping, it can be remedied, because shopping centers often have cafeterias with their own pastries and ready meals.
Hema has happy hours at 9:00-10:00 and 16:00-18:00, and you can eat lunch or a light breakfast for only 1 euro. Also try their Worst bun for 2 euros.
You can also dine at V&D for just €1.50. To do this you need to make a purchase from 10 euros and do not forget to take a coupon Diner Deal Stempel, which allows you to have dinner at a low price at a local fast food restaurant "La Place" from 17:00 to 19:00.
At the Albert Heijn Mall, you can eat salads packed in mini boxes for an average of 5 euros.
Street food in Amsterdam
Good street food in Amsterdam
If you're in the mood to eat on the go, the tents and kiosks that sell snacks are ideal. You can buy anything from kebabs to national food for only 5-9 euros. For us it is akin to street shawarma, and not everyone would risk to try this delicacy even being very hungry.
However, here it is in the order of the day, and the residents of Amsterdam themselves even have their favorite spots, which indicates that the products are of good quality.
If you find yourself suddenly on Van Woustraat 160, take the opportunity to try Turkish pizza or doner kebab for 2 euros at Leeman Doner. Naturally, you will want to sample the famous herring.
It's not a problem to find herring in high season, but just in case, here are the addresses of the salted fish stalls: https://www.google.com/maps/d/viewer?ie=UTF8&hl=ru&msa=0&t=h&z=14&mid=1SIFenTzDjjRS68FXUqZLXff707Q&ll=52.37454714204018%2C4.888873500000045
There are a lot of stalls like this in the city, so it's a matter of taste to find a cheap place to eat in Amsterdam. There may be vendors with completely different food nearby. In one you can buy herring, and in the next one French fries for 5 euros or Vietnamese lumpia for 1-2 euros, and you will get a good meal.
Stores and markets in Amsterdam
Groceries at Amsterdam markets
But what's more budget-friendly than buying groceries and cooking them yourself? This is another surefire way to eat cheap in Amsterdam.
Many supermarkets sell ready-made portions. Not convenience foods, but fully ready-to-eat food, packaged in plastic containers with names and price tags.
You just take whatever you can get your mouth watering and enjoy your meal, and if you can reheat it, it's perfect. For example, at Albert Heijn, salads, meat and fish dishes with side dishes are on the shelves for 6-9 euros.
You can also choose something from the products with a long shelf life. You can take a carton of milk/juice and a croissant with all that and sit down somewhere in the park and have a hearty snack.
Check out the assortment on the store's website: https://www.ah.nl/producten/verse-kant-en-klaar-maaltijden-salades/salades/maaltijdsalade
Marqt is a little bit more expensive, but the range is almost restaurant-like. By the way, it is worth talking about the payment methods. In Amsterdam, they do not accept Visa cards very well, but Marqt is a rare exception, but they do not take cash.
If you have access to a stove and you prefer to eat what you cooked yourself, then for you a list of basic products and their cost in stores: