How to get to Georgia from Russia 2022 – all ways
Article about how to get from Russia to Georgia – by plane, train, bus, own car, ferry.
Article content:
Distances by land to Tbilisi: from Moscow 2067 km (via Rostov-on-Don and Vladikavkaz), from Ekaterinburg – 3175 km (via Volgograd and Stavropol), from Minsk – 2460 km (via Kiev and Rostov-on-Don), from Kiev – 1915 km, from Baku – 593 km, from Yerevan – 258 km.
To Georgia by plane
UPDATE 2019: After another aggravation of Russian-Georgian political relations, Russian authorities have banned direct flights from all Russian cities to all Georgian airports.
At the moment, the most reasonable way to get to Georgia by air is to fly to Istanbul, Yerevan, Baku, Minsk, Almaty or Aktau, and from there get to Georgia. Through Istanbul, Minsk, Almaty and Aktau there are connection flights, and through Yerevan and Baku you can get to Georgia both by air and by land – the land border crossing points between Georgia, Armenia and Azerbaijan are open and Russian tourists can use them.
Below you can find a calendar of low ticket prices to Tbilisi:
To buy a ticket, you need to click on the price you like.
The distances to Tbilisi by land are: from Baku – 593 km, from Yerevan – 258 km.
In my opinion, it is better to fly to Yerevan, and from there to Tbilisi you can get by bus (6 hours), or book a tour-transfer:
At the booking stage you will only have to pay 20% of the cost – you will give the rest in your hands to the driver.
If you want more freedom and feel comfortable on the mountain roads, it makes sense to rent a car in Yerevan and use it to travel in Armenia and Georgia. By the way, the best way to travel by car is to rent a car on Localrent – by price, convenience and transparency of the conditions it is the best car search engine in the region. When booking a car be sure to stipulate the possibility of driving it in Georgia.
If sightseeing on the way from Yerevan to Tbilisi is not very interesting for you, you can simply order a transfer:
As an option, you can try to find inexpensive tickets to Kutaisi – not often, but still they come across. Kutaisi is very well located – in the center of Georgia, 220 km from Tbilisi and 100 km from Batumi, and if your goal is a beach holiday in Batumi and Kobuleti, or the mountains of Svaneti, then the flight to Kutaisi will be even more convenient than the one to Tbilisi. Right at the airport of Kutaisi you can take a shuttle bus to Tbilisi or Batumi.
How to reach Georgia by car
In May 2022, Russia reopened the land border with Georgia – now no additional justification is required to enter the country by your car. To cross the Russian-Georgian border, you only need a passport and one of the documents of your choice:
– Certificate of vaccination with any two-component vaccine (Georgia has approved all Russian preparations).
– negative result of PCR test not older than 72 hours.
Russian citizens do not need a visa to Georgia.
GPS coordinates of Upper Lars IAIP: 42.7541, 44.62888. The checkpoint is open 24 hours a day.
The distance from Moscow to the border with Georgia is about 2000 km, the most optimal route: Moscow – Rostov-on-Don – Vladikavkaz – Upper Lars checkpoint.
If you are planning a trip to Georgia by your car I recommend you to read my article To Georgia by Car from Moscow – there you will find answers to all the main questions.
Upper Lars Checkpoint
How to reach Georgia from Moscow via Vladikavkaz
This way is much more difficult than a direct flight, but also often much cheaper – especially in the holiday season when the airlines are breaking prices. When traveling to Georgia via Vladikavkaz, you can use different modes of transport – as well as a variety of their combinations. All ways are described in details in the article How to get to Georgia from Russia via Vladikavkaz.
How to get to Georgia by train
There is no direct rail connection between Russia and Georgia at the moment. The only possible ways are via Yerevan and Baku (the train Baku-Tbilisi runs daily, 20:45-11:40; the train Yerevan-Tbilisi runs on even days, 22:35-09:05). Georgian railroads website: www.railway.ge .
In my opinion, the best option is to get by train to Vladikavkaz, and from there to Georgia by shuttle bus, bus, or cab. I usually look for rail tickets in Russia on the Russian Railways website www.rzd.ru (you have to register to buy). Price: in spring 2019, a Moscow-Vladikavkaz coach on the Russian Railways website cost 2,096 rubles, a coupe 3,183 rubles, a SV – 8,589 rubles. Travel time: about 36 hours.
How to get to Georgia by bus
Busses Moscow – Tbilisi depart from Moscow bus stations Shchelkovo and Novoyasenevsk, price from 3000 rubles, 35 hours (time depends on how fast you can get to the border), the route Moscow – Nevinnomyssk – Pyatigorsk – Kislovodsk – Vladikavkaz – Tbilisi (bus station Ortachala).
You can also get to Tbilisi from Russian cities (St. Petersburg, Moscow, Pyatigorsk, Minvody, Samara, Saratov, Lipetsk, Vladikavkaz and others) by bus of Armenian company Avazar that flies from Russia to Yerevan through Tbilisi. The website of Avazar is: www.avazar-bus.am.
How to get to Georgia from Sochi
You can get from Sochi to Batumi by hydrofoil boat "Meteor" ("Express-Batumi") on Tuesdays and Fridays, departure at 10:30, cost 4000 rubles, travel time 5 hours. There is also catamaran "Sochi-2", you can get tickets and schedules at in-sochi.ru.
Georgia and Armenia: how to combine two countries in one trip
If you have decided to travel to Georgia by your car, it would be a mistake not to visit the neighboring Armenia, visa-free for Russians (of course, if you have enough time to visit both countries). Armenia is no less interesting and colorful than Georgia with the only difference that there is no sea in Armenia. However, the rest by the water in Armenia can be organized without difficulty on the shore of Lake Sevan, which is located a half-hour drive from Yerevan by car.
For those who are interested in how to get from Georgia to Armenia (and back) by car, I recommend reading my articles: From Yerevan to Tbilisi and Batumi – how to get there, what to see on the way and In the Caucasus by Car: the Most Beautiful Roads in Georgia and Armenia.
In addition, you can easily get to the Armenian capital Yerevan from Moscow by plane, and from there by public transport to travel to many attractions in Armenia, or go to Tbilisi.
Tip: All other things being equal, a flight from Moscow to Yerevan may be significantly cheaper than to Tbilisi (because of the larger number of flights) – so from a financial point of view it is better to fly to Yerevan first, and then go on to the next route.
After the low-cost airline Pobeda began to fly from Moscow to Yerevan and Gyumri, this way of getting to Tbilisi has ceased to be considered something exotic. If you buy an air ticket to any of the two cities in advance, it costs 4,500 rubles, plus about 1,000 rubles for a train or bus ticket to Tbilisi. In total we have 5500 rubles one way, plus the opportunity to see Armenia on the way.
The buses go from Yerevan to Tbilisi, leave from bus station Sasunzi David and arrive at Didube and Ortachala stations in Tbilisi. You can also get from Yerevan to Tbilisi and vice versa by train – the train Yerevan-Tbilisi runs on even days, 22:35-09:05. Georgian railroads website: www.railway.ge .
Train station in Tbilisi
Is it possible to get to Georgia through Abkhazia?
No. The only legal way to cross the border between Russia and Georgia "by land" – through the border crossing "Upper Lars", located on the border of North Ossetia and Georgia. The other checkpoints (in Abkhazia and South Ossetia) are closed for well-known political reasons.
Immediately after the conflict in 2008, Georgia adopted the Law on Temporarily Occupied Territories, and those who try to enter Georgia from Abkhazia or South Ossetia are (from the point of view of the Georgian authorities) vicious violators and are threatened with arrest and a large fine.
In the opposite direction – from Georgia to Abkhazia – one can travel. According to Georgians, this is the only legal way to cross this border, but in this case, unwanted questions may arise from Abkhazians and Russian peacekeepers deployed there who fundamentally do not agree with Georgians.
Besides, once you enter Abkhazia from Georgia, you will need to go back. If you do not care about this and go to Russia, then your further way to Georgia will be denied due to violation of exit order (absence of Georgian exit stamp in your passport): Georgians consider the border between Georgia and Abkhazia their internal administrative border, and no stamps are put there.
So, you can cross the border between Russia and Georgia "by land" (in your car or by bus / bus) only through the Russian checkpoint "Upper Lars" and then through the Georgian checkpoint "Daryali" (former "Kazbegi").
How to get from Tbilisi to Batumi
To get from the capital of Georgia to the main seaside resort of the country is possible by all possible ways: by car, plane, train, bus and minibus. All the ways are described in detail in a separate large article How to get from Tbilisi to Batumi – all ways .
How to buy good cheap insurance in Georgia
Good insurance that works was not easy to find before, and now it is even more difficult because of the constant fluctuations of the ruble's exchange rate against world currencies. For the last few years I've been taking out insurance through an online service Cherehapa – there is a way to compare products from different insurers and choose what best suits you. I also recommend reading the detailed article on choosing the right travel insurance – it can save you from unnecessary overpayment and more serious trouble.
How to get inexpensively from Russia to Georgia in 2022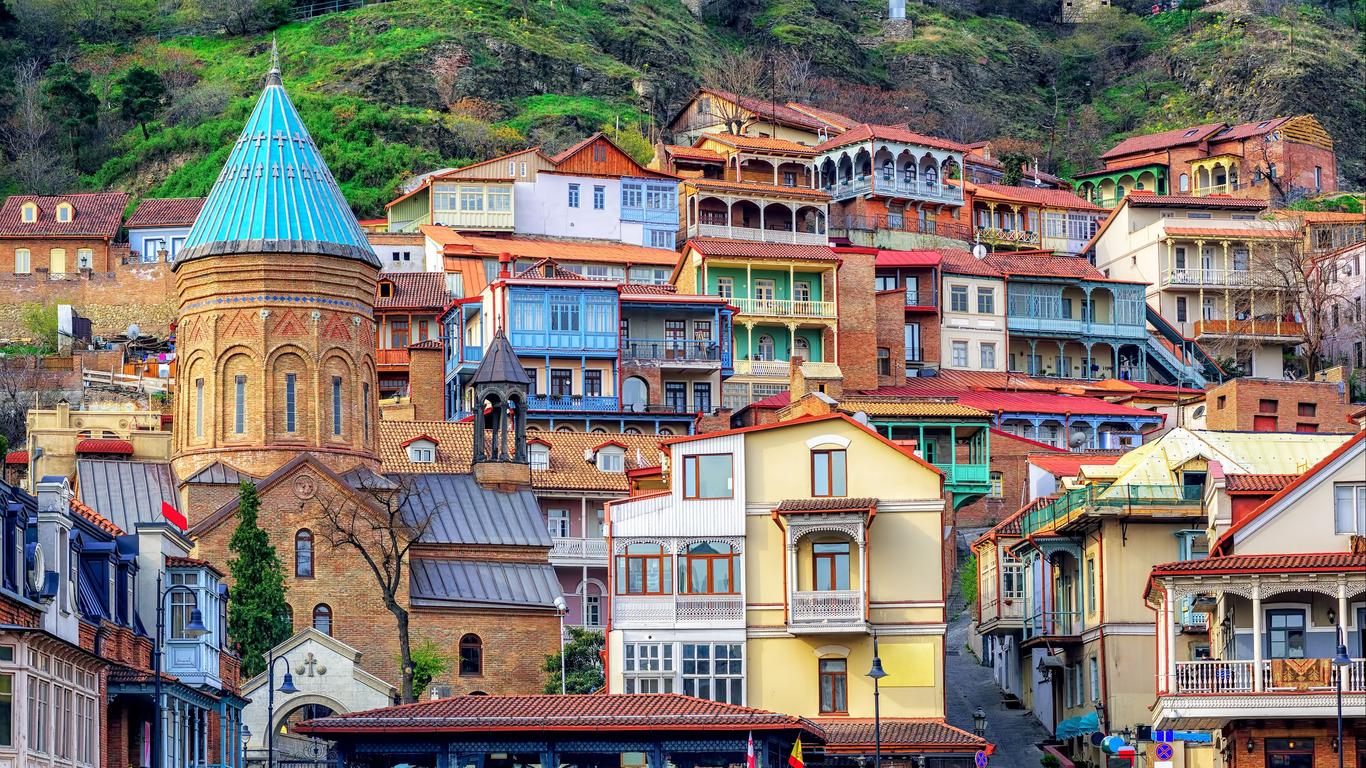 Russian tourists still enjoy visa-free entry to Georgia, but tickets for flights from Moscow with connections in other cities are unreasonably expensive for this destination – especially during the season.
Now most tourists get to Georgia in three ways:
via Minsk;
via Istanbul;
via Yerevan.
As a rule, tourists buy a single ticket and check luggage in Moscow immediately to Tbilisi. In addition, vaccinated air travelers do not need to present a PCR test when entering Georgia.
The prices for a Moscow-Tbilisi-Moscow ticket with a connection in Belarus, Turkey or Armenia start at 15,000 rubles if you buy the ticket a few months before departure; if it is a month or less before departure, you have to pay 20,000 rubles or more. The length of the connection is 5-7 hours or more, which implies additional costs for food or even accommodation.
But there is a cheaper and less tedious way to get to Georgia – by land from Armenia.
There are flights from Moscow to Yerevan and Gyumri every day. The airlines flying from Russia to Armenia are Pobeda, Red Wings, Aeroflot, Fly One, Pacific Airways, UTair and others. A one-way air ticket from Moscow to Yerevan costs about 4000 rubles per person (as of December 2021). Russians don't need a foreign passport to visit Armenia; vaccinated tourists are allowed to enter the country without PCR-tests.
However, one can enter Georgia by land only with a negative PCR test done no more than 48 hours ago. At the same time, when crossing the land border with Georgia, you must present the test with a "live" stamp from the laboratory – the electronic versions are not accepted by border guards.
There are two options:
do the test in Moscow and leave Yerevan's Zvartnots International Airport directly to Tbilisi (such trips are offered in the thematic communities[N1] by private transport companies);
stay in Yerevan for a few days and get tested in one of the laboratories in the city.
There are also laboratories at Zvartnots airport, but to take the test you have to stand in a long line and return to the airport a day later for the test results. The cost of the test starts at 15,000 drams (~2200 rubles); some laboratories offer to pay extra for urgency.
How tourists can quickly get a PCR test in Yerevan
For those who want to see Yerevan or even go to other cities in Armenia, there is a tiphak.
There are many private transportation companies and individual carriers flying from Yerevan to Tbilisi. Some have their own websites or are connected to aggregators – a ticket can be booked or paid online. But it is much more advantageous to go to a transport company, whose office is located at the central bus station "Kilikia.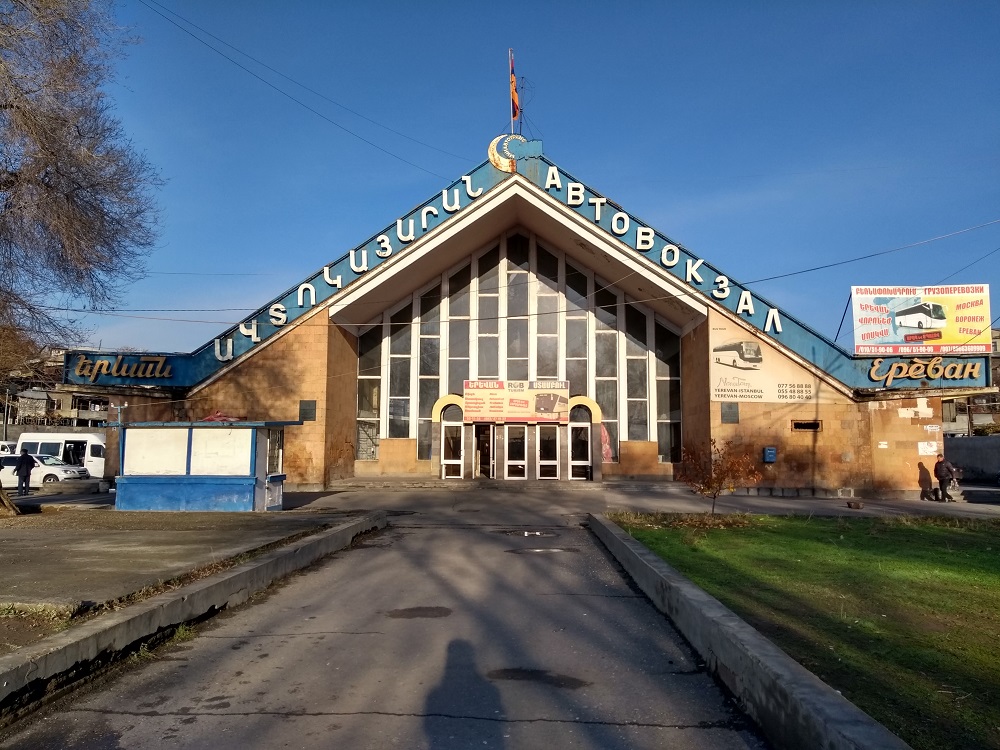 The bus ticket must be purchased the day before departure.
How to find:
You need to walk up to the old triangular-shaped building, then start walking around to the left. Outside the building, bus tickets in Tbilisi are sold only in one office, the owner of the transport company is named Mikael. If you can't find the office yourself, you can ask for help at other offices outside the building: everyone speaks Russian and will be happy to help.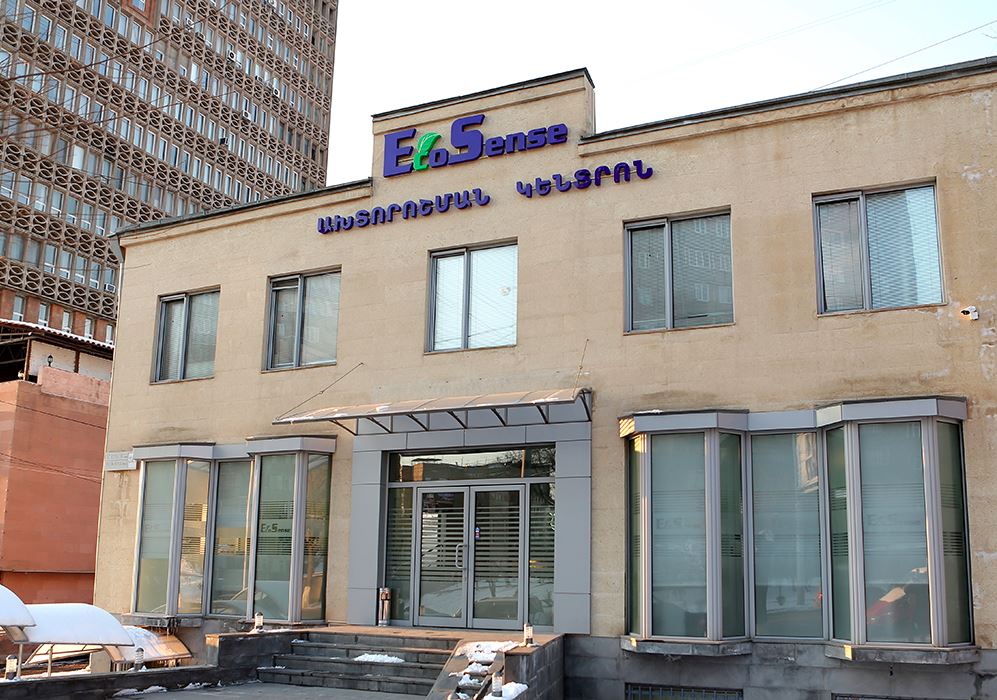 All passengers who buy tickets from Yerevan to Tbilisi at the office of this company are sent to take a PCR test at the "EcoSense" diagnostic center, located at Komitas, 37. It is better to order a cab through the Yandex.Taxi app than to catch one on the street: you won't have to haggle.
Laboratory staff are already waiting for clients from Mikael and escorting them to the cashier's desk without waiting in line. The PCR test can only be paid for in cash (AMD 12,000). The test results are picked up the next morning by the representative of the transportation company and passengers receive them when boarding the bus. The form with the PCR test results is designed according to all the rules: it has all the data, including the number of the passport, a valid QR-code and a stamp.
Important: You do not need to take the PCR test in Yerevan by yourself because:
– you will have to stand in line for several hours; – the cost of testing will be higher; – the waiting time for the result may be 2 days and more; – you will have to come for the form with the result.
Unfortunately or fortunately, one can save time and money when traveling in Armenia only if one uses unofficial methods and asks new acquaintances for help. Armenians treat tourists as welcome guests and try to help in everything without any malice.
You should arrive at the bus station "Kilikia" 15-20 minutes before the departure of the bus. During the day there may be traffic jams in the city, so it is better to order a cab in advance. The travel time from the bus station to Bagratashen border crossing is about 5 hours with several stops at picturesque locations
Crossing the Armenian-Georgian land frontier is very easy if you have your documents in order:
a valid passport;
negative PCR test;
Certificate of vaccination (it is possible to enter Georgia without it, but one more PCR test has to be taken);
filled-in electronic form (for unvaccinated tourists only).
Return tickets and hotel reservations are not required.
There are also daily Yerevan-Tbilisi trains, but in a pandemic, this mode of transport is not very convenient.
How to return from Georgia to Russia
Tourists who travel without a vaccination certificate need to do a PCR test on the third day of their stay in Georgia and keep it until they leave the country.
In Tbilisi, the choice of laboratories and the range of prices is much greater than in Yerevan, but it is better to clarify the information in the chats where expats communicate. It is advisable to go to Georgia with a certificate of vaccination: it not only saves you from having to take another PCR test, but also serves as a pass to many institutions.
When crossing the border checkpoint on the Georgian side, you need to present the vaccination certificate or PCR test.
Complicated option
You can take a Moscow-Yerevan-Moscow ticket and return from Tbilisi to Russia the same way through Armenia. Flights from the Georgian capital are operated by both transport companies and private carriers, both Armenian and Georgian.
These hospitable countries are not friendly with online booking services, so the carriers post their offers in chat rooms and channels on Telegram. Arranging a trip is not as difficult as it may seem at first sight: the carriers value their reputation and maximally adjust to the passengers; all the trips are made in comfortable Mercedes Vito or Mercedes Sprinter minibuses.
The travel time from Tbilisi to Yerevan is from 5.5 to 6.5 hours; passing through the Georgian-Armenian border does not take long. A vaccination certificate or PCR test made less than 72 hours ago is required to enter Armenia.
Some transportation companies fly to Gyumri, from where you can fly to Moscow with a direct flight by "Pobeda" airline. Sometimes tickets from Gyumri are cheaper than from Yerevan.
A simple variant
It is not possible to leave Russia by land for tourism purposes, and Russians can return home by any means. Many travelers, wishing to save on flights, return to Moscow via Vladikavkaz (North Ossetia) with flights of "S7" airline – tickets cost from 2500 rubles one way (fare without baggage, hand luggage up to 10 kg is included). Bus leaves from bus stations Ortachala and Didube – you should buy the ticket 1-2 days before the departure at the booking-office. To avoid wasting time it is better to make an agreement with a private carrier.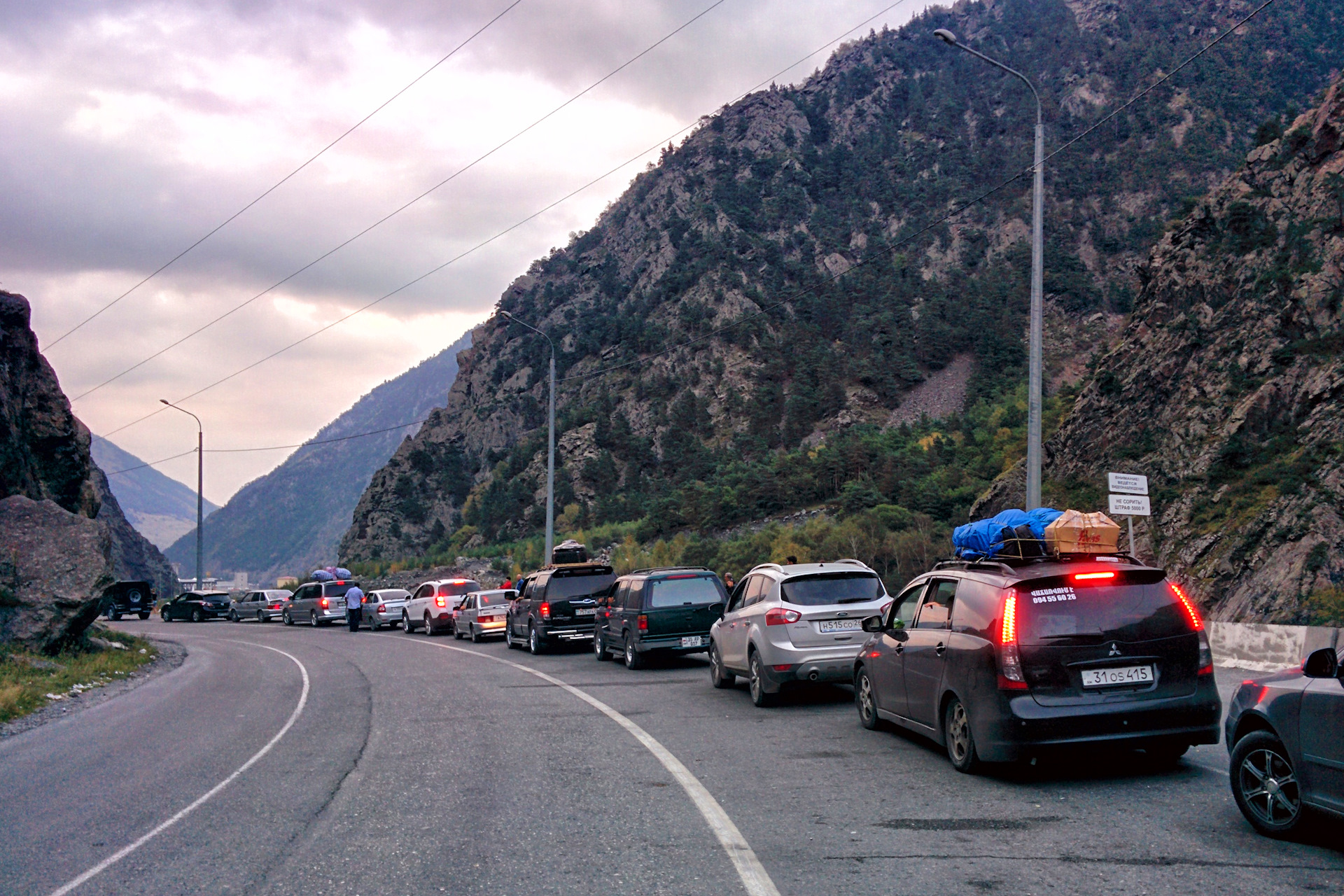 The way from Tbilisi to Vladikavkaz takes about 5 hours and goes along the picturesque Georgian Military Road through Jinvali Reservoir, Gudauri and Stepantsminda. Vaccinated tourists must present only passport and vaccination certificate to pass through passport control at the Georgian checkpoint "Dariali", and unvaccinated – a negative PCR test made on the third day of stay in Georgia. At the Russian checkpoint "Upper Lars," no documents other than the passport are required, but some passengers are questioned at length about the purpose of travel to Georgia.
If you have to leave Vladikavkaz for Moscow on the same day you should leave Tbilisi as earlier as possible. In Vladikavkaz passengers are dropped off not far from the center from where they can go to the airport. Some carriers take passengers from Tbilisi directly to Vladikavkaz airport.
Another way to save on travel
Travelling to Georgia via Armenia and back via Vladikavkaz you can save up to 5,000-7,000 rubles per person during the season: that's 7-10 dinners in a good cafe in Tbilisi or 2 or 3 nights in a cozy apartment in the center.
You can save up to 2000-3000 rubles if you find "hitchhikers": some drivers don't ask their passengers for money. This way is suitable only for those who have a few days before departure from Vladikavkaz: other people can always change their plans.