How to have a cheap vacation in Mexico – 11 secrets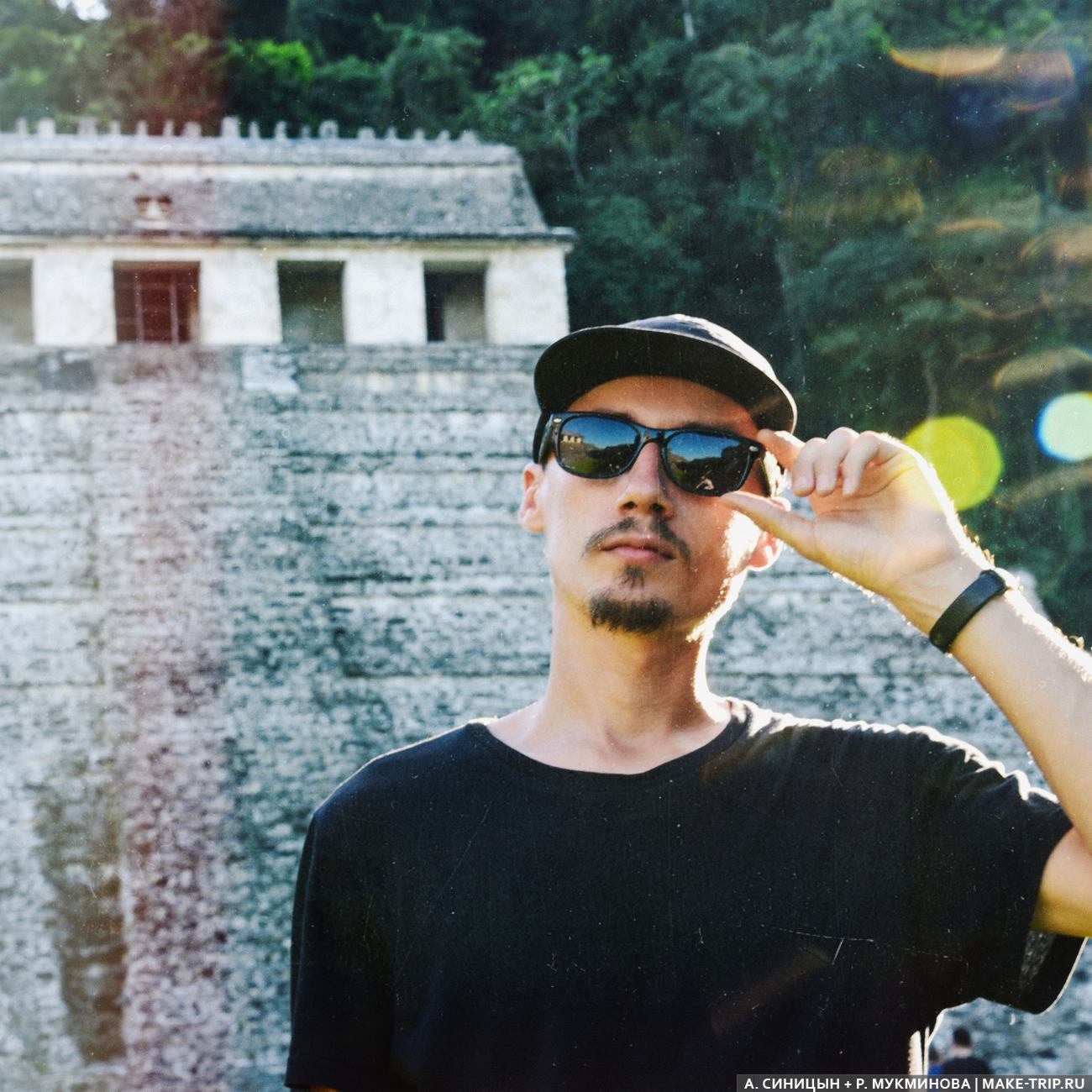 This is Agent Sinitsyn. Meet my guide to a budget vacation in expensive Mexico. My expedition was a success, I gathered a lot of valuable information and now happy to uncover these materials for the benefit of the public. Learn how to have an inexpensive and highly entertaining vacation in Mexico!
After successful missions in the Dominican Republic and Cuba, my partner Renata Mukminova and I arrived in Cancun. Our reconnaissance team planned to stay in the country of mysterious pyramids and burning tequila for two months.
We had a grandiose task: to explore the south of this country, to find the most interesting places, to expose the bad pop sights and to collect all the necessary information for tourists about comfortable and inexpensive vacations in Mexico. I'm happy to report that we successfully completed all the tasks placed on our shoulders.
First, we lived in Cancun for over a month and then traveled around the country for three weeks in a rented car. Behind us were thousands of kilometers of mountain roads, dozens of visited cities, the coast of two oceans, jungles, deserts, and luxurious beaches. How to see all this beauty and not to squander all their savings on vacation? Let's find out!
Content:
1. When it's cheaper to fly
The climate in the Caribbean is fabulous! I say this with knowledge. Thailand, Bali and other Asia are nervously smoking in the sidelines. So get ready for an unearthly high.
High season in Cancun and other Caribbean resorts in Mexico lasts from November to April. During this time, the weather is dry and very pleasant: not hot, not cold, not humid. From mid-spring it's low season, a chance of rains and even typhoons. But, as the connoisseurs of the topic, this is only a probability, so come do not be discouraged. According to eyewitness accounts, Cancun and the surrounding area all year round is good mild weather and can rest.
In summer and early fall, hotels are a little cheaper than in winter. But during the high season to the resorts of Mexico charters from Russia and Europe fly, which means that we can buy the cheapest tickets and trips.
Conclusions . Personally, I have come to the opinion that the best prices for holidays in Mexico will be at the confluence of seasons (mid-spring and fall). Yes, and the weather at this time should not fail.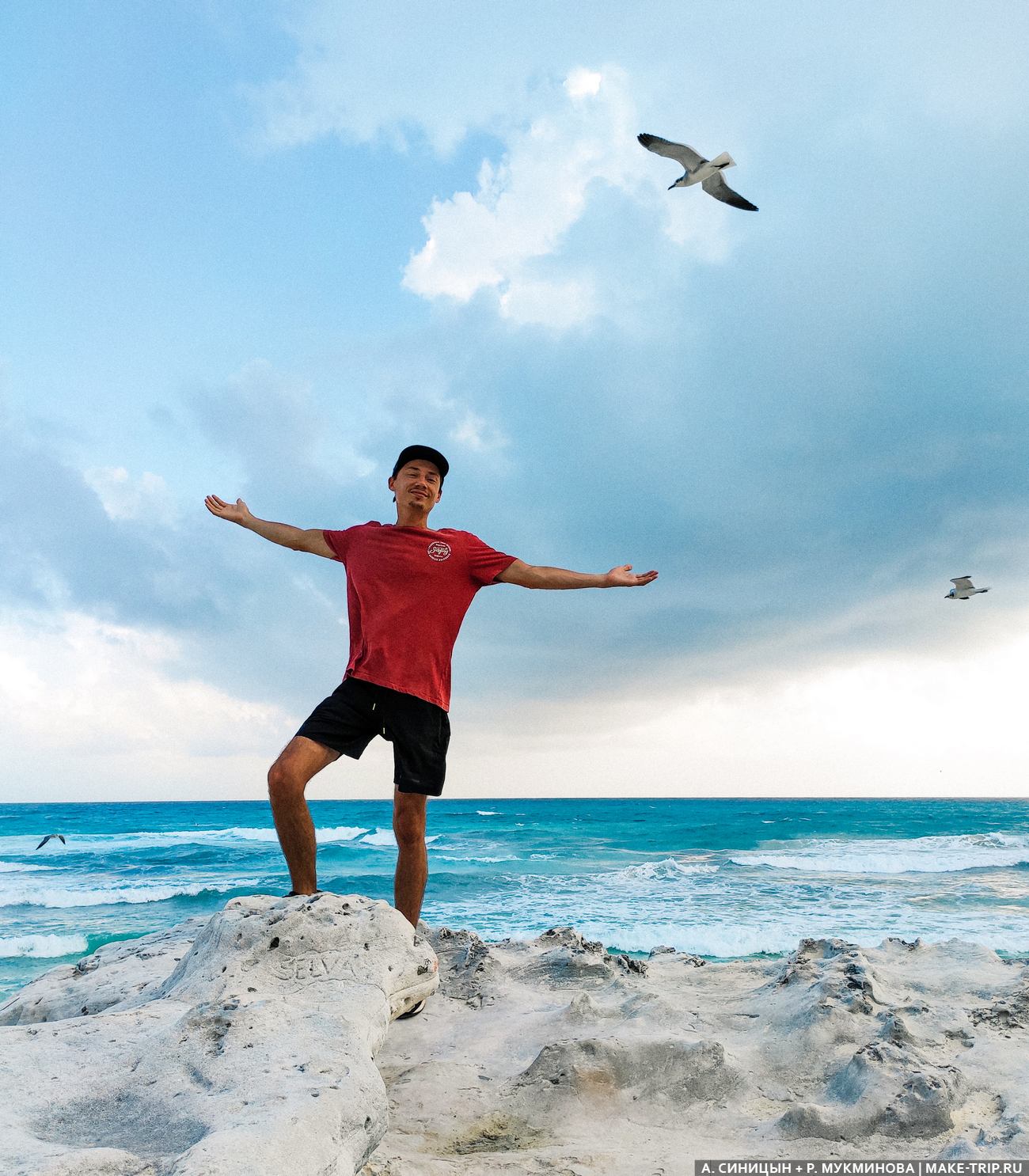 On the shores of the Caribbean Sea in Cancun.
2. Cheap Tickets to Mexico
Flying to Mexico can be very cheap if you have enough skills and luck to find cheap tickets, because they eat up most of the budget. Mexico is a far away country, it takes a lot of time and money to get there. You can't argue with this axiom, but don't be upset because every rule has exceptions.
Our budget is saved by such phenomenon as charter flights. These flights run at peak tourist season for mass transportation of tourists. Almost all the tickets are bought by tour operators for their customers, who bought trips. But if the operator sees that the next flight is not loaded down, it starts selling tickets for free seats to everyone who wants a good price. Often at a very good price.
My partner and I flew to Mexico from Cuba on a regular flight, but we flew home on a charter. It took me a long time to find cheap tickets from Mexico, and a week before departure I bought us tickets on a TUIfly flight from Cancun to Brussels for 340 euros for one person. A few days later the price dropped another 100 euros. It was a bit of a shame, but it could have been the opposite. From Brussels we drove to Eindhoven, recharged there with positive energy and flew to Russia the next morning on a Pobeda flight. For our dates, it was the cheapest way to fly home.
You can also buy cheap tickets to and from Mexico for flights out of Russia. There are charters from Moscow and St. Petersburg, usually flying every 11 days. If you're lucky, you can buy tickets for as little as 25-30 thousand rubles round trip.
Look for inexpensive tickets on the Aviasales and Skayscanner sites – they know how to search for charters, too. You can also look at the stock exchange Turdom, but there, in order to buy tickets for a charter, you have to talk to the manager the old-fashioned way, double-check the ticket availability and price – this option often promises bummer and disappointment.
You can try to find cheap tickets to Mexico on regular flights as well, sometimes there are good options. But beware: Usually the lowest prices are on connecting flights in the U.S., Canada, and Great Britain, and you'll definitely need a transit visa in all of these cases. If not, discard these options and look for direct flights or options with connections in Istanbul, Europe, or the Arab countries.
Conclusion . Catch cheap charter tickets to Mexico from Moscow, St. Petersburg, or Brussels a week or two before your vacation, or buy tickets for regular flights with promotions about six months in advance.
The beautiful colonial city of San Francisco de Campeche in southern Mexico. I recommend a visit.
3. Cheap Tours to Mexico
You can't get frankly cheap tours to Cancun: prices start at 100K rubles for two people, and you have to live with that. More often the minimum price is even higher – from 140 thousand. On duty I have come across abnormally cheap tours to Mexico for only 70 thousand for two people. But such a phenomenon – something extremely rare.
The cheapest stays will be in hotels in the center of Cancun, not in the hotelier's area. I will talk more about this geographical difference below.
Conclusions . Usually a vacation in Mexico by tour is cheaper than a trip on your own. So try your luck and check out inexpensive tours to Mexico on Level.Travel and Travellata. That's where I buy trips when I go on vacation package. Anyone who wants to save money especially recommend to read my report at the link below.
4. How to choose a resort
The most famous and popular resorts in Mexico are on the Riviera Maya. This is a tourist area on the shores of the Caribbean Sea, where thousands of hotels of all levels, long beaches with white sand, azure waters and all possible entertainments in this world are waiting for you. 99% of our compatriots vacation there. On the opposite coast of Mexico, on the Pacific Ocean, rest mostly Canadians, Americans, hippies, nudists and all kinds of adventurers. Holidays in those areas are times cheaper than the Riviera Maya, and in some ways even more enjoyable and interesting, but it is harder to get there. So let's focus our attention on the Caribbean coast.
The classic principle for all Riviera Maya resorts is: the farther from the sea, the cheaper. On the first line along the coast there are large and expensive 4 and 5-star hotels, working mainly on "all inclusive" – prices usually start at $100 per room. But in the Hotelier area of Tulum, you can find 4-stars for $70-80.
If you want an inexpensive vacation in Mexico, choose accommodation away from the beach, in the center of large resorts. I advise to pay special attention to Playa del Carmen: It's a large resort with all the infrastructure and a huge selection of accommodation, but most importantly, from the city center to the beaches can easily be reached on foot. In Cancun and Tulum, on the other hand, you have to take a vehicle to the sea.
Open the link to a list of all hotels Riviera Maya, put limits and sorting by price, set filters – so you can choose a cheap hotel to your liking. Keep in mind, however, that all flights arrive at Cancun airport, and to get to distant resorts, you will have to splurge.
Conclusions . If you want to vacation in Mexico extremely cheap, come to Cancun and live downtown for $15-30 per night for a double room. If you want to live closer to the sea, look out for hotels in Playa del Carmen and the hotelier area of Tulum – they are cheaper than the hotelier area of Cancun.
Beach in Cancun. A nudist on Cipolite beach. The Pacific coast of Mexico is nothing like the Caribbean coast.
5. How to have a cheap vacation in Cancun.
In the course of my mission, I absolutely established that there is not one, but two Cancuns.
The first Cancun is the hotelier's area. On a long spit by the sea there are big and cool hotels, it is expensive and prestigious to vacation here.
The second Cancun is the city itself. Locals live there, and thrifty tourists stay there as well. It is easy to find an inexpensive hotel or apartment in the center of Cancun. We lived there for over a month in two cozy and comfortable apartments – one day's stay cost us $20-$25 each. It takes 15-30 minutes to get from downtown Cancun to any beach in the hotelier's area on the R1 and R2 city buses. They run every minute, and the fare is only 12 pesos (36 rubles). And it is also in the center of Cancun where the most inexpensive cafes and restaurants, large shopping centers and supermarkets are located. So it is advantageous and convenient to live in this part of the resort in every way.
However, even in the hotelier's area right on the first line you can find quite inexpensive options, such as:
– from 5000₽ – from 6000₽ – from 6500₽ – from 7000₽ – from 15000₽.
Don't be surprised by the prices, especially at the last hotel – it's not cheap by Cancun standards.
Conclusions . You'll have a cheap and comfortable vacation in Mexico if you settle in downtown Cancun.
Map of the main areas of Cancun: accommodation and food in the city itself will be several times cheaper than in the hotelier's area. Beach in Cancun. Stunning azure water in the Caribbean Sea.
6. Hotels
To book a hotel at the lowest price, look not only on Bookings, but also on Hotellook. Sometimes you can find the same hotel for 10-20% cheaper.
Also look for accommodation on Airbnb: in many cities apartments and houses are cheaper than hotels. It's an especially good idea if you are vacationing as a family, in a group, are visiting for a long time, need good internet access for work, or want to cook for yourself. When you book for a week, two or a month, many hosts give a good discount. In Cancun we stayed in two apartments with Airbnb – it was inexpensive and comfortable. We paid $700 a month for a comfortable two-bedroom apartment in a quiet neighborhood and $20 a night for a cozy studio.
Conclusions . Compare prices of different booking systems on Hotellook, and also look at apartments and houses on Airbnb.
7. How to eat cheaply.
Look for places where Mexicans themselves eat. However, even these places will be two or three times more expensive than Russian canteens and inexpensive cafes. Usually for lunch or dinner we spent $ 10-20 for two. Even on the highway in a run-down cafe for truckers we could not find dishes cheaper than $5. Eating at a tourist restaurant would be significantly more expensive. The worst place is on the highway near the popular attractions (Chichen Itza, Ushmal) – avoid such places.
I can't say that portions in Mexico are very big so you won't be able to get just one dish for two. But many restaurants have specials for couples and large groups, so you can save a little money.
A quick and cheap snack is hotdogs, coffee, and pastries at the popular Oxxo chain. But after a couple or three of these snacks you will start to get sick of them.
Popular and inexpensive fast food in Mexico: tacos, burgers, and tortas. It costs about $5-$7 per person to fill up.
All in all, it's not Asia at all with its superhuman food prices. However, Mexico has an interesting and distinctive cuisine, so it's worth trying different dishes. Just look for places not for tourists, but for locals, and enjoy the food there.
You'll save money on food in Mexico if, like us, you rent an apartment with a kitchen and cook your own simple meals. Buy cheap groceries at big supermarkets like Walmart and Soriana. At least for breakfast you will not take much time and effort, and will save good money. True, the prices of groceries in stores in Mexico are higher than in our country, but you can buy inexpensive quality meat, seafood and fruit.
Conclusions . Try the national cuisine in cafes for the locals, snack on hotdogs, burgers and tacos, cook on your own if you have a kitchen. Learn more about food prices in Mexico.
Tacos are a traditional Mexican dish. (Photo: unsplash.com / @christine_siracusa)
8. Refusal of excursions
Excursions in Mexico are terribly expensive, so if you want a cheap vacation, forget about them and plan your own trips. Public transportation or car rentals can help you get around without travel agencies. And if you want to see the real Mexico, and not a tourist reservation, then you just need to give up excursions. A car is especially good for this – for me, an auto-trip through Mexico was a very enjoyable and fascinating experience.
We traveled through Mexico by car for three whole weeks and got so far away where hardly a tourist's foot has ever set foot. If you have only one or two weeks of vacation at your disposal, it's unlikely you'll drive across the country to the Pacific coast. It is not necessary: you can rent a car for a few days and drive yourself to several Mayan pyramids, cenotes, the Bacalar Lagoon and colonial towns. One day is enough for you to go to any of these places. This way you will save hundreds or even thousands of dollars (if you are vacationing as a family) on excursions.
Conclusions . Do not take any excursions, they are ungodly expensive in Mexico. Any point of interest you can visit on your own.
Very interesting places:
The excursion to the salt lakes and pink flamingos cost from $150 per person. We went there on our own and got a much closer look at the birds than the tours. Look how beautiful Palenque is. It's the same great Mayan city as Chichen Itza, only there are far fewer tourists and the prices are times lower. Take a trip here instead of the excursion to expensive Chichen Itza. The beautiful Bacalar Lagoon in the south. A true branch of the Maldives in Mexico.
9. Rent a car
The best way to see the sights of Mexico is to rent a car. It is cheap and very interesting. All tours take tourists to the most boring, expensive and crowded places. You can see the pyramids and cenotes without the crowds of tourists and piles of vendors in the area. You can also take public transportation, but this way you will lose a lot of time and visit half as many places as by car. Buses are expensive in Mexico, so even the savings are questionable, if not more expensive.
I made my reservation on Rentalcars.com because it was great value for money and has very clear terms and conditions.
Gasoline costs about $ 1 per liter, rent a car starts at $ 10 a day and all the toll roads can be bypassed on the alternative free roads. I will prepare a separate report on the nuances of rental cars in Mexico and the specifics of the road. There are important points!
Conclusions . My verdict is firm and categorical: rent a car and enjoy the freedom and beauty of Mexico.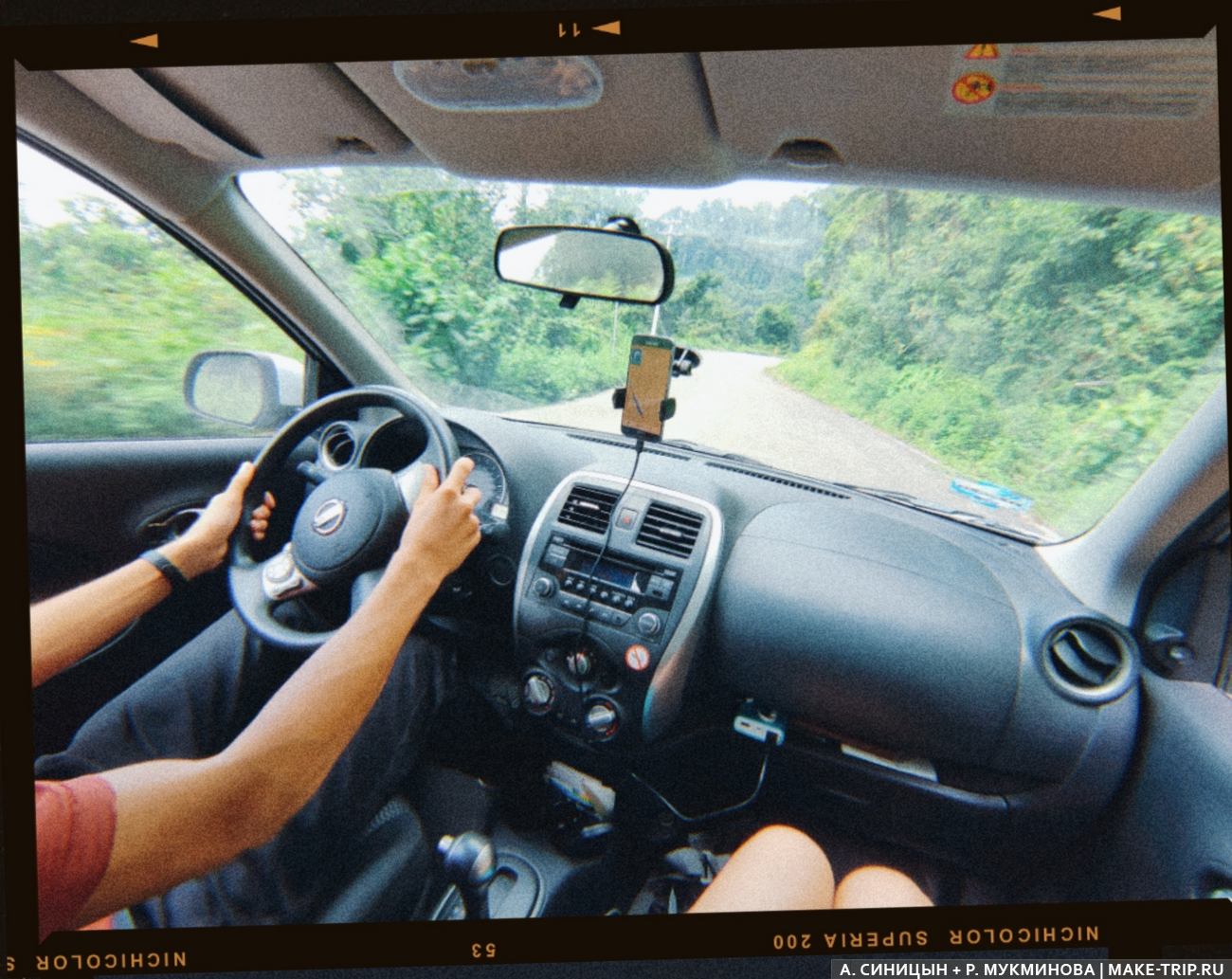 Looping our Nissan through the Mexican serpentines at an altitude of 3,000 meters in the mountains of Veracruz state.
10. Bad sights and good sights
This dichotomy is very pronounced in Mexico. Prices for the most popular pyramids and cenotes can be 5-10 times higher than those of their lesser known brethren. In this case, almost always it is the latter will give you the most vivid and pleasant experience.
Do not visit such famous places like Chichen Itza, Ushmal, Ek Balam and Grand Cenote, where they take many tourists. And it's not just about the money (and ticket prices there are shamelessly inflated), but also about the pleasure you get. In the unpopular ruins of Mayan cities and cenotes you can enjoy the beauty of these places almost alone! Whereas at the promoted sites there will be scary crowds and a bunch of restrictions that will ruin your entire experience.
Explore our reports on the most interesting pyramids, cenotes, caves and other attractions in Southern Mexico. Believe me, you can still find beautiful and authentic places there without the crowds of tourists. Many you can easily visit in one day by driving from the resort.
Conclusions . Don't visit the hyped attractions, but go to the lesser known places.
I swam alone in the Samula Cenote – what a thrill! And now look at what hell is going on in the popular Ik Quil cenote near Chichen Itza. It's still early in the morning, and which one do you prefer?
11: Don't Lose Money
It's best to go to Mexico with two cards: a debit card and a credit card, which allow you to withdraw money without fees and give good cashback. Expertise confirms that the best cards for travel have Tinkoff Bank (at the link my detailed report on their pros and cons). Here's how I saved money in Mexico with these cards:
Got 10% cashback on car rentals (which, by the way, is $30 off $300 spent).
Got 10% cashback on all hotels booked on Bookings.
I withdrew money from ATMs without a fee from my bank. However, all local ATMs still charge a fee, but I found those where it is minimal (City Bank).
I left the deposit when I rented the car with my credit card, which means it wasn't my personal money that was blocked, but the bank's money.
The credit card gives me and my partner free insurance for a year, so we don't have to spend on policies.
These perks allow you to save money on a flat rate and get thousands of rubles back on every trip.
Conclusions . Get a credit card and debit card with favorable travel terms before your vacation. Read how not to lose money abroad on fees.
We climbed to the top of a pyramid in the ancient Mayan city of Calakmul with a huge area with almost no tourists. You can walk and climb everywhere. A true paradise for those who like to play pioneer.
A few secrets of an inexpensive vacation in Mexico
To see as much as possible for a modest budget with decent tourist services in the country of the beginning of human civilization – the desire is real and quite feasible. Cancun – a tourist mecca in Mexico. That's where travel begins.
© Artem Tretyakov/CONSUL, archive
NEW YORK, April 14. /CONSUL/. To see as much as possible on a modest budget with decent tourist services in the country of the beginning of human civilization is a realistic and quite feasible desire. Cancun is the tourist mecca of Mexico. It is where travel begins. The local airport welcomes and sees off travelers from most countries from almost every continent.
Time for a cheap trip
© Artem Tretyakov/CONSUL, archive
The climate in the Caribbean is beautiful at any time of the year. Still, the holiday season is November-April. Dry, pleasant weather with no drastic fluctuations in temperature or humidity. The rest of the months threaten rain, and even typhoons, but in the summer and autumn hotels are cheaper. And the best prices for holidays in Mexico will be at the confluence of seasons.
Cheapest air tickets to Mexico
© Artem Tretyakov/CONSUL, archive
Flying to another continent is not cheap at all. That's why the ticket price to Mexico and back makes up the biggest part of the travel budget. And yet there are ways to save money. First of all, charter flights during peak tourist season. Tour operators offer a good price on them when they couldn't sell out and the tickets are booked. It's cheaper to buy both ways at once. The third option is to fly regular flights with connections in the U.S., Canada and Britain (this option for those who have transit visas) or via Istanbul, Europe and the Arab countries.
The most cost-effective tours and resorts
© Artem Tretyakov/CONSUL, archive
It is hardly possible to buy a tour to Cancun cheaper than 100000 rubles for two people. At the same time, the most inexpensive trips will be to hotels in the center of Cancun, not in the hotelier's area. It is cheaper to travel on your own.
The most popular resorts in Mexico are on the shores of the Caribbean Sea. Here hotels of all levels, snow-white beach sand, azure-colored water and can't count the attractions. Prices will match the selected service. A classic principle: the farther from the sea, the cheaper.
© Artem Tretyakov/CONSUL, archive
Inexpensive vacation – in the center of large resorts. For example, Playu del Carmen has a well-developed infrastructure, a wide range of housing, but most importantly, from the city center to the beaches can be easily reached on foot. But in Cancun and Tulum to the sea will have to travel by transport. From the foregoing conclusion: you can rest in Mexico extremely cheap by choosing Cancun with accommodation in the city center. If you want to get closer to the sea, choose more expensive hotels in Playa del Carmen and the hotelier zone in Tulum.
By the way, don't be surprised, there are two Cancuns in Mexico. The first is the one mentioned above. In fact, the city is exactly that. With locals, apartments and inexpensive hotels that rent to thrifty tourists. From the center, you can get to any beach in 15-30 minutes by city buses. They go quite often and the price is about 36 rubles. The city has many inexpensive cafes, restaurants, large shopping malls. And the second Konkur is a hotelier zone on a long spit by the sea with almost fashionable hotels.
About food and catering
© Artem Tretyakov/CONSUL, archive
The foodstuffs in stores and the menus in the restaurants are not cheap, and it takes some getting used to the quality. So the basic rule is: It's safest to buy food and eat where the local Mexicans do it. And be careful to avoid "eateries" on the highway near popular attractions.
You can save on food in Mexico by renting apartments with a kitchen and cook by yourself. Local supermarkets have low prices for quality meat, seafood, and fruit.
Your own guide
© Artem Tretyakov/CONSUL, archive
This is yet another item to save a traveler's budget. Tours are prohibitively expensive, and you're not always happy with the route and the guide. But experienced travelers in Mexico, they say that for relatively less money can independently determine the route to the attractions, learning how to get to them by public transport or rental car. This way you can explore the little-known Mayan pyramids, cenotes, the Bacalar Lagoon and colonial cities, saving hundreds or even thousands of dollars.
© Artem Tretyakov/CONSUL, archive
Excursion bureaus are not cheap and offer the standard list of Mexican sights on the trampled by tourists ancestor trails with standard descriptions, familiar from literature. But you want to feel the spirit of the ancestors in its historical inviolability. To visit let not the most famous places, but primordial, untouched by civilization, the crowds of people, and not so expensive. Almost alone, thoughts plunged into the depths of centuries, walk through the pyramids and cenotes, the ruins of Mayan cities, enjoying the beauty of places.
Money: cash or card
© Artem Tretyakov/CONSUL, archive
In Mexico it is preferable to have two cards – debit and credit. They can be used to withdraw money without commissions and get a good cashback. With such bonuses here, it is realistic to save and get back more than one thousand rubles. Cash is also needed. For example, many gas stations do not accept cards.