Going to Iceland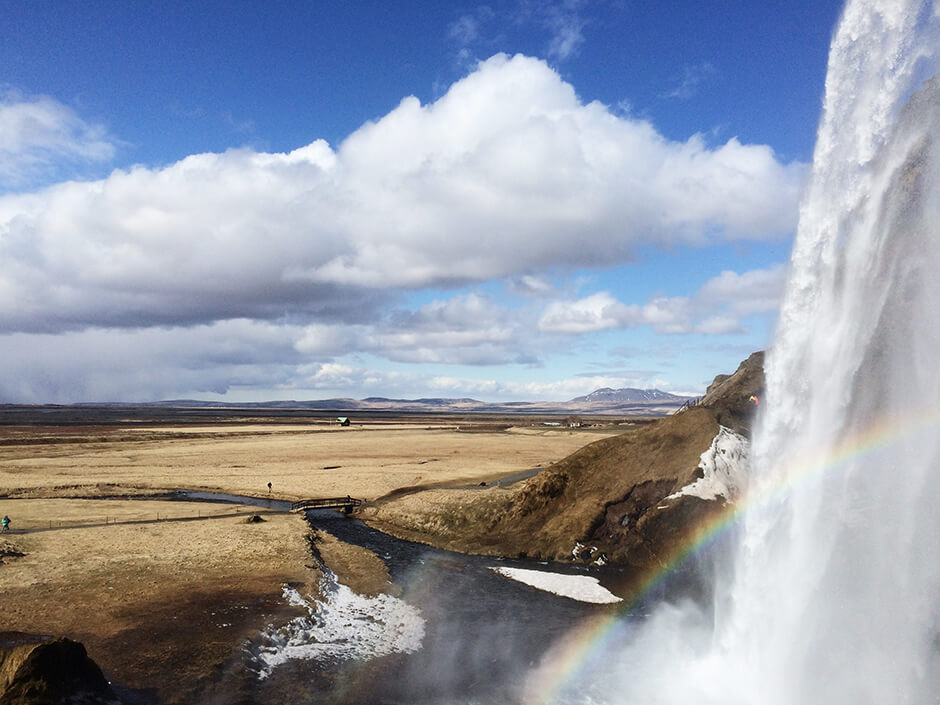 Olga Efimova, 33, lives in Moscow, works as a legal counselor, and runs two blogs – about music and travel. In May she traveled through Iceland with friends and shared with the readers of 34travel a ready-made travel plan.
Because at least once in your life you had to see the place where Björk was born and grew up. Besides from the tapes of friends and acquaintances Iceland with its woolly horses, blue ice and Martian landscapes kept pouring – and I decided to channel my envy of them in a productive way.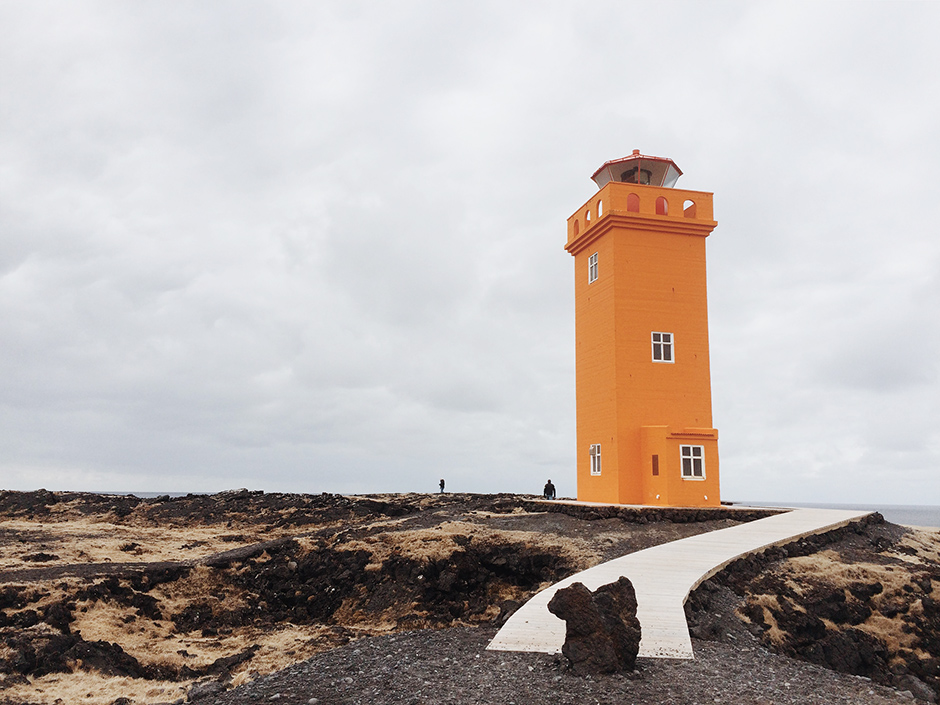 It's best to get your plane tickets in advance, because Iceland is not the kind of country to which one jumps off a week in advance. I bought my FinnAir tickets six months in advance which cost about $400 (tickets from Vilnius with a connection cost about the same, but you can buy them a few weeks before the trip – 34travel). I had to change planes: the flight from Moscow to Helsinki took a little over an hour and a half, and from Helsinki to Keflavik (Reykjavik's main airport) it took another 1.5 hours. The only downside to planning so far in advance is that flights can be rescheduled, so my departures have shifted more than once in six months, but by no more than an hour. Also keep in mind that tickets during the high season, which runs from June to the end of September, can be more expensive.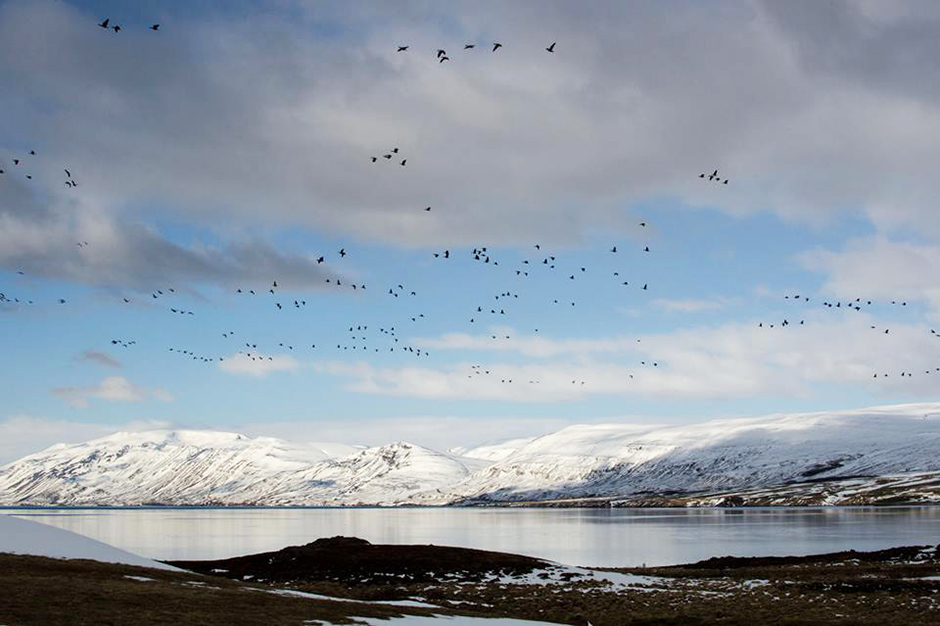 How to travel in Iceland?
The best way to get around Iceland in May (and not only) is by rented car: shuttle buses for long distances don't run yet, hitchhiking is unreliable, and it's too cold to ride a bike at this time.
So we (and there were four of us) decided to rent a car. After studying the prices and conditions of rentals I chose Autoeurope: we took Suzuki Grand Vitara with manual gearbox ("manual" is traditionally cheaper). Renting a car for 10 days with a minimum insurance cost us € 689 (about € 172 per person). By the way, Iceland is considered the most expensive country in Europe in rental cars.
You can pick up a car at the airport. Another option is to take a shuttle from the airport to Reykjavik and get a car in town. Shuttle tickets can be purchased in advance on the Flybus website.
You can save money on a car if you book it at least three weeks before the trip, take your GPS (they charge extra money for it) and not to speed on the roads (then you can take the minimum insurance). I also advise to check if the driver has an international license, at least one year of experience and a backup driver in case of fatigue.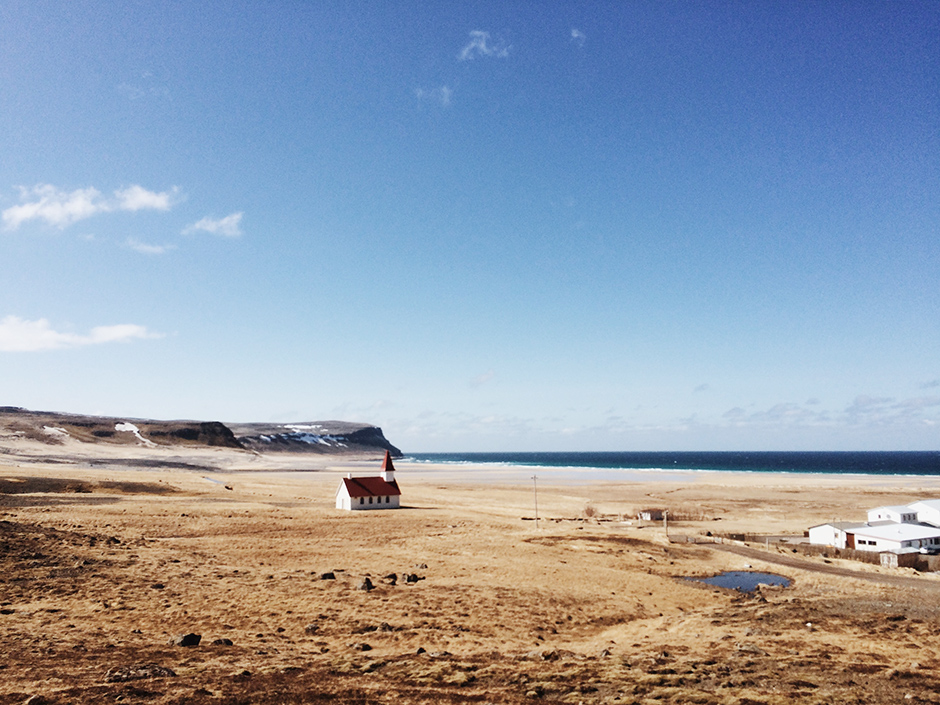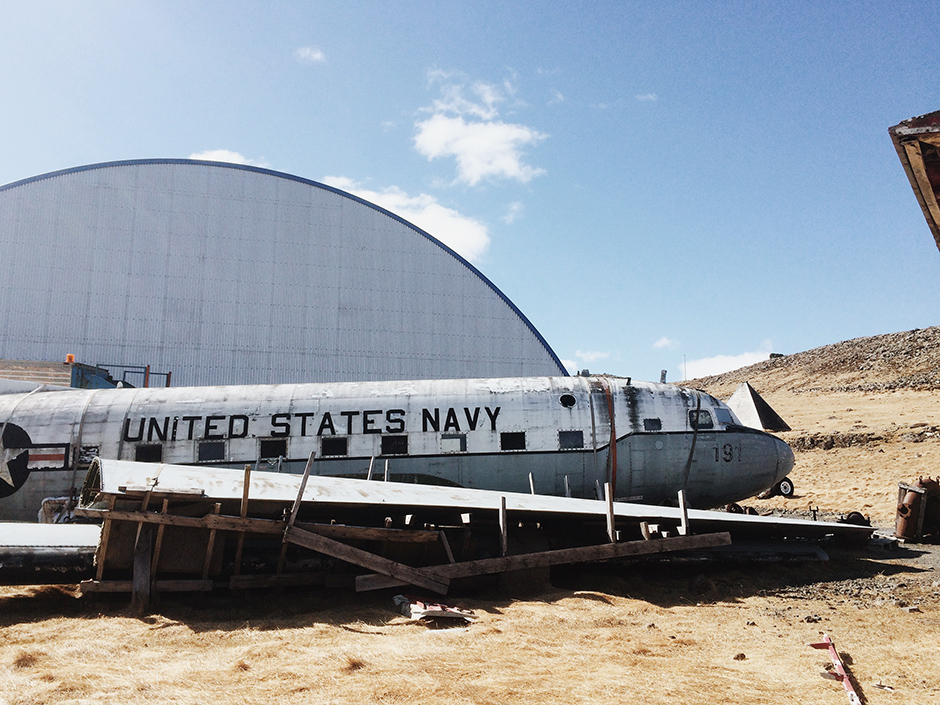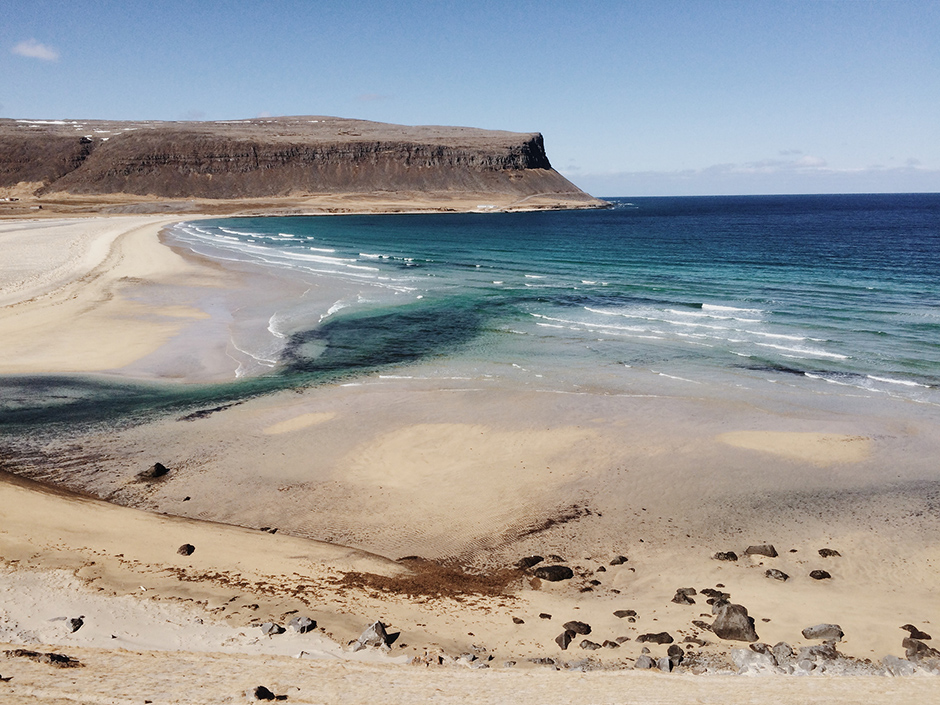 Roads in Iceland
The main thing you need to watch out for in Iceland, if you dare to go by car, is the state of the roads. Moreover, Icelanders have prudently created a whole resource devoted to roads. Here you can find a complete map of the roads with the type of pavement, find out which routes are closed today, and even look at the roads in real time with webcams.
In May the weather and road conditions in Iceland are quite unpredictable, and a road open today may be completely closed tomorrow, so I highly recommend actively using these services.
As for the quality of roads – the circular Route 1 is paved with excellent asphalt (but not illuminated with lights: reflective poles on the edges of the road are used as lighting), while gravel roads and lava roads are a little more difficult and unpleasant to pass, but all this is minor. Gas stations are fairly common along the way, even in the middle of nowhere there is bound to be a deserted gas station that accepts bank cards. Because progress!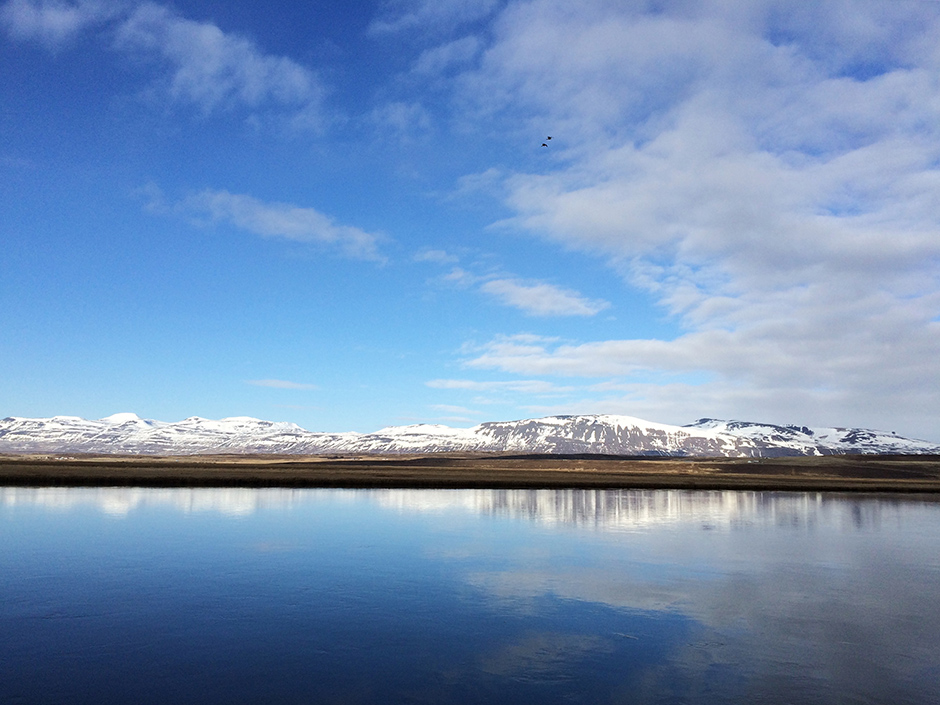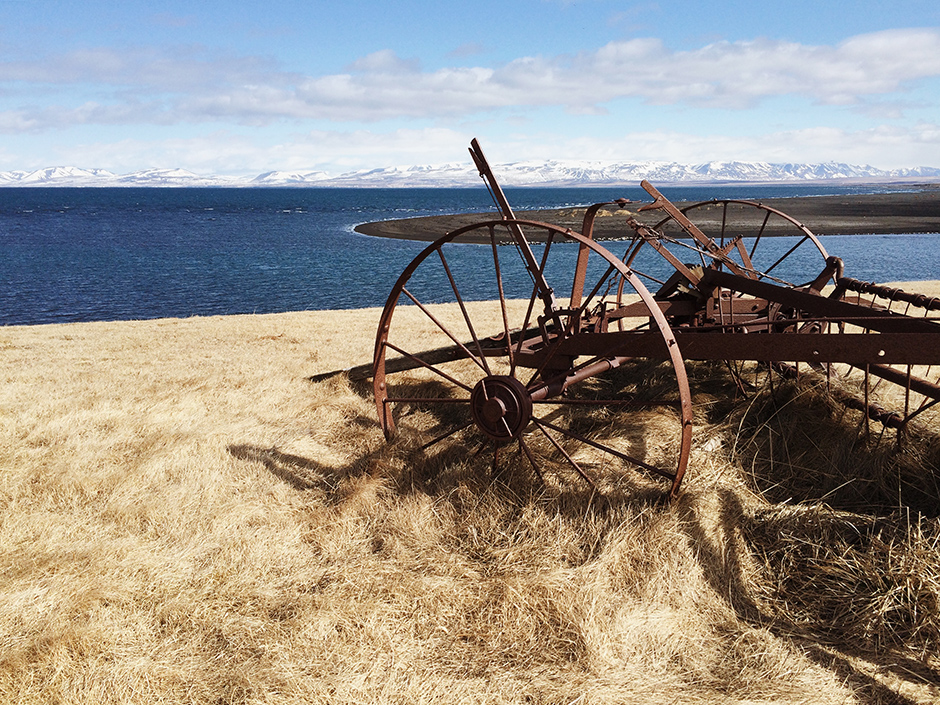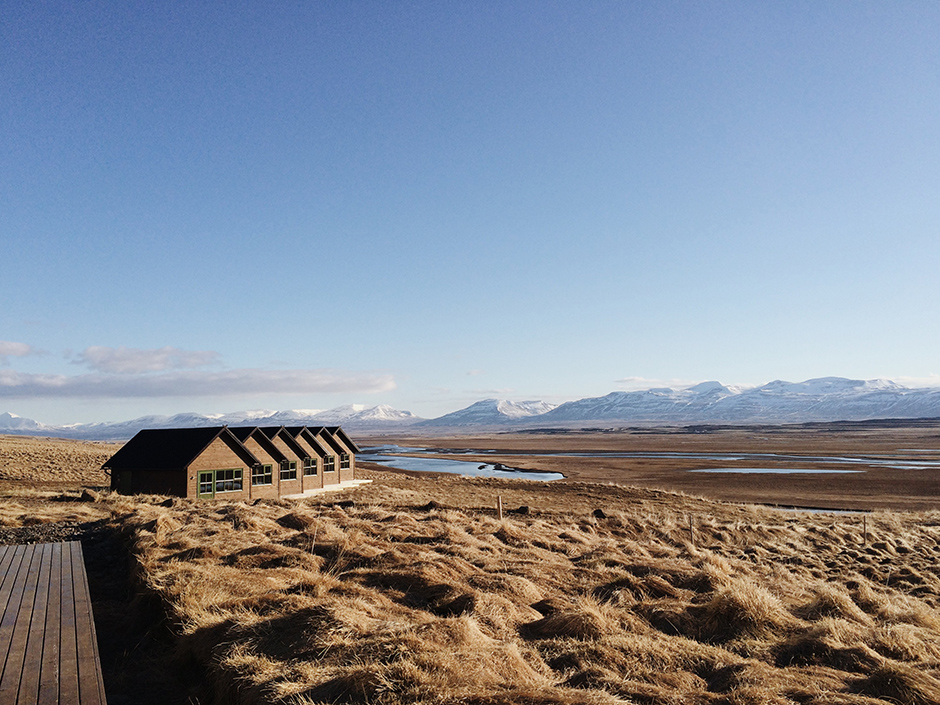 How to dress and what to take with you to Iceland?
So, in addition to the obvious warm windproof clothes and comfortable shoes, it is worth bringing a swimsuit and swimming trunks – in Iceland, at every turn, there are hot pools, which is a sin not to bathe in.
It is rather presumptuous to plan buying clothes on the spot: my dream to buy an Icelandic sweater with reindeer, which I cherished before coming to Iceland, was crushed by its price (about 20,000 ISK, which is about € 135), so the sweater with reindeer is also better to knit in advance and bring with you.
For greater savings you can bring a minimum of bed linen and towels, because they often have to pay extra for them at the place of residence.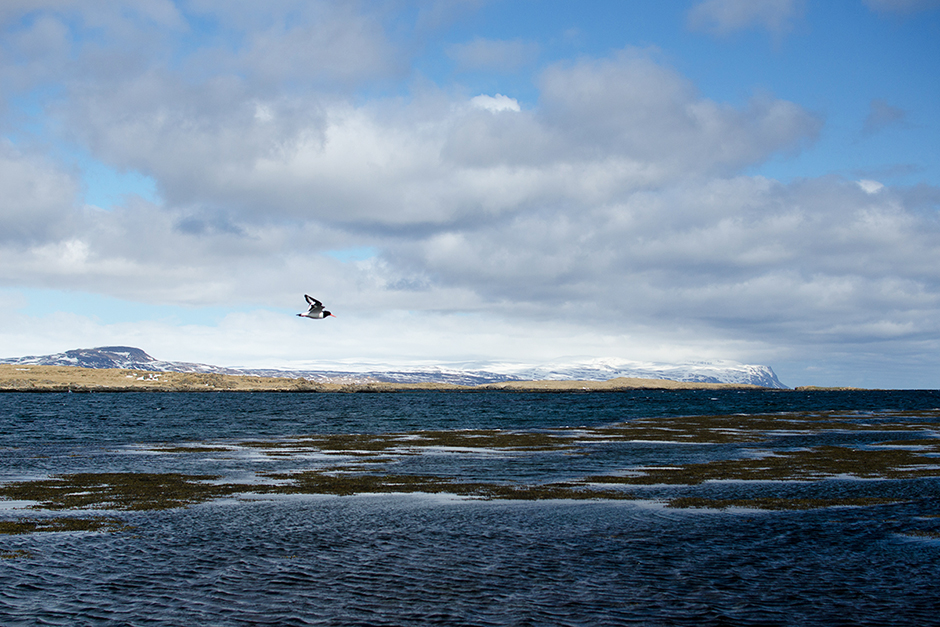 The food in Iceland is not very diverse: just a lot of fish. Most of the time during the trip we cooked by ourselves, using the kitchens of hotels and hostels, and went to cafes and restaurants about once every couple of days, so for food we spent on average € 20 per day per person.
The most important thing to remember about eating and drinking in Iceland – there is quite expensive alcohol, and it is usually sold in individual stores. But the most popular chain of liquor stores called Vinbudin can be found in almost every town.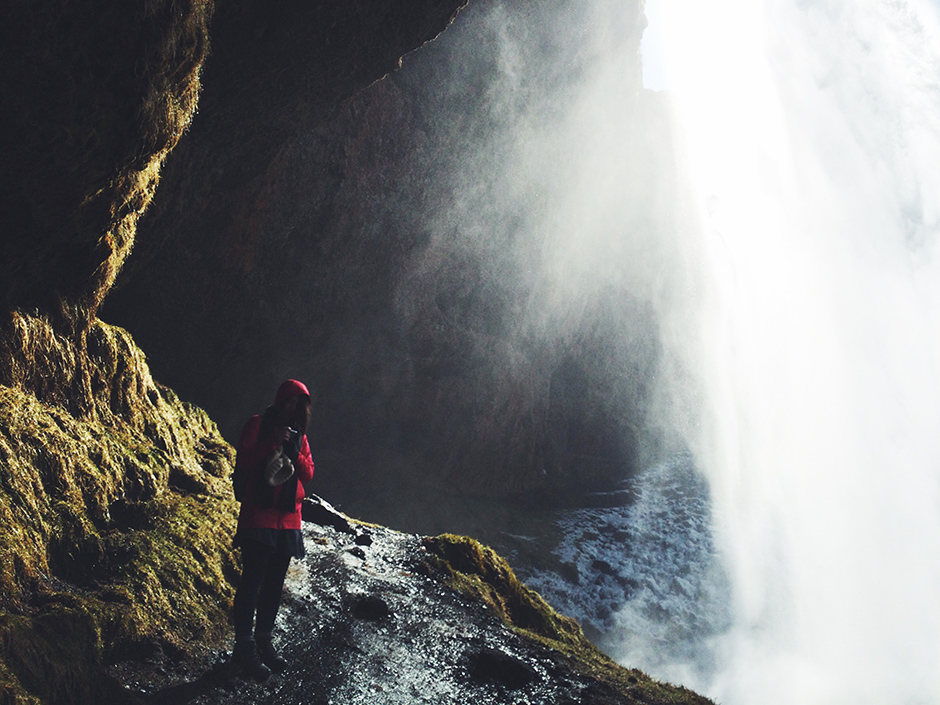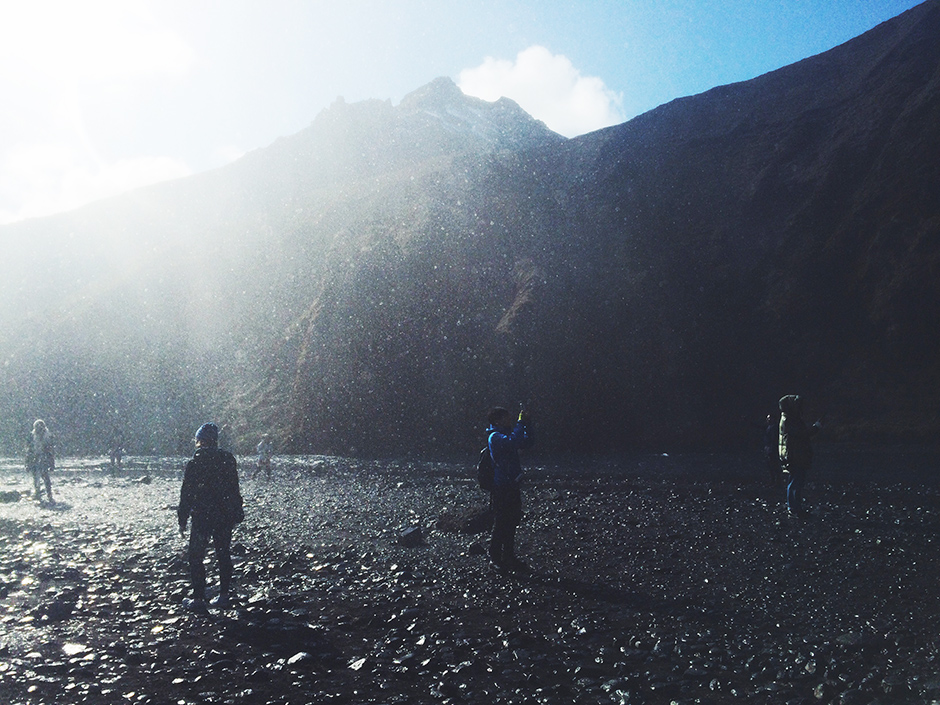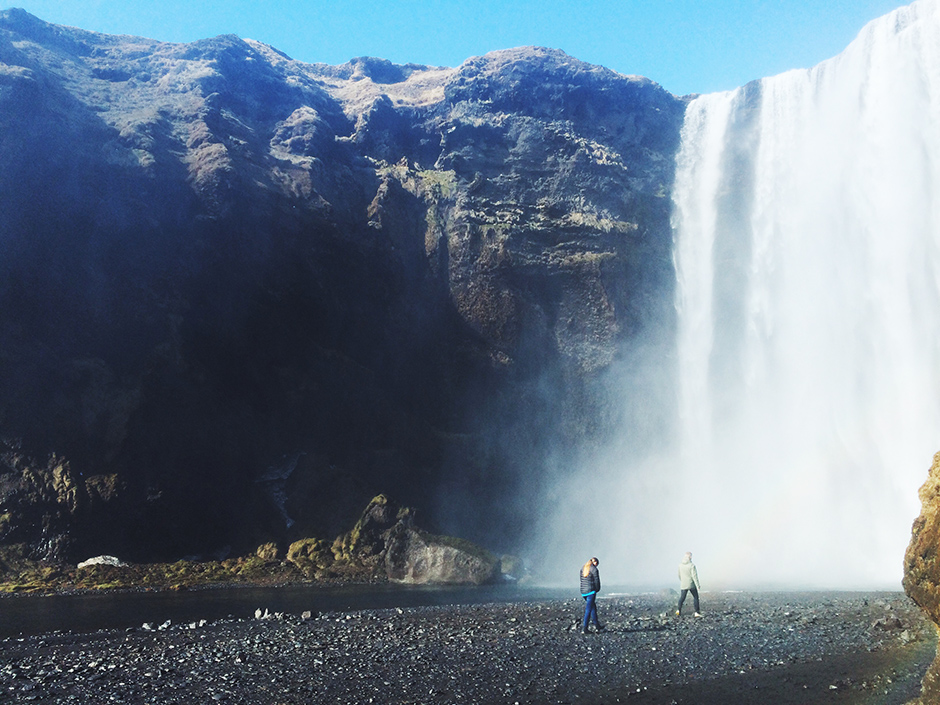 Where to live in Iceland?
The two main options for finding budget accommodation in Iceland (besides booking.com):
1. A worldwide network of hostels called HiHostels. Here you can find very cheap places in hostels, the most budget is probably to take a room for 3-4 people if you are traveling together and ready to spend a whole night with each other. The price of such a room ranges from € 25 to € 35 per night per person. In addition, you can buy a membership in the club HiHostels (when booking the first hostel or on-site) and get a 10% discount on accommodation in all hostels of this network.
2. Several farms, also merged into a purely Icelandic network of Farmholidays. Almost every such farm grazes horses and serves local animal products for breakfast. Accommodation at the farms will be a little more expensive than a hostel, but it's usually worth it.
We stayed in HiHostels most of the time, a couple of times at Farmholidays and two other places booked through the traditional booking.com at the prompts of friends who had traveled to Iceland.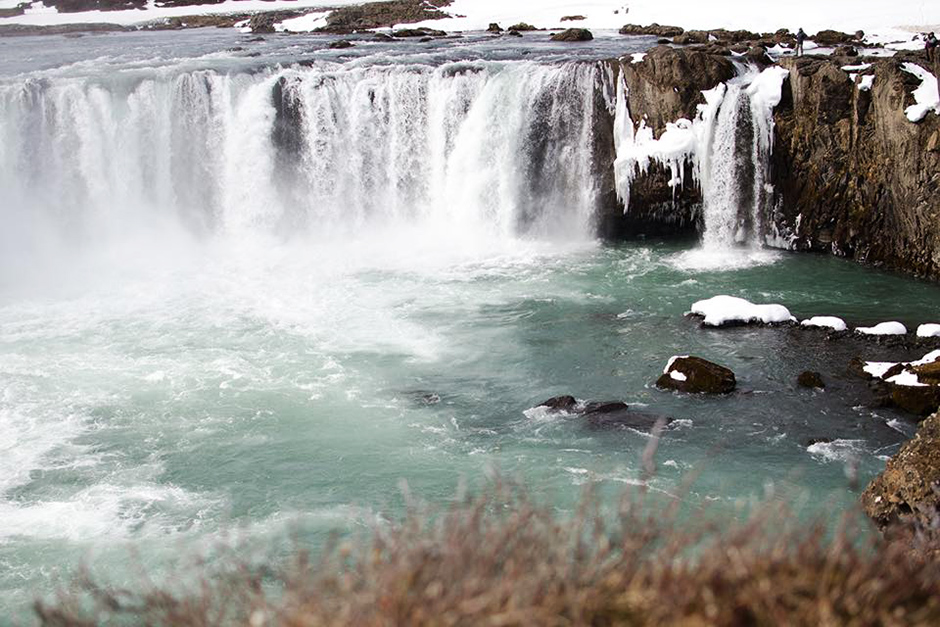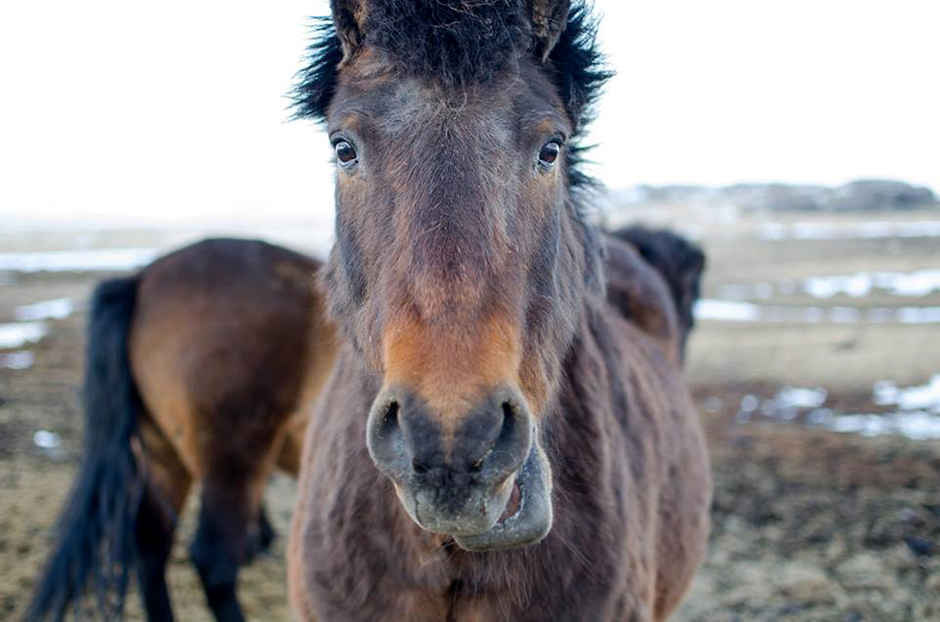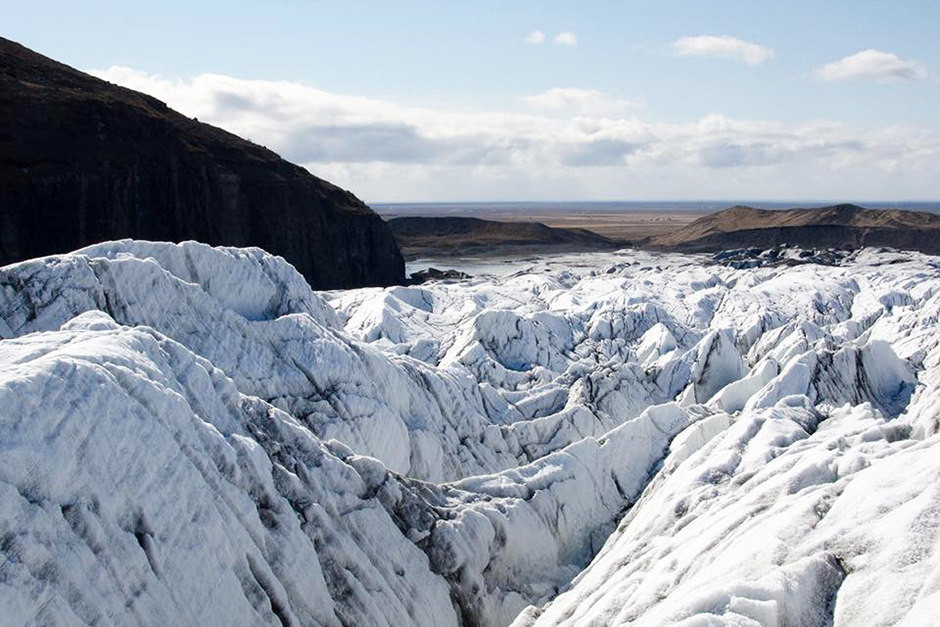 The itinerary of the trip was repeatedly subjected to changes, several times redrawn in opposite directions, so I can safely call it hard-won. Meet: the result of hours of effort, an itinerary for an 8-day trip to Iceland.
In case you doubt your driving skills or don't want to drive through Iceland at such a fast pace, the trip to the western fjords can be left for the next trip, driving exclusively on circuitous route 1, and the trip to the south of Iceland can be split into 2 days, spending an overnight in Vika.
You can safely multiply the time calculated by Google maps by 1.3-1.5, because they do not take into account possible accidents on the roads, weather and other momentary details.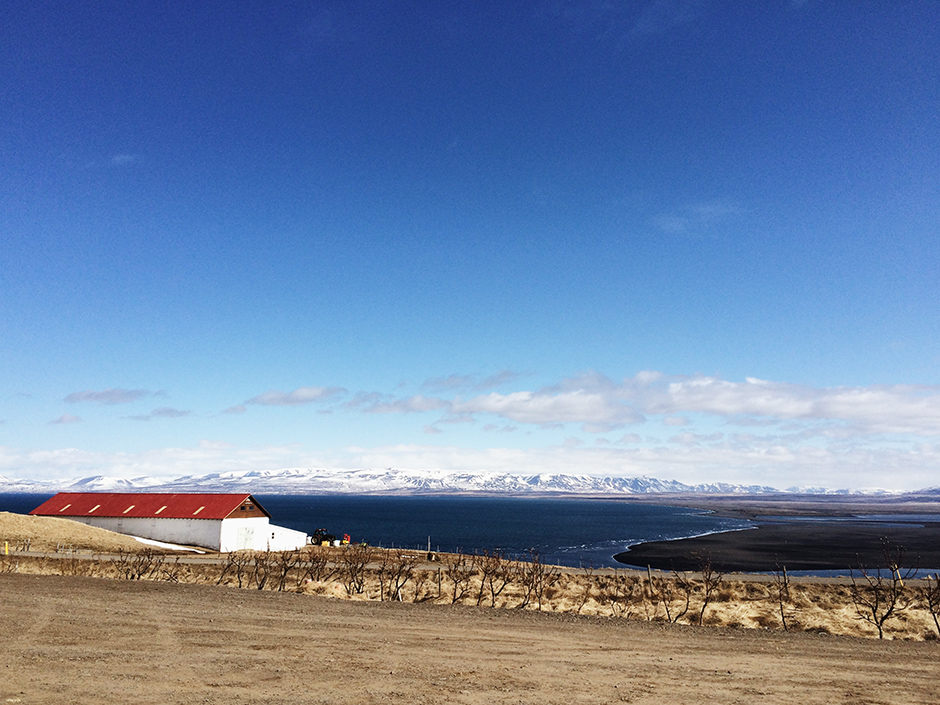 Money and other trivia
Since Iceland is a developed and progressive country, you can do without cash here: bank cards are accepted everywhere, from gas stations in the middle of fucking nothing to tents next to waterfalls. But I recommend changing at least some money to look at the Icelandic change with the fish depicted on it.
We didn't use any local calls because two of the company had European SIM cards, but a preliminary survey showed that the cheapest kind of connection in Iceland is the operator Siminn.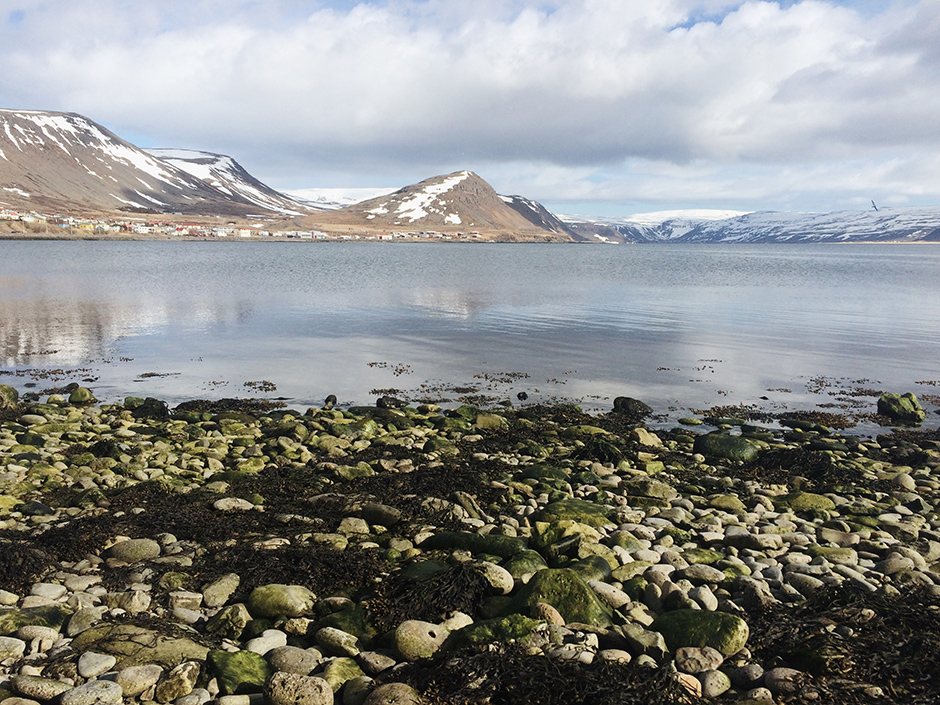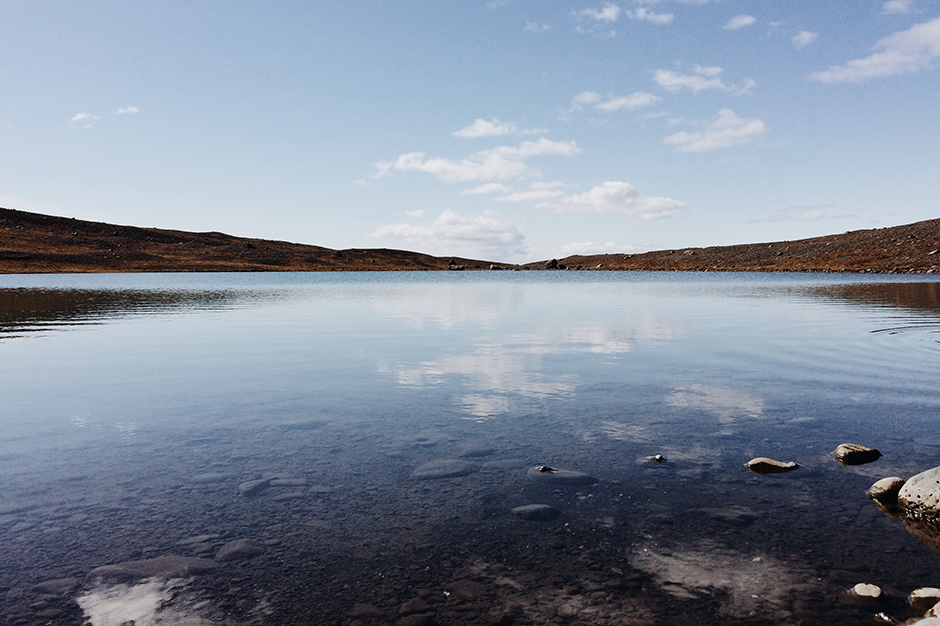 South of Iceland: What to do there?
Once we got to Keflavik, we met a companion who was already waiting for us in a rental car and headed to Reykjavik, stopping at the famous Blue Lagoon on the way. Swimming in the Blue Lagoon is hardly worth it (then there are much more suitable places, with fewer tourists and significantly cheaper), but you should certainly look at it, because the place is really beautiful.
Reykjavik, because of its capital, is full of museums and pubs, which we did not go to, but we walked along the waterfront at sunset and visited the main church of the capital Hadlgrimskirkja. Its tower, which can be climbed by elevator for 800 kronor (€ 5.5), offers a classic view of Reykjavik with its colorful rooftops.
The south of Iceland is the richest in tourist spots, so the trip through this part of the country was the most eventful. Here is the so-called Icelandic Golden Ring, consisting of Tingvellir National Park, the Valley of Geysers, Gudlfoss Falls, Seljalandsfoss Falls (which you can walk around) and Skogafoss Falls (which you can see from above by climbing a ladder).
There are benches with tables in almost every place that offers an amazing view, so you always have the opportunity to have breakfast or a drink with a view of, for example, a volcano. Most of the beauties of Iceland can be seen for free, and next to the tourist spots will certainly be a coffee shop with friendly Icelanders. For example, near the Valley of Geysers is the Geysir Café, which sells great coffee, and on the walls there are pictures about the national Icelandic wrestling – glima, according to the rules of which wrestlers grab each other by the straps and throw them to the floor (extremely educational).
After Skogafoss, you can get to Iceland's southernmost point, Cape Vik, where tourists usually stay for the first night of their trip and walk on the black sand beach.
We spent the night in Reykjavik in a triple room at Reykjavik City Hostel (€21 per person), and the next night was at Hof 1 Hotel, located between the Skaftafell Glacier and Glacier Lagoon (room for four cost €46.5 per person). It was from there, on the second morning of our trip, that we set off to explore the east coast of Iceland.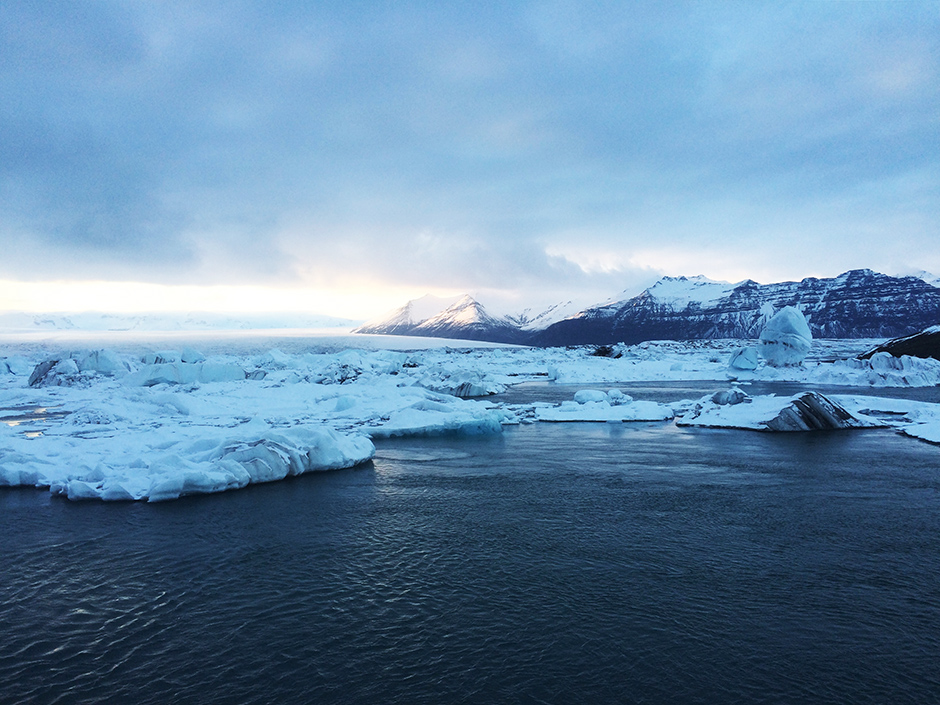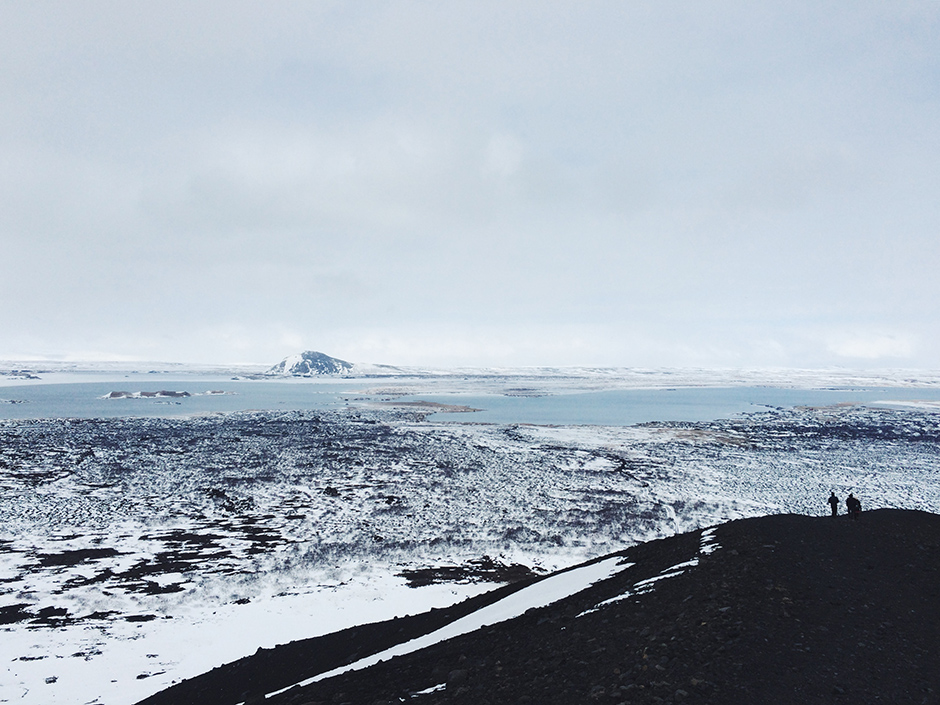 East of Iceland: everything you need to know about glaciers
The eastern part of Iceland is full of glaciers, and you should take advantage of it: for example, you can take a tour to the famous Skaftafell Glacier and see the sites where "Interstellar" and "Game of Thrones" were filmed (there are tours of the blue caves in winter). Choose a suitable tour and book it, for example, on the site of these guys Mountainguides. We planned this tour of medium complexity, which began at 9 am and lasted about 4 hours (about € 92 per person, including the necessary equipment rental).
Further on, the road goes through Glacier Lagoon (for which I was going on this trip); if the weather and ice conditions are right, you can take a boat to ride between the icebergs.
That day we spent the night in the town of Seydisfjordur, which we had to reach in an evening snowstorm through a mountain pass, but it was all worth spending the night in a former hospital building. Here again we stayed in a room for four in a hostel called Seydisfjordur (it cost us €25 per person).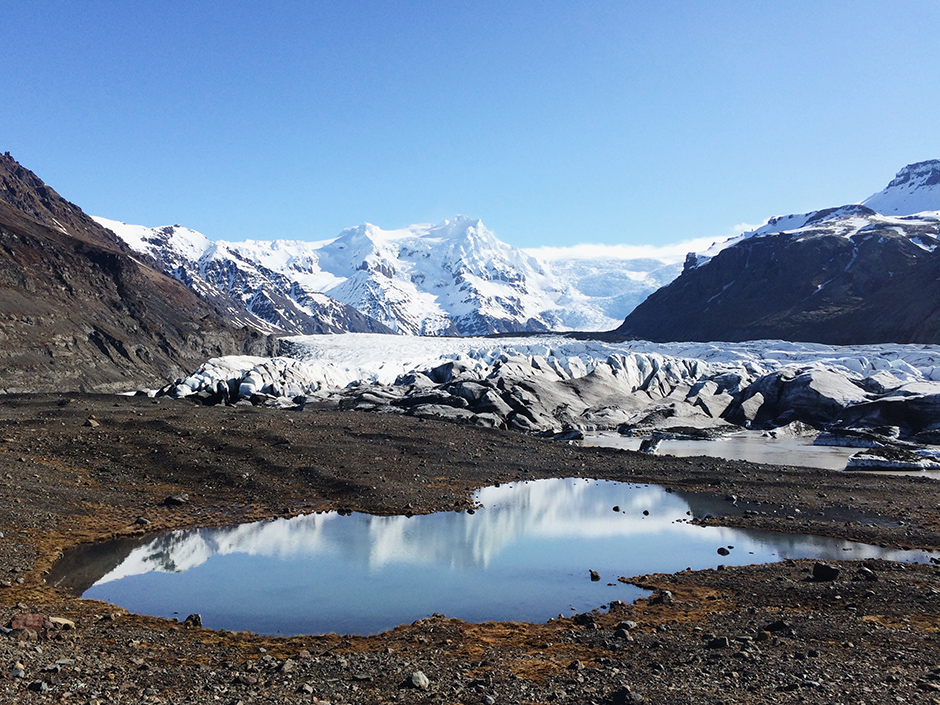 North of Iceland: the wonders of Lake Miwatn
To visit Lake Miwatn and its surroundings we can safely allot 2-3 days, but we do not have them, so we saw all the beauties in a day and a half.
On the way to the lake we visited two places: Detifoss waterfall and Viti crater, and around Lake Miwatn there is a lot of entertainment: Namafjall fumaroles (one of Iceland's most impressive places, where the products of volcanic activity in the form of gas spurt right out of the ground), Hverfjall crater, on the edge of which you can stand looking at the area from above, Dimmuborgir frozen lava park and Myvatn Baths outdoor hot pools, where bathing is more beautiful, less crowded and cheaper than in Blue Lagoon (about €25.5 per person).
If you are lucky with the weather, you can fly a plane from the local airfield. The views from the plane are amazing, and you can read more about the tour on the website. The price for a 20 minute flight – € 105, but judging by the photos, every minute is worth it.
That night we stayed in two rooms, a triple and a double, at Skutustadir farm, which is a 5-minute drive from Dimmuborgir (and spent € 43 each).
The next day we drove through Iceland's second largest city, Akureyri, stopping along the way at one of the country's most impressive waterfalls – Godafoss – where legend has it that Icelanders drowned their pagan gods when they adopted Christianity. It was a good place to choose.
The next overnight spot was our favorite: it was the Hofsstadir farm. Iceland's friendliest horses, homemade yogurt for breakfast, and stunning sunsets guaranteed. Two rooms for two cost us €53 per person, as they say, shut up and take my money again.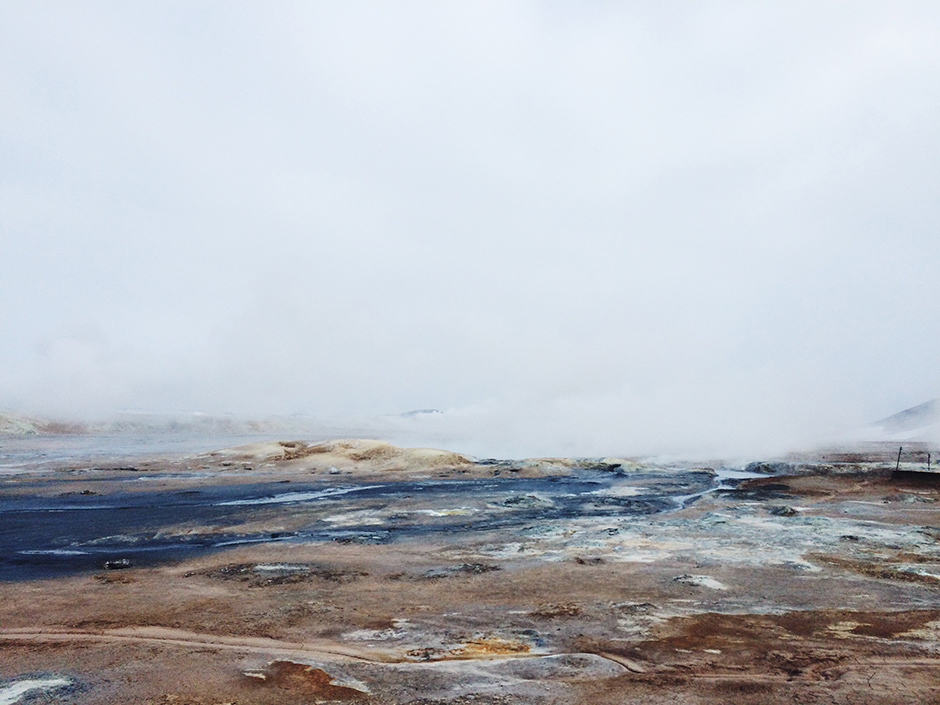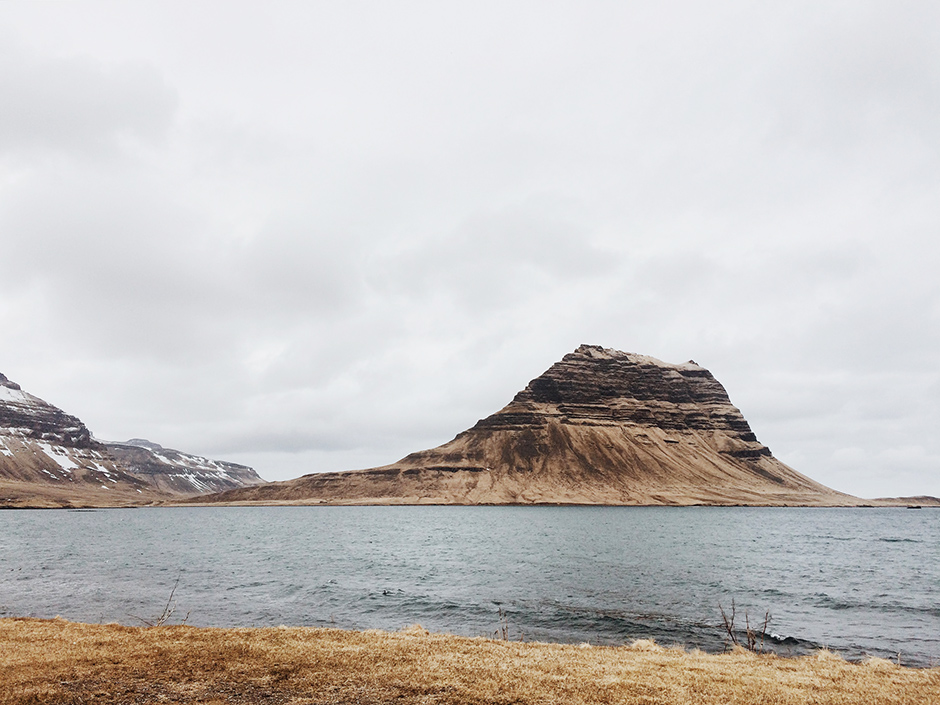 West: SEALs and fjords
On the way to the West Fjords it's worth visiting Osar where you can see seals (if you're lucky you can see them up close), the town of Skagastrond which has one of the most cosmic churches in Iceland, a place called Broddanes and a witchcraft museum in Holmavik.
On the western fjords the most difficult and scenic road waited: the road to Bildadulur through Isafjordur turned out to be closed, so we had to drive through the southern part of the fjords and overcome no less than 5 mountain passes during the day. Driving a little farther towards Isafjordur the next day, we found what looked like a nobody's (but provided with a changing room) hot pool, a small waterfall and a herd of frightened sheep. And then our way was on to Cape Latrabjarg, which is considered the largest habitat for tupiks. Dead ends, unfortunately, we did not see, but the road to the cape is worth all the dead ends in the world: an abandoned rusting ship on the shore, uncovered aircraft, inside which you can climb and sit in the pilot's seat, the beaches of white sand and a cafe, which serves free coffee.
The ferry goes from a place called Brjanslaekur to Stykkisholmur and back to the mainland from the West Fjords. You can see prices and buy tickets in advance on the website. All three nights in the west of Iceland we spent in hostels of the same network: mini-cottage in Saeberg (€ 25 per person) and the main advantage of this hostel is an open-air hot tub, so don't forget a cap and a beer; a room for four in the Bildadulur hostel (€ 37 per person) and Grundarfjordur hostel (€ 26 per person).
We spent the entire next day on the road to Reykjavik and in Snaefellsnes Park, stopping in towns along the way and gawking at Icelandic churches shaped like (if the description is to be believed) salt cod, walking near lighthouses, and goofing around in the stark Icelandic playground. In the park, of course, we found a cafe with excellent coffee and pastries from which to look out over the ocean and leaf through books about Icelandic horses. Although it is said that you can see tupiks and whales from the shore of this park (but again we didn't get lucky).
On our return to Reykjavik we drank some local beer in a pub, slept in the first hostel we saw, and at 4 am went to the airport to board our planes.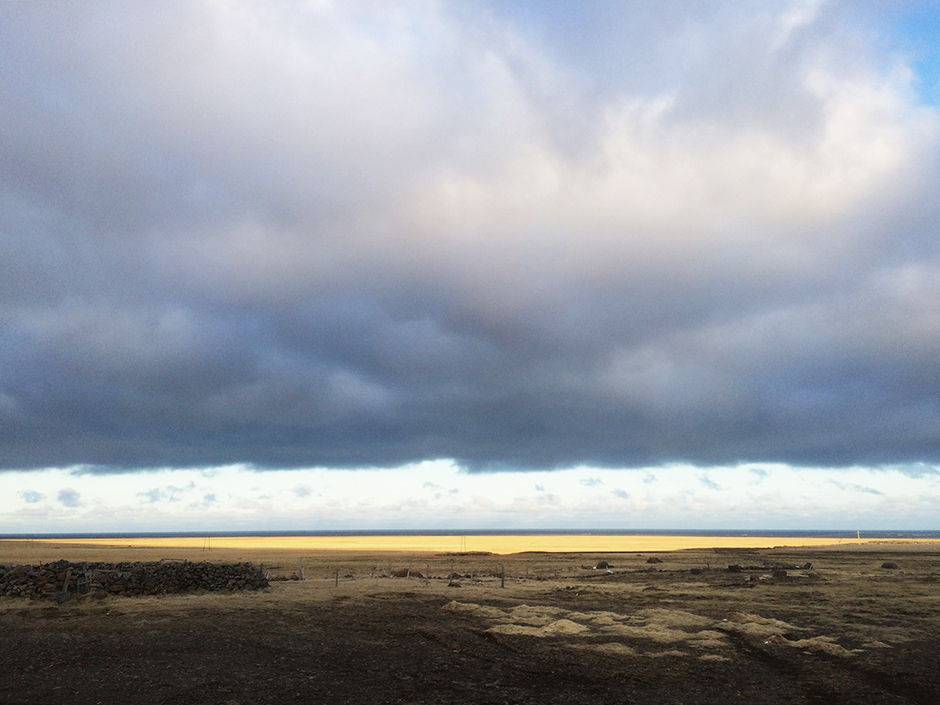 Budget for one
Air tickets – € 365; Transport (car, petrol, ferry, toll roads) – € 310; Accommodation (9 nights) – € 310; Food – from € 200; Entertainments (sightseeing, bathhouses) – from € 300; Total – from € 1485.
Iceland in a Week, Map and Itinerary!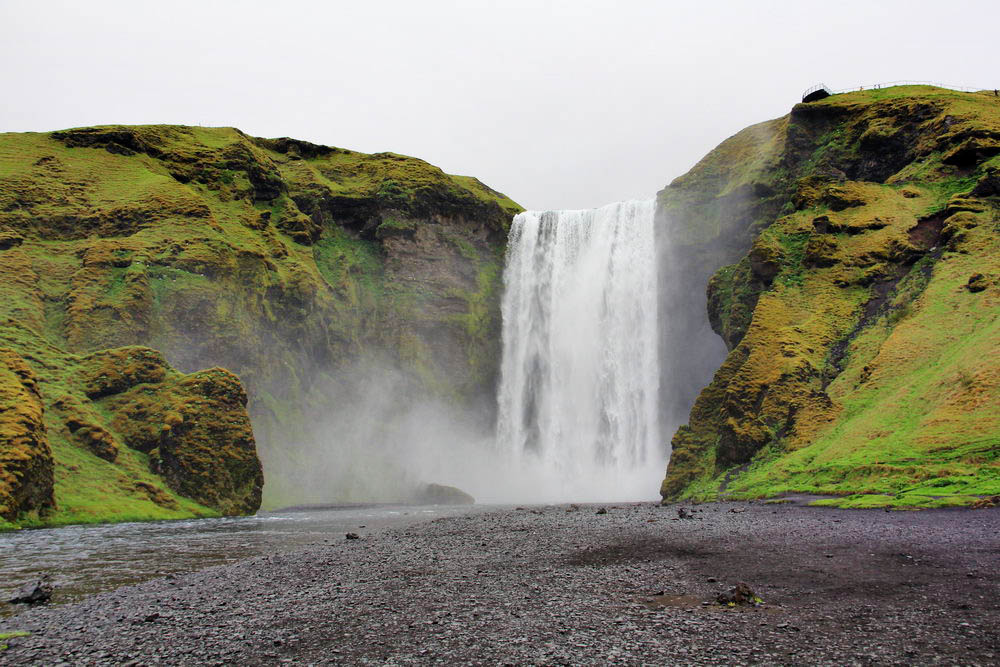 Planning trips, namely itineraries, always takes a lot of time. That's why this, ready-made, 7-day trip itinerary of Iceland is just what you need! There are so many places to visit in Iceland, and it's hard to choose the best ones, but this itinerary will give you the opportunity to get to know and see the most beautiful and popular places in Iceland to the best of your ability.
Iceland travel itinerary in 7 days:
General information and itinerary map with sights
If you decide this itinerary is for you, we recommend 4WD so you'll feel more comfortable
But it is also possible to drive this route with a non 4WD car, except for the West Fjords.
How to rent a car in Iceland and what to look out for read: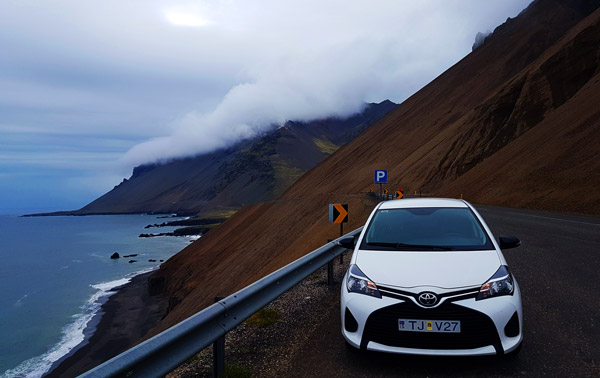 Renting a car in Iceland – tips and reviews
The easiest way to travel in Iceland is by car, although there are a huge number of tourists on motorcycles, bicycles and those who walk and hitchhike.
Before the trip be sure to stock up on maps and think about the possibility of access to the Internet. It can be a local SIM card or a SIM card of any European country. At the moment there is no roaming in the EU and you can use in Iceland, for example, Polish SIM card without paying extra. Of course, no one canceled the international SIM card such as travel sim.
If you have the Internet you can use the map we have prepared for you or export it to another of your favorite navigation applications
Map of the route for 7 days in Iceland
A couple more tips for traveling in Iceland on your own:
If you're going to exchange money for local Icelandic kroner, change little or no money at all. In Iceland, you can pay by card 99% of the time!
Save your itinerary on safetravel.is and let one of your friends or family know your location. Also, this site always has the most up-to-date information about the weather and more.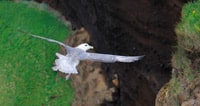 Airfare to Iceland – how and from where is cheaper to fly to Iceland
If you decide to spend a vacation or a weekend in Iceland, the first question is the plane tickets to Iceland, preferably cheaper.
So how and from where you can fly inexpensively.
Other options for auto travel itineraries in Iceland for a period of 3 to 9 days can be found here: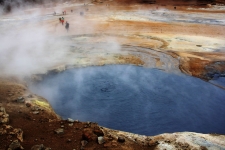 Iceland Road Trip Itinerary
Going to Iceland? Click here!
Features of planning a road trip in Iceland and examples of routes.
Day 1 | Reykjavik and the Blue Lagoon
Iceland's international airport, Keflavik, is located on the Reykjanes Peninsula and along with it there is room for a couple of other world-famous sights:
If you rent a car you can go straight to the Blue Lagoon, or you can take the 42nd road and stop to see the fault and bridge between the tectonic plates where Europe and America are, as well as the Gunnuhver thermal area and the lighthouse. Don't forget that the Blue Lagoon is a very popular place and if you haven't booked tickets in advance, there's a good chance you won't get there
Read more about Blue Lagoon here: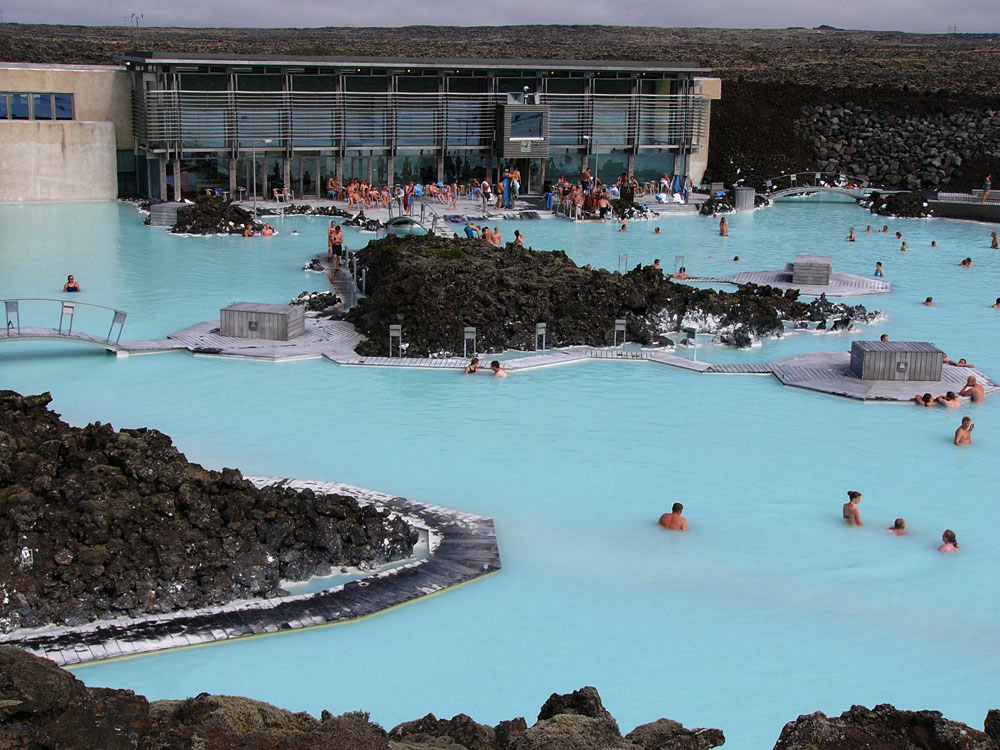 Blue Lagoon, Blue Lagoon – Iceland's Wonder of the World
The Blue Lagoon was discovered in 1976 while working at a nearby geothermal power plant. In the years that followed, people began bathing in the unique water and nasi.
After relaxing in the thermal waters it is time to meet the capital of Iceland – Reykjavik.
Reykjavik is the capital of Iceland and the largest city in the country. Although it's the largest city in Iceland, it's still not too big and you can explore almost anything you want during the day. Cafes, souvenir stores, try crab soup, visit the observation deck on the roof of Hallgrímskirkja church and much more.
It pays to book accommodation in Reykjavik in advance, we usually use airbnb and we advise you to do so. Sign up with our link and get a small bonus (25 euros) for your first booking www.airbnb.com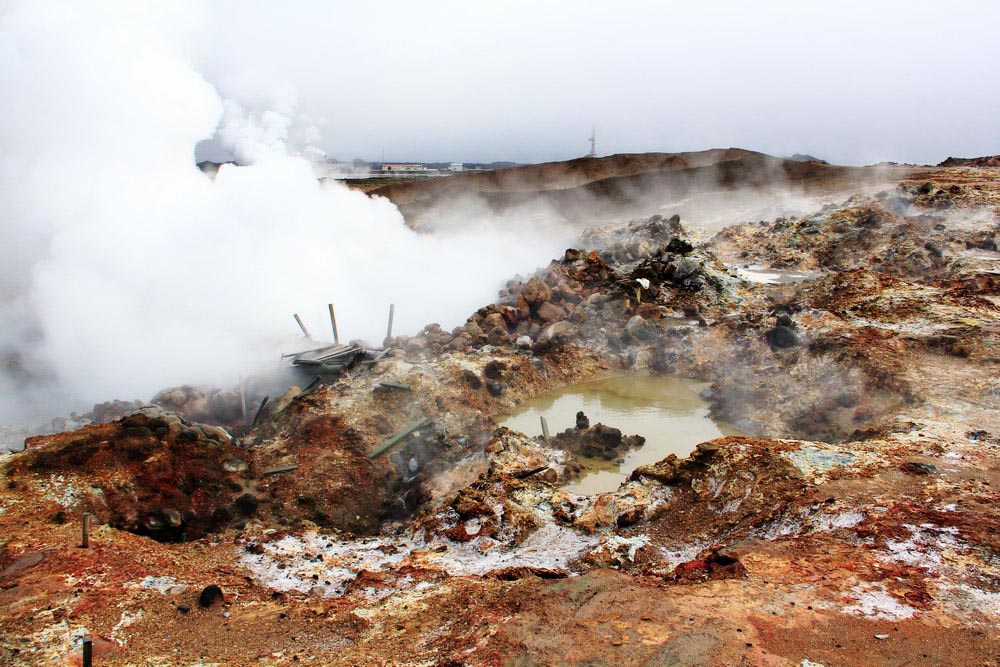 DAY 2 | the Golden Ring of Iceland, the waterfalls and the crash site of Solheimasandur
This day will be the most ambitious day of the trip, as we plan to visit 6 very interesting places. Don't be too long in Reykjavik as we have so many plans!
First on our way will be the Golden Ring of Iceland .
The Golden Ring consists of Tingvellir National Park, geysers in the geothermal area of Haukadalur and Gullfoss waterfall. It is one of the most popular hiking trails in Iceland . Of course it is better to leave more time for this route, but we only have one day, so we can drive the Golden Ring of Iceland in the express version:
Follow the road between the tectonic plates in Tingvellir Park
Watch the eruption of Strokkur geyser.
Walk in a cloud of spray at Gullfoss waterfall.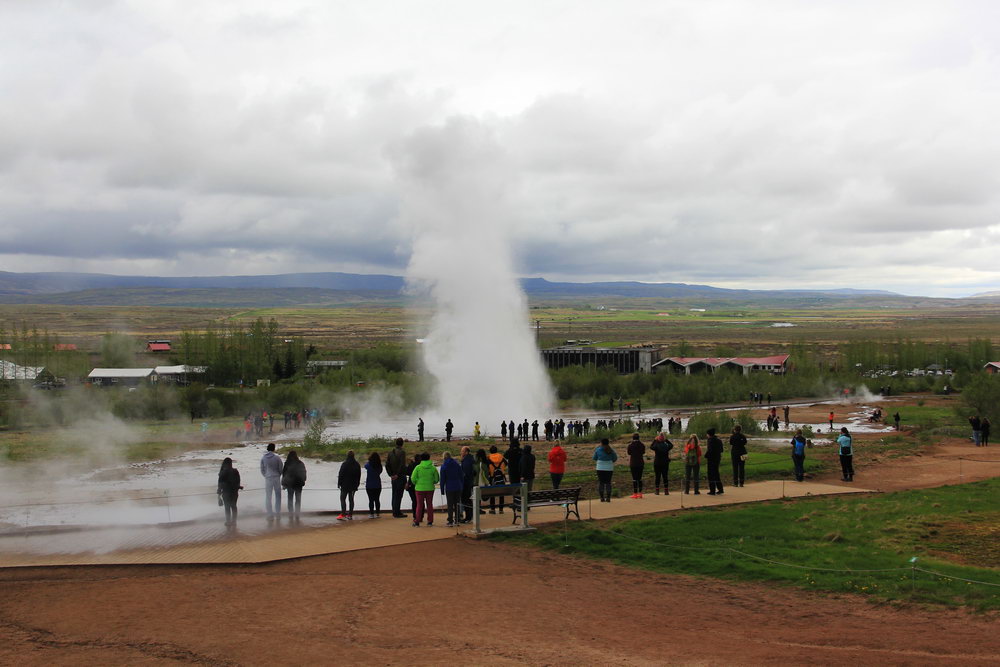 The Golden Ring of Iceland – The most popular route
The Golden Ring of Iceland is without a doubt one of the most popular tourist destinations in Iceland, and not without reason. This itinerary includes the Gullfoss Gullfo waterfall.
After the Golden Ring, your route will take you through the green hills of Iceland and you will most likely see the cutest Icelandic horses there.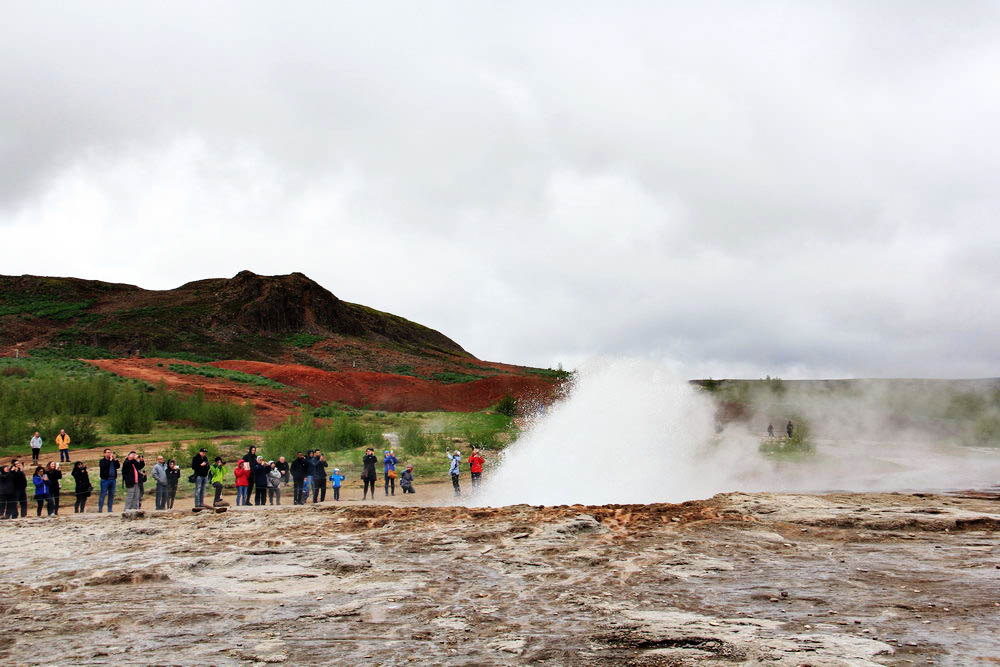 Next stop is Seljalandsfoss and Skogafoss.
Both waterfalls are about 60-70 meters high and are impressive. You can follow the trail behind Seljalandsfoss and climb to the top of Skogafoss Falls. Make sure you wear a waterproof jacket and pants, because you will get wet sooner than you might think. If your camera isn't water-proof, it's worth thinking about where you'll hide it from the splashing waterfall.
After the waterfalls, head to the wreckage of the Solheimasandur airplane . The four-kilometer walk to the crash site takes 1-1.5 hours, but it's worth it. If you walk a little further, you'll find yourself on one of the black beaches on the shores of the Atlantic Ocean.
You may spend the night in one of the camping sites, or in a hotel in one of the nearby villages.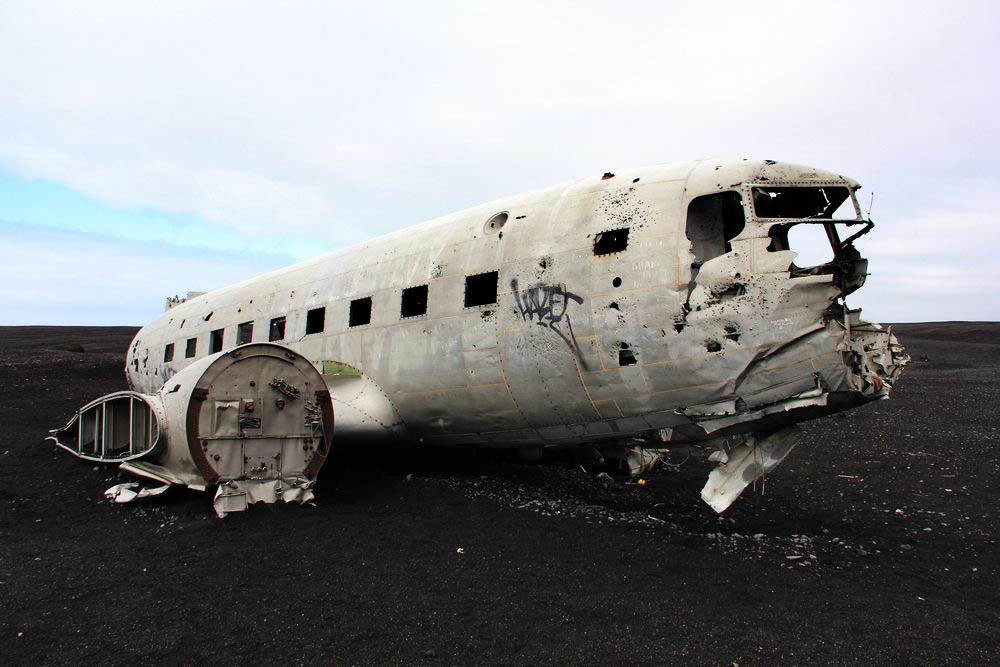 DAY 3 | Skaftafetl National Park and Yokulsarlon Ice Lagoon
On this day you will encounter many sights along the way and you will have to choose where to stop and where not to stop.
First on the way you will meet the cliffs of Durholes and the village of Vic . They say there are a lot of deadheads on the cliffs of Dyurhöhlei, but we, for example, were not lucky and we did not see any. Also a good option is to visit the beach Reynisfjara, walk on the black volcanic sand, surrounded by basalt columns.
If the weather doesn't cooperate with the beach, head straight to Skaftafetl National Park. On the way you will pass old lava fields covered in moss. In several places you will come across organized viewing platforms with information.
Just do not think about walking on the moss – it is very protected in Iceland, because it regenerates very slowly.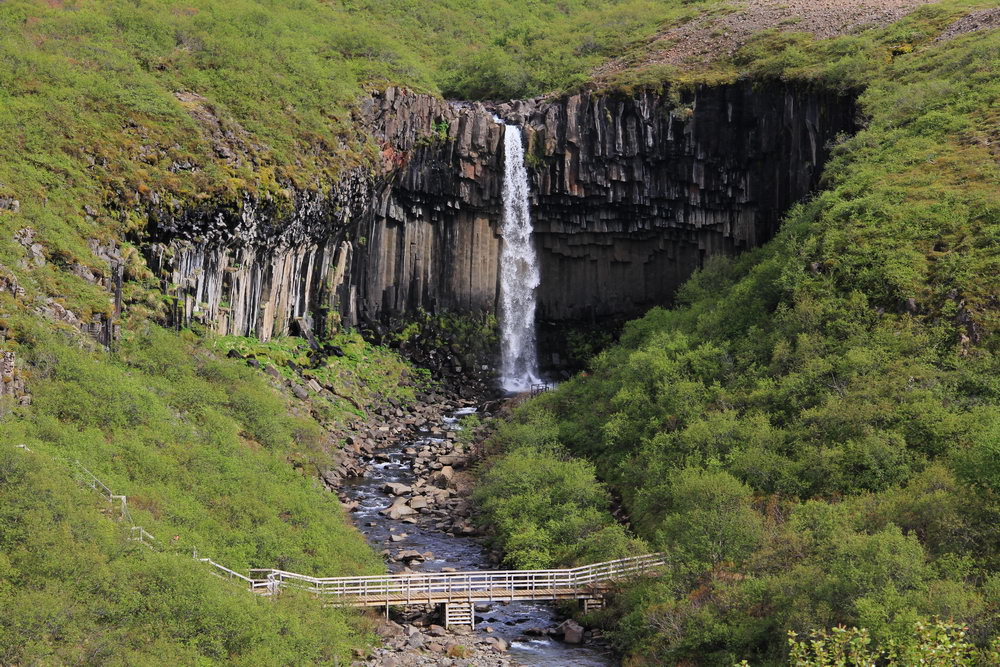 The next point of the trip is Skaftafetl Park and Vatnajökull Glacier . In order to get to the national park Skaftafetl it is necessary to turn left from road number 1 and drive a couple of kilometers. You will be greeted by a tourist village that has grown around an information center for tourists. This is where you can take a tour of the Vatnajökull glacier.
But if you only have a couple of hours, you probably won't make it to the glacier, but it is worth a walk to the waterfall of Svartifoss. A beautiful powerful stream surrounded by basalt hexagonal columns.
The drive to the falls and back will take no more than 1-1.5 hours.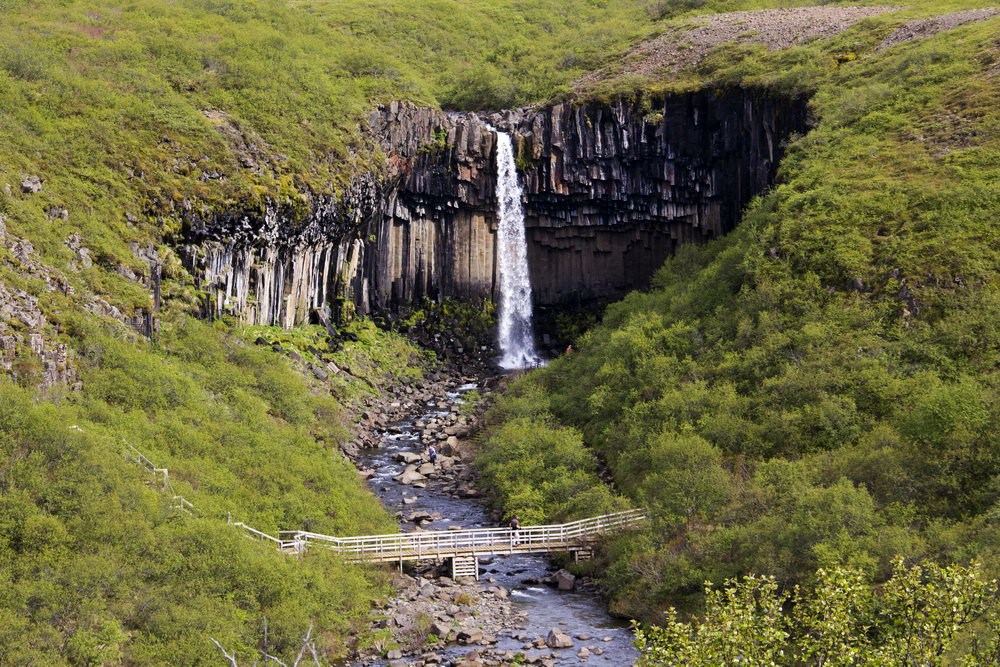 Svartifoss Falls, Svartifoss
In the Skaftafell National Park there is a famous tourist attraction – the Svartifoss (Black Falls) waterfall. The name of the waterfall is Svartifoss.
After a walk to the waterfall or glacier, head in the direction of Jokulsarlon Glacier Lagoon . Photos of the glacial lagoon are among the first to be seen while browsing information about Iceland. Icebergs are blocks of blue ice sliding into the water, a glacier and seals frolicking in the water.
Of course, the amount of ice blocks depends on the season. But even in late summer you can see small icebergs.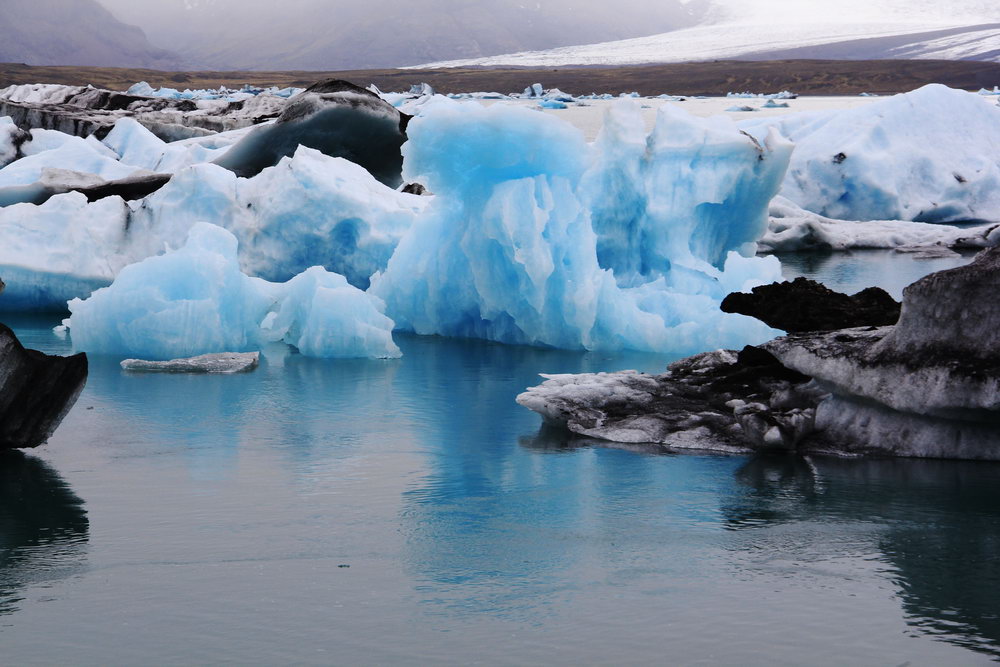 Ice Lagoon Jokulsarlon, Jökulsárlón
In the southeast of Iceland you will find an ice lagoon with large blocks of ice. This icy lagoon has become one of Iceland's most popular attractions because of its .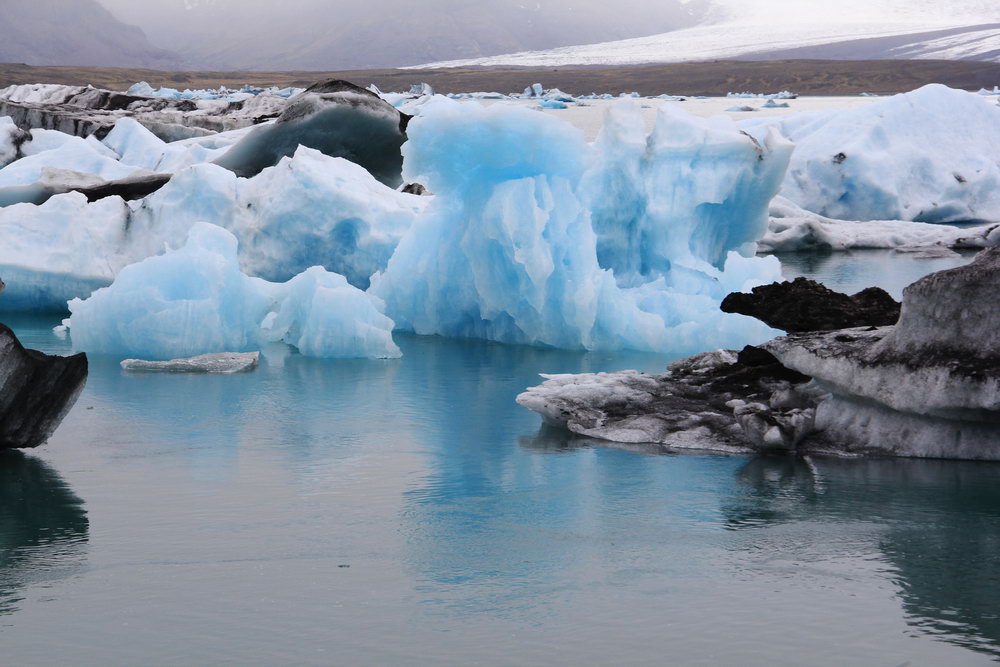 DAY 4 | Dead Ends, East Fjords and Lake Miwatn
This day will be very long and you will have to drive quite a long distance.
Starting in the morning, the way goes in the direction of the eastern fjords and the town of Bakkagerdi, it is near where you can see the tupiks (puffins), the symbol of Iceland. And most importantly, it is one of the few places in Iceland with cul-de-sacs that can be reached by land.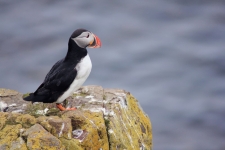 Borgarfjardarhofn, Borgarfjarðarhöfn is the best place to see deadheads in Iceland!
One of the strongest impressions when visiting Iceland is the chance to see and get up close and personal with the stumps, English for puffins. The most famous bird.
Next, return to the first road and continue north. You'll meet a turnoff for Dettifoss Falls, and it's worth stopping there! But be aware that there are two roads, one of which is old and may be closed, use the more western one – it has only recently been upgraded and is almost perfect. From the huge parking lot at the end of the road, there's a trail that leads to a gorge with a river running through it. A little upstream you'll see the river drop off in a waterfall into this gorge.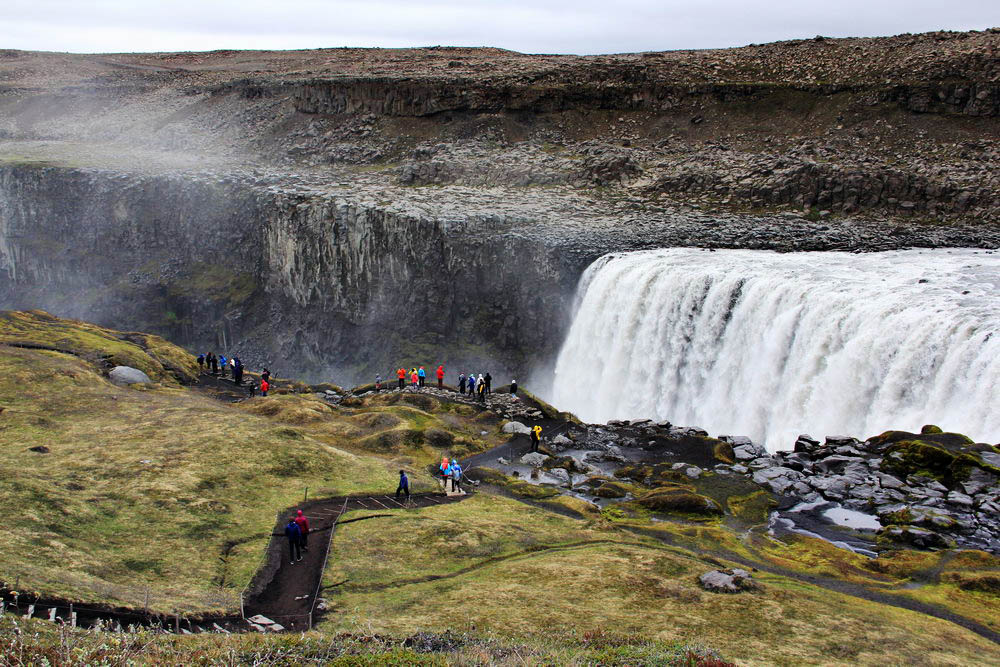 Once you are back on road number 1 after a few kilometers you will reach the Námafjall geothermal area. It does not take very long to explore it. The main paths that run between the boiling cauldrons of mud can be covered in 30-40 minutes.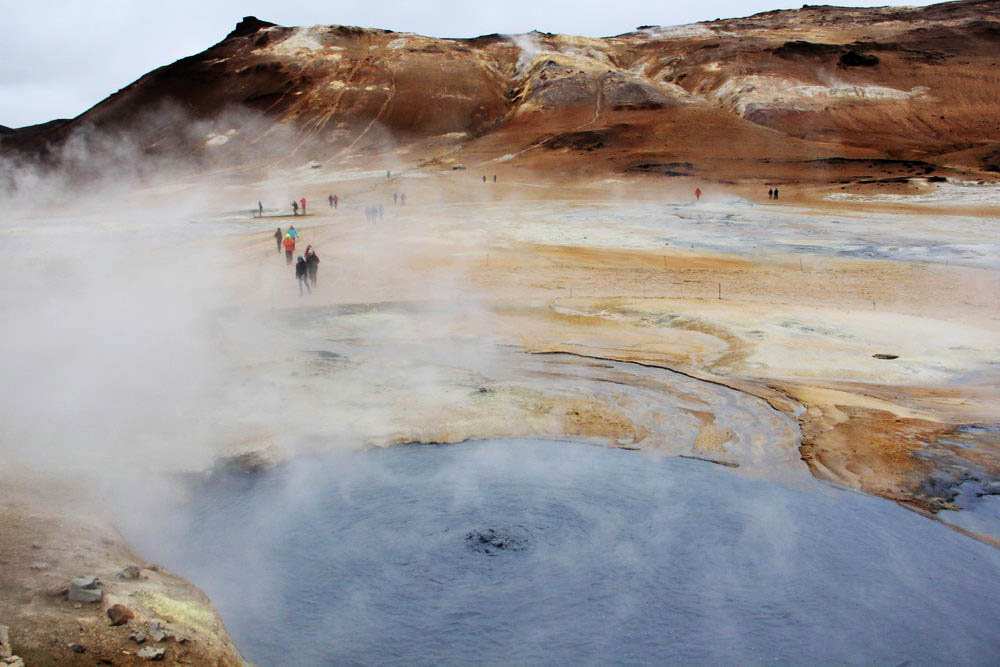 Stay overnight near the lake Muvatn , if you want to stay in a tent, do not forget to book lodging – this place is very popular with Icelanders and foreign tourists. The lake itself and its surroundings are simply filled with attractions. If you have more than a week, it is worth spending a couple of days here to look around. It's also nice to bask in the hot thermal springs on a cold Icelandic evening. Lake Myvatn has the second largest thermal springs after the Blue Lagoon: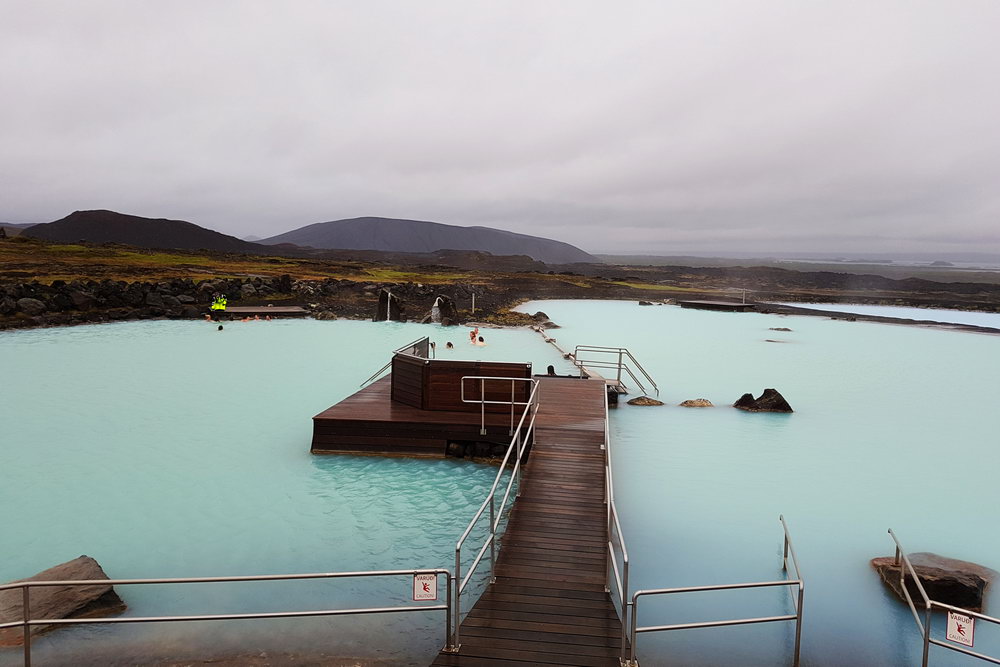 Lake Mývatn Geothermal Pool, Jarðböðin við Mývat
The natural thermal springs of Myvatn were discovered in 2004 and very soon became a popular tourist attraction in Iceland. At h.
DAY 5 | Northern Iceland, Godafoss waterfall and whale safari
This is the day to go on a whale safari from the northern town of Husavik . Husavik has been called the best place to watch whales in Iceland, and for good reason. From here a variety of boats and boats go out into the open sea to watch the whales. But you need to keep in mind that a lot of people want to and the tour must be booked in advance. And also on booking online, many companies have discounts.
After a few hours at sea, go west on the first highway, but do not forget to turn to the world famous Godafoss waterfall. After all, it is where legend has it that pagan idols were thrown in and Iceland embraced a new religion.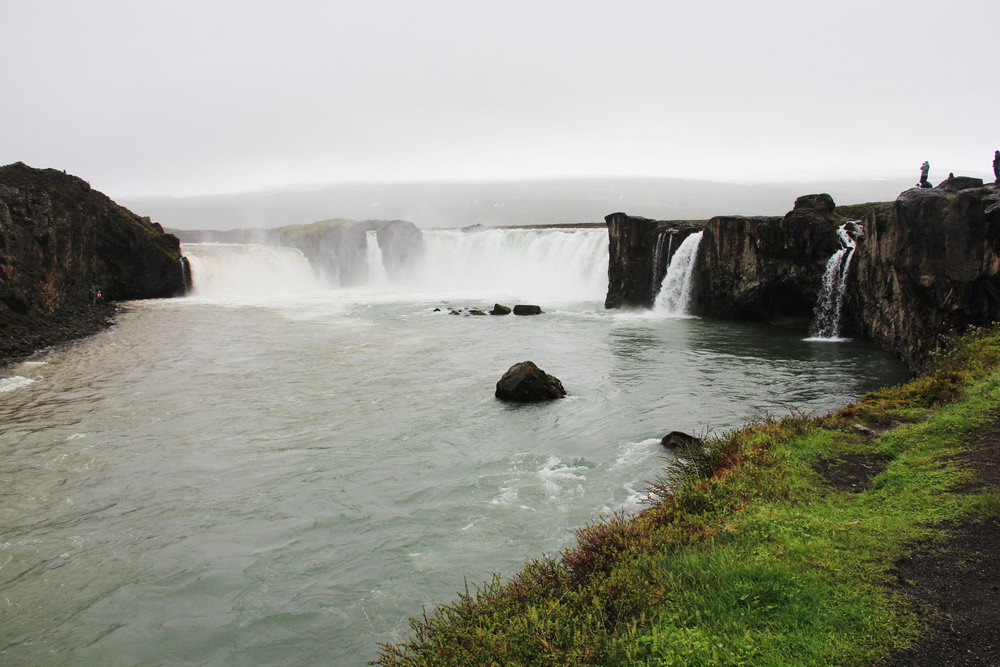 Godafoss Falls, Godafoss, Goðafoss
After Godafoss waterfall we move further west. You can stop at one of the villages or choose the secluded northern shore.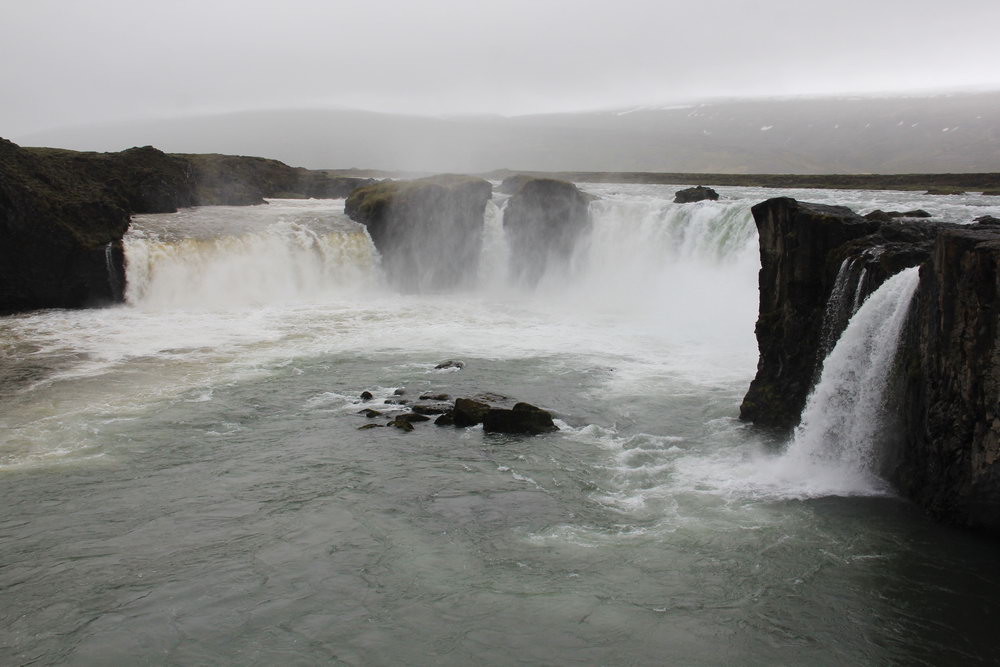 DAY 6 | Troll Rock Hvitserkur and the beach with the seals and maybe the western fjords.
This morning we head to the famous troll rock Hvitserkur – said to be a water-drinking troll frozen at dawn by the first rays of the sun .
If you go further on the 711 road, you can get to the beach, where seals usually rest. Of course these are wild animals and their presence on the beach depends on many factors. The day we were on this beach – all the seals were sitting in the water and only sometimes stuck out their cute little faces.
If you rent a four-wheel-drive car and don't spend all your time watching cute seals, you can go to West Fjords, where you can see untouched nature, watch birds and animals inhabiting this region, communicate with locals who are not yet too spoiled by tourists.
DAY 7 | Kirkjufell Rock, Helnar and Reykjavik
This will be the last day of our trip to Iceland. But in order to reach Reykjavik in the evening we must hurry.
First stop at the beautiful rock Kirkjufell. Kirkjufell – translates as mountain church (mountain church). Be sure to walk to the small waterfalls nearby to take great pictures with the rock.
They say you can climb the mountain and it takes about 1.5 hours, but we decided to save that hike for another time.
It is a long drive to Reykjavik, so it is up to you to use the tunnel or drive along the shores of the fjord.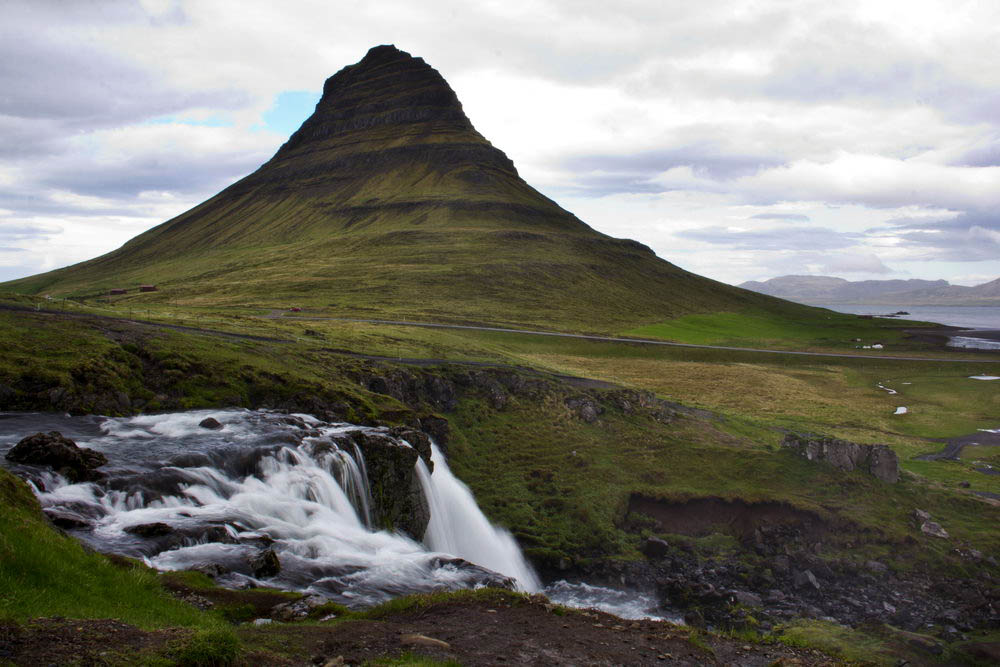 CONCLUSION | About the trip to Iceland in 7 days!
Iceland is a very beautiful country, it makes you want to come back here again and again.
Iceland has to offer not only spectacular scenery, but also a glimpse into the life of the northern fauna. Of course 7 days is not long enough for such a country, you can spend two weeks or a month or two and still you will not be bored. The first acquaintance is done and you will find yourself thinking that you want to come back here again and again. To see the 15 best sights in Iceland.
If you are not ready to think through your itinerary do not want to deal with reservations and thinking through the details, you can ask for help from professionals. There are many companies that will organize your tour of Iceland for a week, but you will be driving, which means you decide where and when to stay, and everything else will be handled by trusted people – you can find examples of such tours for 7 days here.
Do share in the comments what other sights you would definitely include in a week-long trip!
And if you are too lazy to choose the season and plan it yourself, you can always join a group of similar adventurers. where you have already planned and thought everything out. We recommend Couloir, and if you also name the secret code "phototravel", you will get 5% discount on the selected trip! Trekking and jeep tours in Iceland and beyond!