How much does it cost to vacation in Italy 2022
Prices for airline tickets to Italy depend very much on the airport of departure. For those flying from Moscow, you can find good deals from low-cost airlines at almost any time of the year (especially without baggage, only hand luggage). Most other Russians (and I am one of them) have to change planes, often via Moscow. Consequently, ticket prices for them can almost double.
A simple search of prices in the ticket search engine yields:
Moscow-Rome flight 24 694 rubles (06.05.22-15.06.22) for two with luggage
Rostov-on-Don – Rome 38,057 р. (06.05.22-15.06.22) for two with luggage
Yekaterinburg – Rome 47,401 р. (06.05.22-15.06.22) for two persons with luggage.
Try to search for the rates yourself by filling out the form below:
Visa to Italy
A mandatory expense for travelers who do not have a valid one-year (or more) Schengen visa.
The cost of visa to Italy: the consular fee (for the citizens of the Russian Federation, Armenia, Azerbaijan. For citizens of Georgia and Ukraine) – 35 euro, the service charge in Moscow – 2100 rubles (29.5 euro).
Insurance for the Schengen area
Insurance is obligatory when applying for a Schengen visa, but even if you have a visa don't be lazy and don't save money – make it a must! You never know what can happen to you while traveling: whether it's a virus or a bad tooth.
In addition, insurance is desirable for those who go skiing, snowboarding, hiking or other extreme sports.
I recommend using Cherehapa, an online travel insurance comparison service . It will show you all the offers from insurance companies, and you will choose the right one for you. These days, you don't need to go anywhere to get insurance, everything can be done online.
The cost of insurance: from 436 rubles (for 10 days for 2 people)
How much does it cost to live in Italy?
Usually my family and I rent apartments, because we get more space and a little cheaper than hotels. So, a 2k apartment on airbnb in January for the New Year holidays cost us 4286 rubles / day.
Hotels in Italy can be rented for prices ranging from 40 euros (without stars and very modest) to infinity. For 100 euros in the off-season you can already find a decent hotel with breakfast. In the season (July-August) prices are even higher, so you can save money and stay in hostels. In the hostel is not necessary to live in a common room for 6-8 people, and you can rent, for example, 2-bed room with no amenities for 35-40 euros. Another advantage of hostels is their location in the city center.
I book accommodation with the help of the service Hotellook:
Airport Shuttle
A small but still an expense item when planning your budget is the cost of airport transfers. You can take a cab, bus, or train. Check the website of your airport for the best way to get into town.
The cost of transfer by bus from Milan Airport to the city center is 8 euros, by train 13 euros, by cab from 90 euros.
How much does a train ticket cost
It is very comfortable to travel in Italy on Trenitalia trains. These high-speed modern trains can take you to any major city in Italy. Ticket prices may depend on season, distance, class, chosen type of train. For example, a Genoa-Rome ticket can cost from 35 euros (8 hours of travel) to 63 euros (for 4.5 hours of travel). Be sure to read my detailed instructions on how to buy a ticket on the Trenitalia website:
How much do buses cost in Italy
In addition to trains, you can also use buses for intercity travel. When planning your trip, make an itinerary and look up the prices on Flixbus
How much does it cost to rent a car in Italy
Again, prices depend on the season and the number of days of car rental, as well as additional options: full insurance, child seats, luggage carrier, navigator, etc. Quite often the prices in rental offices located far from the city center or at the airports are lower.
The cost of gasoline in Italy in 2022
Gasoline (95, 98) – 1.6 euros
Diesel – 1.5 euros
Gas – 0,6 euro
Parking in Italy
Blue lines – paid parking area, white lines – free. If you park your car along the blue line, pay for it at a machine and put the ticket under the windshield.
The cost of parking varies in different cities of Italy – from 1.5 to 4 euros per hour. You can also look for paid parking, in any city you can find a multi-level underground parking, which allows you to leave a car as close to the city center as possible and go for a walk. You can read about underground parking in Bologna and private parking in Naples in my other reports.
Toll roads in Italy
When planning your car trip budget, be sure to consider toll roads in Italy. Here are some examples of how much it costs:
Milan-Genoa: 11 euros
Rome – Naples: 15 euros
Rome – Florence: 20 euro
Food costs: in stores and cafes
The cost of food and drinks may vary depending on the city, the distance from the tourist center, as well as your preferences:
Pizza Margarita from 3 to 8 euros
Lasagna from 5 to 20 Euros
Ice cream from 2 to 5 euros
Espresso coffee from 1 to 3 euros
In supermarkets prices are not much different from the Russian ones – some things are a little bit cheaper, some – more expensive:
Parmesan cheese – 15-20 euro/kg
milk – from 1,5-2 euros a bottle
salmon – from 12 euro/kg
cherry tomatoes 3 euros
olive oil – from 2 euros/500ml
spaghetti – from 0.5 euro per pack
sliced prosciutto – from 3 euros/pack.
Detailed information about the prices of products in stores and prices 2021 for meals in the cafe can be found in a separate report:
Excursions
Here are some examples to give you an idea of the prices of admission tickets:
Colosseum (Rome) – 12 euros
Vatican City – 38 euros
Uffizi Gallery (Florence) – €24
Milan Cathedral – 3 euros (10 euros for the ticket to the roof)
When is the best time to go to Italy
On Lake Garda at the end of January
There is no universal answer to this question – it all depends on your goal. The weather in Italy is comfortable at any time of year: in autumn and winter in central and southern Italy – warm, sometimes it rains, in winter in the north and the Alps – cold and snowy, in summer – hot almost everywhere. But extreme low temperatures almost never happen.
My favorite seasons for traveling in Italy are autumn and winter. In summer it is very hard to go sightseeing and just walk around, so in summer choose – only the beach vacation.
In addition, the best deals on airline tickets – in off season. So it's better to avoid traveling in July and August.
What you can save on a trip
You can save money on food by eating fast food. But it is better not to do this, because you are in Italy and here it is customary to eat well.
You can save a lot on car rental, it is one of the most expensive items of expenditure in your trip. Choose buses if you want to reduce costs. Or get good bargains on trains.
Book your airfare in advance – start your search for tickets to Italy about six months before your trip. Compare prices on direct flights and flights with multiple connections – you can save a lot on that.
How much does it cost to travel for three people for a week at sea
Beach in Rimini
For you, I made a rough calculation of the travel budget, based on my personal experience and spending:
Hotel 3* on the coast of the Ligurian Sea without meals – from 70,000 rubles.
Airfare (difficult to count, but let's say from Moscow in August) – from 40000 rubles.
Insurance: 1000 rubles.
Visas: 13000 rubles.
Food in cafe: 45000 rubles.
Rental sun beds and umbrellas on the beach: 2 beds + umbrella – from 10 euros / day.
Total: 175 000 rubles (the sum is very approximate and depends on many factors).
Read my report with prices on a trip to the sea in Rimini .
How much for Italy for three people on New Year's holidays
Here I made a rough budget calculation, based on my experience and personal spending.
Input data: 12 days (December 31 – January 11), 2 adults, 1 child (3 years), itinerary planned 4 cities: Milan, Genoa, Rome, Naples.
Airfare (by Aeroflot to Milan Malpensa with a connection in Moscow and partially for miles) – 46000 rubles.
Hotels and apartments: 70000 rubles.
Food at a cafe and at home: 50000 rubles.
Insurance: 1000 rubles.
Visas: available.
Inter-city train tickets: 16000 rubles.
Excursions and tickets for castles/museums: 5000 rubles.
Total: approximate budget 200 000 rubles.
Read more about this itinerary in a separate article about New Year vacations in Italy .
How much for a trip for two people for a week in October
Rome in October
Here is a rough calculation of the budget, based on my experience and personal spending:
Airfare (from Moscow to Rome): 25000 rubles.
Hotels: 40000 rubles.
Food: 30000 rubles.
Insurance: 1000 rubles.
Visas: 9000 rubles.
Excursions: 18000 rubles (8 cities, at least 1-2 excursions or sightseeing tickets in each city)
Rent a car for a week: from 8000 roubles.
Total: about 130 000 roubles.
Check out my itinerary for autumn in Italy .
How much for a ski trip for two in Italy in January
Folgarida Ski Resort in January
Approximate trip budget calculation based on my experience and personal spending:
How to go to Italy on your own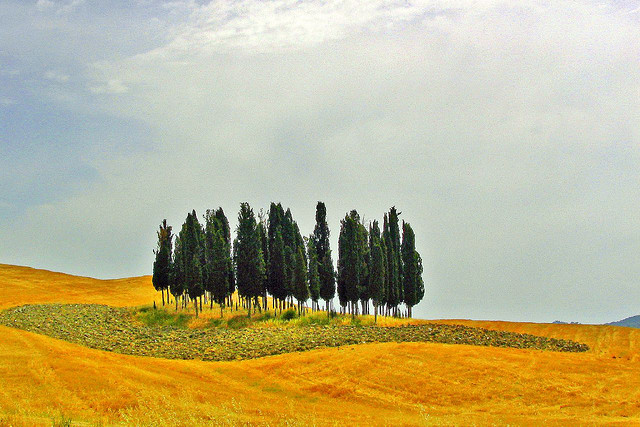 Everything about going to Italy: how to get there, prices in Italy for food, hotels and transportation, visa to Italy and traveling by car. We also calculate how much a trip to Italy for two people for a week costs.
Exchange rate: 1 euro ≈ 57 RUB.
Italy takes tourists from Russia. Direct flights are not available, but you can fly with a connection. The issuance of new visas for Russians has been suspended. This article may not include up-to-date information about prices for tours and flights. Take a look at the list of open countries.
Vacations on a tour can be cheaper than traveling on your own. Look at the prices and decide what is more profitable and convenient for you. Search for last minute tours on Level.Travel and Travelate – they will find the best deals among different tour operators. Want to save your money? Explore our 7 rules for buying tours online.
Content:
Travel to Italy: how to get there
From Russia to Italy, there are always inexpensive flights, which can not but rejoice, because for the flight is usually spent an impressive portion of the amount set aside for the trip. Of course, most of the inexpensive offers from airlines are in the capital – from Moscow to Florence and Venice can fly for 10 thousand and more, to get from Moscow to Rome and Milan can be about 9 thousand rubles (round trip). The flight from St. Petersburg to Milan and Rome will cost a few hundred rubles more, it costs about 11 thousand rubles to fly to Venice. Read a detailed article about how to get to Rome cheaply, not only with the help of traditional airlines, but also on low-cost airlines.
Look for cheap tickets on the Aviasales search engine. To find the best price, check tickets for different dates. Read also the instructions on how to search for cheap airline tickets correctly.
Flights within Italy
Flying within the country (as well as across Europe) can be very cheap on low-cost airlines. One-way airfare starts at 10-15 euros (and you can find the same price for many destinations within Italy).
The budget airline Ryanair flies between many cities in Italy (Rome, Bari, Pisa, Milan, Genoa, Pescara, Turin, Palermo, etc.), as well as Volotea, easyJet, Blu-express, Vueling and others. The easiest way to find tickets for European low-cost airlines is with the Aviasales search engine.
Example of a cheap Ryanair ticket for a domestic flight:

Going on vacation to Rimini? Read our tips and reviews and all about shopping in this resort.
Visa for travel to Italy
Visa for a trip to Italy in 2022 you need the usual – Schengen visa. The package of documents is standard. You should apply in advance, as you will have to pay double price – 70 euros for urgency. Learn how to get a visa for Italy.
What documents are required for traveling to Italy:
A passport valid for at least 3 months after returning from the trip;
A copy of your passport;
Internal passport;
photo (color, taken not earlier than six months ago);
Visa application form (download here);
Copies and originals of return tickets (reservation/electronic tickets at your choice);
hotel reservation;
medical insurance (coverage not less than 30 thousand euros);
certificate of employment;
proof of financial guarantee (copy of bankbooks, cheques, account statements, etc.);
consent to process personal data;
receipt of fee payment.
The cost of a short term visa type C is 35 euros; the service charge at the visa center is 1350 roubles.
You can find more detailed information on visa application requirements for traveling to Italy on the Italian Visa Application Center website.
Arrange your insurance online on the Compare.ru or Cherehapa sites – they compare prices of all major insurance companies. You can choose a policy by the parameters you need and the best price. The cost – from 300 rubles per week.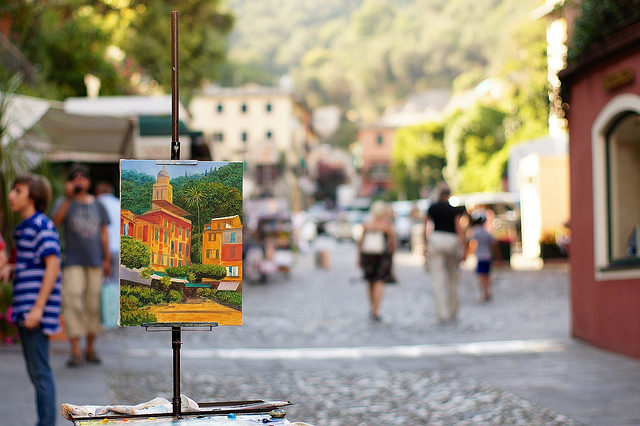 (Photo: Hikesinatra aka creep / flickr.com / License CC BY-NC-ND 2.0)
Prices for transport in Italy
A bus/metro ride in Rome is 1.5 euros, in Milan about 1.70 euros, in Florence 0.85 euros;
Electric train from the airport to the center of Rome – 8 euros (express – 15 euros);
3 km cab in Rome – about 6,30 euros to 10 euros, in Milan – from 7 euros, in Florence – from 4,30 euros;
cab from the airport – from 100 euros;
Day pass in Milan – 5 euros.
Cabs from / to the airport (and not only) can be ordered in advance on the service Kiwi Taxi.
Going to Venice? Read what to see in Venice in 1, 2 or 3 days and a selection of cheap apartments in Venice.
Food prices in Italy – 2022
Italy is considered a fairly inexpensive country for holidays and travel, and here you can really eat on a budget if you follow a reasonable economy. Here's the catch for tourists: you're unlikely to be able to resist spending on food on a trip to Italy. Just think: cheese, wine, pizza and pasta, fresh seafood, Italian ice cream and tiramisu!
How not to spend all your money on treats? Follow a simple tip: when traveling in Italy, eat away from the tourist streets to save money. Restaurants and cafes for tourists will have significantly higher prices. Do not eat in establishments by the hotel or located next to it – most likely the price tag there will be inflated.
A budget breakfast will cost 3-7 Euros per person (in addition, many hotels offer free breakfasts). Lunch will cost 5-15 euros per person, and you can eat in an inexpensive Italian restaurant for about 15 euros per person. A three-course lunch for two at a mid-priced restaurant costs from 40 to 60 euros.
Pizza costs about 4-6 euros and more, pasta – 6-8 euros, tiramisu – about 4 euros. A beer in a restaurant (0,5 l) costs from 4,5 Euros, imported (0,33 l) – from 3 Euros. A cup of cappuccino is 1-2 euros. A takeaway pizza in small bakeries will cost about 3-4 euros.
If you are on a trip to Italy staying in an apartment or apartment and you have a kitchen, we advise you at least sometimes to cook for yourself, so you can reduce your meal costs. Look for fruits and vegetables at the grocery markets.
Approximate food prices in Italian stores in 2022:
milk (1 liter) – about 1.30 euros;
A loaf of bread – about 1.20 euros;
Eggs (12 eggs) – about 2,80 euros;
Local cheese (1 kg) – about 10-13 euros;
Spaghetti – from 2,5 euros;
chicken breasts (1 kg) – about 8,40 euros;
apples (1 kg) – around 1,75 euros;
oranges (1 kg) – around 1,5 euro;
bananas – about 1,80 euro;
tomatoes (1 kg) – around 1,80 euro;
water (1,5 l) – about 0,40 euro;
a bottle of wine – about 5 euros;
Local beer (0,5 l) – about 1,20 Euro.
Prices may vary depending on the city, neighborhood and supermarket. Inexpensive supermarkets in Italy: Unes, Esselunga, Carrefour, U2, Lidl.
Article on the topic: How to celebrate the New Year in Italy (Rome).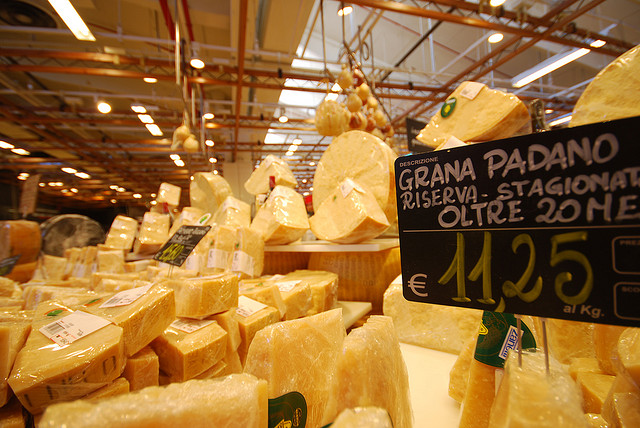 (Photo: Steve Webel / flickr.com / CC BY-NC-ND 2.0 license)
Hotel prices in Italy in 2022
When planning a trip to Italy, we advise you to book accommodation in advance, especially if you go in high season. Firstly, you can save money (for example Rumguru will find bargains for you – sometimes remaining unbooked rooms in three-star hotels can be rented at a ridiculous price due to discounts), and secondly, you will have peace of mind – no need with your luggage to bypass hotels in search of a free room.
Why do we recommend searching for hotels at the best price on Rumguru? Service searches for cheap offers among several booking systems, compares prices and finds the best for each hotel. That way you won't overpay for lodging.
In central Rome in summer 2022, there are hotels starting at 35 euros per night for two – for example, the lovely Mandarin Guest House Hotel near the National Museum of Rome. A night in a two-star hotel in the center of Rome costs from 100 euros (for example, the cheapest 2* hotel is Sweet Dreams).
In Florence, you can find a standard double room in a hotel from 47 euros per night (near the Old Town), the average cost per room – from 60 euros. In Milan, near the Central Station double room costs also from 47 euros per night, on average from 60 euros. But rooms in hotels near the historic center of Milan are very expensive.
If you prefer to live in private apartments and houses while traveling, you should look for them on the popular service Booking.com – there you can find a very comfortable accommodation at any price! Prices for apartments in Italy are about this: in Rome and Florence – from 37 euros, many proposals for 45-60 euros. Sometimes you can find interesting offers – for example, a cozy studio in the center of Rome, near the Villa Borghese, for 50 euros per night. We also have an article about five attractive apartments in Rome – perhaps it will help you in choosing accommodation in the Eternal City.
Prices for sights in Rome
Since many tourists go primarily to Rome, where the main attractions of Italy are concentrated, we will tell you more about the Eternal City.
Sights in Rome are within reason, and many of them are also free, which is a huge plus. Well, those that charge an entrance fee are definitely worth it to pay and see. Remember that some monuments and attractions cause a stir among tourists – for example, the Colosseum and the Vatican Museum, so come well in advance to take a queue. (Or better yet, buy tickets online – for example, you can buy tickets to the Vatican Museum and Roman museums here.)
If you're in Rome as a transit country and don't have much time or only a couple of days, check out our guide article "What to see in Rome".
Here are the prices for some sights in Rome:
Colosseum – 12 euros for adults, 18 to 25 years old – 7.5. The price includes a visit to the Roman Forum and the Palatine.
Vatican Museum – 16 euros for adults, 4 euros for students, 8 euros for children from 6 to 18 years old.
Borghese Museum and Gallery – 11 euros for adults.
National Gallery of Modern Art – 10 euros for adults.
Spanish Steps – 1 euro.
You can buy Roma Pass and save a little: it allows you to visit the first two museums for free, provides discounts on subsequent museums, exhibitions, attractions, monuments, etc., as well as free public transport and pass to the Colosseum and the Castel Sant'Angelo without queuing. The card costs 36 euros and is valid for 3 days.
There is also Roma Pass for 48 hours, the price is 28 euros, but it allows you to visit only 1 museum for free. Check out the Roma Pass on the official website: www.romapass.it.
As already mentioned, there are many museums in Rome that do not charge admission – read about them in the article "Free Museums in Rome.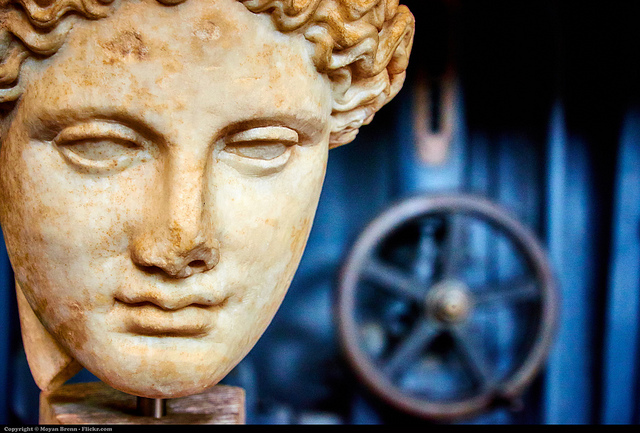 (Photo: Moyan_Brenn / flickr.com / CC BY 2.0 license)
Traveling in Italy by car
A trip to Italy by car is perfect! Travelling on your own by car will give you many beautiful moments, but don't forget your car documents and copies of them:
vehicle registration certificate;
International insurance policy (carta verde);
your driver's license;
If you do not own the car, you will need a notarized power of attorney from the owner. The same if the car is owned by a company – a power of attorney to drive on the letterhead of the organization.
When visiting several Schengen countries, prepare an itinerary.
You can also rent a car at Rentalcars.com, an international car booking service. If you plan to rent a car, among other documents you must have a contract for the rental of this car. Learn more about car rental in Italy.
How much does it cost to travel to Italy in 2022
Based on the above, you can calculate the minimum cost of a trip to Italy for two people. Let's take, for example, a week's vacation in Rome. The cost of a trip to Italy will be made up of components such as:
round trip airfare from Moscow or St. Petersburg to Rome – 150 + 150 euros (for two people);
Accommodation in a cheap hotel near the center of Rome, 35 euros per night in a double room, that is 245 euros for 7 days;
food (3 times a day) for about 70 euros for two people that is 490 euros
sightseeing – 36 euros (let's say you bought Roma Pass to save on the Colosseum and the Vatican Museum – the most expensive attractions);
Insurance – from 10 euros for two. Buy insurance →
Transportation costs are difficult to calculate, because it is unlikely that you will be limited to visiting one city as part of your trip to Italy, right?
So, how much does a trip to Italy for a week for two people cost ? 300 + 245 + 490 + 36 + 10 = 1081 euros.
Of course, this is the minimum amount for accommodation in one city – Rome. If you plan a long independent trip to Italy, then add transportation costs within and between Italian cities, purchase various souvenirs/clothes and various household expenses, accommodation in other cities, food, and so on. Also, everyone's needs are different – some will want more of those delicious tiramisu