Unforgettable journey from Anapa to Sochi, or back in time!
When I saw the offer to write a note about the journey, I thought about it. In my mind flashed memories of all, albeit few places that I have visited in my life: the sea coast of Antalya, mysterious Romania, the beloved by me southern coast of Crimea … No, my perfect trip was on a different route. And in fact I have long wanted to share, talk about it, and now such a good luck. I with pleasure started to work though I have not been engaged in anything similar before.
I've been drawn to travel all my life. Even during a school labor camp in Rostov Region or a student construction team in Astrakhan I was sure to try to see something, and in addition to the material interest of summer work I felt the urge to visit new places. But as usual, our desires do not always coincide with our capabilities, and for a long time I had to hide my dreams somewhere far away. It was the middle of the 90's, more precisely in 1995. It was a difficult and poor time, but we were young and to a certain extent reckless and everything happening around us was taken for granted and did not cause much irritation; therefore it was relatively easy and fun to live. I got married, had a baby, and when my daughter turned 3, I knew it was time…
I started thinking about a travel plan. Where could we afford to go at the time? The Crimea, Krasnodar Krai, the Caucasus … My husband, up to that time had never been beyond the Ryazan region (army service in Germany did not count), was negative and did not share my unquenchable desire to go on the road as soon as possible. There were excuses: "Let the child grow up," "save the money," etc., etc. But I was relentless. I had already pushed the trip a year ago. I started working on my husband. More specifically, on his attitude toward the proposed vacation. We only had 9 days at our disposal, which my husband earned through overtime hours. And I needed to come up with a vacation that would not discourage my husband from traveling in the future. At first I settled on Anapa, where I had been before. But after thinking, I decided that it is not too expressive nature, colors, landscapes, to cause an emotional response in the soul.
I took a map and tried to explore the entire coast of Krasnodar Krai. And decided to take a trip along the route Anapa-Sochi. I wanted to make the trip more interesting, colorful or something.
First I bought tickets. I wanted to take the train, but, can you imagine, at that time train tickets cost the same as plane tickets, and of course, I preferred the plane (both ways: there – to Anapa, back – from Sochi). And that's it. I had no hotel, no clear idea how to get from Anapa to Sochi, and nothing to get there by. At the very least, I thought, there was the private sector, as well as sea and automobile transport between the two cities. Looking at the map I estimated how long it would take to get there. By my calculations, four hours at the most. How wrong I was! After all, the Internet and useful tips at the time did not exist. But more about that later. Thinking back on it all, I'm still wondering how I could take such a gamble? With "3 rubles" in the pocket, or rather, $ 200-300, a small child, and the lack of certainty … Perhaps it was all in his youth and a great desire to go on a trip!
Journey plan outlined, suitcases packed, but here is trouble! Almost before departure we remembered that a few months ago my husband had to paste a photo in his passport (upon reaching the age of 25). I still don't understand how they sold me the plane tickets. But we didn't have time to solve this problem anymore. We decided to take our chances this way.
Vnukovo airport. At that time it was like a big barn. A huge amount of people. We were just brought in through the metal detector frames! (Was there a metal detector at the time)? What passport verification, we did not even take it out, or maybe we did, but we did not open it! My arms and legs would have been in place. In short, we got away with the passport. My husband was just shocked by the boarding, I saw only his rounded eyes and I still remember the phrase: "I'm not flying in such a "madhouse" anymore! But luckily there was no such flight in our lives. I still can't believe that it was in our country, moreover – in the capital!
The flight was surprisingly smooth. One hour and 40 minutes and we are there.
Once in Anapa, my husband, who has always distinguished by his practicality, has not seen the sea, said: "Now we settle, let's sleep off the road …" I almost choked with indignation! How is it possible, for the first time to go to the sea, to go to sleep. There were a few minutes of debate, and, in short, we went without sleep.
We settled in the hotel "Sport". A small room, the size of probably 2×2 meters, which fit two single beds and a locker. Somewhere closer to the ceiling was a small window. One toilet and shower per long, long hallway. And don't think, I'm not making this up, that's how it was. And it was happiness, especially since we were not going to stay here long, the city of Sochi was still waiting for us!
We decided to spend 5 days in Anapa, and it was mostly due to the tickets we bought at the bus station of Anapa the next day. What luck we had tickets. But then it was taken for granted, and maybe someone from above was so pleased, especially sea communication between the two cities, we have not found… There began the usual resort holiday of "savages". The first night we decided to have dinner in a cafe, and after we calculated the losses, yes, exactly the losses (our budget has decreased significantly, maybe I exaggerate a little, saying that almost twice), the mood is slightly spoiled. We decided that from then on we would cook for ourselves. We boiled noodle soup (it kept sticking to the spiral), sometimes dined at the town canteen, after which my husband remained hungry, once we visited a laghmannaya, a beer restaurant, where I saw boiled crayfish for the first time, drank Krasnodar wines. We went on an excursion to Abrau-Dyurso, saw the surroundings with a magnificent high-mountain lake Abrau, visited the tasting, bought champagne as a gift. Probably we had a wrong place for a dinner the first day, it was good that we went out in time… We visited attractions for children of the Soviet period, walked along the quay and even allowed ourselves to order a shashlik, but it was rather strange, we had only one big fat piece on a skewer, but we had so much fun and pleasure that we did not pay attention to such "trifles".
Tasting in Abrau-Dyurso
Anapa amusement park.
Of course, we were impressed by the huge beaches and the lack of restrictions on them. For these beaches my husband had Anapa as the perfect resort for many years. He told me later that he didn't expect the sea to be so big and clean. He imagined that the sea was a big pond or, at best, a lake that was inhabited by all the proper flora, including frogs. I'm exaggerating a little, and he would certainly take offense at me for saying that, but it wasn't far from the truth. I was proud of myself that I showed the man the world and opened his eyes.
Beach Dzhemete in Anapa
Of course, there was a drop of tar in the barrel of honey, there were, of course, small troubles, but after all this is the perfect trip. And it should be all super-duper! So it was for us then.
Cheerfully and easily, in the same breath went our vacation in Anapa. It's time to turn the page and start a new one. And we gladly packed our things, said goodbye to Anapa, threw some coins into the sea, and got on an intercity bus that took us to Sochi to meet new adventures.
The road to Sochi turned out to be quite long and difficult. As I said earlier, I expected to spend four hours on the road. But it turned out to be 9! We took 2 seats, hoping that a small child could be held in the arms, and in order to save money. At first the road was straight and level. We passed Novorossiysk, Arkhipo-Osipovka, reached Tuapse, made short stops. It was very interesting and informative. But the farther we went the harder the road became. The vegetation was changing, the climate was changing, the road was changing too. On our way there were mountains. We climbed up, went down, twisted on the endless "serpentine" until we were dizzy. This turned out to be where the extra 5 hours of travel were "hidden"! It went on long enough. It would have been okay, but our little girl was not ready for this ordeal. She started throwing up. We didn't know what to do to help her. The main thing we realized – she can't look out the window! We had to put her across the seats on her lap and spend the rest of the trip in that position. Fortunately, my daughter was compliant and obedient and not capricious, which, unfortunately, in time has passed.
We reached Sochi bus station towards evening, it was getting dark. We had to find a way to settle in for the night. It was August, and you know that at that time our tourists did not have much choice, and most of the suffering people had occupied the resorts of Sochi. We were not accommodated in the hotel due to lack of places. The grandmothers did not take us, saying that the child was too small. We were about to fall into despondency and were going to spend the night at the train station, but one man helped us out. He drove us to his one-room apartment that night. Only in the morning did we realize where we had gotten. The apartment on the second floor of a five-story panel building is not the first-freshness, room, kitchen, large balcony, terrace, twined with grapes, on which at night my daughter slept. But here's the problem – the house is on the mountain, and from the highway must get on foot climbing up about half an hour. And our little girl climbed up with us, and I was still waiting when she asked for hands, and she, good girl, meekly endured the fallen on her little shoulders of the "test". We were surprised and proud that we had such a patient daughter; we went down as well, but it was easier. And after you go down, it takes about 30 minutes by public transportation to the town beach Mamayka. We are screwed! But we again did not grumble. We had no particular choice. We remembered that we almost had to spend the night at the station. And it should be said that the landlord charged a lot of money for the apartment. We had three days to rest, so we decided to leave everything as it was. We cooked by ourselves, we had no money left for catering. During Sochi vacation we visited the arboretum, those who are familiar with the route of the arboretum will understand me: we climbed the mountain and went back down the cable car, although most "normal" tourists do the opposite, we, as always, took the path of greatest resistance. We went for a walk on Sochi.
Our temporary dwelling on the mountain.
My daughter and grapes.
Yes, of course, the nature of Sochi was impressive! Such a riot of nature. There is something to catch the eye. Of course, the landscapes were strikingly different from the steppe ones of Anapa. But my husband was not at all impressed by Sochi. A town as a town. Drunken people in the street, crowded public transport, narrow stony beaches. The verdict: "I'm not going to this town again! As you probably have already noticed he likes to give out verdicts… And so it turned out that we never returned to this region for the past 17 years, and incidentally to Anapa too. But the main objective was reached – we had possibility to compare and to choose for ourselves what we would like to see and to get from the rest. On the last day we visited the city market, bought fruit, packed them into a box – I wanted to bring home gifts! And we started to go home.
We wanted to show our guests the nature of Sochi.
And again at the airport. Now it was the city of Adler. It was less crowded, calmer. It so happened that the day of departure coincided with the Aviation Day. Perhaps this is for the best. At the passport control, a woman looked at my husband's passport and said: "Well, are you going to get the champagne yourself, or do you want the money?" My husband gave our last remaining money for supposedly champagne to celebrate the holiday.
When he got home and fell on his bed, my husband said: "How tired I am…!" But despite everything, it was the most unforgettable trip of our lives. In the future we continued to learn the world, but the years have passed, we grew up, the level of service, it became possible to travel abroad, but we still remember with warmth that our first family vacation, which taught us a lot, and most importantly, very united our family, we can say that it was our "honeymoon", though with a child. Oh, and about the baby. I am very grateful to my daughter that she did not interfere with us in any way, but only helped us on our journey. Of course we could go on a trip without a child, leave her to her parents, but I thought, and I still think that if you took the responsibility to have it (the child), then you should not deprive him of pleasure, because the trip – it's fun! And learning about the world. After all, you are now 3 (4,5,6, etc.) My outlook on the world has not changed since then. I am a mom again. My son is now 2 years 8 months old. We already traveled with him last year, and we are going to this year. However, due to circumstances, my dad can not keep us company, and that's a pity. But that, as they say, is another story…
May the reader forgive me for this long narrative, but I could not afford to take anything away from my description. In my opinion, all details are important, otherwise the idea of our perfect journey would not be complete. You know yourself that the journey begins when it is still maturing in our minds…
P.S. Already finished writing this note, I remembered another detail. In the bus Anapa – Sochi among others our fellow travelers was a young couple. Fellow-travelers as fellow travelers, not different from the others. But the thing is that this same couple was flying with us on the same plane to Moscow! I want to exclaim: "How small the world is"! And a thought arises that no matter how reckless the undertaking, you can always find like-minded people and realize the most adventurous ideas! And where, if not in travel perhaps to realize their dreams. If only it were a desire, well, and some money!
Black Sea coast of the Caucasus. The road from Anapa to Sochi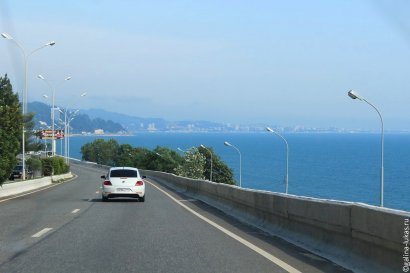 After a week of rest in Anapa and a trip to the surrounding area, we drove on down the Black Sea coast of the Caucasus. The next point on our 24-day southern itinerary was Sochi. We were to drive 360 kilometers to Adler. I must admit that I was afraid of the road, despite its scenic beauty. We never went further than Dzhubga by car. And the feedback from other travelers was if not scary then alarming. What kind of road? Difficult? Dangerous? What kind of "mother's tongues"? Is the serpentine between Tuapse and Sochi steeper than in the Crimea? But all the same I was more curious than afraid. And there was also nostalgia. We had studied a part of the road from Anapa to Dzhubga when we were exploring the Black Sea towns of Big Gelendzhik and Tuapse district – Divnomorskoye, Dzhankhot, Krinitsa, Betta, Arkhipo-Osipovka, Dzhubga. A little further – to Shepsie – I went during the advertising tour "Anapa – Gelendzhik – Tuapse district" (for representatives of tourist agencies). If we ourselves had more sights and beaches, got acquainted with the resort and tourist opportunities of these places, in the advertising book I looked at hotels, resorts, pensions. And I fell in love with our south, when I got to know it widely in a professional way – I realized that here you can have a great vacation, with comfort, you just need to know where.
Today I will show you the way from Anapa to Sochi. You will get acquainted with the wonderful places in the south, you will see how everything looks like – the nature, the roads. I want this road to stop being abstract and frightening for you. So you'll understand that the Black Sea coast is amazingly beautiful.
From Anapa and Dzhubga, familiar to us places, I will show in detail, using photos from my archive. From Dzhubga to Adler road is new for us. Photos only those we took on this trip. But to imagine what you have to feel, passing through here, I think, and so will get.
Traveling along the Black Sea coast of the Caucasus is incredibly interesting. For us, these are our favorite places. Firstly, it is a delight to the eye, beautiful landscapes, a change of natural beauties and even climates. Secondly, such a trip is educational. A lot of famous resort places passing by. It is interesting to see them for yourself. And, of course, to see the sights.

Cities on the coast – Anapa, Novorossiysk, Gelendzhik, Tuapse, Sochi. Truly a resort there are three of them – Anapa, Gelendzhik, Sochi. Novorossiysk and Tuapse are large port cities. Of course, they have vacations and hotels, but they are still not a city for beach holidays. Big Anapa as a beach resort combines the city of Anapa, Sukko village, Big Utrish, Dzhemete, Vityazevo and Blagoveshchenskaya village. Big Gelendzhik – Gelendzhik itself, as well as Kabardinka, Divnomorskoye, Dzhankhot, Praskoveyevka, Krinitsa, Betta, Arkhipo-Osipovka. Big Sochi – Lazarevsky District, Central District, Khostinsky District (Khosta, Matsesta, Maly Akhun, Kudepsta), Adlersky District.
The problem of many resort towns and villages in the Black Sea is that through them passes a busy highway. A federal highway! There is also another trap – through some of the settlements passes through the railway! In my opinion, it is horror – to walk to the sea through such active traffic, to breathe not the most useful "incense". The most gloomy situation in this regard is in Big Sochi. Lazarevskoye is the brightest example. Fortunately, we have a choice where to rest. We chose Adler near the Olympic Park.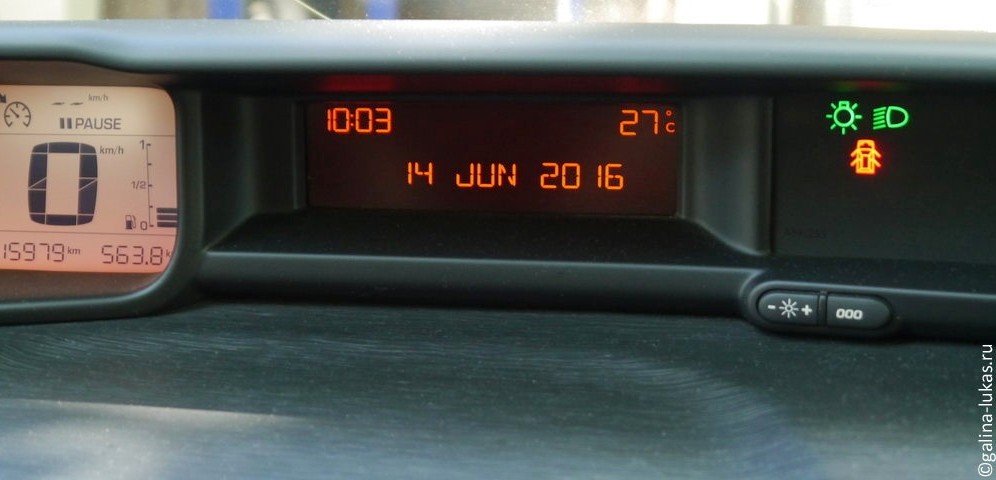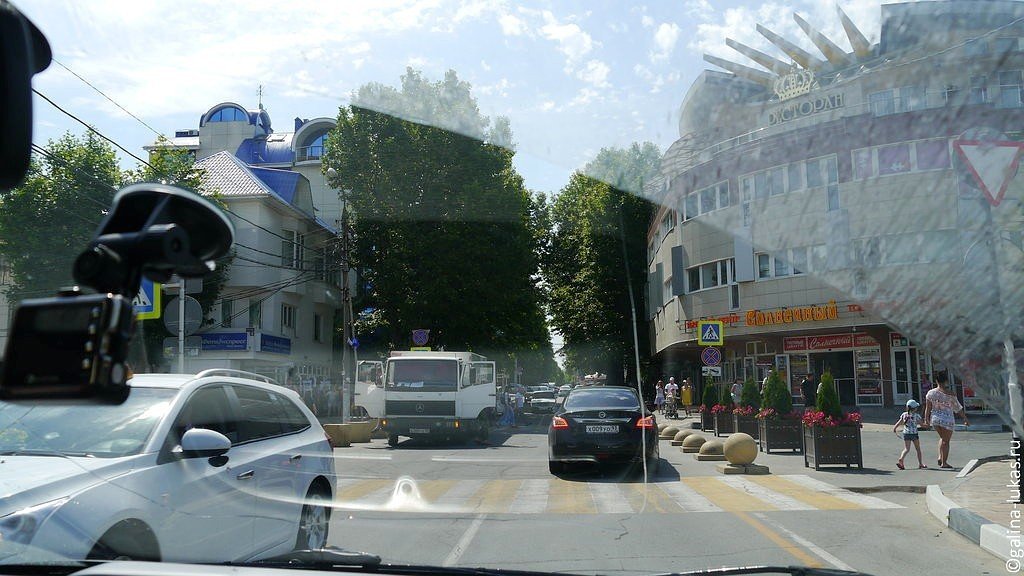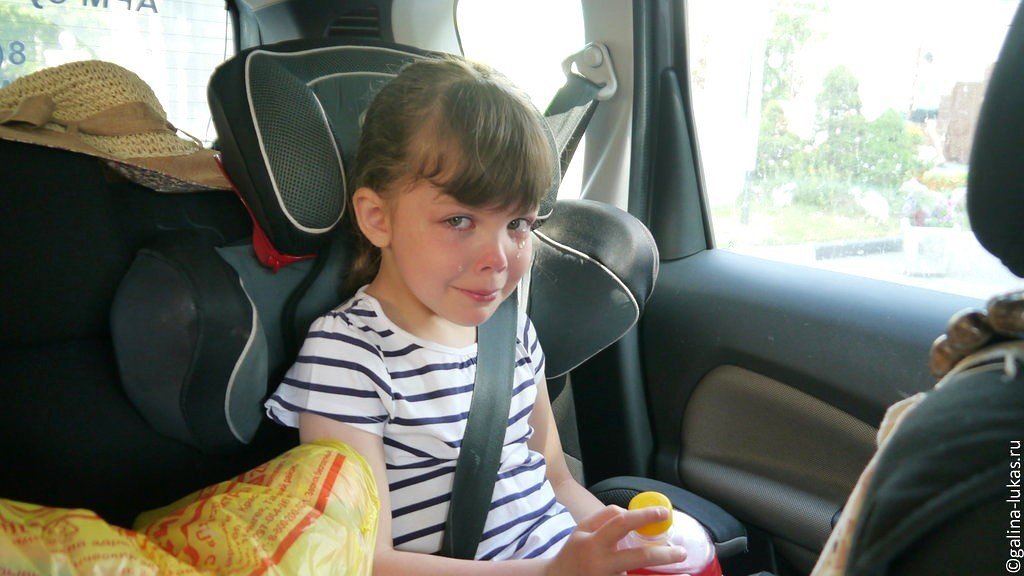 You don't like Anapa? Then you are not on the same wave as our Sophie. Anapa fell in her heart with its wonderful sandy beaches and numerous entertainments. So you choose, where the family will go on vacation, take into account the desire of children. Maybe it does not coincide with yours, but everyone has the right to his own opinion and the realization of his dreams. So, from Anapa to Adler we had to overcome 360 kilometers, the map shows 7 hours. The total route on the map:
If we add two or three hours for a walk in Gelendzhik, which we put in the route, the expected time of arrival was approaching 22.00. Well, let's go. Let's see what the road is like.
We have already drove from Anapa to Novorossiysk and Gelendzhik many times. The road is simple, without any intricacies. Although the scenic beauty of it can not deny.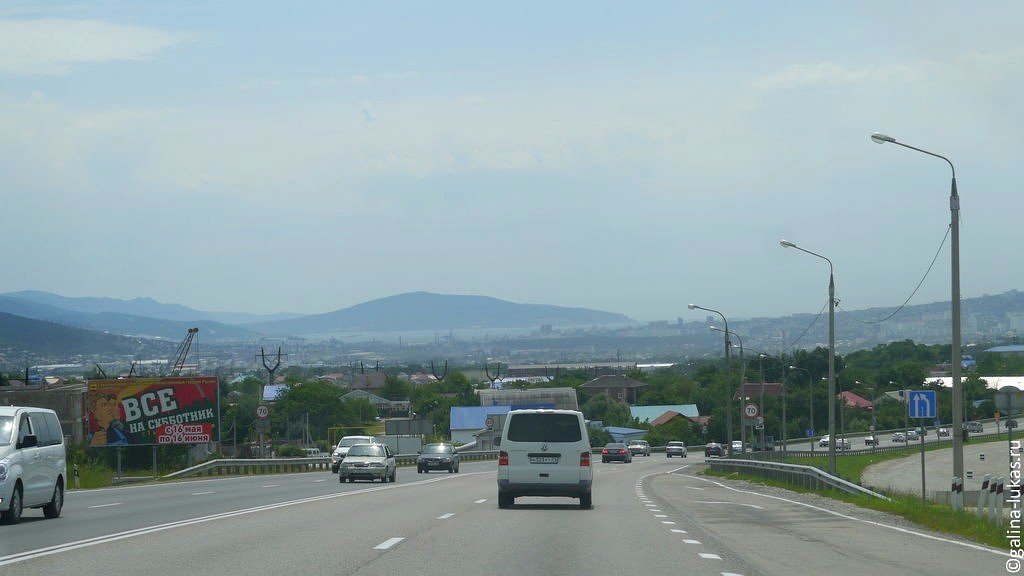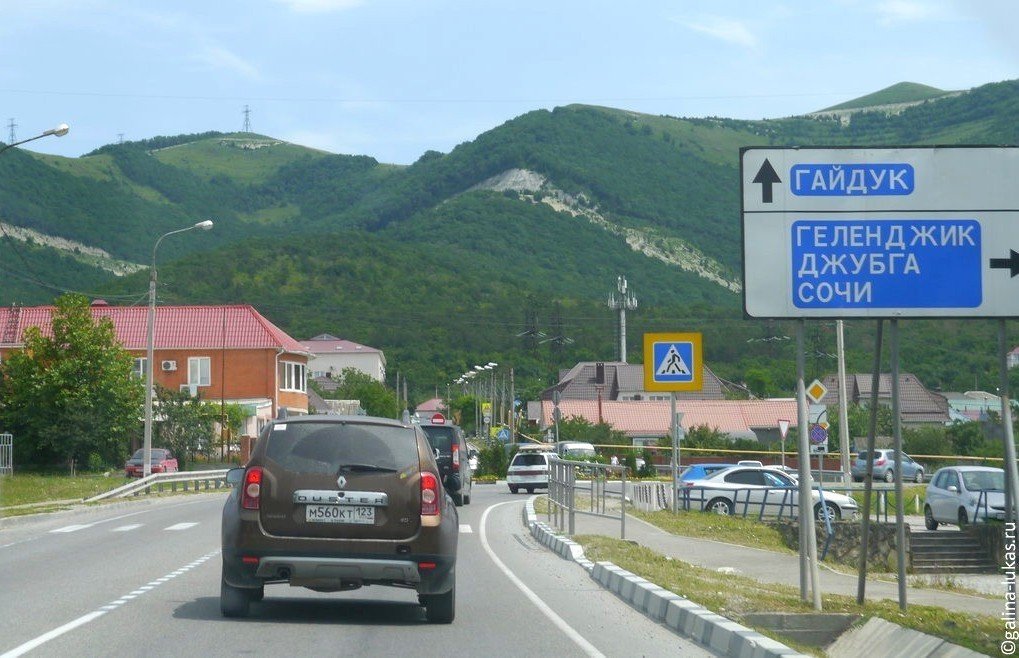 In one hour we travel from Anapa to Novorossiysk. In Novorossiysk there are always a lot of cars, traffic is heavy. Well, it's a port city, a serious city. We've been here more than once, but always in one day. So I think that we still have to develop this city.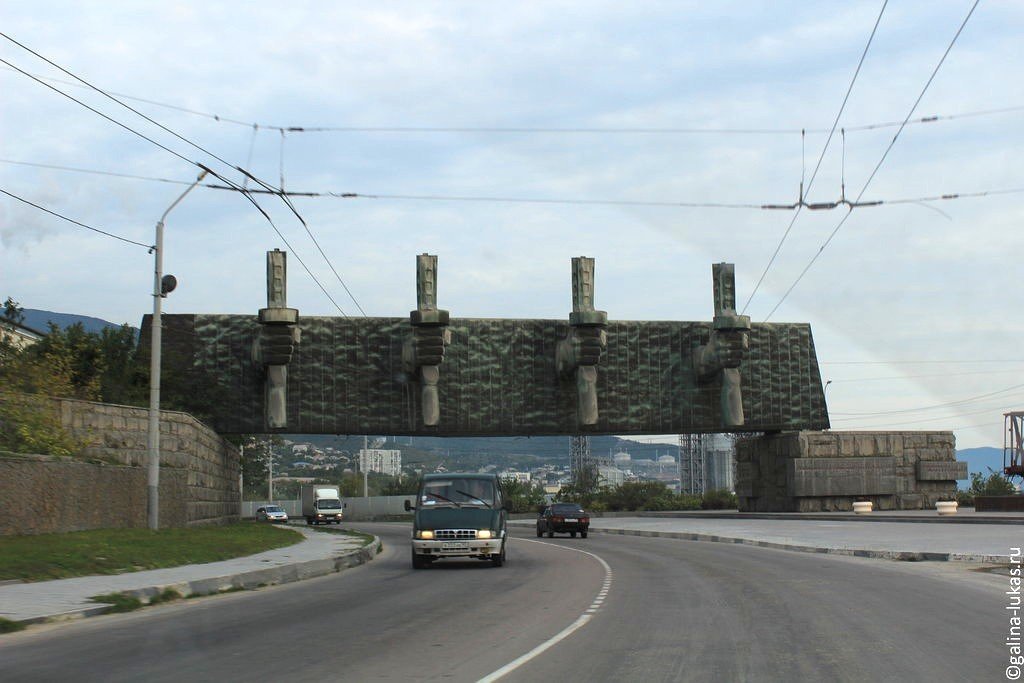 It's thirty kilometers to Gelendzhik. It's a very picturesque part of the road, my personal favorite. There is a serpentine and observation points. And of course the mountains.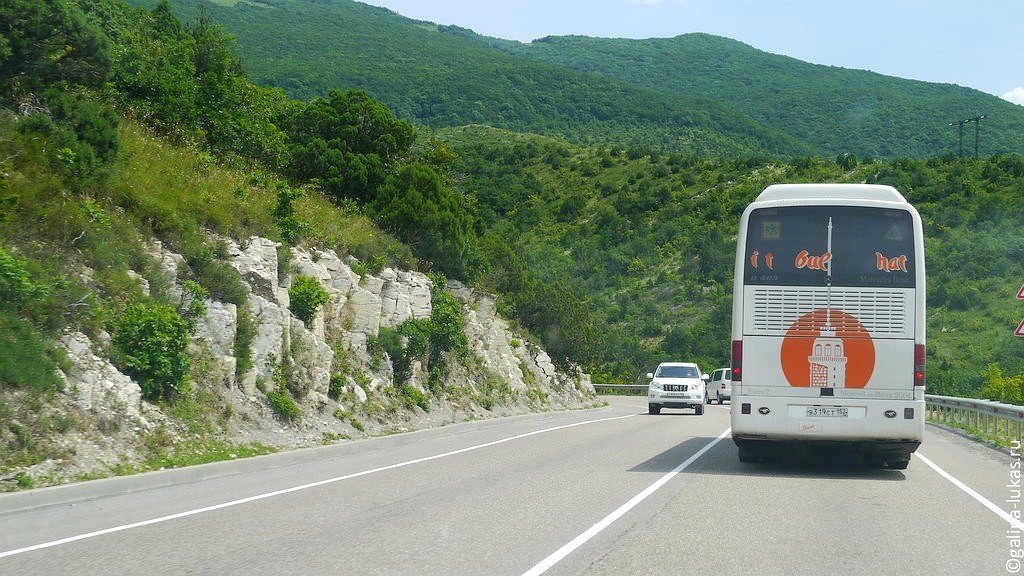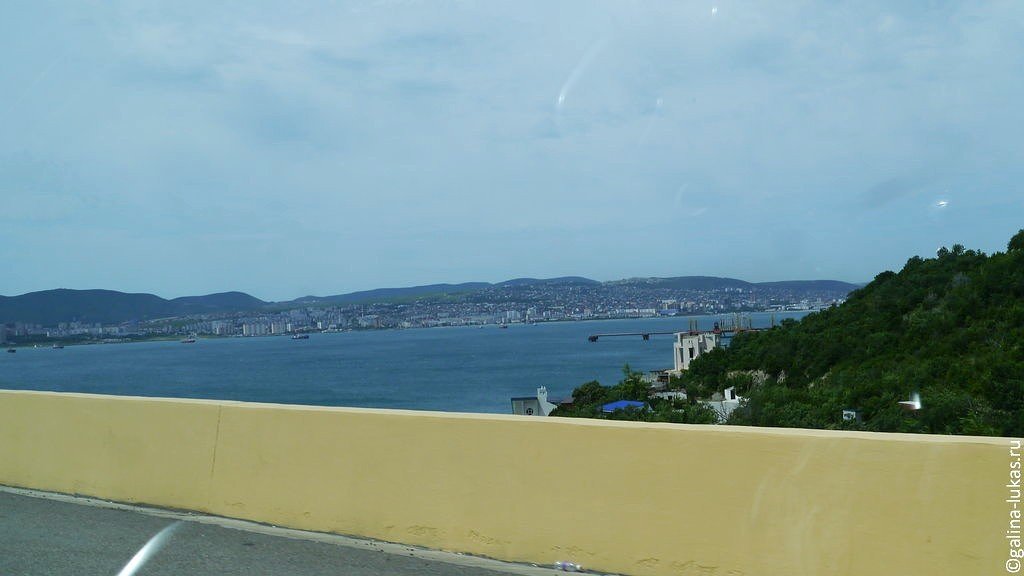 Throughout this road you can stop several times. To admire the sea, the scenery. This time we did not stop on the way. I will show you the local scenery with the help of our archival photos (May, 2012). The first stop was on the side of the road before the road sign "Novorossiysk .".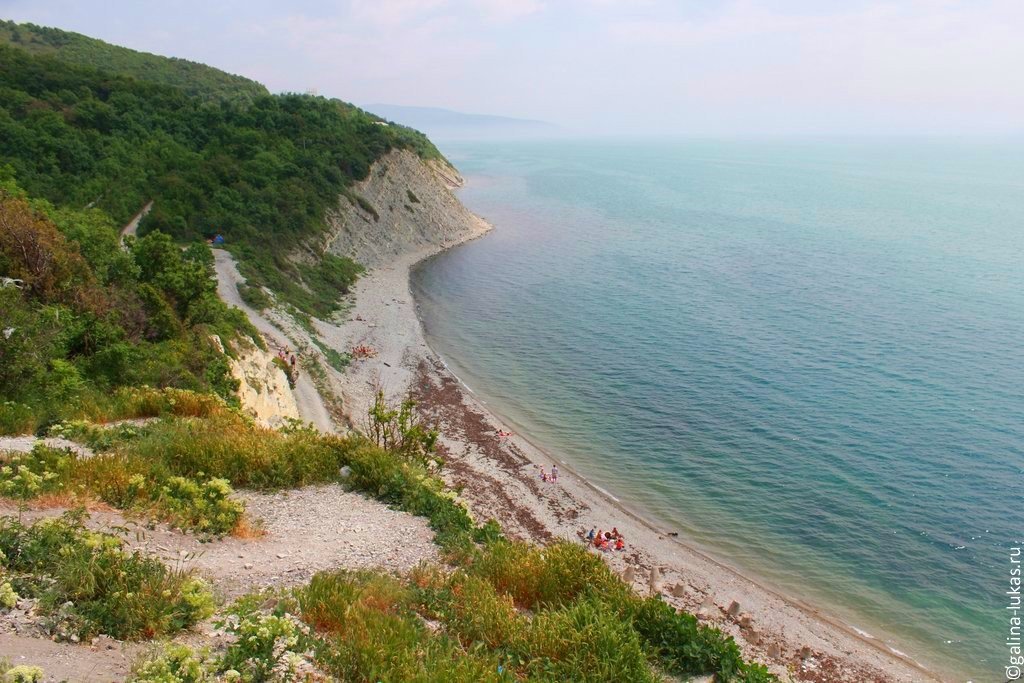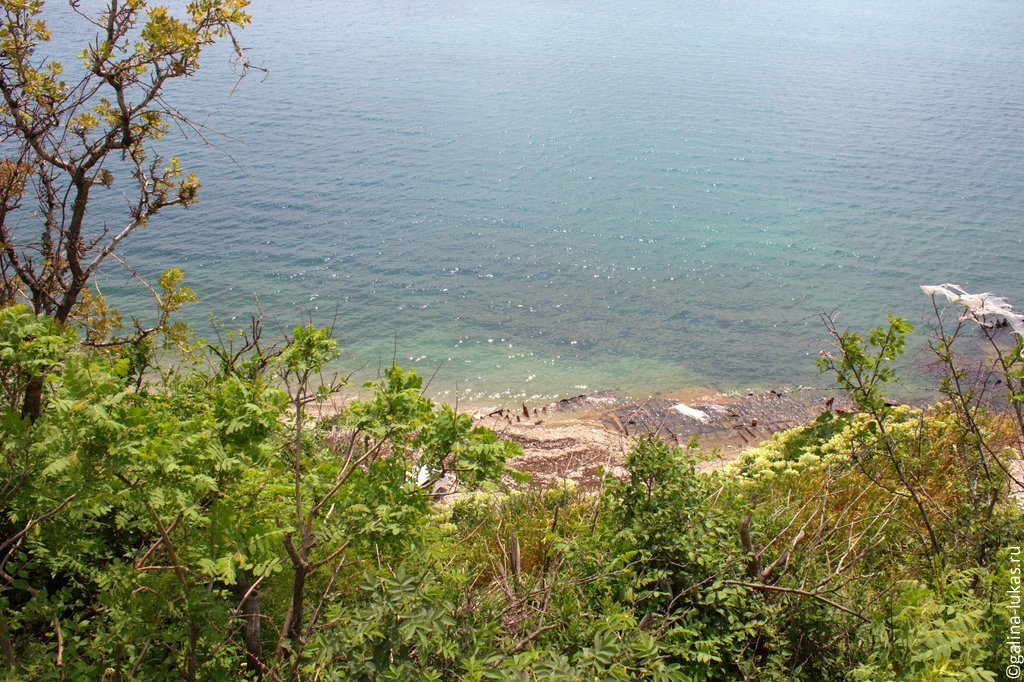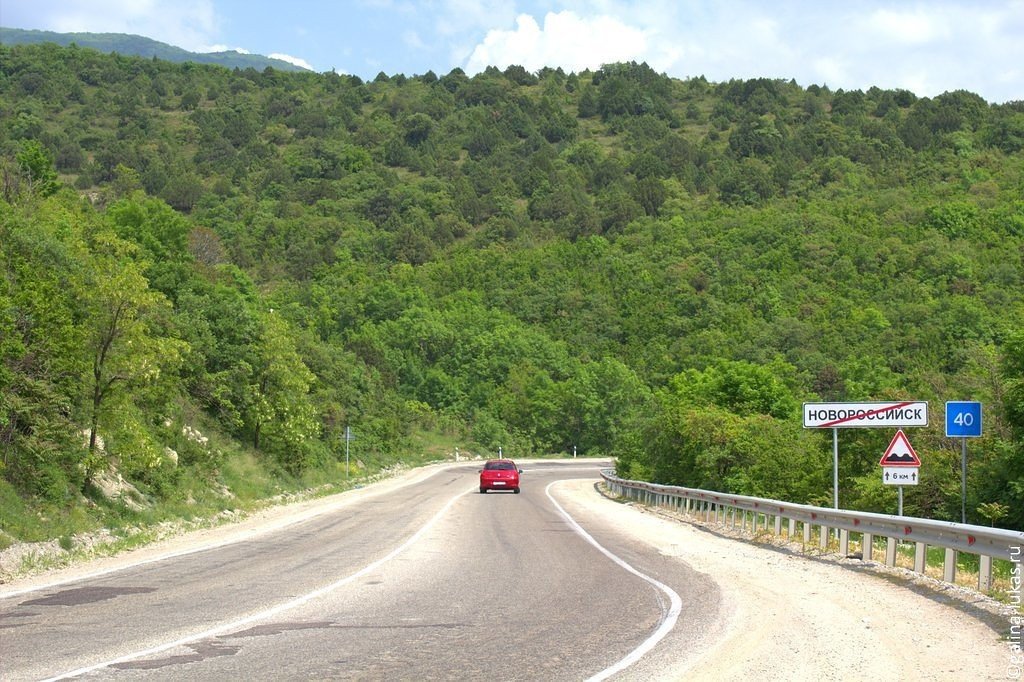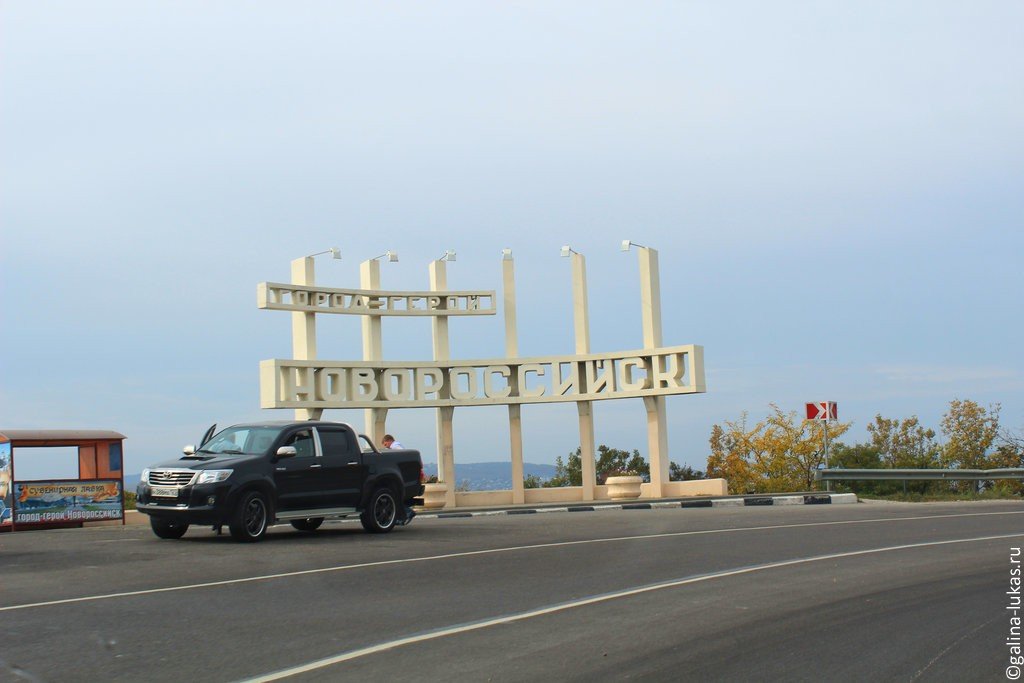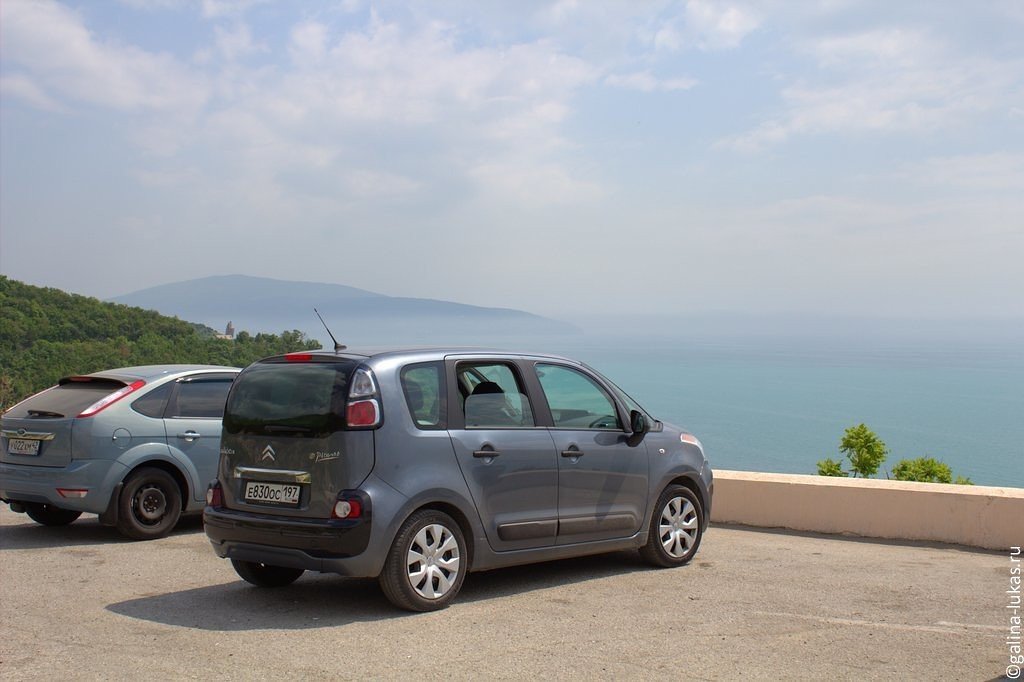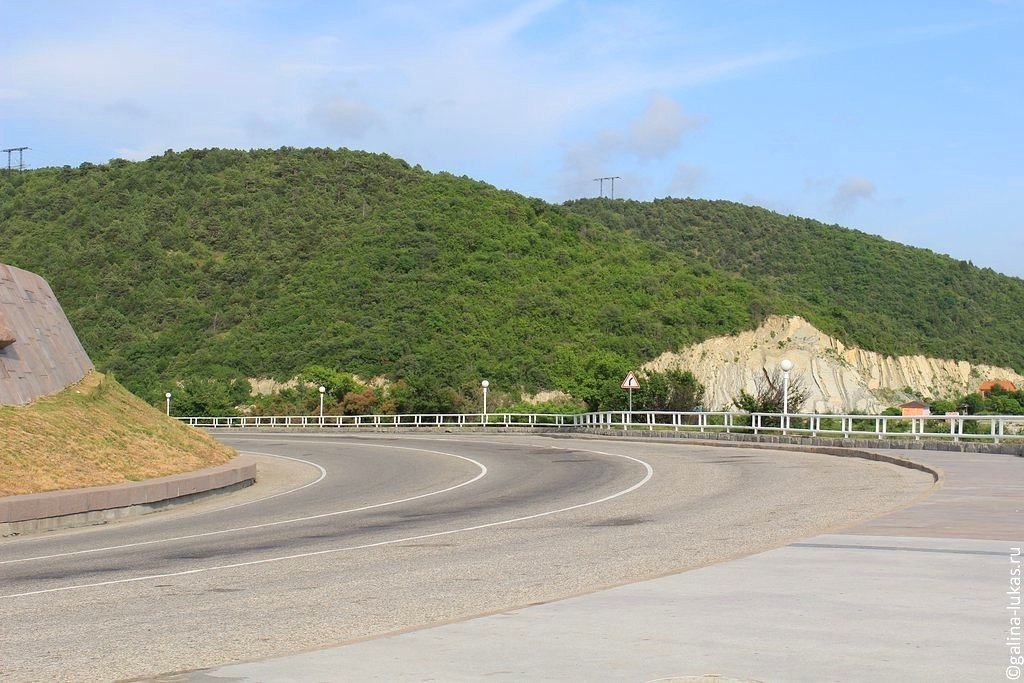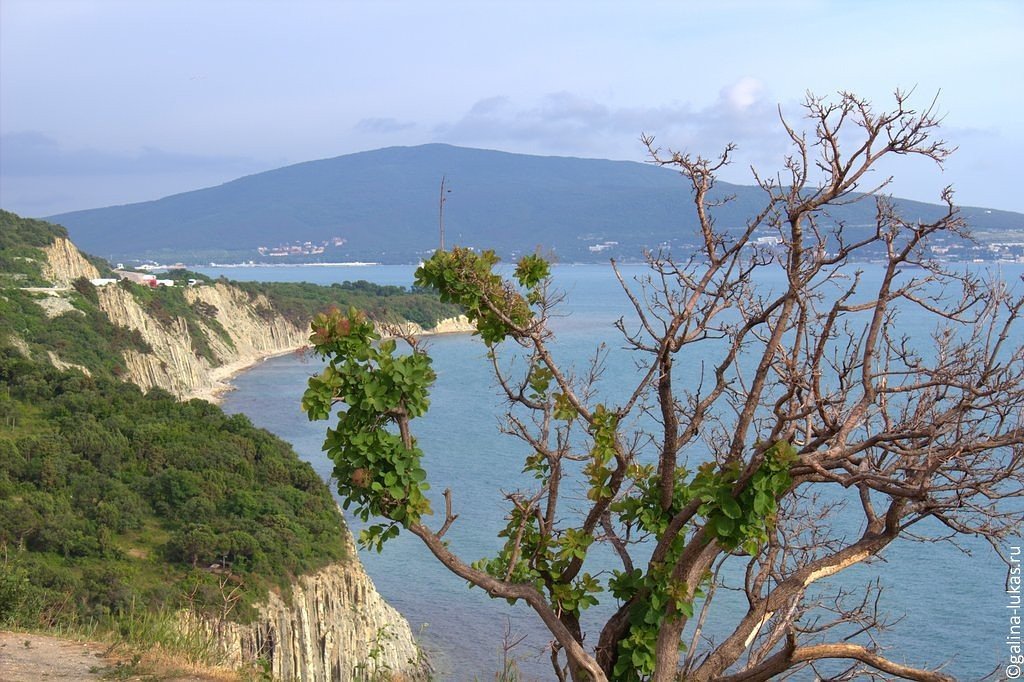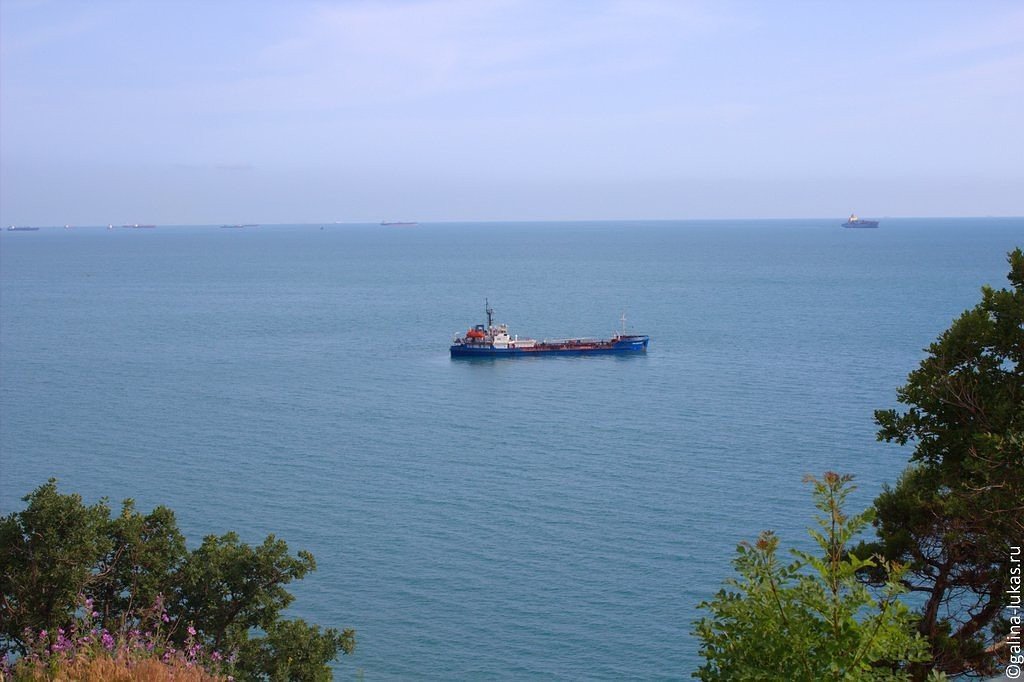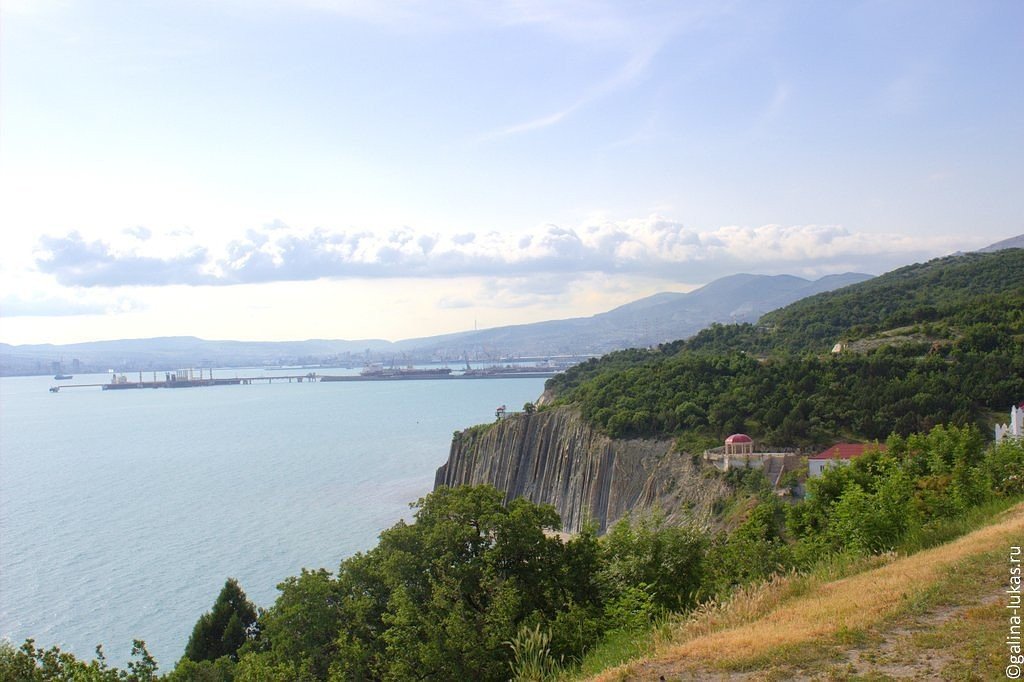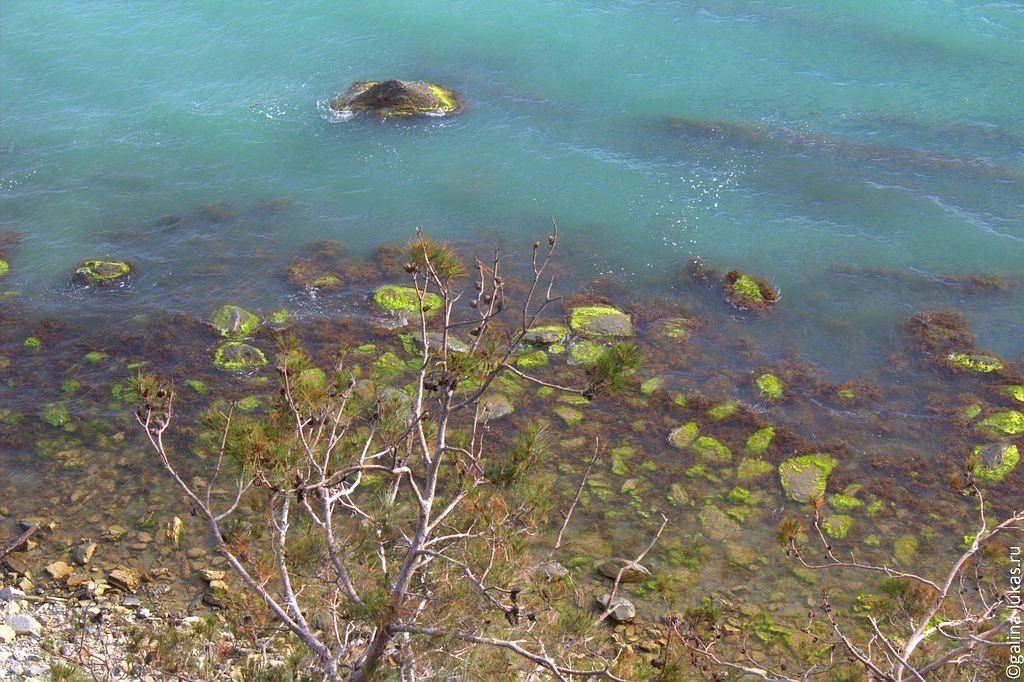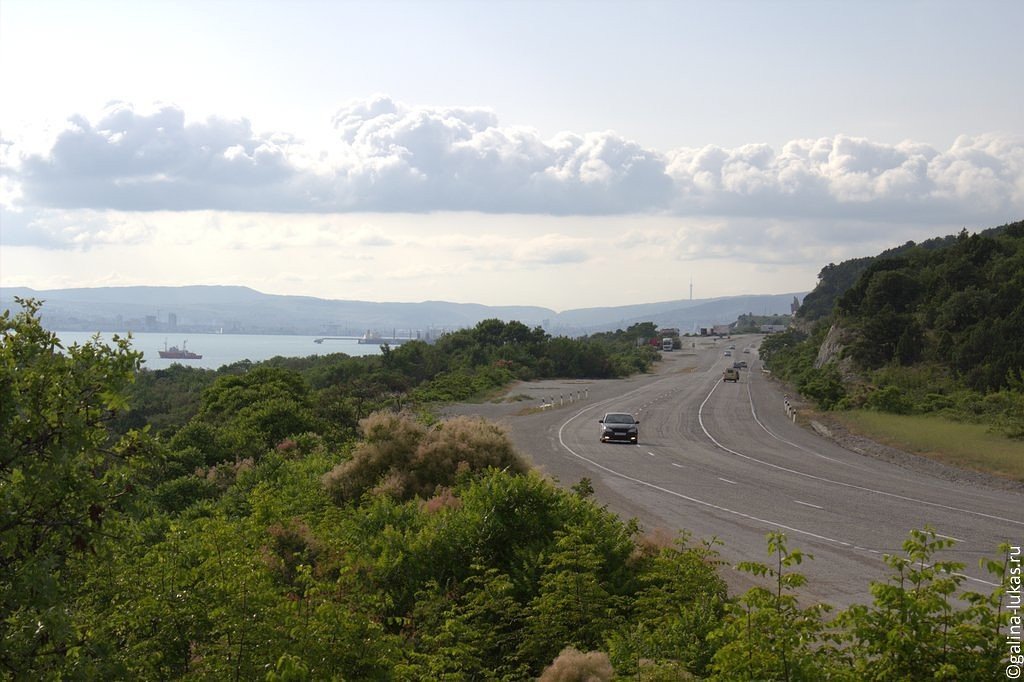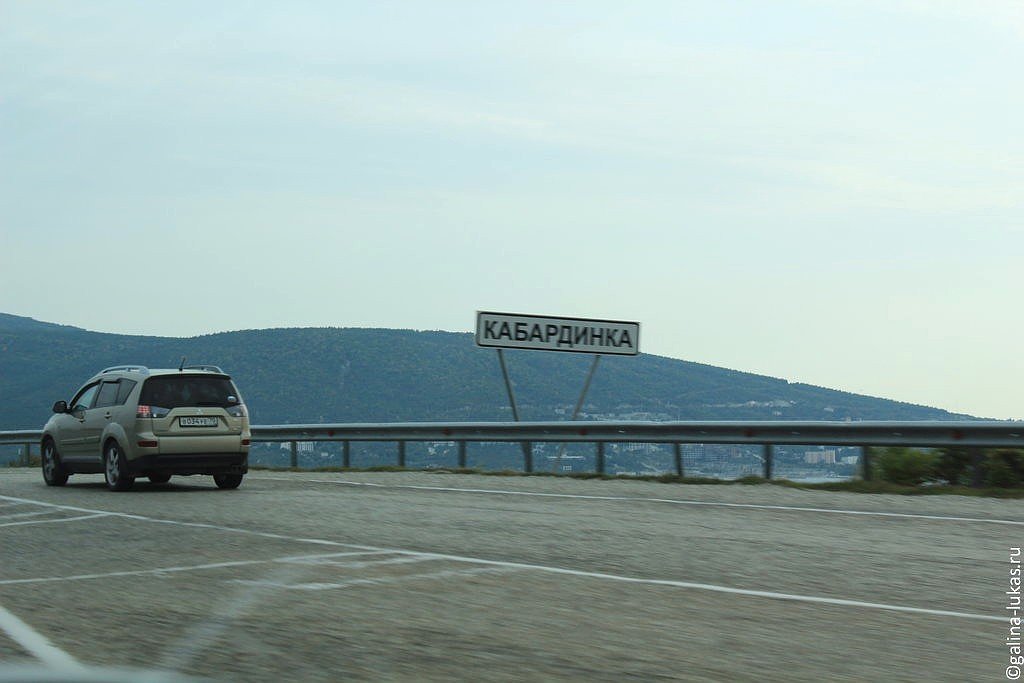 Between Kabardinka and Gelendzhik serpentine no. Here we are completely quietly go in a straight road.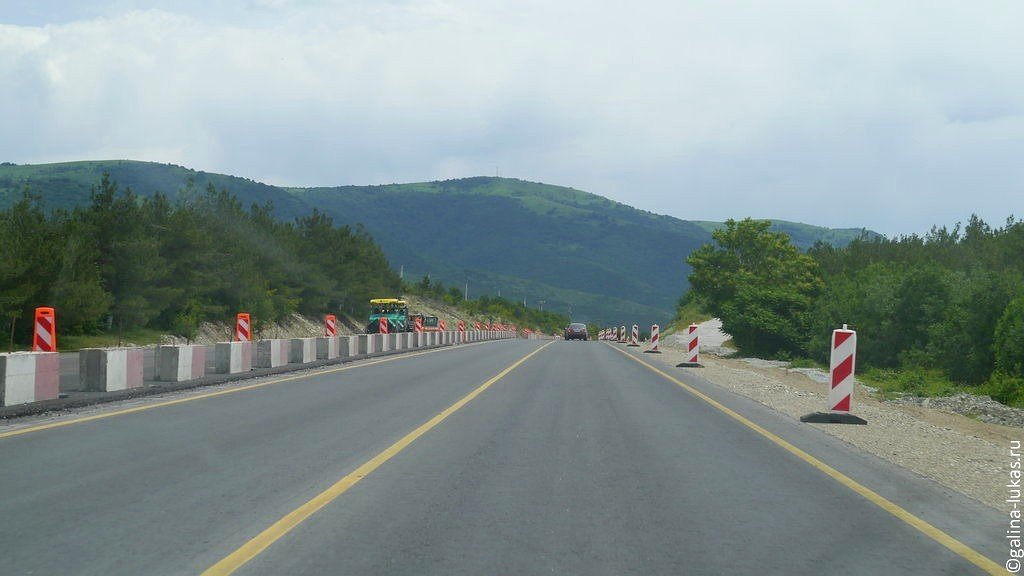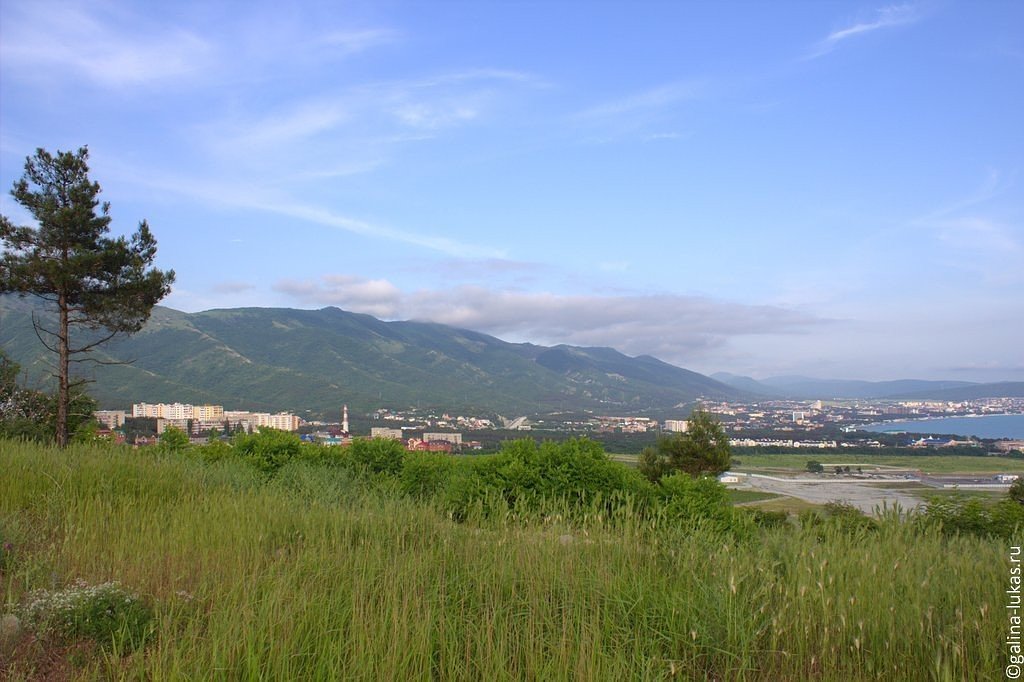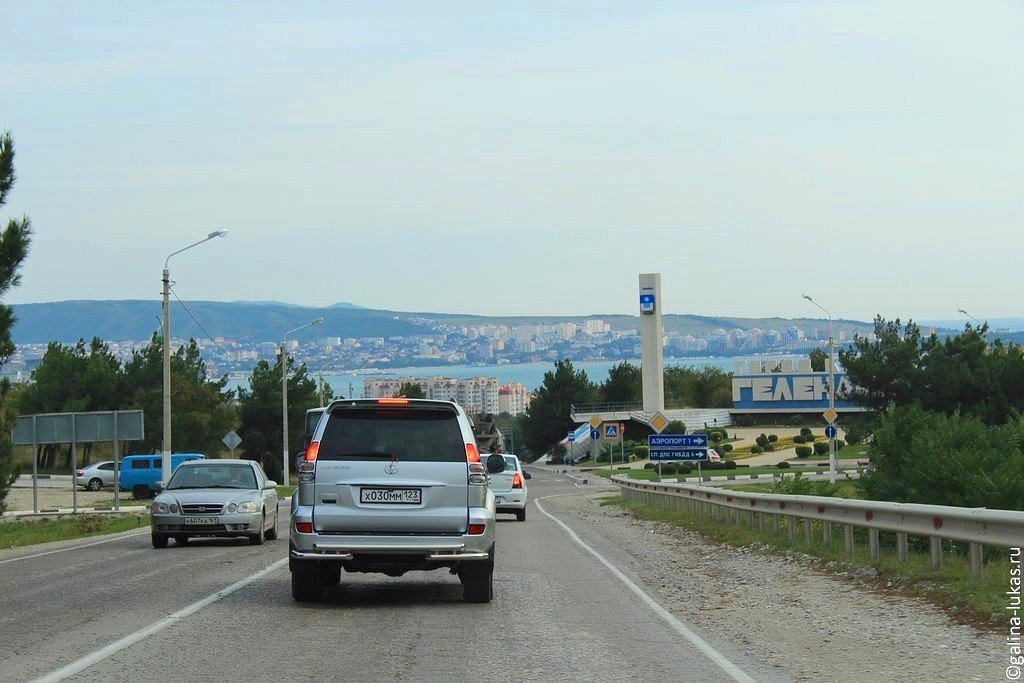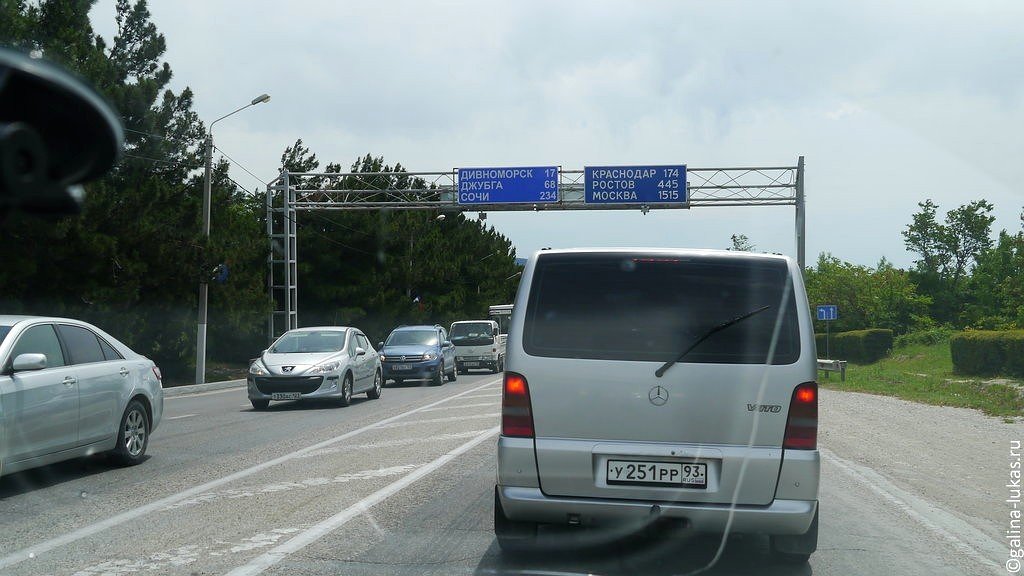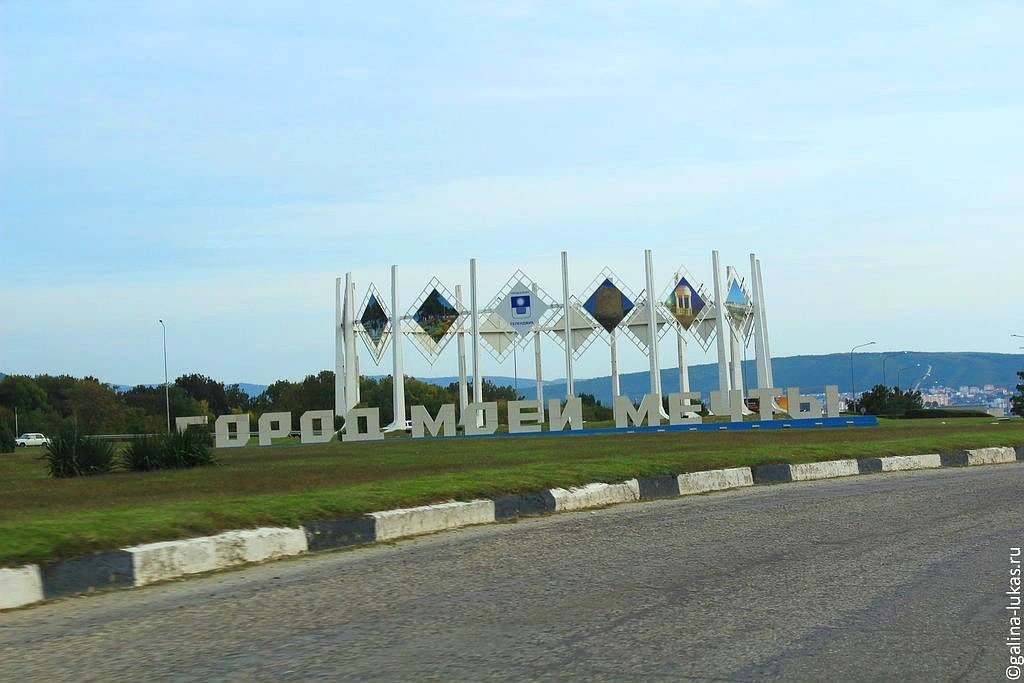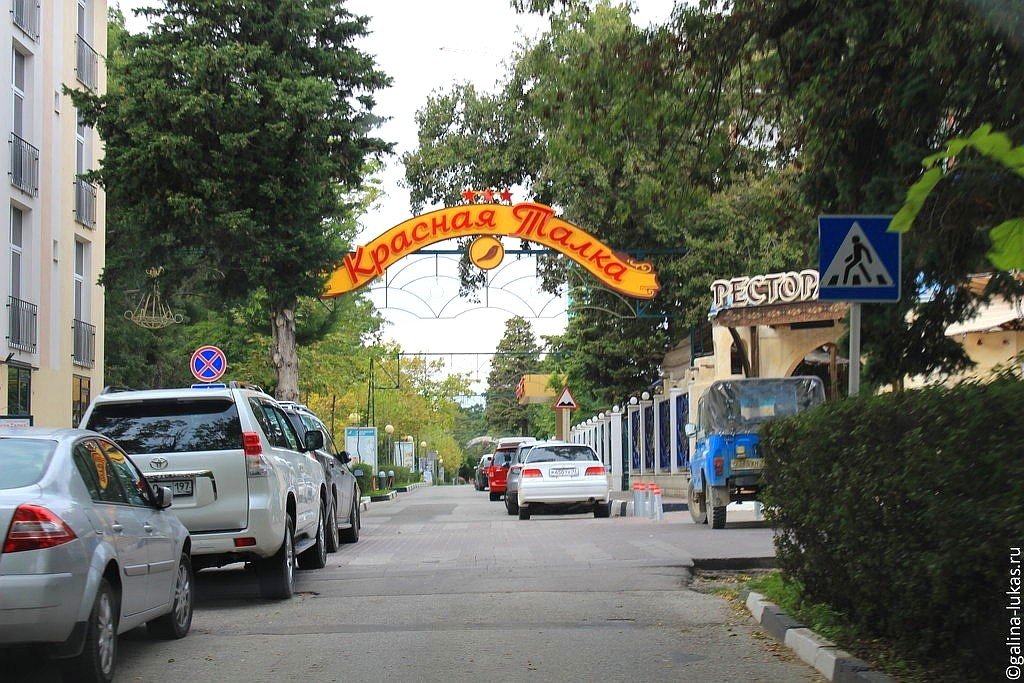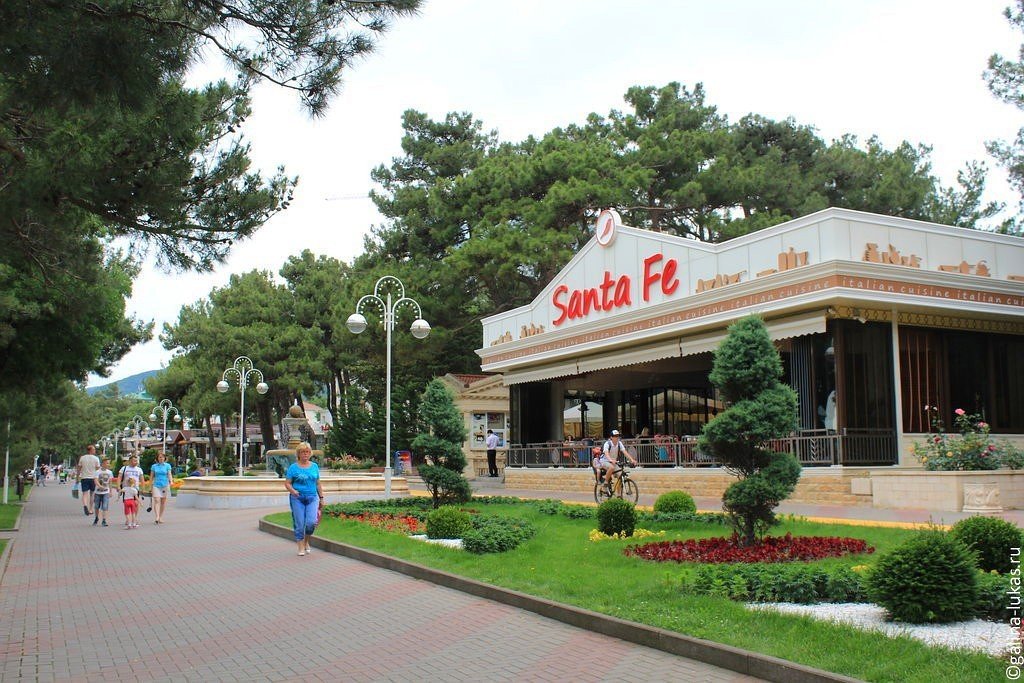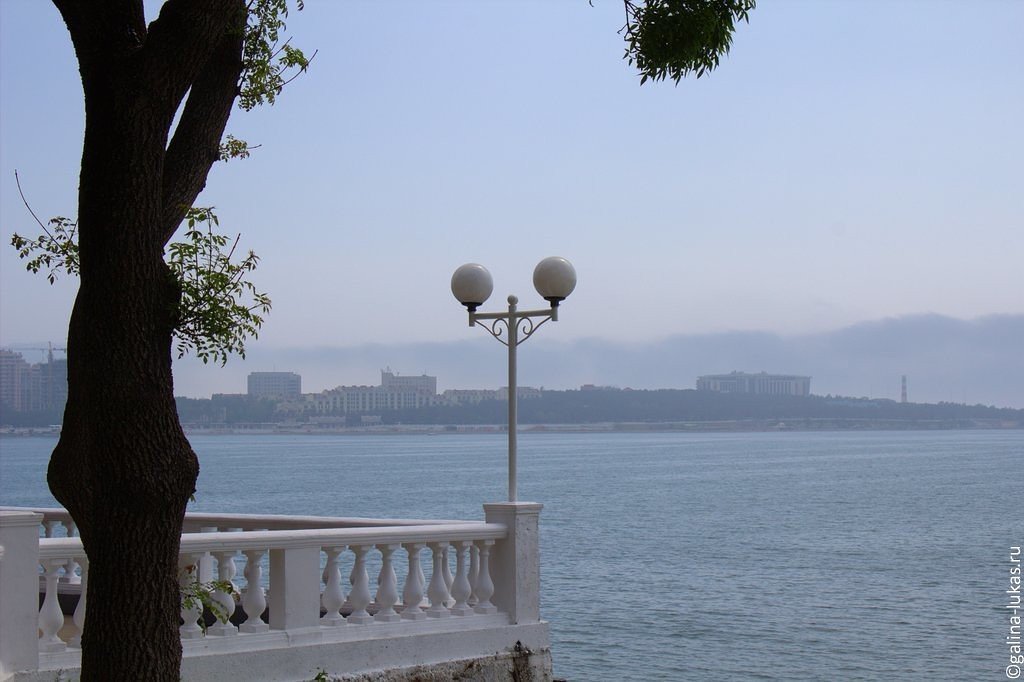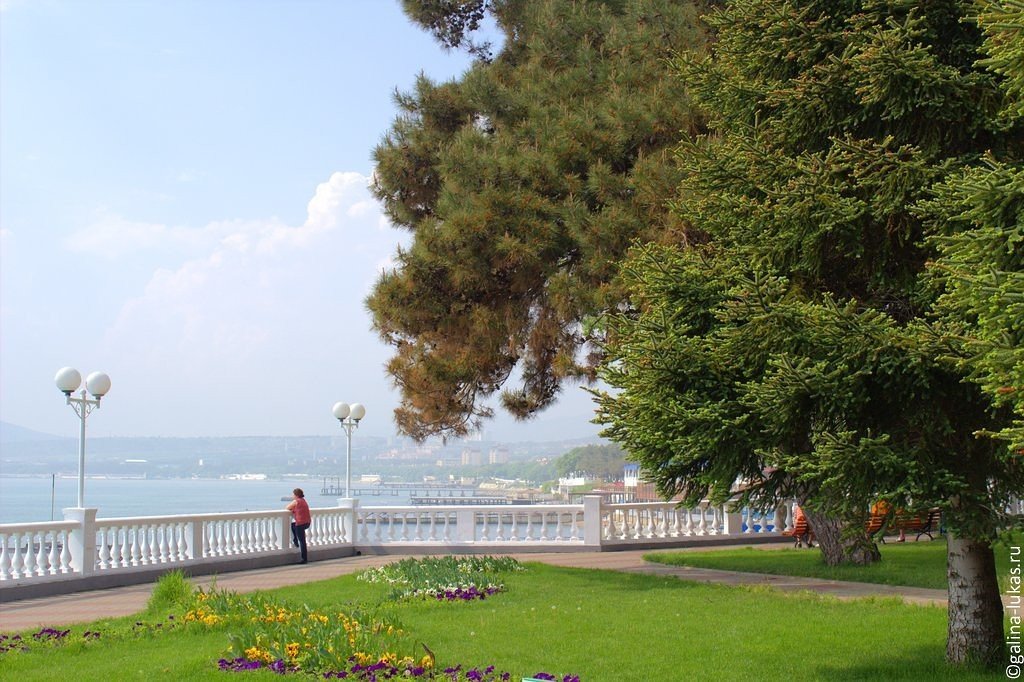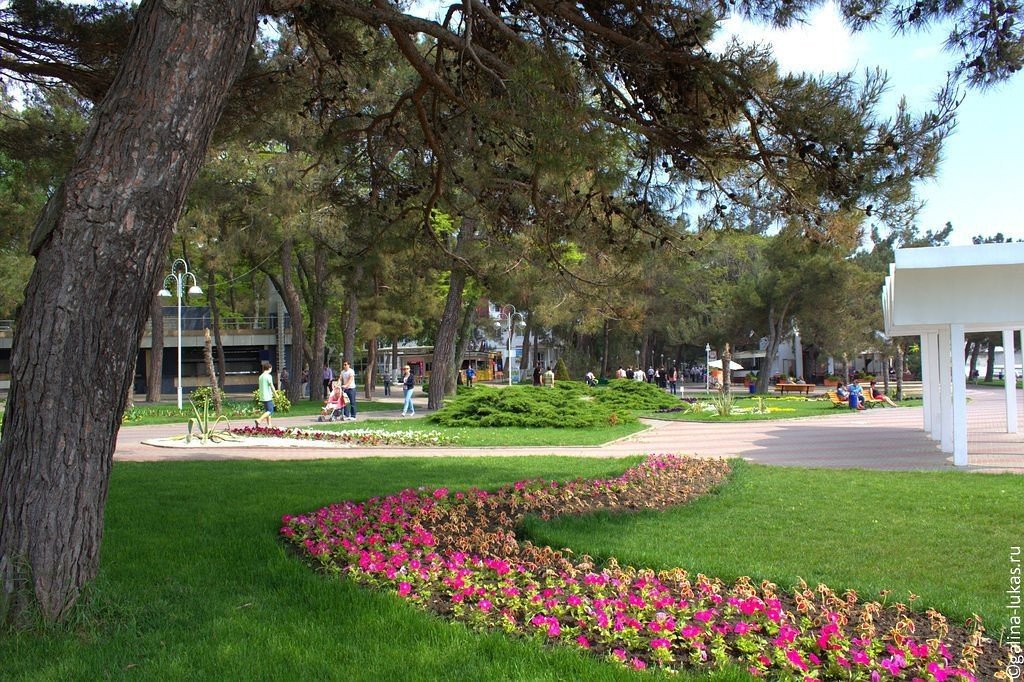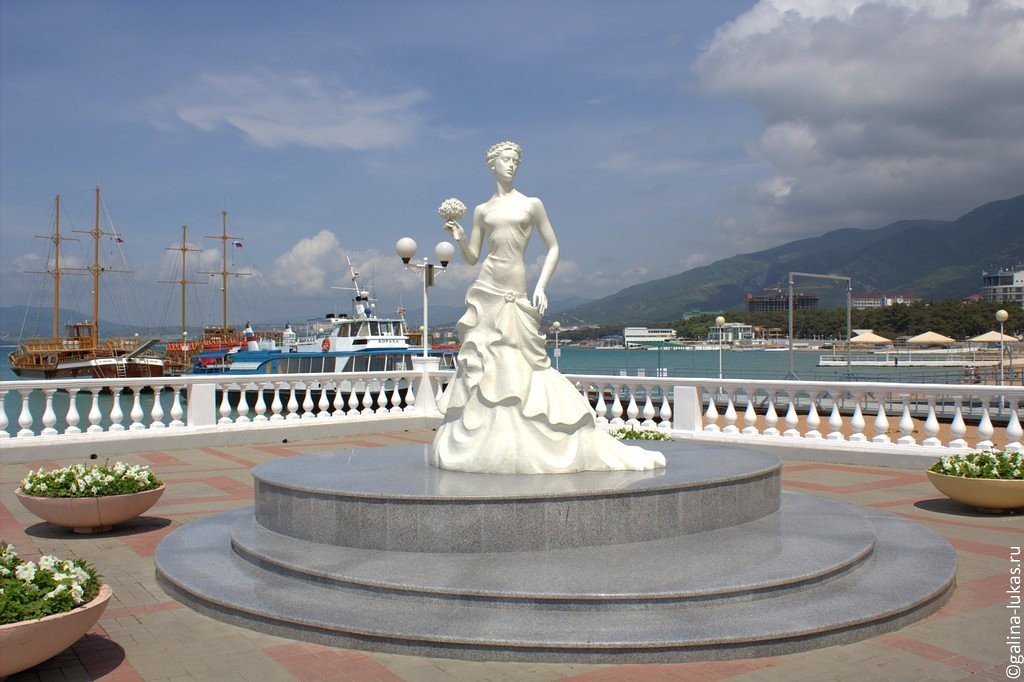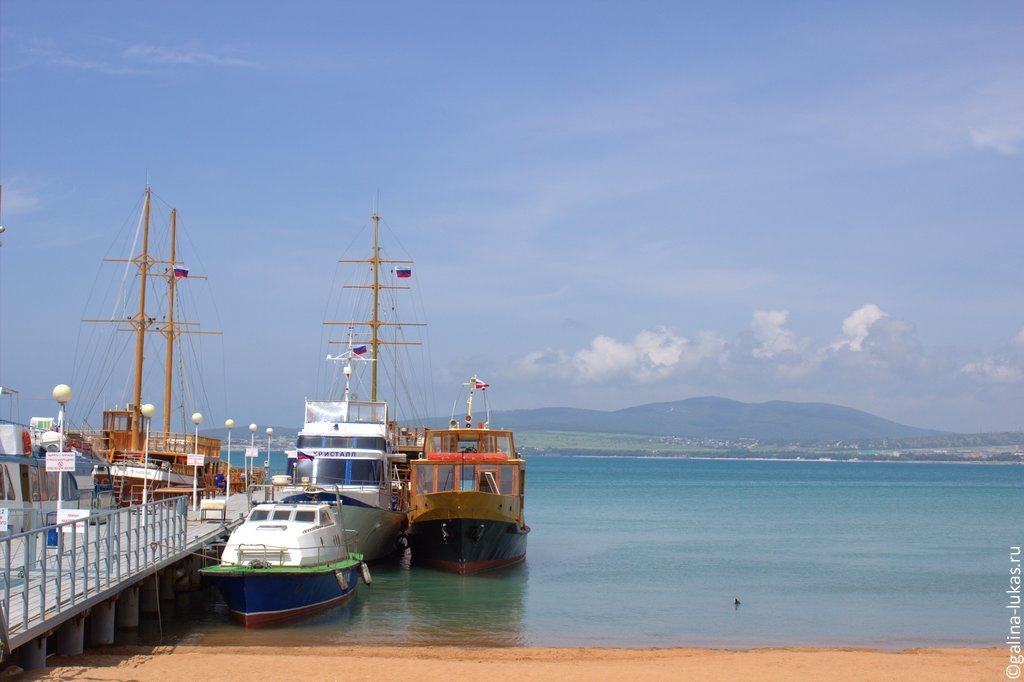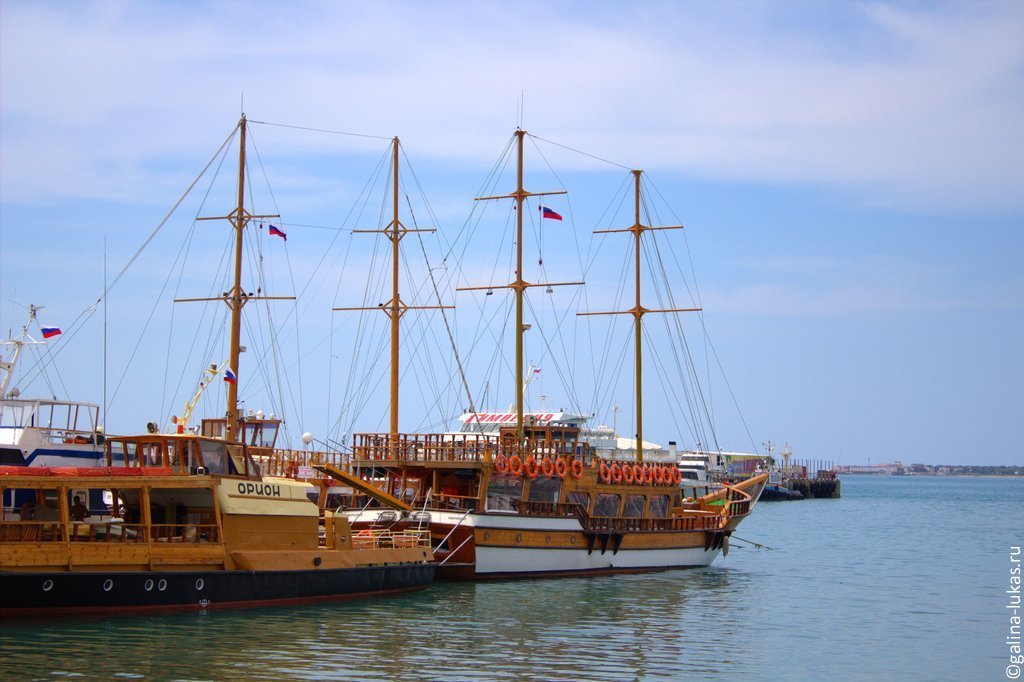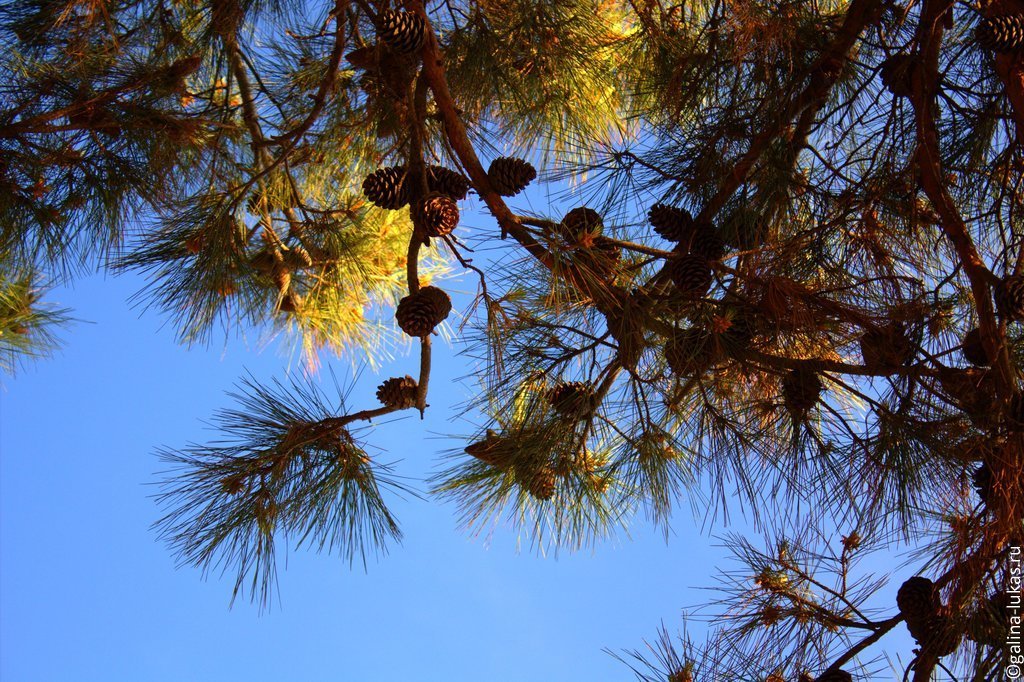 After admiring the sea scenery, breathing the pine air and having lunch in cafe "Santa Fe" we went further towards Sochi. There were still almost three hundred kilometers ahead of us. What a long way.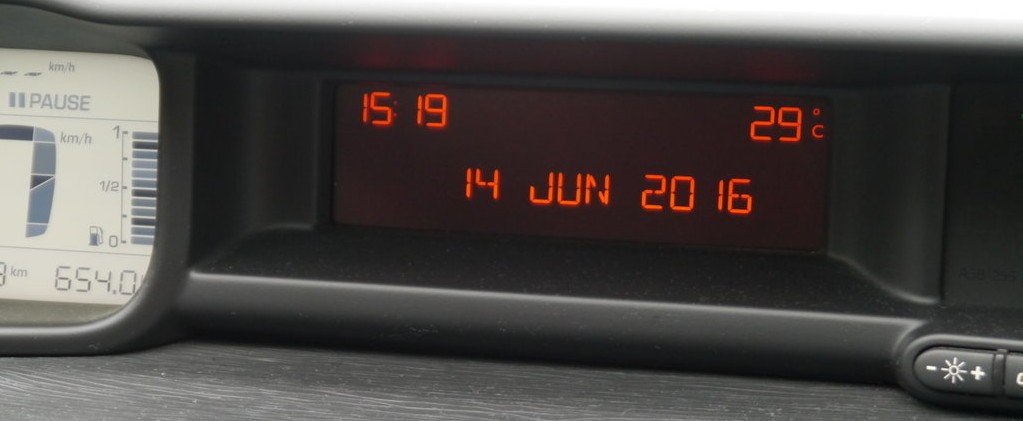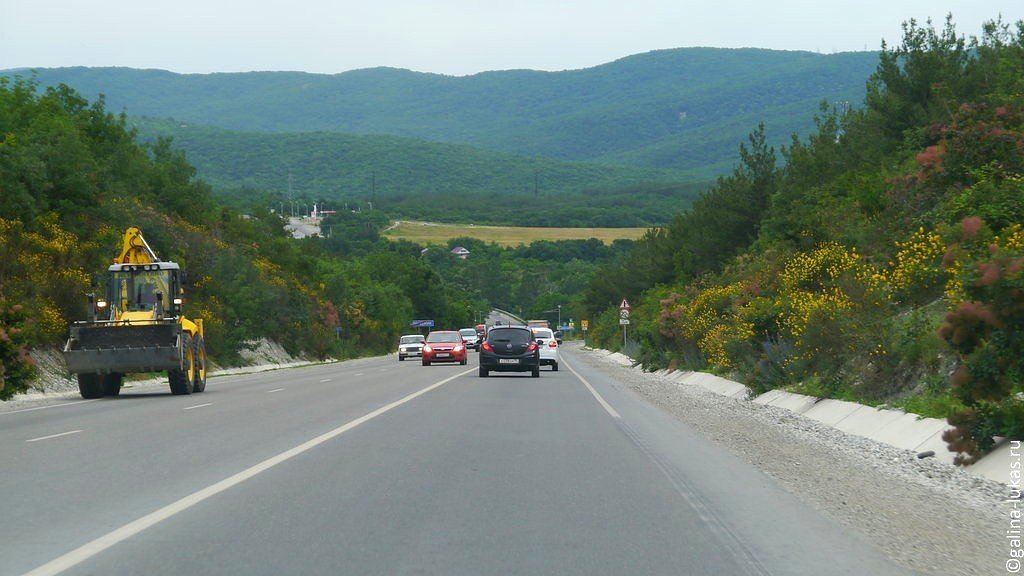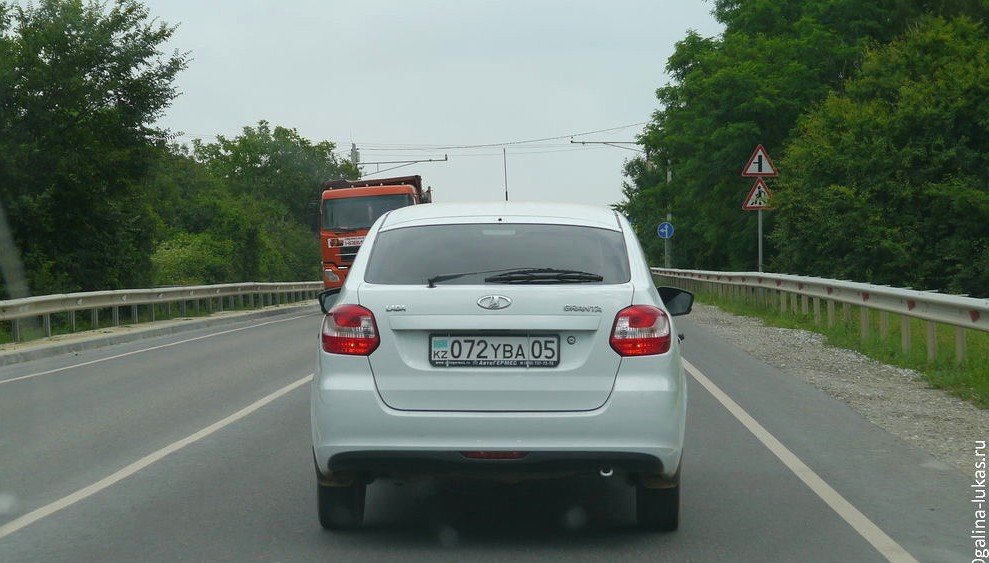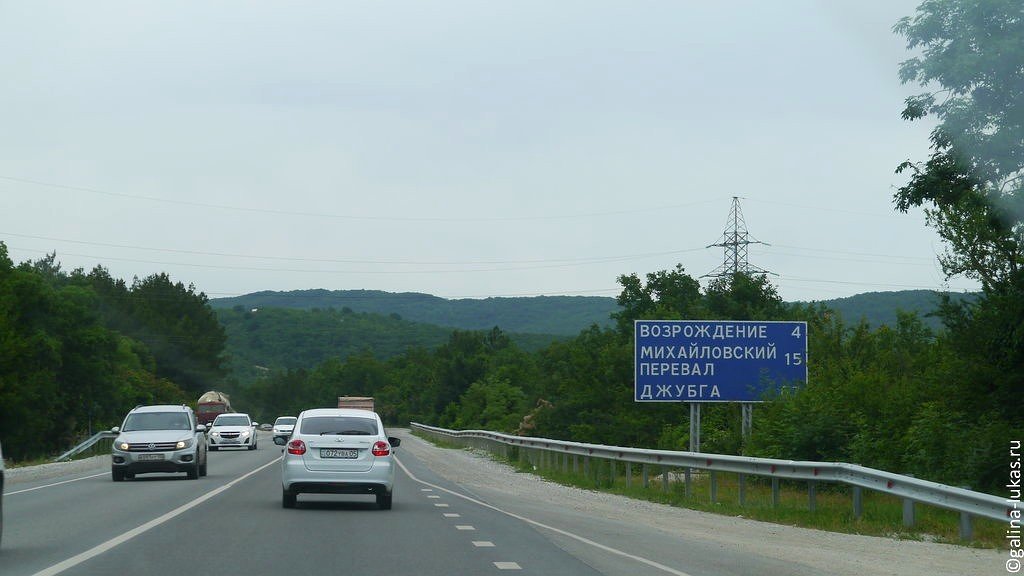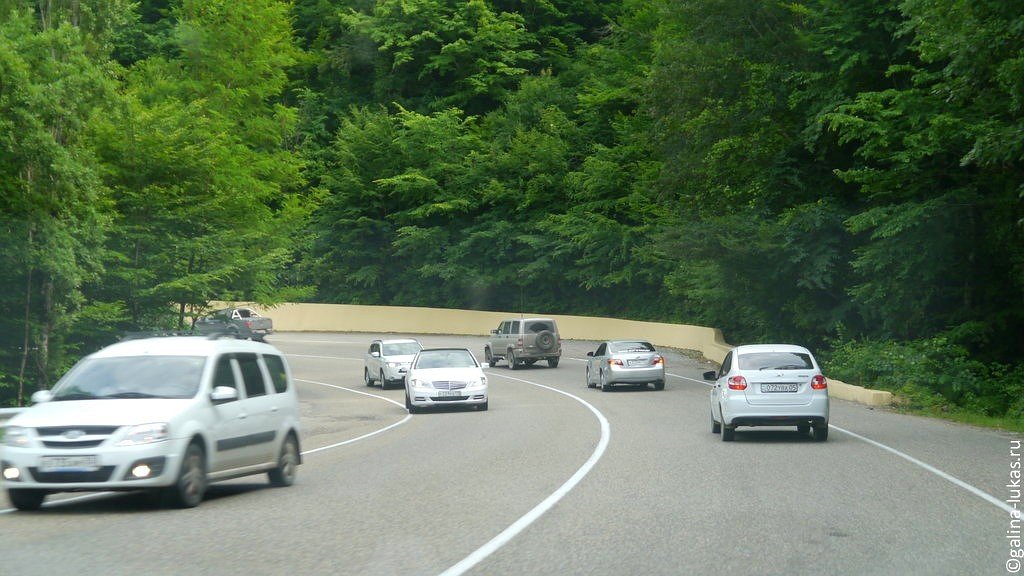 We are travelling along the places where there are many sights of Gelendzhik. It seems that we have seen much, but so many reasons to return. To the dolmens on the river Zhane I went, but to the dolmens, to which there is a sign, have yet to go.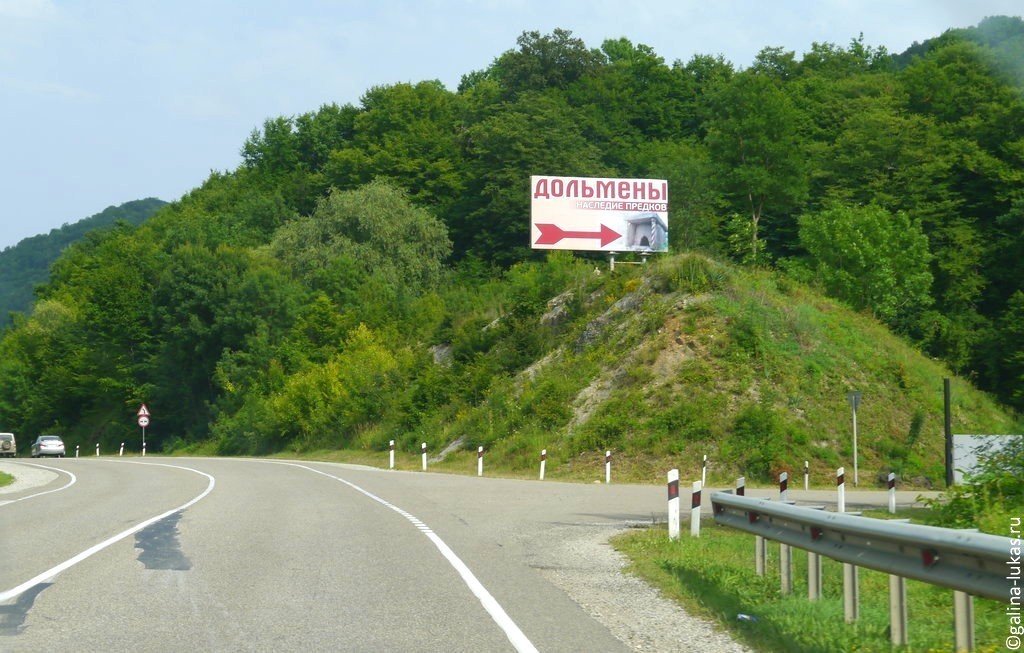 Between Mikhailovskiy Pass and Pshada on M4 there is a turn to the right. If you turn off the road, you can get to two small resorts of Gelendzhik area – Krinitsy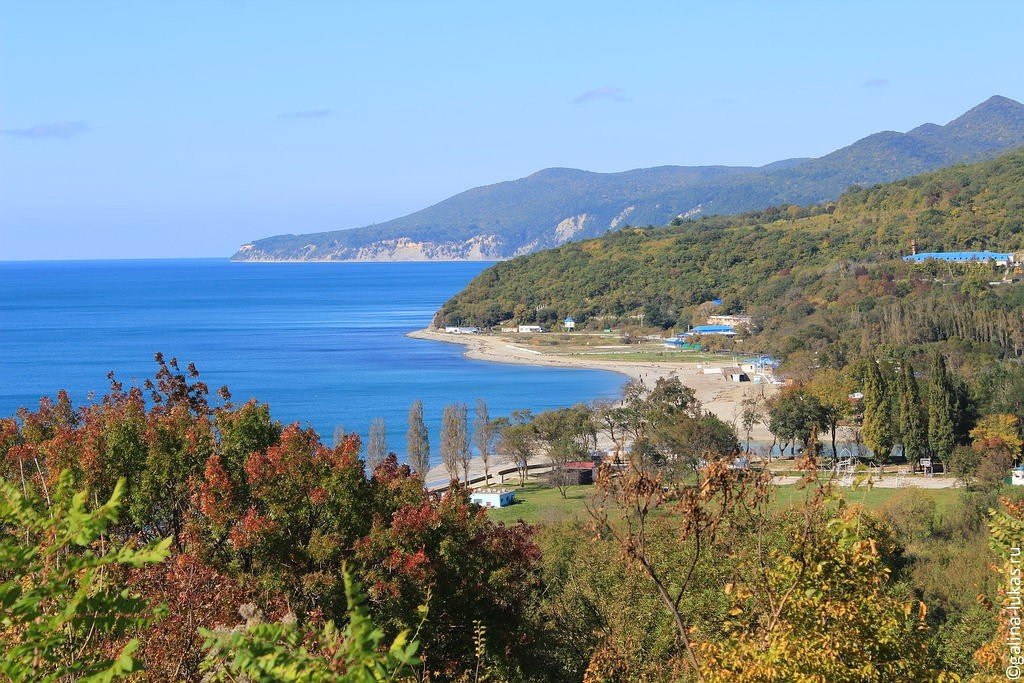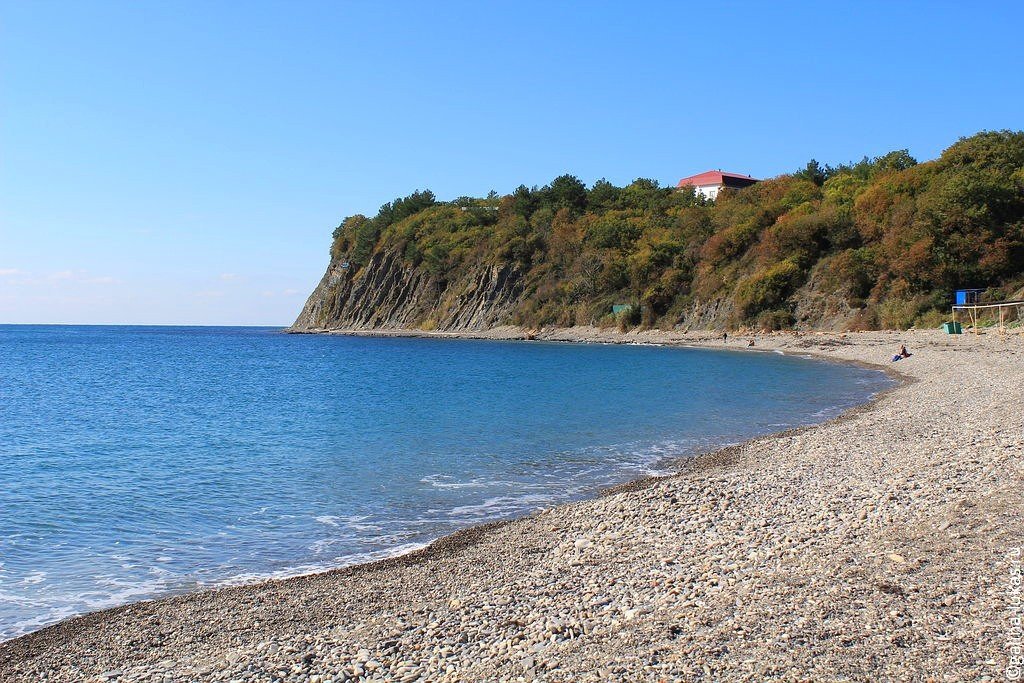 But we are going straight ahead. Arkhipo-Osipovka is a very popular inexpensive resort in the Krasnodar region. This is a resort that I did not like at first sight, nor at the second. It's not ours at all.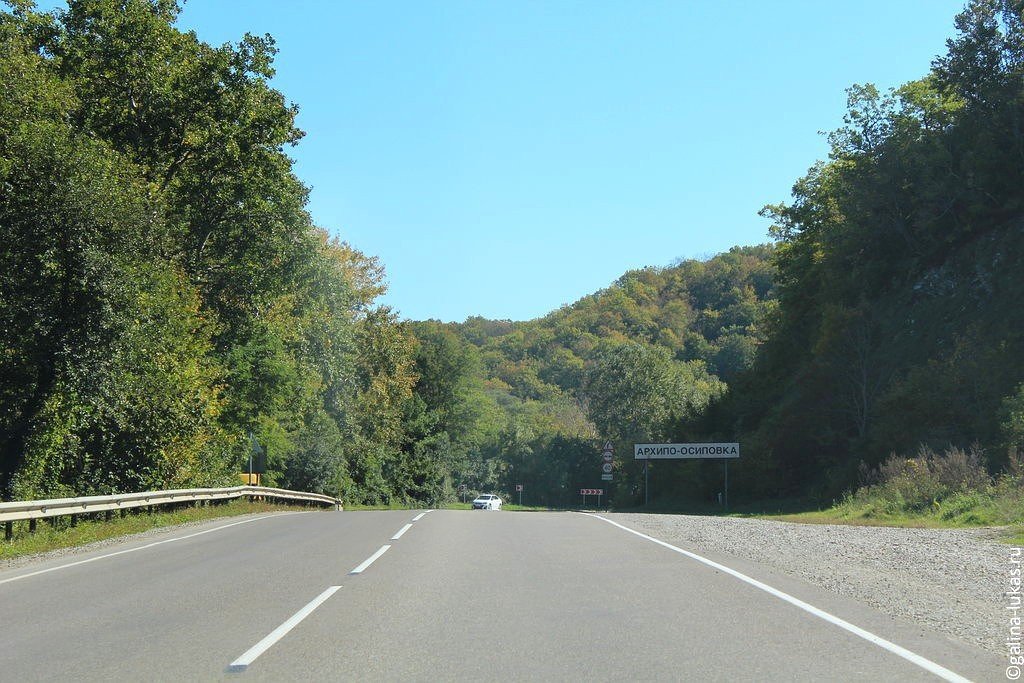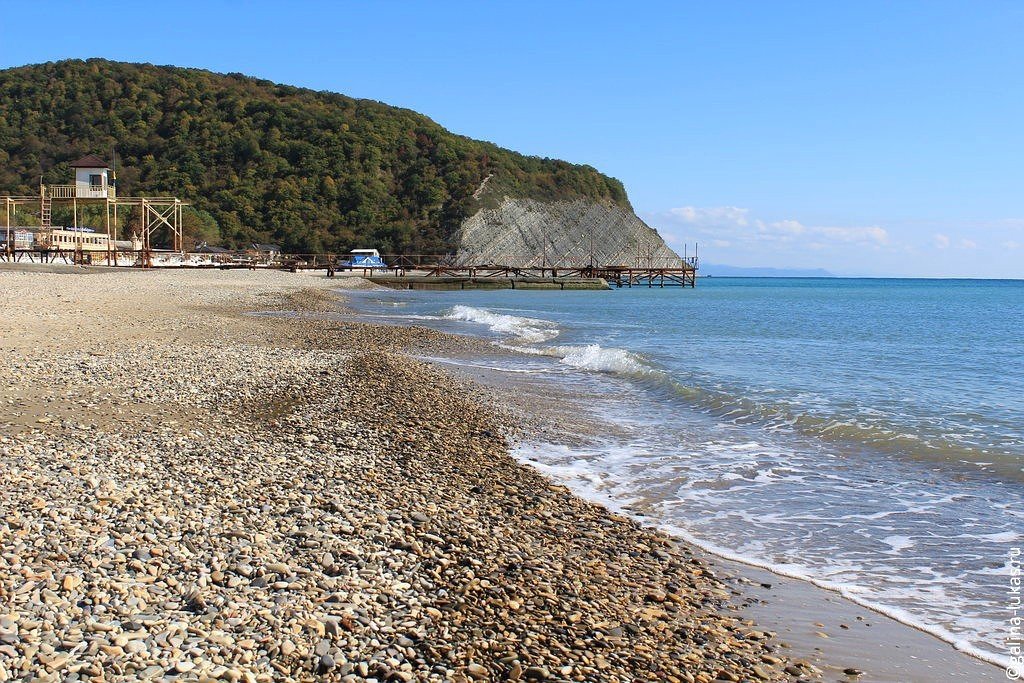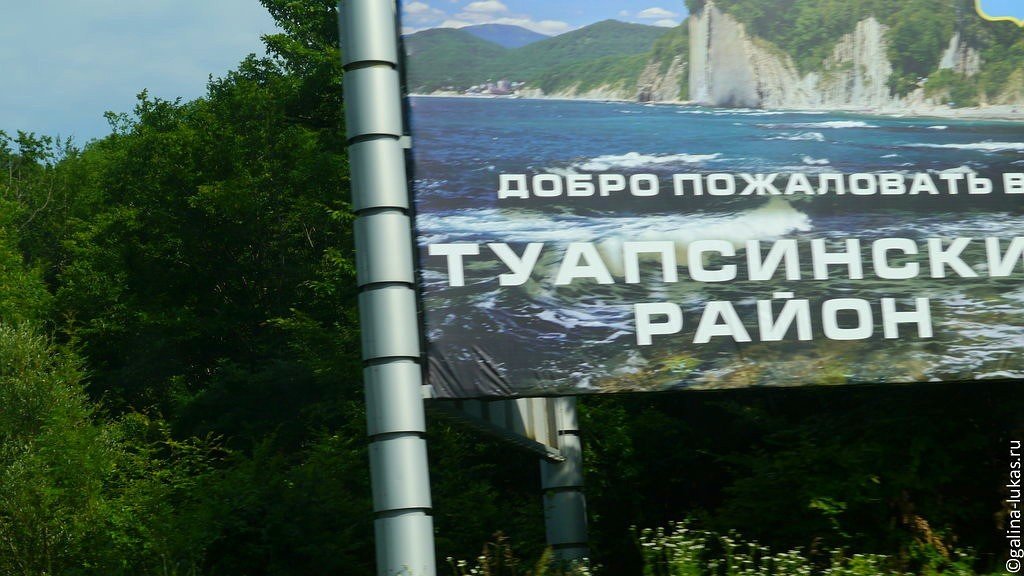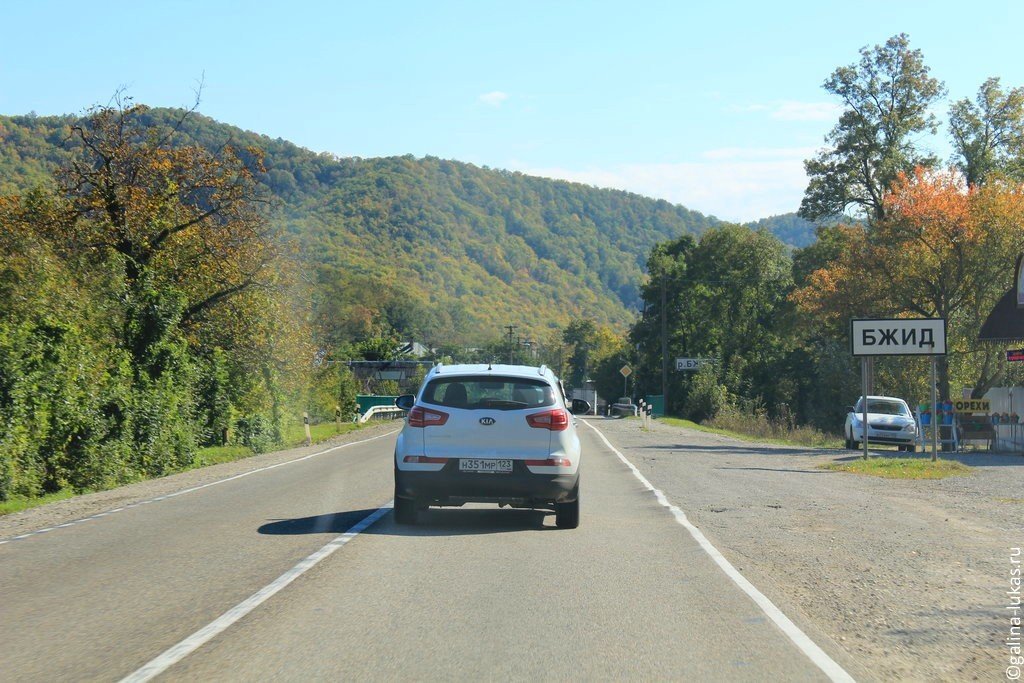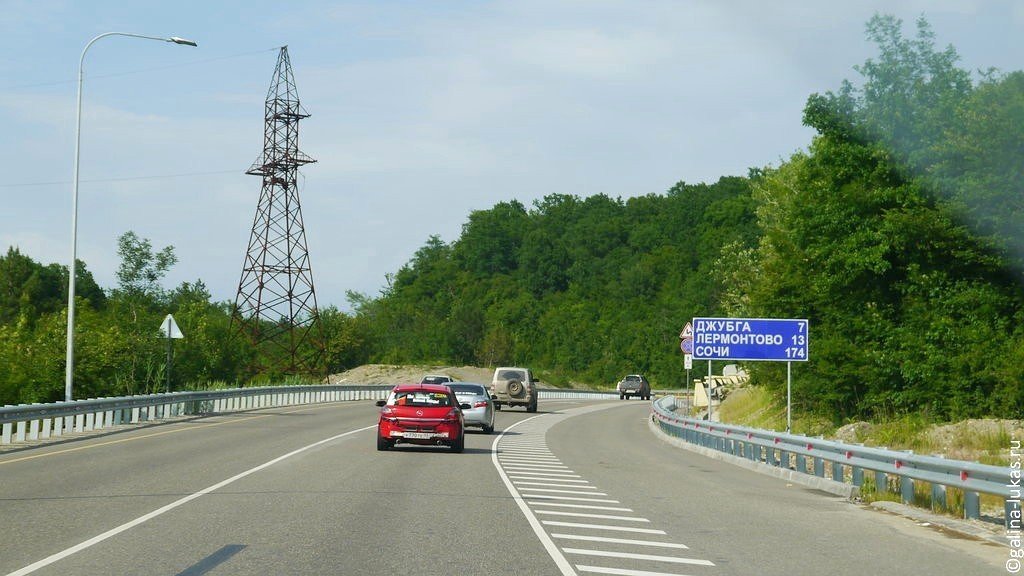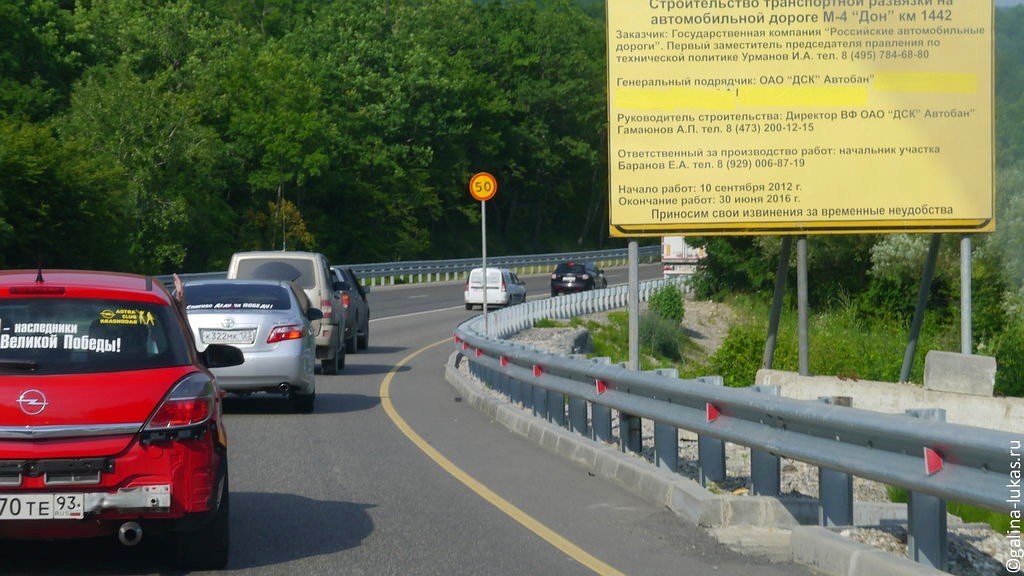 Dzhubga is another settlement of the Black Sea coast, which is located along the M4 highway. Not the most convenient location and neighborhood. Maybe that's why I take a cool attitude to Dzhubga and its fellow residents. By the way. Dzhubga was the first place where I came to rest with my girlfriend when I was 18 years old.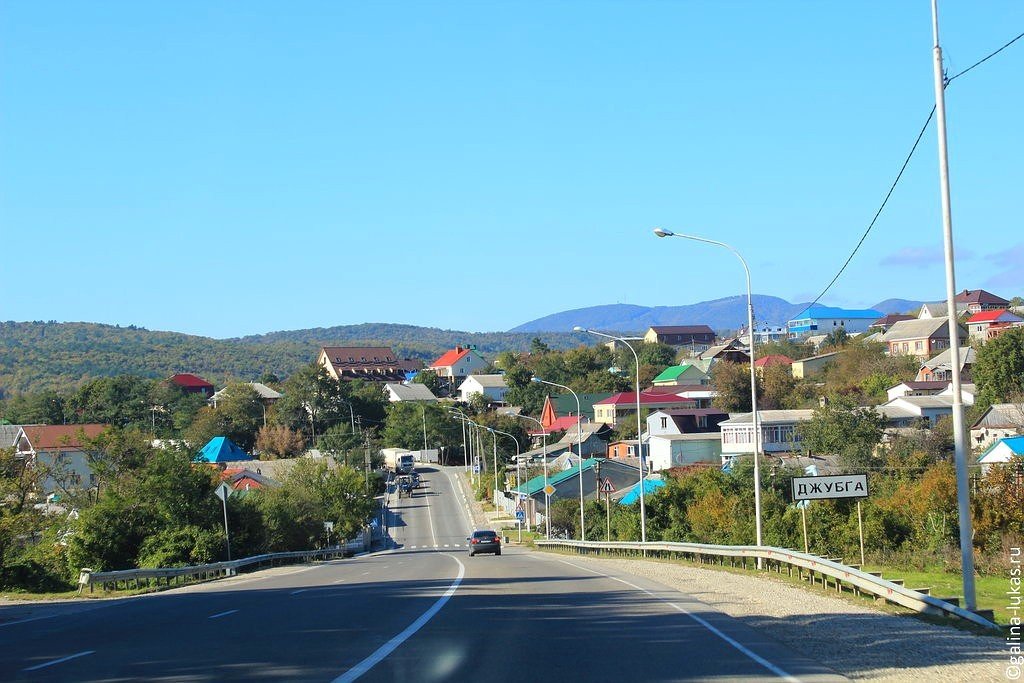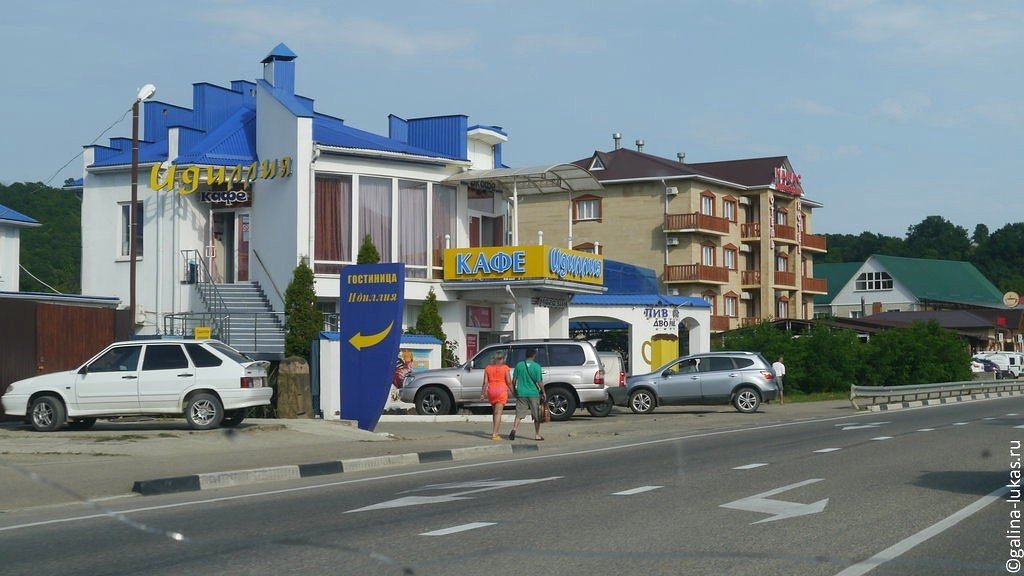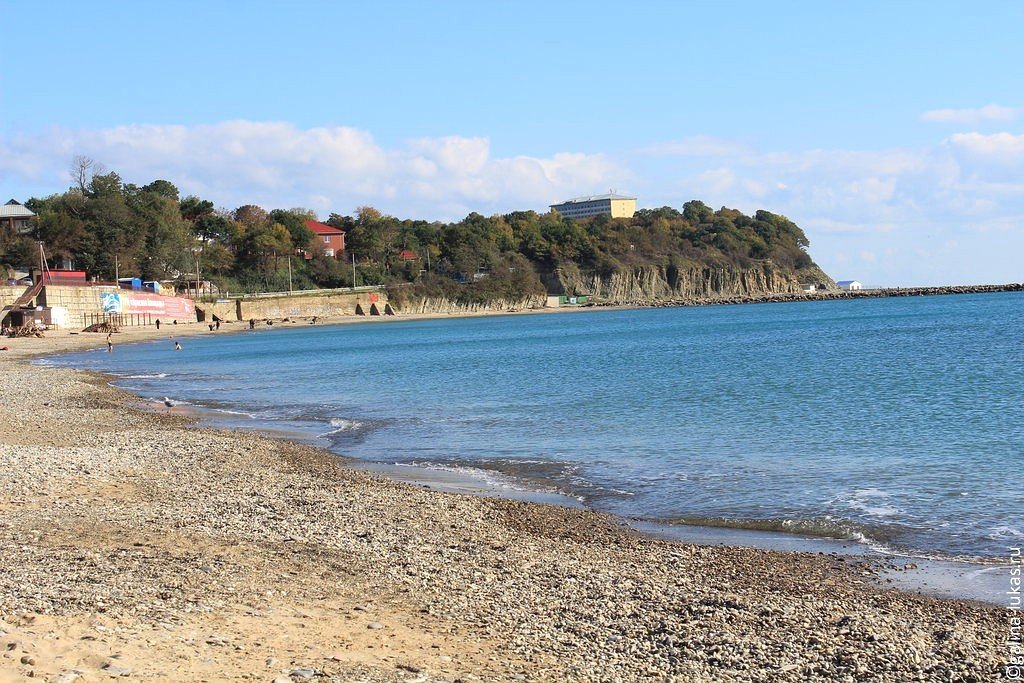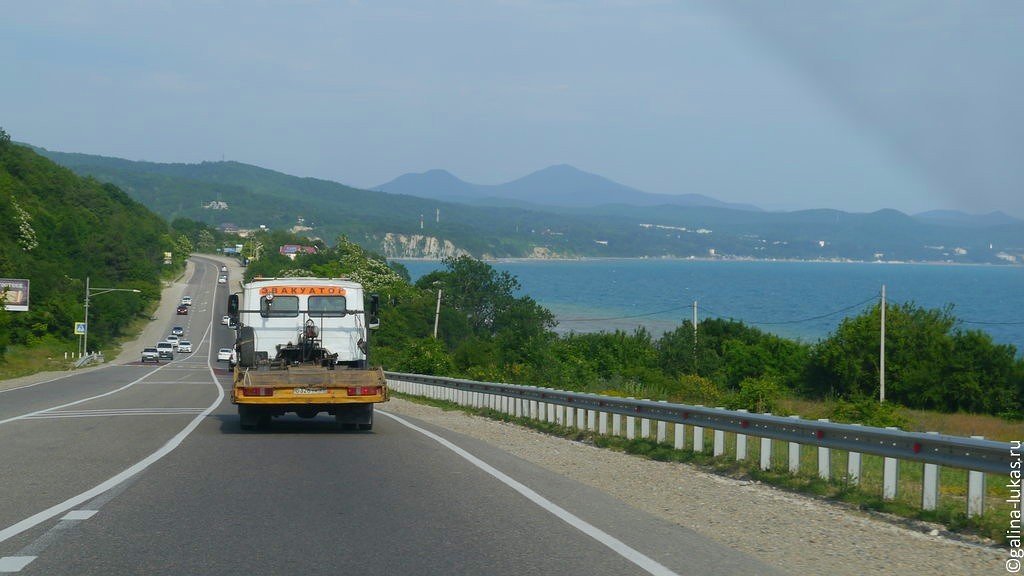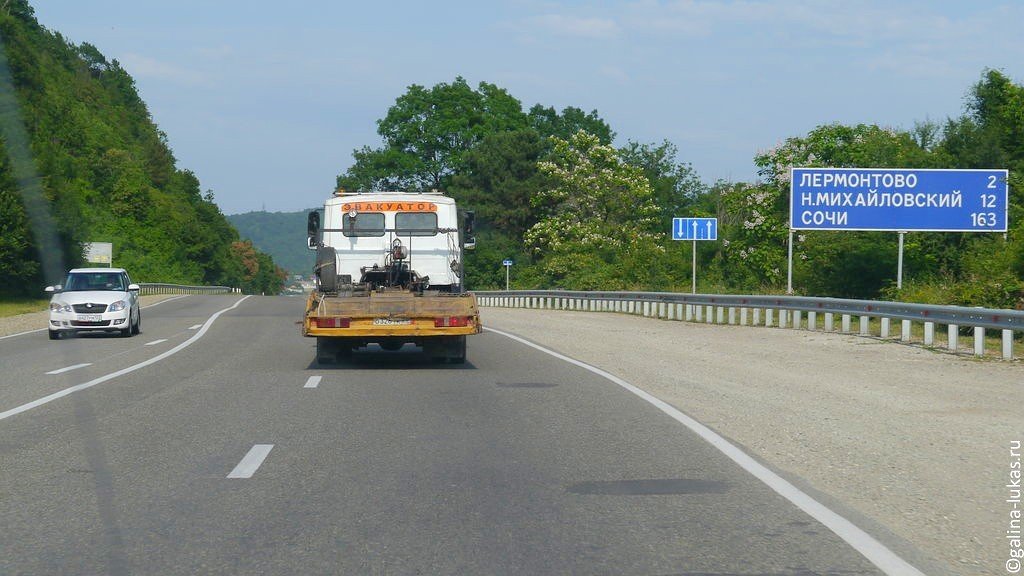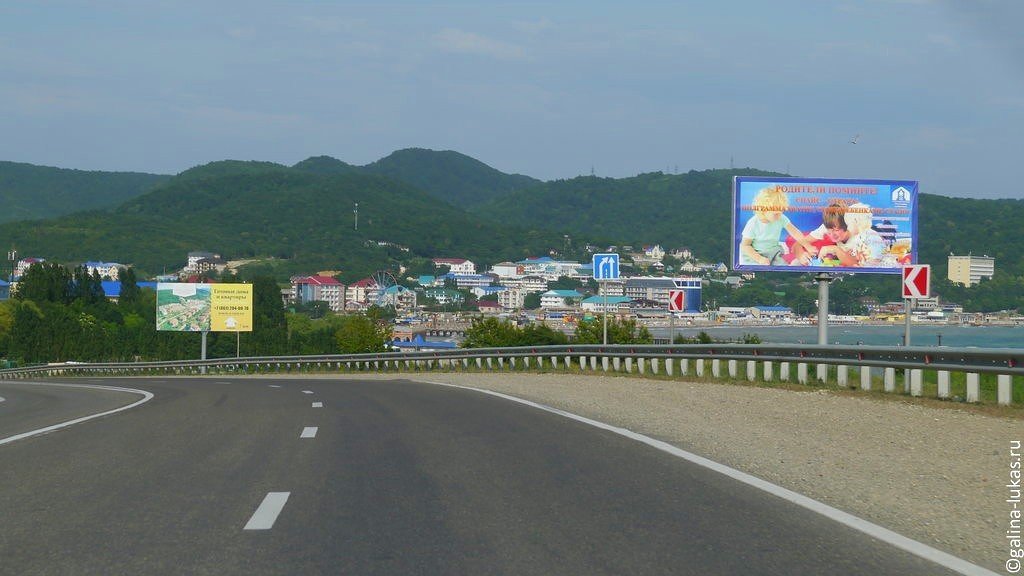 Even when I first knew about the resorts of the Black Sea coast (in 2007) I immediately singled out Lermontovo for myself. I liked both the hotels in Lermontovo, such as "Rusalochka", and the beaches. The beaches are long and wide – more than two kilometers long and over 50 meters wide. Sand!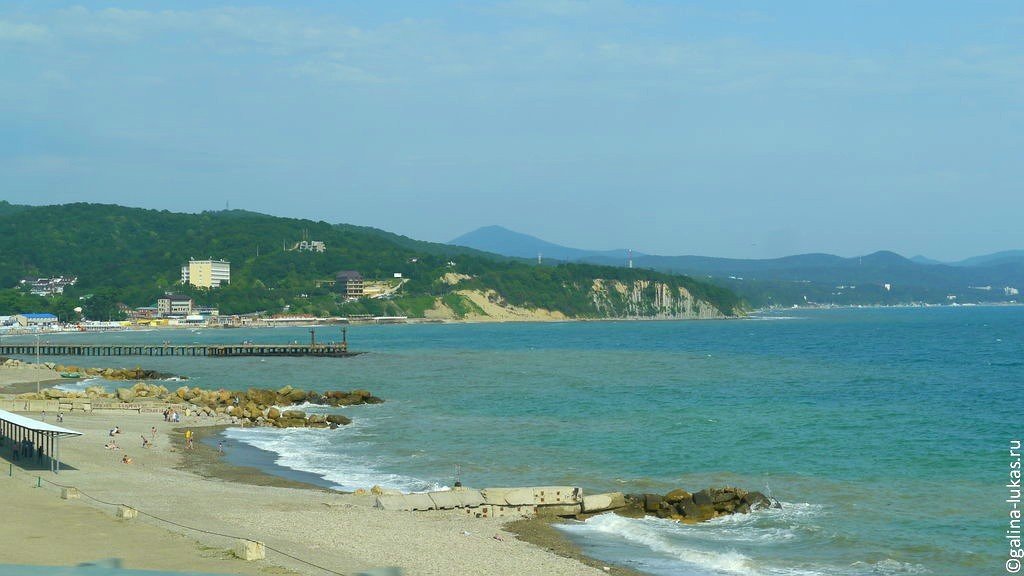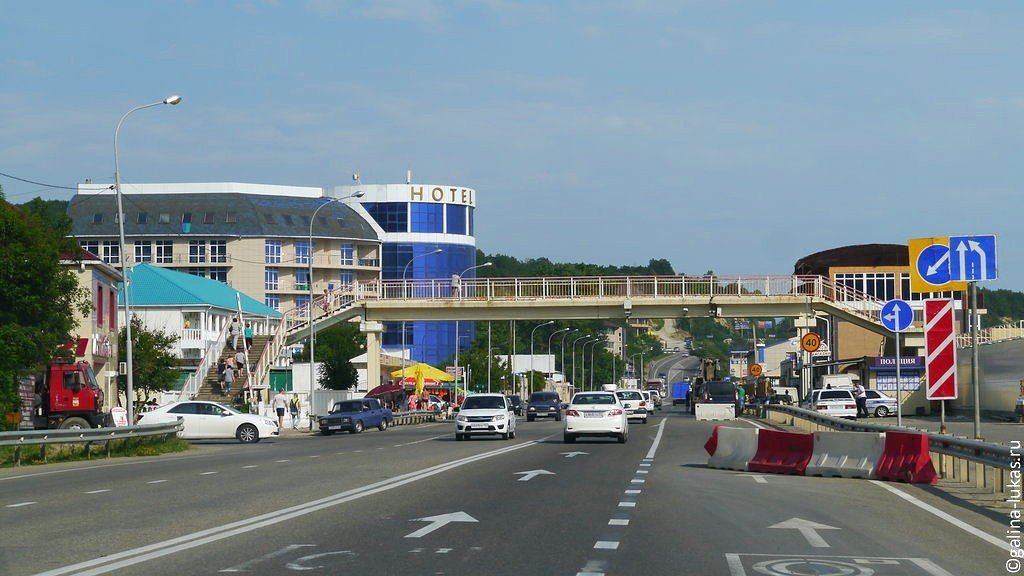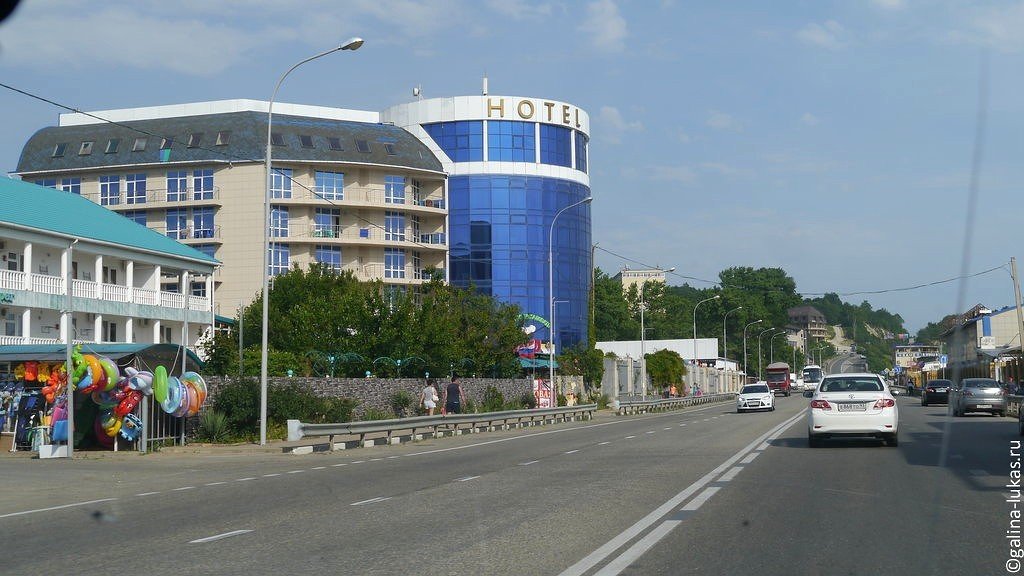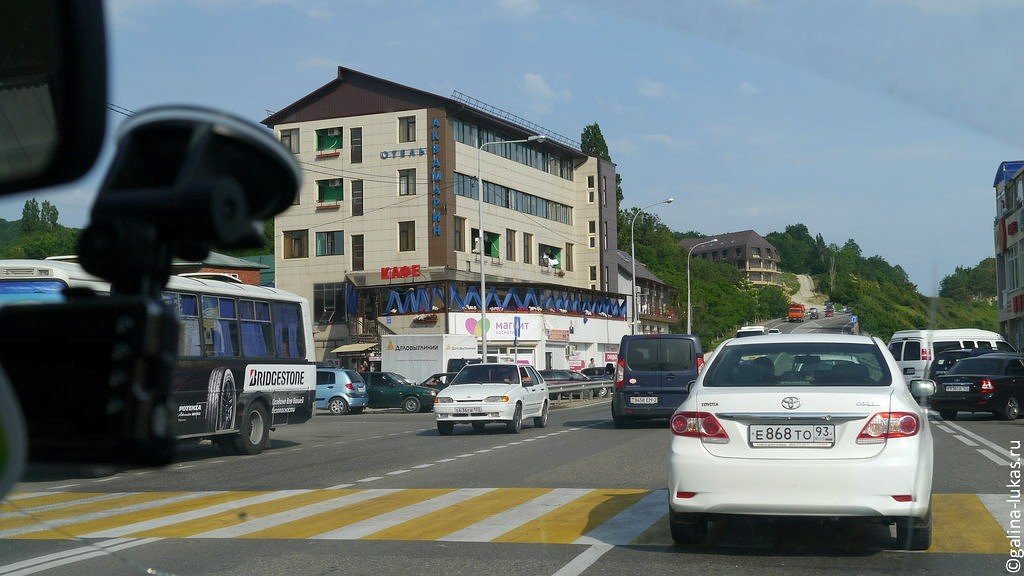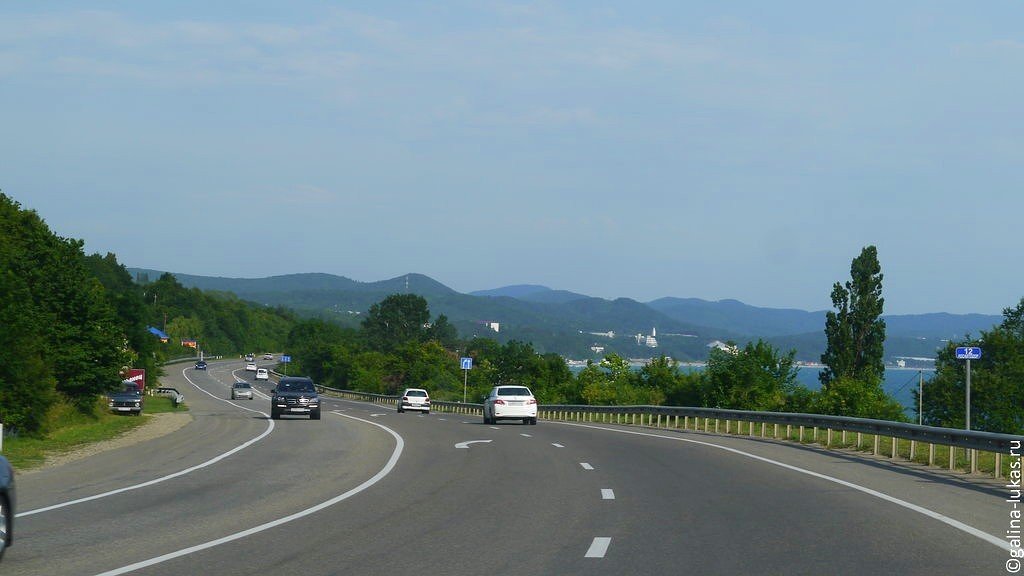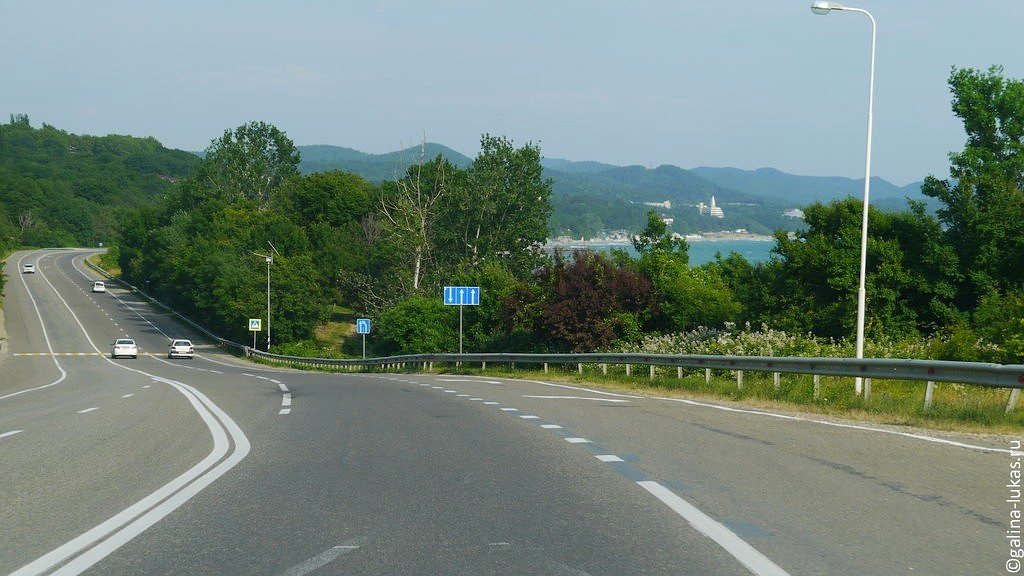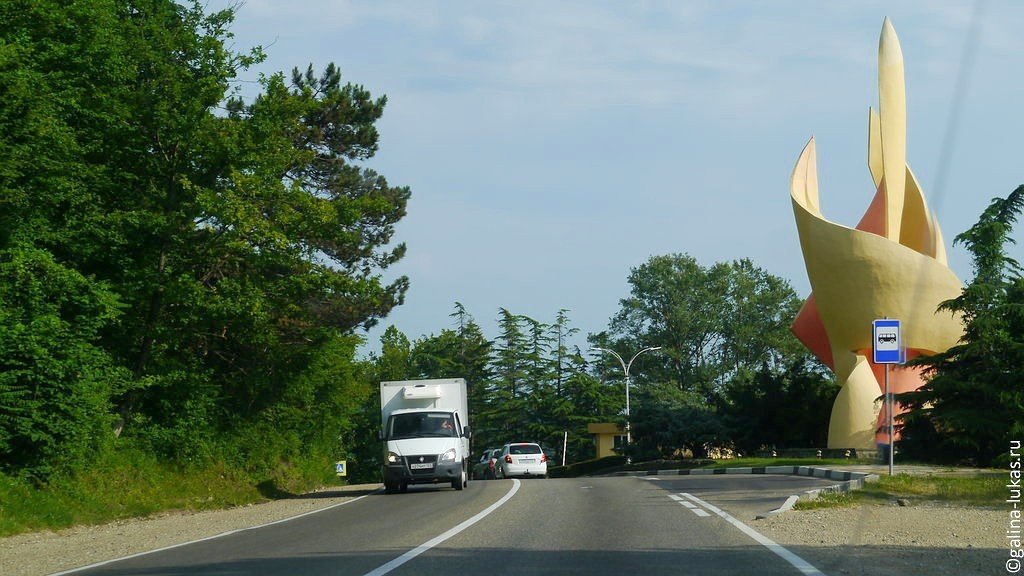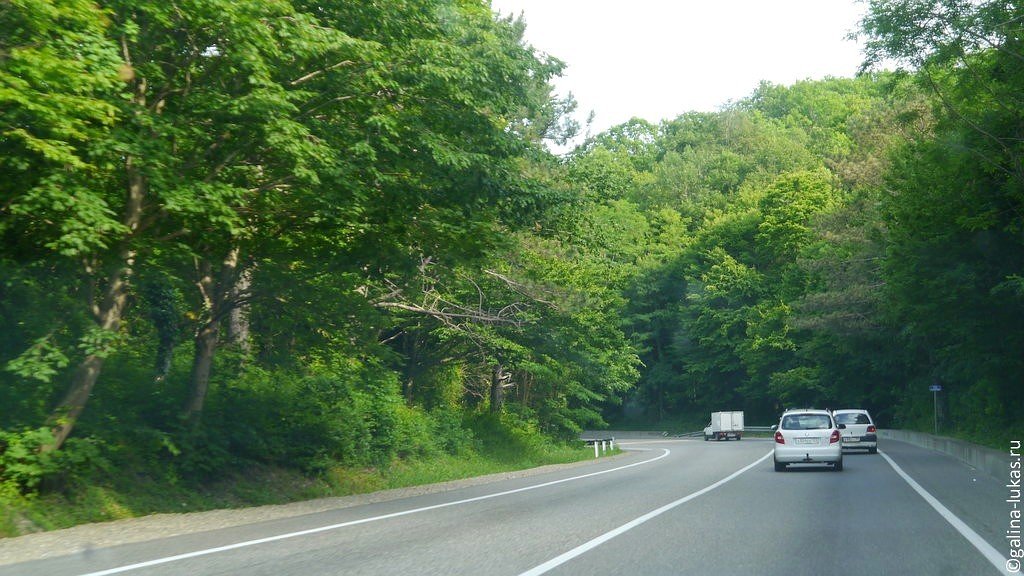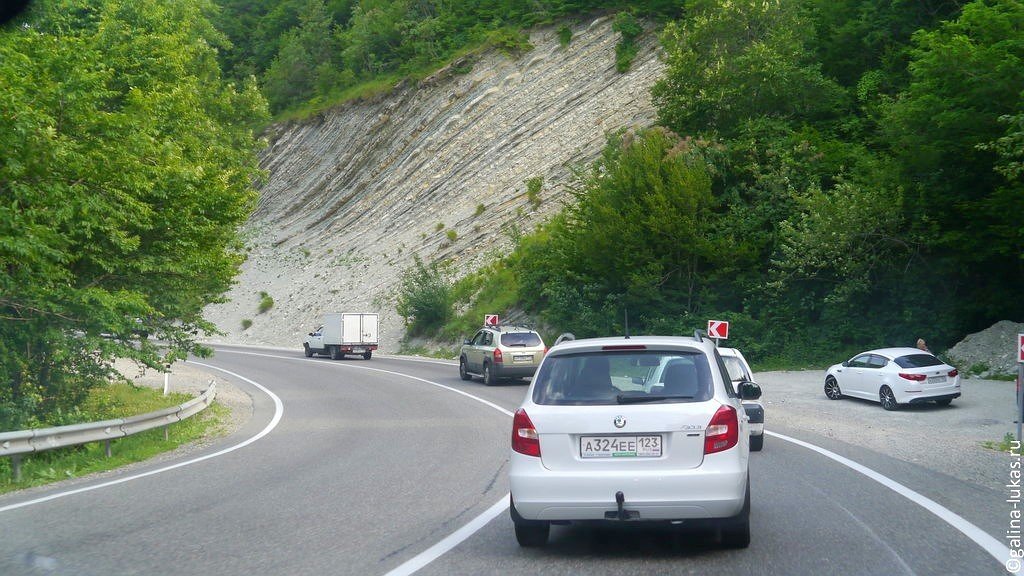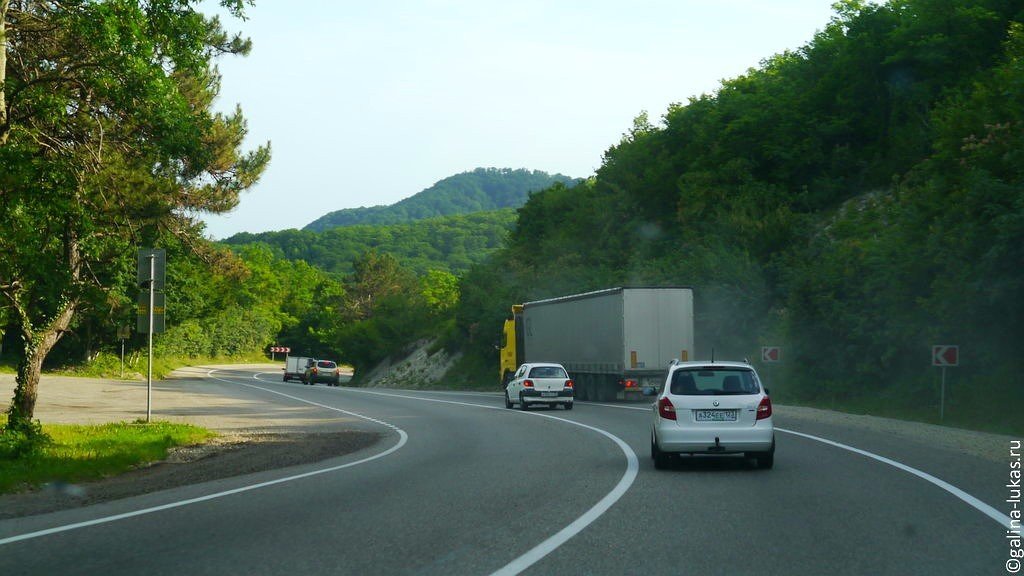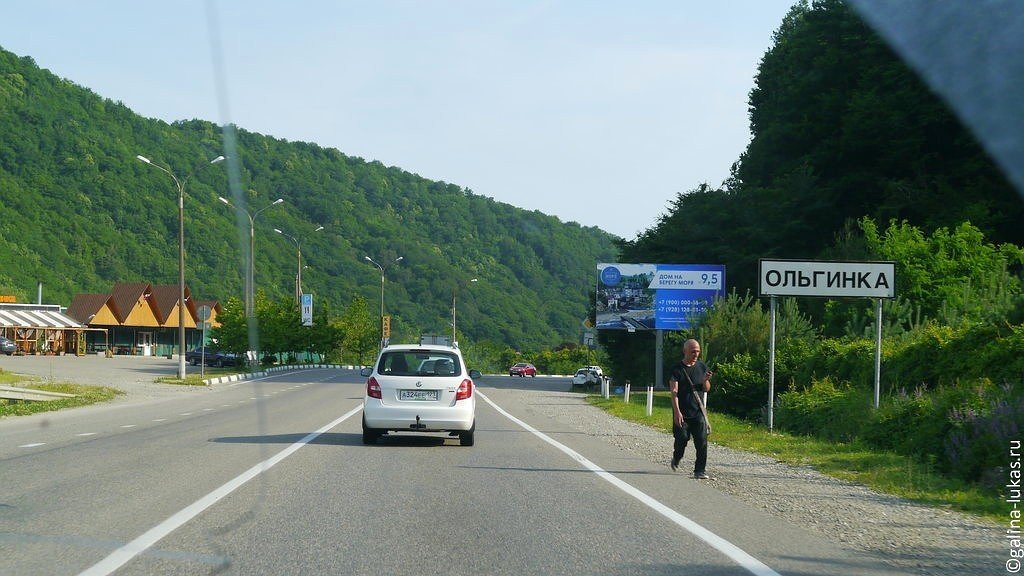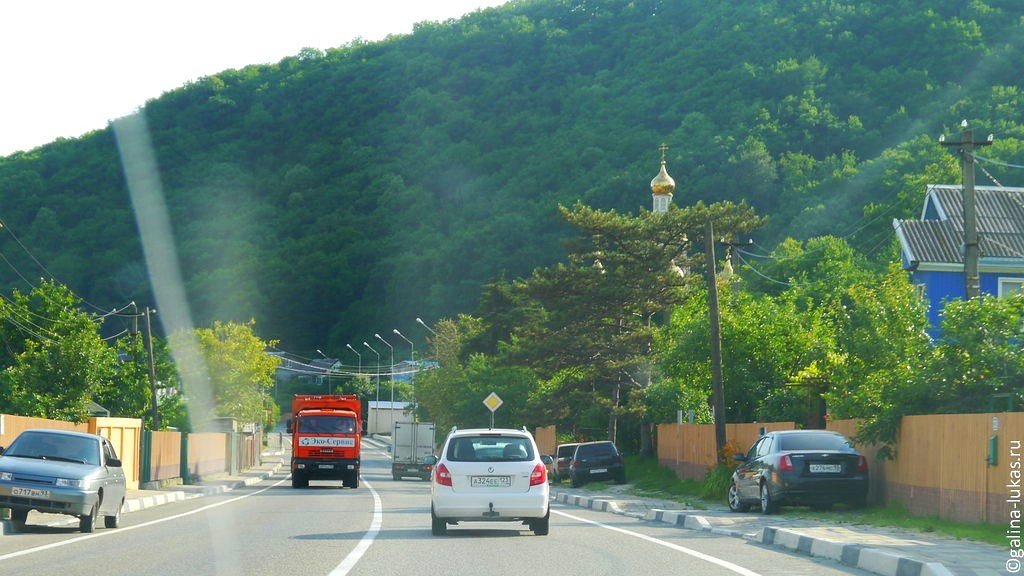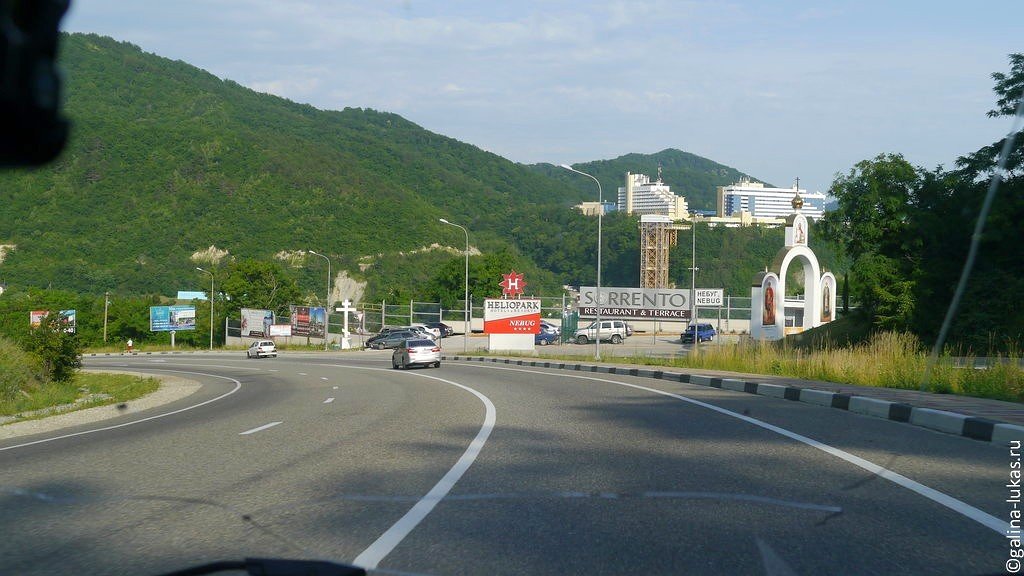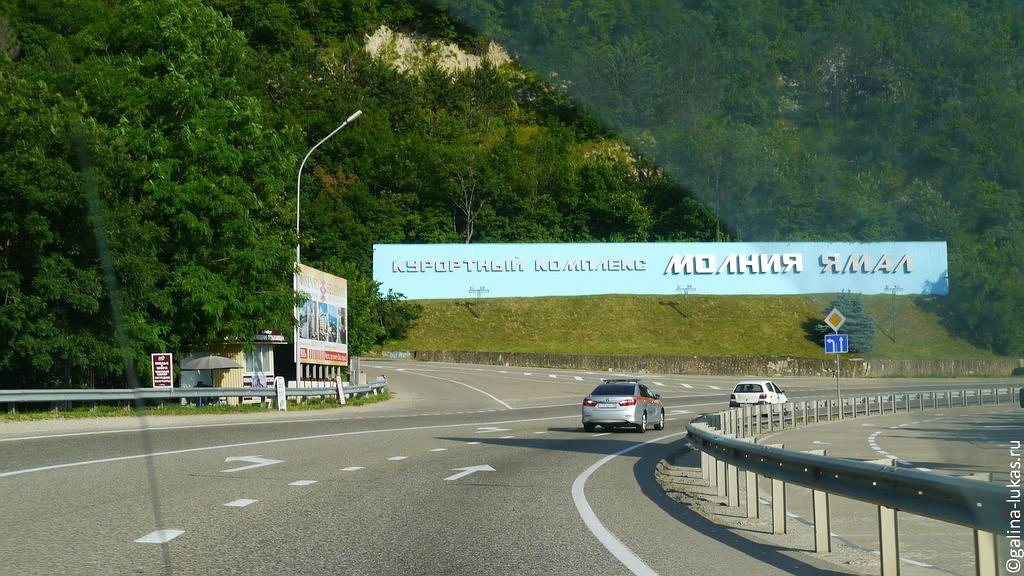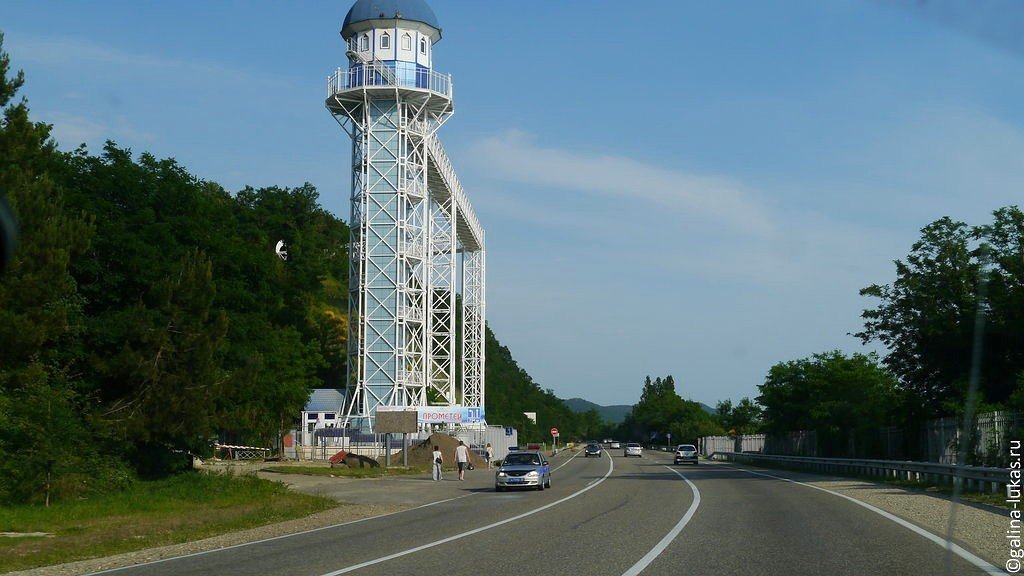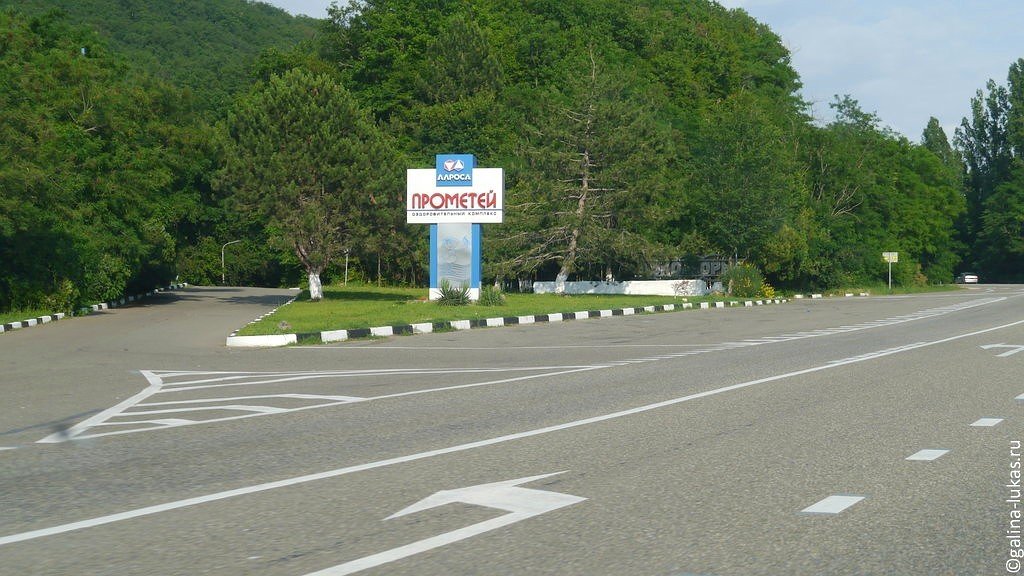 By this point, the battery runs out on Kosti's camera, which I used to take pictures with on the way. I took mine, which had a broken lens. It's a nightmare to take pictures with a camera with broken autofocus on the road. But I accept what I have. We are approaching Tuapse.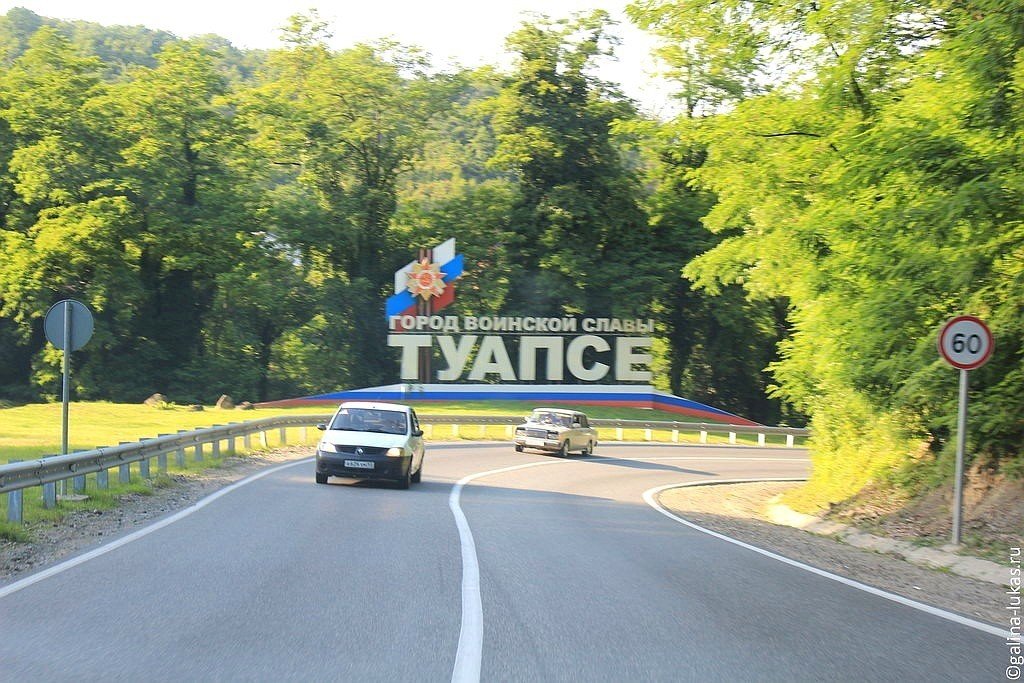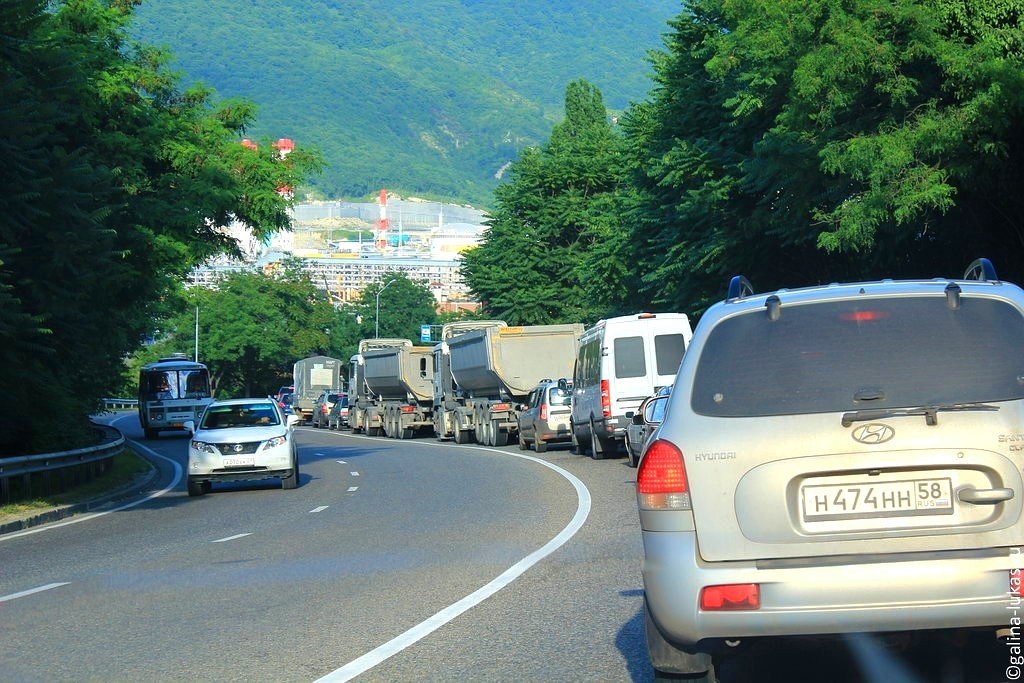 Over Tuapse began to pass – serpentine, steep turns. And it lasted for 100 kilometers.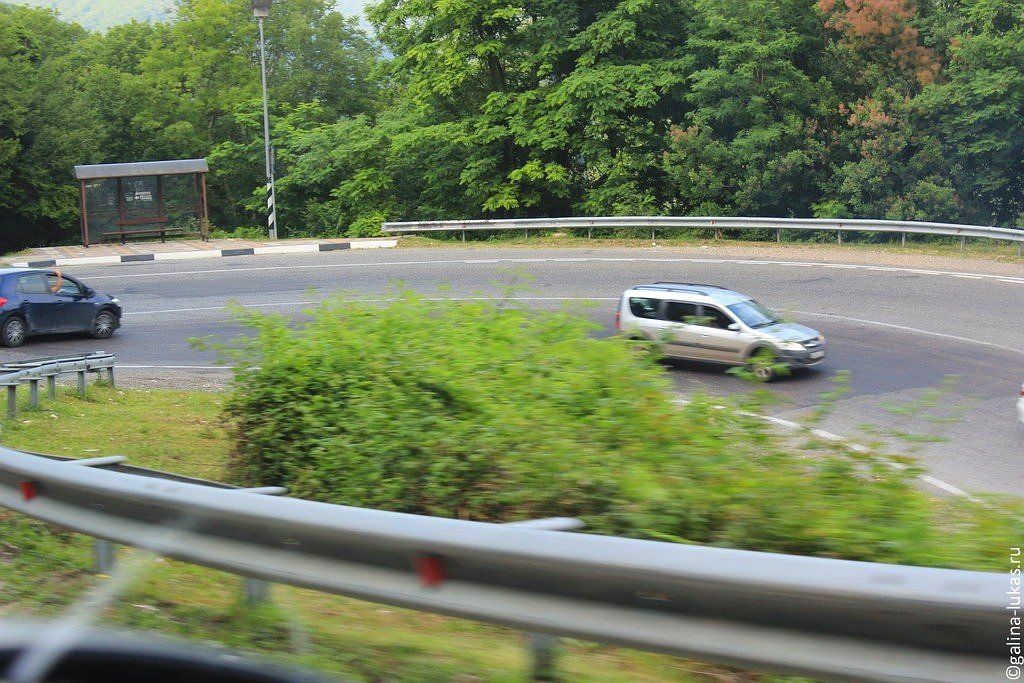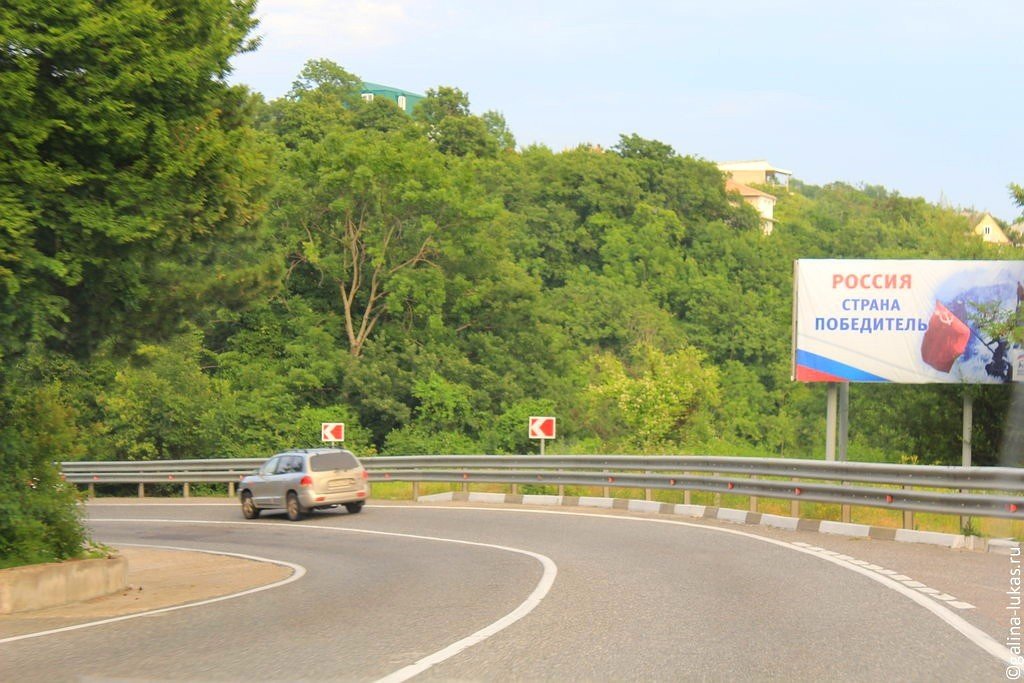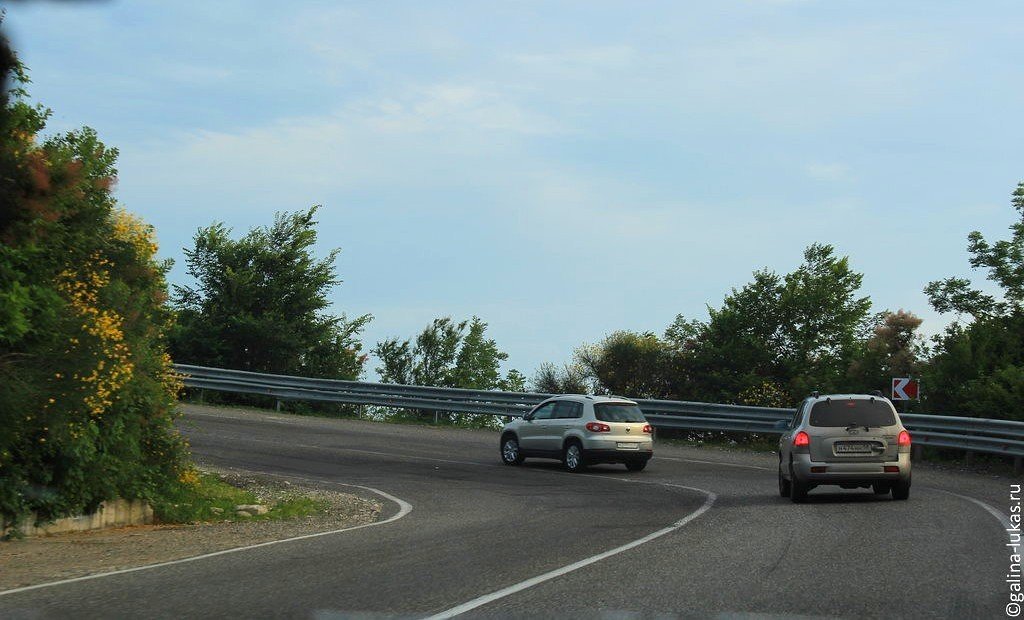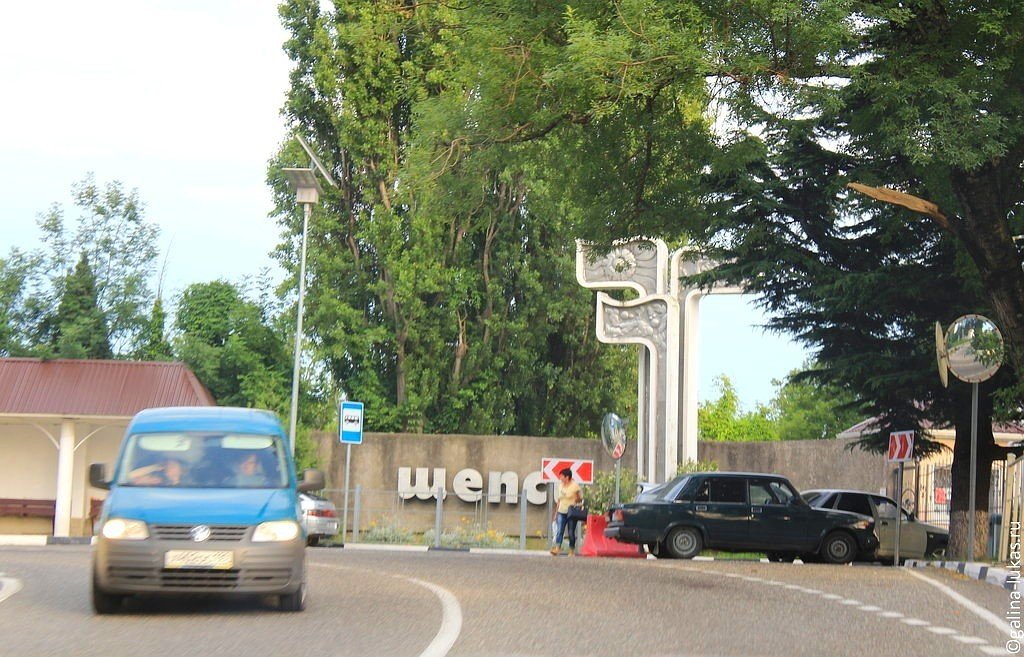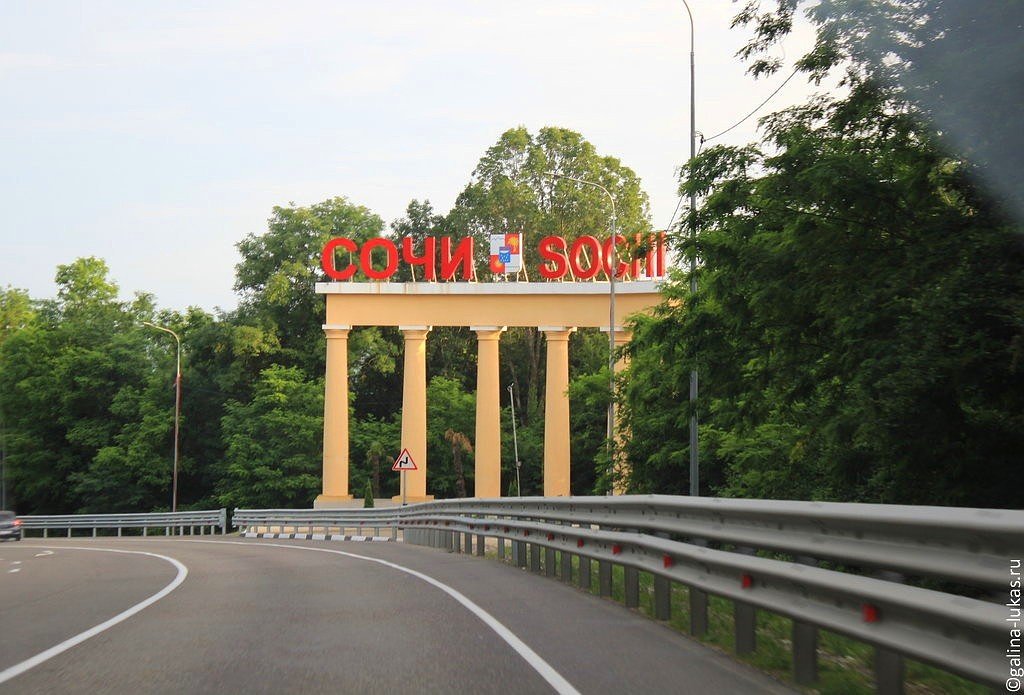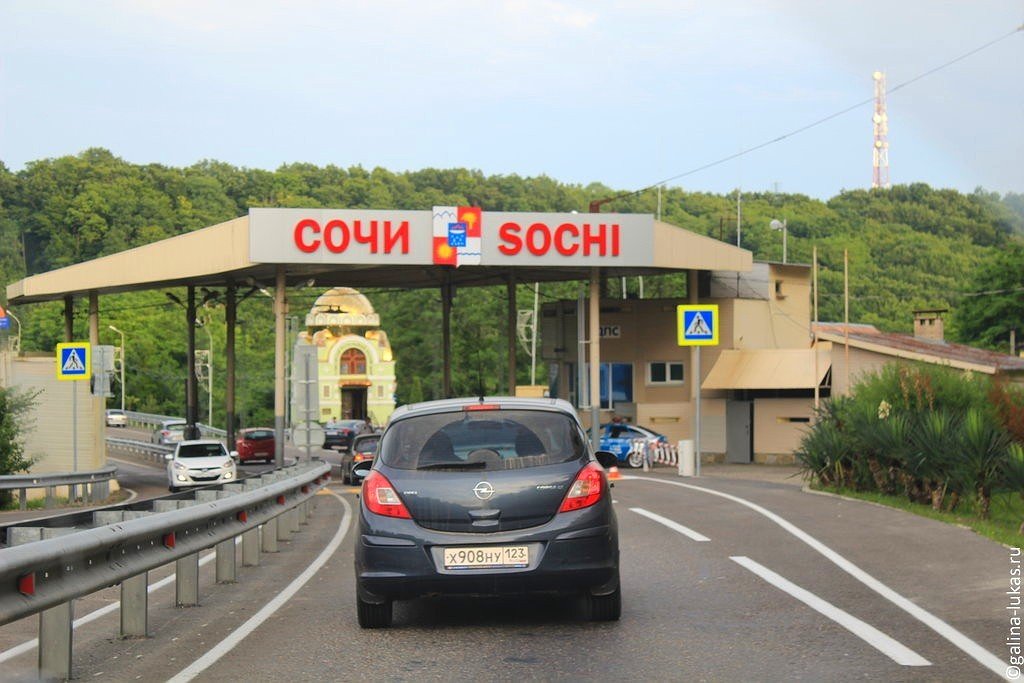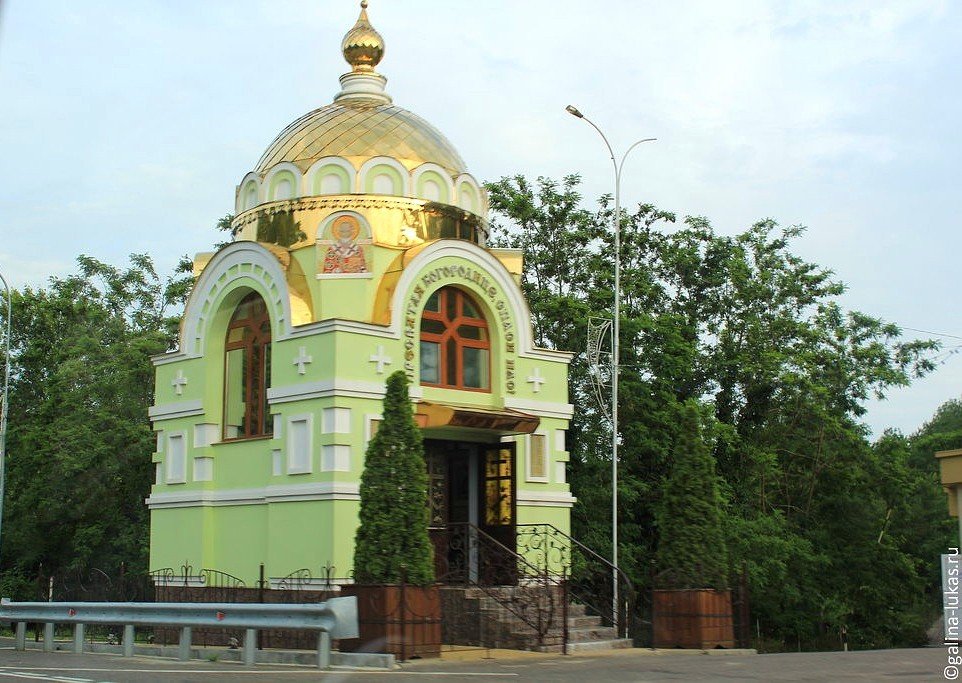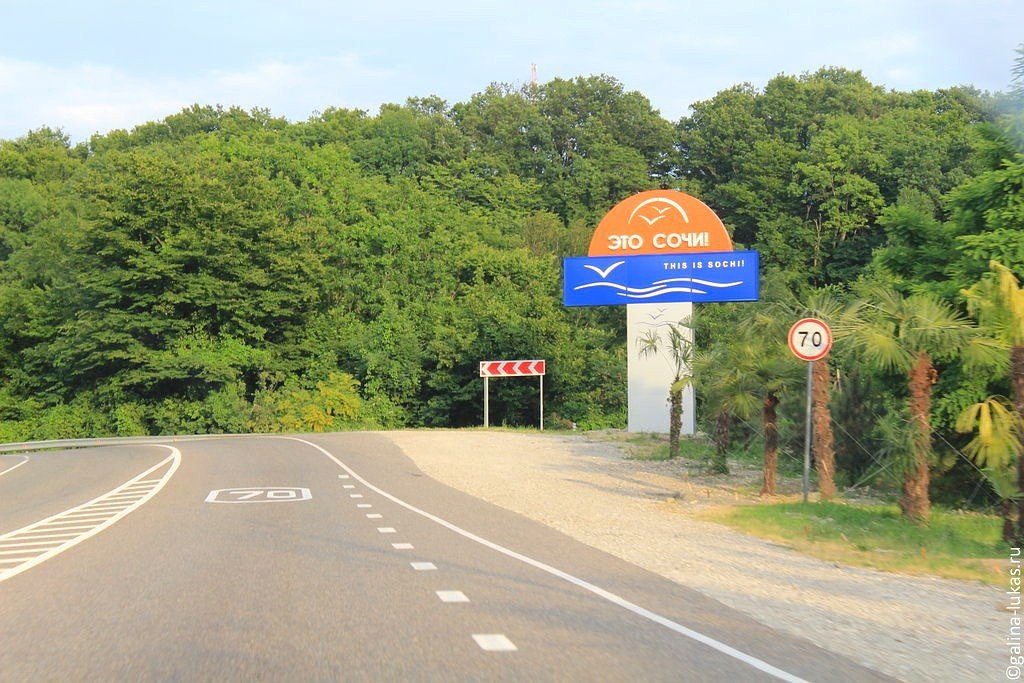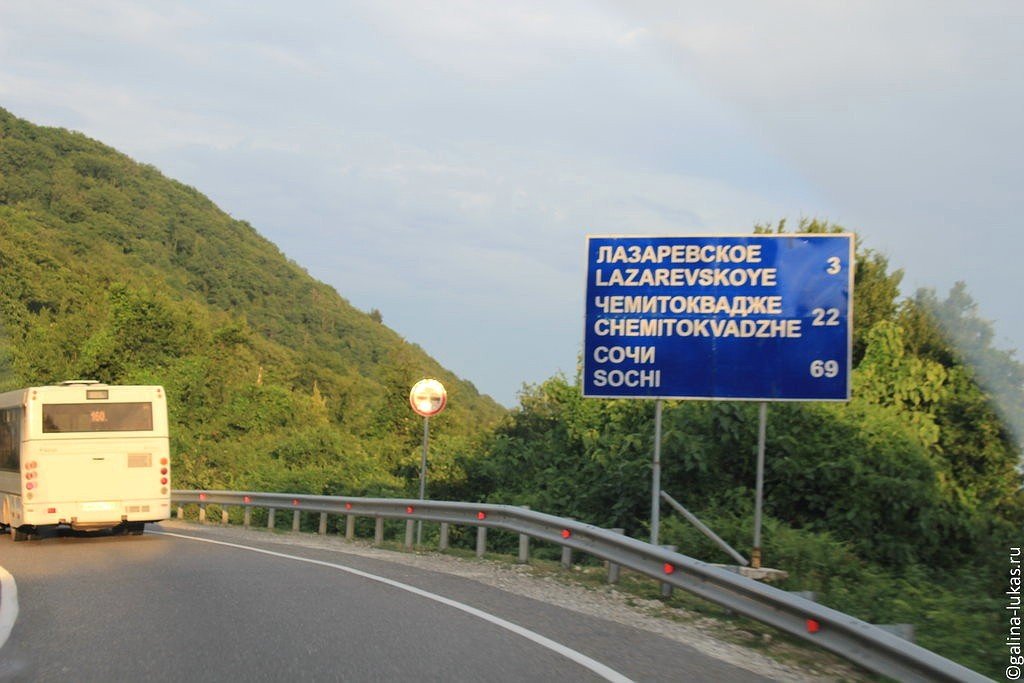 The route is difficult, but as safe as possible. Bumpers, signs, warning signs, wide curbs. You can always stop, rest, and let those who drive fast pass.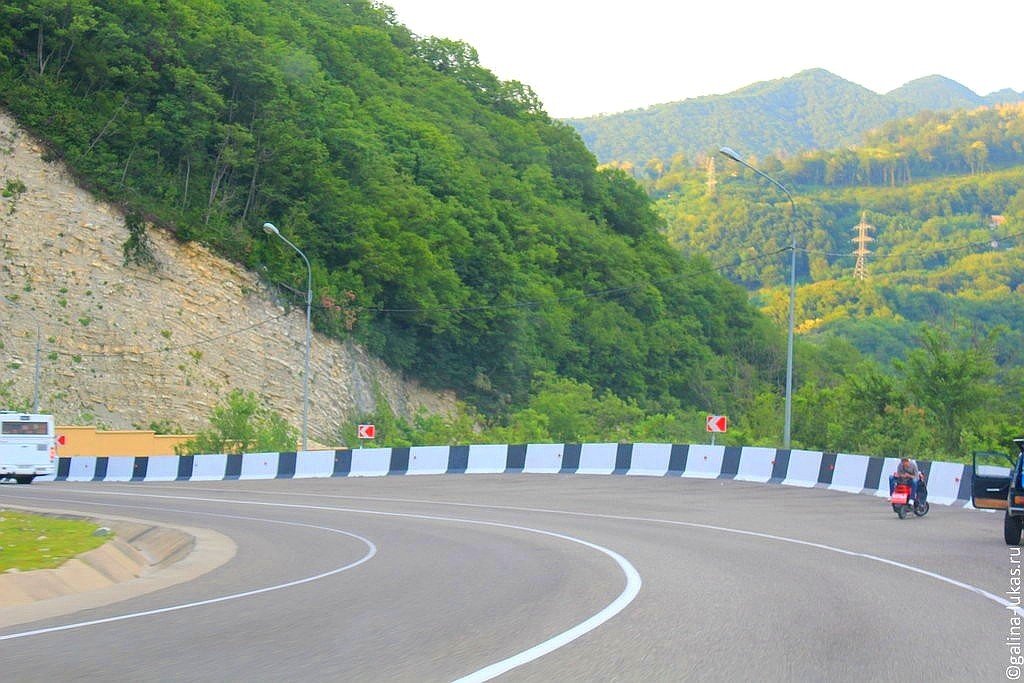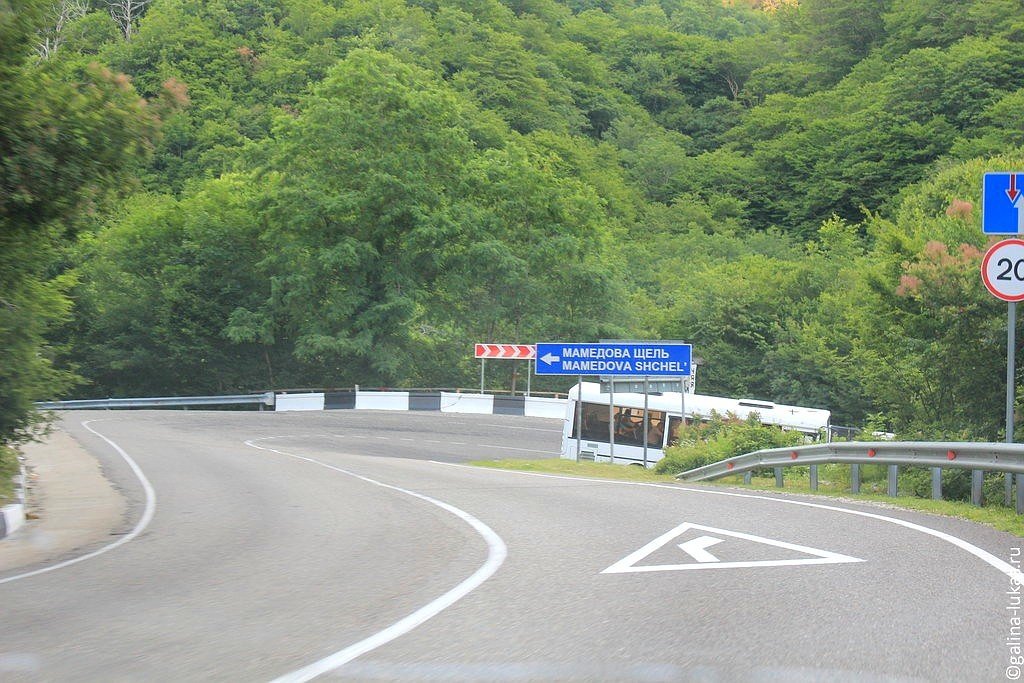 All areas of Greater Sochi are located along the highway. This makes it quite difficult to drive. Lazarevskoye made the darkest impression on us. It's a decent little town, a tightly built-up area, you have to go to the beach through the federal highway and the railroad. Observed, as people with inflatable mattresses in swimming trunks, bathing suits flopped a decent distance to the sea / sea. That's what vacation I would not want.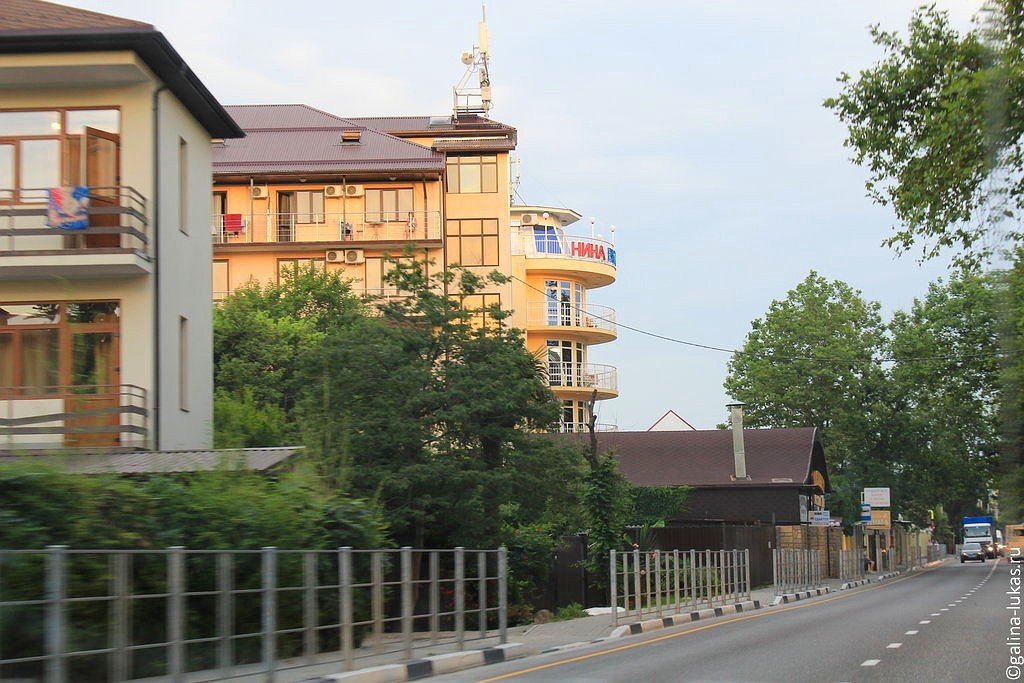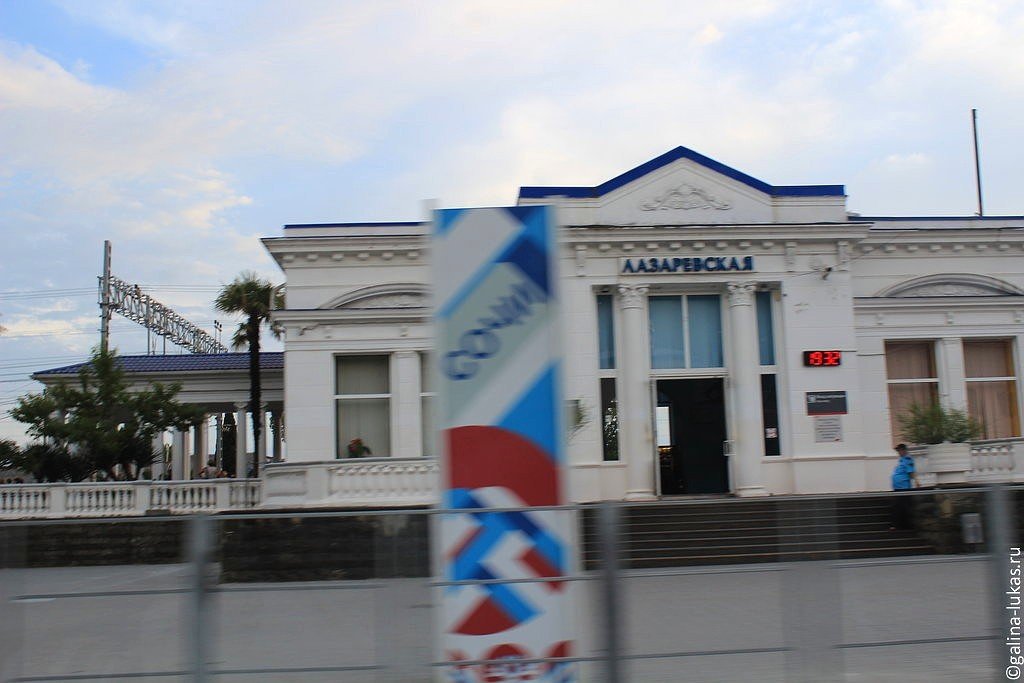 Video Lazarevsky figured out to shoot on the way back. Look. Well be able to imagine, what is Lazarevskoe. Well, we are going further.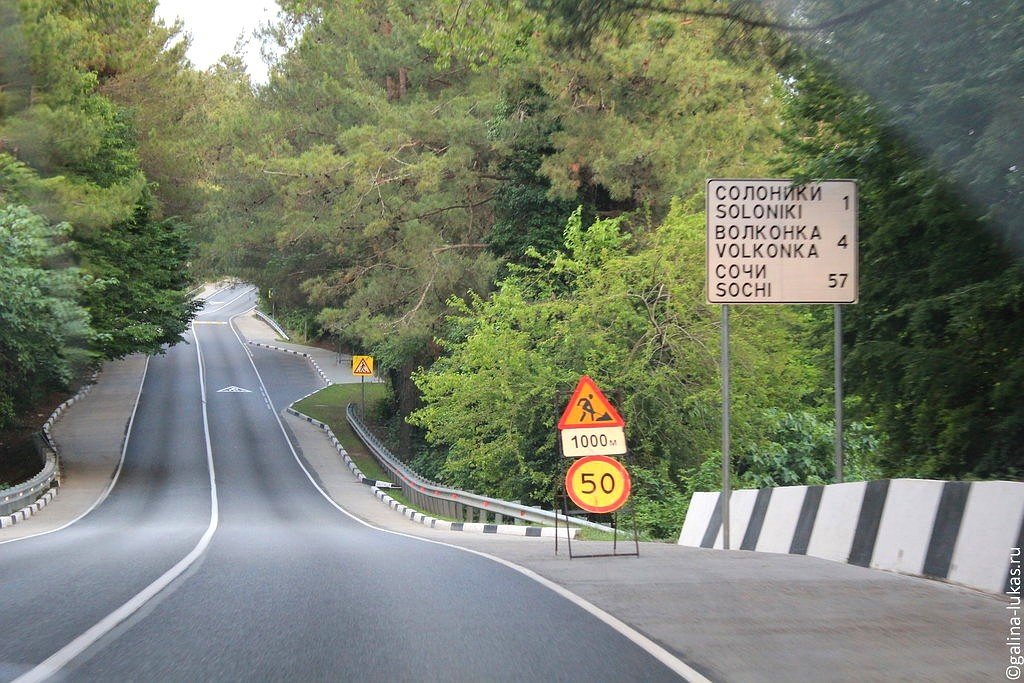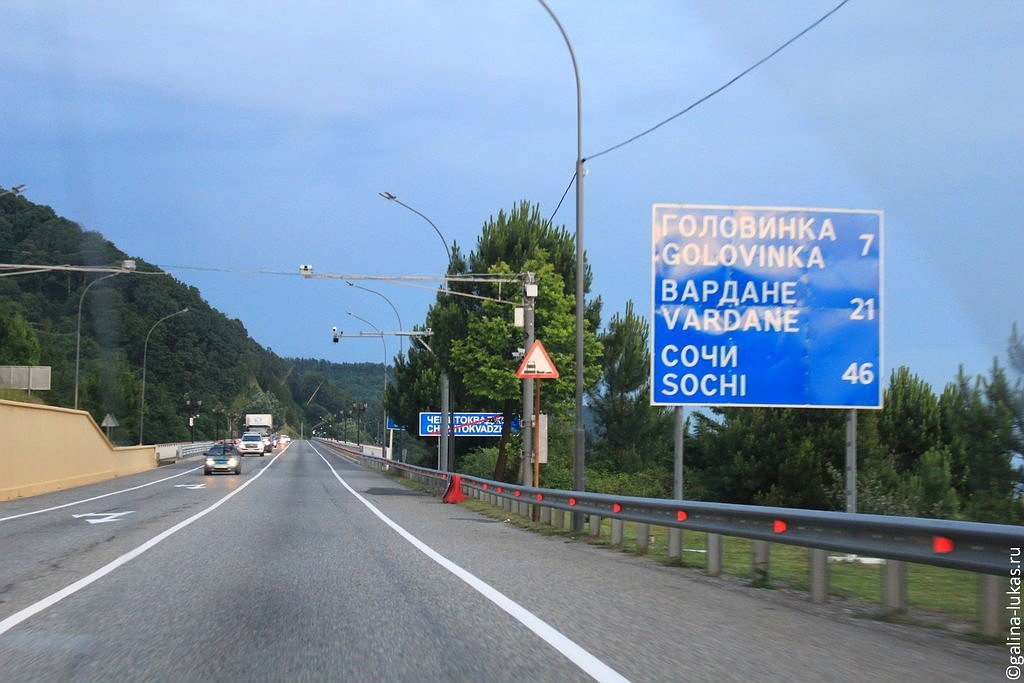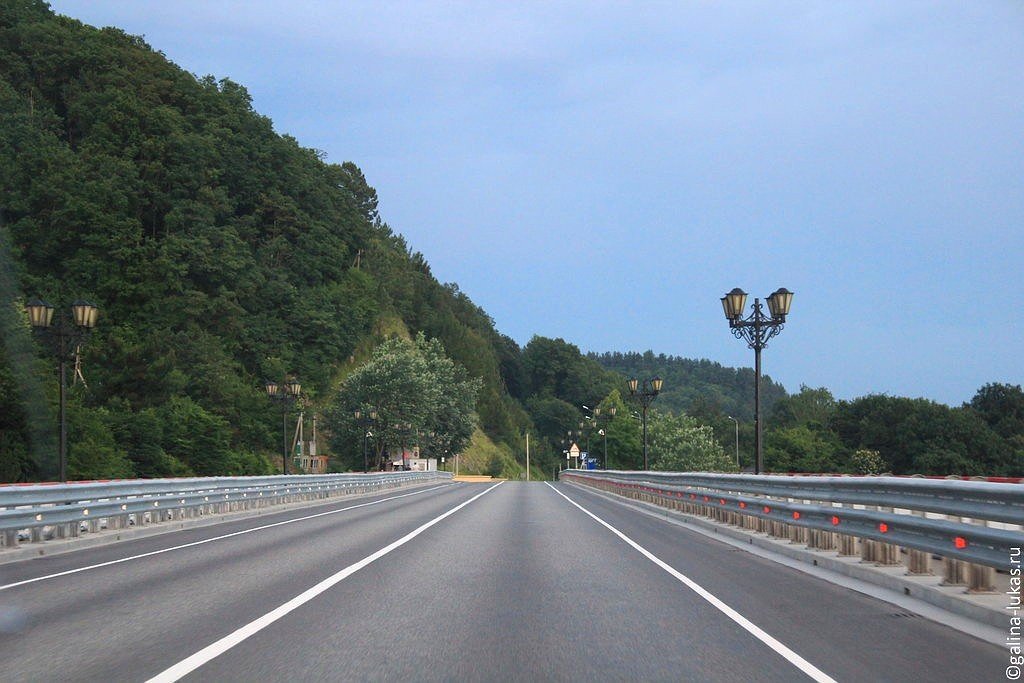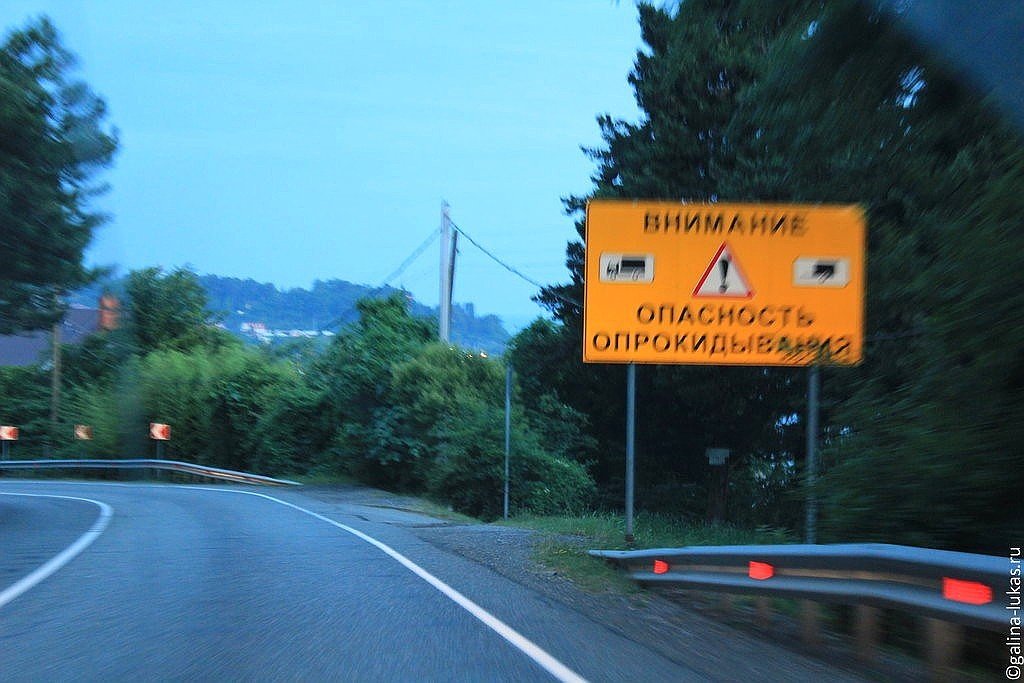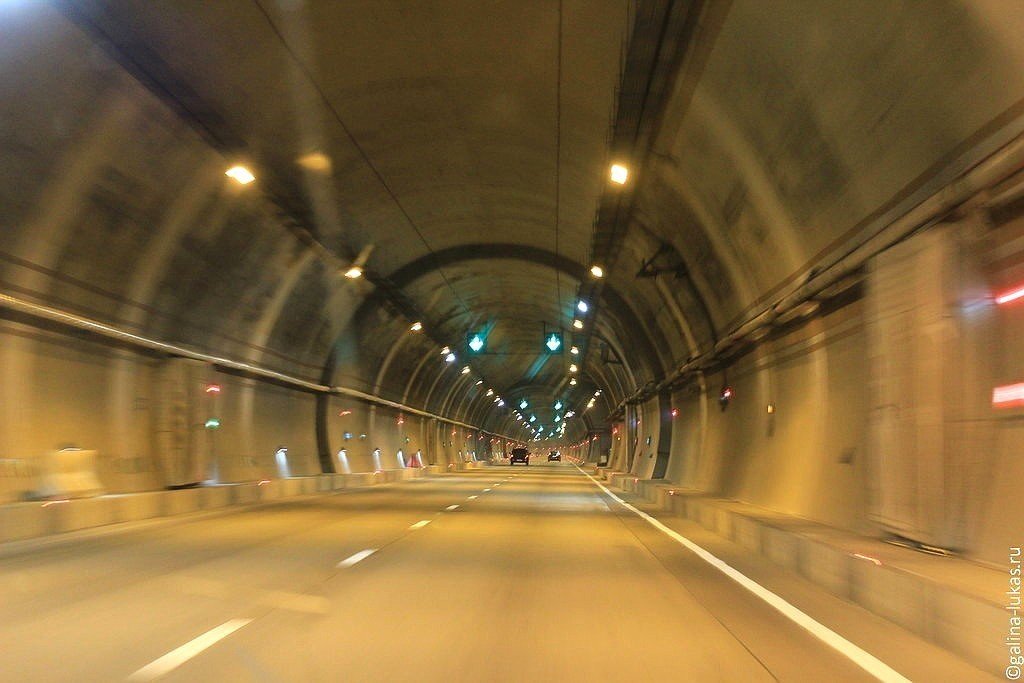 As a result, it gets sharply dark, already in Dagomys we go in complete darkness. I stop taking photos. In conclusion, I would like to show you some pictures from Sochi to Adler, which I took during the next week. So that in the daylight you can see what amazing places are here.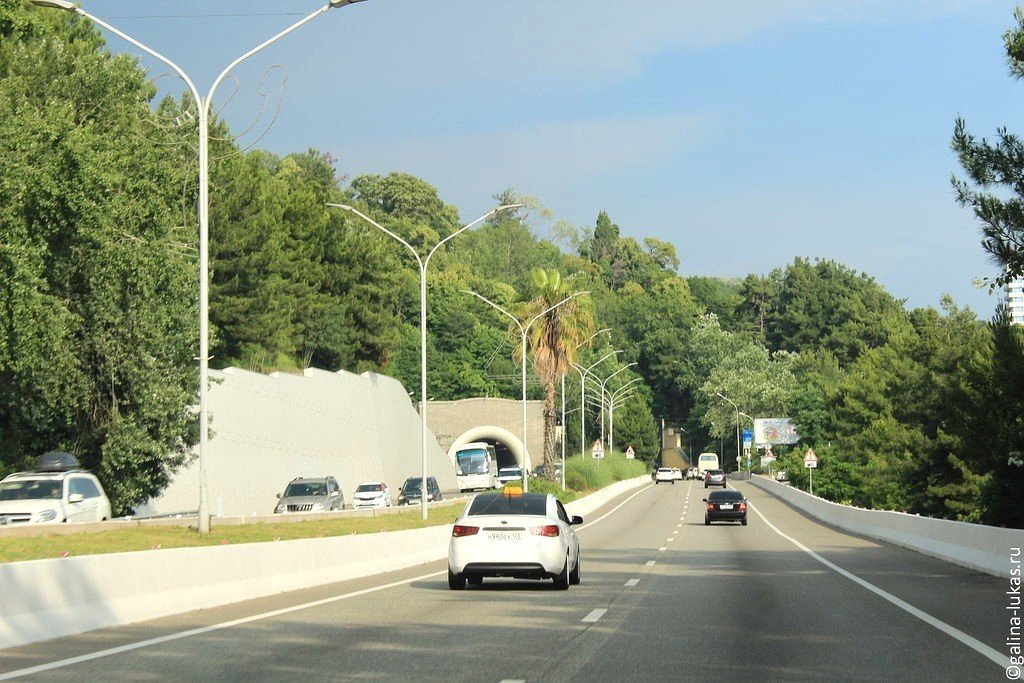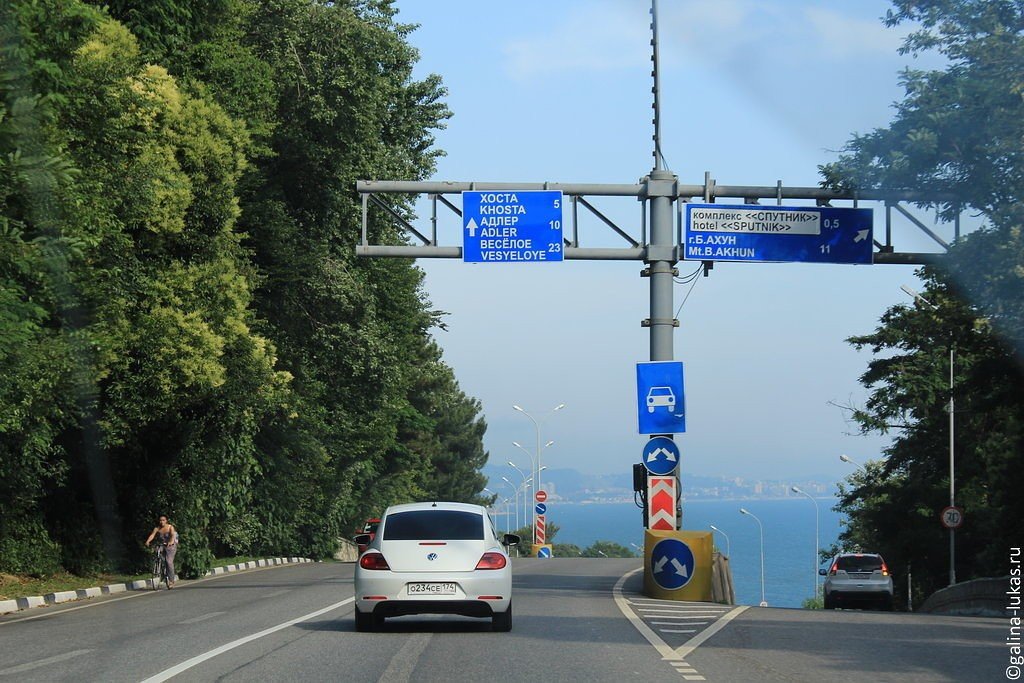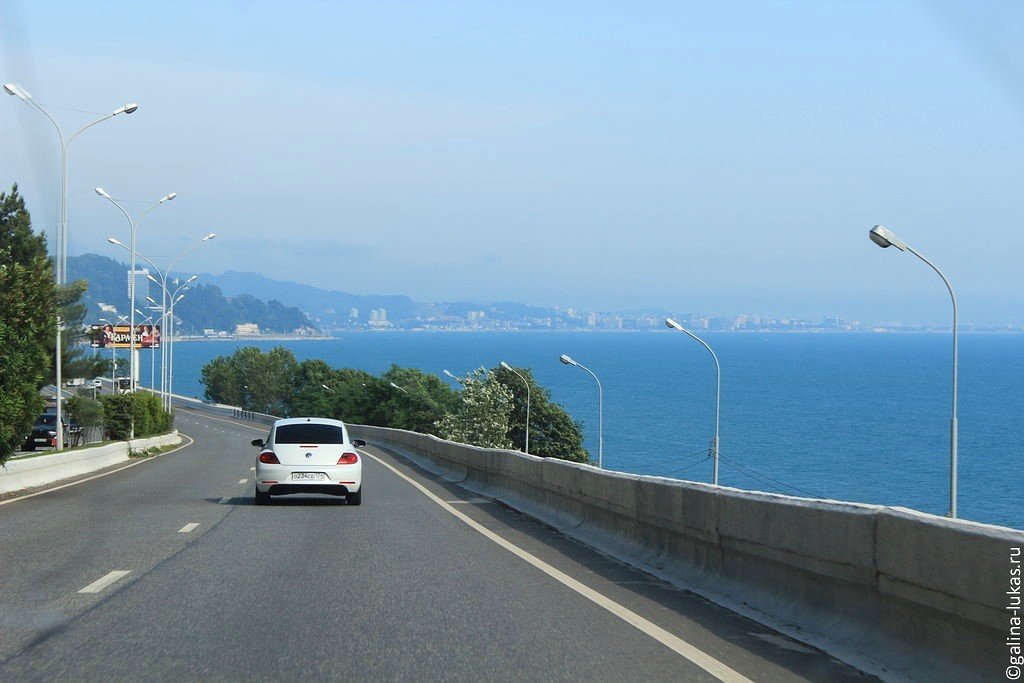 Here we are in Adler. Adler is amazing with a lot of junctions, overpasses, and road quality. It is cool. It is modern. And it is very fast.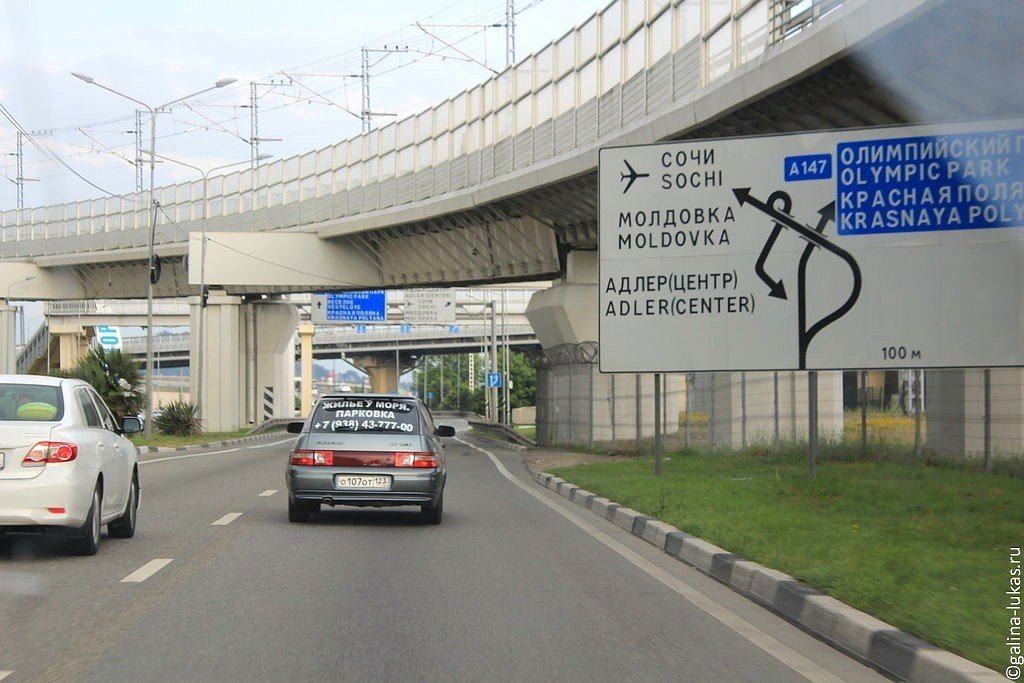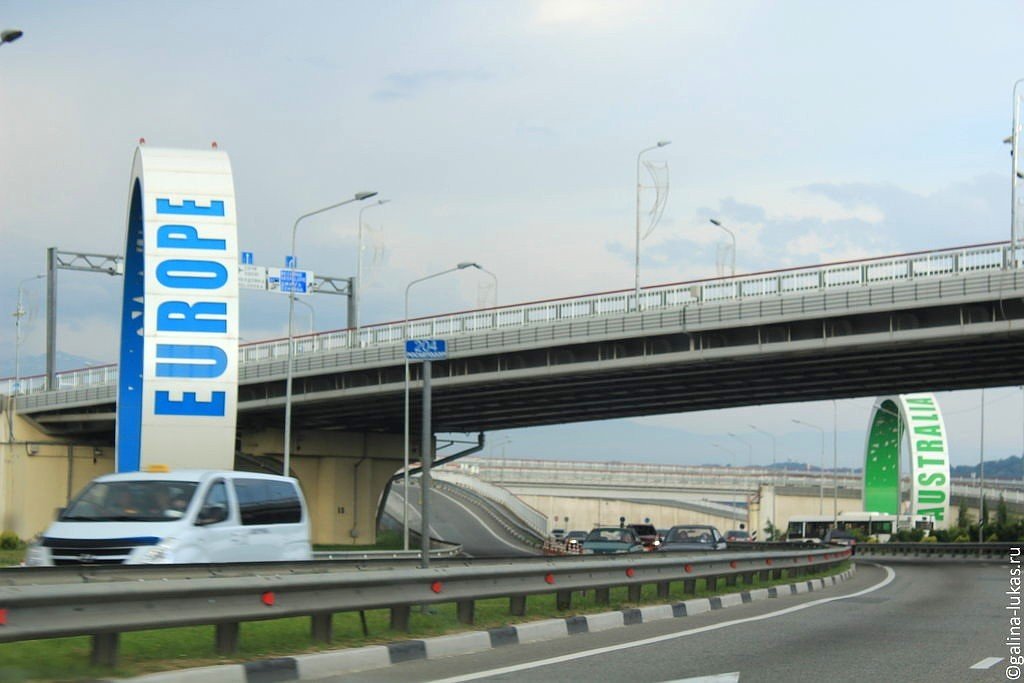 Bottom line:
Total in the way from Anapa to Adler we were about 9 hours (Gelendzhik walk do not count). We lost about 40 minutes for a traffic jam in Tuapse, about 20 minutes in Adler we were lost while searching in the dark for a hotel (the navigator did not work there for some reason). In total – 8 hours. Of course, this is a little longer than the maps show, but we always drive in moderation. On the serpentine road, only the lazy didn't overtake us. We were tired, of course. The road is exhausting both for the driver and the passengers. Especially the pass – 100 km serpentine from Tuapse to Sochi. But it is definitely not the road, which would make us stop going to Sochi. We liked Sochi a lot. We will definitely go back there, as soon as the stars align in the right position.
Perhaps the story is a bit chaotic. But I'm ready to answer all your questions. I will be glad to your additions, photos in the comments.