Bus Moscow – Riga
The distance from Moscow to Riga by bus is 920 km. A trip from the Russian capital to the Latvian capital will take from 13 to 15 hours depending on the route.
The point of departure in the capital is the new international bus terminal "Northern Gate", which is part of the large transport hub "Khovrino". All international flights that previously departed from the "Tushinskaya" bus station have been transferred here since 2019.
The route runs along the M-9 highway all the way to the Russian-Latvian border. After border crossing point Burachki – Terekhovo bus goes through Rezekne, Jekabpils, Aizkraukle to Riga International bus station. Another variant – by freeway M-9 till the turn to E95 and further till the check-point Shumilkino-Luhamaa, and then till the Riga bus station. In short, the route depends on the carrier. Details are given below.
This flight is classified as an international one. Russians need a Schengen visa to enter Riga. Please pay attention to the customs requirements and be sure to study the list of prohibited goods and products, don't forget about the "sanctioned goods".
Below you can find bus schedule from Moscow to Riga, fares in the current season, route with stops and useful links for planning a bus trip.
Bus schedule Moscow – Riga 2022
Below on the scoreboard from Yandex are the flights for today or the next days. If the board is empty, it means there are no direct flights for some reason. Perhaps seasonally canceled. Further in the material you will find a detailed schedule for each carrier.
We also suggest tracking additional flights on the site of the bus station "Northern Gate".
Ticket price for bus Moscow – Riga
The cost depends on the carrier, a one-way ticket will cost 3 500-7 790 rubles. Each company offers a flexible system of discounts, as well as discount tickets for children, youth and seniors. The details are available on the companies' websites in the special sections.
Free space in the luggage compartment, provided that the luggage does not exceed the allowable standards.
Buy bus ticket Moscow – Riga
You can buy a ticket for the flight you like on the official sites of the carriers, pre-registered in the system. In addition, offers from various companies are collected at the Busfor service, which specializes in finding tickets for buses in Russia and around the world.
For boarding you need a passport, the data of which was used to issue the ticket, as well as a printed itinerary form, in case of successful payment is sent to the e-mail.
Lux Express bus Moscow – Riga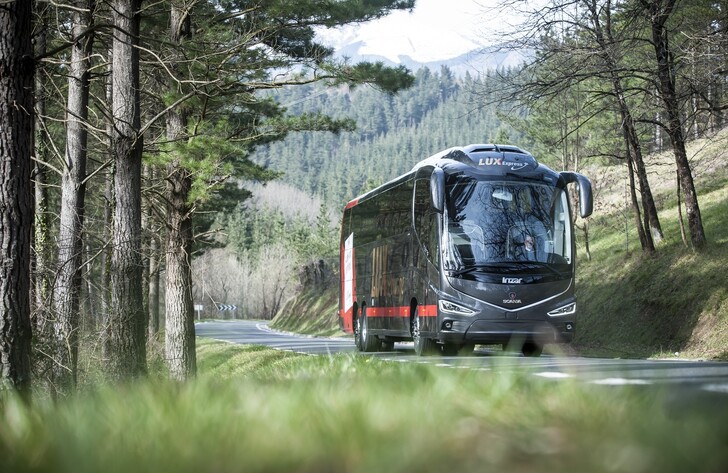 Movement of Lux Express buses is suspended.
Regular flights on this international route are carried out by the Estonian transport company Lux Express. The only nuance: you need to change. However, it lasts about 15 minutes and takes place at 9 am.
The bus departs from the bus station "Northern Gate" daily at 22:00, then during the night goes to the checkpoint Shumilkino-Luhamaa (11 hours 45 minutes), where you change to the second bus – to Riga (3 hours). Thus, it arrives in the capital of Latvia in 15 hours after departure.
Lux Express fleet consists of new comfortable Scania buses, equipped with personal media systems, Wi-Fi access, climate control, toilets and coffee machines.
The cost of the ticket is 53 euros. From Friday to Sunday – 63 euros . In addition, the fewer seats available, the more expensive the ticket.
Bus "Ecoline" Moscow – Riga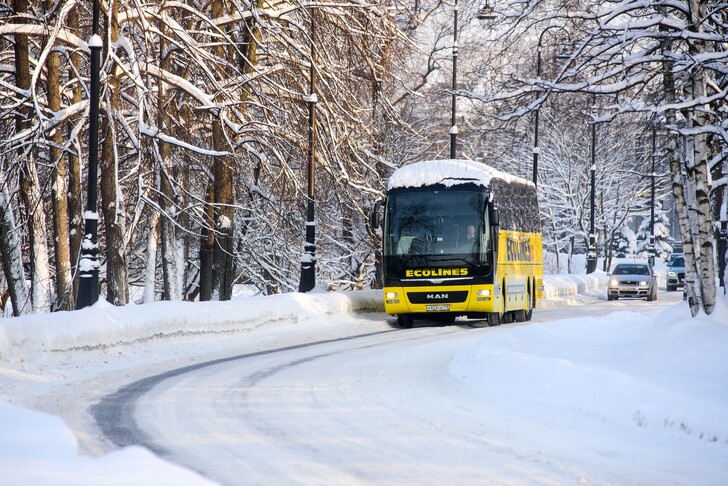 Twice a week from the bus station "Northern Gate" in the direction of Riga is a bus company Ecolines. It departs at 20:15 (on some days additionally at 17:15) and after 22.5 hours of travel arrives at Riga bus station. Please note that the schedule may change, so be sure to check the schedule below.
Ecolines buses are designed for 50 passengers and are equipped with comfortable reclining seats, as well as multimedia devices, Wi-Fi access, individual power outlets. A flight attendant accompanies the flight. The mini-buffet offers drinks and snacks.
Bus route Moscow – Riga is as follows: departure from Moscow bus station, then the passage of the border Buračky – Terehova, then stops in Rezekne, Jekabpils, Aizkraukle and arrival at the Riga bus station. Please note that the border crossing happens early in the morning.
Ticket price – 7 790 rubles.
Reviews of buses Moscow – Riga
We offer to read passenger reviews of carriers that fly on the route we are interested in:
Lux Express: Tutu.ru, Otzovik.com, Irecommend.ru, VKontakte, Tripadvisor.ru
Ecolines: Tutu.ru, Tripadvisor.ru, Irecommend.ru, Otzovik.com
An alternative means of transportation is the train. It goes every day, departing from Riga station. The trip takes 16 hours. The cost of the ticket in a parlor car is slightly higher, but the comfort is more. Read about rail connections between the capitals in a separate tip.
Useful Links:
✔️ Cashback 4% when you book at Ostrovok.ru . Over 3000 reviews.
✔️ Cashback of 2% when booking Rail Tickets on Yandex.Travel.
✔️ Cashback 4% when you book a car with Localrent. Cars from local rental agencies in popular resorts: Turkey, Crimea, Sochi, Georgia, UAE, Armenia and many others. Accept cards MIR.
✔️ Cashback 2% when booking Tours on Travelata .
✔️ Russian guides and excursions around the world. Transfers, photographers services and much more.
Bus Riga – Moscow
TicketsPlus helps you find and buy a bus ticket from Riga to Moscow. We compare the cost of flights from different carriers and find the lowest price for the same ticket. Prices vary depending on the class of the bus, the minimum price for a ticket to Moscow is only 5,663 rubles.




Your personal and payment information is secure.
Payment gateways partners TicketPlus comply with international security systems Visa, MasterCard and PCI DSS 3.2.



Timetables for Riga-Moscow buses (updated on September 11, 2022).
*Time is local.
There are 3 flights from Riga to Moscow daily, and it's not easy to choose the best one among them. Whether you want to go today or make a reservation for next month with a discount, our full bus schedule will help you quickly find an inexpensive ticket.
View the Riga – Moscow bus schedule
Buy bus ticket Moscow – Riga
Order shuttle Riga – Moscow
View Riga – Moscow train tickets
Get a hitch from Riga to Moscow
Find airfare Riga – Moscow
Bus prices
Below you can choose the bus of your choice and buy a ticket for it.
The cheapest
International Bus Station (Autoosta) on 1 Pragas str.
International Bus Station "Severnye Vorota", 7 Dibenko str. 1
Carrier: ECOLINES
Bus: Setra
The fastest
International bus station "Riga
International bus station "Northern Gate".
Carrier: ECOLINES RUS Ltd.
Bus:
Information about the route of the bus Riga → Moscow
Useful information about the route – how long you'll spend on the road, when the first and the last bus leaves Riga, what time they arrive to Moscow and other information.
Statistics on the route Riga – Moscow:
Distance: 924 km
Average traveling time: 16h
Morning flights: Departures begin at 5.00, International Bus Station (Autoosta) on 1 Pragas str. (iela), Riga
Earliest arrival time in Moscow : 07:00, International Bus Station "Severnye Vorota", 7 Dibenko str. 1
Late arrival time in Moscow: 12:35, International Bus Station "Severnye Vorota", 7 Dibenko str. 1
Average ticket price for Riga-Moscow bus: 6631 rubles.
Popular lines
The popularity of bus connections between Riga and Moscow with other cities is very high. Check out the flights and routes that can be an interesting alternative to your trip.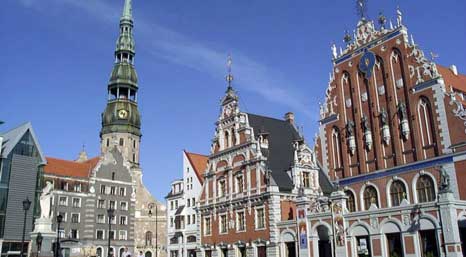 Riga – Daugavpils from 686 RUB
Riga – Berlin from 5029 RUB
Riga – Narva from 1730 RUB
Riga – Tallinn from 705 RUB
Riga – Moscow from 5660 RUB
Riga – Klaipeda from 2346 RUB
Riga – Pskov from 3100 rub
Riga – Saint Petersburg from 4790 RUB
Riga – Kiev from 4648 rub
Riga – Prague from 4512 rub
Riga – Ventspils from 5014 rub
Riga – Vitebsk from 3502 RUB
Riga – Grodno from 1832 rub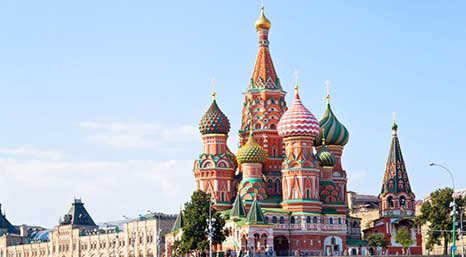 Voronezh – Moscow from 749 rub
Minsk – Moscow from 1164 rub
Noginsk – Moscow from 4374 rub
Rostov-on-Don – Moscow from 1199 rub
Rostov-on-Don – Moscow – Moscow from 1027 rub
Rostov – Moscow from 558 rub
Penza – Moscow from 1600 rub
Dubna – Moscow from 5739 rub
Chekhov – Moscow from 1417 rub
Krasnogvardeyskoye – Moscow from 2054 rub
Saratov – Moscow from 2069 rub
Kotelniki – Moscow from 4991 rub
Ryazan – Moscow from 605 rub
How to book a bus ticket Riga → Moscow in 3 steps
Ordering bus tickets has become a matter of five minutes. You no longer need to go to the bus station and stand in line at the ticket office, just go to bus.bilety plus .ru.
Enter the city and the date of departure.
Choose a flight
Go to the carrier's website to pay.
© 2012 – 2022, Biletyplus, Innovative Travel Technologies Inc. All rights reserved. Purchase of bus tickets is performed by the user on the partner sites; BiletyPlus is not responsible for any payment operations performed on these sites. The final price of the ticket may vary depending on the selected method of payment. Use of this site means acceptance of the rules of the user agreement and the privacy policy.