How to celebrate the New Year in Tenerife
How to celebrate New Year's Eve 2023 in Tenerife? Weather and prices in Tenerife, options to organize leisure on vacation, reviews of tourists.
Not so long ago the rest of the Russian citizen in the Canary Islands was a sign of his high status and financial well-being. Since then the situation has changed, and rest in the eternal spring islands is no longer a privilege of wealthy people, and some even have a new tradition – to celebrate New Year in Tenerife. Agree, it is nice to change the snow-covered expanses on the bright exotic flowers, volcanic beaches and warm sun, especially since the way to the Canary Islands is quite inexpensive.
Spain accepts tourists from the Russian Federation, if they are vaccinated with a vaccine approved by the WHO. You can also enter through another EU country. Look at the list of open countries. Tours to Spain are not yet on sale. For convenience, we give pre-pandemic prices for travel and flights. Information about visas and flights may not be up to date, please check official resources.
– ticket search – last minute tours
Content:
How to celebrate New Year in Tenerife
New Year's Eve in Tenerife lasts 12 days: December 25 celebrate Catholic Christmas, January 1 – New Year and January 6 – the Day of the Three Magi.
At Christmas no noisy gatherings are not accepted, it is a quiet family holiday: in the morning visit the church, and in the evening the whole family gathers for a festive dinner. On such a solemn occasion, duck, turkey or rabbit is roasted, dishes are prepared with shrimp, crabs or lobsters.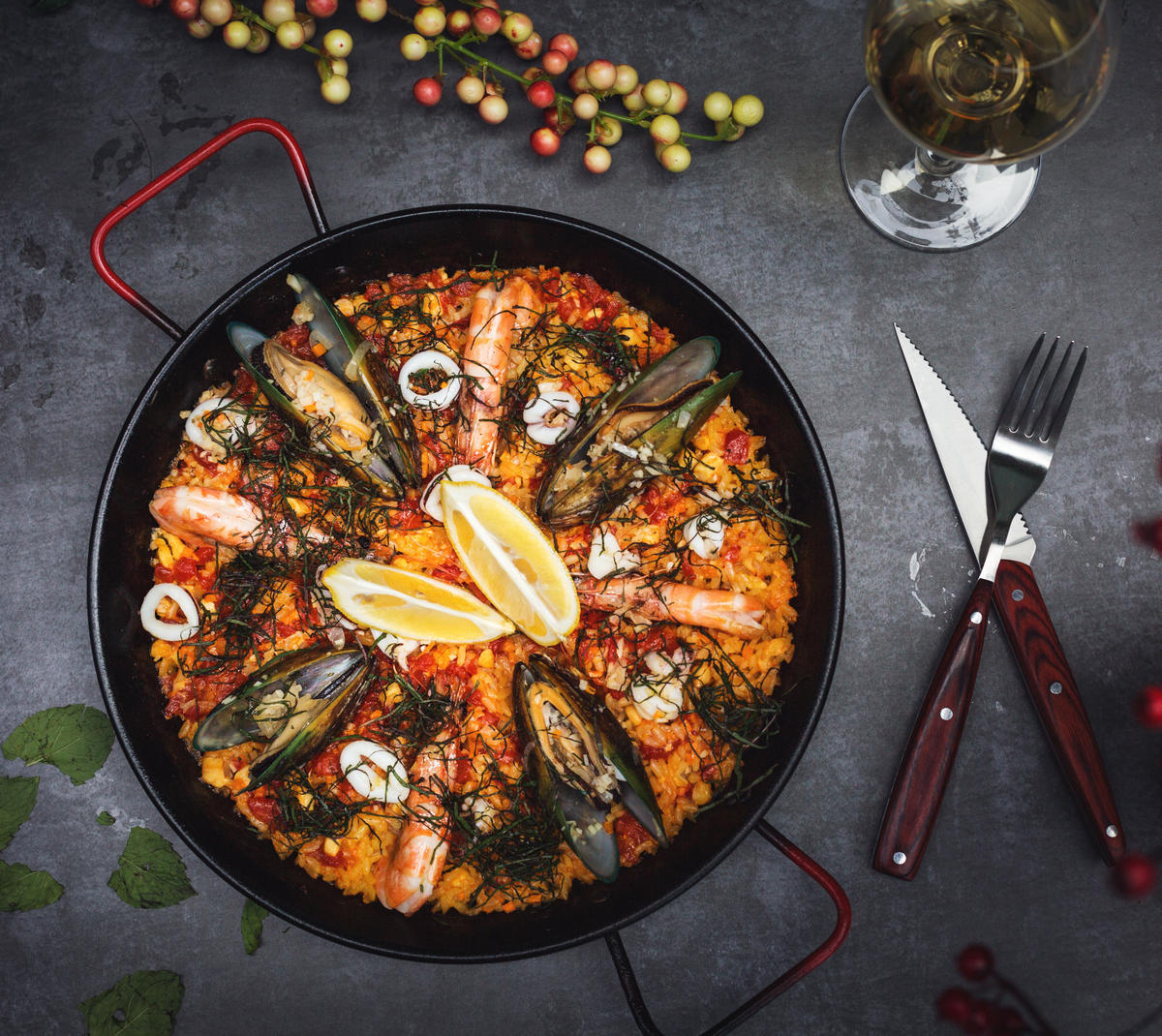 Seafood paella (Photo: unsplash.com / @steven__chan)
How can you celebrate the New Year – 2023 on the island? On Tenerife prefer to celebrate in a club or restaurant, folk festivities take place in the squares and promenades of major resorts. Tourists can pay for a banquet at a hotel restaurant or join the festivities on the street. Representatives of the Russian diaspora during the daytime organize children's performances with Snegurochka and Santa Claus, and in the evening they arrange a noisy party in a restaurant in the traditional Russian style with songs and dances until morning.
The busiest celebrations take place in the cities of Las Americas, Puerto Santiago and Santa Cruz de Tenerife. People come to the town square and, according to an ancient tradition, eat 12 grapes, each of which brings good luck in the New Year. Most celebrants disperse after the fireworks, and young people frolic until morning at the disco.
The Day of the Three Magi (Kings) completes the New Year's festivities. This is followed by sumptuous processions on horseback and camels, with everyone present being presented with gifts and sweets.
(Photo: bertomic / pixabay.com)
Weather
Despite the small size of the island, as many as four climate zones have formed here. Tenerife has no winter as we are used to it, and for the New Year holidays, the best place to stay is in the south, where it's warm and sunny most of the time.
You will be able to sunbathe, but winter bathing is rather amateur: during the day in the shade it is +20. During the day in the shade +20°С, in the sun +27°С. Water temperature in the ocean +19. +20°С. If the air is warmer, it can reach up to +23 ° C. At night +15. +18°С. At the volcano is windy and cool, you can't do without a windbreaker. The rains are rare and brief.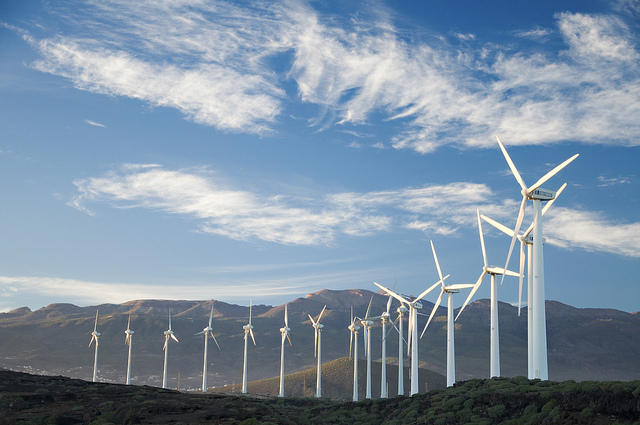 (Photo: neilward / flickr.com / CC BY 2.0 license)
Prices for New Year holidays in Tenerife 2023
Tenerife is a Spanish island, and prices for holidays here are European. During the New Year and Christmas holidays there are often British and Germans, so all the acceptable (read – cheap) options for accommodation are booked in early fall.
By the end of the year there are only the most expensive offers over 100 euros per room for two in a 3 * hotel or 350-400 euros in hotels 5 *. Budgetary variants for 40-50 euros are very little, and, as a rule, they mean accommodation in unpretentious hostels and guest houses. In this case it is more profitable to rent a modest studio for 500 euros a week. Looking for a hotel is recommended on the service – Roomguru.ru, they can help you find the most inexpensive options, as they search among several booking systems.
On Tenerife, a banquet in the New Year – 2023 at a restaurant with dancing and music will cost from 100 to 200 euros per person. Dine for two in an ordinary cafe can be for 10-20 euros (set meals help!), And the restaurant price tag is more expensive by 2-4 times. Prices for food in Tenerife →
Excursions cost from 25 to 150 euros, diving – 30 euros, jeep safaris – 45 euros. Entrance fees to the parks – from 10 to 30 euros for adults, and from 5 to 20 euros for children. Rental of deck chairs and umbrellas on the beach from 4 to 20 euros.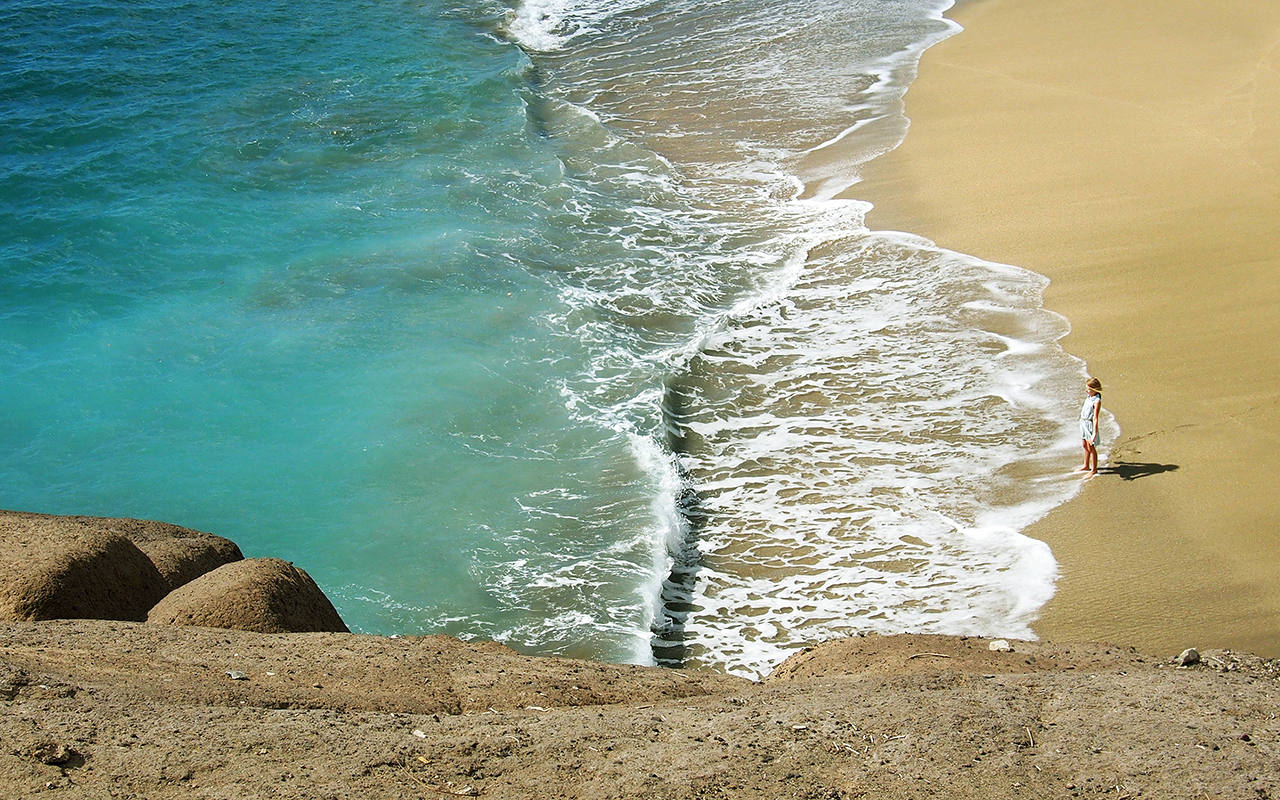 (Photo: unsplash.com / @epicantus)
Prices for tours in Tenerife
Tour prices are current at the time of writing and subject to change. We consider flights from Moscow.
The cost of tours to Tenerife, New Year jumps up: tours with a flight on December 30, are from 180 thousand rubles for two (10-11 nights, 4 * hotel, breakfast and dinners). If to fly out on December, 31 the price goes down to 140 thousand rubles. The same cost tours to fly out in early January.
Holidays in Tenerife for New Year – 2023 on an "all inclusive" will cost from 160 thousand rubles for two (depart on December 30). We recommend searching tours on the services Travelata and Level.Travel – for reliability check both search engines. Also, read how to buy a tour cheaply – there we describe the 7 rules of online search for tours to all tour operators.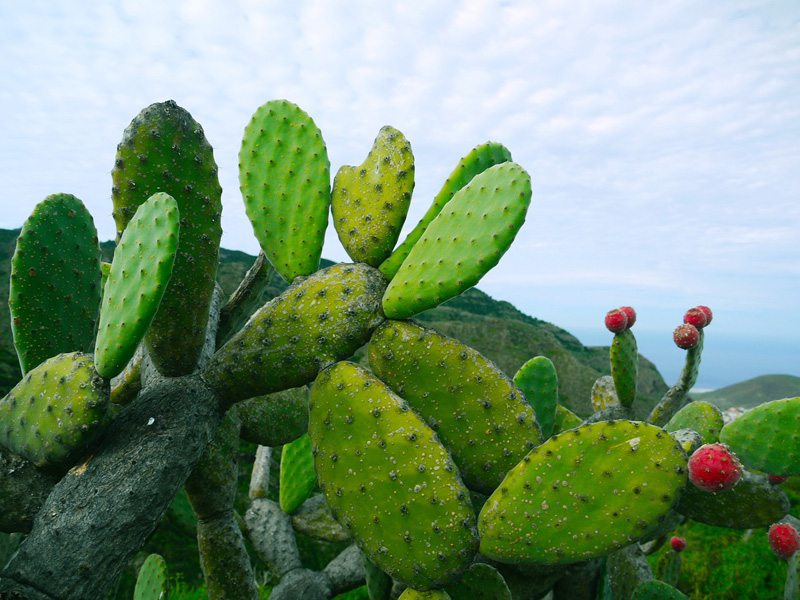 (Photo: MonikaP / pixabay.com)
Excursions and entertainment
Look for author interesting excursions on Tripster. Individual and group, without crowds and in Russian.
Despite the low temperatures, some vacationers are eager to swim in the ocean, surf, fish and sail. For those who are eager to see the local attractions, there is a great opportunity to see all the beauties of the island, renting a car or using public transportation.
What to do in Tenerife after the New Year – 2023? You can visit the famous volcano Teide (the island's calling card), Loro Parque and its animal shows, the water rides of Siam Park, the mysterious pyramids of Guimar, and take a stroll through the beautiful streets of San Cristóbal de la Laguna. In the evening, just walk along the promenade, taste the local cuisine and drink the sweet wine, Malvasia. Very tasty and unusual in Tenerife make coffee – in layers poured into a cup of coffee, liquor and condensed milk. This drink is called barakito.
Holidays in Tenerife on New Year can be successfully combined with shopping. Immediately after the end of the Christmas holidays in the stores of Tenerife sale begins: the initial discount of 25%. Until the end of winter there will be two more turns of discounts, the last of which comes at the end of February, it is the most profitable – 75%, but by this time there are almost no popular products of major brands.
(Photo: Patsasha / pixabay.com)
What to expect from a New Year's holiday in Tenerife? Tourist reviews
Tenerife is a popular European resort with a developed infrastructure, good service and an excellent excursion program. There is no active nightlife and exotic entertainment, like in Thailand or Goa. The main activities for tourists – this beach holiday, water sports and excursions. For this reason, some tourists behind the scenes called Tenerife resort for pensioners.
And partly this is true, the prices for recreation here is quite affordable for the wallet of the average European. The second category of tourists – families with children. According to reviews of tourists, there is everything you need for children: shows with animals, parks, water rides and heated pools, so we advise to celebrate the new year 2023 in Tenerife for those who love nature and crave a quiet family vacation. Lovers of drive and thrills are better to choose another place.
Carnival in Santa Cruz de Tenerife 2023
Carnival is the best time to experience the rosy nightlife of Tenerife's capital, Santa Cruz.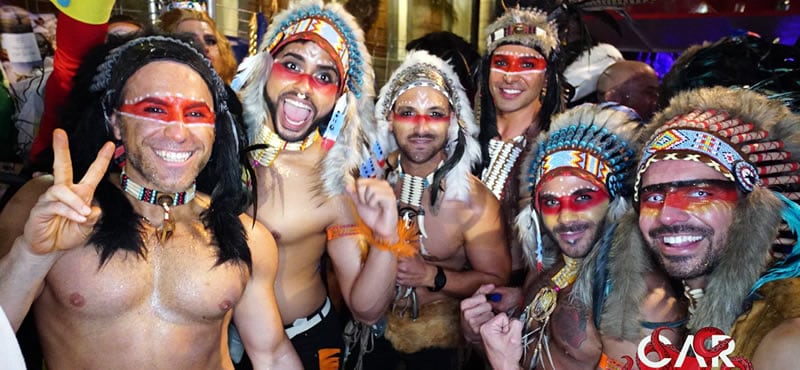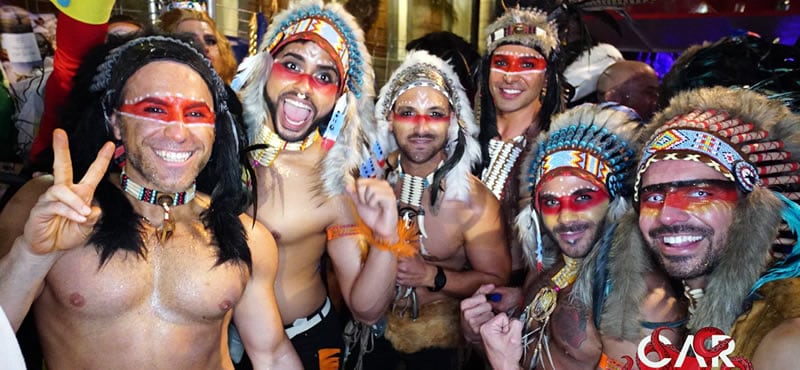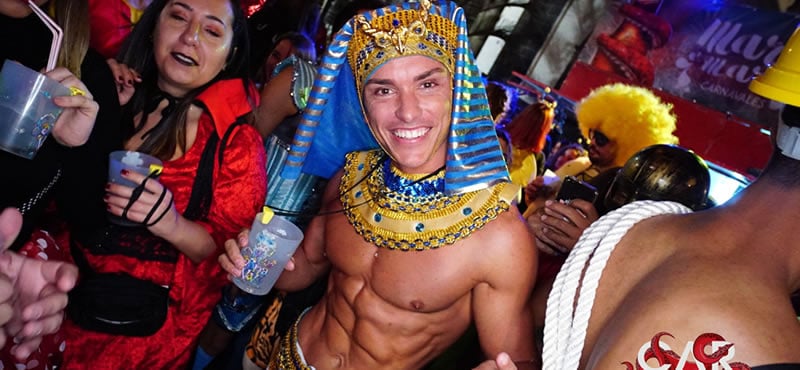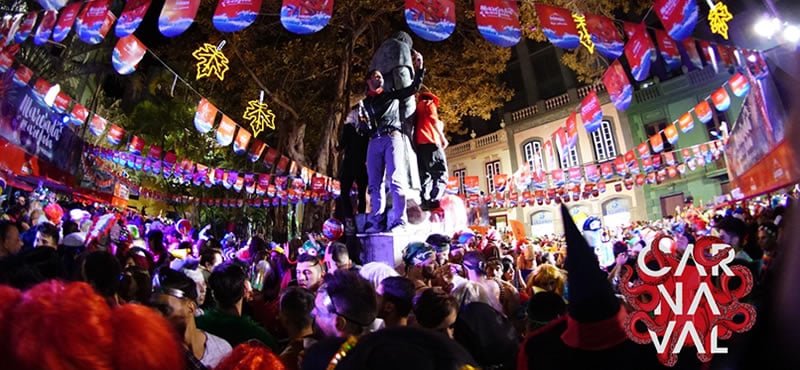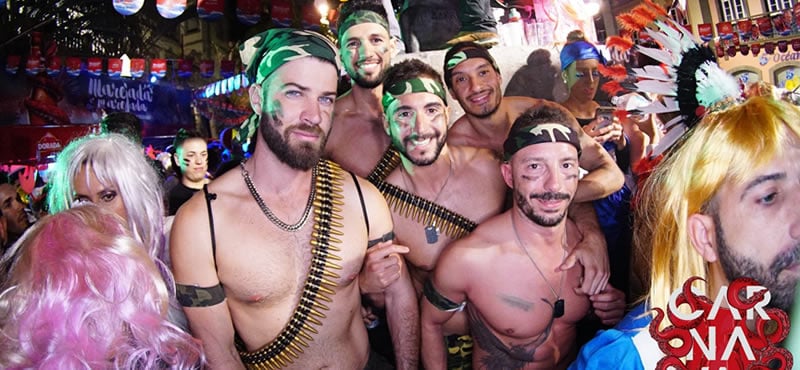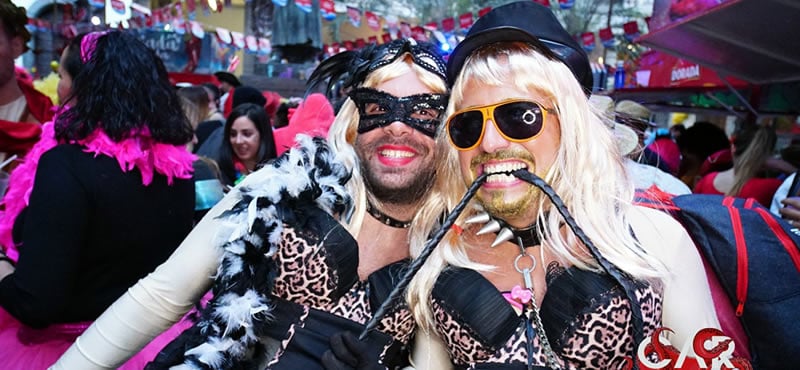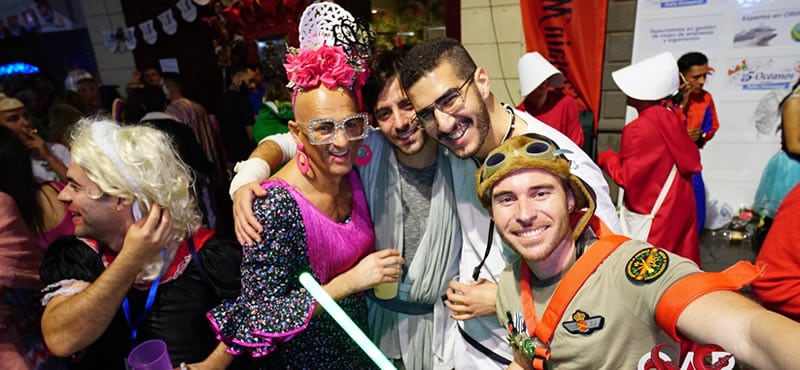 The dates of the event are.
From: Friday, February 17, 2023 To: Sunday, February 26, 2023.
Highlights
Main parade
Chiringay area.
Alternative Zone
Performances
Music in the camp
Glitter and wigs
Parties
Plan ahead!
Hotels Tenerife Fill in quickly for this event To get the best deals and save up to 70% Book your hotel in advance!
Carnival in Santa Cruz de Tenerife 2023
Going to the carnival in Tenerife? Book your accommodation in advance! AC The hotel is rated "Terrific" and is just a short drive to the parties and beaches. The hotel has a rooftop pool, fully equipped gym and stylish designer rooms.
Gay parties
Plaza de San Francisco is the center of Tenerife's gay carnival, where everyone is seen under makeup, sequins and wigs! Drinks are reasonably priced, and the organizers put on a fun event with camp music, artists and performances.
Meanwhile, Calle Candelaria is hosting another party on Calle Candelaria. This alternative area is more for dancing to quality electronic music in the background. It's the perfect plan for anyone who is more into this scene than the Latino/camp chiringáis atmosphere of the plaza.
Most people start their night at Chiringay and head to the party later on Calle Candelaria before finishing the night at the restaurant. HG Disco at 22 Avenida de la Salle.
Santa Cruz Carnival – schedule of events
15 Wednesday February 2023 – Election of the Carnival Queen
17 Friday February 2023 – Opening parade
22 Wednesday 2023 February – Sardine Burial
Saturday, Feb. 25, 2023 – Daytime Carnival
Sunday, February 26, 2023 – Vintage Car Parade
Main parade
Tuesday, February 21, 2023 – Rhythm, color, brightness, luxury and, of course, the most brilliant spectacle are the main components of this carnival.
The Santa Cruz de Tenerife Carnival is the most "Brazilian" of all Spanish carnivals. After all, Santa Cruz is the twin city of Rio de Janeiro.
The highlight of the carnival is the main parade, El Coso, which takes place on the last Tuesday (Pancake Tuesday) of the event.
Hotels near the gay zone in Santa Cruz
Save on hotels
Where We Stay!
Iberostar Heritage is our editors choice when we attend this event in Tenerife
Official website
For more information and advice on Carnival in Santa Cruz visit the website
Gay Map of Tenerife
There are many gay bars, clubs and saunas in Tenerife. In the southwest of Tenerife, gay bars are concentrated in Playa de las Américas. In the northeast you will find gay clubs in Puerto de la Cruz, La Laguna (the university town) and Santa Cruz (the capital).
Recommended Hotels in Tenerife Santa Cruz
Book with confidence. Get the best rates from our partner Booking.com We've selected hotels in Santa Cruz so you're close to all the stores, restaurants and bars.
Iberostar Grand Menci 5 Star, Suite.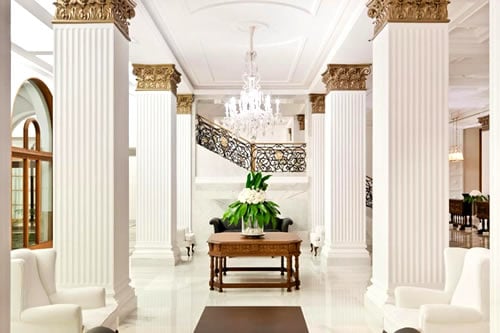 This stylish city hotel with a spa is located in a colonial-style building. The Iberostar Heritage Grand Mencey offers spacious rooms with a flat-screen TV. Free high-speed Wi-Fi is available throughout. Rooms have wooden floors and modern décor. Satellite TV and a minibar are provided. Some rooms have a balcony with city views and a private bathroom with a bathrobe, slippers and hairdryer.
Hotel Taburiente 4 Star, Reader's Choice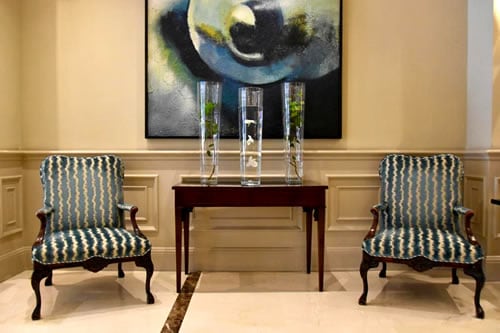 This chic city hotel is next to Garcia Sanabria Park, in downtown Santa Cruz, Tenerife. It offers a gym and rooftop pool with views of the park and the Atlantic Ocean. The Taburiente's stylish rooms are air-conditioned and come with a TV and safe. They have wooden floors, a private bathroom and free Wi-Fi. There are 2 chic restaurants. There is a trendy lounge bar with a glass-walled terrace.
Hotel Urban Anaga 4 Star, excellent quality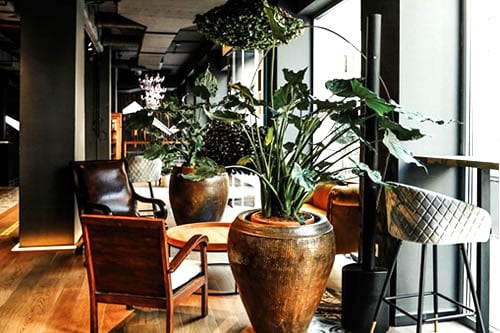 Located in Santa Cruz de Tenerife, this hotel offers a restaurant, fitness center and bar. Amenities include a 24-hour front desk, food and beverage delivery to the room, and free Wi-Fi throughout. Amenities include air conditioning, a flat-screen TV with satellite channels, a kettle, a shower, a hairdryer and a desk. All rooms at the hotel have a closet and a private bathroom.
Hotel Colón Rambla Star 4, Location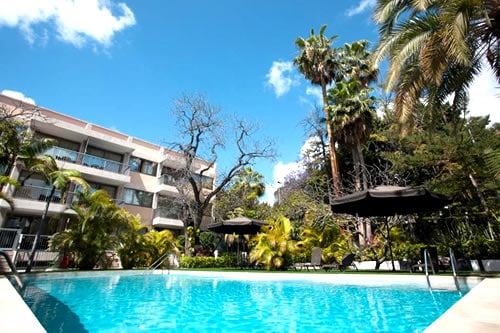 The Colón Rambla is bordered by an impressive glass wall that continues to the garden and outdoor terrace. The rooms have air conditioning, a plasma TV with satellite channels, a minibar and a choice of pillows. The hotel has non-smoking rooms and laundry services are available. You can enjoy the hotel's outdoor pool, terrace and beautiful garden, as well as the restaurant and bar with terrace.
LGTB Carnival video Santa Cruz de Tenerife
The Carnival in Tenerife is one of the largest carnivals in Europe.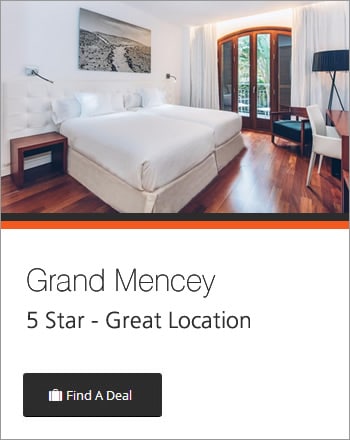 Recommended Hotels in Santa Cruz Tenerife
Book with confidence. Get the best prices from our partner Expedia We've chosen hotels in Santa Cruz so you're close to all the stores, restaurants and bars.
Hotel Escuela 4 Star, Suite.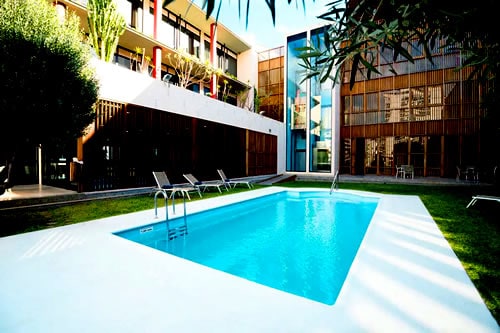 This hotel has a restaurant, a fitness center, and a bar in the hotel lobby. Wi-Fi in public areas is free. Other hotel amenities include a buffet/grocery store, a cafeteria/cafe, and self parking. All 65 soundproofed rooms have free Wi-Fi and a minibar. For a little entertainment, guests will find TVs with satellite channels, as well as other amenities, including room service and premium bedding.
Hotel Silken Atlántida is a 4-star, stylish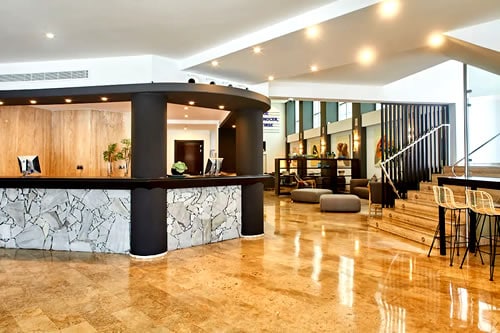 This non-smoking hotel has a restaurant, a fitness center, and a bar/lounge. Wi-Fi in the common areas is free of charge. There is also a buffet/grocery store, a sauna and a rooftop terrace on site. All 144 soundproofed rooms have free Wi-Fi and a minibar. For a little entertainment, you can watch a flat-screen TV with satellite channels and take advantage of room service and free newspapers.