What not to forget to take on holiday: a list of essential items, documents, travel advice
The instruction-reminder for those who are going on vacation
You have made sure that your favorite resort is definitely open, figured out the rules for checking into the hotel and booked it, bought plane tickets, signed the vacation application. The goal is close – the sea, the sun, the beach, or the mountains, cathedrals, museums, stores – everyone has his own ideas about rest. It's just a small thing: to get ready.
Let's say at once: there is no universal list of documents and things, suitable for absolutely every traveler. Because it's one thing to fly with young children to Anapa for three weeks, and another thing – to go to the brutal camping in Karelia, and the third – to finally swing at Kamchatka, and carry three lenses, tripod and GoPro, to capture the beauty at its best.
So our guide is more like a reminder algorithm: what exactly you need to take with you on the trip, what moments to pay attention to, where most often there is a hitch, when you take unnecessary things or do not think about the really useful.
What you'll need while traveling
Vaccination papers or others related to pandemic coronavirus
Over the past year, we've learned to live and travel under new rules dictated by the epidemiological situation. And those rules include a set of documents that have become the most important for any traveler. Most likely, in the near term, we will have to keep an eye on them and, if necessary, get new documents related to safety from the coronavirus.
As of today, the first and most desirable document for travel is the certificate of vaccination . More and more Russian regions are letting guests into their hotels only with it. In the second place is the result of PCR-test, which must be fresh (usually obtained no more than 72 hours before the trip). The third document – a certificate that you had coronavirus no more than six months ago, and finally, a certificate of exemption from vaccination for medical reasons.
The situation today is such that the rules change almost daily. So before you travel it is necessary to carefully study what documents are necessary for the region where you are going to go, and what you will be asked for at the airport and during check-in at the hotel. It is best to have a full set of documents that will guarantee you a good rest and no problems.
The insurance
1. If you want to travel abroad, you need insurance coverage not less than 30 thousand dollars or euros, but better – 50 thousand. They simply will not give you a Schengen visa without it, and you will be allowed to visit visa-free countries without it. But if something happens, it will be more expensive to get medical treatment abroad.
Even for travels in Russia is not superfluous to have health insurance, especially if you prefer an active holiday. Photo: lori.ru
2. It is not superfluous to take medical insurance when traveling in Russia. Especially for those who are going to the mountains and prefer active recreation.
You can also take out a regular MHI policy on the entire territory of the country. So take it on vacation and (again, upload a scan to your phone and the cloud).
4. Download a telemedicine app to your phone. With it you can get an online appointment with a Russian doctor at any time and from anywhere in the world.
Through the telemedicine app, you can get in touch with an on-call therapist or pediatrician in a few minutes. Photo: pixabay.com
The telemedicine app and travel health insurance do not replace each other, but complement each other. It's a good idea to have both. Especially since the app itself is free, let it be in your phone.
How is it convenient compared to insurance and even if you have it? You can get in touch with a doctor within a few minutes, and sometimes it's extremely important. In the case of the policy, you have to call the insurance company so that it sends a doctor or refers you to a local clinic – it takes time. After an in-person visit, especially abroad, where you may not have understood everything or the doctor may have prescribed unfamiliar drugs, you can contact a Moscow doctor and ask his opinion.
5. Besides the medical insurance there are others, also designed for travelers: luggage insurance, insurance in case of flight cancellation or delay, the so-called insurance against non-departure (it works, for example, when a visa is denied), a policy which includes legal assistance abroad. And then there's the insurance of an apartment for the duration of the trip. Of course, it is unlikely they are needed all at once. But you should read the terms and conditions and figure out what can be useful for you. For example, if you have a complicated flight with three connections – there is a risk of losing or damaging your suitcase.
Documents
1. Passport . Internal one – for travelling within Russia, foreign one – for travelling abroad (as trivial as it may sound). By the way it is possible to travel in Russia with a foreign passport, if for some reasons it is more convenient. Trains, planes, and hotels will also accept it – it is a full-fledged identity document. But then one would also have to buy tickets, indicating the number of foreign passport. On the contrary, it is more difficult: one can enter only Belarus, Kazakhstan, and Armenia with Russian domestic passport.
Almost all documents can be in electronic form. Photo: pixabay.com
Pay attention to the validity of the document. In the case of a passport, this is important because many countries will not let you through the border if it expires in 3 or even 6 months.
With an internal document, it is important not to forget that the passport must be exchanged when you turn 20 and 45. It takes two to three weeks to change your passport, even with the help of the State Service portal. If you do not change it in time (you must apply for it within 30 days after your birthday), the passport becomes invalid and you simply will not be allowed on the plane. Here's a tip: the passport can be very helpful.
If you change your last name, it's the same story. Within 30 days of marriage (or divorce) you must apply for a new passport, after the old document becomes invalid.
2. Birth certificates for children . In the case of foreign travel – permission for the children to travel abroad.
3. A copy of your passport. Take a paper copy just in case.
4. Have a scan of your passport on your smartphone as well as in the cloud. As well as scans of other important documents (insurance, vaccination certificate, PCR test results, plane tickets with a reservation number). That's right: both in your device's memory (so you can have them at your fingertips even if you don't have internet) and in the cloud (so you can access them from another device, even if you lose your phone or bathe it).
5. Almost all documents may not be printed out, but can be in electronic form: plane tickets, confirmation of hotel reservations, a ticket for the "Aeroexpress" and so on. In the original must be a passport, birth certificate and permission for the child to travel abroad.
Technology and gadgets
Minimalism – to make do with one smartphone. It will work as a camera, player, navigator, video camera, compass, and more. And the maximum program in terms of gadgets is endless: camera with lenses and tripod, speakers, player, headphones, tablet, laptop…
Some people take their favorite book on a trip, while others can't think of traveling without a large set of photographic equipment. Photo: pixabay.com
1. It is useful to free up the memory of the device and upload everything important from it to an external drive or to the cloud. First, to have room for new photos and videos. Secondly, in order not to lose old photos and other data, if you lose or break your cell phone during the trip.
2. Download to your smartphone useful applications for travelers. Offline maps are very useful (e.g. Maps.me). For peace of mind – a telemedicine app, in case of health problems. You'll need apps for booking tickets and hotels. Even if you probably already have tickets, things can happen with flights, just like with hotels.
The phone is an indispensable assistant of a traveler. Download all useful apps in advance. Photo: pixabay.com
3. Chargers – don't forget to take and don't put them in your luggage. They can come in handy at the airport, on the plane (many modern airliners have power outlets in the seats), and right after you arrive at the resort. Not to mention that the airline might lose the suitcase and bring it back a couple of days later.
4. Powerbank (external charger). Don't forget to charge it and see if it and your phone "see" each other.
5. It is worth taking on a trip protective waterproof case for your phone or tablet – a necessary thing, especially if you plan active recreation: walks on a yacht, rafting, etc.
"The Land of Ringing Psalter" and "Wonders of the Mari Land". Best tourist routes of Mari El.
Mari El is the traditions of the indigenous people of the republic, and unique in architecture Yoshkar-Ola, and numerous colorful holidays. You may get acquainted with the Republic by following the brand routes "The land of ringing psalteries" and "Wonders of the Mari Land". Both trips are designed for 2 days/1 night and are interesting for adults, families with children and everyone who wants to get acquainted with this most interesting region.
Preparing for a trip: what to take on a trip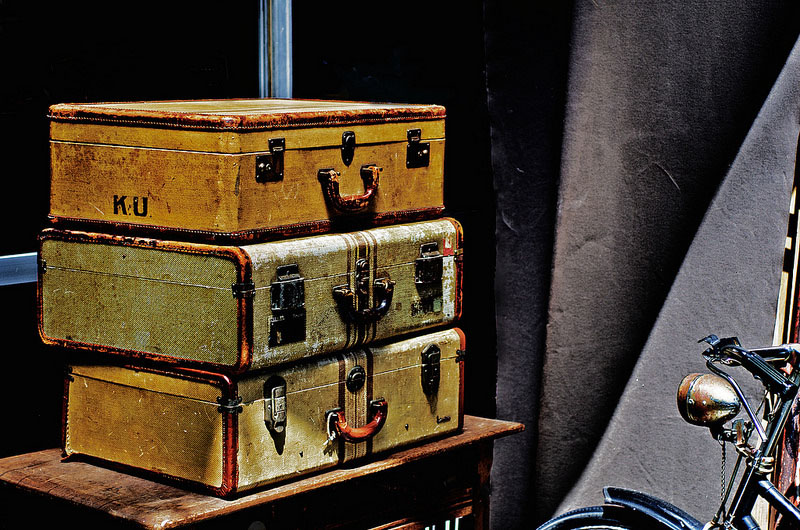 Master class about packing for a trip – sharing years of accumulated wisdom and personal tips! We determine what to take on vacation to travel lightweight, but still have all the essentials at hand. We make a list of things you'll need and think about options for difficult situations (e.g. loss of documents). Separately tell them what to take a child on a trip.
Since we travel often, we have learned to pack backpacks so that then do not regret the extra pounds behind. In this article we will give the minimum things that we take with us on vacation – no matter how long or short the trip is. We also tell you about some smart tricks and give tips on how to better pack and not to forget anything before the trip.
Content:
Preparing for travel
No matter how experienced a traveler you are, don't leave everything to the last day – start preparing for your vacation trip in advance. Sometimes it is better to do it a lot in advance, if the trip is planned not for a week, but for a much longer period. Choosing insurance, working out an itinerary, making visas, booking accommodation, researching information about the country (prices, food, transportation, and so on), buying currency and dealing with bank cards will all take enough time.
We also recommend making a travel list in advance: take a sheet of paper, divide it into categories and write down everything that comes to mind. Write down within a day or two everything you remember – so you won't forget a single thing. Tested! You can use special applications for smartphones, but we prefer an ordinary notebook. Once a list created once can be used repeatedly, taking it as a basis – will change only minor details.
Look for cheap airline tickets on the search engines Aviasails and Skyscanner. Read also the guide on how to look for low-cost airline tickets.
(Photo: Jakes_World / flickr.com / CC BY-SA 2.0 license)
What to take with you on vacation?
Cards, money, documents.
The first and most important thing to take with you on your trip is documents and money. This is the most important thing on a trip – keep it close to your heart. It is better to have a small purse or backpack that you will always carry with you and take as hand luggage on flights.
So, what to take with you on vacation:
Passports and copies of them. In general, have copies of all documents on your phone, flash drive, cloud storage/virtual drive, or email – or better yet, reassure yourself and choose several options at once. You may need these copies in case the originals are lost.
Prints and electronic versions of hotel/apartment reservations .
Prints and e-variants of airline tickets .
Prints and electronic versions of insurance . Do not forget the certificate of vaccination, if required (e.g. in some African countries they will not let you enter without an original certificate of vaccination against yellow fever).
Bank cards (better to have several cards and accounts of different banks). Lifehack: keep your money in accounts, not on cards, and transfer money immediately before withdrawal (better with a VPN, we'll tell you about it below). In this case, if the card is stolen, it will be empty, as all the money will be kept in the account.
Some cash. Cash should always be on hand – and specifically in the currency of the country where you are. For example, during our trip to Morocco, we twice forgot to exchange our euros for the local dirhams, because of this at the right time had to twist to exchange currency – once in the late evening in Casablanca at street dealers through police mediation, the second – also in the evening, but this time in the Sahara near the Algerian border villagers, where we had to sleep overnight.
A small notebook with my notes and notes, a pen and a pencil. It could be used for communication and bargaining.
A phrasebook wouldn't hurt either.
Download on your cell phone or tablet programs with offline maps, such as OSMAnd or Maps.Me. Find out what other mobile apps can be useful when traveling.
International driving license and license (power of attorney), as well as documents for the car, "green card", technical passport and inspection coupon, etc. when traveling with your own car.
You can search for discounted hotels in Rumguru.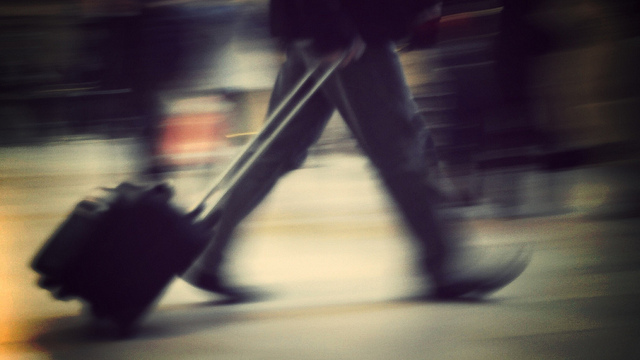 (Photo: JV@NYC / flickr.com / CC BY-NC 2.0 license)
The first aid kit
A first-aid kit is hardly the most important thing in a trip. Forgetting your first aid kit at home is more expensive because you'll have to splurge abroad (and some medications you simply can't buy because they're not available without a prescription).
Lifehack: we usually form two first aid kits (and we advise you), in one – only the most essential drugs that we carry with us (eg, allergies), in the second – all the rest. This is especially true if you're going to the jungle or other unsafe places.
The list of medicines you need to take with you on the trip:
painkillers;
antidiarrheals;
antipyretics;
medicine to relieve the symptoms of colds;
anti-allergy drugs;
antibiotics;
individual medicines for chronic illnesses;
remedies for injuries;
motion sickness remedies;
Drugs for snake and insect bites.
Read more about what kind of medications we take with us on a trip and what to do when snake and bee stings, in the article about the tourist's first aid kit.
It's easy to choose and buy travel insurance on the website Compare.ru – it compares the prices of different insurance companies.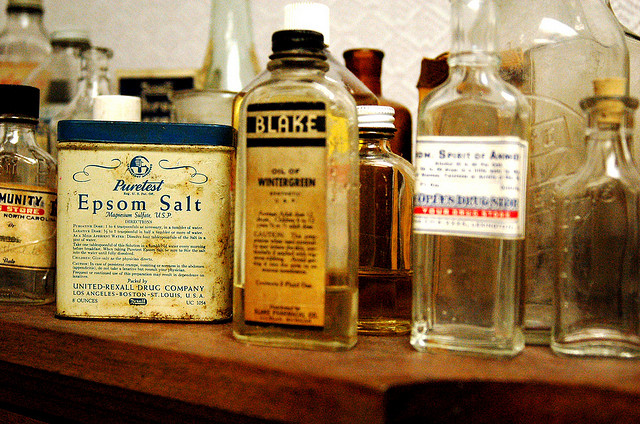 (Photo: mbtphoto (away a lot) / flickr.com)
Technics
It's all individual: someone does not take anything but a cell phone and a camera, and someone stuffs his backpack with technology.
That, in our opinion, you should take:
A laptop, if you need it for work;
A cell phone;
Walkman;
camera (preferably not a bulky SLR with several large lenses, if desired, you can replace the cell phone with a good camera if you are not a professional photographer);
E-book.
We also take an external hard drive, a flash drive and small speakers. Sim-card usually do not buy – you can communicate for free on Skype, Viber, WhatsApp and the like applications.
If you're traveling by car, a navigator comes in handy.
Lifehack 1: for all the wires (chargers, USB cords) we have a special bag so they don't get lost – very convenient. All gadgets along with a bag for the wires, we always take in the cabin of the plane – if the luggage is lost, the equipment stays with us.
Lifehack 2: don't connect to an insecure public network, it's better to use a VPN . All public networks in hotels, hostels, cafes, shopping malls, etc. should be considered insecure.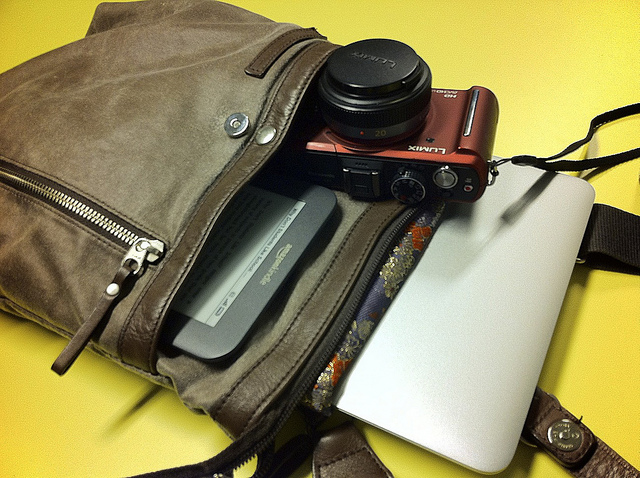 (Photo: preetamrai / flickr.com / CC BY 2.0 license)
List of personal hygiene items and cosmetics
When it comes to personal care and cosmetics items, the list of things to travel can be endlessly long if you don't stop yourself in time in an effort to take with you the entire arsenal of decorative cosmetics and other cosmetic gizmos. Believe me, enough of the minimum set – new impressions of the trip, a tan and sunglasses will replace your cosmetics.
A list of things to take with you on vacation:
toothpaste and a toothbrush;
shaving supplies;
nail scissors/nail clippers, whichever is more convenient;
comb;
deodorant (preferably a firm one);
wet wipes;
disposable tissues;
shampoo (2 in 1) in a tester or a small tube;
some toilet paper and paper wipes;
a roll of disposable plastic bags – a thing for the trip is extremely useful, on the road is always useful;
paper bags if you get carsick.
Optional for women:
Some cotton buds and disks, sponge;
pocket mirror;
moisturizer;
Eyebrow tweezers;
makeup (lipstick and lip gloss, pencil/ eyeliner, mascara, foundation);
makeup remover;
feminine hygiene products;
a pumice stone for horny skin on the feet (especially important in southern countries).
Those who wear contact lenses will need a container and a solution for lenses, those who wear glasses – take a spare just in case (glasses break and get lost – we've already seen it more than once). Don't forget about sunglasses.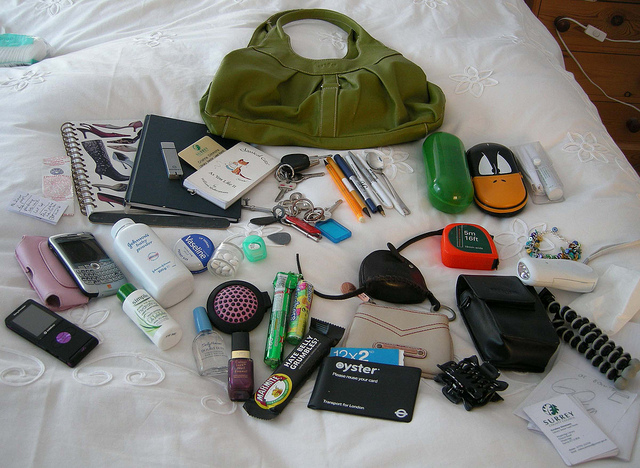 (Photo: Kikishua / flickr.com / CC BY-NC 2.0 license)
Here's probably the bare minimum of things you can take with you on your trip. For example, you can buy makeup remover and shampoo in tube size of 100 ml and then get a travel kit. It comes in handy if you're going on an independent trip, because not all hotels are supposed to free toiletries. Well, even abroad, it is easy to buy something that will run out, or did not take – for example, scrub for body and face, shower gel, and so on.
Be careful with the liquids brought into the cabin – the volume of a single tube of liquid should not exceed 100 ml, and the total volume of 1 liter. All liquids must be packed in a transparent plastic bag. In general, we recommend leaving almost all hygiene items in the luggage, except for wet wipes, combs, mirrors, lipstick, toilet paper, paper and plastic bags – they can be useful. Don't feel bad putting everything else in the luggage – you hardly need shampoo on a flight, right?
Clothes and Shoes
The choice of clothing and shoes for your trip is a responsible approach. Carefully consider your closet, so that the shoes or a dress you have nothing to wear.
In general, the list of things to wear on a trip is individual, but there are general recommendations. First, dress for the season and get acquainted with the weather forecast and the peculiarities of the country you're visiting. In case of rainy and cold weather (or if it is a feature of the country / region / season) you should take waterproof shoes and a raincoat.
Secondly, do not pack a lot of clothes and shoes – experience shows that almost half of the things you take on a trip are not worn (especially in southern countries). You will bitterly regret that he took a dozen dresses and as many pairs of shoes in spike heels, but if you're not going to attend social gatherings every night. And when you're on vacation, it's unlikely you'll be tempted to shop for clothes – leave room in your suitcase for them.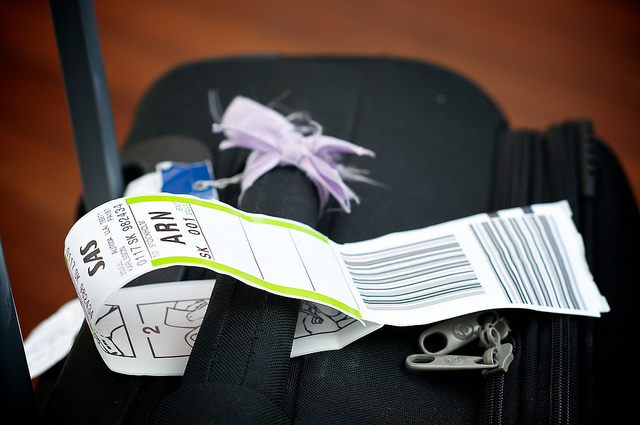 (Photo: Jonas N / flickr.com / CC BY-SA 2.0)
Third, try to take only items that can be combined. Why would you want an item on a trip if it doesn't fit anything?
Fourth, choose only clothing in which you feel comfortable, which does not cramp, does not pinch or chafe. Do not take unworn shoes – there will be blisters. We take the old shoes, which in any case, do not regret to throw away, and the trip to change it for a new one, if the old torn.
Do not forget the headgear if you're going to a hot and sunny country. It is better to take a hat, because hats are very crumple. Or buy a hat on the spot.
What clothes to bring on your trip:
trousers/jeans (in hot countries lightweight and light-colored will do, pants are especially relevant in Muslim countries);
breeches/shorts;
a pair of T-shirts and/or shirts;
a pair of shirts;
sweatshirt;
windbreaker;
lightweight sneakers / sneakers (in which it is better to go);
shoes / sandals / ballerinas;
flip-flops;
swimming trunks / swimsuit if you go to the sea;
several changes of underwear;
several pairs of socks.
(Photo: Aurimas Adomavicius / flickr.com / CC BY-ND 2.0 license)
What else to take with you on vacation?
The list could also include such necessary and useful travel items as:
Swiss knife;
corkscrew;
lighter and matches;
fumigator;
thread and needle;
pins;
a small flashlight;
an adapter for different types of outlets, as well as a tee or a compact extension cord (important for those who go away for a long time and take a lot of equipment with them)
a cloth napkin (or a microfiber towel that absorbs moisture well);
toothpicks;
duct tape or cling film for wrapping your backpack at the airport, and so on – basically anything that can make life a lot easier.
The things on this list, although not necessarily to take on a trip, but still very desirable – at the right time they are great help.
In addition to all of the above, we always have two plastic mugs and forks, a teaspoon, a kettle and a pot of coffee – through these items you can save on beverages and cook them at any time.
Despite the impressive list of things to travel, when properly stowed, all this (and even more) easily fits into a backpack of 45 liters (for each person). Stacking things in the suitcase and backpack better rollers, so they are not very wrinkled, and some things can be put in shoes and fill the voids.
Don't forget food for the trip – something nutritious, like dried fruit and nuts, as well as water. It's also a good idea to have a couple of tea bags, coffee and sugar for the first night in the hotel.
What to take on a trip with a baby
If you go on a trip with children, the number of necessary things in the trip increases markedly. Here you will not be satisfied with a small suitcase: you need to take care of how to occupy a child on the plane and on vacation, to choose clothing for all occasions, and if the child is a little – to solve the problem with nutrition and so on.
So, what to take when traveling with a child?
Documents: the child must be pasted into the passport of the parent, or he must have his own passport, he must have a visa and health insurance. If your child travels with only one parent, have the permission of the other parent.
Clothing: Choose clothing so that you always have a change of clothes if your child gets dirty or tears them. It is better to have a light and warm sweatshirt for emergencies.
First aid kit (all the same medications as described above, plus individual medications for the child if there is a chronic condition).
Toys: think of what you can take your child on a trip to organize his leisure time – for example, take a tablet with downloaded movies and games, a coloring book, a few favorite toys.
Food: cookies, sliced fruit, water and juice.
Take absorbent diapers, antibacterial wipes, tissues, paper tissues, a small blanket and spare diapers, a light jacket (the air conditioner often works on the plane), a baby carrier or a folding stroller. Prepare baby food for the first time, until you get used to the new place and find a supermarket.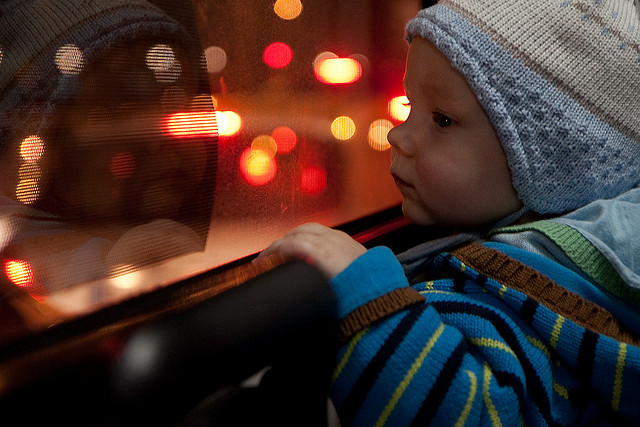 (Photo: c r z / flickr.com / CC BY-SA 2.0 license)
What not to take with you when you travel
We understand that we want to take with us on a trip a lot of necessary and useful things, without which it seems that all the pleasure of travel would disappear. But you need to look at things soberly and ruthlessly cross off the list of things you can easily do without or replace with something on the spot.
Girls will understand how difficult it is without it. However, remember that many hotels have it. If you are going on a budget self-trip, it makes sense to cut your hair so that it does not require styling, or you can remove the hair in a ponytail / plait braids / and so on. This is a good way to get a hair dryer, but if it is important for you to have a hair dryer, take a travel iron.
A travel iron is a very handy thing when traveling, but you can easily do without it. First, let your closet will be things that are not too crumpled materials. If a thing got wrinkled, hang it in the bathroom while you take a shower – the steam will smooth it out a little. Or spritz it with water and hang it to dry on hangers. Many hotels have an iron available at reception.
Books
Books are heavy and take up a lot of space. It's much easier to take an e-book, a tablet or read from a cell phone (which is what I do when I travel). Of course, paper books are very scarce – you can take a small softcover or buy a handy flipbook, and you can visit a bookstore abroad (unlikely there will be books in Russian, but what's not an excuse to pull up forgetting English?)
Expensive jewelry
This is nothing to talk about – it's better to leave the expensive jewelry at home.
And in your opinion, what do you need to take with you on the trip? What things in your travels you can't do without? Write in comments!