Taste of Montenegro: what to try and food prices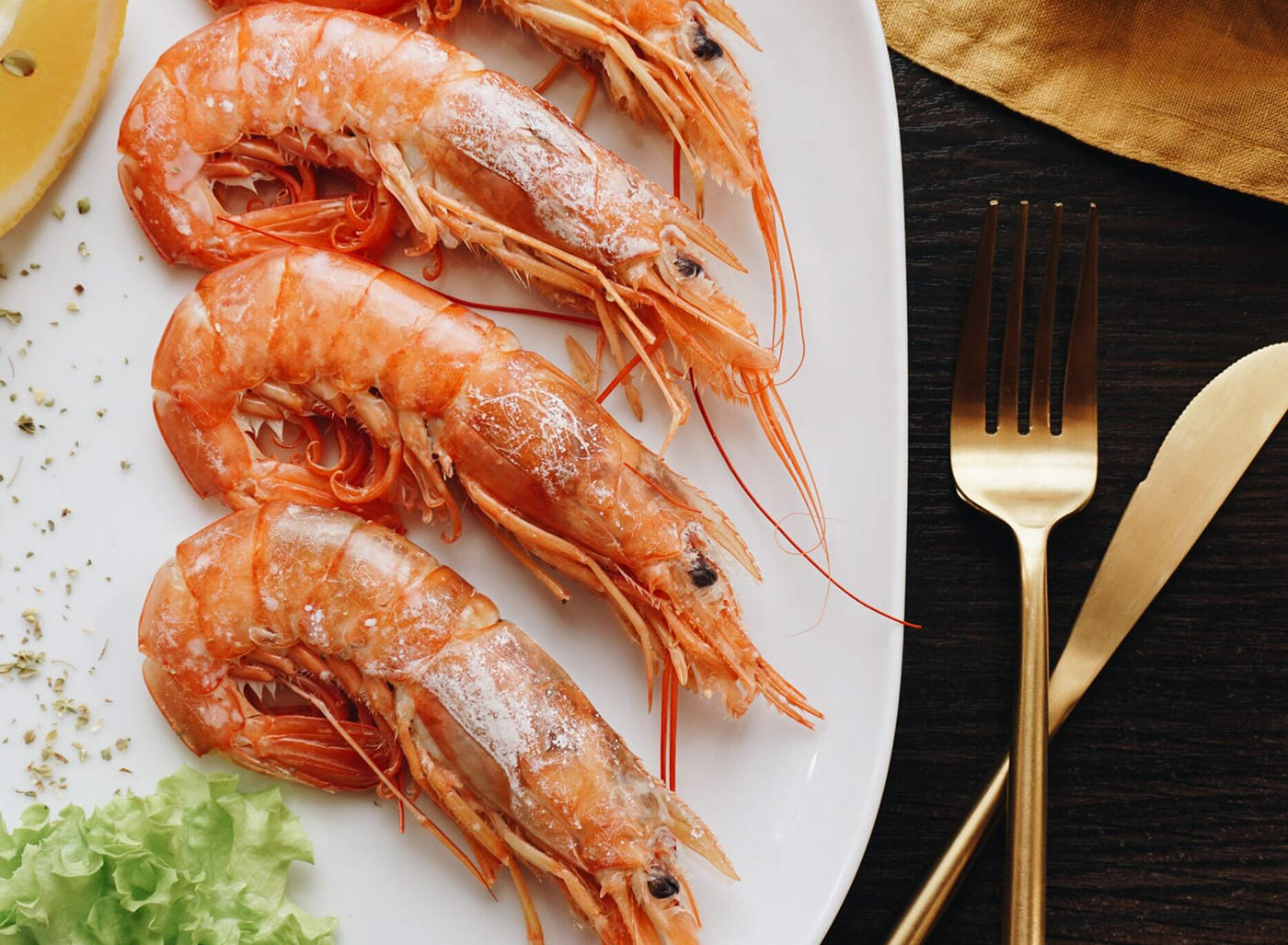 Find out how much food costs in Montenegro: prices in cafes, restaurants and stores in 2022. What you can snack on the streets and what national dishes are worth trying.
and Level.Travel – bargain tours – discounted hotels – unusual excursions
Content:
What to try in Montenegro
Montenegrin national cuisine is mostly a mixture of dishes from neighboring countries:
Veshalica – grilled chop, can be with or without stuffing.
Pleskavica – a cutlet filled with butter or cheese.
Sacha lamb – lamb stewed for 5 hours under a lid.
Negush steak – stuffed beef steak with a side dish.
Razhnichi – kebabs of veal and pork.
Cevapchi, or cevapi, are fried sausages made of minced meat and can be wrapped in prshut or bacon.
Prschut is like jamon or prosciutto. Thinly sliced slices of smoked cured pork.
Sarma – unusual stuffed cabbage rolls made of sauerkraut leaves with minced meat and rice.
Moussaka – casserole with potatoes and meat.
Ribla chorba – soup.
Popeke – a dish of mussels.
Prices in cafes and restaurants in Montenegro
Food in Montenegro is not too expensive. In cafes visitors are offered ready-made breakfasts for 3.5-5 €. A three-course lunch for two at a cheap restaurant will cost 18-25 €. Often cafes offer set lunches for 4-10 € per person.
Prices for food in cafes and restaurants in Montenegro in 2022
salad – 4,3 €
chorba soup – from 2,5 €
Non-Goose steak – 7,3 €
cevapcici sausages – 3-6 €
goulash – 3 €
spliscavica – 1,5 €
mućkalica – 6-8 €
Montenegrin lamb with potatoes – 15,9 €
Ice cream scoop – 0,7 €
Freshly squeezed natural juice – 2,8 €.
The portions are big, so don't order too much at once! Meat is not spared and you can split a dish between two people. If you want to try several different types of meat at once, order Meshano Meso for two – a meat plate with a side dish.
If the check you get doesn't include a service surcharge, leave a tip of 5-10% of the order.
Want to spend less or just get hungry during the tour? Snack on street food! Like everywhere else in the world, Montenegrin fast food is inexpensive. A portion of pizza costs 1-2 €, a hamburger 1.7-2 €, baklava 1.2 €, muffins 0.5 €, and sandwiches from 1 €.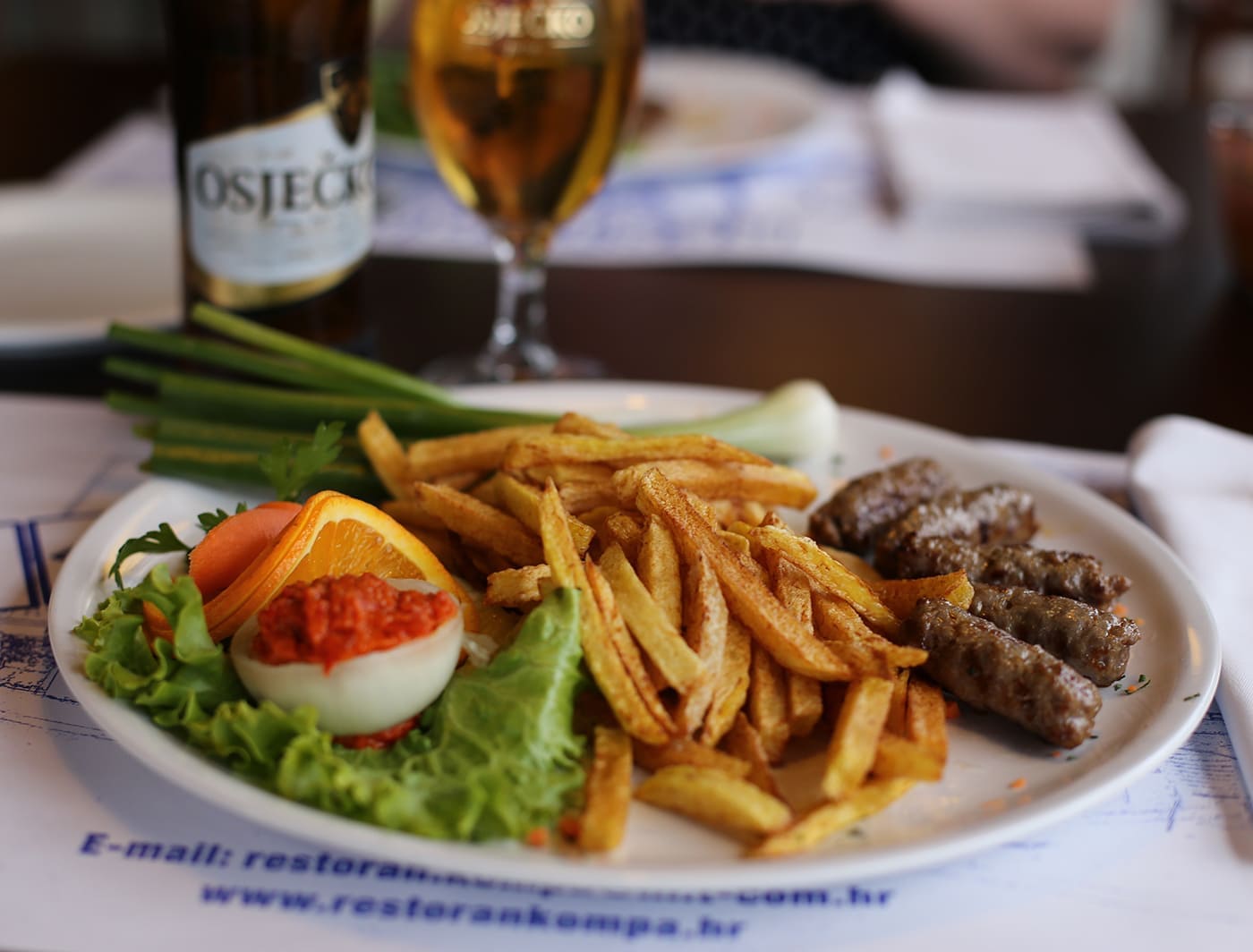 Cevapcici with side dishes at the restaurant. Photo: Misalalic / wikimedia.org / CC BY-SA 4.0.
Prices for food in Montenegro
Vacationers who rent apartments with a kitchen, it is useful to know how much food costs in supermarkets and markets. Prices in Montenegro are European. Fruits and vegetables are cheaper than in Russia. Many products are brought to Montenegrin markets from neighboring Serbia, and some – from China. In season 1 kg of apples costs less than 1 €, citrus fruits – 1,1-1,5 €, pepper – 0,6-0,7 €, and onions – 0,5-0,7 €.
In Montenegro it is convenient to buy products in supermarkets and chain stores Franca, Aroma and Idea. According to reviews, the lowest prices in the hypermarket Voli. Many tourists recommend supermarkets HDL365 and Maxi Market. Products there are more expensive, but the choice is very large.
Prices for products in stores in Montenegro differ from resort to resort. In more prestigious places such as Kotor, they are higher, and in democratic resorts such as Budva – lower. In seaside towns and villages prices go up in summer and go down in low season.
Fresh bread and pastries are recommended to buy in Montenegrin bakeries, and meat products – in butchers. Interestingly, by European standards, meat in Montenegro is inexpensive. For fruit and vegetables go to the market or buy in small shops, which are located away from the tourist centers and hotels.
Prices for products in supermarkets in Montenegro in 2022:
meat, 1 kg – 5,5-7 €
hot dogs – from 3 €
liverwurst (baked pork), 1 kg – from 11 €
prsut, 1 kg – 16 €
milk, 1 l – 0,9 €
yogurt 0,25-0,8 €
Eggs, 10 pieces – 1,2 €
cheese, 1 kg – 9-12 €
olive oil, 1 l – 4 €
macaroni, packet – 1,1-2 €
muesli, 0,8 kg – 3-4 €
cookies, 1 € and more
candy bar 0,5 €
water, 1,5 l – 0,5 €
tea bags 0,8 €
juice, 2 l – 1,25 €.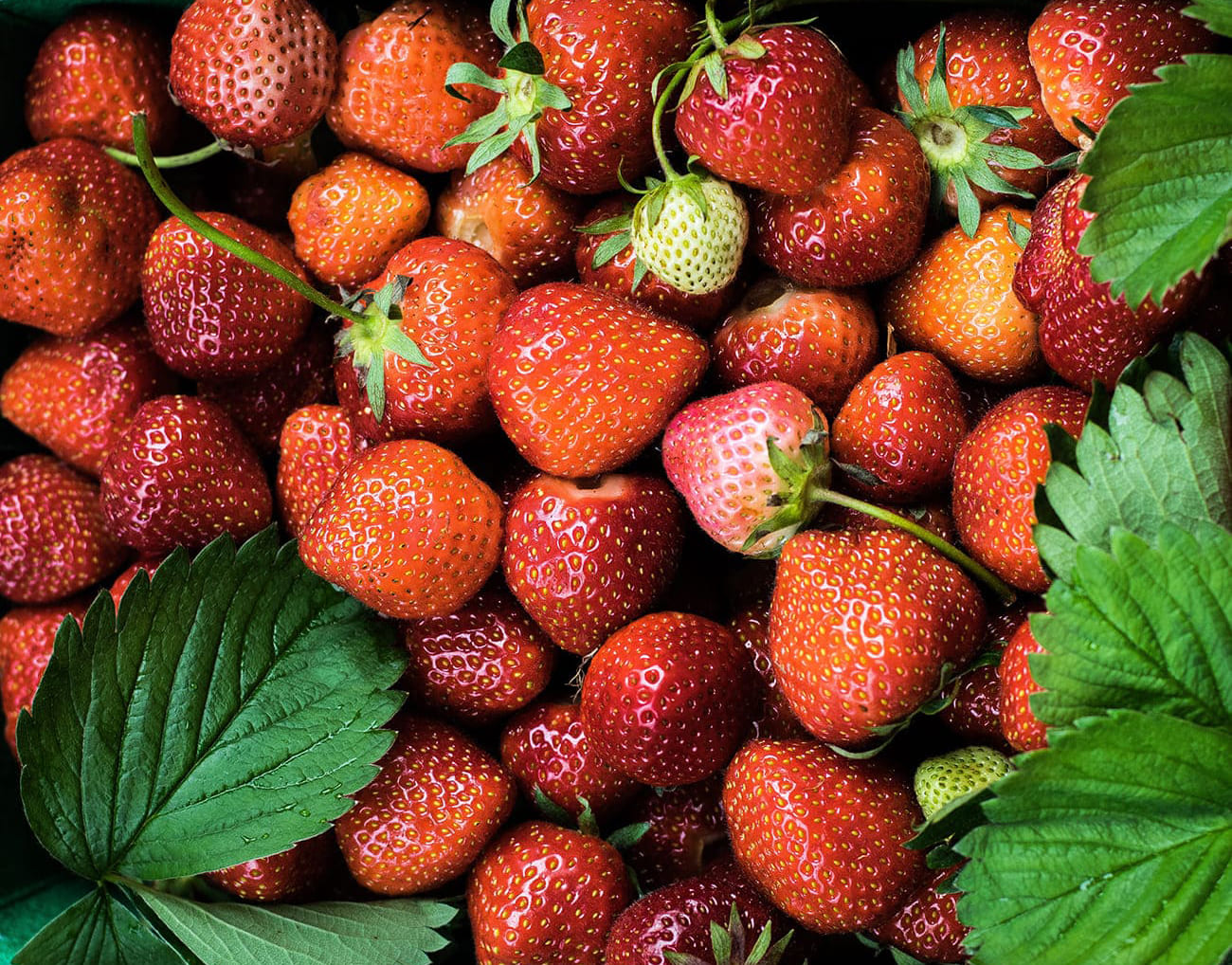 Montenegro has strawberries in March-April and September-October, cherries and cherries – in May-July, nectarines and peaches – in June, melon – in July-August, watermelons – in July-September.
Prices for seafood
Montenegro is a maritime country, so the dishes of fish and seafood are on the tables of Montenegrins themselves and in restaurants for tourists. In restaurants pasta with seafood costs 8 €, grilled calamari – 10-13 €, fish – 8-13 €, tiger shrimps – 9 €.
If you have a kitchen, we advise you to buy fresh seafood and cook it! Prices for seafood and fish in Montenegrin stores in 2022
mussels, 1 kg – 2,5 €
oysters, 1 piece – 2 €
scallops, 1 kg – 12 €
squids, 1 kg – 12 €
octopus, 1 kg – 10 €
tiger prawns, 1 kg – 25 €
king prawns, 1 kg – 13-15 €
Blue crabs, 1 kg – 5 €
Dorada, 1 kg – 9 €;
tuna and trout, 1 kg – 10 €
sea bass and plaice, 1 kg – 25 €.
Alcohol in Montenegro
Due to the mild Mediterranean climate a lot of grapes and fruit are grown in Montenegro. Locals have long been engaged in winemaking, and from kiwi, citrus fruits, pears, peaches, cherries and berries they make a strong national drink – rakija.
Dry and tart table wines are mostly produced on an industrial scale. Sweet wines on Montenegrin shelves are a rarity. Tourists like the local alcohol. Especially popular are white wine Krstac ("Cross") and red – Vranac ("Crow Horse").
Prices for strong drinks in bars and restaurants are usual: a glass of raki or vodka – 2 €, a glass of wine – from 3 €, a pint of beer – 1-2 €, whisky – from 2,5 €, liquor and brandy – 1,5 €, and "Martini Bianco" – 2,5 €.
Montenegrin wine is sold everywhere – in supermarkets, wine stores, small shops and bazaars. We advise to take rakija at market vendors, not in supermarkets.
Prices of alcoholic drinks in stores in Montenegro in 2022:
Montenegrin beer, 0,5 l – 0,8 €
imported beer, 0,33l – 1,2 €
rakija, 1 l – from 30 €
young Montenegrin wine, 1 l – 2 or 3 €
vintage wine, 0,7 l – 5-6 €
Medun, 0,5 l – from 11 €
martini and tequila – 4,5 €
cognac (vignac) from 7 €.
The most simple and inexpensive wine – Vranac, a little more expensive – with the name Vranac Pro Corde, the best and matured – Vranac Premium.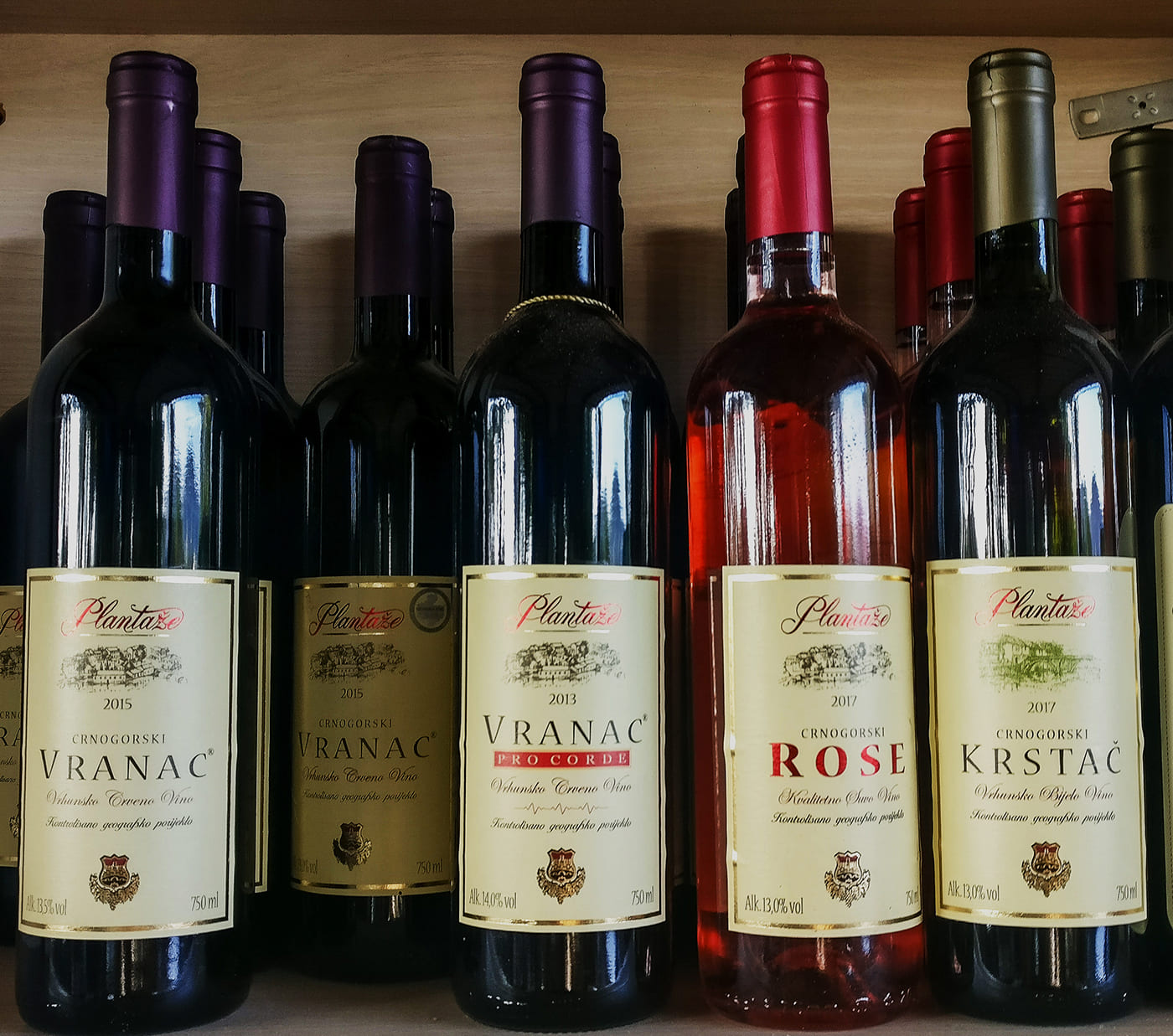 Montenegrin wines. Photo: jbdodane CC BY-NC 2.0/ flickr.com / CC BY-NC 2.0.
Prices in Montenegro: food, accommodation, transport
Planning a vacation at the warm resorts of Montenegro in 2022, it is worth finding out what the current prices are here, which allows you to better plan your stay and protect yourself from unpleasant surprises. The currency in this country is the euro, despite the fact that Montenegro is not in the European Union. There is nothing new in the fact that the price differentiation depends on the region in which we are. The more attractive the region, the higher prices are waiting for you. In Montenegro, of course, the most expensive region is the coast and regions and cities such as Kotor, Bay of Kotor and Herceg Novi, slightly lower prices will welcome you in Petrovac and Budva, and the cheapest – in Bar, Sutomore and Ulcinj.
Differences in prices between regions
Montenegro is one of the unique countries, where prices in the capital are not higher than in other regions. This is especially obvious if you compare Podgorica with seaside resorts. This is due to the fact that the capital of Montenegro is unpopular with tourists, so sellers or restaurateurs do not need to raise prices. Most pay for trendy resorts or areas built specifically for wealthy tourists (eg, Sveti Stefan is sometimes called the island of a millionaire). In other cities it will definitely be cheaper: the suburbs of Budva, Ulcinj or Sutomore.
Prices near the coast are another problem. Local mountain ranges are becoming more and more popular. On the one hand, prices in the provinces are lower than on the coast, but the growing popularity of these places and the lack of strong competition (as in the case of Riviera) means that we may be surprised by expensive trips or accommodation.
High prices should also be taken into consideration in Kotor. A beautiful old town (listed by UNESCO). Many tourists come here, which in turn leads to inflated prices from locals.
The cost of living in Montenegro
Prices for accommodation in Montenegro also vary greatly. If you plan to rent accommodation by the sea with a view of the beach, the daily cost of living in a hostel will be about 10 euros per night. But if you're hoping for a slightly higher standard, the cost of accommodation in an apartment will be 25 to 50 euros. Keep in mind that if you are planning a longer stay in one place, you can negotiate the price of the stay, which will save you a few euros.
Prices for basic foodstuffs
If you decide to go on vacation on your own and use private accommodations, you will definitely have to visit a supermarket. The prices in the supermarkets are not too high, but it is good to have a basic understanding. As for food, the prices are as follows:
1.5 liters of mineral water 0.40-0.50 euros
1 liter of juice about 1 euro
1 liter of milk 0,80 euro
2 liters of cola 1,40 euro
Bread about 0,70 euros for 500g
Butter (cube) 2 euros
cheese (kilo) 5 euros
cheese sandwich 1-1.20 euros
Sausage (kilo) 5 euro
10 eggs 1,25 euro
cornflakes (250g) 1,70 euro
jam jar about 1,50 euro
tomatoes, cucumbers (kilo) less euro
potatoes (kilo) 0,30-0,50 euro
pasta (500g) 0,60 – 1,00 euro
chicken breast about 5 euros
coffee (250g) 1.50 euro
sugar (kilo) 0,65 euro
peaches, nectarines, grapes (kilo) about 1-1,25 euro
Ice cream box (900ml) around 3 euros
bourek (local bun) around 1 euro
chocolate (100g of milk) 0.90 euros
chips (250g) 1,60-1,80 euro
cookie (a la delicatessen 150g) 0,80 euros
A pack of cigarettes about 2 euros
Alcohol prices:
beer – 0,6 – 0,8 € / 0,5 l.
wine (not so bad) – 3-4 € / 0,75 l.
Vodka – about 4,75 € / 0,5 l.
a pack of cigarettes – on average about 2 euros.
Prices in restaurants, bars, pubs
The growth of tourism has led to the creation of many restaurants and bars offering food from other European countries and the world. We would not be surprised to find a Thai or Vietnamese restaurant in Budva or Kotor. Fish dishes are also popular in the Riviera belt. The local cuisine seems somewhat overwhelmed by the numerous pizzerias or burger restaurants, but finding a place that serves popular cevapi should not be a problem.
We will also encounter the term "konoba" – from Croatian meaning the part of the house where food was kept. Later, inns were so named. Today, the word konoba is most often translated as tavern .
Kafana Konoba (Topliški put br. 1, Budwa) is a quiet restaurant outside the center of Budva, aimed at locals rather than tourists. Here you can taste the local dishes.
Shop's salad – 2 €
Serbian salad – 1,50 €
Greek salad – 3 €
Moussaka – 3 €
Pleskavica (as a dish) – 5 €
Cevapi (as a dish) – 5 €
Beer Nikscic 0,33 / 0,5l – 2 € / 1,80 €
Tea with honey – 1 €
Regina E. Budva (Stefan Mitrov Ljubisa Street, Budva) – more expensive restaurant in the historic old town of Budva.
Salad with octopus (300 gr) – 12 €
Mussels in Buzzara sauce (1 kg) – 10 €
Sea-bass (price for 100g) – 4 €
Caesar salad (380g) – 8 €
Broth (200 ml) – 3 €
Pod Volat (1 Trg Vojvode Bećira Osmanagića) is one of the most popular restaurants in Podgorica. It is located in the old town near the Clock Tower. Here you can taste dishes of local cuisine.
Gurmańska pljeskavica (dish-shaped, 350g) – 5,80 €
Lamb steak (400g) – 9 €
Cevapi with kaymak (370 g) – 4 €
Stuffed pepper (300g) – 3,20 €
Kacamak 500g (local dish made of corn grits, butter, eggs and sheep cheese) – 6 €
Fish soup (350g) – 2 €
Ayvar (250g) – 1,60 €
Draft beer Niksicko 0,5l – 1,40 €
Jelen 0,33l bottle of beer – 1,50 €
Vranac wine 1l – 6 €
Konoba Basta (Virpazar) – restaurant in the popular tourist village at Lake Skadar.
Eel – 12 €
Caesar salad – 6,60 €
Njeguški pršut (Montenegrin ripe ham) – 6 €
Homemade sausage with french fries and salad – 6,80 €
Breaded chicken with sesame seeds – € 5,60
Vjesalica with french fries and salad (the Montenegrin way) – 7,5 €
Fratelli (Ulcinj) – Restaurant near the city beach on the Jadran peninsula.
Soup of the day – 2,50 €
Pizza – from 4 €
Cevapi with french fries and salad – 5 €
Mussels – 7 €
Konoba Akvadukt (Stari Bar) – one of the cheapest restaurants in the alley leading to the Old Bar.
Crnogorske priganice (type of local pancakes, served with jam, cheese or honey) – 3 €
Dolma (cabbage rolls in grape leaves) – 5,50 €
Karadjordje schnitzel (Serbian dish) – 10 €
Chop Salad – 2,50 €
Large Turkish coffee – 1 €
Tea with honey and lemon – 1 €
Fruit Juice (200 ml) € 1,80
Coca-Cola (250ml) € 1,80
Jelen beer 0.5l – 1.80 euro
Paluba (Setaliste 5 Danica 34/6, Herceg Novi) is a restaurant highly rated by tourists on the coast in Herceg Novi.
Sweet pancakes – from 2,5 to 3,20 €
Tuna steak – 180 €
Grilled barbecue – € 10.50
Tuna carpaccio – 10 €
Prices for street food
The countries on the Balkan Peninsula are a true paradise for fast food and street food lovers. The prices are not overpriced, but you have to be careful about the quality of the food served. It is also worth visiting Montenegrin bakeries – you are sure to get a delicious burek (puff pastry with various fillings). Prices depend on the extras, but the cheapest small burek is available for 0,50 €.
Fast food at the Plavi Jadran bar
Prsut ham sandwich with Balkan trapist cheese – 1,50 €
Pancake with Prsut ham and Balkan Trapist cheese – 1,50 €
Pancake with chocolate cream and banana – 1 €
Fast food restaurant in Perast by the seafront
Ham and cheese sandwich – 2,50 €
Pancake with marmalade – 2 €
American Pancakes – 1,50 € to 2,50 €
Lemonade – 2 €
Prices for transport in Montenegro
Moving around the country is not particularly expensive or complicated. Most major cities have connections to Podgorica and popular seaside resorts. Interestingly, a fee is added to the ticket purchased at the ticket office, so locals try to stop the buses near the station. However, this is quite a risky way out (the driver is not obliged to take such a passenger).
Railroads cover only a small part of the country: Niksic, Bar and Podgorica. The international line leads to Belgrade. Water transport is also important, although at present it serves mainly tourist functions. Ferries run between resorts and major cities on the coast. On the roads we may be surprised by the fees for the Sozin tunnel (between the coast and Podgorica and Lake Skadar), which are 2.50 euros for small cars and 5 euros for large cars .
Approximate prices for popular routes:
Budva city bus – Jaz beach – 1,50 €
City bus Budva – Ploce – 2 €
Budva City Bus – Aquapark – 1 €
Bus Budva – Belgrade – 27 €
Bus Budva – Kotor – 4 €
Bus Podgorica-Budva – 6 €
Bus Ulcinj-Budva – 7 €
Bus St. Stefan – Budva – 2 €
Cab prices in the large cities are a separate topic. Sometimes it is well worthwhile taking this form of transport as it can be a little more expensive than the local buses.
Parking
Parking prices in Montenegro are not too high. It is often the case that the fee is charged regardless of the time we leave the car. Usually ranges around 3-4 € . In some cities you will find free parking, usually in large cities (Podgorica or Bar).
Warning! Under no circumstances should you leave your car in large cities, where it is forbidden. Municipal services can tow your car in a few minutes! If you decide to come to Ulcinj, remember that this city is very crowded and it is a very bad idea to look for a parking space in the center (it is better to go to the big parking lots on the Zardan peninsula or at the Molja marina).
Beaches
Many travelers to Montenegro will not fail to take advantage of sunbathing. The price range for the so-called "Beach Bundles" or other attractions offered to tourists is very large. Of course, the most expensive is the beach around the island of St. Stefan. Ulcinj or Bar are definitely cheaper.
Approximate prices for the use of sun loungers and umbrellas:
Budva island of St. Nicholas, two sun loungers and an umbrella – 10 €
Budva Town Beach, two chairs and an umbrella – 7 €
City beach in Ulcinj, a deckchair and a set of umbrellas – 7 €
The beach in Herceg Novi under the fortress of Forte Mare, a deckchair – from 2 € to 4 €
Valuable other beach attractions are the following:
Scooter rental (1 hour, two people, Budva) – 100 €
Hydro-bike hire (1 hour, Morgen beach, Budva) – 8 €
Parasailing, from 40 to 80 € (depending on the number of people)
Canoeing (1 hour, two people, Herceg Novi) – 10 €
Canoeing (all day, two people, St. Nicholas Island, Budva) – 30 €
Bathyskiff (30 minutes, Budva) – 10 €
Tourist attractions
There are many tourist attractions in Montenegro. Undoubtedly, it is worth taking such an opportunity as a cruise on the Bay of Kotor, during which you can enjoy not only beautiful views, but also many monuments, old churches, chapels and the ruins of the Spanish fortress. There are also small islets in the bay, which add a lot of charm to this charming place. While in Montenegro, it is definitely also worth visiting Budva and the walls surrounding its old town.
Admission to museums, galleries is usually cheap (rarely more than 5 euros). The exception is Kotor, which raises ticket prices to take advantage of the influx of tourists (admission to St. John's Fortress has almost doubled in two years). Organized trips or cruises are another matter. Unfortunately, the prices here are not very good. Most of the time we will visit churches for free. There are a few exceptions to this rule, such as the cathedral in Kotor or the Gospa church of Škrpjelj.
If we come to Montenegro without our own car, we can take advantage of trips offered by private tour companies. Most of these offers can be found in large cities such as Budva or Kotor. As a rule, prices are set in advance and trying to haggle will not work, but you can try to lower the price a little at Skadar Lake or Canyon.