Rest in Anapa in the summer of 2022. Prices, hotels, beaches
Anapa – climatic and balneological resort on the Black Sea coast. A popular family vacation spot with Russians. Beach holidays are especially popular here – the length of sandy beaches is 50 km. In Anapa mild Mediterranean climate, warm sea and beautiful coast!
At the resort go not only to rest, but also to improve their health. Staying here has a beneficial effect on health and well-being vacationers. Near Anapa located unique objects that can not be found in other regions – oyster and crocodile farm, the Lotus Valley, Nature Reserve Utrish.
Prices for holidays in Anapa in the summer of 2022
Anapa has a well-developed tourist infrastructure. You can find options for every budget. The average rates for recreation as of 2022:
Renting accommodation in the private sector – 400-700 rubles/night.
Staying at a guest house – 500-800 rubles/night.
Hotel room – 1500/3000 RUB/night.
Sanatorium treatment – from 2500 for a room.
Beach attractions/equipment rental – from 50 rubles for children and from 150 rubles for adults.
Water park – children's ticket costs 800 rubles, adults – 1200.
Dolphinarium – 850 rubles.
Aquarium – 750 rubles.
Meals – to eat in the dining room will cost on the average 250-300 rubles, in the cafe – 500-700, in a restaurant – 1500-2000.
The area near the quay is densely built up with hotel and public catering establishments. There is no lack of choice.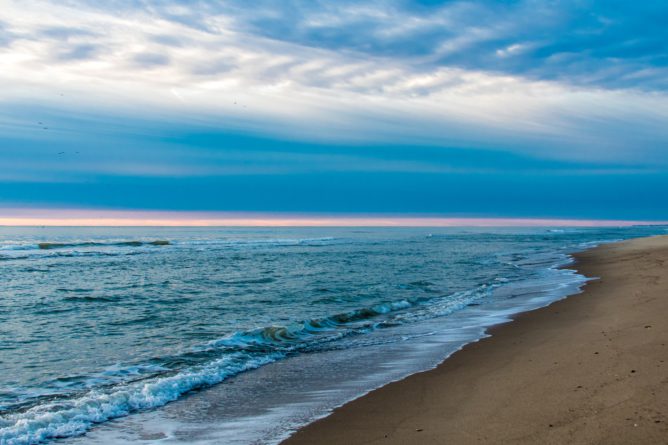 All inclusive tours
Travel agencies offer year-round tours to Anapa on an "all inclusive". The price depends on the duration of the trip, the level of the hotel and remoteness from the sea, seasonality, type of food. Vacation in high season for two adults will cost from 24 000 rubles for 7 nights. The prices are lower in May and June and start at 14 000 rubles. The most budget rest in the winter – the cost of tours starts from 10 000 r.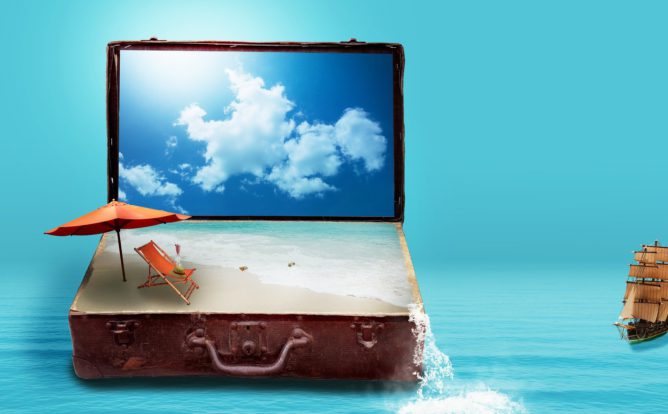 Hotels
Rest in hotels in Anapa depends on the category of the hotel and its distance from the sea. Average prices for daily accommodation for one person:
Frequently booked hotels:
Hotel De Paris – from 825 rubles.
Riviera-Club. Hotel & SPA 4* – from 6753 rubles
BETON BRUT All Inclusive & Spa Hotel in Miracleon – from 67 000 rub for a week tour for two from 1st to 8th of June.
Holiday Hotel "Vysoky Bereg" – from 31 800 rubles a week tour for two people from the 1st to the 8th of July. – From 34 300 rubles a week tour for two people from the 1st to the 8th of July.
Hotel Akropolis – from 31 500 rubles for a week tour for two persons from the 1st to the 8th of July.
According to the reviews of travelers at the hotels Utyosov, Alexandria and Capitan Sea Club.
We recommend choosing a hotel with the help of Hotellook, which searches through the major booking systems (Booking.com, Agoda.com, Hotels.com, Expedia) offering the best price.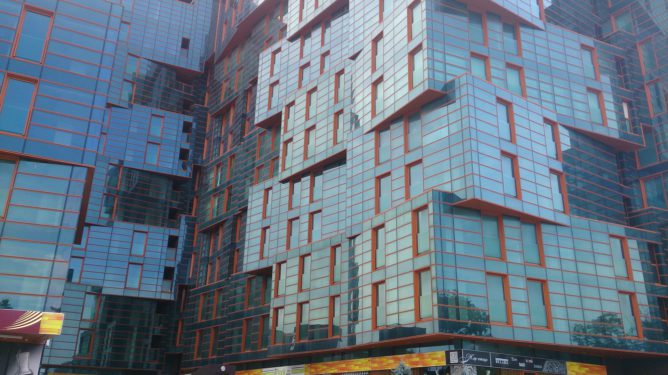 Sanatoria, resorts
Sanatorium "Malaya Bay" – located in the historic center of the city. Cape, on which stands the boarding house, surrounded by water on three sides. There is a special microclimate and clean ionized air. If you make an early booking the price of the room will be 1400 rubles in summer.
Sanatorium "Sail" is a resort area of Anapa. Features a well-developed infrastructure and a wide range of medical procedures. On the territory of the resort there is a hydrosulfuric lake and a mud volcano. The cost of living – from 2000 p. per day.
Sanatorium "Rodnik" is located in the city on the territory of coniferous and deciduous park. There are three springs of mineral water of natural origin, close in composition to the Dead Sea water. Ideal for recreation with children: near aquapark, oceanarium, dolphinarium. Prices start from 1700 rubles per day.
More resorts and boarding houses see Putyovka.com – thanks to their own quotas and direct contracts, the price of rooms are often lower than when booking directly.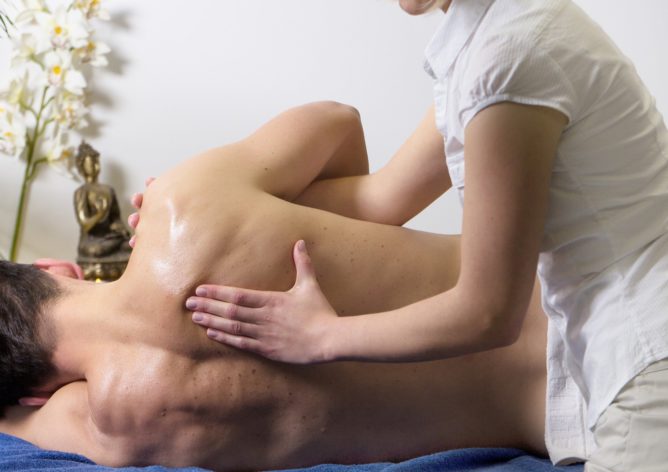 Private Sector, Leisure Bases
Private sector is traditionally popular with tourists: it allows them to choose an accommodation to their liking and to save a lot of money. Prices for summer rent start at an average of 500 rubles per night per person. Locals often rent out houses for the season with parking, a kitchen, and a barbecue area.
Many plots of land are equipped with swimming pools and arbours. Recreation centers are located in the suburbs of Anapa and focus on family vacations. The camping sites Slava (from 2,200 rubles), Stavropolye (from 1,150 rubles), Tulpan (from 4,500 rubles) are very popular with tourists.
For searching of low-cost options of camping we recommend Mir Turbaz – cottages, guest houses, eco-tourism.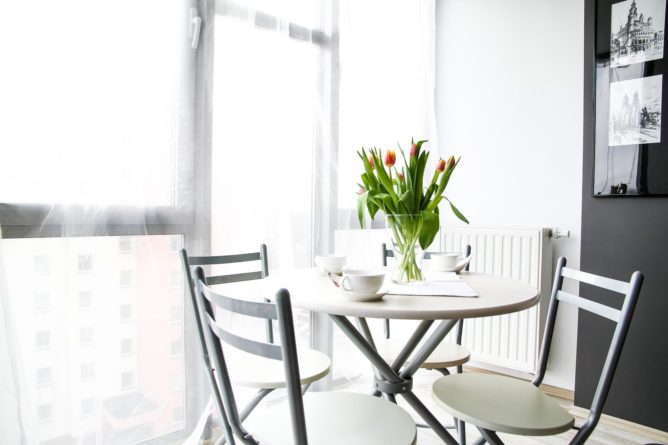 Apartments, apartments
In Anapa you can rent apartments or apartments for rent in all areas of the city. Near the seafront prices are traditionally high. In remote areas the rent is much cheaper. The main advantage is complete autonomy. Here vacationers can use the kitchen, refrigerator, washing machine and other appliances. If you come on vacation by your own car it won't be hard to get to the sea.
Before booking accommodation it is recommended to read reviews from previous guests as not all hosts are conscientious. You may do so on the site of the "Daily.ru", where you can also find the rating of the place of accommodation.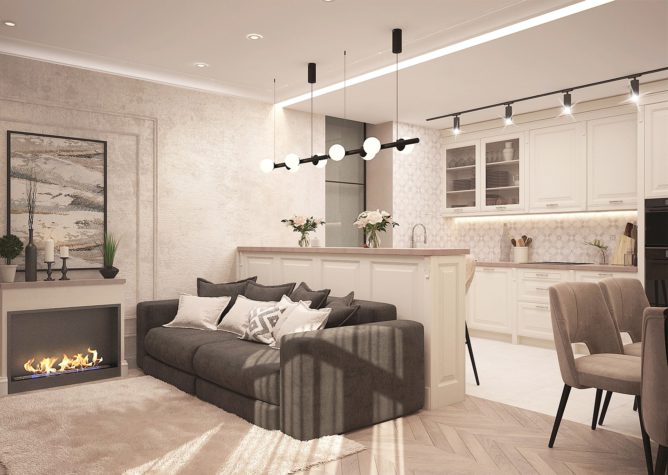 Inexpensive vacation in the summer.
Despite the fact that domestic resorts in the cost of recreation compete with the popular world destinations, here you can and should save money. The main ways:
Inexpensive rental housing – in Anapa there is a lot of competition from landlords and it is always possible to find an inexpensive apartment with good repair near the sea.
Your own kitchen – you do not need to eat in cafes and restaurants. You can cook yourself and buy products at the local market.
Free beaches – it's crowded and noisy, but the sea and the sun will bathe everything.
A good way to save money are sightseeing tours, which allow you to see everything without overpaying.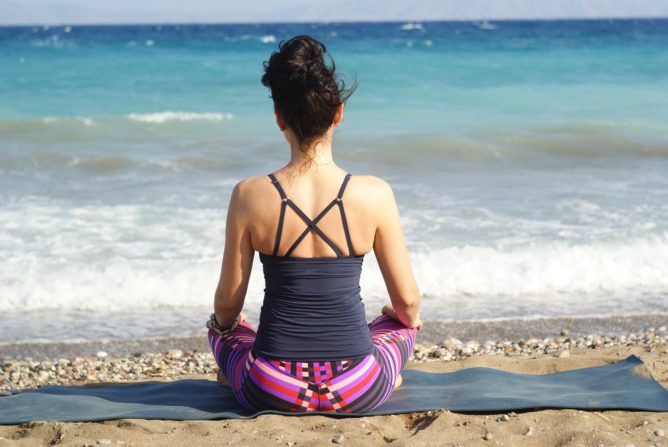 What to do, where to go in Anapa in the summer of 2022
In the city and its surroundings there are interesting sights that are worth seeing. On one of the capes stands the famous Anapa lighthouse, which was erected in the late 19th century.
In the center of the city park is divided "Walnut Grove". where grow walnut and Crimean pine, a large rose garden blooms. On Gorky pedestrian street is a large amusement park. In Anapa dolphinarium you can swim with dolphins and take memorable photos.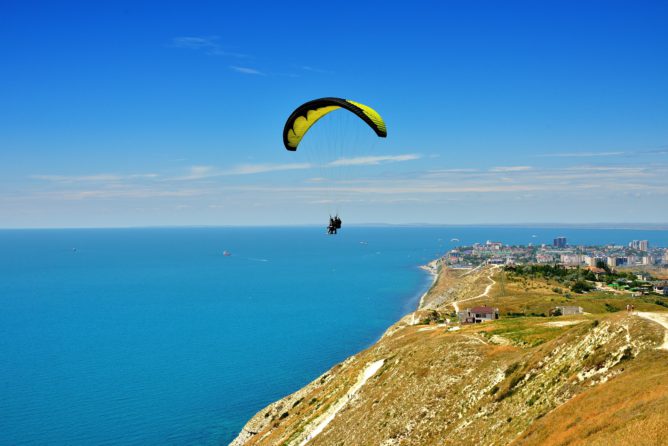 Excursions
Golden Ring of the Bosporan Kingdom – a route through the coastal towns of Krasnodar Krai, where the borders of the ancient state once passed. The program includes a tour to the archaeological sites and dishes of local cuisine with authentic recipes.
Museum-reserve "Gorgippia" – journey to the ancient Greek city that existed on the site of modern Anapa several thousand years ago.
Lotus Valley – the most beautiful place near Anapa. The opportunity to see the eastern flower in all its glory. Photo sessions and fun walks on the lake.
The reserve "Bolshoi Utrish" is a unique protected area, on the territory of which there are trees that are more than a thousand years old. 60 plant species are listed in the Red Book.
Pay attention to excursions from local Tripster.ru . Book without prepayment, guide rating from tourists.
Beaches
In Anapa sandy beaches with a gentle entrance to the water. The coast of the resort is ideal for recreation with children. The main recreation areas:
Central beach – the most popular and crowded. Developed beach infrastructure: amusement rides, amusement parks, inventory rentals.
Medicinal beach with inclusions of pebbles on the beach. The water contains a lot of algae, which produce a revitalizing effect.
Central beach "Vityazevo" is a modern recreation area in one of the best areas of Anapa.
"Vysokiy bereg" – beach area under the steep cliff. For connoisseurs of a secluded holiday. Pebble shore.
In Anapa is well developed beach infrastructure. Even on the beaches away from the center of the cafe, sun loungers for rent, attractions and entertainment.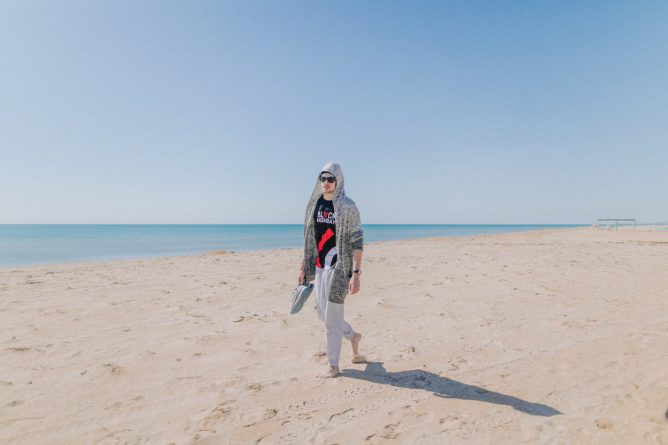 Rest with children in the summer of 2022
Anapa is one of the best places for holidays with children in Russia. Here is a mild climate, shallow sea and sandy beaches. In the city there are a lot of entertainment locales:
Anapa has amusement parks "Park 30th Anniversary of Victory" and "Sunny Island". Both children and adults will be interested in a trip to the ethnic villages – Armenian, African and Greek.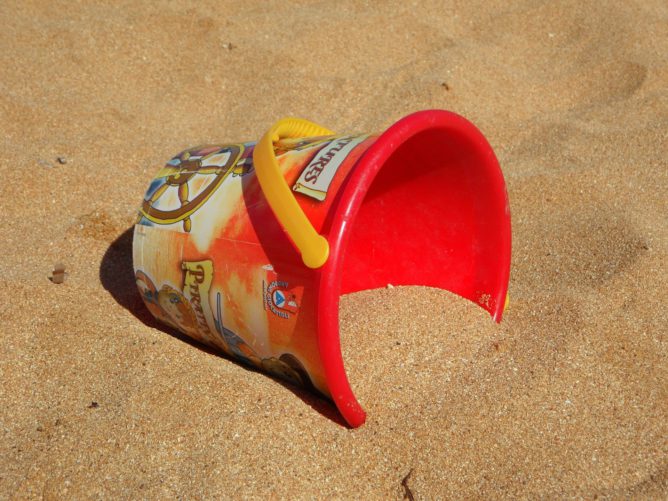 What to try
Black Sea mussels – grown in the reserve Bolshoi Utrish. Cook mollusks in local restaurants and cafes. You can buy fresh mussels at the market and cook your own.
Cherry plum is an exotic fruit, which grows in the southern latitudes. The taste of the fruit resembles cherries and pears at the same time. It can be eaten fresh, made into jam and marshmallow, added to meat dishes.
Local wine – there are many wineries in the area of Anapa, which produce local varieties of wine. Drinks from Gai Kodzor farm are very popular.
Smoked mullet is a legendary gastronomic brand of the Black Sea coast. Anapa restaurants serve delicious fish perfectly fried.
Krasnodar tea – grown in environmentally friendly areas of the region. Be sure to try a drink with herbal additives (rose hips, lime, sage, mint, chamomile).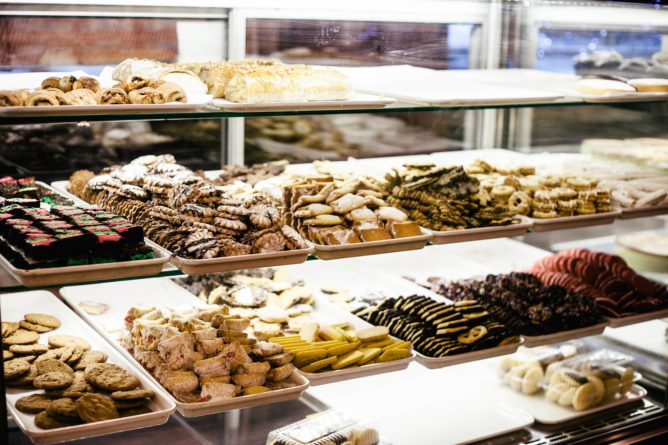 Weather in Anapa in summer
Anapa has a dry and hot Mediterranean climate. Here there is no excessive humidity, high temperatures are easily tolerated. Light sea breezes are refreshing and cool in the summer heat.
The swimming season lasts from mid June to early October. The highest water temperature is observed in August when the sea reaches +24ºС. The ideal time for a holiday is the end of summer. The sea is at its warmest, the fruits ripen, and the holidaymakers decrease.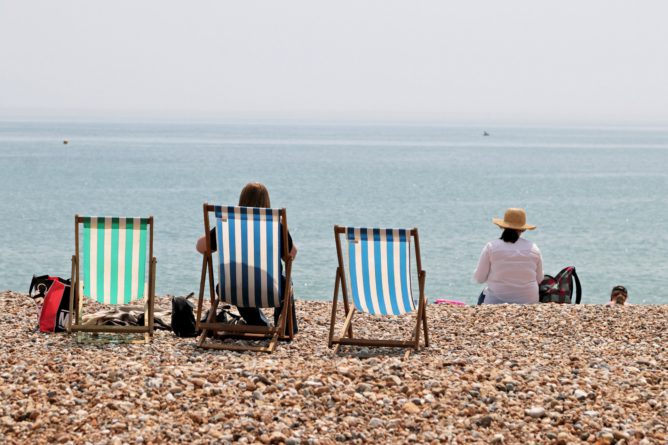 How to get there
By plane. Fly to Anapa from Moscow – 2.5 hours. From St. Petersburg – about three. From the airport in Vityazevo to the center of the resort is about 18 kilometers. You can take public transport or call a cab.
By train. The railway station is 12 kilometers from the center – near Krasniy Khutor and Verkhny Dzhemete. The train from Moscow takes a day and a half. From the northern capital – about two. You can get to the central area by shuttle or regular cab.
By car. The way to Anapa (1500 km) will take a day, including rests and stops. The most optimal route is via Krasnodar.
By bus. Anapa bus station takes commuter and intercity routes. The most popular routes are from southern cities. It is also possible to get from the capital, but the trip will be too tiring.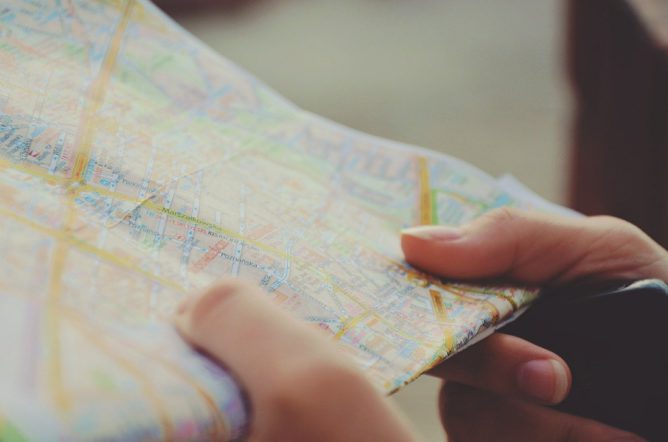 Reviews
The main advantages of vacationers include the Mediterranean climate, sandy beaches, warm and shallow sea. Anapa has a developed resort infrastructure: there are many guest houses and hotels for every taste, attractions, attractions, restaurants and canteens.
The main disadvantages – a large influx of holidaymakers in the peak season and blooming water. For many tourists the shallow water is a big disadvantage. To swim, you have to go far from the shore. On pebble beaches, the shore is high and deep, but to walk on the pebbles is quite uncomfortable. Crowded beaches, crowding and noise scare away many travelers who value peace and privacy.
Anapa prices 2022.
Service and prices in Anapa 2022 – one of the main issues that worries tourists who are going to relax on their native Black Sea shores. Based even on the approximate price, it is easier to compose a vacation program and calculate the budget, although, as with everything in this world – price tags at the resort are relative.
Hotels
Hotels in Anapa will offer a wide range of prices for accommodation in 2022. The cost affects the location of the institution relative to the sea and the center, area, infrastructure, comfort level and many other factors. On average rates are around 2000 rub per day for a standard room. In the first coastal line hotels charge 3000 rubles and more for a room. If you would like to have a suite, add another 2-3 thousand rubles to the price.
The most economical option – rent a room in the distance from the center of Anapa, prices are more modest and may find a room for 1400-1700r a day, and to the sea you can always get by shuttle bus.
Many hotels operate on an "all inclusive". Depending on what is included, depends on the price. You can have a rest at a hotel with meals and modest infrastructure for about 2,500-3,000 rubles. And for a resort paradise with saunas, spas, restaurants and other elements of pleasure will cost at least 5000-6000r per day of bliss.
Guest houses
Prices in Anapa boarding houses differ little from hotels and rates start from 2000r, but if you want you can find a suitable option for 1700-1800r. There are also luxury proposals with pools, bars, private beach, sports facilities and many additional services. You will have to pay not less than 3000r. for the rest in such a place.
The average cost of a stay at a sanatorium is 2500-4500r, but the treatment is paid separately. The final price depends on the complexity of the treatment and the wellness program. Some establishments offer accommodation with already included treatment, here prices start from 6000 and can reach 15000-25000r per day.
Private Sector
Much more democratic private sector resort of Anapa, rest, prices in the season 2022 and the conditions here will suit tourists of all types.
So, for 1000-1200r a day you can remove the nice apartment with all amenities and appliances.
If you pay 1500-2000r per day you can count on a room or apartment in a guest house near the sea, you can book such accommodation here. Often, the price includes meals and elements of infrastructure.
Renting a cottage in Anapa costs from about 3000r if by a cottage we mean a modest little house. For modern comfortable cottage have to pay not less than 4000r, and if it's even near the sea, and 6000-9000r. This variant will suit large groups and will be reasonably priced per person. You can rent a house here.
But the cheapest way to rent an apartment in Anapa is not by the day but by the month. You will rent a one-room apartment in the center of Anapa for 10000-15000r per month. Although for 15000r you can also apply for a "two-shkushka". On the outskirts or in the suburbs, you can rent an apartment for 7500-8000r.
If you are going to the sea with a dog, then you should be prepared to pay extra for the pet.
The cost of accommodation is predicted to increase this summer, as only domestic resorts are available for tourists because of the pandemic. You can save money by booking early.
Transport
The most popular transportation in Anapa is shuttle buses. Within the city, the fare in Anapa is 15 rubles, for out-of-town points there are special rates. You can get to Vityazevo for 40 rubles, to Dzhemete – for 24 rubles, in Sukko bus will take you for 36 rubles. On average a trip to Anapa will cost 30-50 rubles one way.
Cab ride within the city costs 120 rubles, you can rent a cab with hourly pay, with active travel it is cheaper. You can get to Dzhemete for 300-350 rubles, to Vityazevo – 400 rubles, and to the Tonnelnaya station – 700 rubles. To neighboring resorts – Gelendzhik, Sochi, Adler, Abrau-Dyurso, if you get from the town of Anapa, prices range from several hundred to thousands of rubles.
Food and nutrition
Despite the popularity of the resort, prices in Anapa for products differ little from the average prices in Russia.
Bread here is around 20-25 rubles, sausages and sausage products – 180-250r per kilo.
Kilos of pork can be purchased for 250 rubles, beef – from 300 rubles per kg.
Cookies and sweets – 100-200r/kg.
Tomatoes, cucumbers – 60-100r/kg.
Prices for fruits and vegetables depend on the season. In Anapa there is an unspoken rule – the closer to the sea and tourist areas – the more expensive. At the market is better to come in the middle of the day, when there is a "season of discounts" – sellers at the end of the day slash prices and are more compliant.
If funds allow, you can eat in cafes and restaurants. The average bill in the cafe is 1000-1200r per person, if you want you can get even in 500r. In restaurants you will have to leave not less than 2000r and that is by the most conservative estimate.
Portion of potatoes (boiled, fried, fries) costs about 130r.
Fishing platter and cold fish appetizers – starting from 250R.
Seafood dishes: 250-400r, but you can also find some delicacies for 800-1000r and more.
Cheese platter (brie, dor-blue, parmesan, hollandaise etc.) – from 300r.
Pizza – 320-500r depending on size and toppings.
Meat steaks – 500r, shashlik – from 250r, turkey/duck steak – from 350r.
Salads are from 170 to 300r.
Standard business lunch at the resort cafe – 250r.
A cup of coffee 100-150r.
Prices for wine start from 150-500r per bottle; elite imported drinks cost the same but by the glass.
Entertainment
The choice of entertainment is huge, and democratic prices in Anapa can fully rest and active tourists, and fans of quiet leisure.
The cost of a ticket to the water park (Golden Beach, Olympia, Tiki-Tak) for an adult is 1300r, children's ticket – 600-700r.
You can also go for a ride on a quad bike – for 2,5 hours you will have to pay 1200 rubles per person. For the same money you can visit African village, Circassian aul or Cossack village – popular ethnographic tours.
To go to the movies in Anapa costs 170-320r.
Tourists with children should visit the local dolphinarium, the ticket price is only 500r or the oceanarium (350r) and of course the penguinarium (350r). You can take a ride on the Ferris wheel (200r) or have fun at Luna Park (100-200r per attraction).
Offers recreation Anapa, whose prices are not only biting, but also affordable to all guests. This bike rental (500 rub per day), sports and tourist equipment rental (300-500r), diving – from 2000r per dive, sea fishing and boat trips – from 600r, horseback riding – from 400r per hour.
You can order an excursion to the iconic places of the region and its neighboring regions. For example, to go to Abkhazia for 2500-3000r, the valley of the river Pshady – cost about 1500r, to visit the safari park in Gelendzhik, which will cost 2000r.
In general, the prices in Anapa for entertainment and recreation are quite affordable and allow you to spend time with taste and pleasure.