Food in Kemer: what to try and how much does it cost
Almost all year round, this popular Turkish resort pleases with a riot of colors, emerald greenery and bright sunshine. Kemer attracts tourists not only with its luxurious hotels, but also with its cultural heritage, rich excursions, noisy discos and entertainment centers, as well as the opportunity to get acquainted with the Turkish cuisine.
Holidays in Turkey are new experiences and familiarity with the customs of the east, and what better way to learn the local culture than the traditional cuisine?
In our article, we will tell you what to try in Kemer, as well as what the prices at local markets, supermarkets, cafes and restaurants are worth counting on.
Content:

What to try in Kemer
Turkish national cuisine absorbed the best recipes of many nations and is a harmonious combination of Arab, Mediterranean and Balkan culinary traditions.
National food in Turkey is a whole philosophy, which implies cooking, serving, and serving dishes. The main ingredients are meat, vegetables and seafood. Olive oil, nuts, various herbs and spices are added to the dishes. Here is a brief list of the best things to try in Kemer:
Balik ekmek – fish grilled and wrapped together with vegetables in a flatbread or pita bread.
Iskender Kebab – slices of tender lamb fried with onions, placed on slices of bread and topped with tomato sauce and butter. Iskender Kebab is served with yogurt or kefir sauce.
Shish kebab is a Turkish version of shish kebab, which is usually fried together with peppers and tomatoes.
Lahmajun – Turkish-style pizza. Thinly rolled dough or ready-made flatbread is used as a base. The base is smeared with sauce and toppings are added. Sometimes the lahmajun is rolled into a tube before serving.
Ichli kefte are meat patties in a bulgur shell. As a rule, parsley and nuts are added to the filling.
Kuzu tandir – lamb stewed in a tandoor.
Sarma – a dish with a filling of meat and rice wrapped in vine leaves.
Dolma – any stuffed zucchini, tomatoes, or eggplants. As a rule, rice and minced mutton are used for stuffing.
Chorbas. In Turkey, delicate and thick creamy soups are especially revered. The most popular are lentil, tomato and "tarkhana". Be sure to try at least one of them.
Fish dishes . On the Mediterranean coast, do not miss the opportunity to appreciate the taste of fish and seafood dishes that all cafes and restaurants in Kemer offer in their menus.
Baklava is a popular oriental pastry known far beyond the borders of Turkey. It is a thin sheet of puff pastry with nuts and honey.
Simit – a famous Turkish bagel with sesame seeds. In Kemer, it is cooked according to a special recipe, it is soft, sweet, and goes perfectly with coffee.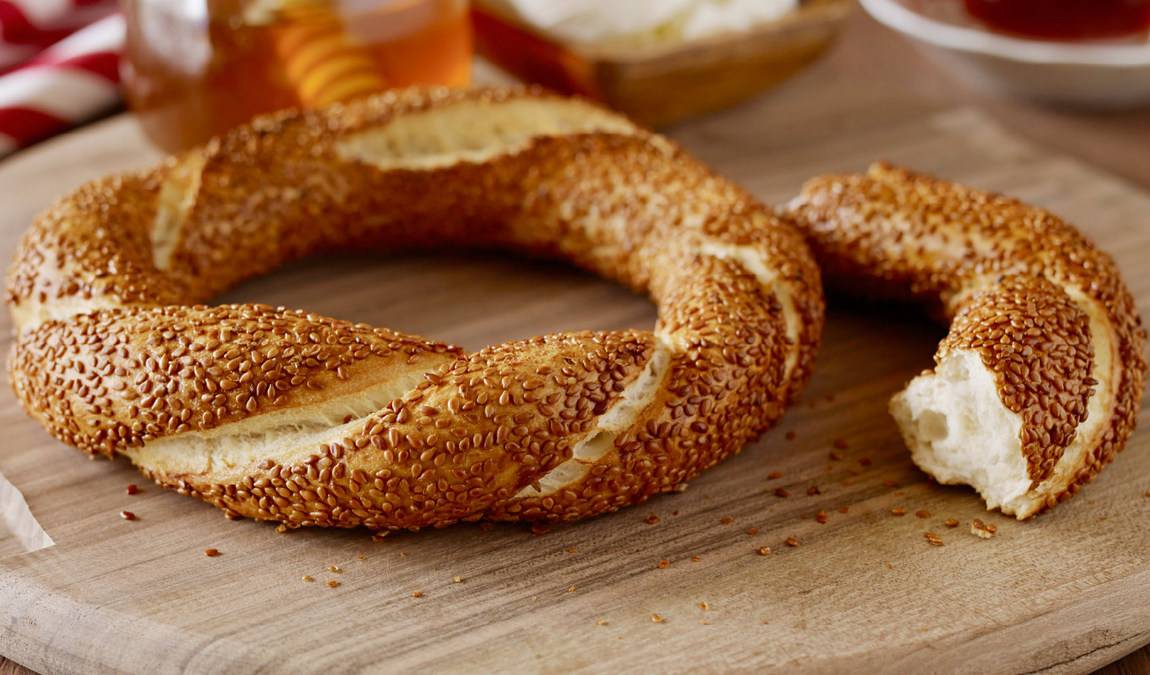 Prices in cafes and restaurants
The main income of the local population is tourism, so do not count on the low prices typical of other small resort towns and villages. Some travelers point out that the prices of food in Kemer in the season even higher than in Istanbul or Antalya.
However, holidays in Kemer are, as a rule, all-inclusive accommodation and meals.
Travelers prefer to sunbathe on beaches, go on excursions, and eat at hotels. Sometimes you can go outside the hotel to buy souvenirs or clothes in the local shops, and at the same time stop by one of the local restaurants to try traditional dishes.
If you want to eat well and save money, you should choose places farther from the waterfront.
The national currency in Turkey is the Turkish lira, but in many souvenir shops and cafes accept euros and dollars.
Prices in cafes and restaurants in Kemer 2022
Kemer is a resort town, where almost all cafes and restaurants are designed for visitors.
We propose to understand how much it costs for lunch or dinner at local establishments. Let's start our review with the fashionable restaurants located on the waterfront, in the lively tourist area. So, here are the prices in Kemer restaurants:
Shrimp (4 pieces) – 55 lira;
Kebabs – from 50 liras;
Chorbas from 25 liras;
Salads – from 30 liras;
Grilled royal shrimps – 65 liras;
Grilled calamari – 45 liras;
grilled octopus – 105 liras
mussels in cream sauce – 40 liras;
a big plate of seafood – 145 liras
Lamb steak – 70 liras.
The farther from the seafront, the lower the prices in the Kemer cafes. To give you an example here are a few items from the menu of a cafe:
Omelette with mushrooms – 19 liras;
Seafood soup – 24 lira
Tomato soup – 16 lira
Fried mussels – 26 lira;
Grilled squid – 25 liras;
lamb steak – 45 liras;
Beef Stroganoff (portion for two people) – 94 liras;
lobsters (100 g) – 48 liras
chicken casserole – 32 lira;
shish kebab – 40 liras
spaghetti "Bolognese" – 28 lira
seafood pizza – 30 lira
coffee – 10 lira
Latte – 12 liras.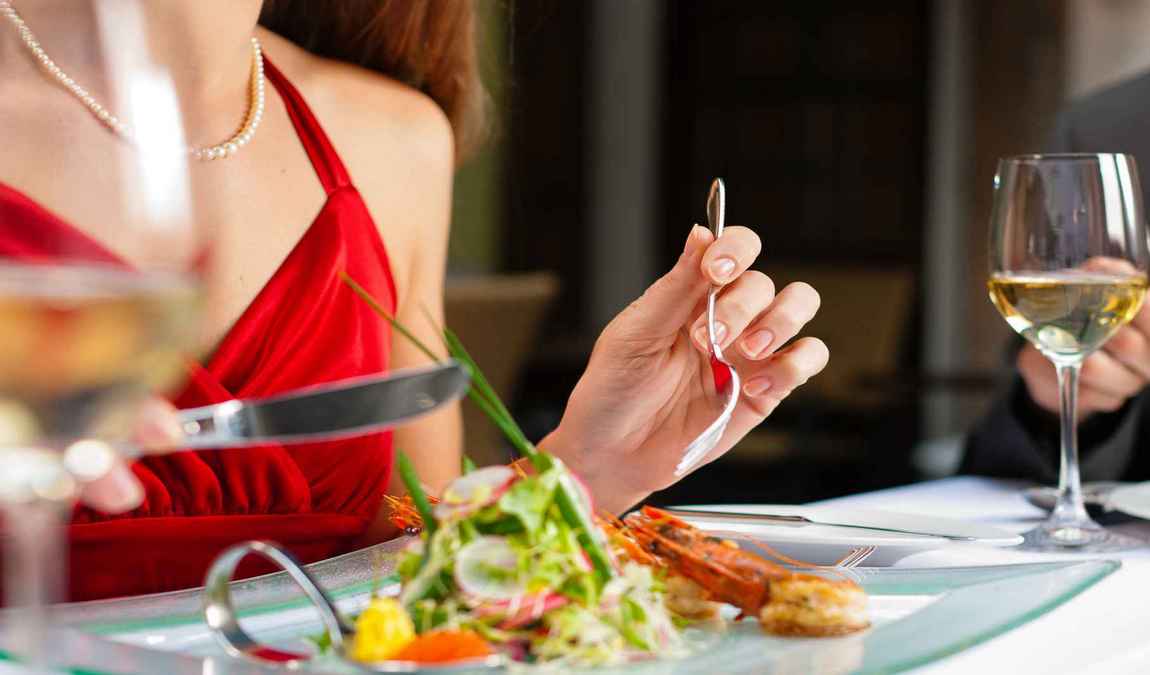 Street food and fast food
Street food in Kemer is as popular as the traditional meals at cafes and restaurants.
Stalls and tents are everywhere, but locals prefer kebab houses. Here's a small overview of the prices of a popular Kemer kebab shop, which is notable for its democratic prices and good service:
soup – 6 liras;
omelet – 10 liras;
grilled chicken wings, 17 liras;
doner – 13 liras;
adana kebab – 18 liras;
Margarita pizza – 15 liras;
lahmajun – 15 liras;
ayran, 1 lira.
If you come with children, be sure to look for a place that sells ice cream. It is called "dondurma" in Turkish. Sellers make a real show of cooking this delicacy, which really amuses the tourists.
On the streets of Kemer you can try delicious pastries and desserts:
Gezleme – from 4 liras;
Borek – 6 liras;
Balik ekmek – from 10 liras;
Kebabs – from 7 liras;
Ice cream – from 6 liras.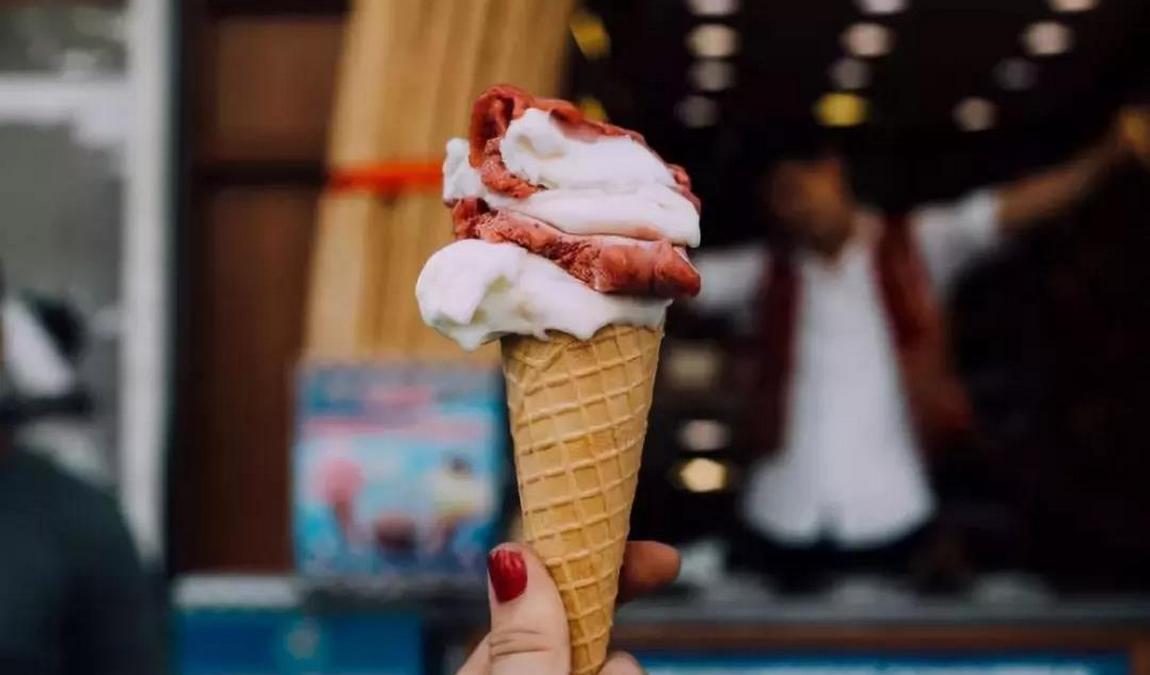 Prices for food in Kemer
The most budget option for food on vacation is self-cooking. Some travelers rent apartments with a kitchen and buy products in stores and markets. Prices for food in chain supermarkets are exactly the same as in the rest of the country.
Over the past few years, life in Turkey has become much more expensive, the cost of food and other products tends to the average European.
Food prices in Kemer 2022
In this section we offer you to find out how much groceries cost in Kemer. For this purpose we have written out the prices from the Carrefour supermarket website https://www.carrefoursa.com/tr.
| Name | Quantity | Price, lira |
| --- | --- | --- |
| Lemon | 1 kg | 6 |
| Bananas | 1 kg | 24 |
| Oranges | 1 kg | 6,78 |
| Grapefruit | 1 kg | 3,99 |
| Mandarins | 1 kg | 8,99 |
| Apples | 1 kg | From 6,50 |
| Pears | 1 kg | From 7,95 |
| Kiwis | 1 kg | From 10 |
| Pomegranate | 1 kg | 11,99 |
| Pineapple | 1 kg | 13,95 |
| Potatoes | 1 kg | 4,99 |
| Garlic | 250 г | 8,9 |
| Onions | 1 kg | 3,99 |
| Eggplants | 1 kg | 14,99 |
| Champignons | 1 kg | 6,49 |
| Cucumbers | 1 kg | 19,99 |
| Iceberg lettuce | 1 pc. | 5,49 |
| Carrots | 1 kg | 3,29 |
| Cabbage | 1 kg | 1,89 |
| Broccoli | 1 kg | 8,95 |
| Shrimps | 1 kg | 40 |
| Herring fillet | 1 kg | 36,9 |
| Salmon fillet | 1 kg | 89,9 |
| Seabass | 1 kg | 35 |
| Lamb | 1 kg | 71,9 |
| Lamb steak | 1 kg | 82,9 |
| Ground beef | 1 kg | 44,9 |
| Beefsteak | 1 kg | 59,9 |
| Chicken (carcass) | 1 kg | 8,9 |
| Chicken legs | 1 kg | 12,9 |
| Chicken fillet | 1 kg | 17,9 |
| Milk | 1 л | 3,99 |
| Cheddar cheese | 1 kg | 56,9 |
| Cream cheese | 0,5 kg | 18,95 |
| Butter | 250 г | 13,5 |
| Eggs | 10 pcs. | 7,15 |
| Bread | 1 loaf | 2 |
| Sugar | 1 kg | 4,95 |
| Rice | 1 kg | 5,95 |
| Pasta | 1 kg | 5,6 |
| vegetable oil | 1 л | 8,6 |
| Olive oil | 1 л | 34 |
Supermarkets, stores, markets
As in all spa towns, the highest prices in small stores in tourist areas or boutiques in hotels. But in large chain supermarkets you will be pleasantly surprised by the cost of products. The prices for food here are quite reasonable.
Migros , Carrefour and Bim are the most popular supermarkets. However, the most affordable one is Bim. In this supermarket products are sometimes 30% cheaper than in other stores. Migros and Carrefour are characterized by a wider range of products. They also constantly hold various promotions.
In supermarkets you can find all the usual foods, but for fresh fruits and vegetables is better to go to the market. In Kemer bazaars work on certain days of the week.
The main food market of the resort works on Mondays on Ataturk Boulevard. It sells food produced by local farms.
Health officials regularly check the quality of the goods, so you can offer the fruit and vegetables you buy to your little travelers without fear. This market sells the most diverse and fresh seafood in Kemer.
On Tuesdays there is also a clothing market with textiles, shoes, souvenirs as well as sweets, nuts and spices.
The bazaar in Chamyuva, on the outskirts of Kemer, is open on Wednesdays. Although smaller in size than the main market, it is still a popular tourist attraction.
The Western Market is located in Aslanbucak district and is open on Fridays. Locals say it is the cheapest bazaar in the region.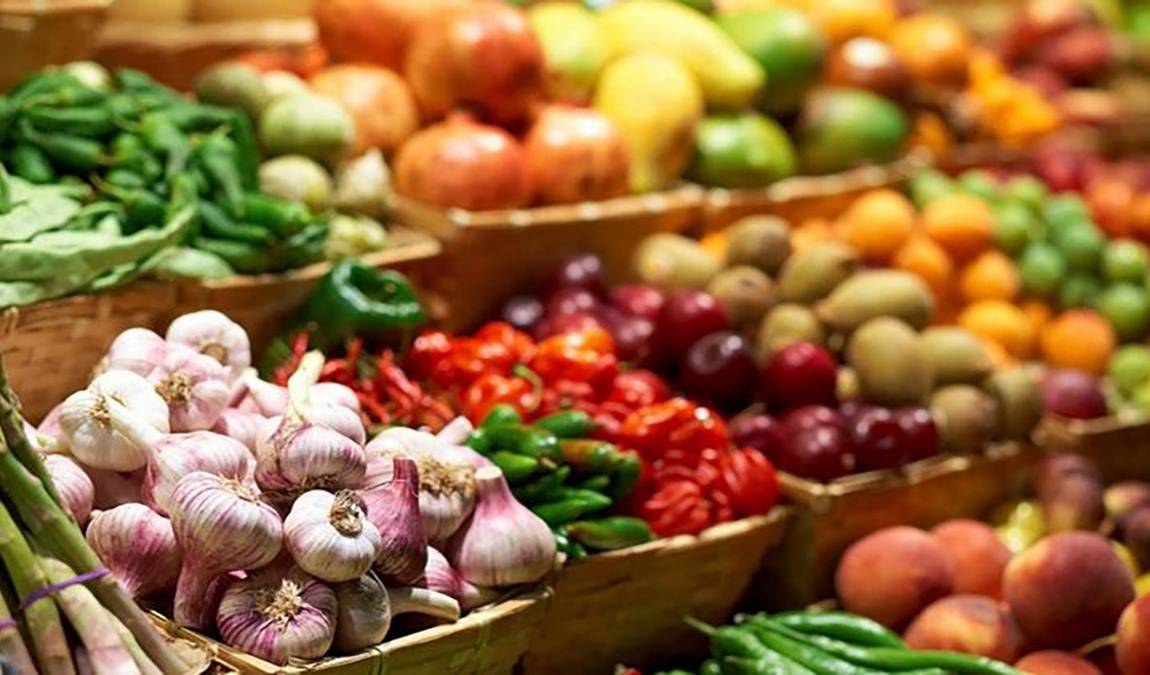 Meals in Kemer Hotels
Undeniable advantage, which makes tourists with children choose Turkish hotels, is a delicious and varied food.
Most hotels of Kemer operate on an "all inclusive" system. Choosing a hotel that operates on this concept, you can fully enjoy your rest and do not think about where and what to eat.
As a rule, all inclusive includes three meals a day, organized in buffet style, as well as snacks, alcoholic and non-alcoholic beverages during the day.
Variety of food, fruit and pastries depends on the class of the hotel and its policy, so you should study recent reviews of tourists at the stage of choice.
Budget hotels are not noted for special culinary delights, but in the restaurants of Kemer four- and five-star hotels the number and design of dishes boggles the eyes.
As a rule, more expensive hotels always have a few varieties of soups, side dishes, salads, meat and fish dishes. In the morning offer muesli, cereal with milk and cereal porridge. Even if the child is not distinguished by an excellent appetite, after a few days, he is sure to pick up his favorite dishes. Babies usually enjoy local pastries and fruits.
Some hotels offer this service, such as cooking to order. If a child needs any special dishes, the chefs will prepare them.
Note that most Turkish hotels offer only powdered drinks. Freshes and natural juices are found only in good "five" hotels.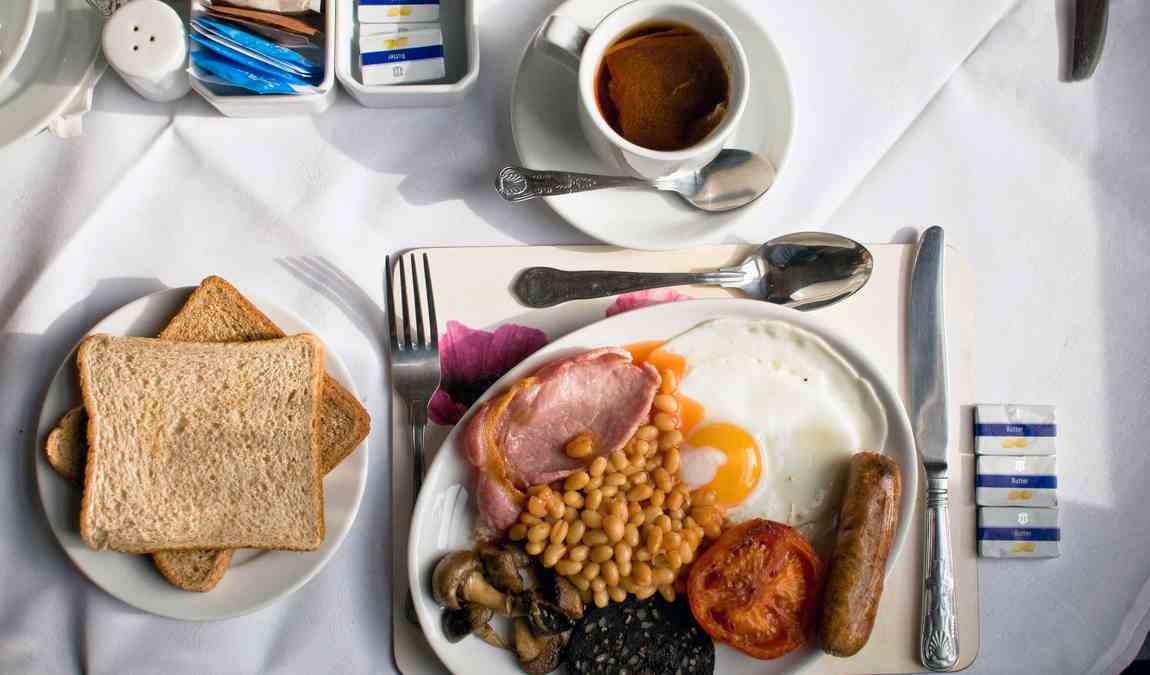 Baby food
Tourists who bought a package tour to a proven four- or five-star all-inclusive hotel have nothing to worry about: a huge variety of dishes is waiting for them in the restaurant at the hotel.
Feeding children, who already eat together with adults, is not a problem. Many local cafes and restaurants offer special children's menus.
But if children's or diet menus are not represented, every institution will find dishes that young tourists will love.
Offer soups, kebabs, doner, lahmajun or pastries. Of course, don't miss the opportunity to delight the kids with delicious seasonal fruits.
For babies in supermarkets and pharmacies in the resort sell porridges, mixtures and purees of all known manufacturers of baby food. Therefore, a reserve of baby food should be taken only for the first time, or if the child needs a special diet.
For our article we have prepared a table with the prices of baby food in Kemer.
| Name | Quantity | Price, lira |
| --- | --- | --- |
| Hipp fruit puree | 125 г | 6,95 |
| Milupa fruit puree | 125 г | 5,45 |
| Cookies | 800 г | 9,50 |
| Milk rice porridge Hipp | 200 г | 19,95 |
| Rice pudding Hero | 120 г | 2,45 |
| Belac formula | 800 г | 98,95 |
| Humana formula | 800 г | 122 |
Advice for parents
To make sure you have a comfortable and relaxing holiday, here are some tips:
Check the bill before paying in cafes and restaurants.
Prices in Kemer for tourists are very inflated, so do not hesitate to haggle.
The portions in restaurants are of an impressive size, one portion is enough for two people.
Sometimes in catering establishments they serve free salad, sauce, tea or snacks. Make sure you ask the waiter if what you are served without ordering is included in the bill.
Do not try to find special baby cottage cheese or yogurt in the stores, they do not exist. Dairy products in Kemer are excellent for baby food.
Tap water in Turkey is considered suitable for drinking. But for your safety and peace of mind, it is desirable to buy drinking water in supermarkets.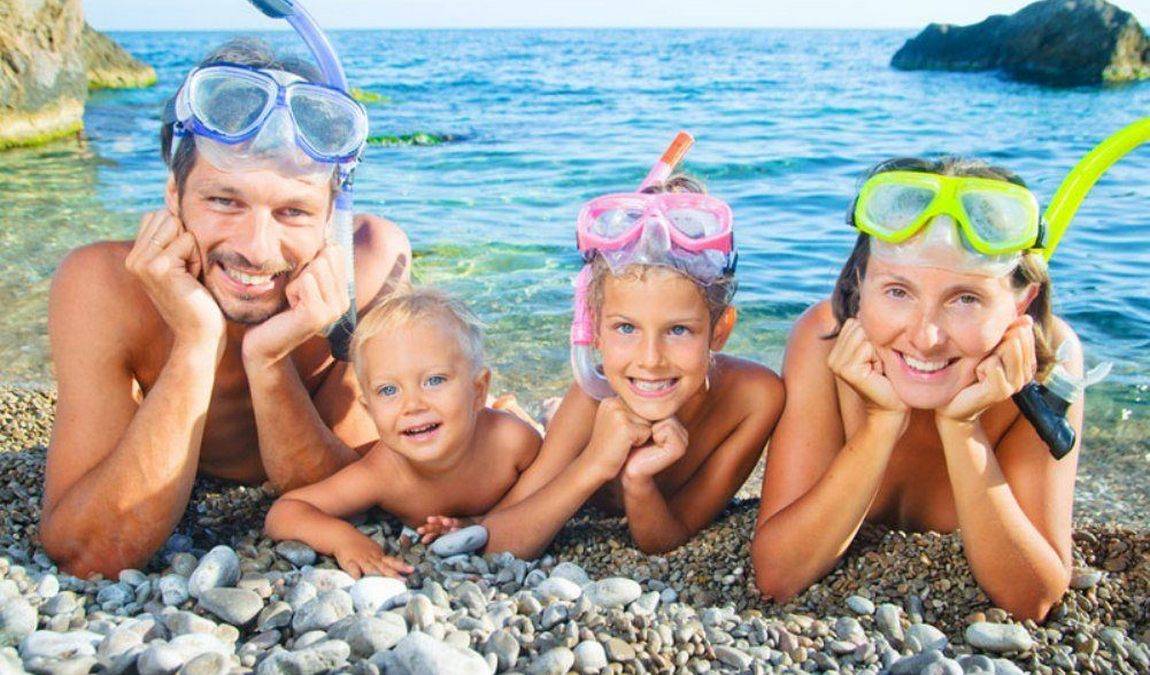 The best restaurants in Kemer
The resort town of Kemer is fully oriented to tourists, especially families with children. There are many establishments where a children's room or playground is equipped, often little visitors are entertained by animators, while parents enjoy a pleasant holiday.
Based on the reviews of experienced travelers, we have prepared a small list of the best restaurants in Kemer. We offer you a small review.
Pastanesi cafe-confectionery . An institution with a huge selection of sweets and desserts. Affordable prices, beautiful decoration and a fabulous atmosphere.
Monte Kemer . A nice and cozy restaurant, where the menu presents national dishes and rare seafood delicacies. For children there is a playground on site.
Leon is a steakhouse where cheerfulness and hospitality always prevail, the waiters show tricks and jokes. This place is valued for its varied menu, pleasant music and fast service.
More Coffees Pizza & Burger House is a café that makes the most delicious cheeseburgers in the resort. In addition, the menu offers about a dozen varieties of coffee, as well as pizza, salads and amazing sweets.
We will be glad if you helped to understand the intricacies of the local cuisine, find out how much it costs to eat in Kemer, and roughly calculate your expenses on food.
Kidpassage offers a closer acquaintance with the resort and read the article about what you can do for your children: "5 best entertainments for kids in Kemer". We wish you lots of great experiences!
An overview of prices in Kemer.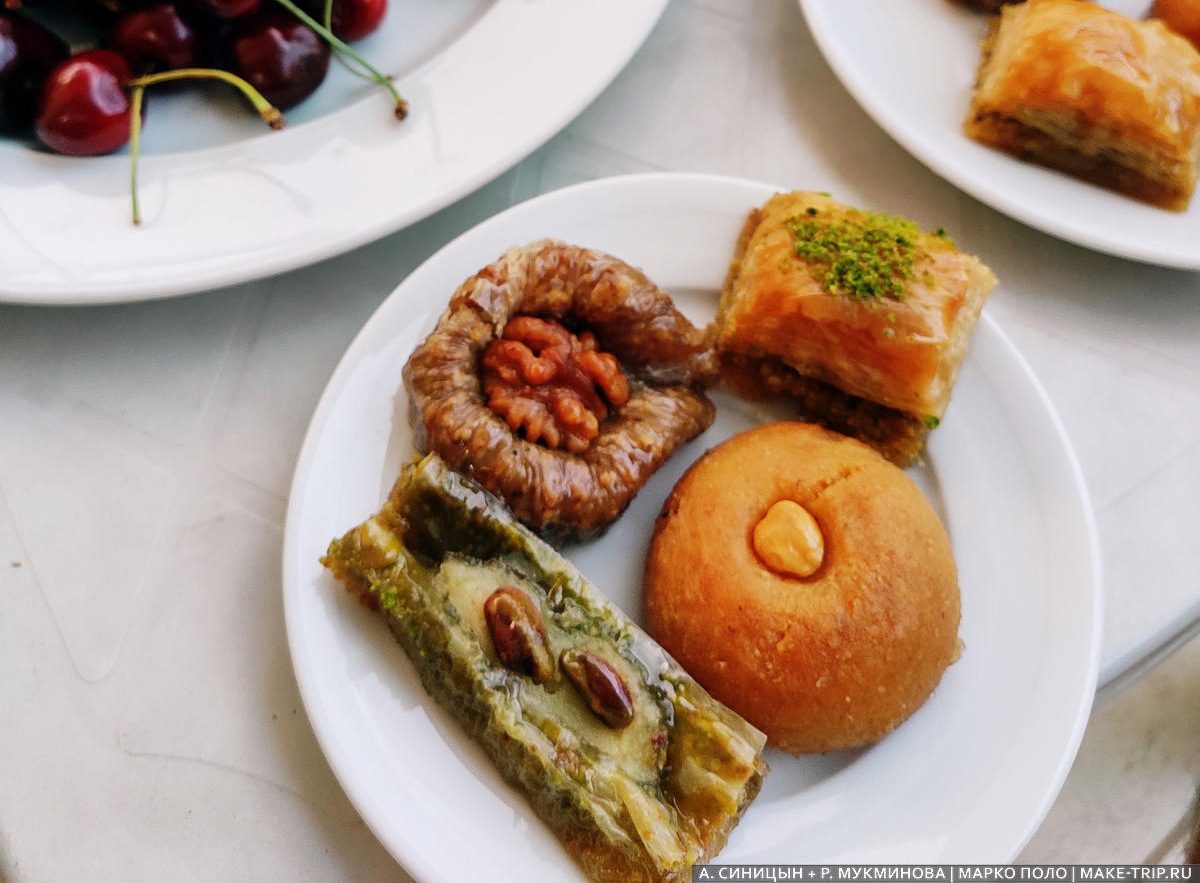 We tell you what the prices in Kemer in 2022 – for food in cafes and restaurants, products in stores. How much do excursions in Kemer and transport rental cost. Our expenses on vacation. Find out how much money to take in Kemer.
Search for last minute tours at Level.Travel and Travellata services, they will find the best deals among different tour operators. Want to save your money? Explore our 7 rules for buying tours online.
Content:
Food prices in Kemer in cafes and restaurants – 2022
We deliberately refused all inclusive – this type of meal doesn't serve national cuisine, and we love Turkish food. We thought we would enjoy cheap and delicious food. But no, here we were wrong: the prices for food in Kemer are almost twice higher than in Istanbul or Antalya. And the portion size and charging for salad, bread and water can also offend – you can't do that, it's against the rules! So, friends, either take a hotel with food, or be prepared to splurge a little.
The village is small and lives only for tourism, so the facilities for the locals here are a dime a dozen. We did not eat in cafes and restaurants on Ataturk Boulevard and the seafront – they are expensive. For example, at Casa de Flor, a European restaurant, shrimp 4 costs ₺55 ₺. Kebabs are no lower than 40-50 ₺! And in the seafood restaurant Pushkin on the Kemer seafront, the prices are exorbitant – sometimes you can find the same dishes cheaper in Greece:
soups 20-34 ₺;
salads 25-40 ₺;
grilled shrimp 65 ₺;
grilled calamari 41 ₺;
grilled octopus 108 ₺;
grilled mussels 38 ₺;
dorado/seabass 44 ₺;
seafood on a platter (2 servings) – 296 ₺;
steaks 68-78 ₺.
Our lunch at the cafe is ₺60 ₺ for two. They bring a free plate of salad, tortillas and two bottles of water to the main course. A typical lunch consists of kebabs, salad, flatbreads, and tea.
Where to eat cheap in Kemer
Despite the unexpectedly high prices of food in Kemer we did not go hungry and found a place for locals, where they even hardly speak English. Prices there are low, our average bill was ₺ 55-65 for two people (600-700 rubles). Here are the addresses:
Afiyet Olsun. And a couple more kebab houses next door on Deniz Cd. Go past the go-kart track, the market, and the stadium and you're on the right. Kebabs from 20 ₺, soups 8-15 ₺, prawns/calamari 25 ₺, shawarma 7-12 ₺. Coordinates: 36.598814, 30.567521.
Kemer Pastanesi. Divinely delicious café and pastry shop. A hearty Turkish breakfast meses of several appetizers costs 15-20 ₺ – enough for two. We had a breakfast there with coffee and meatballs for ₺28 ₺ for two. And the desserts and baklava are amazing! You can buy them by the piece. We paid 25 ₺ for eight different kinds of baklava. Address: Yeni mahalle, Lise Cd. No:4.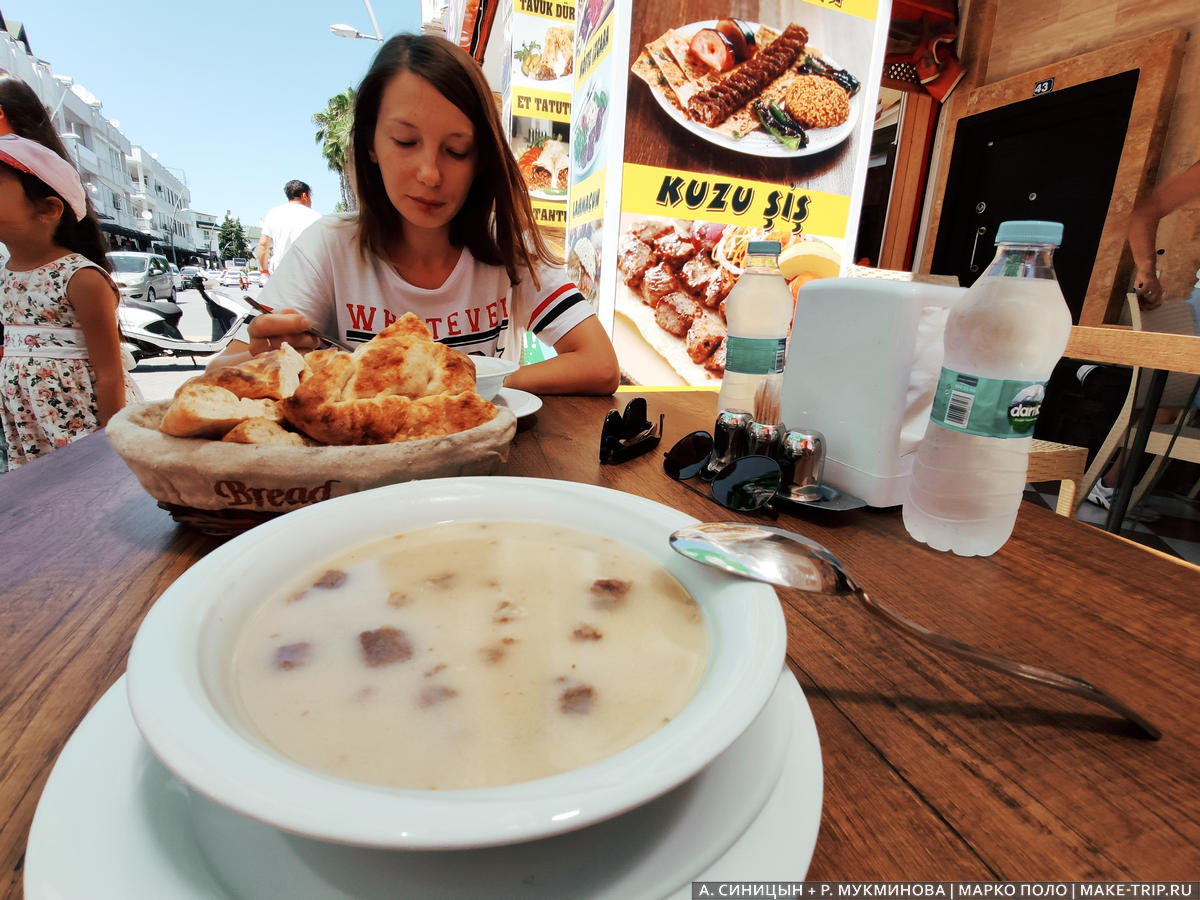 Lunch at Afiyet Olsun Kebab Hall. There you can try traditional Turkish soups and inexpensive seafood.
If you rent a car, you can have a good and inexpensive meal at roadside cafes. So we unexpectedly discovered the world of Turkish "shepherd's" breakfast at Çobanın Yeri restaurant on our way to Olympos. Breakfast cost ₺ 20, we took one for two. There were so many snacks that there would have been enough for three!
Turkish breakfast for 20 ₺: flatbread, tahin, vegetables, olives, homemade butter, several kinds of jams and cheeses. It's delicious beyond belief!
Food Prices in Kemer – 2022
During our vacation in Kemer we were frequent guests in the supermarkets Migros and Carrefour. We bought there mostly fruit and berries, although, according to the reviews of tourists, the market has the lowest prices for food. We never got there. Go to the market, it's open every week on Monday or Tuesday.
Here is what we bought in the stores in Kemer. Prices for groceries, fruits and berries:
| | |
| --- | --- |
| red cherries (kg) | from 9 ₺ |
| strawberries (kg) | from 15 ₺ |
| Japanese peaches (kg) | 9 ₺ |
| honey apricots (0.5 kg) | 5,25 ₺ |
| watermelon (kg) | from 1.95 ₺ |
| Dessert with chicken breast kazandibi (piece) | 2,45 ₺ |
| Milk pudding with rice sutlach (piece) | 2,45 ₺ |
| iced tea in different flavors fuse tea (330 ml) | 2,5 ₺ |
| ayran (300 ml) | 1,75 ₺ |
| Cappy orange juice (1 liter) | from 8.5 ₺ |
| water (1.5 l) | from 0.9 ₺ |
| apple tea in bags | 5,75 ₺ |
| 100% dondurma (ice cream, 500 g) | from 13,5 ₺ |
| Turkish wines | 40-50 ₺ |
| imported wines | from 50 ₺ |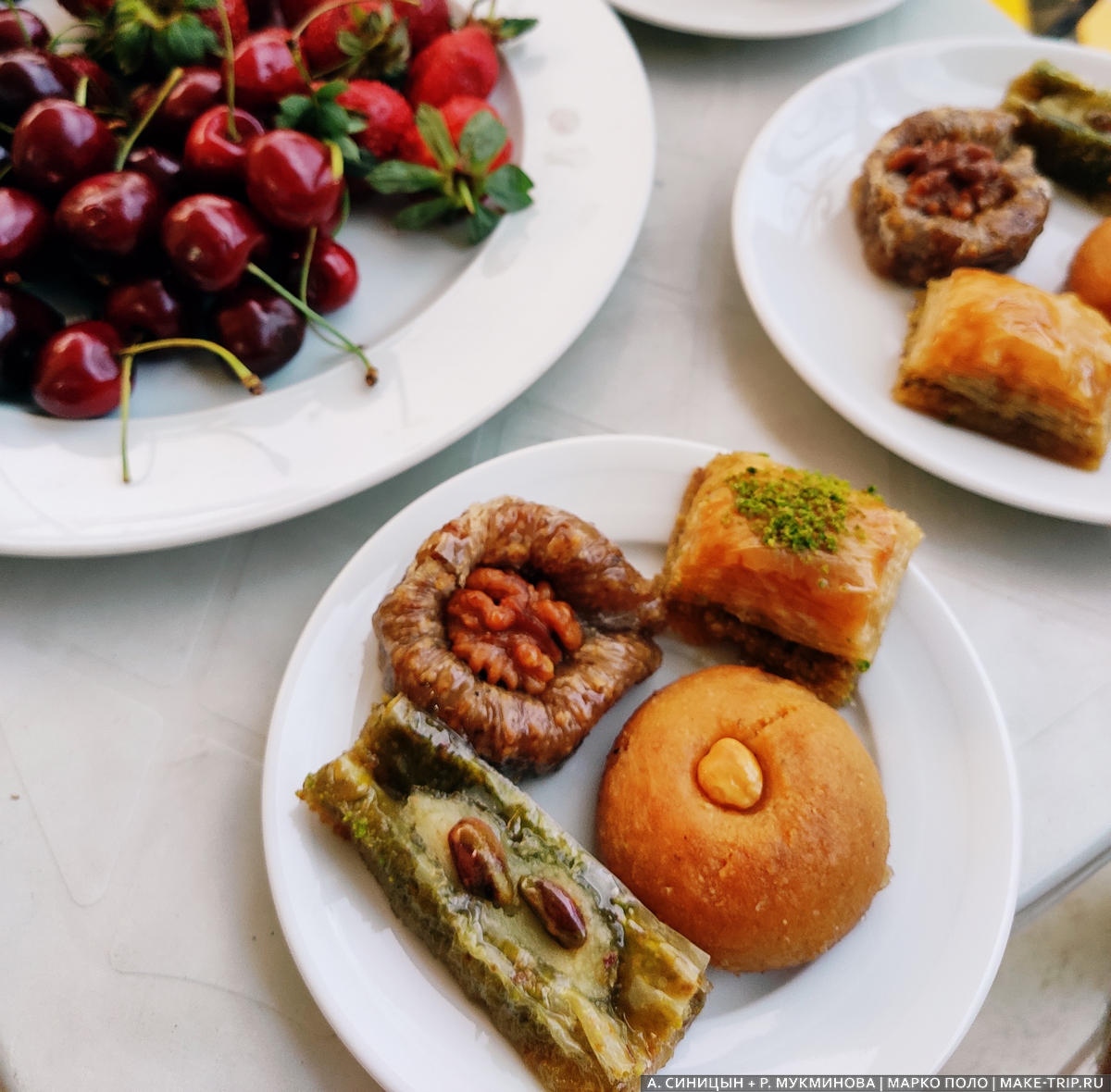 Light dinner: cherries, strawberries, peaches and divine Turkish sweets.
The Turkish word for cherries is kiraz . I really love cherries, and it was the ripening season in Turkey, so instead of the sea, I bathed in cherries. In the street stalls, large red ones cost from 15 ₺ and sweet yellow cherries from 10-15 ₺ per kg. These are more expensive than in the supermarket, but the berries are sweeter. We also bought figs on the street for about 15 ₺ per kg and an unknown small yellow melon for 10 ₺.
Migros is the busiest supermarket in Kemer, you can even get stuck in traffic there! Russian tourists love it and buy there food and edible souvenirs. We couldn't resist and bought some home too:
Black tea from Çaykur (500 g) – 19,75 ₺.
Fresh pistachios (kg) – 90 ₺.
Fresh cashews (kg) – 125 ₺.
Pistachio Onion (kg) – 43 ₺. Available by weight and in packs for 10-15 ₺ per pack.
Hazelnut lukum (kg) – 46.5 ₺. Also available by weight and in packs.
Baklava – from 10-20 ₺ per pack. You won't find prices like this in any bakery!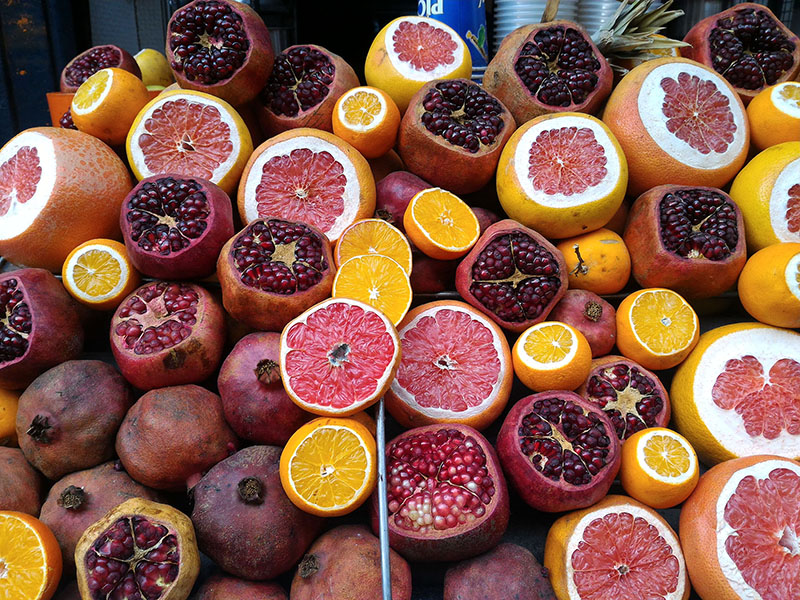 Prices in Kemer for excursions – 2022
According to reviews, the prices of holidays in Kemer are quite acceptable. Tourists come to the resort to spend money, so entertainment and excursions here zasopas. At every step offer to go to Fazelis, Olympos, on Mount Chimera, swim on the boat or ride on jeeps.
Tip. If you have a driver's license, rent a car and visit the nearest attractions – it's cheaper, more interesting and without time limits. We did not take a single tour – rented a bike and looked around on their own!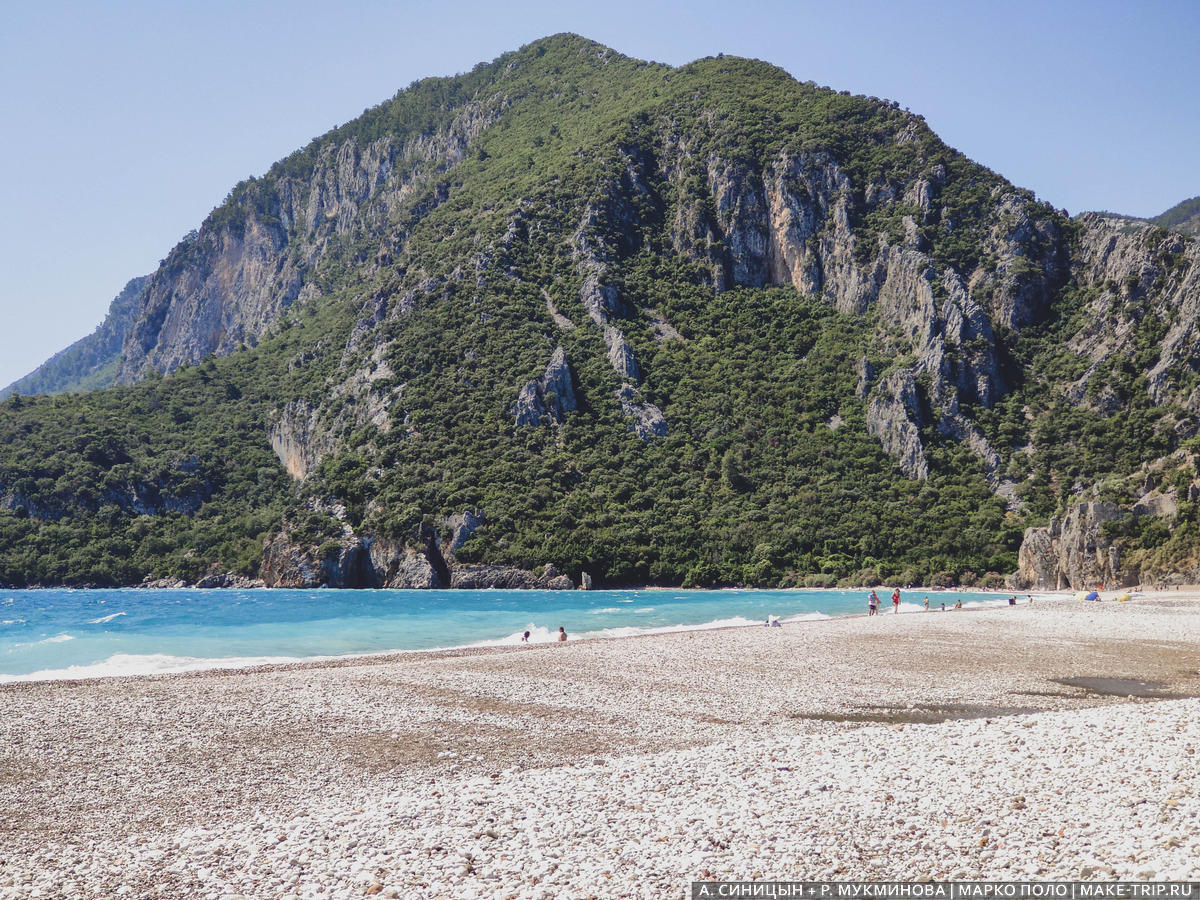 The view of the mountains from Cirali beach is marvelous.
Tour prices in Kemer in 2022:
– 60 €. – 284 €. – 39 €. – 18 €. – 32 €. – 17 €.
Hammam for 2 hours – from 85 ₺.
By the way, pay in liras at the resorts, it's more profitable.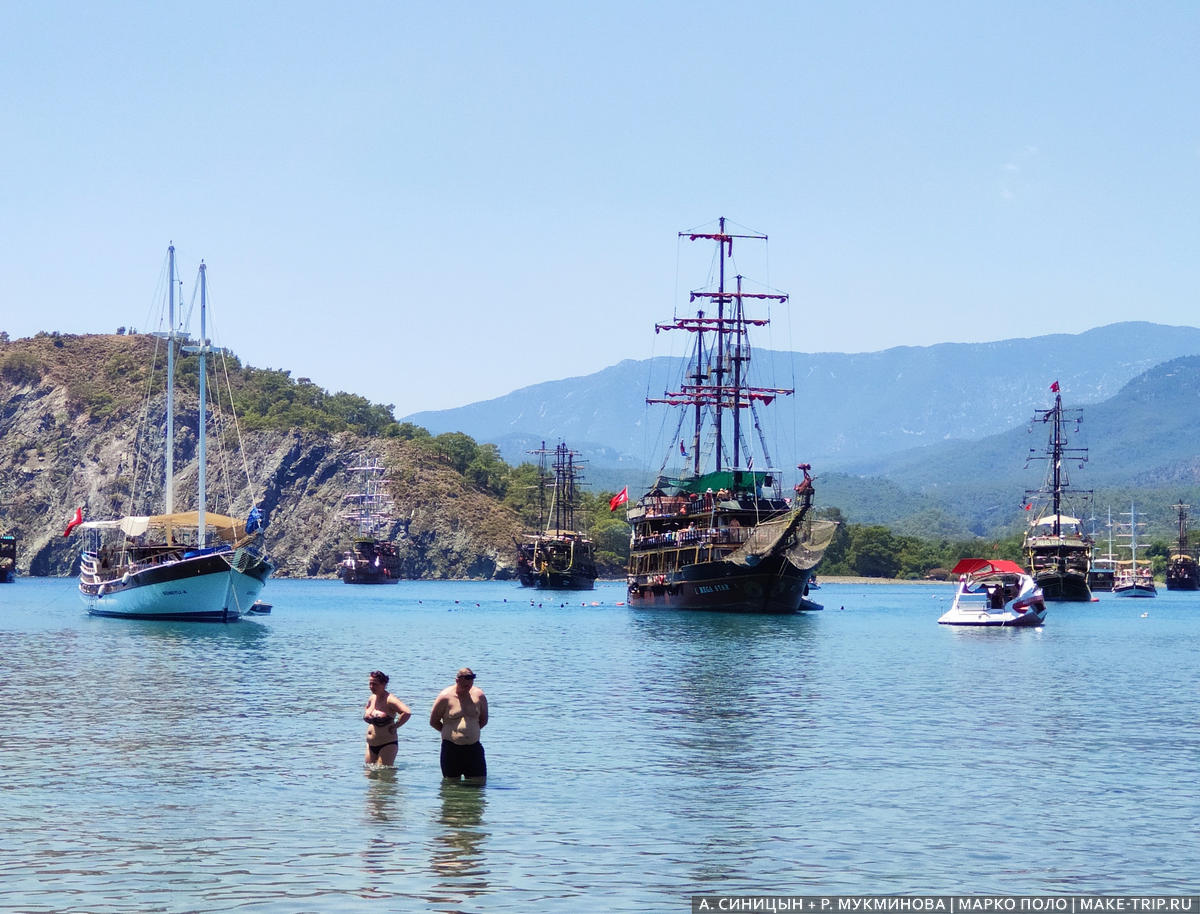 These are the "pirate" yachts tourists sail on in Faselis.
Rental prices and transport in Kemer
It is better to rent a car in Kemer, if you want to see the area by yourself. The price for a car – from $35 a day, for a bike – from $20. Bikes are a rare beast in Kemer, and we have not seen full-fledged motorcycles at all. Most rent electric scooters for $5 an hour and ride around the resort.
However, there is so well-developed bus service that you can do without renting and ride dolmushas – air-conditioned minibuses. The ticket price depends on the distance: to Antalya – 9 ₺, to Fazelis – 4.5 ₺. Pay the driver when you get off. You can get on at the bus stand by the clock tower or catch one right in the city.
Sail to Antalya by boat – 15 ₺ per person one way. Summer schedule (from April 1): from Kemer at 10:30 and 17:30, from Antalya at 9:00 and 17:00. Buy your tickets in advance, seats are limited. Take your passport or hotel voucher – we were asked to show it.
If you want to go to Cappadocia or Pamukkale on your own, look for bus tickets on the NeredenNereye website.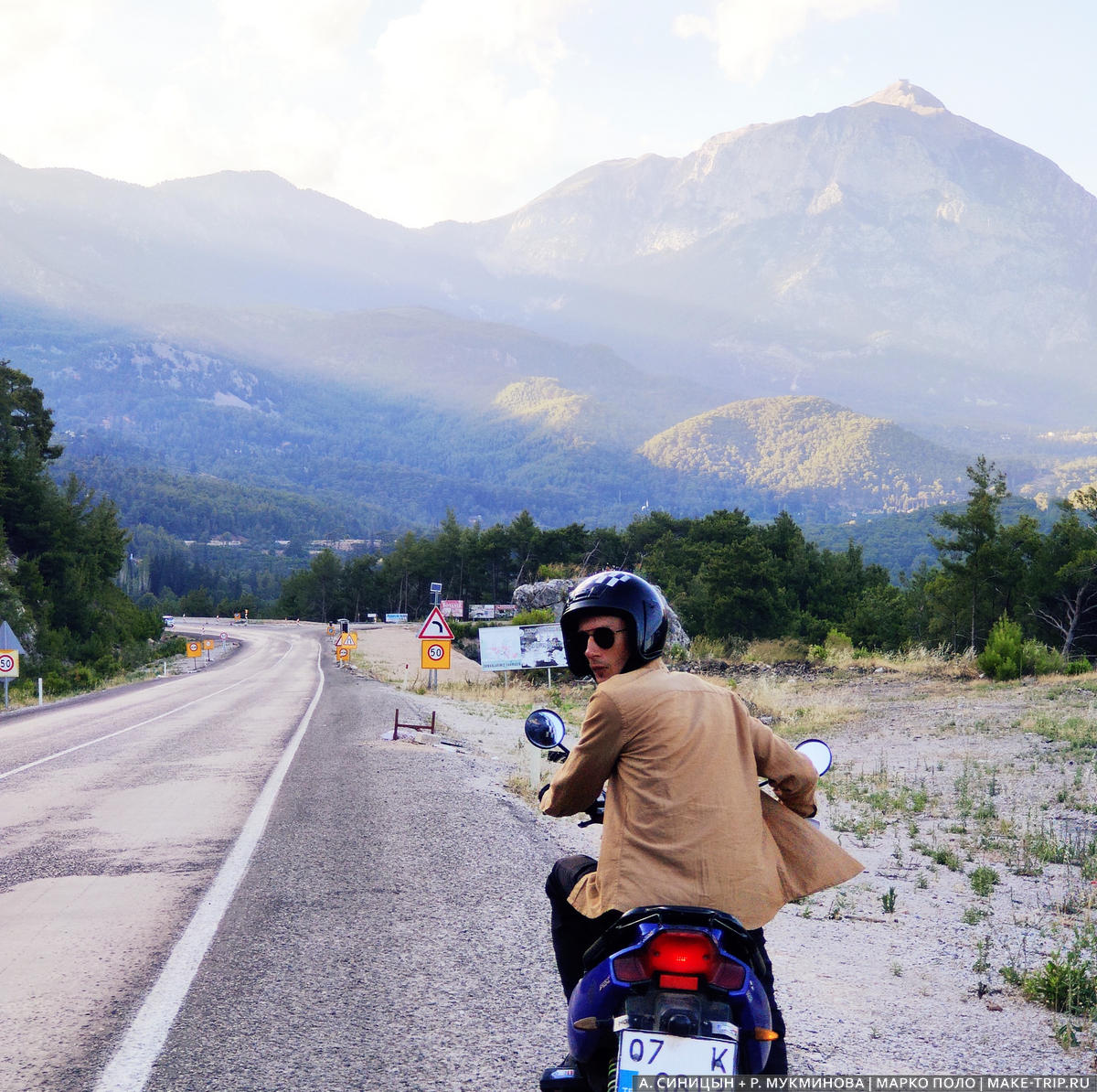 In Kemer, we rented a half-living bike for as much as $20 a day! We took it to Olympos, Cirali and Yanartas.
Our expenses for the rest in Kemer
Our tour cost 33600 rubles for two – for 7 nights from Moscow without meals. We spent extra on vacation in Kemer for two people: