London Prices
Home Europe Europe United Kingdom London Prices in London
What does it cost to shop in London, UK?
All prices in RUR are correct at the time of going to press (converted from local currency at the CB RF exchange rate as of 11.09.2022).

Hotel prices

How to make your trip easier
We have made a convenient, beautiful and free app for iOS, which has all the information that is on the site, but is always available without internet.
And also offline maps, which will always help you find a cafe or an attraction nearby. No matter where you are in the world.
Wait a minute. Going to London?





Flight prices to London.
A good helper.
Want to have all the information about prices in the world and London always at your fingertips? We recommend installing our app, which in addition to prices also has a lot to offer – airports, what to try, interesting places and, of course, detailed offline maps of the whole world.
General London prices.
| | |
| --- | --- |
| Regular lunch for one: | 1,278 rubles $21.71 |
| Dinner for two with wine: | 4,262 rubles $72.38 |
| Bigmack + fries + cola: | 426 rubles. |
| Local beer 0.5l: | 340 rubles. |
| Cup of cappuccino: | 221 rubles. |
| Coke 0.33l: | 98 rubles. |
| Mineral Water 0.33l: | 78 rubles. |
| Pack of Marlboro: | 767 rubles. |
| | |
| --- | --- |
| Fitness pass: | 4 144 rubles. |
| Cinema ticket: | 1,022 rubles. |
| Levis jeans: | 5,402 rubles. |
| Dress at Zara / H&M: | 2,986 rubles. |
| Nike sneakers: | 5,360 rubles. |
| | |
| --- | --- |
| Average salary | 179,454 rubles: $3047.29 |
| 1 room in the center per month | 142,780 rub. |
| 3 rooms. on the outskirts of the city per month | 167,046 rub. |
| One trip (public transport) | 213 rubles $3.62 |
| Monthly transportation pass. | 11,082 rubles |
| Petrol, 1 liter | 95 rubles $1.62 |
| New Kia Ceed | 1 534 482 rubles |
Reviews from social networks
" "Do you accept cards? No" – that would be a standard conversation between you and a cab driver even 5 years ago as cabs were so old-fashioned refusing to automate the cars with terminals for card payments even tho Uber was getting so popular at that moment ♀️ However everything has changed and you can even pay contactless in the cab now ⠀ P.S. My personal life hack – use cabs instead of Uber on Friday/Saturday night as cabs don't multiply your fare by 100 ⠀ My personal life hack – If it's Friday or Saturday and you're in London, take a cab because cabs don't multiply your fare by 100 ⠀ "
" Usefulness Post. So, wherever you're going – for cheap airfare go SOURCE . You just can't find cheaper ones. It's a search through a bunch of agencies and airlines, and you pick the best of the deals. Convenient.
Already bought a ticket? Great, then run to download the citywalks.me application, which will allow you anywhere in the world to quickly and easily navigate the area.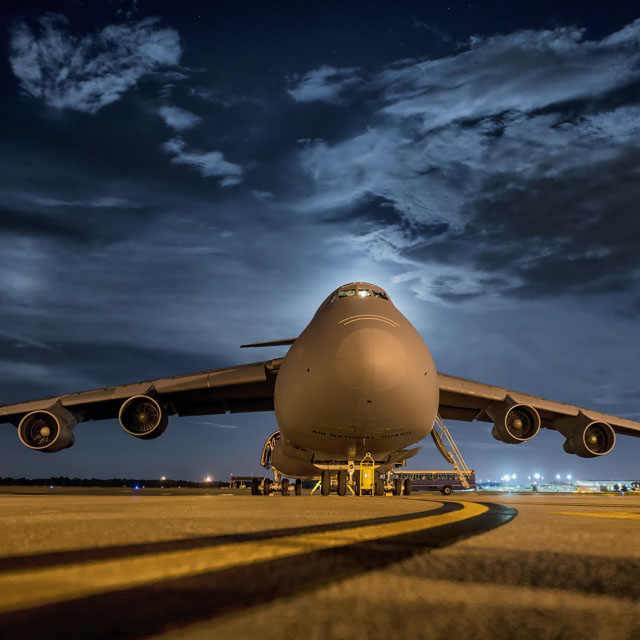 "And here is the cathedral itself from the outside. No photos are allowed inside. The entrance fee is 16£, which is 1300₽ in rubles. This price includes an electronic guide and a climb to the observation deck. Admiral Nelson and Commander Wellington, as well as other historical figures, are buried in the cathedral. "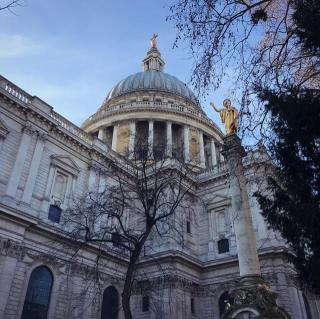 " It was about 20 minutes this morning in the Covent Garden area. Walking into the market. It's antique day there. I look at the stalls. Suddenly one of the vendors turns to me: "Would you like to renew your bowler?" I can never resist and always try on new hats. Usually they're too small. But here. the bowler is in great condition. And the funny thing is, it's from the same manufacturer, Dunn. But judging by the logo, a little older (1950s). The size is mine. The asking price is £25. What else do you need to be happy?
learn to sell from John. Eye as an eagle. "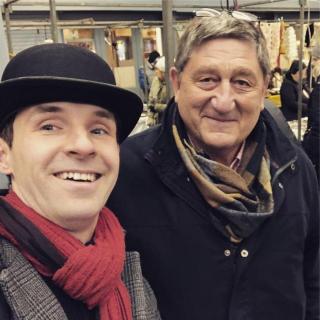 " London welcomes the famous cab cab:) a trip to Heathrow Center costs some 9000 rubles) Moscow rests) "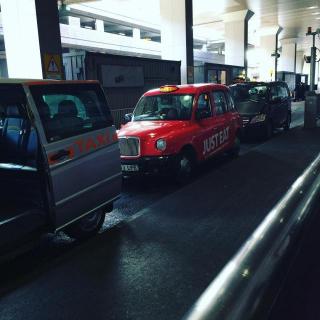 "If you go to London for a whole day – you need to buy an Oster card on the subway and put money on it + £5 which you will get back when you hand over the card (they don't sell tickets on buses). One trip on the bus and tube is around £1.5-1.8 BUT once you've spent £6 on the day all other trips on any public transport will be free that day. If you're staying further away from the center and need to use the train, then it's best to buy a Day Pass (average £13, then you're all inclusive). If you have 3 people with you – buy a Day Pass and 1/3 off each. If 4 people – 50% off all transport for the whole day. Look out for coupons at the metro ticket office – they give a big discount on all attractions and save you 50% off the price. "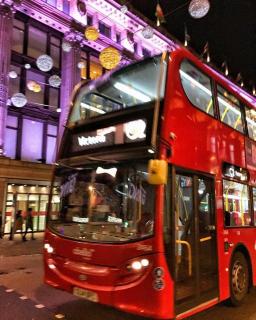 " Gorgeous St. Paul Too bad you can't take pictures inside. But I certainly didn't spend 18£ for nothing to enter the stunning galleries under the dome. Where you can sit down and listen to the organ! But most of all, it's the Eye of London! "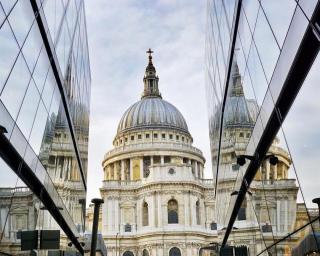 " And someone will be walking around London in two weeks! Visa obtained, rubles exchanged (at a crazy rate, by the way, 113.5 rubles per pound) "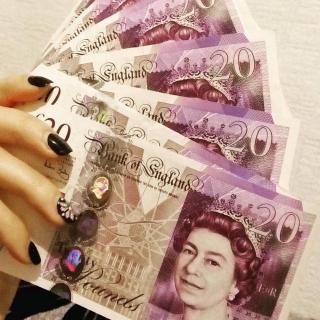 " Subway stations are like Sherlock Holmes. But if you do not have 20 dollars for a day's travel, you can only walk.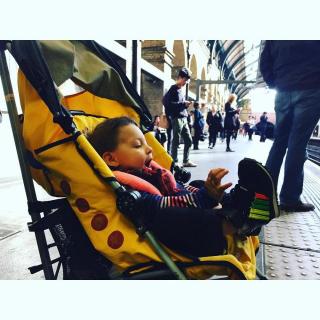 " Guardsman at Buckingham Palace, . On that trip I wanted to see the Beefeaters, but they, unfortunately, do not walk around outside the Tower, and a ticket to the museum costs, by the way, from £8.30, and the pound now – about 100 rubles (in 2013 it was about 50). Visiting the British Museum is free. "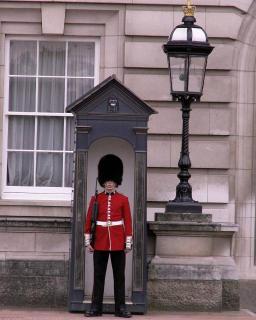 " Victoria station has very handy phone charging lockers. You plug in, lock up, pay (£1.50 for half an hour, £2 for 50 minutes). The key with the locker number is with you. "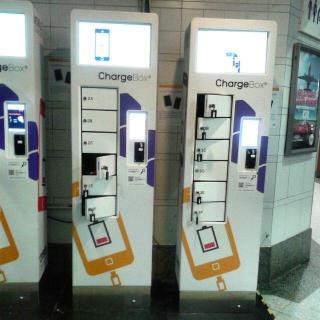 " London. Note The Tower of London. Perhaps one of the main symbols of Britain. A huge old fortress that remembers as far back as William the Conqueror. For so many centuries it has been a fortress, a repository of the crown jewels, a prison, and even a zoo. I remember, when I first started learning English, reading about the Tower in textbooks and pamphlets brought by my first teacher. What can I say about the Tower? Old as England itself and very big. The pleasure costs 25 pounds, which at the current exchange rate of 2500 thousand rubles. Looked at the crown jewels with interest, but I have to admit, our crowns, scepters and orbits look richer. "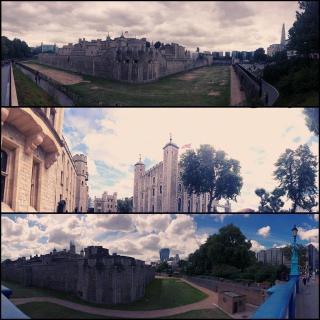 " The tallest skyscraper in London is The Shard. It offers an amazing view of the city from a height of 310 m. Tickets (£29) are best booked in advance on the official website "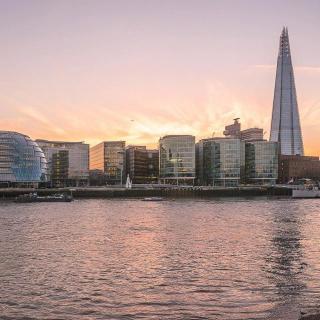 " It's cheaper to call a cab from the hotel or restaurant than to get into a free car on the street. A trip from Heathrow Airport to the city center will cost you at least £60. Well, just to drive a few kilometers through the city center on average costs 15 – 20 pounds. "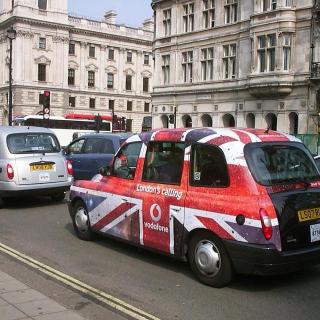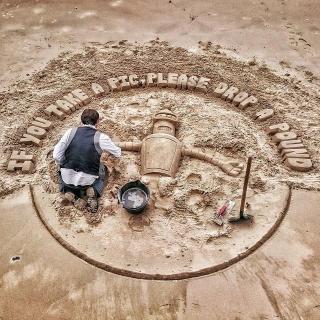 "This is the last picture from London (. ) I bought: 2 magnets (a booth and a bus); a t-shirt and a souvenir bus. All cost £17 = 1360 p "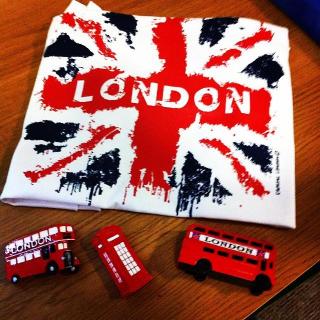 "Discovered a wonderful magazine find – a Dutch yoga-style magazine ! I just love their wise articles and colorful photos . Of course it costs like a book – £7, but it is one of the few magazines that I could read cover to cover with incredible interest! I advise all lovers of healthy magazines to buy at least one issue! I am inspired by ❤️ "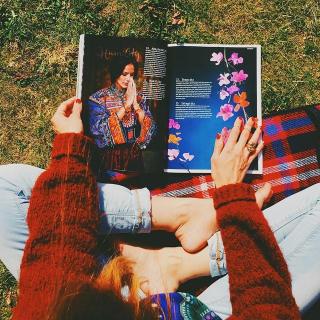 " Inside an ordinary British bus. I must say, the island's public transport in general is very comfortable and tidy. The interior of this one-story bus is equipped with 22 seats for passengers, a place for a wheelchair and a place for luggage. There are 23 more people who can stand. During rush hours it can be crowded, but there is no comparison to, say, the overcrowded to the bone bus on route 25 in Khabarovsk. The double cars have another 41 seats upstairs; it is not customary to stand there. Public transport in the U.K. sticks to the schedule, though traffic jams sometimes cause delays. You have to pay for comfort: when I was last in London, a single ticket cost 2 pounds 30 pence, which is more than 200 rubles. But the Oyster card reduced the cost to 1.35. I generally preferred to take the Day Travelcard, but mainly because of the train. "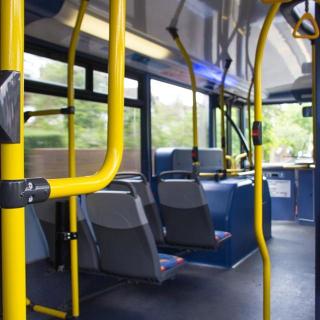 " I love this city! Huge crowds of people, the subway that I never understand, the left-hand traffic, the high prices (especially with the current exchange rate) all make it only more appealing! And when the weather is perfect as well, it's bliss! "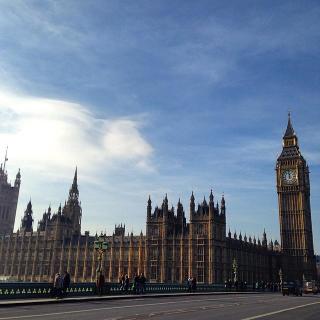 "Still took a ride on the red double-decker bus. one trip costs 2.40 pounds, which is about 150 rubles! so dear friends!!! In Russia, we use public transport for almost free "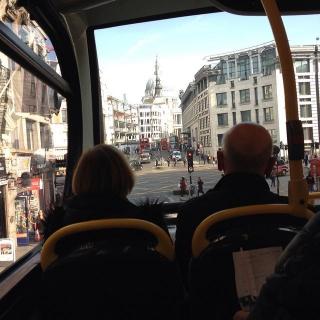 " And this is my biggest love of all flea markets: cutlery. Incredible variety of shapes, patterns, applications. At the top of the photo, for example, only cutlery knives, separate knives for fish and knives for meat lie side by side. And also separate wide and long knives for dividing into portions and putting fish on, if you're not serving portioned cuts, but a big fish whole. The bottom spoons are serving spoons for appetizers. I'm afraid to even talk about the variety of spoons and their role in the sideboard. I particularly liked the spoon with the rose bush engraved on the spoon itself, and with a handle of antler, but 20 pounds. All right, 18, given what I read yesterday about bargaining skills, but I'm not yet so morally liberated. Would you buy a spoon for 1,000 rubles? And for 1500? And if just really liked it? "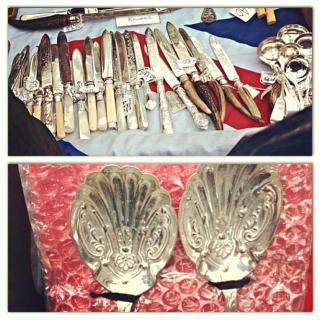 London prices
The cheapest meal in London (as a meal for one) starts at a price of 852 rubles, although some establishments can go up to 1,278 rubles. Dinner with wine (or similar alcohol) for two ranges from 3,409 rubles to 4,262 rubles, with an average city check of 4,262 rubles.
Fans of McDonald's burgers (or other fast food options – KFC, Burger King) can get a set of fries for about 391 rubles. You can enjoy a cup of coffee in the morning for 196 rubles, although the price for an average cappuccino can be as high as 221 rubles.
The average one-way trip on public transport (subway, streetcar or similar) will cost an average of 170 rubles, and the same by cab – 843 rubles. The examples give an idea of the general level of prices for transport in London, but the specific price of the trip depends on the mode of transport and the distance (or duration).
You can get a "beer in the room" from the store for about 120 rubles for a bottle, a small can of Coke for 68 rubles. Cigarettes in London are expensive and cost about 630 rubles for a pack of Marlboro.
How much does it cost to go to London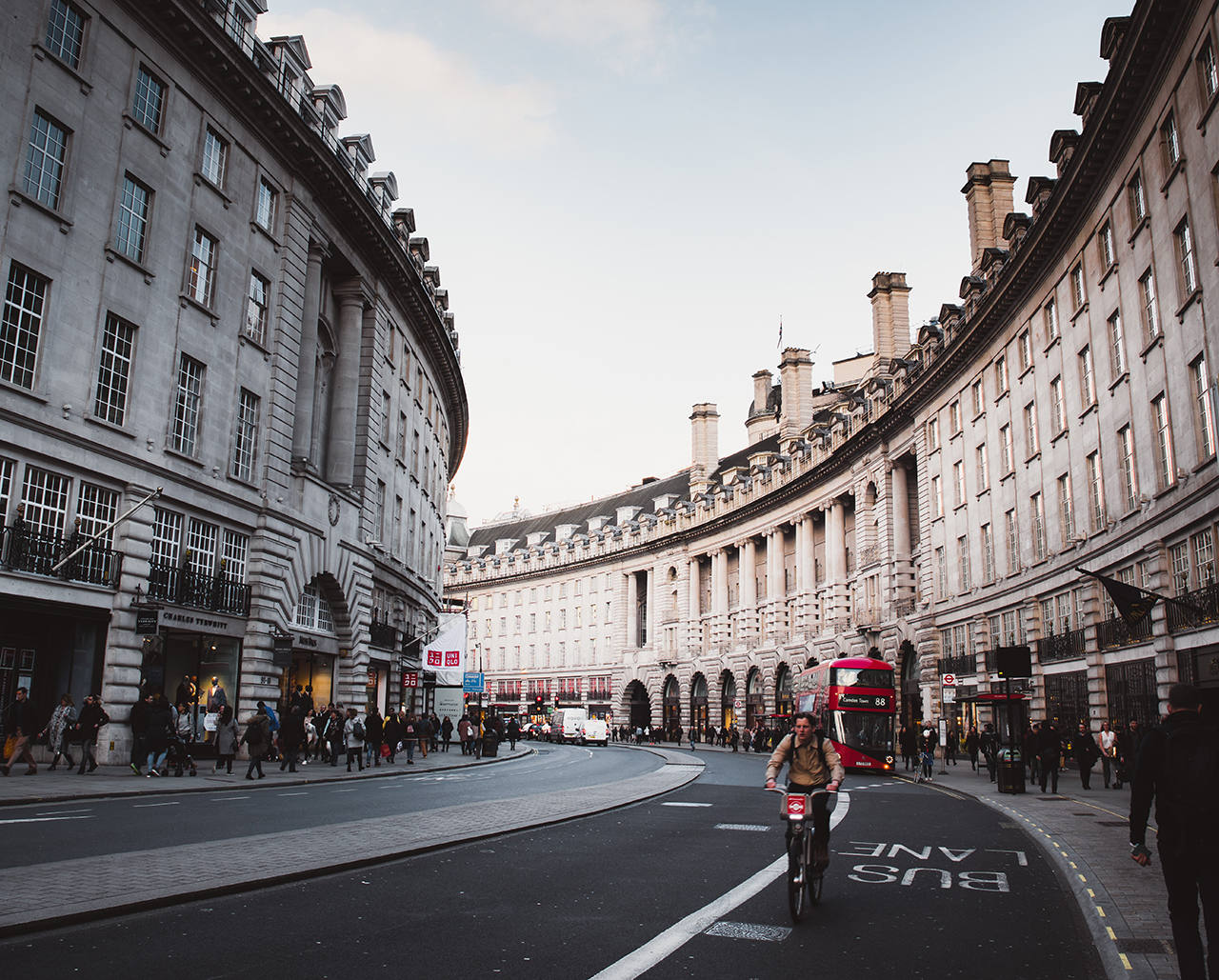 Do you want to see Buckingham Palace and hear the Big Ben chime? It's time to plan your trip to London and find out the best prices on flights, tours, hotels, food, drinks, and excursions in 2022. Here's how to save money.
The UK is open to tourists from the Russian Federation. However, due to the pandemic, flight and visa information may not be up to date, check with official resources. Take a look at the list of open countries.
Exchange rate: 1 pound sterling (£) ≈ 96 RUB.
Content:
Ticket prices to London
Where to find cheap tickets? Use the Aviasales search engine – it compares prices of all airlines. Learn the secrets of finding cheap airline tickets.
Usual prices for air tickets to London from Moscow and back are 8-12 thousand rubles, a little more expensive for the New Year holidays. The cheapest tickets from the capital are 6700 rubles, from St. Petersburg – from 4600 rubles. Inexpensive direct flight without luggage is offered by the airline "Pobeda".
Don't forget about insurance! Take it out at Compare.ru or Cherehapa.
(Photo: unsplash.com / @timeasley)
London tour prices
The capital of Great Britain is an expensive city. There are few ready-made tours from Russia to London, and the cost is high. The price of a tour to London for two for 7 days from Moscow – from 72 thousand rubles, and from St. Petersburg – from 76 thousand rubles. At the same time tourists are accommodated in hotels 2* and 3*. If you want to stay in a 4* hotel, the trip to London for a week will cost from 84 thousand rubles if you depart from Moscow and from 100 thousand rubles if you depart from St. Petersburg.
If you are searching for last minute offers, look for them on Travelate – it will find the best deals from different tour operators. Do you want to save money? Learn our 7 rules for buying tours online.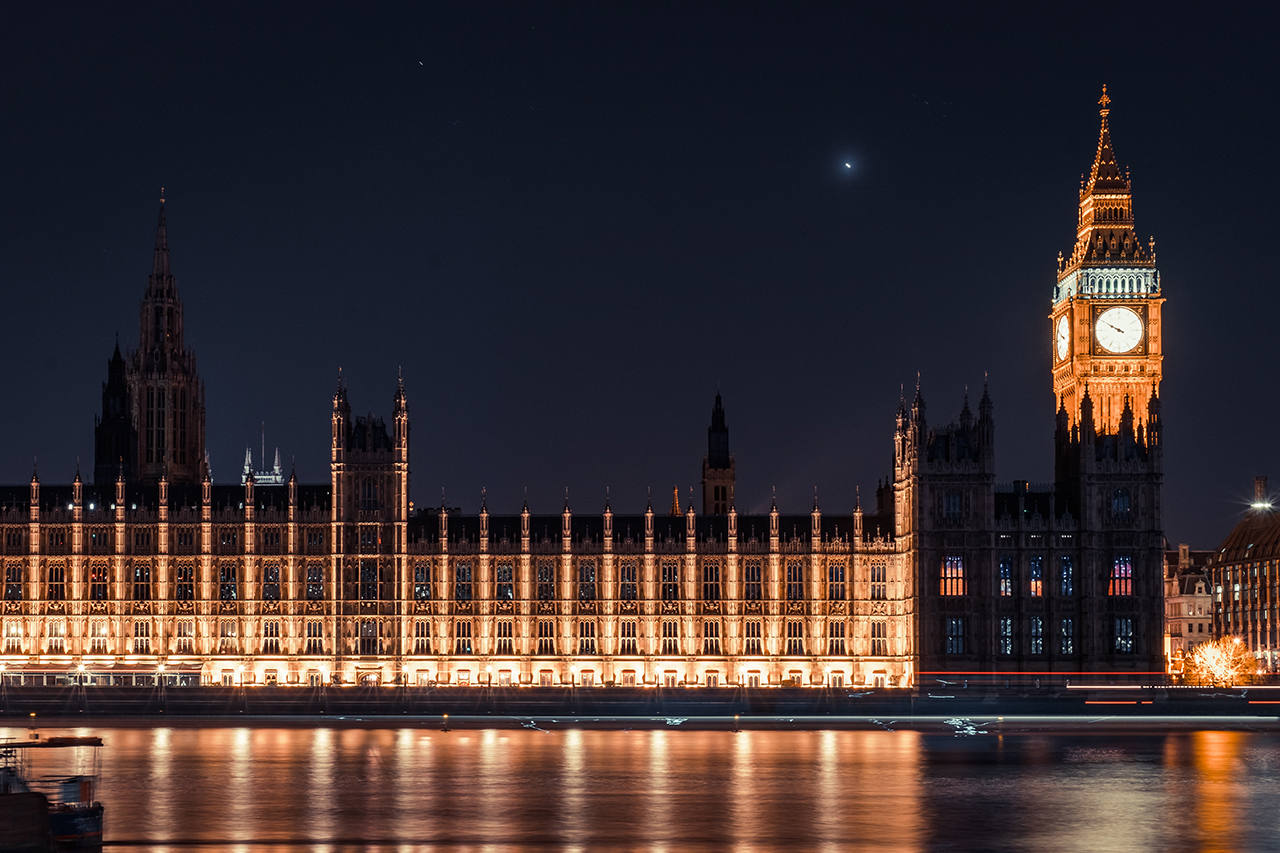 (Photo: unsplash.com / @samuelzeller)
Hotel prices
The most expensive holiday in the UK is in December – this is due to the celebration of Christmas and the New Year. Hotel prices are highest at this time. In autumn and spring due to rainy weather and smog there are few holidaymakers. The high season is in summer, when London is visited by fans of sightseeing tourism.
Prices for a double room at hotels in central London in 2022:
| | |
| --- | --- |
| Guesthouse | 55-60 € |
| 2* Hotel | 55 € |
| 3* Hotel | 60 € |
| 4* hotel | 80 € |
| 5* hotel | 120 € |
Search for discounted hotels on Hotelluk. Here are the top rules for finding hotels.
(Photo: unsplash.com / @anthonydelanoix)
Food prices at cafes and restaurants in London
Eating in cafes and restaurants is expensive, because the prices of food in London are high. In a normal café an English breakfast for one costs £6-7 and lunch and dinner from £10. In an inexpensive restaurant a two-course lunch with a drink will cost £20-30 and a three-course dinner without alcohol £40-65.
Food prices in cafes and restaurants in London in 2022:
egg on toast – £8;
sandwich with greens and bacon – £9.5;
soup – £6-8;
pork cutlets £17;
steak £16;
roast beef – £21;
cooked green beans – £4.5;
French fries – £4.5;
pizza – £7-£10;
ice cream – £3.5;
juice – £5;
smoothie – £5.5;
hot chocolate £4.5;
green tea £2.9.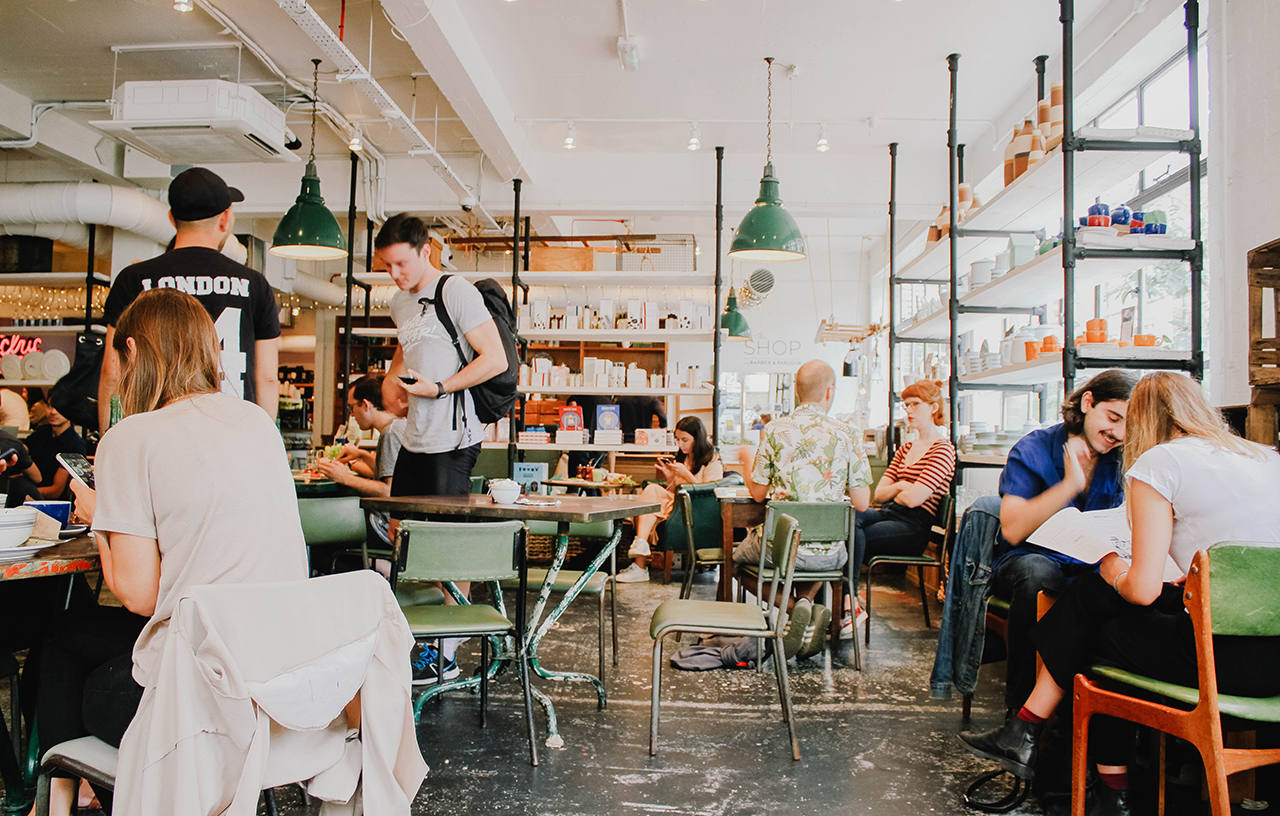 (Photo: unsplash.com / @heftiba)
It's a little cheaper to eat in street eateries and pubs:
sandwich – £2-4;
Kebab with meat and vegetables – £5-7;
sushi, 2 pcs. – 1-2 £;
main course – £10-12;
cup of cappuccino, £2.50;
A pint of beer £3-4.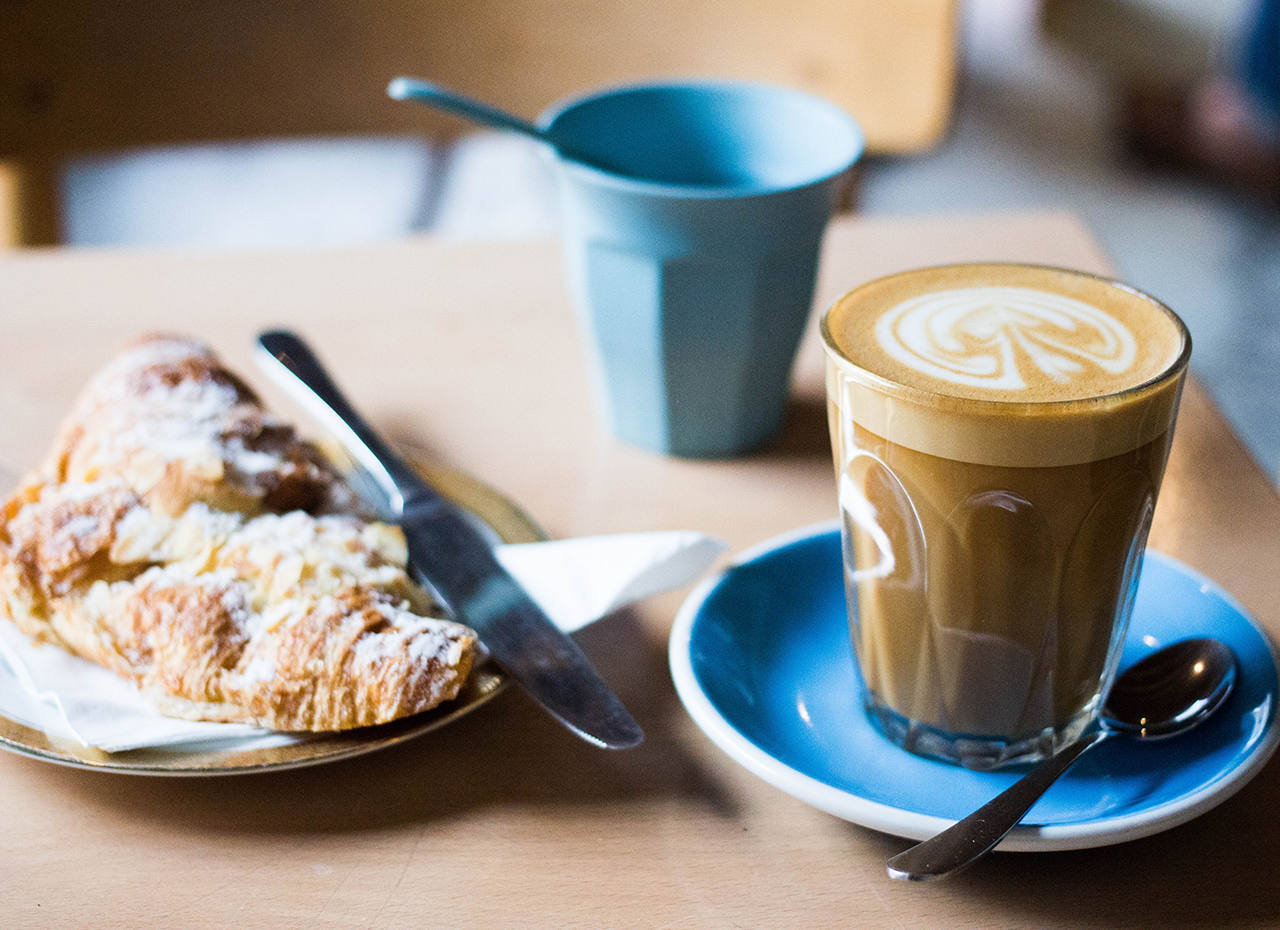 (Photo: unsplash.com / @charissek)
Food Prices in London
Many tourists cook for themselves to save money. Here's how much groceries will cost in London stores in 2022:
milk, 1 liter – £0.9;
a loaf of white bread, 500 grams – £1.1;
rice, 1 kg – £1.7;
chicken eggs, 12 pcs. – 2,2 £;
cheese, 1 kg – £6.9;
chicken breast, 1 kg – £6,7;
beef, 1 kg – £8,9;
apples, 1 kg – £2,3;
bananas, 1 kg – £1.1;
oranges, 1 kg – £2,1;
tomatoes, 1 kg – £2,3;
potatoes, 1 kg – £1,2;
onions, 1 kg – £1,2;
wine, a bottle – from £8;
beer, 0,5 l – £1,6.
The lowest prices on groceries in London are in supermarkets Tesco, Waitrose, Whole Foods, Morrisons, Sainsbury's, Asda and Marks&Spencer. They sell a lot of inexpensive convenience foods for £1.5-4. These are tasty and hearty meals. Warm them up in the microwave and problem solved!
Prices at Tesco in London
Prices for sightseeing and entertainment in London
Look for author interesting tours on Tripster. Individual and group, without crowds and in Russian.
London sightseeing tours are organized by travel agencies and private guides. Some guides work for free – only for tips.
Tours are popular with tourists:
– 130 £. – 180 £. – 125 £. – 210 £. – 170 £.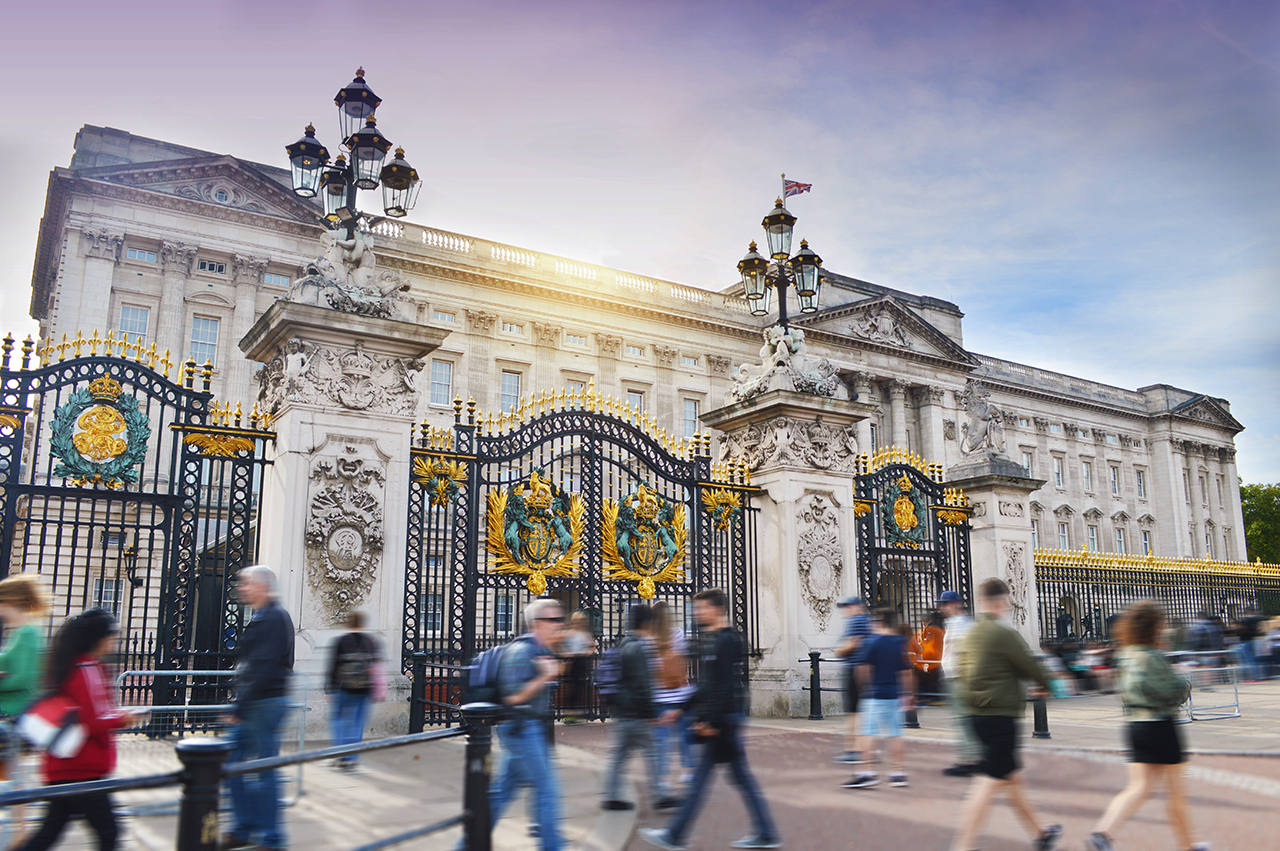 (Photo: unsplash.com / @dubbyfan)
Fans of unusual vacations like:
A helicopter flight over London – from £200.
Flying in a hot air balloon – from £250.
Attending a Formula 1 race – £10-£3,000.
Chelsea Football Club stadium – £15.
Globe Theatre – £11.
Coca-Cola London Eye Ferris wheel – £25.2.
SEA LIFE Oceanarium – £21.
(Photo: unsplash.com / @thkelley)
How much does it cost to travel in London?
Tube, bus and streetcar . How much does it cost to travel around London in 2022? Very expensive if you only use single-use tickets: £4.9-5.9 on the Tube and £2.6 on the bus and streetcar. It's cheaper to take a season ticket for all modes of transport. A Day Pass, or Day Travelcard, is sold at vending machines and ticket offices in all stations for £12.1-17.2.
Cabs . It costs £5 to get into a car. It pays £3 for each kilometer of the journey. On the spot a cab waits for the passenger for £40 per hour. From Heathrow Airport to the city center for £65 and around London for £11-17. London Airport Shuttle →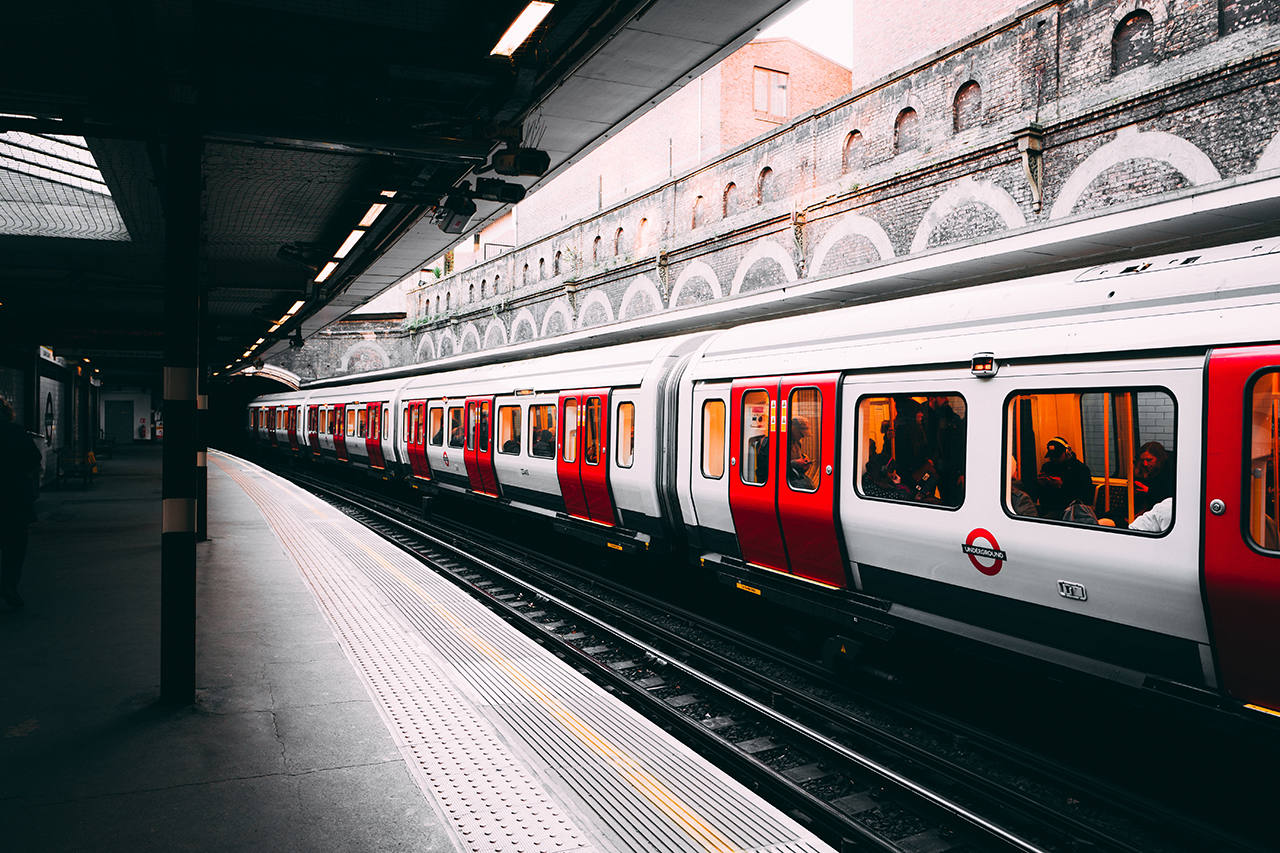 (Photo: unsplash.com / @tomasturing)
Rent a car . The lowest prices for car rentals in London 2022 are offered by car rental offices located at Heathrow Airport. A Fort Fiesta or similar car without a navigator for a week will cost £60 and a BMW 5 Series will cost £400. The price of 1 litre of petrol is £1.3. It's cheap and convenient to rent a car online through Rentalcars.com.