Prices in Cebu
Home World Asia Philippines Cebu Prices in Cebu
What's on sale and how much is it worth in Cebu, Philippines?
All prices in RUR are correct at the time of viewing (converted from local currency at the CB RF exchange rate as of 11.09.2022).

Three Star Hotels for 2022-2023
Pink line – the average price for a room in three-star hotels in Cebu in the given month.
Turquoise Line – the lowest price found for a room in Cebu for the entire specified month.
Hotel prices are for guidance – prices may change depending on the day of the week and the specific hotel. And we are working on improving the calculation methodology
Please be sure to check the targets for your specific dates at a particular hotel.
Hotel Prices

How to make your trip easier
We have made a convenient, beautiful and free app for iOS, which has all the information that is on the website, but is always available without internet.
And also offline maps, which will always help you find a cafe or an attraction nearby. No matter where you are in the world.
Just a minute. Going to Cebu?





Flight prices to Cebu
A good helper.
Want to have all the price information in the world and Cebu always at your fingertips? We recommend installing our app, which in addition to prices also has a lot to offer – airports, what to try, interesting places and, of course, detailed offline maps of the whole world.
General Cebu prices.
| | |
| --- | --- |
| Regular lunch for one: | 157 rubles $2.68 |
| Dinner for two with wine: | 857 rubles $14.56 |
| Bigmack + fries + cola: | 157 rubles. |
| Local beer 0.5l: | 58 rubles. |
| Cup of cappuccino: | 113 rubles. |
| Coke 0.33l: | 34 rubles. |
| Mineral Water 0.33l: | 15 rubles. |
| Pack of Marlboro: | 65 rubles. |
| | |
| --- | --- |
| Fitness pass: | 2,102 rubles. |
| Cinema ticket: | 236 rubles. |
| Levis jeans: | 4,073 rubles. |
| Dress at Zara / H&M: | 1,576 rubles. |
| Nike sneakers: | 4,816 rubles. |
| | |
| --- | --- |
| Average salary | 17,499 rubles: $297.16 |
| 1 room in the center per month | 24,176 rub. |
| 3 rooms in the suburbs per month | 19,312 rubles |
| Single trip (public transportation) | 10 rubles $0.18 |
| Monthly transportation pass. | 492 rubles |
| Petrol, 1 liter | 67 rubles $1.15 |
| New Kia Ceed | 1 241 656 rub. |
Reviews from social networks
" Enjoyed our nautical adventure again today. Had to get up at 5 am to meet the whale sharks This pleasure costs 1000 rubles, who cares about the price, and plus rent a camera — 550r for four people. But the employee did his best. Forty minutes we dived together and took pictures. Nearby were swimming sharks, which were fed from the boats with small fish. Whale sharks are not dangerous for people, in fact, they do not react, even if you touch them, but we were prohibited to go closer than 4 meters away, out of harm's way. Although sometimes the shark itself broke the distance between us I had no fear, only delight "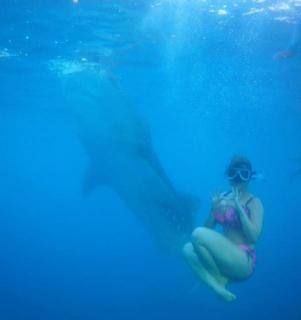 " The usefulness of the post. So, wherever you're going – for cheap airline tickets come SOURCE . You just can't find cheaper. It's a search through a bunch of agencies and airlines, and you choose the best of the offers. Convenient.
Already bought a ticket? Great, then run to download the citywalks.me app, which will allow you anywhere in the world to quickly and easily navigate the area.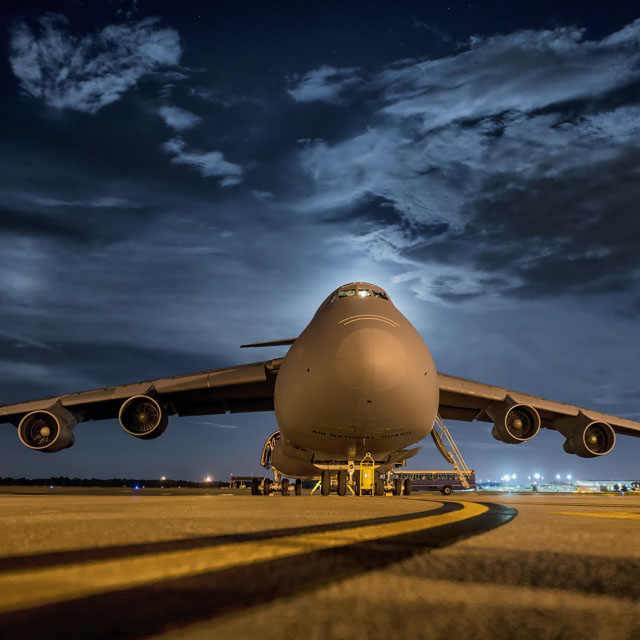 "Next island on our route is Cebu. It's not as shitty as Manila, but it's still on par. There are far fewer beggars and other filth, prices are lower and there are normal malls with food courts. "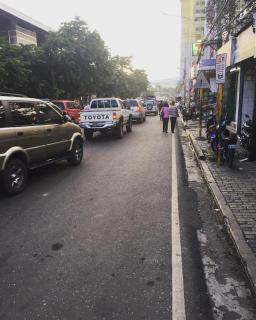 "In a nutshell, this city is not a tourist destination. When you read articles about Cebu, they promise you snow-white beaches and incredible adventures in historical places, which, unfortunately, do not exist
From the pluses: low prices, friendly people, pleasant fresh weather. Also, from Cebu, you can go on a variety of interesting excursions and destinations. The downsides: there is no place to swim in Cebu, all more or less normal beaches are near hotels, and you have to pay a lot to get to them. Secondly: the wildest traffic. Thirdly – the frightening poverty and a lot of beggars. In general – a convenient place for transit to other islands
"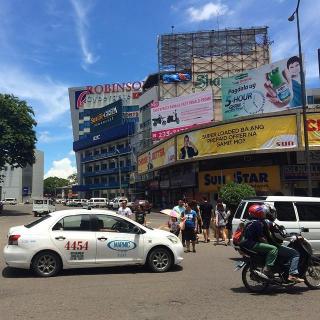 Cebu prices
The cheapest meal in Cebu (as a meal for one) starts at 104 rubles, although some places can go up to 262 rubles. Dinner with wine (or similar alcohol) for two ranges from 525 rubles to 1,051 rubles, with an average city check of 857 rubles.
Fans of McDonald's burgers (or other fast food options – KFC, Burger King) can get a set of fries for about 103 rubles. You can enjoy a cup of coffee in the morning for 78 rubles, although the price of an average cappuccino can be as high as 157 rubles.
An average one-way trip on public transport (metro, streetcar, or similar) costs an average of 10 rubles, and the same trip in a cab costs 120 rubles. The examples give an idea of the general level of prices for transport in Cebu, but the specific price of the trip depends on the type of transport and the distance (or duration).
To get a "beer in the room" from the store can be around 52 rubles for a bottle, a small can of Coke for 27 rubles. Cigarettes in Cebu are not expensive and cost about 52 rubles for a pack of Marlboro.
The cost of living in the Philippines
This article is written based on our two-month life in the Philippines in 2019, one month we lived on Bantayan Island (detailed article) and the next month we devoted to traveling around the country, we were in Siquijor, Apo, Cebu, Boracay, Bohol and Panglao, Manila, Dumaguete, Iloilo, Cadiz and Bacolod. So, we saw a lot of interesting things.
Rates

1 peso ≈ 1.25 rubles

100 pesos ≈ $2
Navigating the article:
Video
If you are lazy to read our article, then especially for you we made a video about prices in the Philippines. But, be warned, there is more useful and relevant information in the article =)
Tickets
I won't go into the subject of tickets, because it all depends on airline promotions, departure location and other factors. I will only mention that our flight with Gulf Air was 53,000 rubles for two people two ways, and you can read about the discount if you add a Turkish segment there.
Many people choose the Philippines for its flexible visa policy. You can live in the country for up to 3 years, officially renew the visa and not to fly to neighboring countries, then often a very tedious task.
Russian citizens can stay for up to 30 days without visas.
Up to 59 days of stay, you must pay a visa fee of 3,030 pesos per person.
With a stay of 60 days or more one must pay for the next month another 4,400 pesos. And for children of any age visa is also required.
The insurance
Insurance in the Philippines is not as expensive as in Europe, the U.S. or Thailand. But it is worth noting that Philippine medical facilities do not work with foreign assistants. You can only go to the clinic, pay for everything at your own expense, take all receipts and certificates, and already on arrival home to return the money spent.
Of course, it is most convenient to look for insurance on Cherehapa.
For travel over 45 days, the ERV policy is a great option. As you can see, it is valid for 90 days of uninterrupted stay in the country, and costs only 6,900 rubles.
Before staying in the country for up to 45 days, I recommend obtaining a Tinkoff All Airlines credit card. We did just that. By the way, the link from us as a gift you get 1,000 welcome miles, by accumulating which you can then buy airline tickets.
With an annual service for 1,800 rubles you get a bonus travel insurance, which is valid for a year, and a continuous stay in the country for 45 days.
The cost of housing – by the day and by the month
Very surprising, but the cheapest private room in a hotel or motel with private shower and toilet in different cities and different islands is the same – everywhere the price starts from 1 000 pesos / day. I thought that on Boracay beach should be more expensive, and in Dumaguete, for example, where there is no sea – cheaper. But it was about the same.
By the way, on Boracay we really had good conditions, we lived here:
The cost of monthly rent already varies greatly. For example, on Panglao near Alona Beach could not find a monthly rent, we had to go to other beaches or deeper into the island, in Boracay for a month were around 40,000 pesos, but in Bantayan we rented a small house with air conditioner and a kitchen on the terrace 3 minutes from the sea for 14,000 pesos. This price included water and electricity, we did not have to pay extra, but the Internet was only a week, while we were visited by the hostess's daughter, and then we were fed with "breakfasts". Reasonable rooms in houses with air conditioning and separate bathroom offered even for 6,000 pesos.
Food Prices
Food
Pastries – 5 pesos apiece
Grilled chicken 200 pesos apiece
Pasta – 35 pesos/kg
Fruit, vegetables
Bananas – 40 pesos/kg
Apple – 10 pesos
Carrots – 10 pesos
Cucumbers – 60 pesos/kg
Tomatoes – 40 pesos/kg
Mango – 100 pesos/kg
Pineapples – 40 pesos/kg
Watermelon – 50 pesos/kg
Mangosteens – 150 pesos/kg
Cost of spirits
San Migel 82 pesos / 1 liter beer
Brandy Emperador 67 pesos/0,5 l.
Champagne 150 pesos / 0,75 l.
Soft drinks
Coca-Cola – 100 pesos/2 liters
Long-Life Milk (Australia, New Zealand) – 80 pesos/liter
Small jar milk – 35 pesos/0,2
Shweps – 40 pesos/0,3
I would like to point out that mostly all fruits and vegetables come from the south island – Mindanao, so very often they are completely unpalatable, green or already a little rotten. And when bad weather rages and ferry connections between the islands are closed, the prices of fruits and vegetables increase, and some disappear from the shelves altogether.
I haven't noticed any difference in the cost of food from the islands. Yes, on Boracay, fruit in the tourist spots is a little more expensive, but only 50 meters into the interior of the island, the prices are the same as everywhere else. Only, however, they say that on Mindanao everything is a little bit cheaper, but it makes sense, because a lot of things are grown there.
Cafes and restaurants
Prices in ordinary eateries in the Philippines do not bite: you can get a dish for 100 pesos, the common action 2 for the price of 1 (Buy 1 – Take 1). Restaurants are even better. There's not a huge gap between diners and fine dining establishments. You can dine at a decent place for 1,000 pesos per person, including drinks.
Transportation
In all major cities there are jeepneys with a fare of – 15-20 pesos . On smaller islands mostly tricyclists or even bicycle tricyclists operate. The fare is the same – 10-20 pesos . It is possible to rent a motorcycle, daily rental costs about 300 pesos, again, all depends on the number of days of rental. With a month you can count on a discount of 50% and take the bike for a month for 3,000 pesos.
The cost of gasoline in the Philippines is very expensive – about 50 pesos per liter.