What tourists think about vacationing in Spain?
We gathered tourists' reviews about Spain in the past years. What do they write about the weather, hotels, beaches, excursions and shopping in one of the most popular countries in Europe? Pluses and minuses of holidays in Spain in 2022. Tips for tourists.
Spain is not yet receiving tourists from the Russian Federation, but some are successfully making their way through other European countries. Take a look at the list of open countries. Tours to Spain are not yet on sale. For convenience, we give pre-pandemic prices for travel and flights. Information about visas and flights may not be up to date now, check with official resources.
How much will a trip cost
Spain is not an expensive destination. In low season you can get down to 35-40 thousand rubles for a trip of 5 days. In summer, the prices are a little higher:
2* hotel in Calella from 68 000 rubles.
3* hotel (Lloret de Mar) for 2 meals from 80 000 rubles
4* all inclusive hotel in Costa Brava from 115 000 rubles
A 5* all inclusive hotel in Tenerife from 225 000 rubles
Please note that "All inclusive" in Spain is tightened at the municipal level. Resorts are interested in tourists to live outside the hotels. We recommend not to overpay, and to choose hotels with breakfasts or HB (breakfast + dinner). The extra money is better spent in restaurants. That's where, but in Spain, the cooking is excellent.
By the way, quite often vacationing on your own is usually cheaper. But to do this you must plan your trip in advance. Cheap flights can be tracked with the bot (below), and hotels can be found on Booking.com.
Which resort in Spain to choose?
This is quite a difficult choice, because in Spain travel agencies offer just a crazy choice for every taste and wallet. If you are interested in budget holidays and the tour price is prevailing for you, then you can choose resorts located near Barcelona – Costa Brava and Costa Maresme. There are places for a great holiday for young people (Lloret de Mar) and a completely quiet family (Santa Susana, Malgrat de Mar), near the beautiful Barcelona, which is easily accessible by train, conveniently located right there.
In Costa Dorada, there is a huge amusement park, Port Aventura, which is still a little short of Disneyland, but provides excellent opportunities for pastime, not to mention the water parks, great beaches and various other innocent Spanish pranks. The main thing that distinguishes this resort is its budget, and the burning trip to Barcelona and its surroundings in the form of numerous coasts will be cheaper than a trip to the Costa del Sol near Malaga, or to the luxurious Mallorca, Ibiza or the Canary Islands.
However, does not detract from the merits of these stunning resorts, and a little hoarse voice of M. Shufutinsky, singing "May you dream of Palma de Mallorca," can override such an important concept as "tour price" if you want to see the stunning Palma with the majestic Cathedral, staring into the sea. Or visit the famous "Loro Parque" in Tenerife, the island of eternal spring with the stunning Tide volcano, where, unlike other resorts in Spain, you can go vacationing and swimming in the Atlantic all year round.
Well, the elite and comfortable Costa del Sol with chic Marbella and adjacent resorts, as well as the beautiful Malaga with the Picasso Museum is also a reason to contact a travel agency. As a trip to Benidorm – "Spanish Las Vegas" can also be very interesting, you only need to keep in mind that a tour to Benidorm in high season is great, but on the beach Las Americas at this time there is nowhere to fall. So if you don't want to become a character in some Soviet movie with completely packed beaches, then if you get the lucky ticket called "Last Minute Resorts Spain", let it get you somewhere on the secluded beach of Tenerife or under the shadow of a stunning medieval fortress on the beach in Tossa de Mar (Costa Brava).
What's not to like about Spain…
Tossa de Mar, Spain The tourism business in this country is built to kick the tourist out of the hotel area and let everyone in the market make money. And since there is a place to go out and walk (unlike Turkey), and tourists do not mind. But it entails additional costs for food and transportation .
If you plan to eat outside the hotel (and so often is the case), then one full meal will cost 25-30 euros. For a family of 4 prepare to put out about 50-60 euros. That's without much frills and long meals. Prices by European standards, not to say that the high (in France and Italy will be higher), but the incidentals should take at least 50 € / day per family.
Spaniards are liberal and open-minded people in all respects. The first thing that catches your eye on the beaches is an abundance of topless girls. Girls, let's say, can be a decoration of the beach for its male part, but here the pensioners can throw into shock, even those who have seen a lot. For a married couple – it is not a problem, but for children it may not be the most pleasant discovery.
The same goes for gay culture. In Barcelona it is quite real to see men kissing… or women. Not that on every corner, but here it's in the order of the day and no one pays attention to it. Catalonia is one of the leaders in LGBT tourism and is proud of it.
Another snag is the cool sea . Because of the cold current from Atlantic it is really warm only in August. The rest of the time it's either warm or cold.
The influence of the Pyrenees has its effect on the rainfall. You won't catch any rainy days in the summer, but a couple of rainy days will certainly make your day.
Finally, the language barrier . In prestigious tourist restaurants you will be understood in English and even spoken to. But in a small cafe you will have to explain in gestures and scraps of phrases.
Spain – reviews of tourists
I moved here to my friend (now my husband). I have no regrets. I`m finding a good climate, people are friendly and smiling, polite, the language is not complicated, and the food is excellent. Local people find jobs somehow.
What tourists think about vacationing in Spain?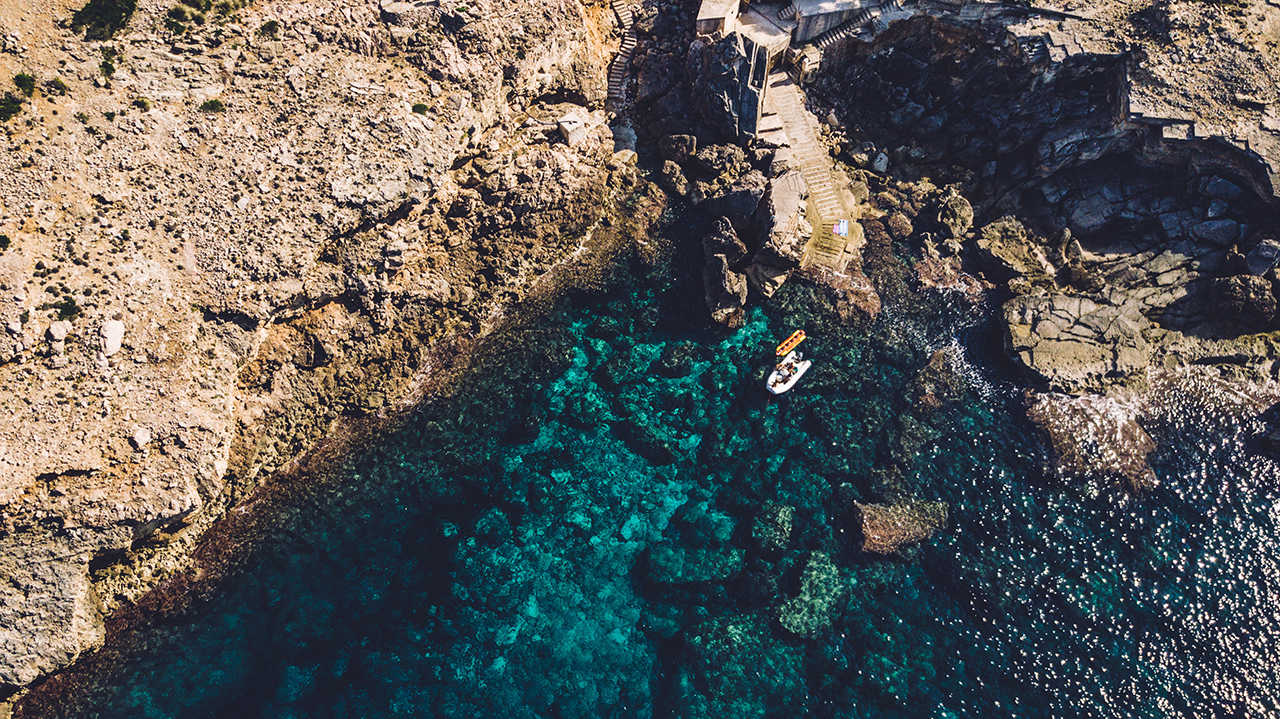 Collected reviews of tourists in Spain for the past years. What do they write about the weather, hotels, beaches, sightseeing and shopping in one of the most popular countries in Europe? Pluses and minuses of holidays in Spain in 2022. Tourist tips.
Spain accepts tourists from Russia if they are vaccinated with a vaccine approved by WHO. It is also possible to enter through another EU country. Check the list of open countries. Tours to Spain are not yet on sale. For convenience, we give pre-pandemic prices for travel and flights. Information about visas and flights may not be up to date now, check with official resources.
Content:
Reviews about the weather in Spain
Thanks to the Mediterranean Sea and the Atlantic Ocean, the Iberian Peninsula has a mild and warm climate. According to tourist reviews, holidays in Spain are good at any time of the year. In December, when the ski season opens in the Spanish mountains, the Canaries swim and sunbathe.
On the mainland the beach vacation is relevant from May to October. The biggest influx of tourists is in July and August.
According to reviews of tourists, Spain has pleasant weather in September and October. In the velvet season there is no intense heat, and the sea water is very warm. The off-season is suitable for exploring Spanish cuisine, festivals, sightseeing and health tourism.
Sveta: "July in Salou has gorgeous weather, you can swim and sunbathe during the day and at night you don't need any long-sleeved blouses. You can go for a walk or to the disco in a T-shirt and shorts.
Victoria: "In October we vacationed for a week in the Balearics in Ibiza. Weather enjoyed every day. I advise you not to bring warm clothes. They are not useful to us. The sea is warm, the water temperature is the same as the air.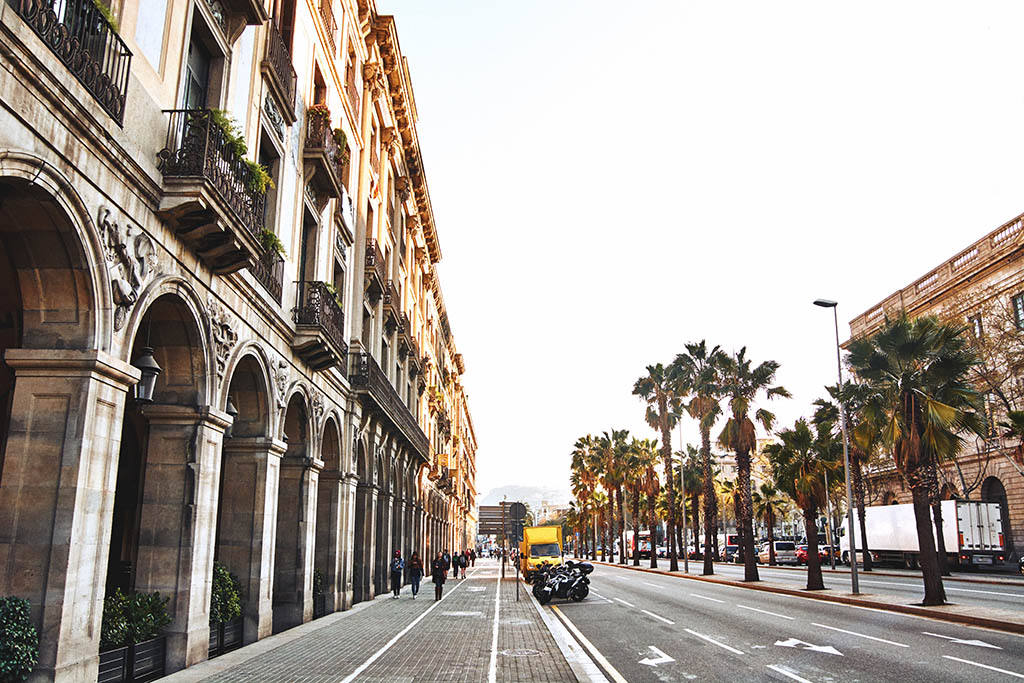 Barcelona in autumn (Photo: unsplash.com / @dinges)
Reviews about hotels in Spain
Look for last minute tours on the services of Level.Travel and Travelata – they will find the best deals among different tour operators. Want to save your money? Learn our 7 rules for buying tours online.
On the Costa del Sol, Tenerife, Mallorca and Ibiza there are a lot of 4-5* hotels and a high level of service. In more budget Costa Dorada and Costa Brava, most vacationers stay in 3* hotels.
According to tourists' reviews, Spain has a lot of comfortable private hotels. In Barcelona, Alicante, Malaga, Calella and Benidorm are popular small family hostal and pension hotels, apartments, villas, campsites and rural houses – casa rural. If you like the exotic, spend the night in an old monastery, castle or mansion.
To make sure the vacation in Spain in 2022 will meet your expectations, read tourists' reviews about hotels. They will help you to make the right choice.
Yuliya : "It is very important that in H10 Salou Princess 4* nothing was stolen. At first we hid valuables. Once in a hurry we forgot to take our money and they cleaned our room and everything was still there. After that we didn't hide anything, we had watches, jewelry, money in plain sight. Everything went home with us.
Hotel H Top Olympic 3 stars:
Victoria : "The food in Calella in H Top Olympic 3* was very good for three stars, the food is always fresh and tasty.
Some hotels in Spain are not liked by tourists.
Hotel Estival Park 4* review:
Hotel Estival Park 4* in Costa Dorada is not responsible for keeping valuables in safes. I will not pay anything, even if you have to rub your nose in it to prove the opposite.
Look for discounted hotels on Rumguru. Here are the top hotel search rules.
Hotel H10 Salou Princess (Photo: booking.com / H10 Salou Princess)
Reviews about the beaches and the sea in Spain
One of the main riches of the country – the magnificent beaches. According to tourist reviews, Spain has beaches for all tastes – sandy, pebbly, rocky and concrete platforms. All beaches are municipal, that is free. For holidays with children are good La Pineda, Salou, Calpa, Culera and resorts of Costa del Maresme.
More than 480 Spanish beaches are marked by the Blue Flag. According to tourists' reviews the sea in Spain, both on the mainland and the islands are clean.
OlgaAn: "Llevant in Salou – one of the best beaches in Spain. Excellent, clean sea, perfectly clean sand, gentle entrance to the water and infrastructure. You can see the city's meticulous care for the condition of the beach."
Levant Beach, Salou. Photo: nito103 / Depositphotos.com.
Tourist reviews of excursions in Spain
Look for excursions on Sputnik and Tripster sites. Individual and group, without crowds of tourists and in Russian.
Spain has an ancient history and a rich heritage. According to the reviews of tourists in Spain are popular tours of the old cities: Barcelona, Girona, Zaragoza, Valencia, Madrid, Seville, Granada, Cordoba and Toledo. Vacationers enjoy taking tours to monasteries and natural attractions. Tourists speak well of trips from Spain to Nice and Andorra.
Read the reviews of tourists about excursions and choose the itineraries that you like best.
Larissa A. : "The trip to Andorra was a good tour, in a relaxed tone. The material was given clearly, concisely, understandable. The time was spent comfortably, thanks to the guide." More about the tour →
Anton : "We had a great time walking around Barcelona. It wasn't our first time there, but we were able to discover its gastronomic side. Read more about the tour →
Tourism reviews about shopping in Spain
Spanish cities and seaside resorts have large malls, small boutiques and whole shopping neighborhoods for shopping lovers. According to tourist reviews, shopping in Spain is very comfortable. Many stores are open from 9:00 to 20:00, with a break for the afternoon siesta. During the summer and winter sales prices are low, so you can buy branded items at a good discount.
There are a lot of stores in Barcelona. There are well-known brands as well as author's shops, where you can buy unique items. The great competition leads to the fact that there is a fight for the buyer on the approach to the store.
Les Arenas in Barcelona (Photo: Fèlix González / flickr.com)
Pros and cons of vacationing in Spain
The country of bright sun and incendiary flamenco easily melts the hearts of even the most hardened skeptics. Everyone who has been to Spain, write positive feedback about the trip and would like to return here again.
The pros of vacationing in Spain in 2022, according to the reviews of tourists:
Short flight.
The warm sea.
Spanish beaches are some of the best in Europe.
Picturesque nature.
Excellent opportunities for tourism and shopping.
Large selection of hotels.
Tasty food.
Holiday atmosphere.
Lots of architectural sights and interesting museums.
Interesting cultural traditions.
Vetochka19: "Spanish dancers have just unmatched plasticity, energy. They are flexible like cats, and the feeling that they don't dance, but fly.
Minuses :
You need a Schengen visa.
Expensive accommodation.
Spaniards speak almost no English.
Too many tourists.
GreyMouse : "I didn't like the crowds of tourists, even though I went out of season. Lots of beggars, and the Gothic Quarter is a pretty mean place in general, and should only be visited during the day."
Sagrada Familia from the inside (Photo: unsplash.com / @grin)
Spain vacation tips
Spaniards are quite conservative when it comes to clothing. If on the beaches there is almost total freedom, then to visit a cathedral or a historical monument it is worth dressing more decently. In religious sites, outfits that cover the knees and elbows are appropriate.
Residents of southern Europe are accustomed to a long day siesta. When planning urban routes, tours and shopping, note that from 13:00 to 16:00 almost all the stores, museums, restaurants and cafes are closed.
According to tourists, the beaches of Spain are strictly monitored for cleanliness. Those who litter, make fires on the beach or wash fruit in public showers can get a hefty fine.
It is convenient to travel around the country on your own, especially by car. It is easy to pick up a car at any airport, near the train stations and at all the seaside resorts.
Wo sinka 1991: "Return the car – the task is the easiest: you need to return it to the same parking lot on a specified day and hour, and stick the key in a special box.
If your bag or purse is stolen while on vacation, seek help from the Policia internacional. Thieves do not need your documents, and they may be able to return them.