Resorts in Vietnam: 8 best resorts
Vietnam is not only a very beautiful country with an ancient history, but also a great place to rest. The beaches of the famous Vietnamese resorts are ready to present the warm sand and the blue smoothness of the clear sea. Here you can go scuba diving, rejuvenate, or travel to the wonderful places of this country, many of which are included in the UNESCO World Heritage List. In this review we have collected the best resorts in Vietnam, which is ideal for a beach holiday.
1. Nha Trang .
This resort is considered the beach capital of Vietnam. Do you like the noise of discos, the sea of fun and positivity? Go to Nha Trang. Most of the pictures on advertising posters, telling about the rest in Vietnam, are made here. Azure sea and white sand beaches have made this resort a true paradise on earth. The nature of these places is striking in its beauty and splendor.
But except for a beach holiday in Nha Trang you can enjoy a real nightlife. It begins here just after sunset and ends with the sunrise. And yet, this resort will help you restore their strength and improve their health. After all, the most famous spa hotels and mud resorts in Vietnam are located precisely in Nha Trang.
Lovers of ancient architecture is advised to visit the ancient Cham towers.
2. Da Nang .
This Vietnamese resort for experienced tourists associated with the beach "China Beach". A few years ago, Danang was ranked among the six best cities in the world for beach holidays. For this purpose, the best atmosphere is created here. In Da Nang you can not only bask in the sun, but also engage in active recreation: surfing, kitesurfing and diving. The beaches of this resort are always full of people. But, this city is also a real metropolis. If you're a fan of Asian high-tech, you can find places here for your inspiration.
Fans of shopping should visit the Marble Workshop, where you can buy real works of art made of natural stone.
3. Halong
This resort city is built on an artificial dam. Its infrastructure is constantly being improved and today Halong is considered one of the best resort cities in Vietnam. Numerous hotels stretch along the shore of the bay. It created all opportunities for a first-class recreation. There are many stores, clubs, restaurants, tennis courts and other places you can visit, tired of the beaches.
Unfortunately, this resort is not suitable for diving enthusiasts. But for a holiday with children this is the best place.
Lovers of extreme relaxation are advised to visit the caves of the resort. Each of them has its own legend and interesting name.
4. Phan Thiet .
Phan Thiet is a young resort, which has already become one of the most popular in Vietnam. All the tourist infrastructure is located on the coast of the South China Sea. There are almost no attractions, but the beach holiday will enjoy even the most demanding tourists. During holidays with children you can go to the crocodile nursery.
If you like extreme sports, then we advise you to do windsurfing or wakeboarding. This resort has the appropriate infrastructure. And the wave height in the windy season is enough to hone your skills in various sports.
Phan Thiet's restaurants will help you get an impression of the famous Vietnamese cuisine. Here you can taste exotic delicacies, tropical fruits and famous seafood dishes.
5. Phu Quoc
Phu Quoc is the best resort island in Vietnam. It is a true haven for those who want to soothe their bodies on the beach during the Russian winter. If you have time and money, then we advise to go here is the winter. Beach holidays in Fukuoka has long established itself on the best side. But just recently this island was an impenetrable tropical thickets.
The best beach in Fukuoka is "Long Beach". But if you want a beach with a small number of people, we recommend "Ong-Lang". It is more picturesque and not as busy. It is believed that the best sunsets in the world can be seen on Fukuoka.
6. Hoi An
Hoi An is the most "Chinese" Vietnamese resort. Here you can find the easily recognizable atmosphere of the Chinese province: the narrow streets, tiled roofs and several pagodas. The most beautiful of them Chuc Thanh. It, like the entire city of Hoi An, is listed by UNESCO. There are many different attractions here. From the covered Japanese bridge, to various private houses with interesting architecture and history.
For lovers of exotic cuisine we recommend a restaurant La Plage, located right on the beach. Here you can not only have a delicious meal, but also take a yoga class.
The most popular beach in Hoi An Bang. It is located 2.5 km from the city.
7. Vungtau .
At 128 kilometers from Ho Chi Minh City is located "Vietnamese Riviera. This place is beloved by the elite of the Southeast Asian country, as well as foreigners who own villas, located on the picturesque coast. Most of which have now become hotels and restaurants.
The most popular beach in Vungtau is Silk Beach. Want something exotic? Head to rocky Roche Noir. Recently, the resort's Pineapple Beach has been gaining popularity.
Of Wangtau's attractions, the Hai Dang Lighthouse is worth mentioning. It was built at the beginning of the last century on top of Little Mountain. From which there is a magnificent view of the surrounding area. The Thang Tam temple ensemble is also noteworthy. This architectural gem of Vungtau was built in honor of those who founded the villages that later became this resort.
8. Con Dao
Condao is the youngest beach resort in Vietnam on this list. The country's government has set a goal for the city administration to catch up with the island of Phuket on the number of foreign tourists. While the infrastructure of this place does not dispose to fulfill this task. But, the construction of new hotels, restaurants and clubs is walking by leaps and bounds.
The most popular beach in Kandao is Ong Zung. He is famous for his snow-white sand. Here you can not only bask in the sun, but also go scuba diving and fishing.
Vietnam is one of the best places to vacation in the world. No tourist who at least once visited this country, will not remain indifferent to her. The best resorts in Vietnam give their guests an atmosphere of serenity, joy and calm. So be sure to spend your next vacation in this country.
Ten popular resorts and cities in Vietnam
Vietnam is one of the "rice civilizations" with ancient Buddhist temples lost in the jungle, underground guerrilla tunnels, and a rich colonial heritage perfectly preserved from French times. Vietnam is the Thailand of 20 years ago, not yet trampled by millions of tourists. "Fun, bright, inexpensive," is how you can describe local resort life in three words. Burning discos till morning, forbidden pleasures, great shopping, unthinkable exotic food… Or a quiet holiday with kids, romantic sunsets, mountain hikes and the best photos to remember. You choose what you like.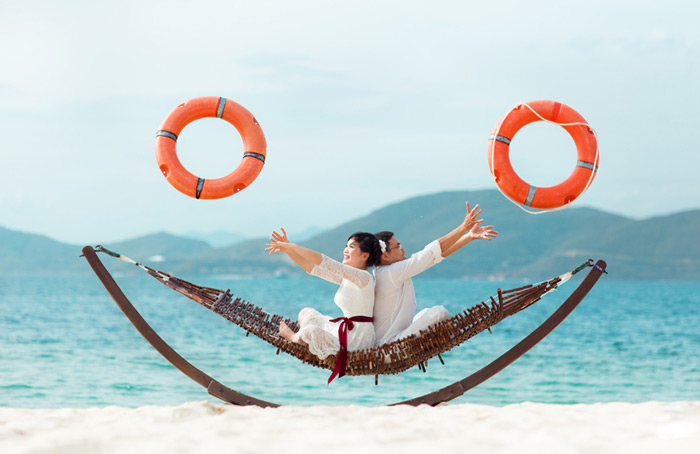 How to get there?
It takes about 9 hours to fly from Moscow to Hanoi or Ho Chi Minh City with Aeroflot or Vietnam Airlines. And this is the only thing that can confuse lovers of a beach holiday in winter. Our fellow citizens do not need a visa to Vietnam. And if you want to see more in one trip to Vietnam – it is logical to combine a vacation in Vietnam with a visit to neighboring countries – China, Laos, Cambodia, Burma or Thailand. Where to go on vacation – about that further.
What resort should I choose?
If you fly now or in the coming months, a vacation without rain is most likely in the south and center of the country. These are popular resorts: Phu Quoc Island, Vung Tau, Mui Ne, Phan Thiet, Nha Trang, Da Nang. Orient your flight to Ho Chi Minh City or Nha Trang, depending on the chosen resort. January and February are "velvet" months, recreation is comfortable, air and water +25 … +28 °С. March and April are hot and dry with temperatures of +30 … +35 °С. In the summer months it is better to choose resorts in Northern Vietnam with a flight to Hanoi. And now briefly describe the most popular and rated resorts of the country, where you should go in the first place.
Nha Trang
Nha Trang and its antipode Phan Thiet lead the rating of preferences of Russian tourists. Nha Trang Bay takes an honorable 29th place in the world ranking of the most beautiful resort bays. Nha Trang (Russians from the Far East say "nishtyang") is rapidly growing and developing, every year there are new hotels of international hotel chains. Many restaurants, stores, colorful markets, beautiful resort promenade. There is no need to be bored. After or instead of the beach you can take a boat to a nearby island to see the monkeys or hang for the day in the amusement park. Temple complexes, Buddha statues, pagodas – a cultural component of the resort. And you can improve your health in the local mud baths and thermal baths. In Nha Trang a lot of European youth, decent clubs with trendy DJs, a good selection of inexpensive alcohol. A few minuses: most hotels are on the second line, on a public beach, which is used by most tourists, closer to the evening come the locals, they like to relax with children after work here. And in the summer months there are a lot of jellyfish near the shore.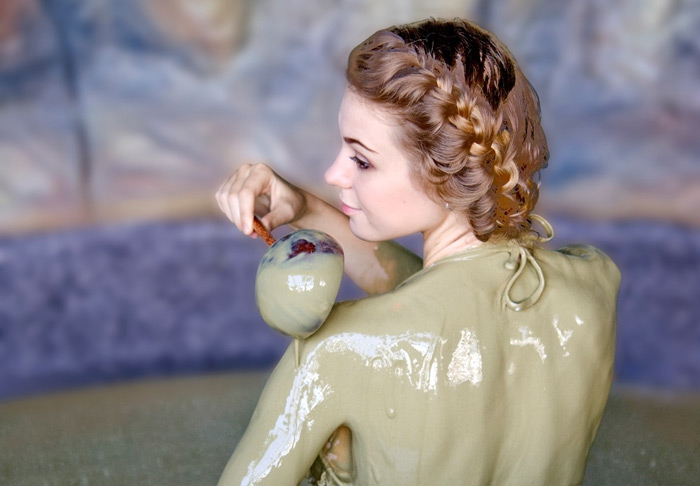 Phan Thiet
The complete opposite of Nha Trang. Relaxed, democratic, inexpensive. Most hotels – two- or three-storey cottages on the beach, nestled in palm groves. Everyone smiles to each other, there is no crowds on the beaches, only sea, sun and a light fresh breeze. If flip-flops (aka "flip-flops"), shorts and a white panama are your style of rest, and you want to forget about the dress code at least for a while – you are definitely here. Tourists come with children, because inexpensive, sandy beaches and the entrance to the water is gentle. Couples find in Phan Thiet romantic sunsets and time to be alone. Here lovers of big portions of seafood with ice-cold beer, and local masseuses will make their little hands to see the "sky in diamonds. Particularly interesting attractions in Phan Thiet and the surrounding area is not. Tired of the sun tourists prefer idle lying on the sand to dilute the water sports. And the minus is probably the only one. It takes 5-6 hours to get from the nearest airport in Ho Chi Minh City to the resort by bus or cab.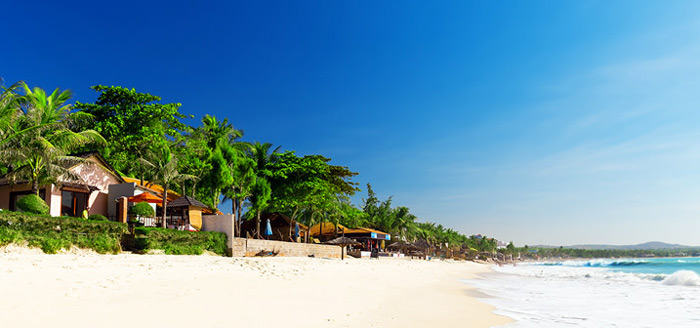 Mui Ne
Neighbor of Phan Thiet, this resort is loved by lovers of active recreation. Thanks to the constant wind there is an ideal wave for surfers and kite surfers and dozens of specialized schools with professional instructors. Prices are bearable: an hour windsurfing lesson costs about $ 50, kitesurfing – $ 70. Many people speak Russian, there are a few places where you can be treated to borscht and dumplings. However, the resort prices are higher than in Phan Thiet, again due to the large number of our tourists. On the central street of Mui Ne at your service SPA and massage salons, cafes and souvenir shops.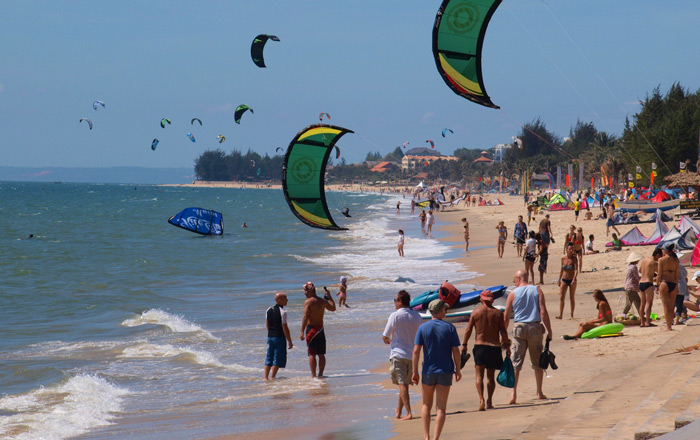 Phu Quoc
Resort island in the south of the country, in the Gulf of Thailand just 15 km from the coast of Cambodia. Given the size of the island (the largest island of Vietnam the size of Singapore), there is something to do. Active tourists choose jungle trekking, kayaking and canoeing, walking through the numerous gardens and parks, guided tours of pearl factories. And diving in the coastal waters is considered the most interesting and inexpensive in the country. But the main natural wealth of the island – the magnificent sandy beaches, stretching for many kilometers. Tourists on the island is still very small, although the infrastructure is developing rapidly. Built hotels, casinos, golf courses, shopping and entertainment complexes, appeared the new airport. But today it is still a quiet, clean and so far inexpensive resort. The best place for a quiet family or romantic vacation in Vietnam can not find.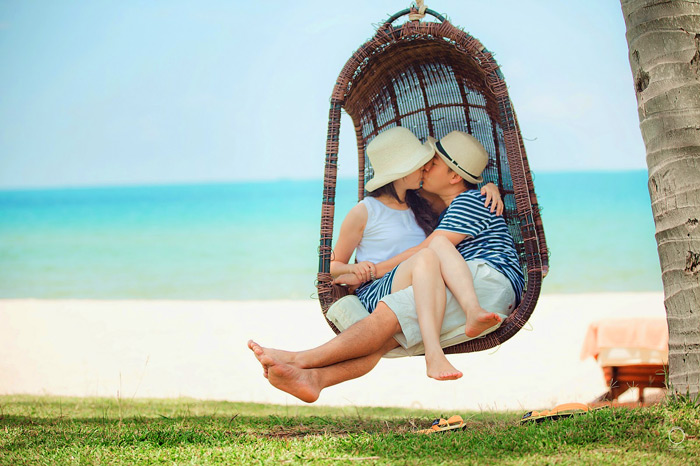 Vungtau
A popular family resort 130 km from Ho Chi Minh City. It is almost as big and famous as Nha Trang, but there is no hectic nightlife here. But in the evening you can spend time in bars with live music, which for Vietnam is a rarity. The beaches are wide sandy, in the former villas of French aristocracy are now open restaurants and guest houses. The choice of hotels is also decent, for all tastes and wallets. Buddhist temples, pagodas, parks, the former royal residence, caves and underground tunnels – there is something to walk around and see. Two disadvantages: petty theft on the beaches and the presence of oil drilling platforms in the waters.
Condao
"Let's catch up and overtake Thai Phuket!" – This is roughly how the ambitions of the Vietnamese tourism authorities on the islands of this archipelago in the South China Sea can be voiced. The first description of the islands belongs to Marco Polo, and its sad fame Conchon (old name Kondao) got because of the worst prison for political prisoners in Vietnam. Today it is a young resort with beautiful beaches and the best hotel complex Six Senses. A large part of the island is a National Park, a lot of interesting dive sites and places for fishing.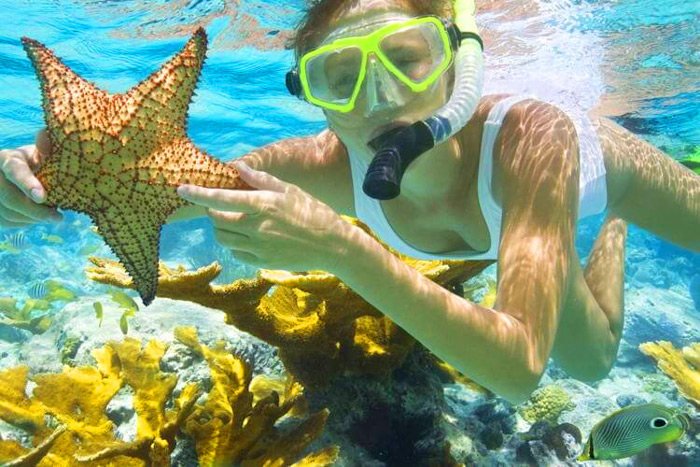 Dalat
A popular international mountain resort in the south of the country 300 km from Ho Chi Minh City. This place with its mild climate and natural beauty reminds the French Alps. And it was built during the French colonization of Indochina as a mountain refuge from the sweltering heat. It is cooler here than on the coast, and the daytime temperature, even in the hottest summer months does not exceed 25 ° C, and at night falls to a comfortable 15 ° C. From November to April is the dry season, so it's better to come at this time. Dalat can be compared with the Balinese Ubud. Here you will find the best spa and massage saloons in the country, as well as several options for treatment and recovery applying traditional Oriental methods. These include acupuncture, Vietnamese herbal massage, Indian massage, Tibetan practices of face and body massage with warm basalt stones. And Dalat has the best themed restaurants of Vietnamese and French cuisine. As souvenirs, tourists buy the famous Luwak coffee (its beans have already been eaten once by a palm marten), artichoke tea, nacre-encrusted ceramic tableware, premium quality silk products. It is logical to combine Dalat with a vacation on the beaches of Nha Trang and a few nights in Ho Chi Minh City.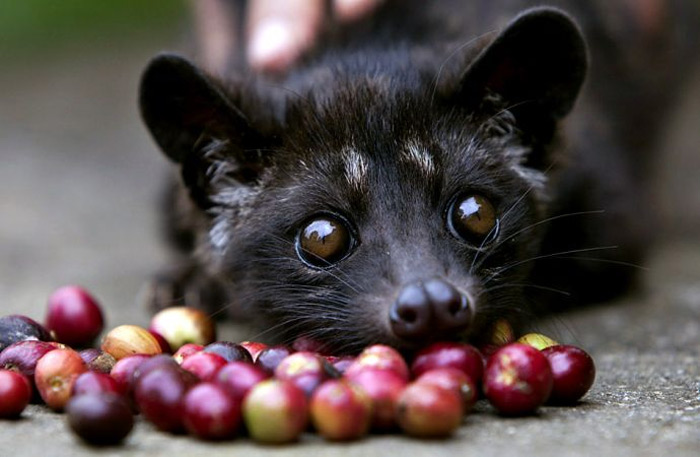 Da Nang and Hoi An
Central Vietnam's most popular seaside resorts. The best season for beach vacations is March and April. Da Nang has a modern international airport, the city is the fourth largest and industrial center of Vietnam. Nevertheless, it is very scenic, near a few good beaches, including the famous China Beach – a place of youth hangouts and surfing stations. And 40 kilometers away is a cozy town of Hoi An with a huge number of temples, pagodas, art showrooms, silk and souvenir stores. This is a city-museum, it is only officially registered 844 historical monuments. Here you should try the dishes of the real Vietnamese cuisine and inexpensive replenish your summer closet of handmade silk items, sewn literally in front of you. The ancient imperial capital of the country, the city of Hue, a place of pilgrimage of tourists, history buffs and adventurers a la Indiana Jones, is a few hours drive from Da Nang.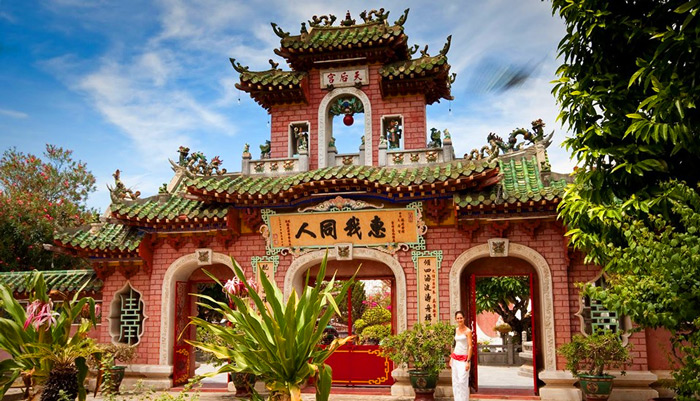 Halong and Hai Phong
Halong Bay is a very beautiful and unusual place in northern Vietnam. From Hanoi you can reach it by bus or cab in 3-4 hours (150 km). If you have seen James Cameron's movie "Avatar", the rocks of Halong remind you of the floating blocks of the planet Pandora. Only in Halong they stick out bizarrely from the turquoise waters of the bay. Spending a few days in Halong is best spent on board a wooden cruise ship. So you can swim in the warm and clear water, visit the most beautiful and interesting places, buy authentic souvenirs in the floating village, descend into the mysterious caves on the coast and take the best selfies of your life. And don't forget to try the local delicacy – sweet and sour fish baked in sugar. Halong is also famous as a filming location for Indochina, starring Catherine Deneuve, and Tomorrow Never Dies, starring Pierce Brosnan as James Bond. Hai Phong – a cozy resort town near Halong. It resembles Hanoi twenty years ago with its clean flowery boulevards, colonial houses and an unhurried pace of life. In addition to good shopping in the city there are many temples, inexpensive restaurants, there is a decent zoo. Due to its proximity to Hanoi, Halong and Hai Phong are convenient to visit in one trip, along with a stop for a few days in the capital.
Hanoi and Ho Chi Minh City
The description of resorts would be incomplete without mentioning the main megacities of Vietnam, which are usually visited by almost all tourists, because they are the air gateway of the country. These cities are definitely worthy of attention and at least a brief fact-finding visit.
Hanoi – the capital of the country. This city will not leave anyone indifferent: the old French houses buried in verdure, and just around the corner are ancient temples. Halt and ride a bicycle rickshaw through the boulevards of the city, then catch a performance of the Theatre on the Water in the evening. Have dinner at a national restaurant and in the morning go take pictures at the Ho Chi Minh Mausoleum, check out the Temple of Literature and marvel at the elegance of the Pagoda on a single pole and toss a coin into the Lake of the Returned Sword. And if you have time and energy left, take a short trip into the mountains to the former French resort of Sapa. In one day in Sapa you can feel all four seasons, enjoy the natural beauty, see the unique Underwater Palace Tafin and the Silver Waterfall Thak Bac. And the bravest and toughest will climb the highest peak of Indochina, Mount Phansipan (3,143 meters).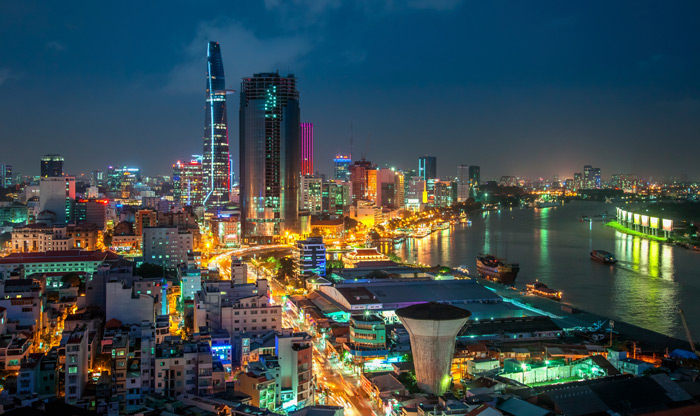 Ho Chi Minh City, or Saigon, as it is habitually called by locals and American tourists, is the main city of South Vietnam. Saigon is interesting by day and does not sleep at night. Colonial buildings of the last century peacefully coexist with skyscrapers, shopping malls and office buildings. You'll be impressed by the former Presidential Palace and you can buy interesting finds of local designers on Dong Hoi Boutique Street. Military history buffs will enjoy descending into the guerrilla tunnels of Cu Chi, and families with children will appreciate a river walk along the Mekong with lunch and a visit to a snake nursery. In the evening it's so nice to admire the bright lights and boiling life below while sipping a cocktail or a cool beer at the hotel's rooftop bar. And with renewed vigor go in search of "adult" night adventures after an invigorating foot massage. In the number and density of bars, discos and entertainment "on the brink" Saigon is not inferior to Bangkok.